So many hours of hard-work by Preferred Professionals : Anisha and Aparna Bahl, culminated in this fashion show representing the four seasons for the launch of the Four Seasons Private Residences in India by The 3C Company. See the Fittings, Rehearsals and Backstage preparations here previously.
The stage setup as it opens up for the guests. Those paper trees really do come to life with gorgeous lighting.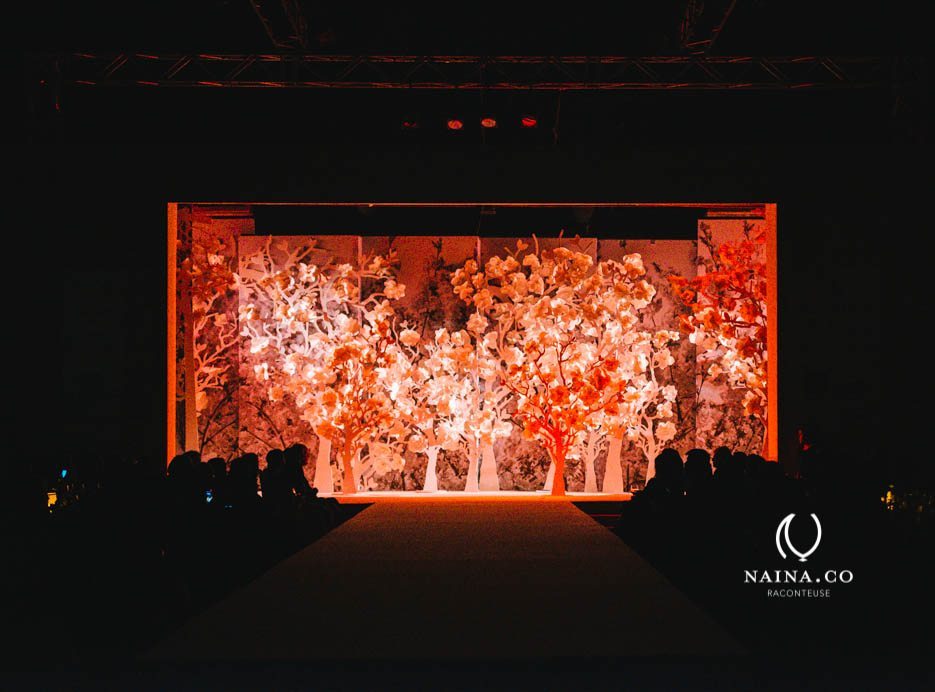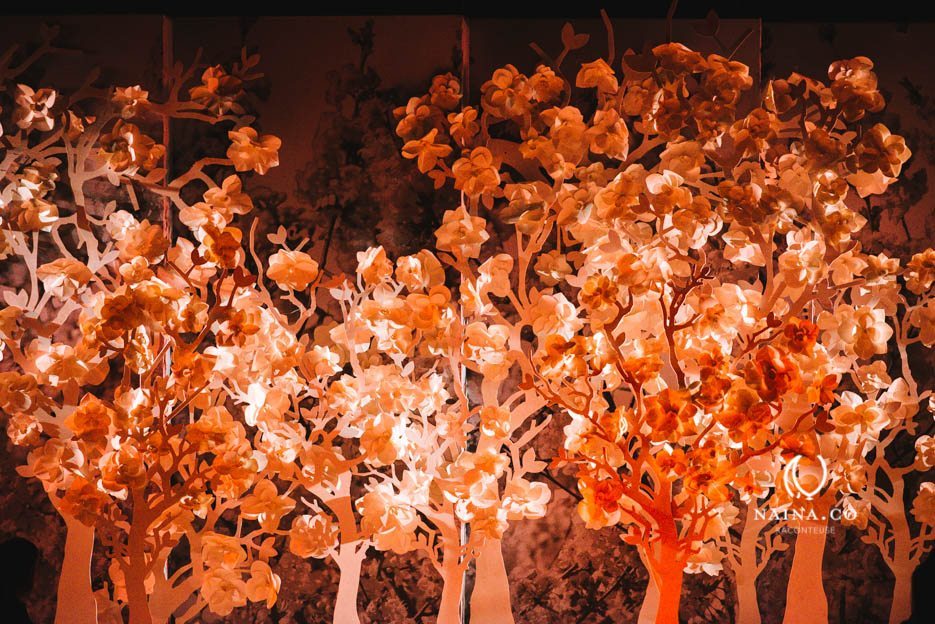 Up first is Tarun Tahiliani's collection on the catwalk.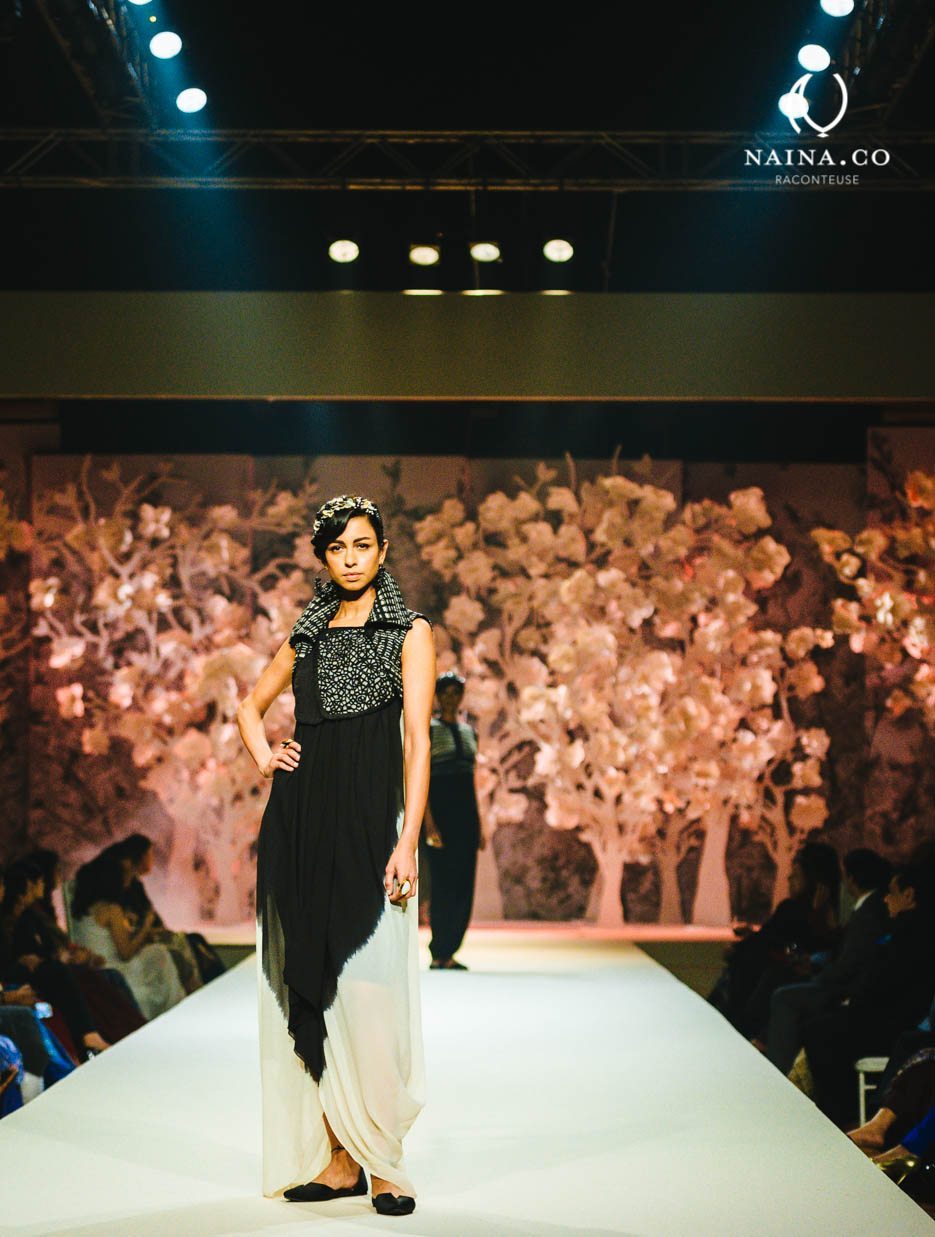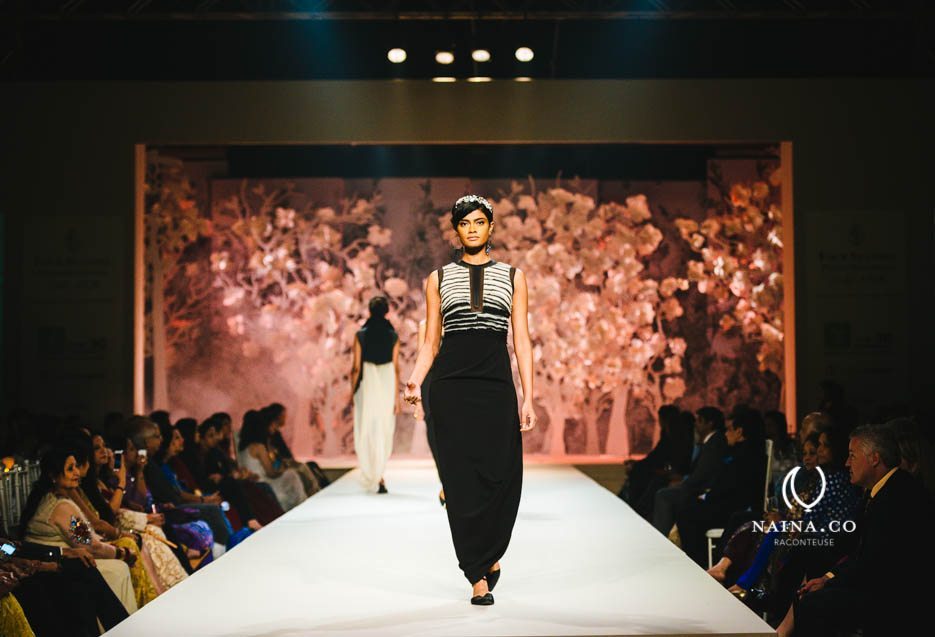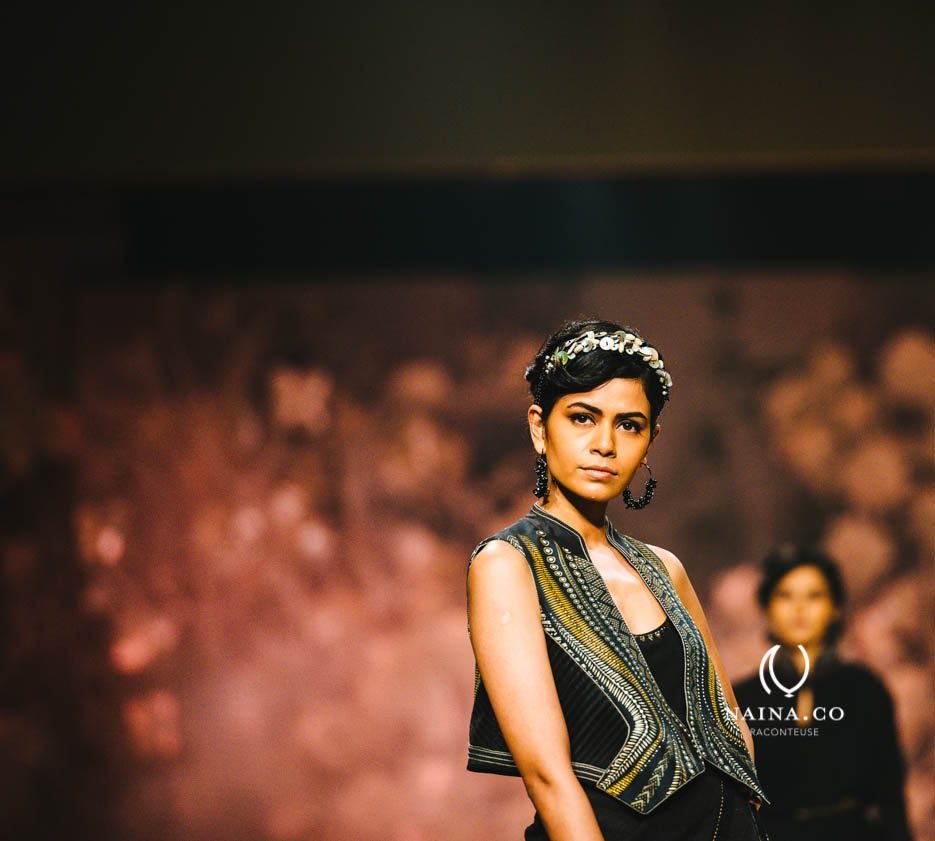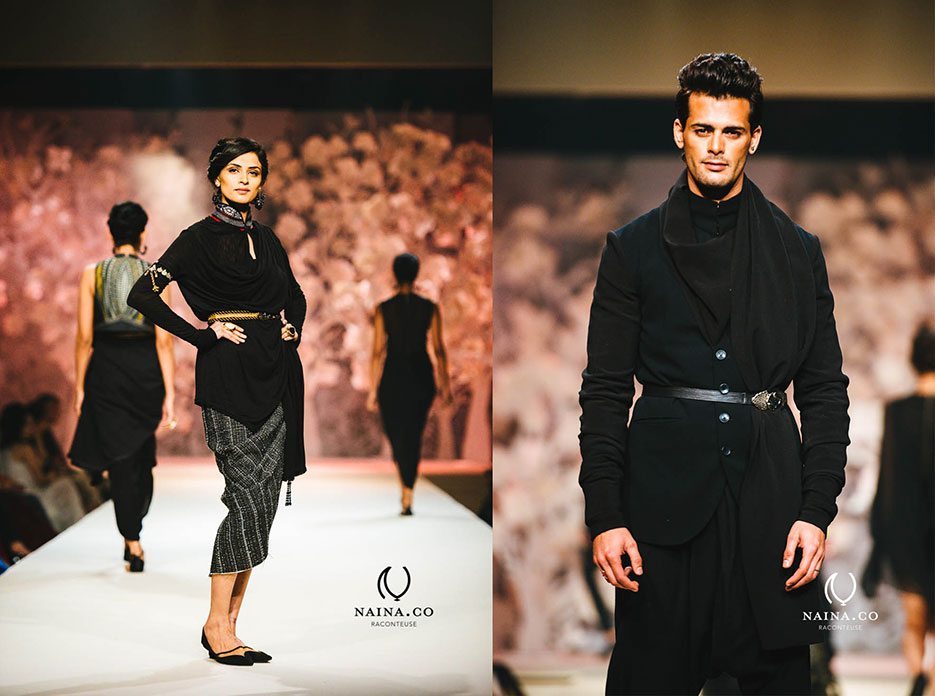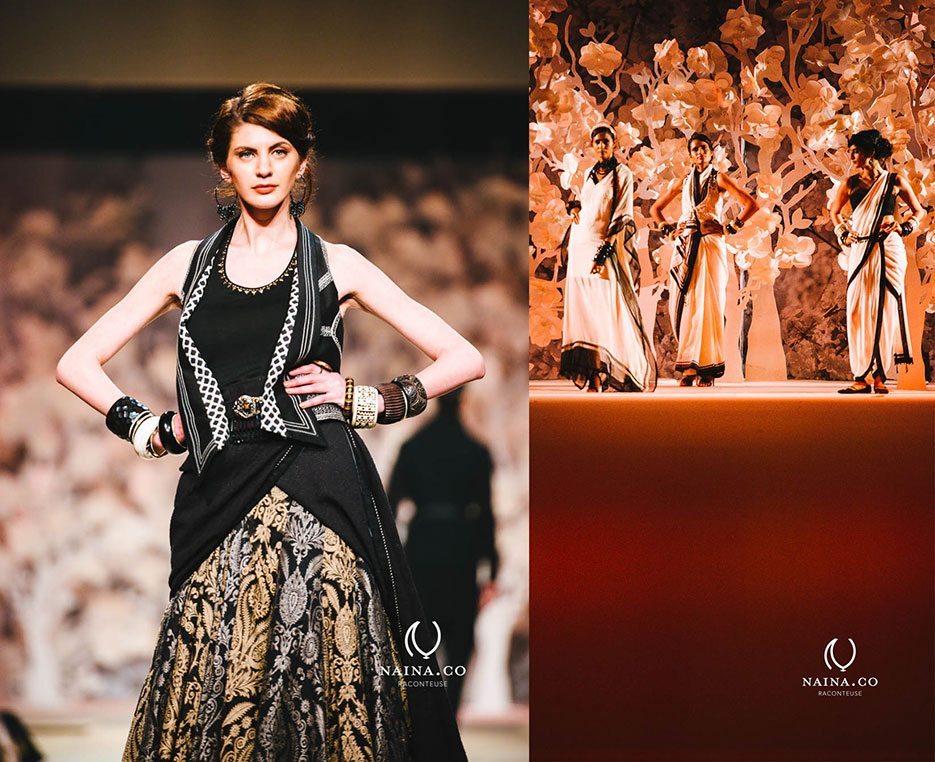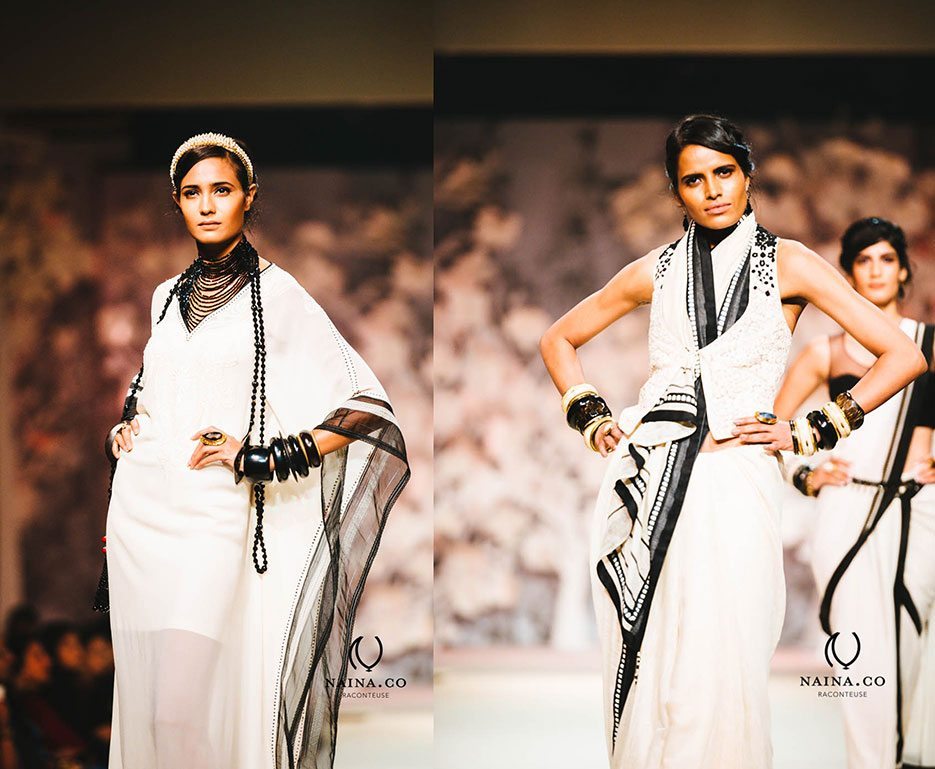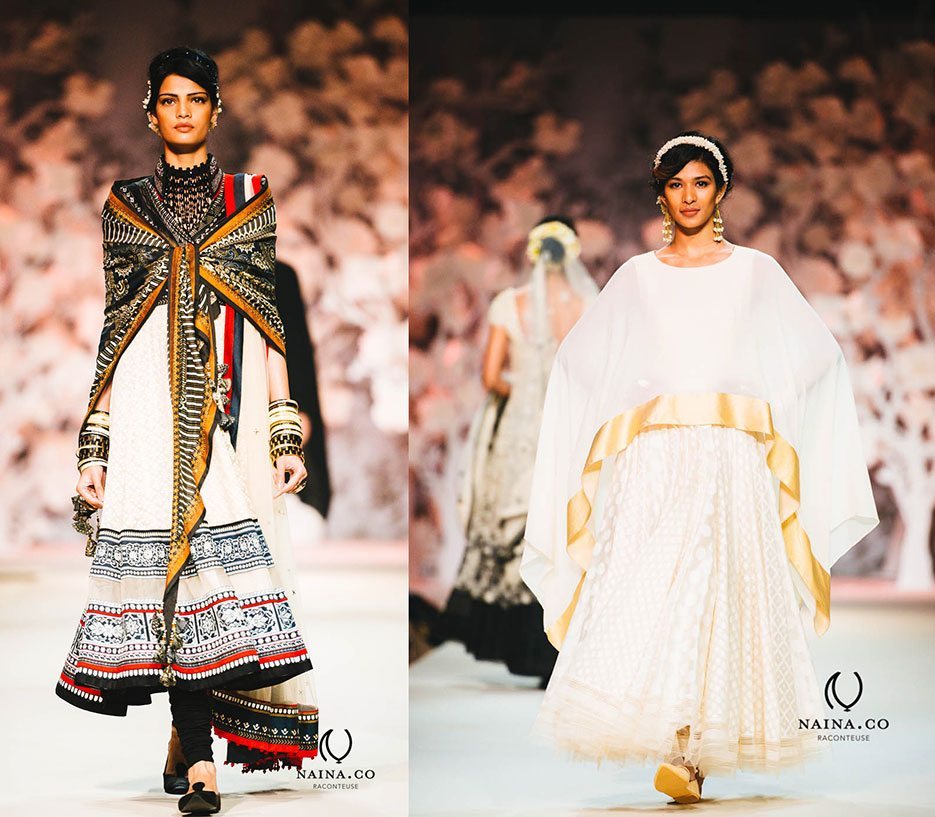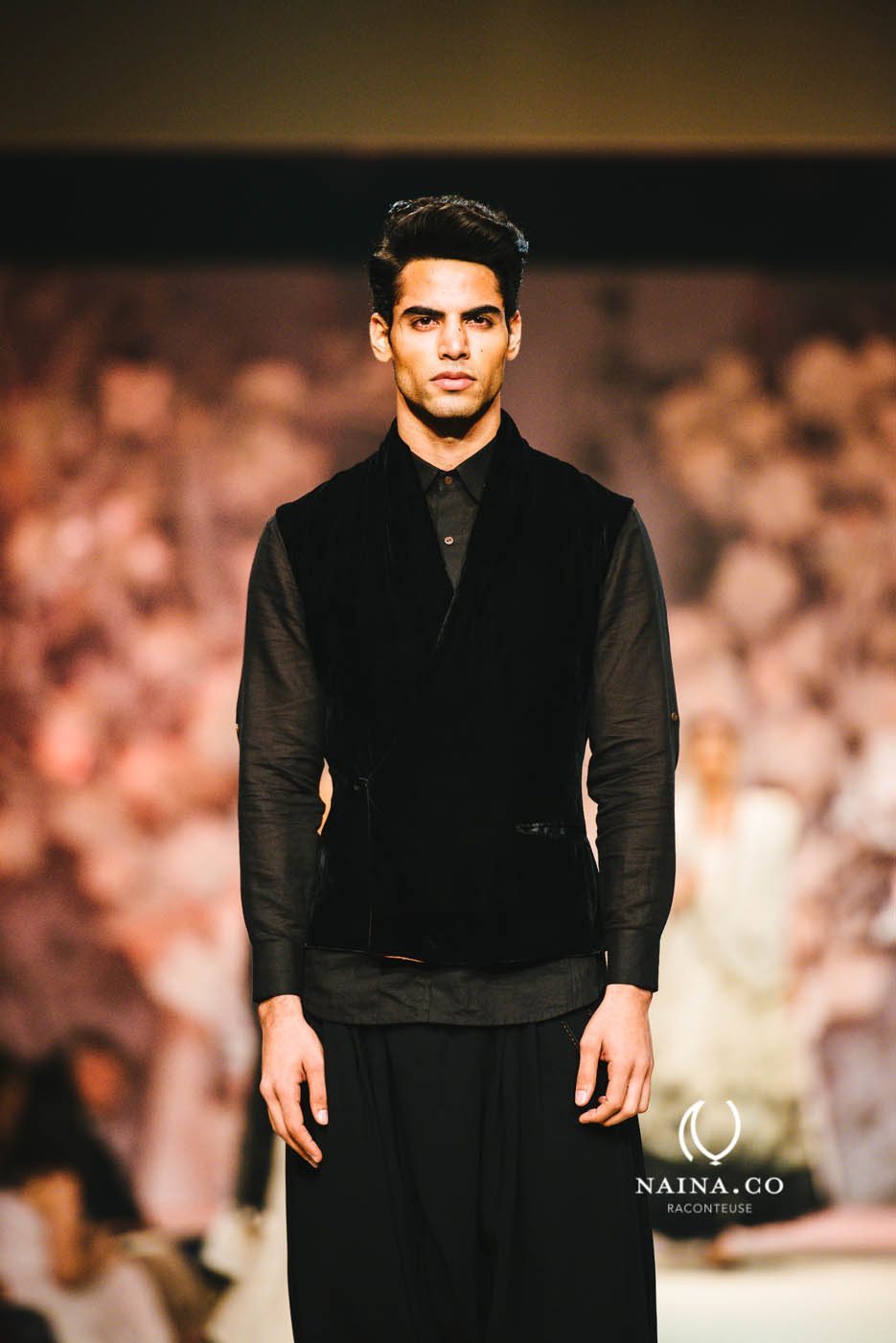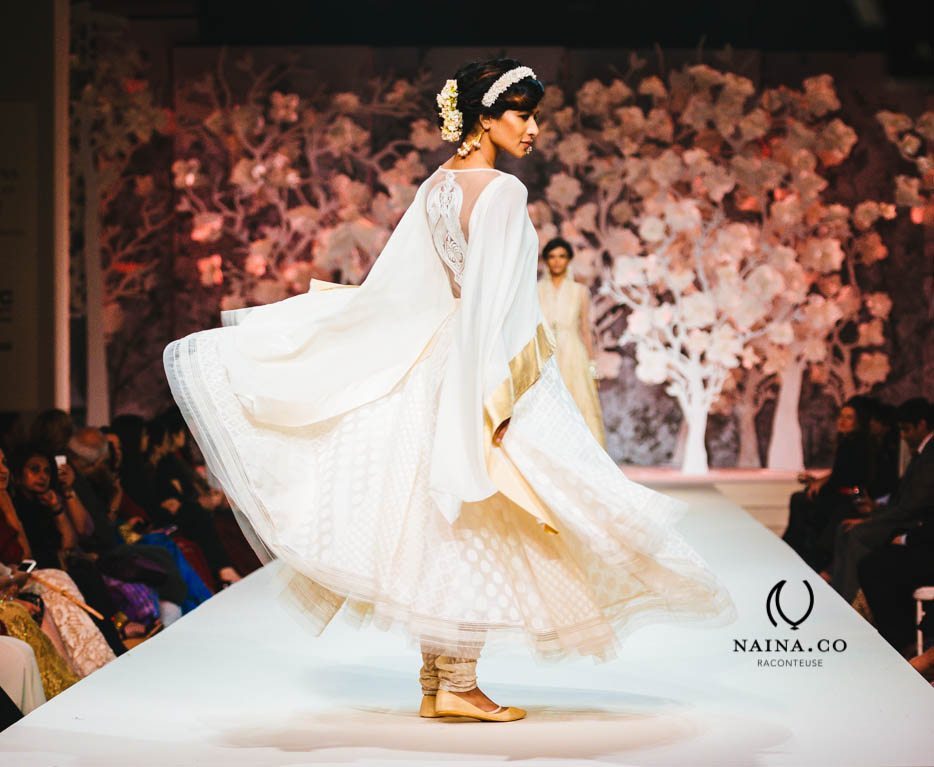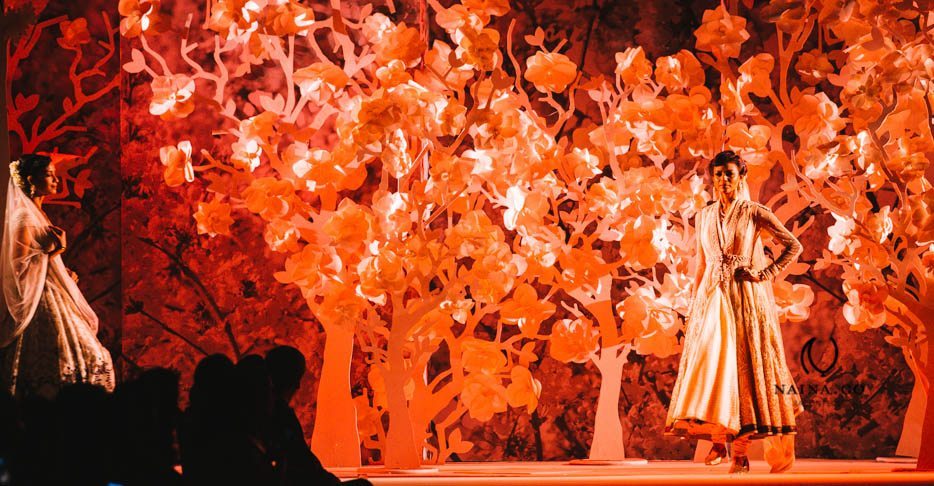 The stage now has sheer curtains pulled onto it for the next change, which is Rina Dhaka's collection.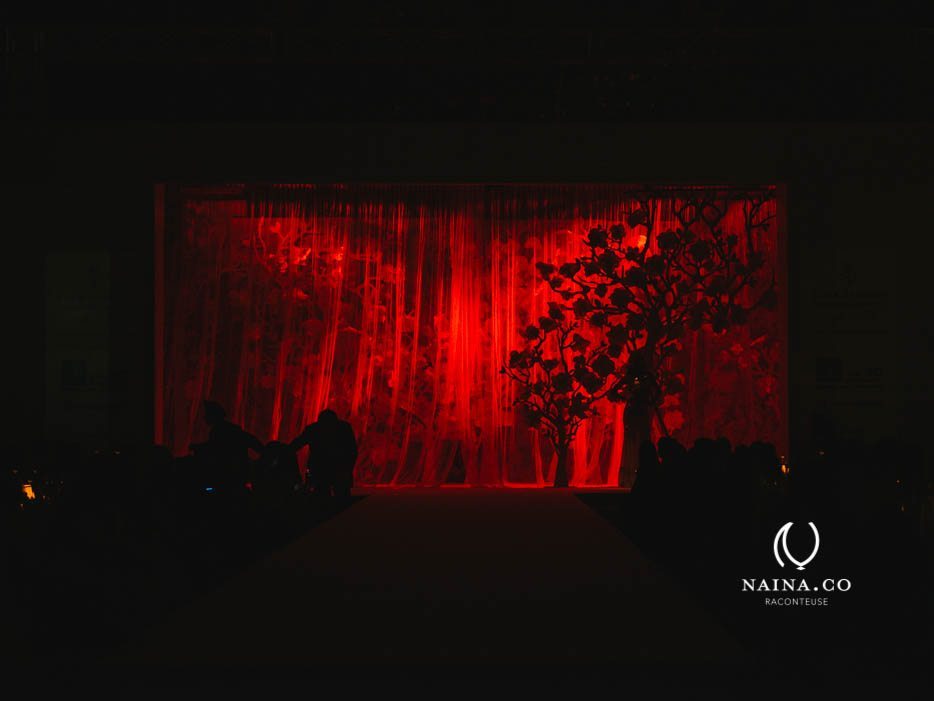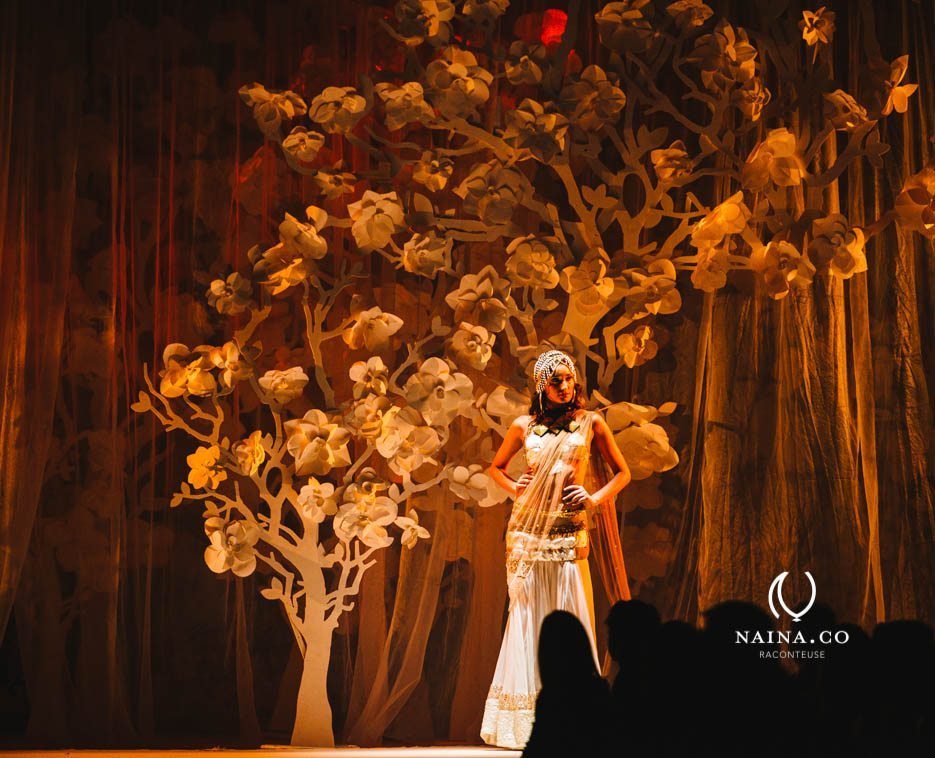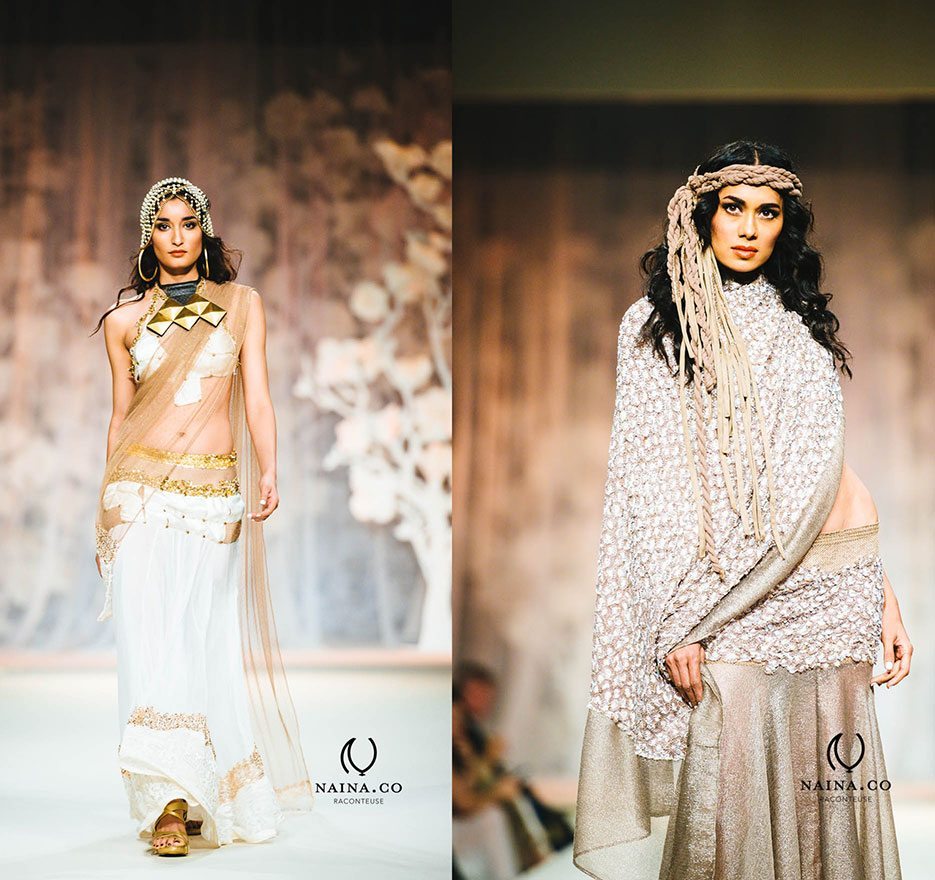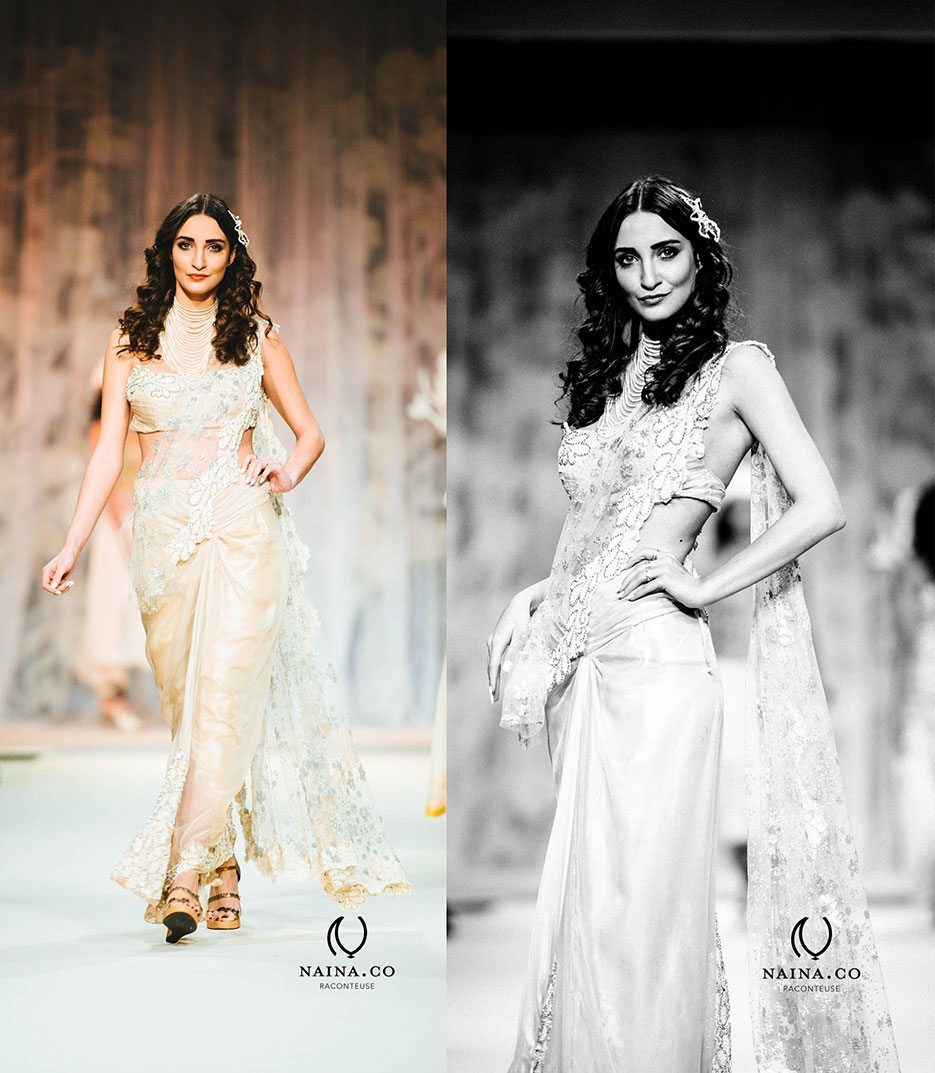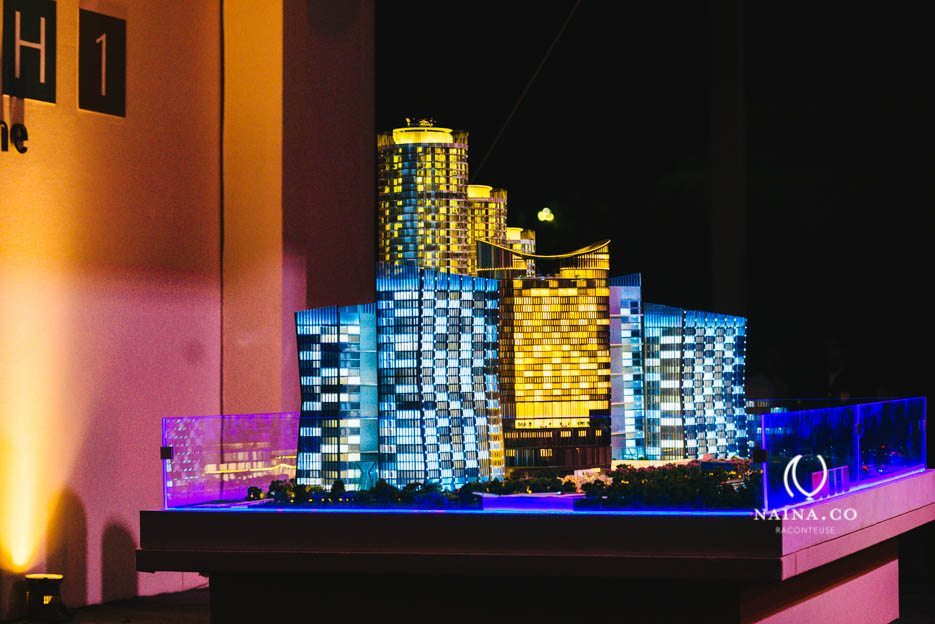 The model of DELH1 is unveiled to the guests before the next collection, by Anamika Khanna, is shown. There is a change in the backdrop as well.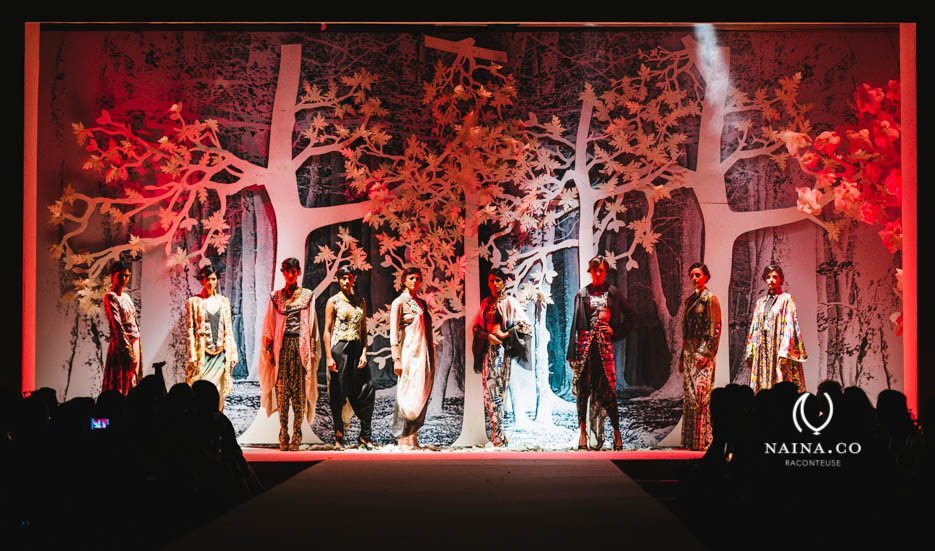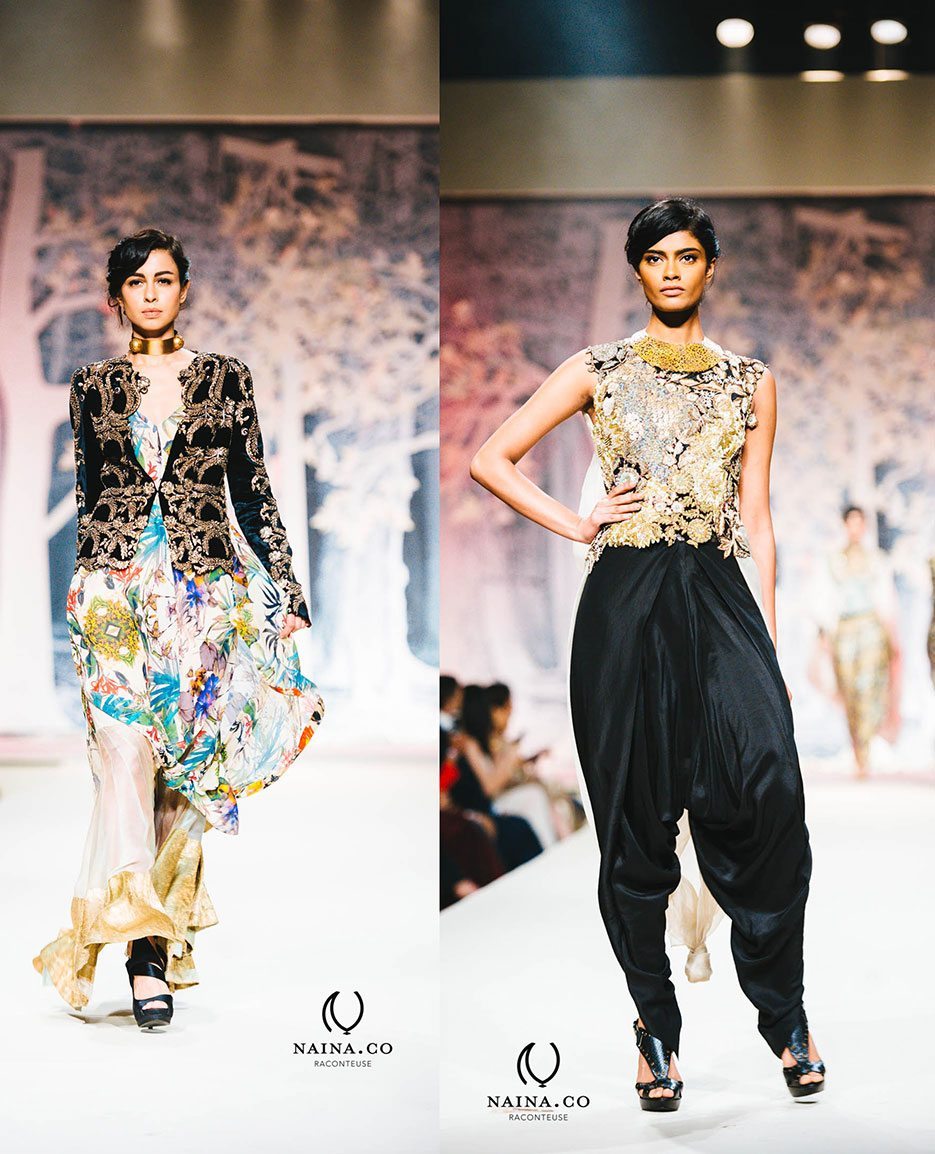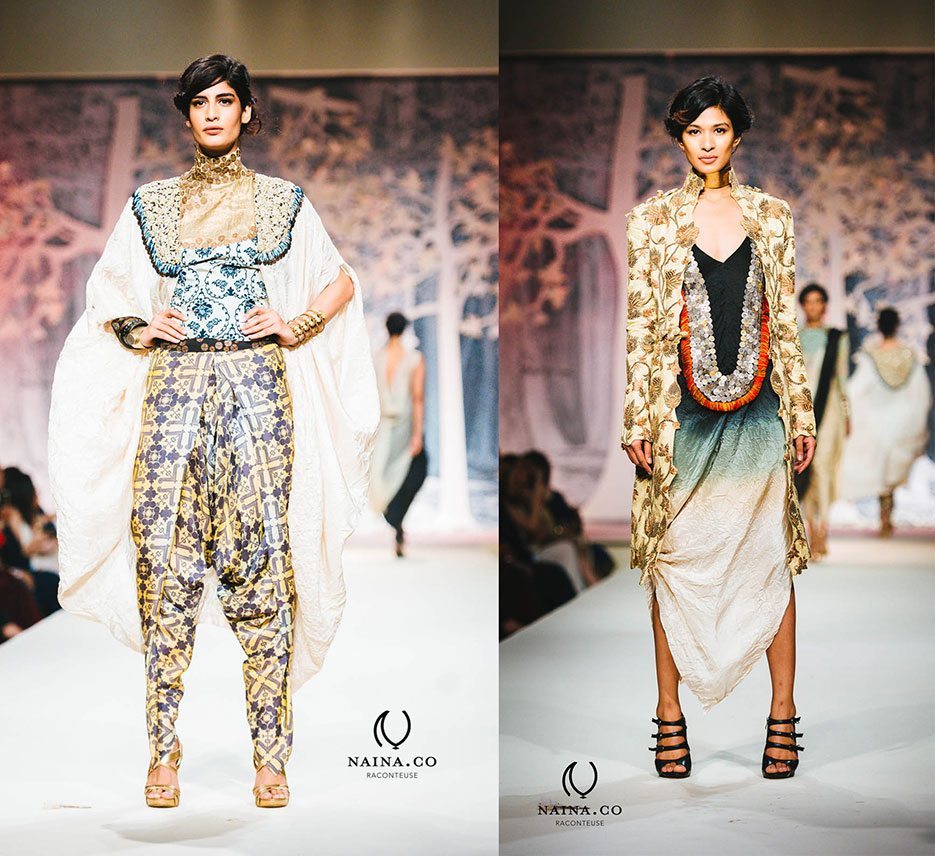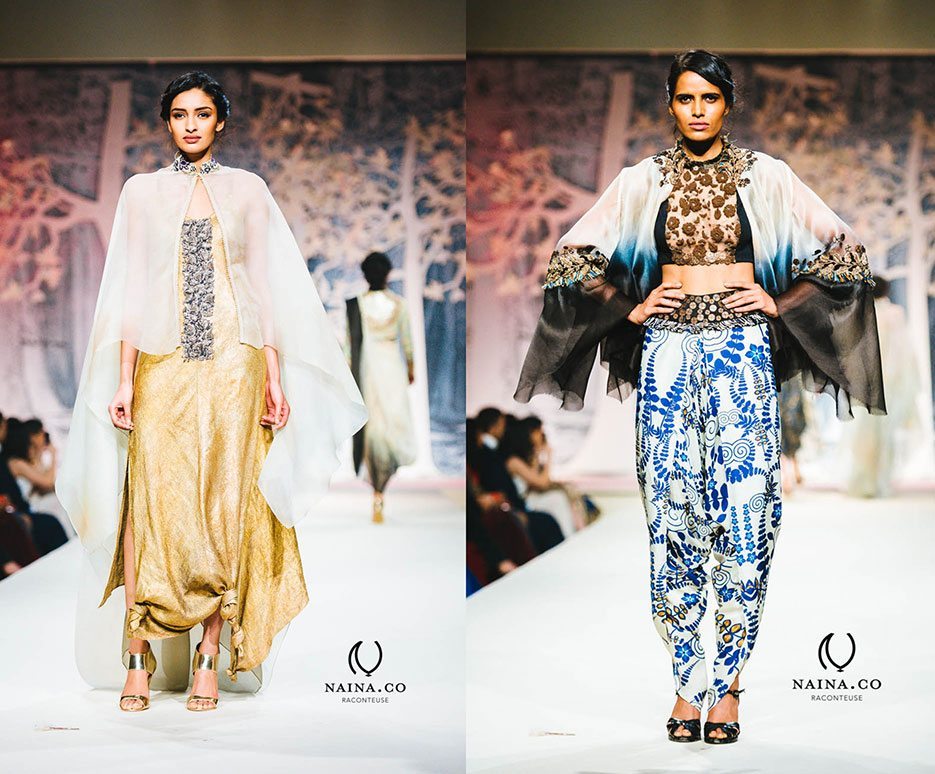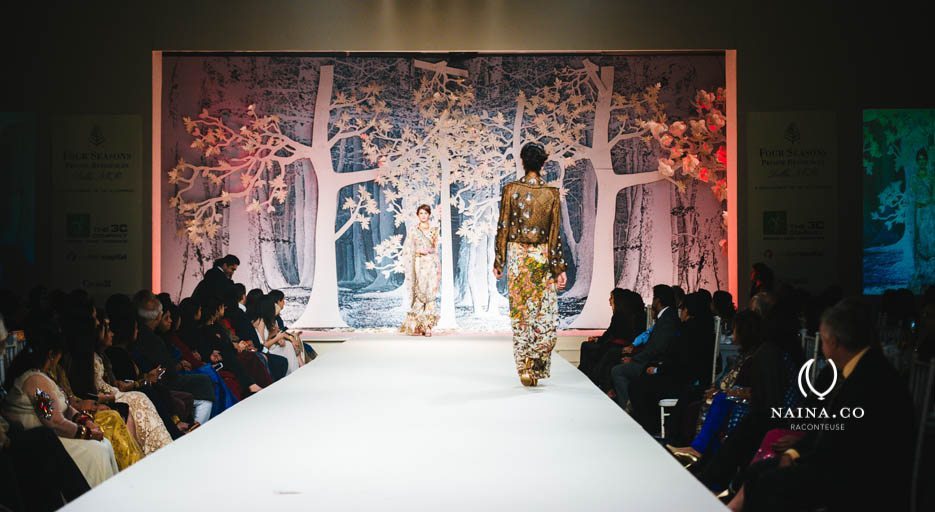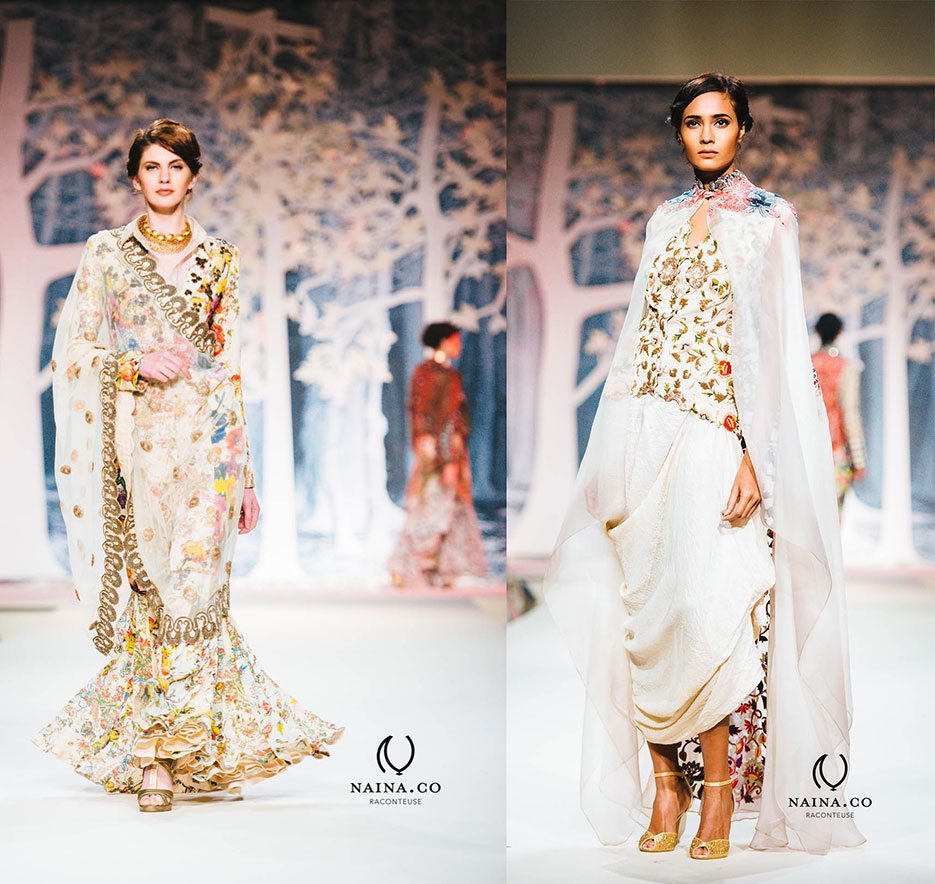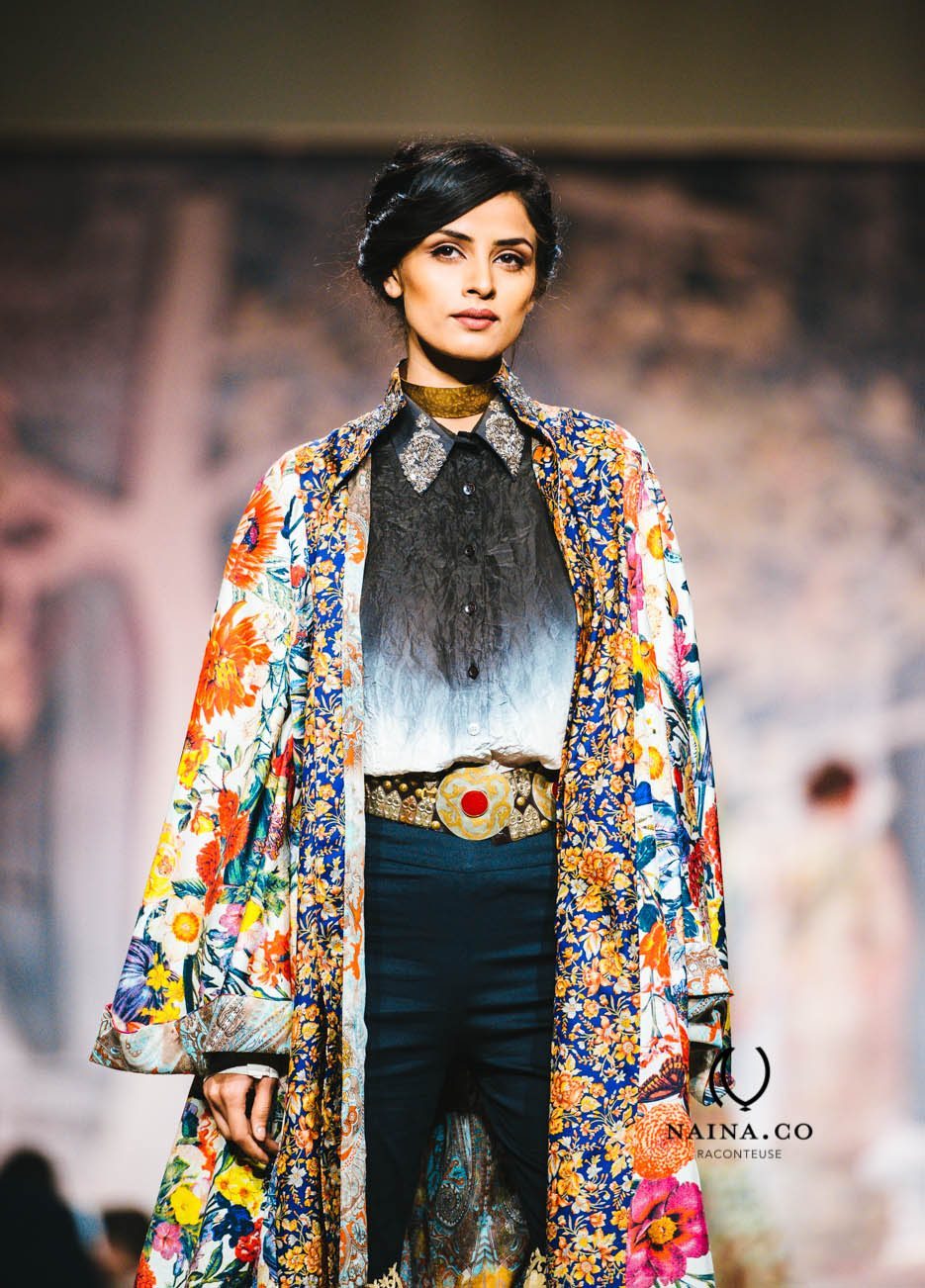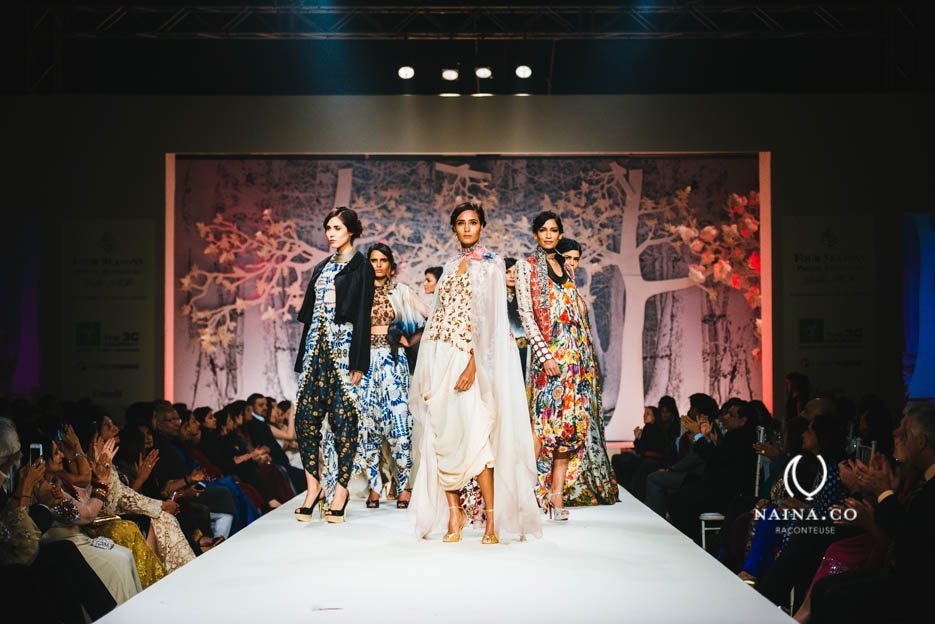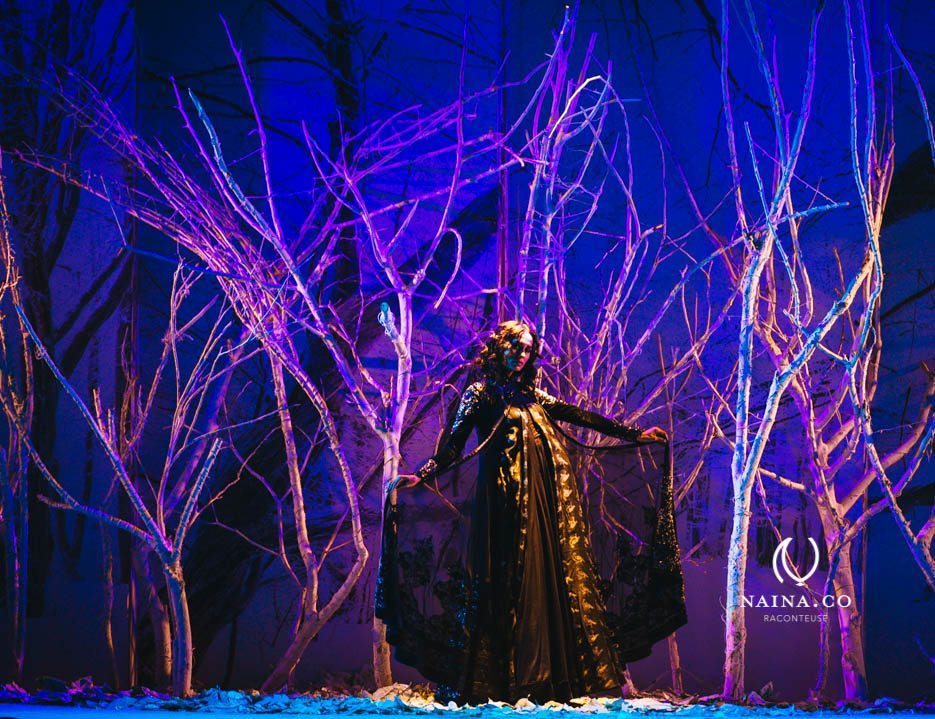 The collection to close the launch show is by Rohit Bal and Sonalika Sahay opens it for him.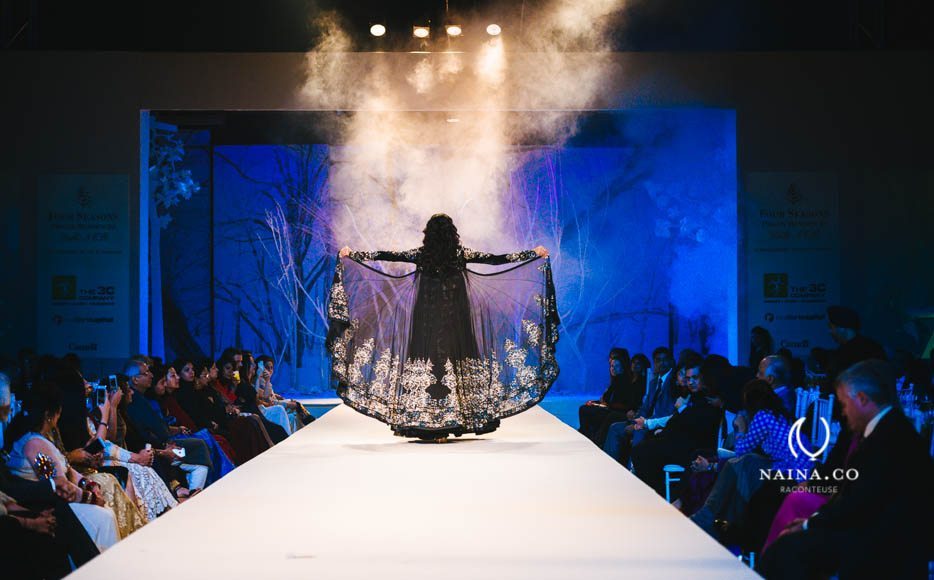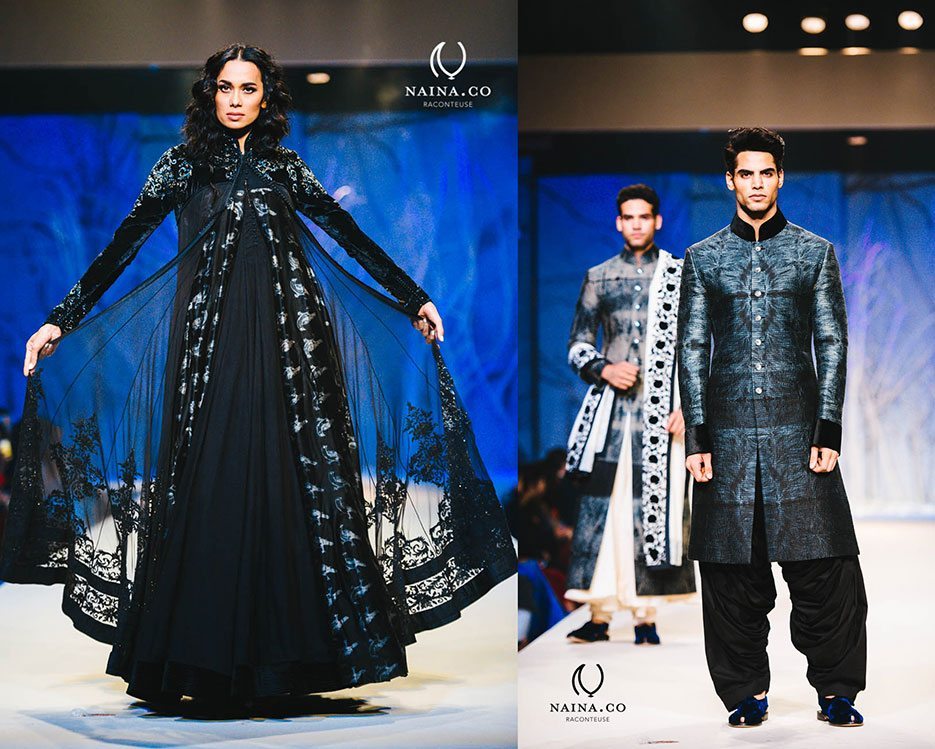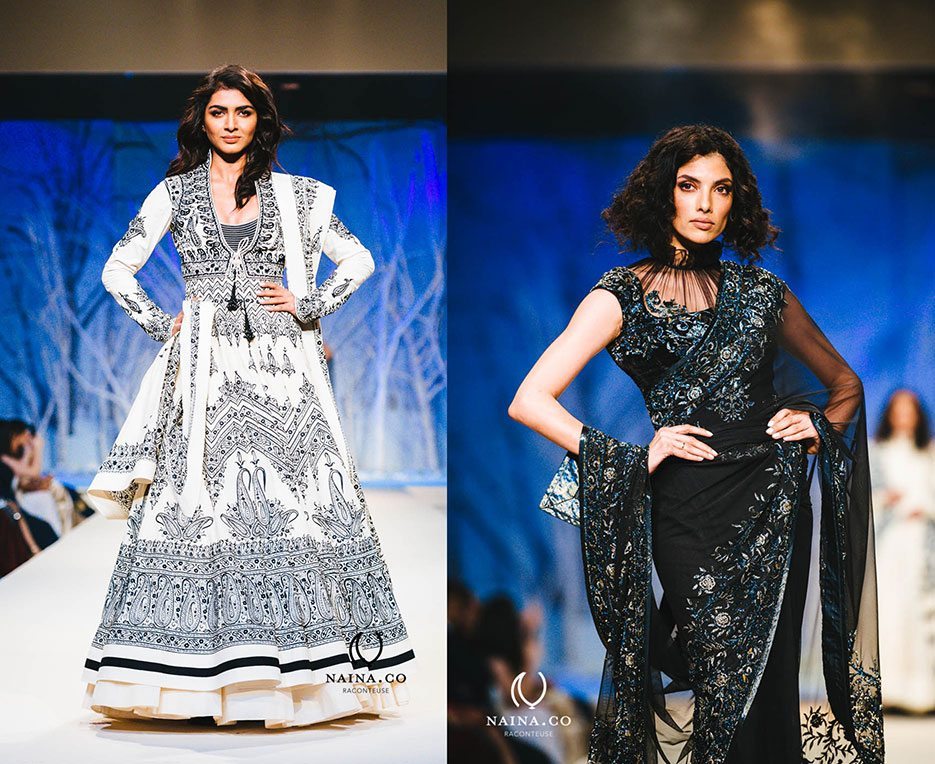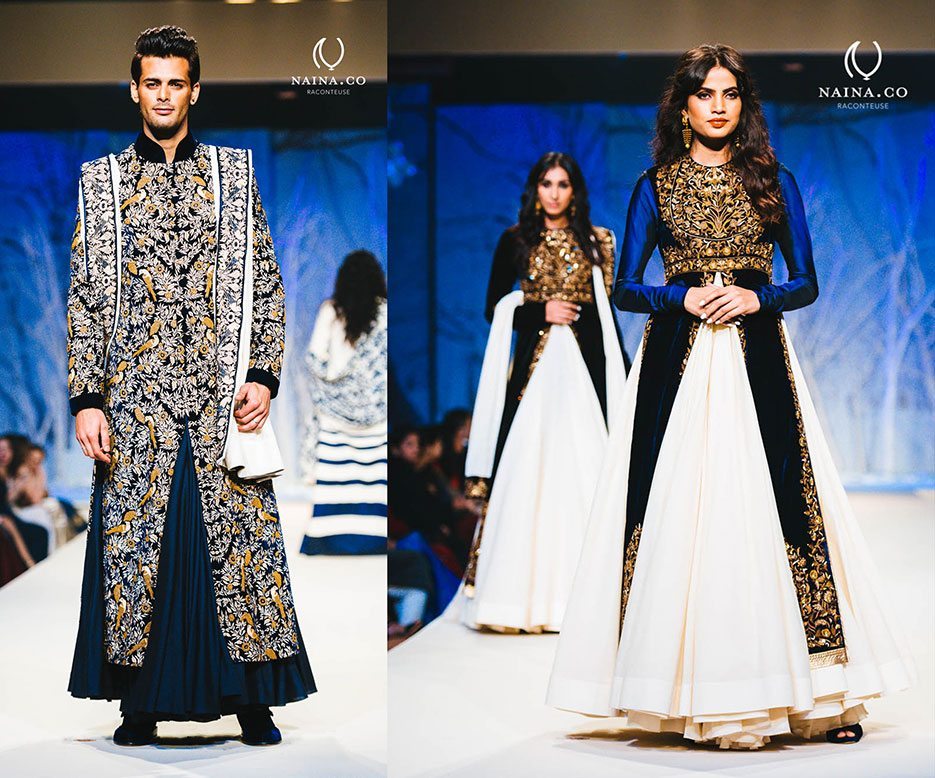 Another change in the backdrop – each one more beautiful than the previous!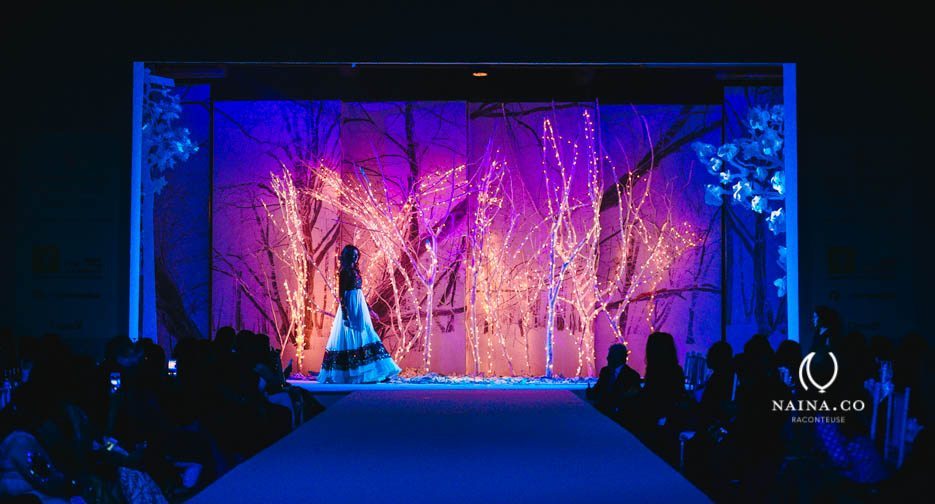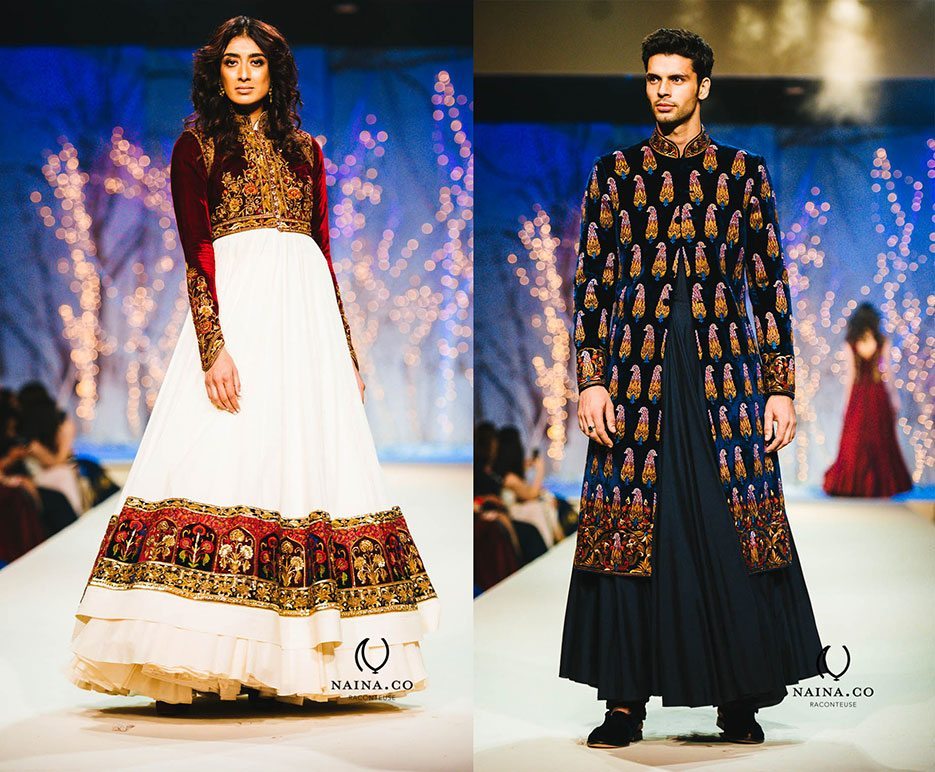 Below, model Marcela Cura in a Rohit Bal creation.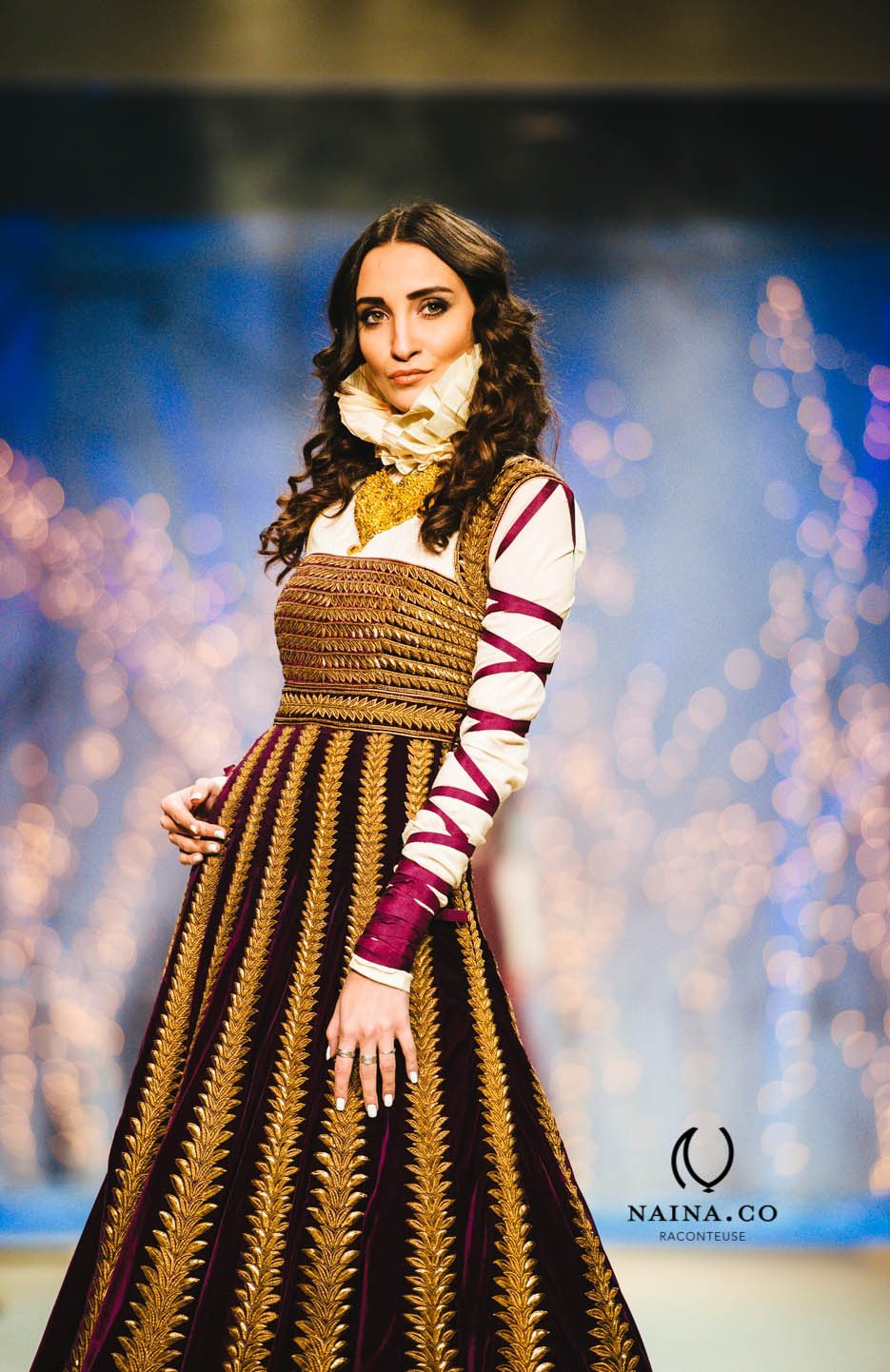 Below, model Kanishtha Dhankhar in a Rohit Bal creation.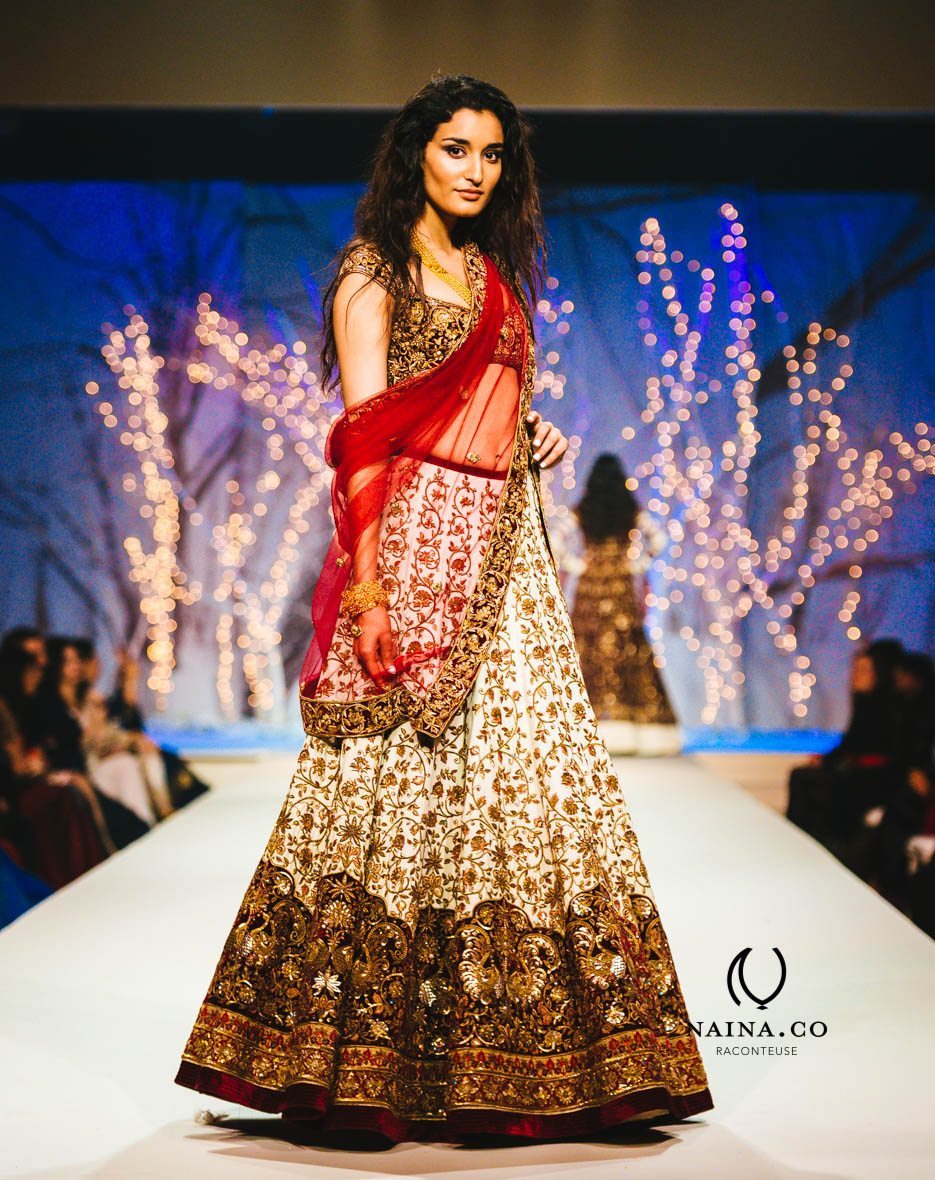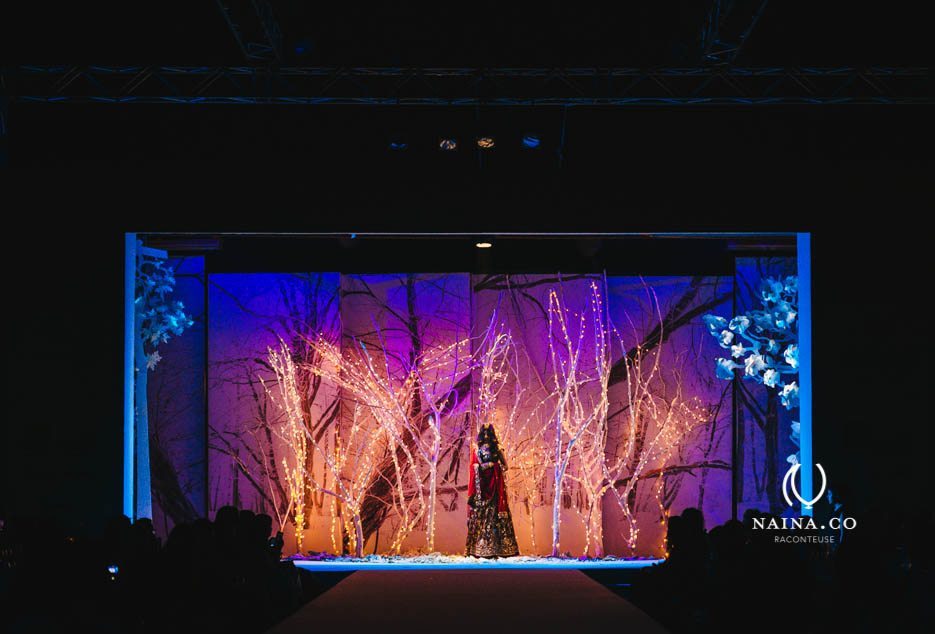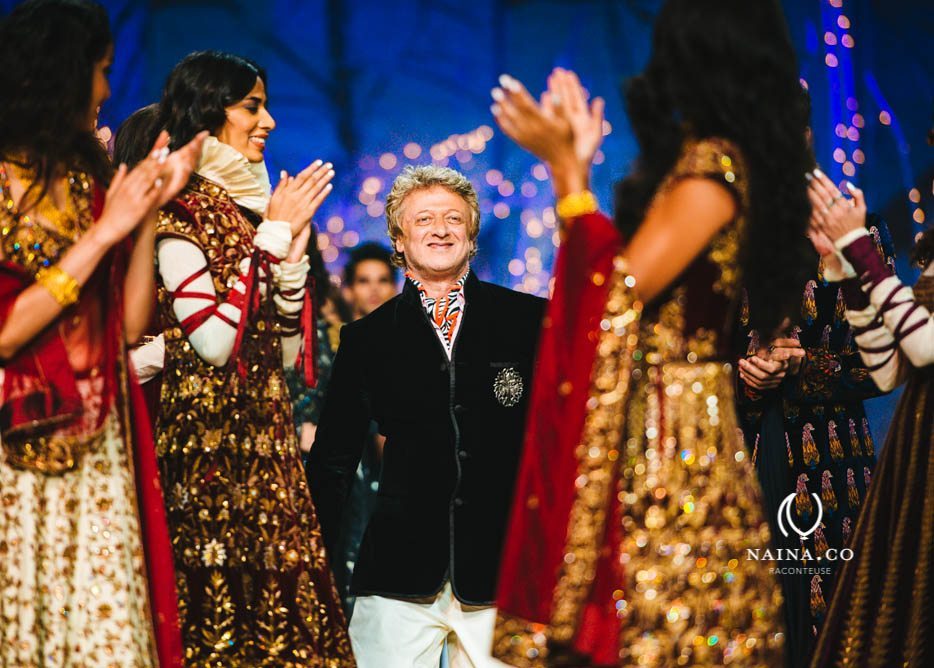 And Rohit Bal walks onto the stage, does a little jig and that's a perfect wrap for the launch event!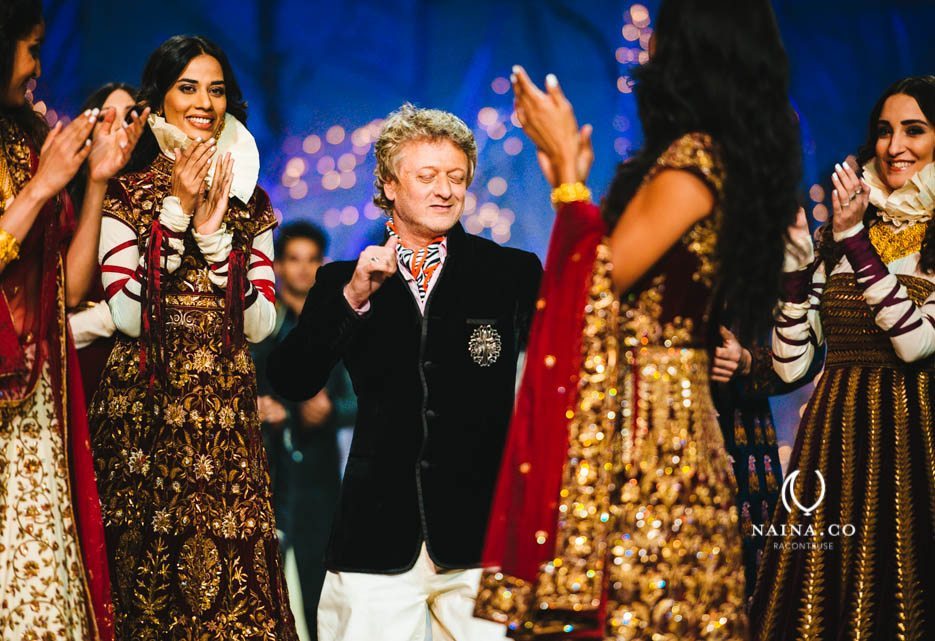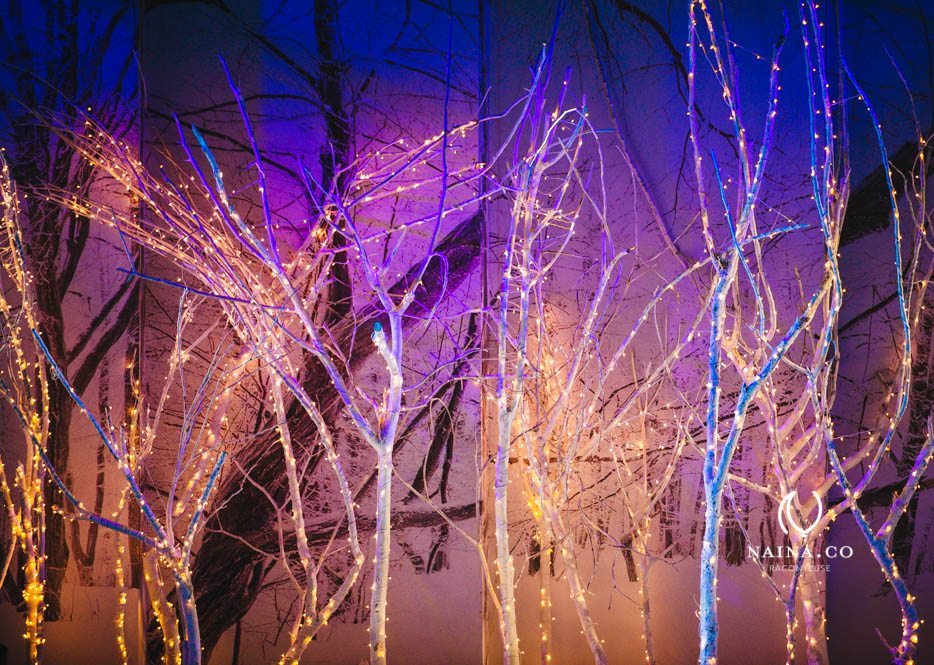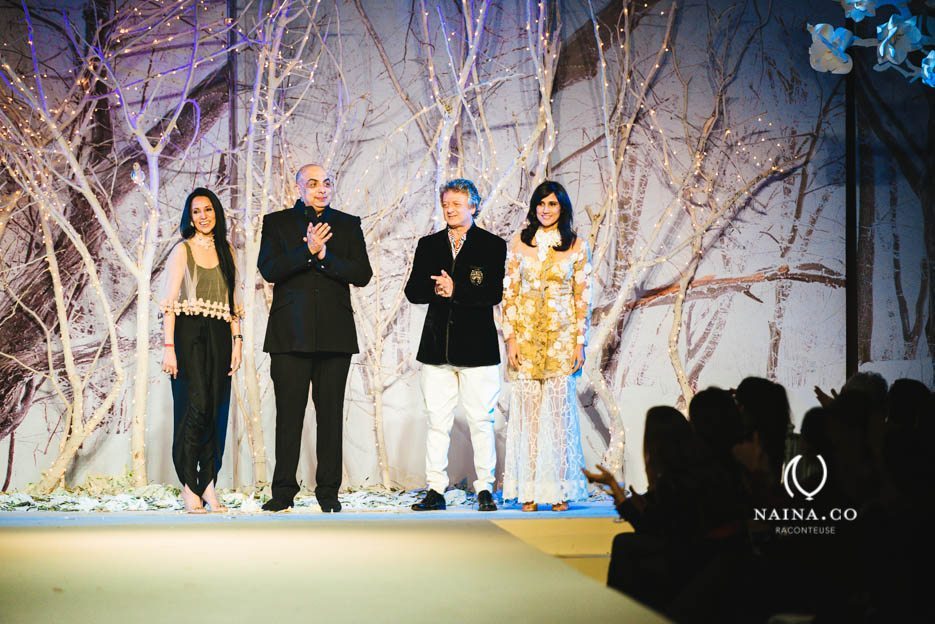 All four designers on stage. From left to right : Anamika Khanna, Tarun Tahiliani, Rohit Bal and Rina Dhaka.
To see all the work that went into this production by Preferred Professionals, don't forget to follow the journey of this story from Fittings to Rehearsals and Backstage preparations.