Who doesn't like getting a massage at a spa! When Akanksha mentioned there was a new one in her neighborhood & she might need help with the review, I definitely wasn't going to say No! Although I did have some misgivings about the location – PVR Saket isn't exactly convenient for a massage – shady at best. It's had its glory days – as school-kids we used to hang out there quite a bit.
Anyway, I really wanted a massage – other photographers will understand! All that back-breaking equipment doesn't carry itself you know.
Alaya is easy to spot because of the imposing exterior looming right above your head.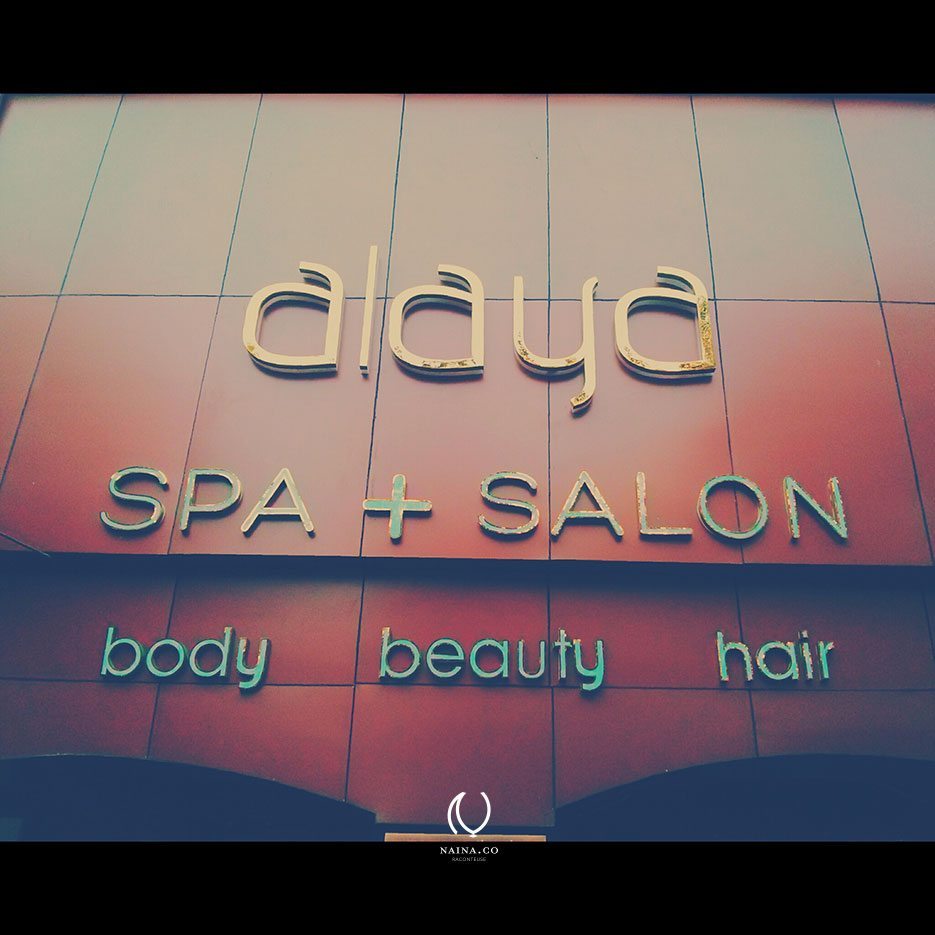 Then I stepped in and Alaya was nothing like what I'd expected. Beautiful Burmese Teak wood floors, all wood interiors, gorgeous fragrances wafting in the air and the soothing music of Tibet. And the wonderful members of the team. Polite and low voices, measured words. Everything added to my anticipation of a good massage.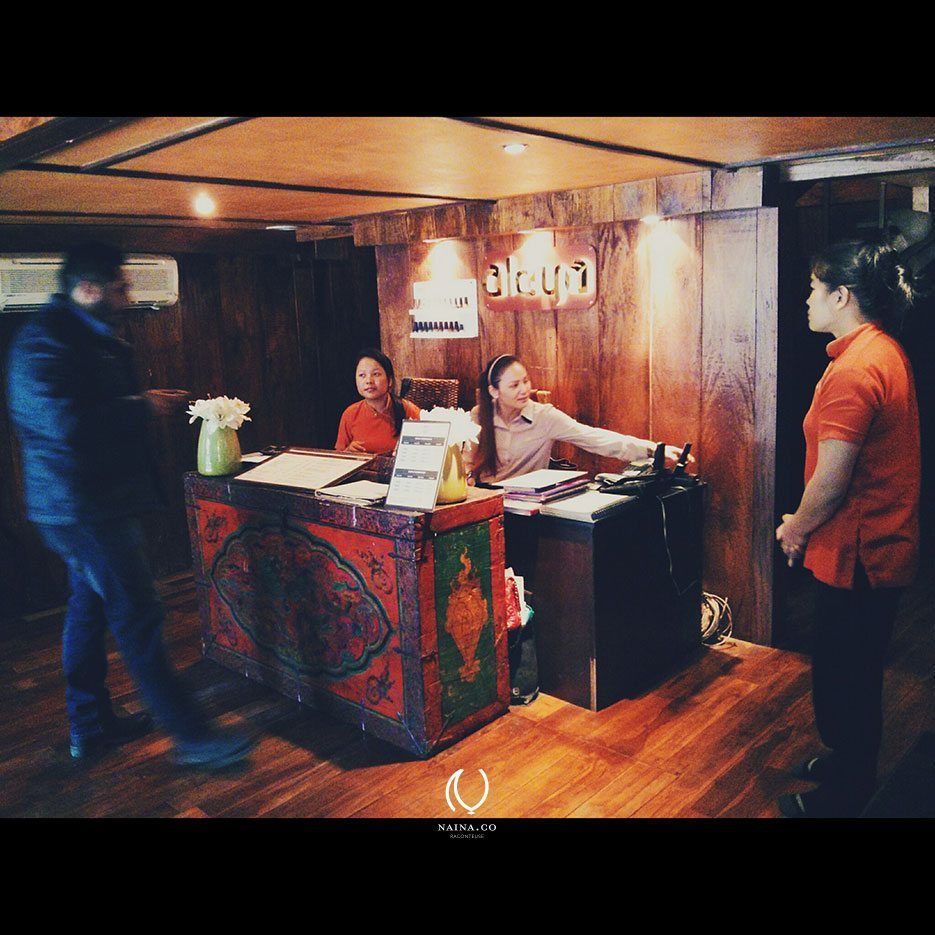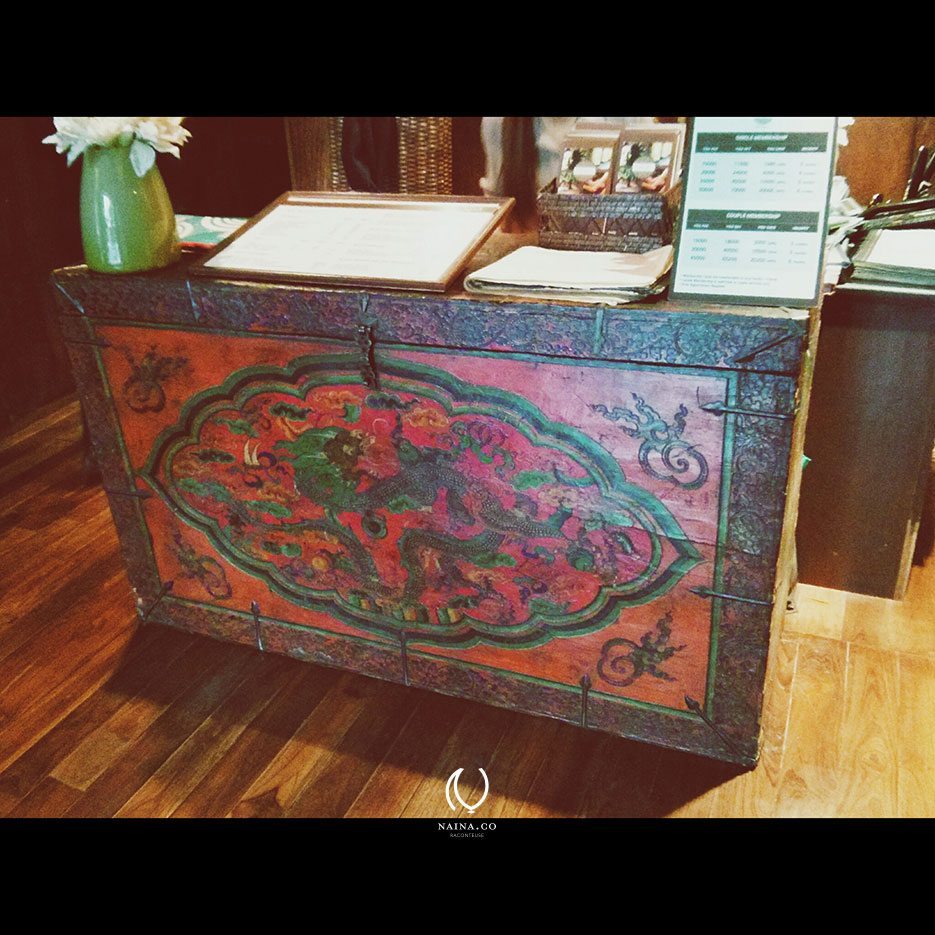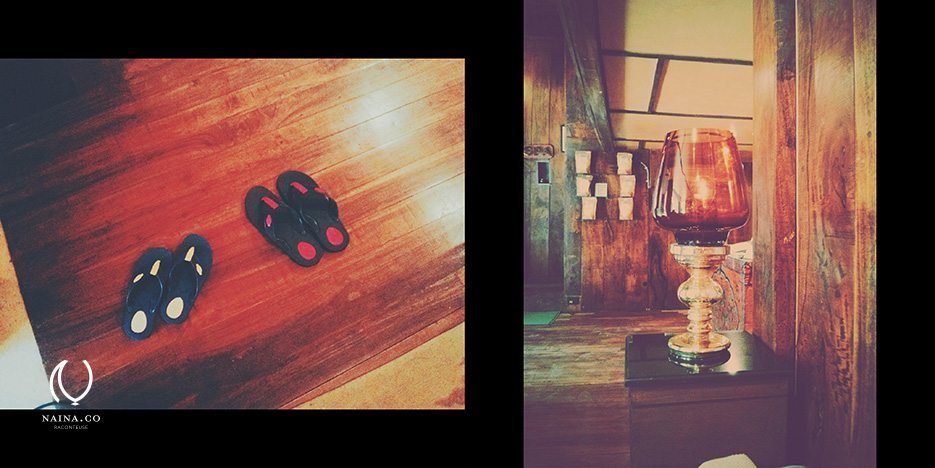 We were seated in the visitor area – which is really tiny – but they whisk away their customers so quick from there that it doesn't cause any inconvenience. They gave us a pair of slippers to be worn when inside the spa. And they gave us herbal tea to drink. Not just any herbal tea but Barley. It was the first time I was tasting this and it was simple and felt great – no added sugar / salt / flavoring. Something like the salted butter tea I had when I visited Bhutan except without the salt or the butter.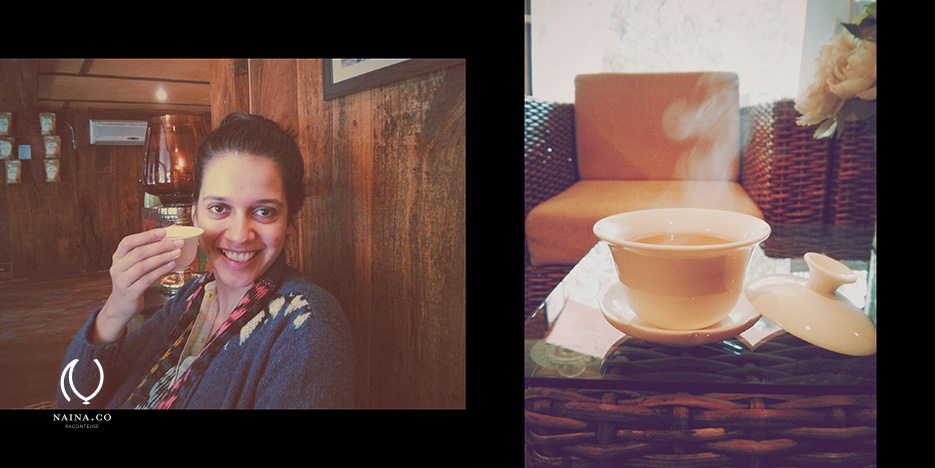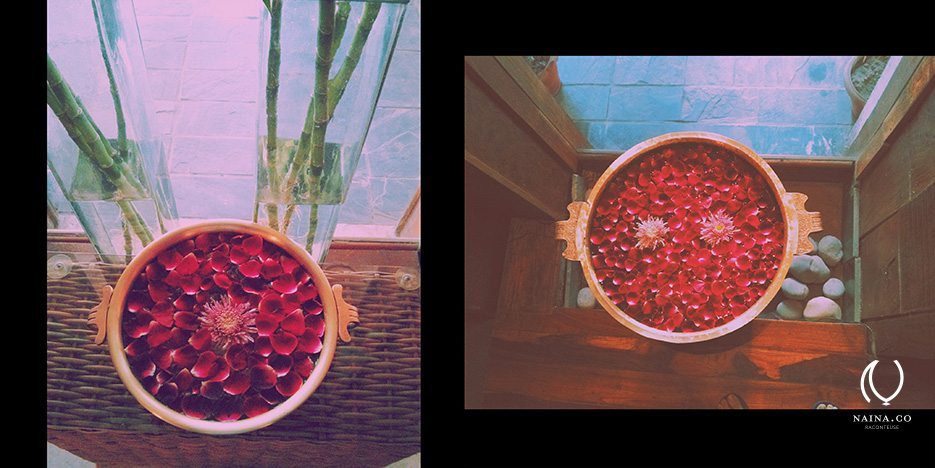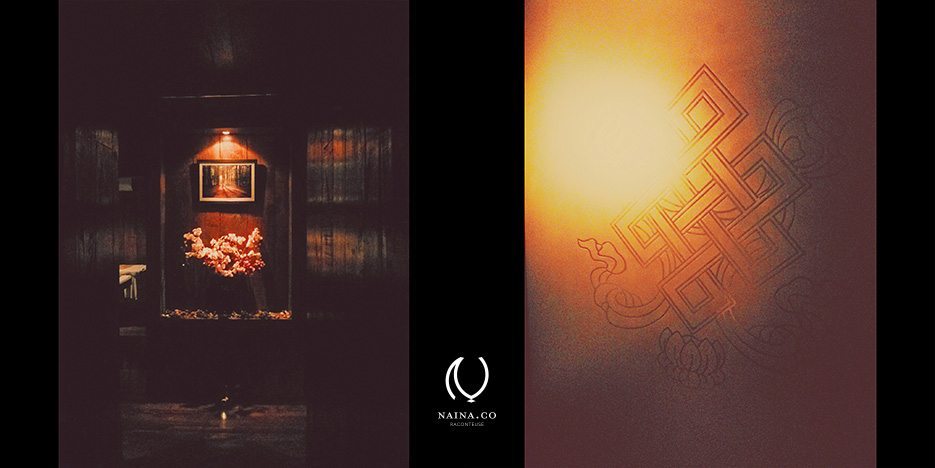 Beautiful Tibetan and Buddhist iconography and illustrations adorn the walls and doors. Because of all the beautiful wood, the interiors are dark and cozy.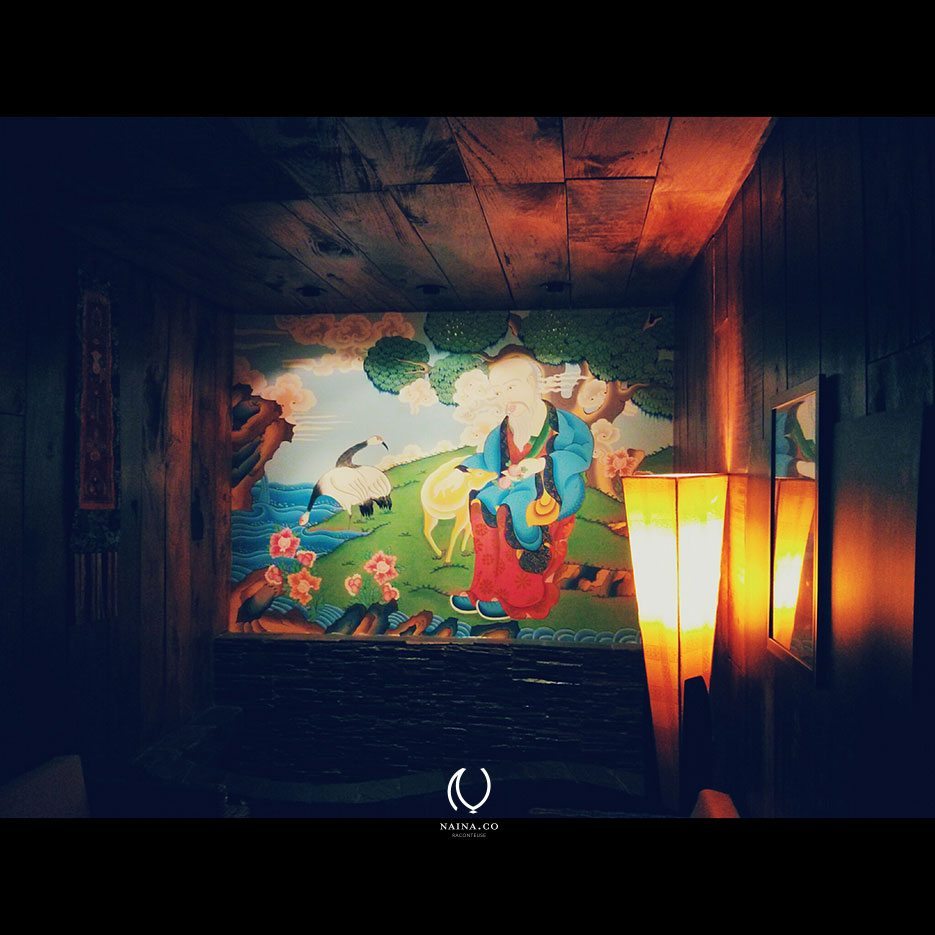 In the room where Akanksha & I got our Tibetan Kunye massage.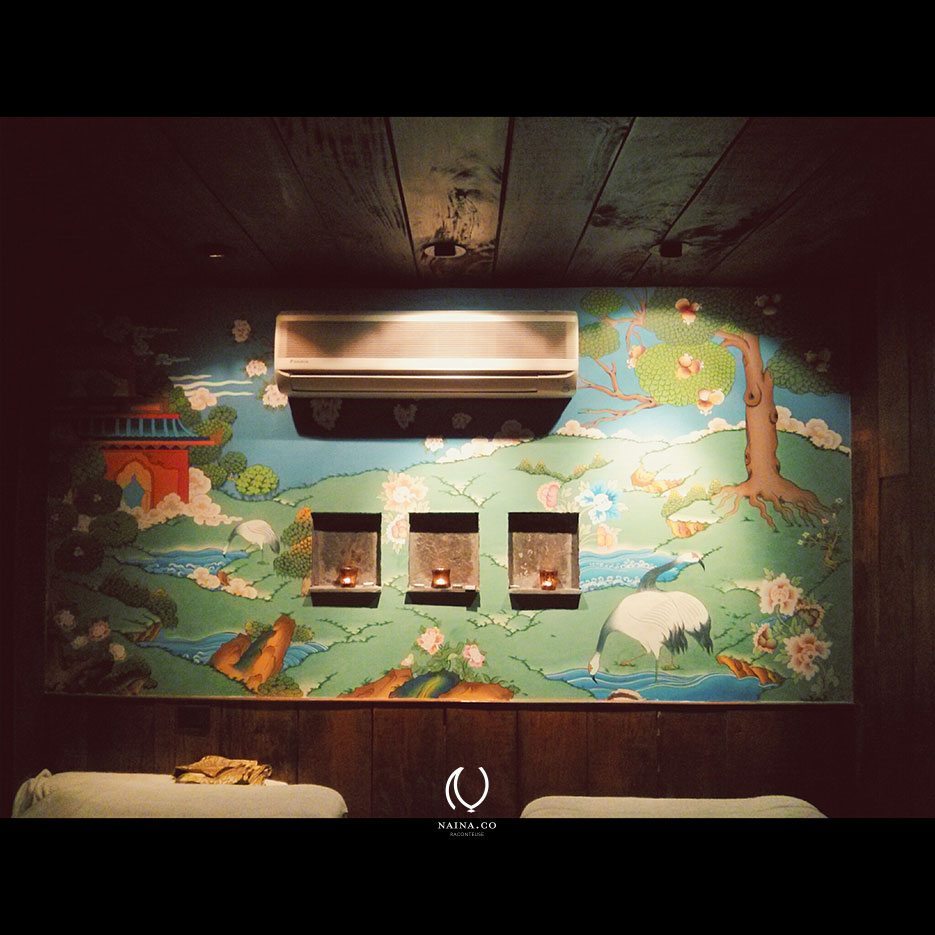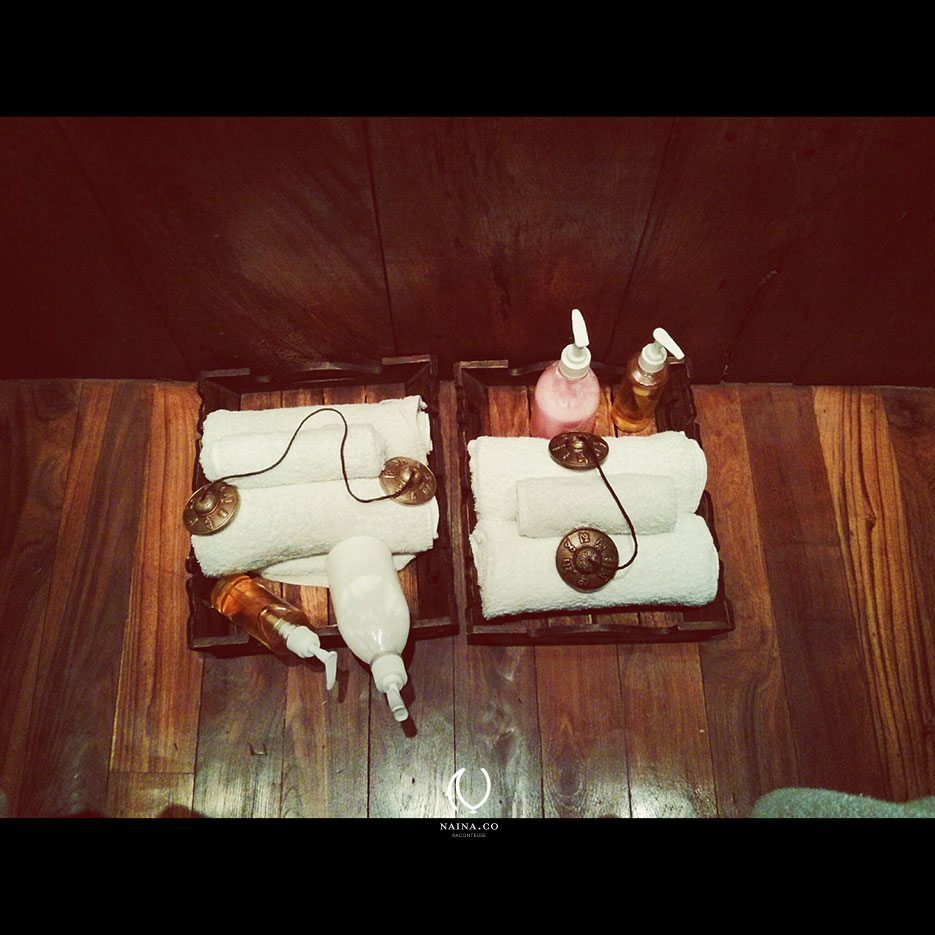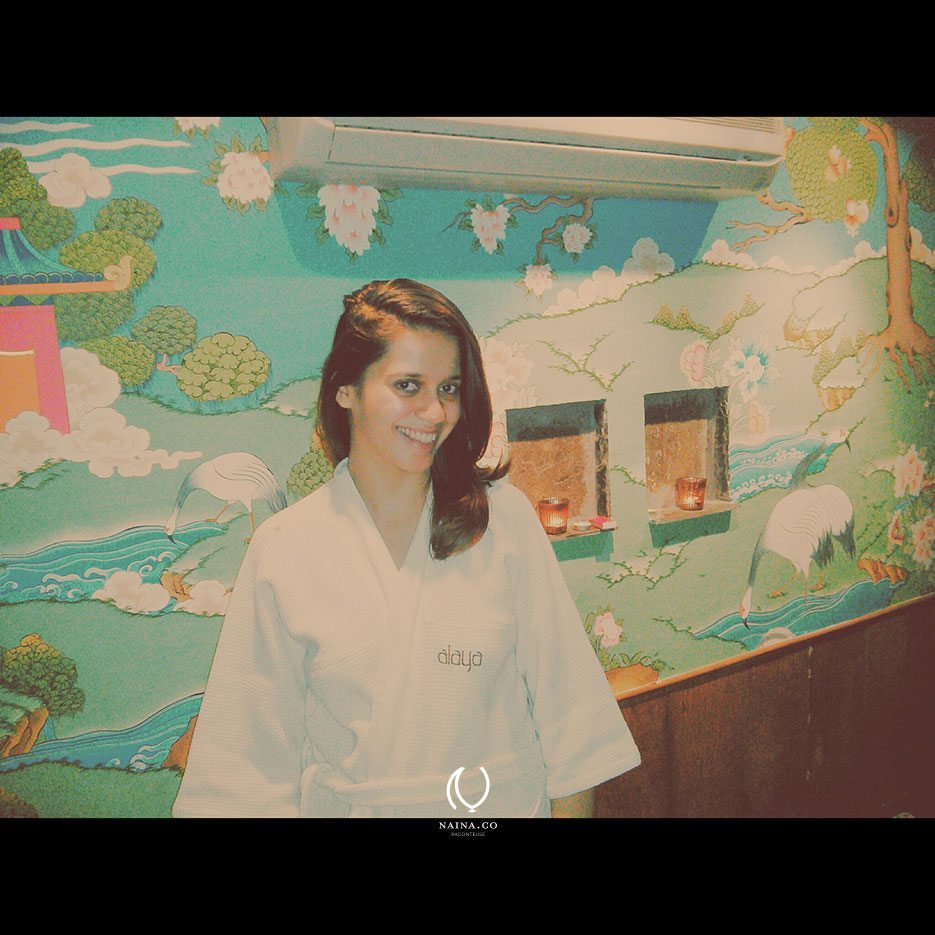 Above, Akanksha in her Alaya robe and below, both of us after our massage. It was a nice experience. No conversation except when I wanted my masseuse to reduce the pressure when she got to my inner thighs. I do wish there was more of a head massage although I'm sure if I'd asked, they would've obliged.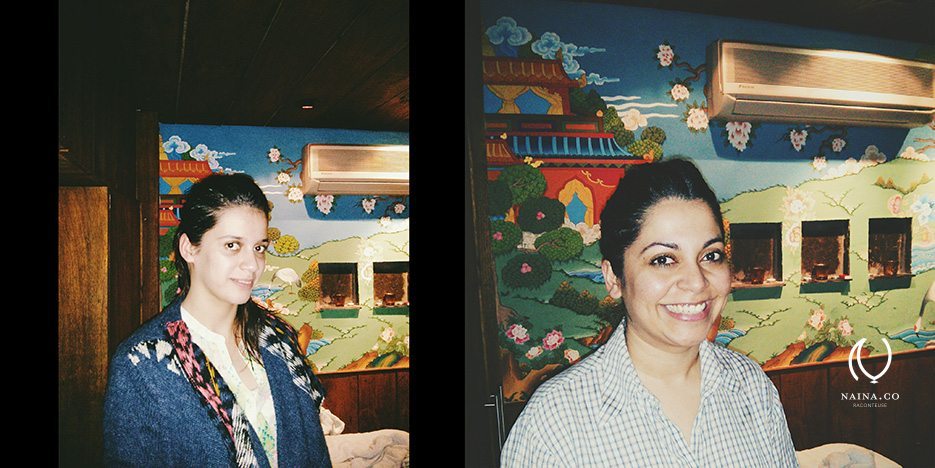 Akanksha back to work before we are led downstairs to the salon area where a multitude of additional treatments are available. We'd been offered a blow dry and styling session on-the-house but we were so relaxed that we only wanted to get back home, have lunch and pass out on the bed.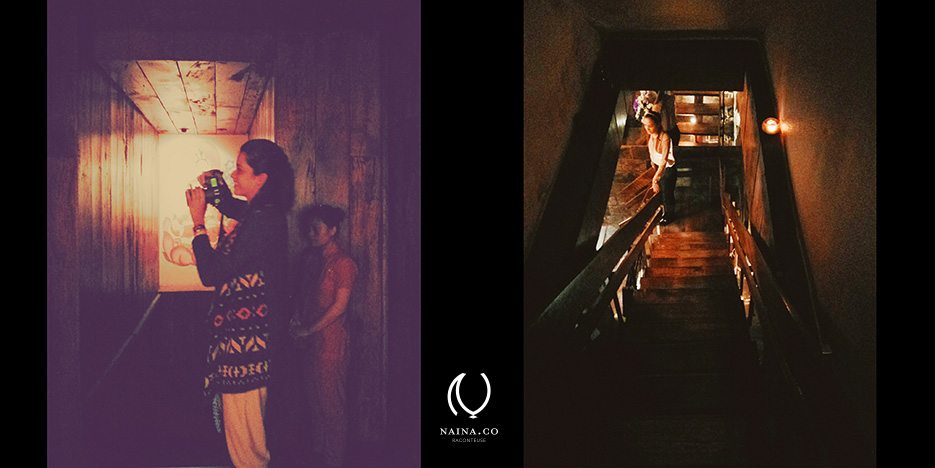 Racks of Moroccan Oil at the Alaya Salon.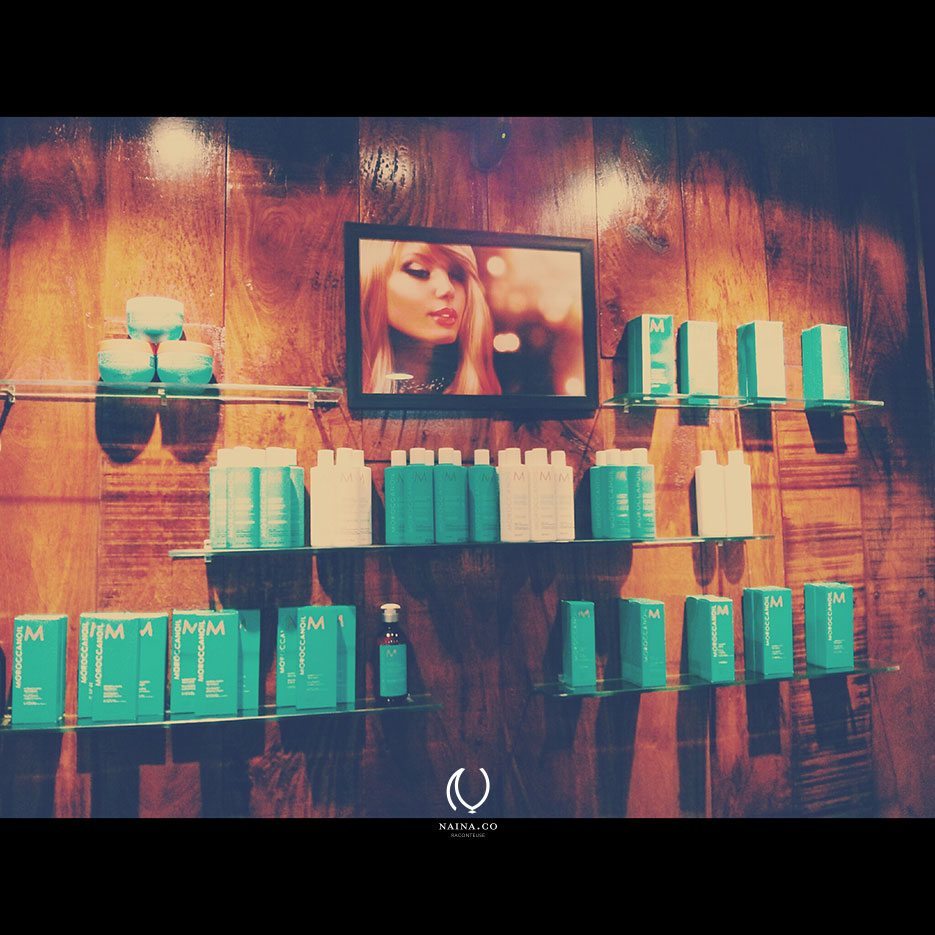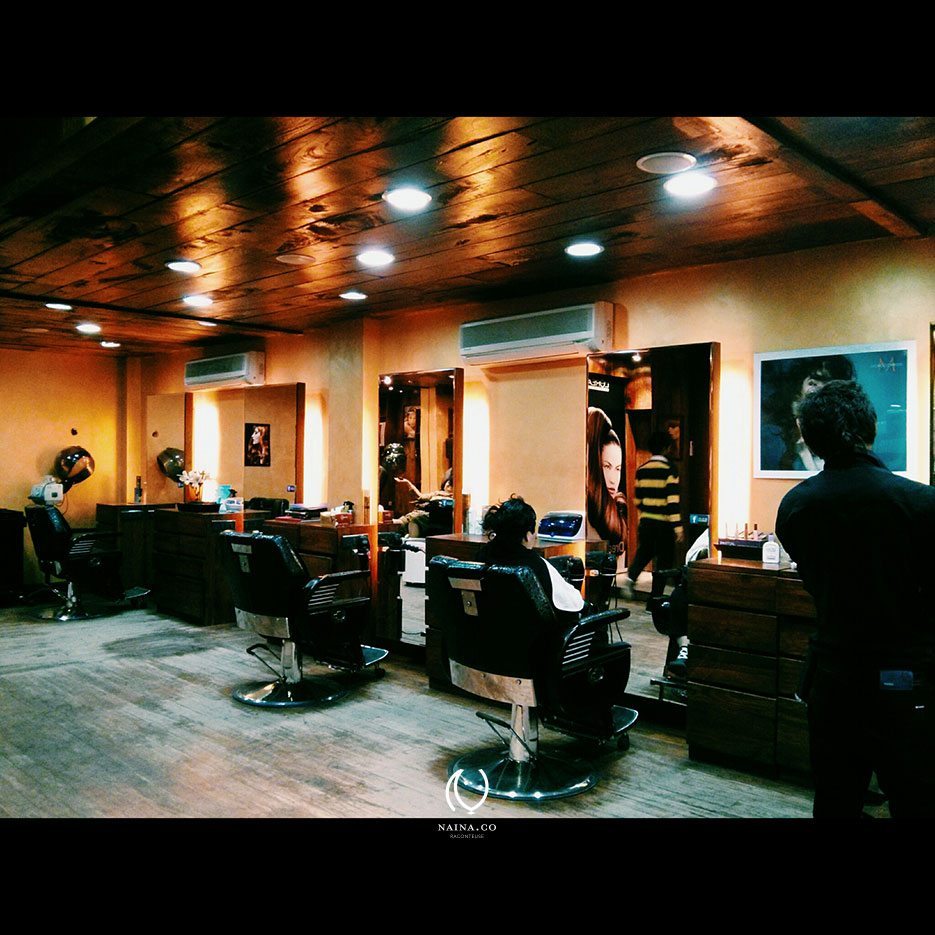 It's been about a week since we got the massage and I'm already considering going back for more – at least a foot massage if not more. The prices are quite affordable and it's close to where the sister lives, so whenever I drop by her home, we can both go visit.
See the original story on Akanksha's blog here. And "alaya" is the step just before you reach the level of "nirvana" – it's the eighth step just before nirvana. Good name for a spa except it seems to have been used earlier.
The Alaya Spa + Salon website. We also spoke with Gyurme at length about getting a Twitter handle and Instagram account so we could tag them! Till then , they have their Facebook page.
Oh and don't forget to get your original footwear back once you leave – we walked out the door with Alaya's footwear and their staff called out to us! They obviously have experience with this kind of stuff!