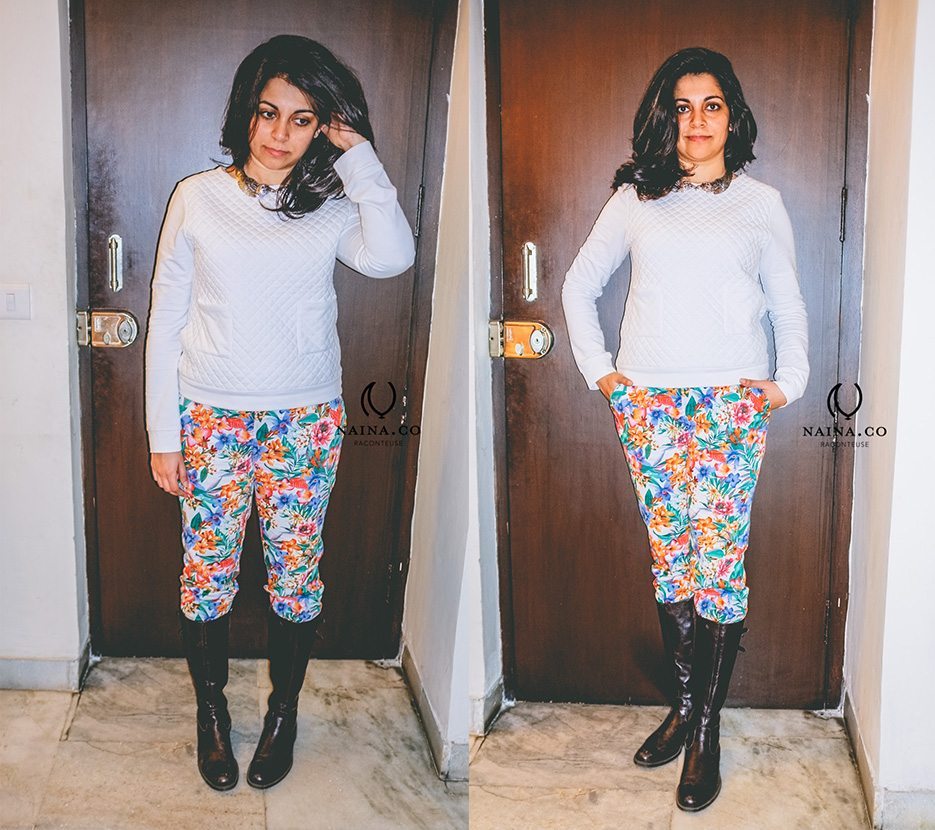 I wore this for a meeting. Potential client for photographing their jewelery collection. I've met the client earlier hence was a little casual with the trousers. These photographs were taken after I came back from the meeting – I'm still not used to making sure I get photographed whenever I "dress up" and most times I only recall it once I've changed out into PJs.
Trousers by Forever21, boots my Mother-In-Law had gotten for me from London – they're leather including the sole – slippery but these are the only boots I currently own, The white quilted sweatshirt ( yes it's a sweatshirt ) is from KOOVS and the neck-piece is from MANGO.
I was also carrying my trench coat in case I was outdoors and it got colder although I didn't like how it looked with this particular set of clothes.