This is what I covered up with on my first shoot for 2014. The India Art Fair closing party at Le Méridien, New Delhi. The camera was slung on my non-bag-strap shoulder. I dressed for comfort yet needed to be smart and a little touch of "art" was achieved with the lovely jewellery.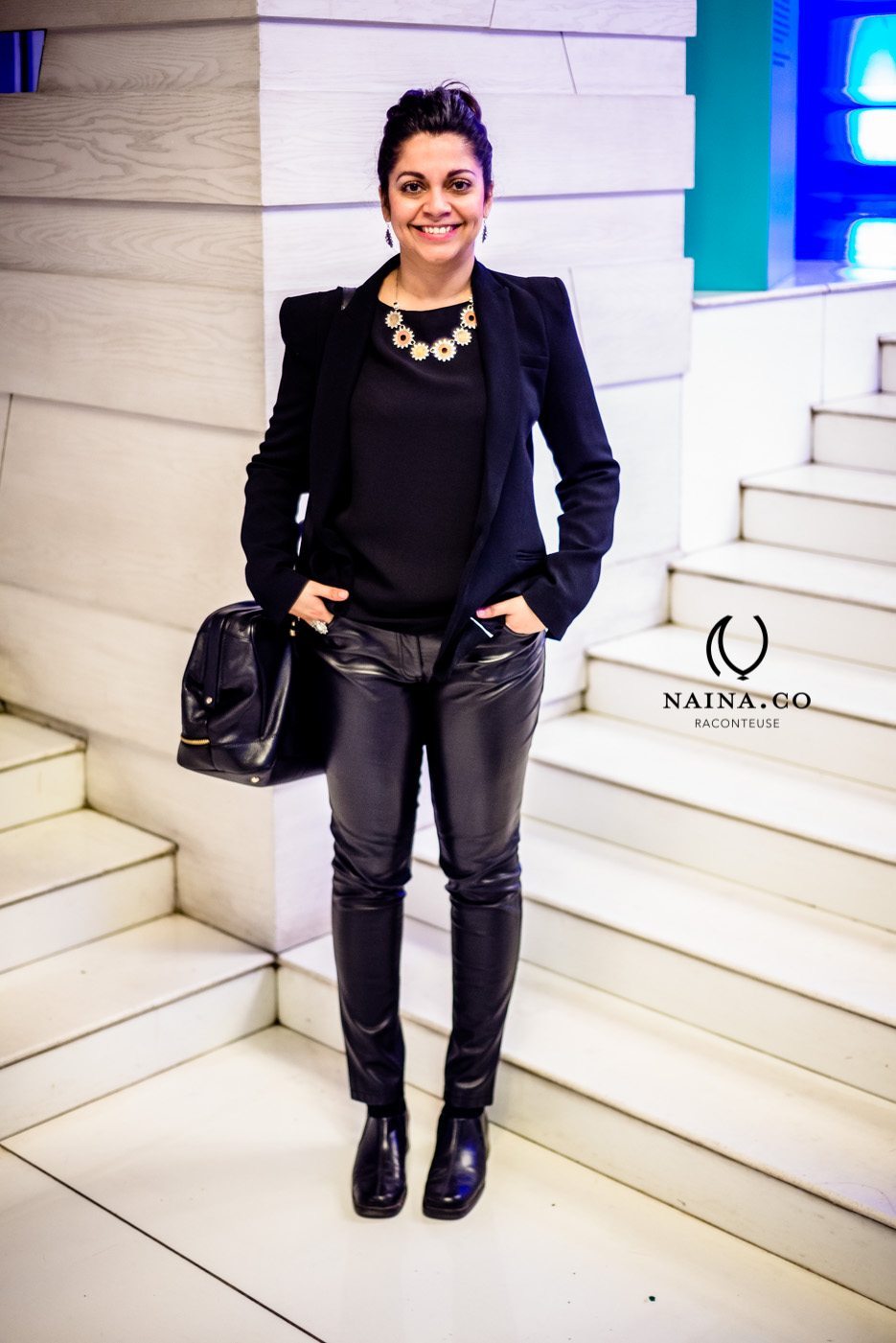 Shoes : Lee Cooper ( Vintage – a decade is vintage these days no? )
Trousers : Forever21 ( Faux Leather aka PU ). I NEED real leather things.
Shirt & Jacket : MANGO
Bag : ASOS ( leather & suede ).
Jewellery : all ( ring, earrings and necklace ) by Puja Bhargava Kamath ( combinations of silver, pearls and vintage India currency coins ).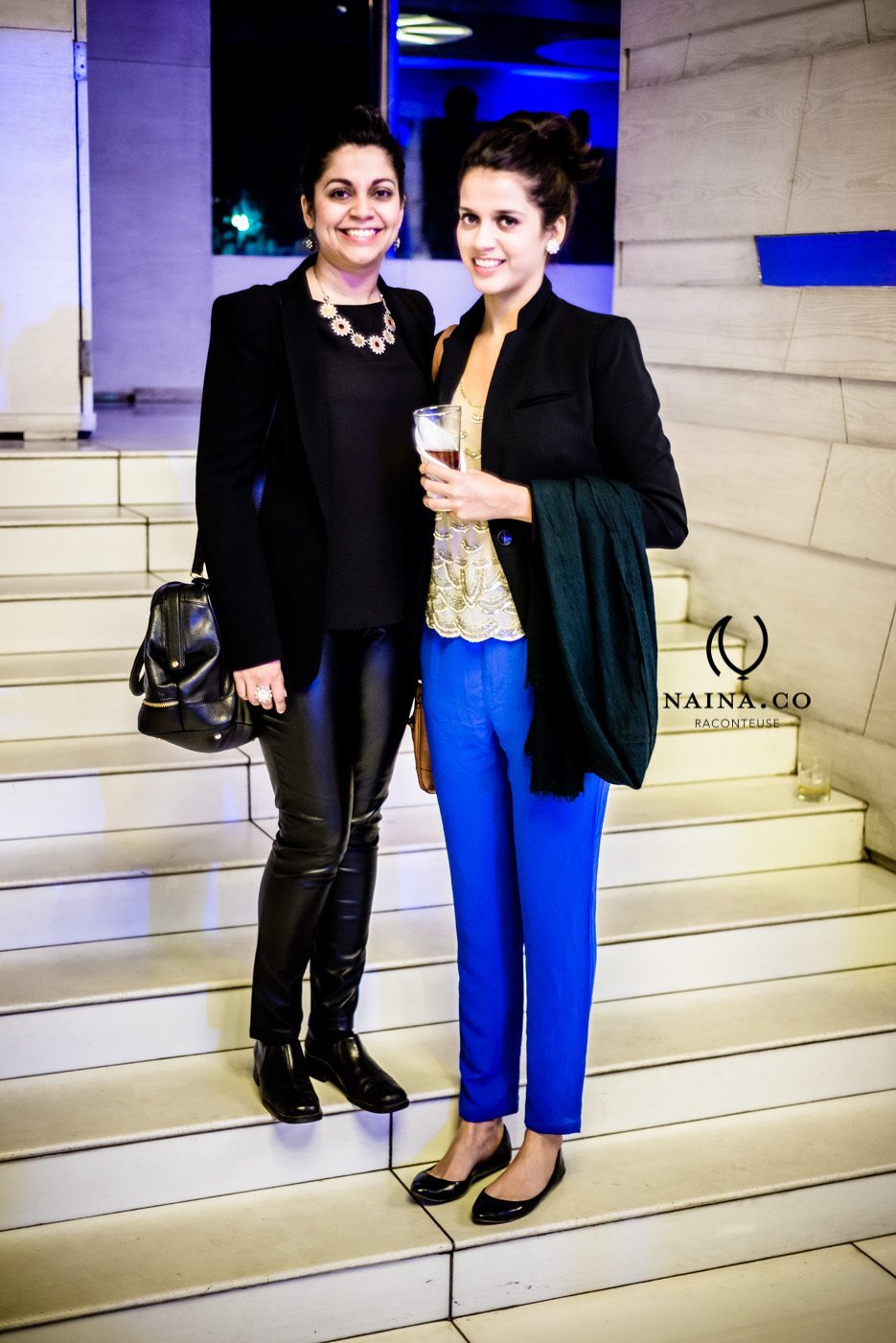 Akanksha also joined me for the party – she does her own outfit posts ( more than I do! ). Doesn't she look stunning? And I had to stand on one step higher than her to match up the height. The girl is TALL.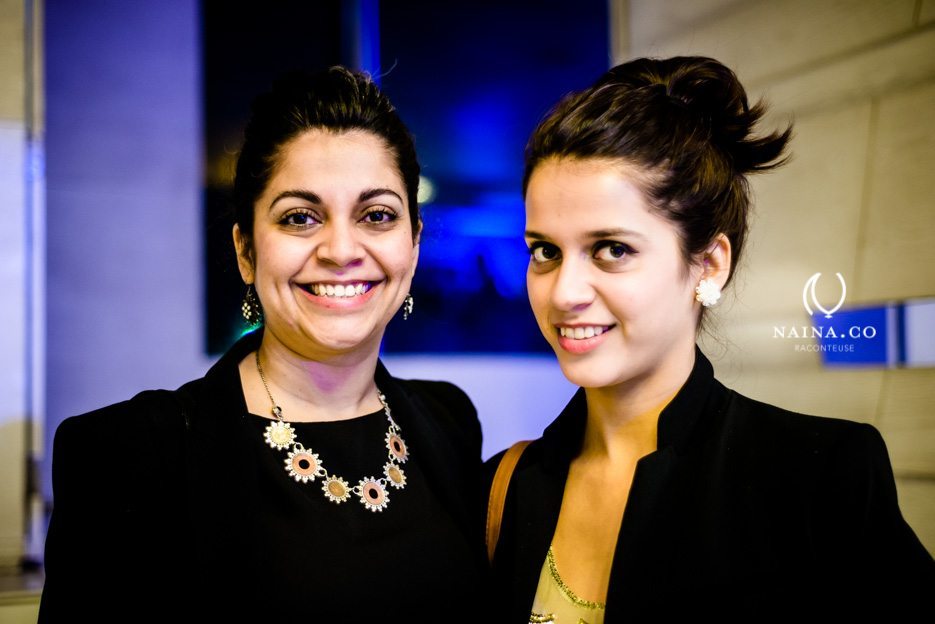 All photographs above courtesy Aman Godara.
Late night shenanigans after I got back from the shoot & party. It's a beautiful ring.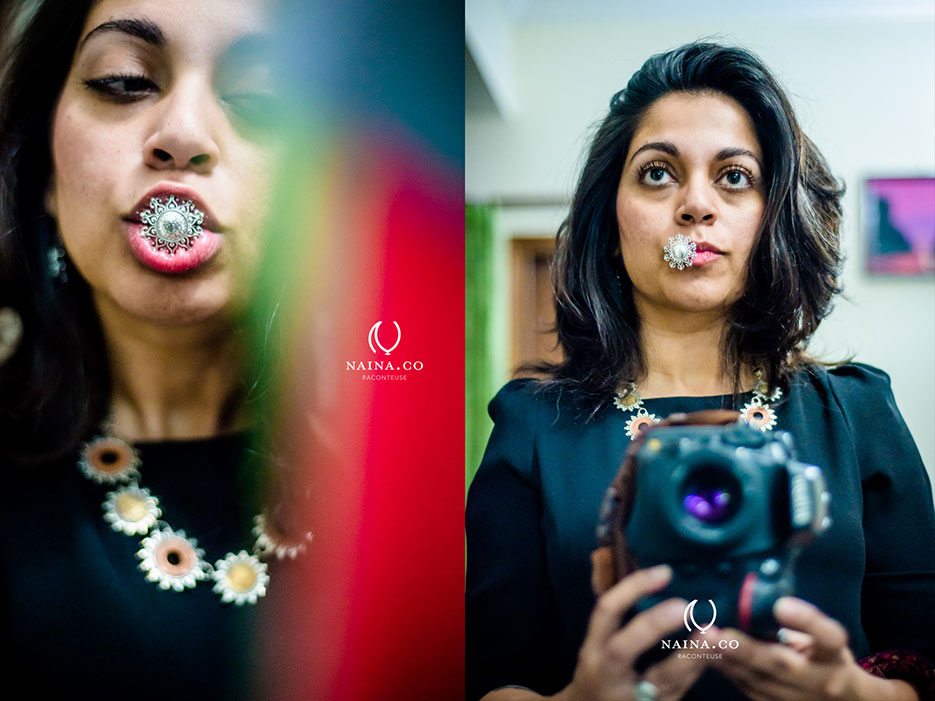 Updates from Naina.co on Facebook | Twitter | Instagram | Pinterest | Buy a Print from the Naina.co Store