Considering this was my first time at the India Art Fair, it was quite an impressive introduction thanks to the Le Meridien Coffee Art performance / live-installation. ( Not to forget some of the best street style I've seen in India so far – don't forget to check out the #EyesForStreetStyle on Naina.co to see what I saw, not only from the India Art Fair but also from the Jaipur Literature Festival, St. Regis Polo and India Fashion Week. )
Le Meridien does some smashing things related to Art, Design & Photography and their #LMFilters hashtag is popularly associated with the latest they're serving up. The Coffee Performance Art was part of it as well and they have a website dedicated to these endeavours.
Le Meridien was established as a French brand in Paris by Air France and the hotel was meant for their flight crew. In 2005, the Le Meridien brand was brought under the Starwood group of hotels. They do various things to maintain the Franch connection and coffee is a quintessentially Parisian indulgence. Many creatives thrive on doses of coffee – I raise my hand in solidarity! It took all I had for me to not reach out to the beautiful coffee block prints on canvas, dip a finger and lick it.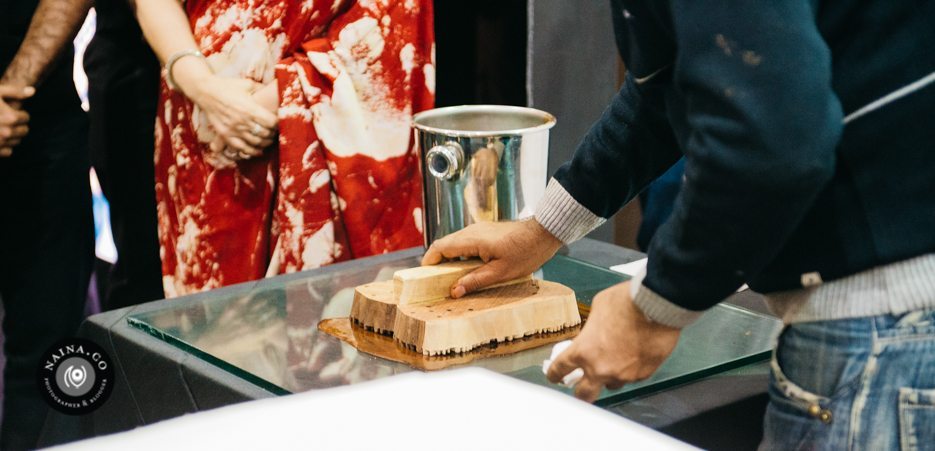 The two artists who created this piece are Sohan Jakhar and Esther Maasdam.
A wooden block-print piece dipped in coffee and stamped on canvas. This was followed by Esther creating cups of coffee art. These included a beautiful peacock ( which was my favourite ), a Ganesha and even a Taj Mahal!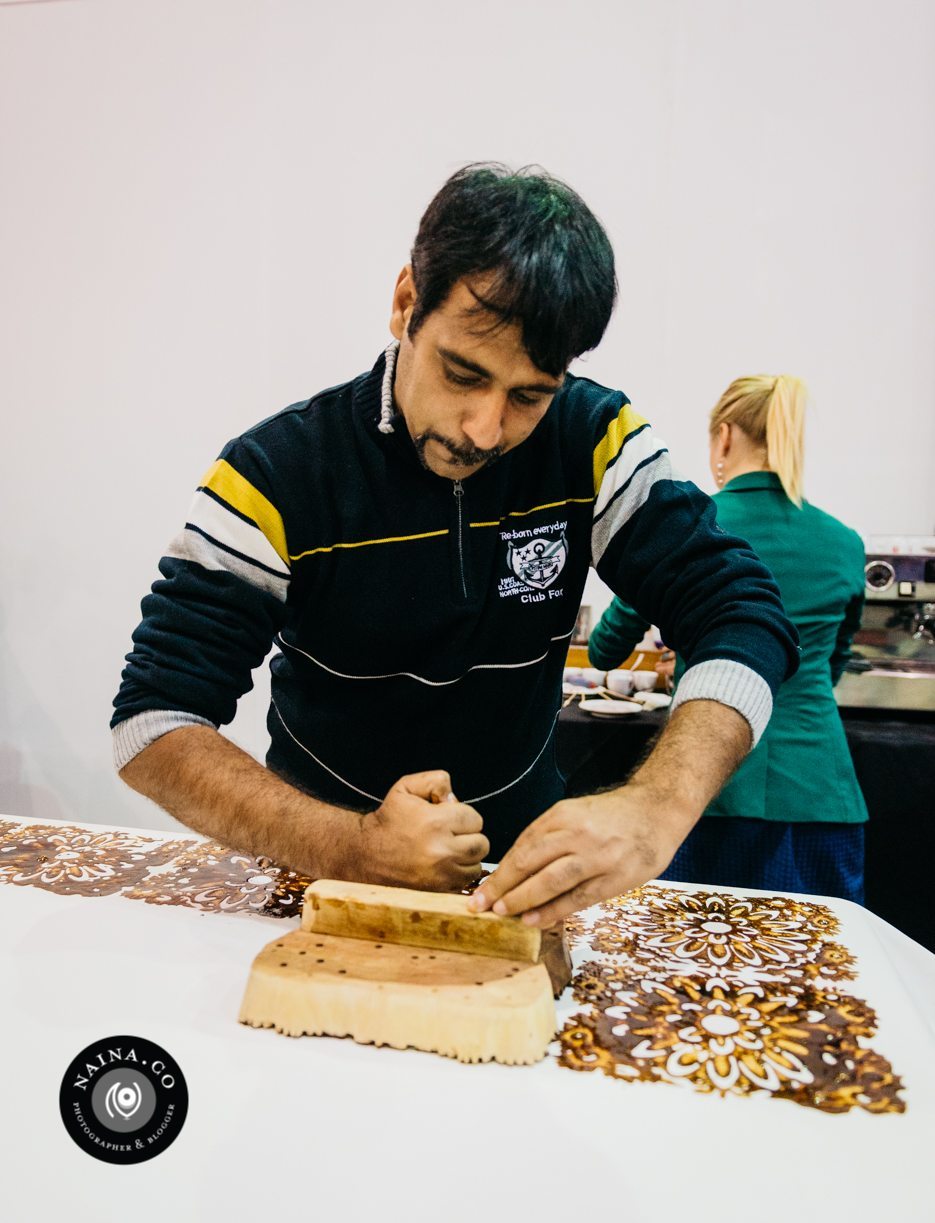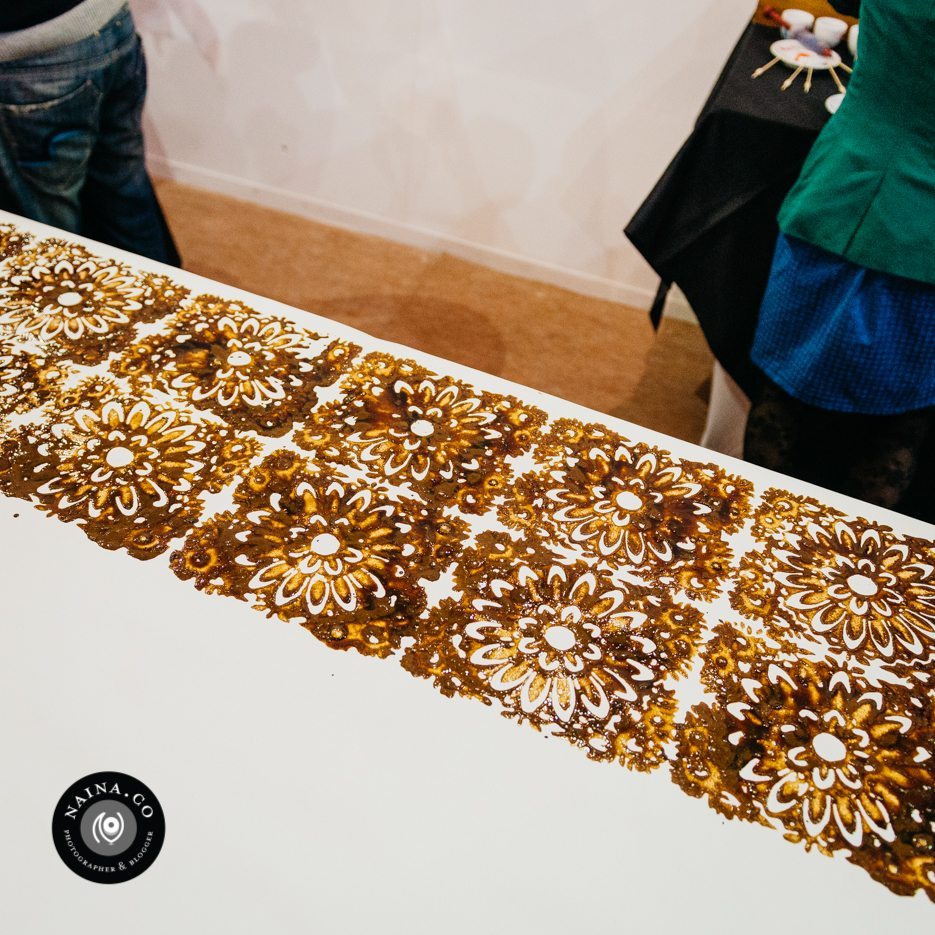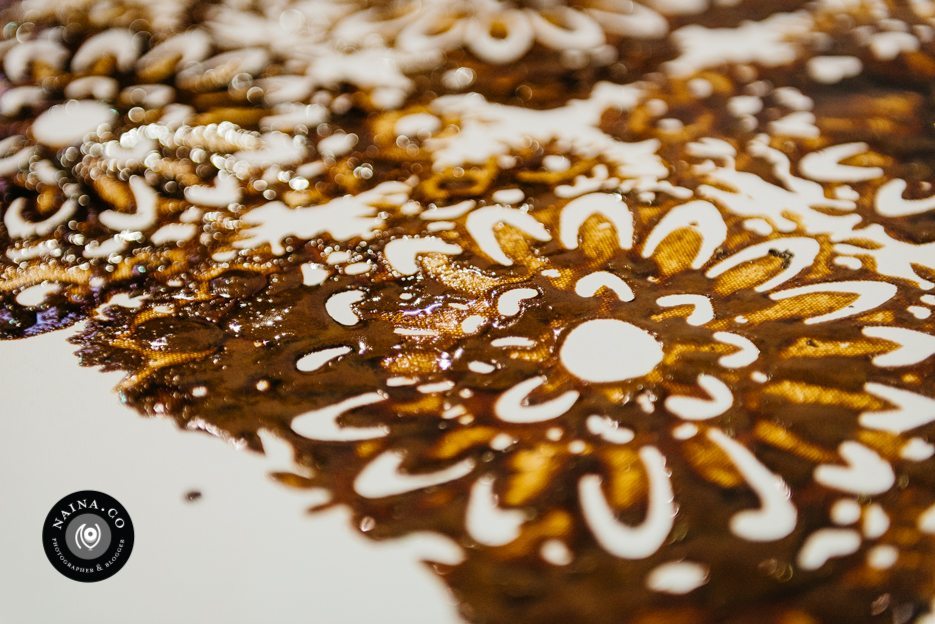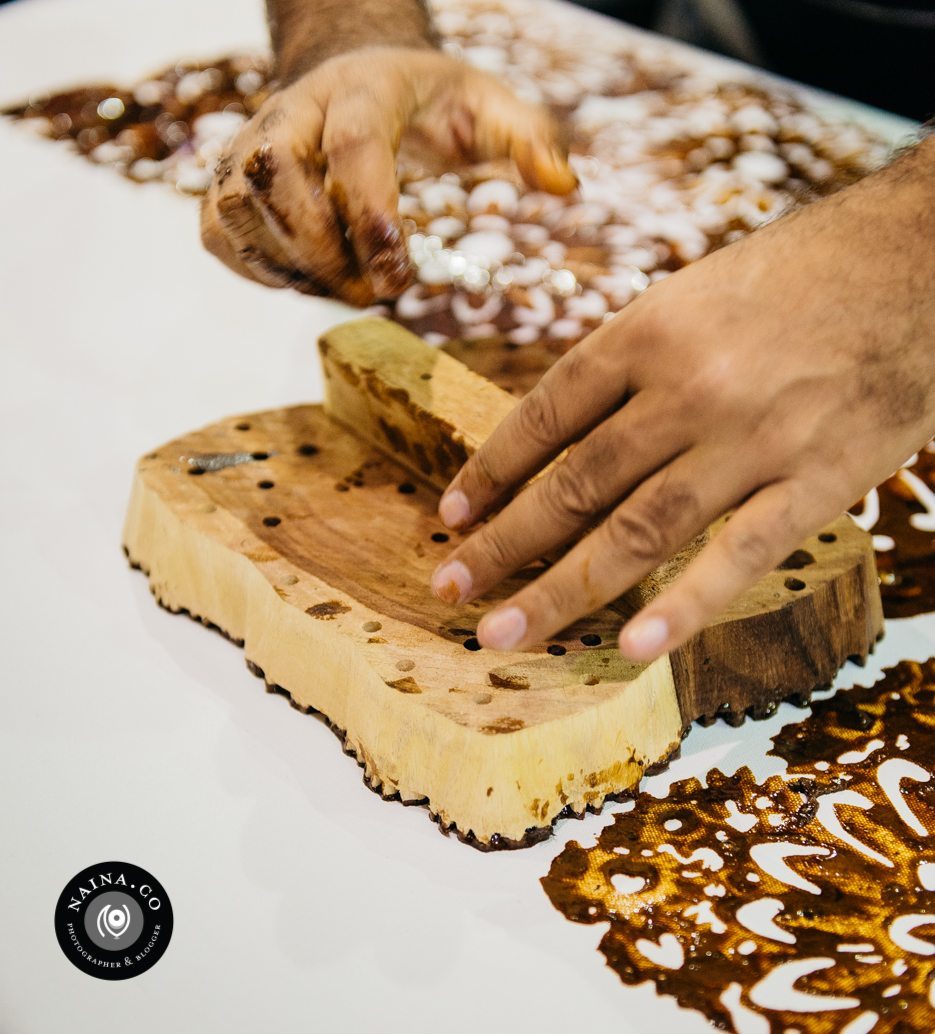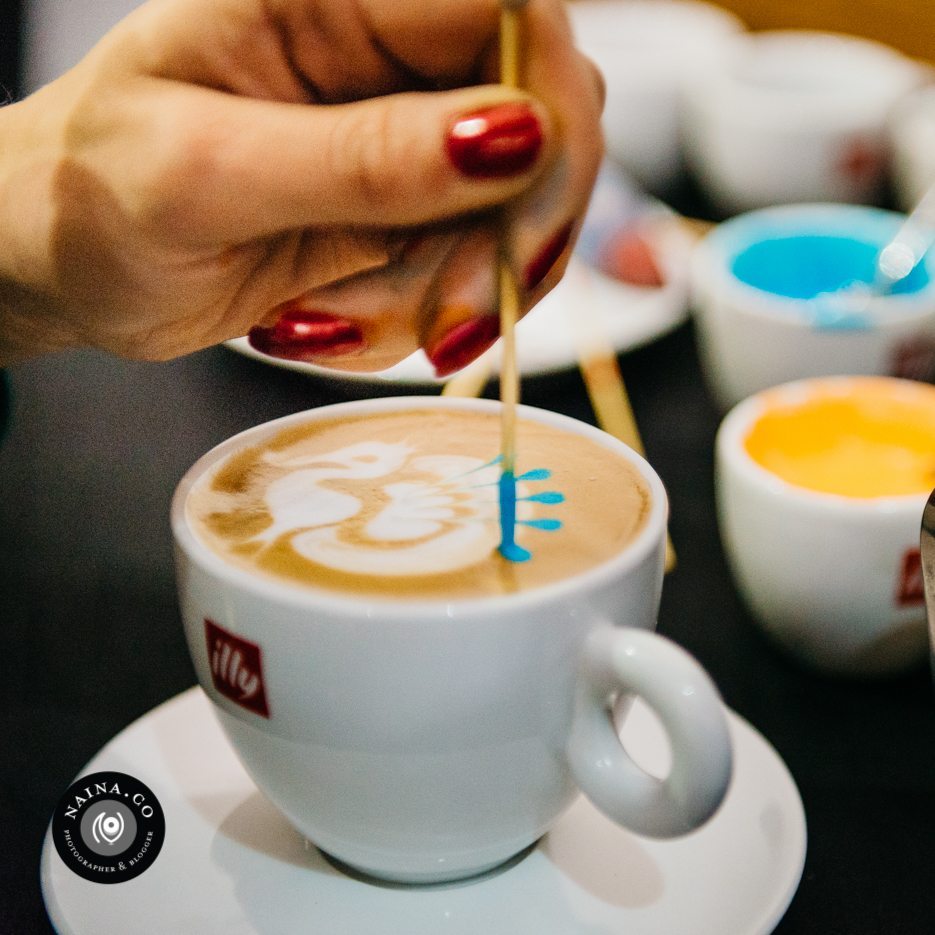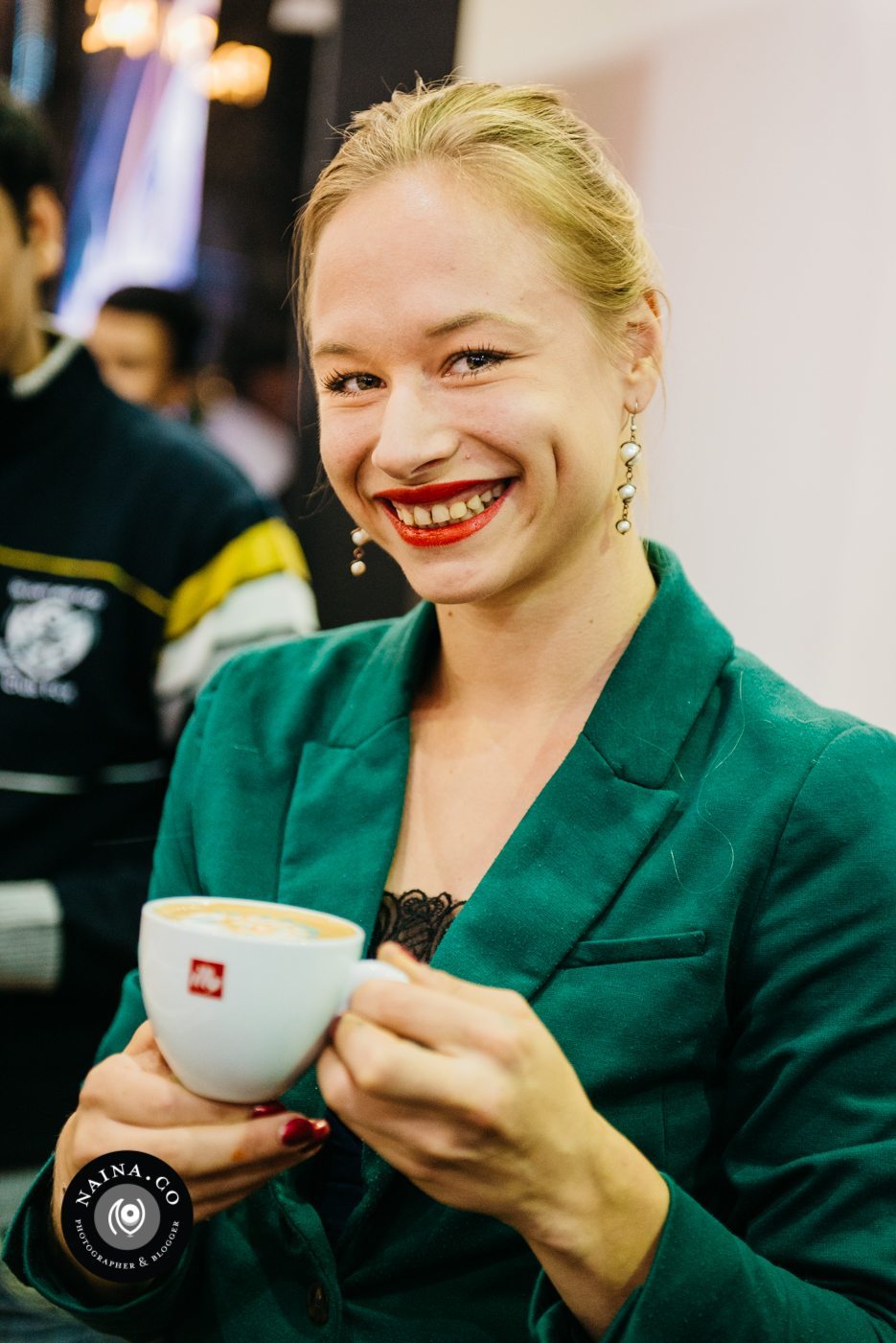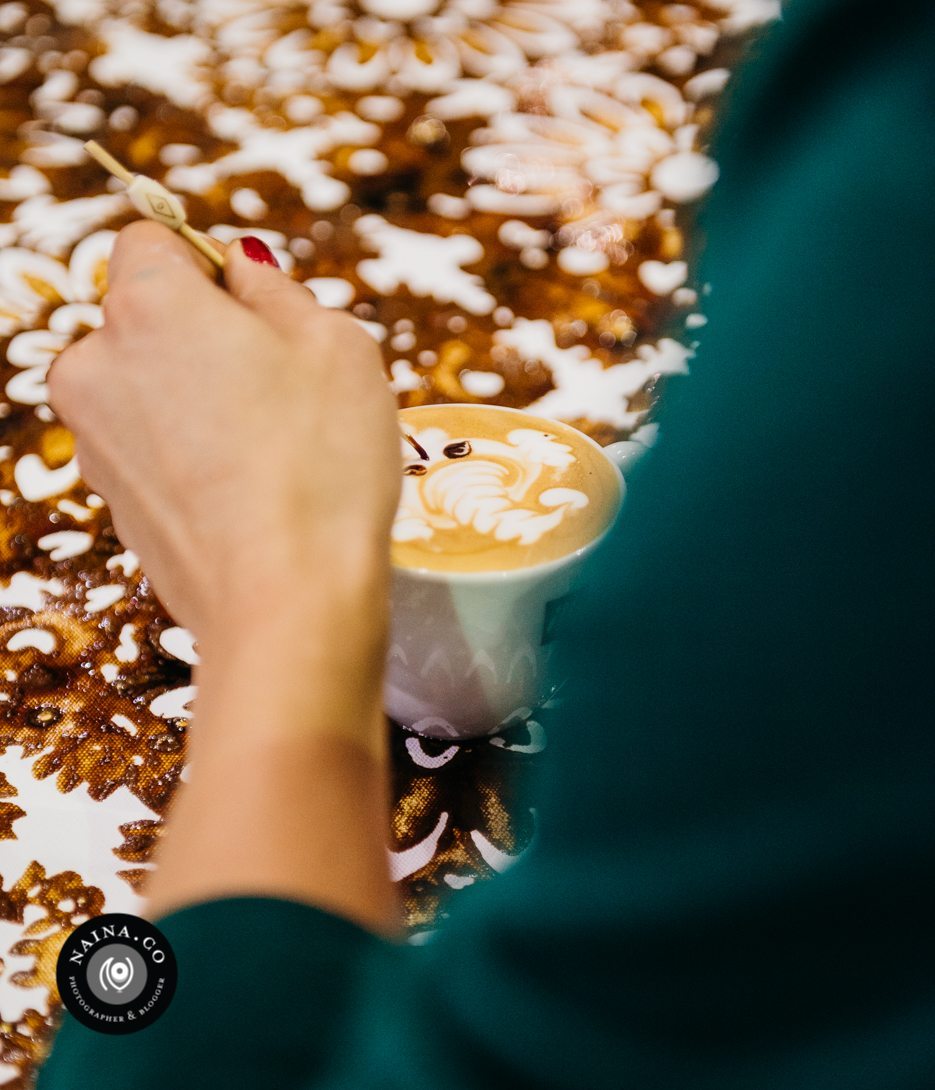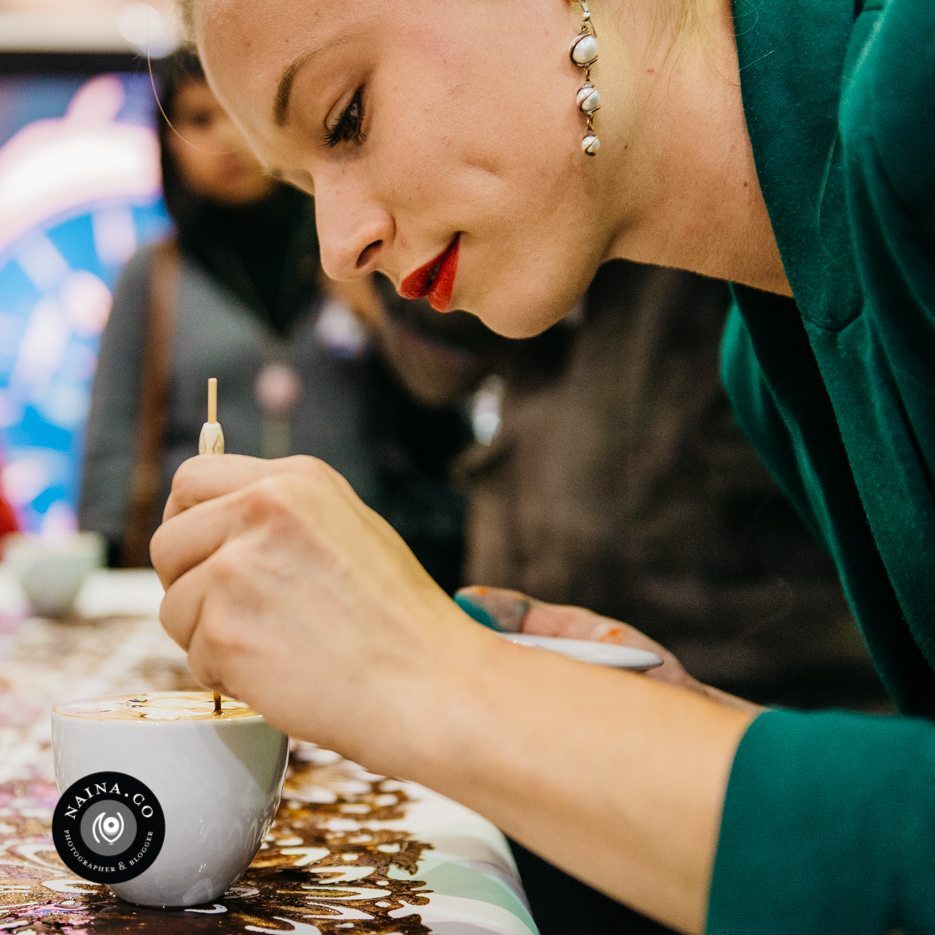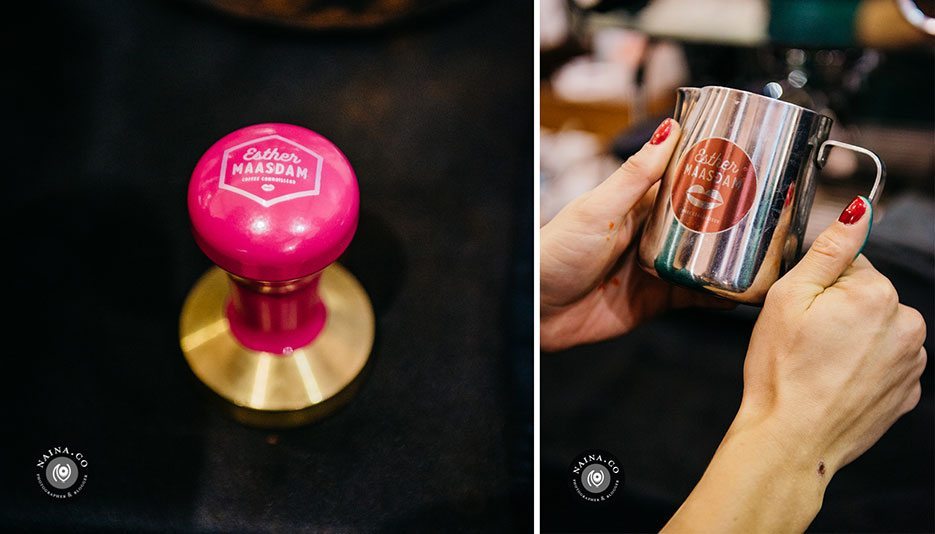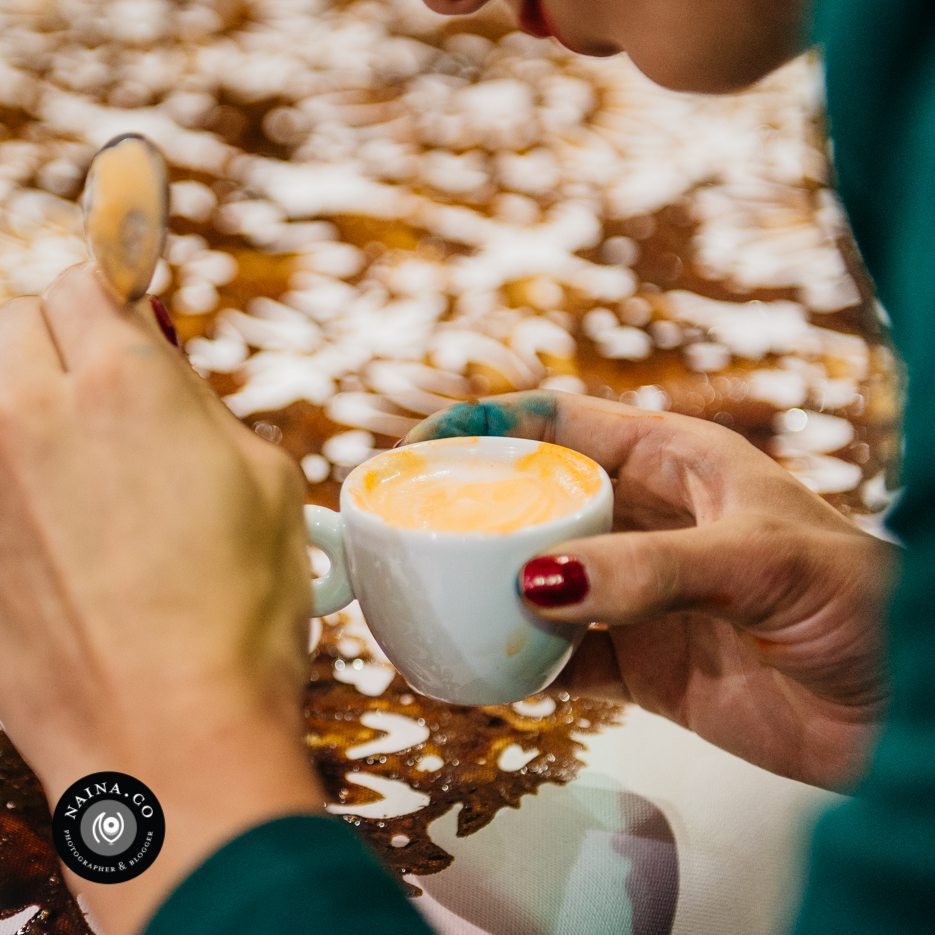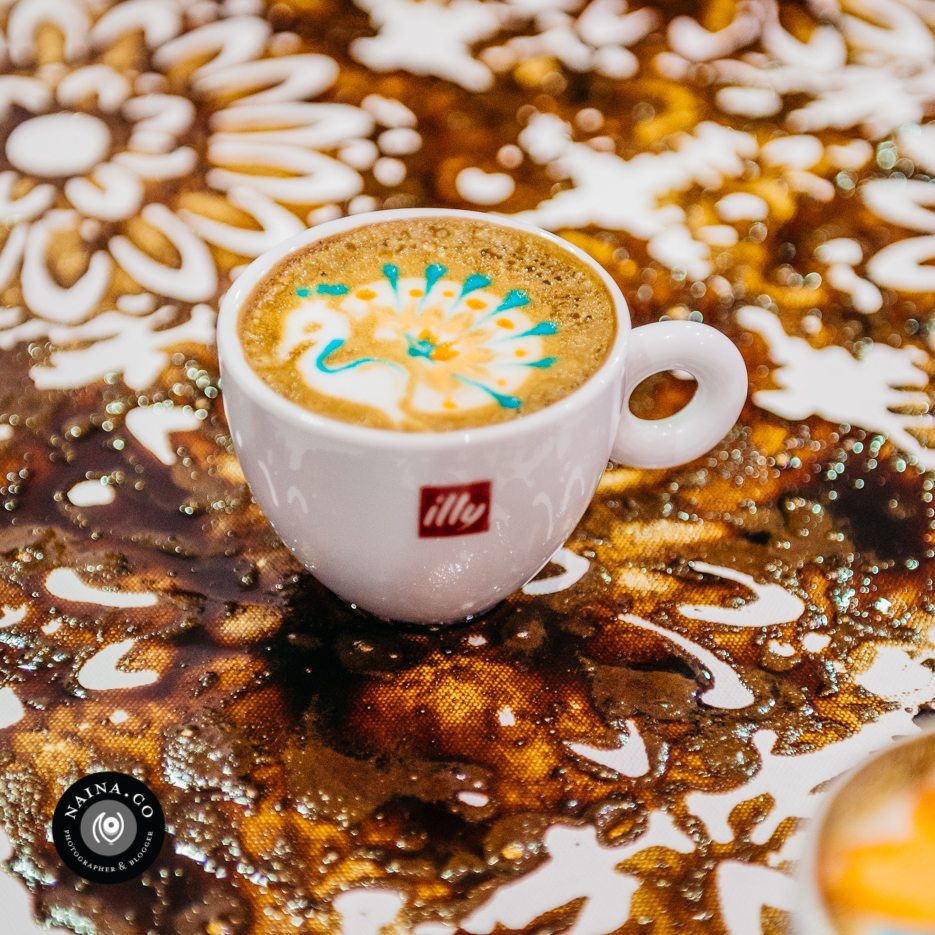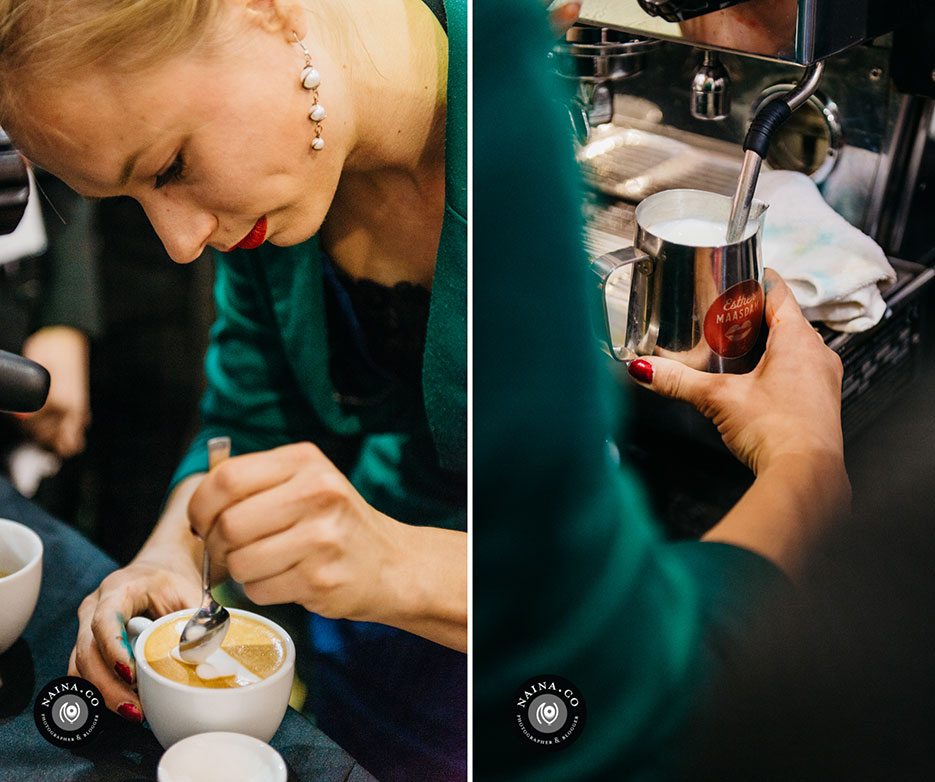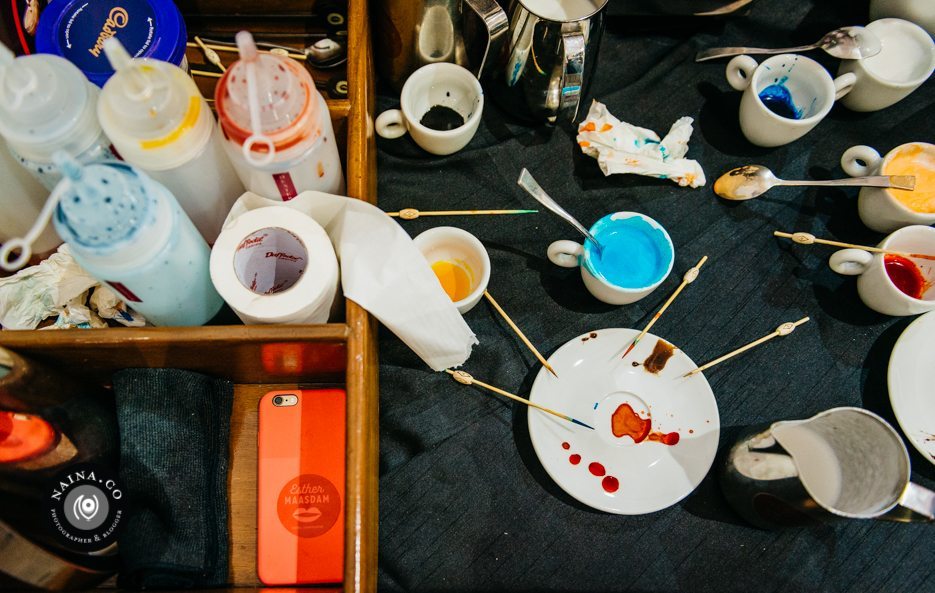 This photograph above is my favourite. There's a lovelier version of it on Esther's website.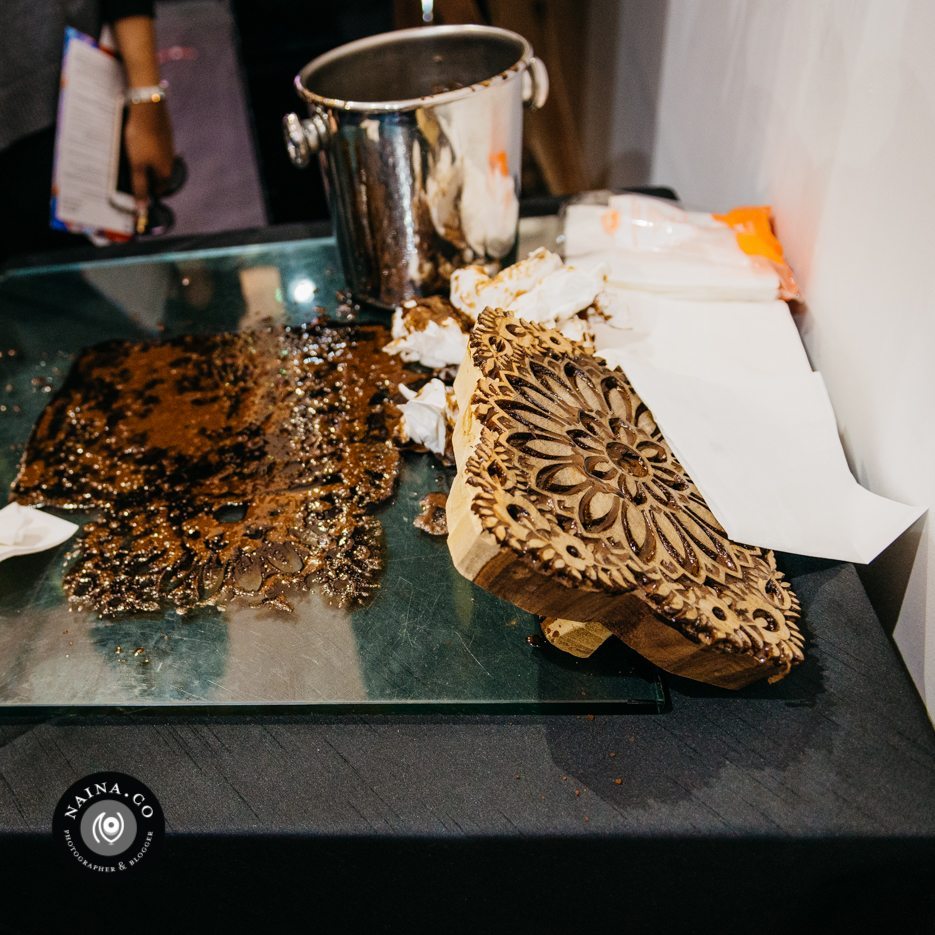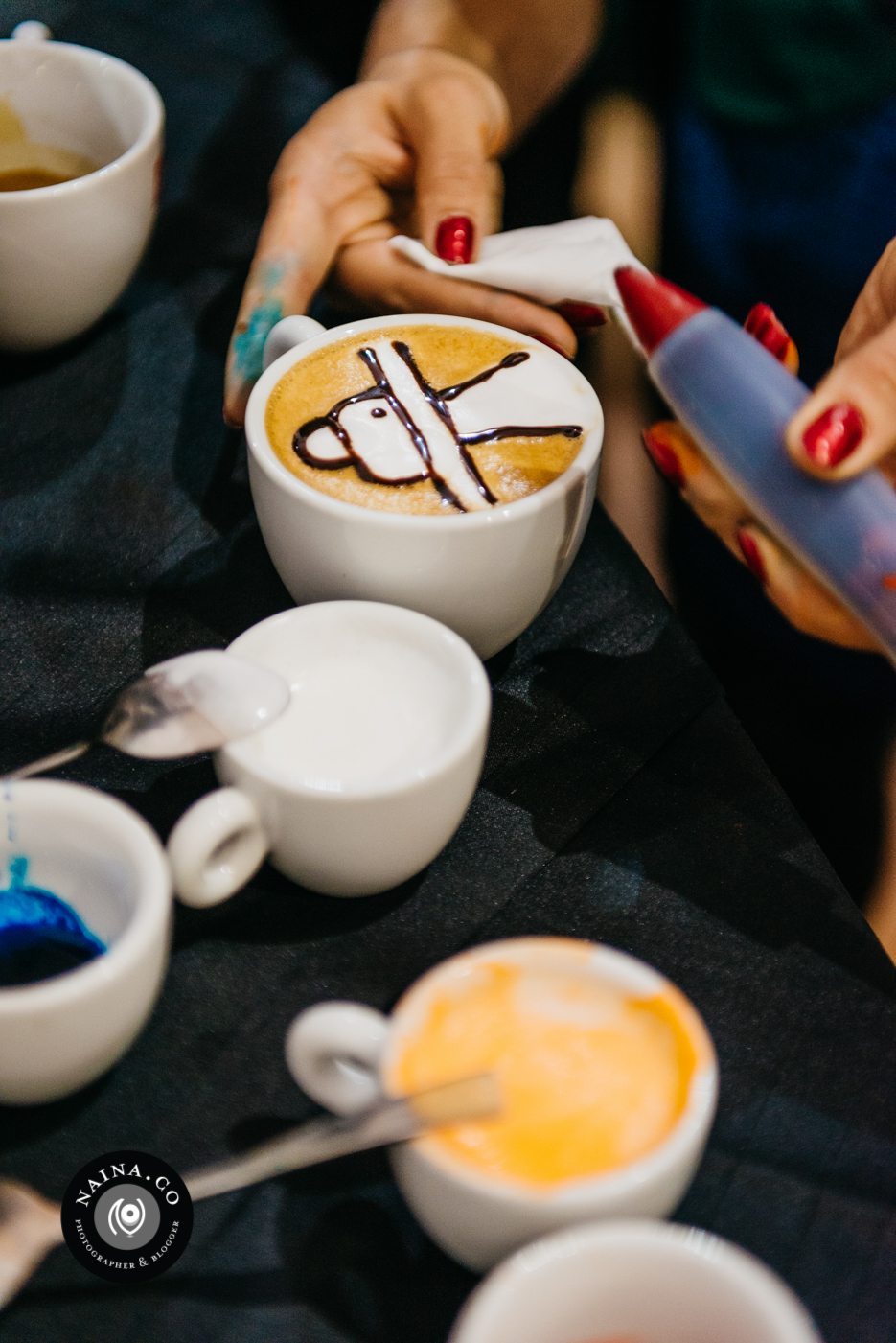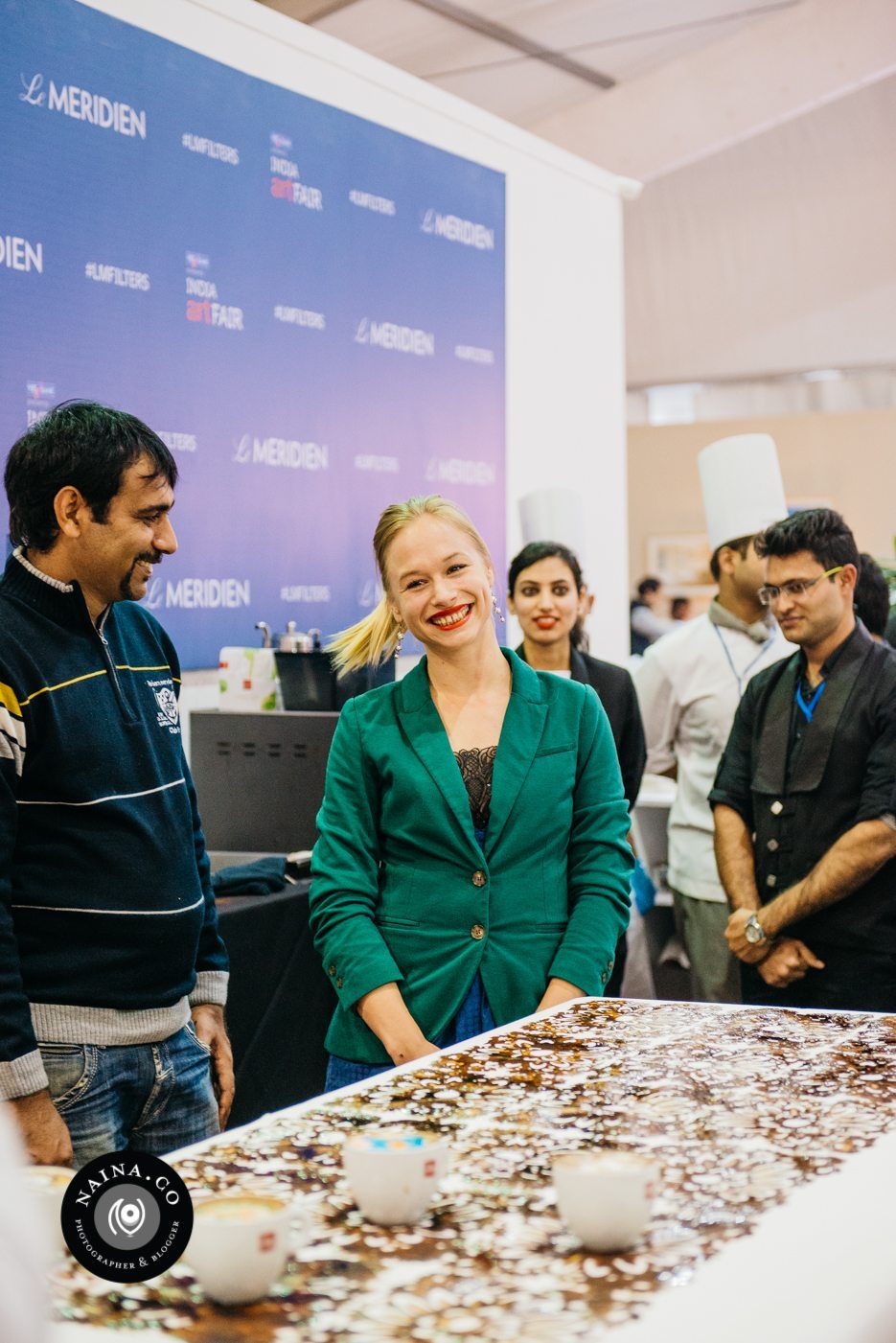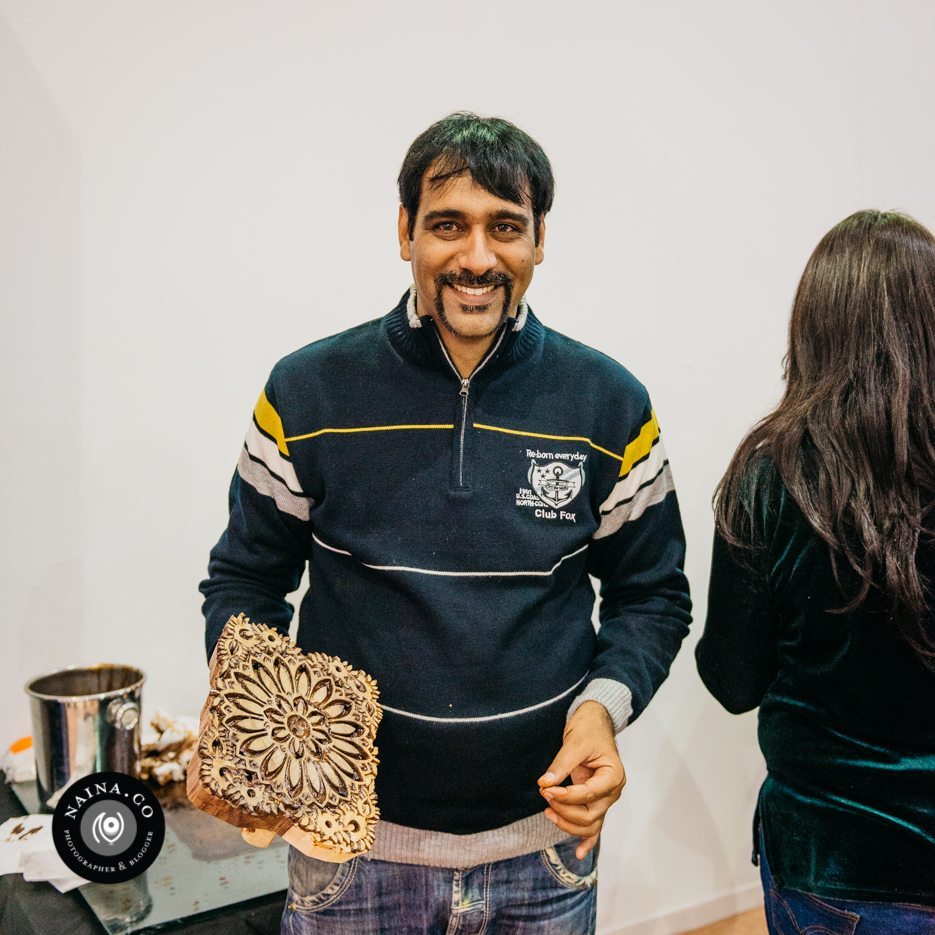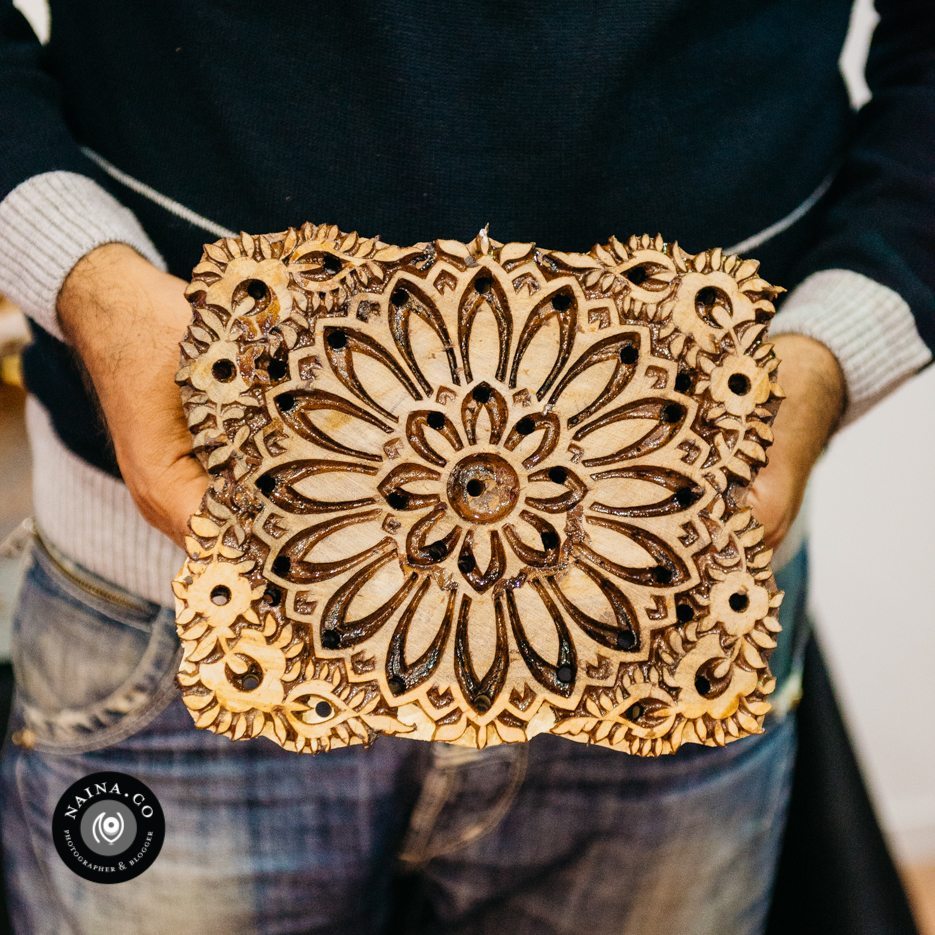 It was a delightful evening. Rocking performance with a lot of hard work by both Sohan and Esther. And pretty rad of Le Meridien to arrange such fun stuff! ( Even more rad that I get to photograph such beautiful people and art. ) Inspiring. Always gets my enthusiasm engine gunning for more.