While photographing the #EyesForLuxury St. Regis Polo assignment at Jaipur recently.
My client had given me a well-defined brief much before the date of the out-of-city assignment and I had ample time to plan not only my equipment and workflow but also my wardrobe. This is rare – probably the first instance where I have had time or mental bandwidth to plan my wardrobe when on a photography assignment. ( You see the advantages of working with a fantastic client? Not only do you end up producing great work, you also look great while doing it. )
I wore this to the first formal dinner, aka the Midnight Supper. Jaipur was not as cold as Delhi but it was still winter season. Cocktails were outdoors and dinner was under a covered structure within the City Palace walls but there were many open gates and doors. The wind was mild but it made its presence felt.
I wanted the option of staying covered up if my running around to capture photographs did not warm me up suitably. I also wanted to be properly dressed for a black-tie event. The client had not asked me to do this but it would have been ghastly to turn up in jeans and sneakers. After all, I am not just a photographer but also a brand advocate.
While red isn't considered a "proper"colour for such an event, women have much more leeway in getting away with such choices.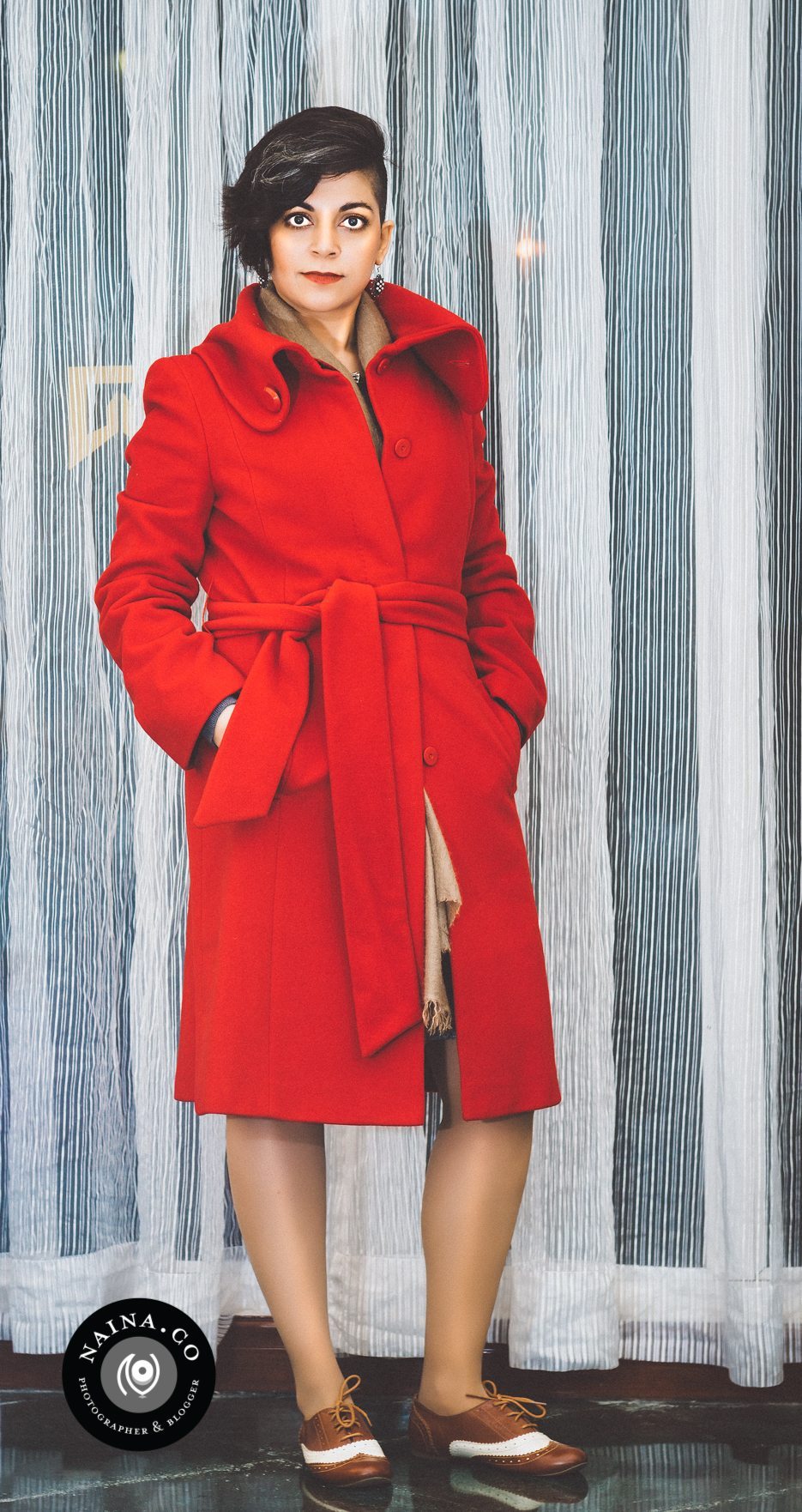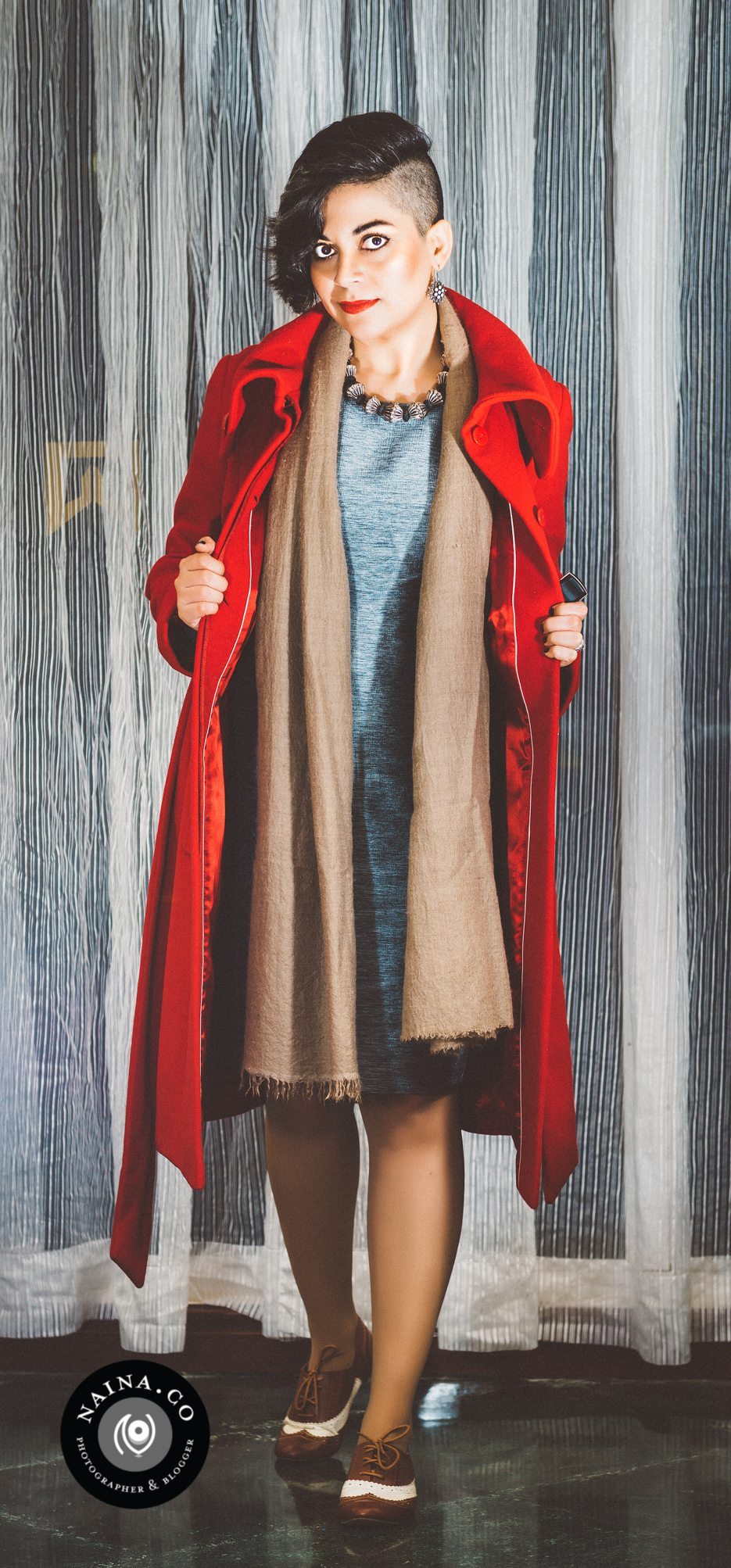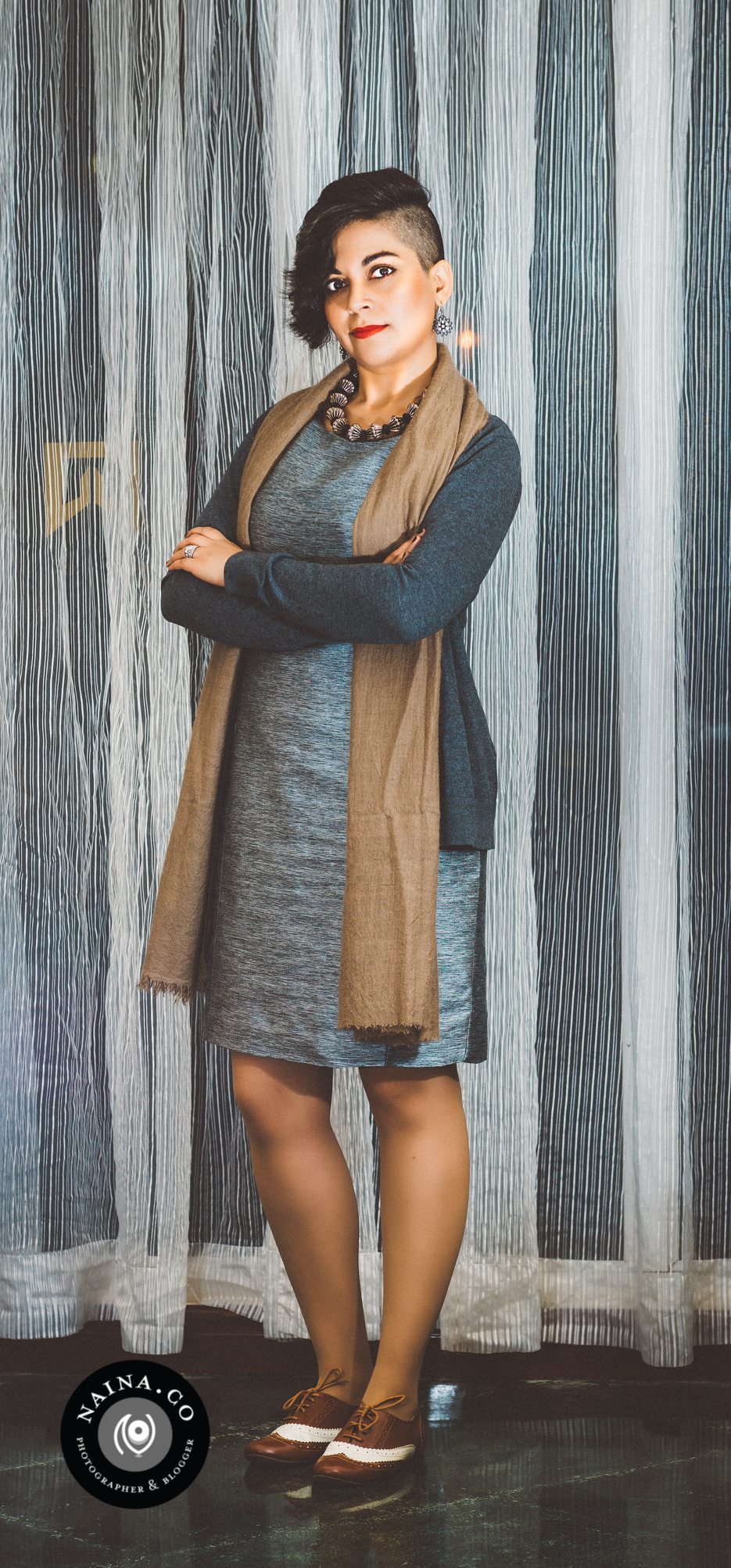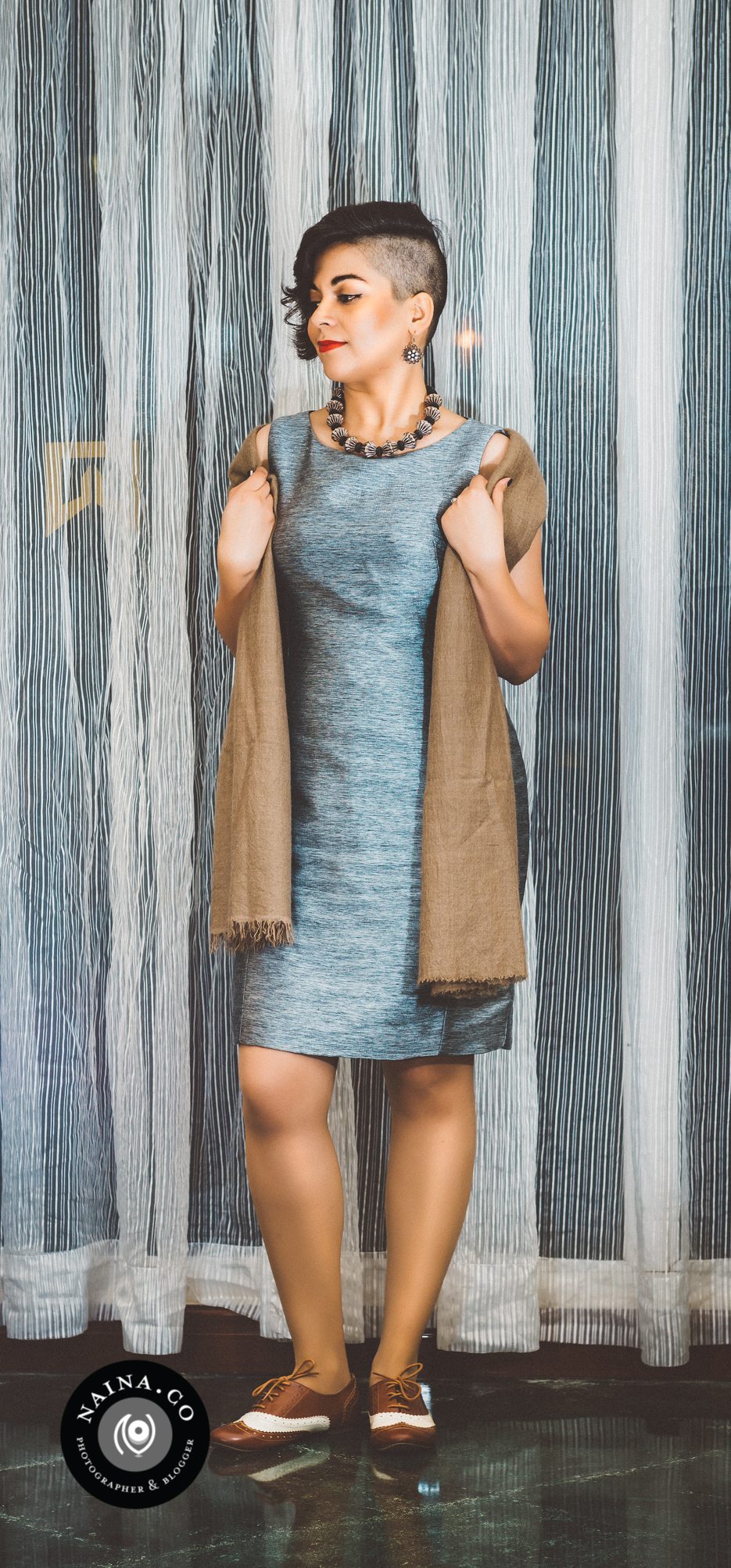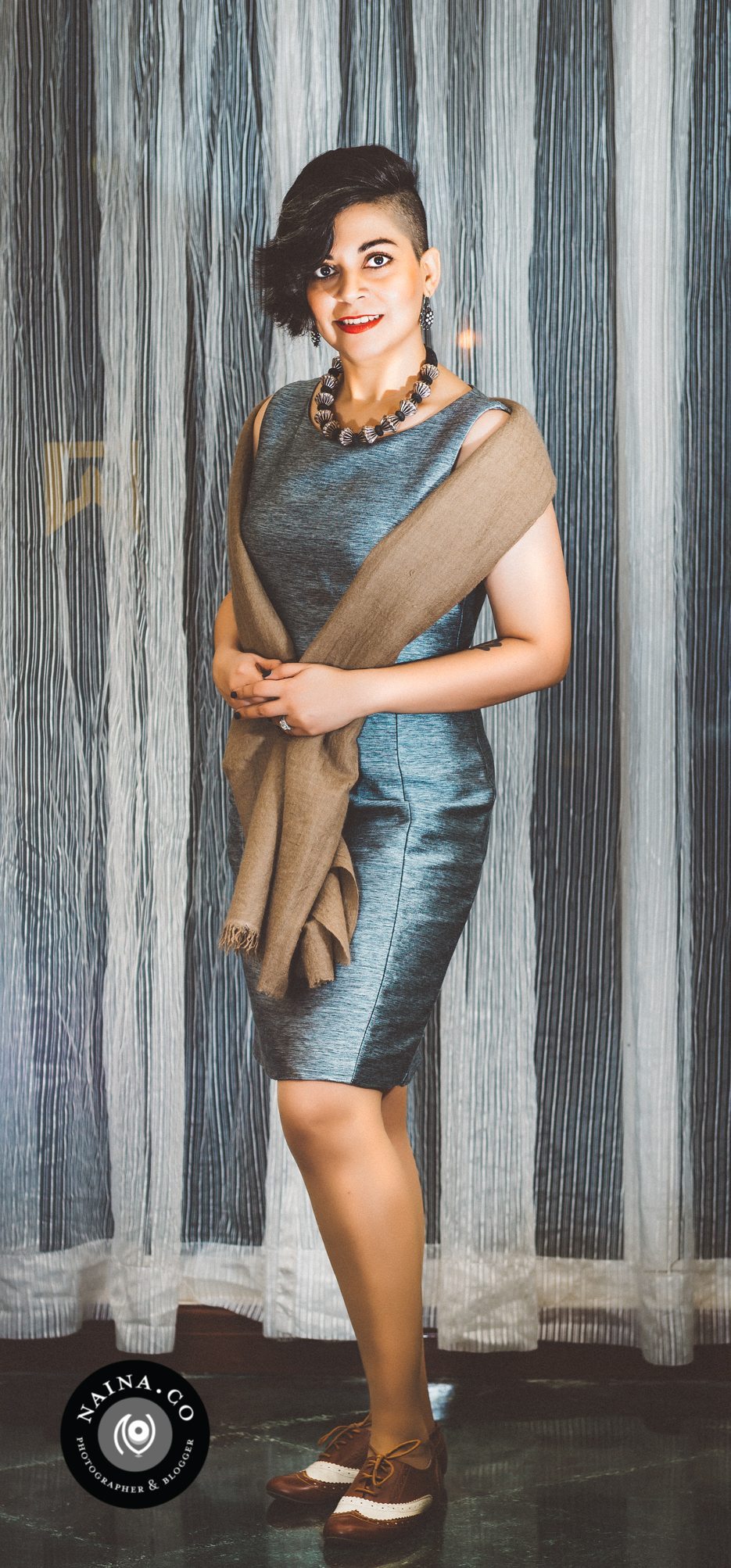 It is wonderful to be able to not only produce photographs in line with a client's brand's positioning but to also be able to look the part. Only because the client gave me a great brief and enough time to prepare. I am grateful.
I photographed myself after getting back to my hotel room at the ITC Rajputana. You can spot the logo behind the curtains on the left in the images.
Credits
Shoes : leather brogues by ALDO
Stockings : from ASOS
Dress : wool and silk from Hobbs, London
Necklace : silver and black thread from Amrapali
Ear rings : LAI by Puja Kamath
Stole : wool from Kashmir
Sweater : grey acrylic from a flea shop
Red coat from Coast, London
Photographer : Me
Location : ITC Rajputana, Jaipur