One of my most interesting photography & social media client assignments is drawing to a close with this blog post. I've been enjoying myself. Photographing things that PayTM allowed me to select from their marketplace ( all products were returned after they were photographed ). I then shared my picks on the Naina For PayTM Pinterest Board and we also engaged our combined audiences in a contest, which was super fun. The response was incredibly fantastic and we are now closing our collaboration with another contest here! Yay!
All through college, I wore my Dad's denims and borrowed shirts from my older boy cousins and dragged out my tomboyish choices as much as I could. Baggy camouflage trousers, DMS boots, an HTM / Casio watch with a steel bracelet and anything else that was meant for "boys". I also got myself a crew-cut hairstyle whenever I could. From the "fauji" barber nonetheless.
Here are some photographs of me when I was a kid, from school and college. And then I've followed up with a set of self portraits I photographed from menswear products from the PayTM marketplace!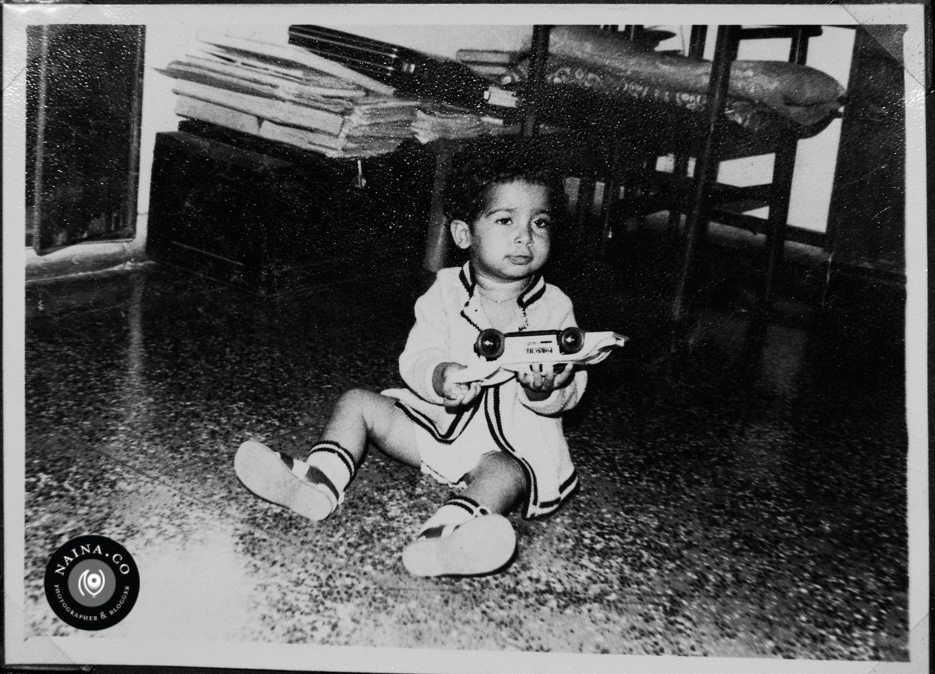 Yup. That's me above. I loved that car! Matching socks and jacket, thanks to Mom's ace knitting skills.
And below, that's me too. I had that plastic gun for a LONG time. And Dad's hat. Such a poser!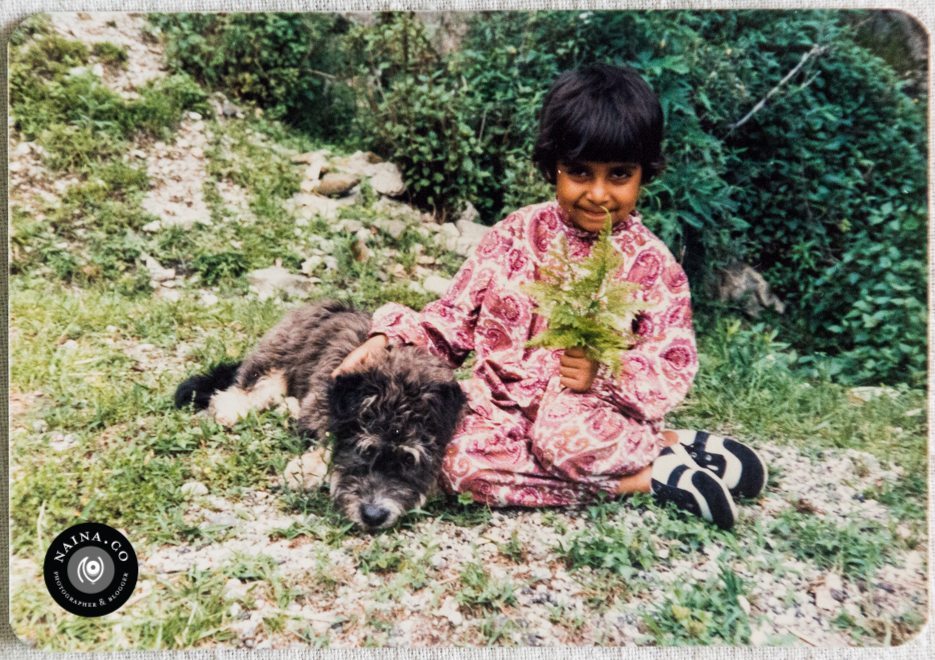 Above, with my most favourite animal ever. And the PJ set I'm wearing has paisleys on it but who says boys can't wear paiselys? And those shoes look awesome – if only I could recall more details.
The teenage years below. Dad's aviator sunglasses, his sweater and a boys-shirt. The jacket was a hand-me-down from a cousin. Jeans were purchased from the boys section of a store and those boots too!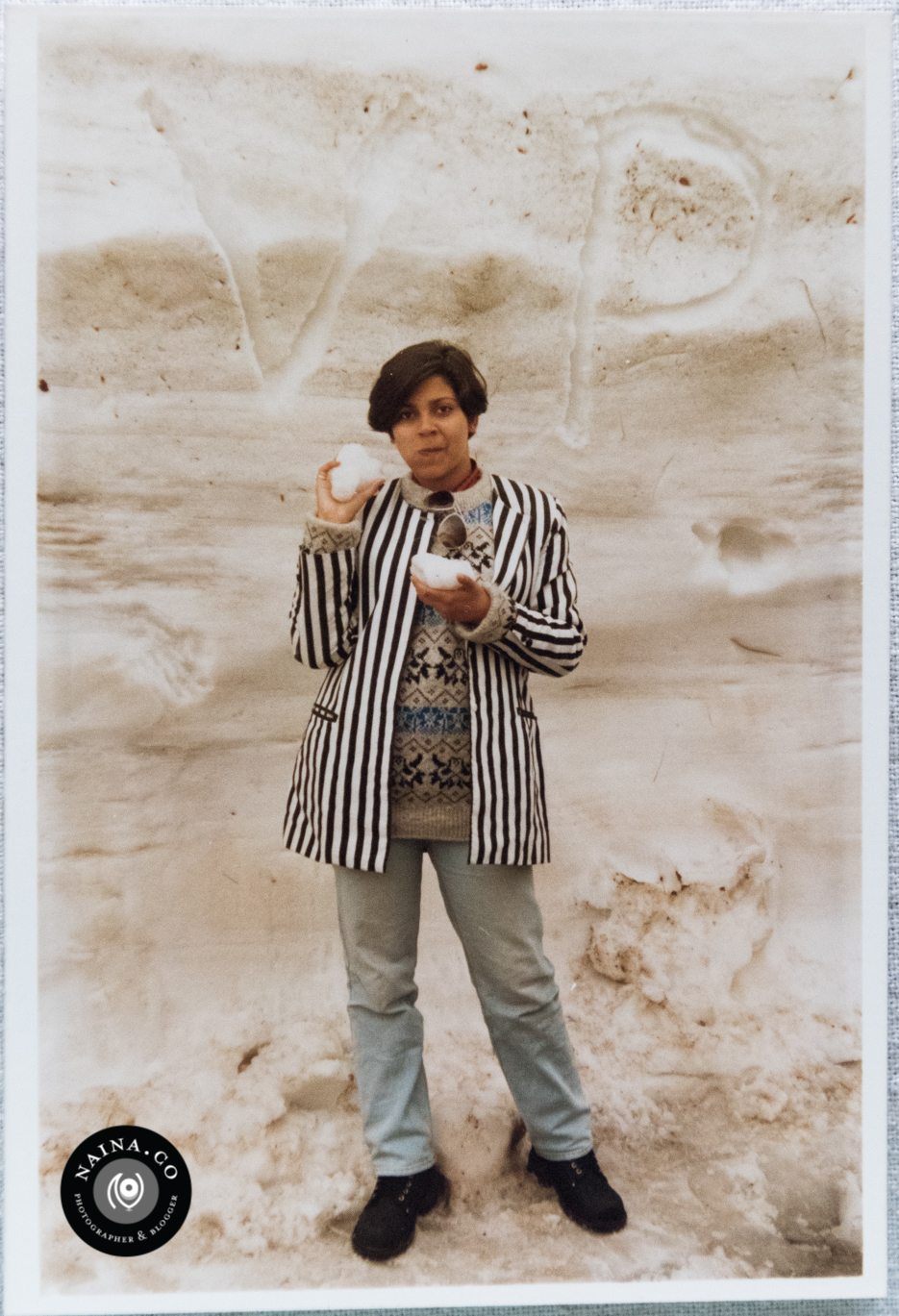 I'm wearing the same shirt from above ( it's hidden under the sweater ), below. Same boots and denims too! ( The kid behind me is my sister Akanksha Redhu! )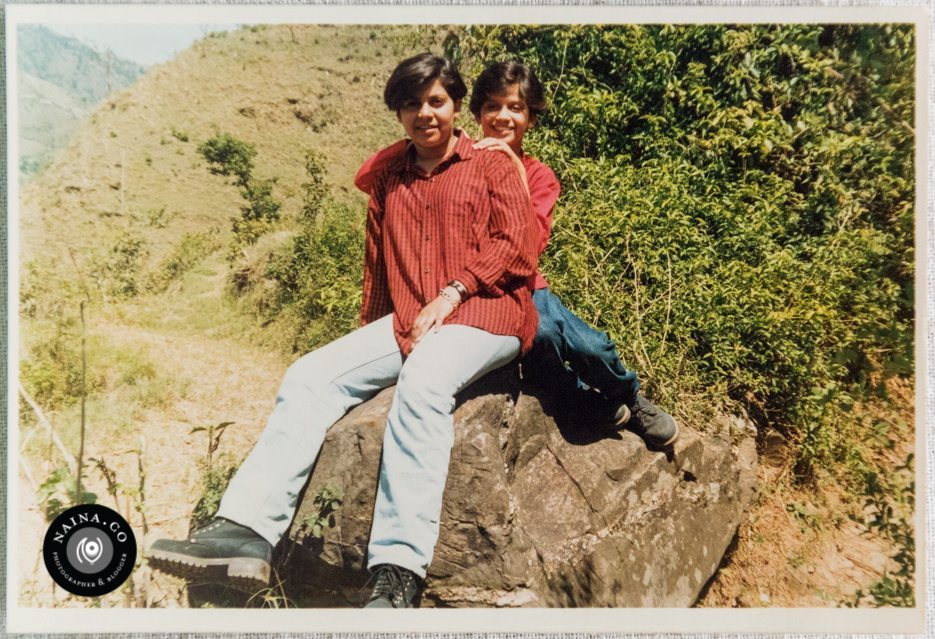 A bit from the college days now. Lots and lots of camouflage! Rolled up t-shirt sleeves no less! Trousers AND t-shirt!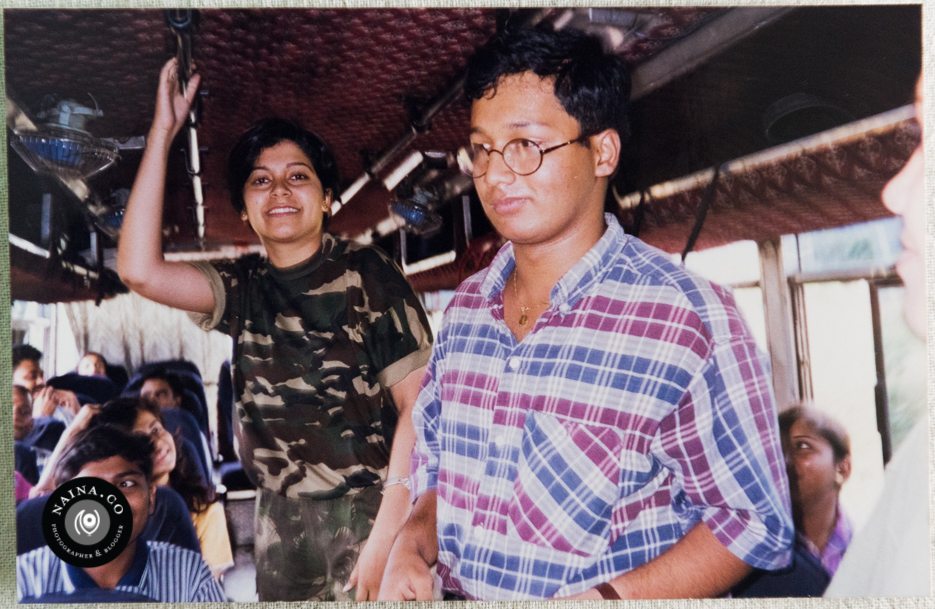 And more below. Look at the sunglasses balanced behind my neck! I did that for the most part throughout college. T-shirt and jeans and open floaters – sometimes with socks, sometimes without.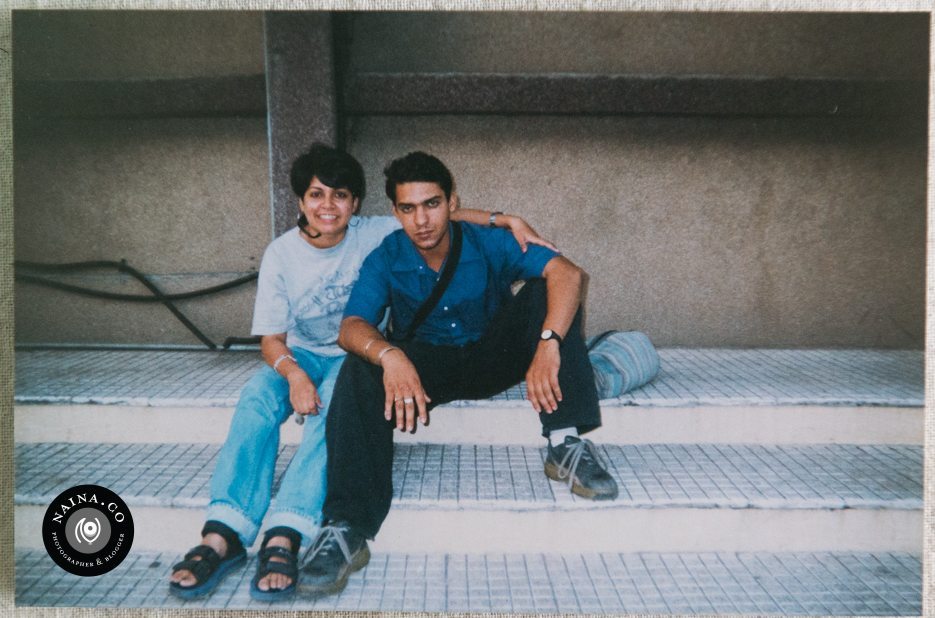 And now for some photos of me in menswear photographed last week! Everything is from the Men's Fashion section on the PayTM marketplace.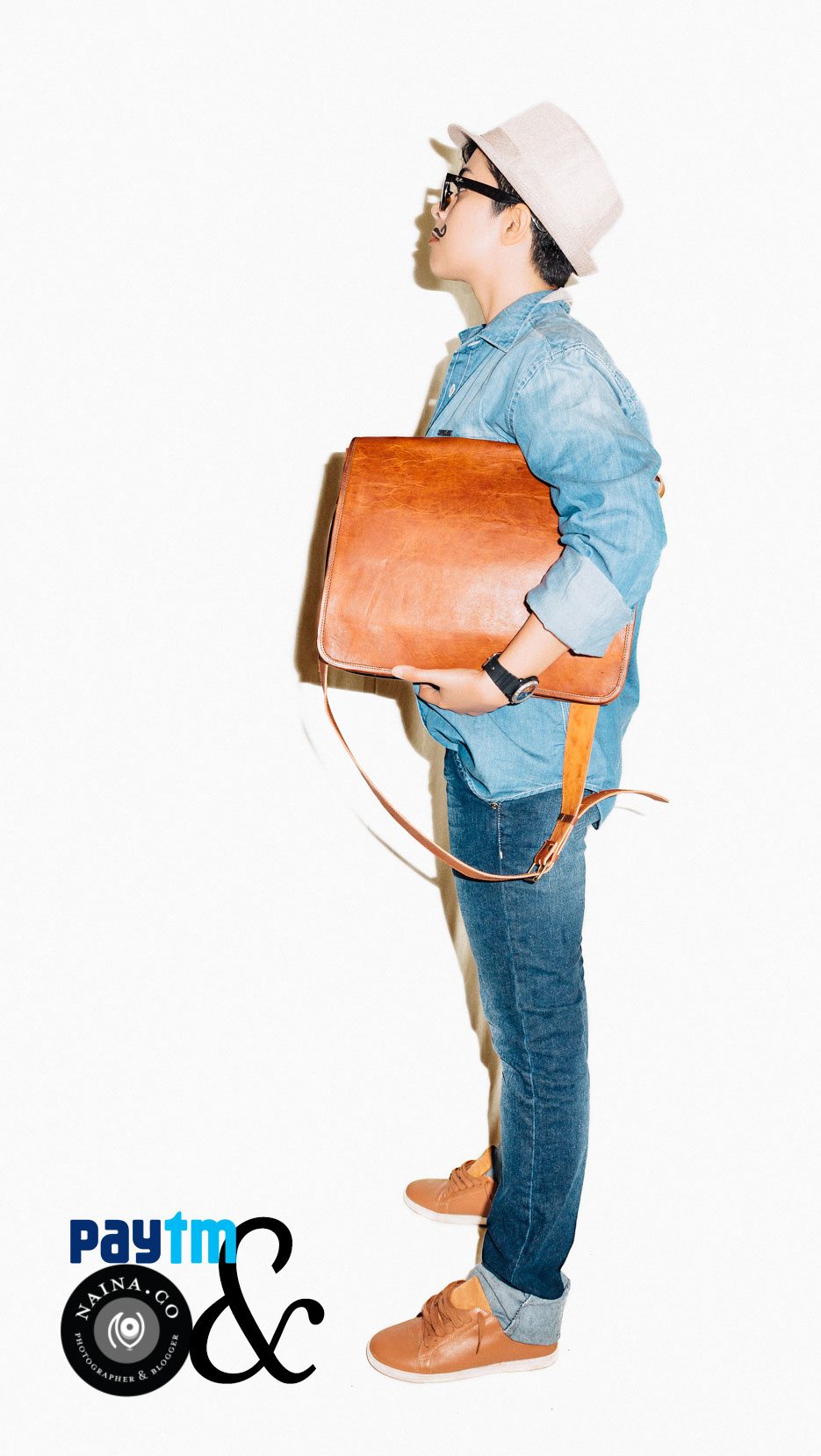 The hat, sunglasses, watch, t-shirt, denim shirt, jeans, socks, shoes, bag/satchel and wallet.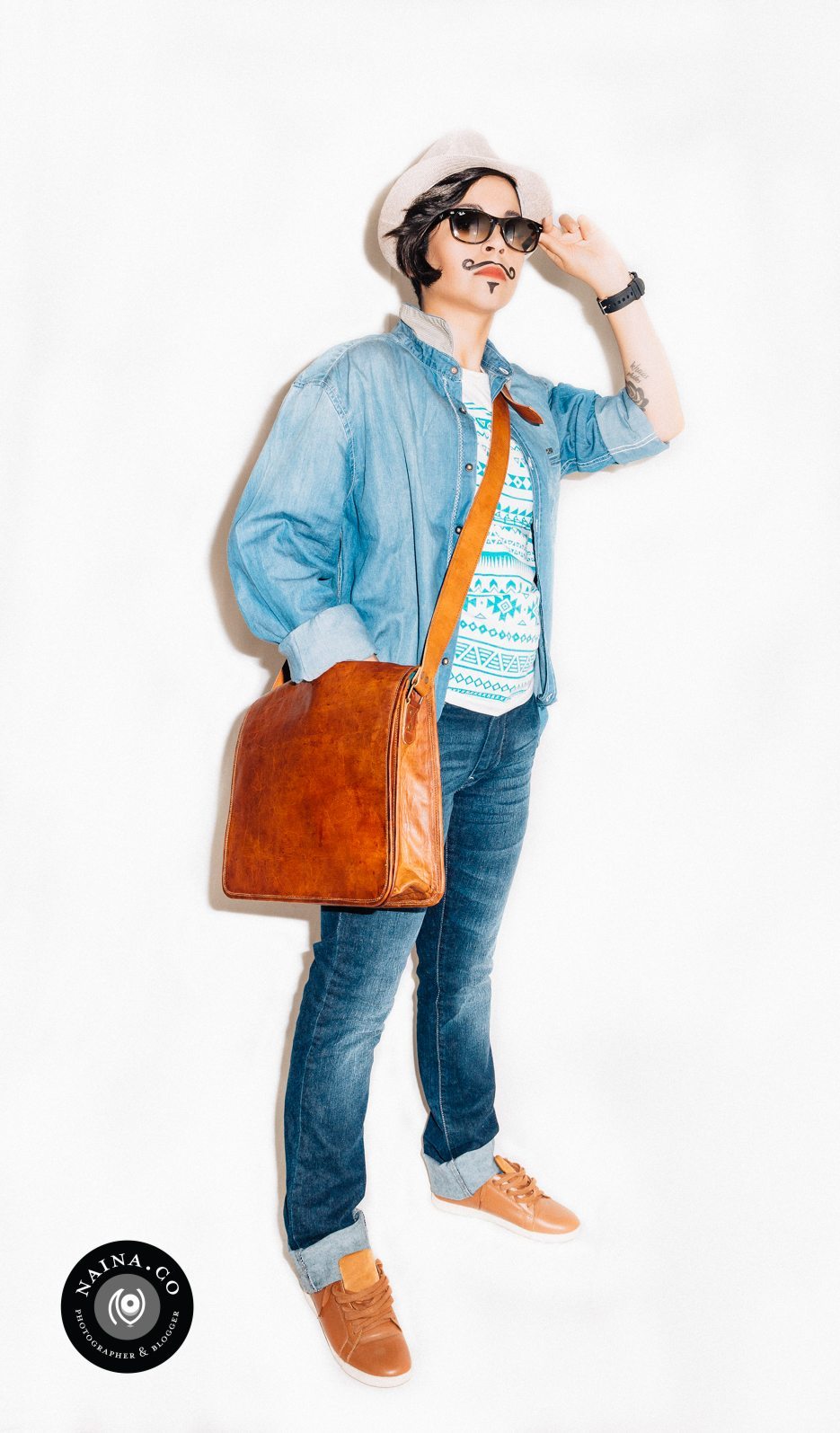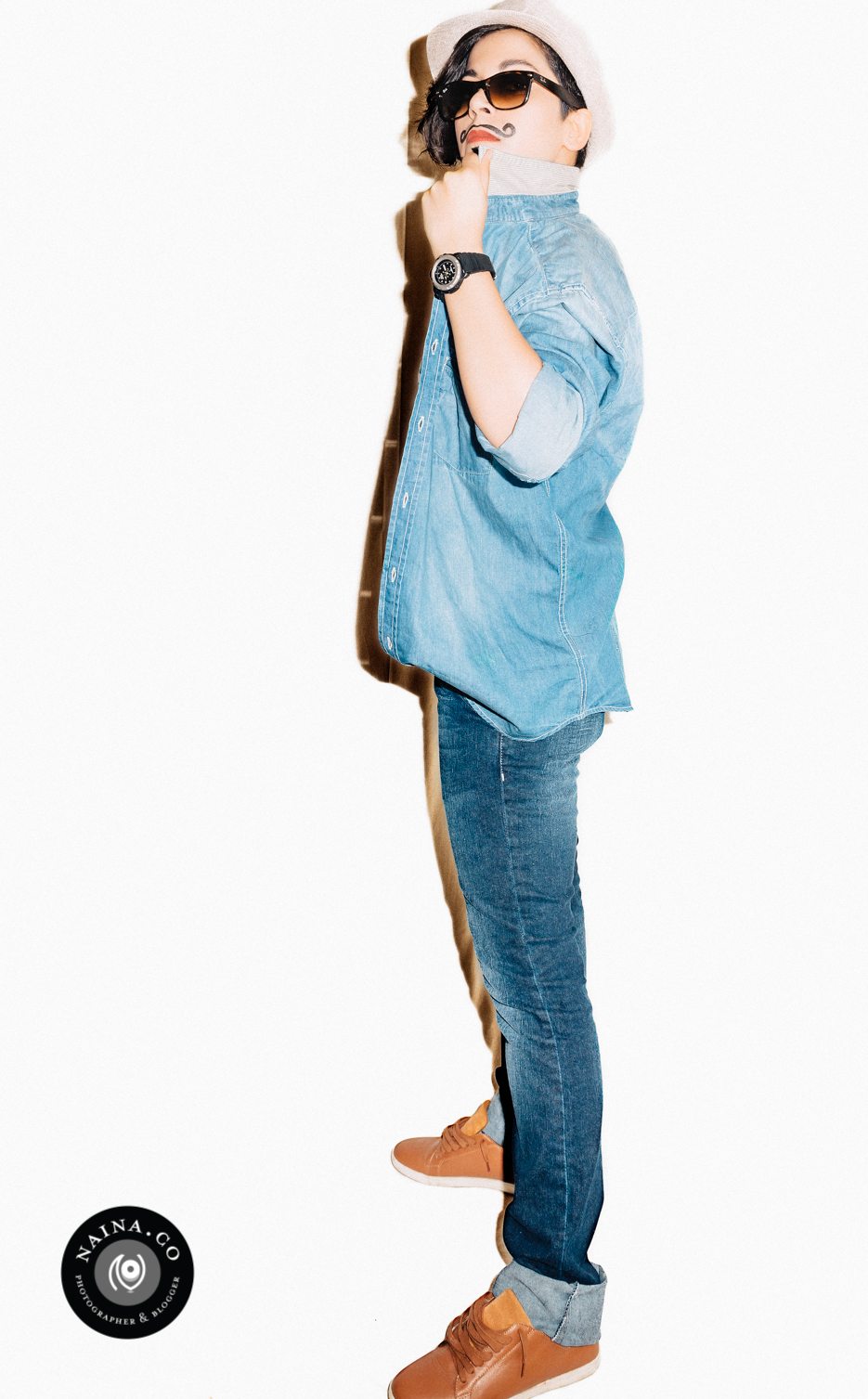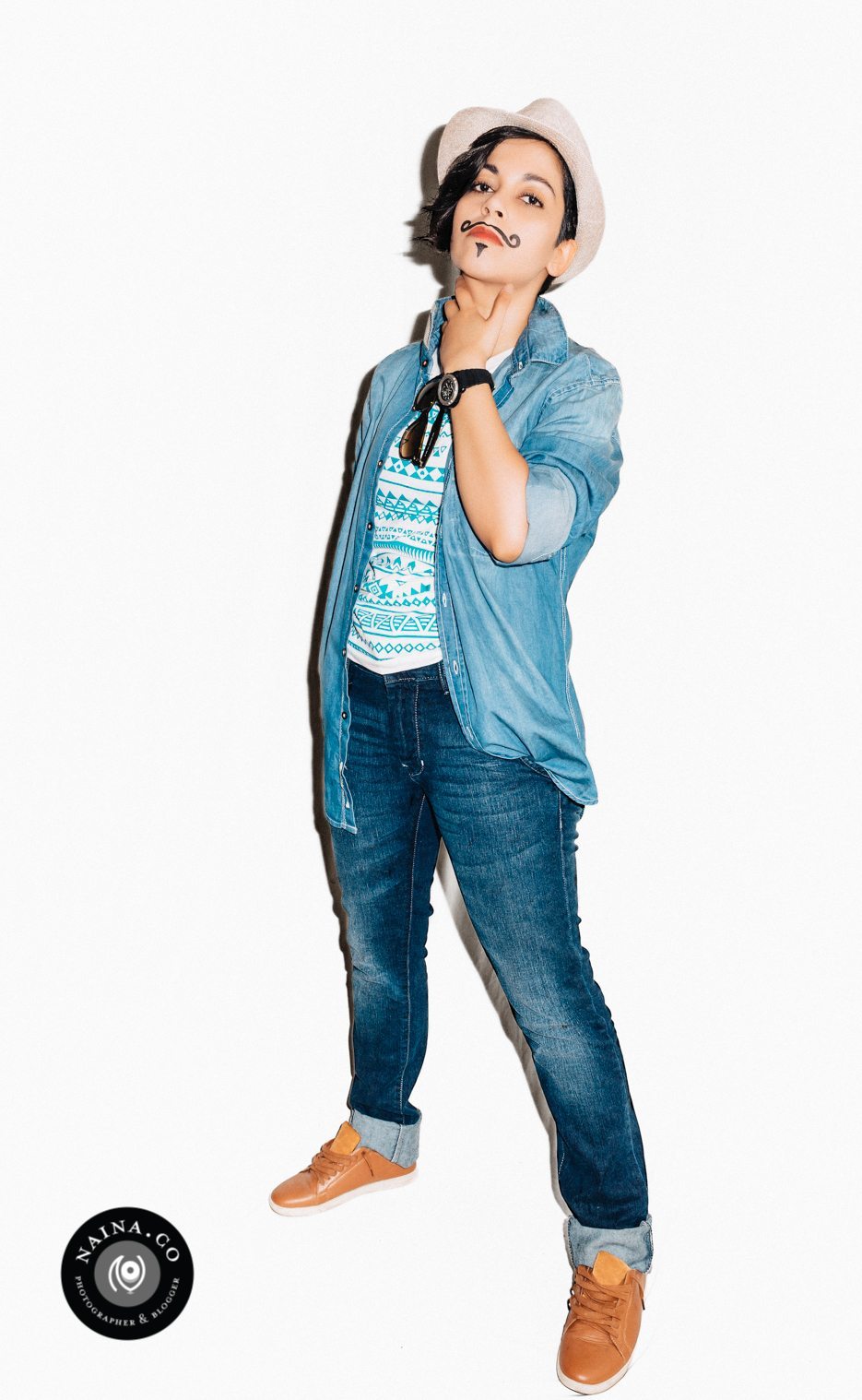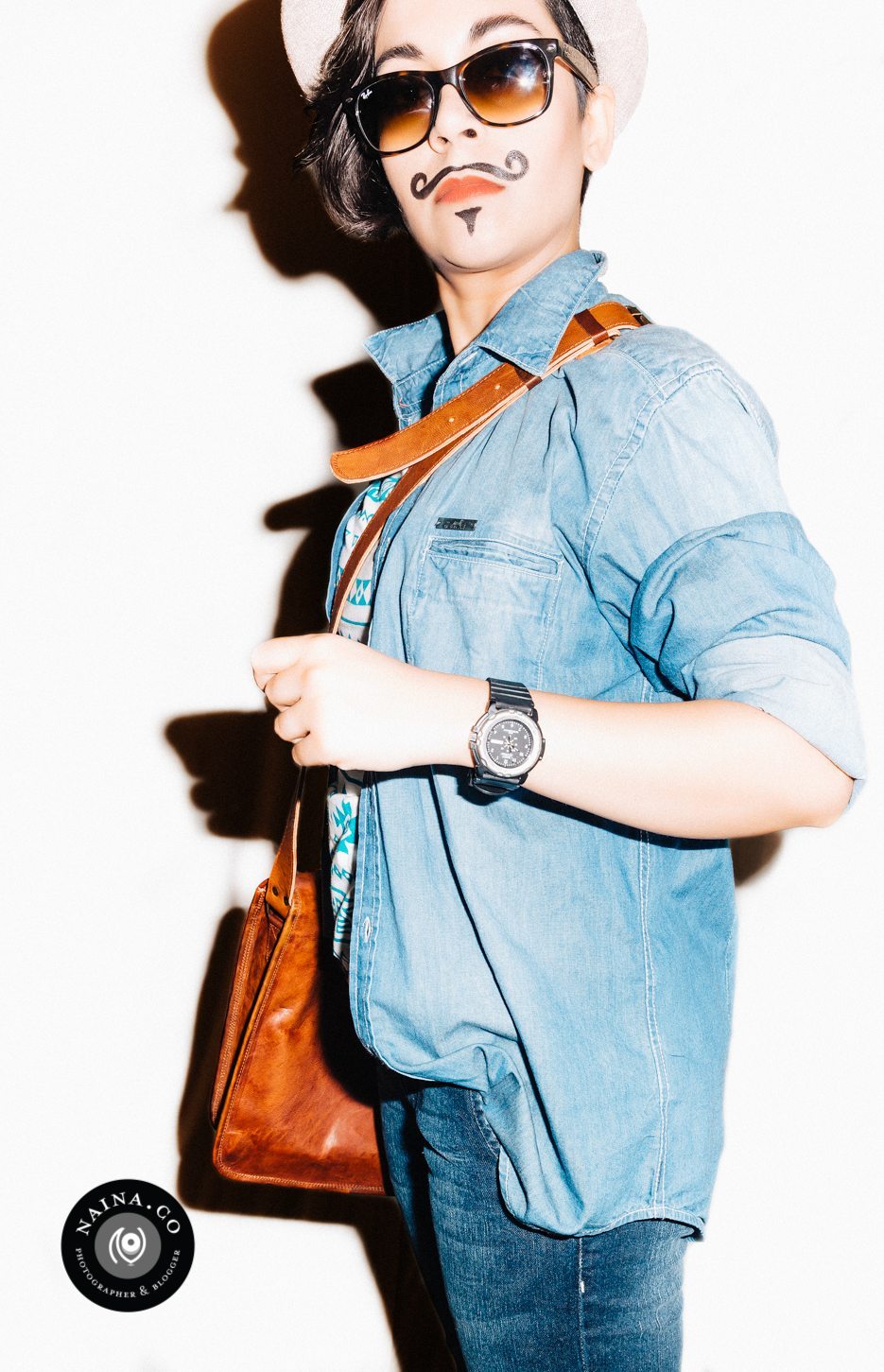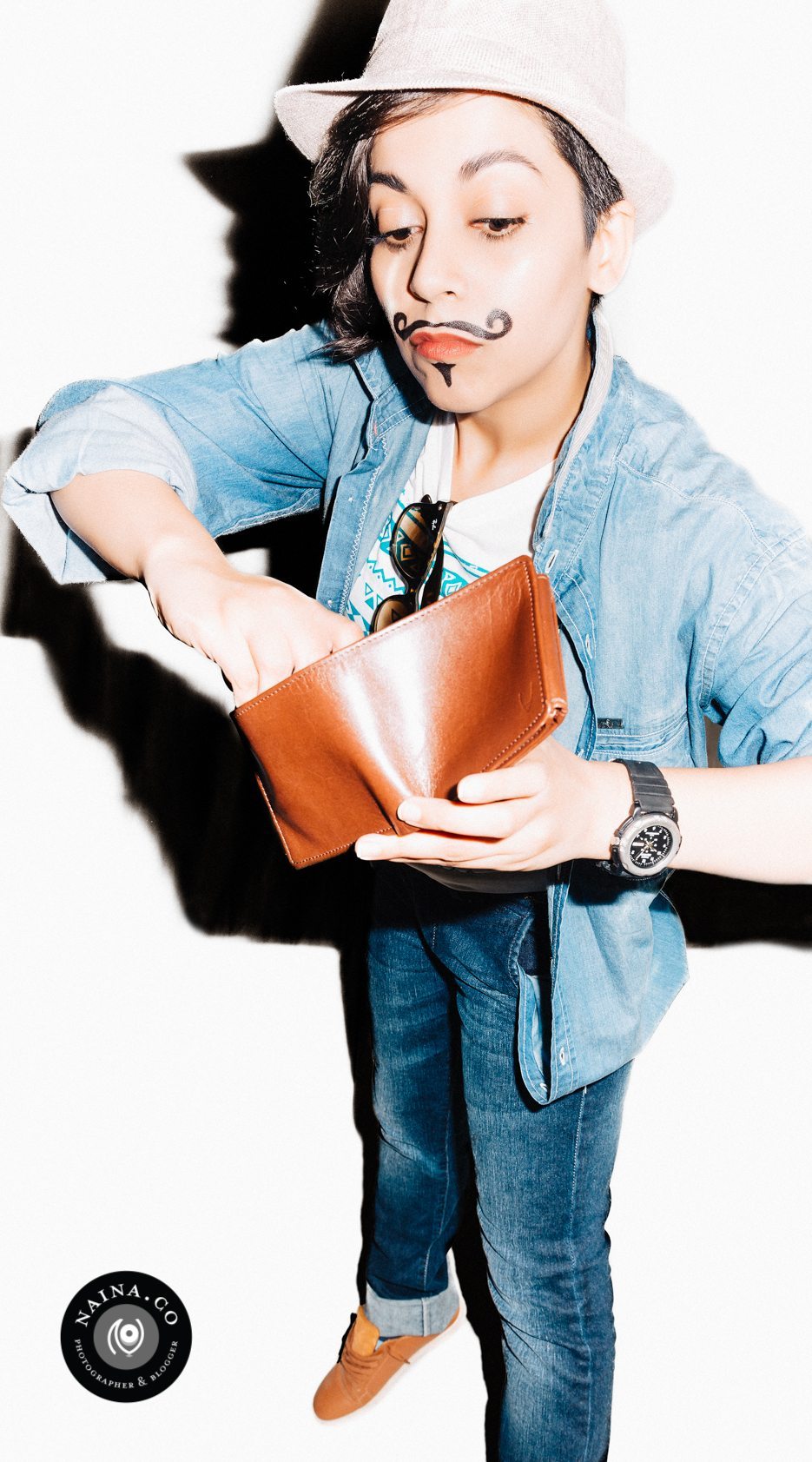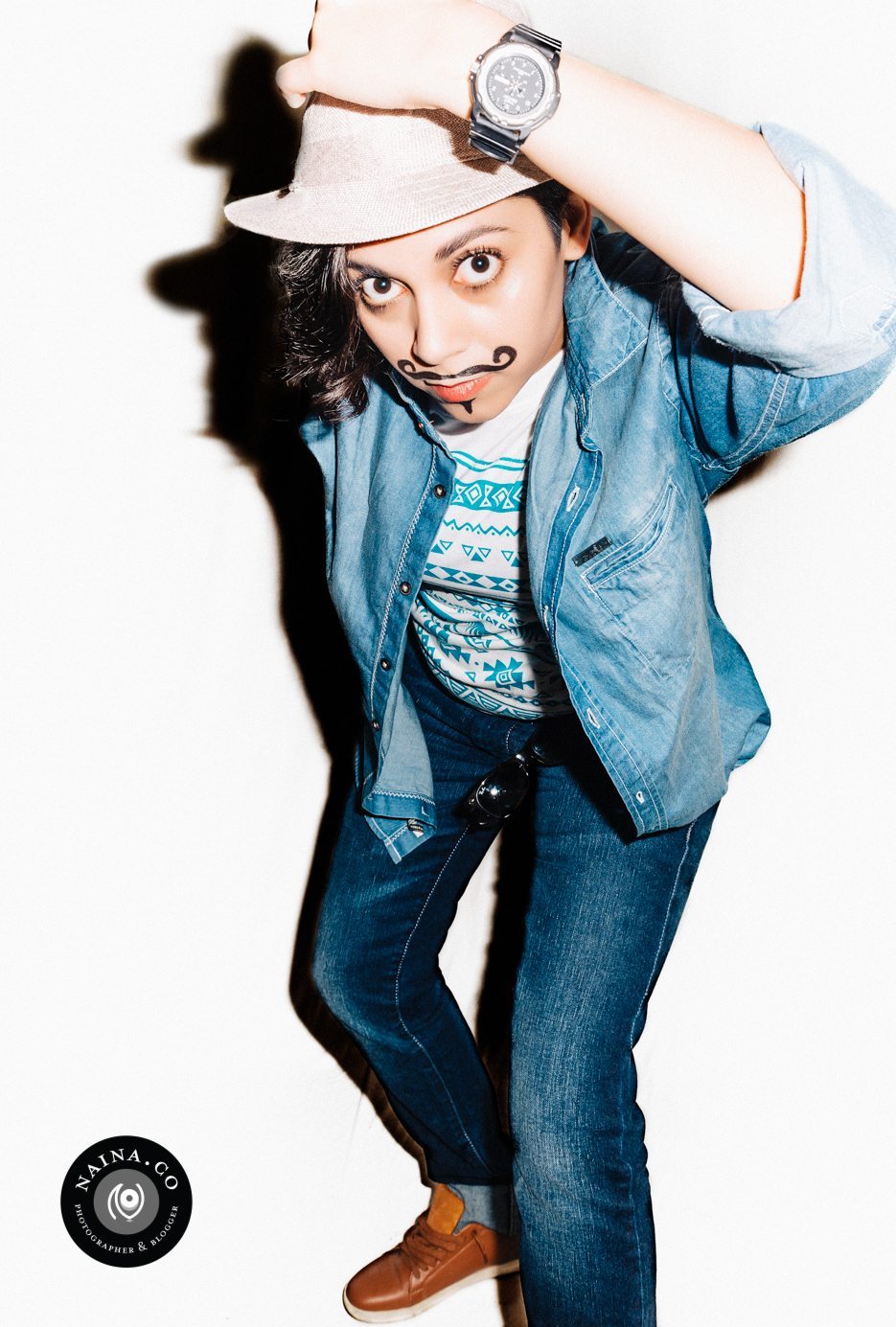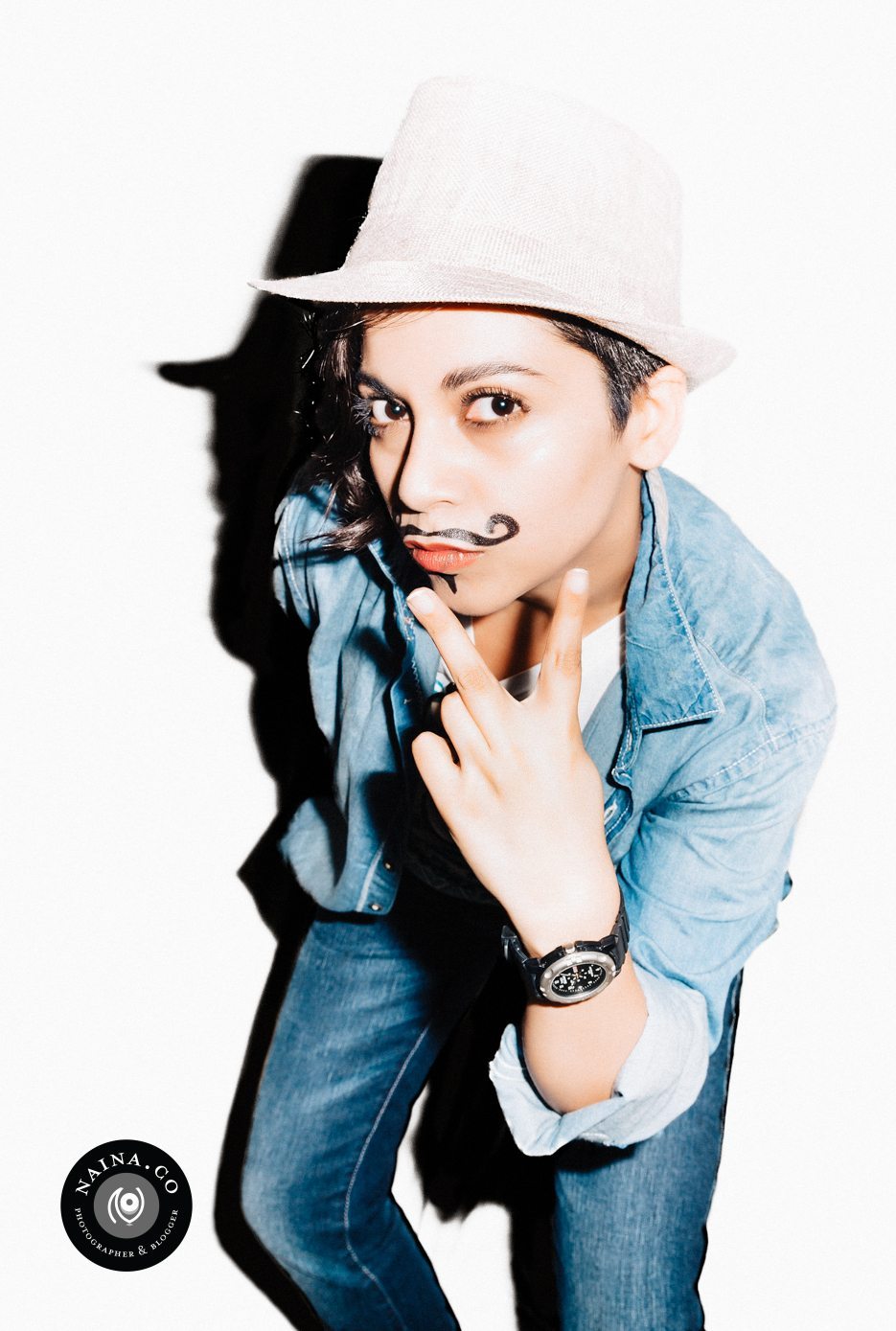 Terms & Conditions for the contest
– The contest is open only to women. Only on Twitter.
– To participate in the contest, you have to share a photo of yourself wearing your Dad's / Brother's / Boyfriend's / Male Friend's clothes or fashion accessories. If you are not comfortable sharing photos of yourself, you can also take pictures of your favourites from the boys' wardrobe and share those!
– To be eligible to participate, images have to be tweeted mentioning #NainaForPaytm + #SuitUp + @PayTM + @Naina
– The contest is on for 2 days from 2nd March – 3rd March 2015
– Two winners will be picked by the PayTM team with my inputs
– The winners get Rs 1,000 Paytm cash each.
– Winners' twitter handles will be declared via @Paytm and @Naina on 5th March
( Remember, DO NOT start a tweet with @Naina or @PayTM, because only Naina or PayTM accounts will see the tweet! We want your shares to help us reach a wider audience! You can include our handles at the end of your tweet / share. )
PayTM : Marketplace | Twitter | Facebook | Pinterest | Google Plus | Instagram