Starwood Group's Le Meridien launched a new hotel at Gurgaon recently. When I found out that the Pullman Hotel will be rechristened to Le Meridien, I was excited. Great location, stunning green views, iKandy and nice staff combined with the Le Meridien brand would mean exciting new things. Over the years, I have delivered visual storytelling assignments for Starwood's brand and Le Meridien is one of those brands. I've admired their capacity to always come up with something unexpected. Their focus on unlocking destinations is not only great for tying in their brand with the location of the property but also for local tourism as I found out on this assignment. I will be sharing photographs from each day and visit in the coming days, starting with the media being welcomed to Le Meridien Gurgaon below.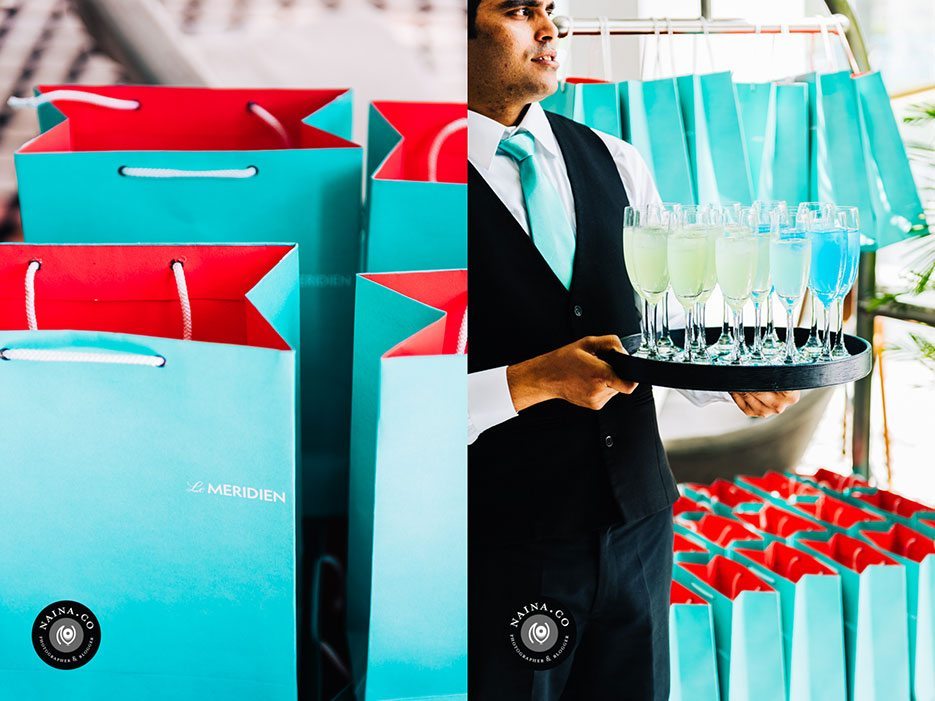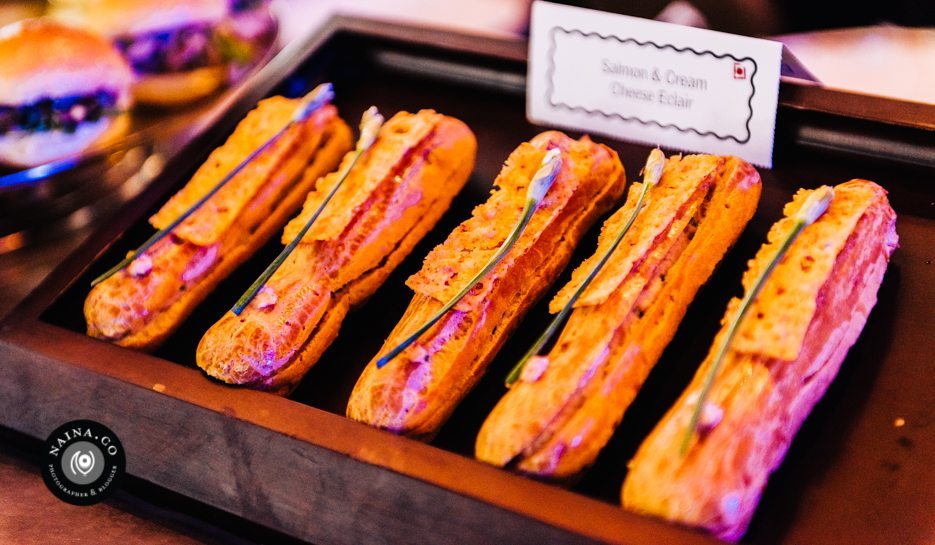 Food and Beverage is always a highlight with the Le Meridien brand and they tend to introduce the unexpected in the cuisine as well. Le Meridien does interesting things with the Eclair and I found myself looking at some nice options like the Salmon & Cream Cheese Eclair, the Duck Pate Eclair, the Dr. Monk Eclair and the Tonka Beans Eclair!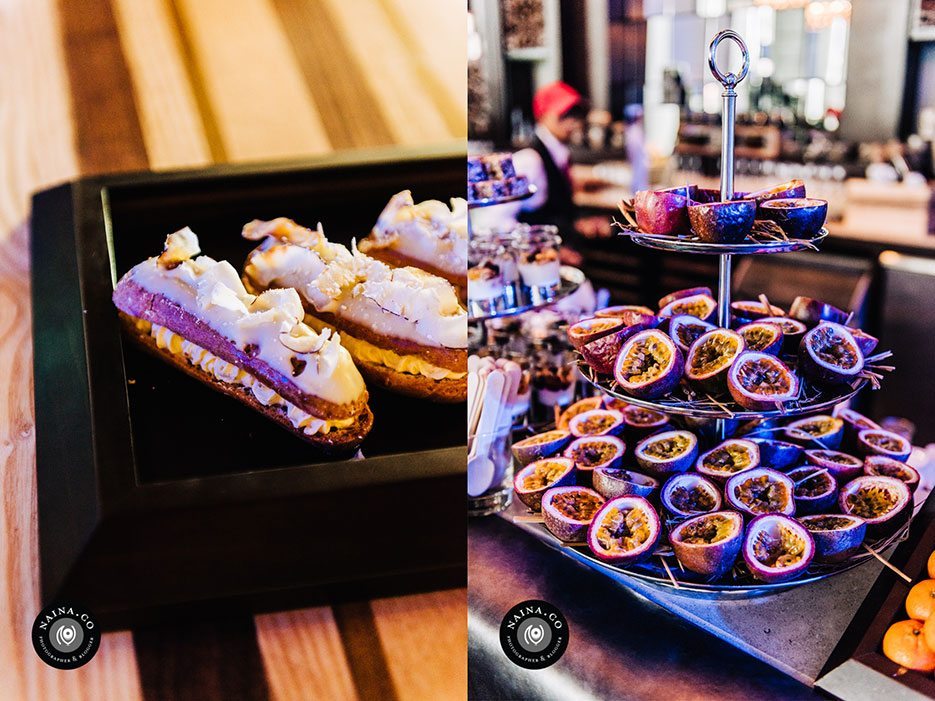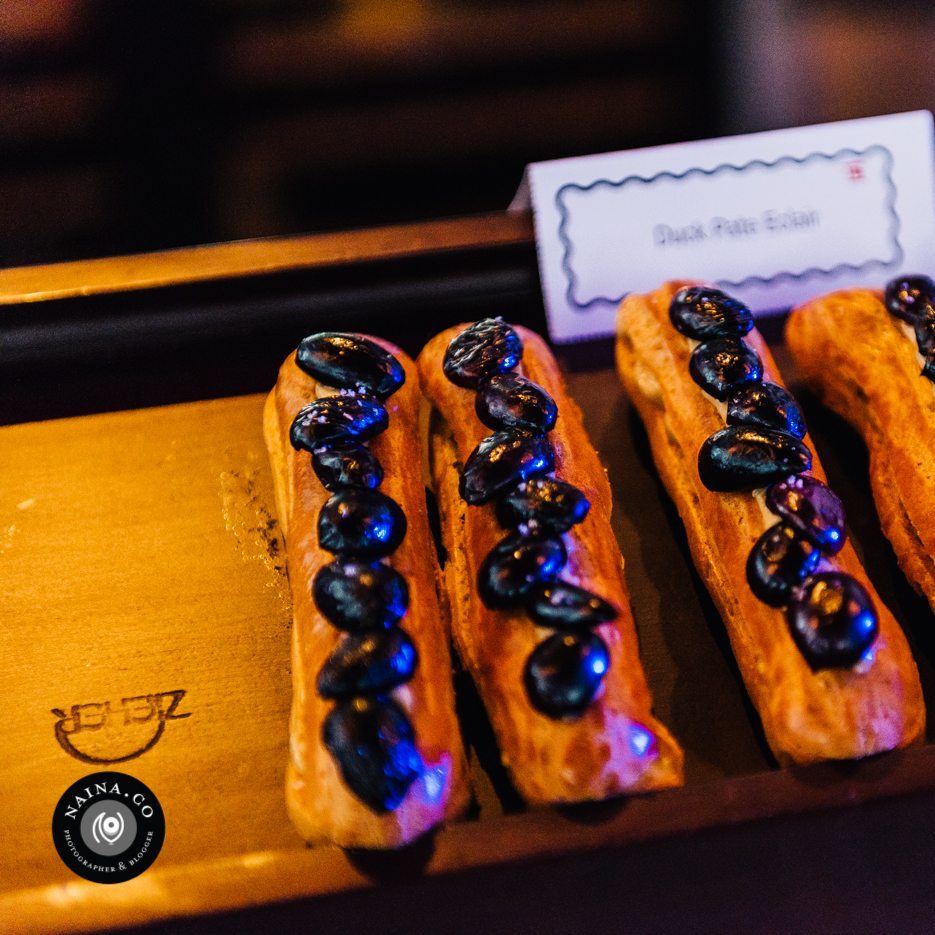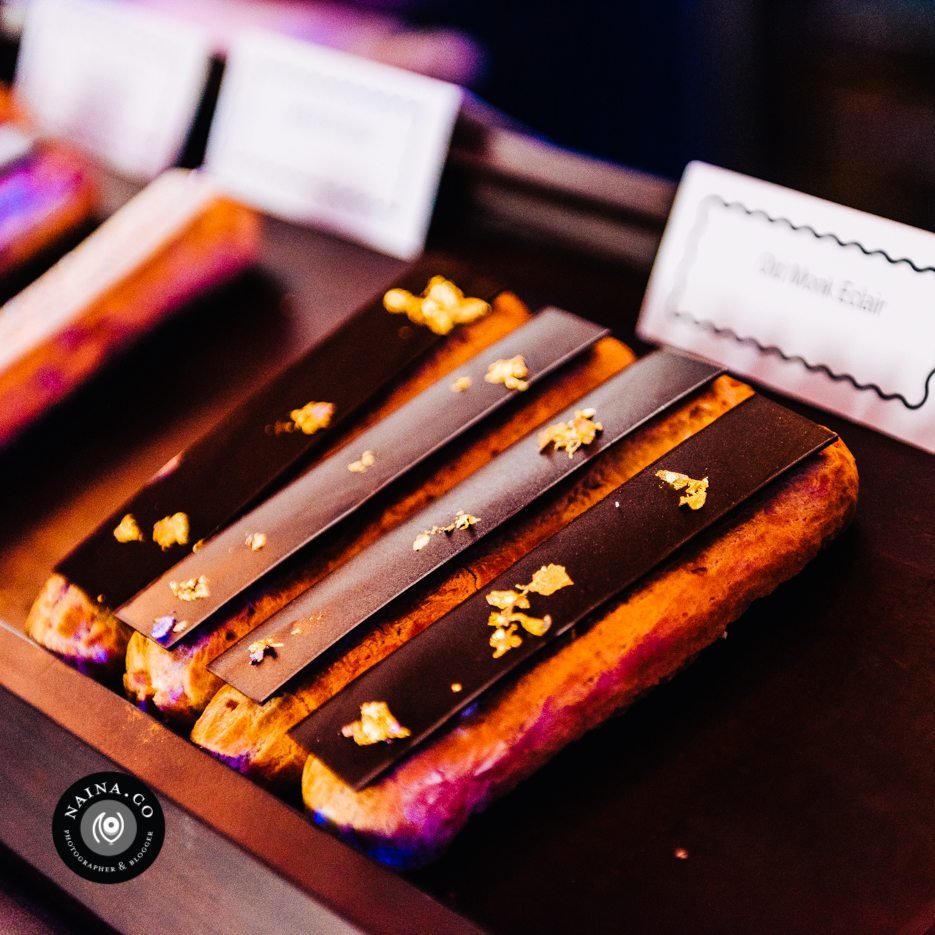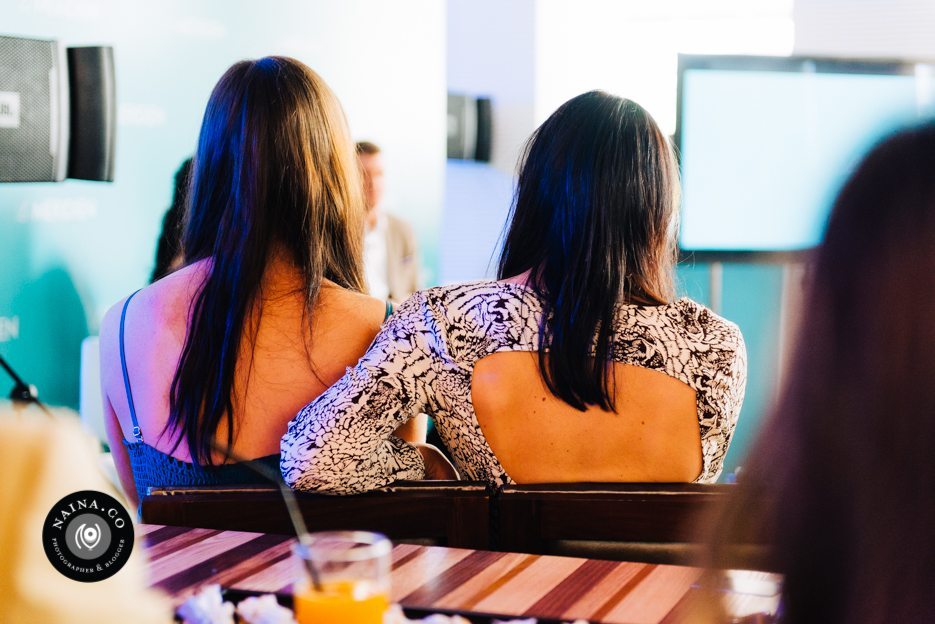 During the welcome, Le Meridien announced that Nouvelle Vague would be performing live that evening at the opening party and I could barely contain my excitement. The group was also a delight to photograph. Their passion easy to identify.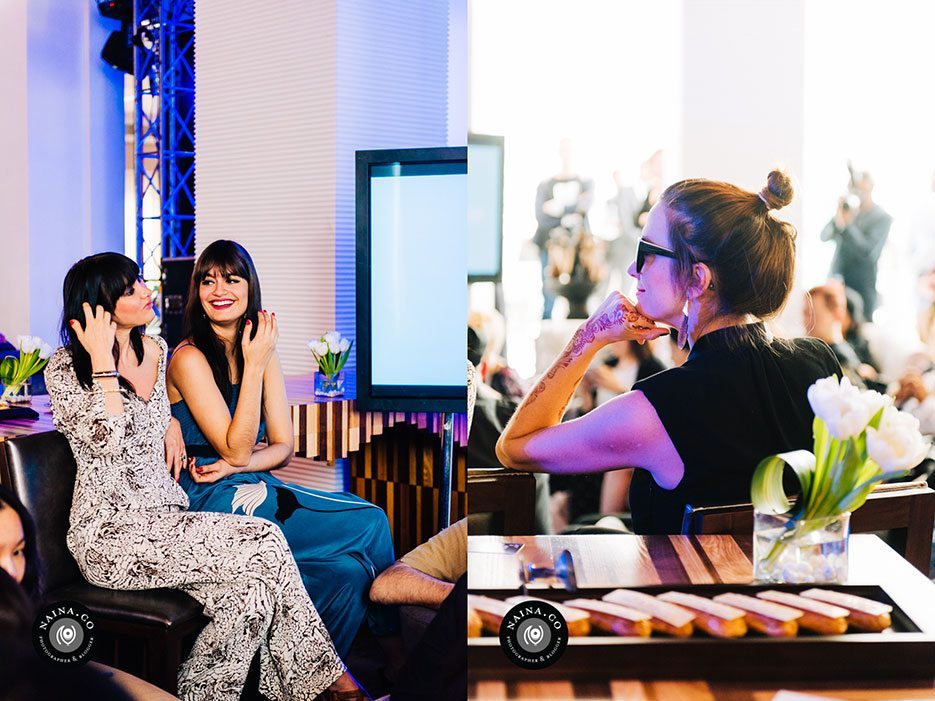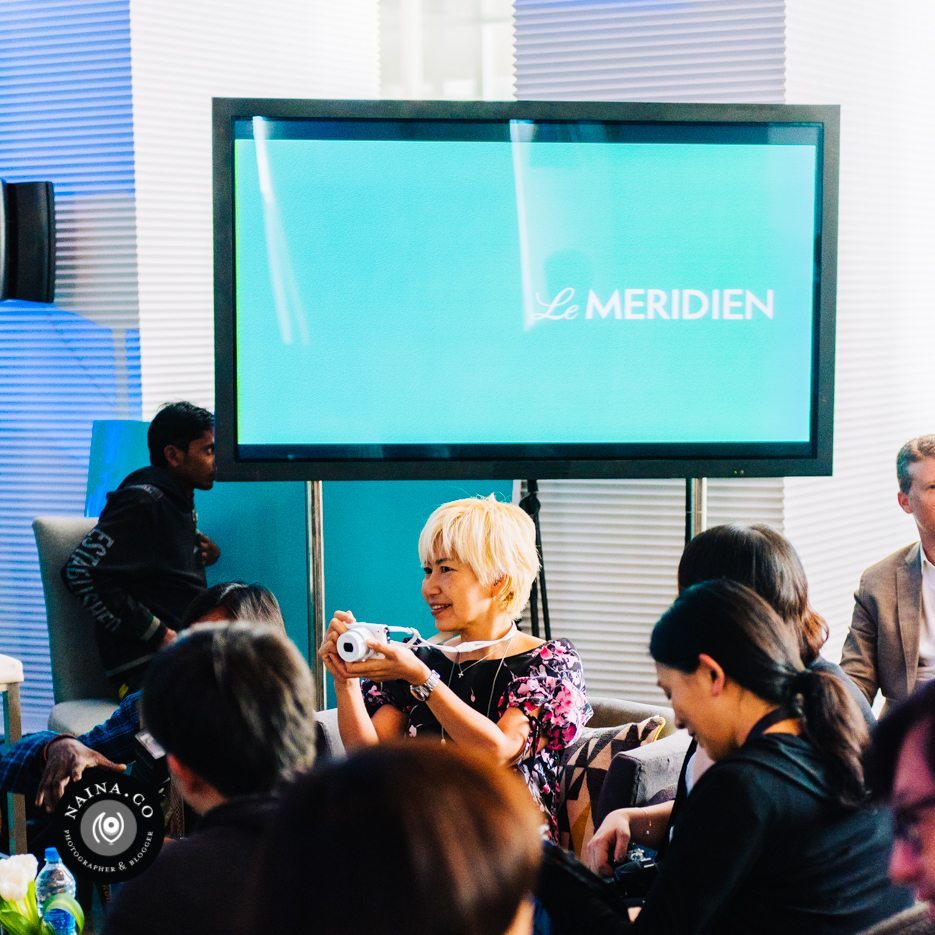 International media from Japan, China, HongKong and Singapore had arrived at Gurgaon to participate in the unlocking of this Le Meridien destination. A very interesting itinerary had been planned. More on that as I blog each experience in the coming days.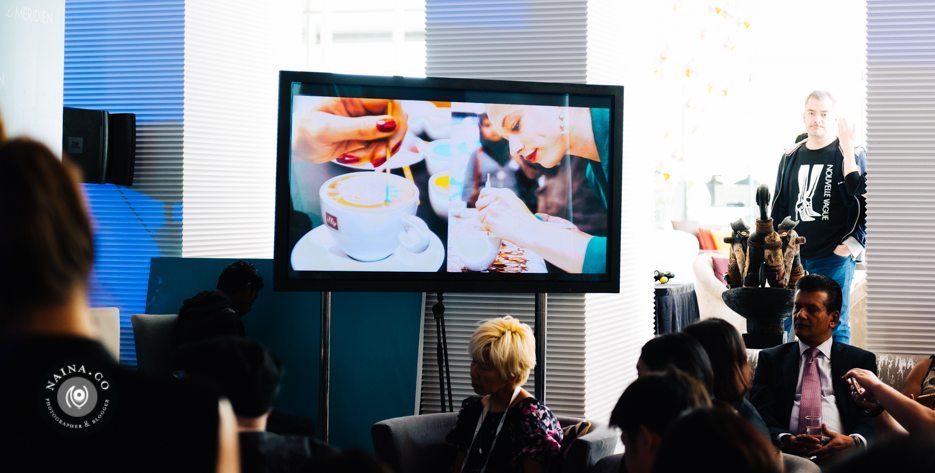 I was excited to see photographs I had shot of Esther Masdaam at the Le Meridien Coffee Art performance at the India Art Fair. Brian Povinelli, who is the global brand leader for the Le Meridien and Westin brands under the Starwood Group of Hotels was telling us how Le Meridien is passionate about coffee and the conversations that coffee can lead to. Regardless of the brand's passion about coffee, I certainly can vouch for coffee-fuelled conversations with complete strangers online on Twitter as well as face-to-face.
Below, Anjali Mehra and Brian Povinelli looking toward my camera.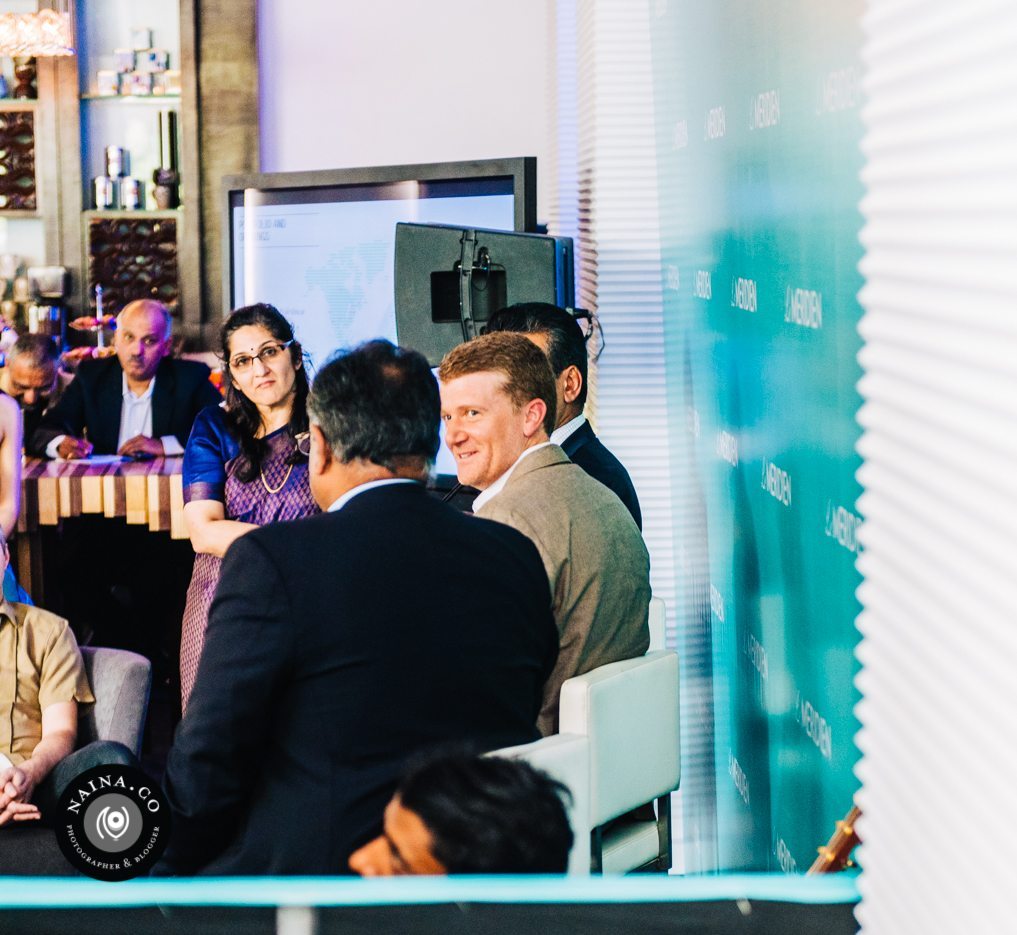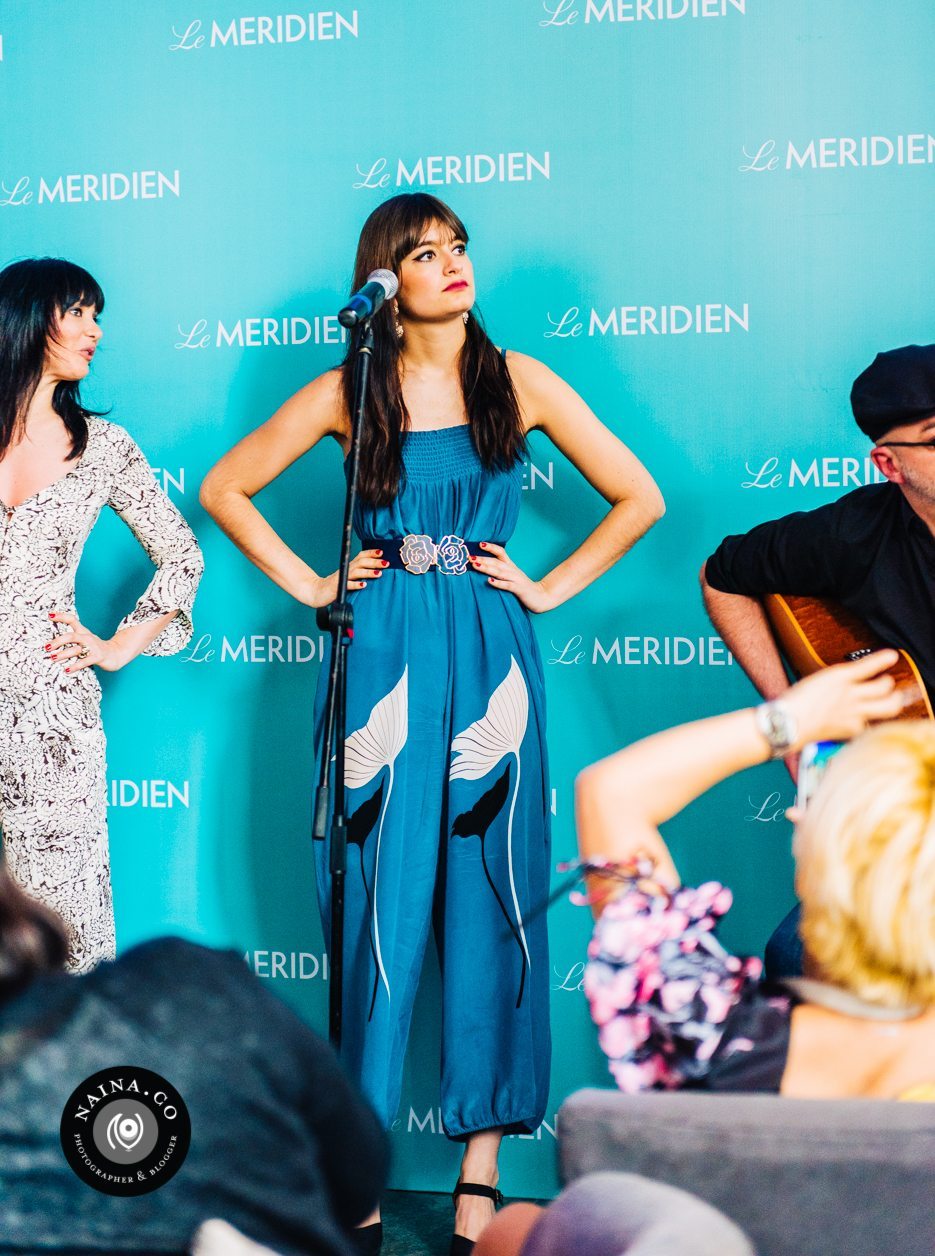 Nouvelle Vague introduced their music to us by way of a brief performance. They were fabulous and in my head, I was jumping about with glee looking forward to their full-blown performance that evening!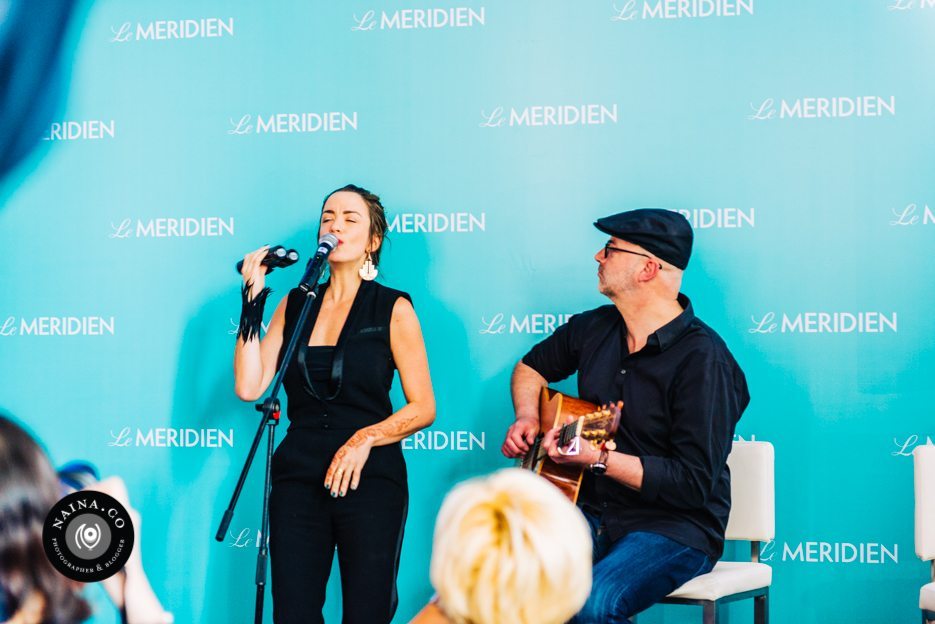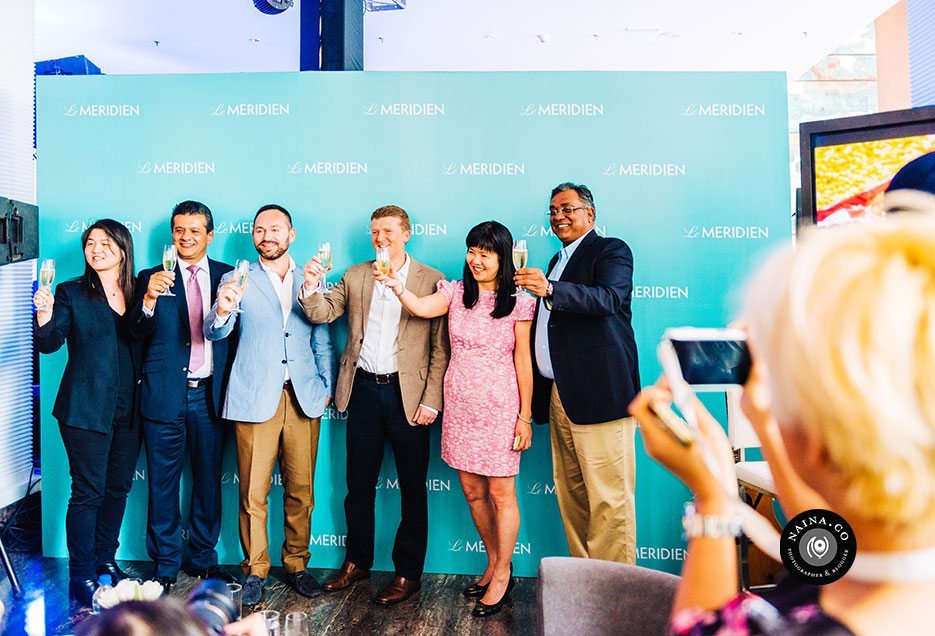 Raising a toast to Le Meridien Gurgaon! From left to right above : Alethea Lam,  David Hopcroft, Arnaud Champenois, Brian Povinelli, Nelly Yong and Dilip Puri, all part of Starwood Group of Hotels.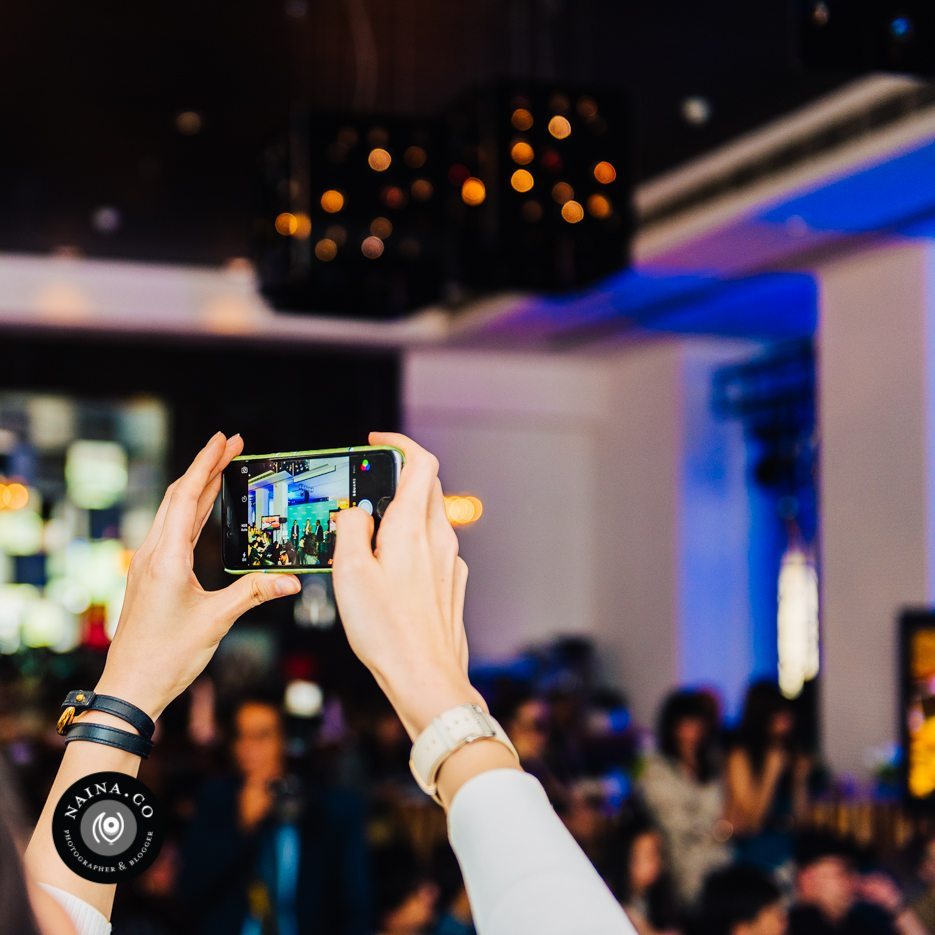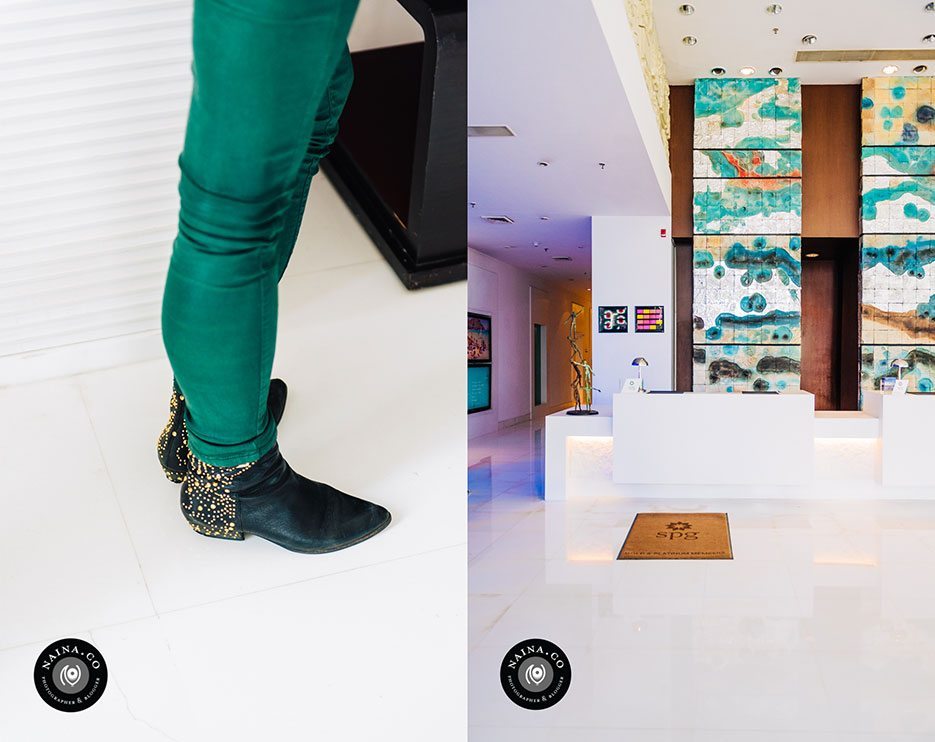 Lobby views above and below. I'm always thinking of ways to photograph more street style and sometimes I have to make do with photos of just interesting details. Especially when photographing for a client's brief means priorities.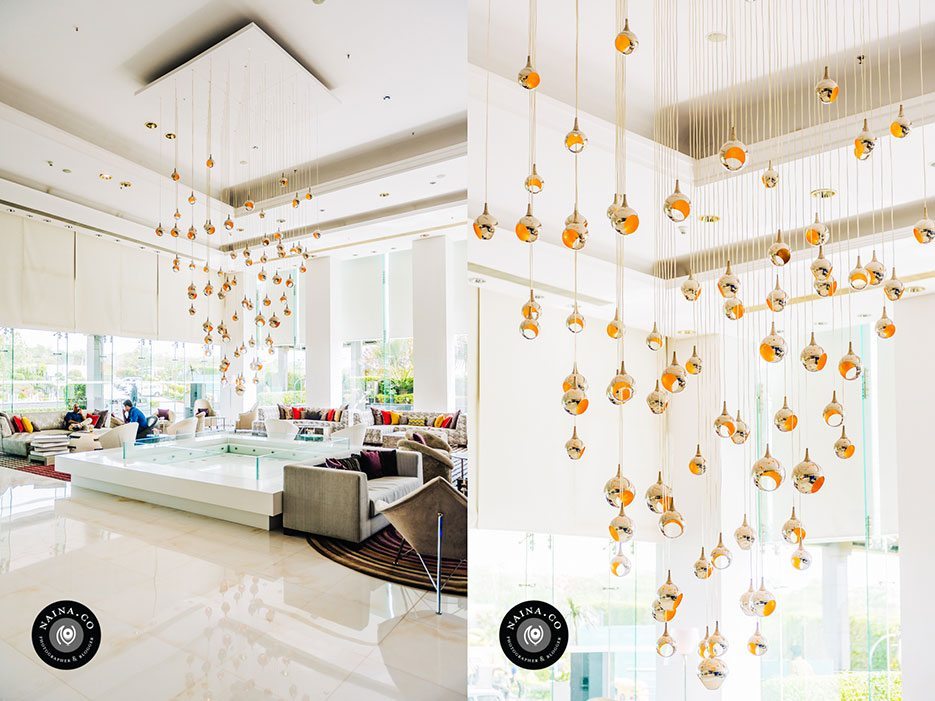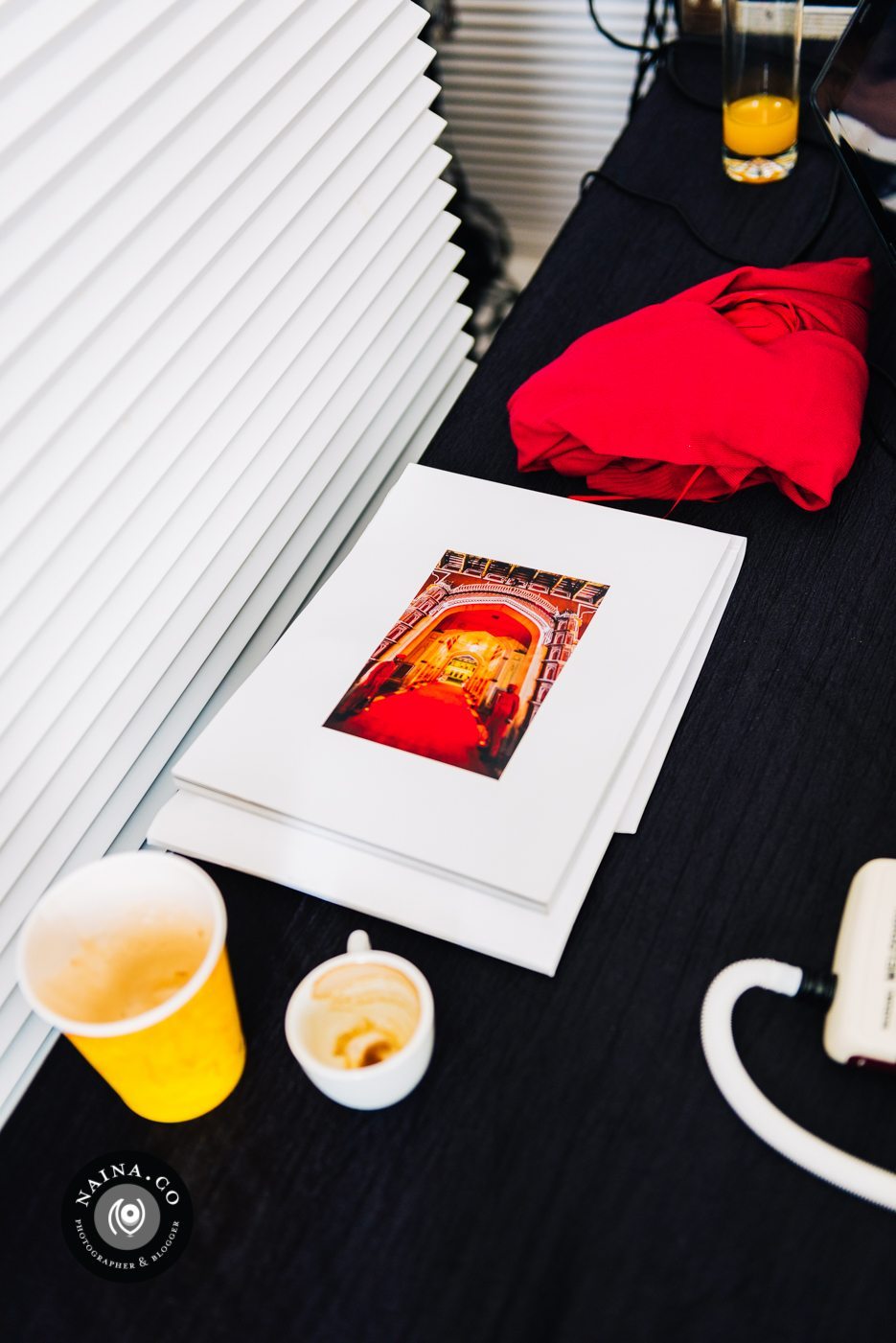 I spy a copy of the book of photographs I made for the visual story of the St. Regis brand launch at Jaipur! Love seeing my work in the field like this.
And then it was time for lunch and then to head to my room and get ready for the rocking evening opening party!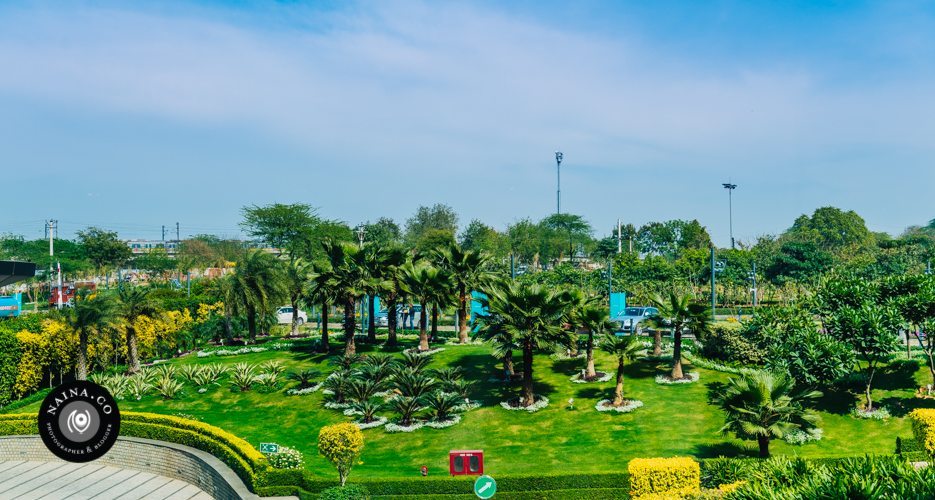 Le Meridien Gurgaon : Website | Twitter | Facebook | Instagram
Nouvelle Vague : Website | Twitter | Facebook