Being the only one living under a rock and not in the know of details about Outhouse Jewellery, when Cosmopolitan Magazine's Meghna invited me to the store's party at Meherchand Market, I thought it was time to educate myself about this brand that I had been hearing about over and over again. I am so glad I went. Not only was it a rocking party, the pieces that Sasha and Kaabia Grewal create look like anything BUT junk jewellery. I cannot imagine how they have created such a strong space for their products in a traditionally "Gold Is Everything" Indian market. That must be a journey worth writing about!
The Outhouse pieces are gold plated and use metals like brass. The pieces have recently started including elements like baroque pearls and turquoise as well. I hope the sisters think of working on a precious jewellery line because some of their pieces are art and would be fabulous as fine jewellery pieces as well. There were many ornaments that looked nothing like what "junk" jewellery is perceived to be. I have seen a number of brands in the same product category but I have not seen products that have been produced as well as Outhouse's products are. Good stuff.
The party was rocking mainly because it was so unexpected. At Meherchand Market, I was expecting a regular in-store, quiet setting. What I found instead was this space that had transformed the store and it's porch and pavement area into an oasis! Pretty string lights, lots of greenery, tables, two bars, air conditioning! It was fabulous. Intimate affair. And the music completely knocked it out of the park for me. Nishant, who also plays at fashion week, played some rocking music and Urvashi Kaur and I shook a leg or two. So much fun. Thanks for having me over Cosmo and Kaabia and Sasha – hopefully I will get to see more of you girls in the future.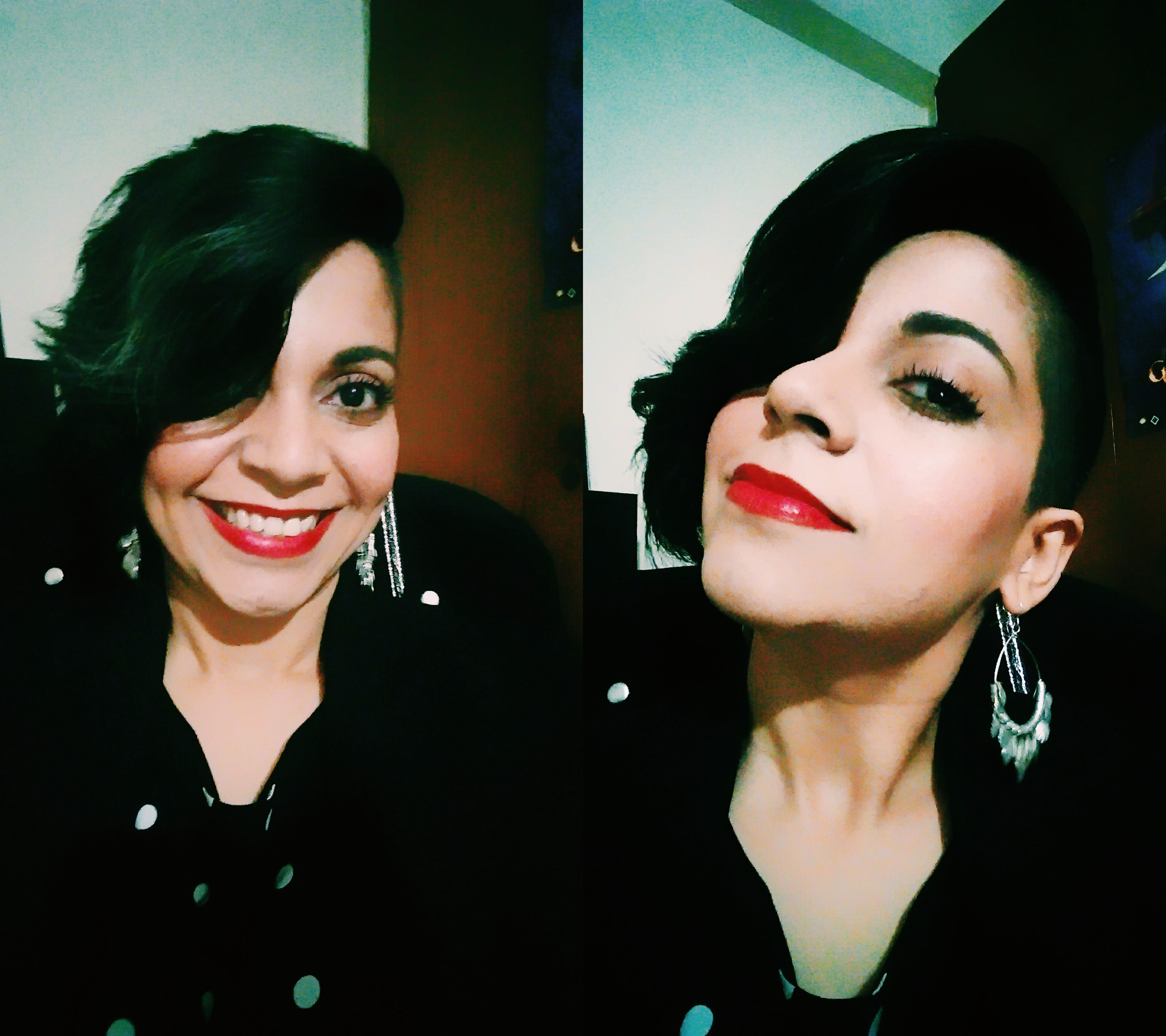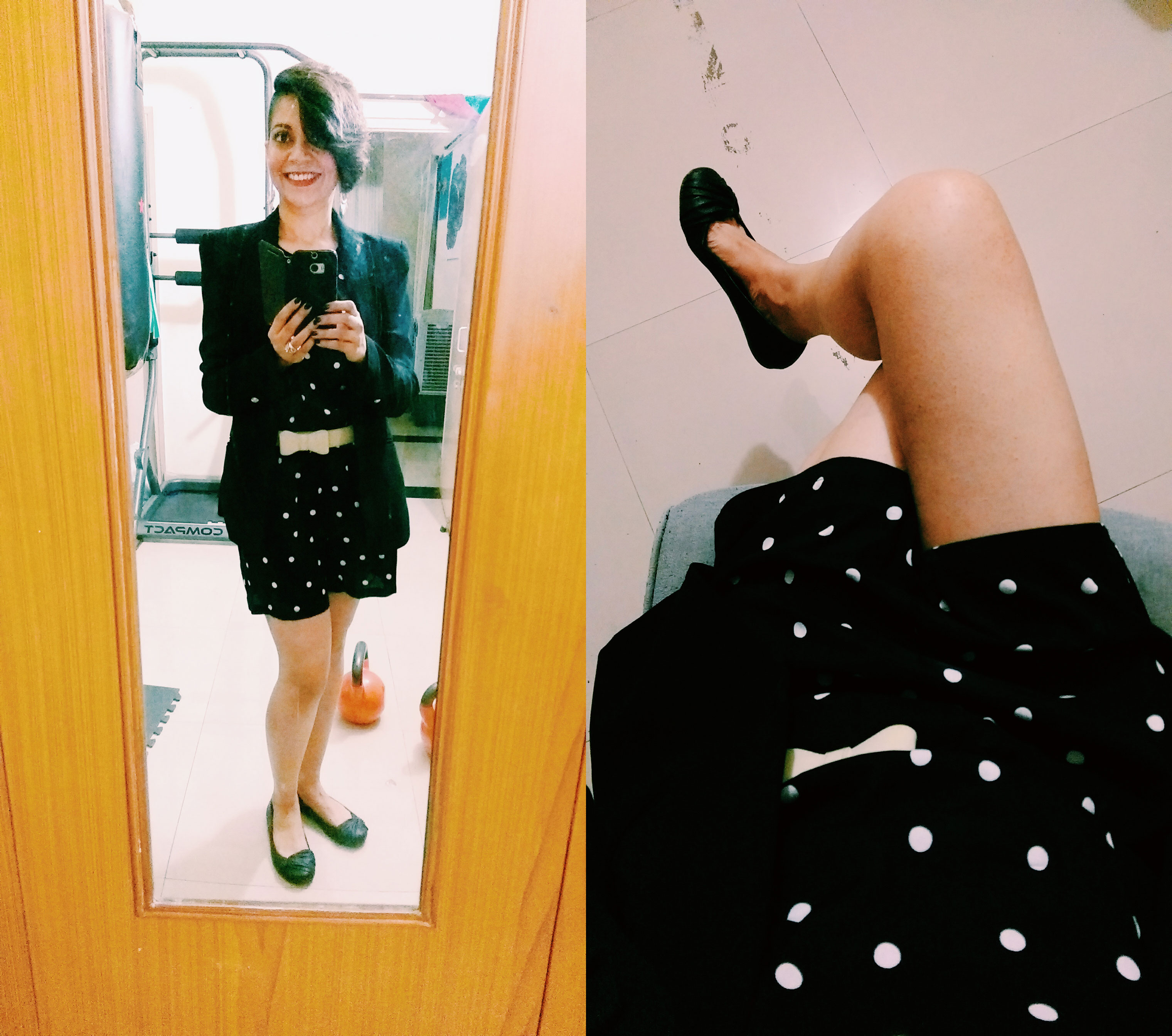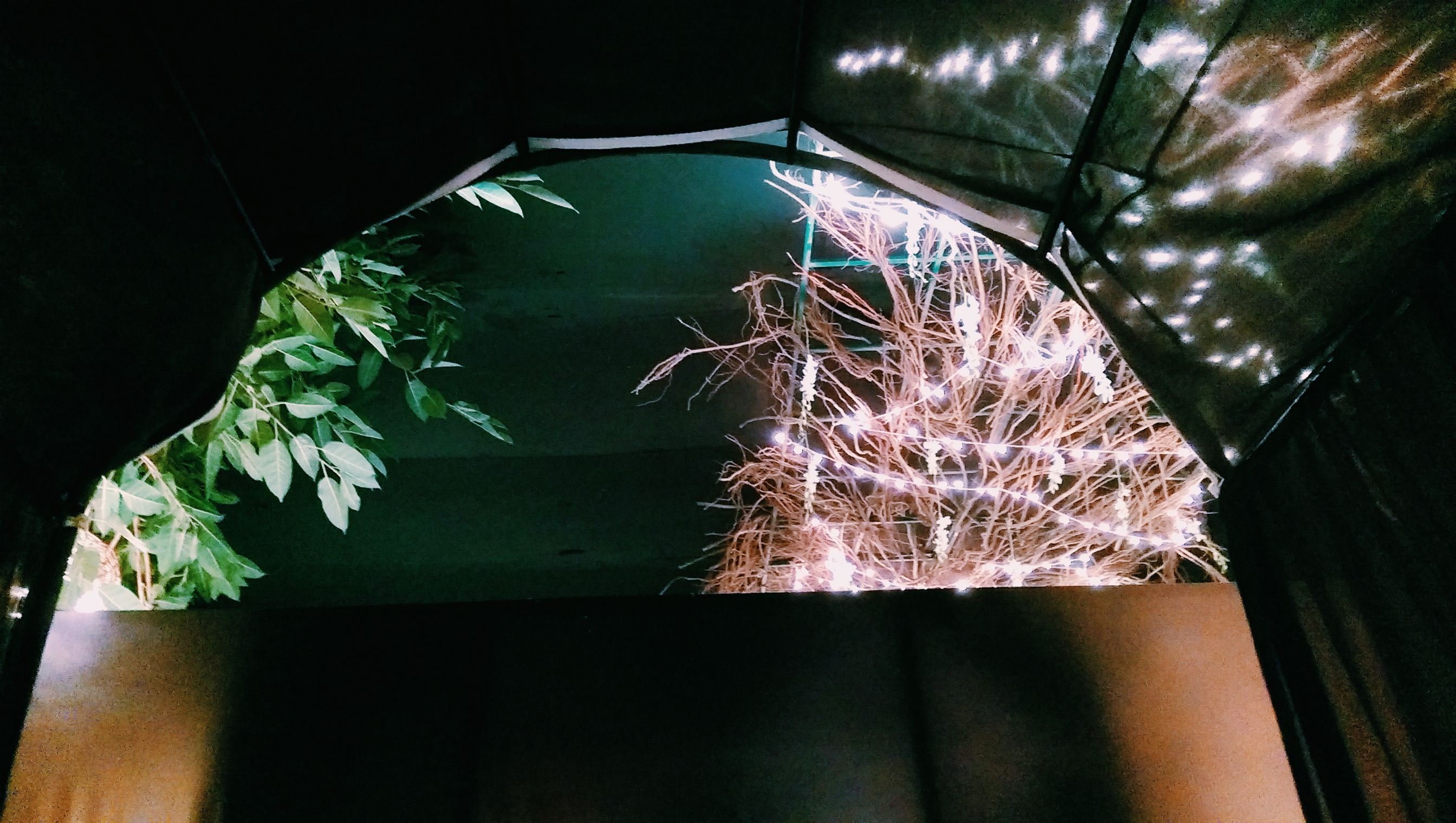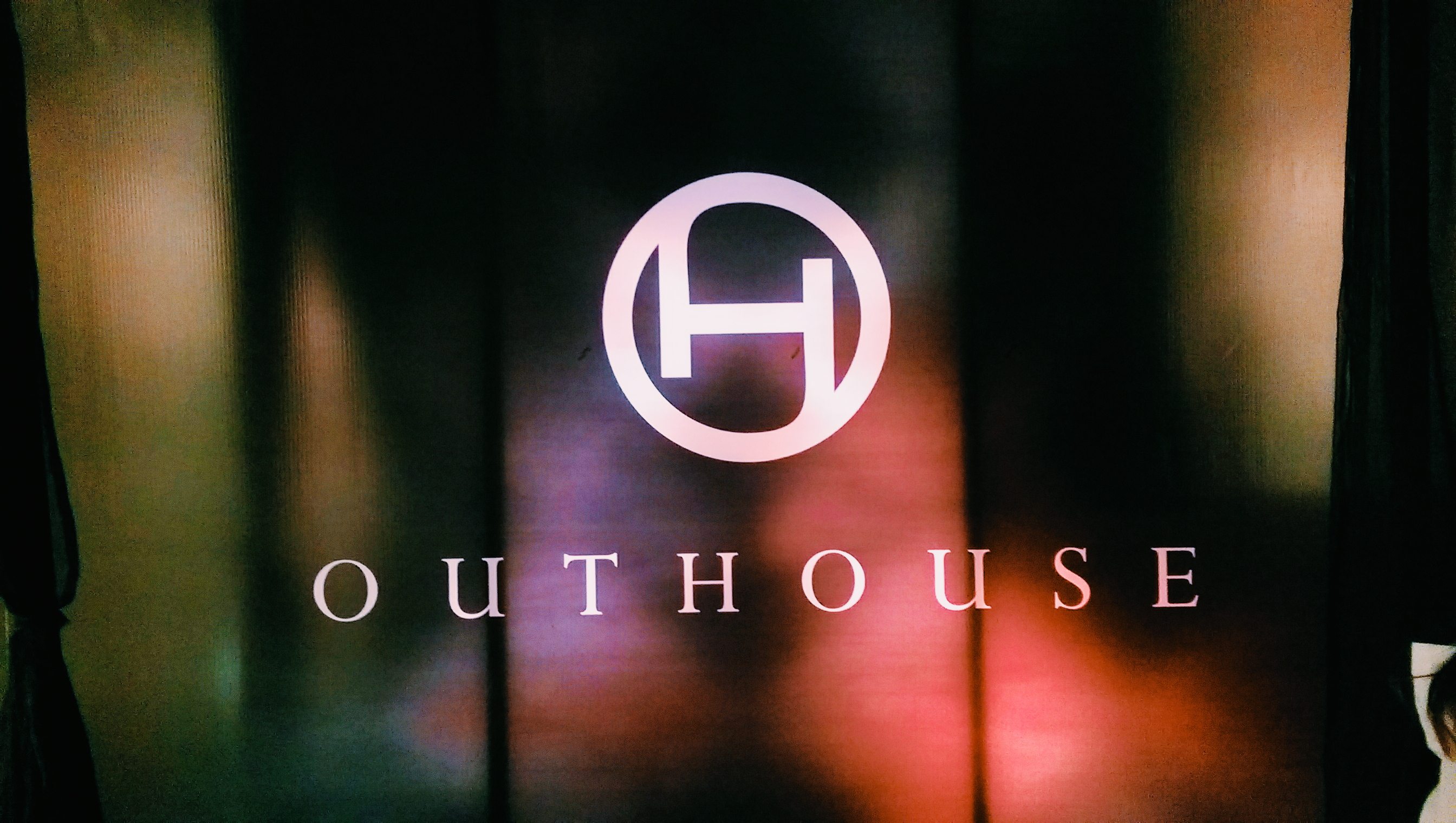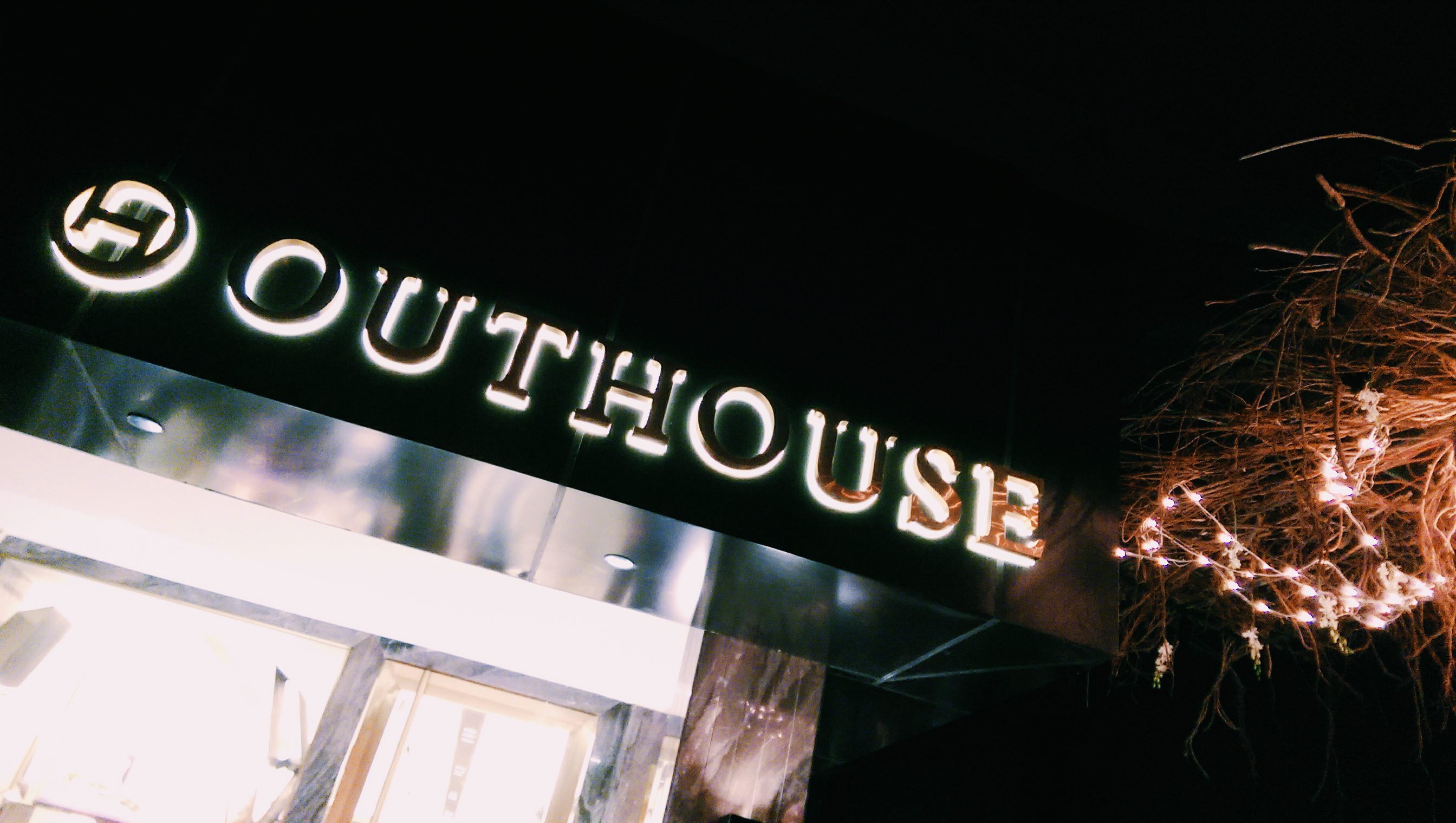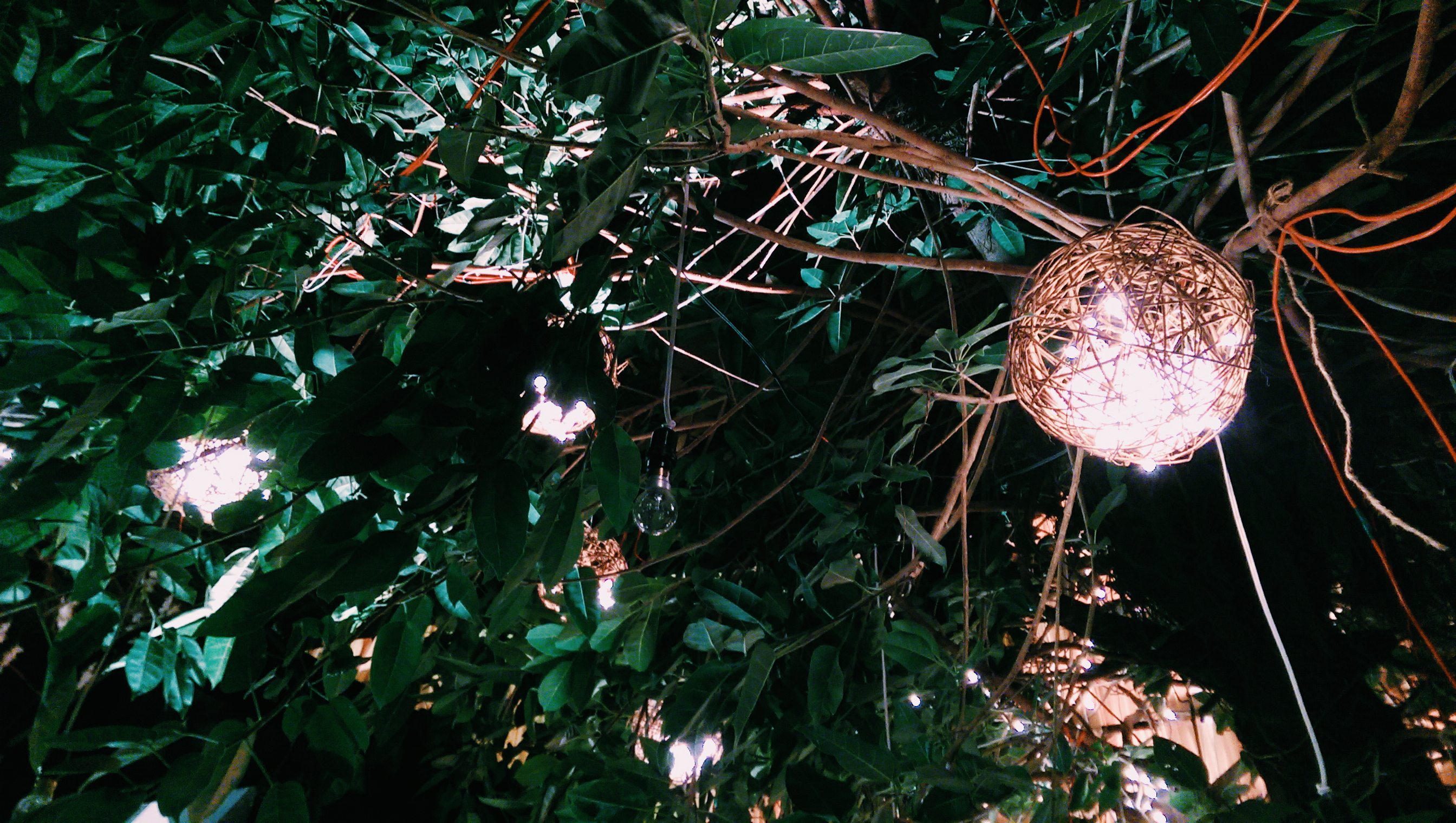 Very efficient and luxurious production of the event as well. Lighting, space, enclosure, air – everything was done really really well.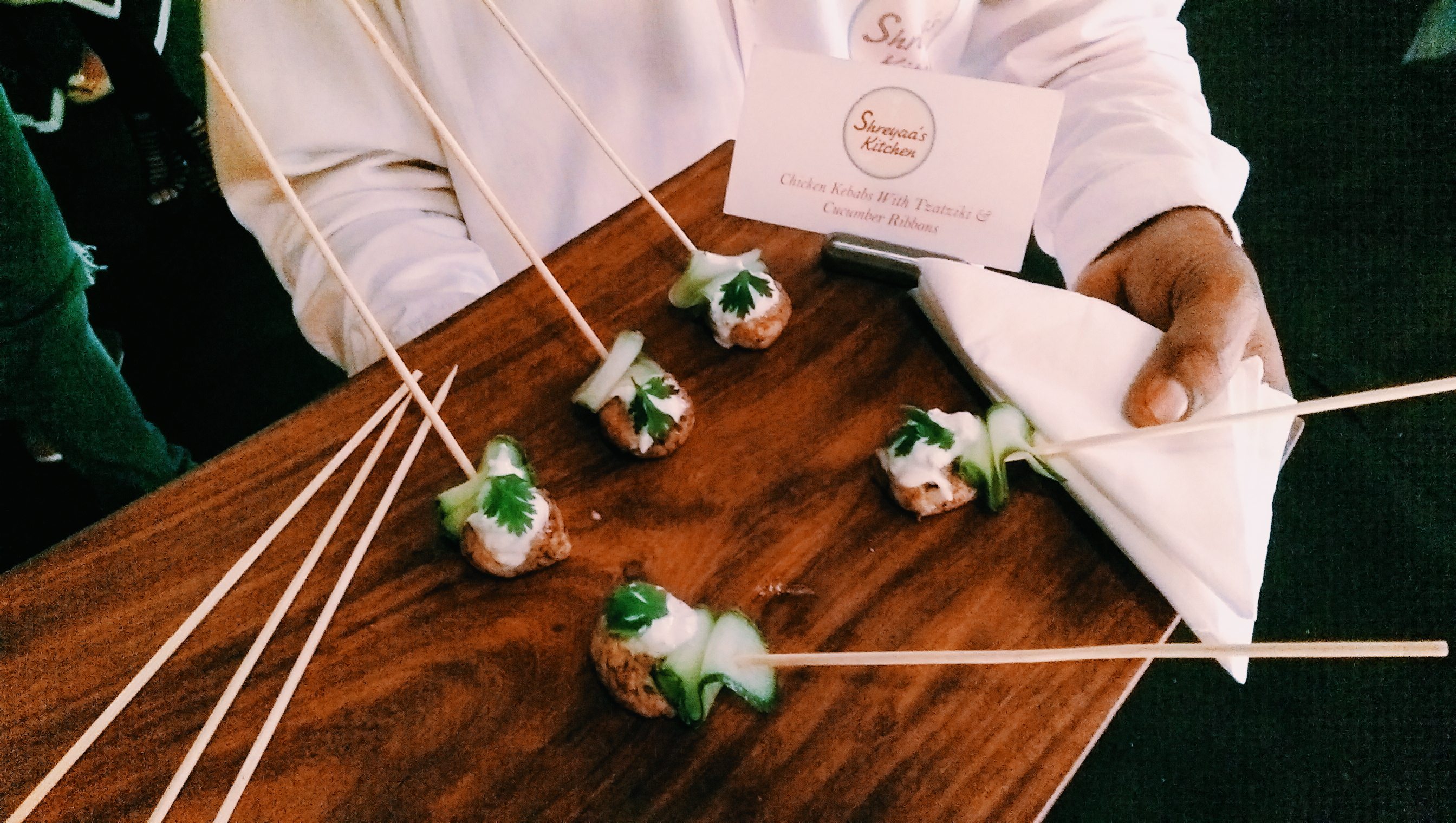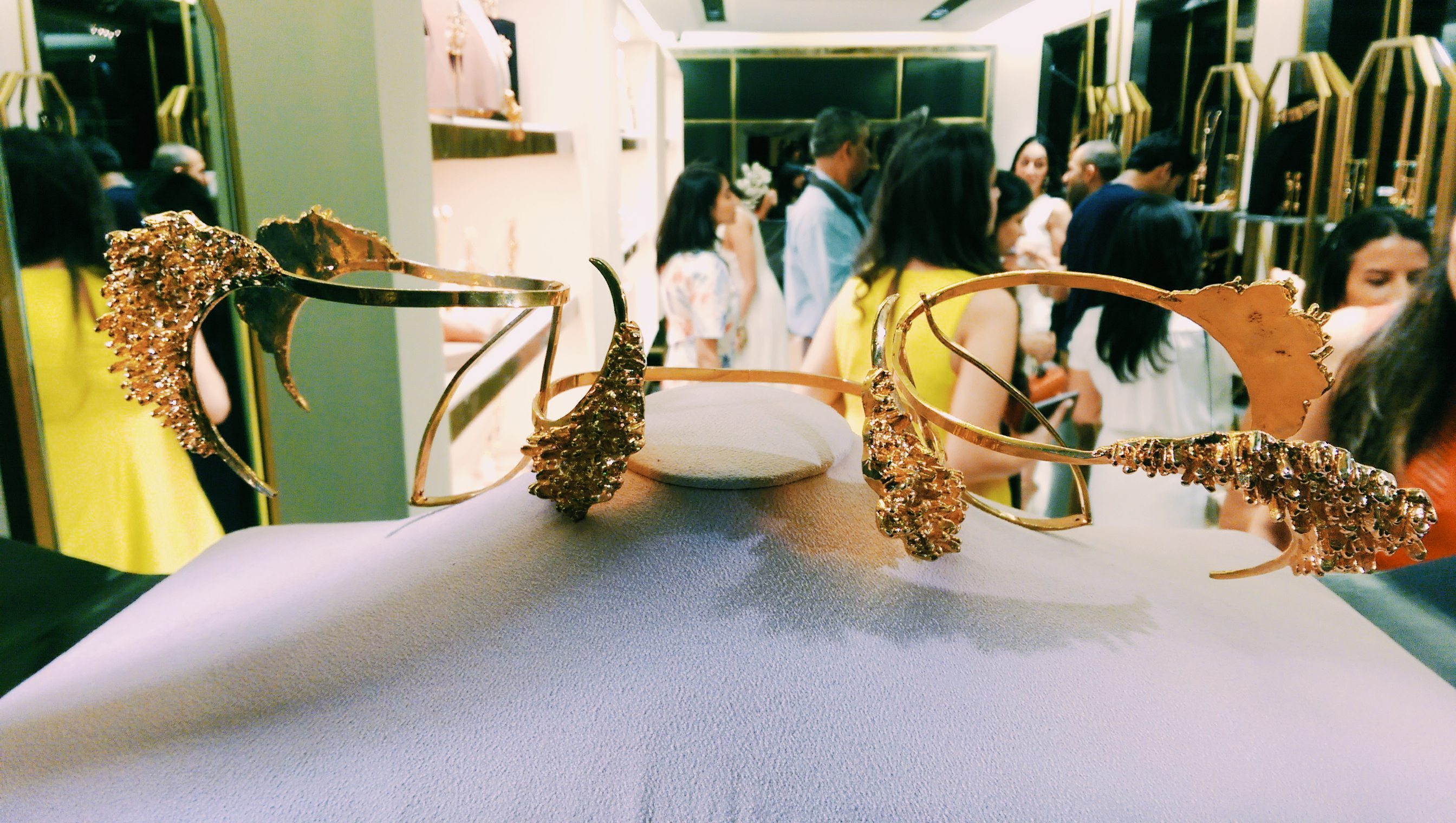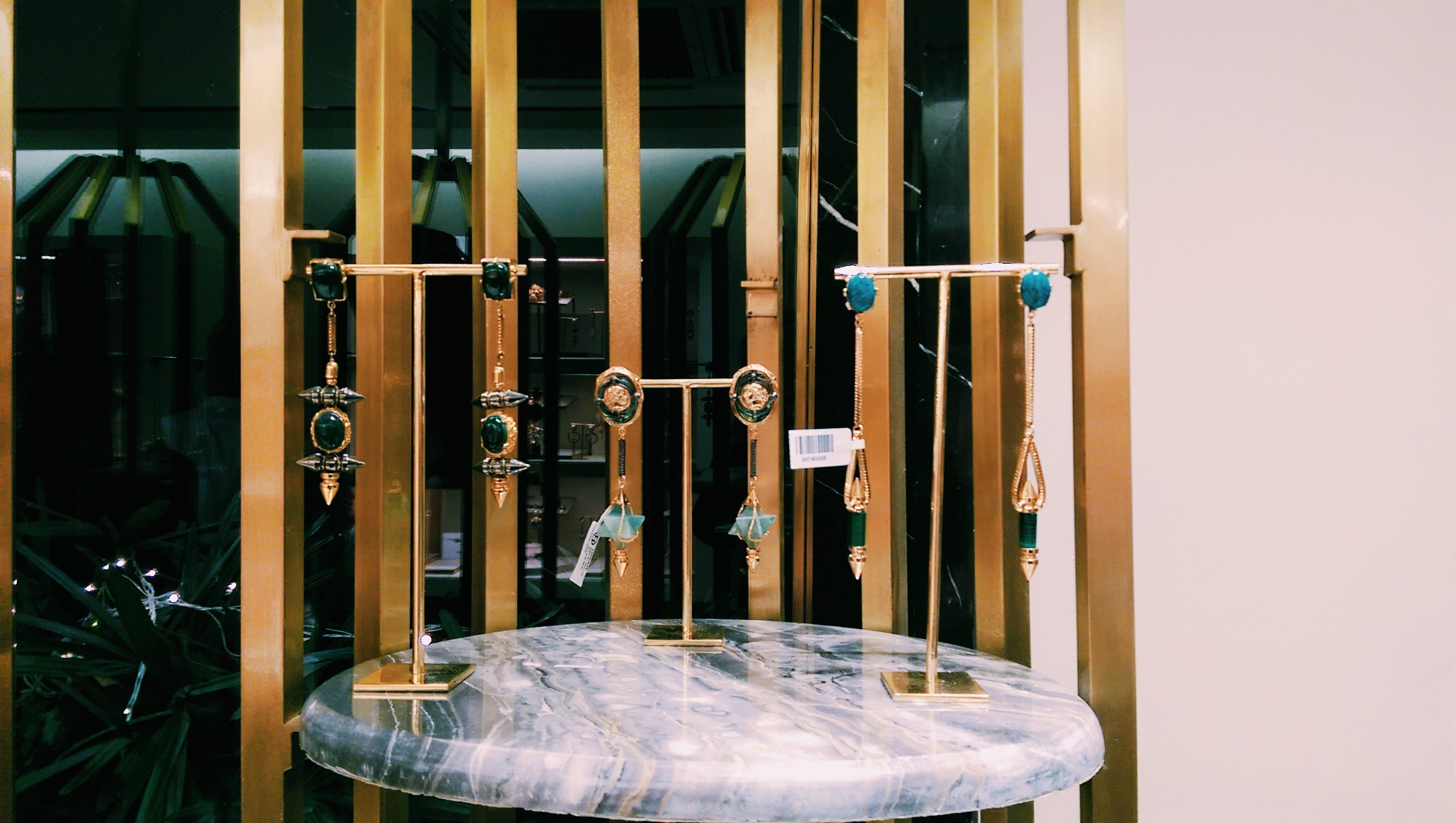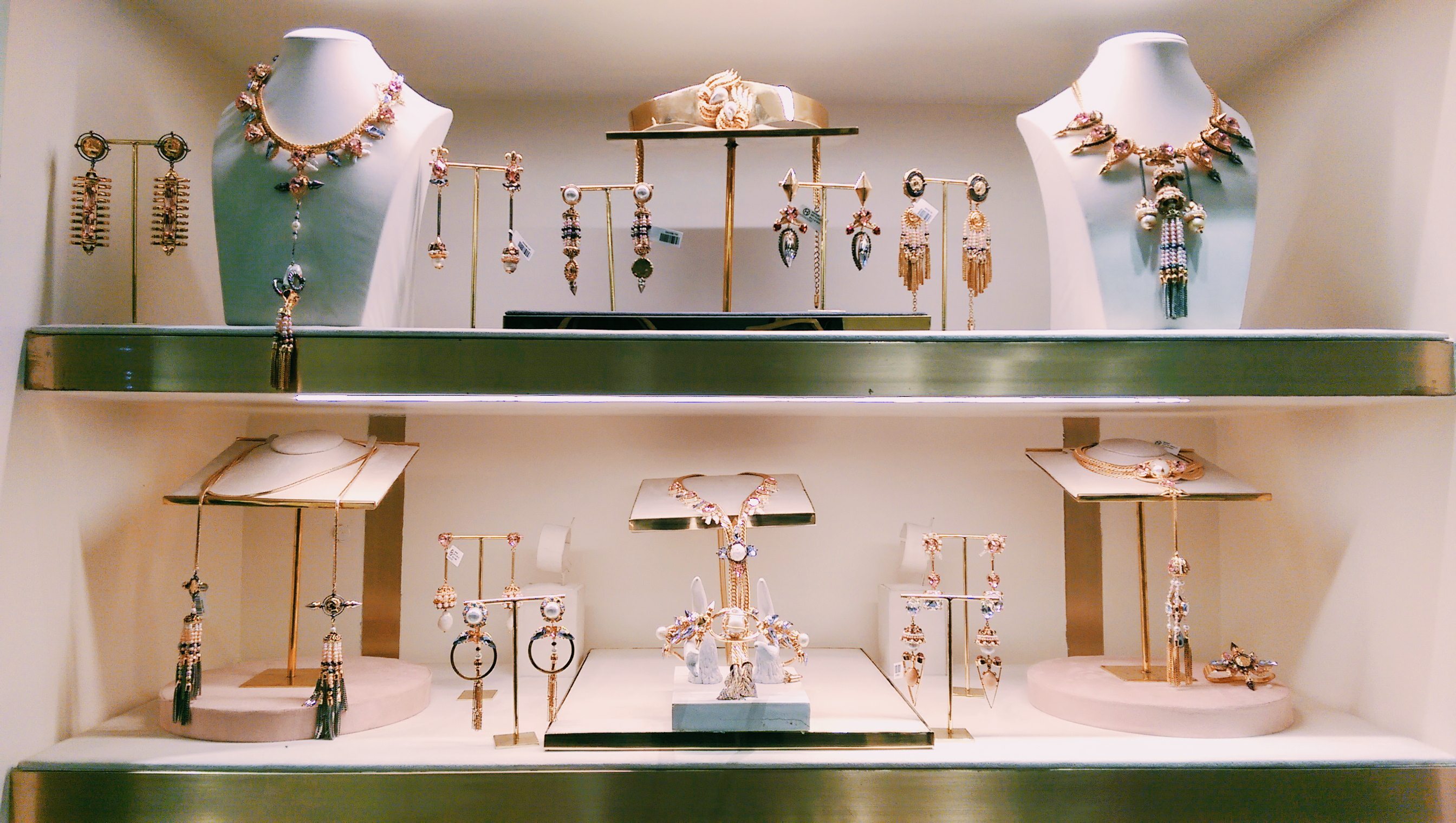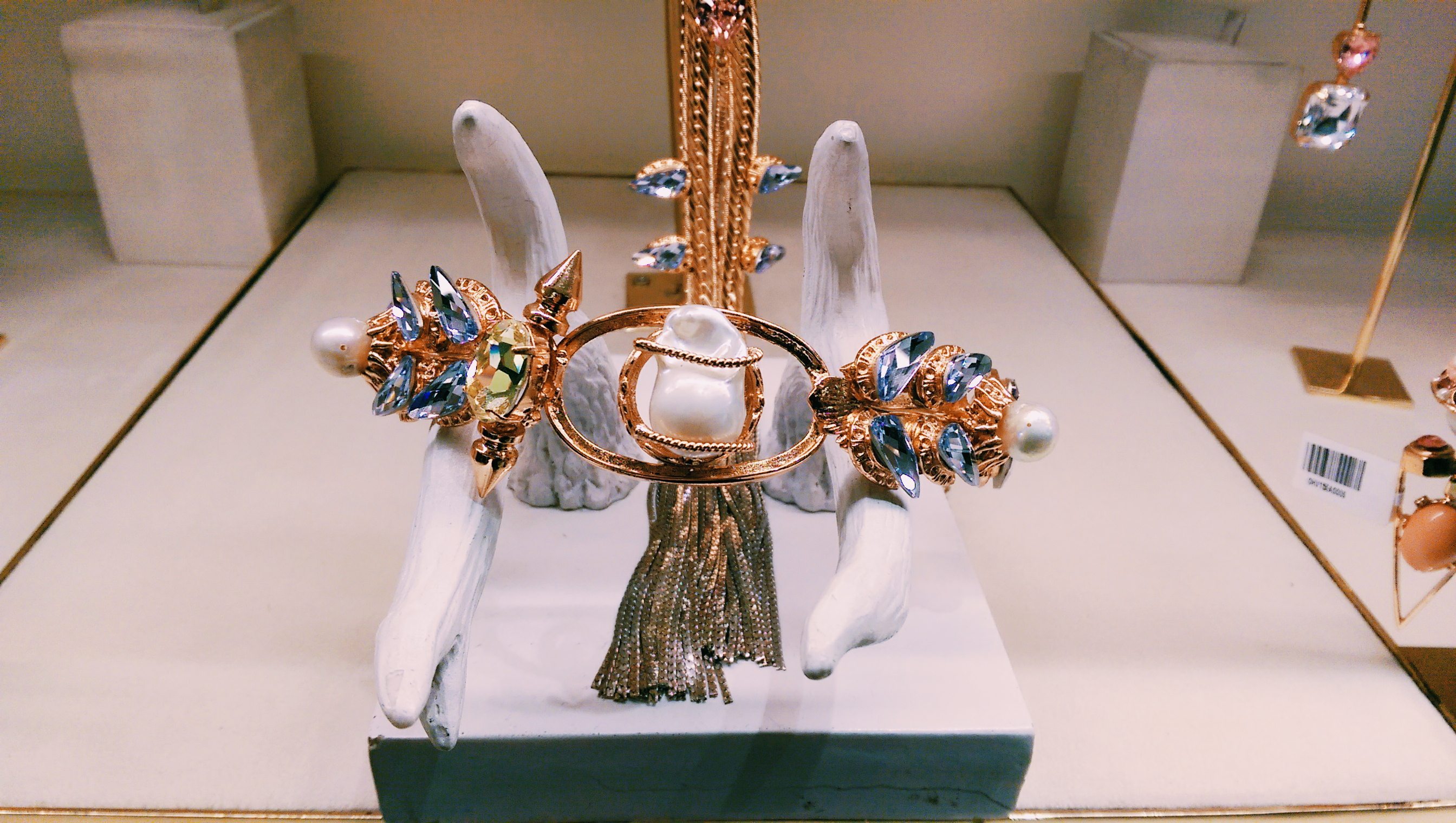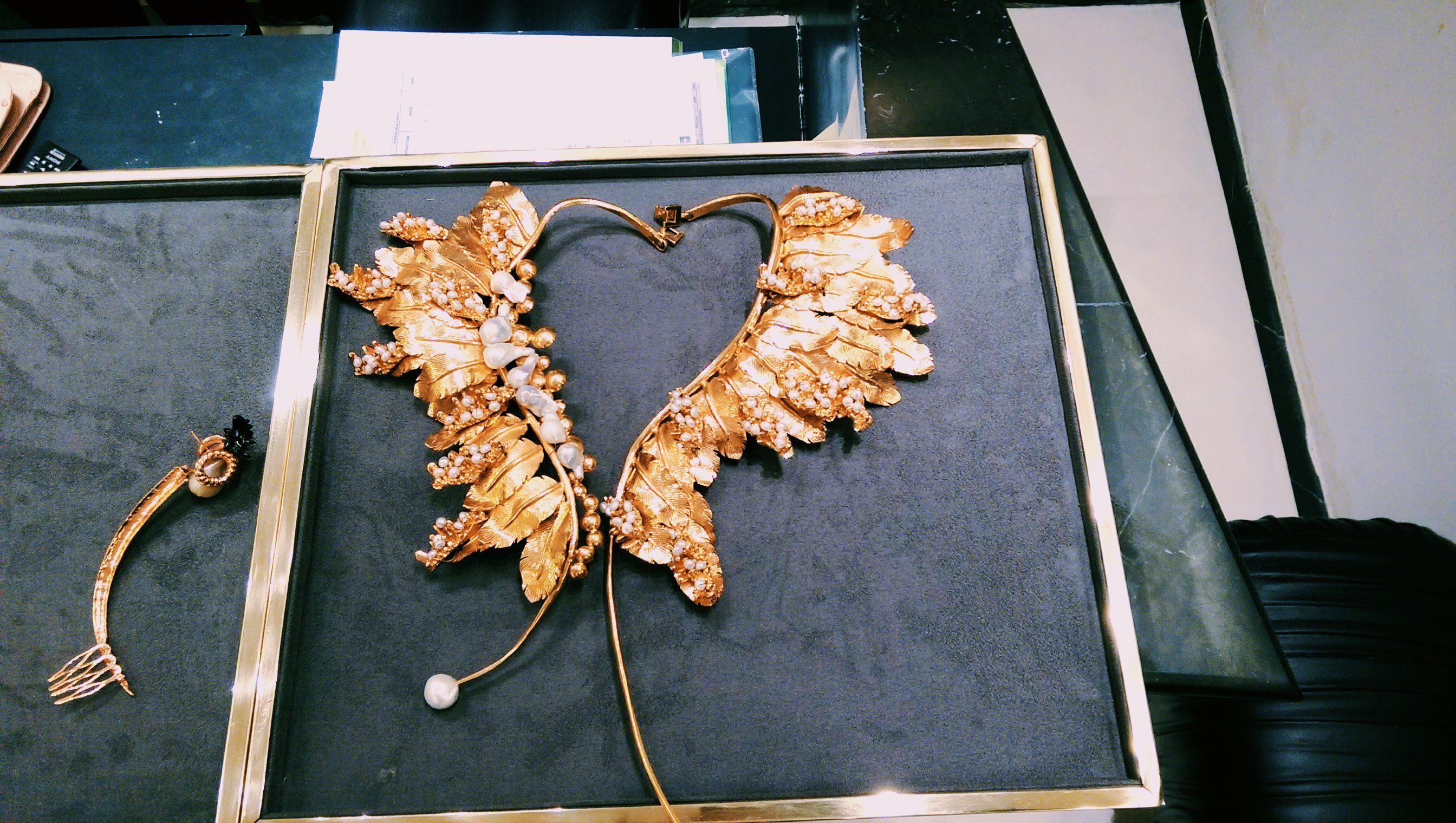 Outhouse has included leather in some of their pieces – there's a leather harness body piece that Nandini was wearing last night and it was really fabulous!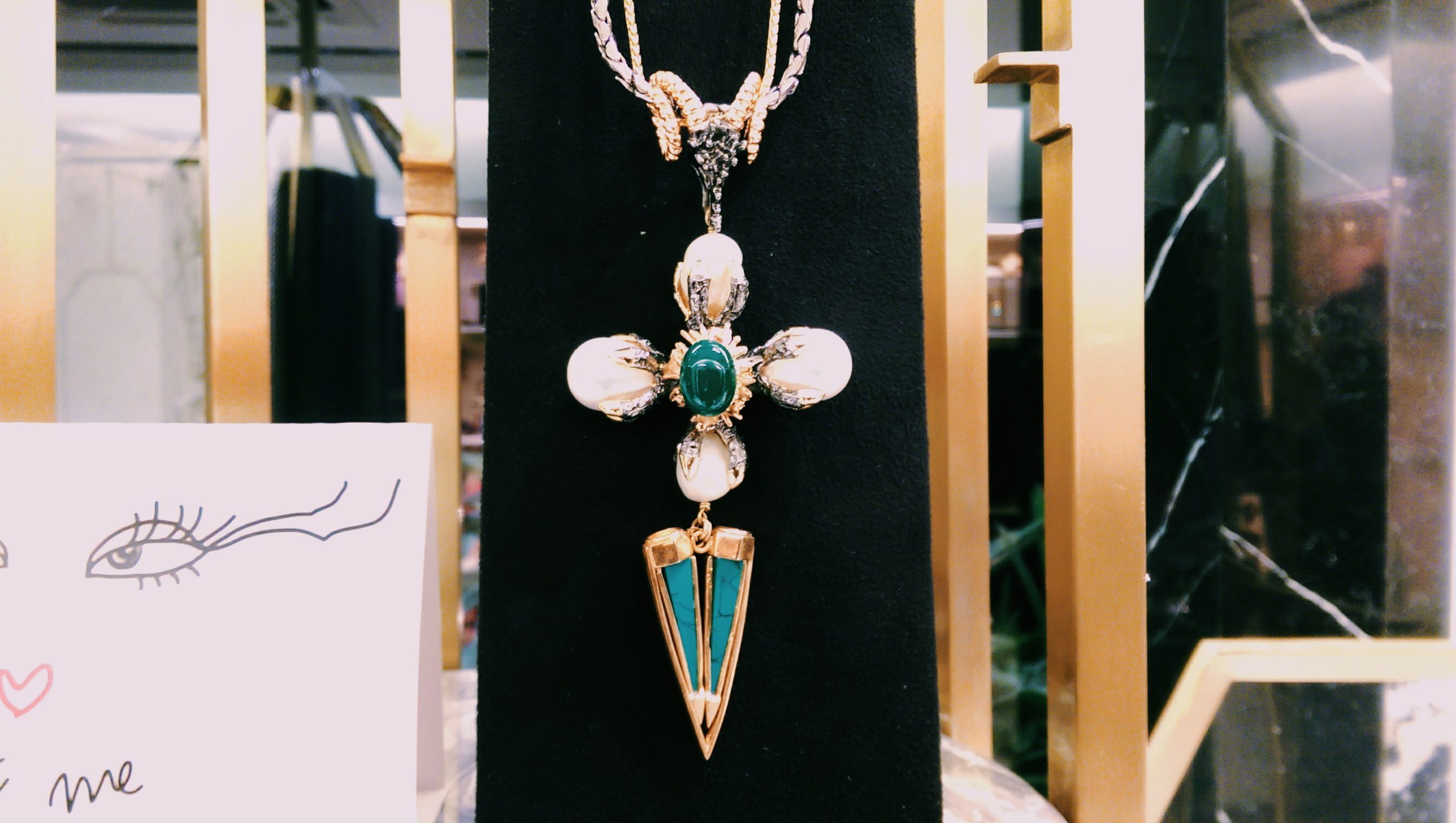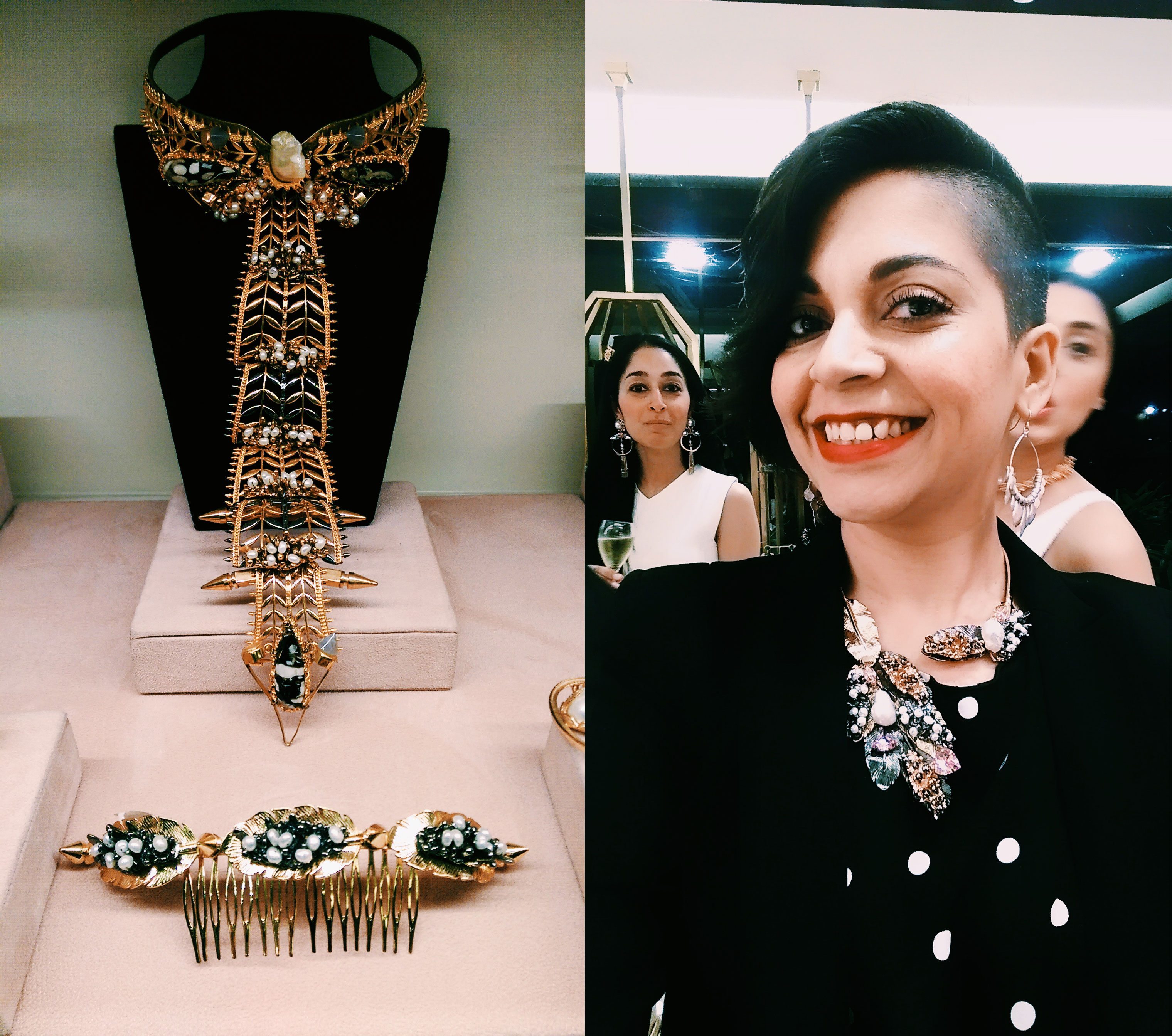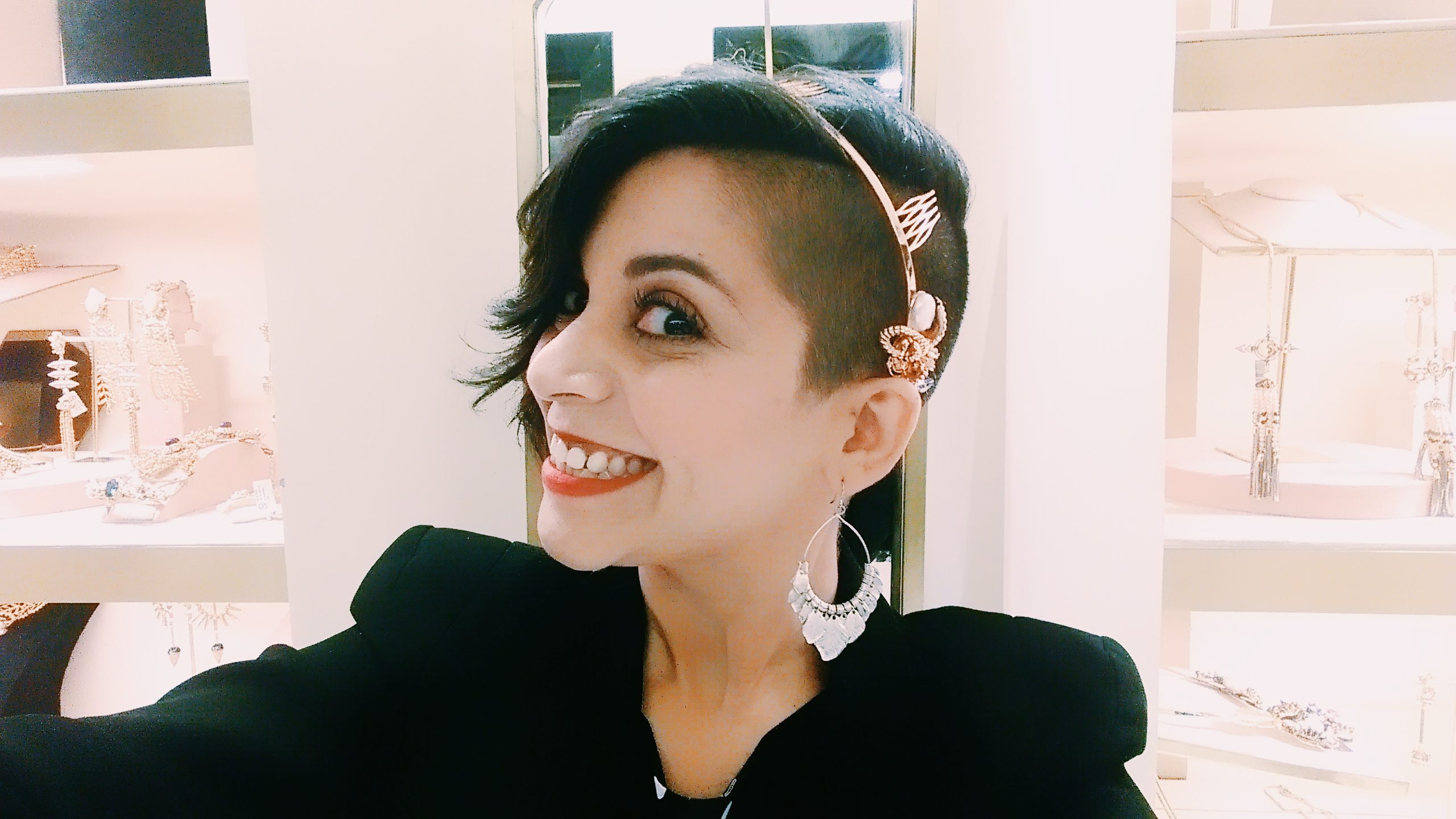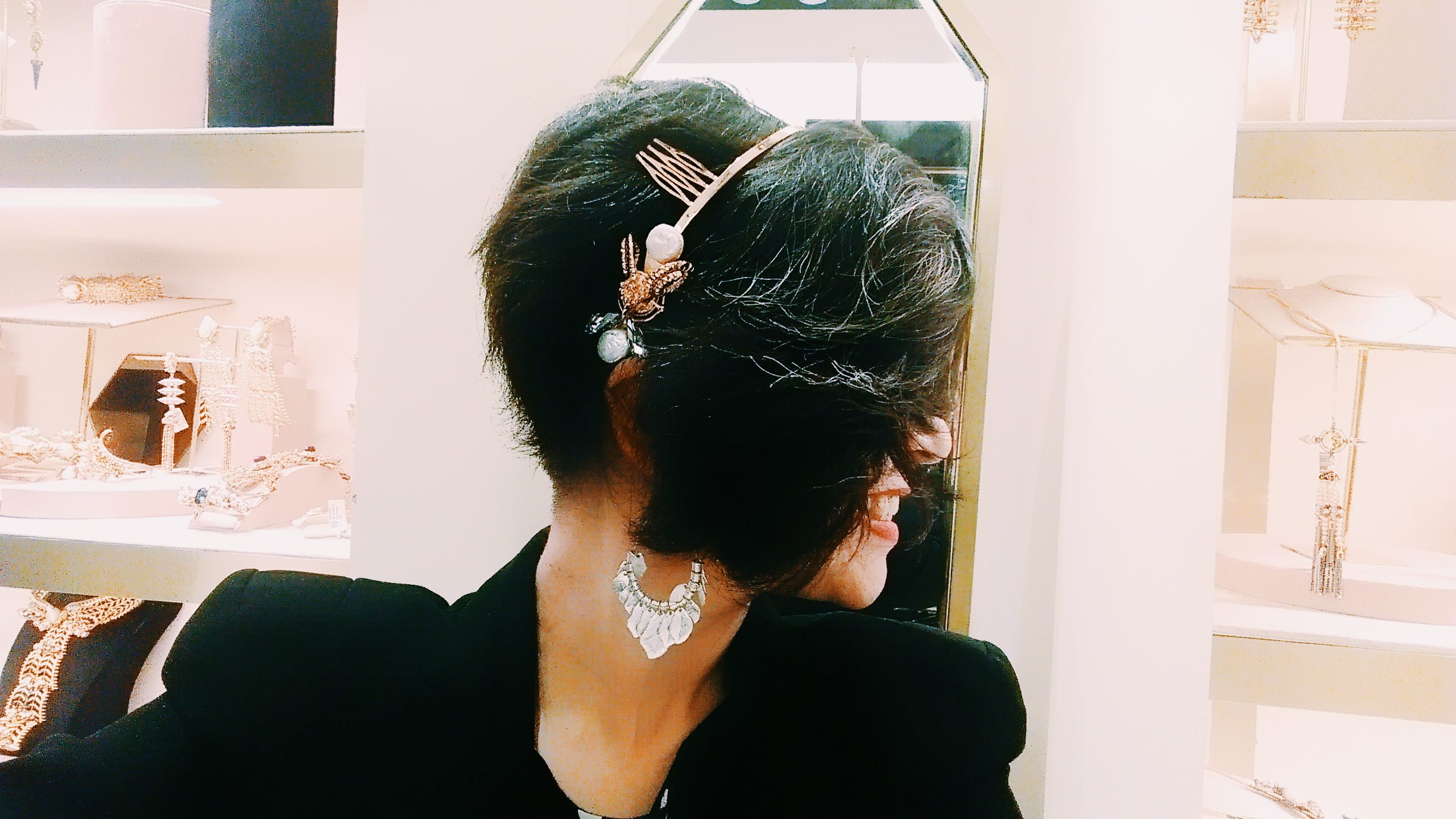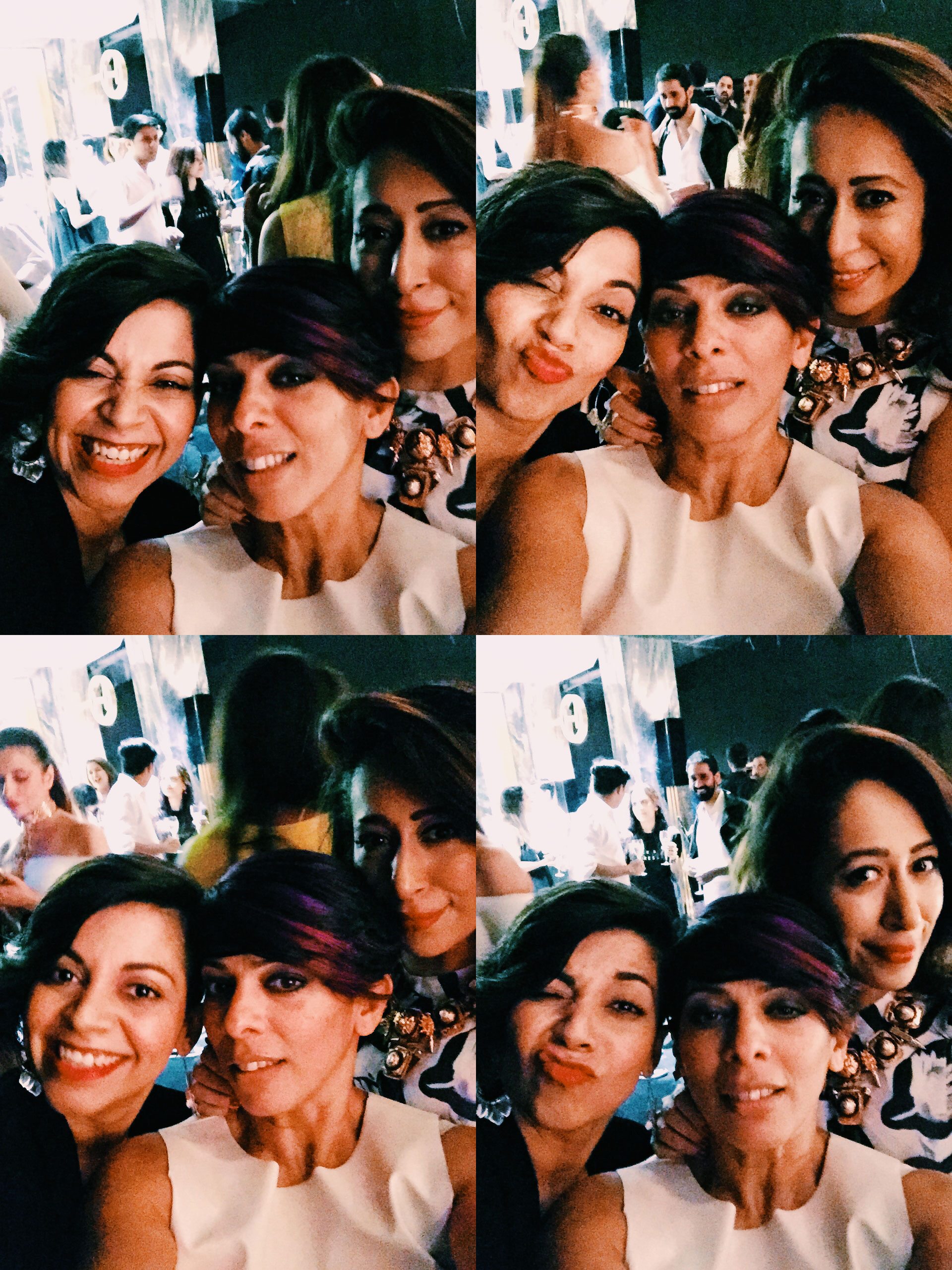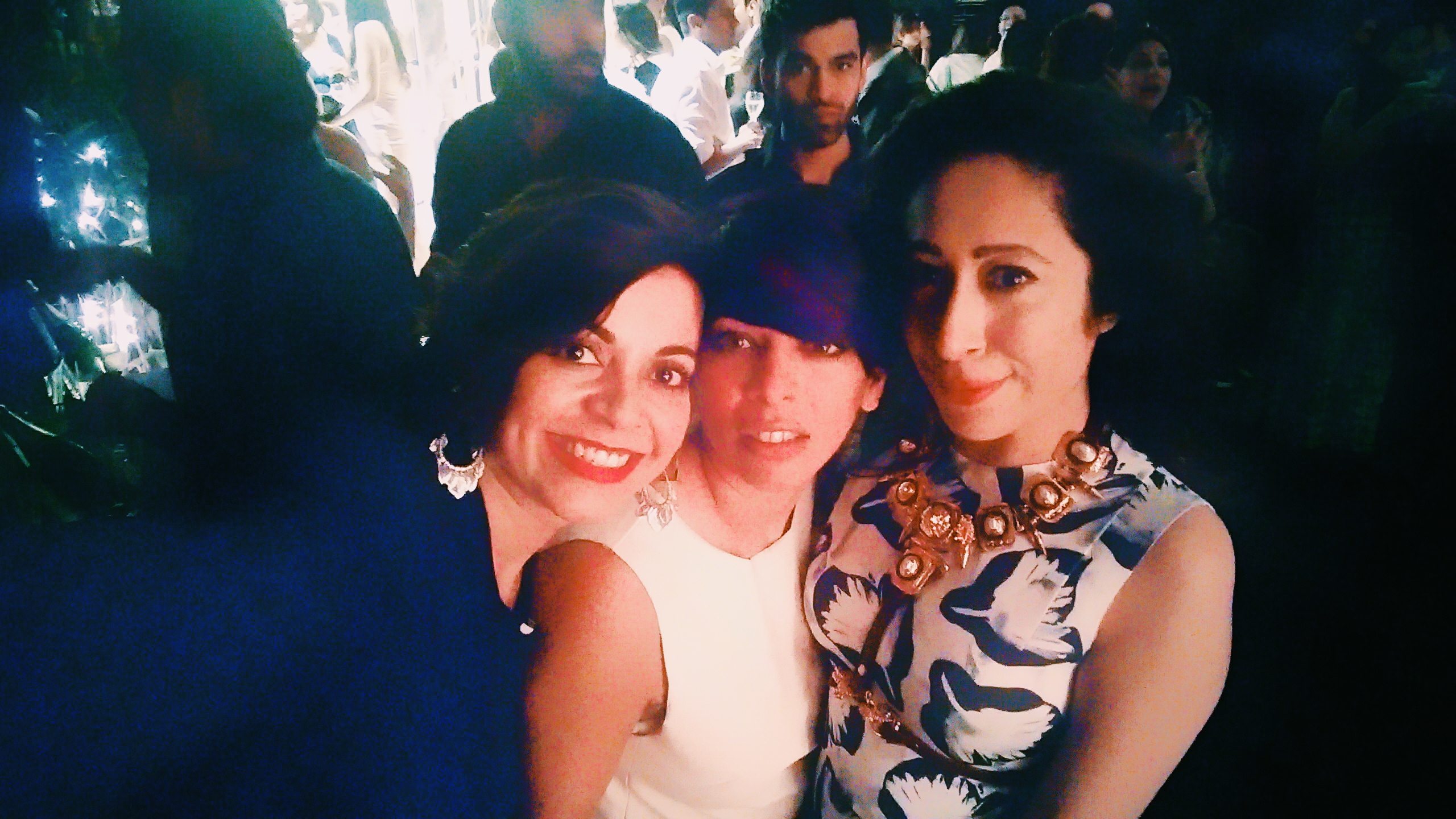 With Urvashi Kaur and Nandini Bhalla above and with Siddhartth of Shivan & Narresh below.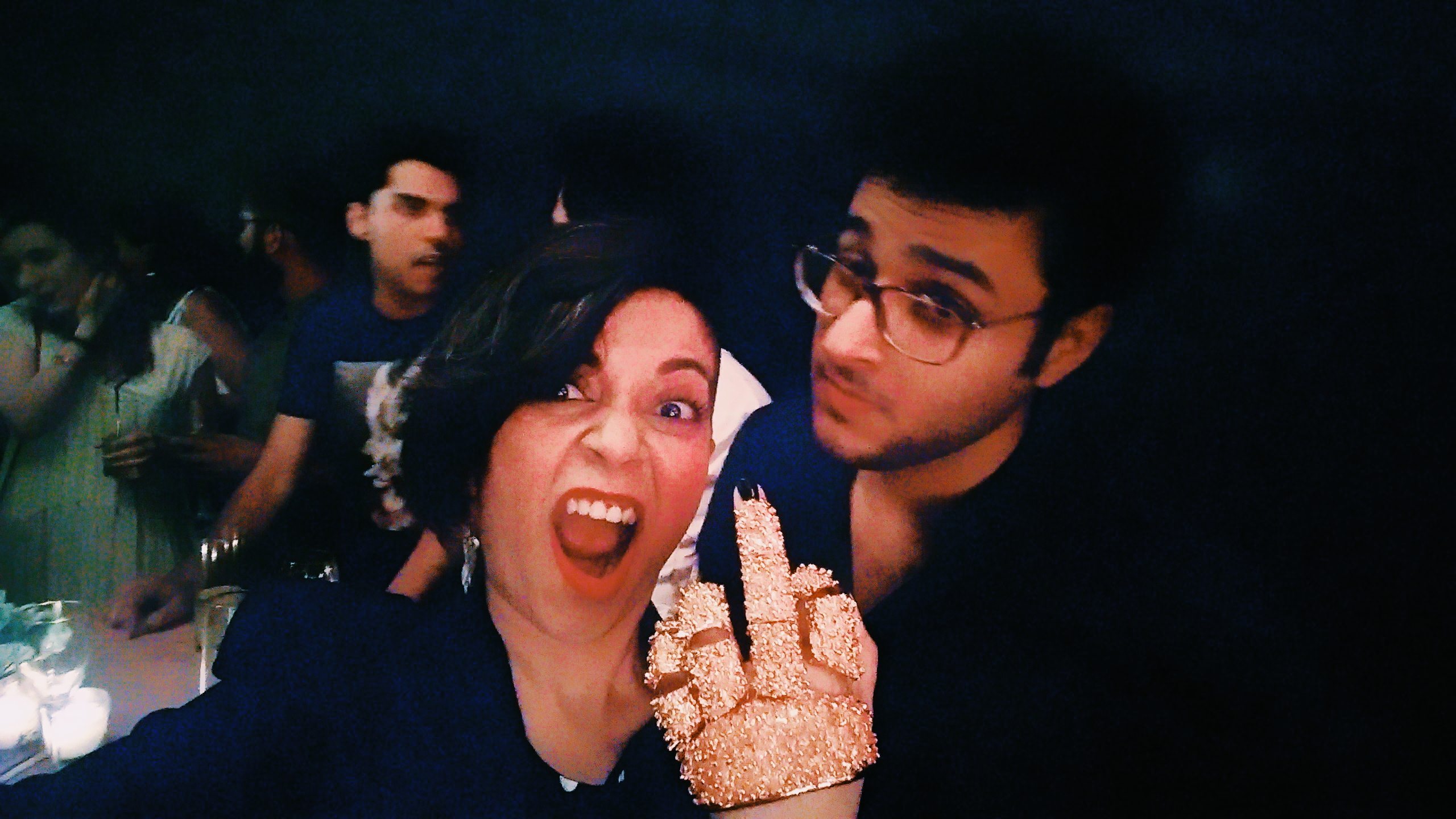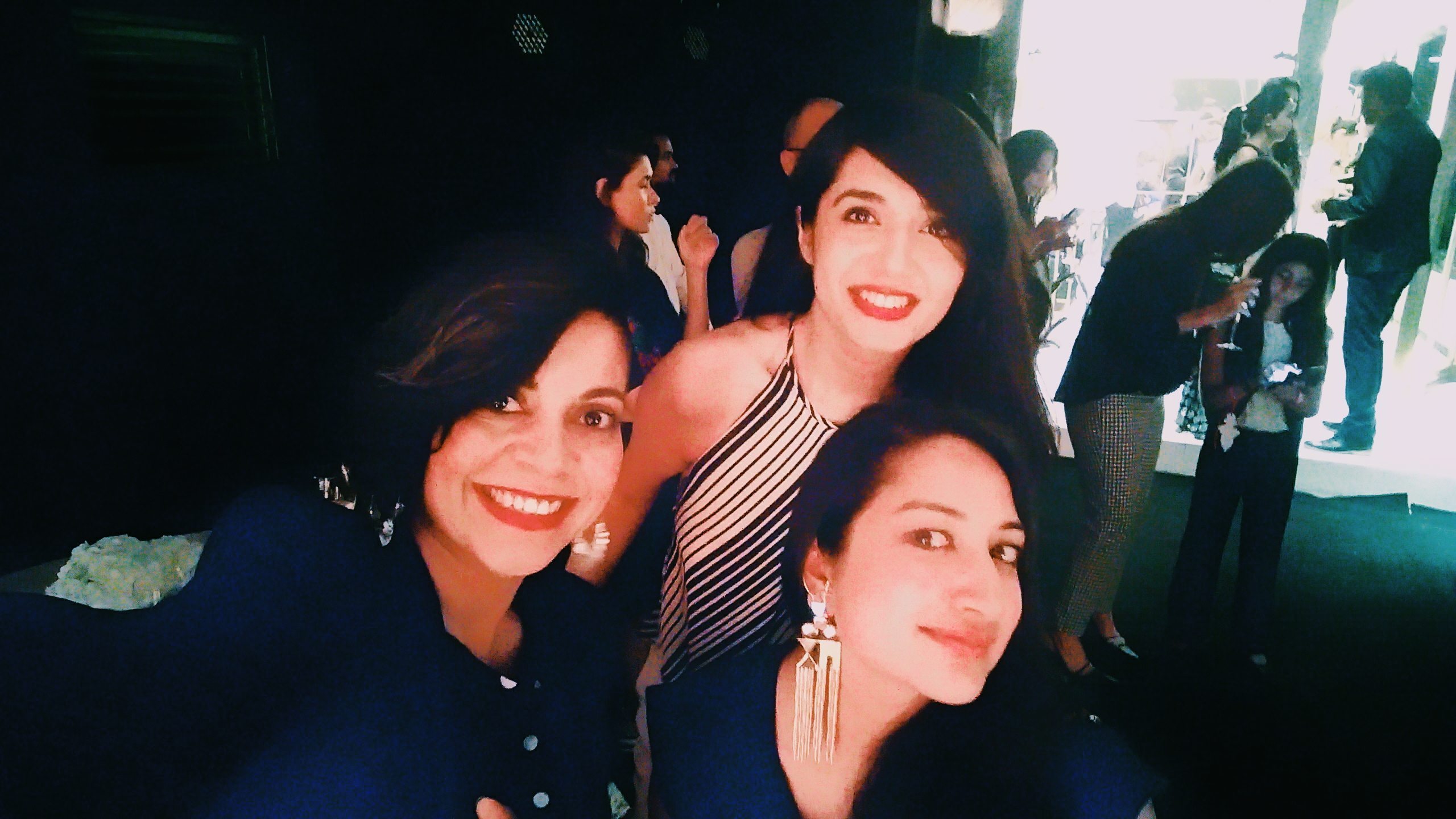 With Zunaili Malik and Meghna Sharma of Cosmo above and with Urvashi Kaur, Sujata Assomull and Gaurav below.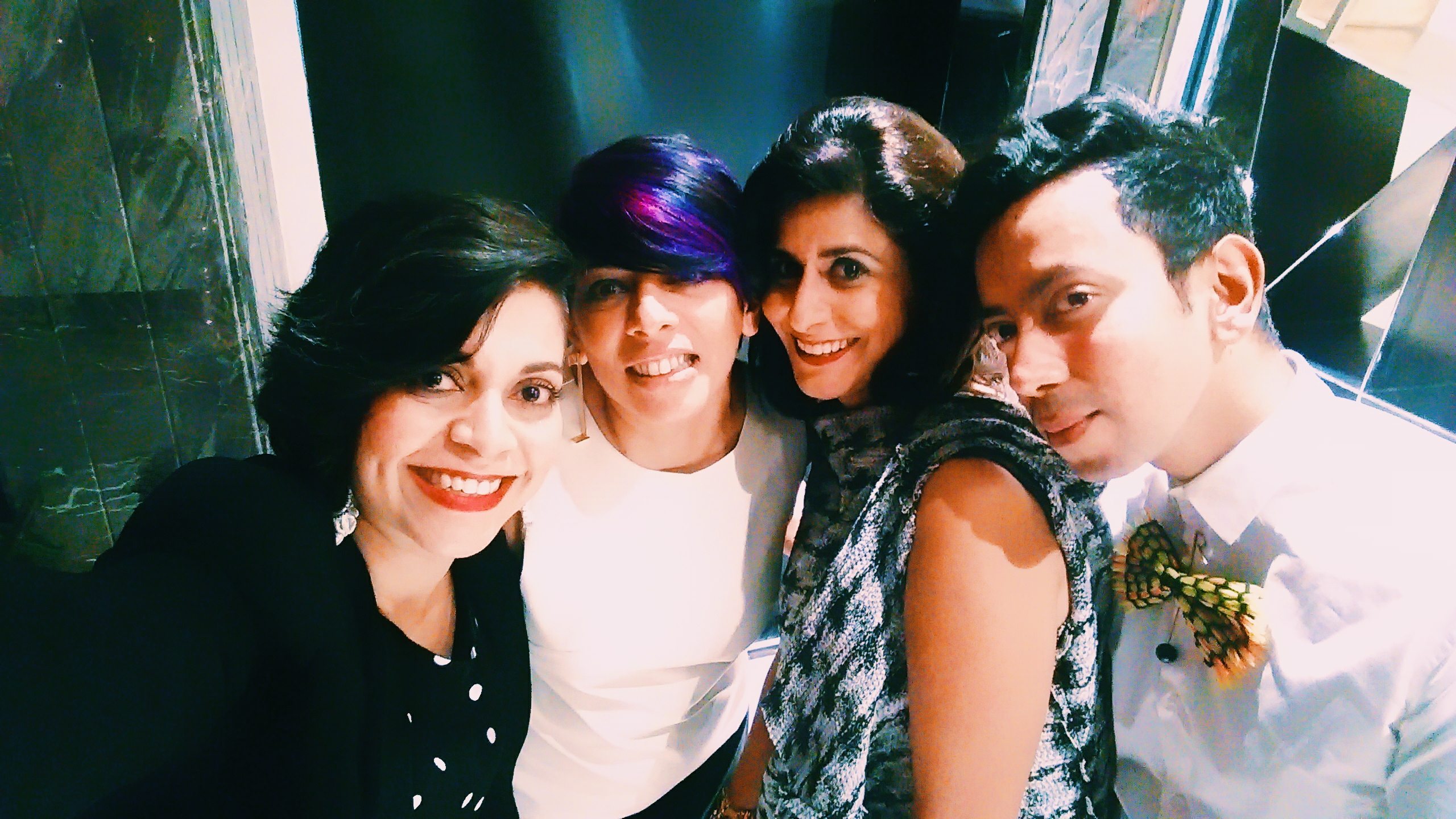 The DJ above and me rocking it below.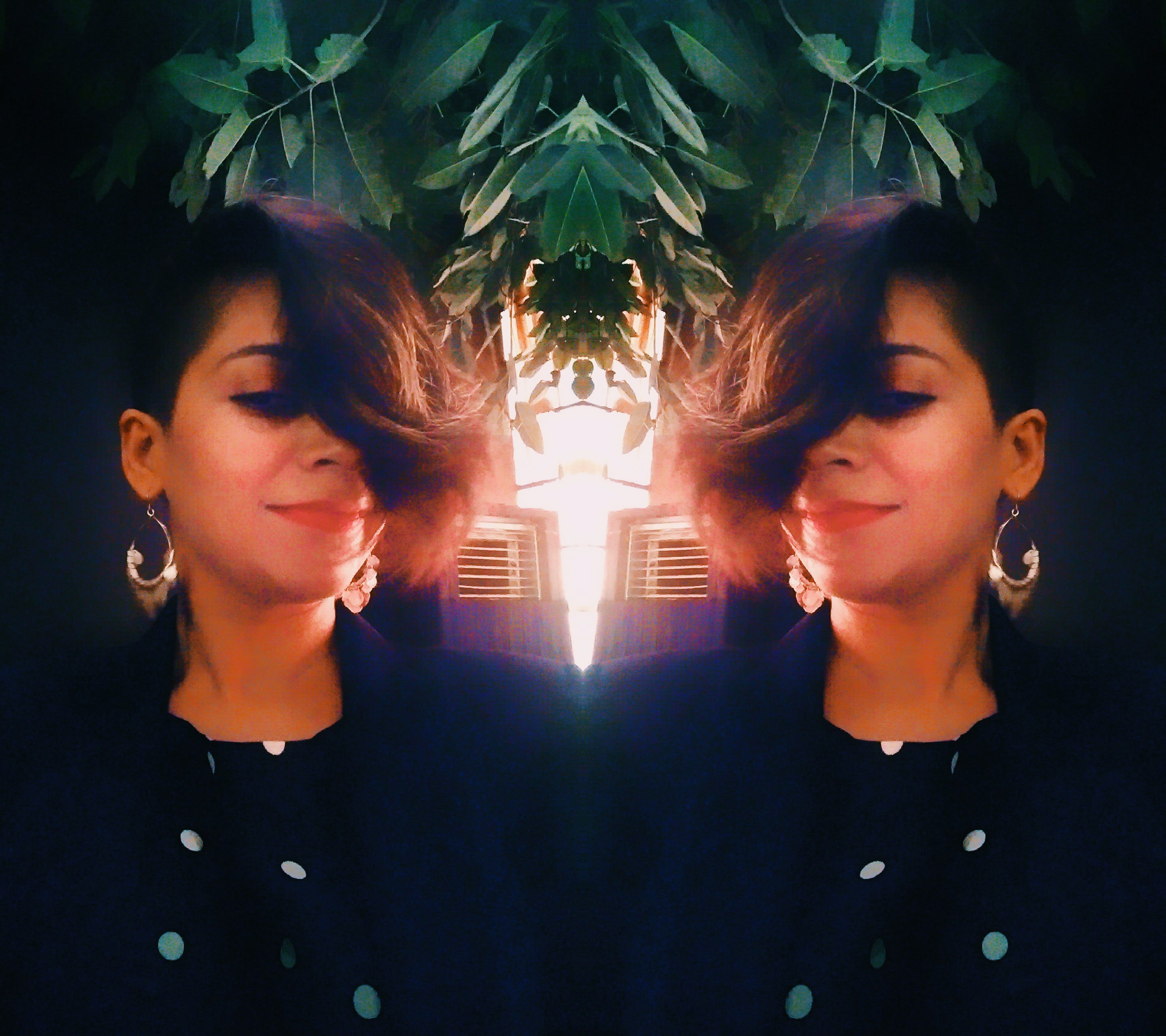 Outhouse Jewellery on Facebook | Instagram | Twitter
They also retail on a number of online stores and Pernia's Pop-up Shop was one of the first ones to bring them on board.