The 40 degree Celsius days are gone! The Monsoons aren't in full flow yet in Delhi but Bombay's been drowning as usual. I'm trying to squeeze in as many outdoor shoots as possible because during the Monsoon, who knows how this personal style blogging thing is going to work. This is my first regular season after all. I am clearly enjoying it a lot because now I plan my week around this. What am I going to wear from my wardrobe now? Is there is an emerging designer I would love to feature here and maybe they can send me something I like? Where am I going to drag Akanksha next so she can take my pictures? And how do I give her a crash course in photography so that my time on the editing desk is minimal? ( Don't kill me Goloo, I love you! )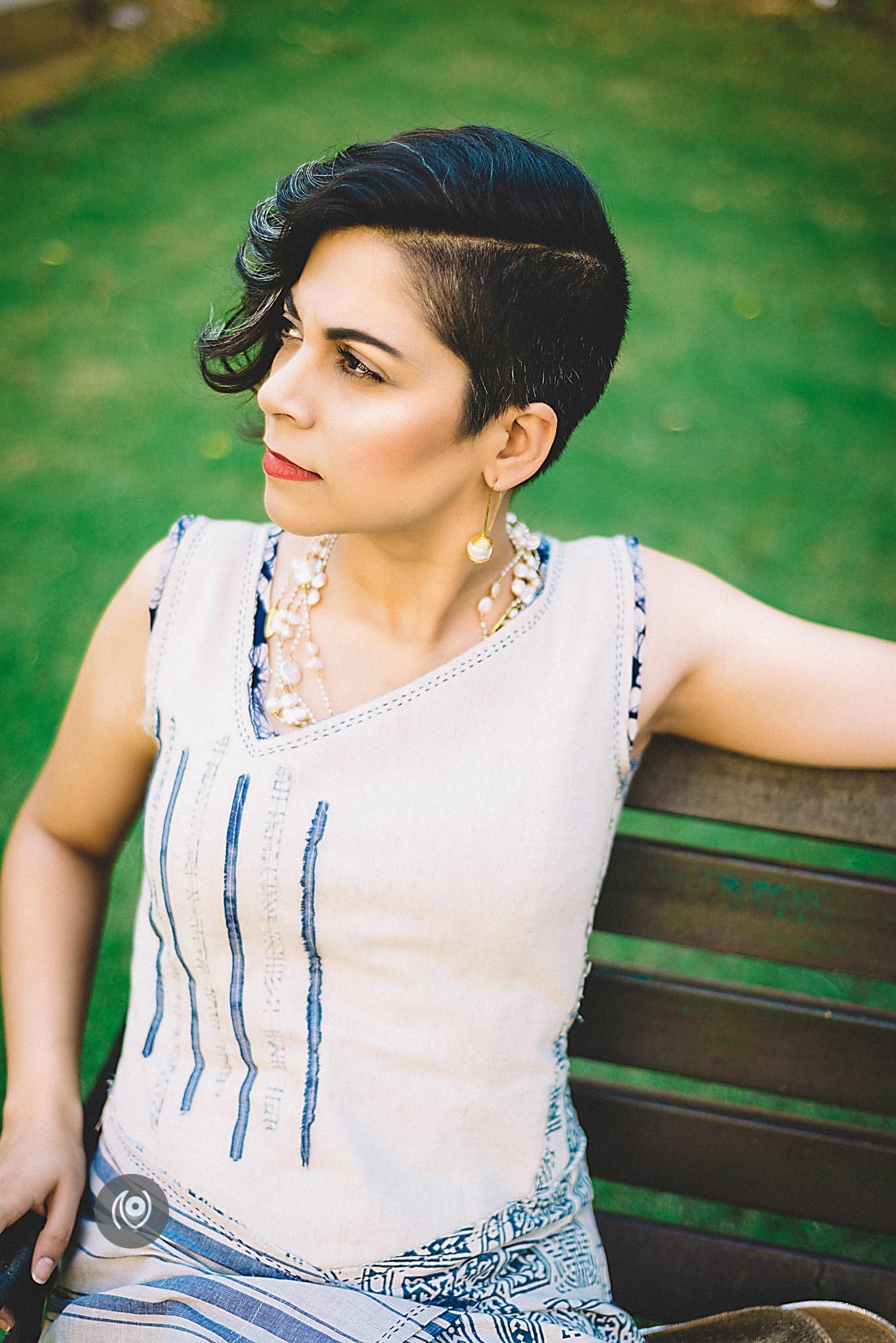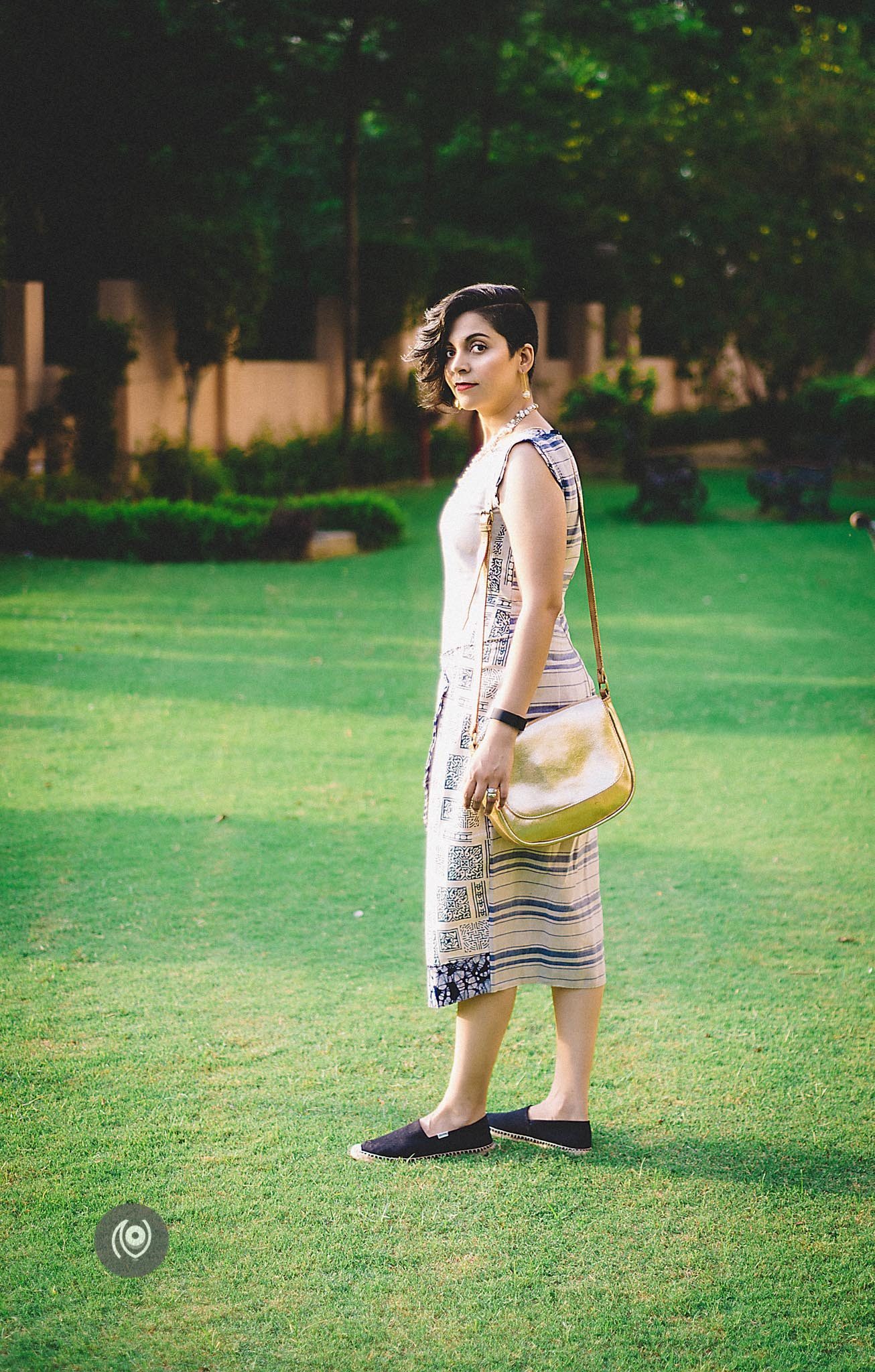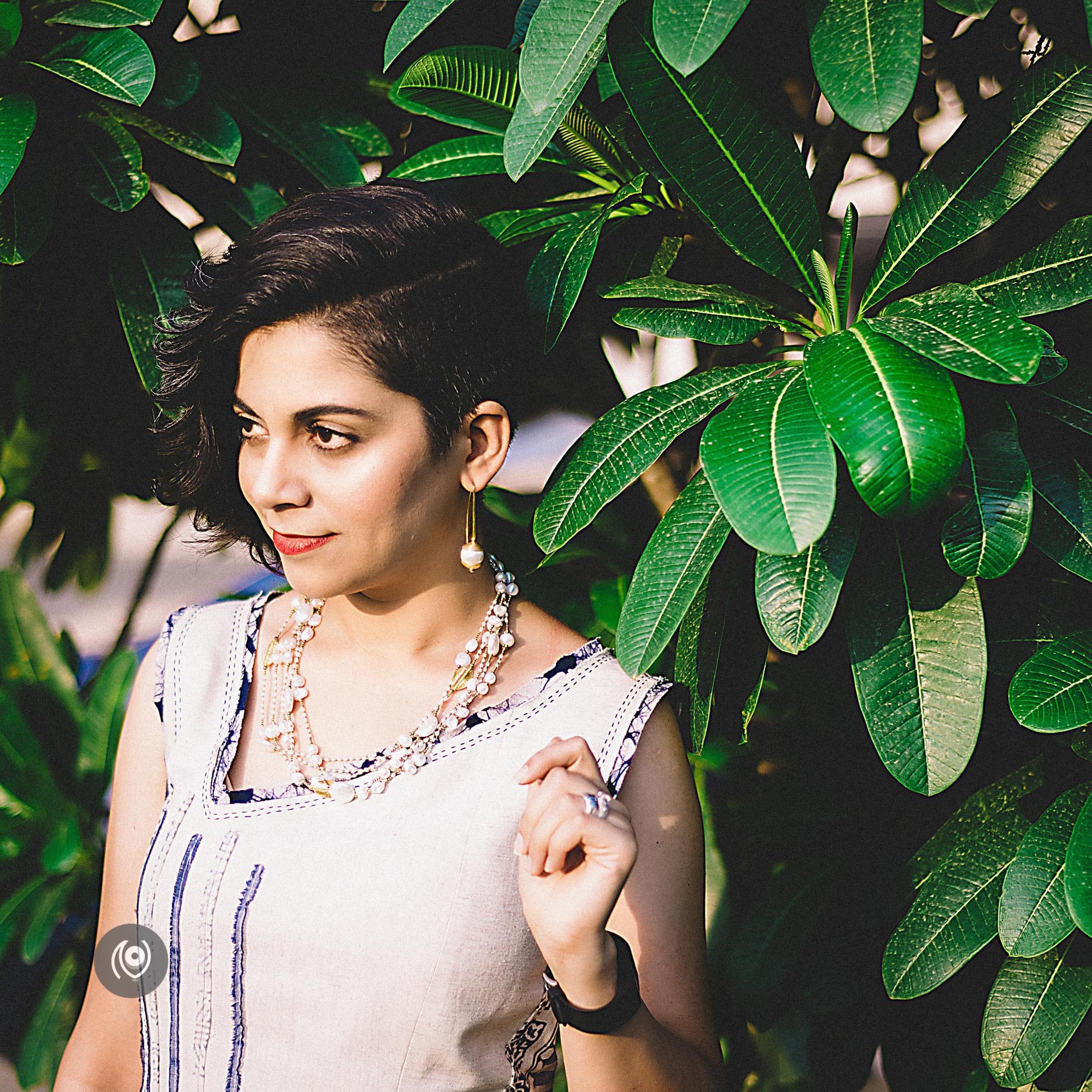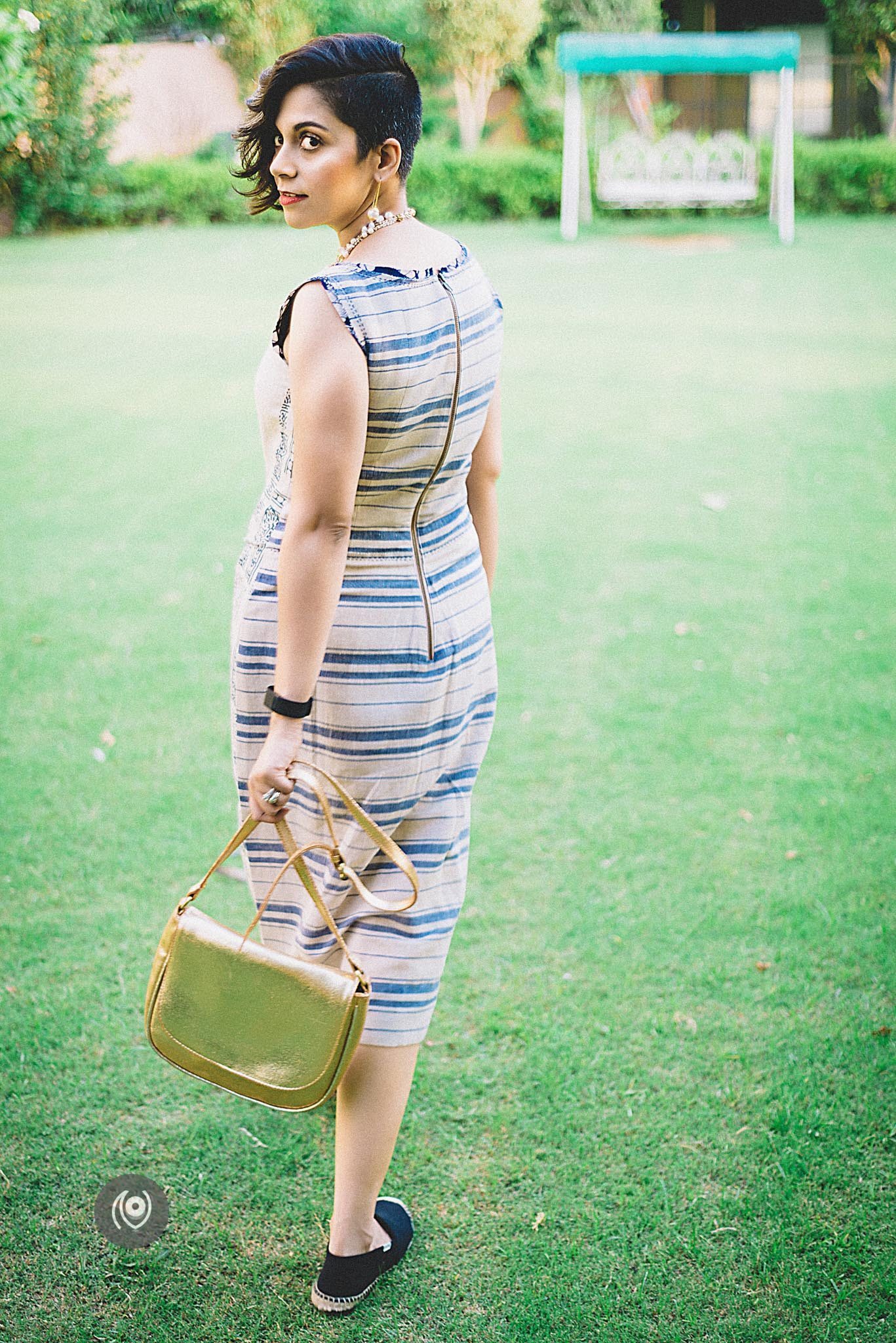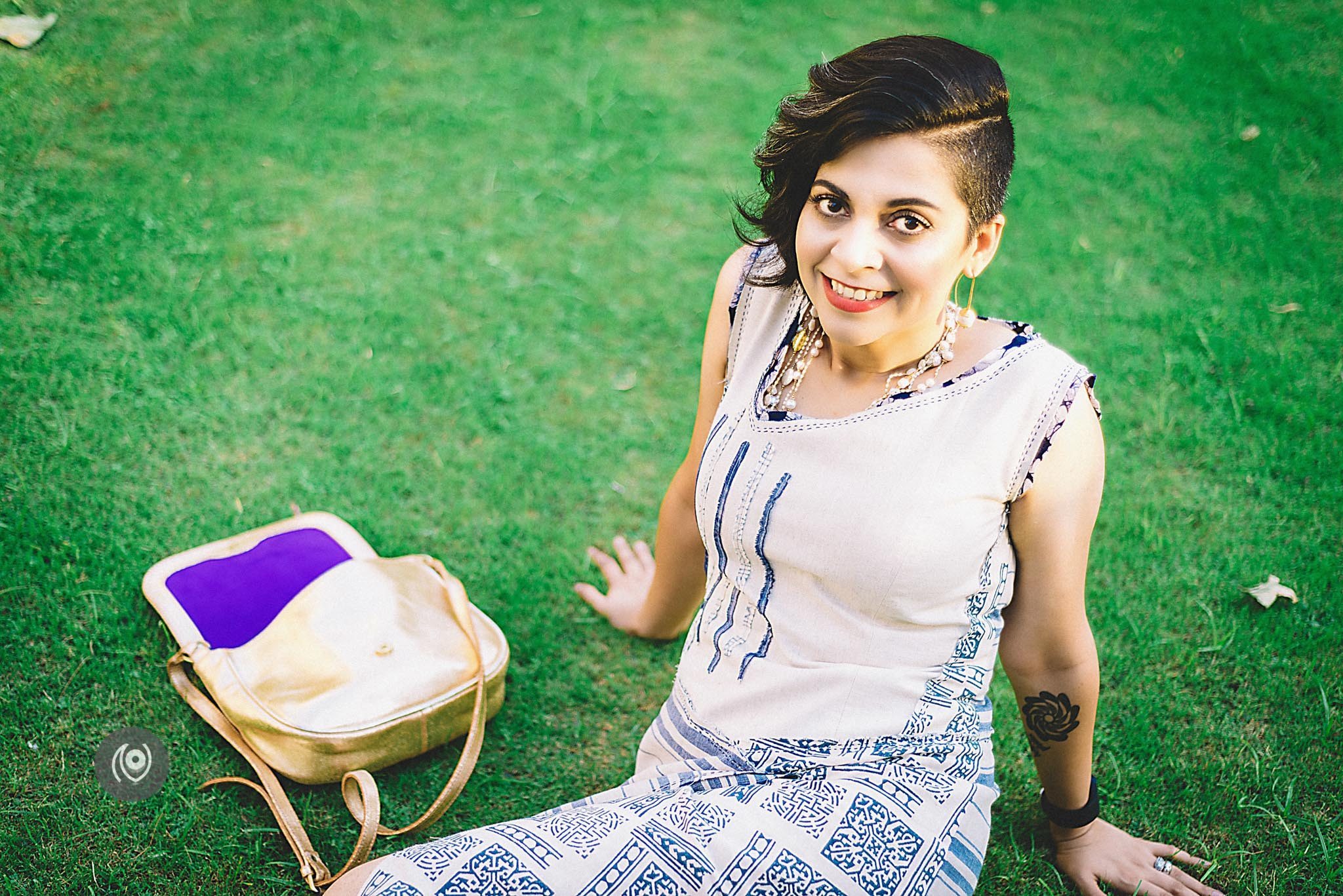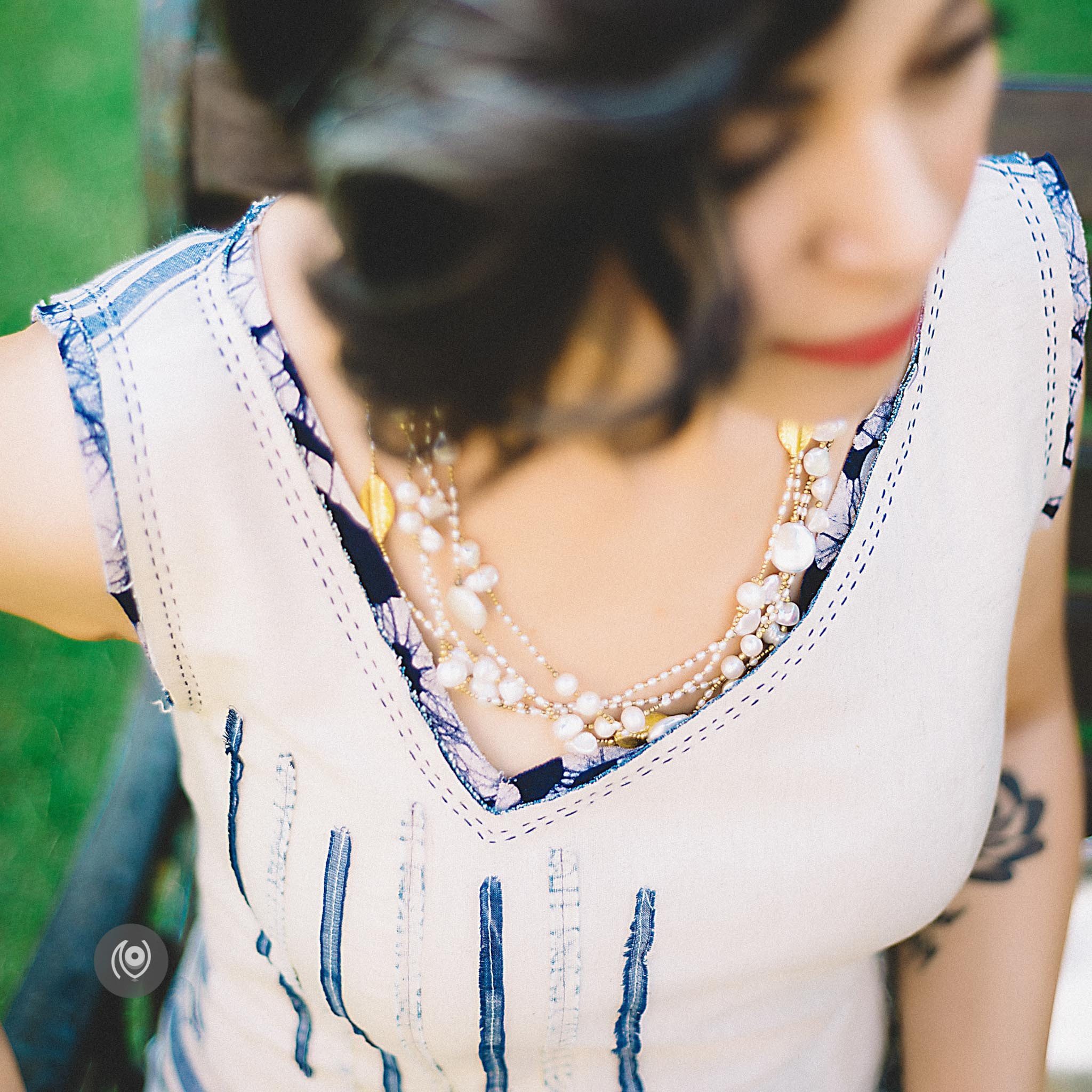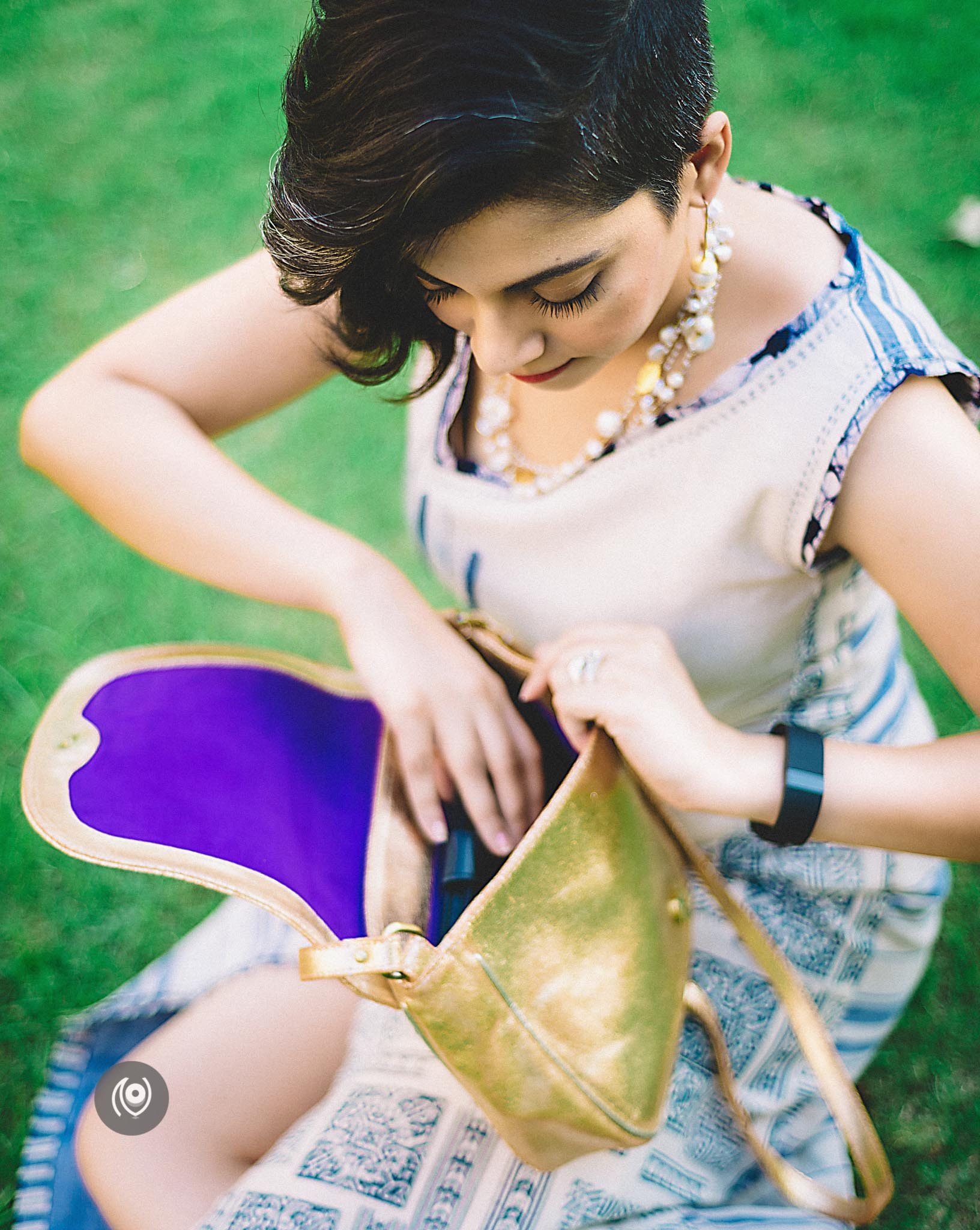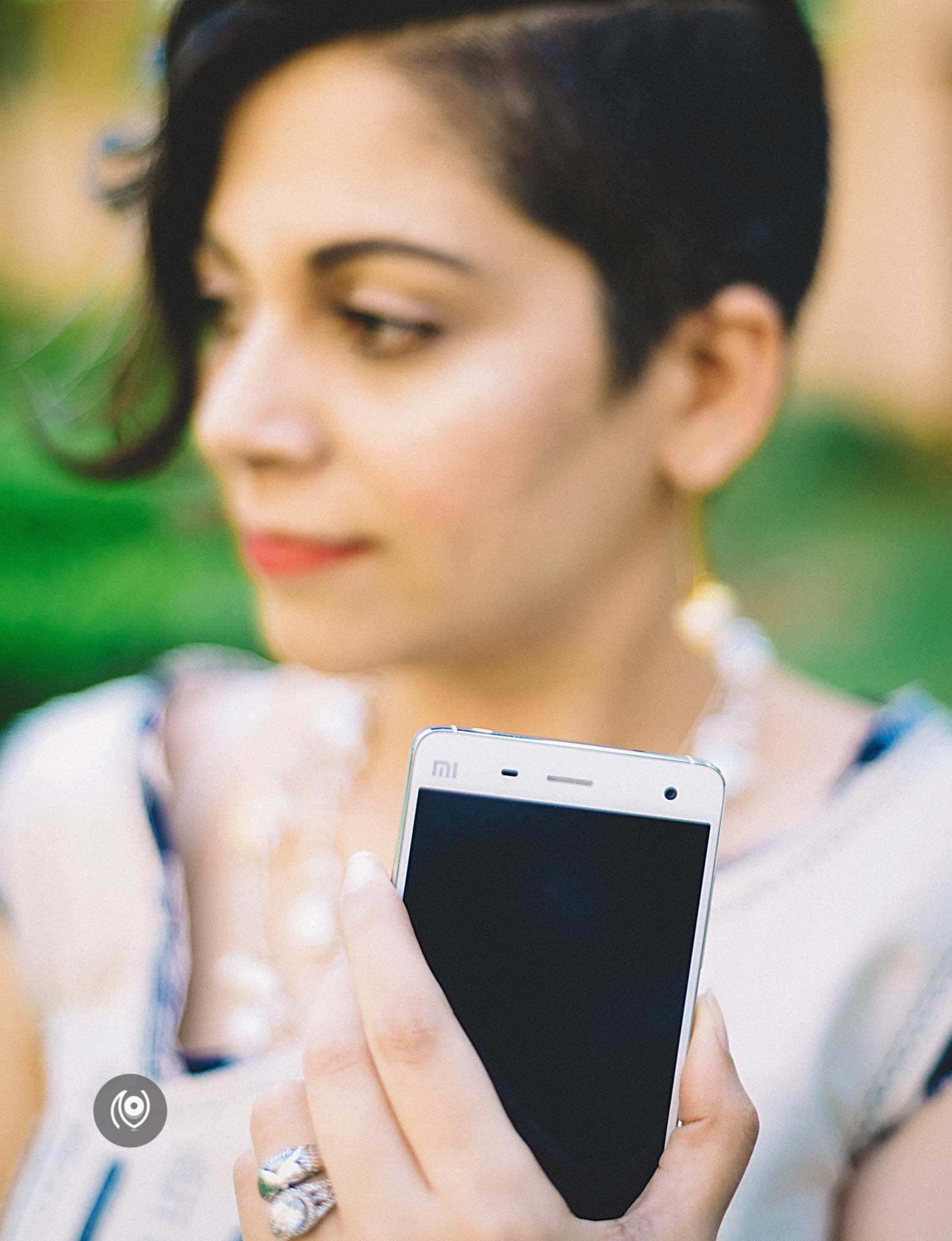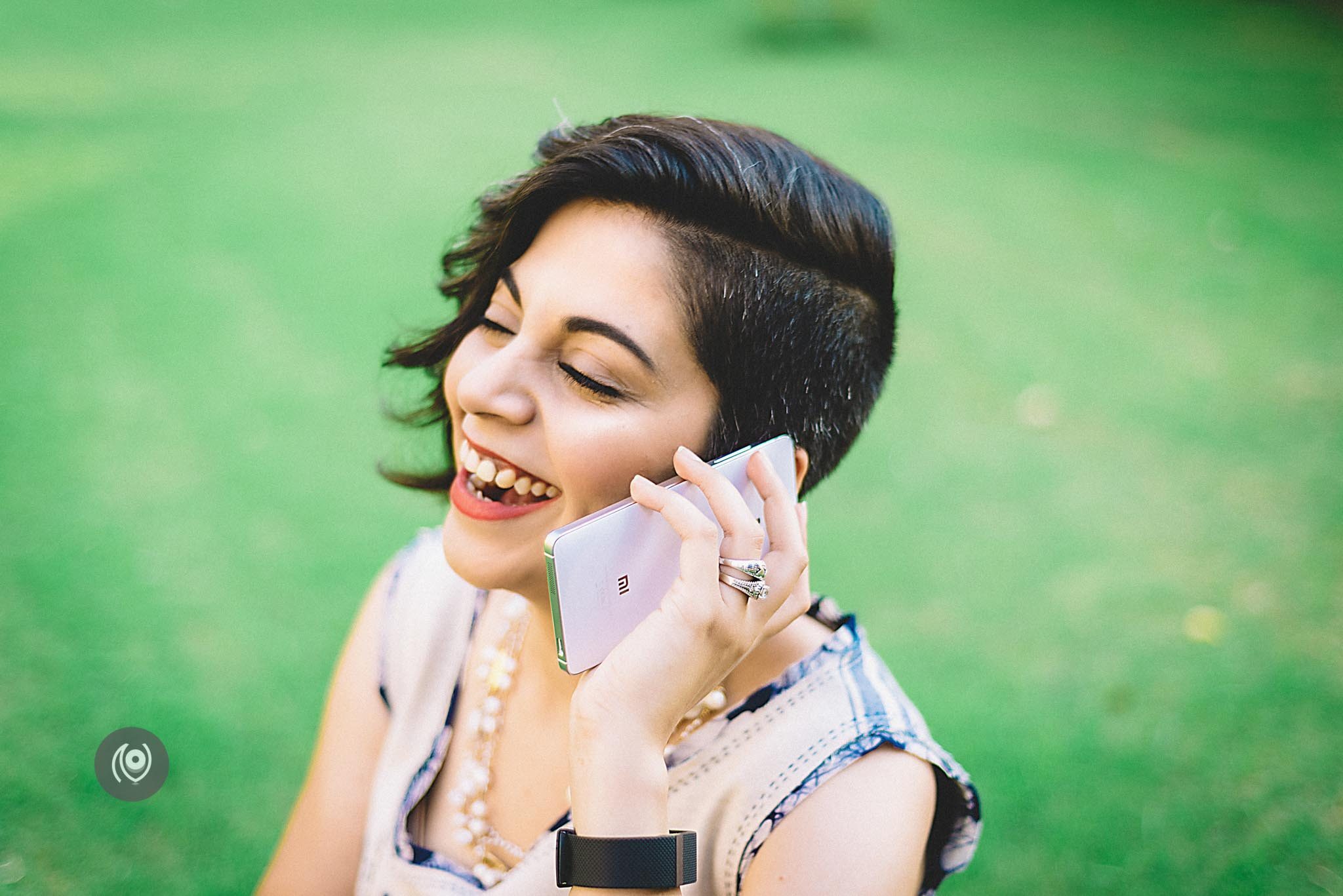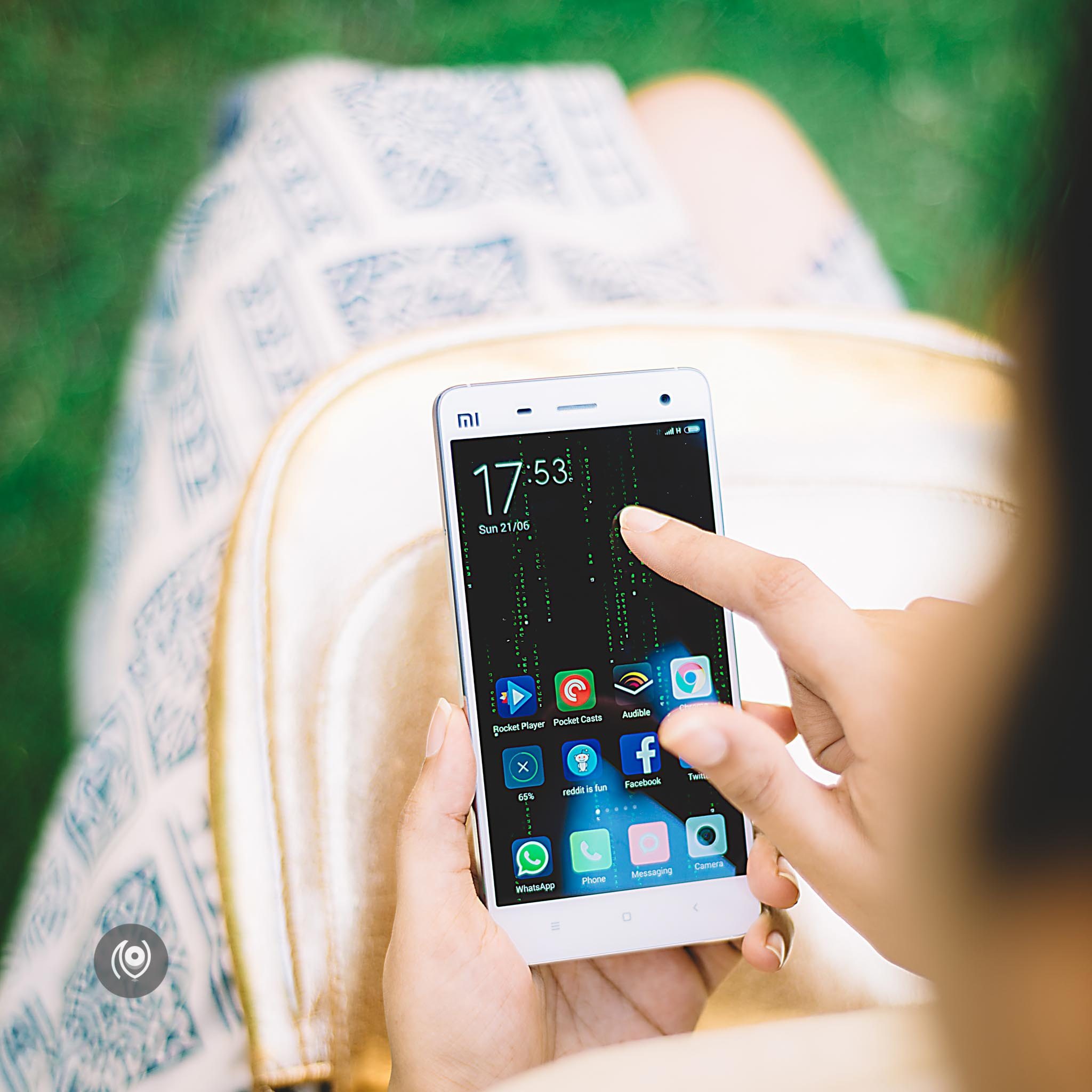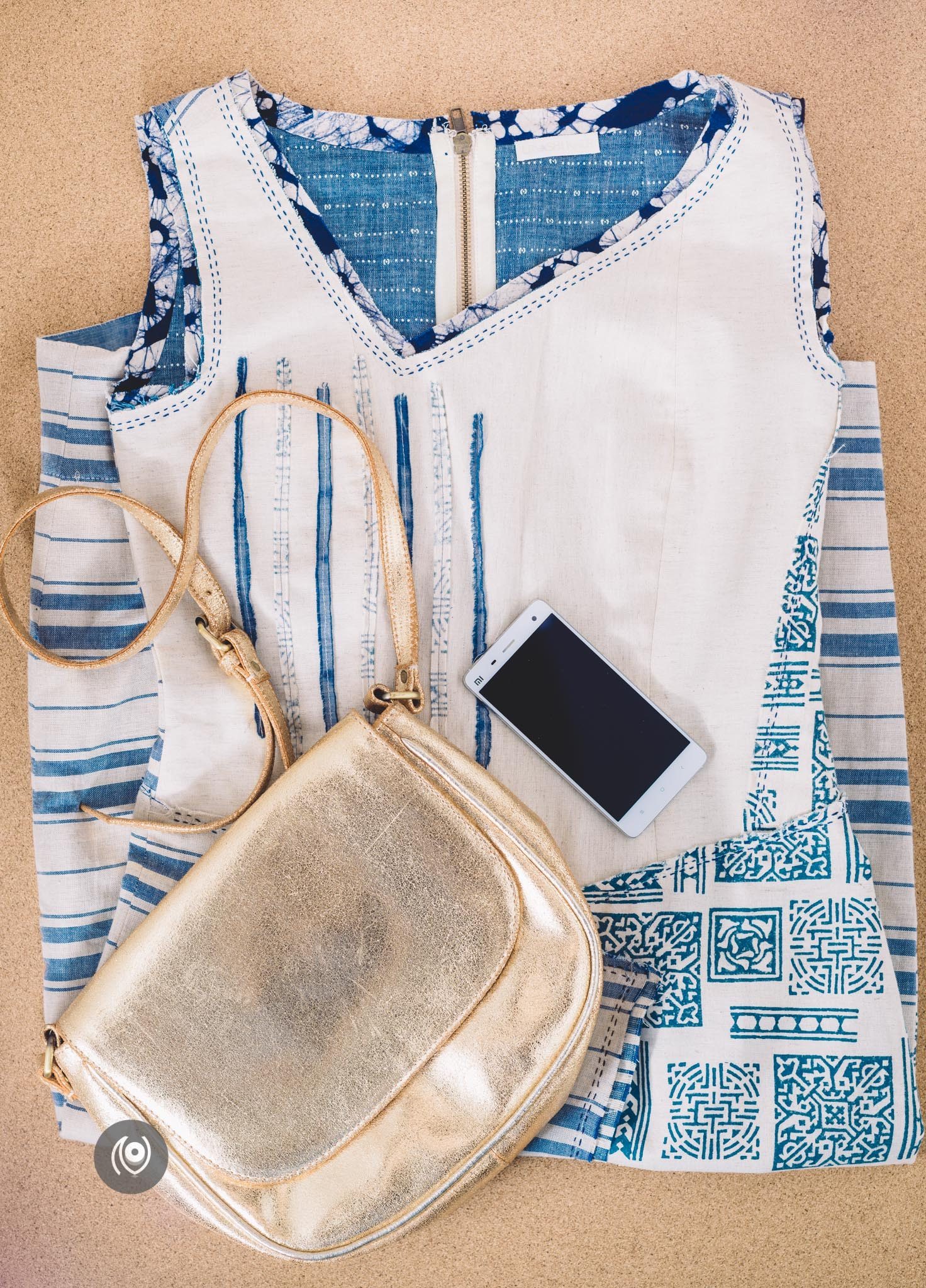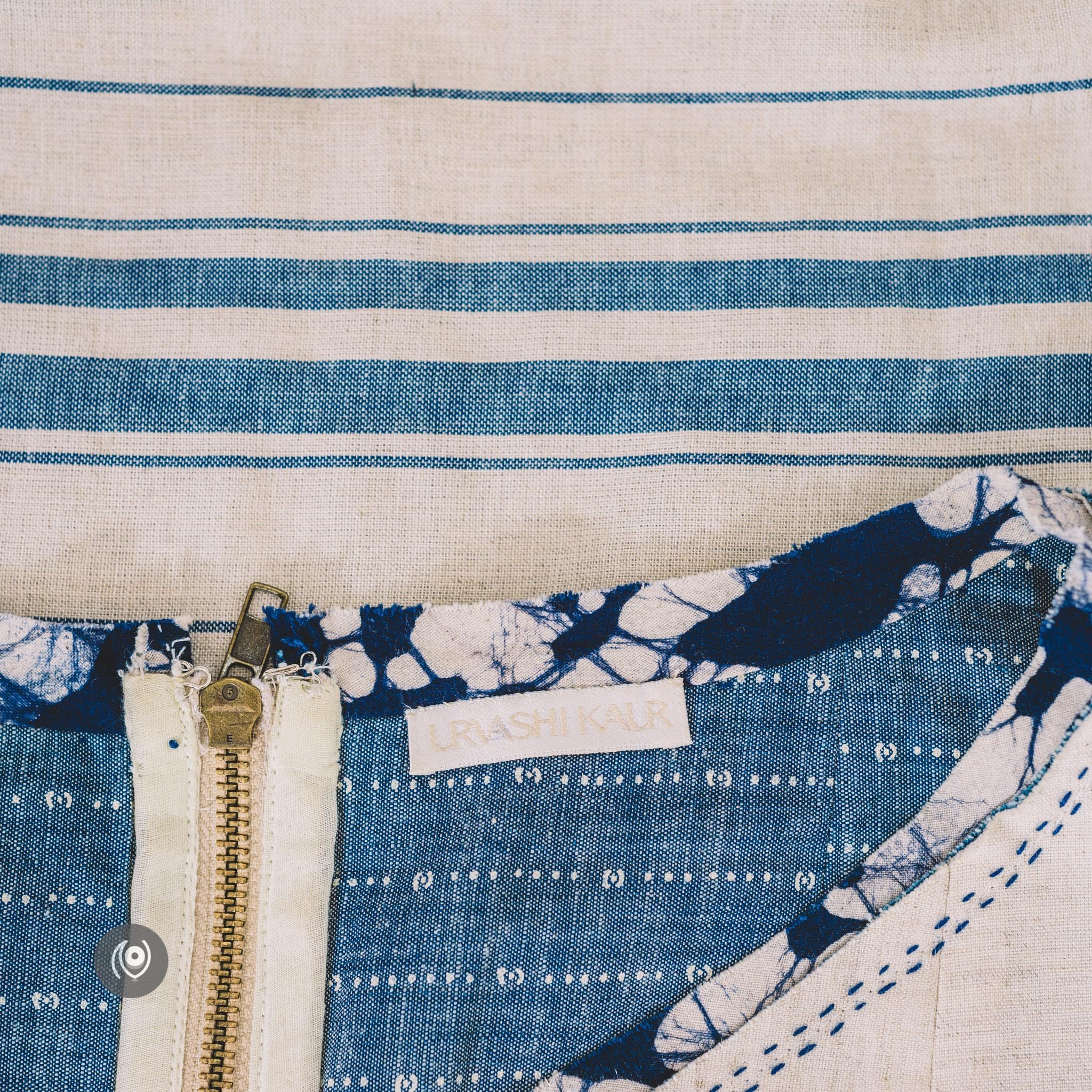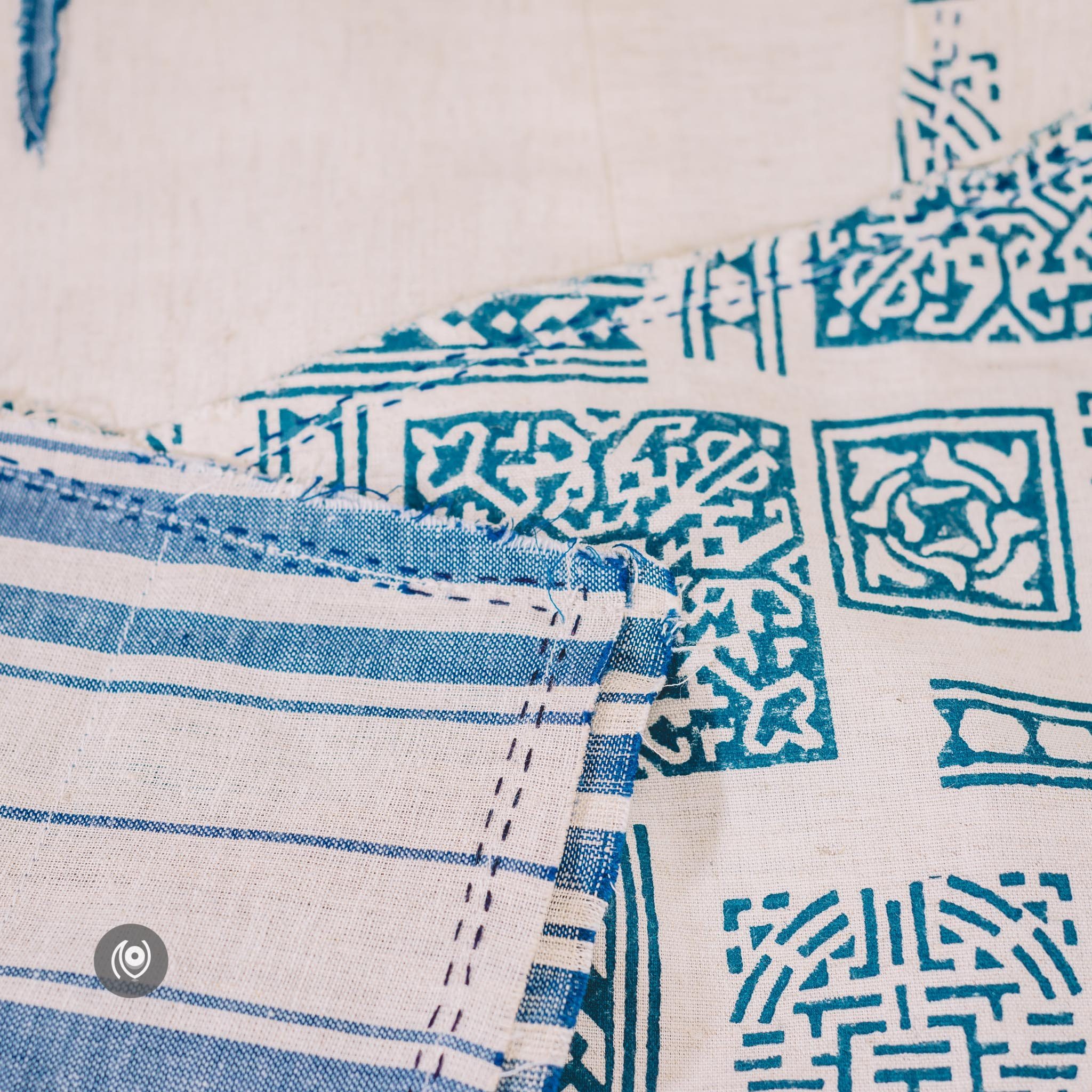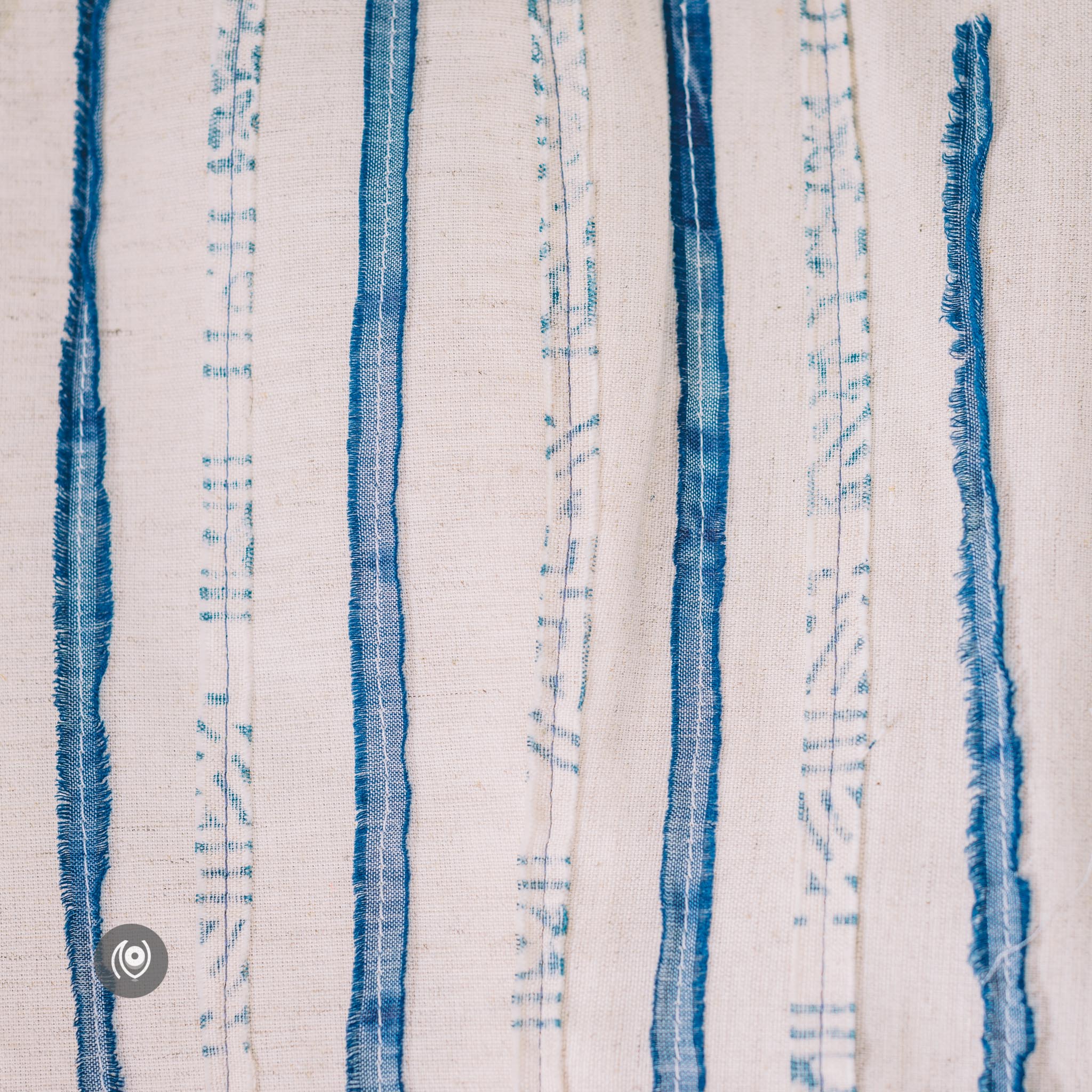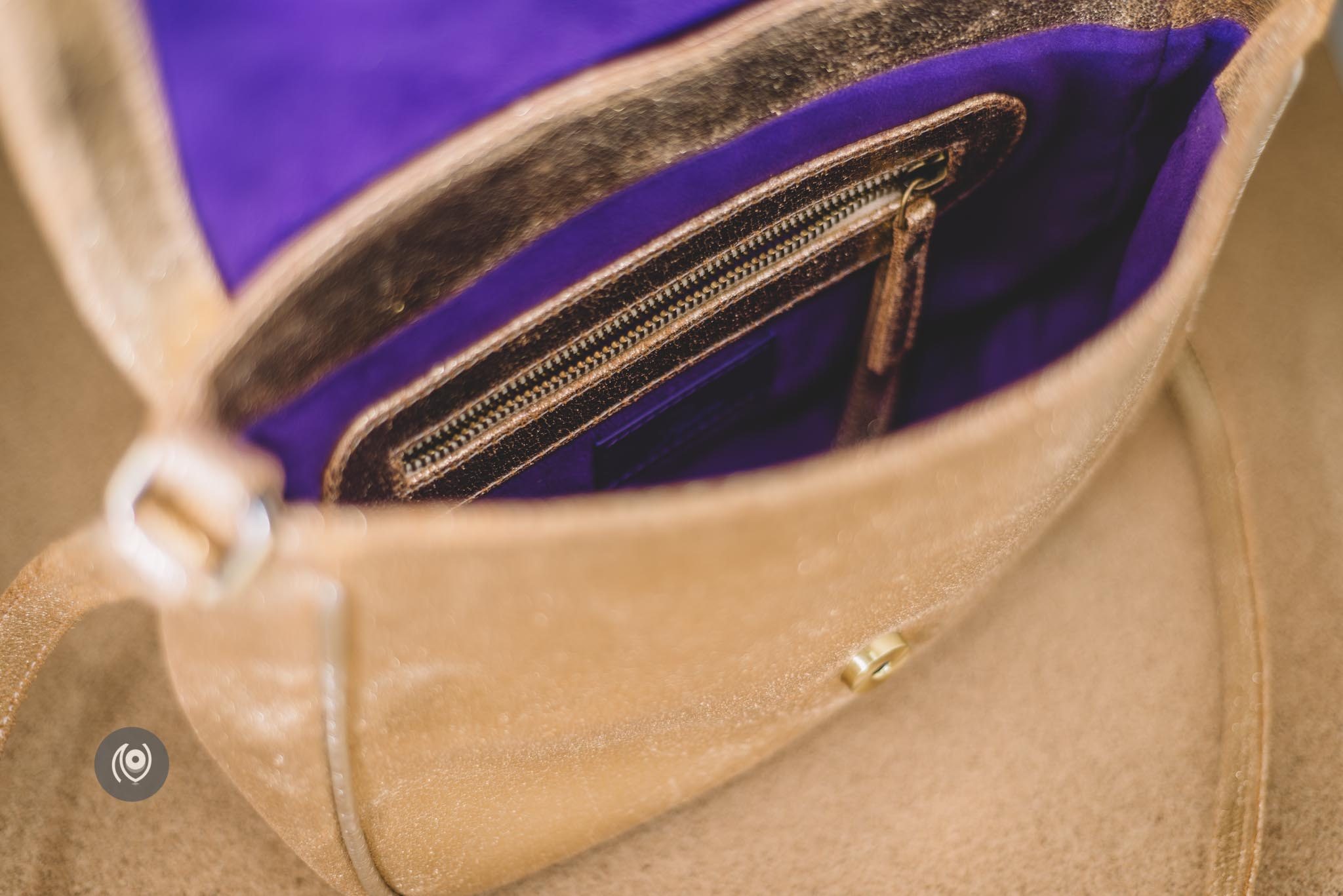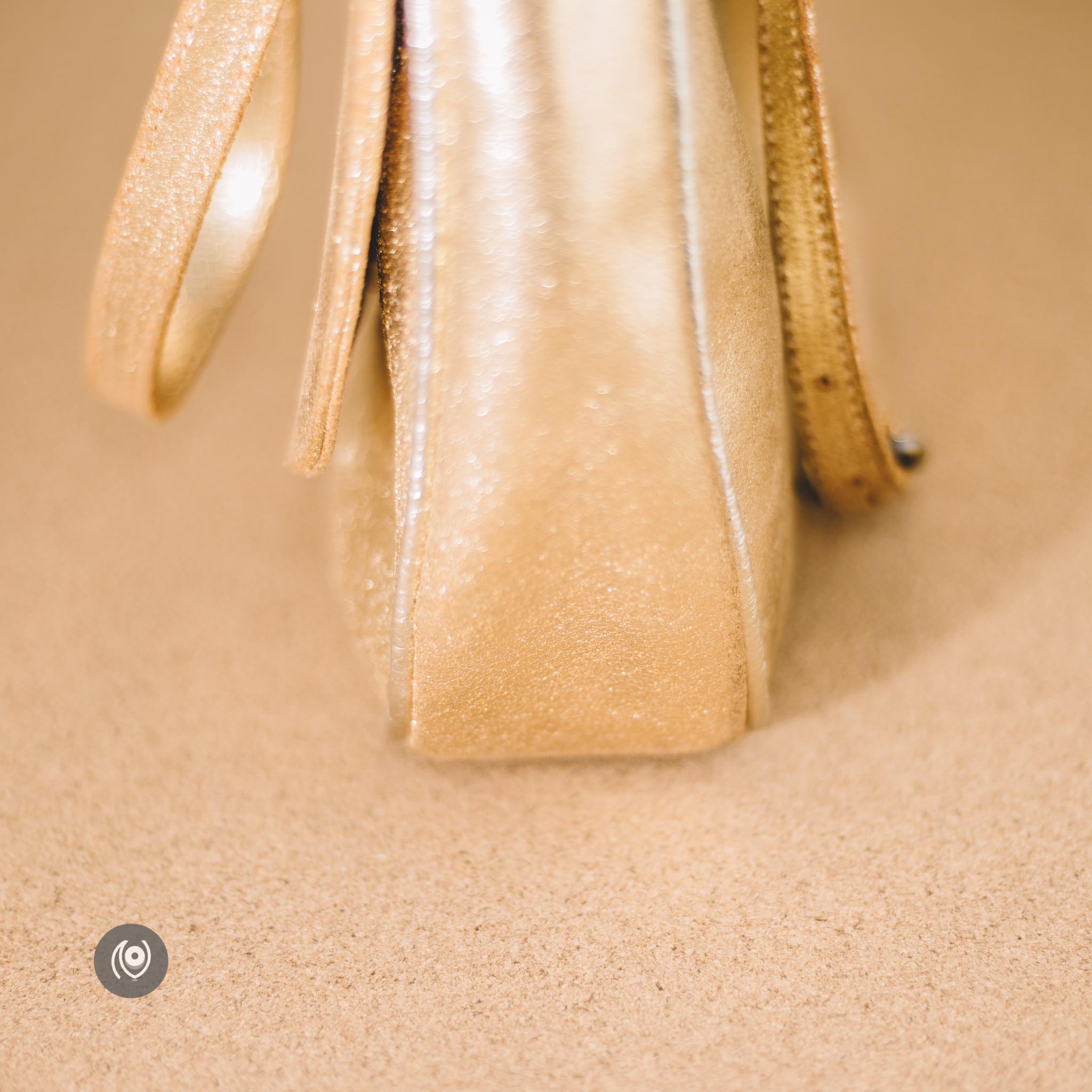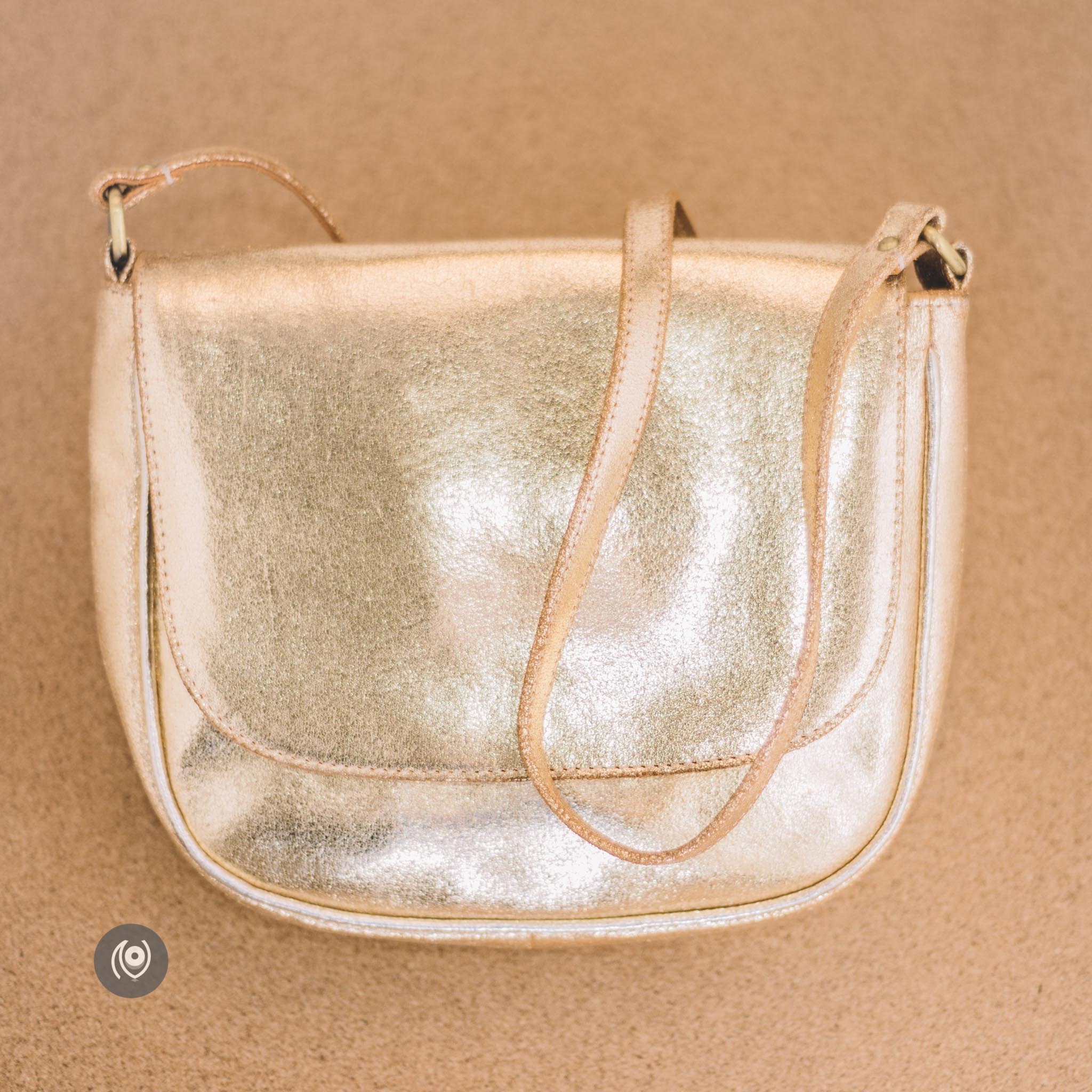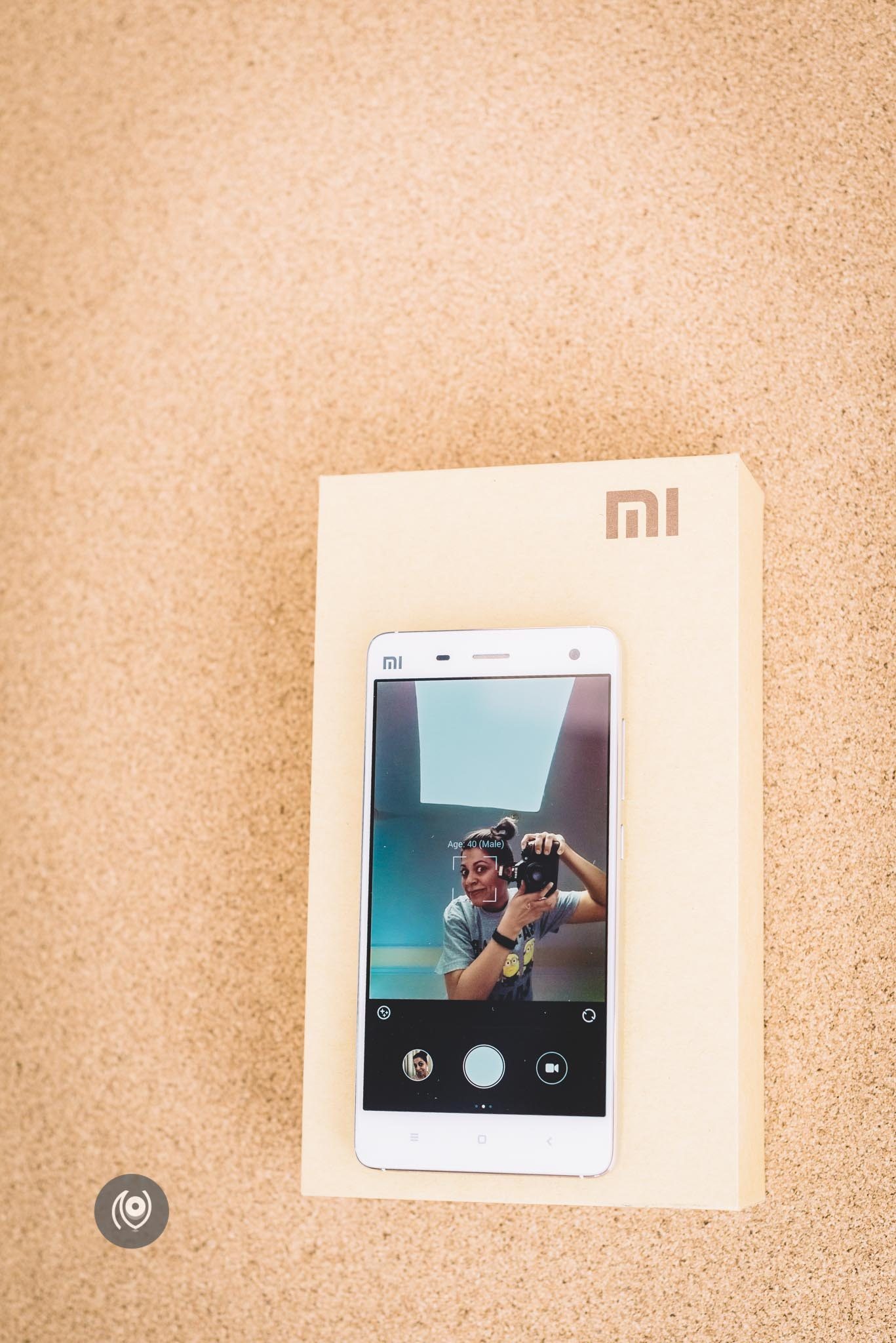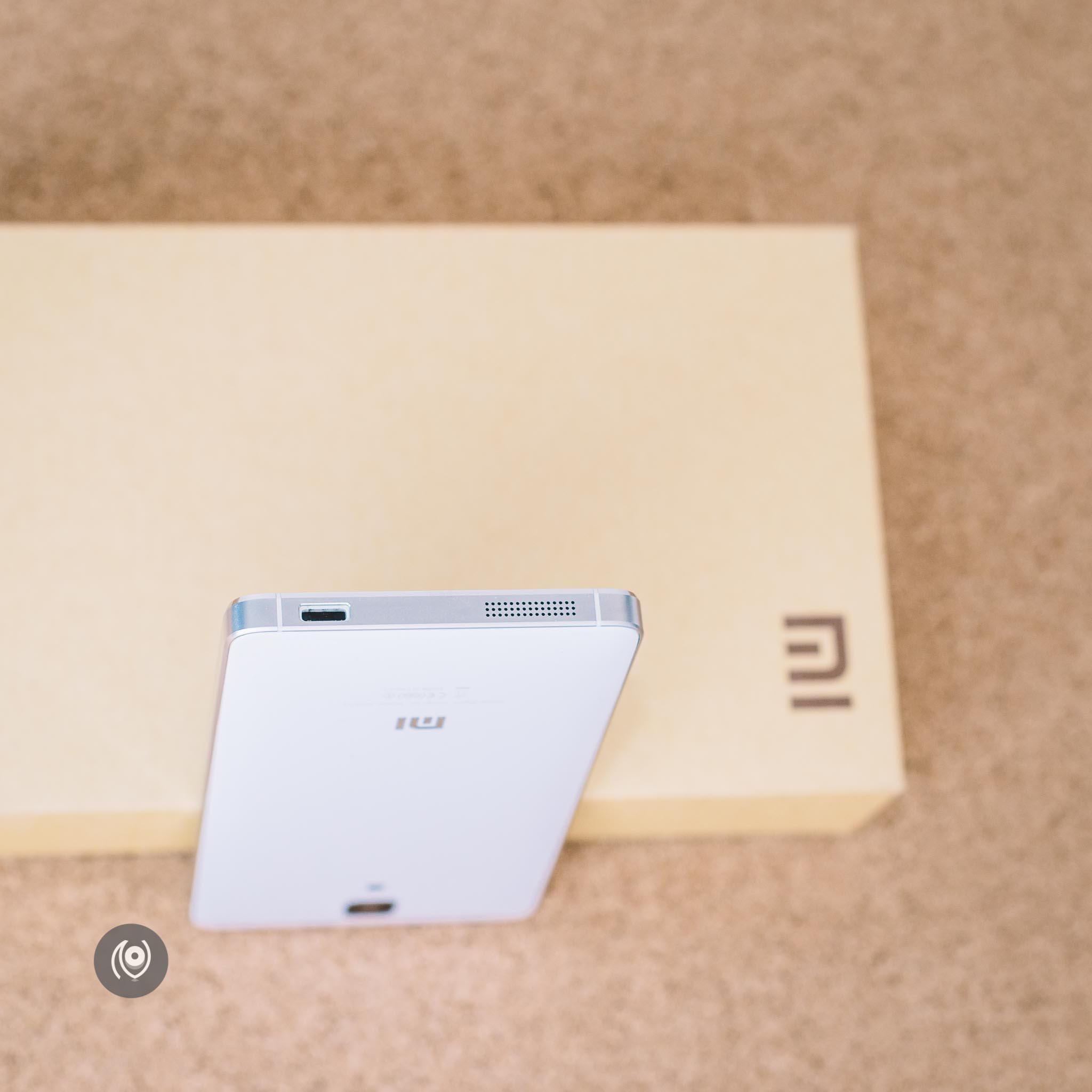 A tiny green lawn around the golden hour before sunset. A beautiful and comfortable Urvashi Kaur dress from her Ziran collection that she specially customized for me. I've worn the dress earlier at the last Fashion Week. A stunning leather cross-body bag in gold by RISA. I try not to use the bag too much because of the delicate gold-foil treatment on the leather but I love the bag so much! It's hard not to take it everywhere and use it as my daily bag. Riddhima and Saloni custom made this bag for me so you won't find it on their website but they do have an online shop and whole host of other designs and bags.
A new phone, the Mi 4, courtesy Xiaomi India. I was told that the camera on this phone is as good, if not better, than the one on my HTC One M8. Obviously I scoffed. Even HTC hasn't been able to keep up with the M8's greatness in their new M9 – the camera on the latter is awful. But then I used and phone and well… the selfie camera quality is BETTER. I'm still in shock but WOW! The selfie camera also has this whacky feature where it tries to guess your age and gender. I was giddy when it kept tracking me as a 29 year old female but just as I was taking the selfie-in-the-phone photo above, it changed to 40 year old male. Heh. No. Jewellery from Amrapali Jewels – fake pearls and gold water covered silver and other metals – and super comfortable espadrilles by Soludos. Photographs by Akanksha.