I created this piece for the 8th Anniversary of a dear friend who is an entrepreneur and runs a brand called Chiaroscuro.
The dictionary meaning of the word "chiaroscuro" is : the treatment of light and shade in drawing and painting. It signifies an effect of contrasted light and shadow.
I've been creating smaller versions of folded and sculpted acrylics on some of my brooches and I felt that the light and shadows could be translated to a larger piece, specifically for this occasion.
The piece is mounted on a 2 x 2 inches stretched square canvas and can be hung directly on a nail on a wall.
My friend's brand crafts single-artisan-made leather bags and the folded acrylic also reminded me of the reams of leather that she works with.
The piece is listed as SOLD OUT on my online store here on Naina.co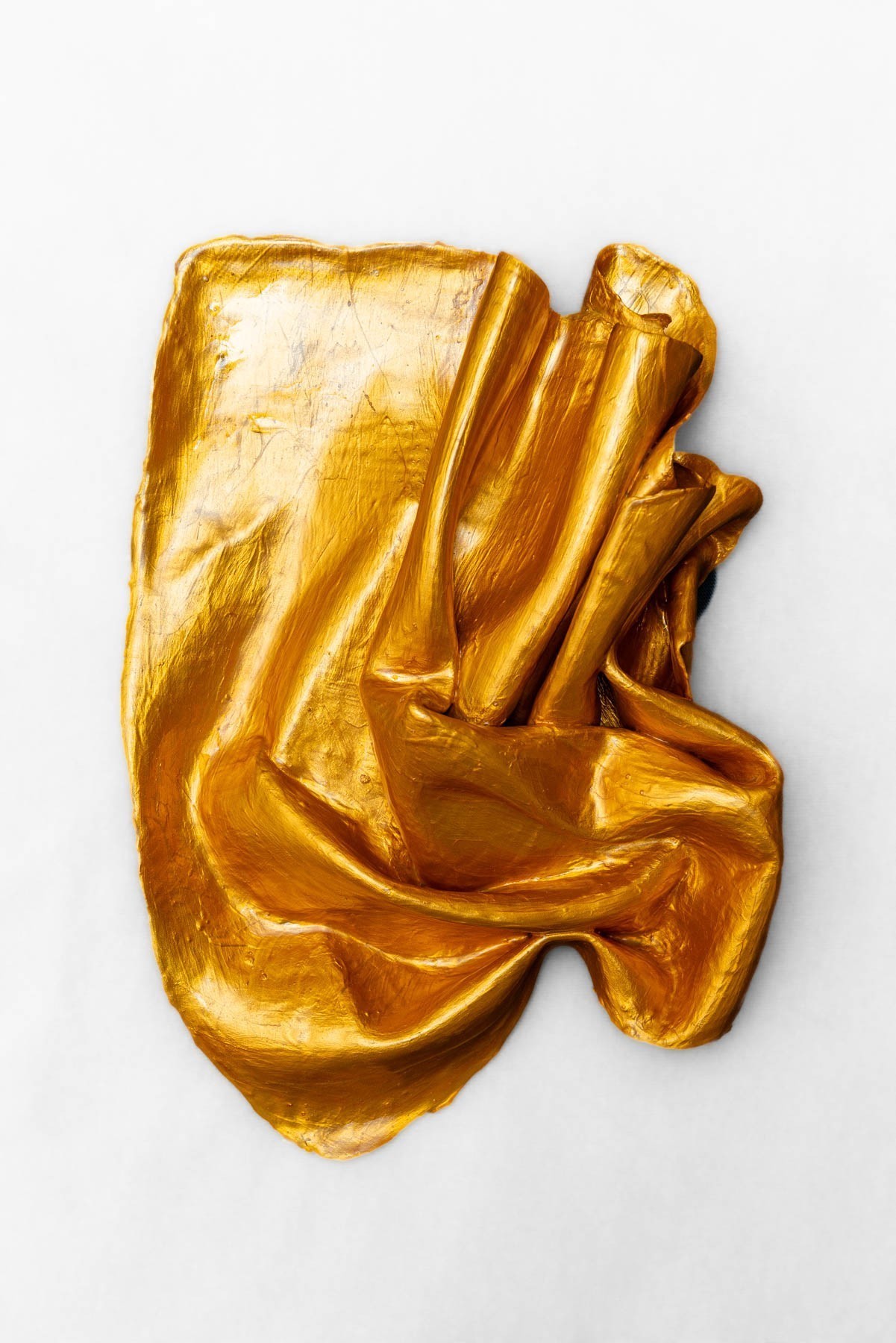 Some photographs of the finished piece in slightly varied lighting below :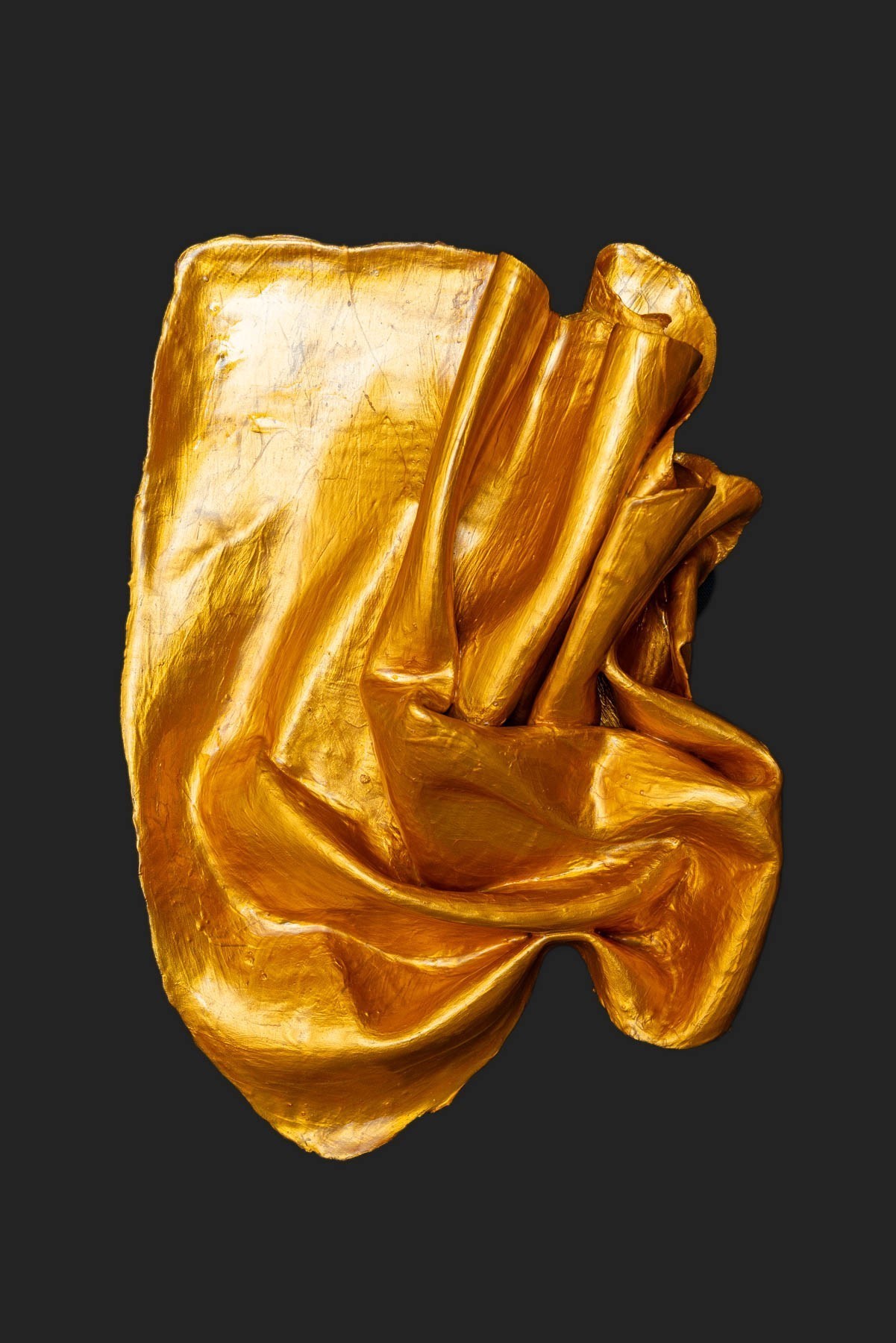 The finished piece is varnished and sealed with museum-grade varnish, which protects it from the elements. I would go so far as to say that if the piece gets soiled badly, you can literally dunk it in water and wash it with soap. DO NOT leave it in water to soak though. And dry it as quickly as you are able to. DO NOT use a heat source while drying – whether in the form of a hot hair-dryer or direct sunlight.
A few self-portraits with the finished piece below :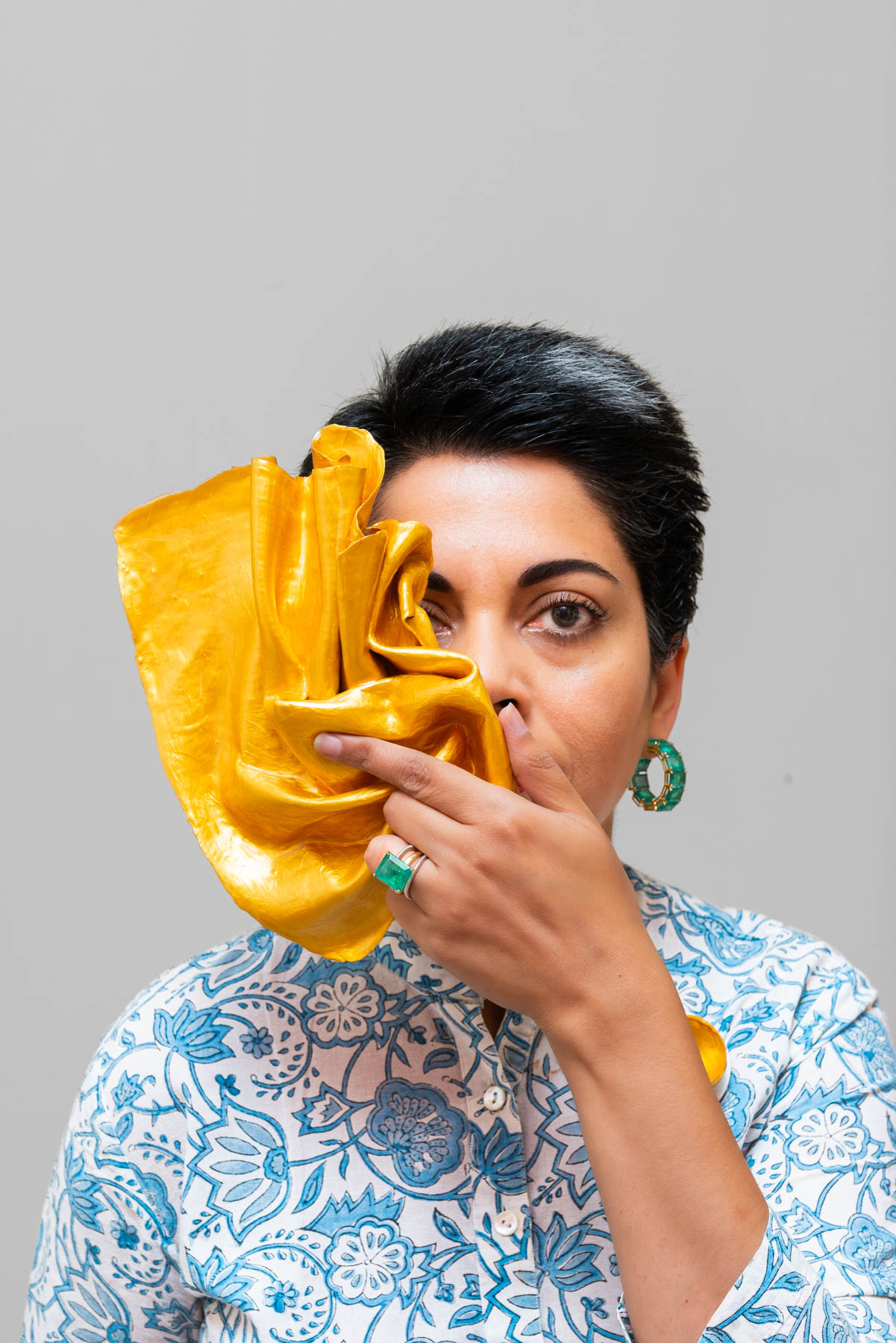 Some photographs of the piece while it was a work-in-progress below :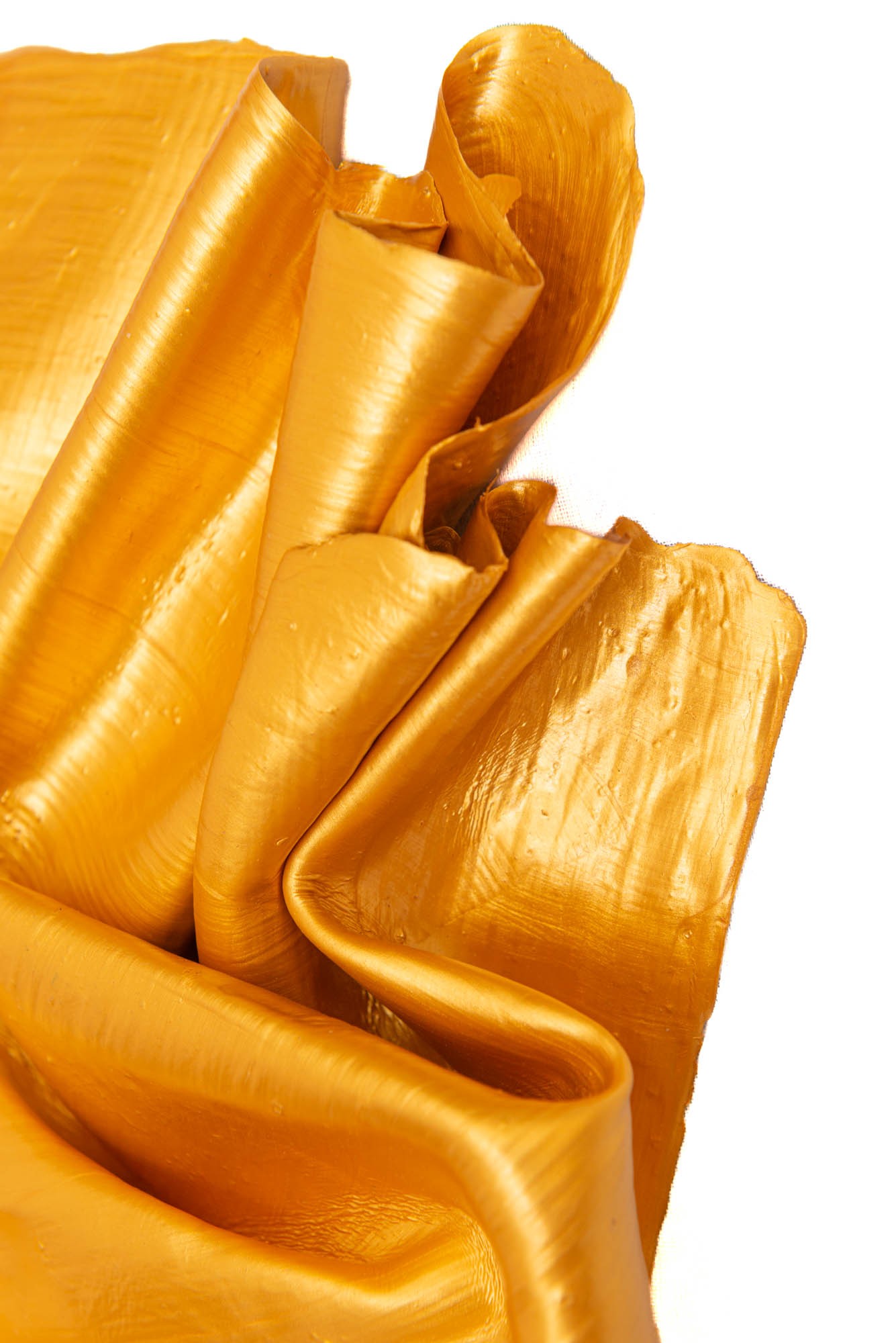 I am open to taking on art commissions. If you would like me to create a piece customized for your art walls, please reach out to me via email on [email protected] or Whatsapp / Call on +919910022104
Most of my art pieces and fine-art prints are available to buy right here on this website.
The sculpture hanging on my studio wall in various alignments below :