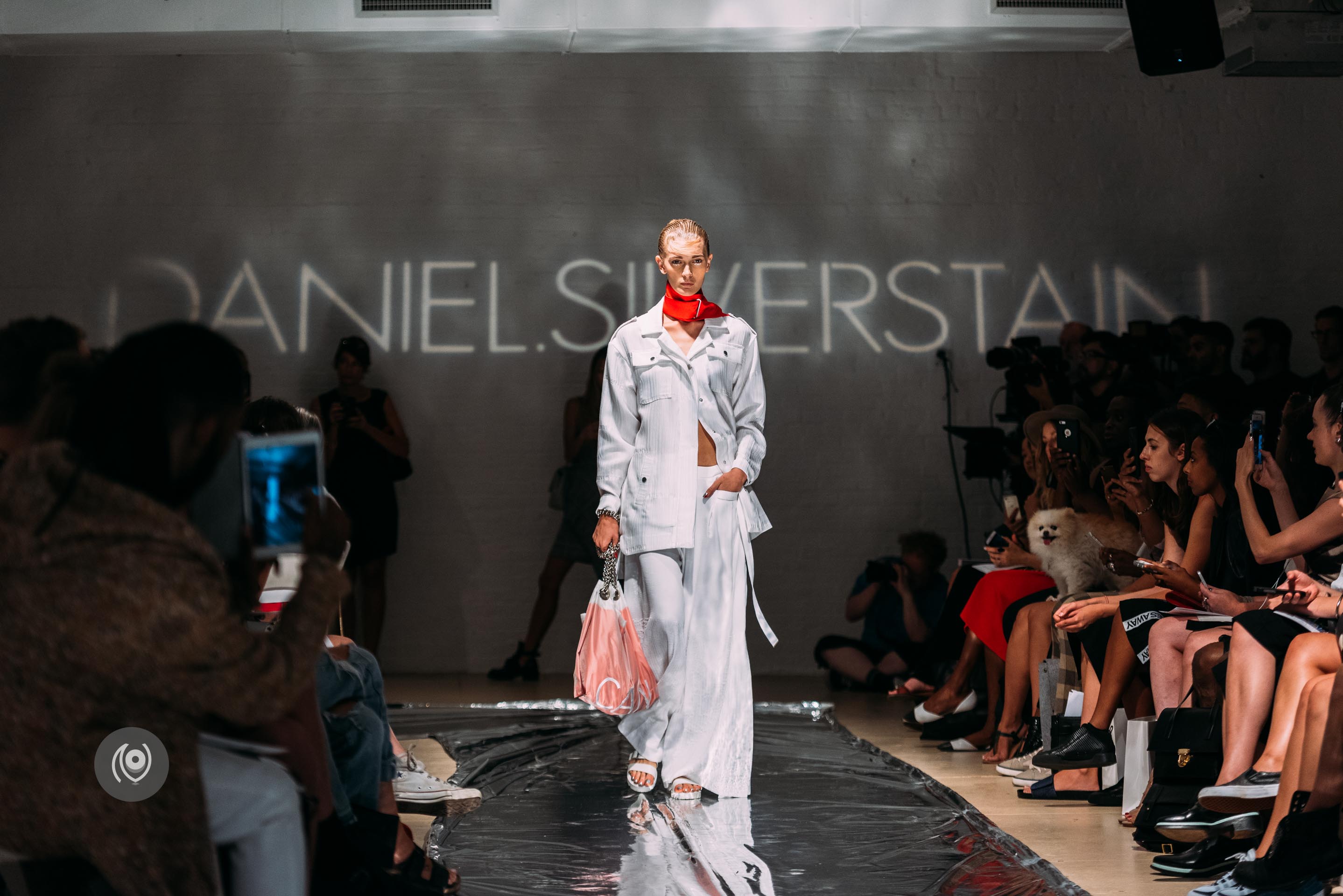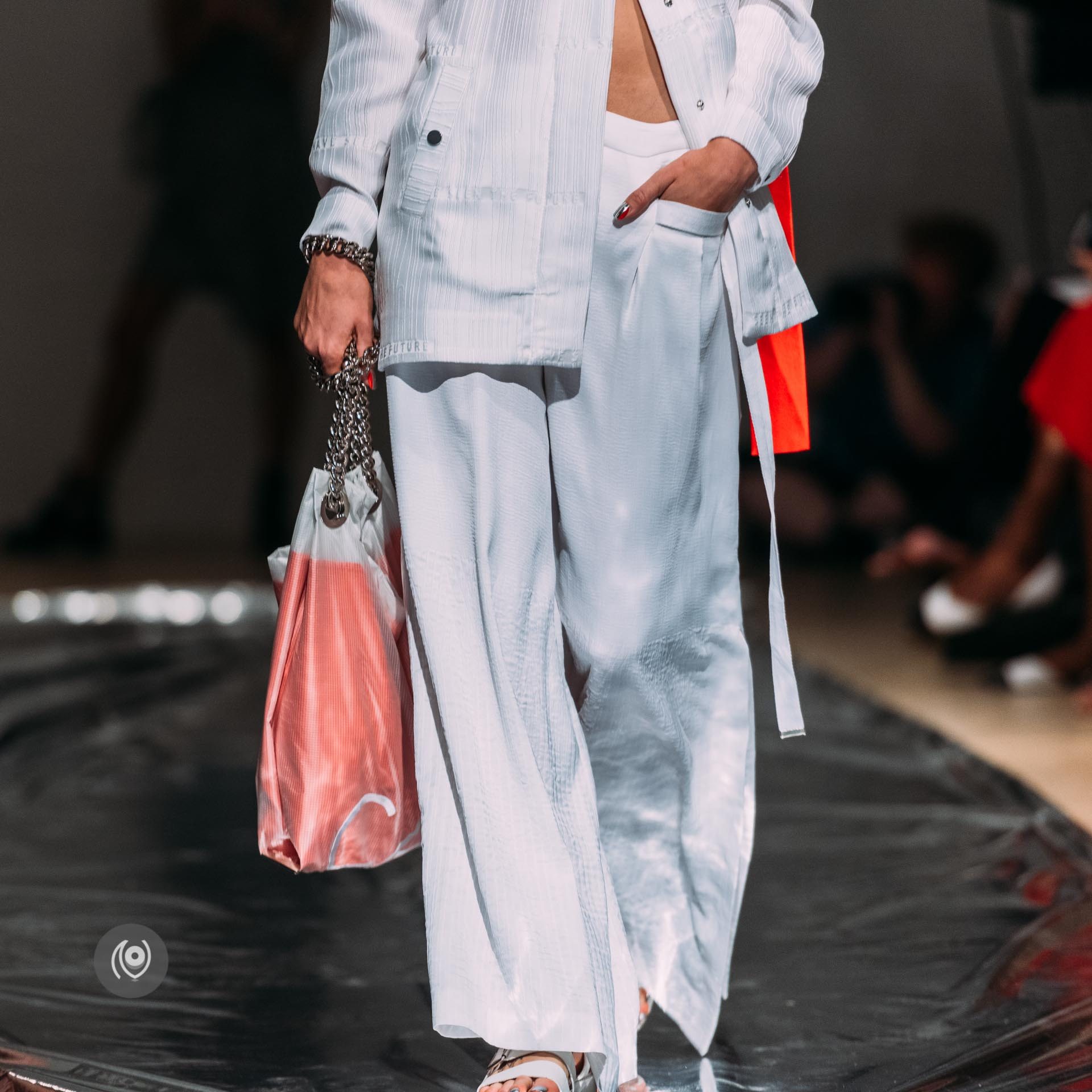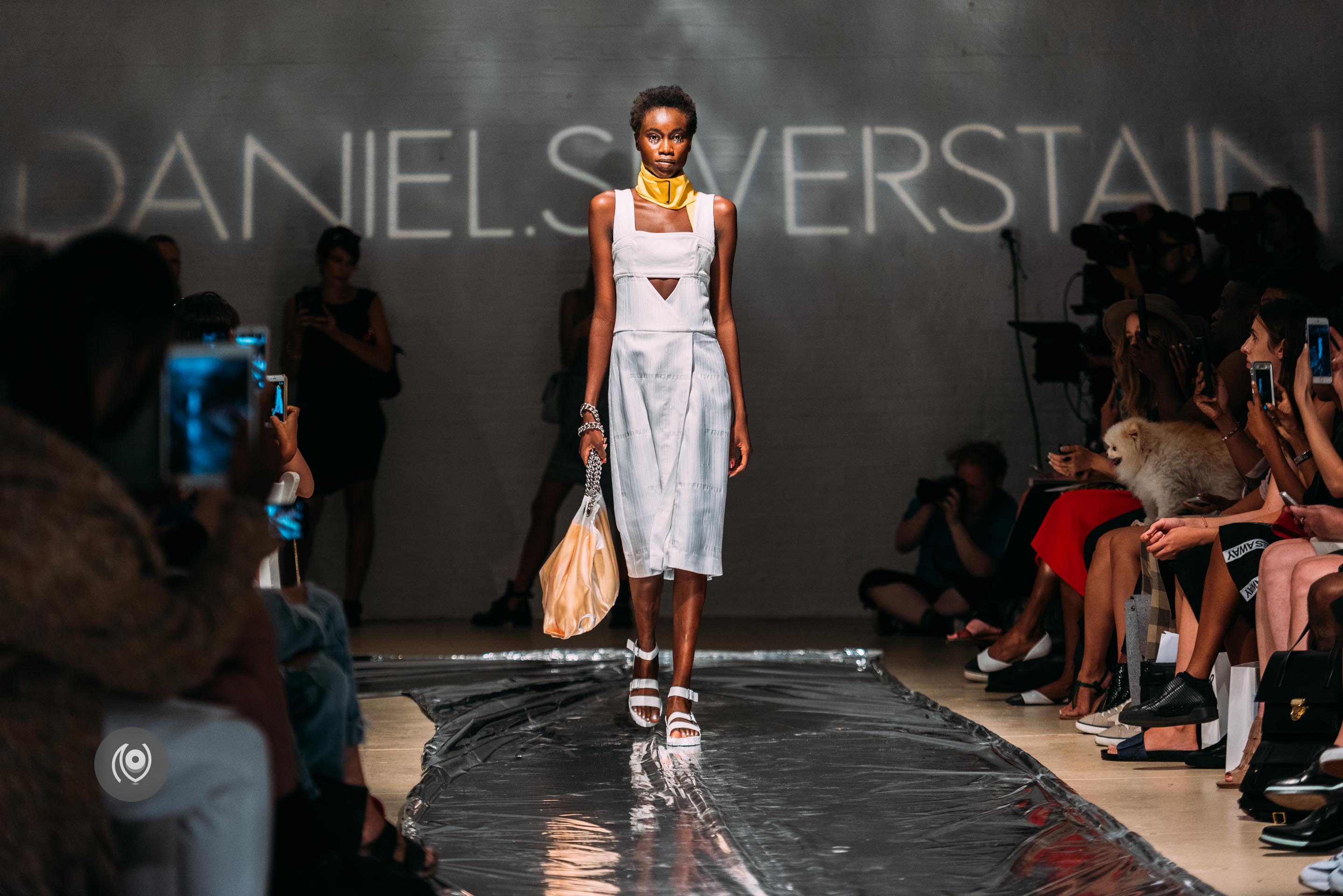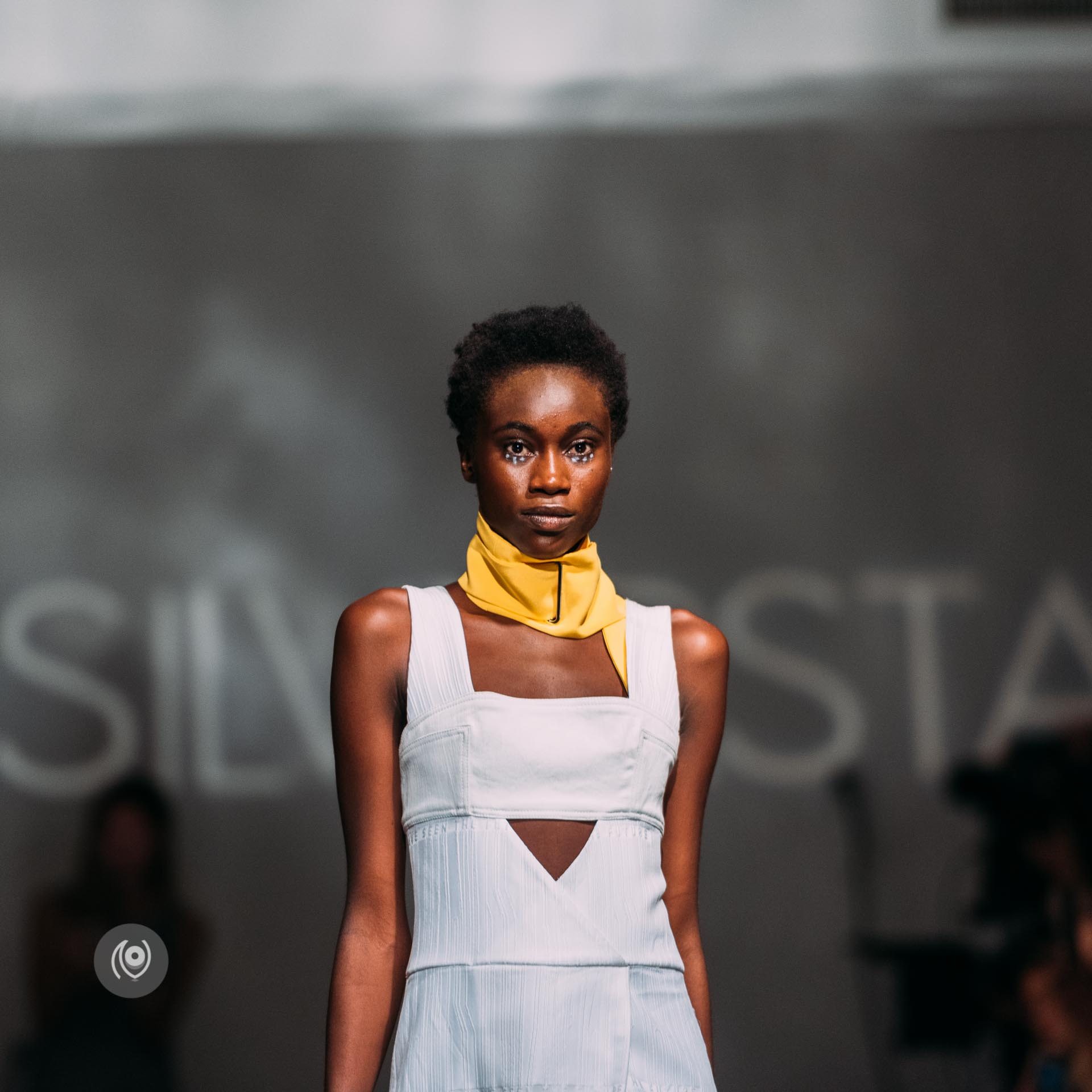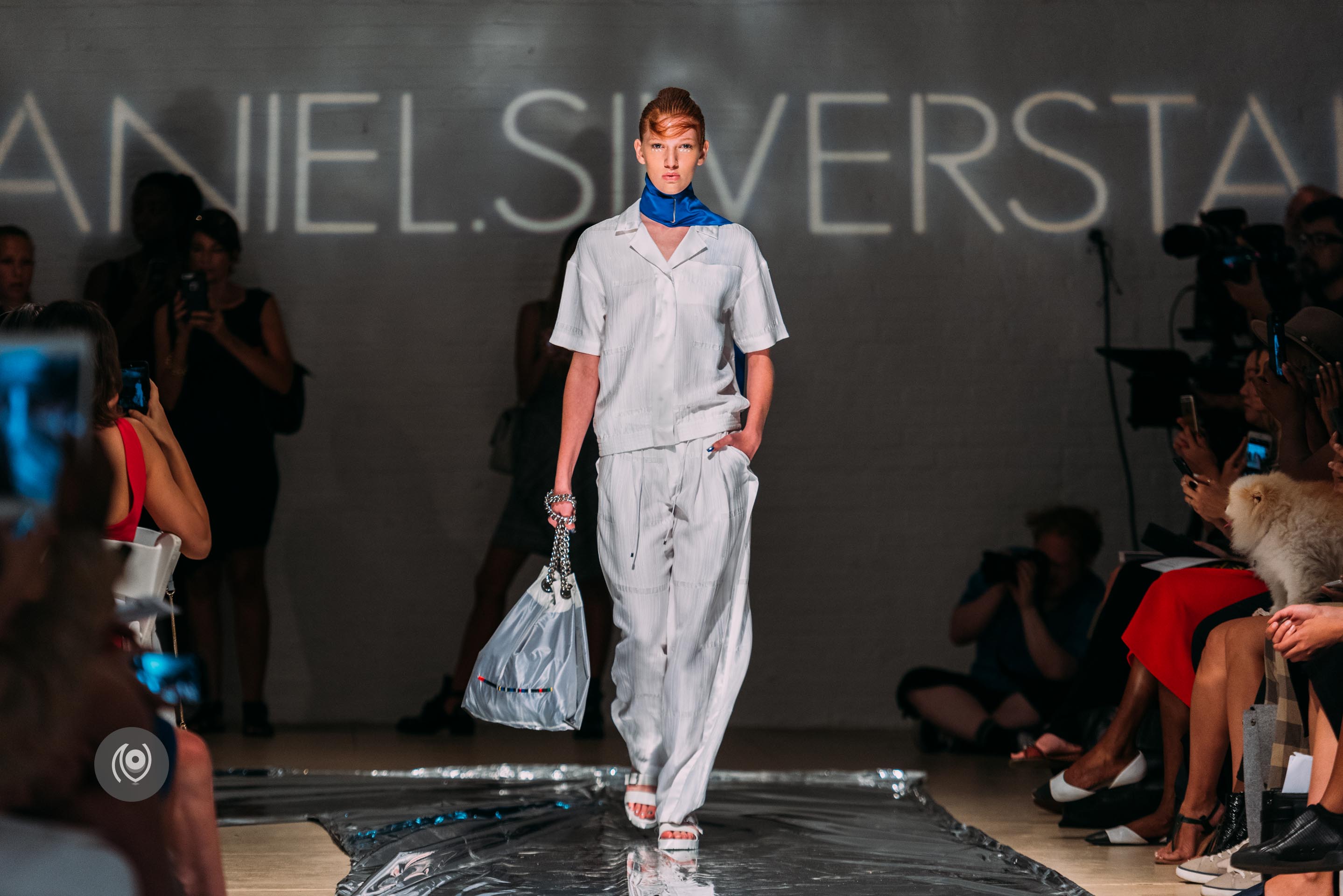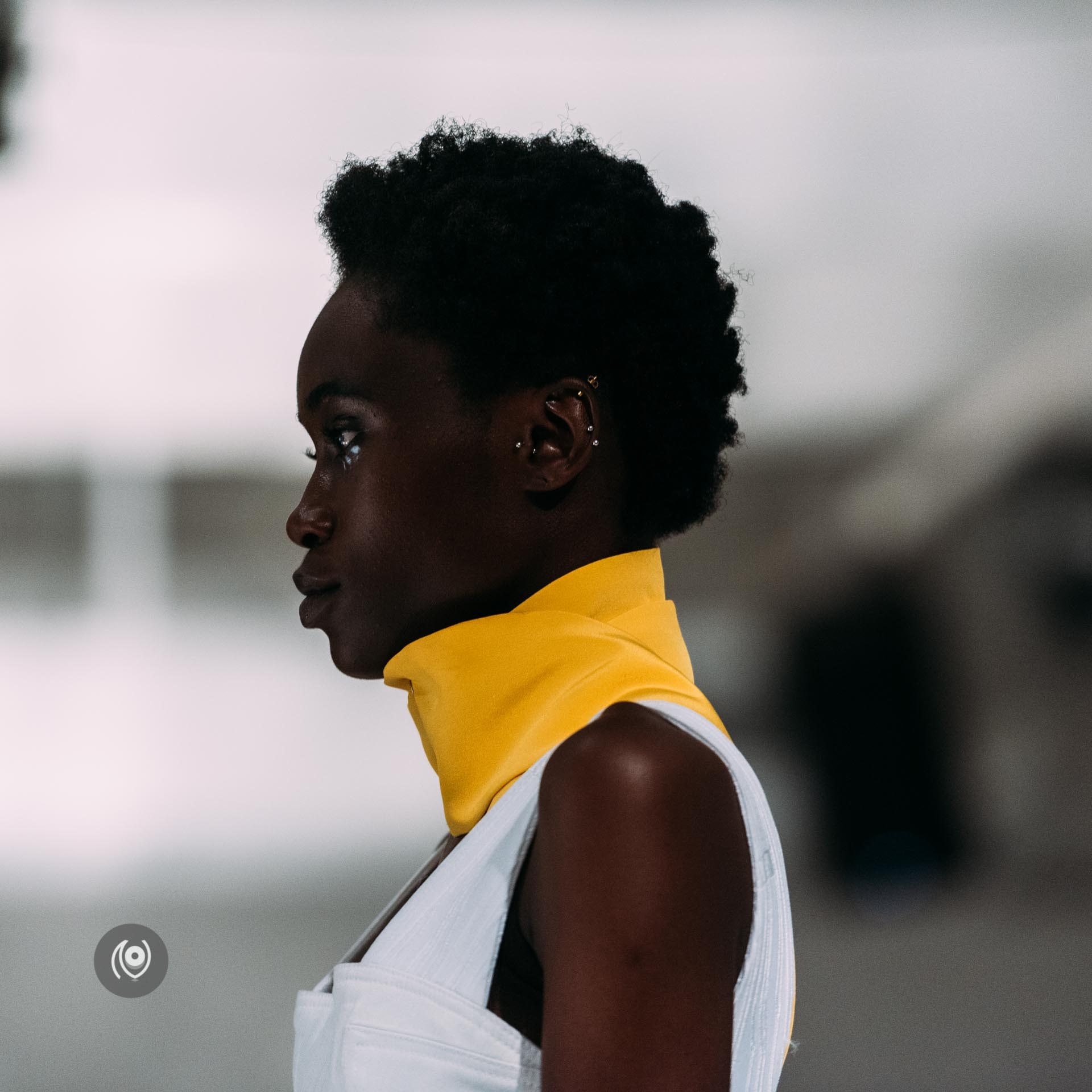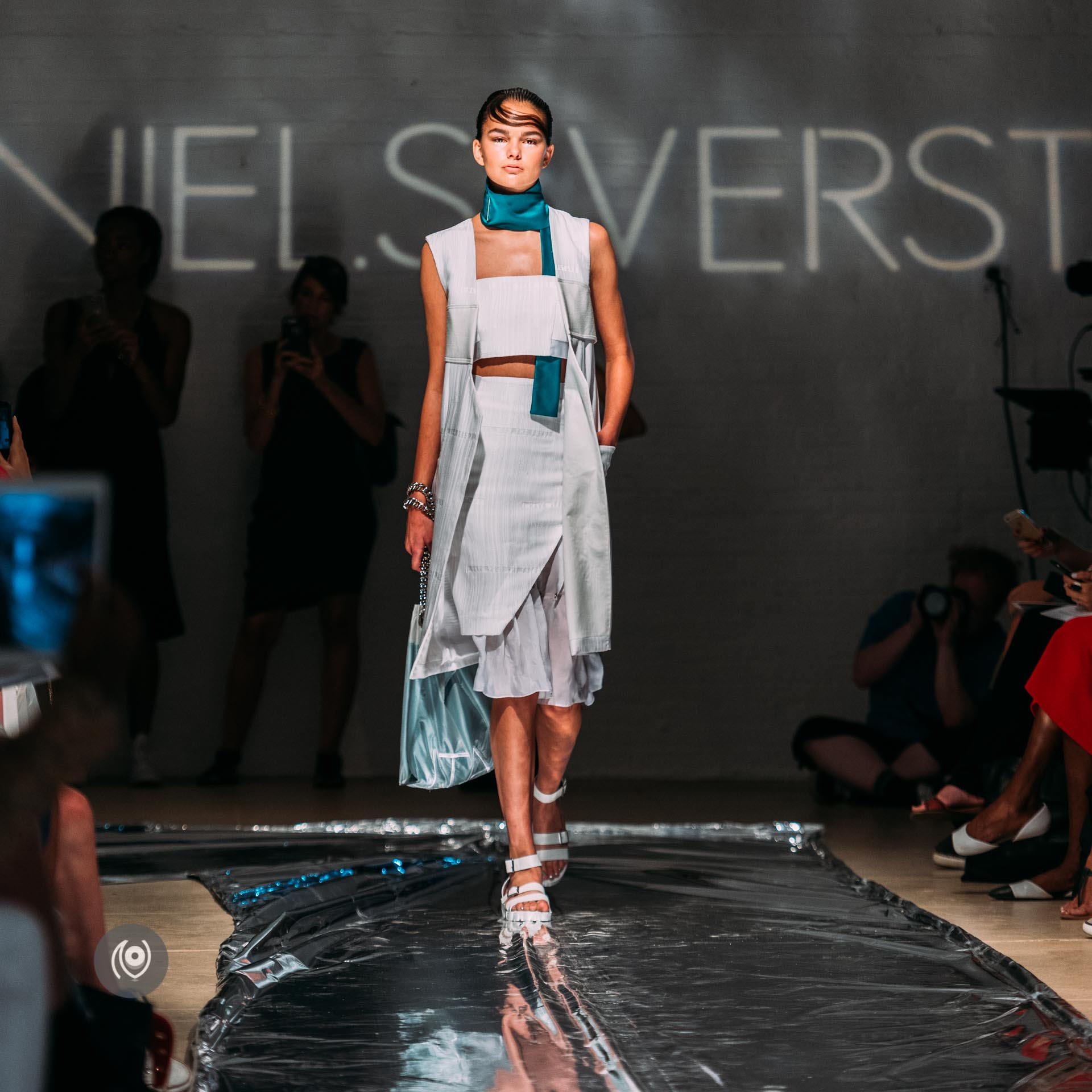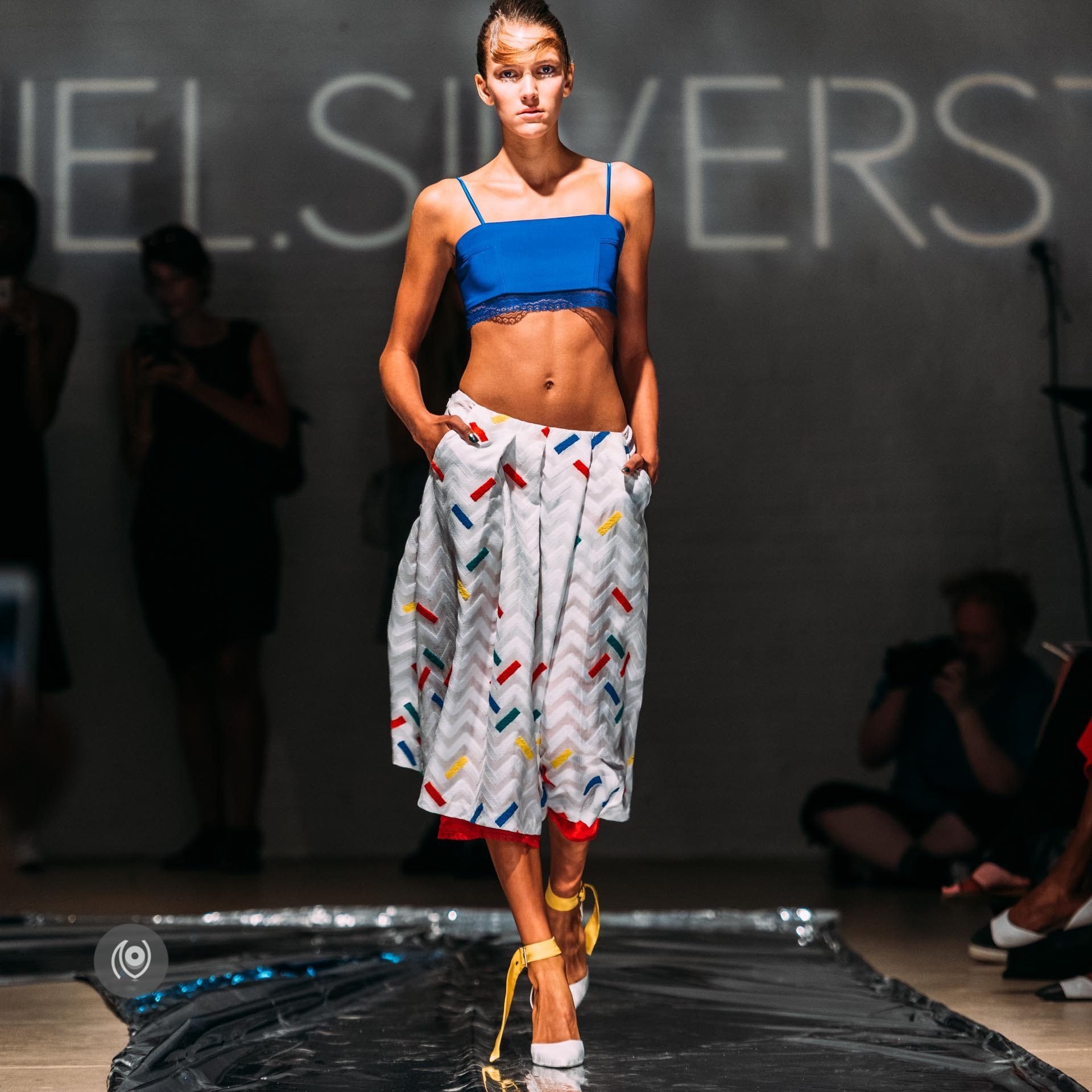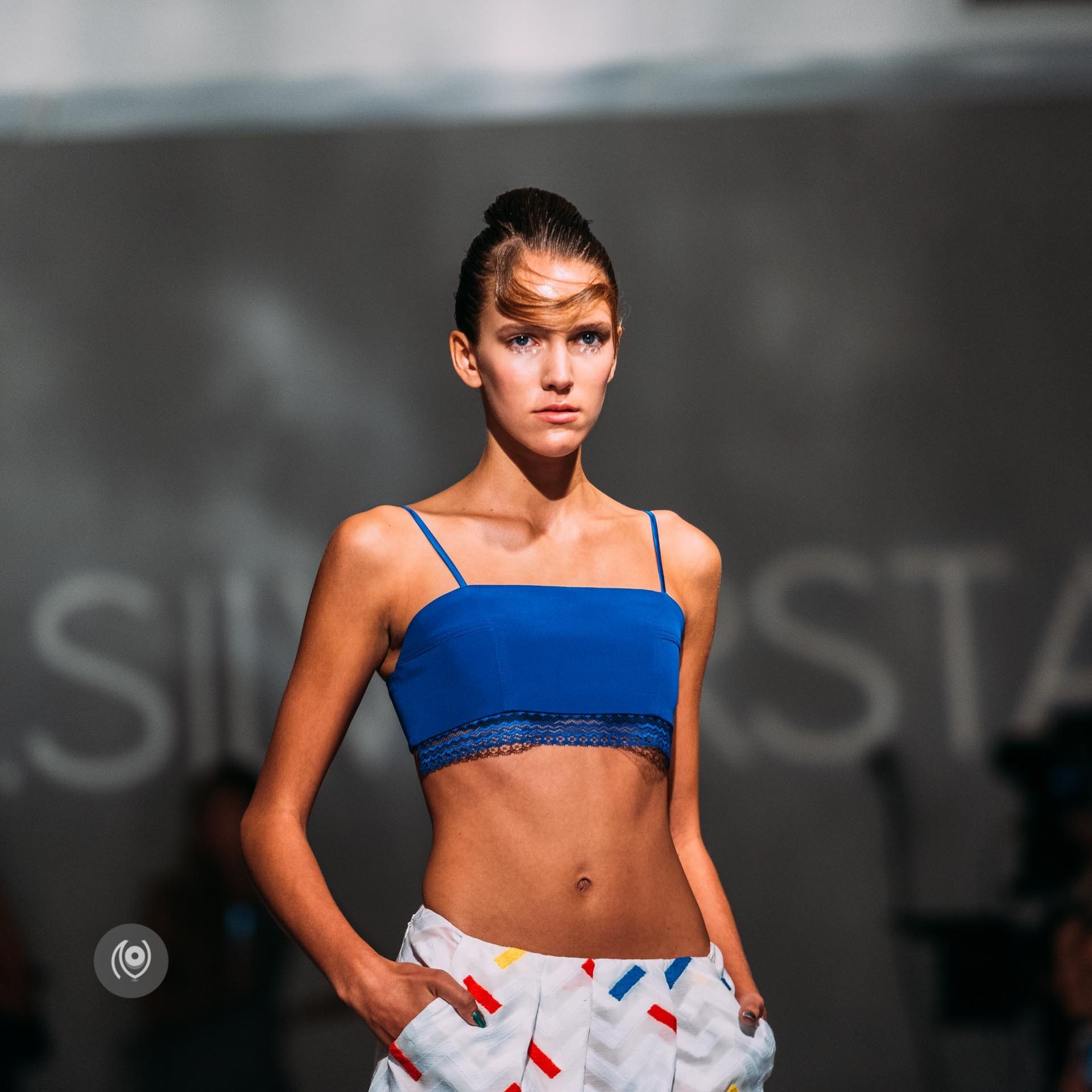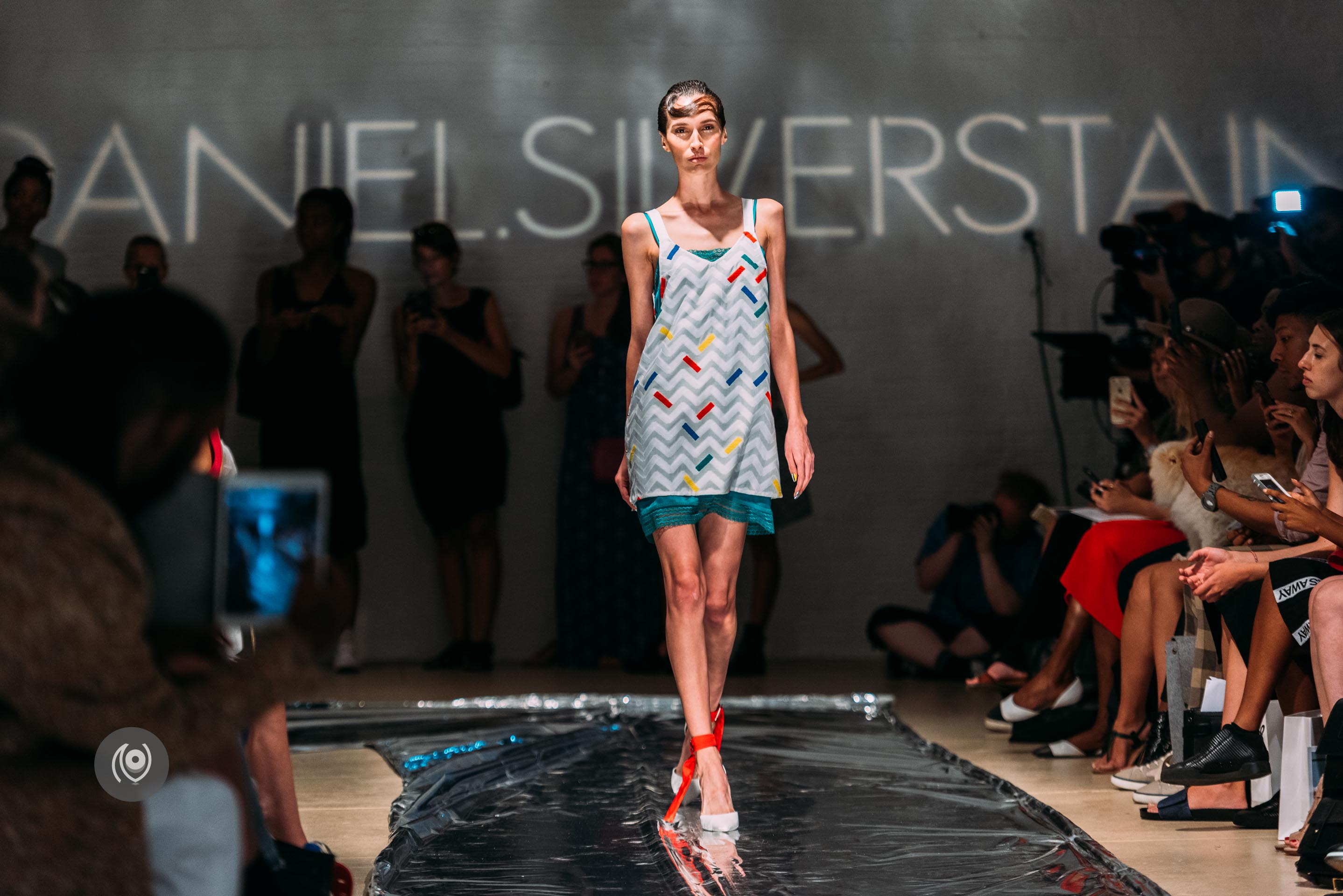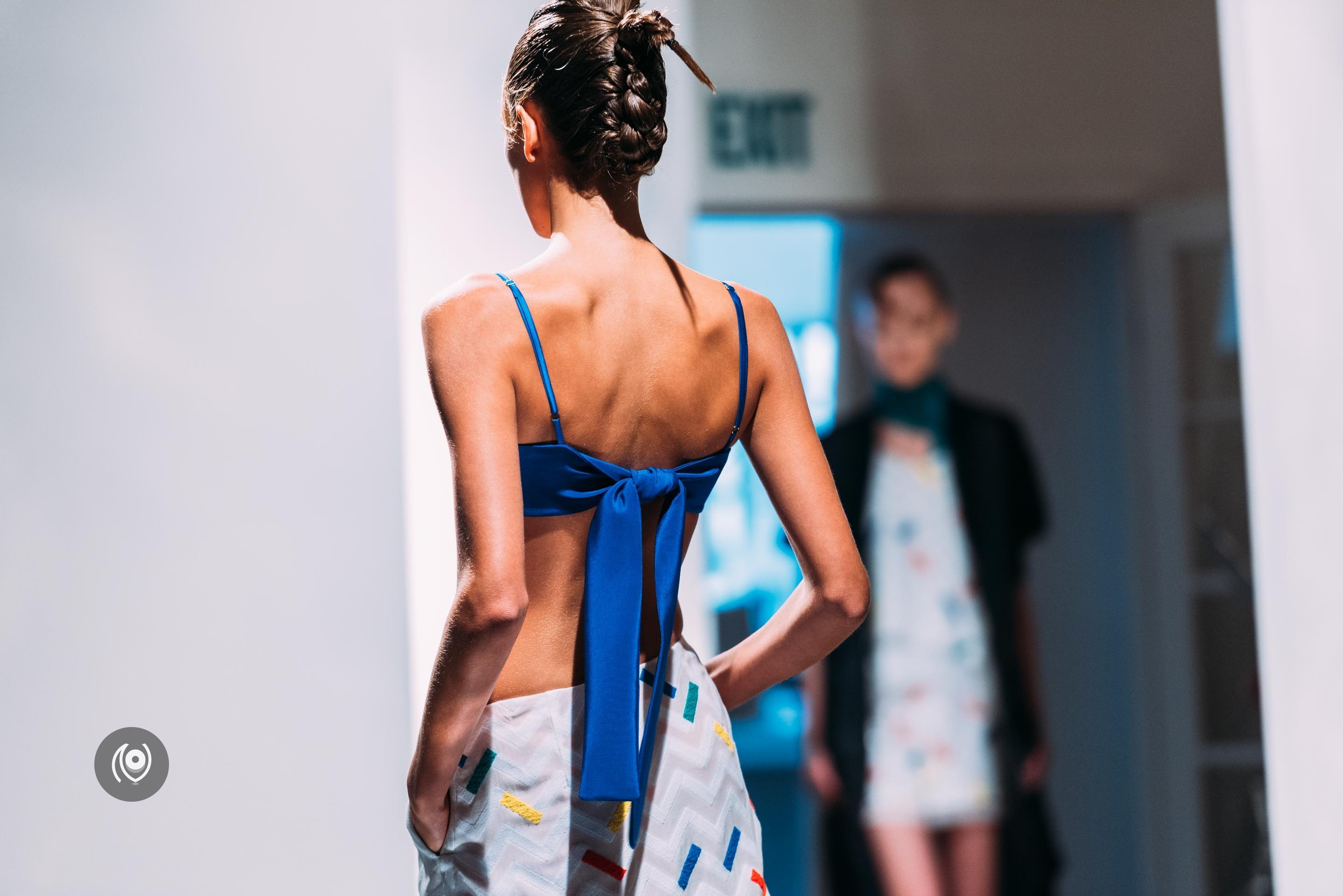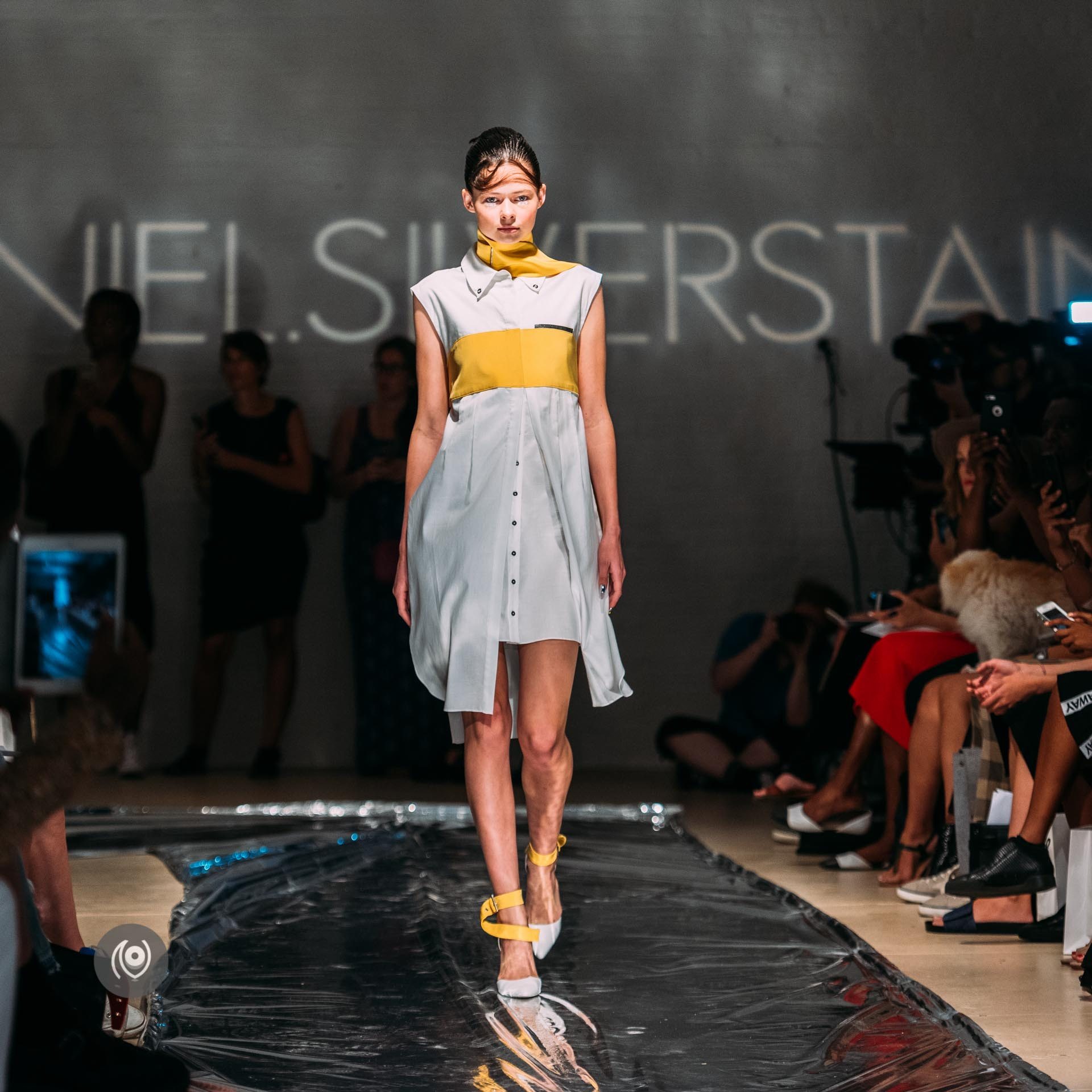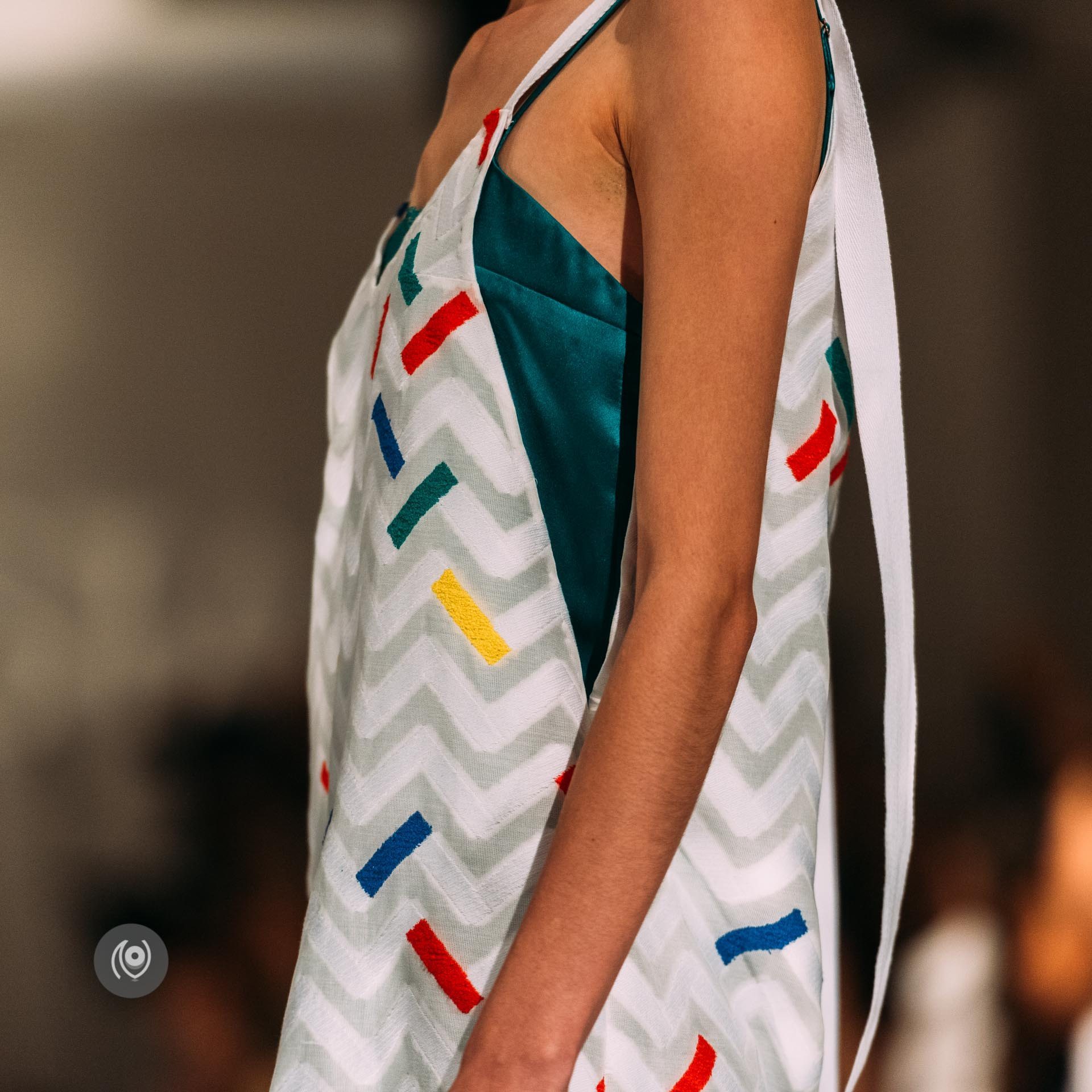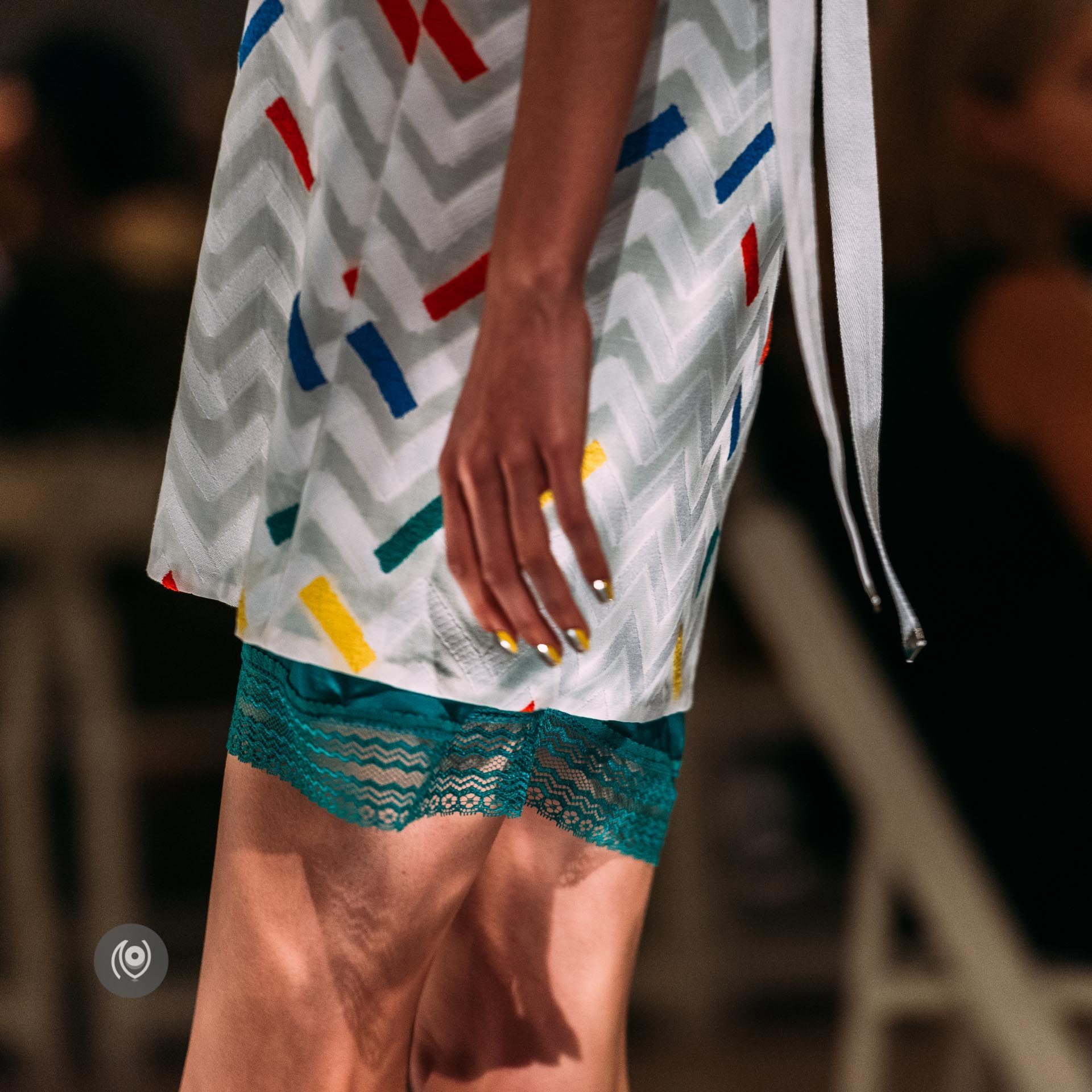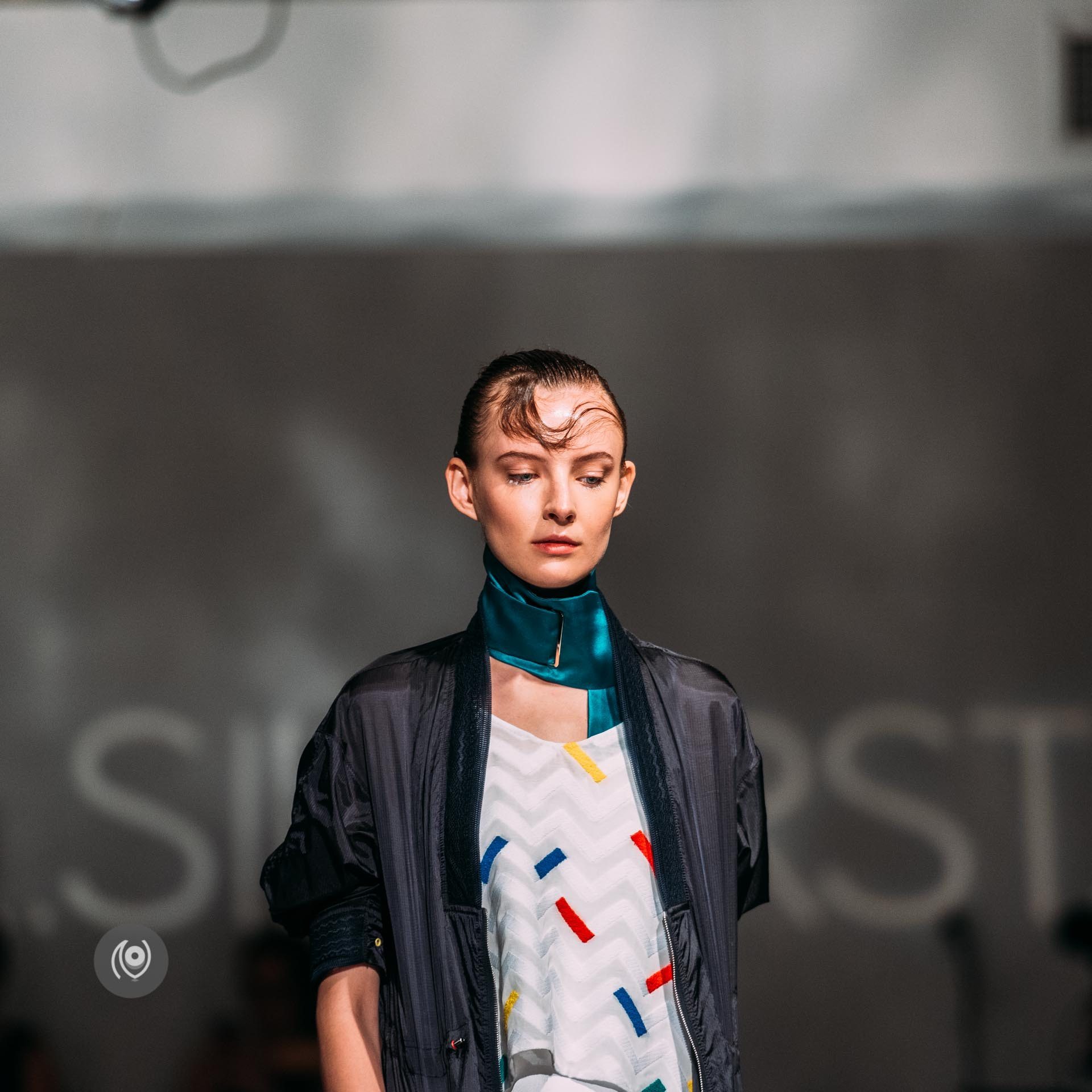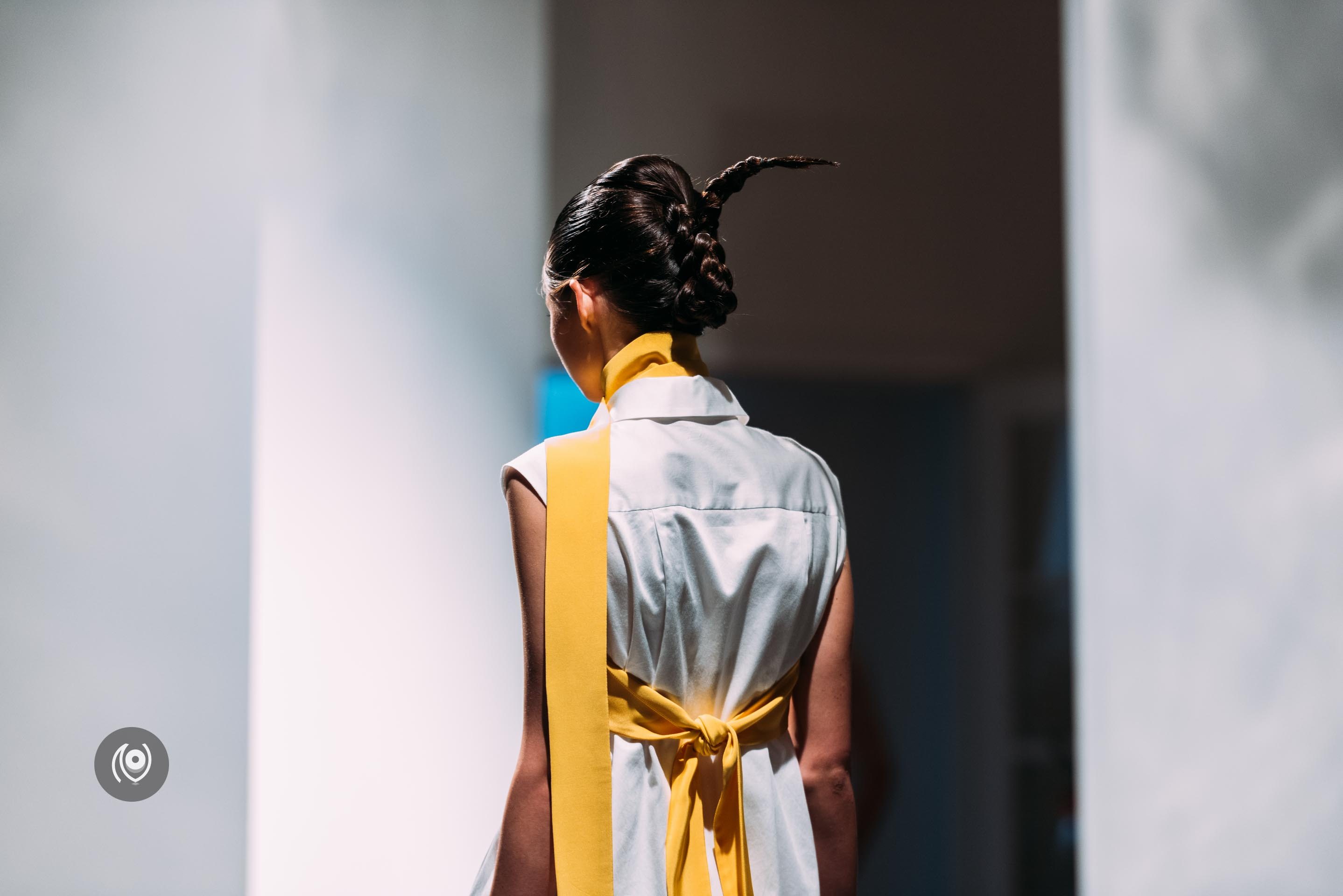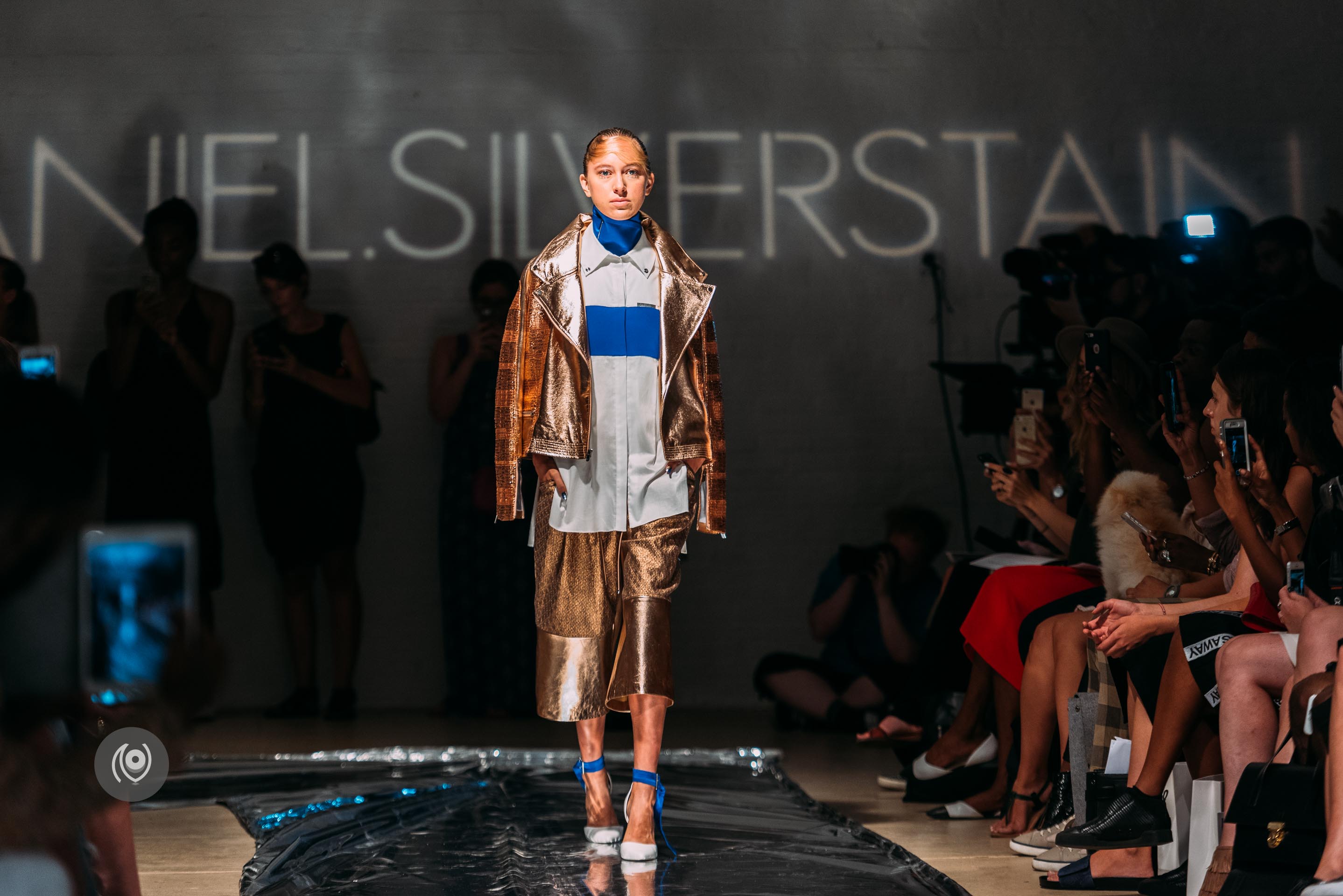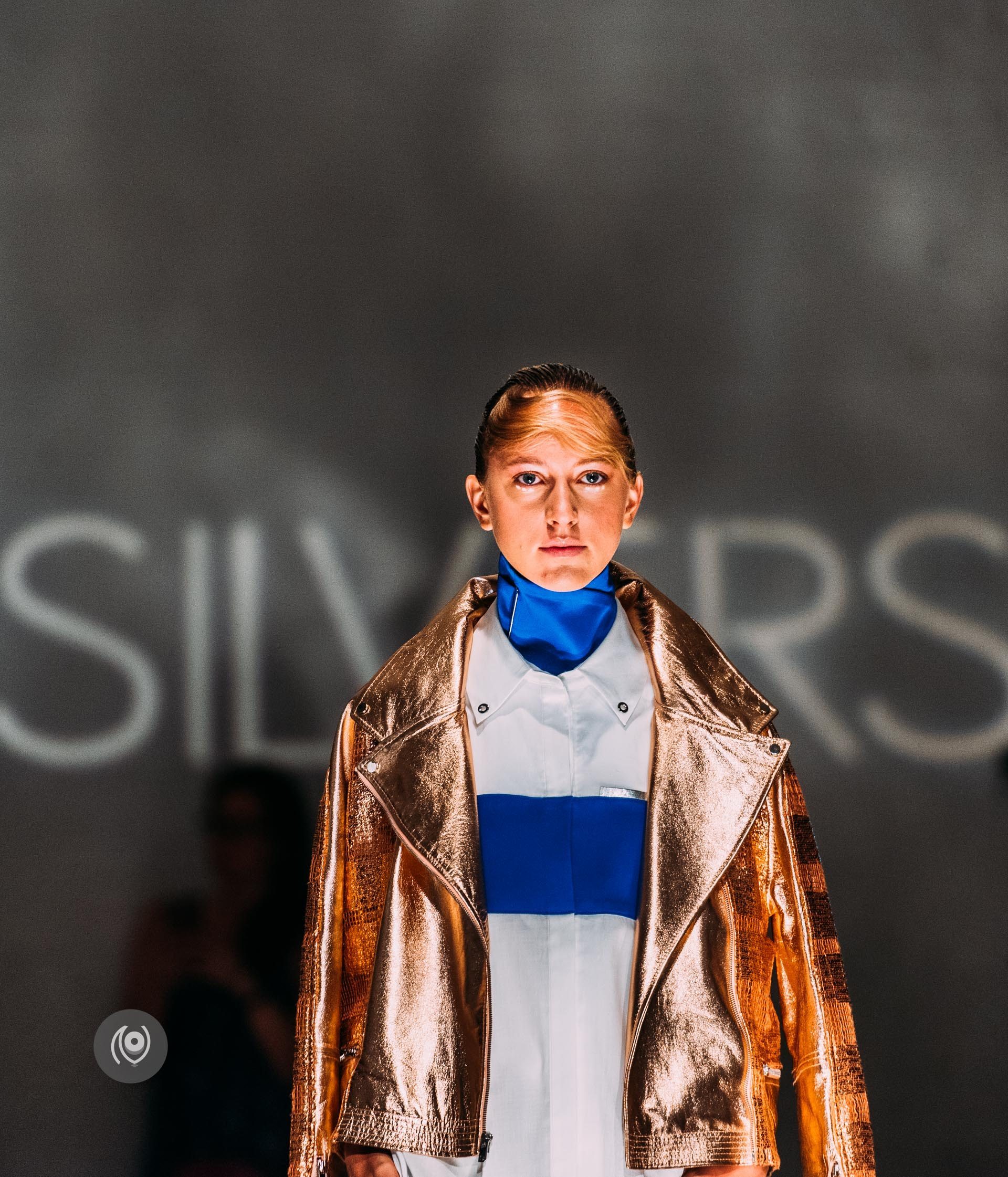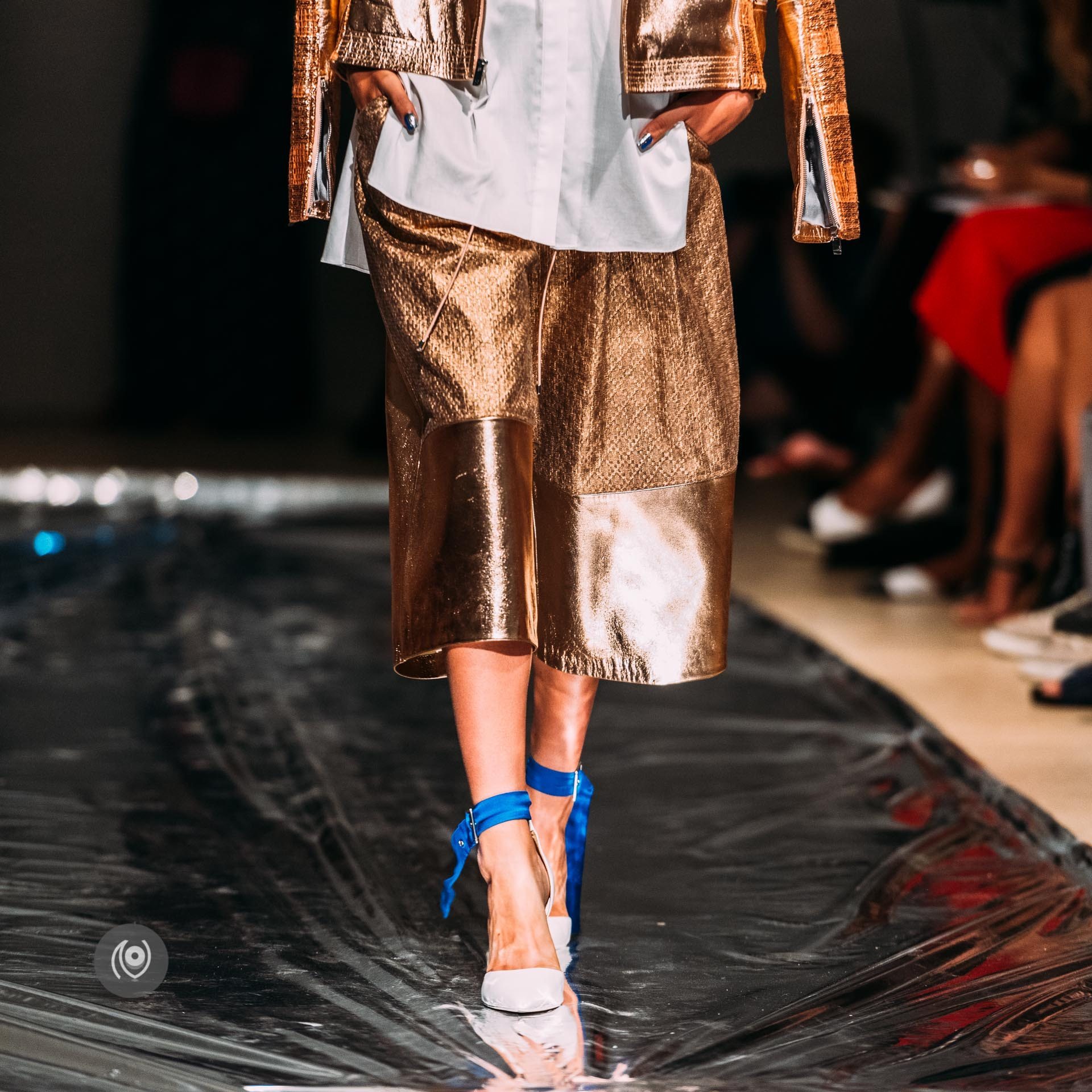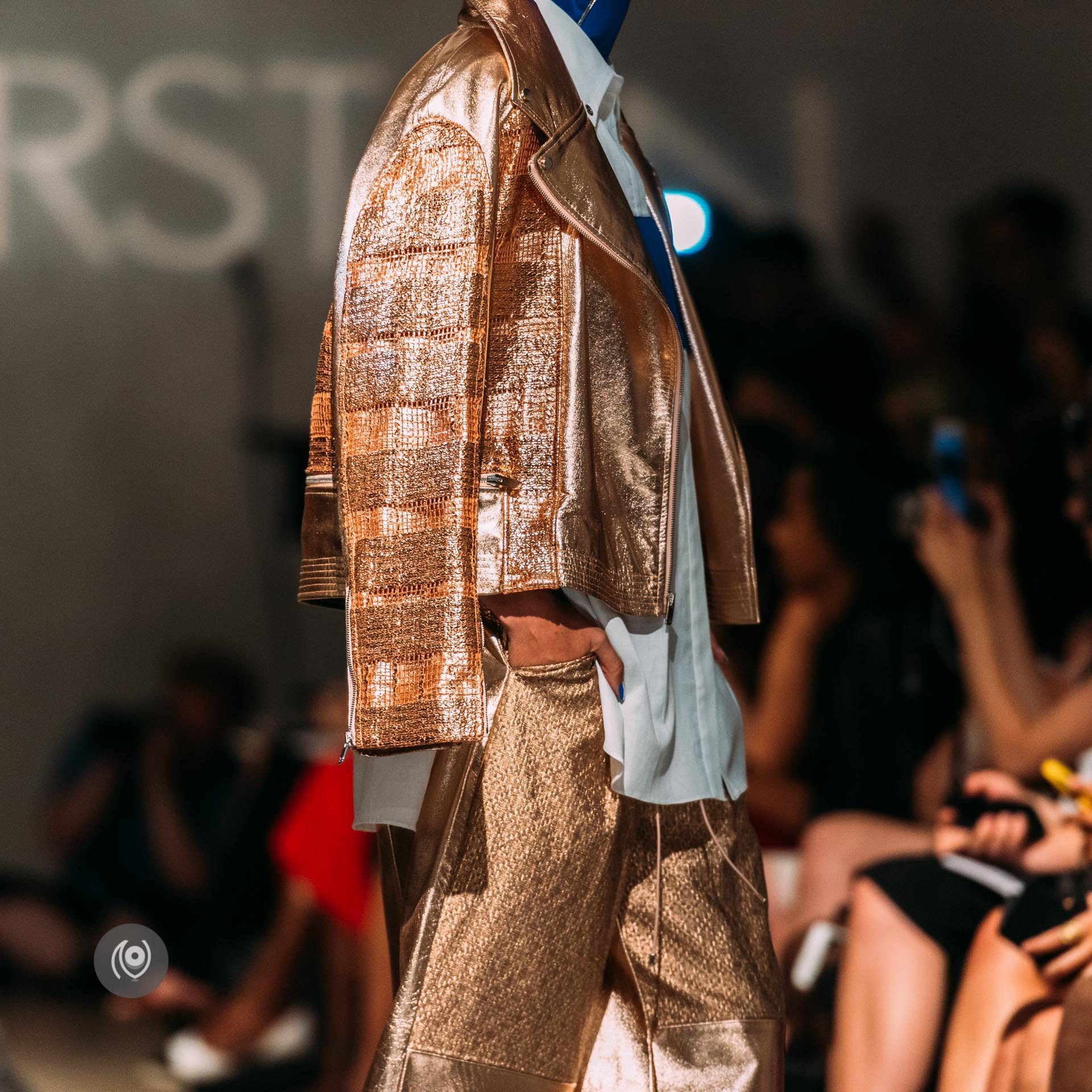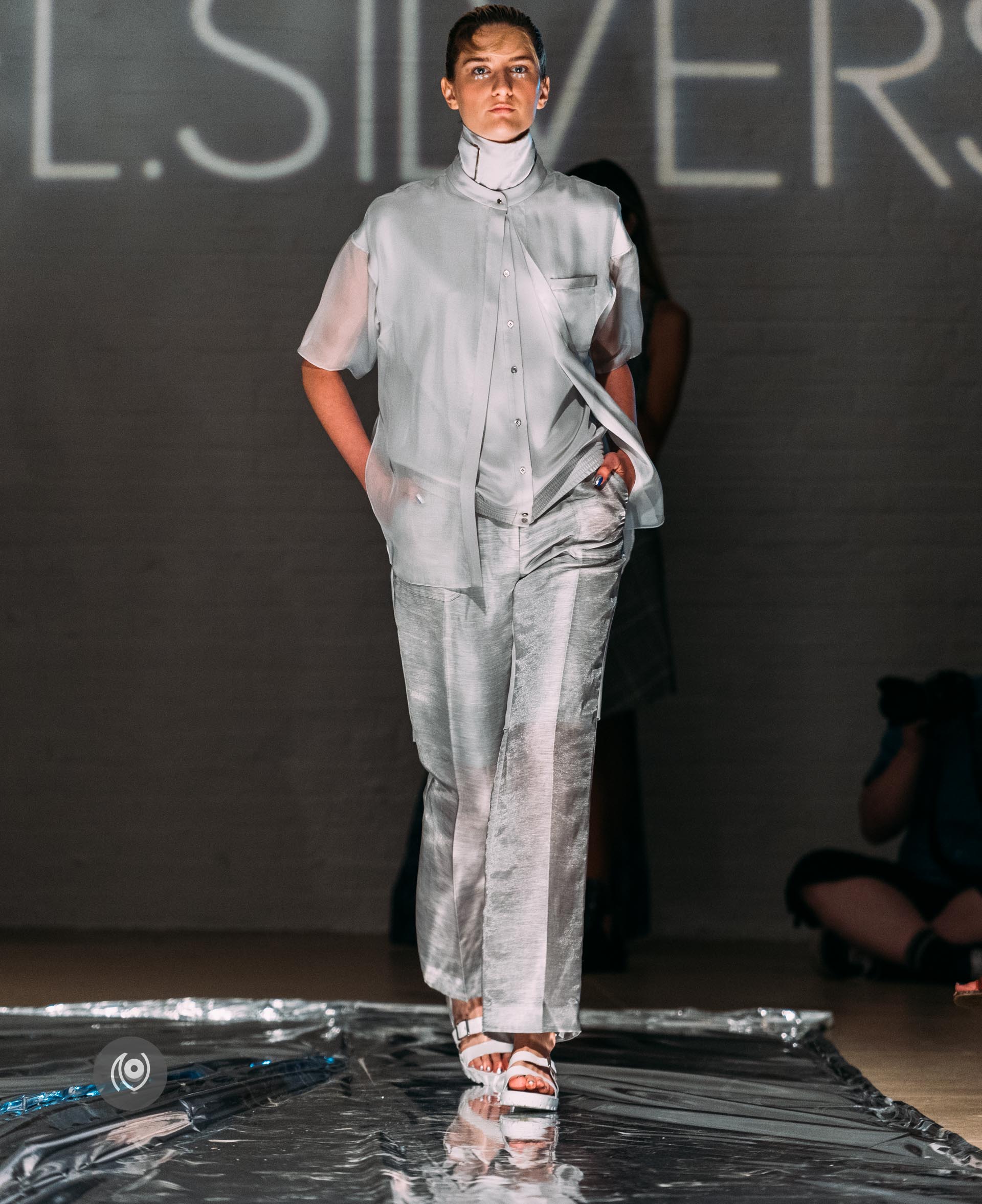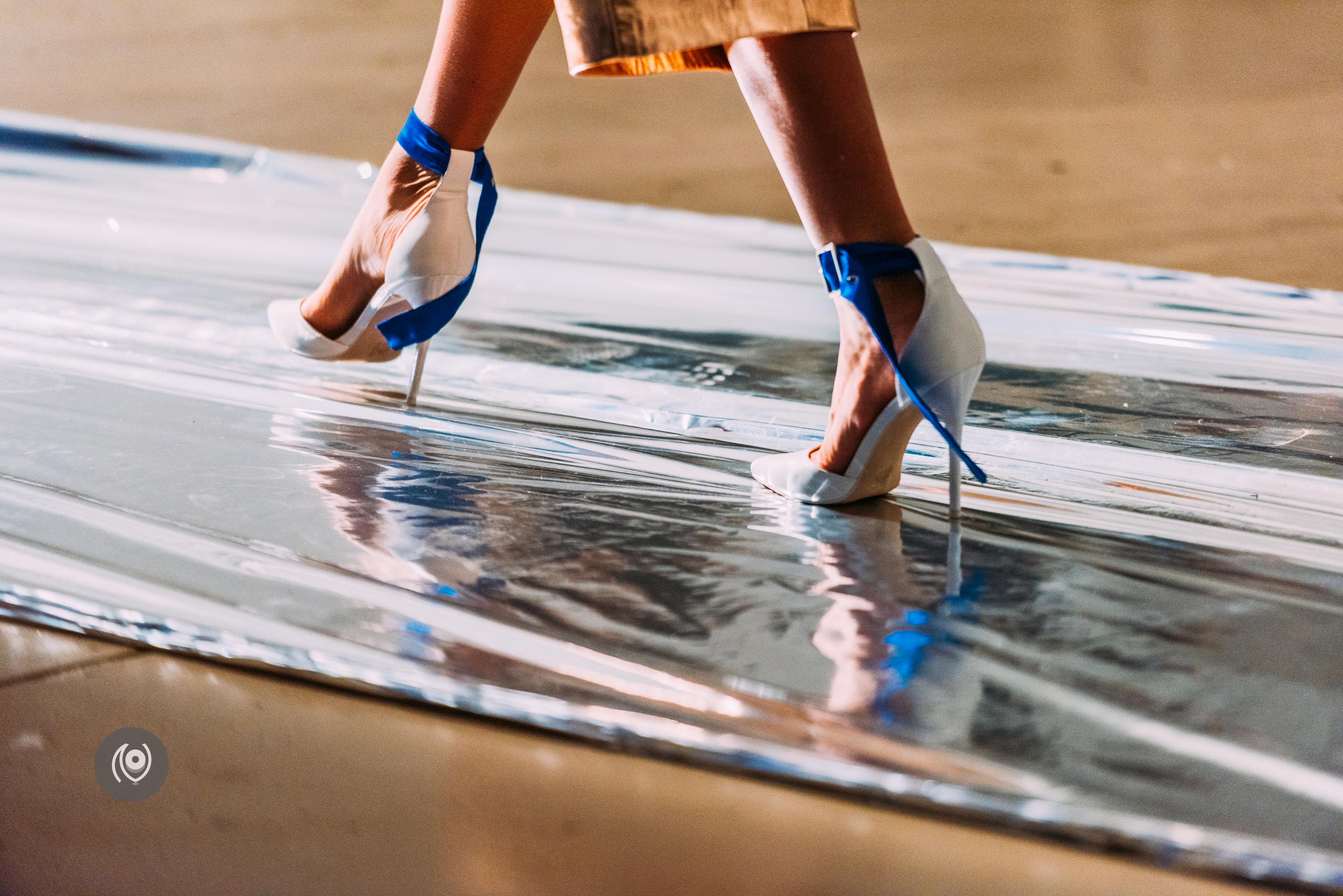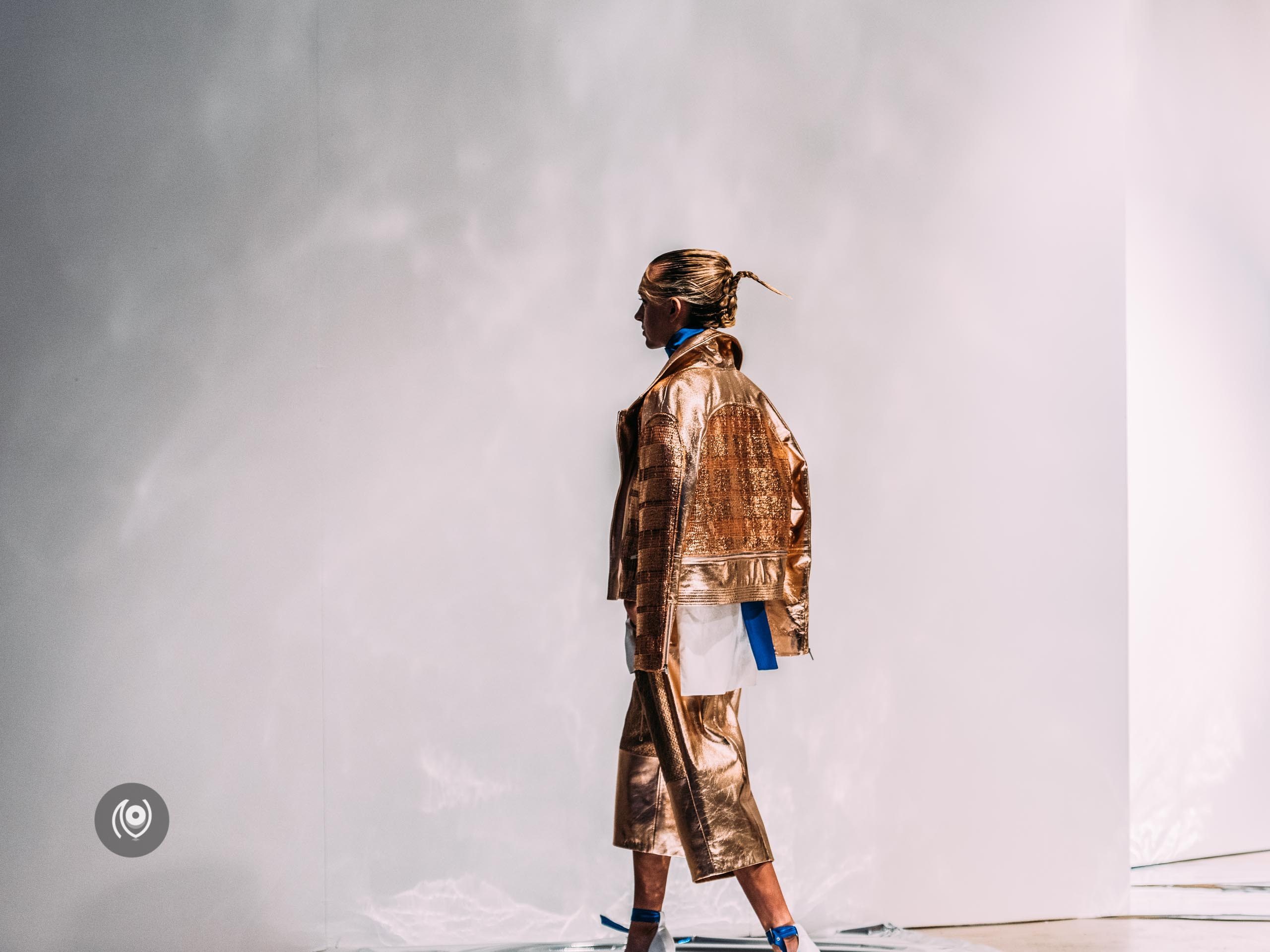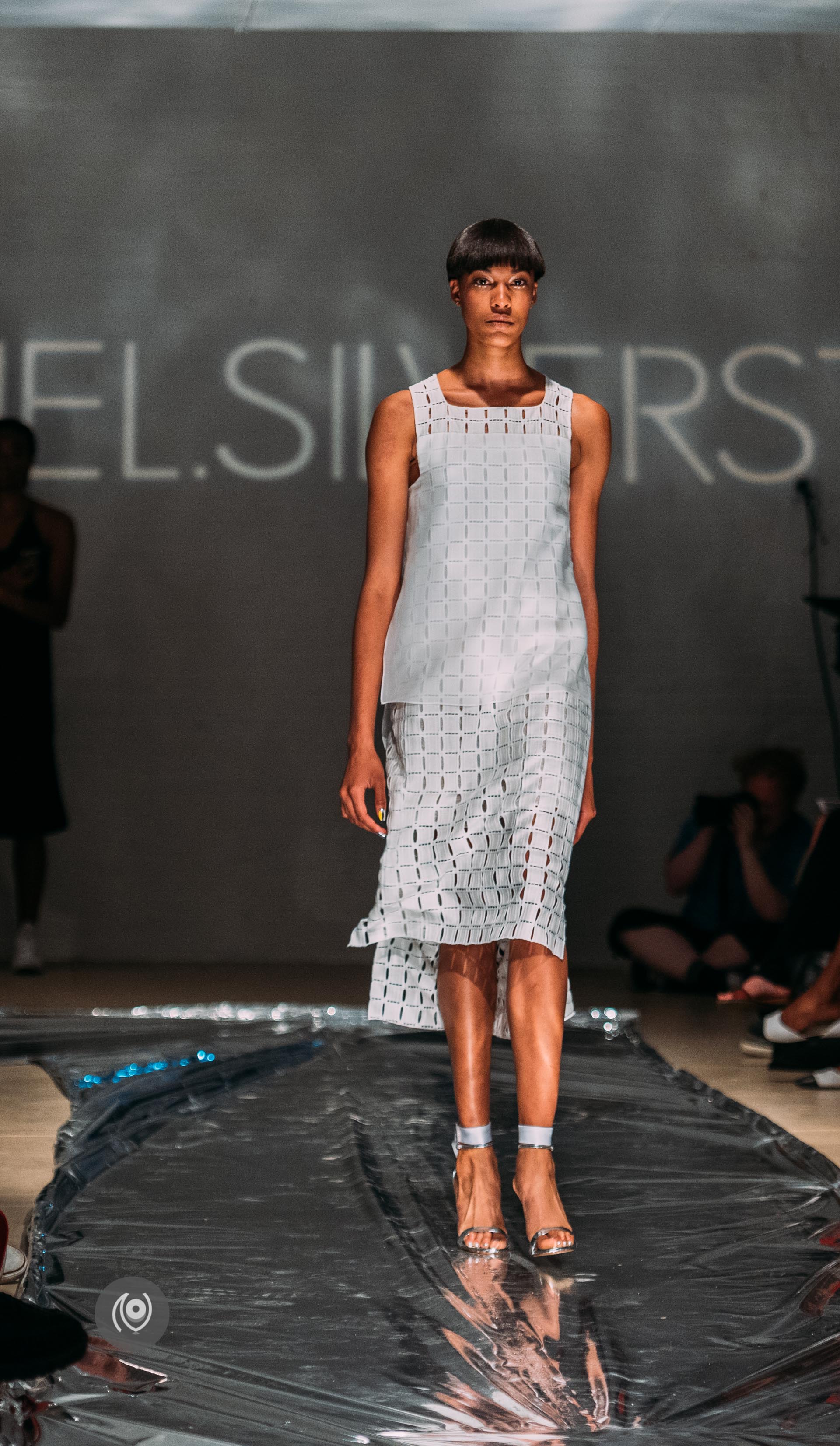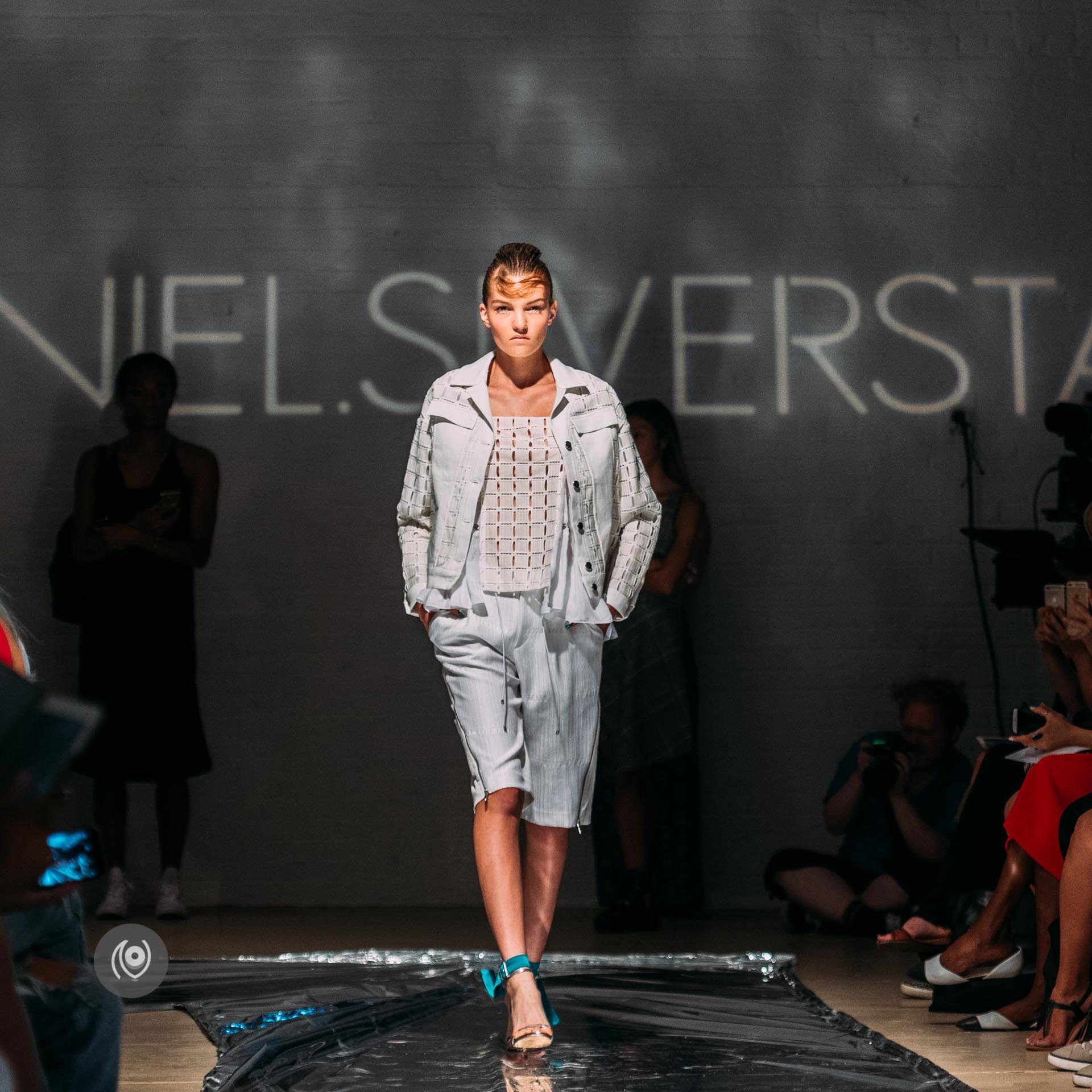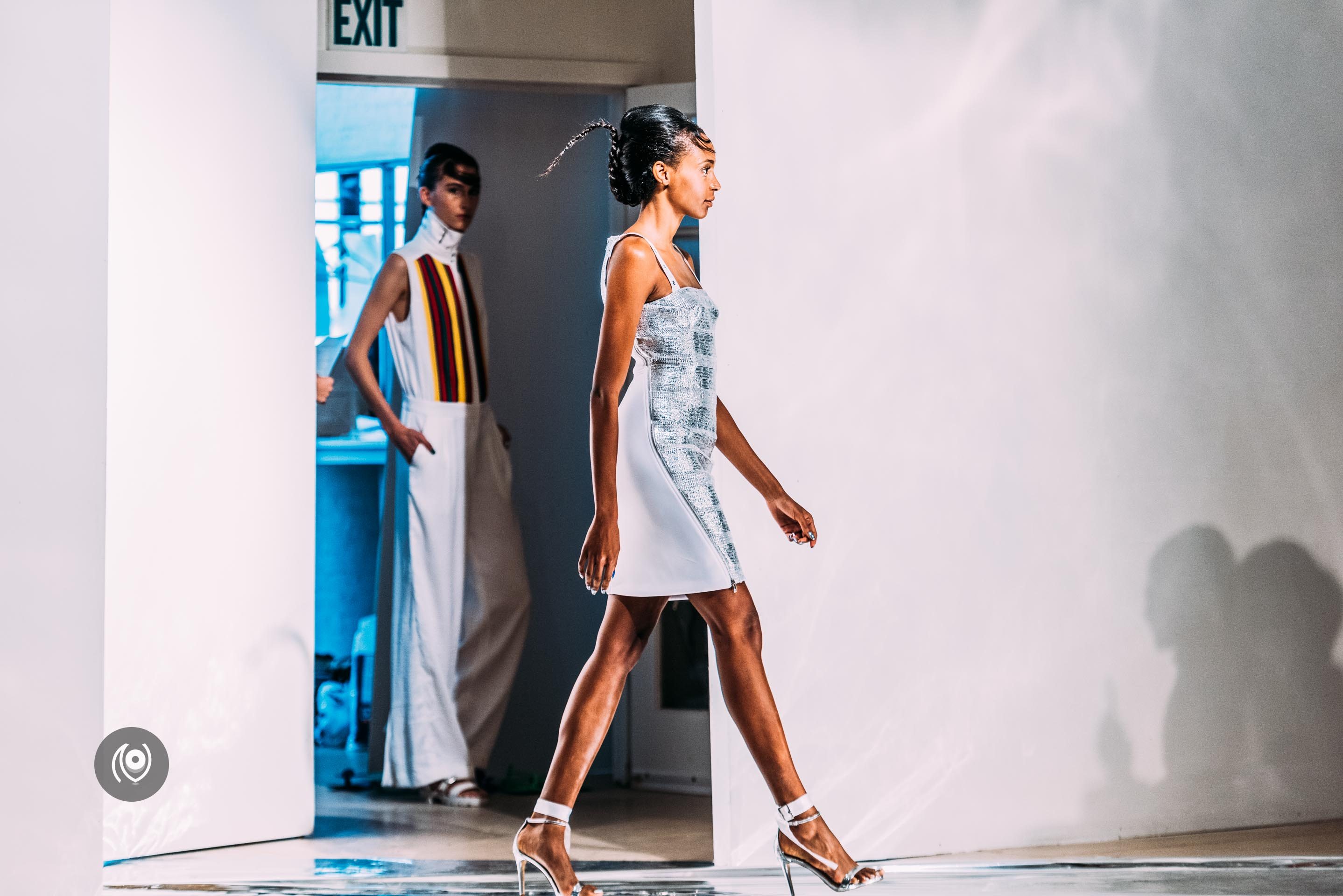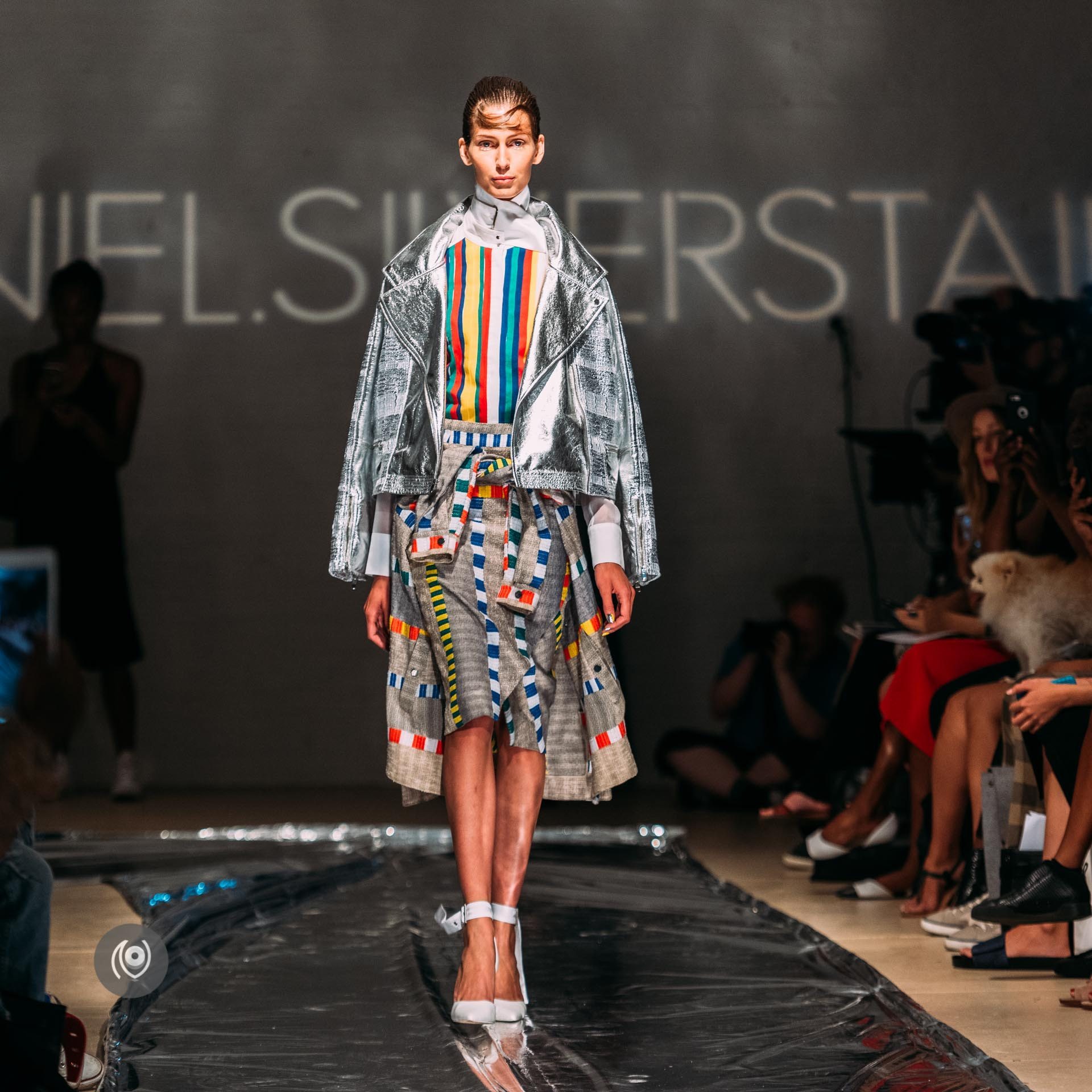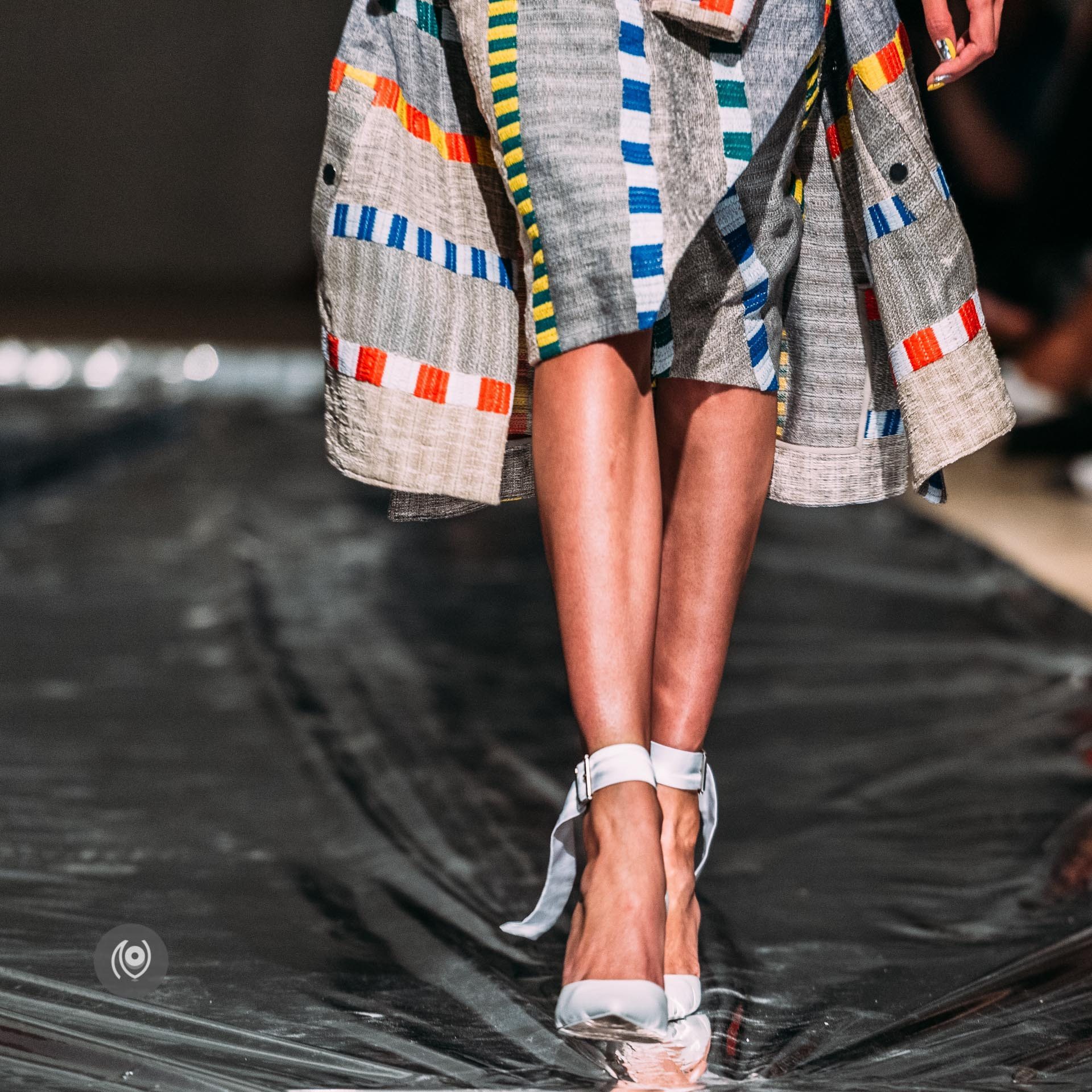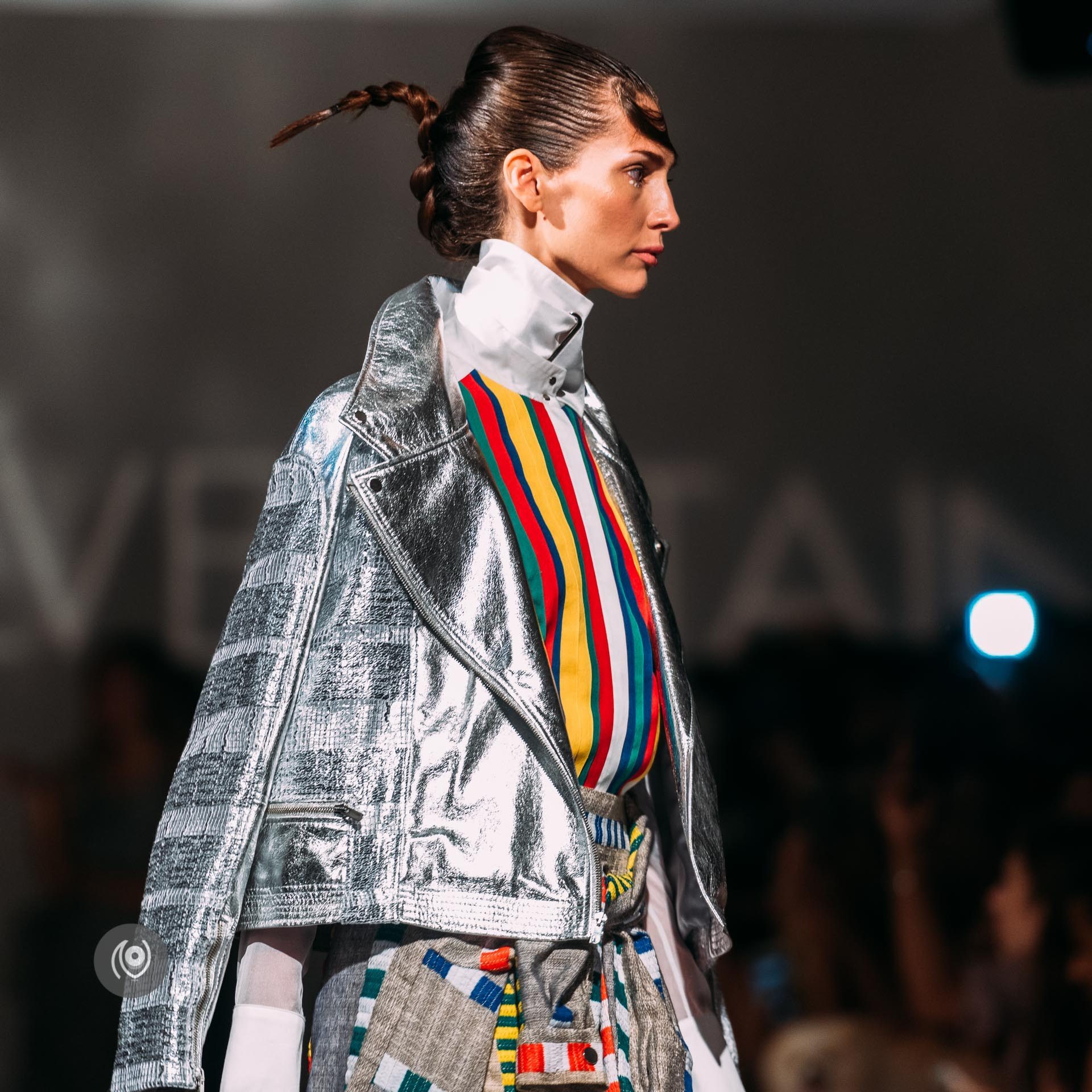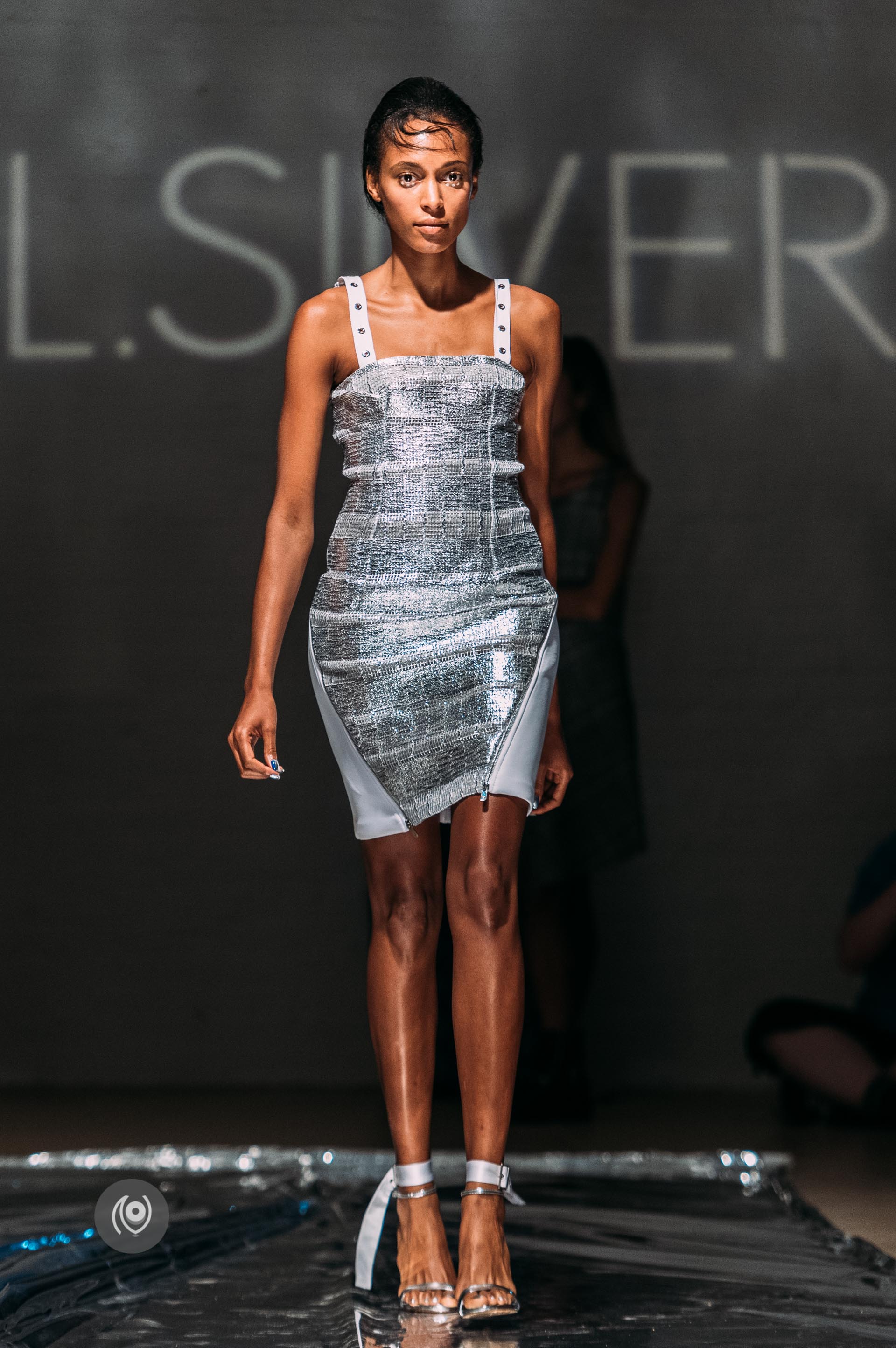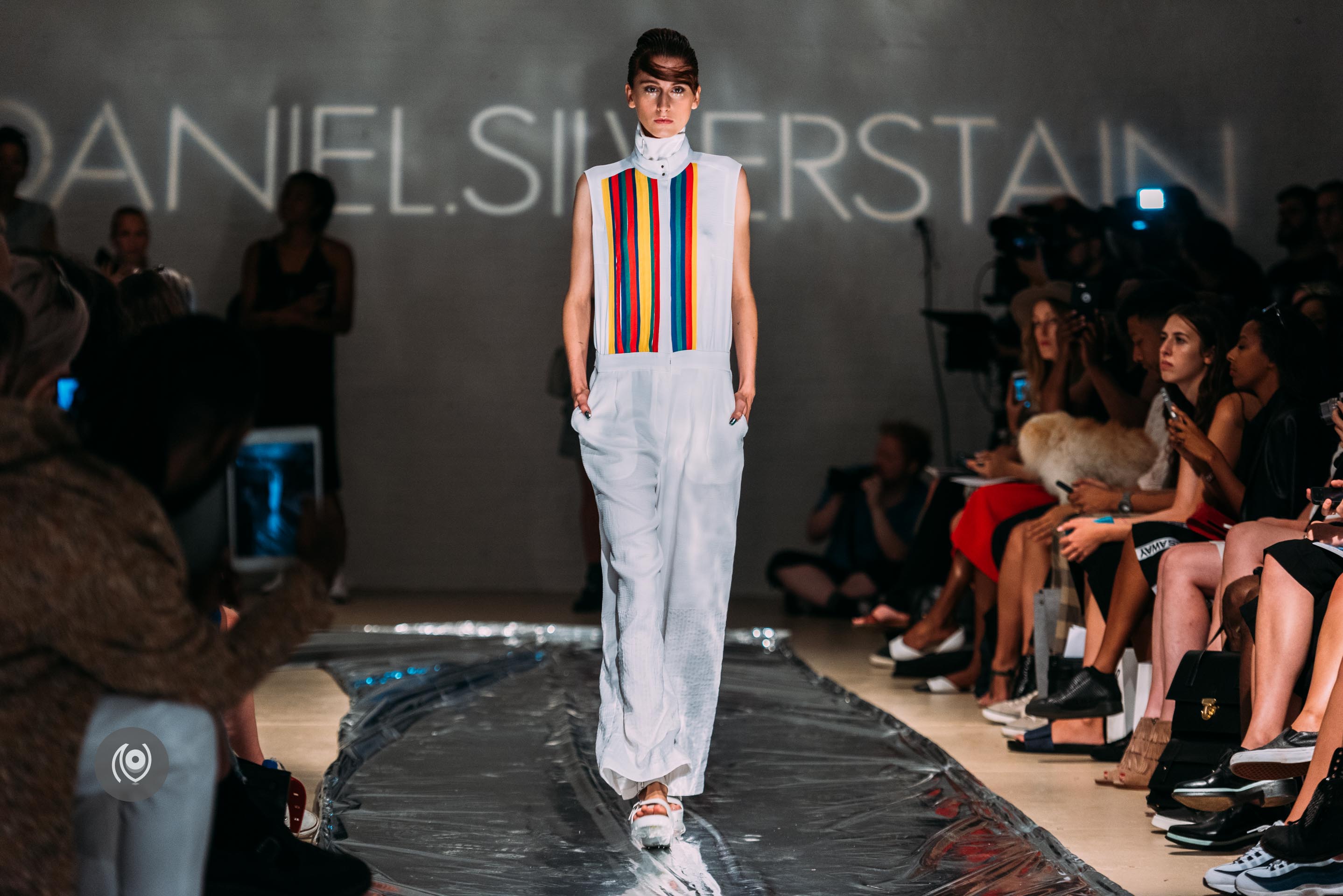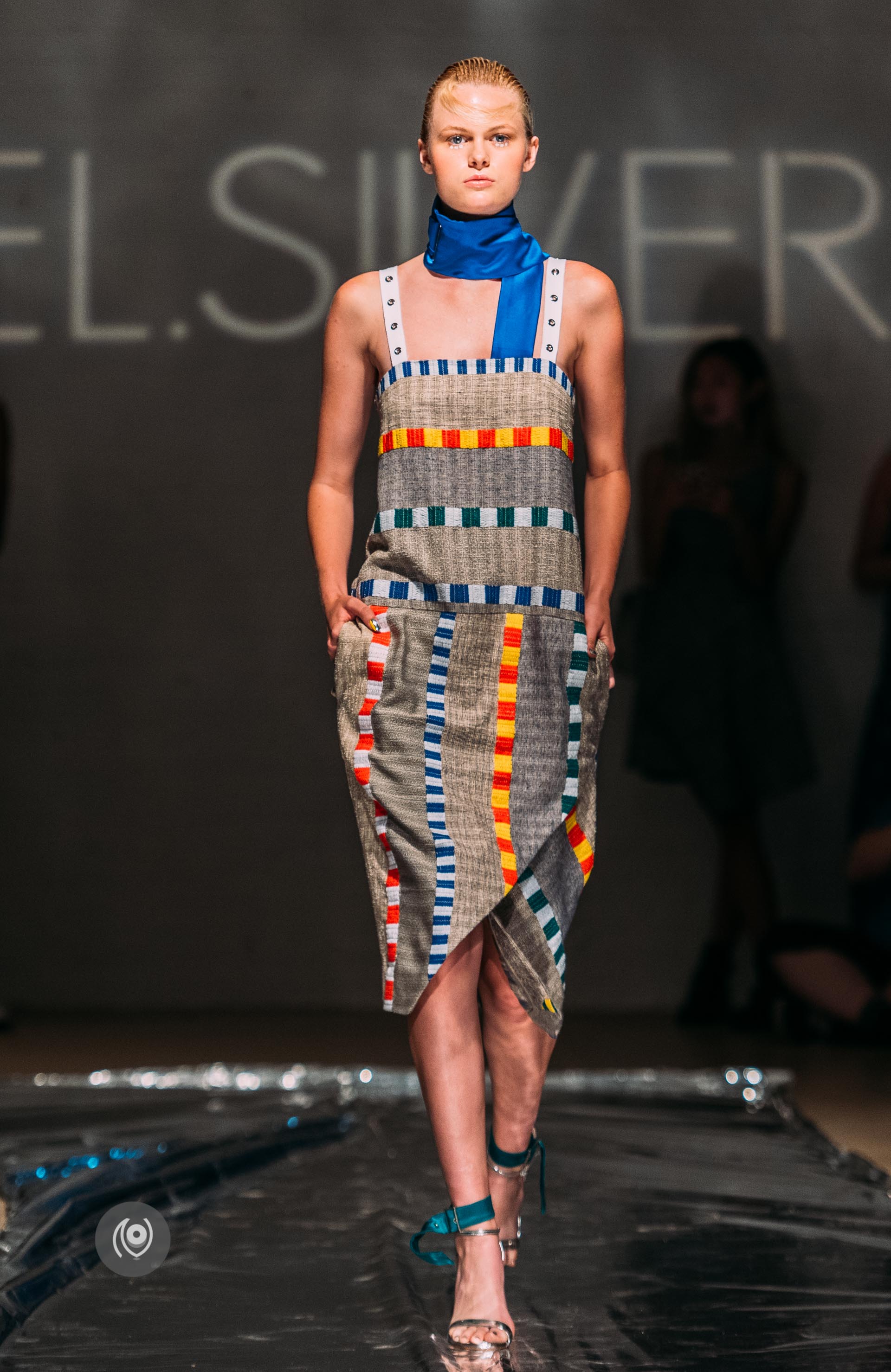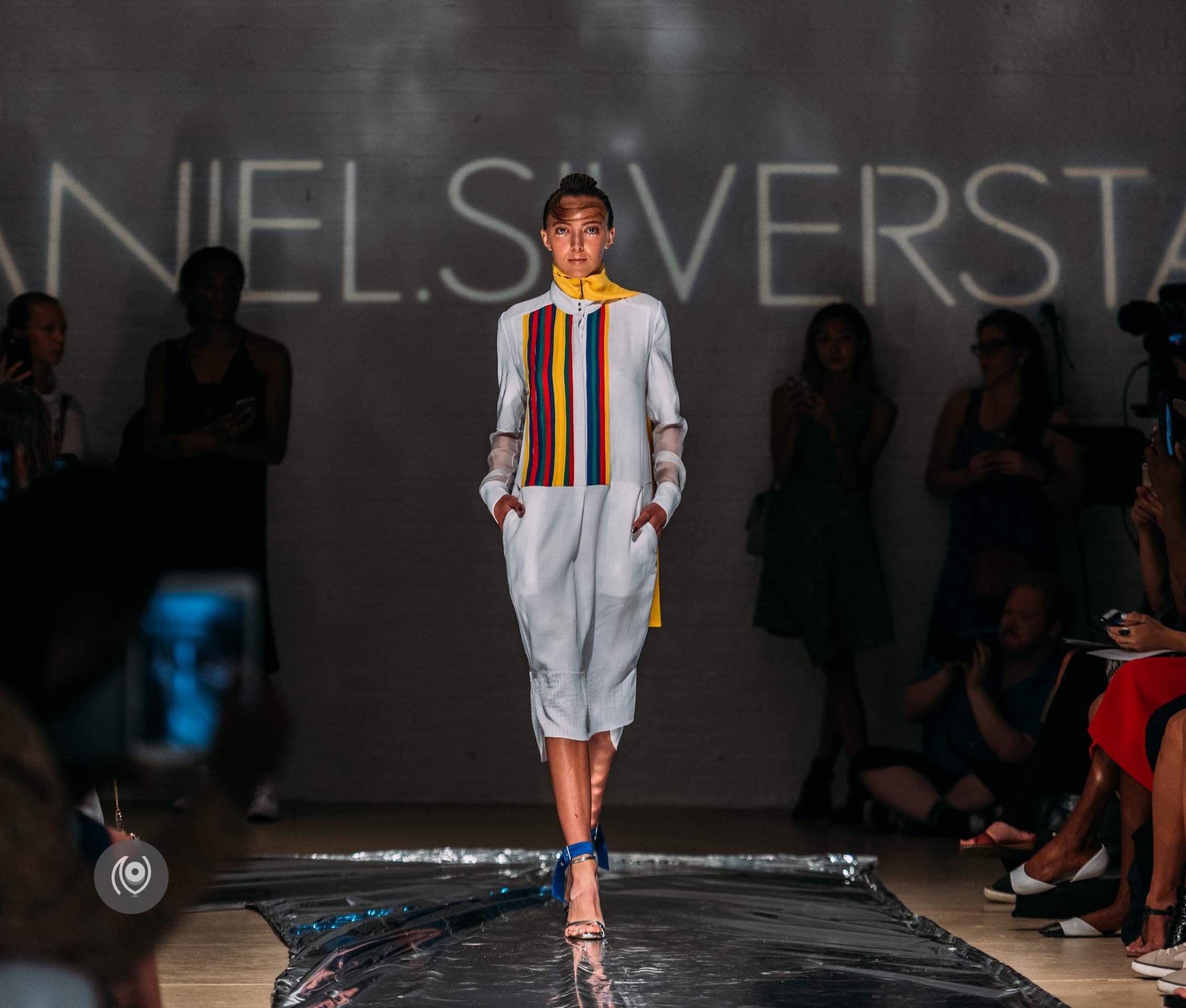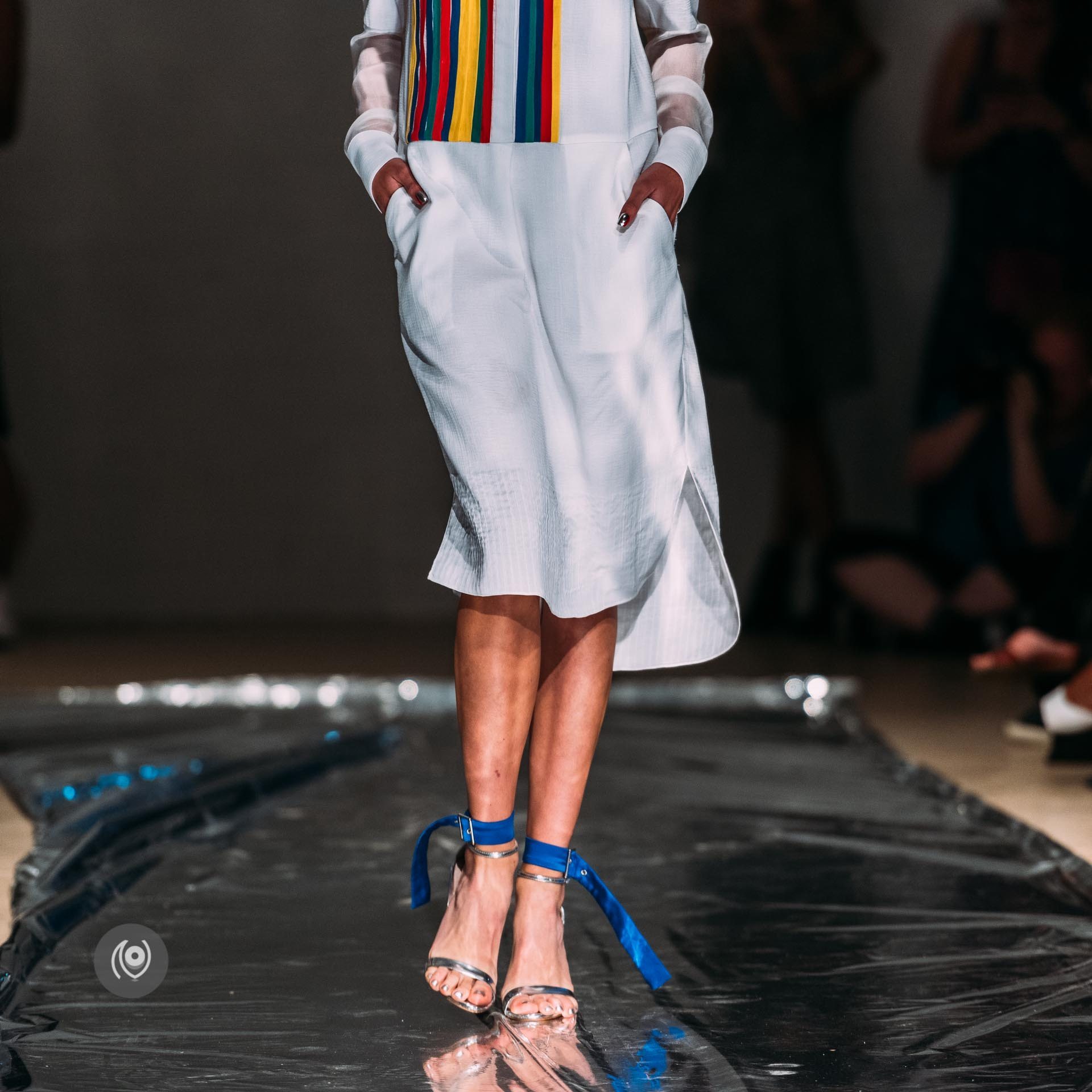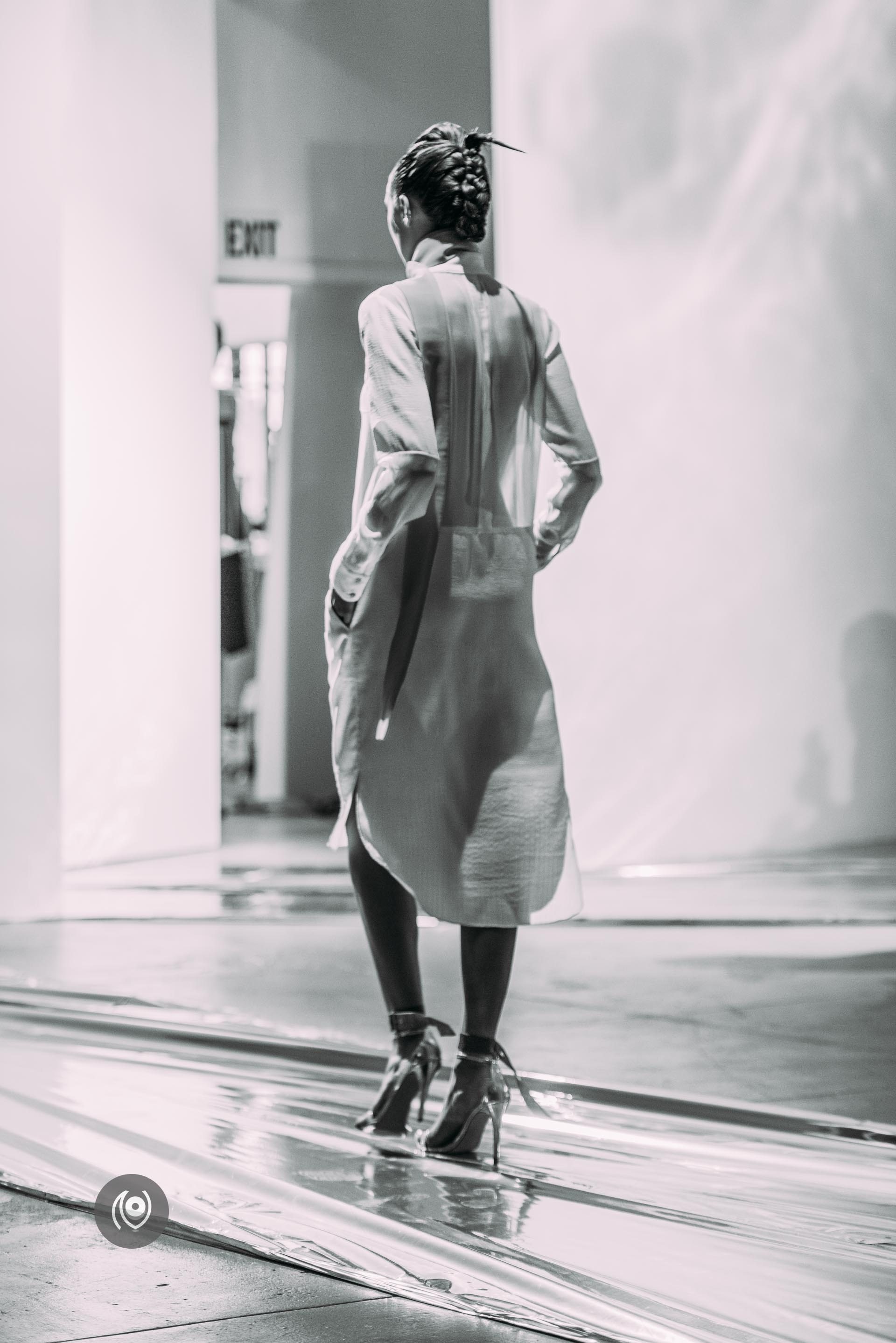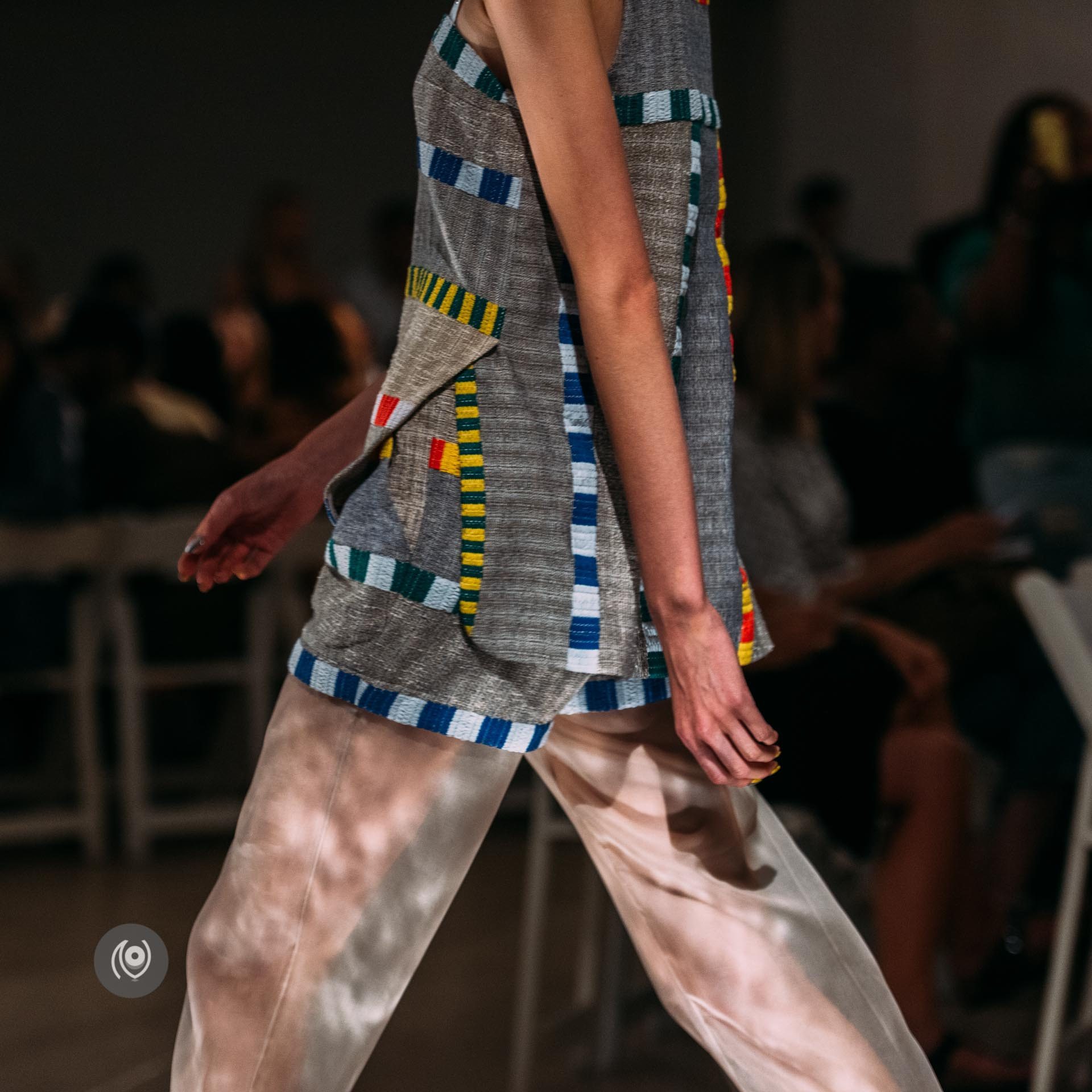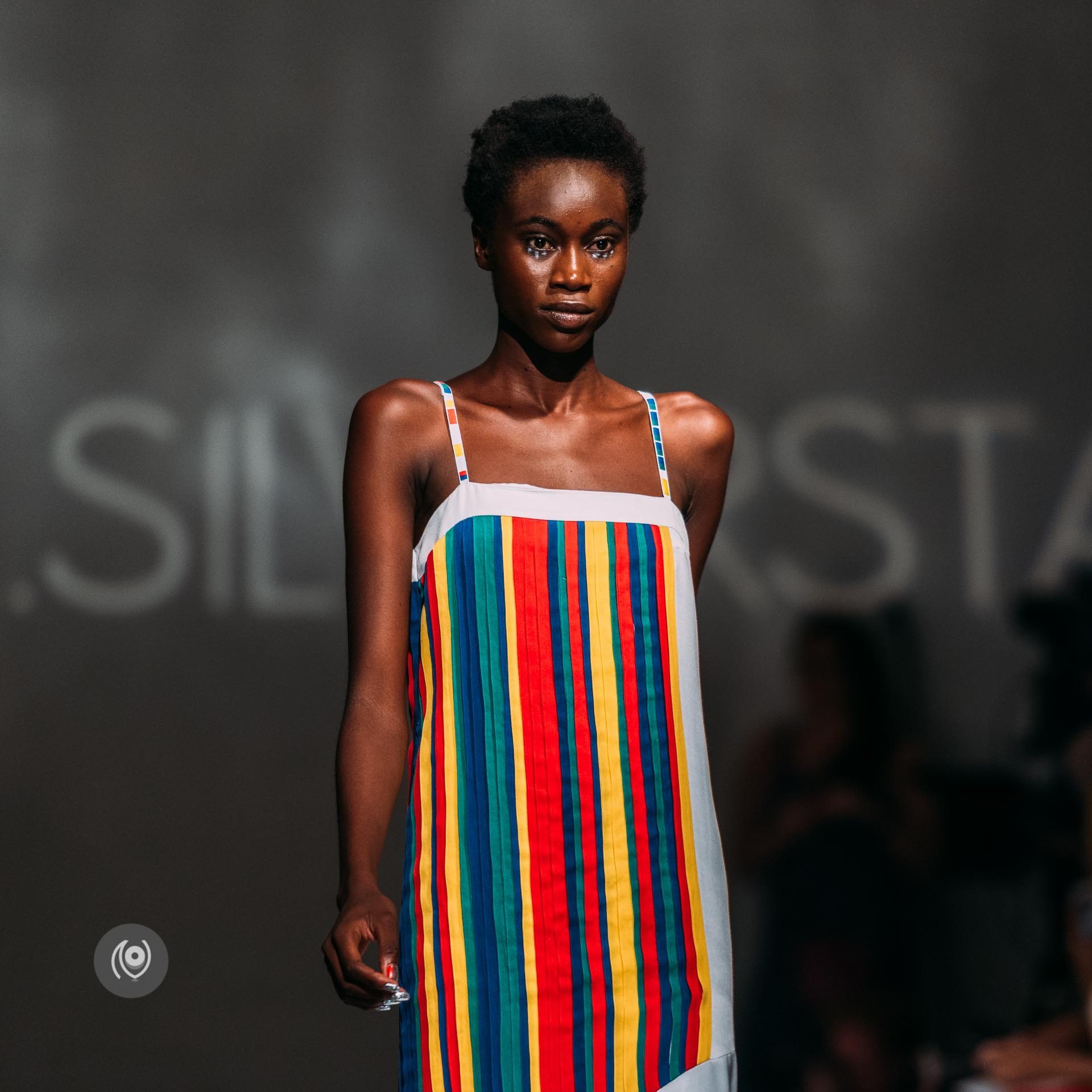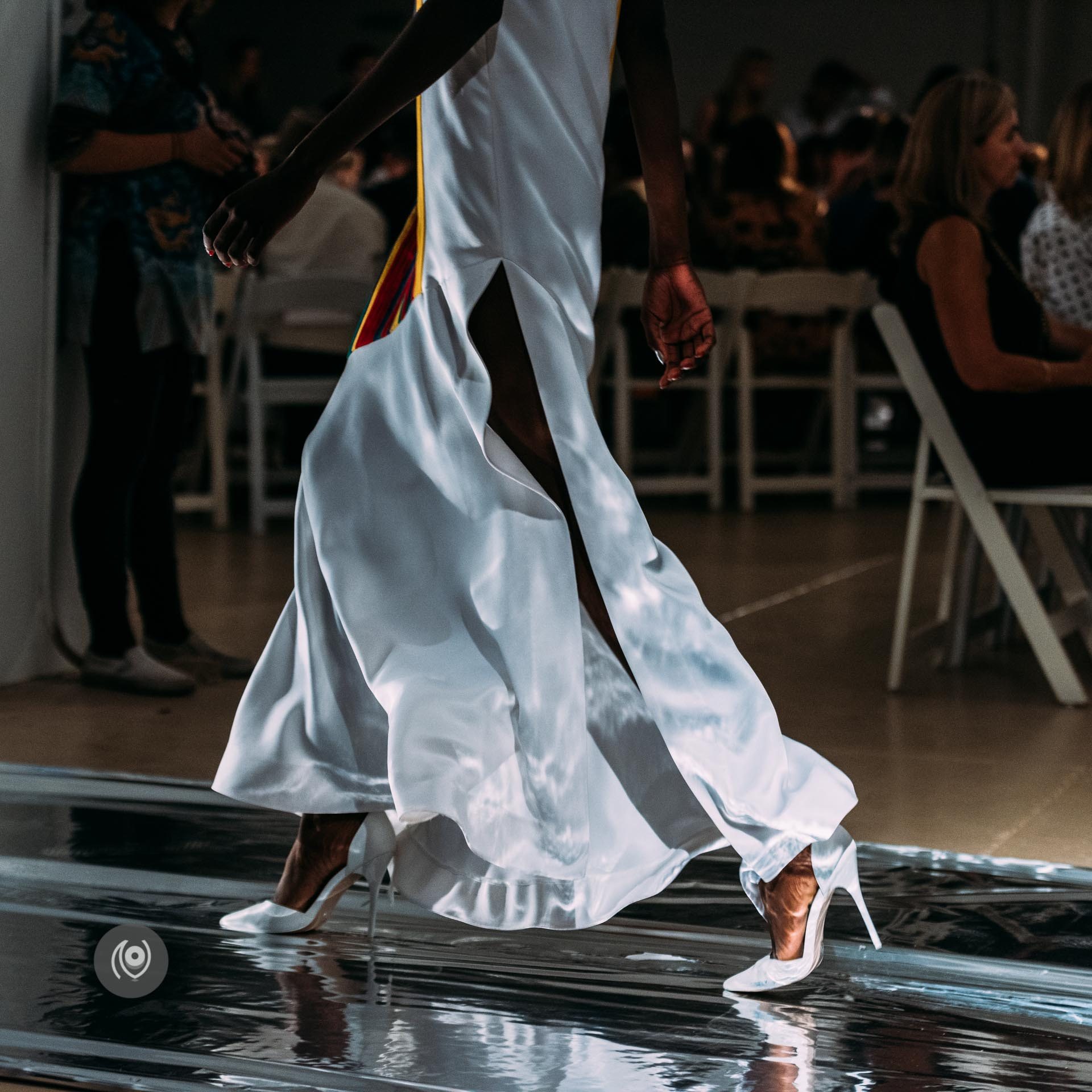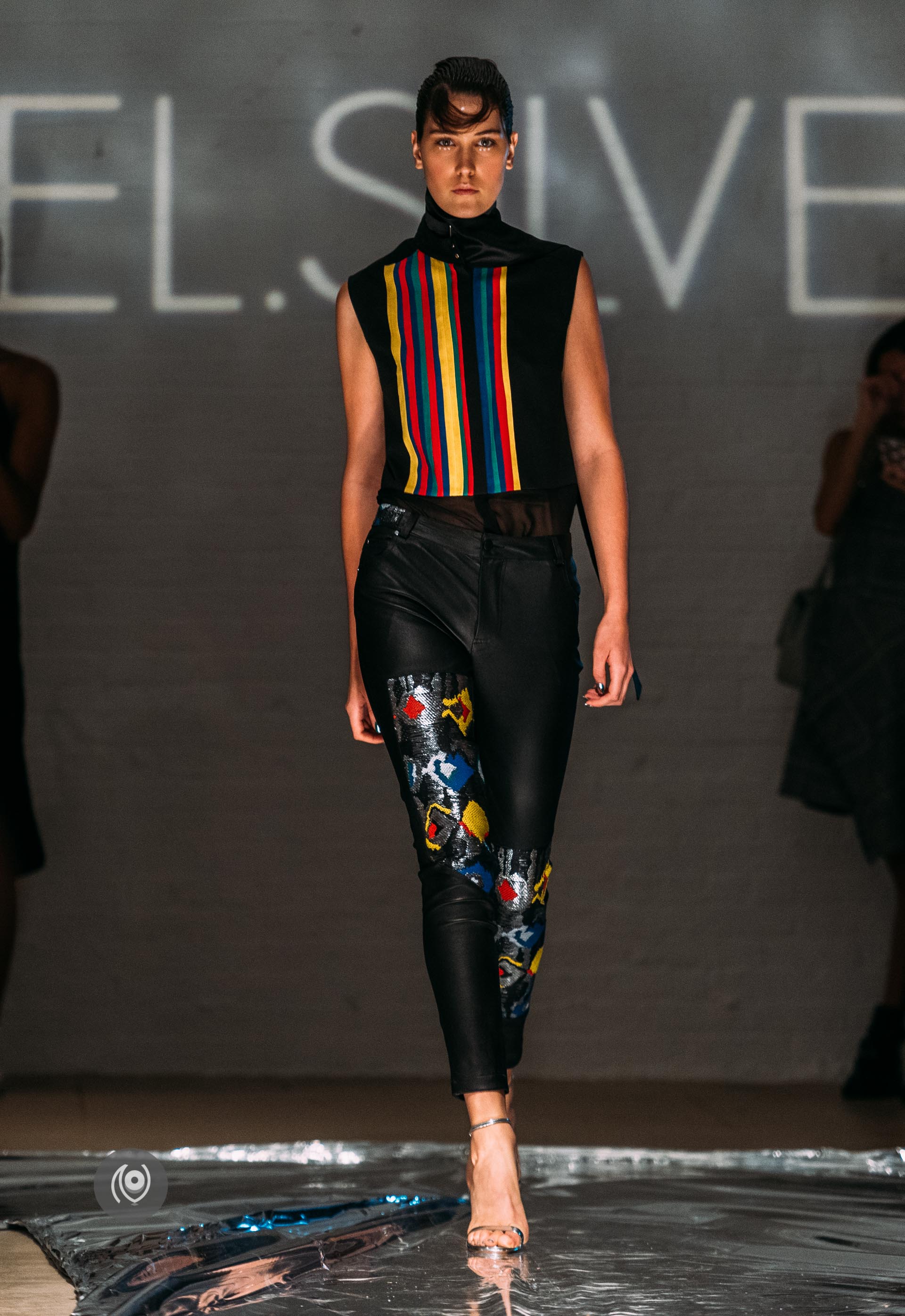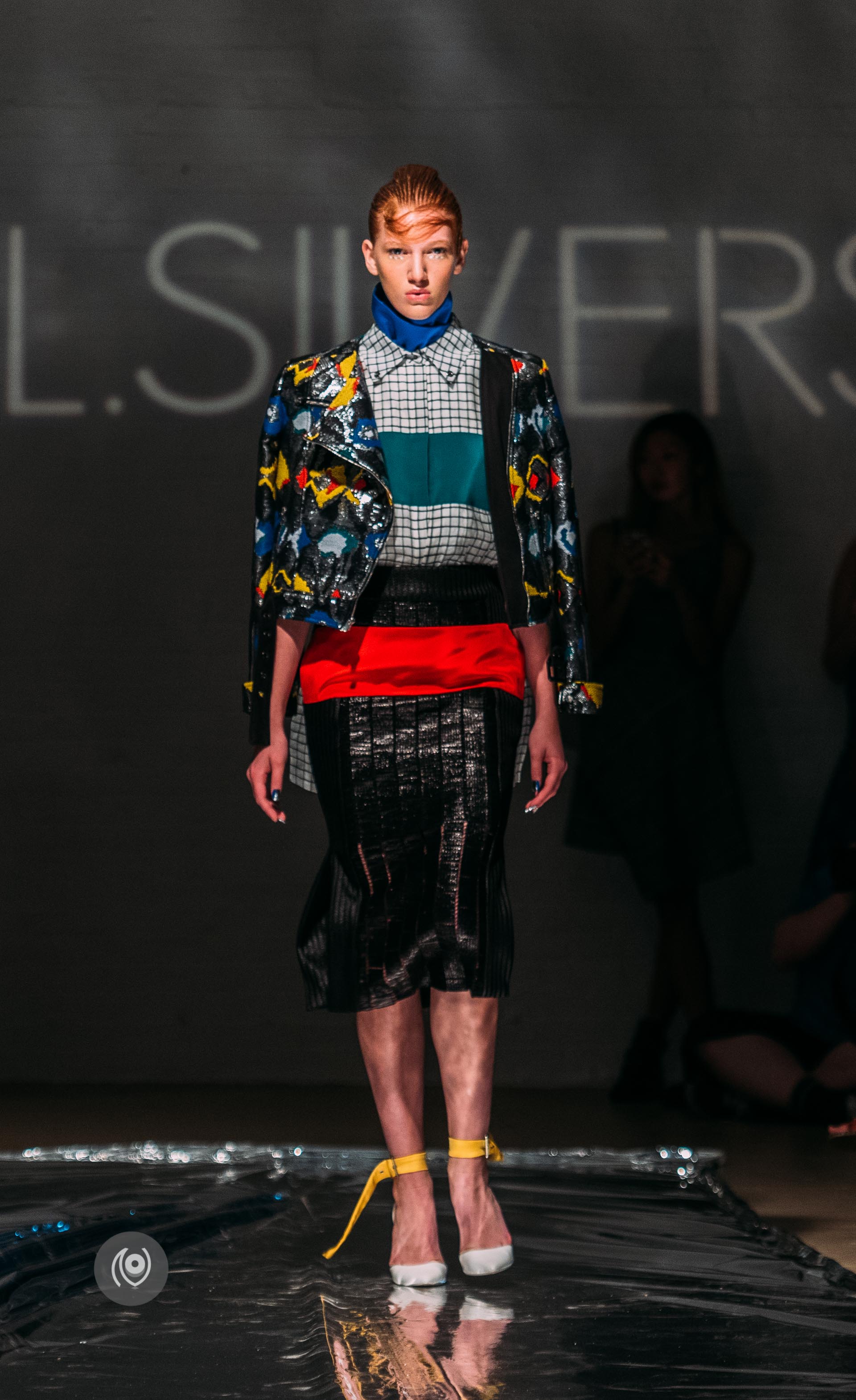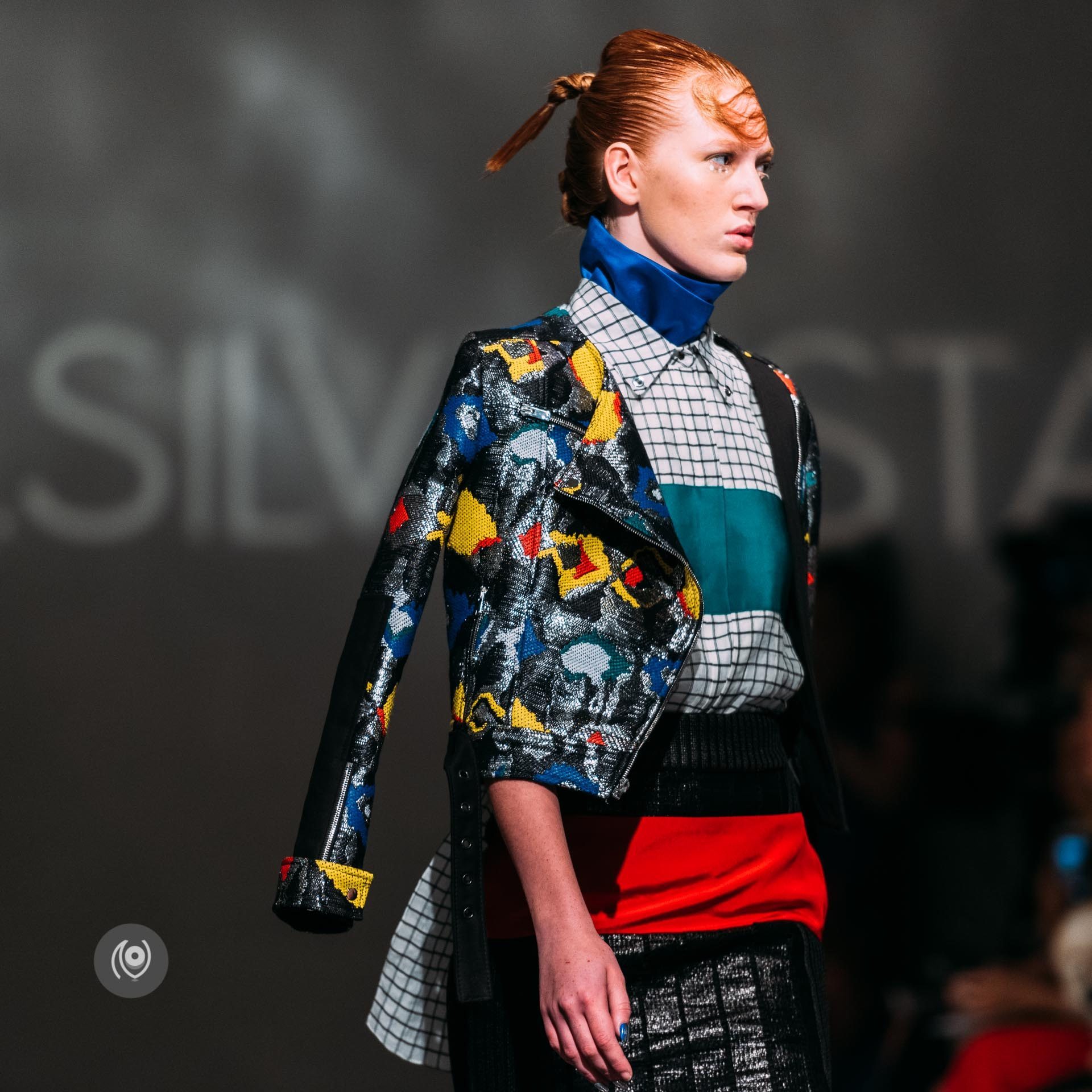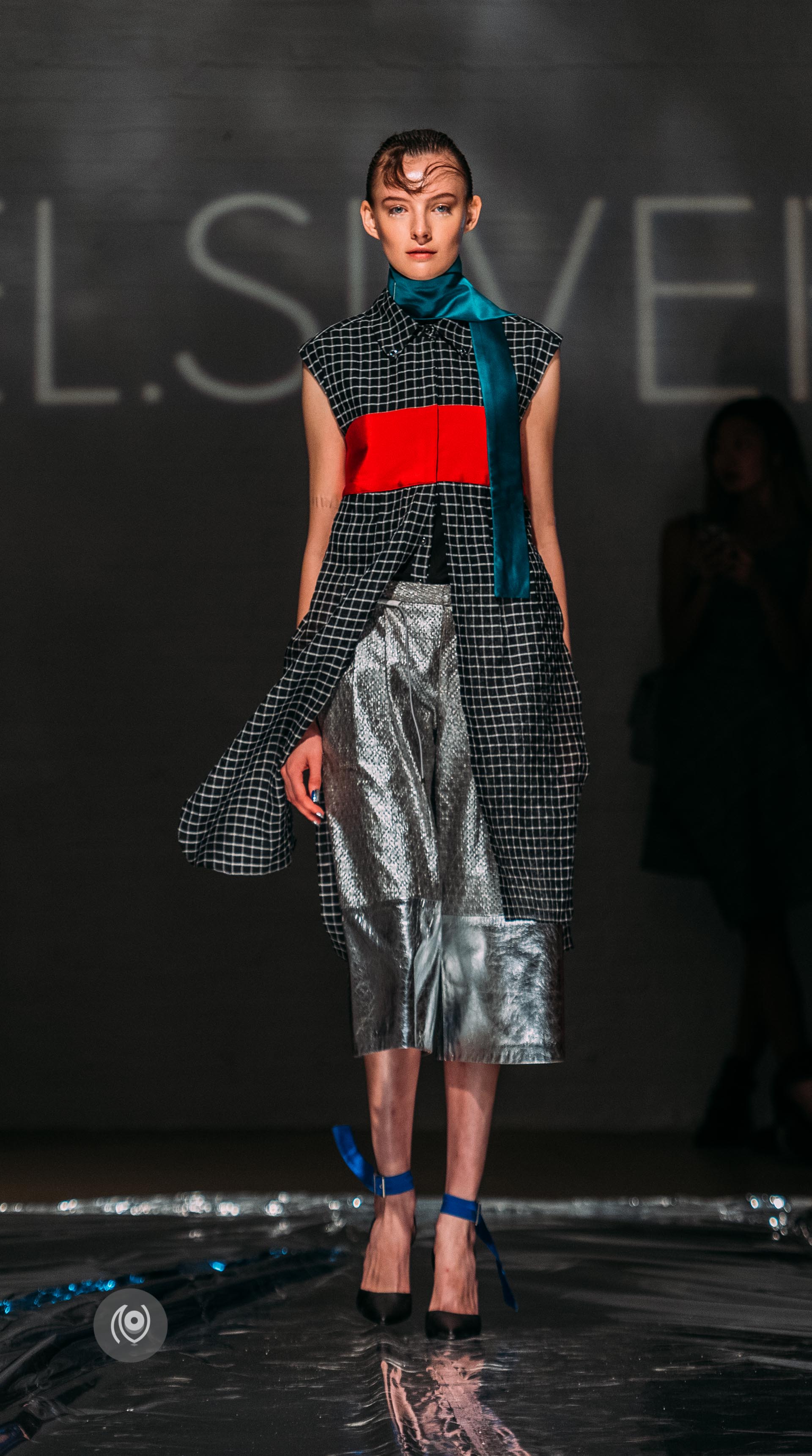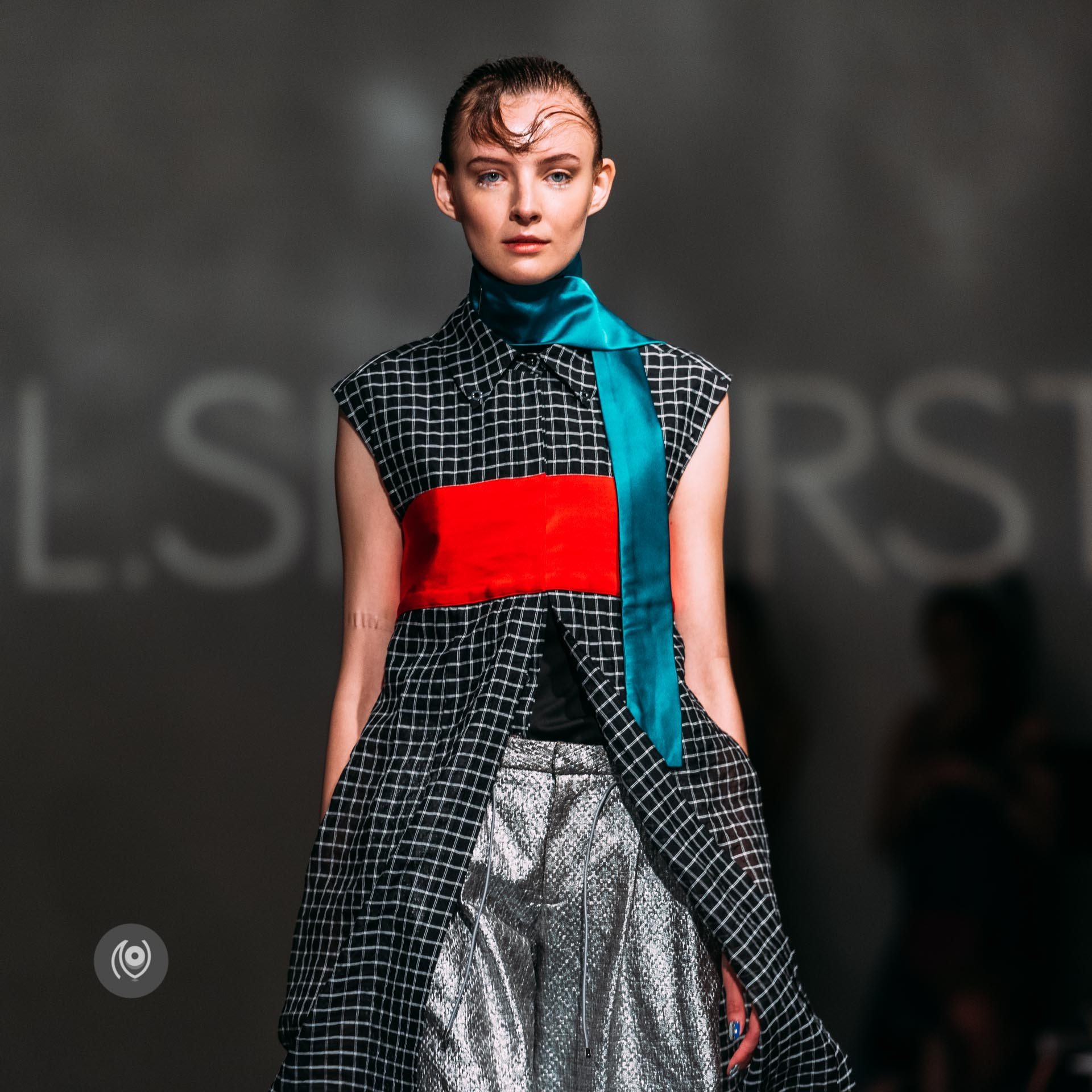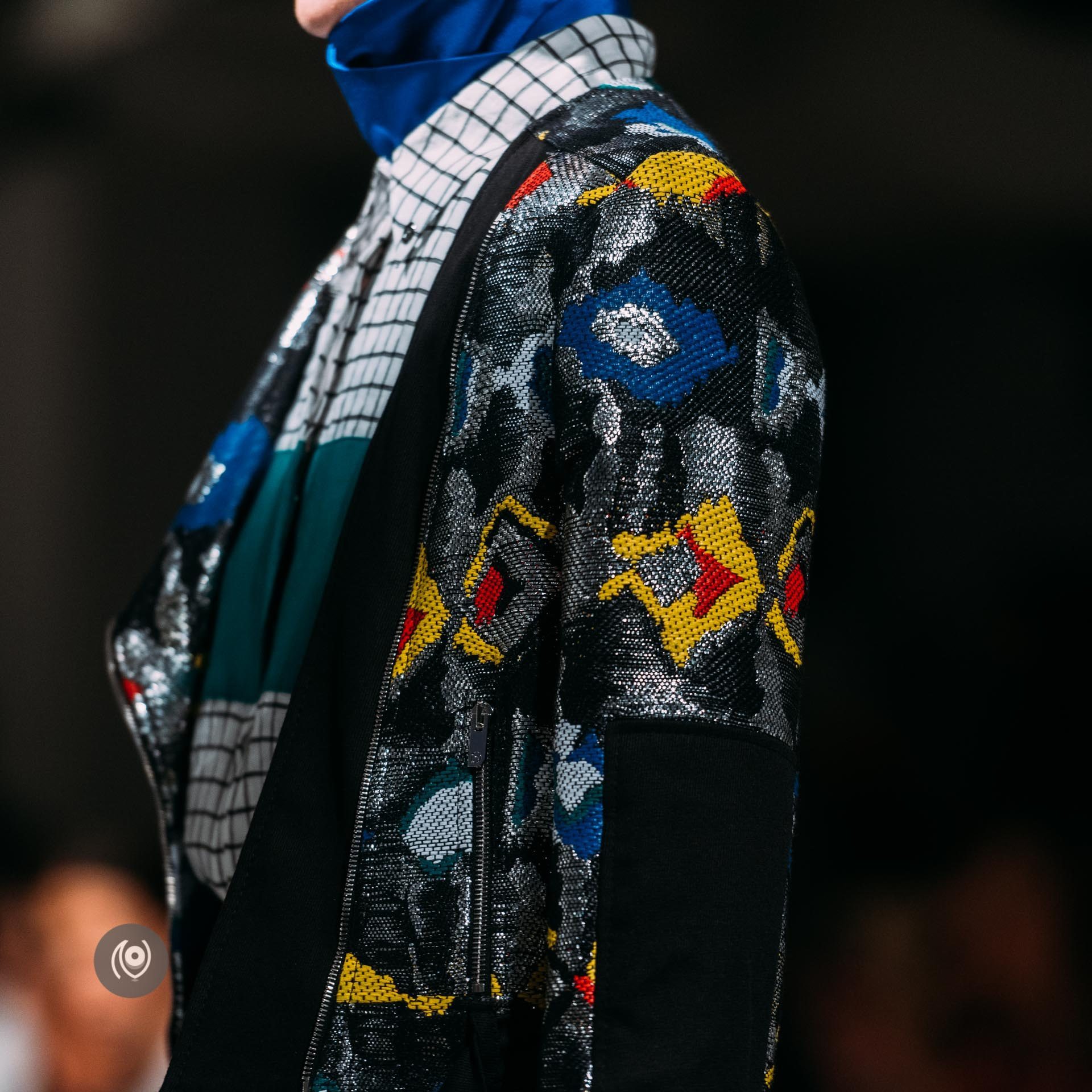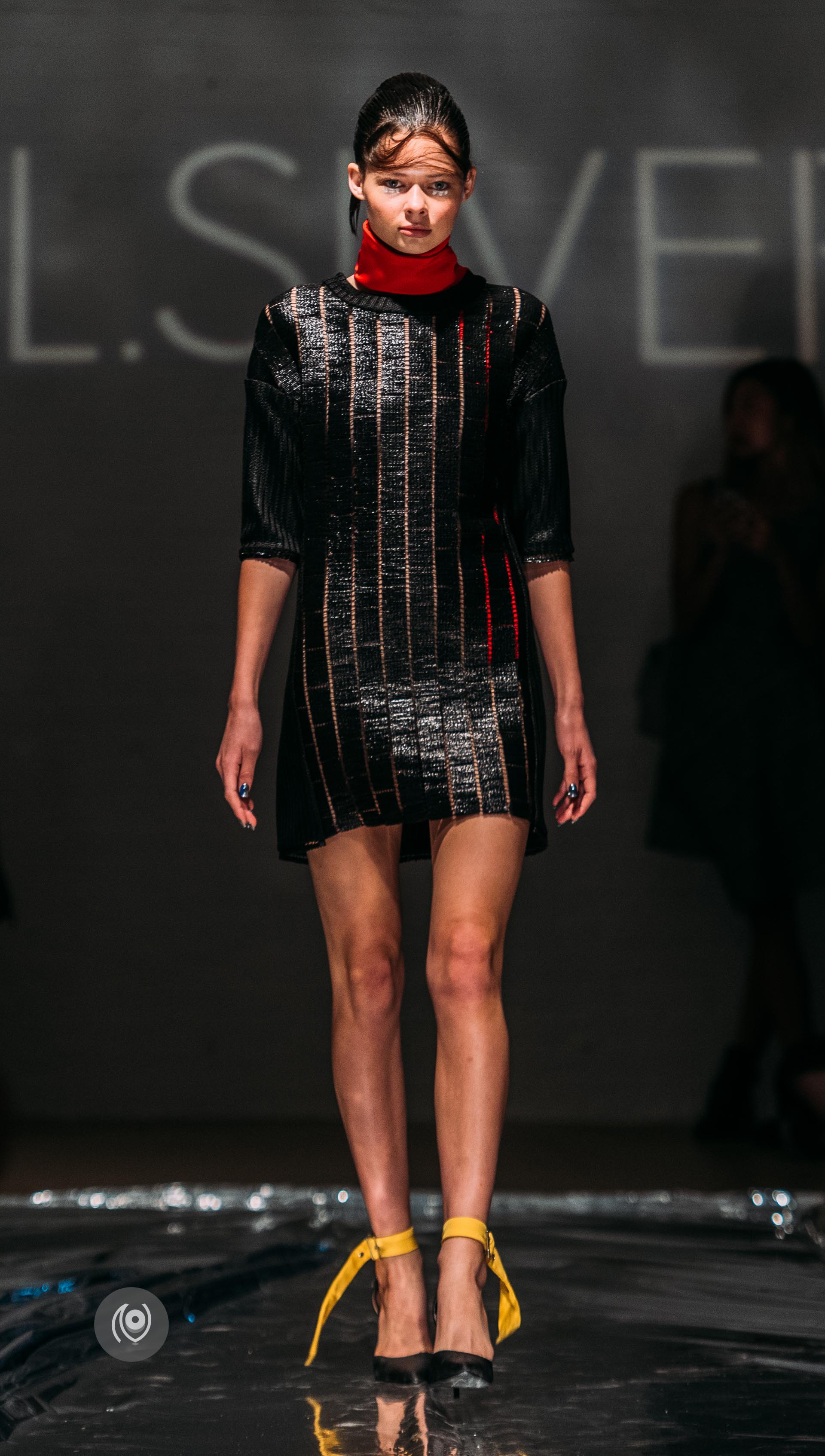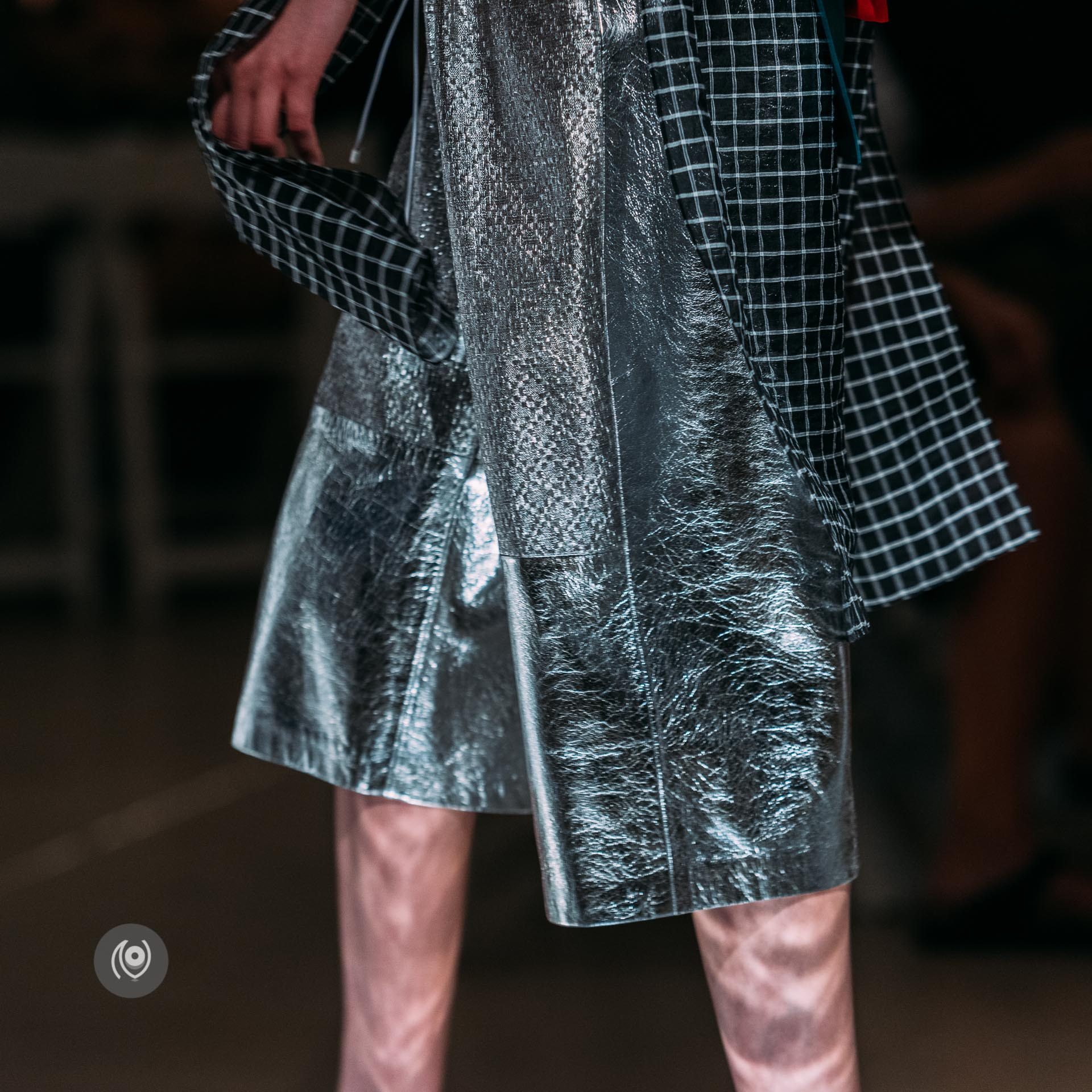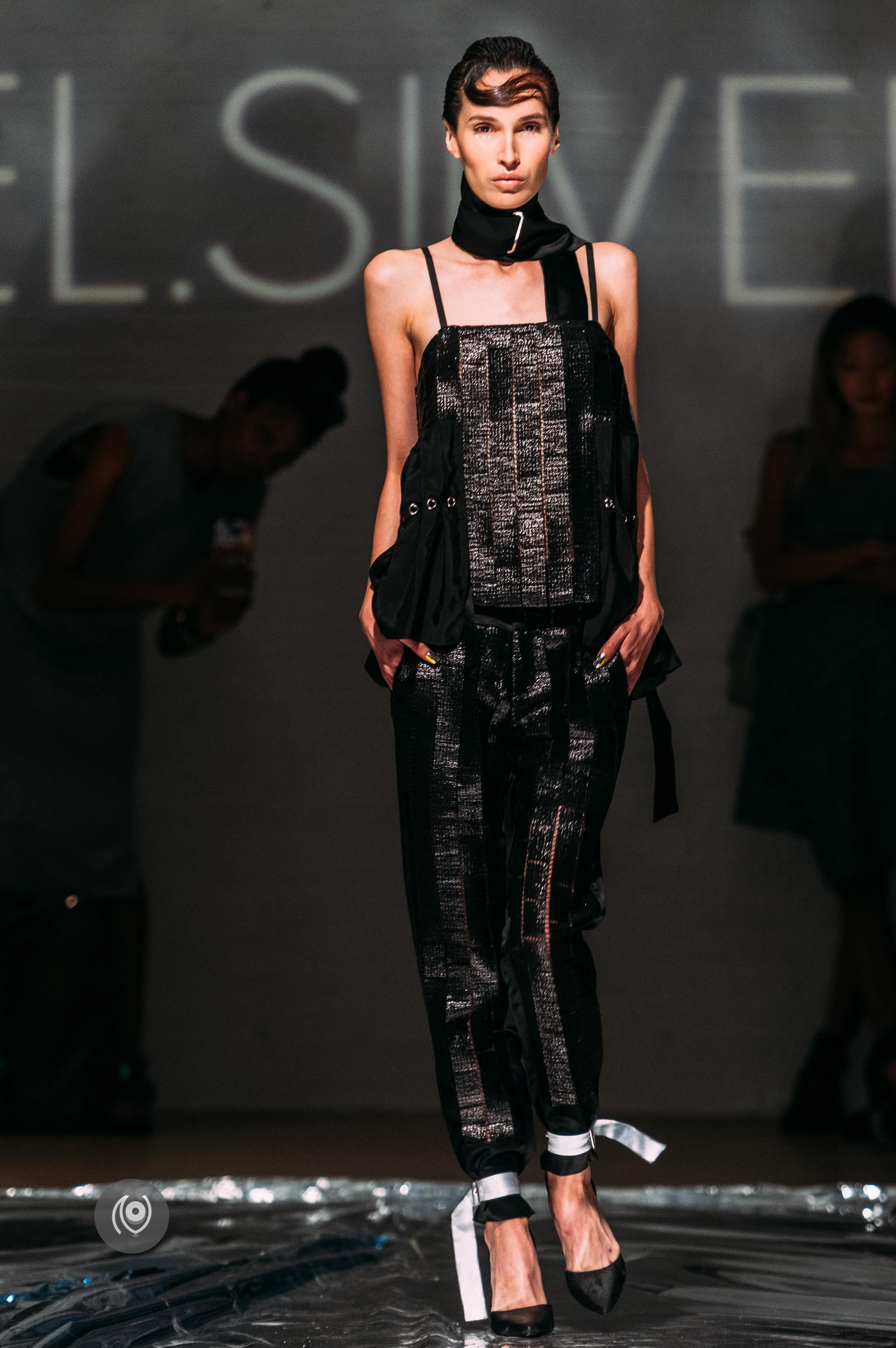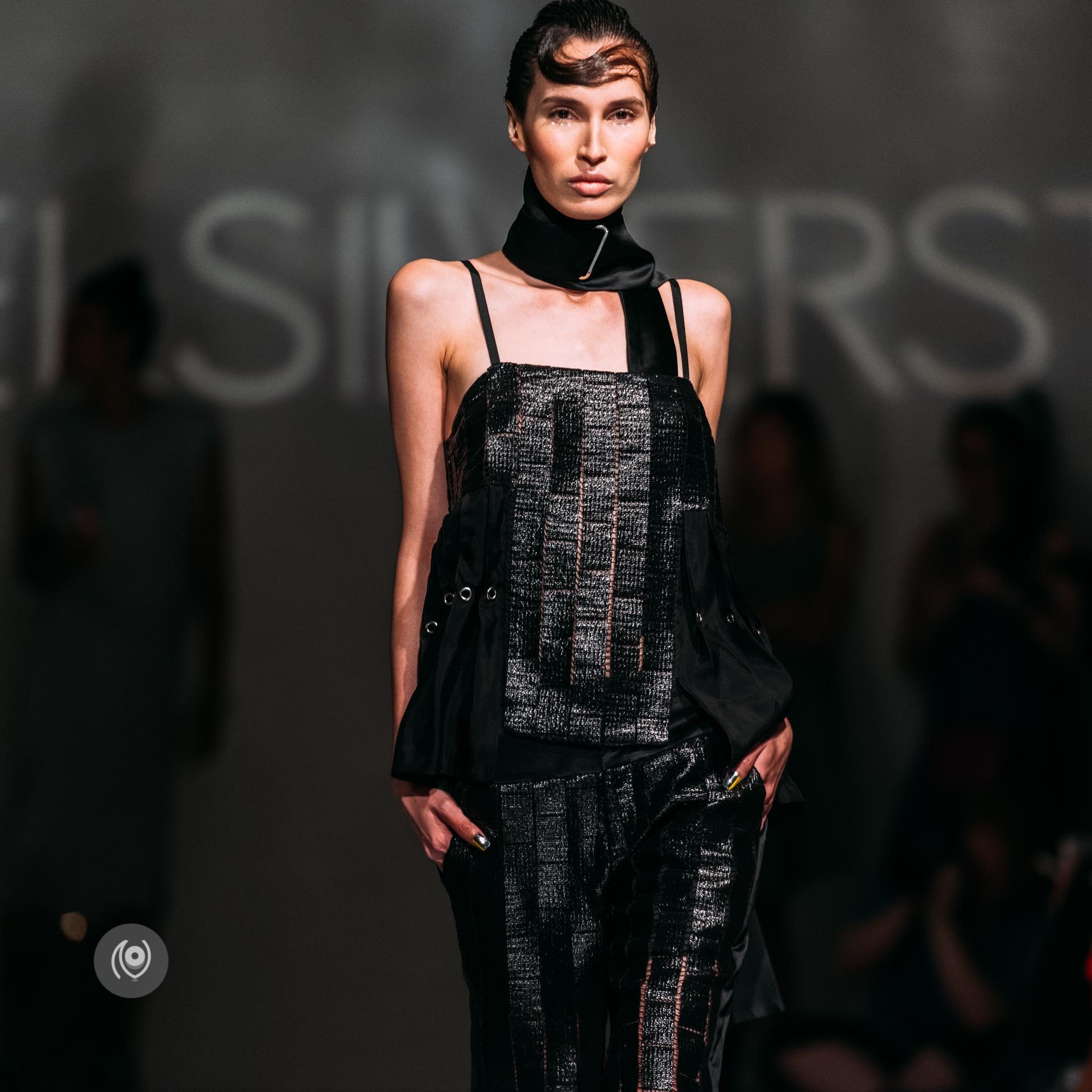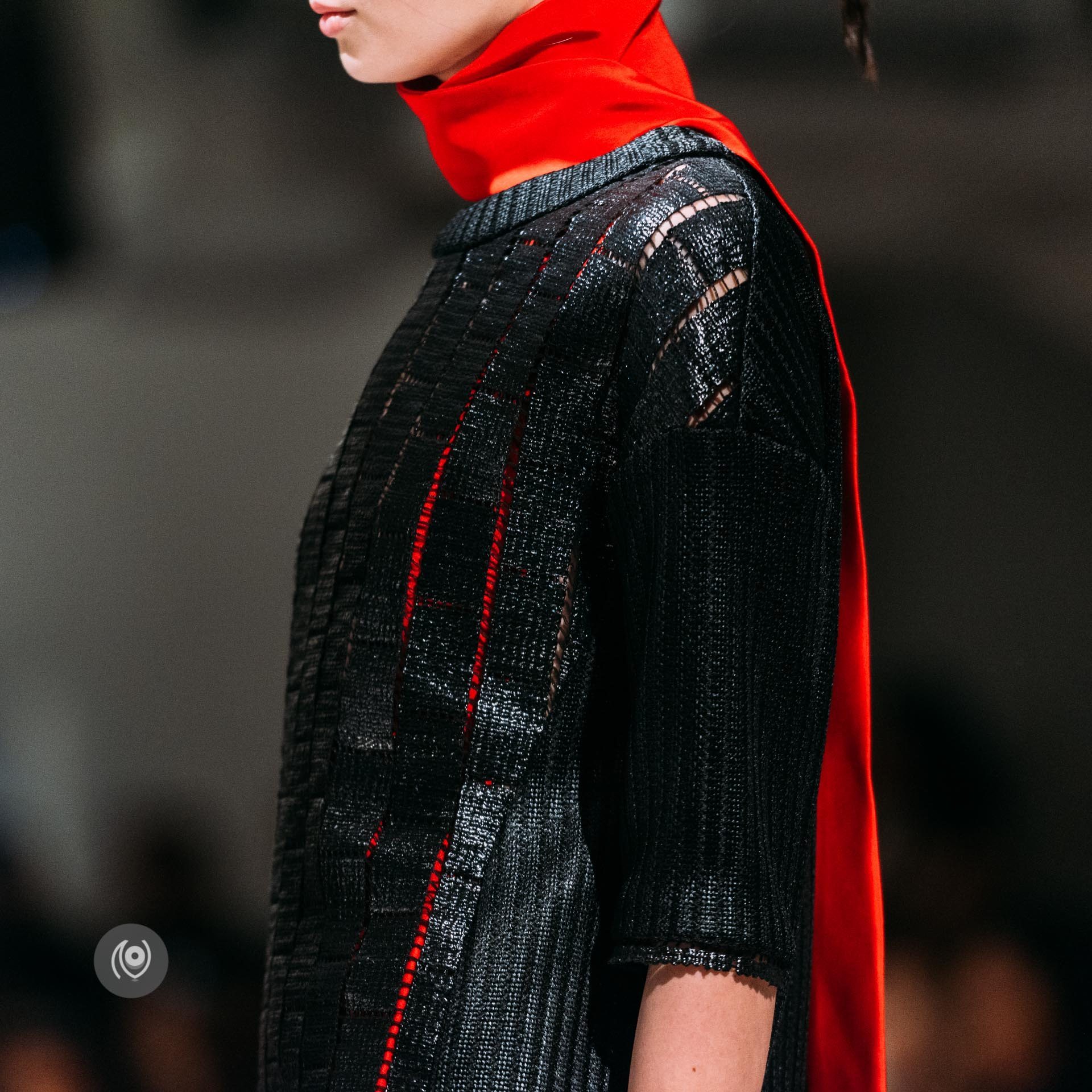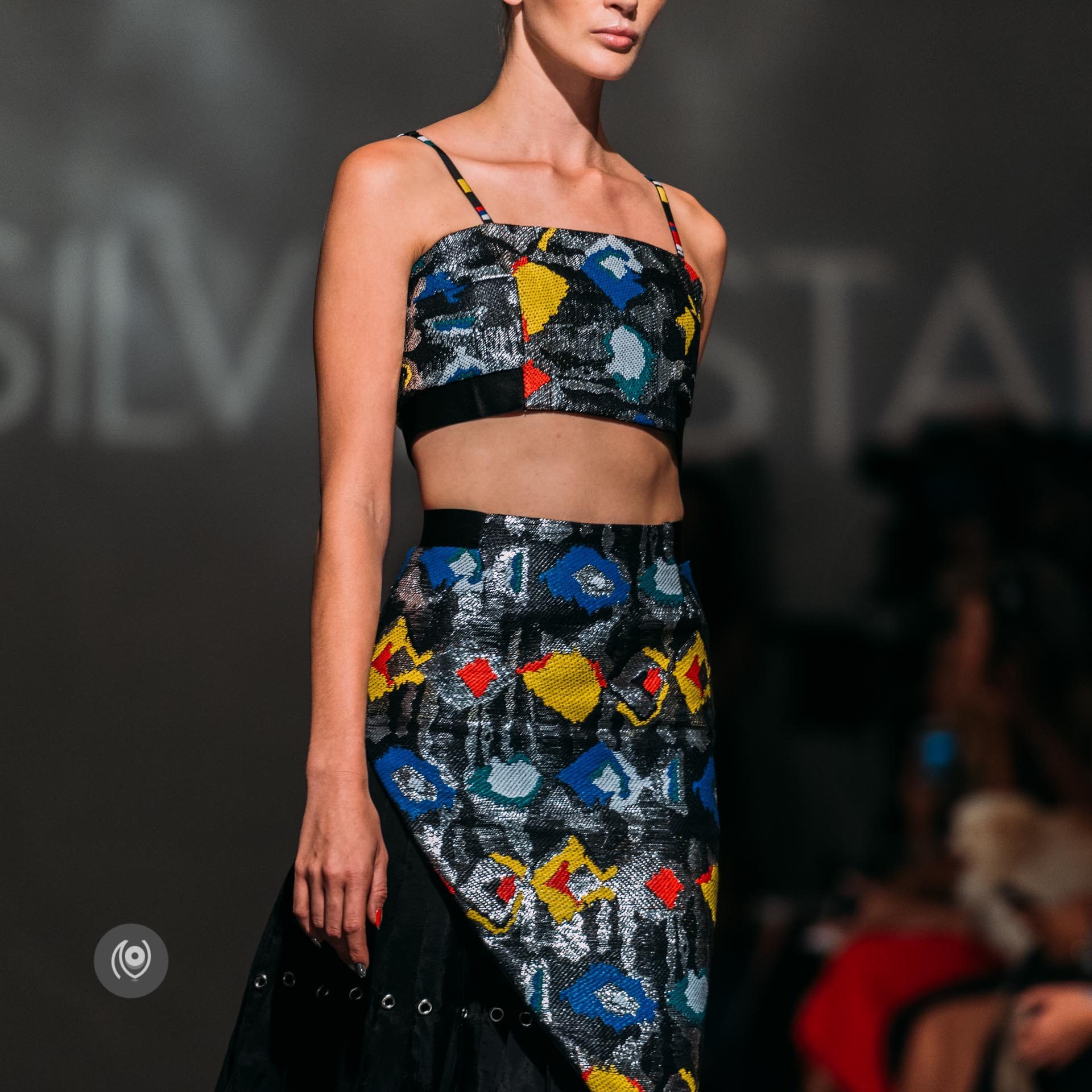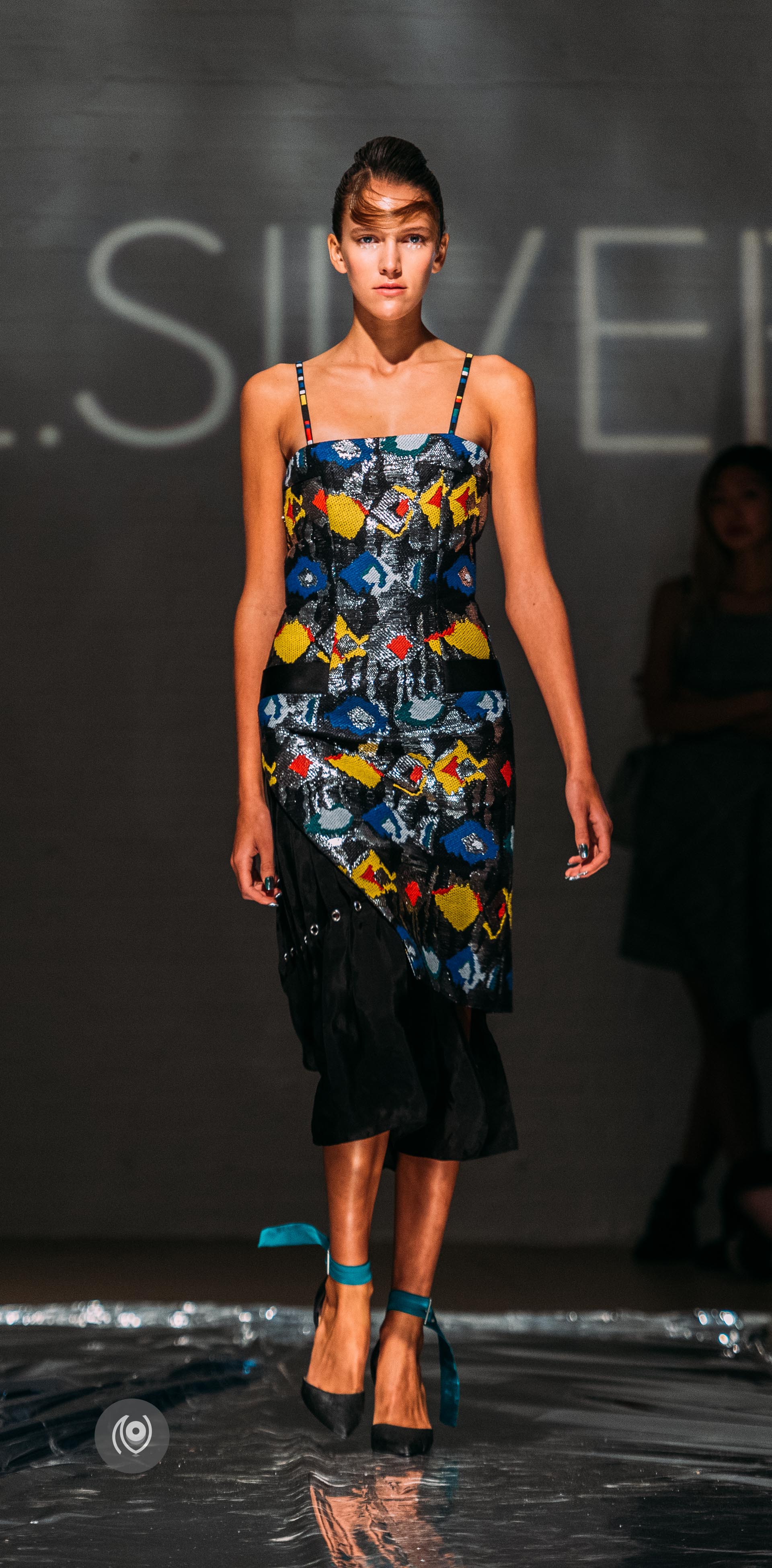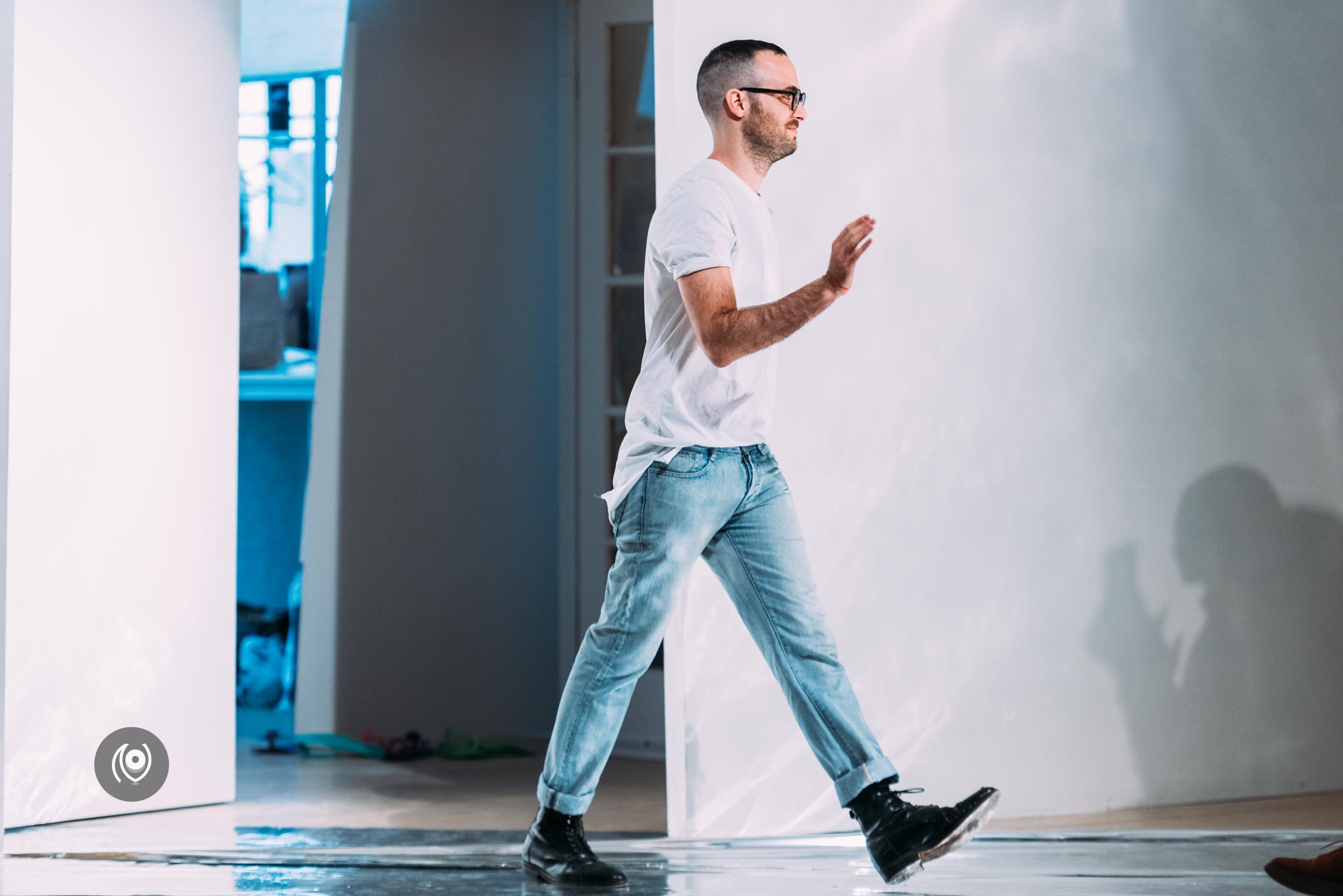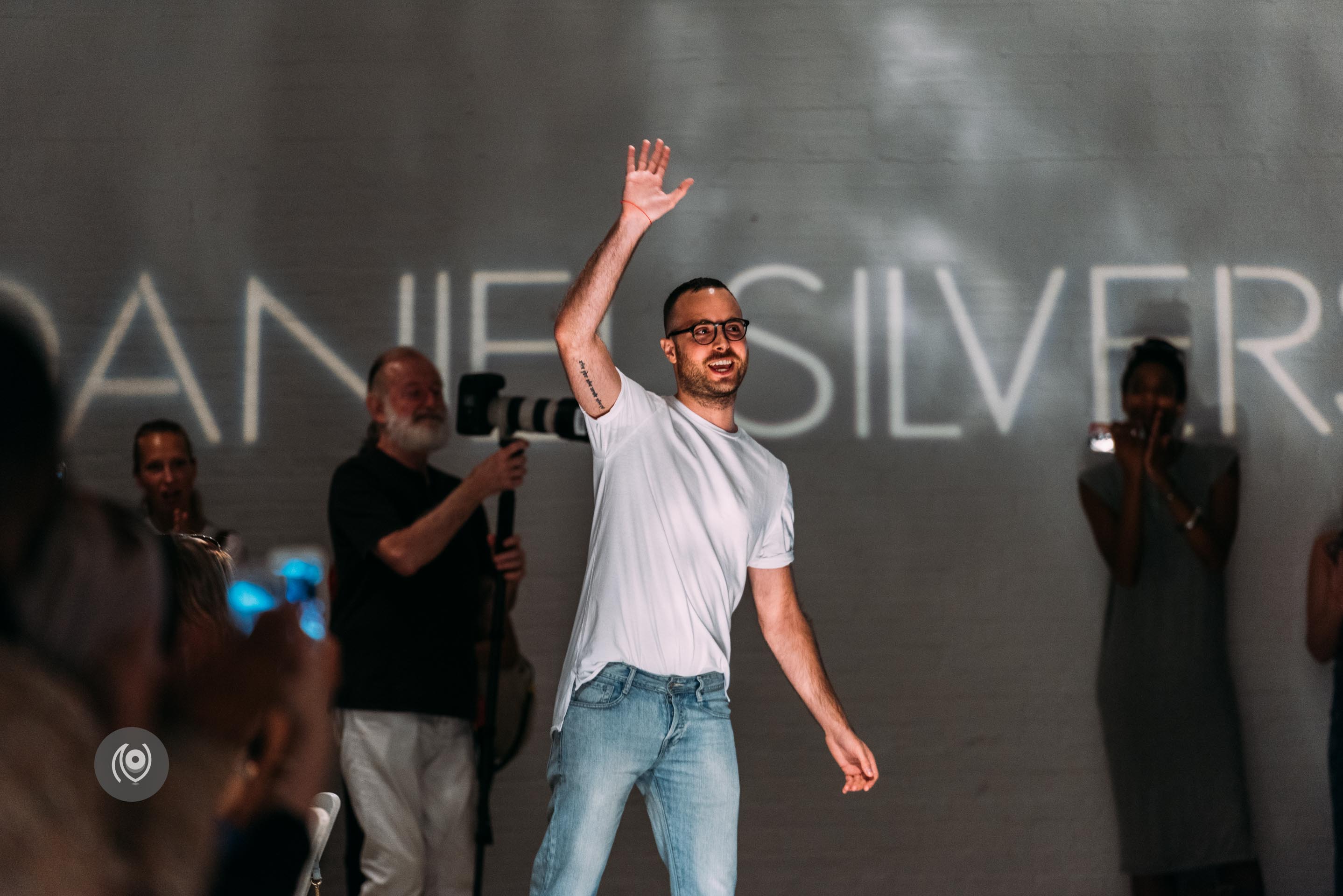 ABOUT THE COLLECTION: The Spring Summer 2016 collection tells the story of the world's future from the angle of the most successful world's fair of the 20th century – the Expo67 in Montreal. With high sense of optimism, the city turned to a hotbed of culture where individuals could tour the world in a few hours and get a look at the future from the point of view of 62 different countries. This monumental event not only placed Montreal on a global center stage, but was also the catalyst for the city's development into one of the most cosmopolitan and distinct cities in the world.

Inspiration for the SS16 collection is drawn from the impressive dimensions of modern decors and innovative architecture that reshaped the city of Montreal. The color palette of the season is built on neutral hues with contrast shapes of primary colors, representing national flags. Lace and crochet textiles are coated in metallic gloss, and intricate multi-yarn jacquards are mixed with natural wovens – creating soft and relaxed silhouettes.

"In 1967, everything was wonderful. It was the year of love and the year of Expo 67".
I liked the atmosphere : how the designer's name had been projected on the back wall and the runway was covered with reflective silver film – reflecting silver off of everything – alluding to the designer's name "Silver Stain"! And of course the metallic leather.
Daniel Silverstain : Website | Twitter | Instagram | Facebook