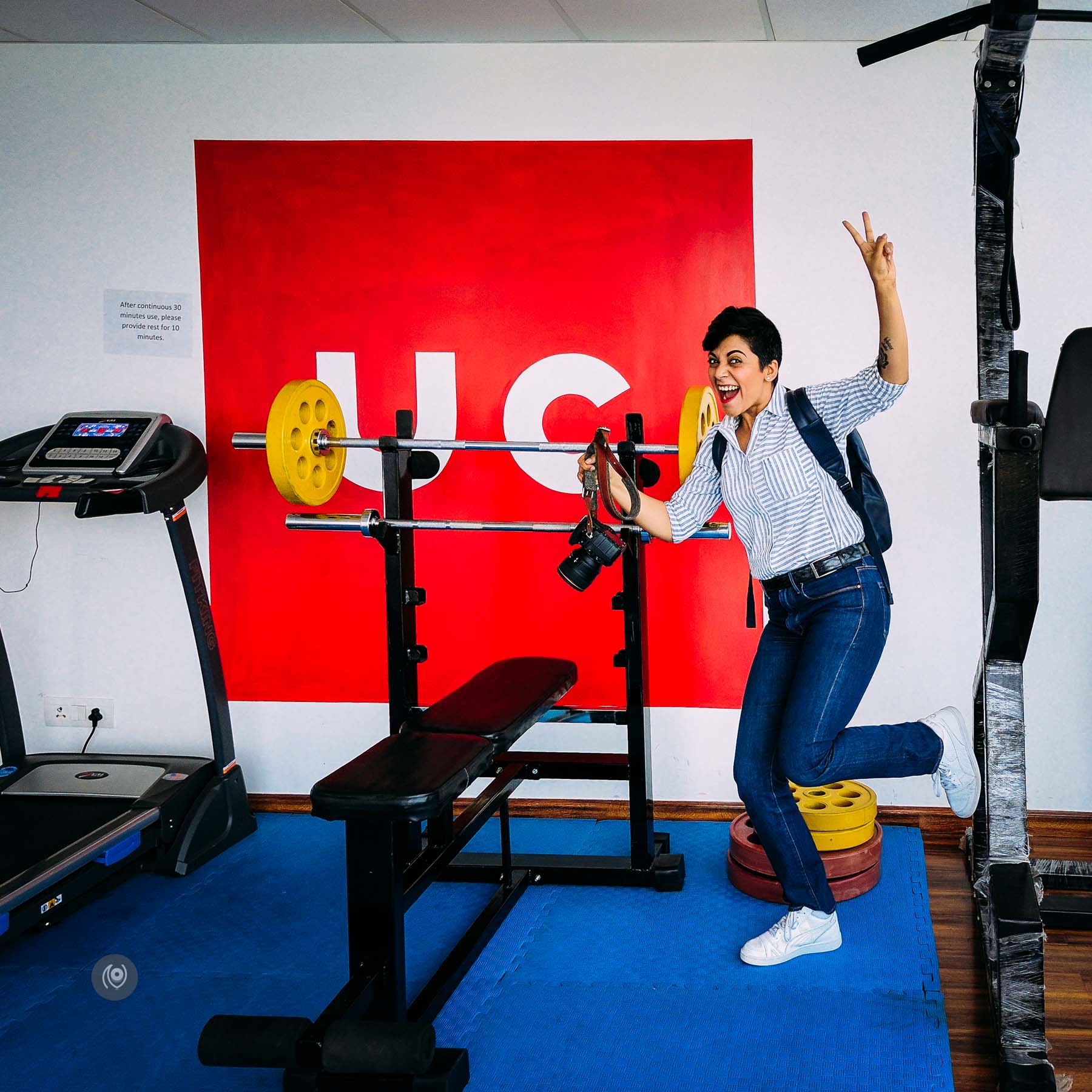 As a photographer / blogger, I am lucky enough to receive access to brands that I am also a customer of. Although this is still rare, it does happen once in a while and it ALWAYS gets me super excited. The UC team and I had been discussing how we could get together and make something that fits both brands and after months of back and forth and figuring out what works, we decided to go ahead with a behind-the-scenes sneak peek.
The last time I'd used services via the UrbanClap app was when we were moving house from Noida to Gurgaon. We were able to find a more than decent packer & mover – I didn't want a big-name firm because those can be unreliable or horribly expensive and still unprofessional. UC sent a list of vendors I could choose from and within a couple of calls, I'd found a guy who talked so politely, I HAD to hire him. The service turned out to be more expensive than I'd liked and they manage to ding a few things but I consoled myself that it could have been much worse. In my previous experience with a packer and mover, while the service was cheap, they destroyed a LOT of my stuff. At least with UC, I could complain and hope for some form of resolution. Independently, the previous packer and mover had done absolutely zilch to resolve anything.
( I've been wanting to get a carpet-shampoo service too but just have not been at the apartment long enough to actually commit to it. UrbanClap has a whole host of lifestyle services to choose from. I have no patience to trawl through the Yellow Pages, and getting a list of service providers from UC is way quicker. )
UrbanClap has recently been working on "beauty services" and I wanted to check out one of their training sessions and possibly make some portraits. At about 12 noon, we walked into the room called "Batcave" and found a group of ladies taking notes and answering questions. The walls were plastered with rules to follow and my favourite will remain, "Clean up the client's place after the service has been delivered." Yes please, with a cherry on top. The number of times one has had to clean up after someone fixes an appliance or cleans something, is countless.
After I'd disrupted training session proceedings for about 15-20 minutes ( the ladies were all distracted and the trainer reminded them several times, "She is doing her work, you must do yours. Now pay attention!" ) Sahana took me around to the other section of the office where they have a gym. The room with the gym is called "Sheesh Mahal" and the glass walls outside and inside were plastered with notes.
The service business, especially in a country like India, is hard. Customers have found a way to shame brands on social media ( me too – guilty as charged ), without completely understanding what goes on behind the scenes. Empathy, in general, is lacking all round. From my point of view, a brand like UrbanClap is in the "lifestyle services" industry yes, but they're technically a "middle-person" interfacing between a vendor and the final customer. They have picked up the mantle of training vendors and educating them from the point of view of what a customer expects from a service provider in a metro city like Gurgaon, for example.
Abhiraj Singh Bhal, the CEO at UrbanClap, seems like a sorted chap with a ton on his plate, which is successfully manages to deal with on a day-to-day-basis. The teams working at the office, behind-the-scenes, seemed to be calm and working with a sense of urgency. It wasn't noisy but there was a buzz in the air.
It is easier to empathise with someone when you've been in their shoes even if just for a few hours. I deal with unprofessionalism and strange prospects all the time. I completely get what it must be like for UrbanClap to interface between a customer and a vendor. A rock and a hard place sometimes I'm sure. The brand seems to have its heart in the right place though and I hope to see them around more.
Carpet shampoo service coming right up!
Above, with UrbanClap CEO Abhiraj Singh Bhal.
With special thanks to Sahana Kakkar, for facilitating, arranging logistics and briefing me. We finally did it! We made it happen! Thank you UC for having me over. ( There was no fixed brief for this gig – I wanted to share a bit of the behind-the-scenes action so that some UC customers – those in my audience, for example – get to see what the brand actually does in its office. Stories like these work really well for the Naina.co brand as well. Anyone can go to the website of the brand and determine what they're selling. Behind-the-scenes is where the magic happens and there are plenty of chances to connect with customers at a "human" level. That's what I was trying to do with this story and I hope I was able to share a sliver from the daily-office-life of UrbanClap. ) Let me know what you think dear reader!
UrbanClap : Website | Twitter | Instagram | Facebook | YouTube