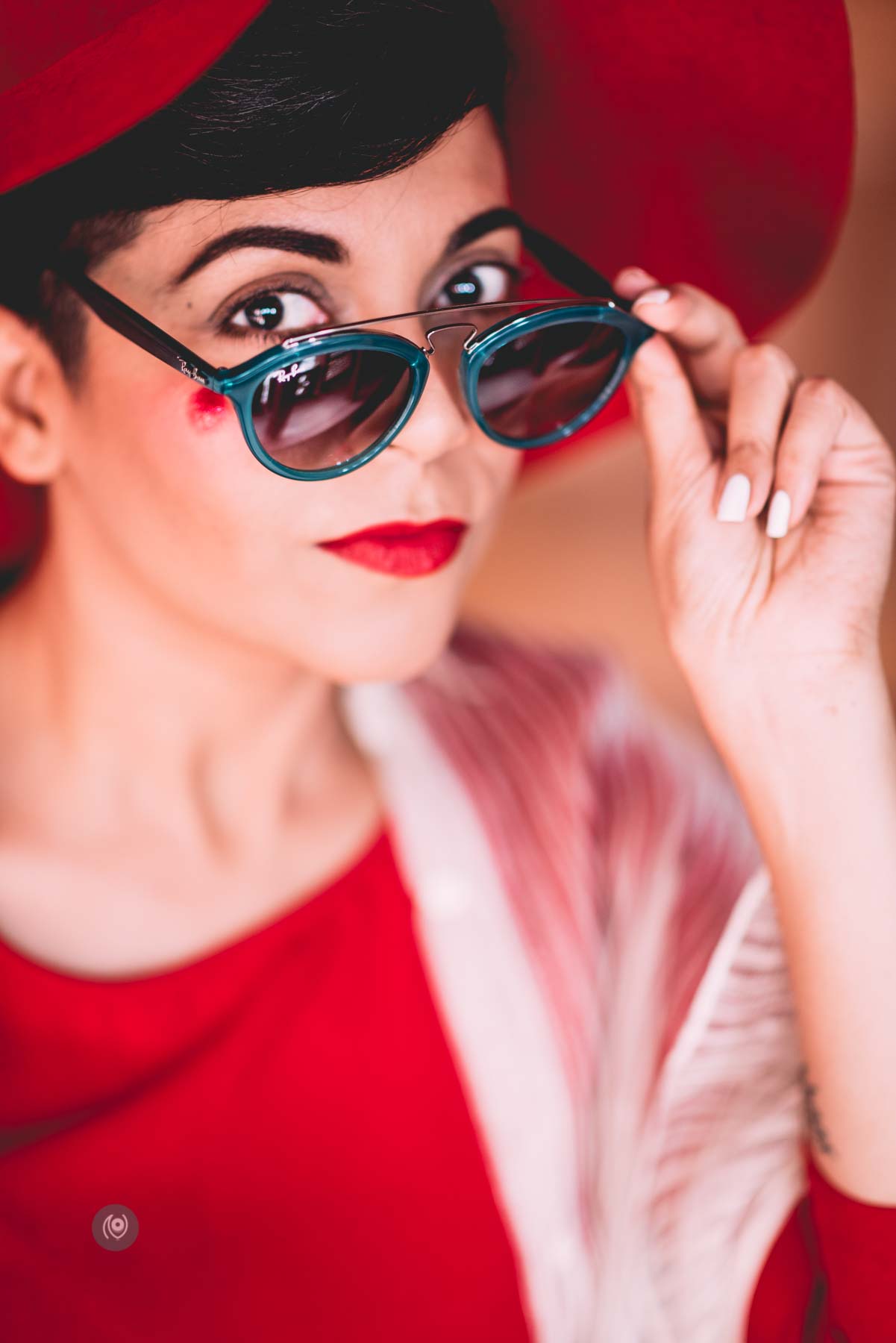 ( All images are clickable for viewing in larger sizes. )
If I had been a guest of Maharaja Narendra Singh, and I'd been invited to stay over at the Narendra Bhawan, this is what I'd have dressed-up like. I hadn't planned it like this but the ensemble just worked really well with the story that the hotel tells about the Maharaja's life and the various phases of his life. I'd probably also have had a slim cigarette permanently glued to my lips – would've worked well as a photo-op but I don't want to promote smoking ( I quit smoking some years ago ).
Links to brands and products at the end of this photo feature. Scroll away! Thank you for taking a look!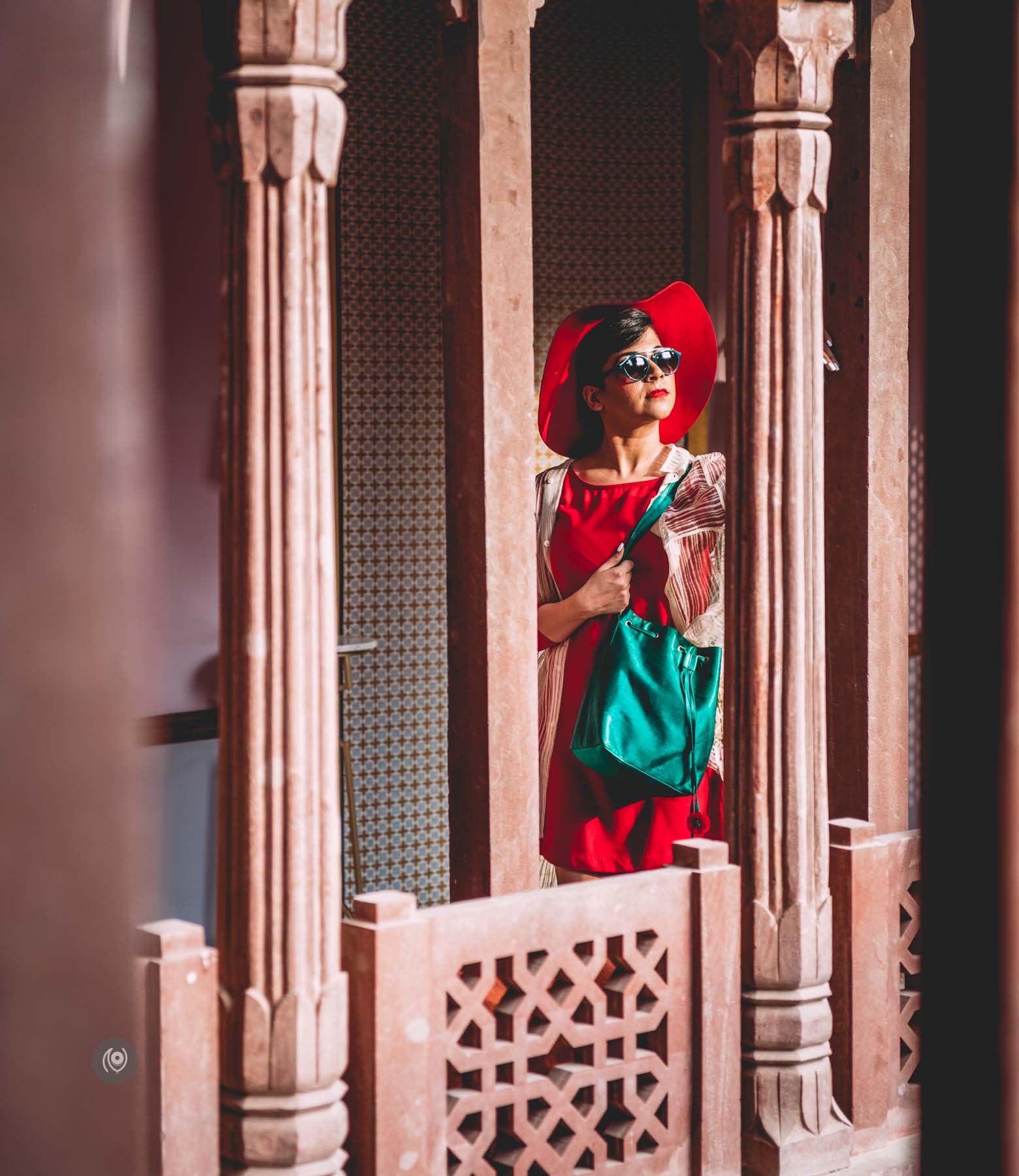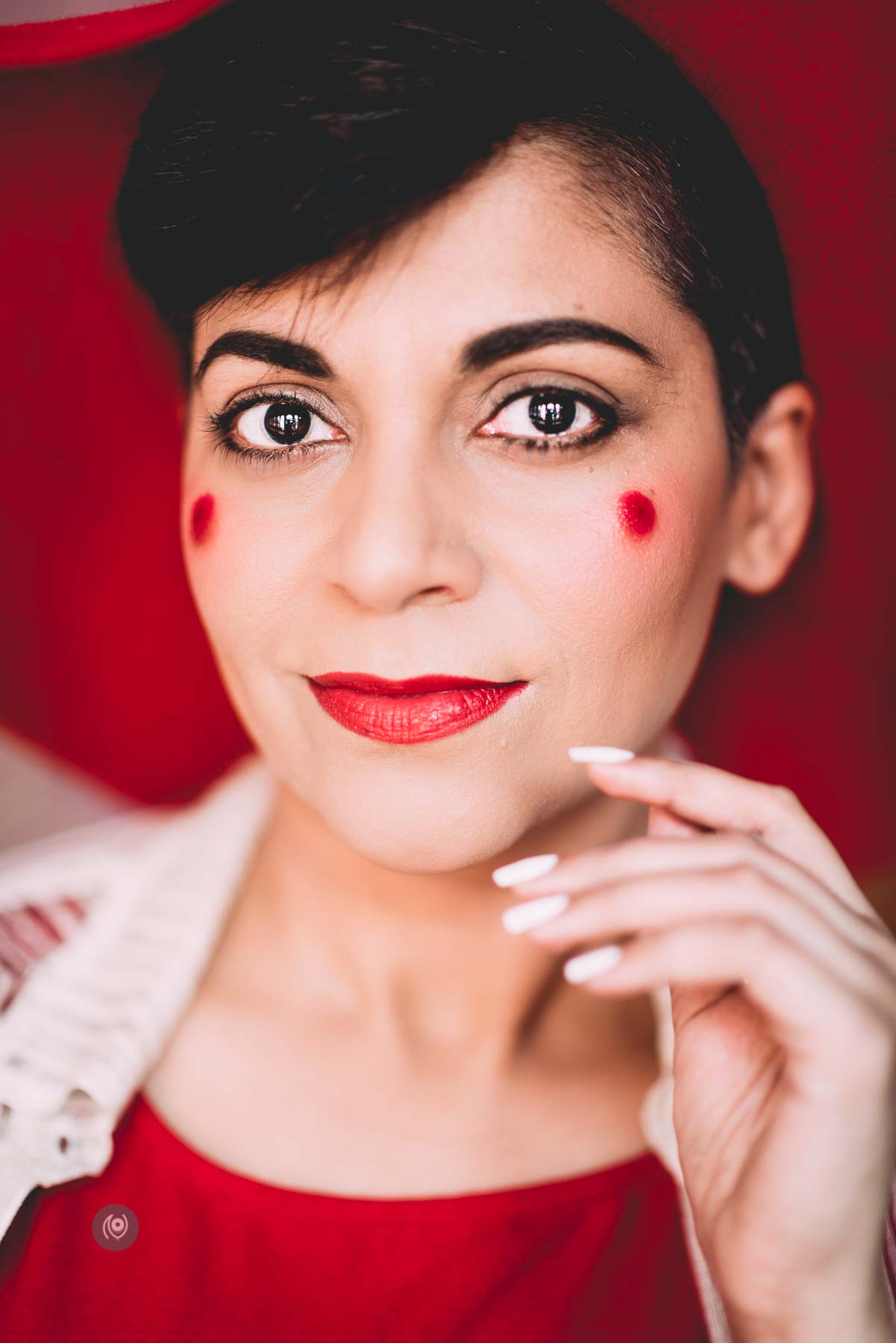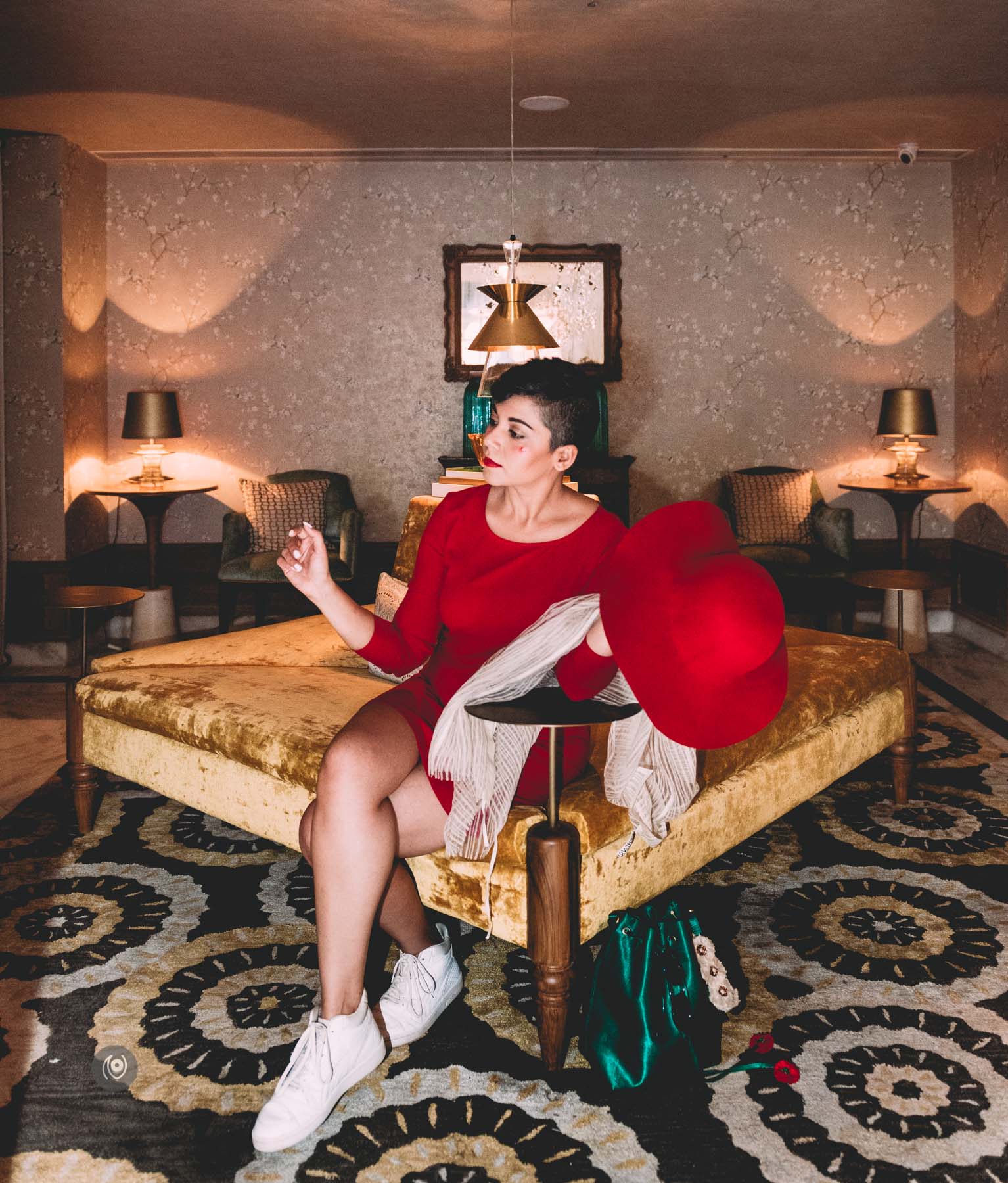 Pure Ghee Designs ( Green Mashru Silk Bucket Bag ) : Website | Facebook | Twitter | Instagram
Ray-Ban : Website | Online Exclusive Collection | Gatsby II ( featured above ) | Instagram | Twitter | Facebook
I'm also wearing a red dress & hat by American Apparel; sneakers by PUMA; jacket by Urvashi Kaur; woven hat by Hermes.
Location Courtesy : Narendra Bhawan, Bikaner, Rajasthan: Website | Twitter | Instagram | Facebook
Photographs of me by Bharat Joshi
Post-production, styling, art-direction and photographs of the bag and glasses by me.
#EyesForRajasthan for other Rajasthan related features on Naina.co