Having never noticed these trees on any of my previous visits to Ranikhet, I was shocked to find them everywhere once I HAD noticed. Lagerstroemia is usually known as CrapeMyrtle and misspelled crape myrtle or crepe myrtle. The tree trunk sheds bark throughout the year. Apart from the obviously beautiful flowers, I was particularly attracted to the tree trunks and bark.
There were different colors of flowers on most trees. I saw white, yellow, orange and then this pink. Some trees were covered in thick flowers and some had no flowers at all. And these trees are EVERYWHERE in Ranikhet. Lining the streets, growing on hills, growing in home-gardens, hotels, etc. I have ordered a plant from NurseryLive.com to grow in my flower pots indoors. Might be quite a few years before it'll produce flowers though. But till then, the leaves and the stems themselves seem beautiful enough to keep my admiration.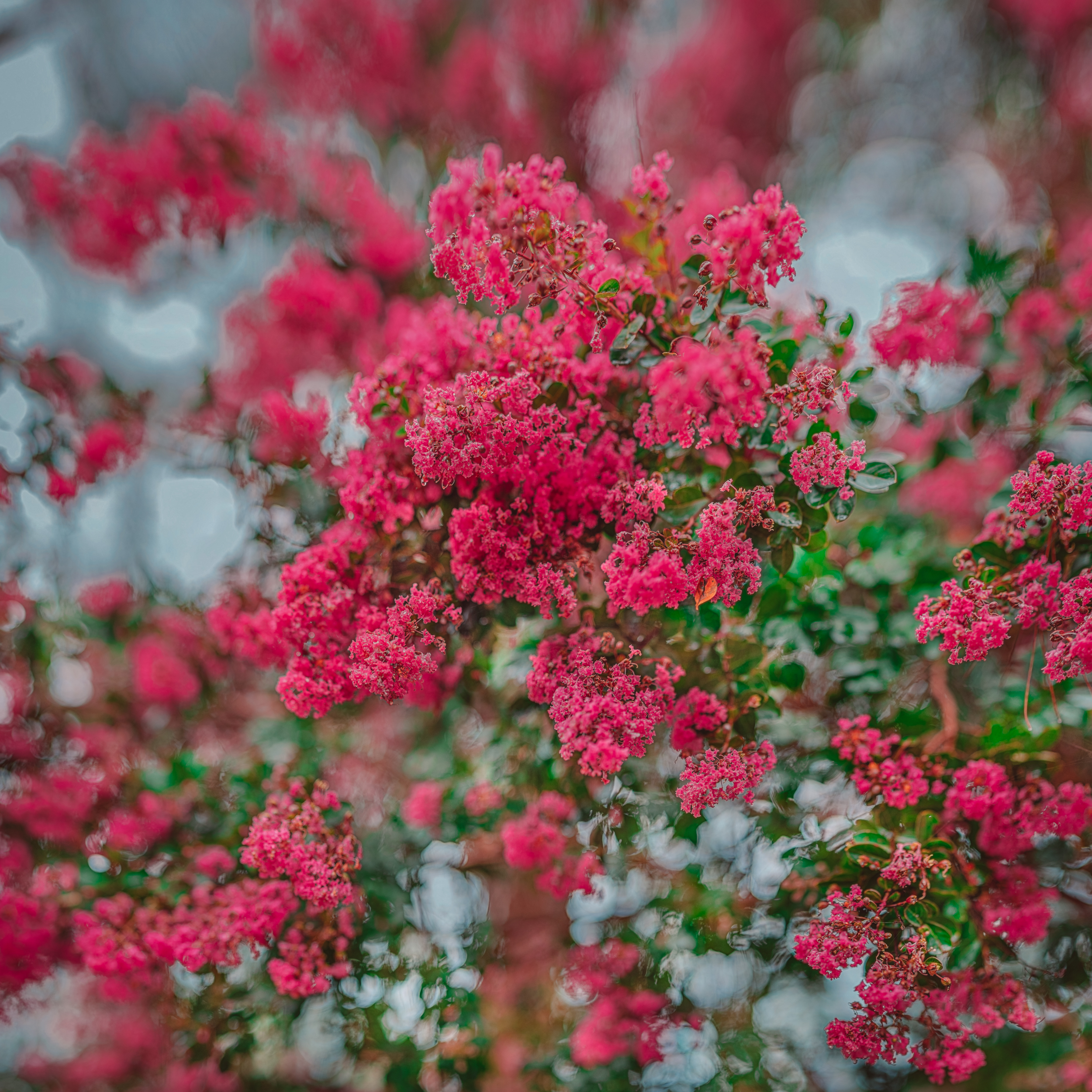 ABOUT THIS PERSONAL PHOTO PROJECT
I shot multiple frames to construct this square, large-format plate. The final image file is larger than 4 GB in size.
My parents and I have been going on an annual vacation to Ranikhet for about a decade now. I always carry my DSLR but wasn't feeling too inspired this time around. Of course, that triggered an idea and I decided to focus on a few subjects that personify and / or represent Ranikhet for me and the family.
I ended up calling this series "Vacation Objects" and turned it into a personal project.
All images are shot in the same format and I'm writing brief descriptions to explain why the subject is significant.
This is the third image series from this personal project that I'm writing about. To see all, as they are published, #NAINAxRANIKHET #VacationObjects can be visited.
For all Ranikhet photo features on this blog, #NAINAxRANIKHET link can be visited.