Recently, I had the opportunity to sit in for a lecture on Ethical Reasoning being delivered by @shefaly at the Shiv Nadar University. I took some notes, got to be a back-bencher and re-lived my student days. Although I wish I had had a teacher even 1/10th as good as Shefaly is with her students, her subject and as a person. Never too late!
To begin with, some photos I Instagrammed.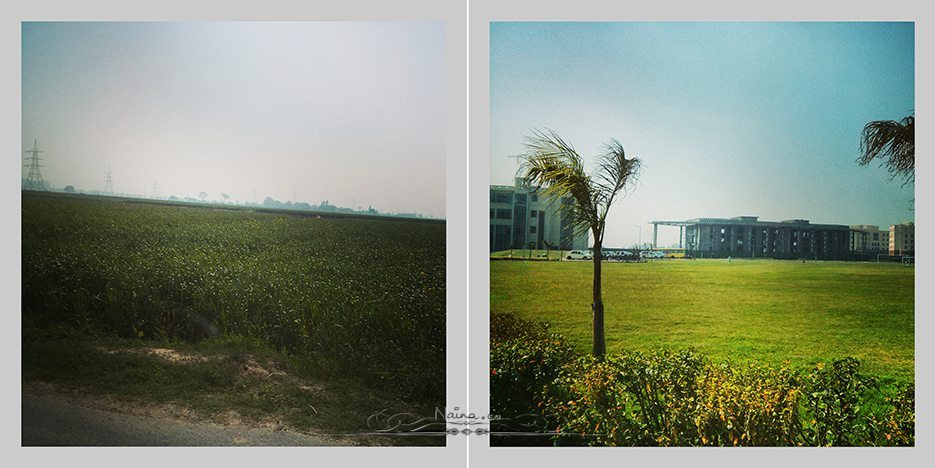 The University buildings are yet to be completed – parts of it where the students attend classes are build but the entire land area has another 3 years to go to be fully developed. Beautiful expanse of land being developed with good landscaping – keeping India's hot summers in mind. There's a water-body too. And green farmers' fields all around outside the university boundary walls.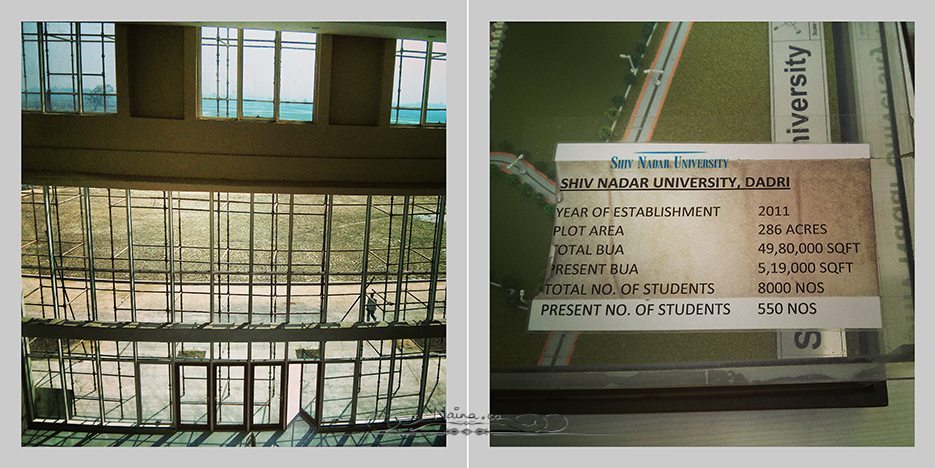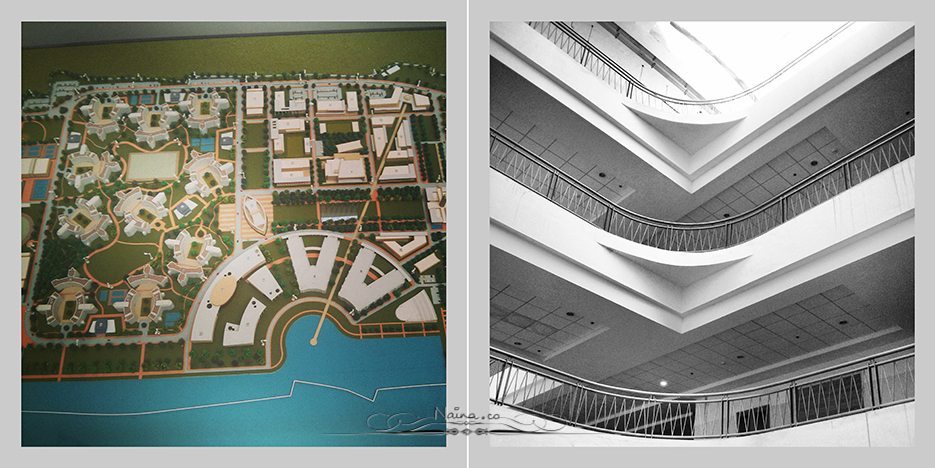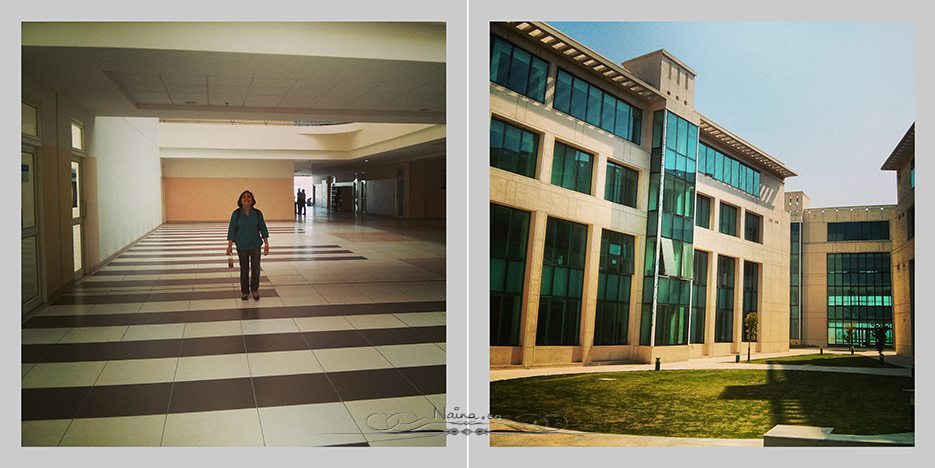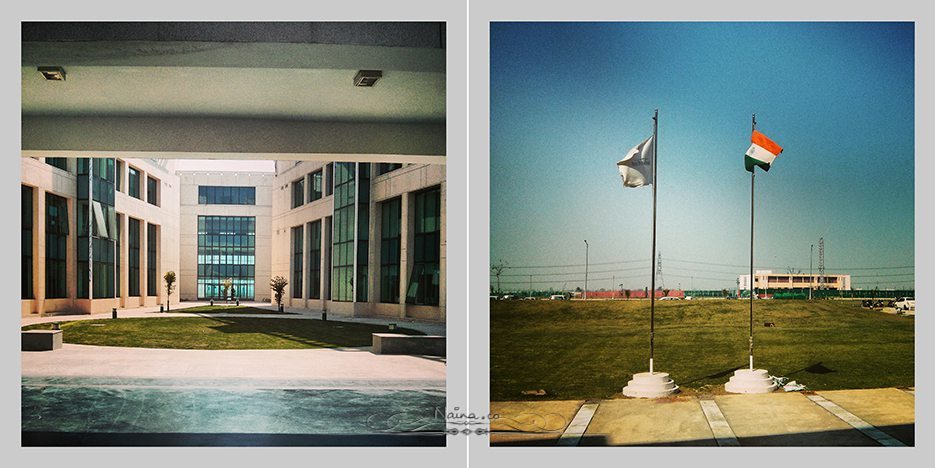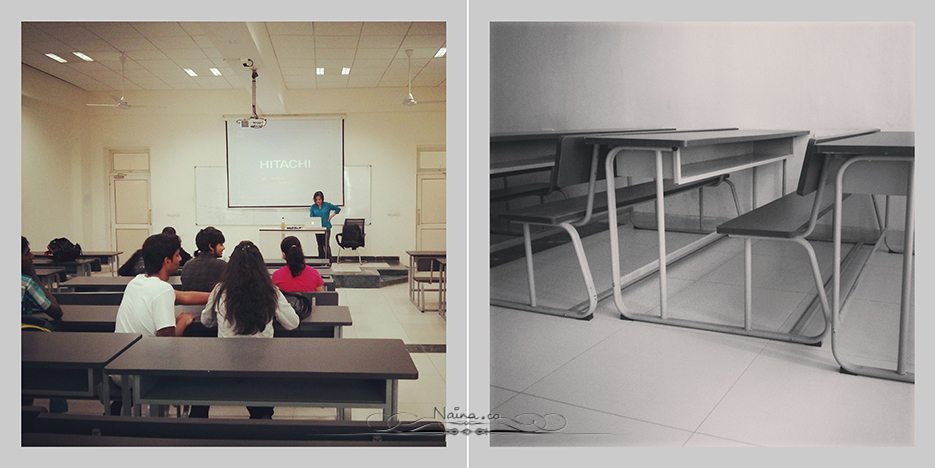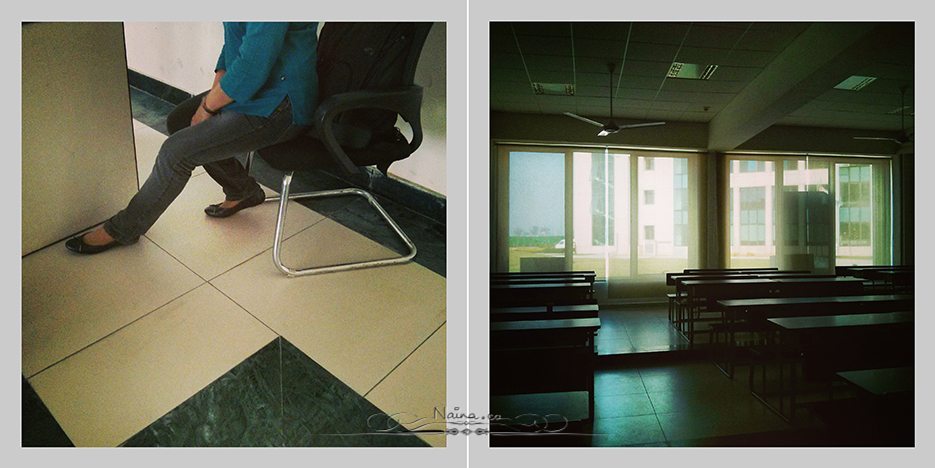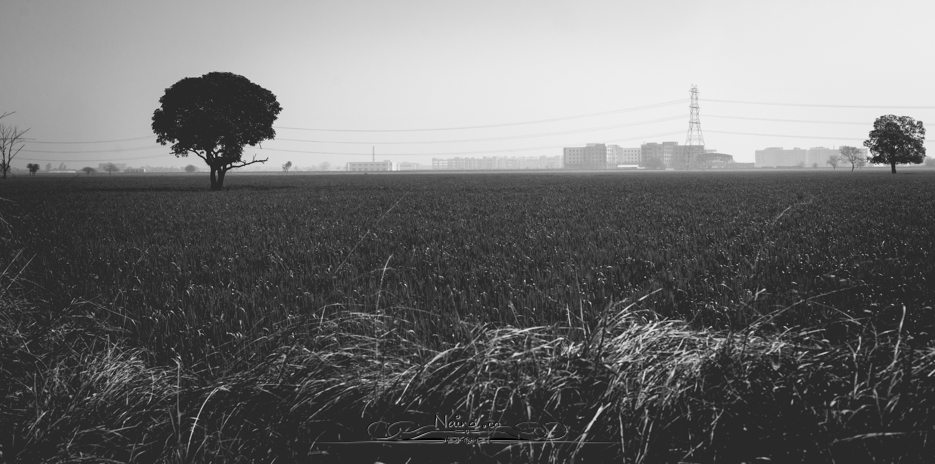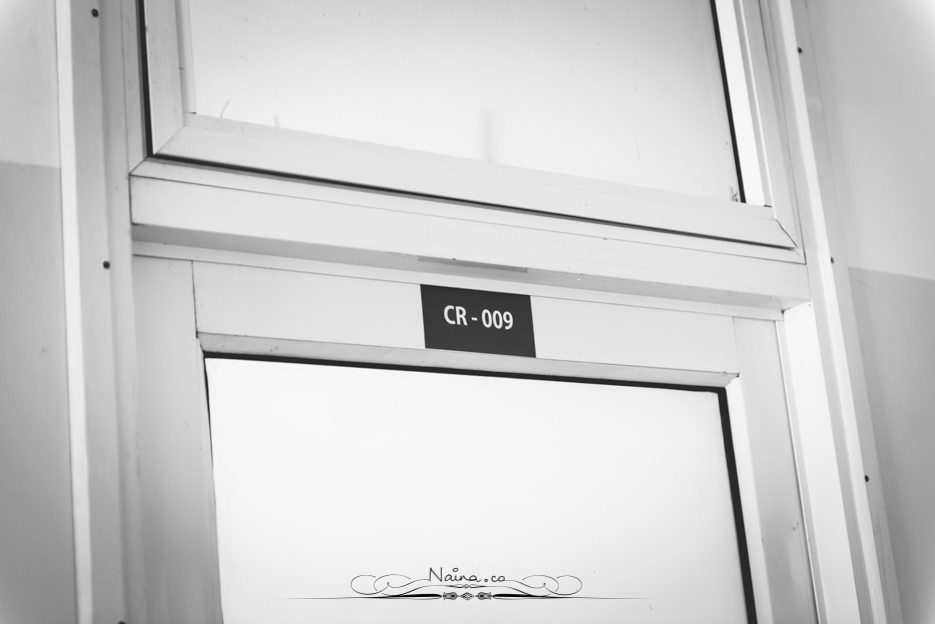 The room where the class will take place and below : waiting for the previous class to shuffle out as it is past time for the Ethical Reasoning lecture. Students mill around outside the door.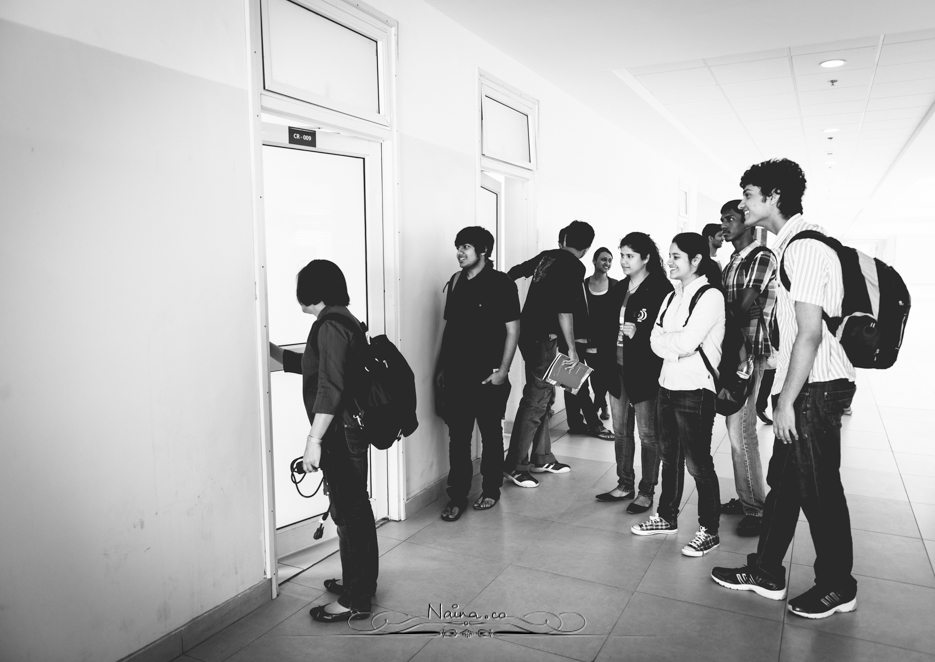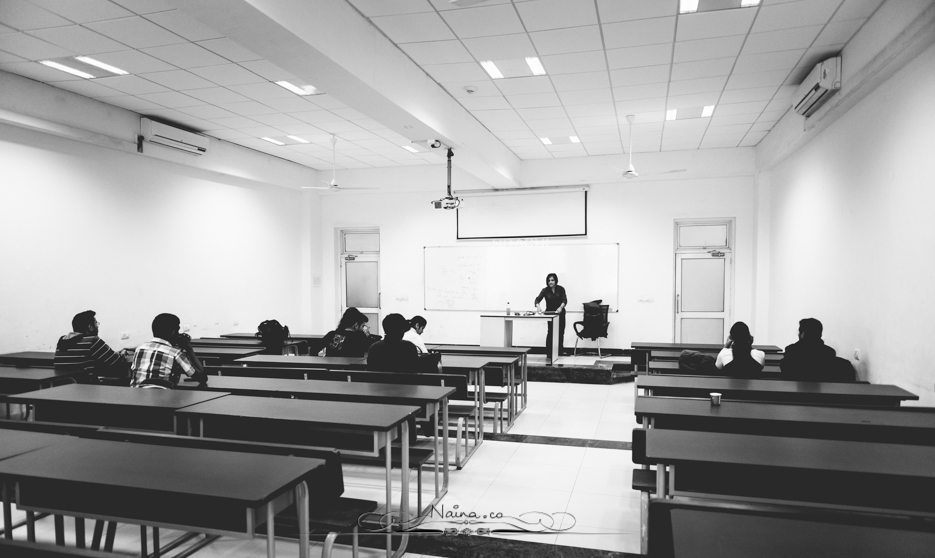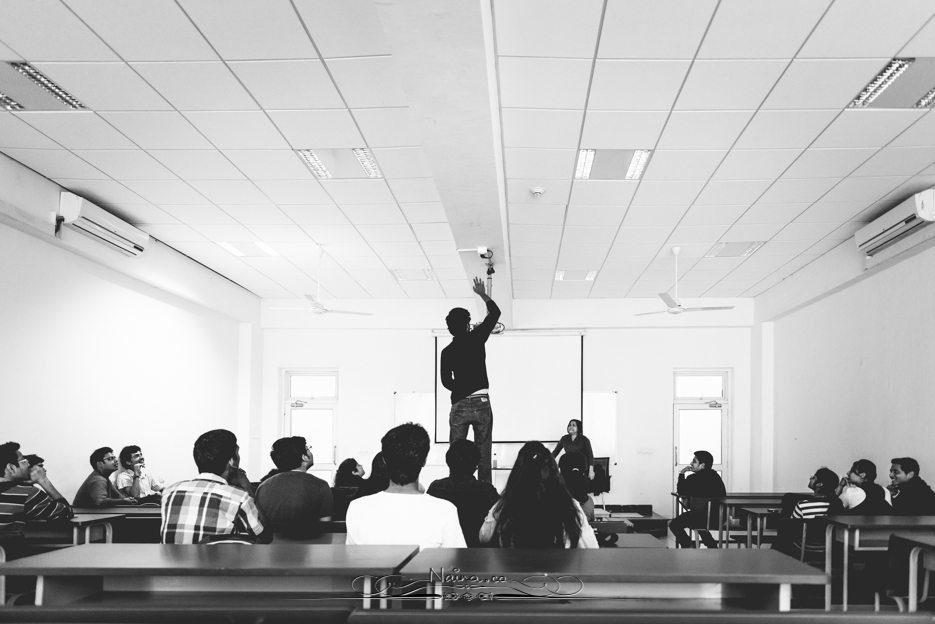 Issues with the projector bring forth the tallest volunteer who unplugs and plugs the power cord and the projector works again. Students are still streaming into the class in ones and twos and there's even someone in attendance who doesn't have the subject on his semester list. If that isn't endorsement of how great a teacher Shefaly is, I don't what is. Remember, these are 17 year olds.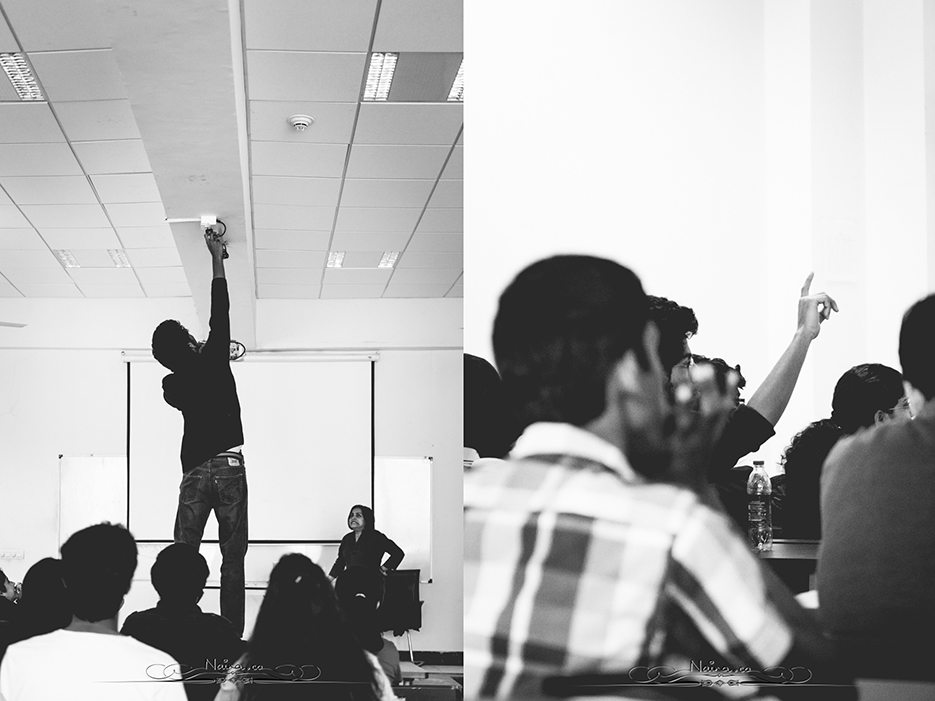 Many types of raise hands! *wink* A very participatory class.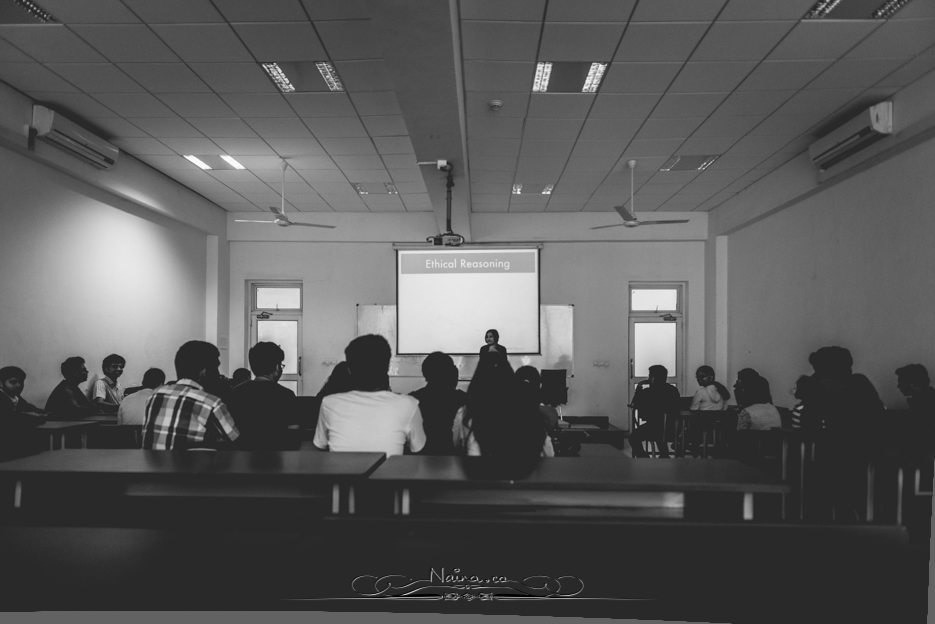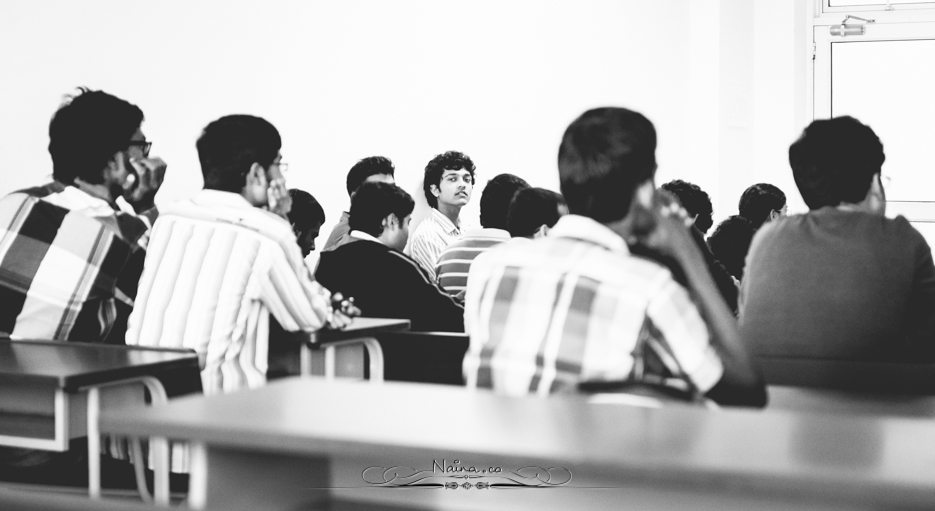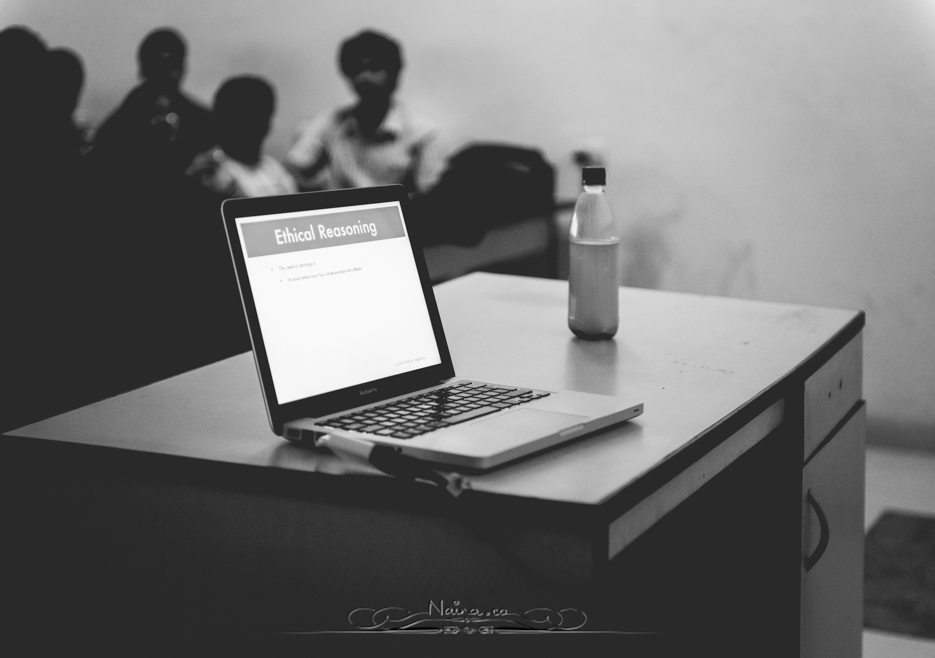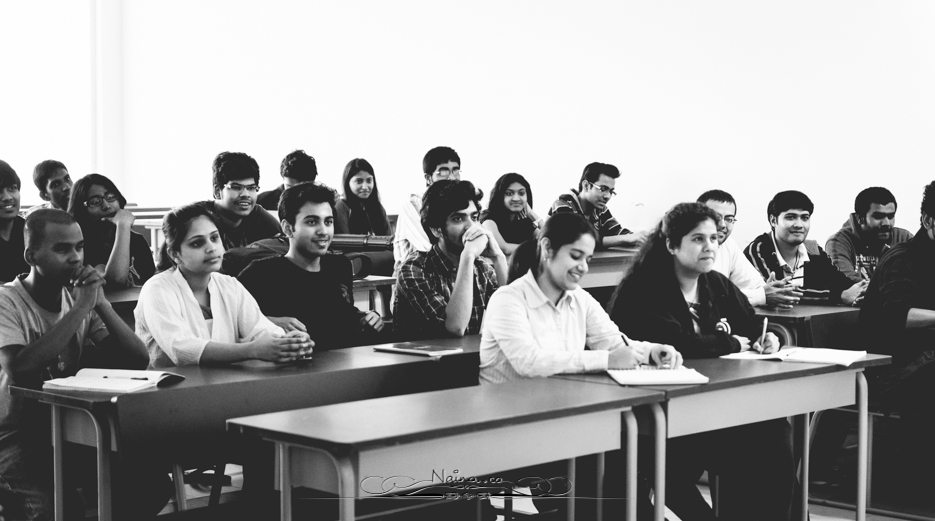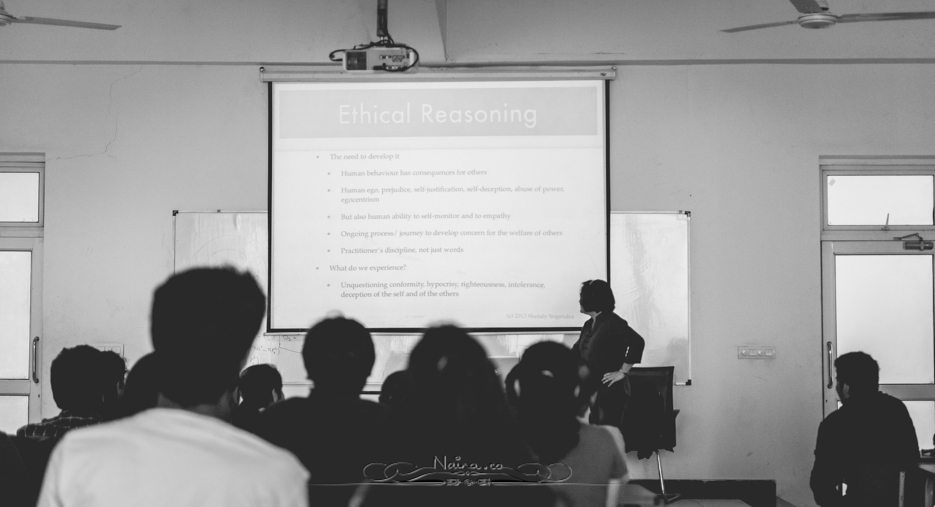 At one point in the class, a student raised their hand and asked "Ma'am, what is genocide?" and I couldn't hide the surprise on my face. Not at the question but at the sincerity with which the question had been asked – with complete and absolute trust in the teacher and fellow-students that no question will be laughed at or made fun of. It was a revelation to be in that class.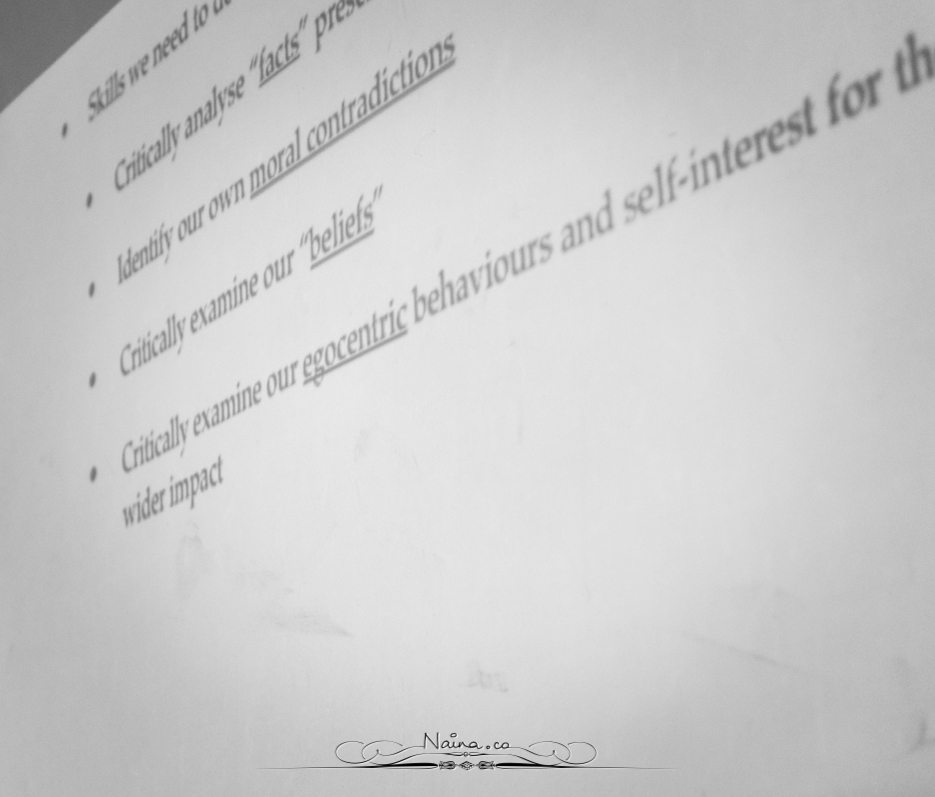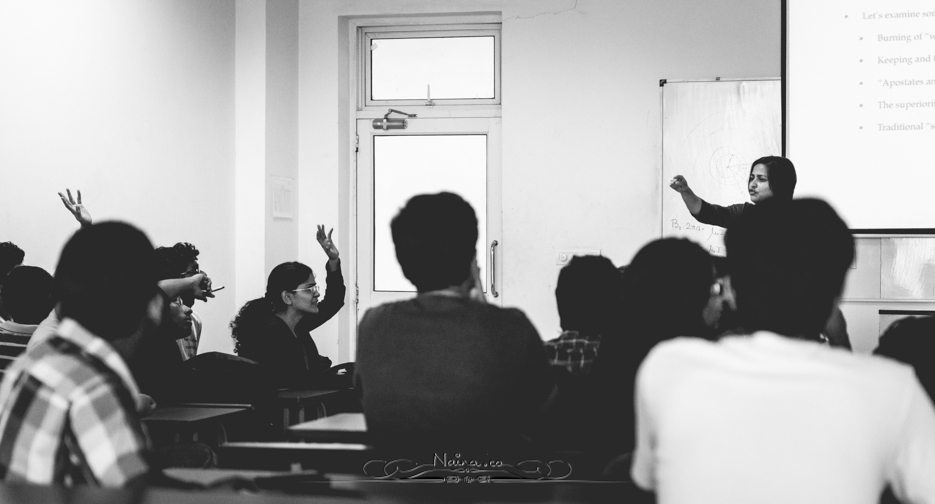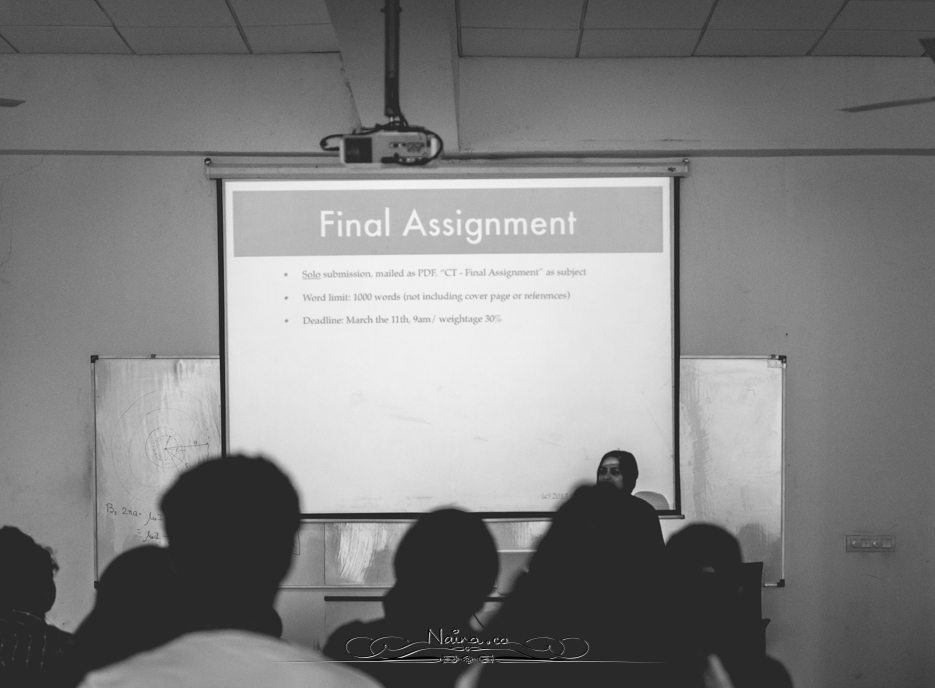 It was the last class of this subject for this semester for this set of students. The Final Assignment was given out and that was that. The students spent some time trying to negotiate a delayed submission date and after the class, also spent some time in conversation with Shefaly near her desk.
This class was part of the course on Critical Thinking – I doubt there's anyone else in Indian teaching anything that resembles that subject. But I could be wrong. Quite a challenging subject and especially needed for students at a young ago so they are able to lead a more thoughtful life instead of simply "coasting along." Shefaly also teaches the subject of Society and Technology.