I've already shared images from Wendell Rodricks' fittings here. These are the images from backstage and on-stage preparations on the day before his Source Of Youth for Fiama Di Wills Collection was shown at the Wills Lifestyle India Fashion Week Spring Summer 2014. There are a ton of images including hair and make-up ( by M.A.C.), steam-ironing of the clothes, the set-up on the stage and the general bustle that is the backstage.
Above left: the jacket that Wendell would wear when he walked down the catwalk at the end of his show to take a bow.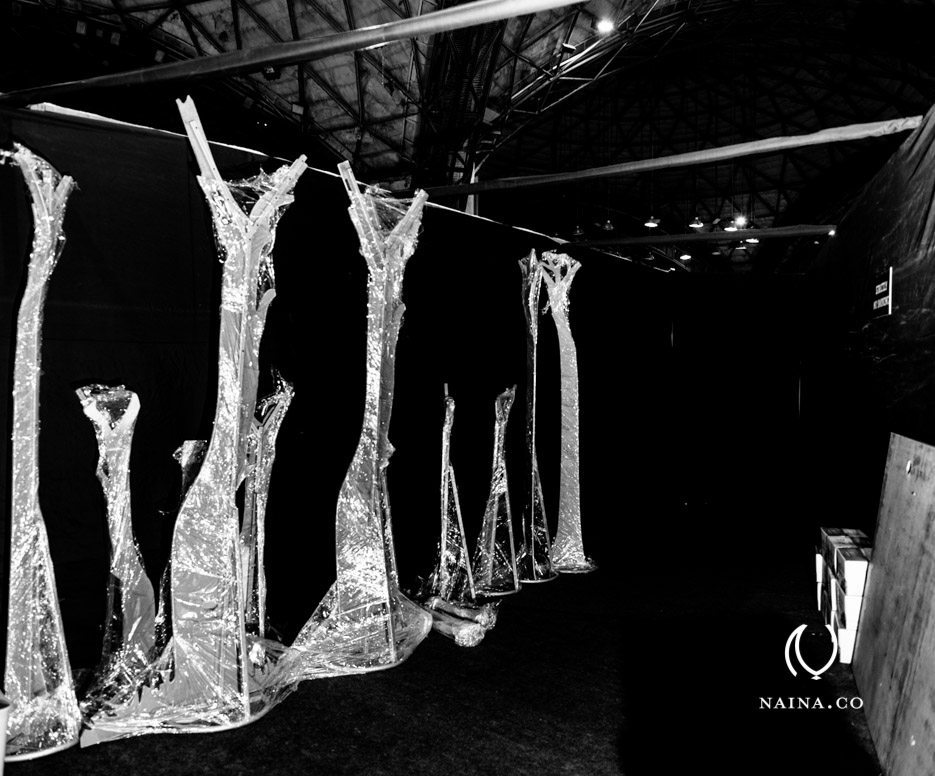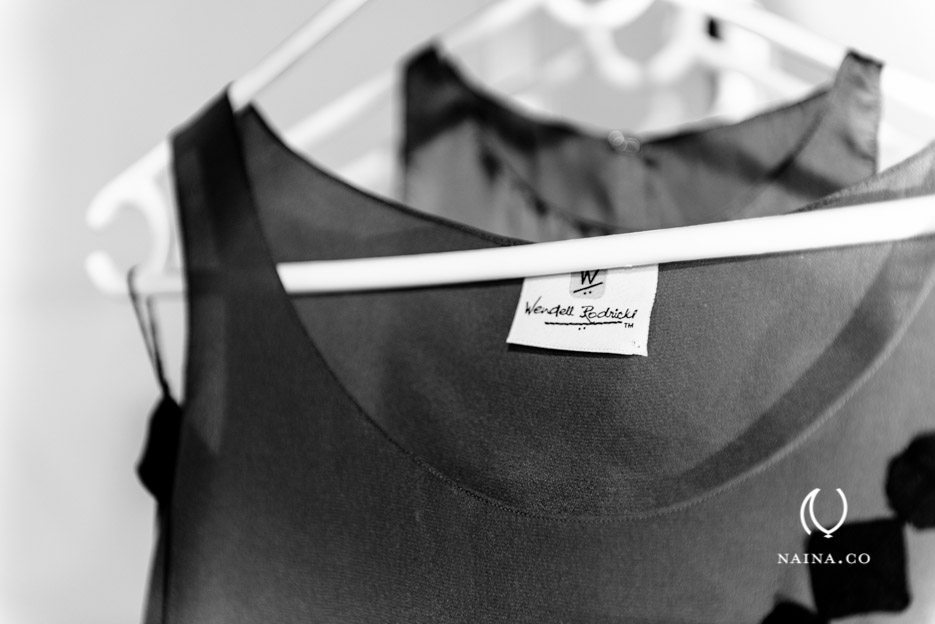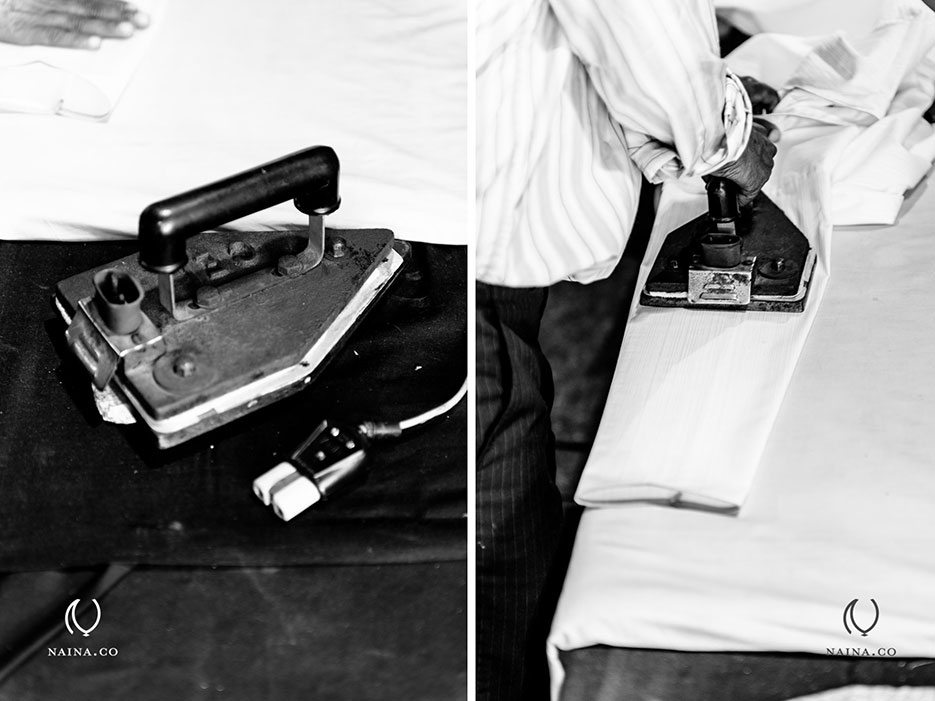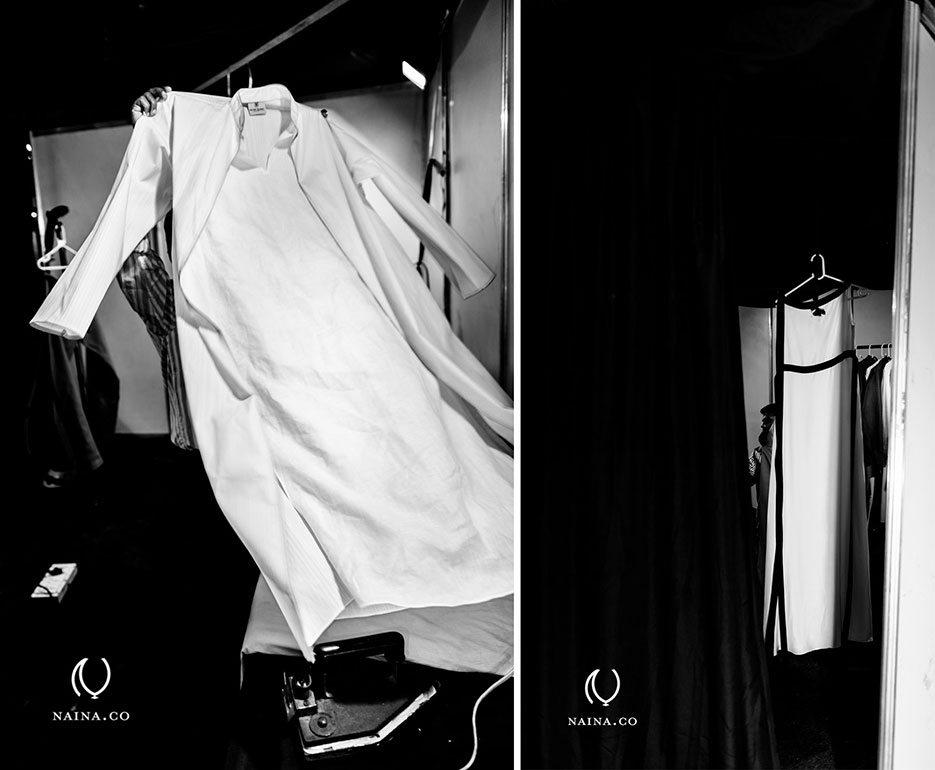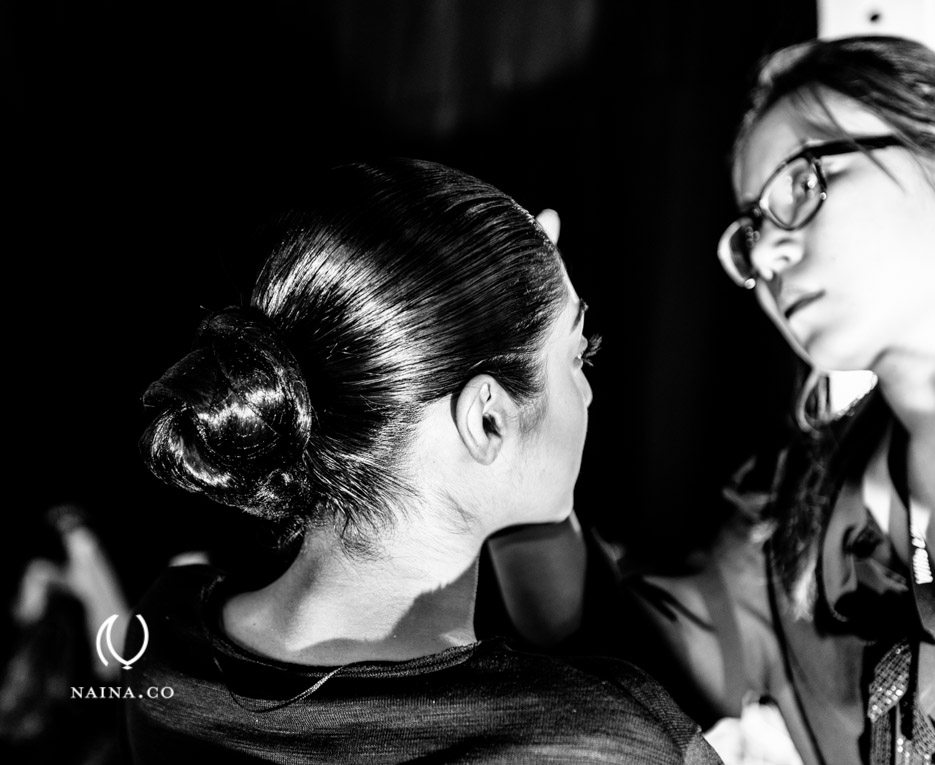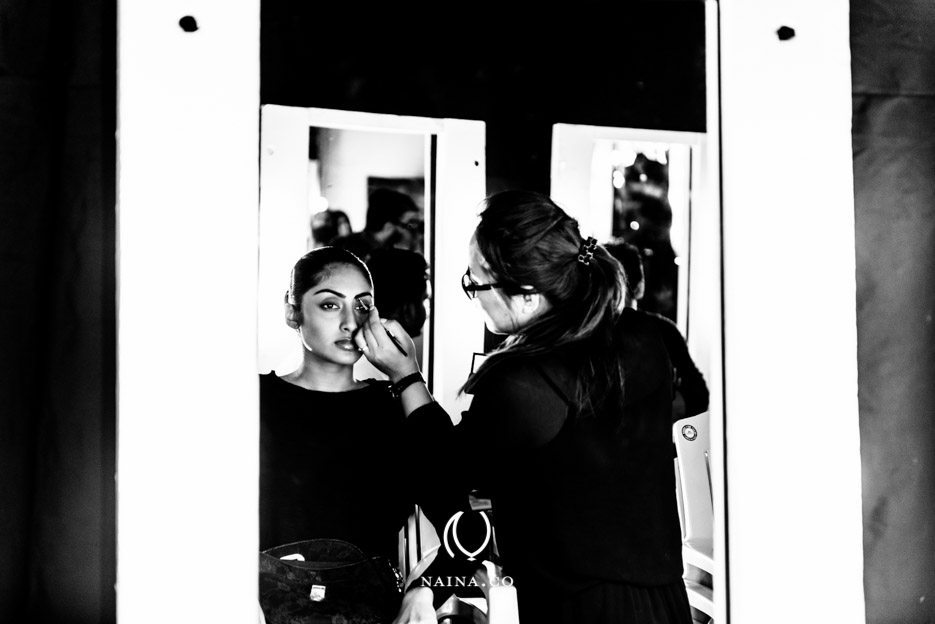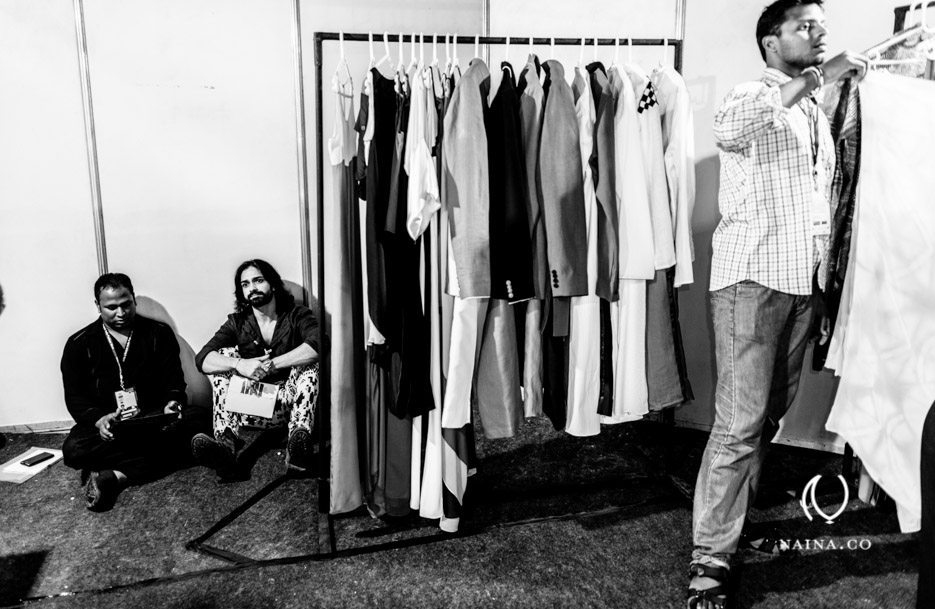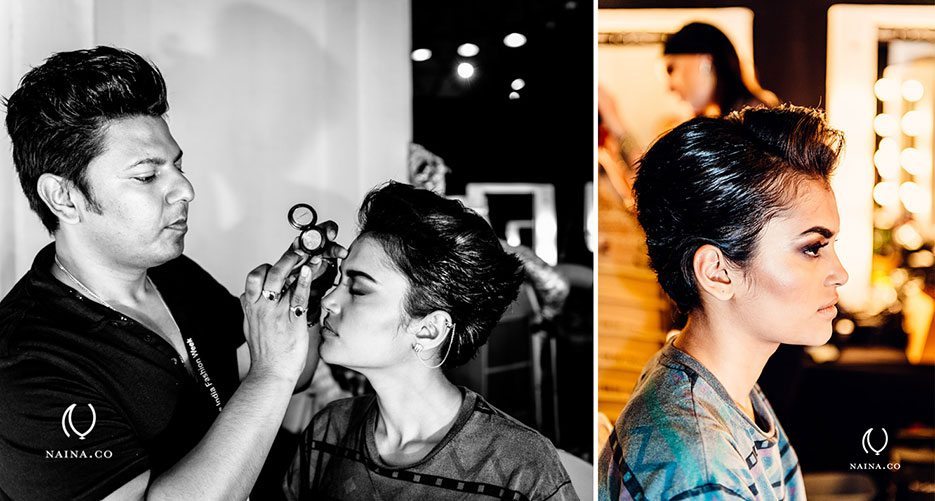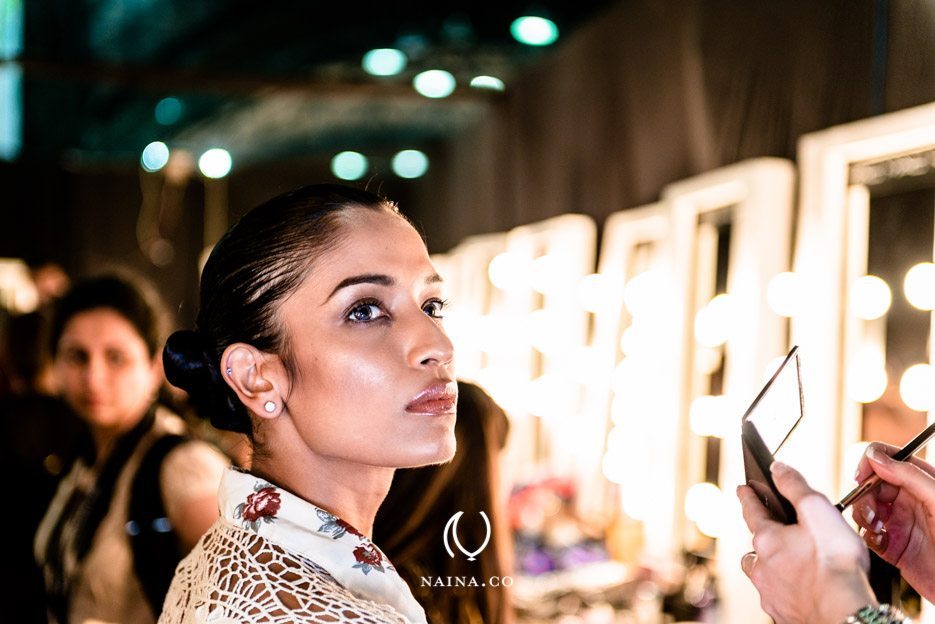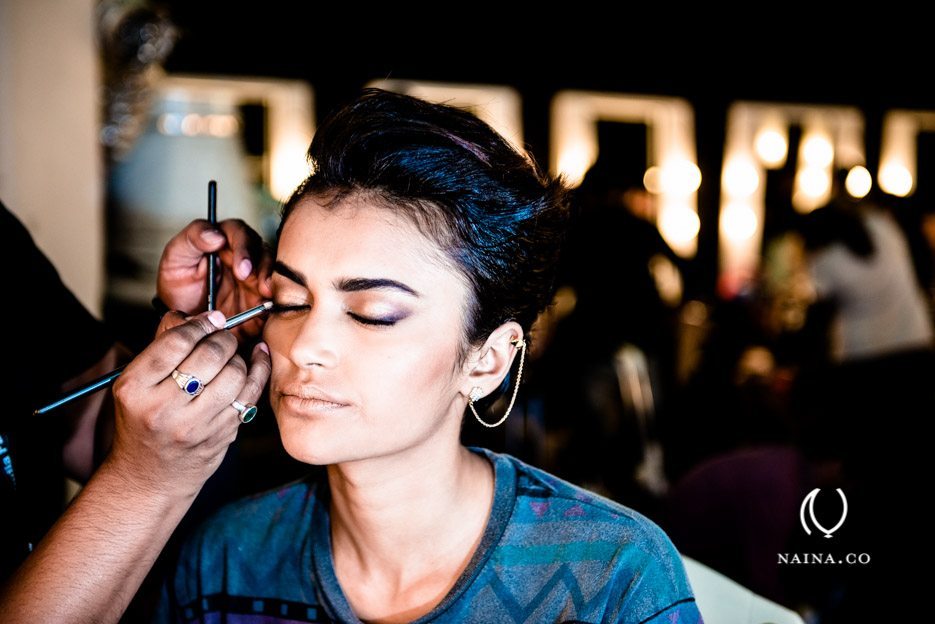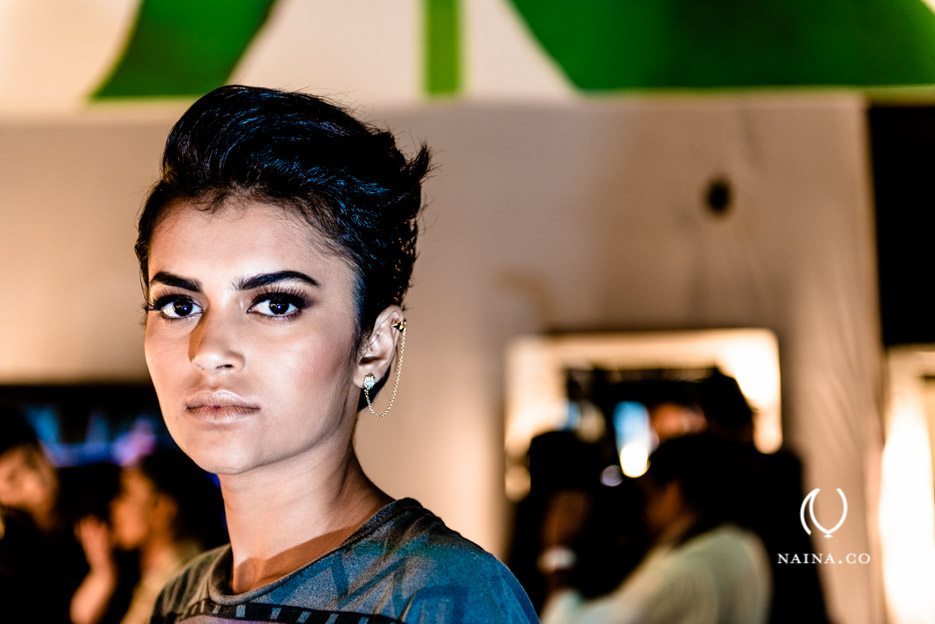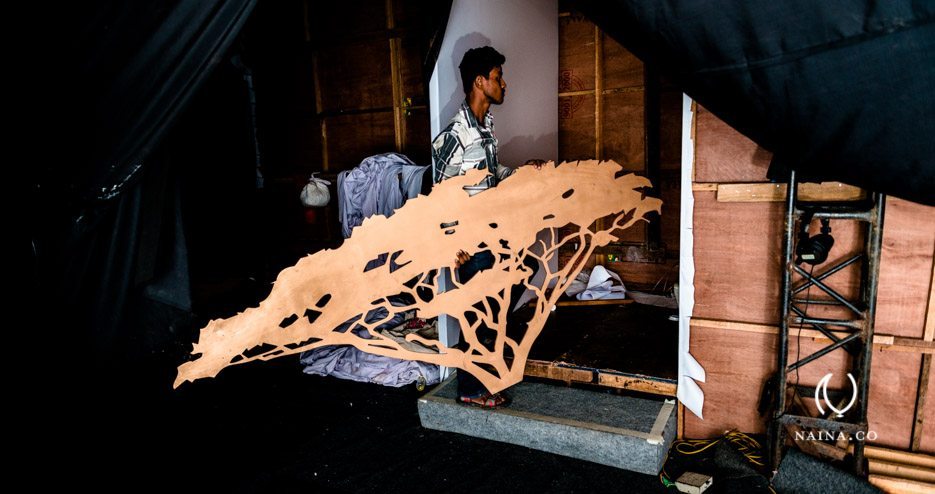 The beginnings of the forest being put together for the show.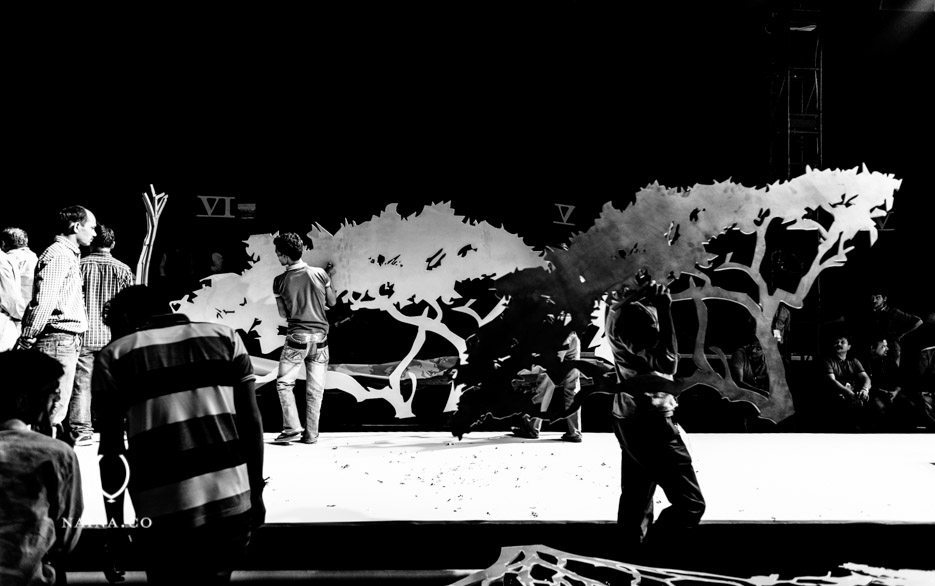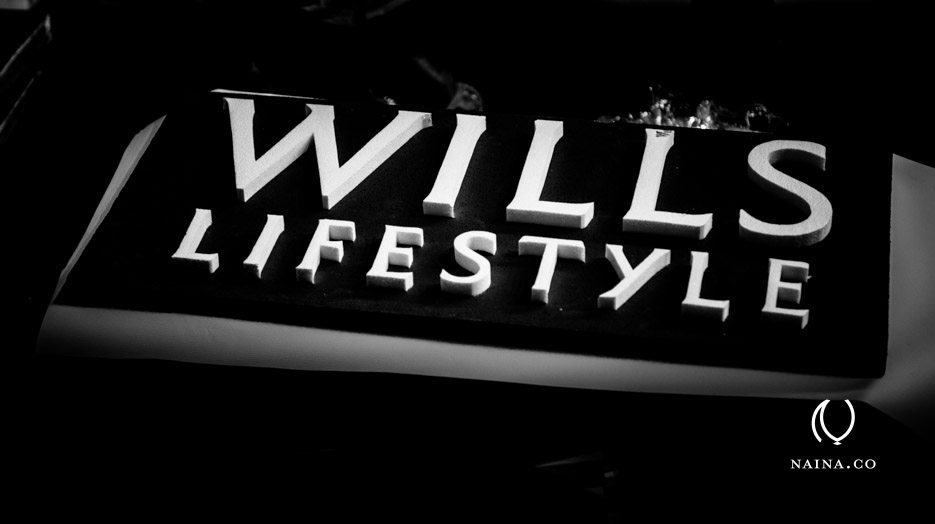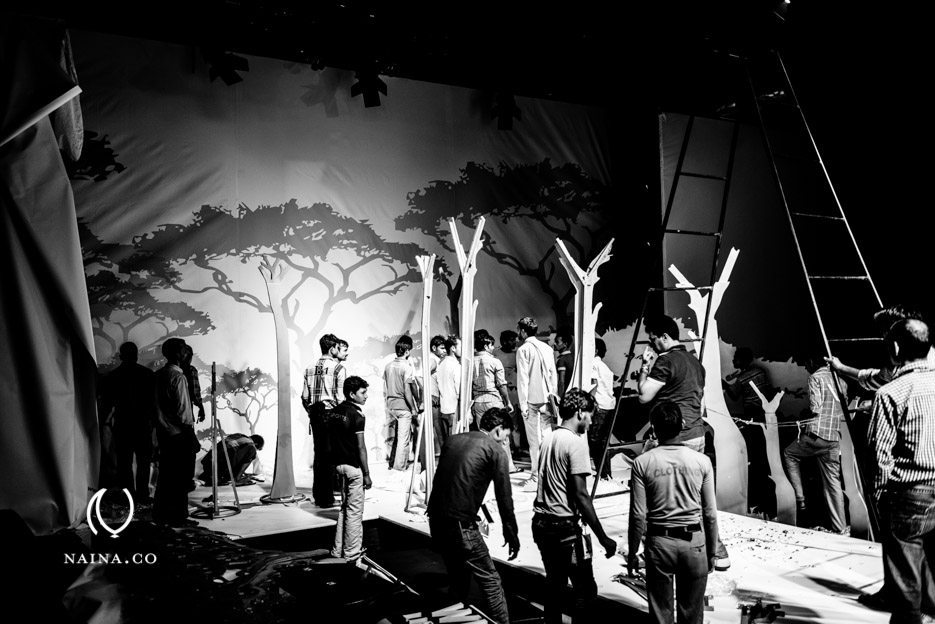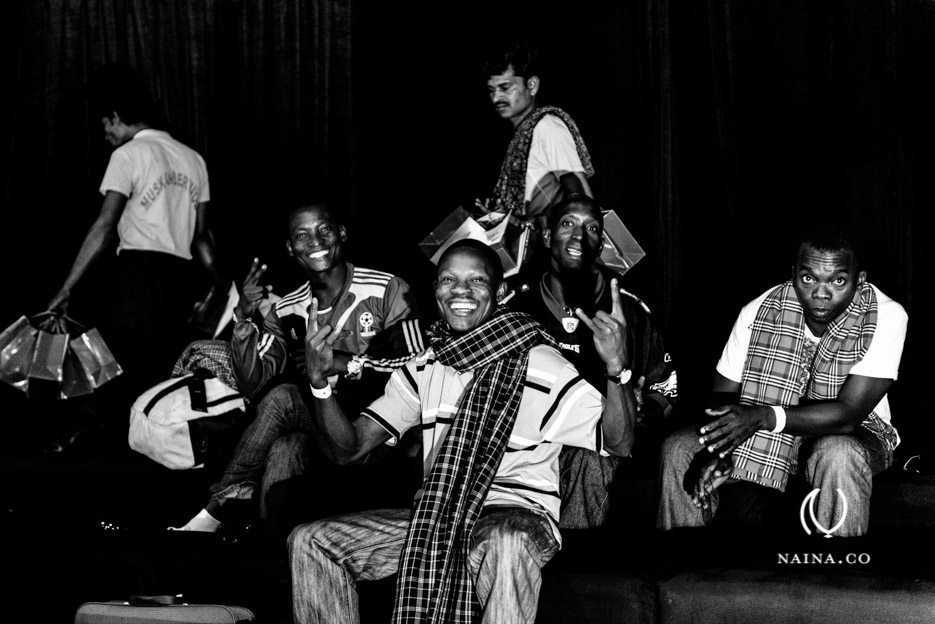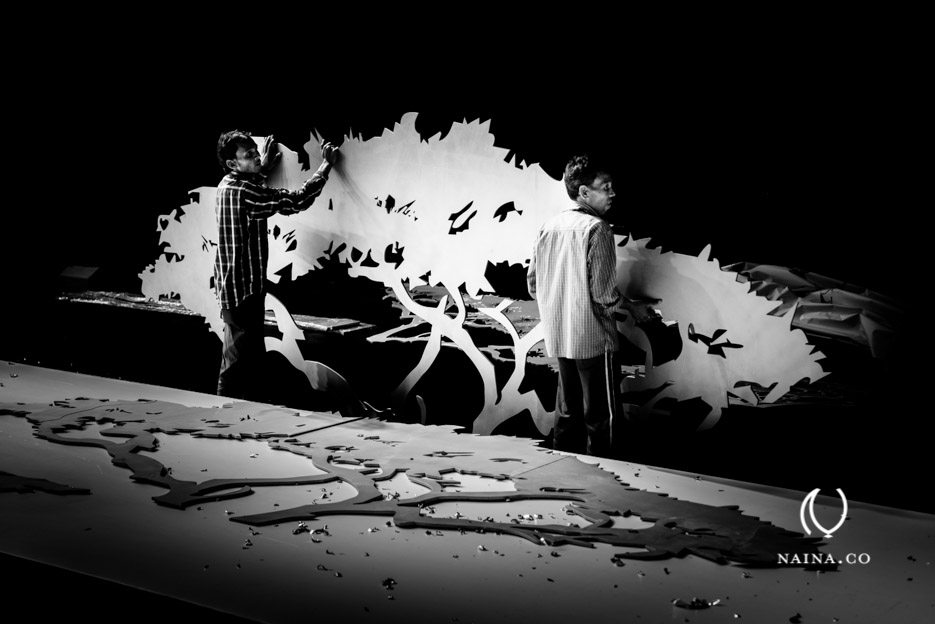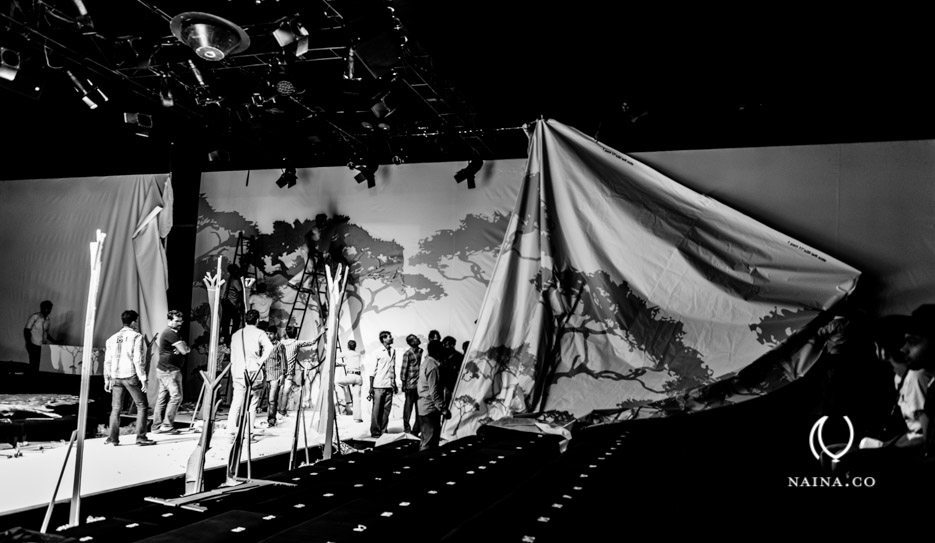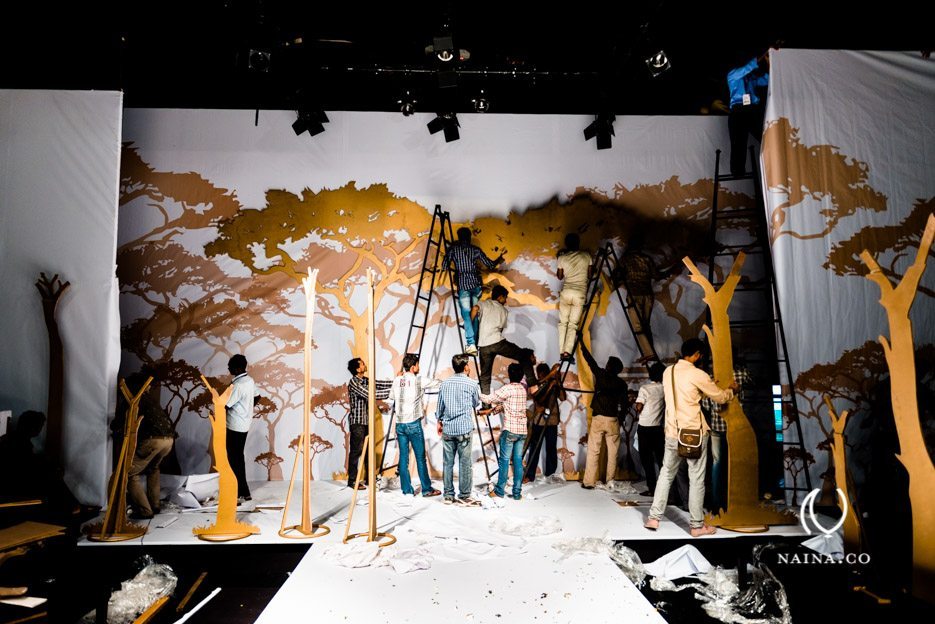 The newly launched Couture Spa range by Fiama Di Wills in "goodie bags" for the entire audience that would be seated for Wendell's show.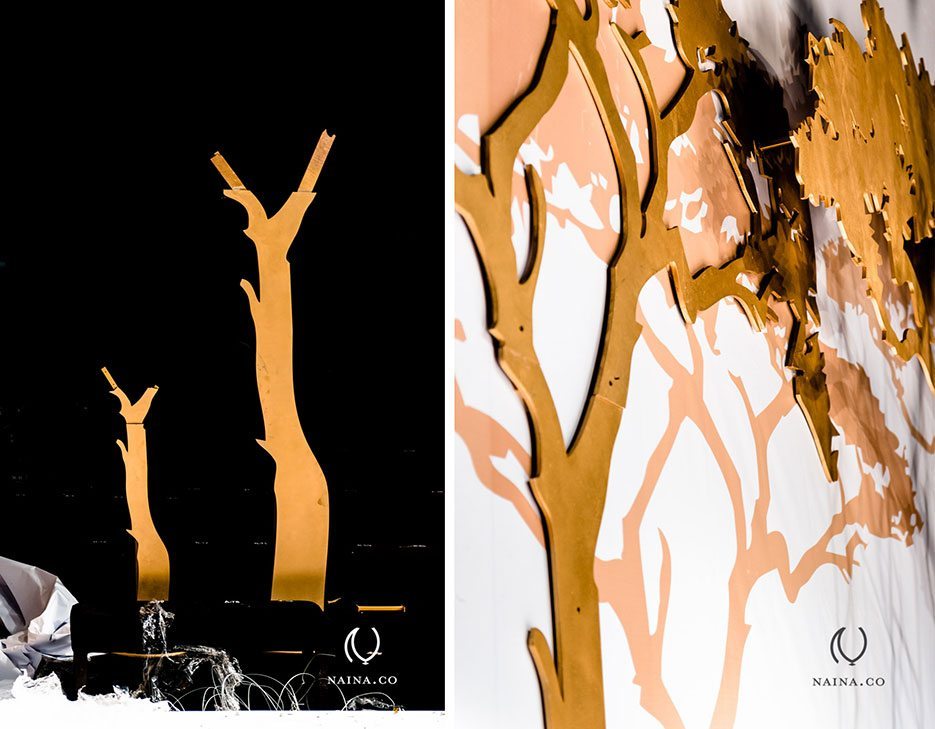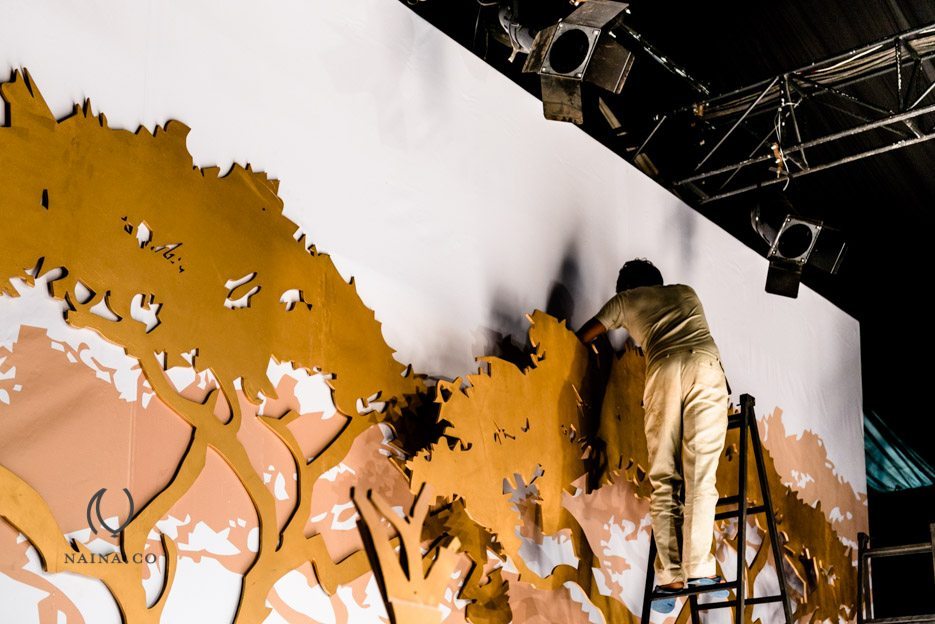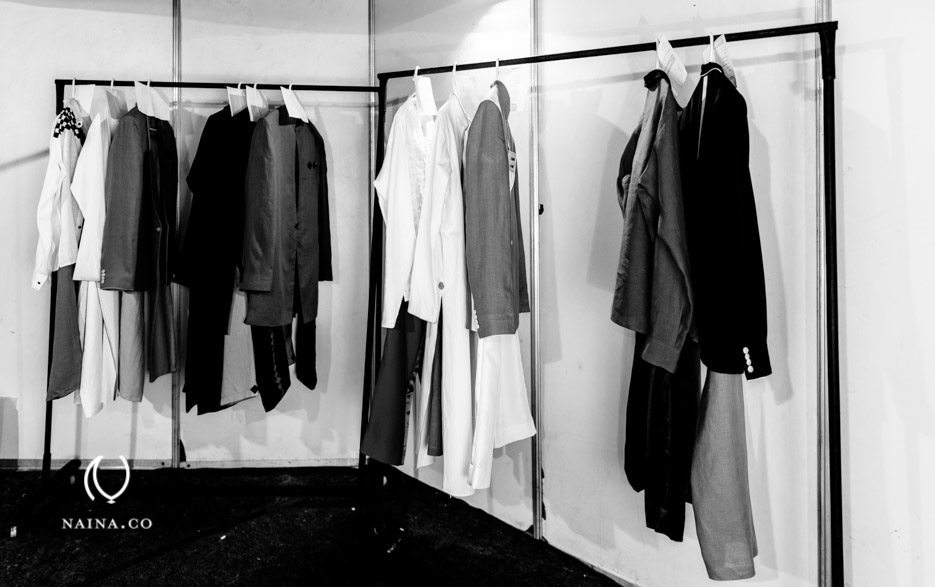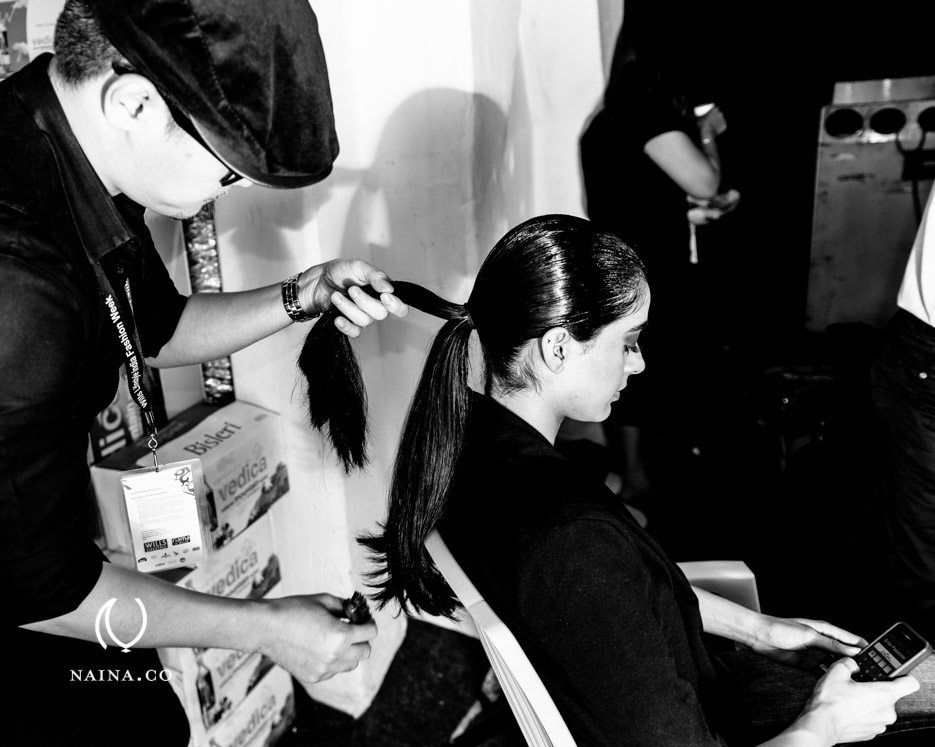 Above : model Carol Gracias.
Below : model Alesia Raut.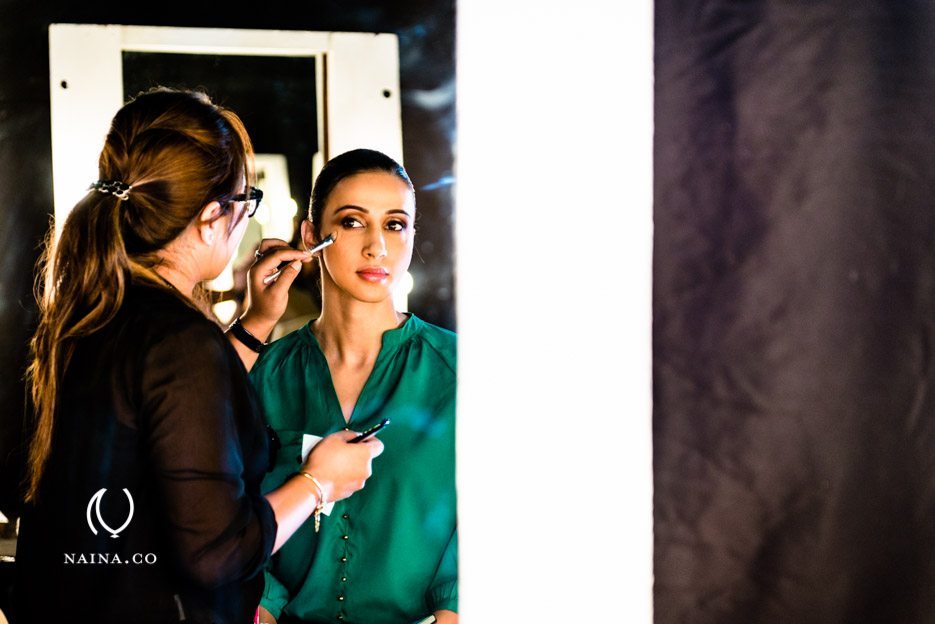 Yellow hand and toe nails.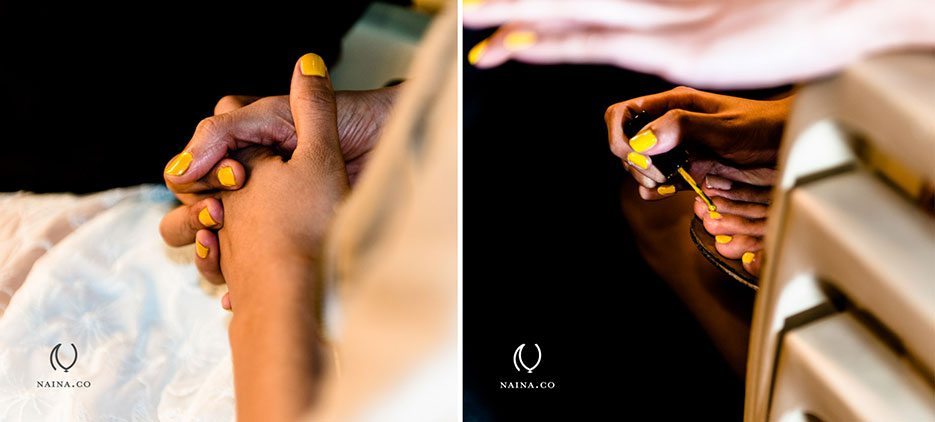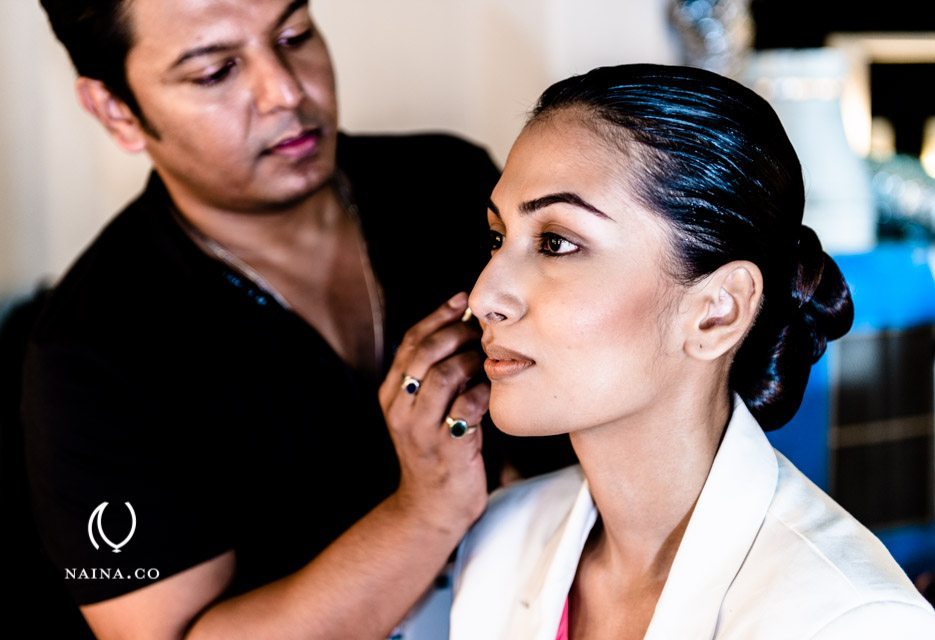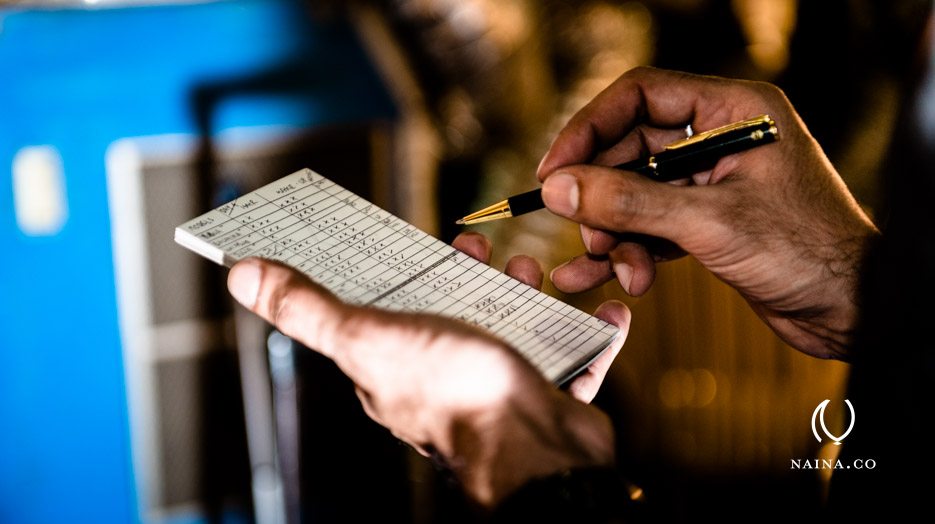 Wendell pops in backstage to get ready for his show.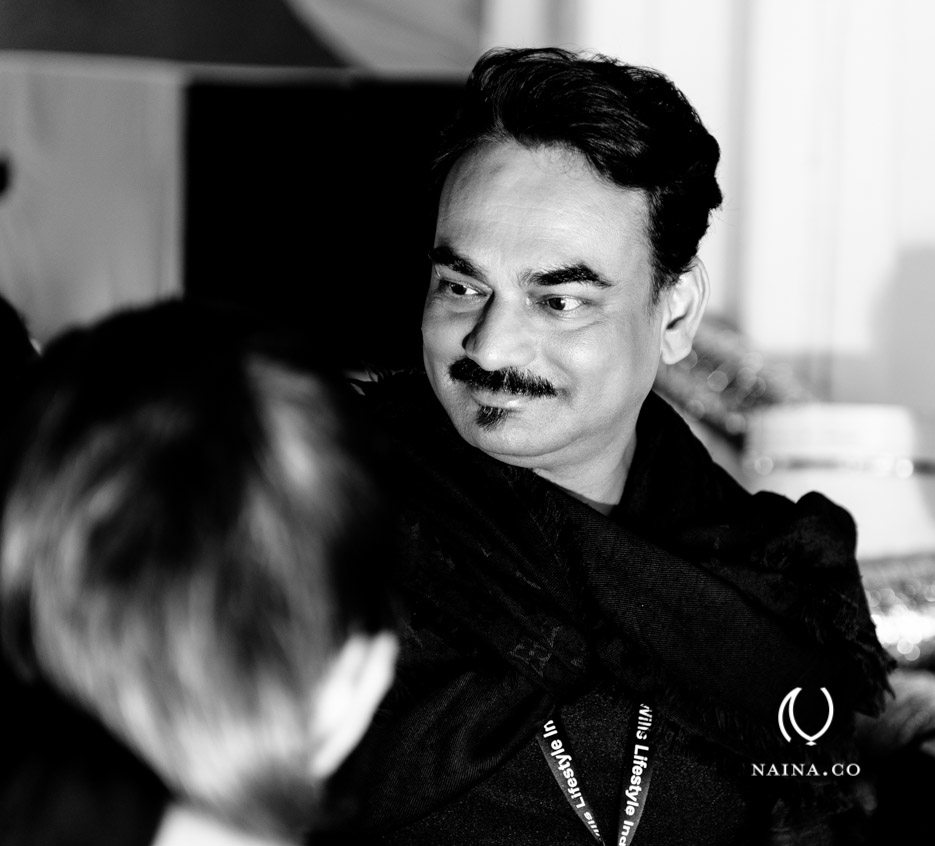 Below models Amit Ranjan on the left and Krishan Vraj on the right.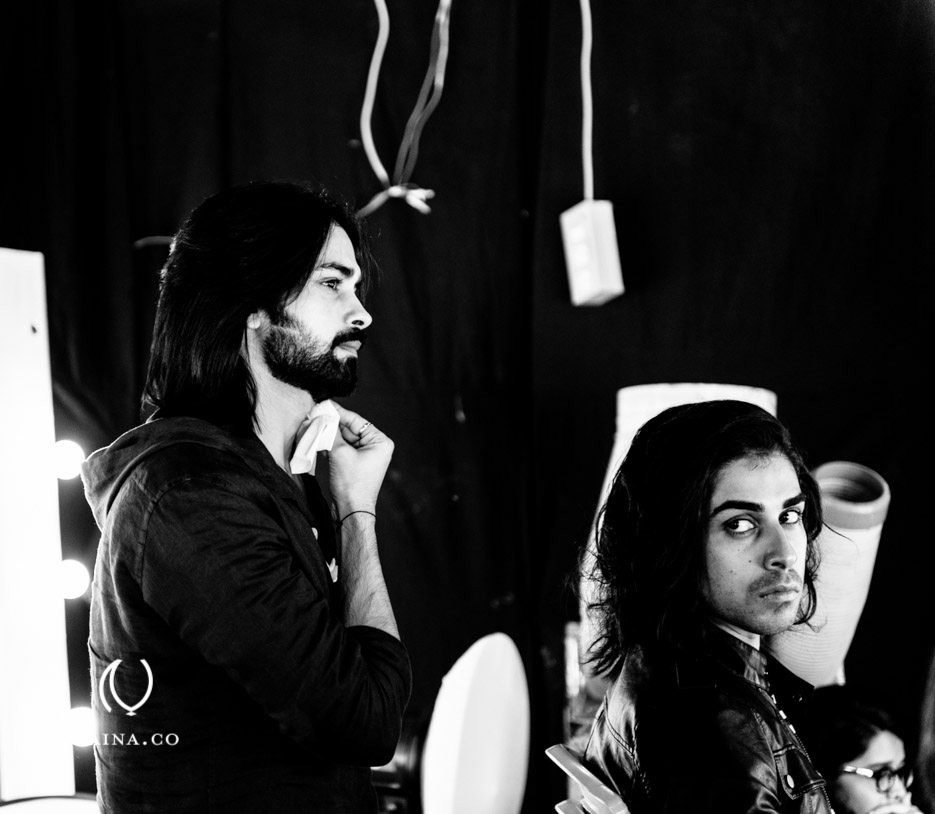 Model Lalit Bisht.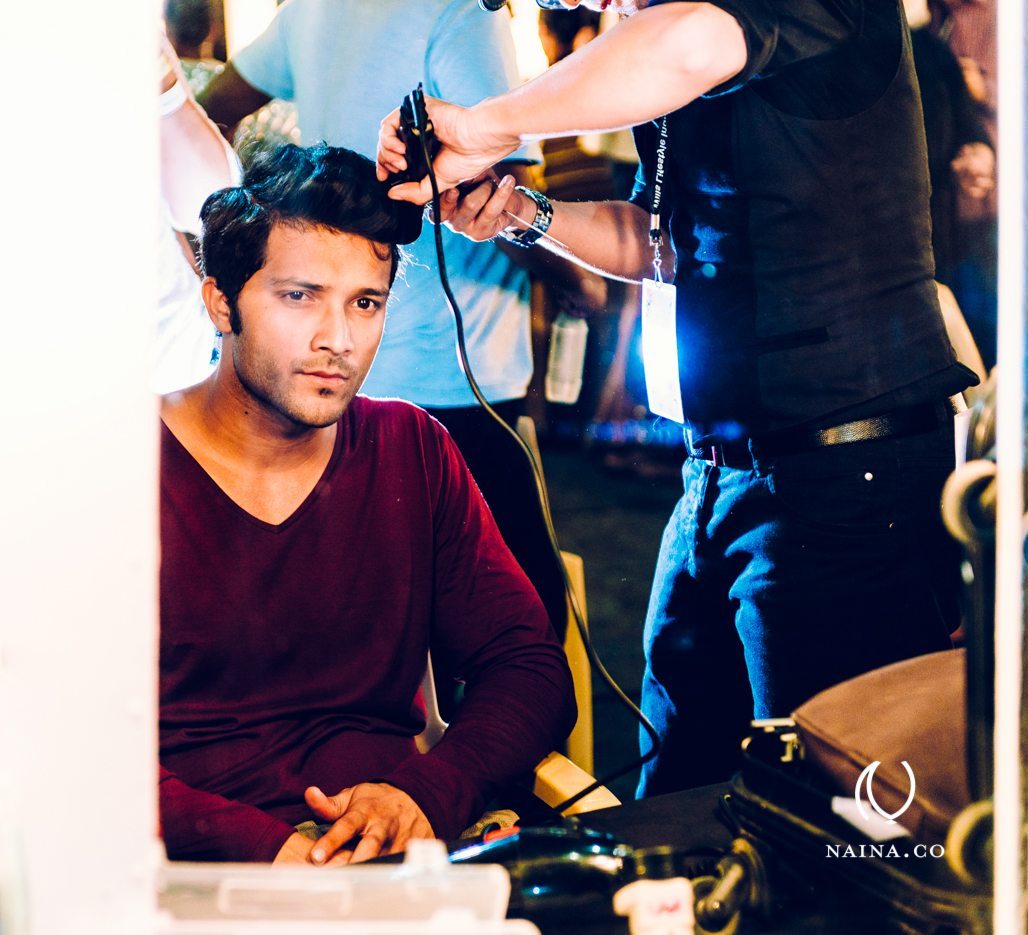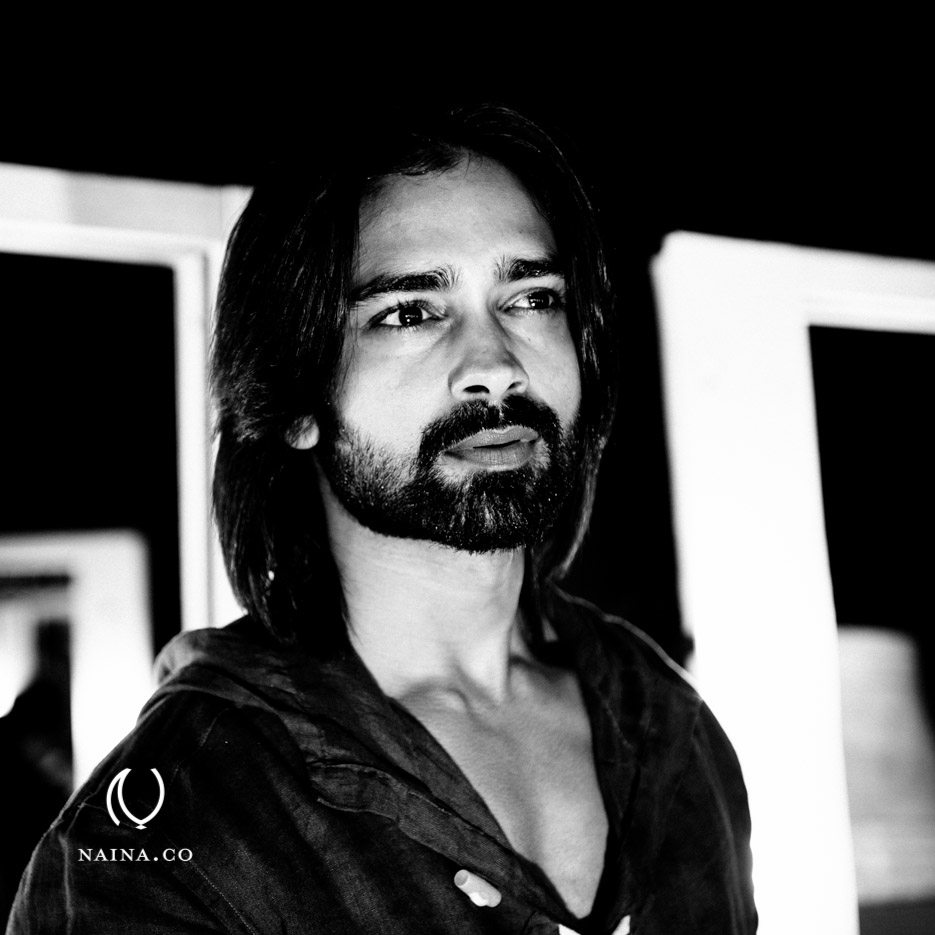 Masaba Gupta was Wendell's showstopper. Quite a fitting showstopper IMO. African lineage, firecracker, young upcoming fashion designer. Fitting in well with Wendell's "Source Of Youth" Africa inspired collection. Here she is getting her hair and makeup done.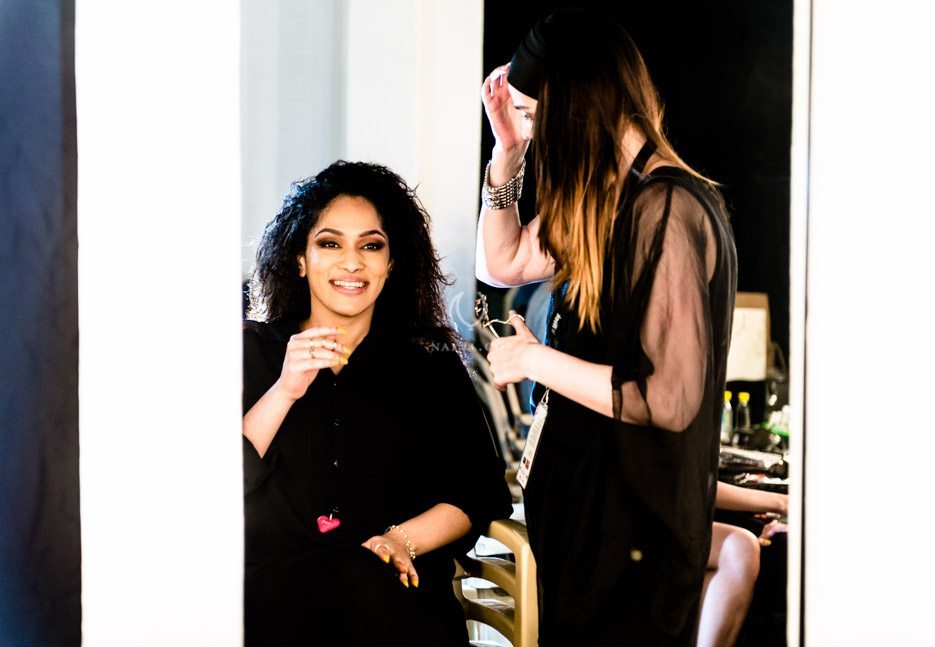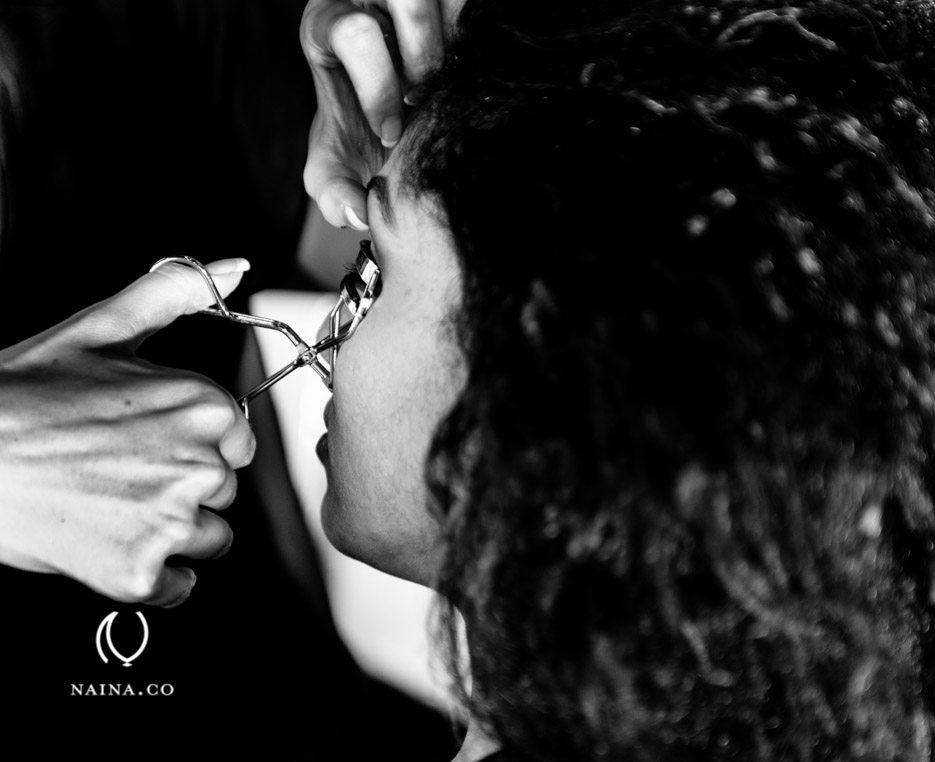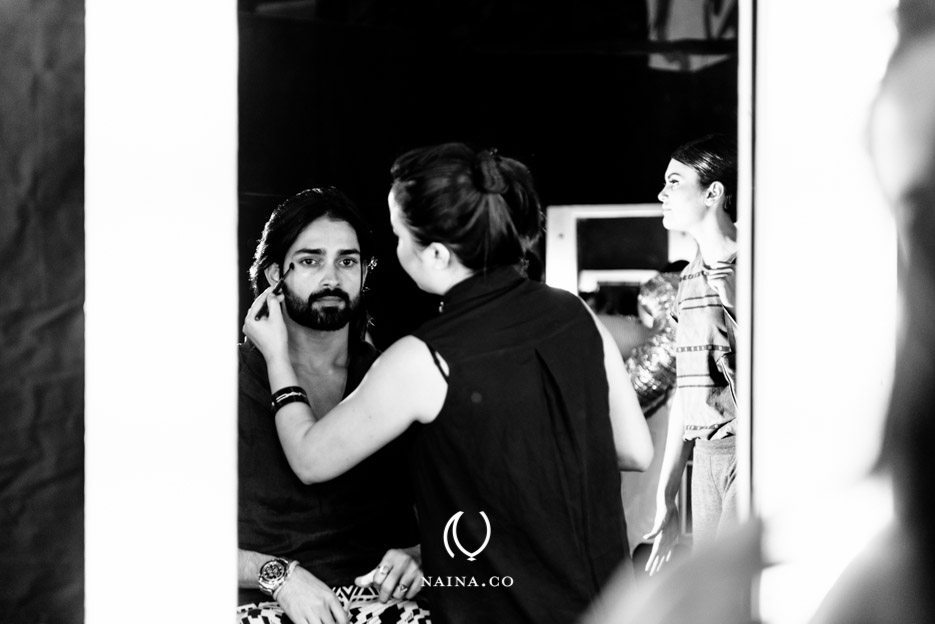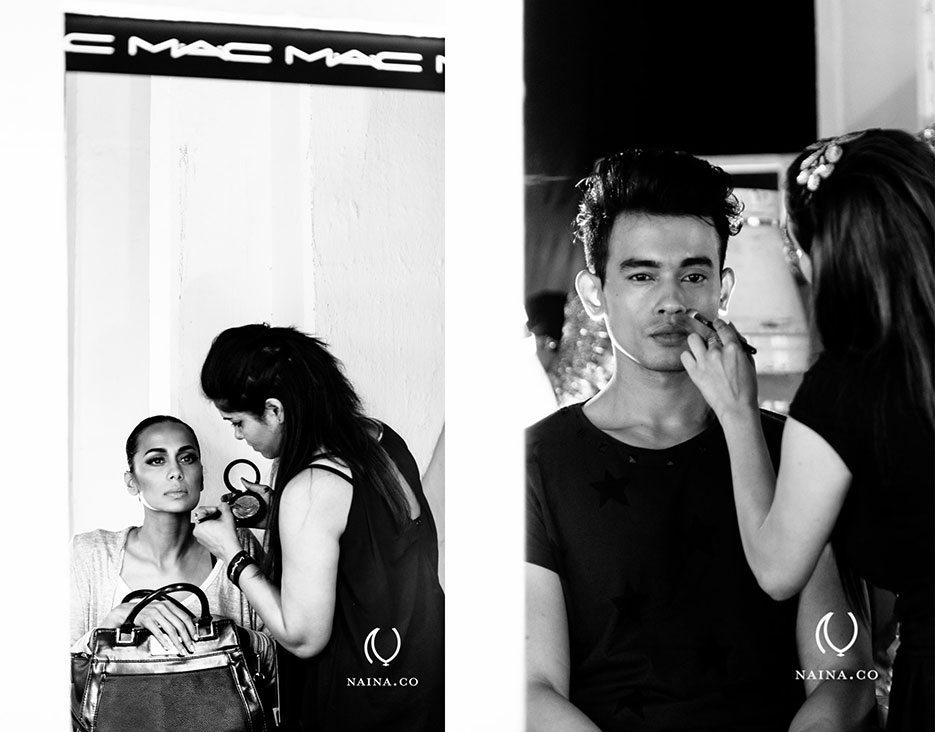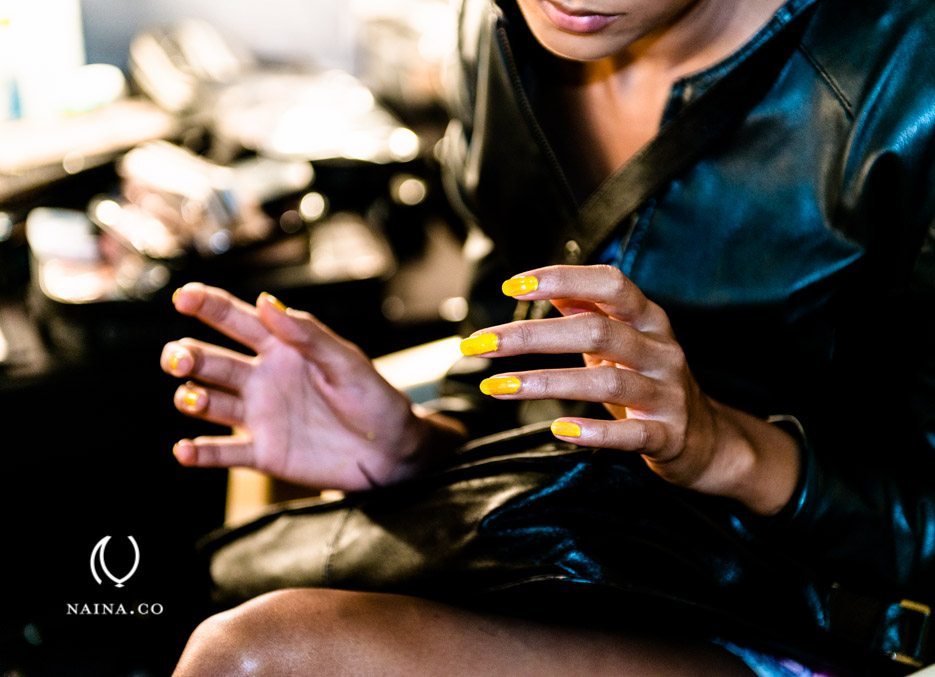 Below : me in the background and a self-portrait on the right.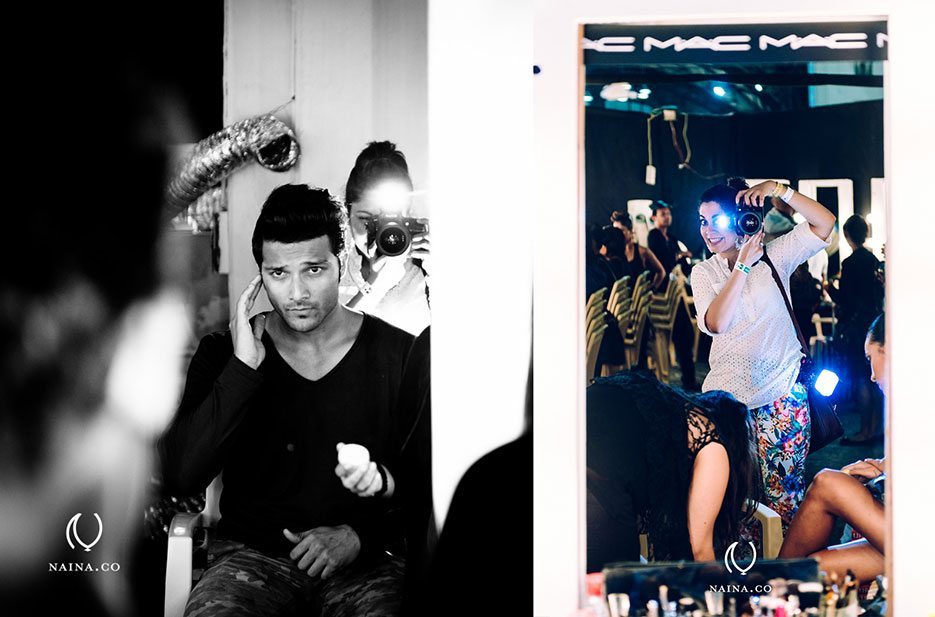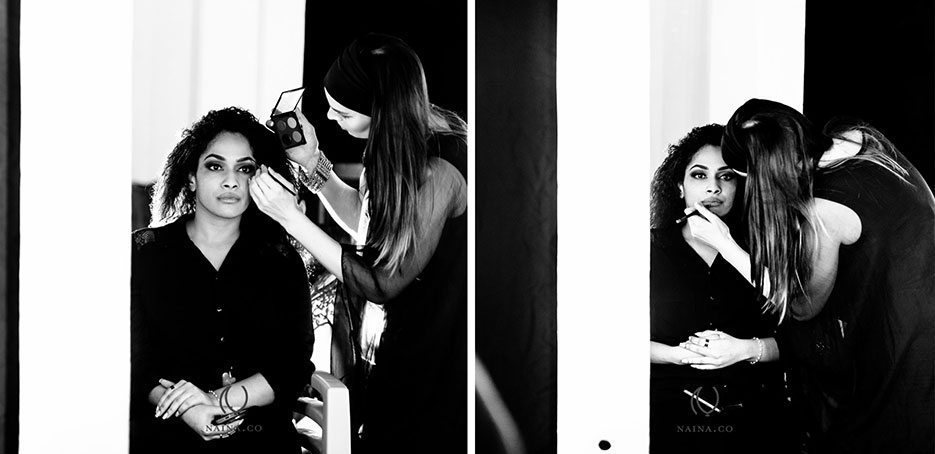 Below : model Nethra Raghuraman take a selfie on her phone to check her makeup.
The stage is now coming together nicely.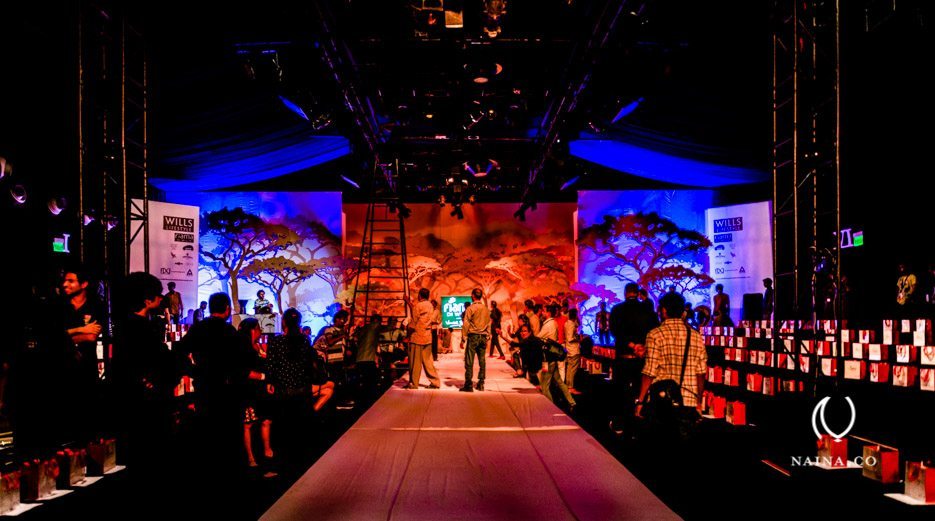 The percussionist on the left and one of the dancers from Tanzania on the right.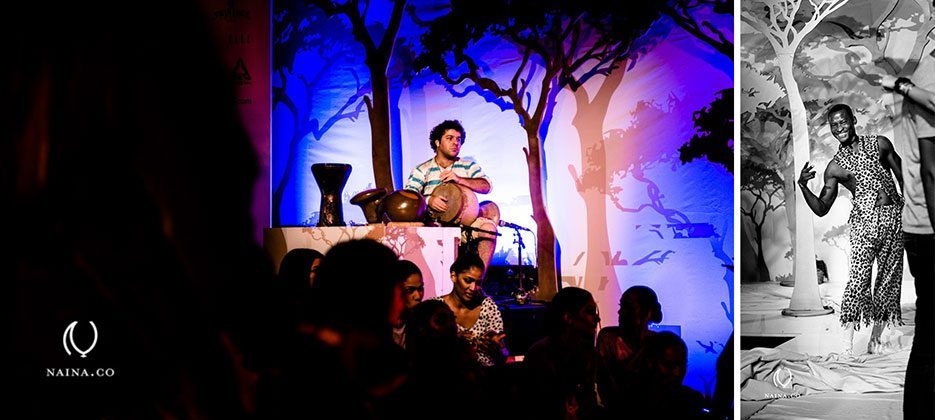 Below : Daman and Pema.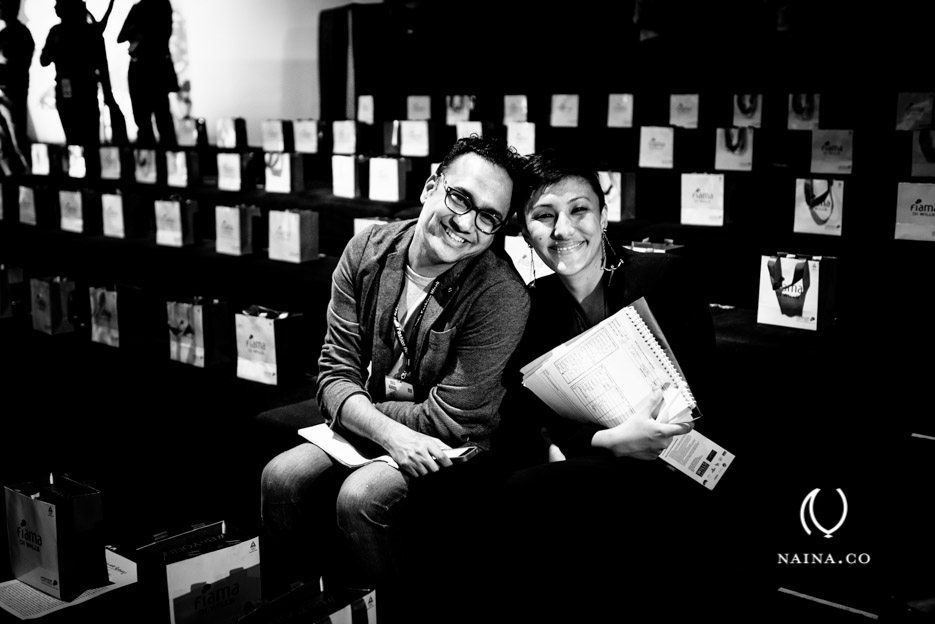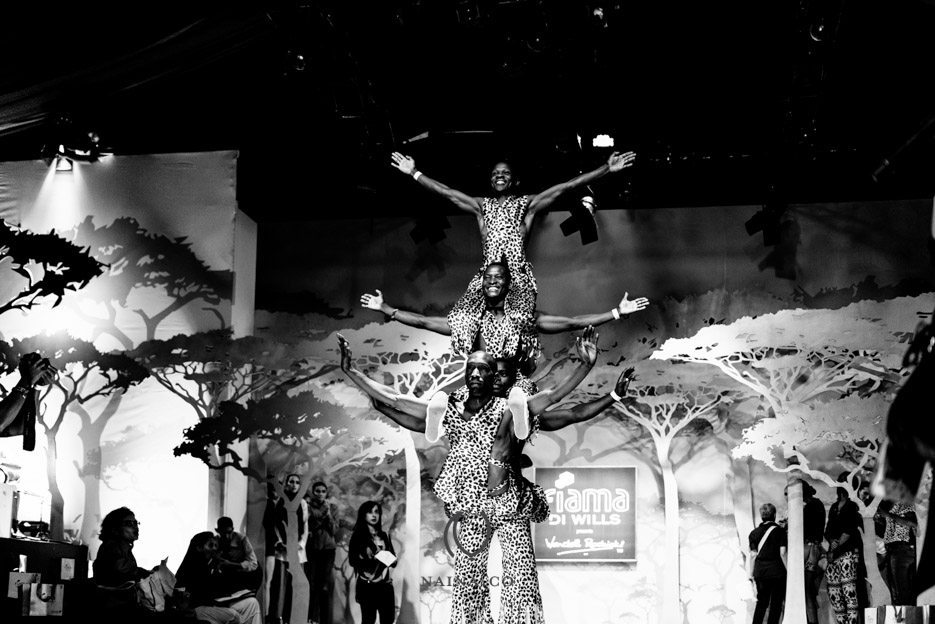 Practice routine.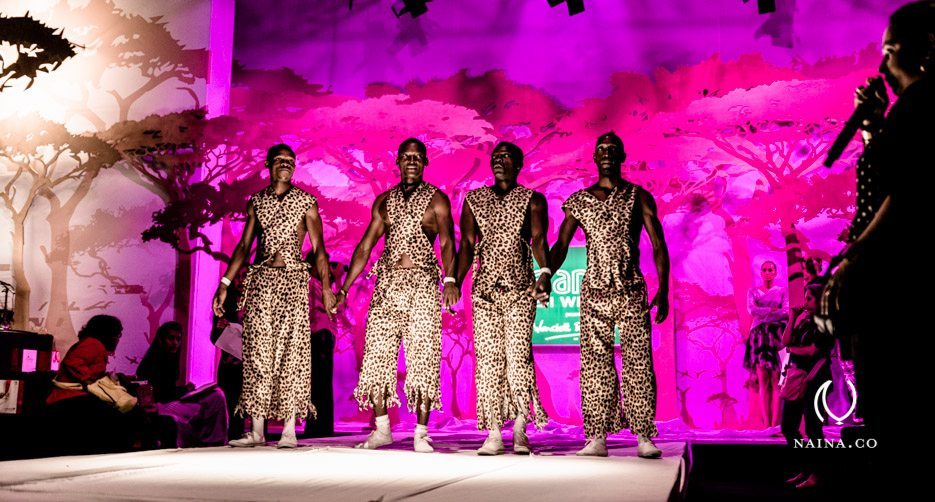 Below : Aparna pulling some final strings to put everything together. It did come together beautifully – it's crazy how so many people put things together. To my eye, the final show looked like it just came together magically – it seemed like someone just plugged something in and it played perfectly to the tune it was supposed to. But only backstage can you tell how much work really goes into all this – the number of people barking orders, the number of people getting their hands dirty, the designer, the assistants, the models, the workers, the music, the lights… it's unending really. Takes my breath away.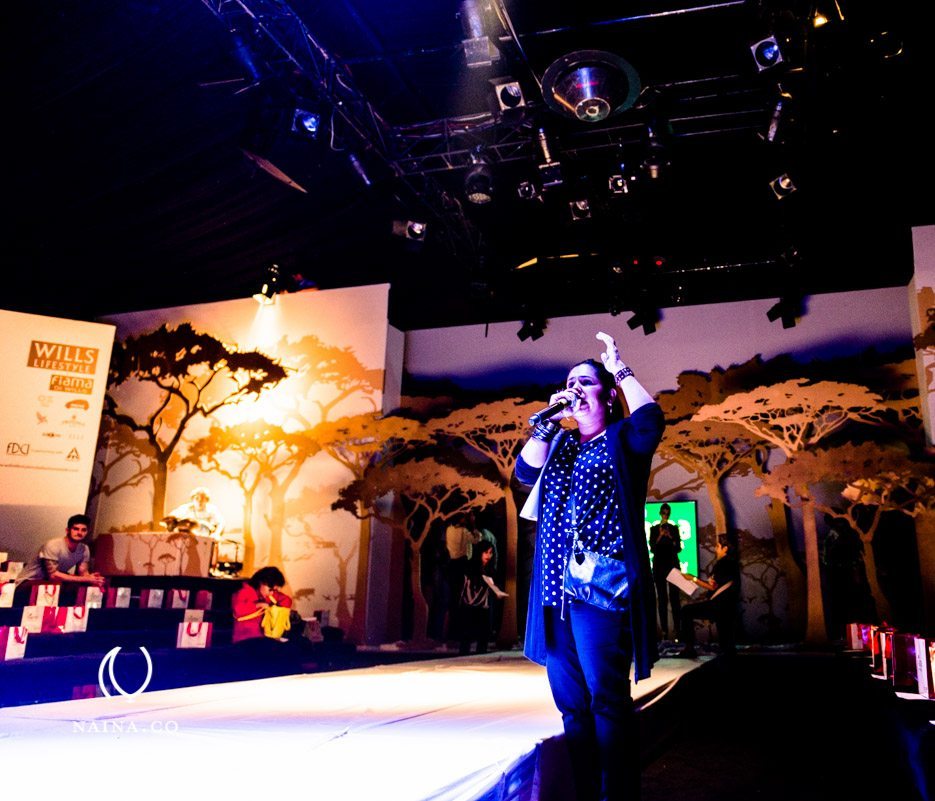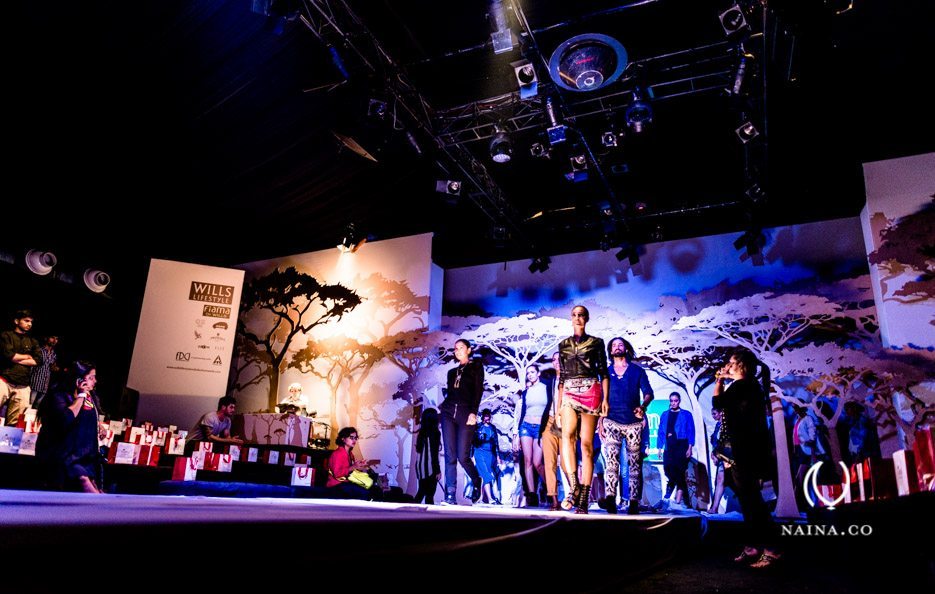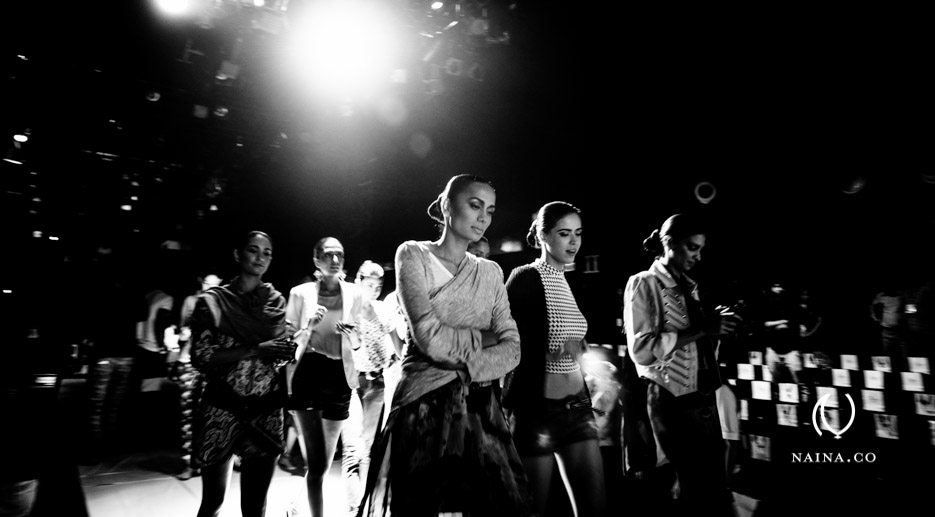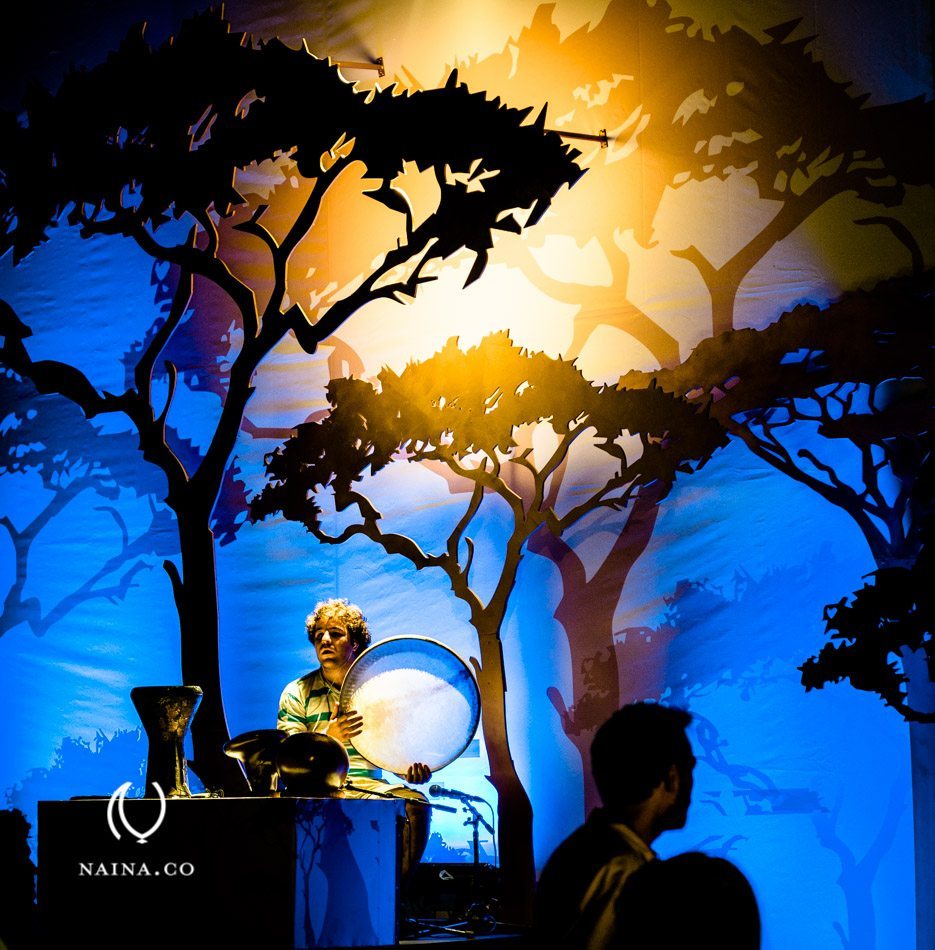 Below : Wendell's shoes.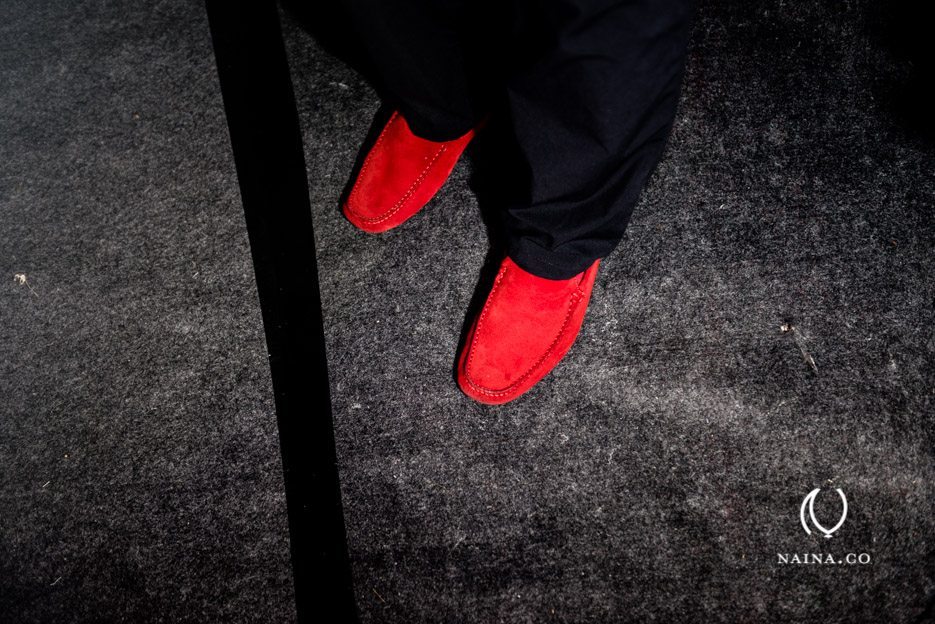 Below : the shoes that the four male models will be wearing on to the catwalk. They have already changed into the clothes from Wendell's collection.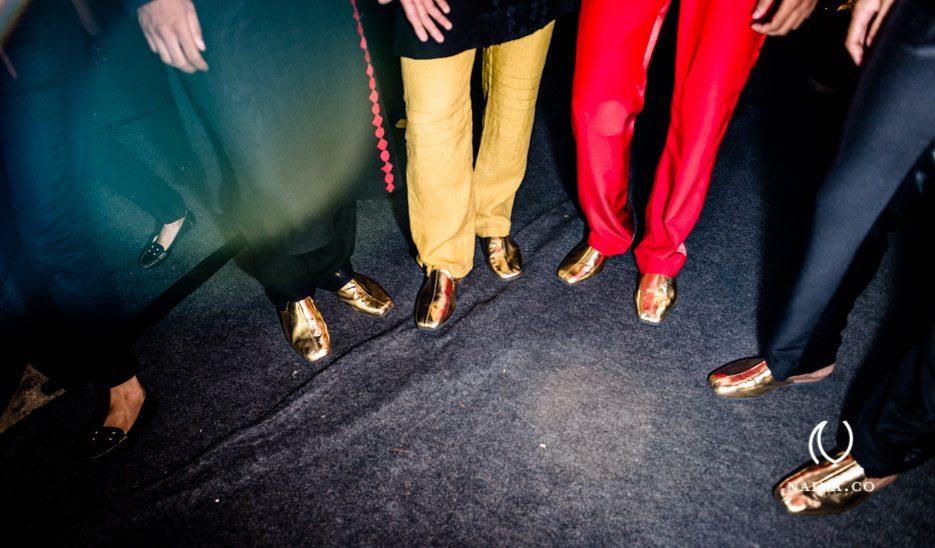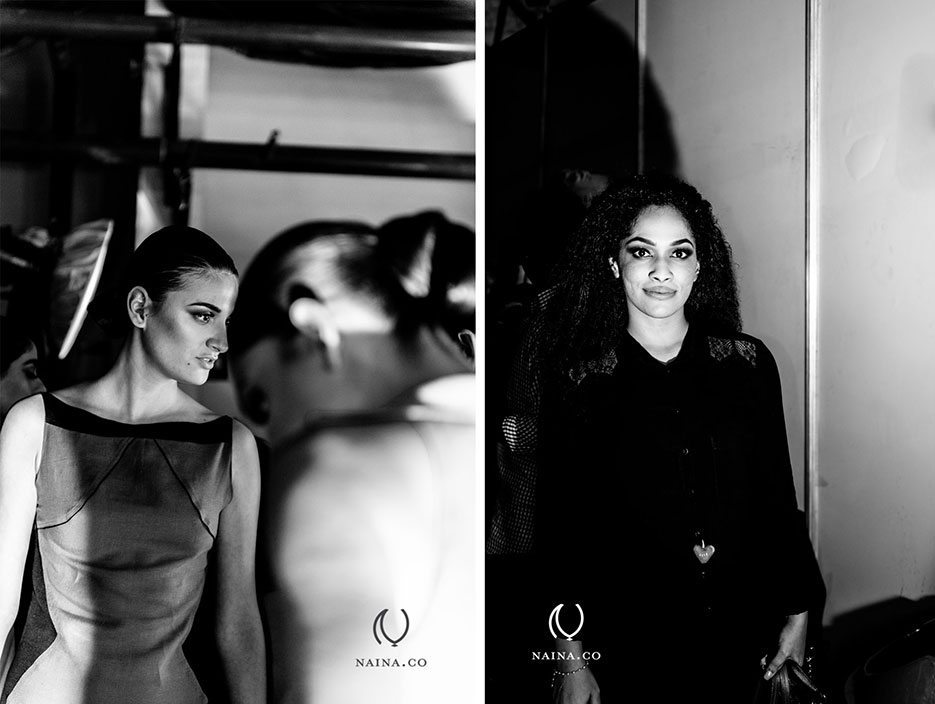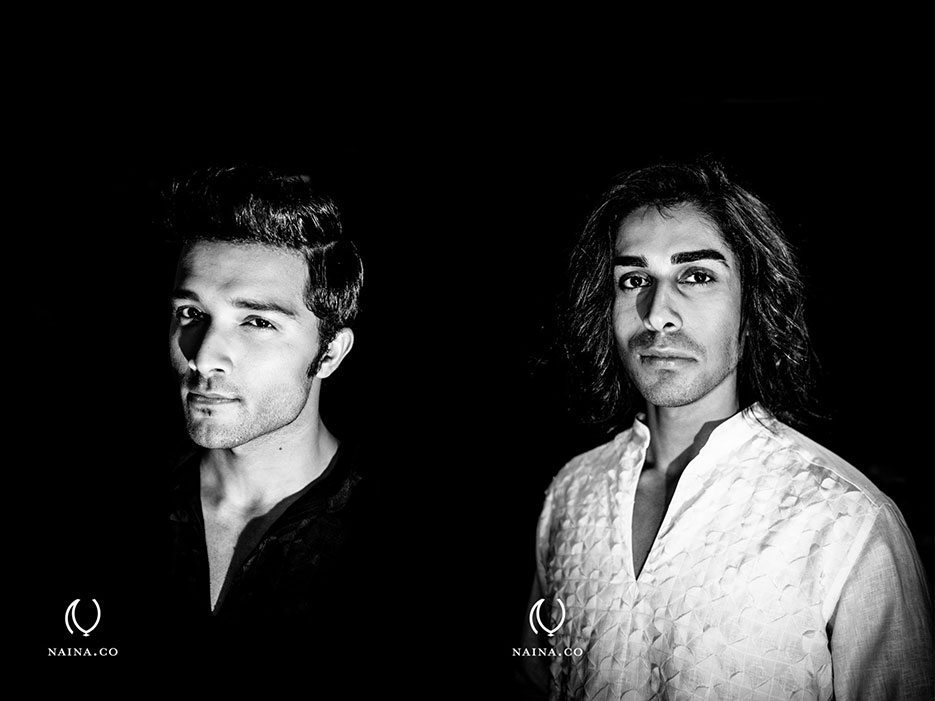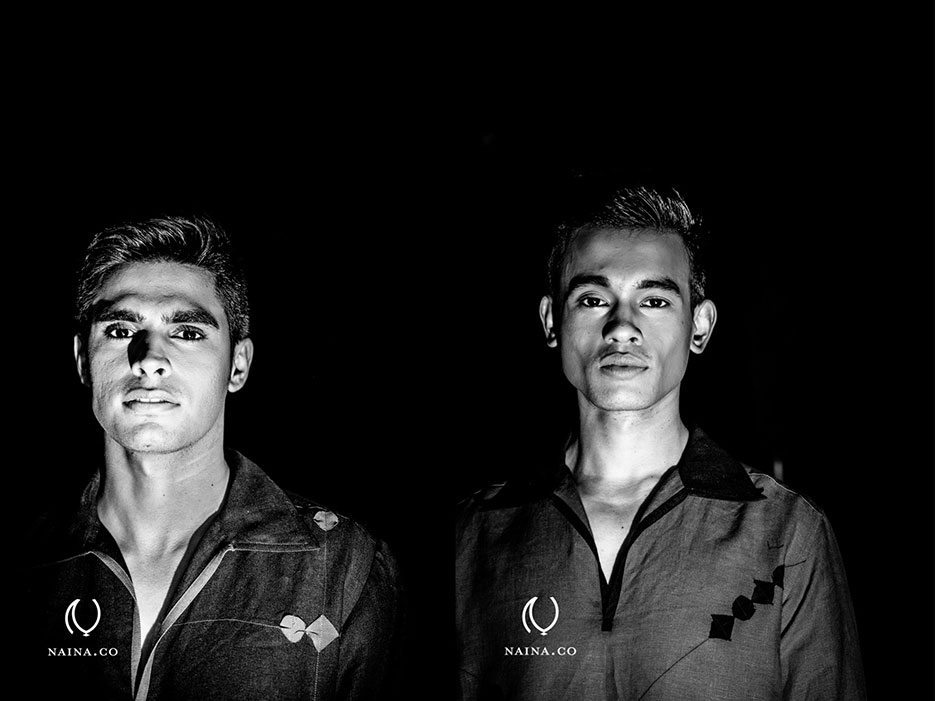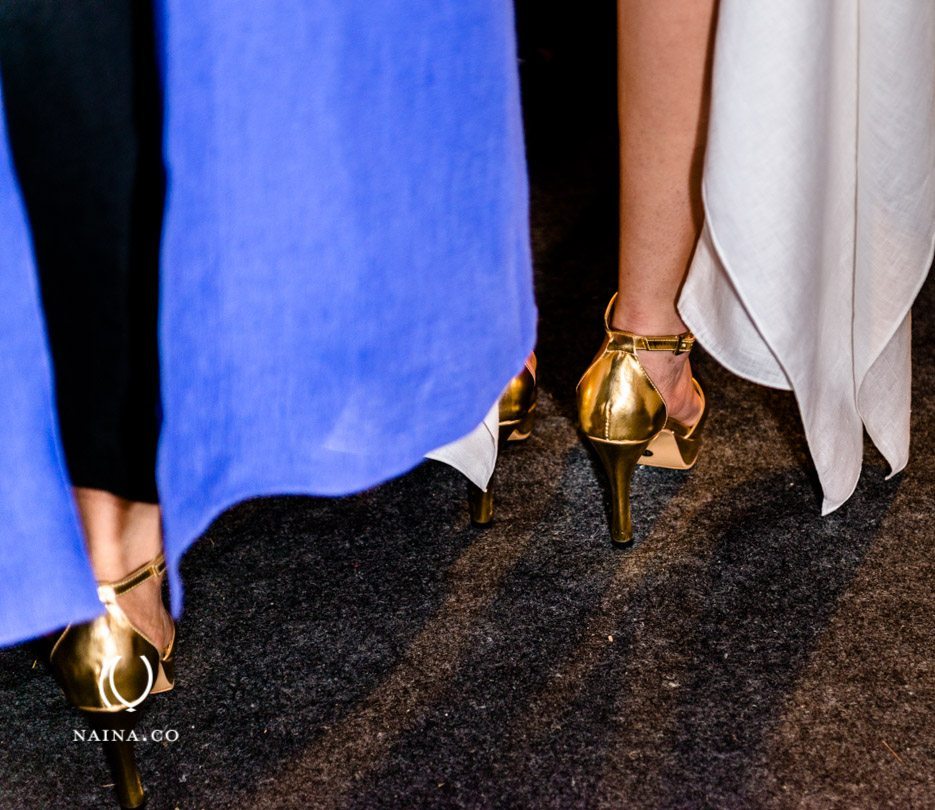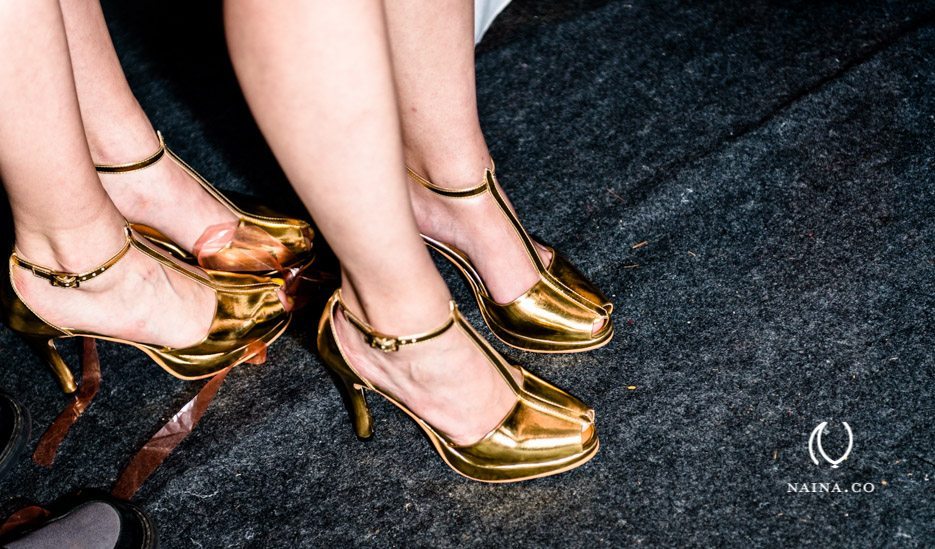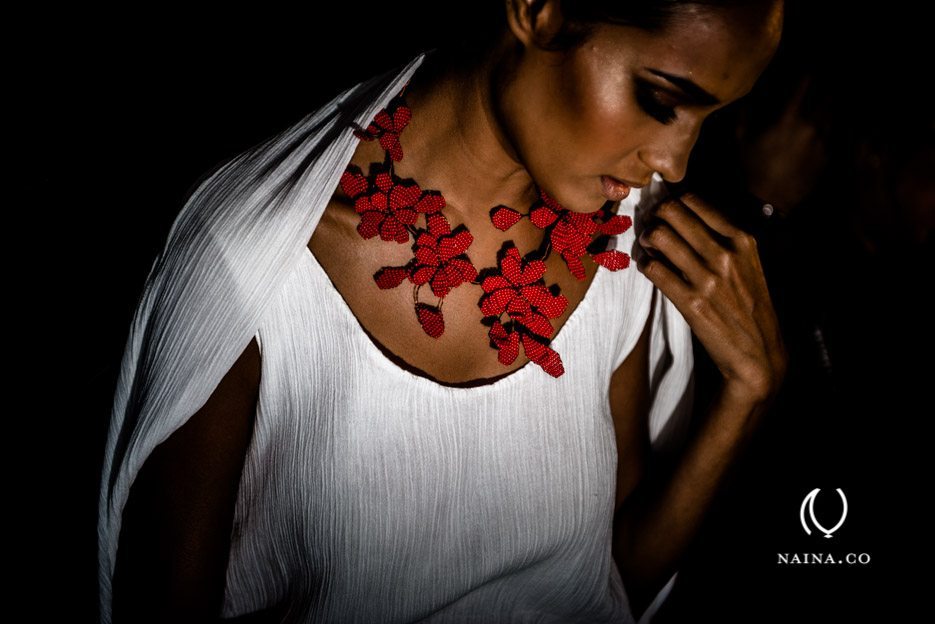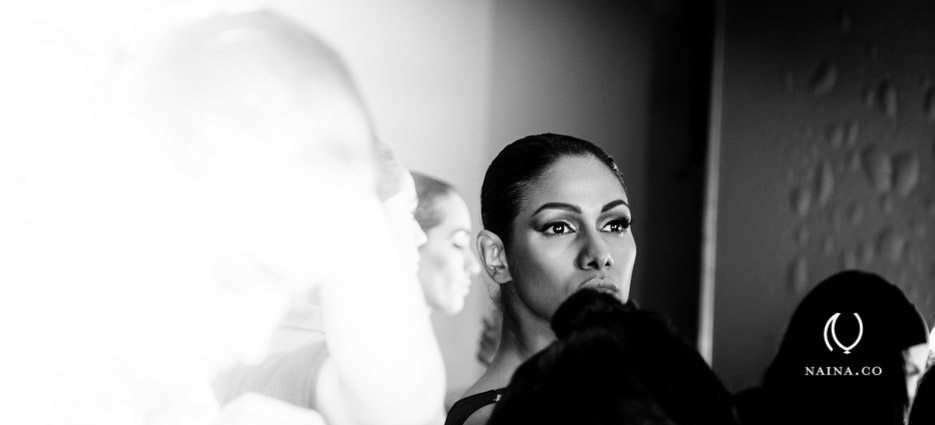 And all set as I rush to the front to capture the final show!