For me, it all started with the Fittings, went onto a soap launch, followed by the Rehearsals, then backstage madness and culminated with this spectacular show. Each piece of clothing was exquisite in its construction, the set was fabulous, lots of energy and enthusiasm and a standing ovation for one of India's finest fashion designers Wendell Rodricks. Here are my photographs from the show. There are many – give it some time to load if you're in India!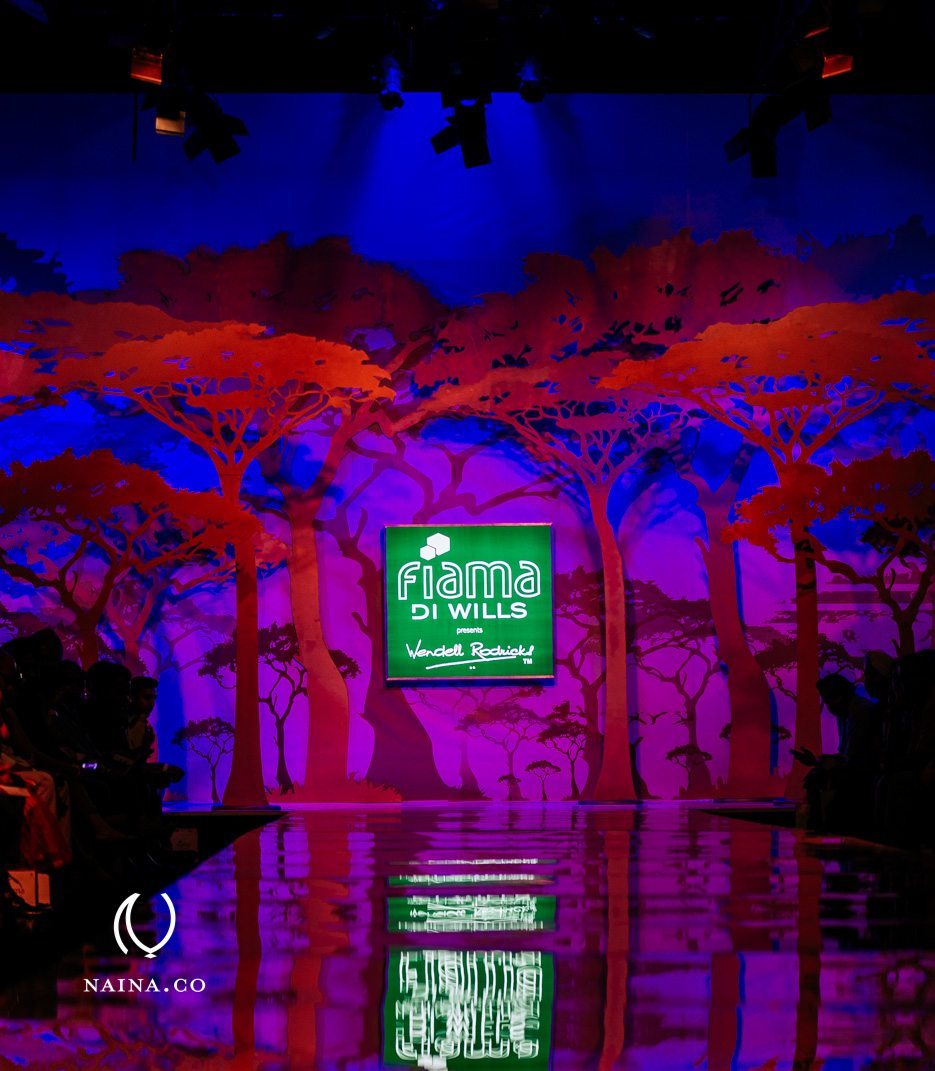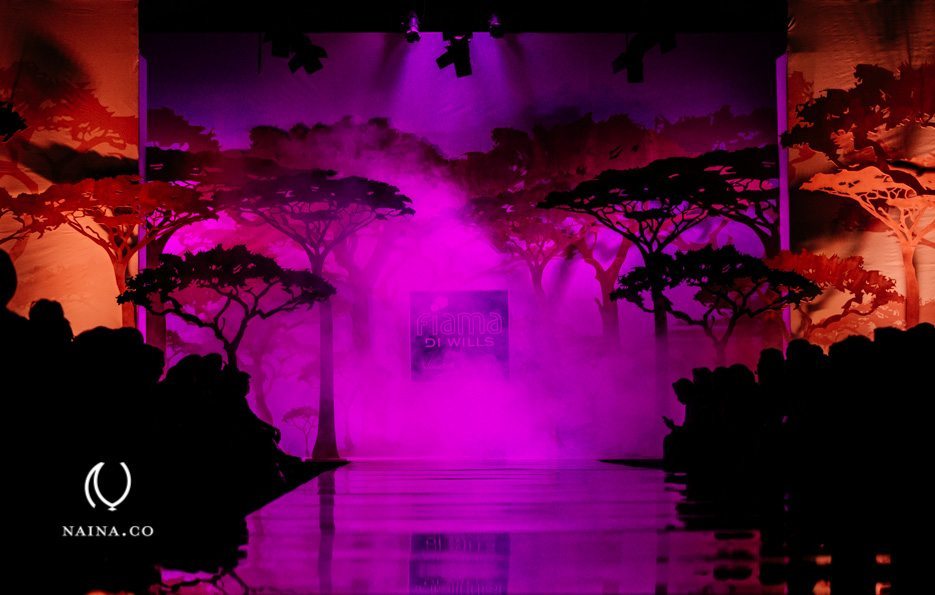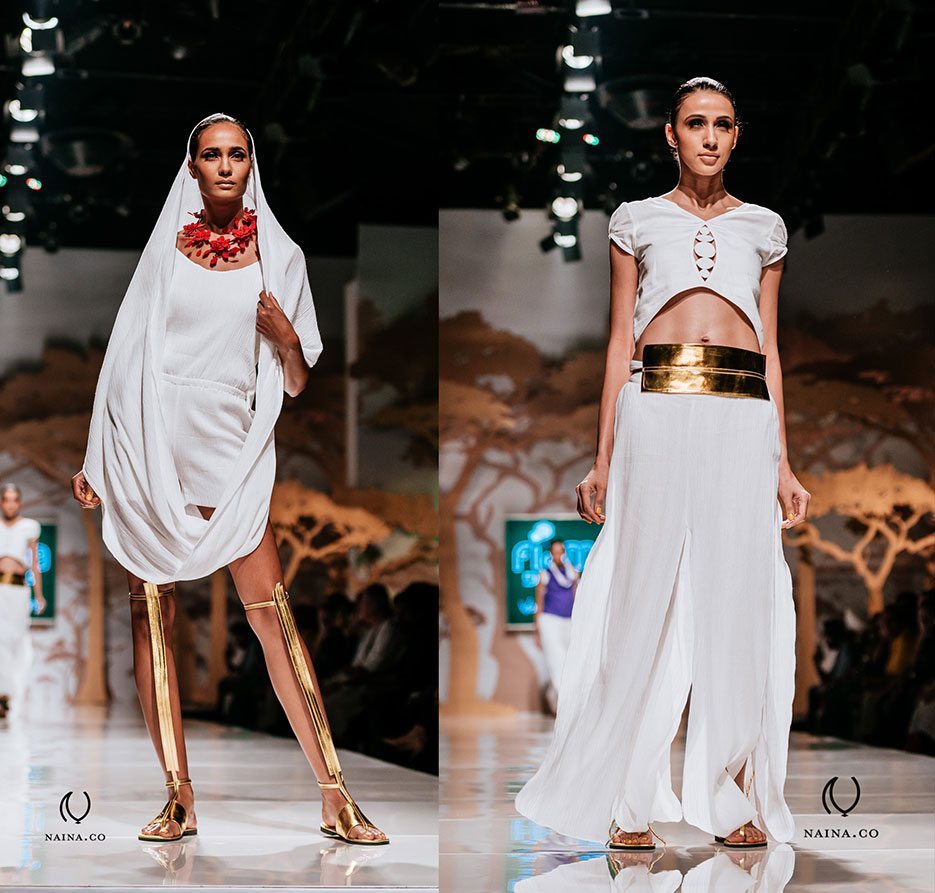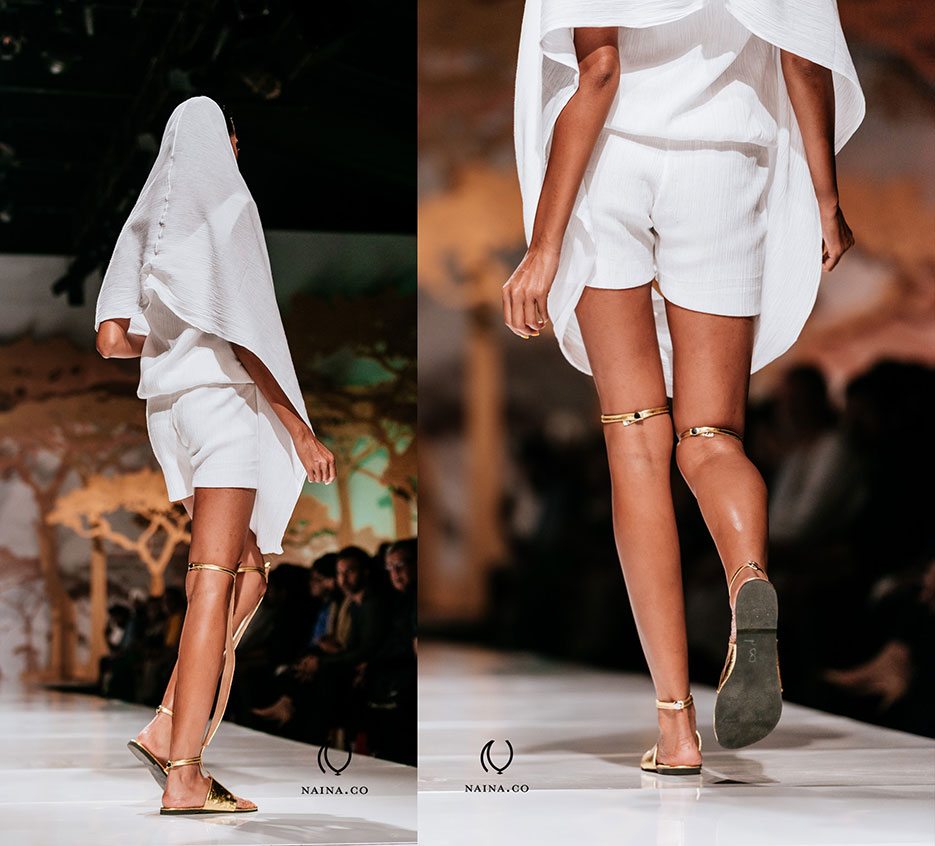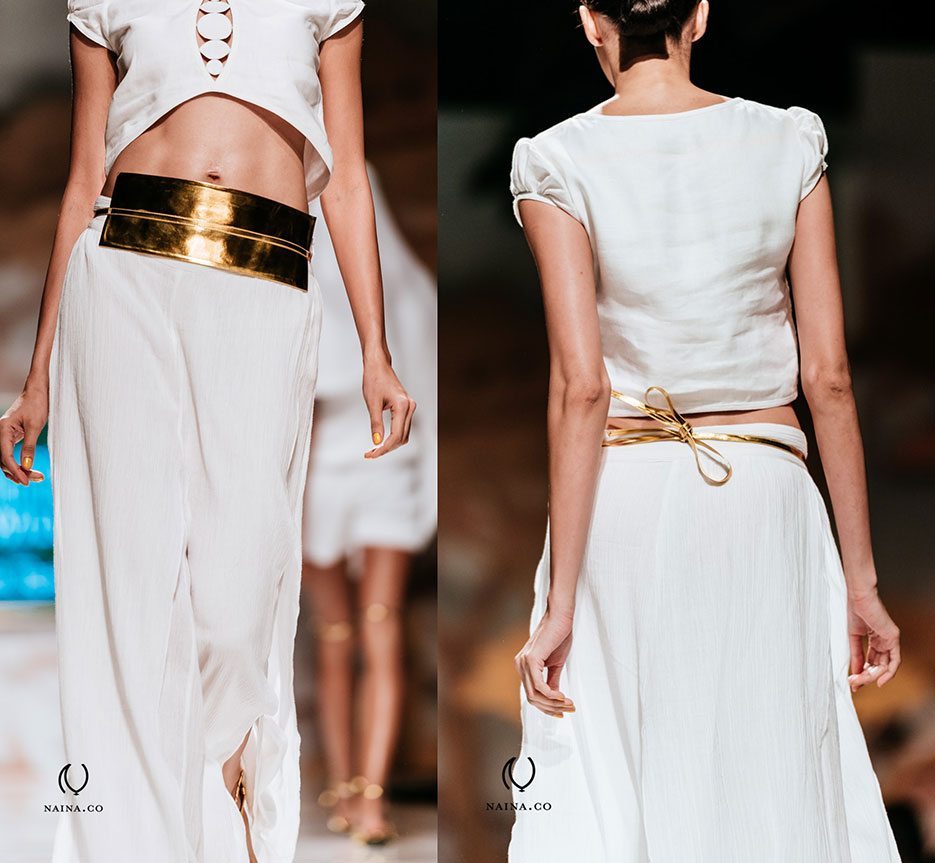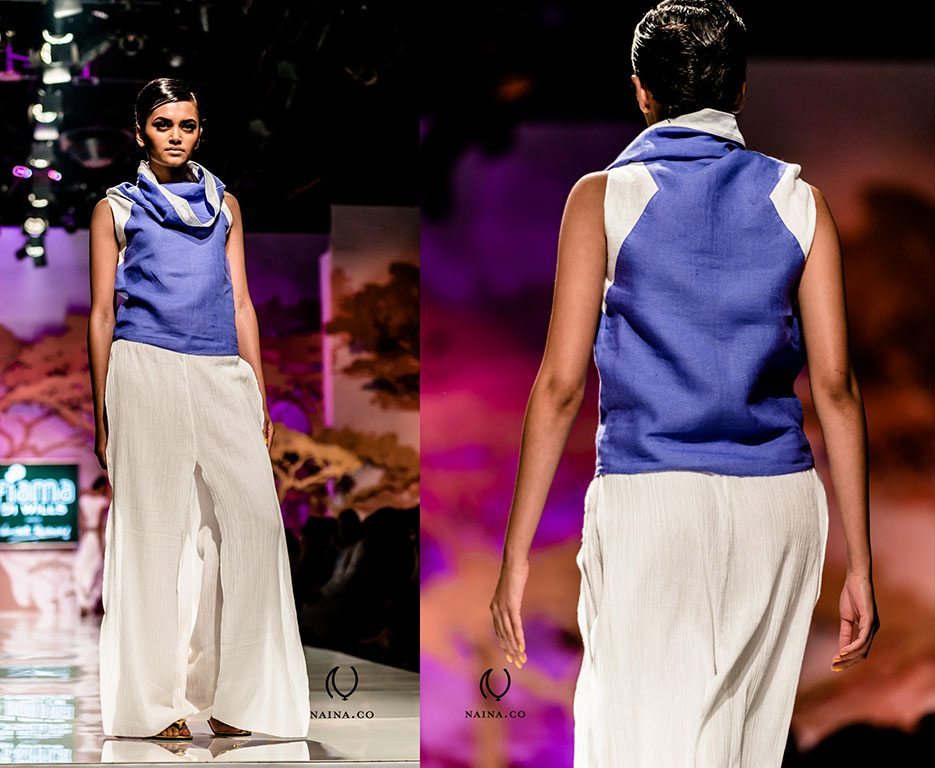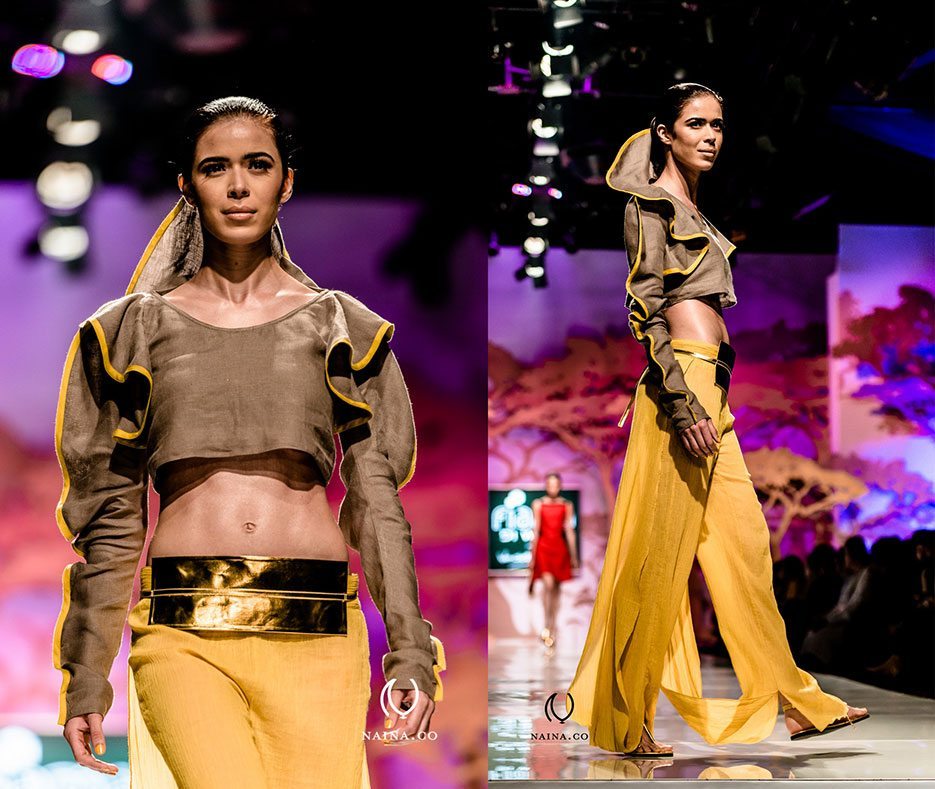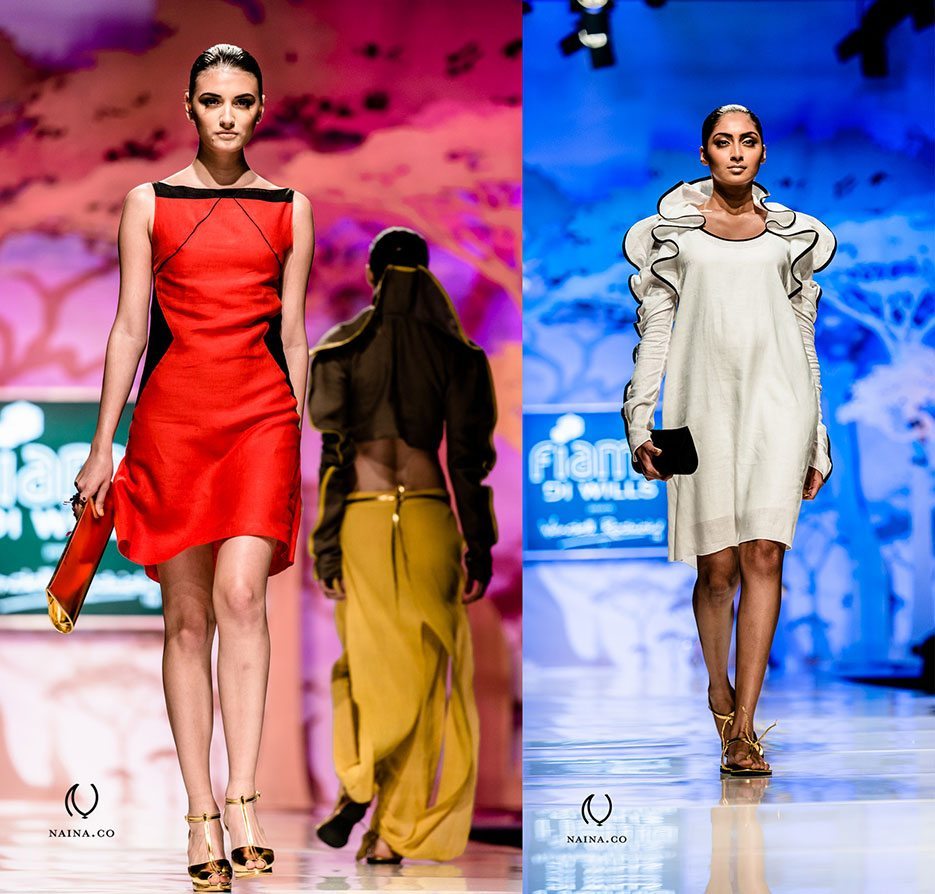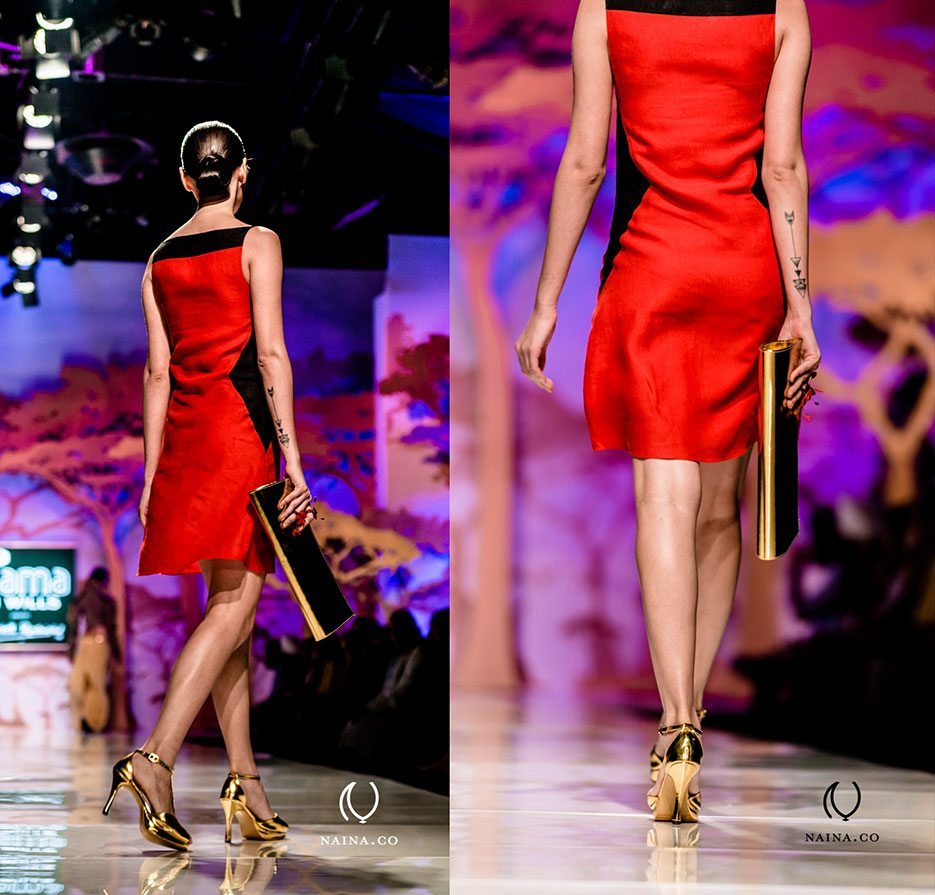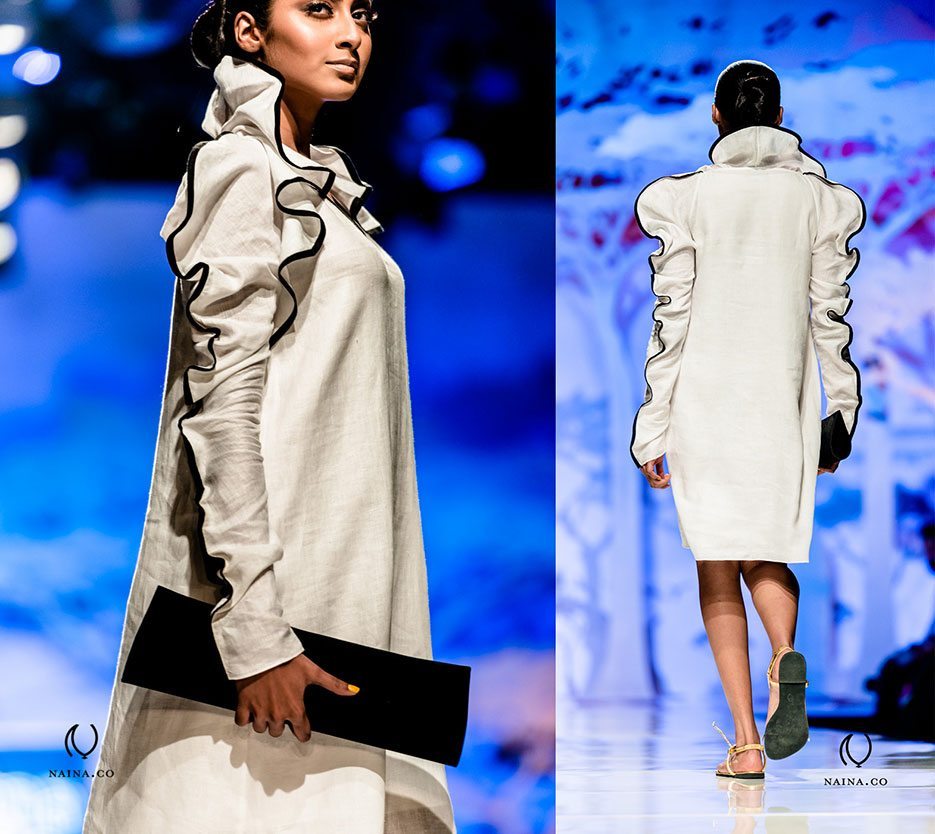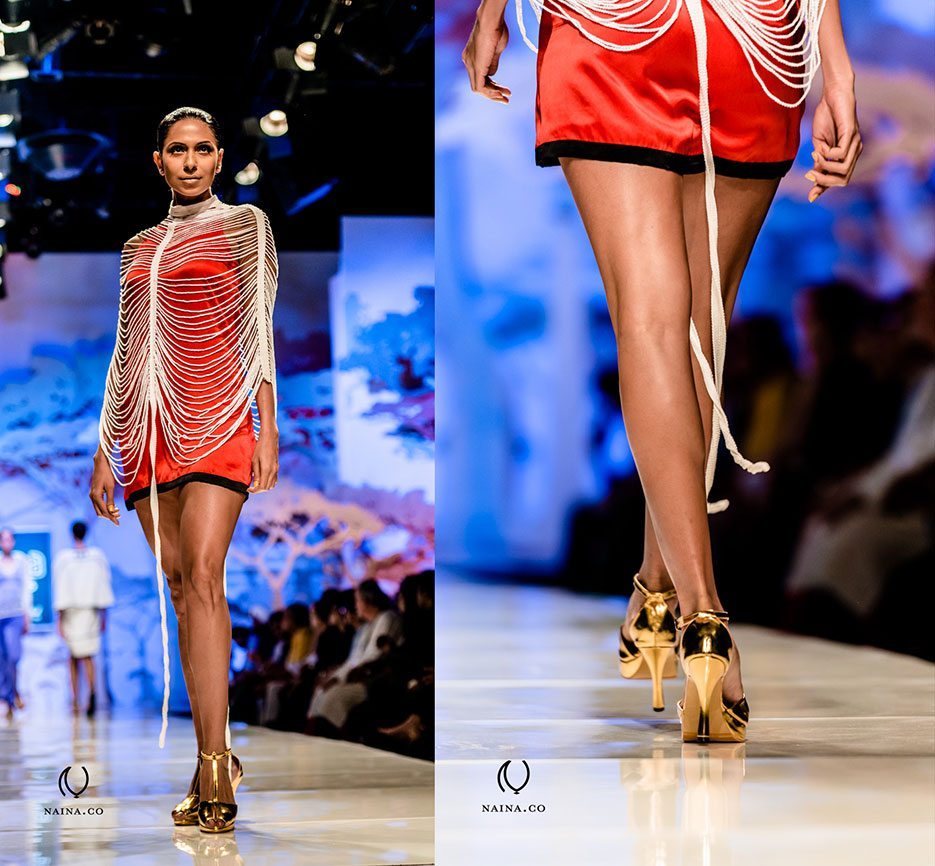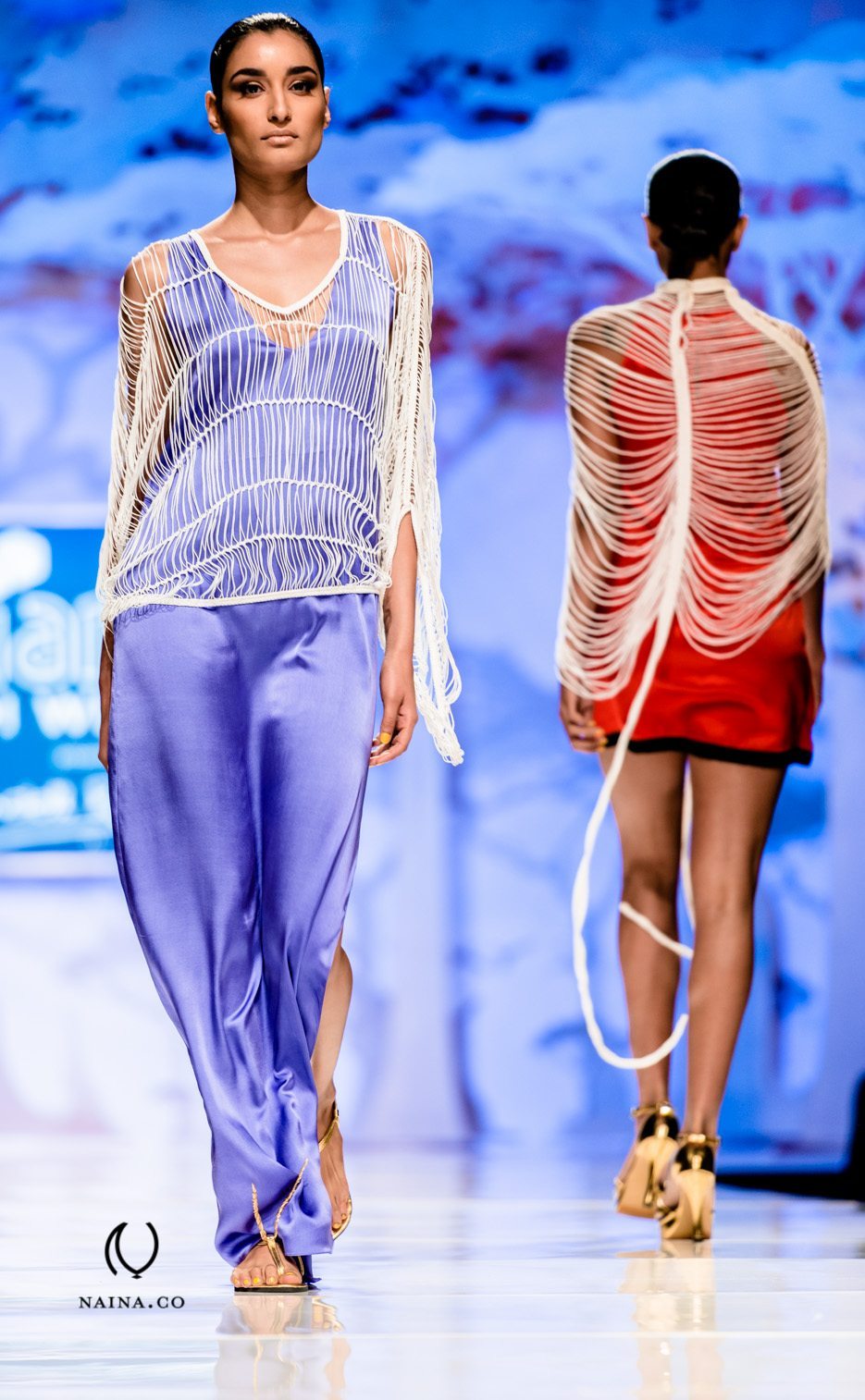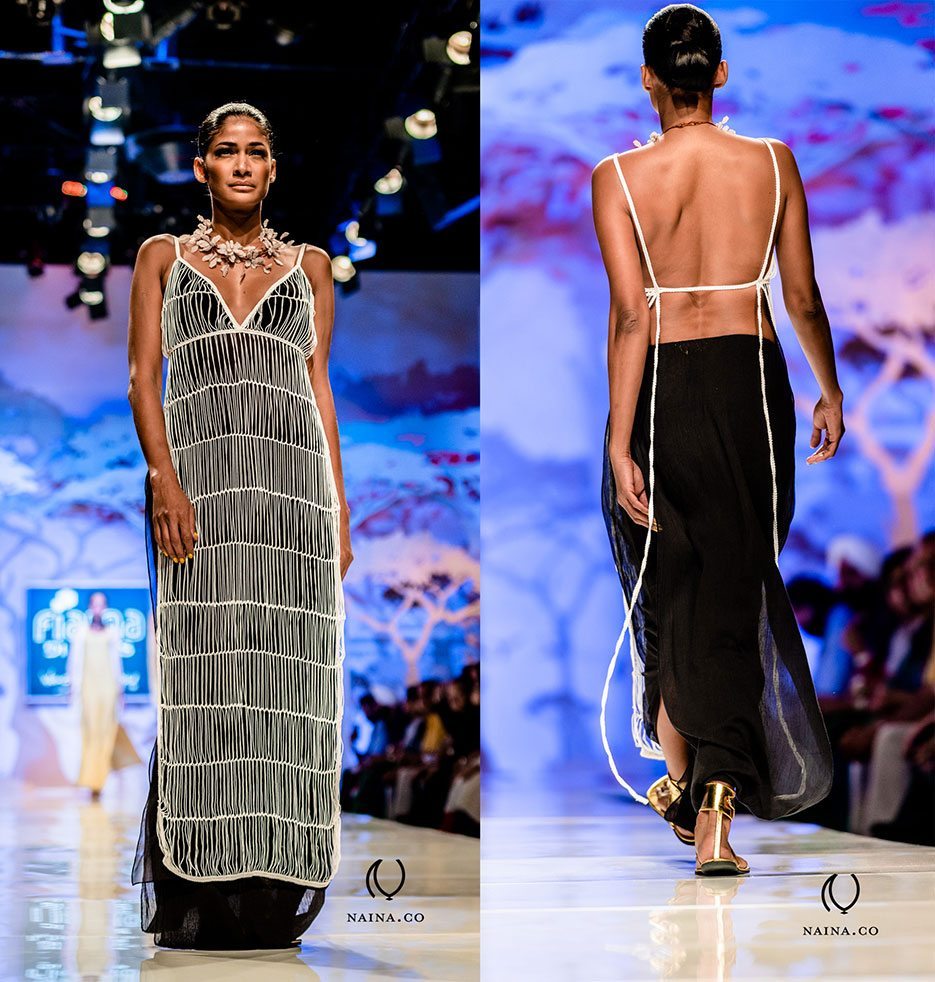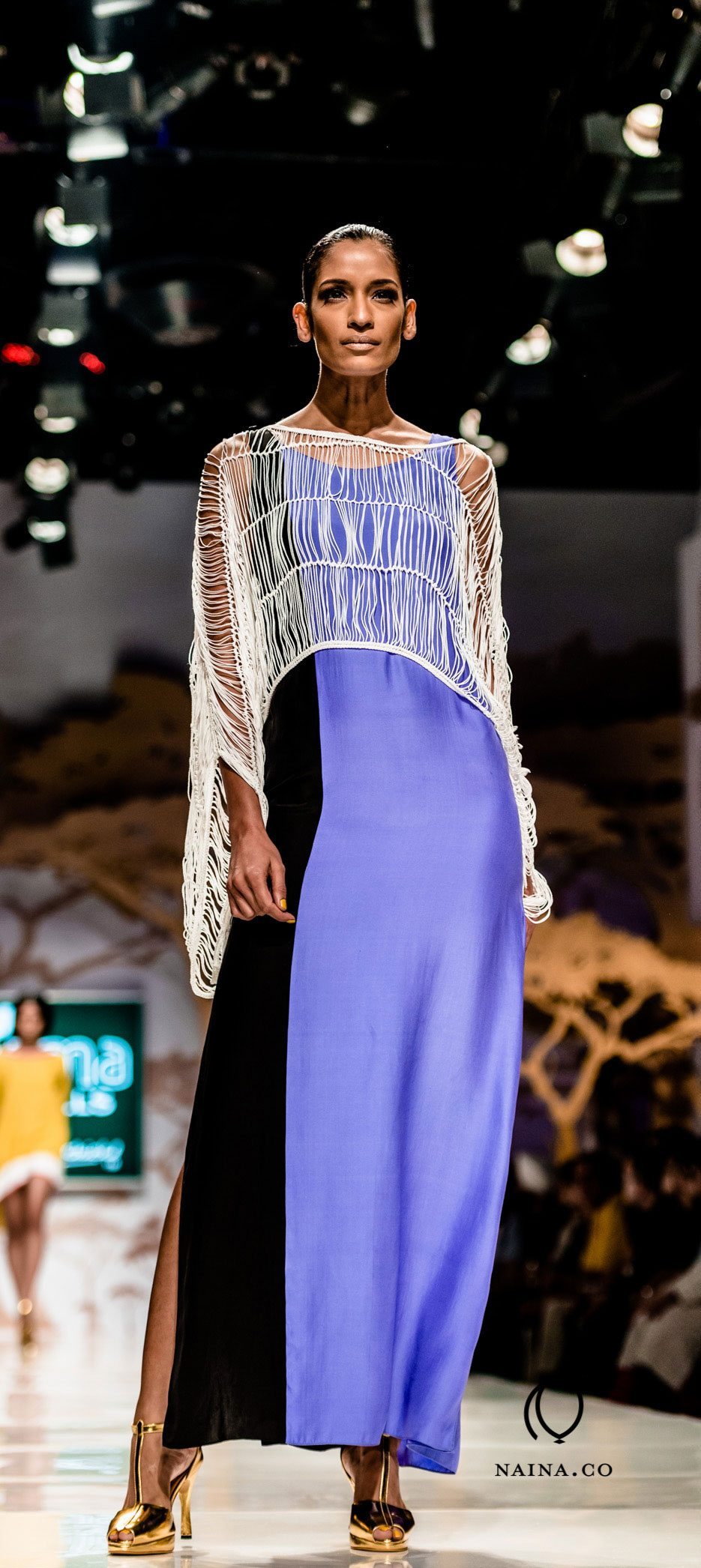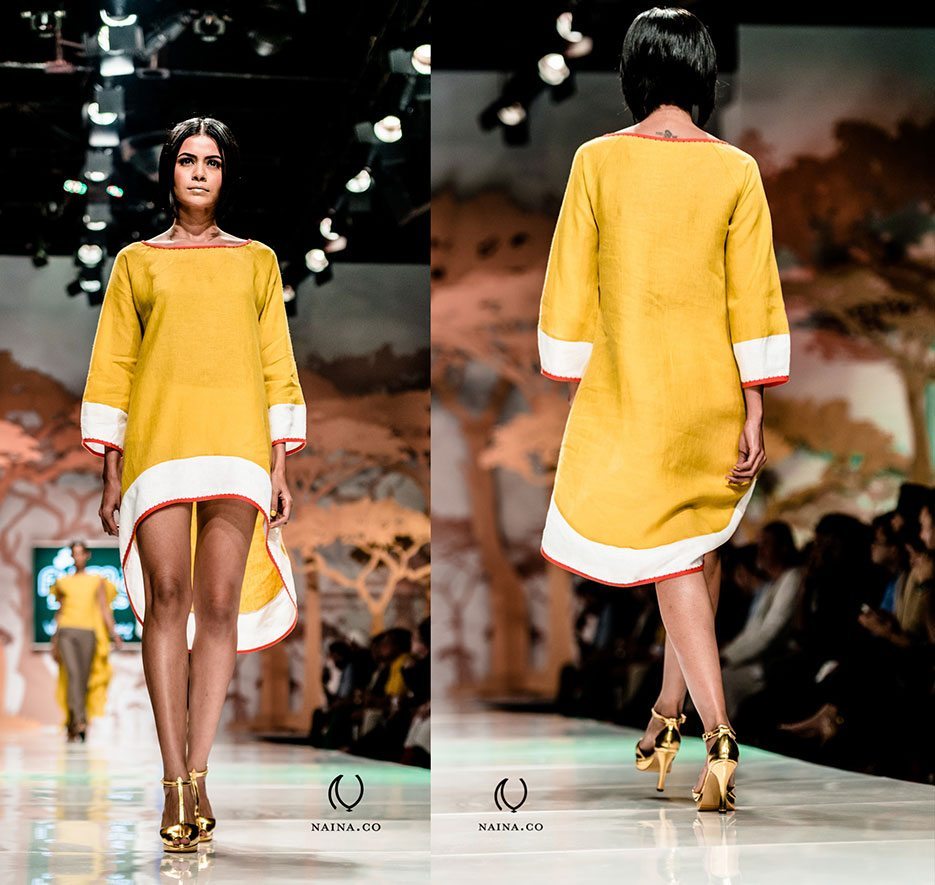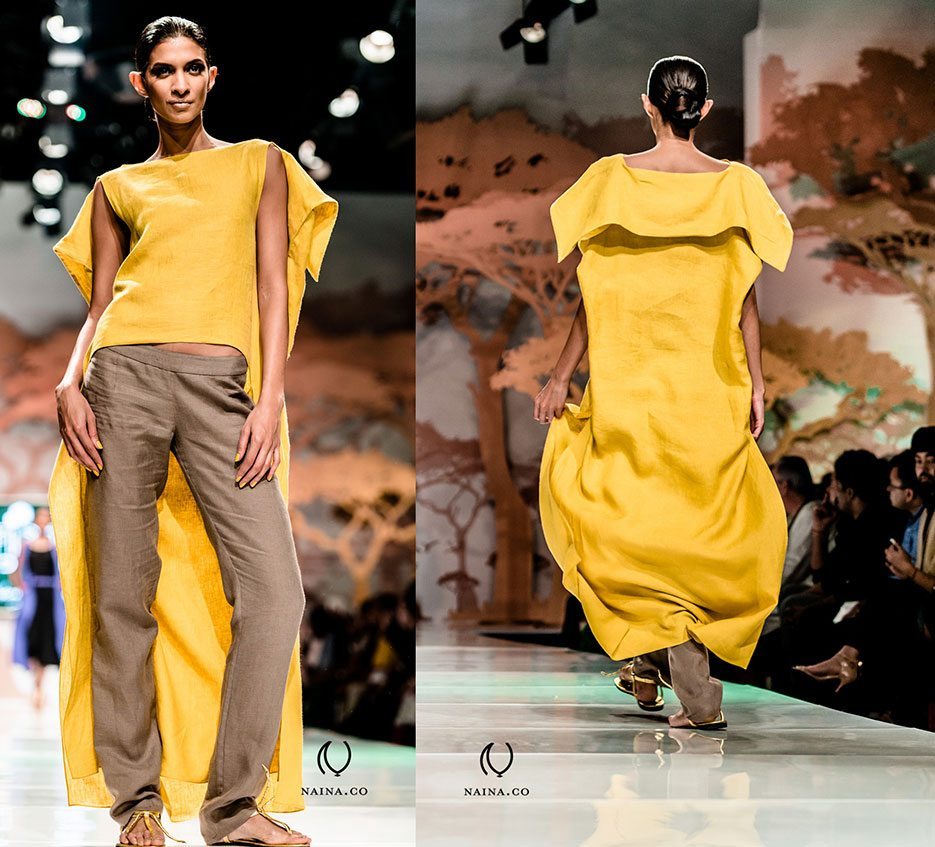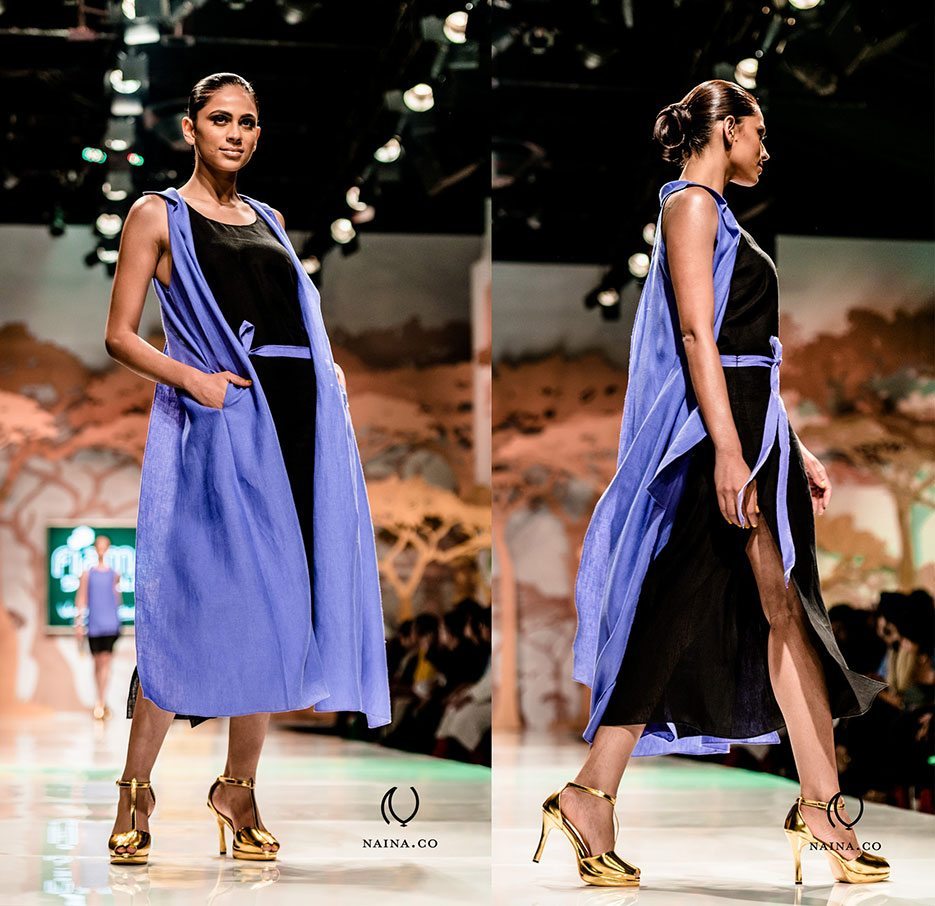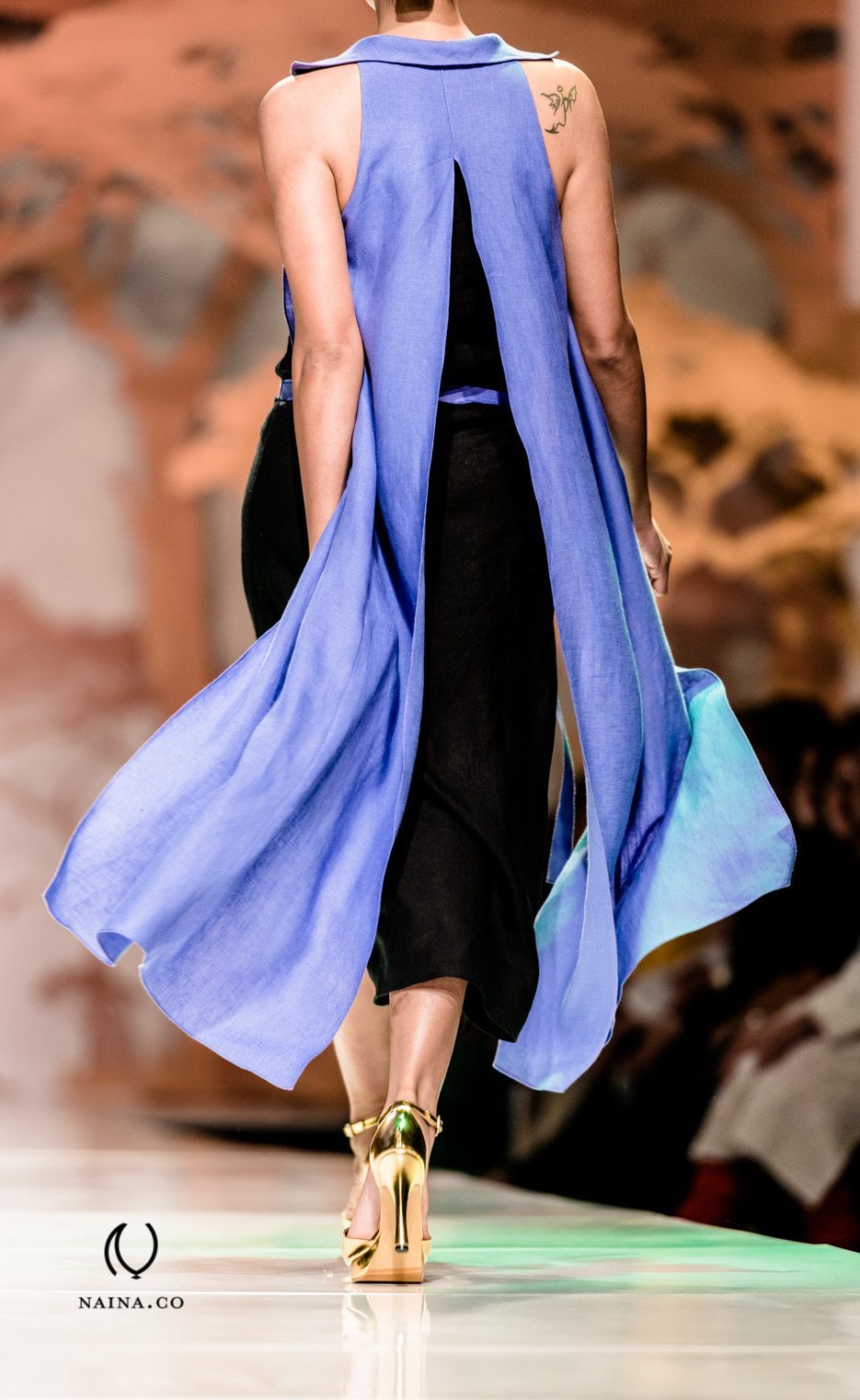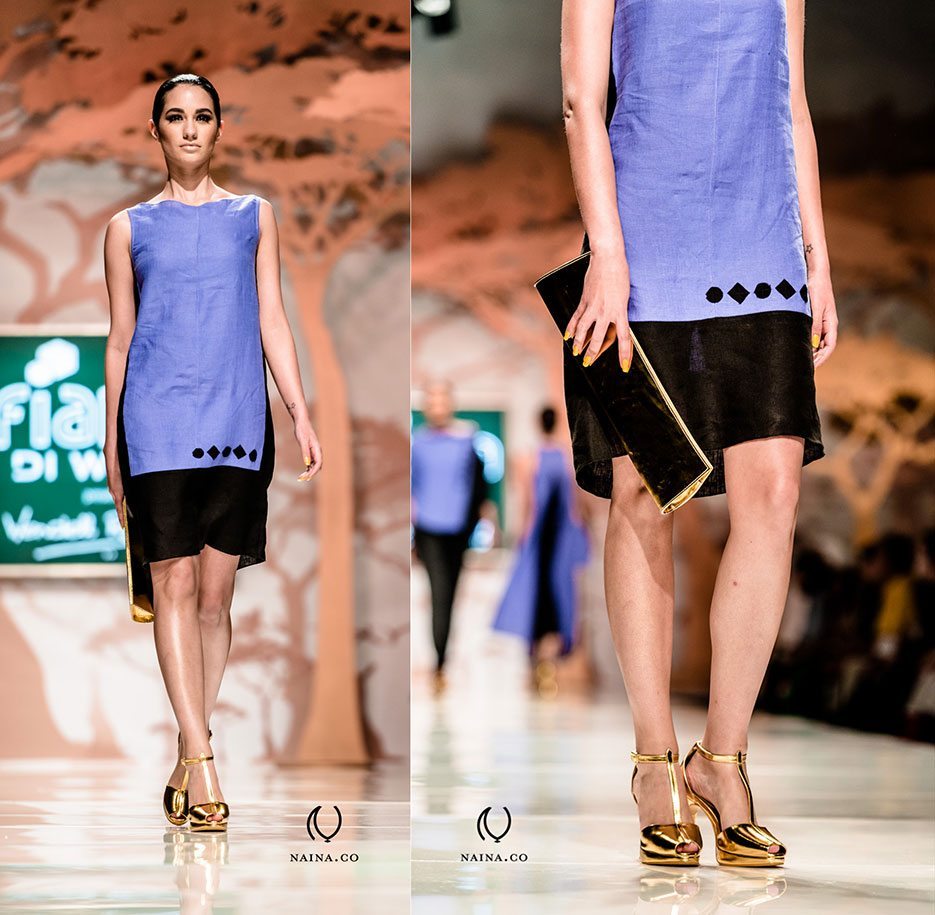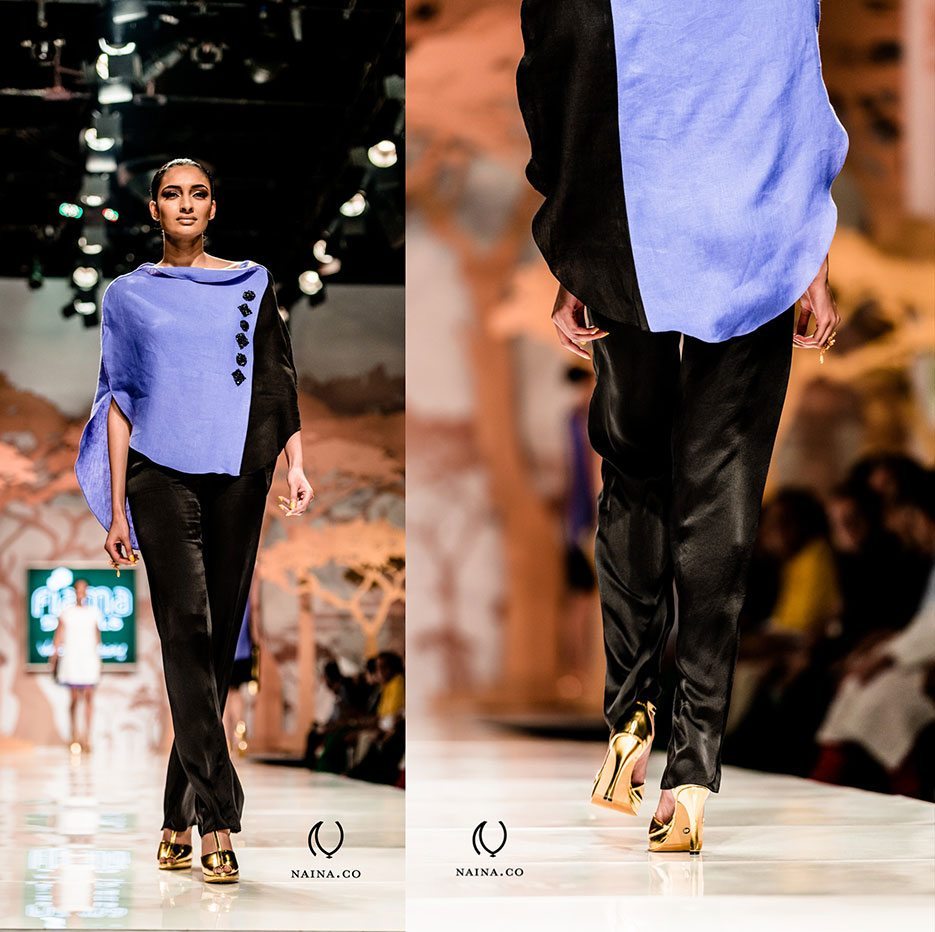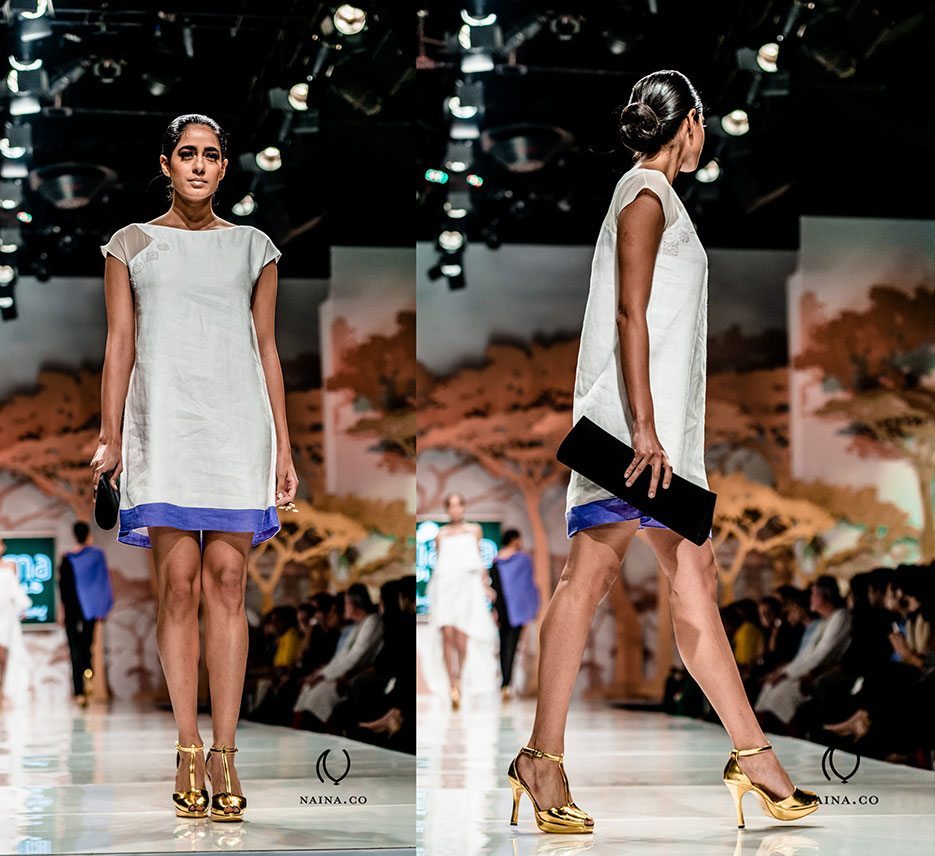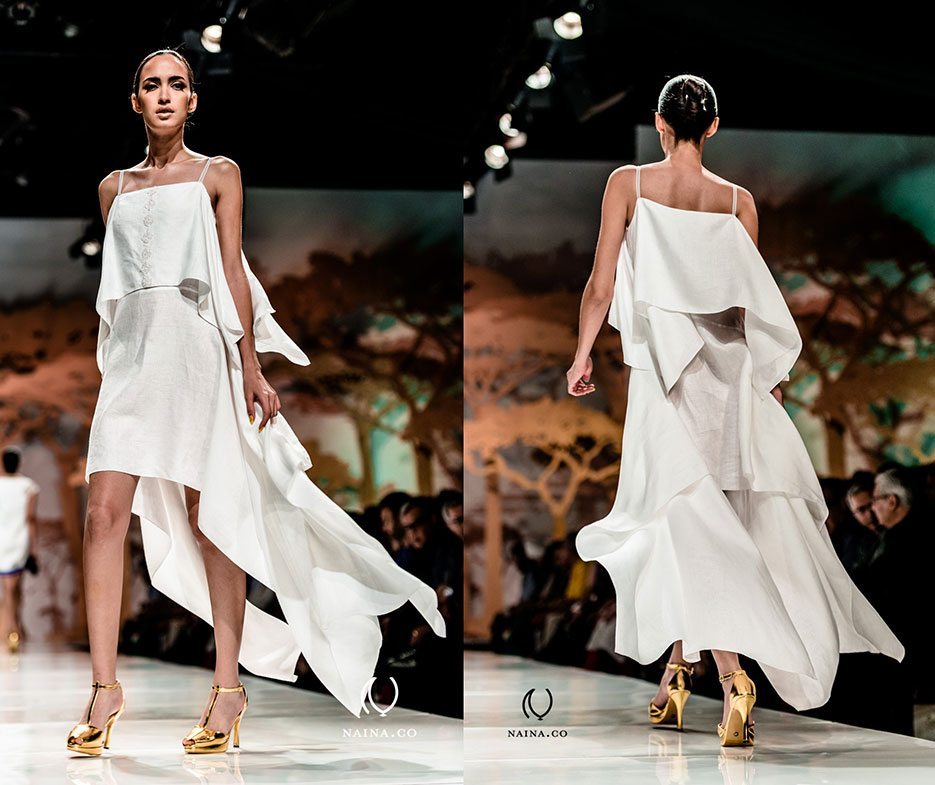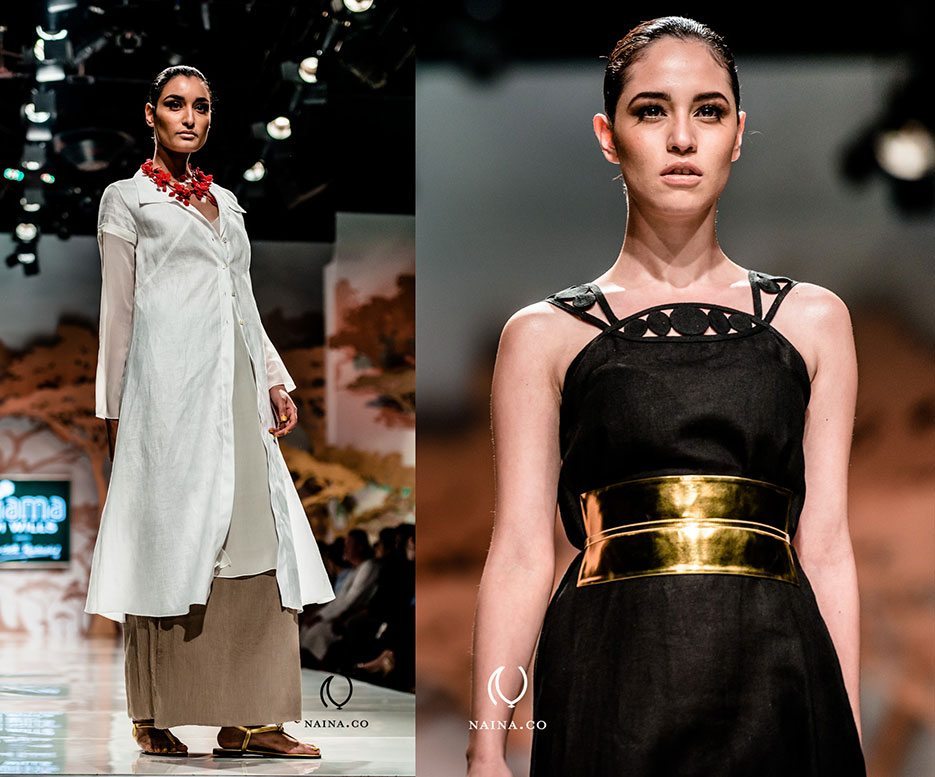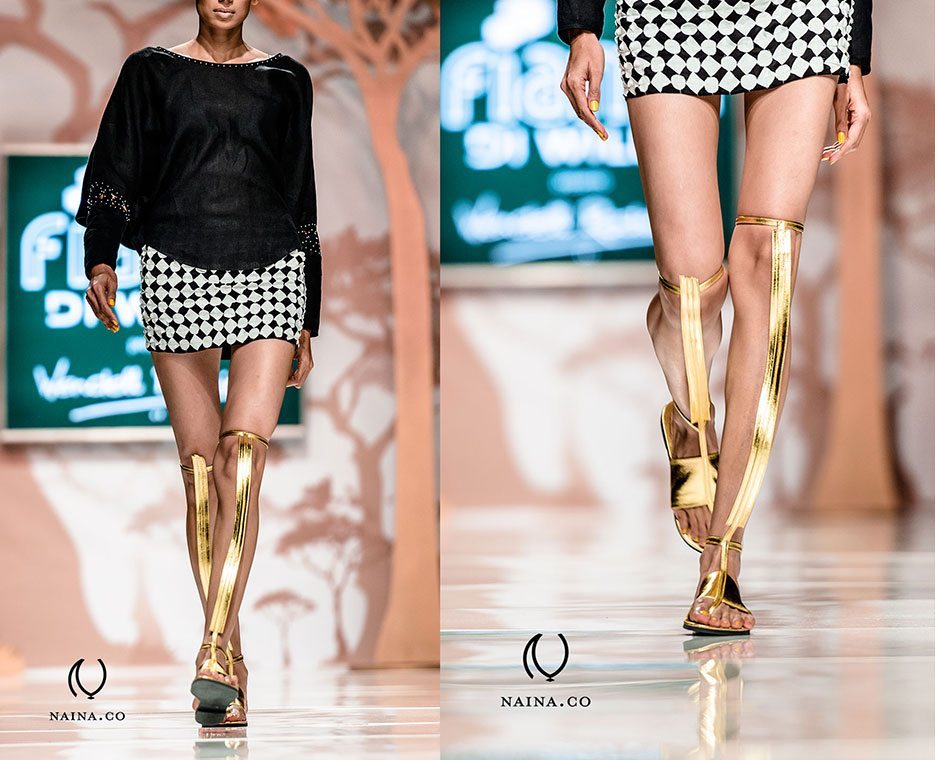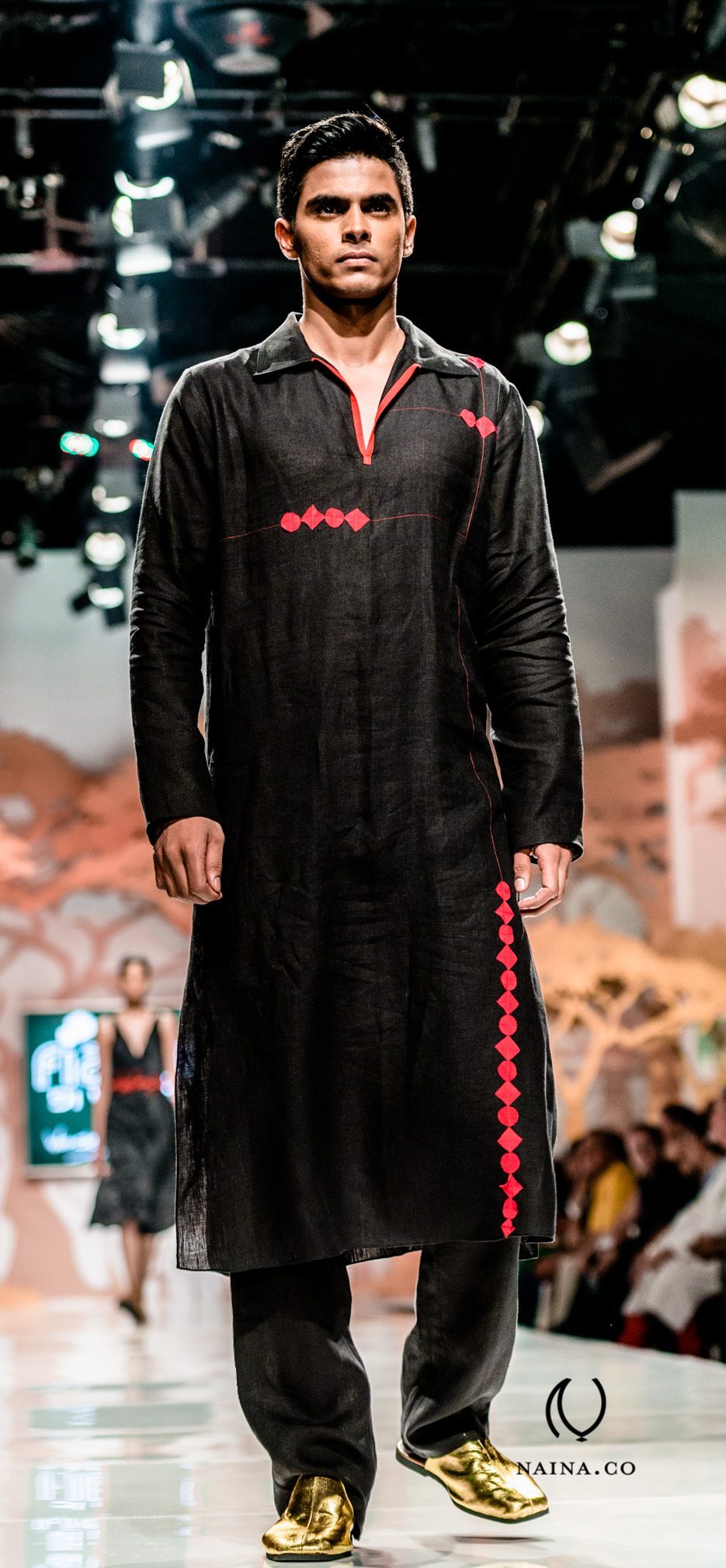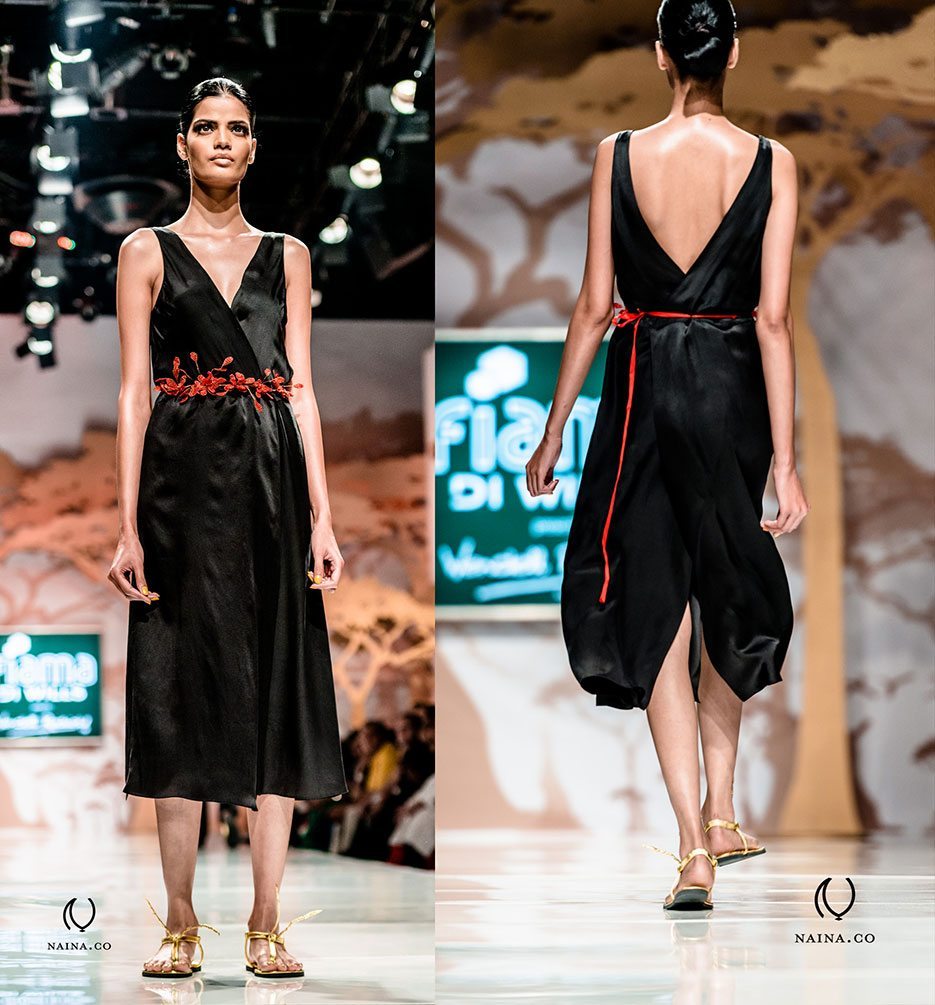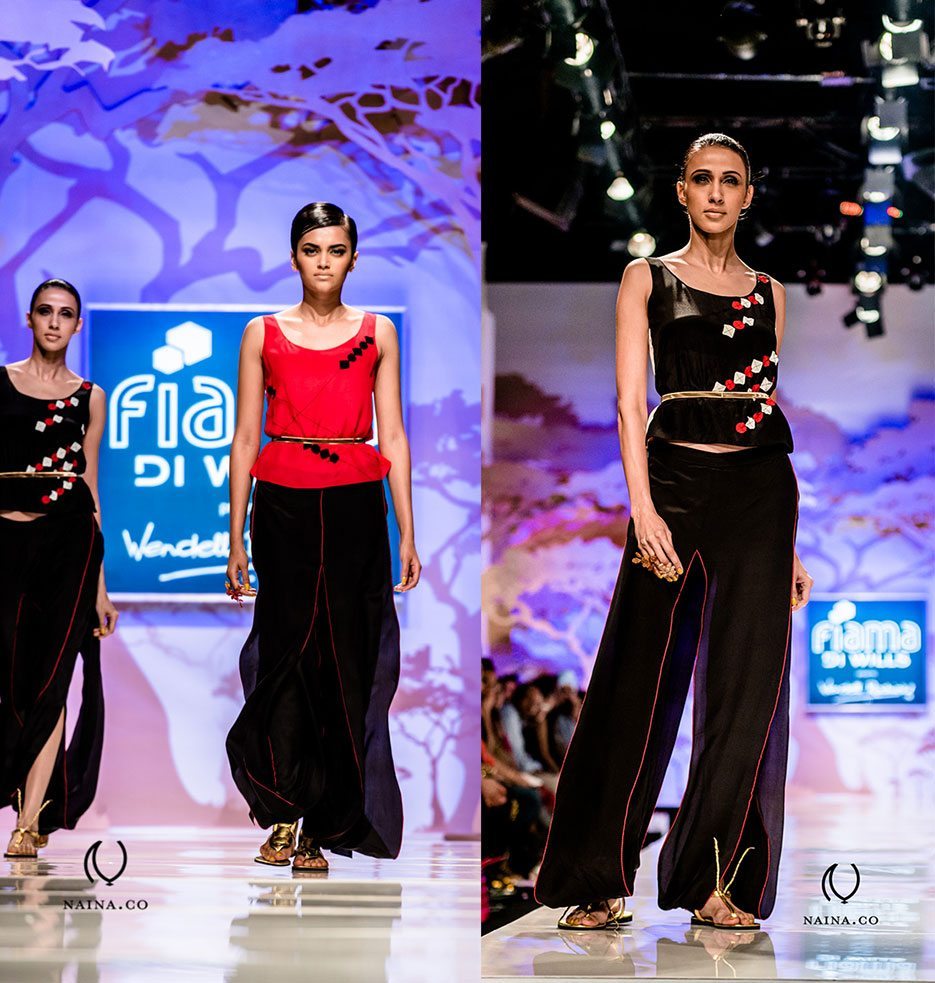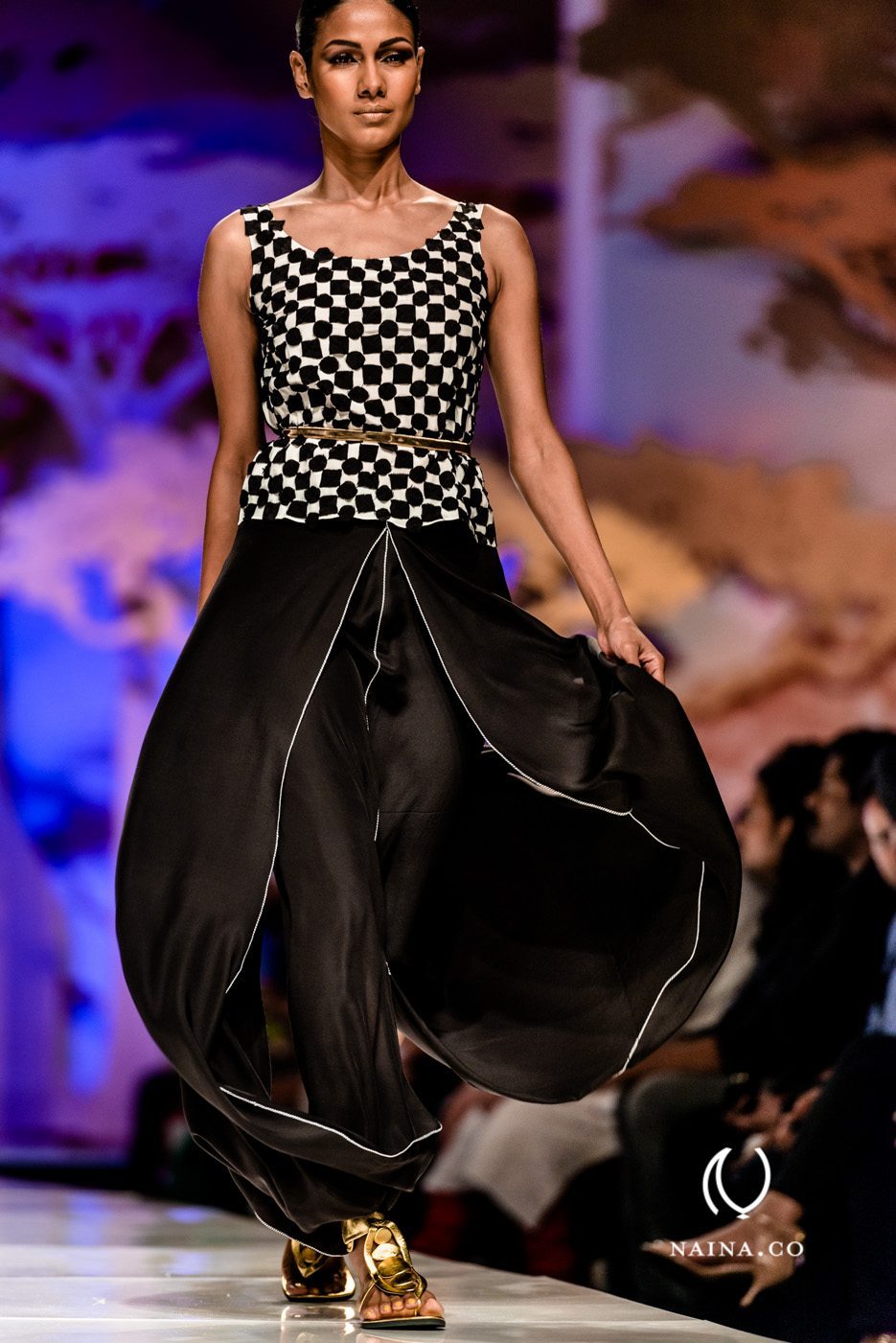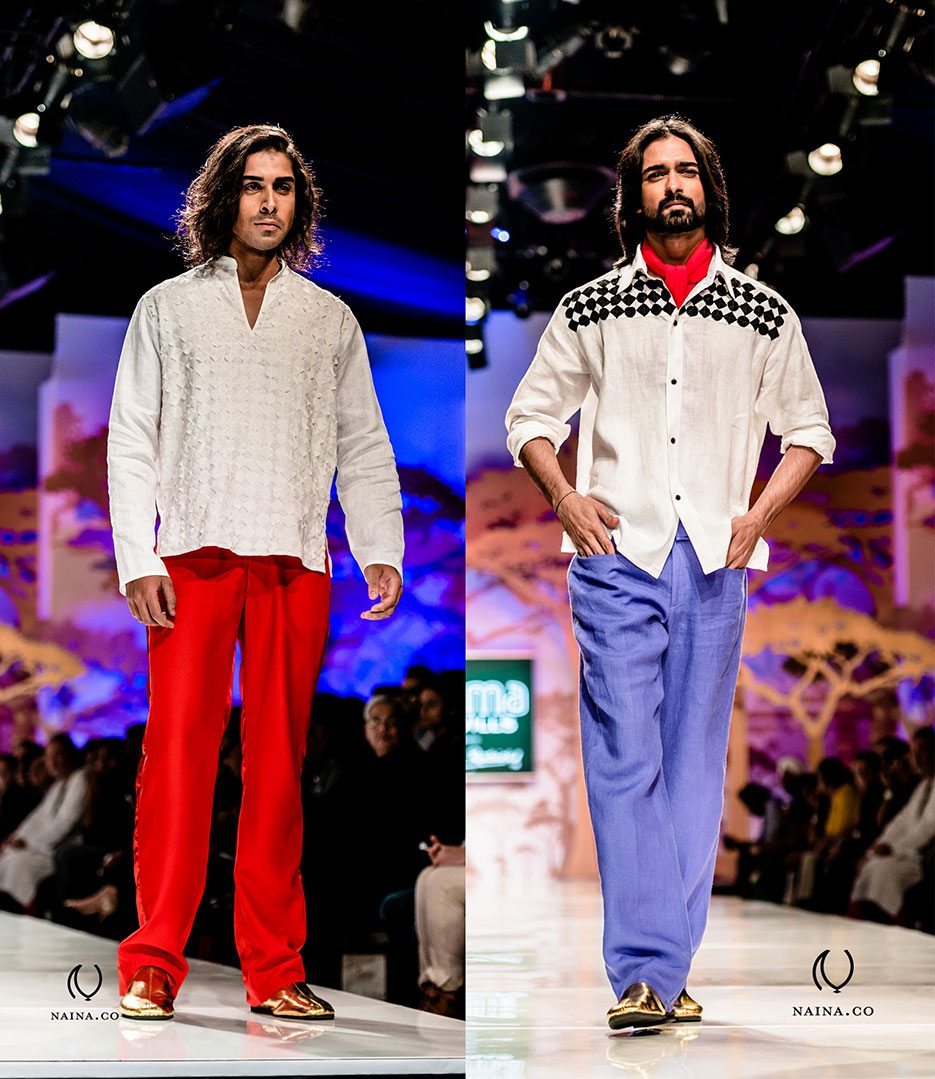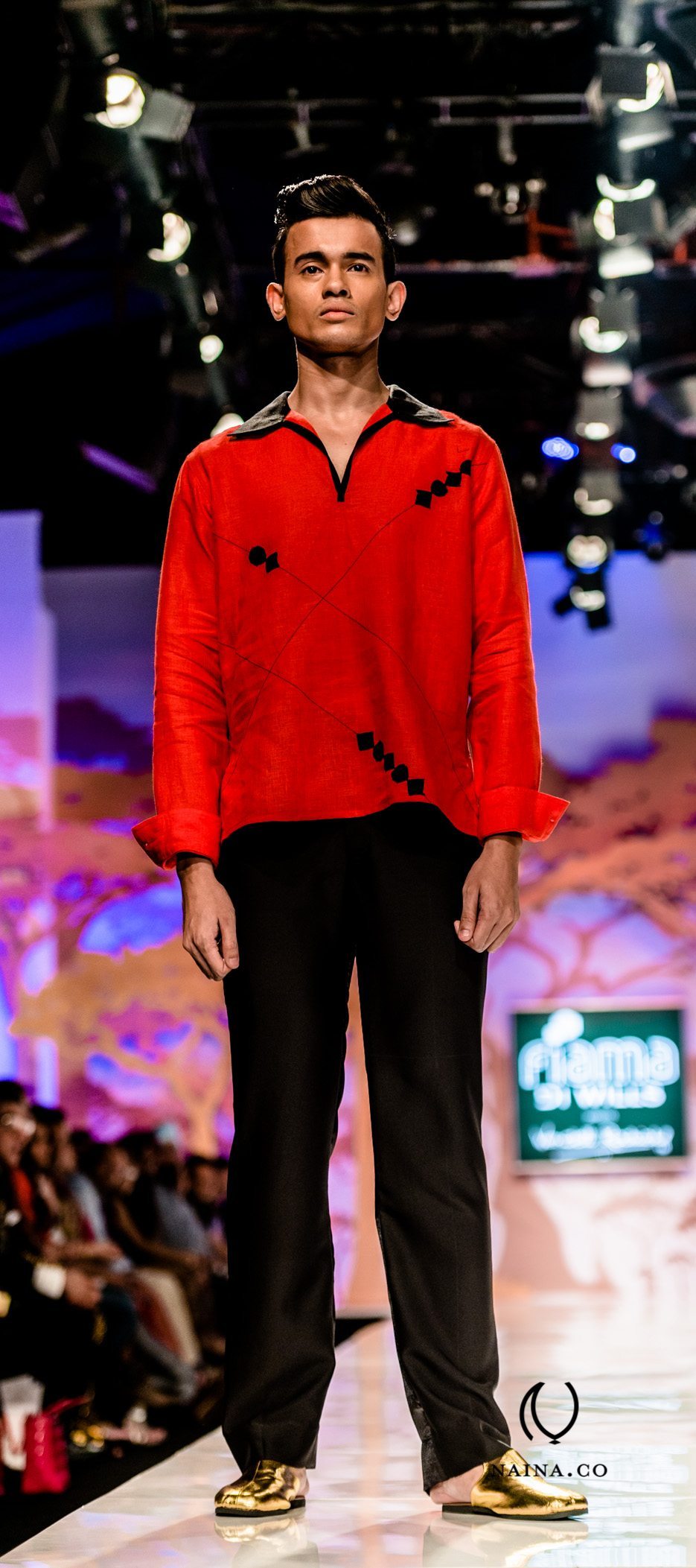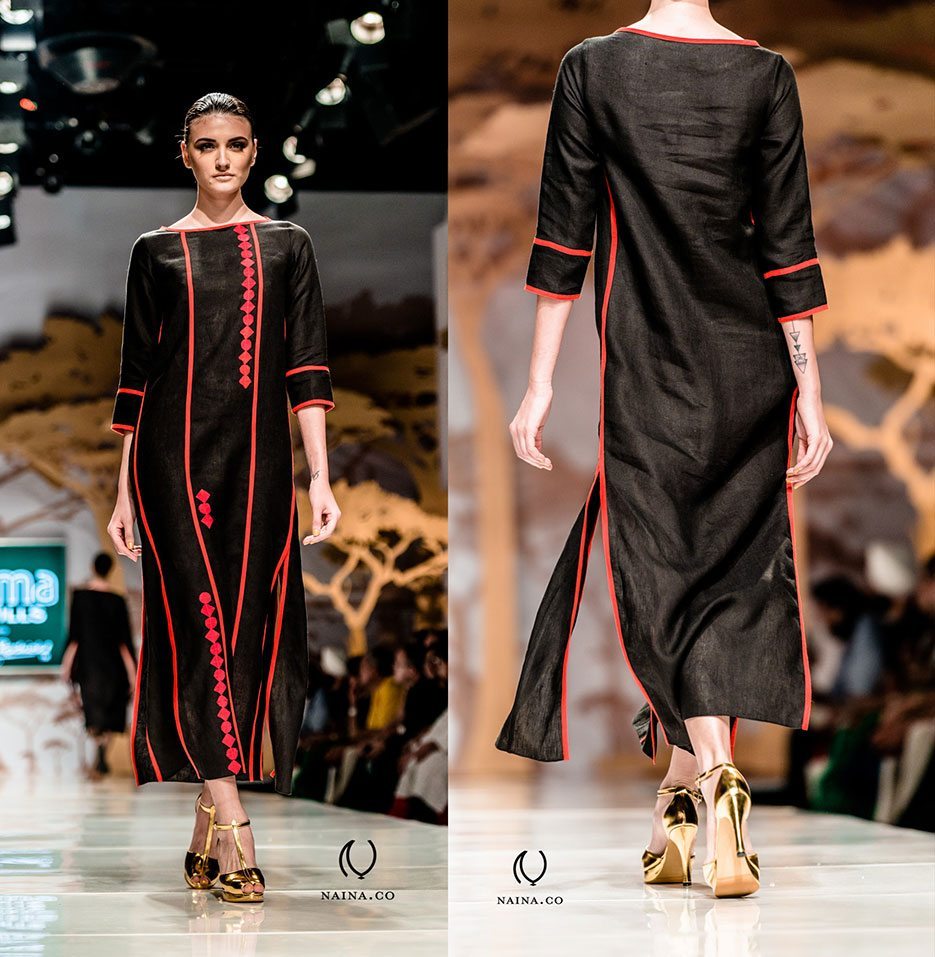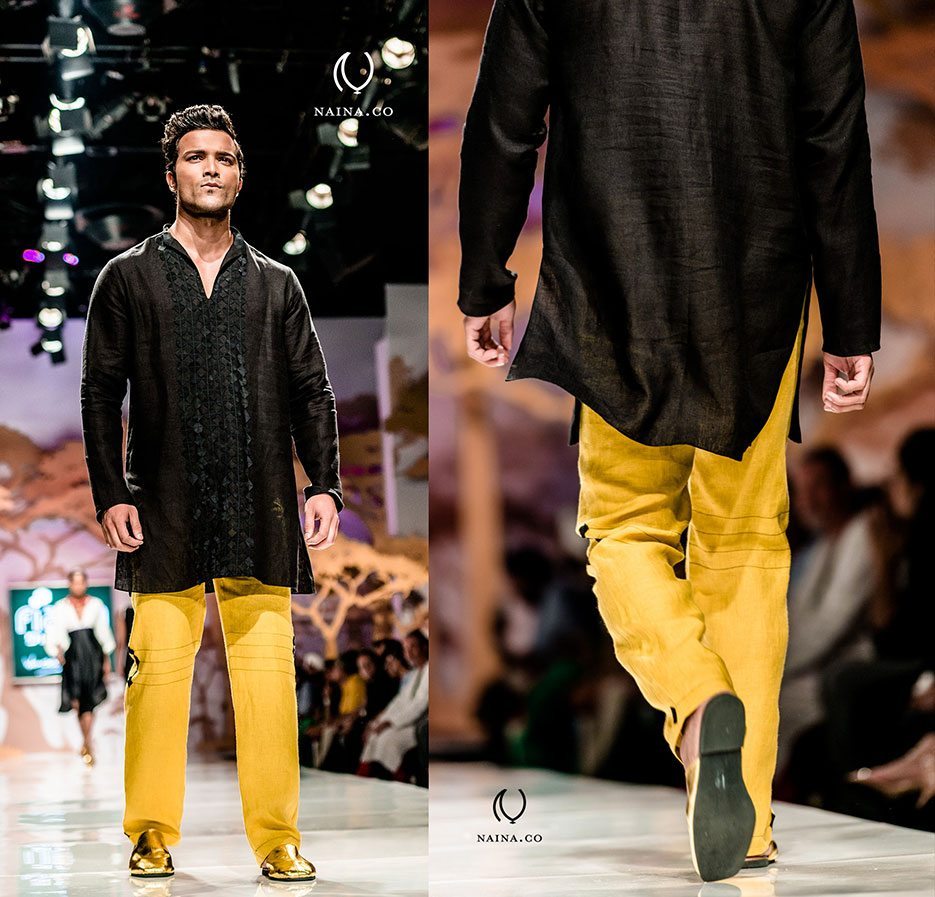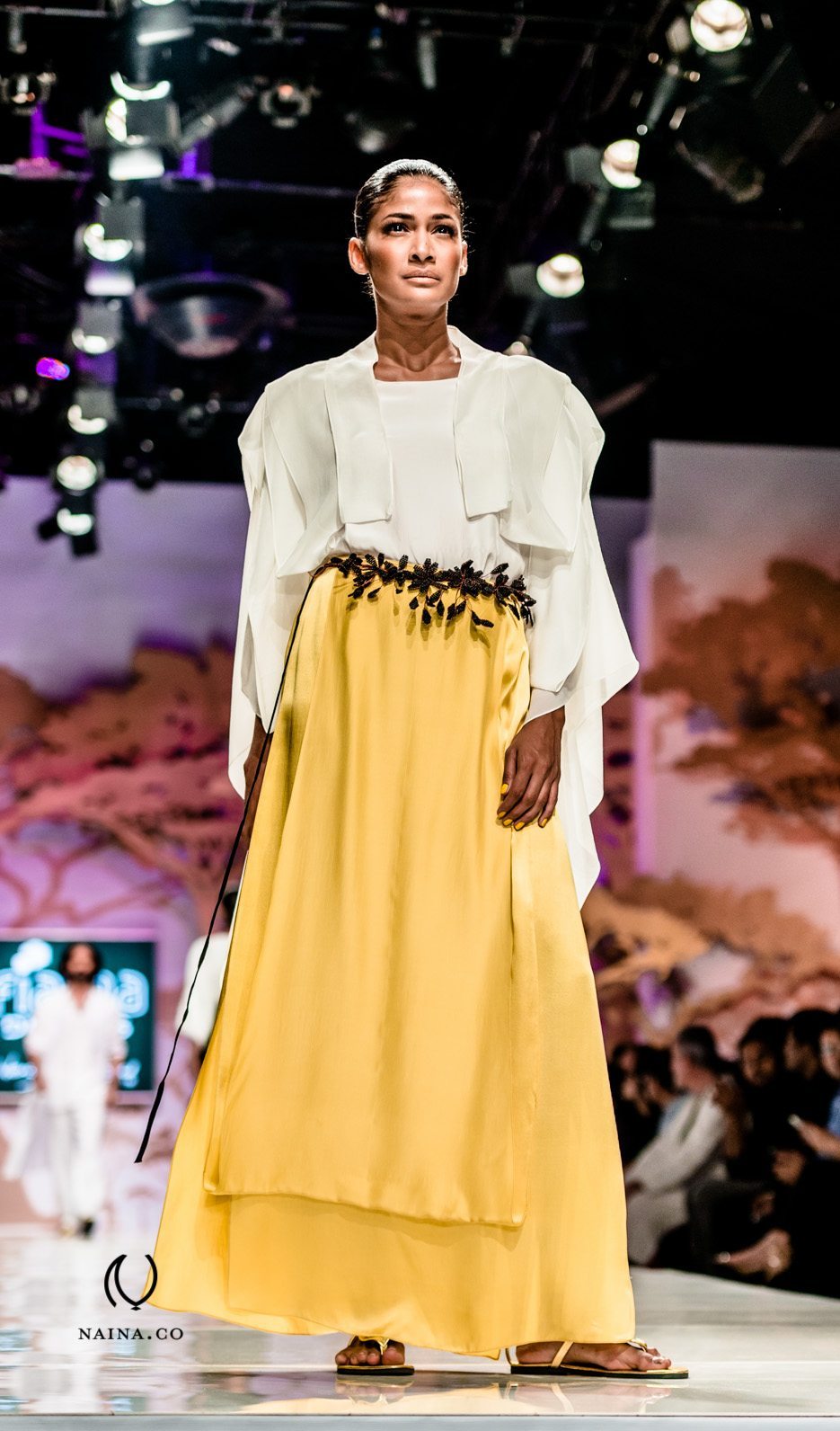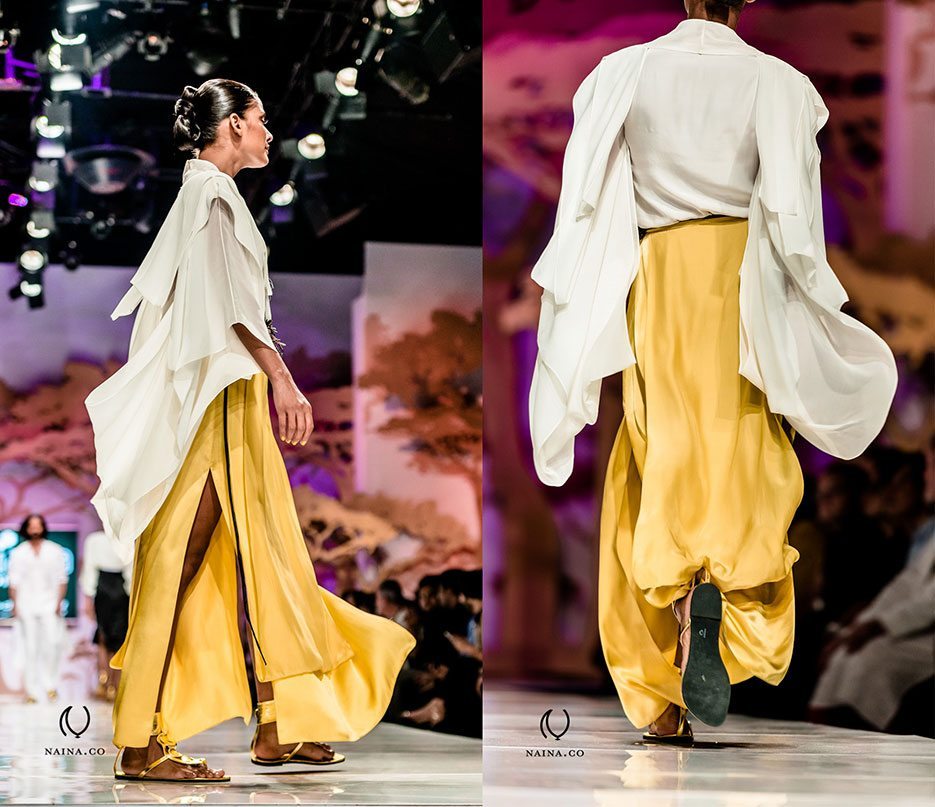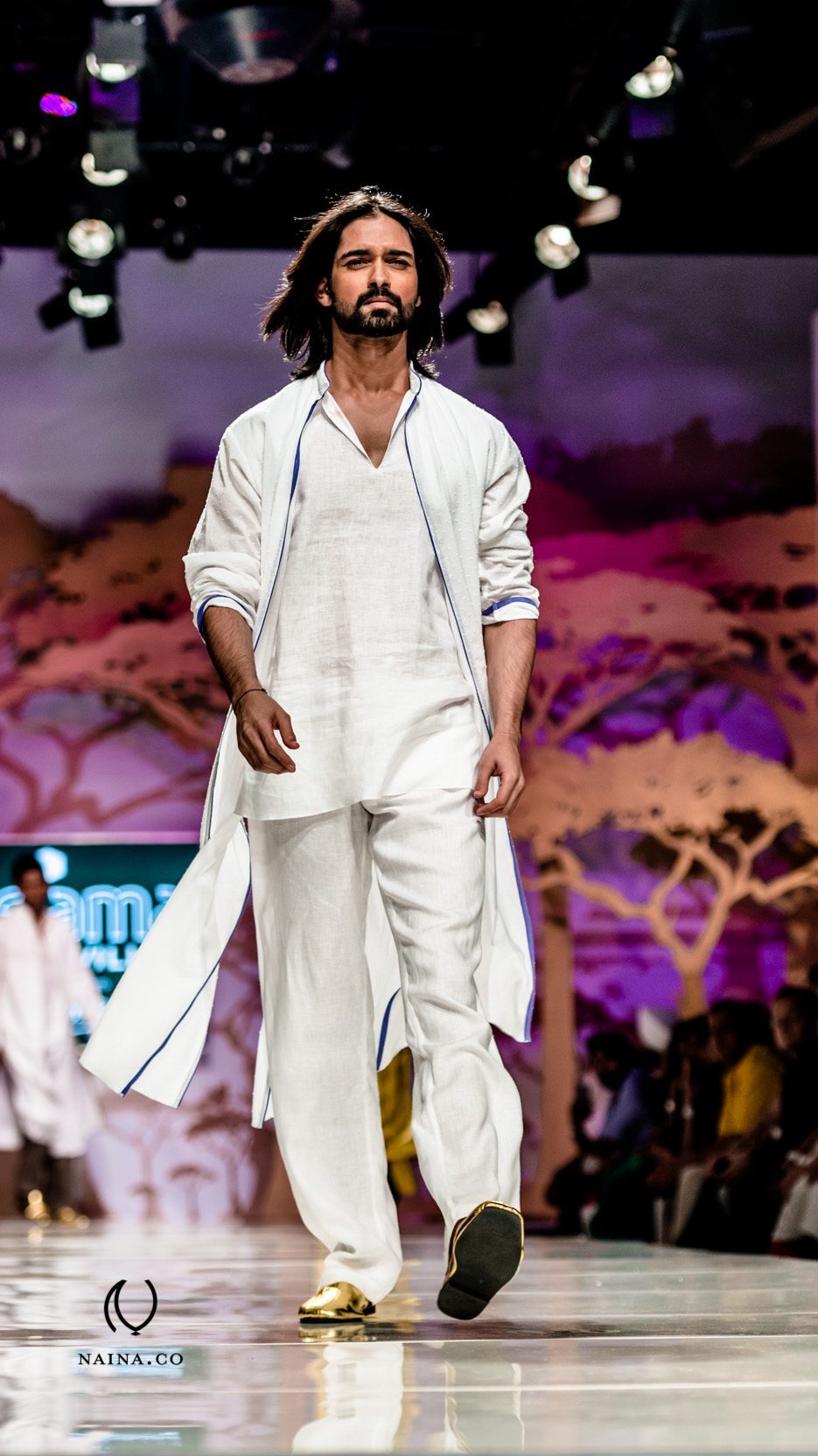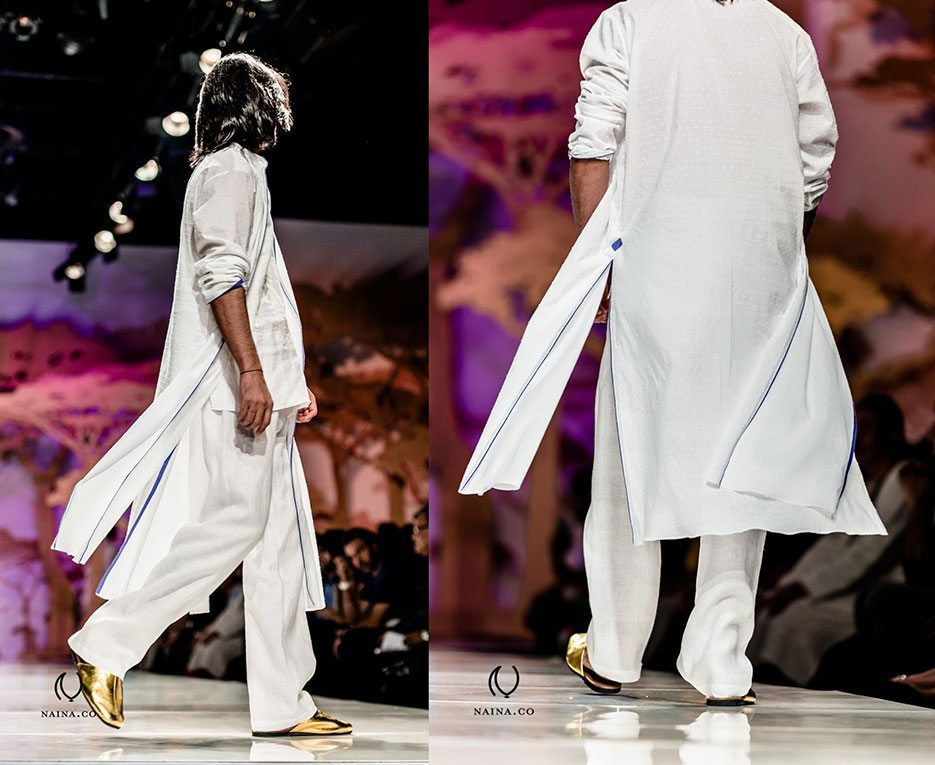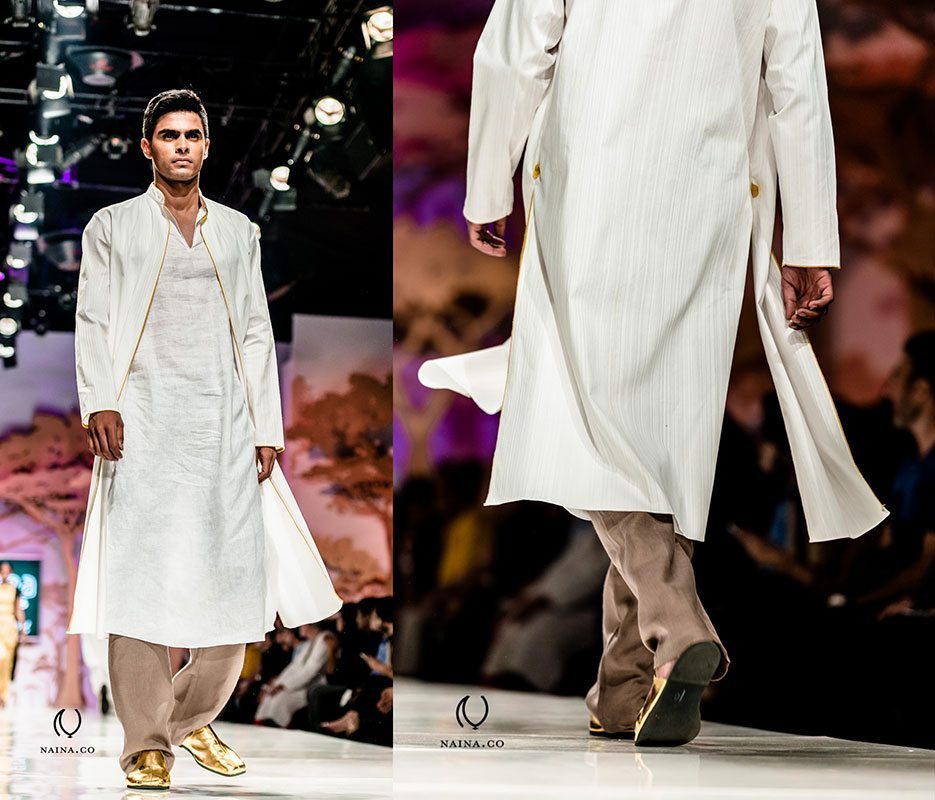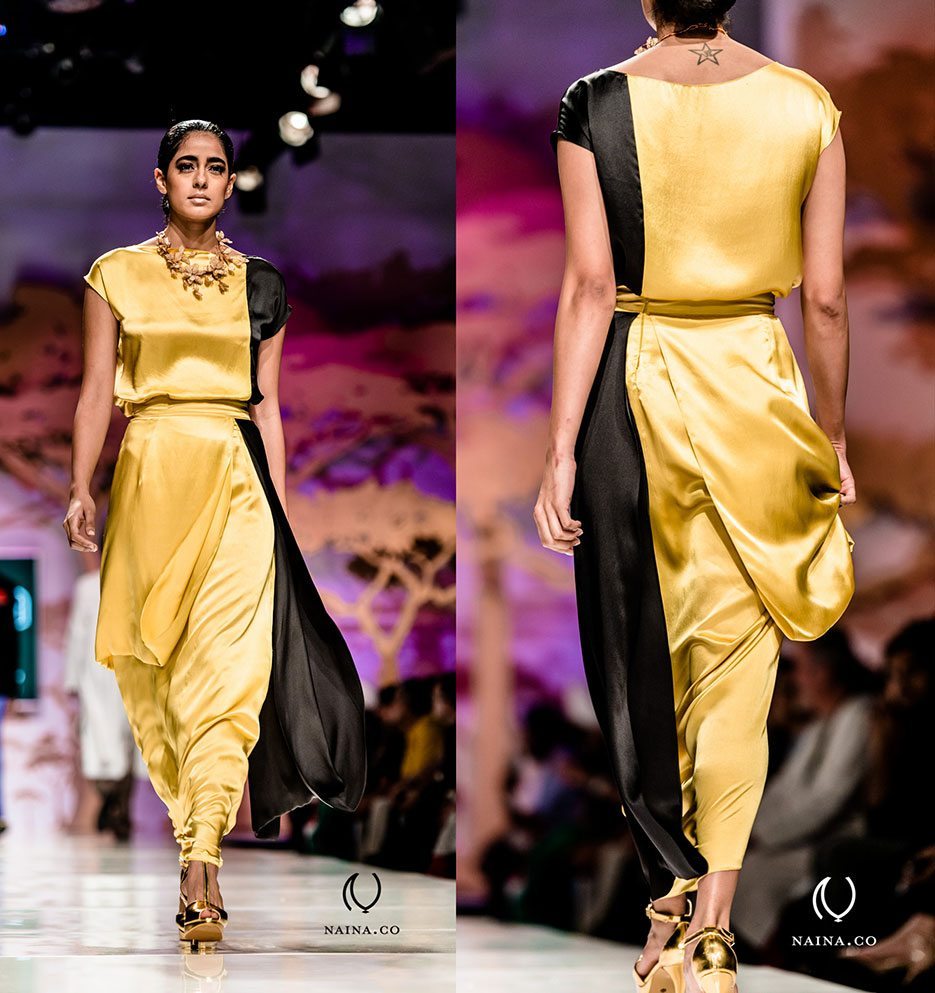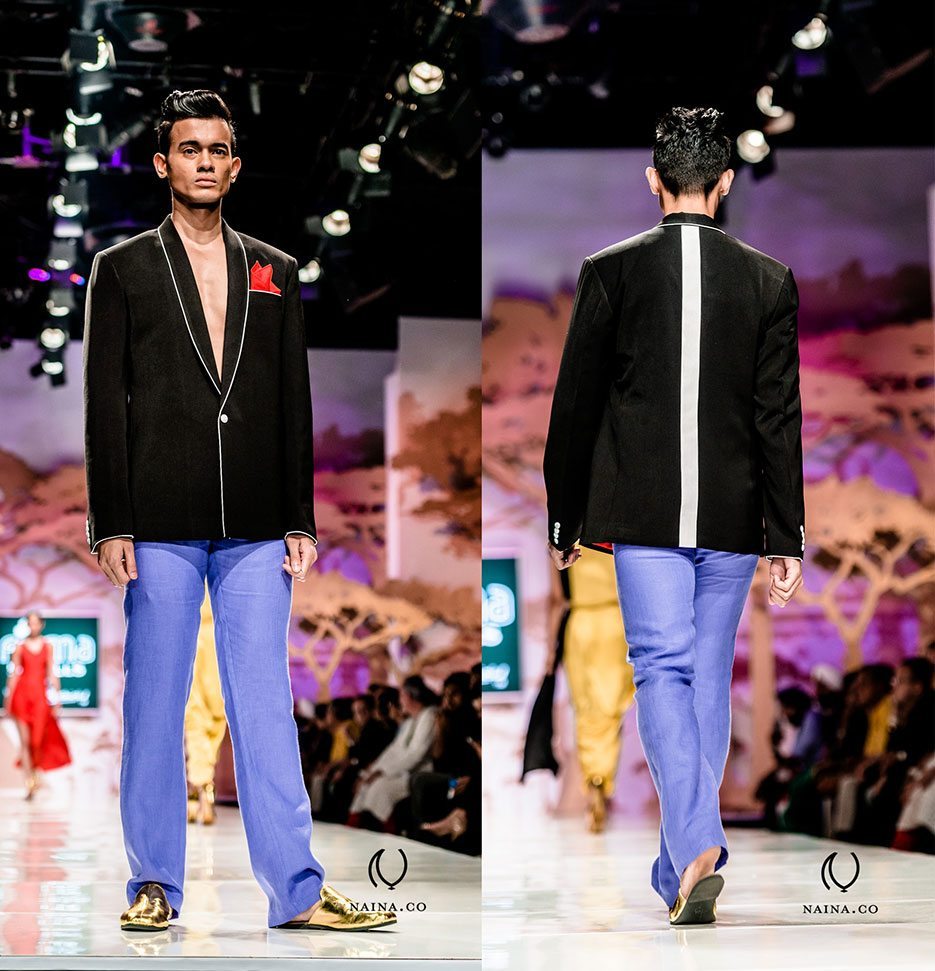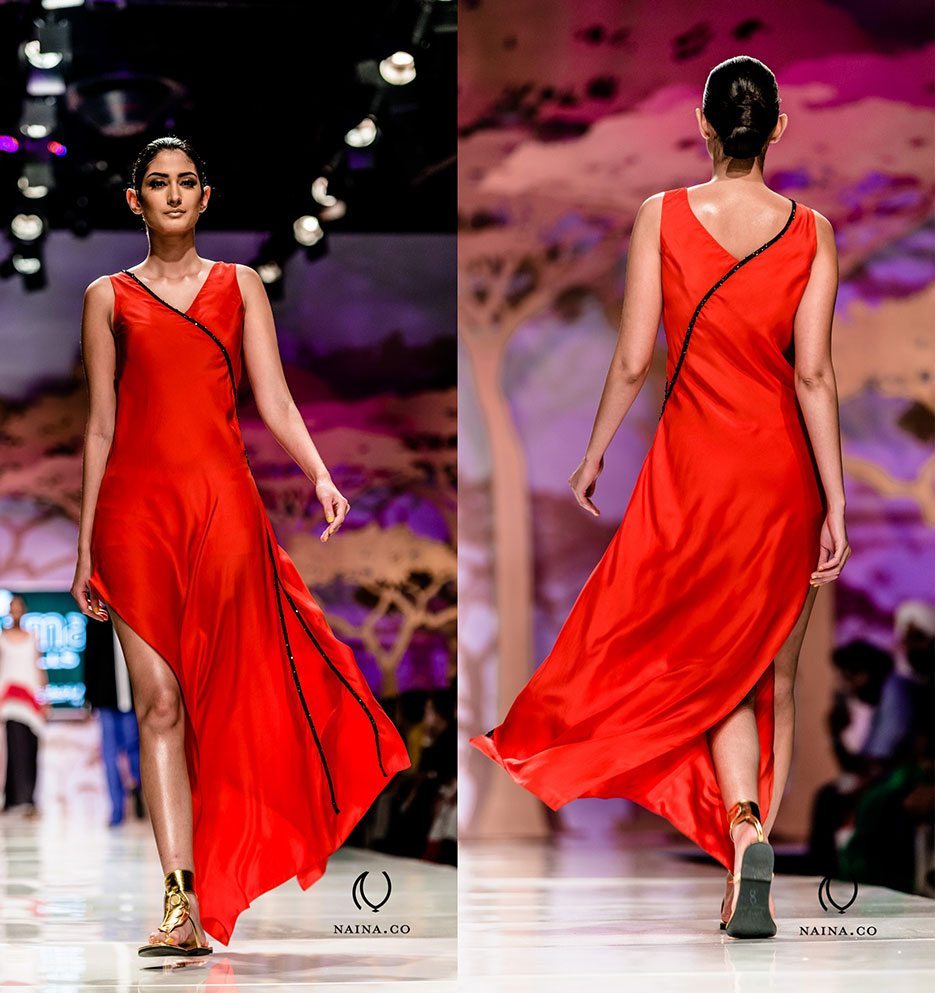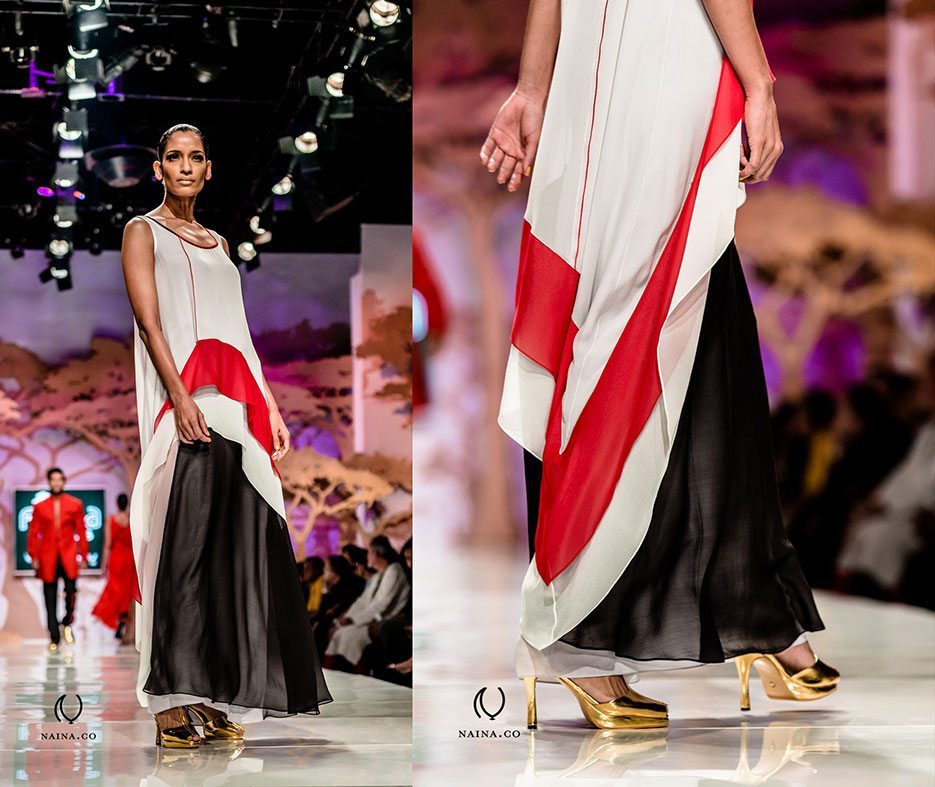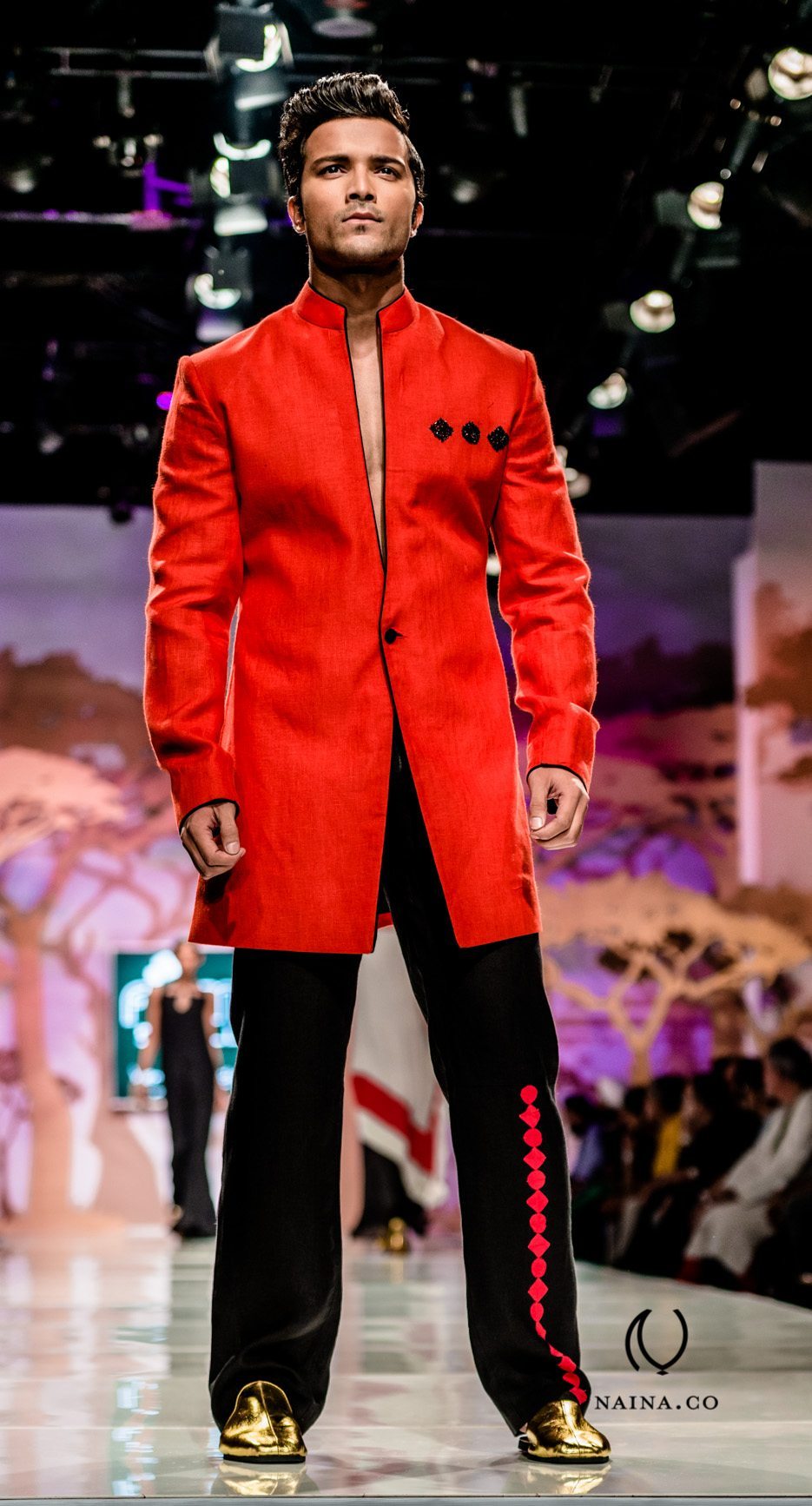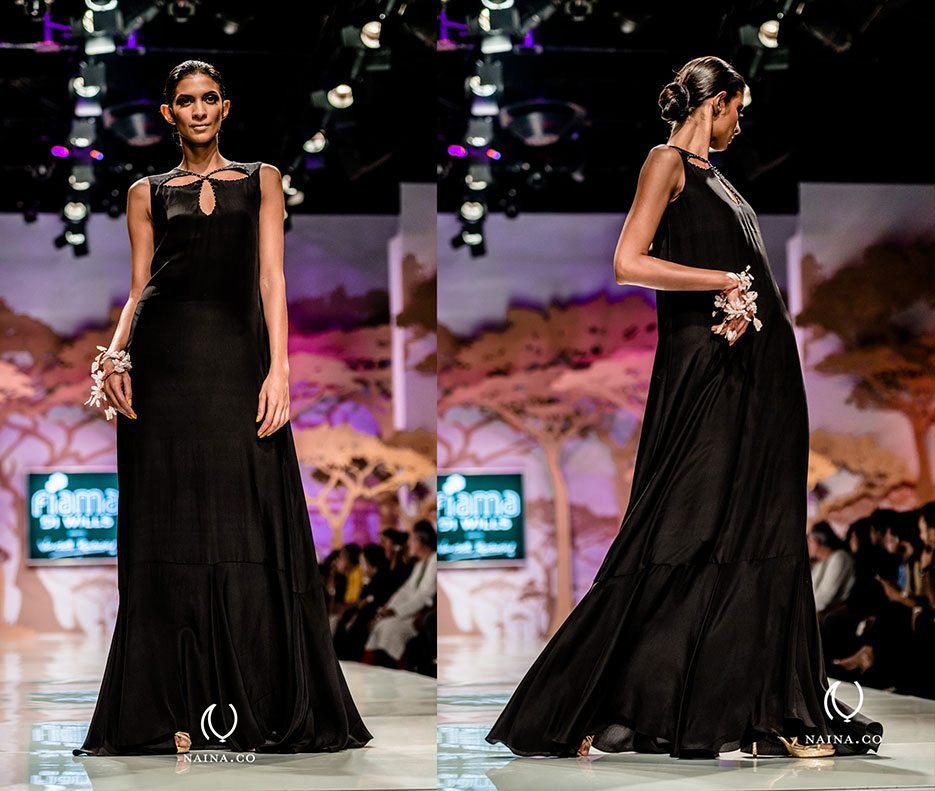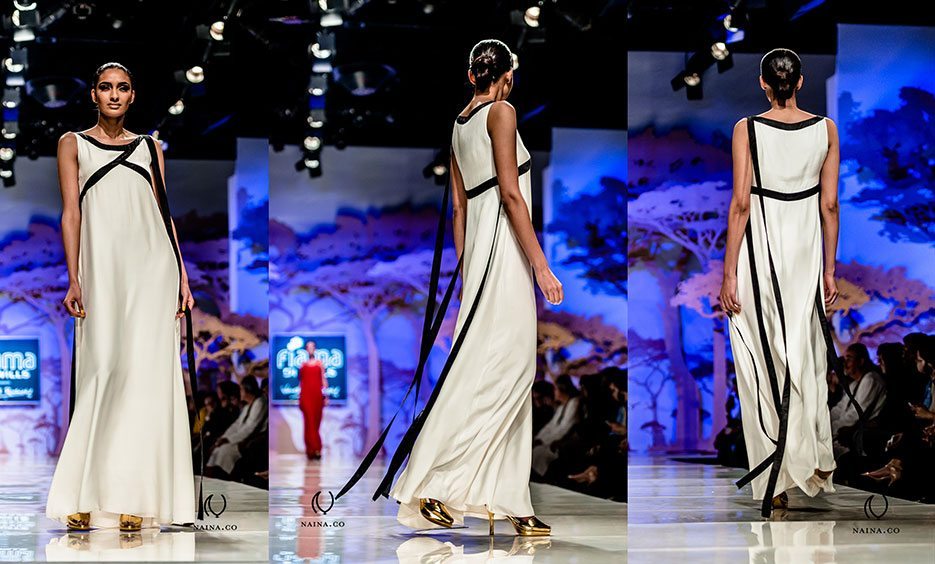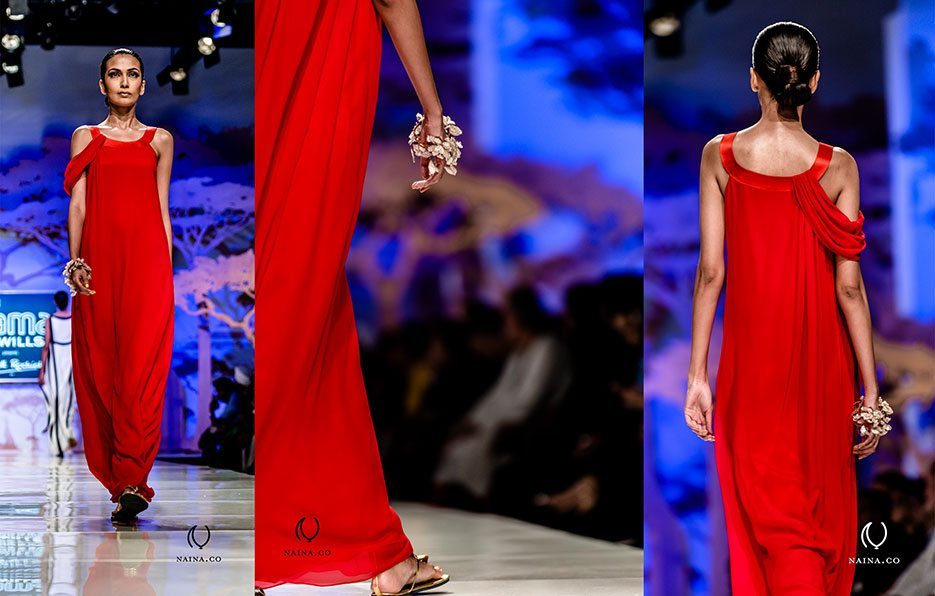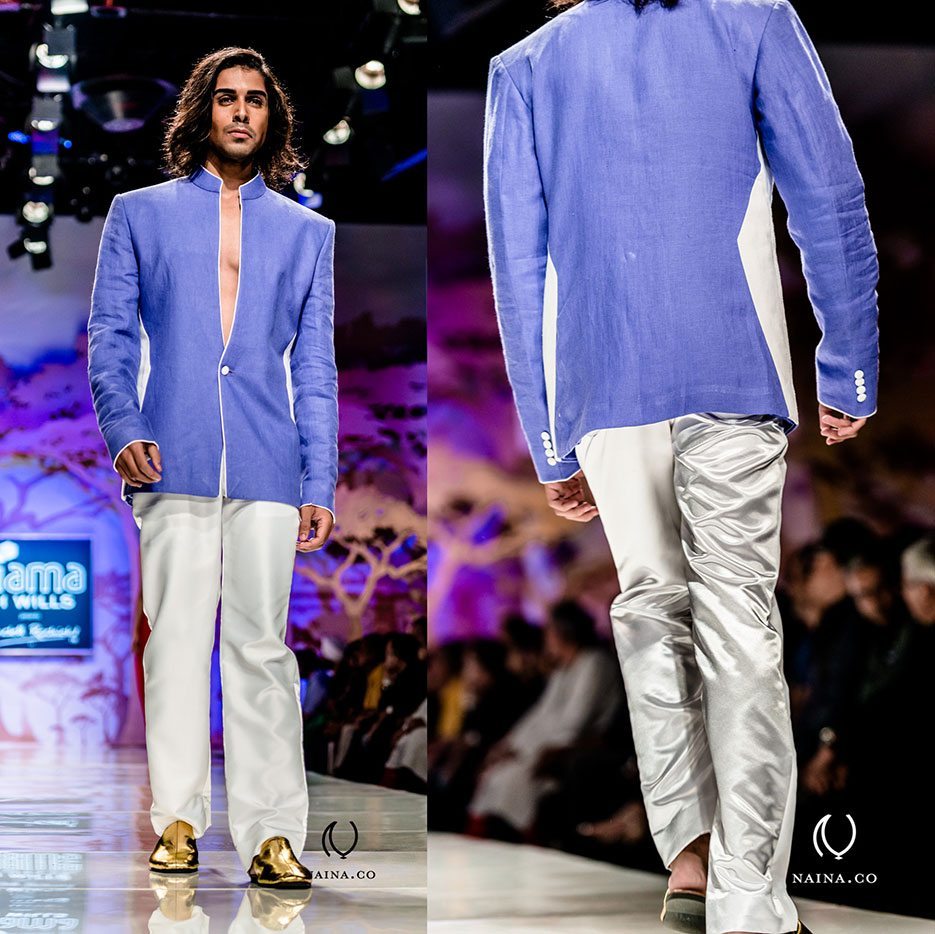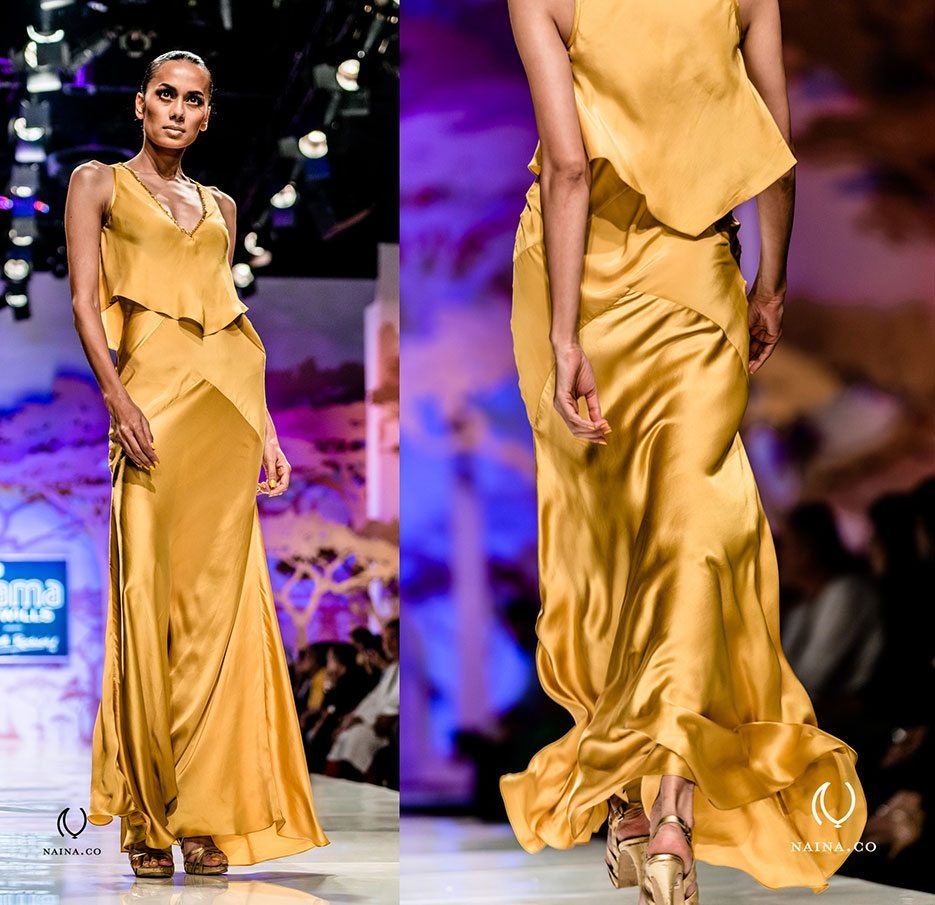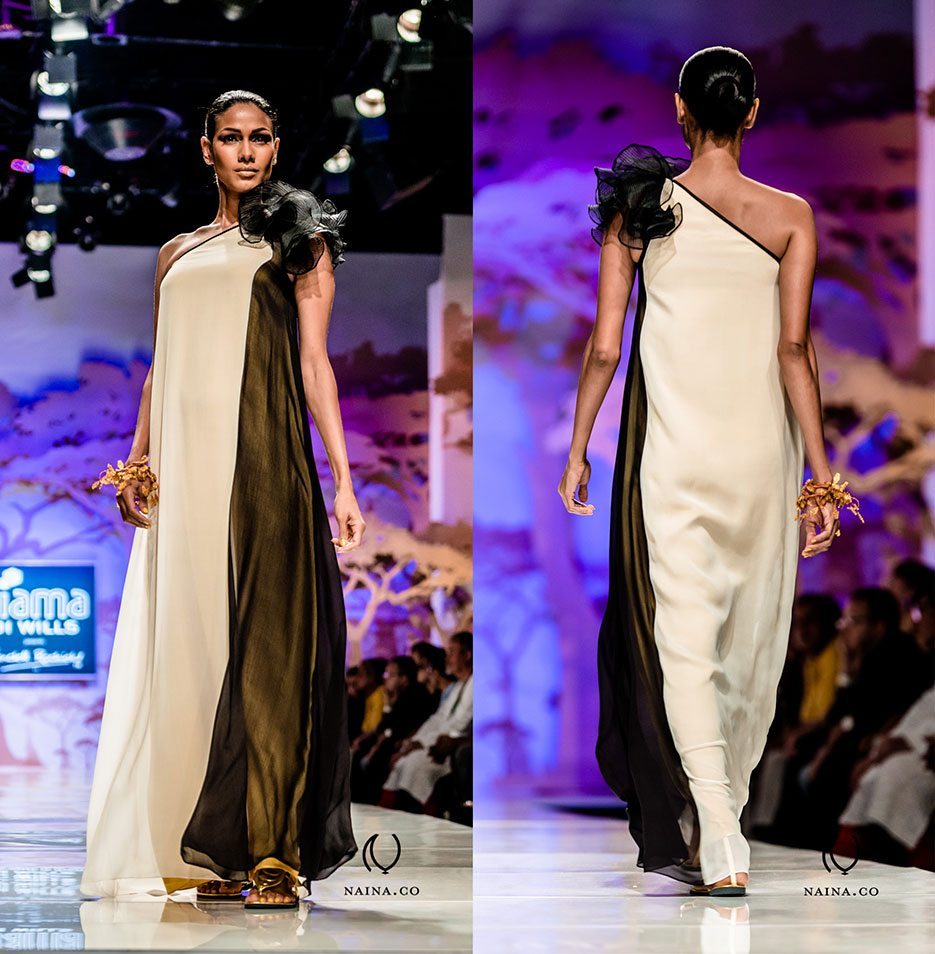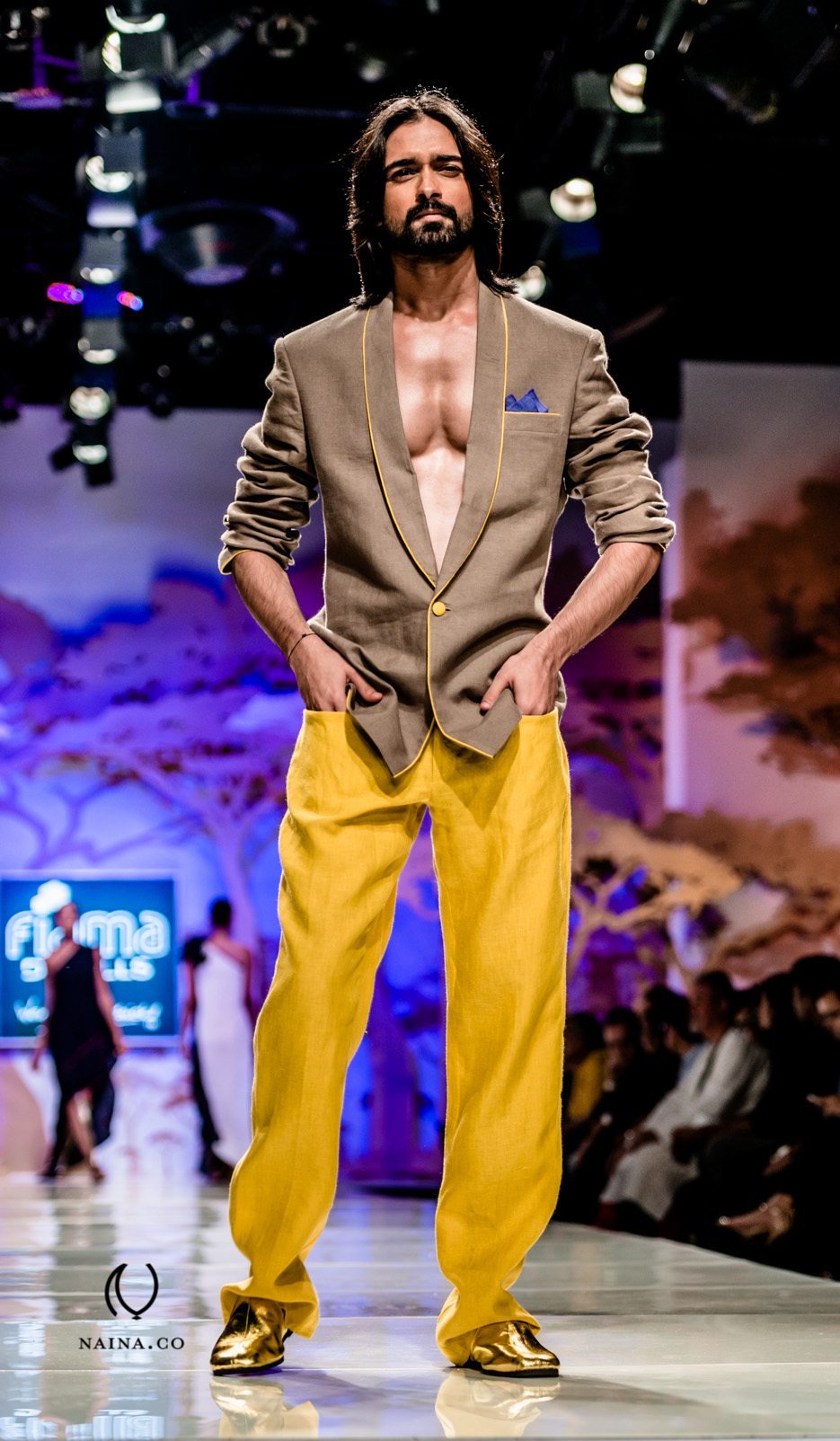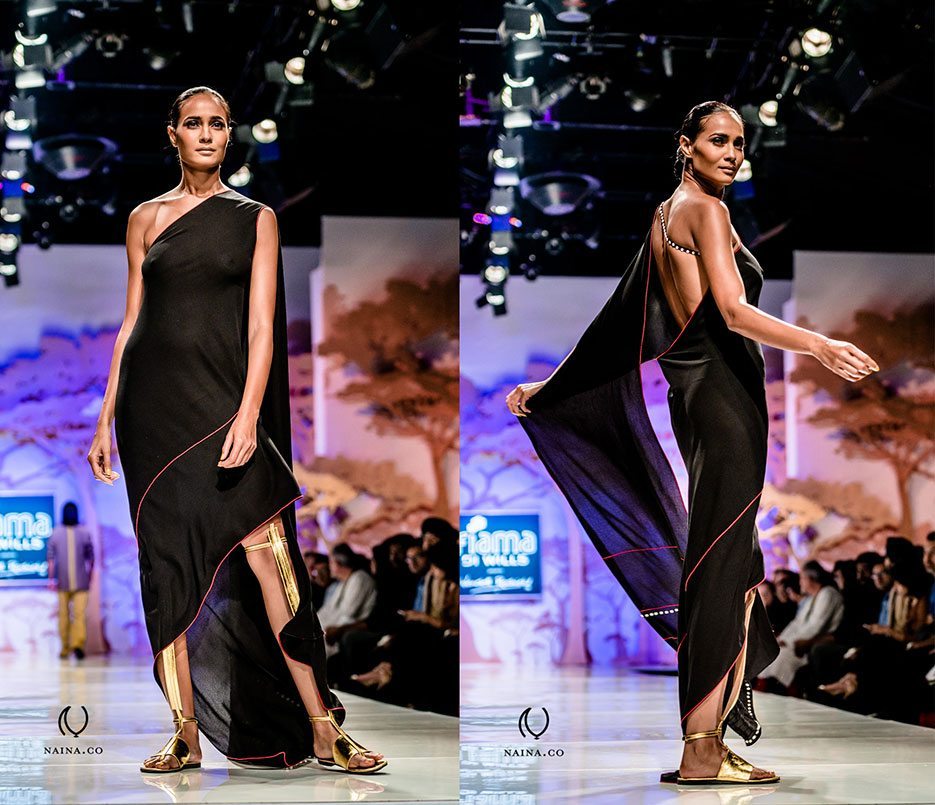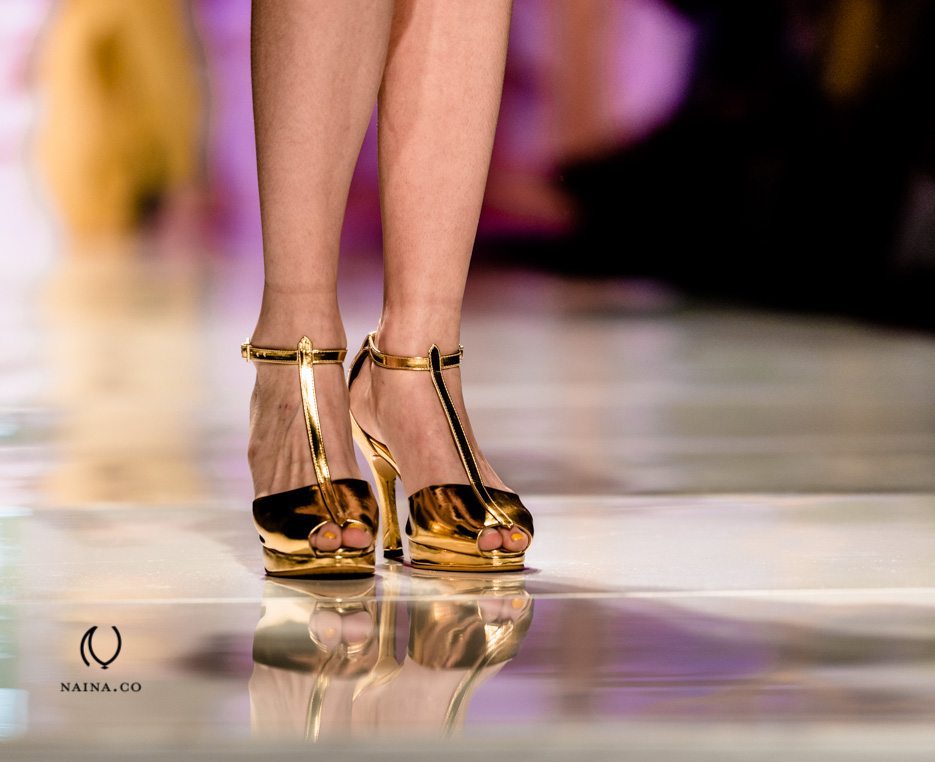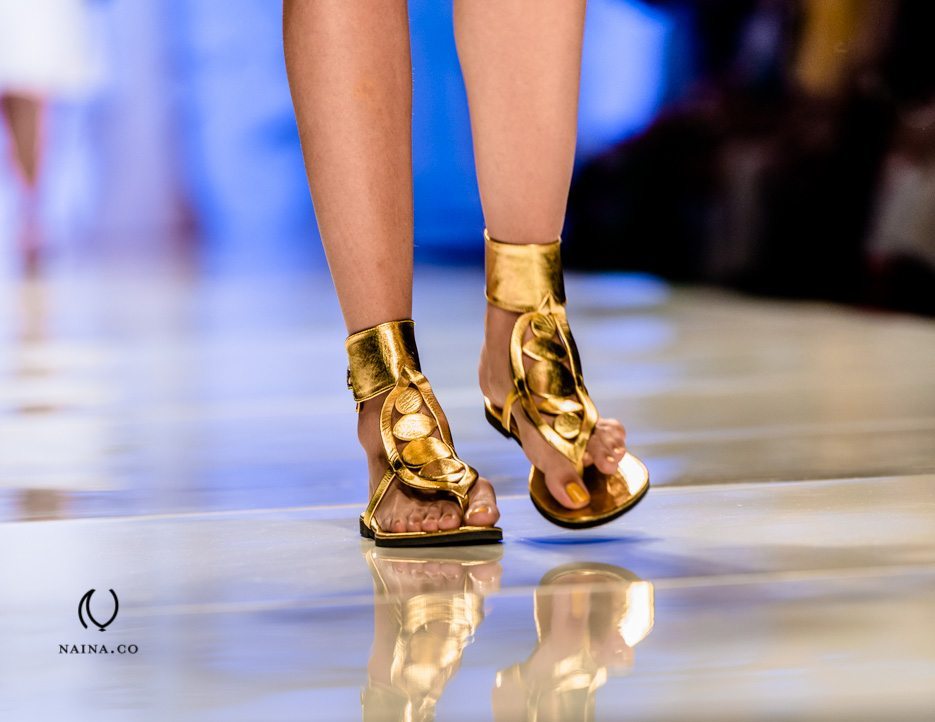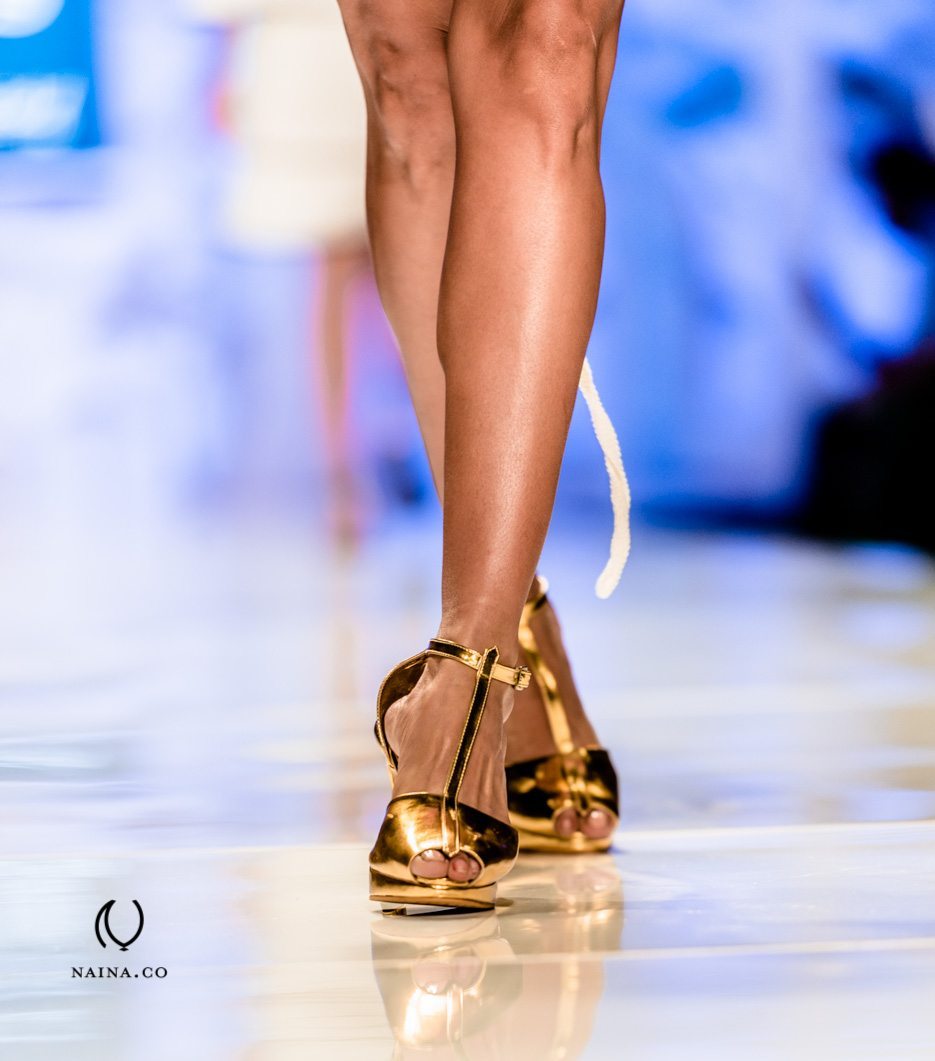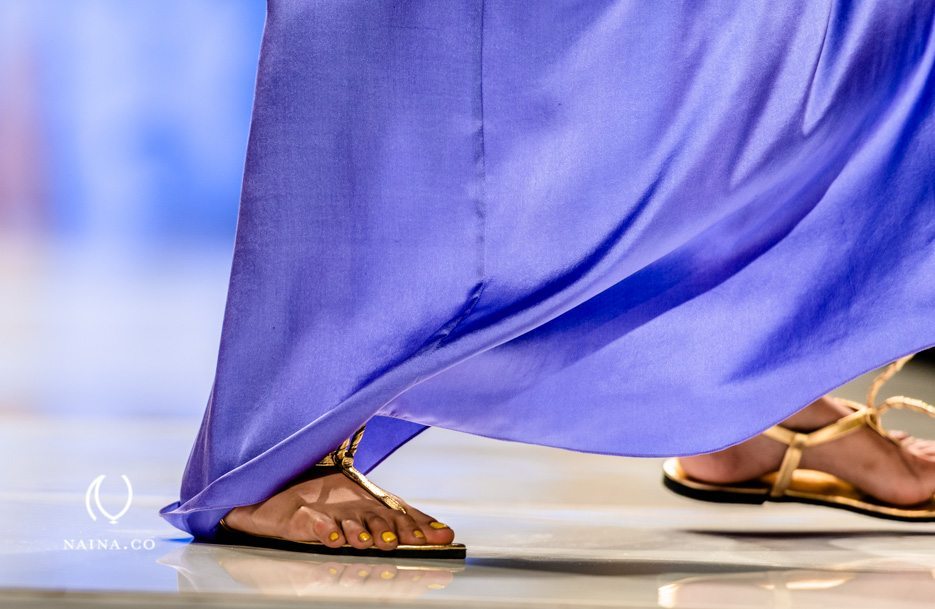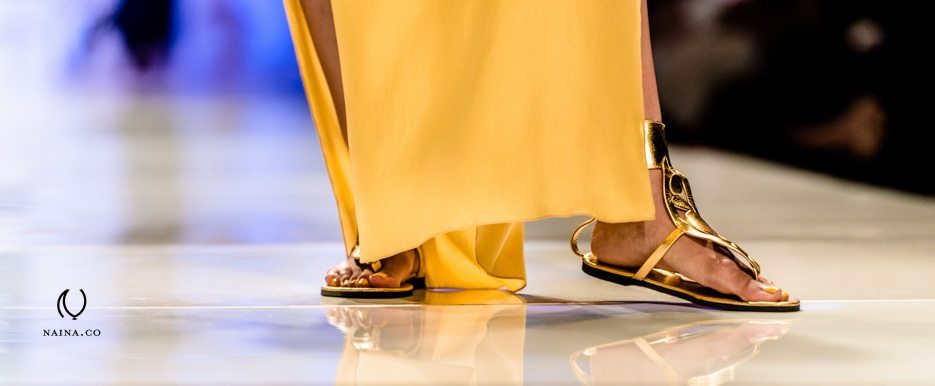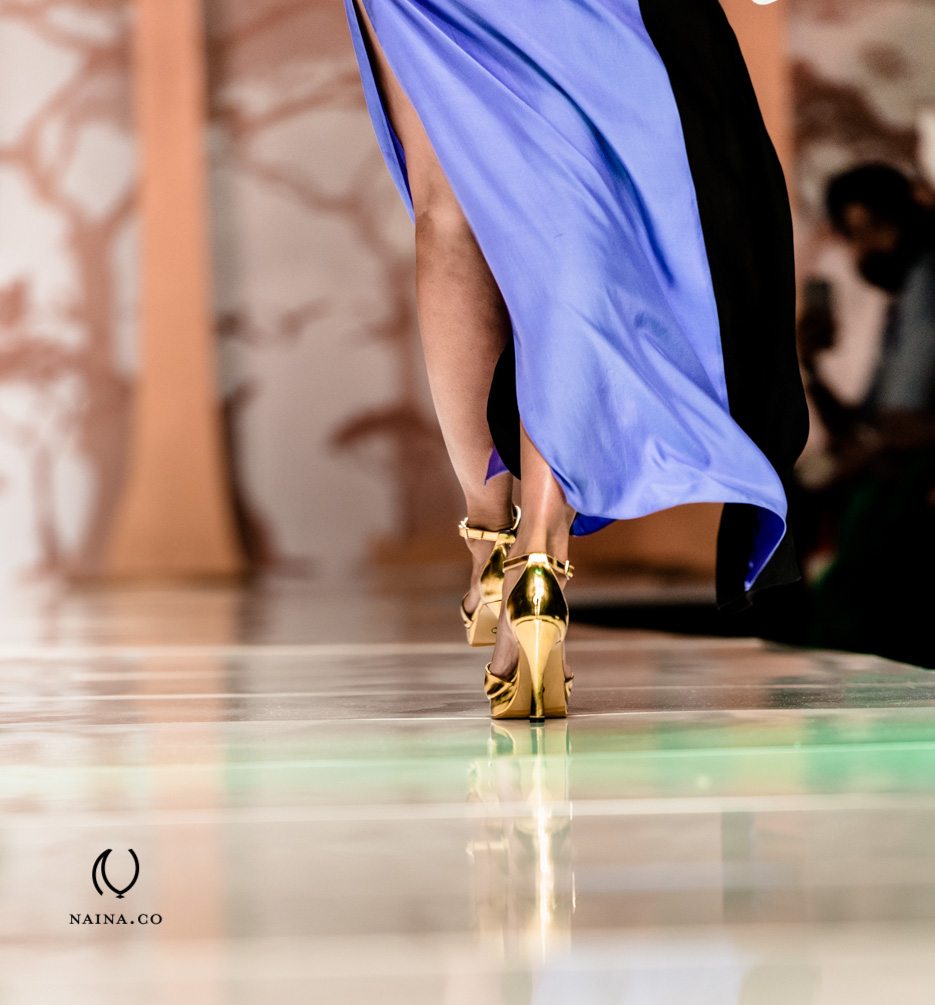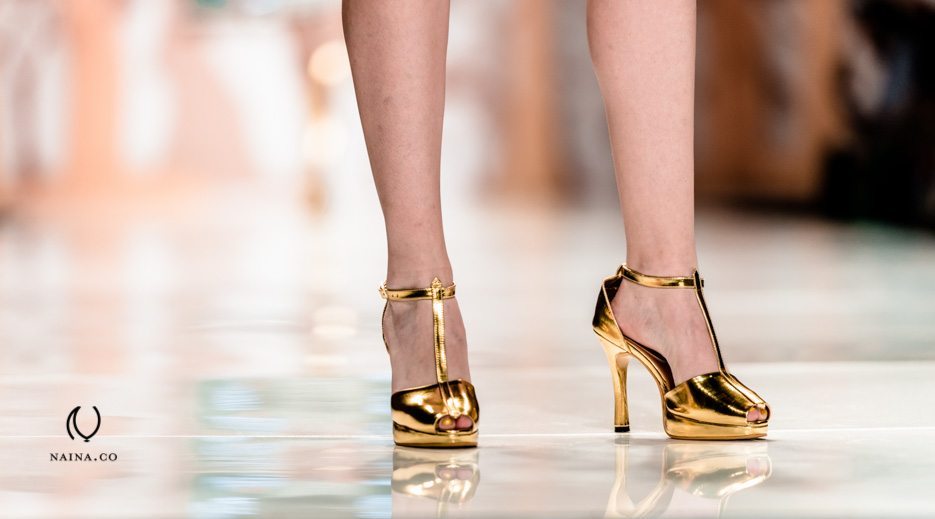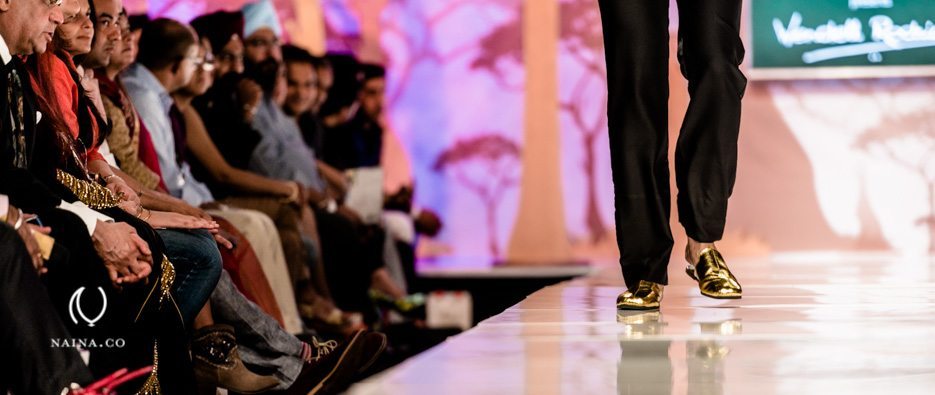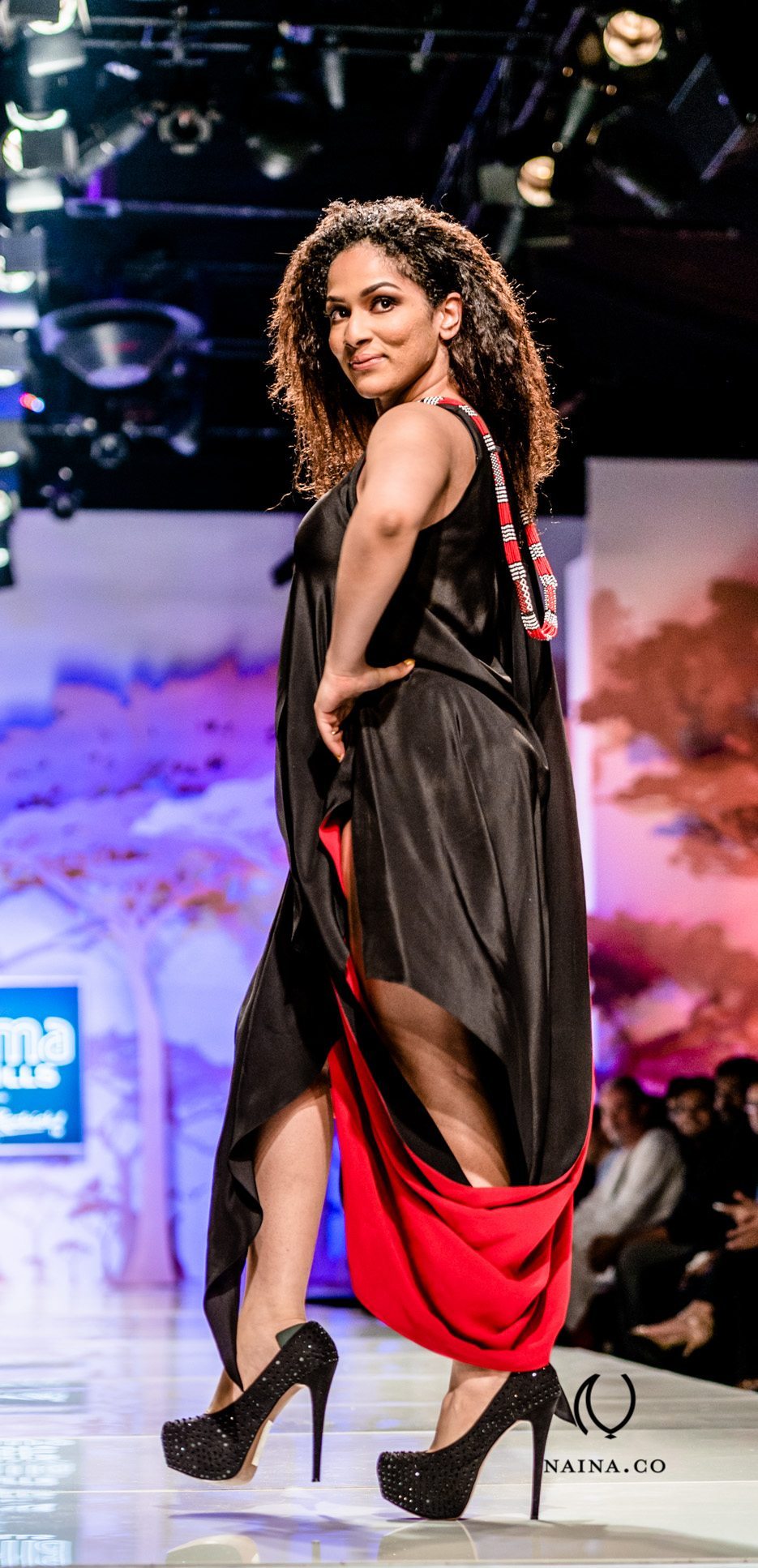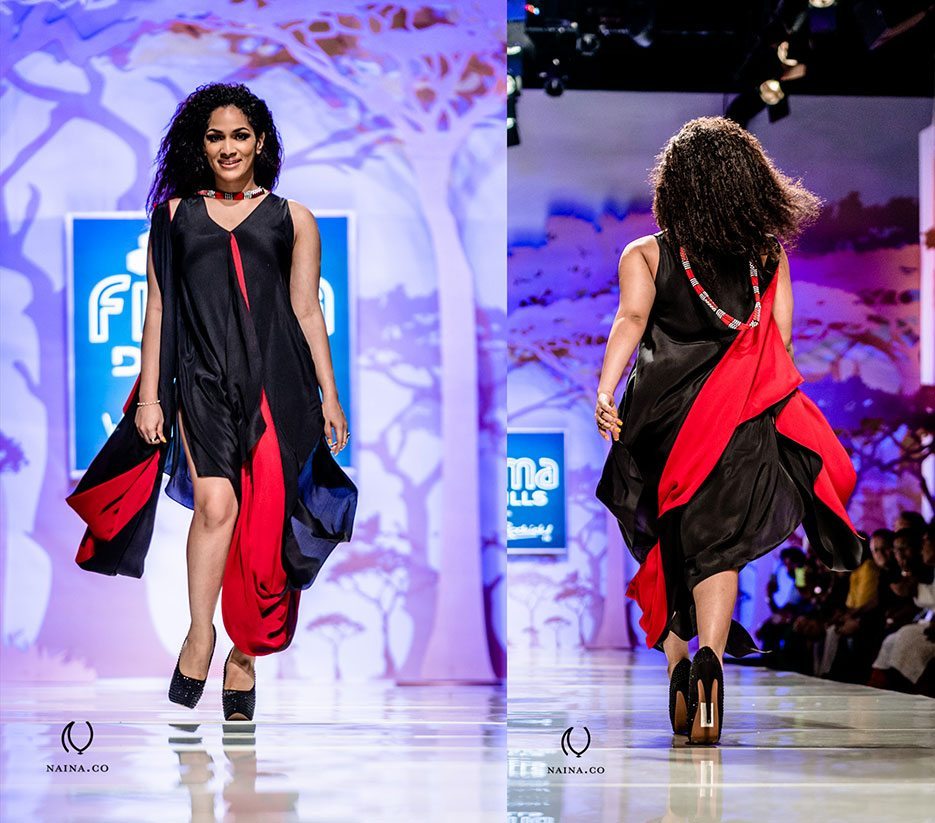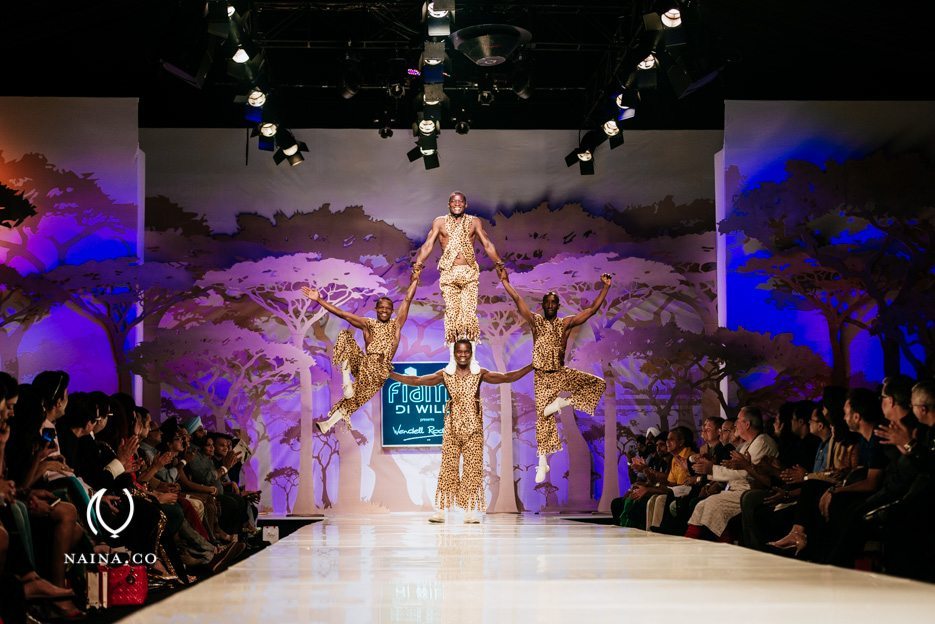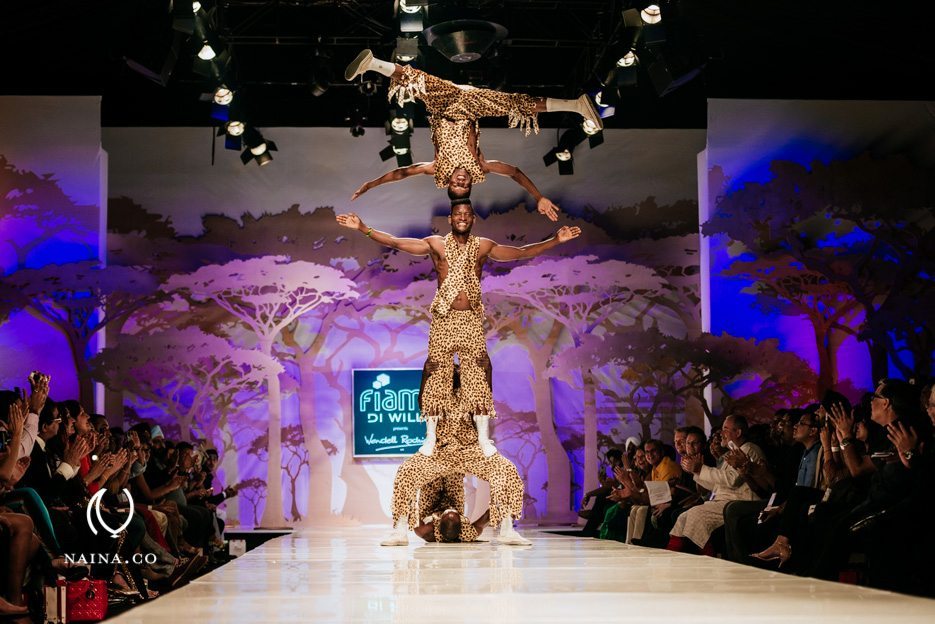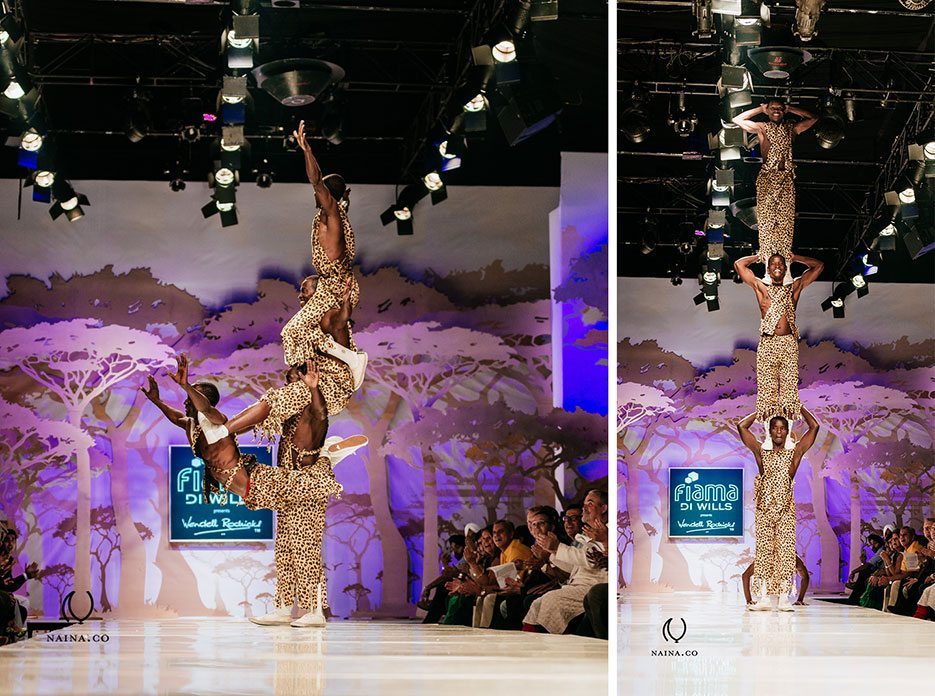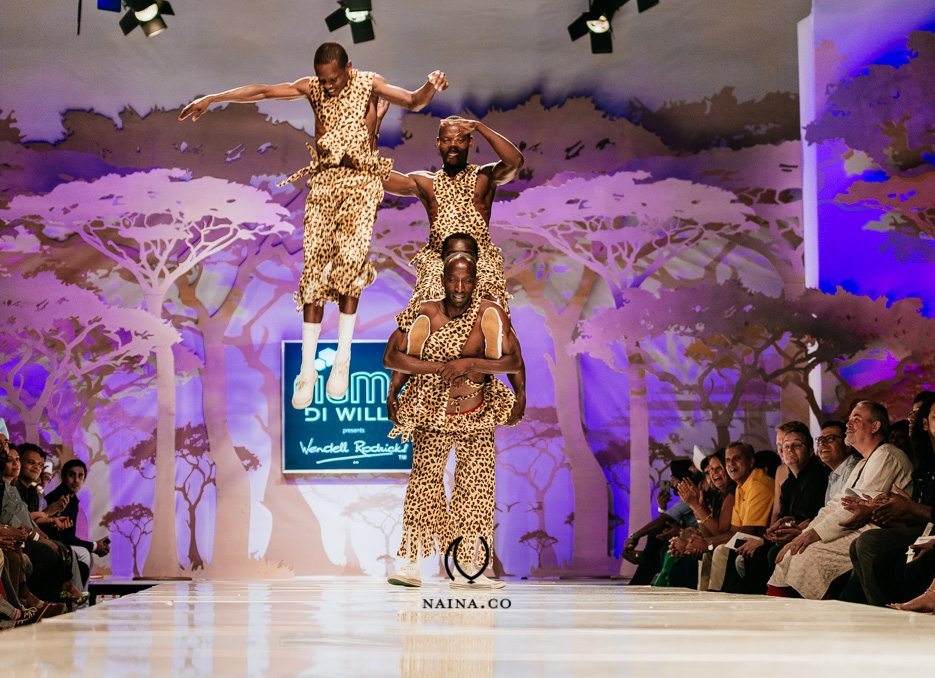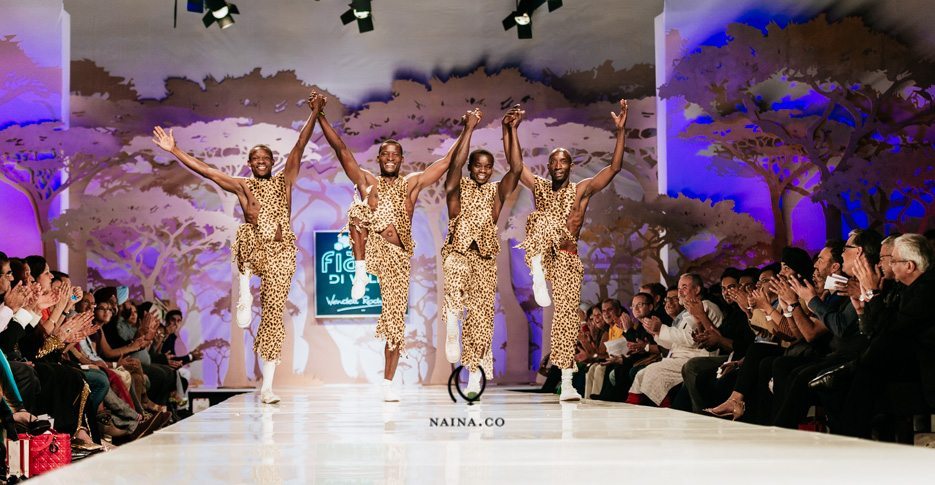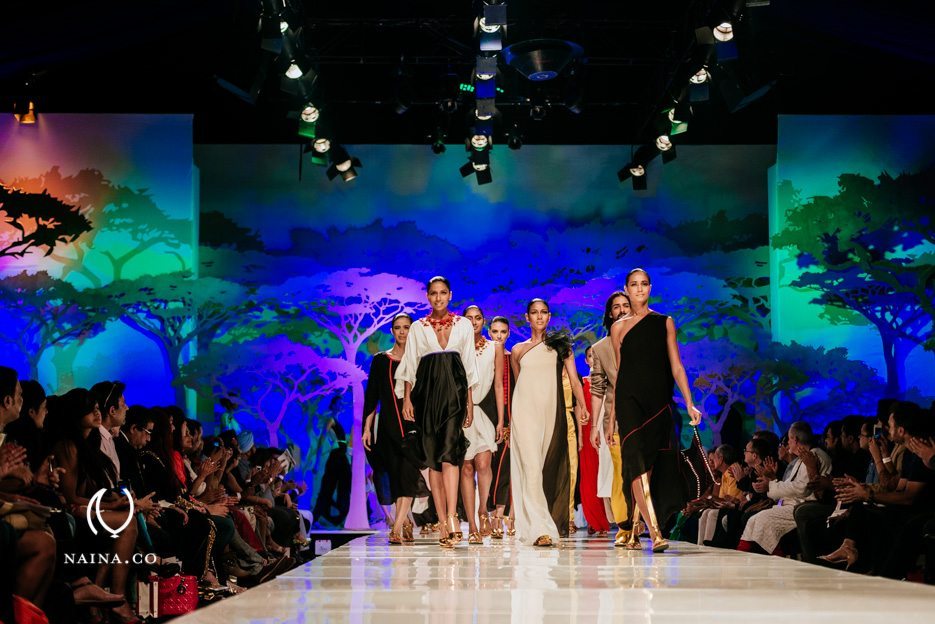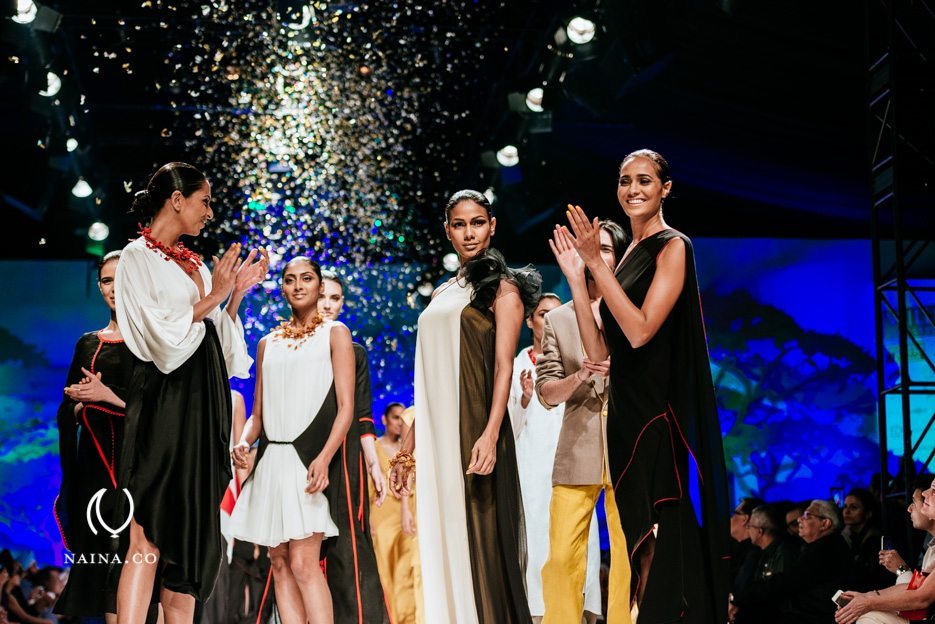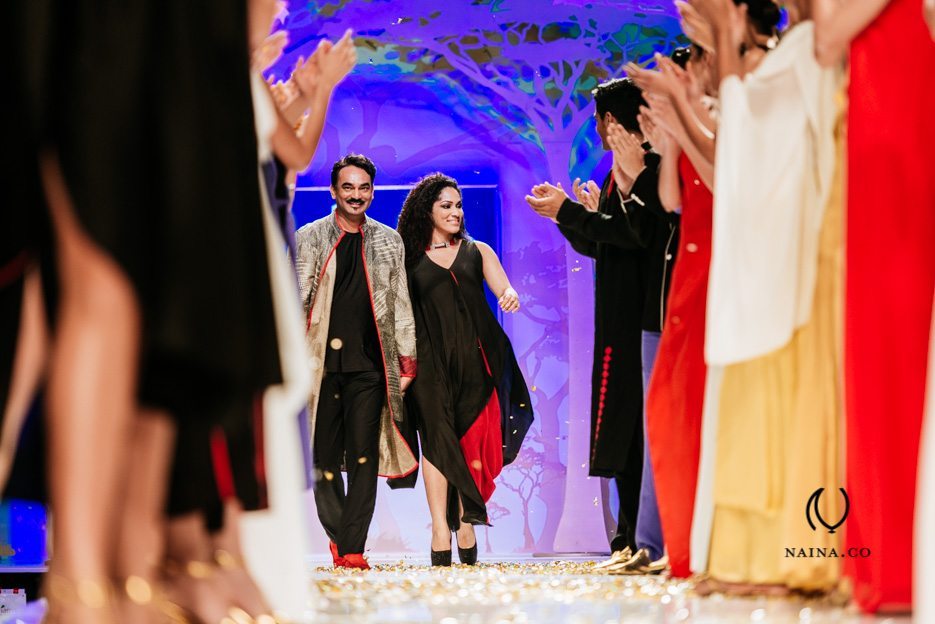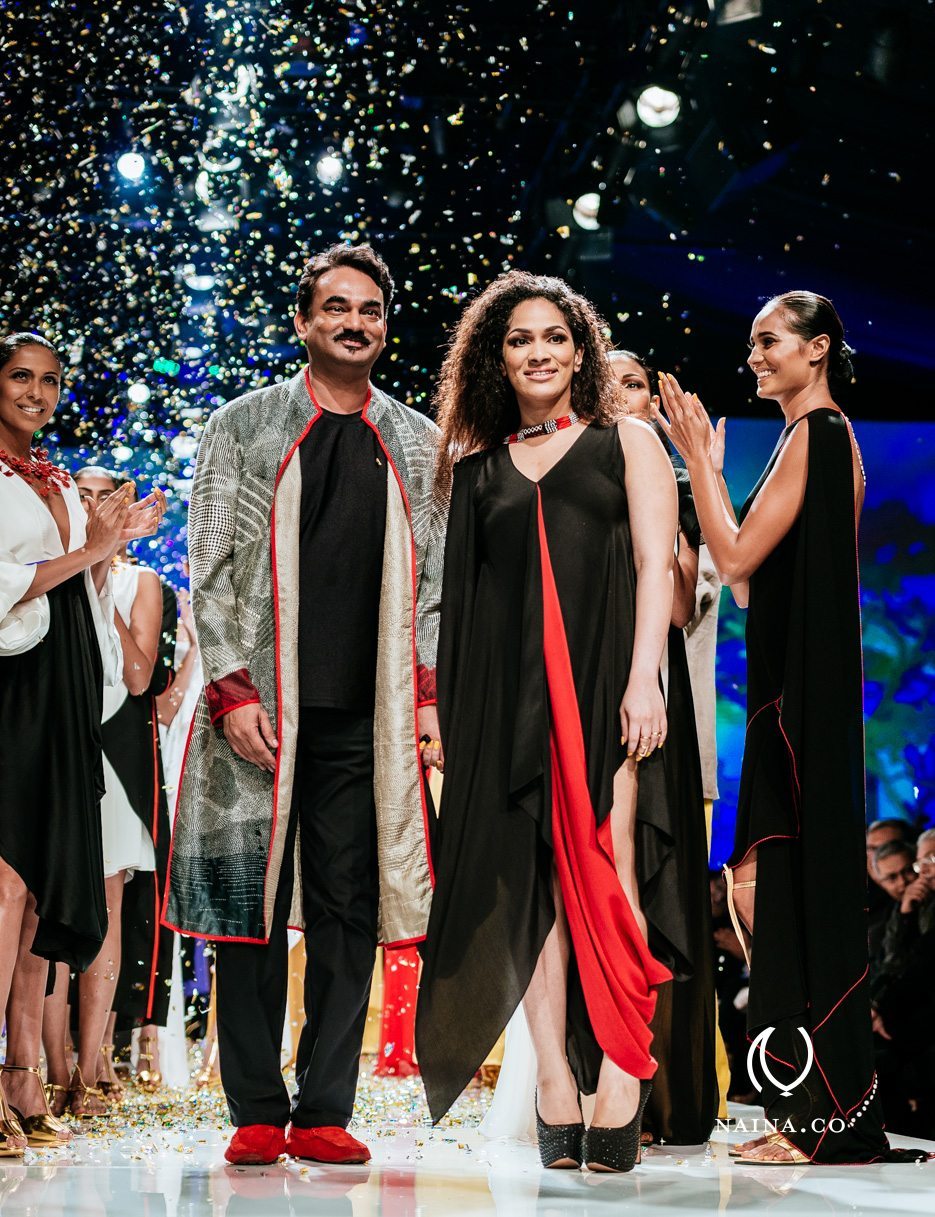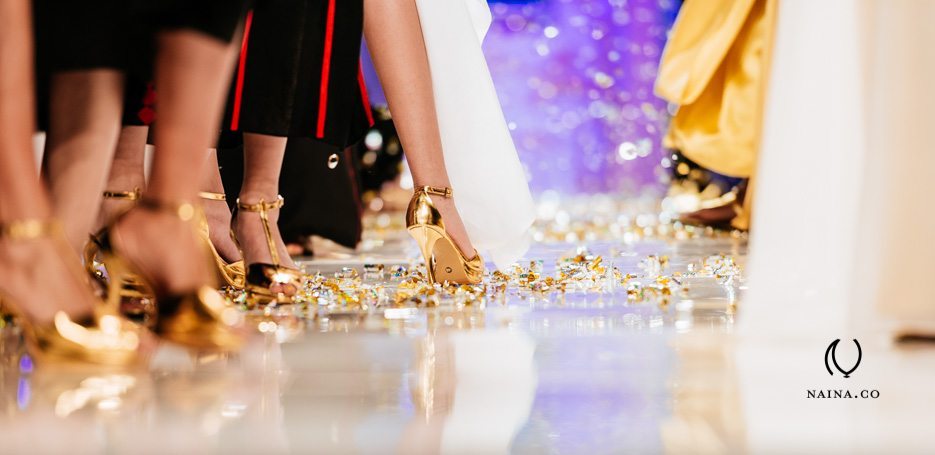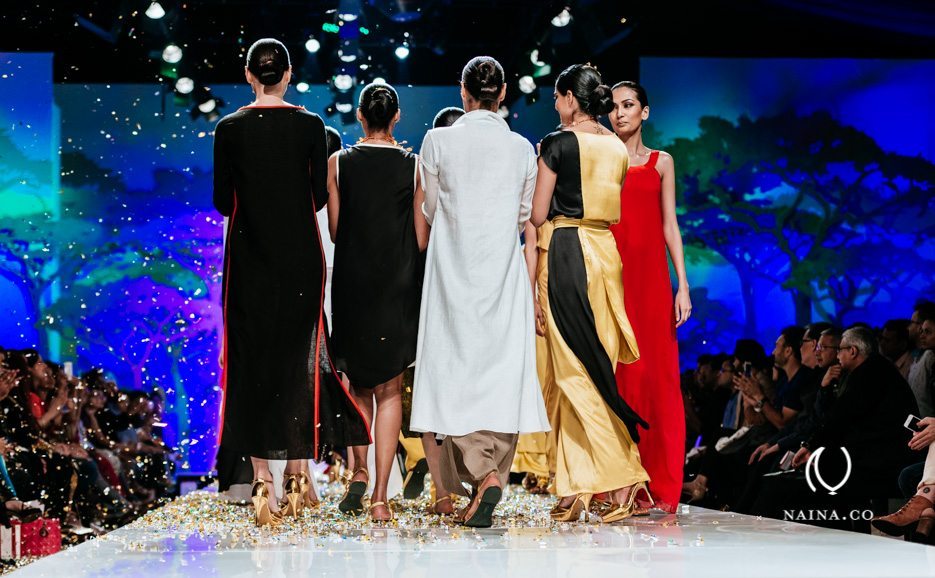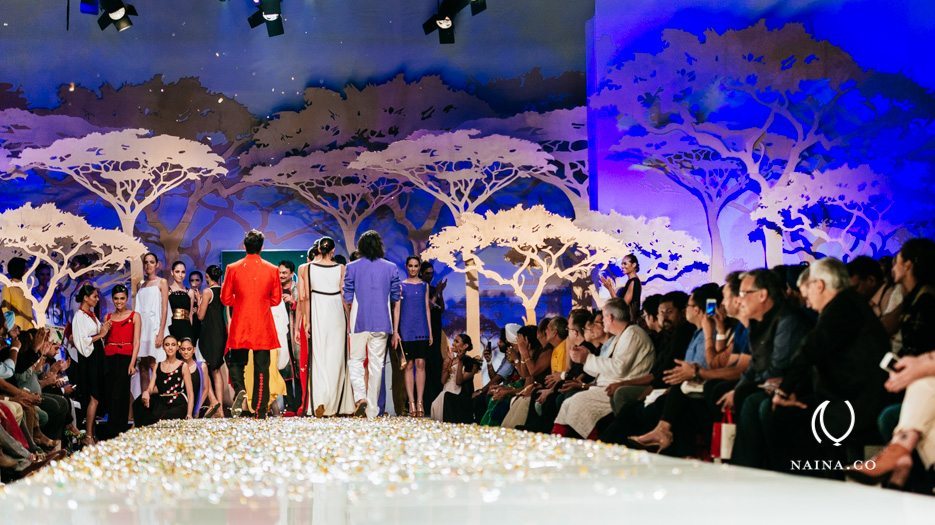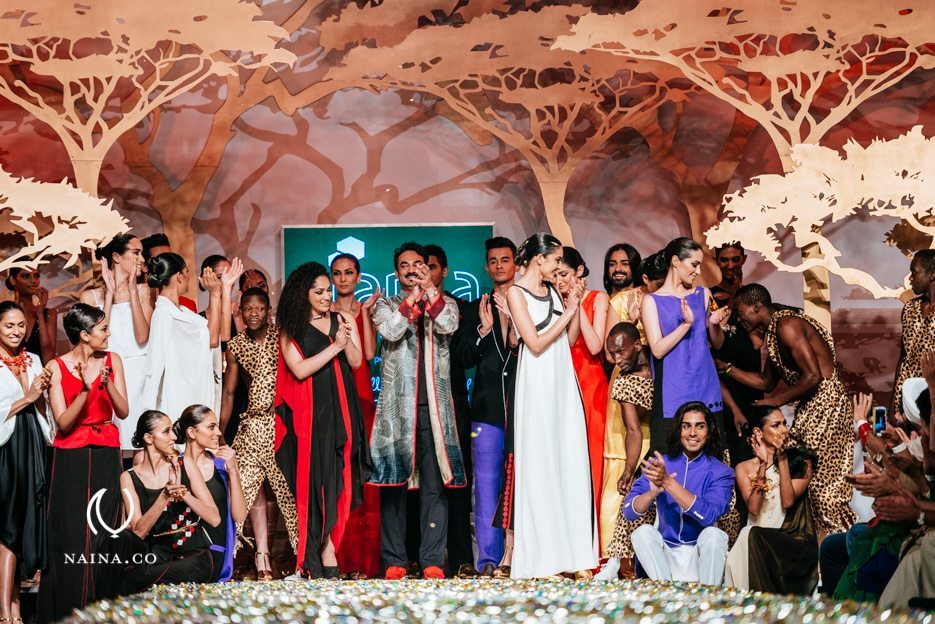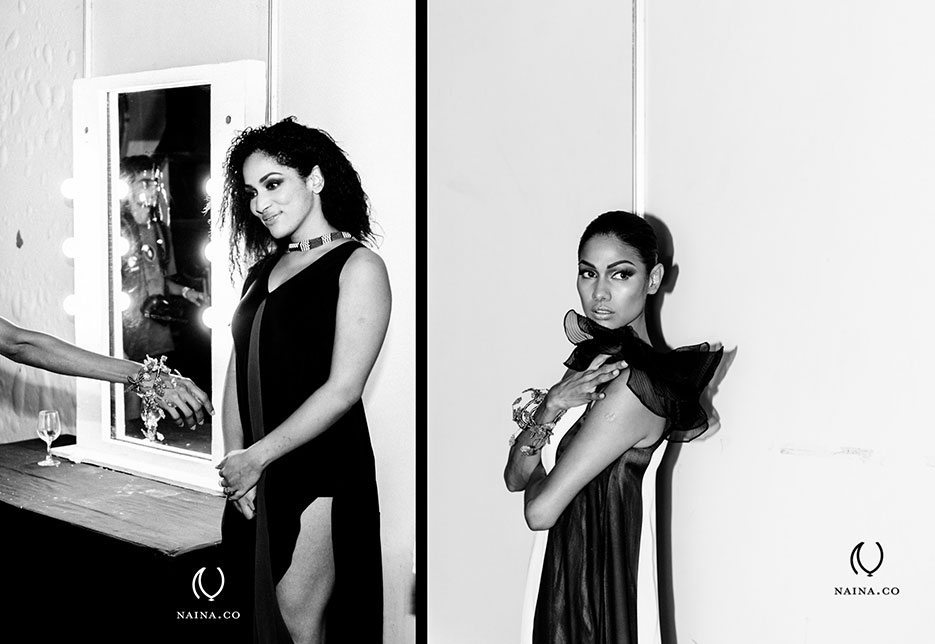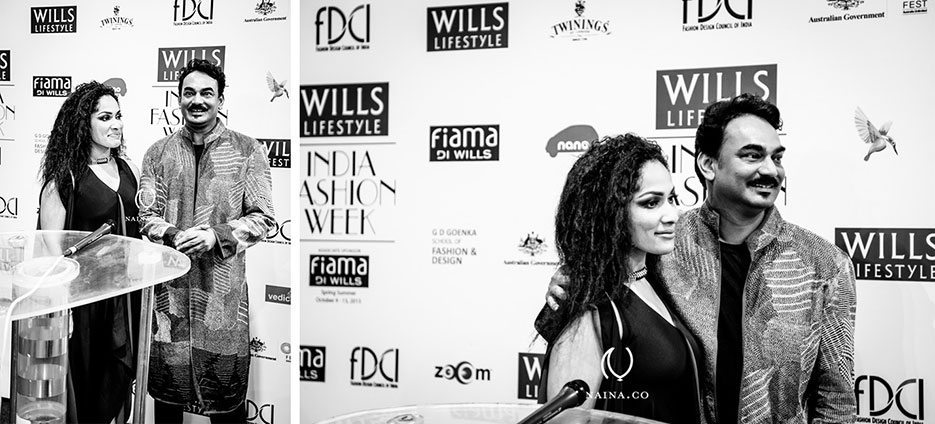 Gold footwear and clutches. Yellow nail paint. Gold lips and basic, clean, stunning makeup and hair. Lots of slits and cuts and flowing fabric. My camera loved the movement on the catwalk. Masaba Gupta was Wendell's showstopper and I loved the spunk with which she walked and what she was wearing. The African necklace slung backward around her neck was a nice touch. The Tanzanian acrobat-dancers were wildly popular with the crowds and luckily for me, I'd already seen them perform a couple of times during practice. The delicate crochet work was done by Sharon Ishika Ghose who is a pediatric surgeon by profession! Wendell sure knows how to bring talented people together.
Such a fantastic show! Various people exclaimed that this felt like the Grand Finale! ( There was another day to go for WIFW and the actual Grand Finale was still to happen! ) More than a couple of people lamented, "Oh can we please skip tomorrow?" and the next day, the DNA papers did a story claiming something on the lines of, "Wendell Rodricks closed the fourth and the final day of the Wills India Fashion Week with a memorable Grand Finale"! We all clearly want Wendell to do the Finale next time!
For me, this was a project I'd been thinking of for four years. To cover the journey of how a fashion show is put together. And to cover it my way. I'm grateful to Wendell for letting me be and providing me access to everything. Wendell is one of the nicest people I have had the pleasure of working with in my career so far. I absolutely loved working on this series of images and will be putting together a limited edition printed book. ( If you'd like a copy, please write to [email protected] )
The only missing piece in this set is the actual making of the clothes at Wendell's Goa Studio, which I will endeavor to cover next time – especially when he's closing fashion week as the Grand Finale designer!