I'm clearly still learning how to pose in front of the camera. But if the popularity of the #CoverUp stories is any indication, I think the practice will hopefully make me better in front of the camera as well!
Yes. A Feather stole. I can safely admit that I would only wear something like this at a "funny" costume party – but that was before I decided it was high time I got out of t-shirts and denims into something more stylish. This #CoverUp was for the Bacardi, Untameable since 1862, Viva La Pasion party. The theme was "speakeasy" and this was the best I could do keeping in mind convenience and no new purchases. Black dress with a slight fringe on the skirt's side – the full sleeves give it a slight vintage feel. The feathers add to that.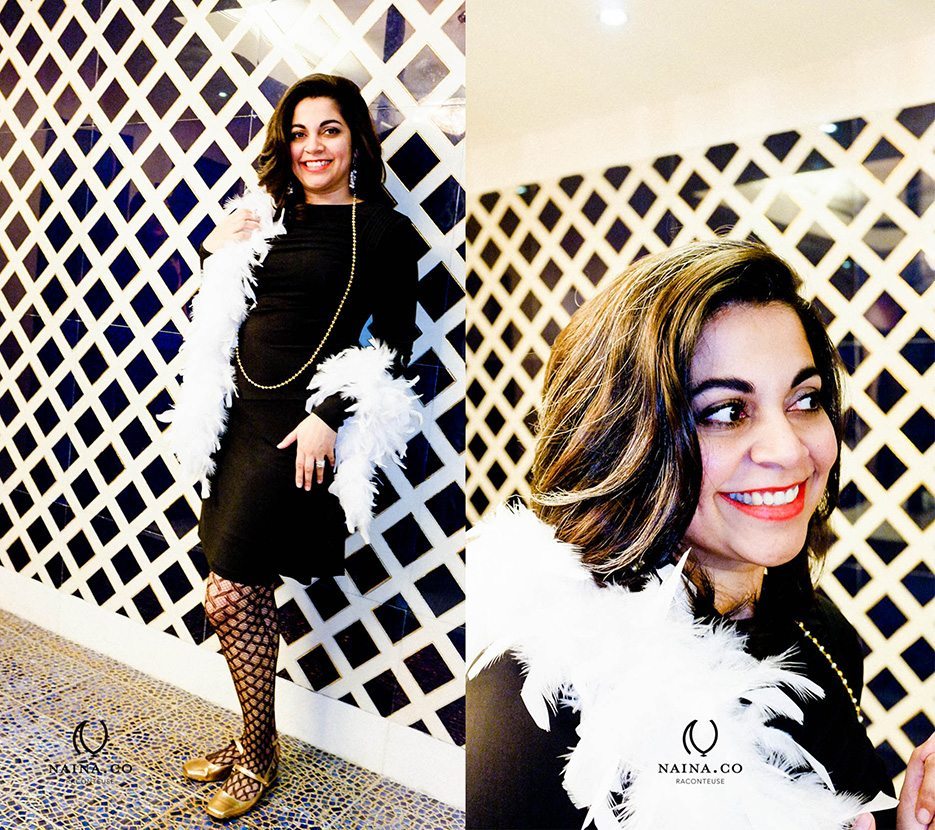 Above was photographed by Akanksha Redhu and Neha ( left and right ) in the loo at Kingdom of Dreams.
The jewelery was all @akanksharedhu's. Gold and pearl string necklace. Pearl earrings.
Below photographed by Bharat.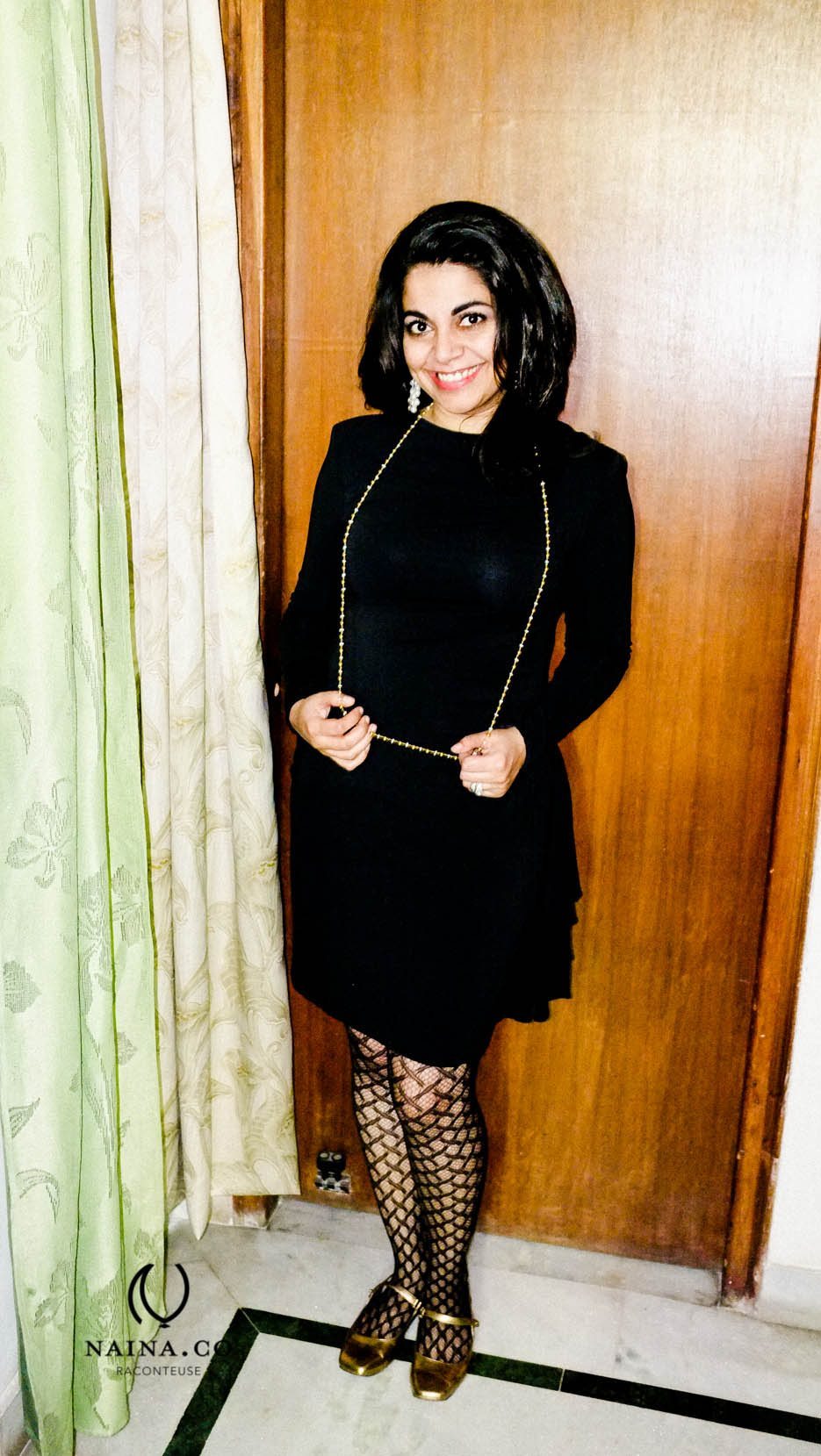 The flat gold shoes are from Charles and Keith. The dress is Mango. Fishnet stockings are non-brand.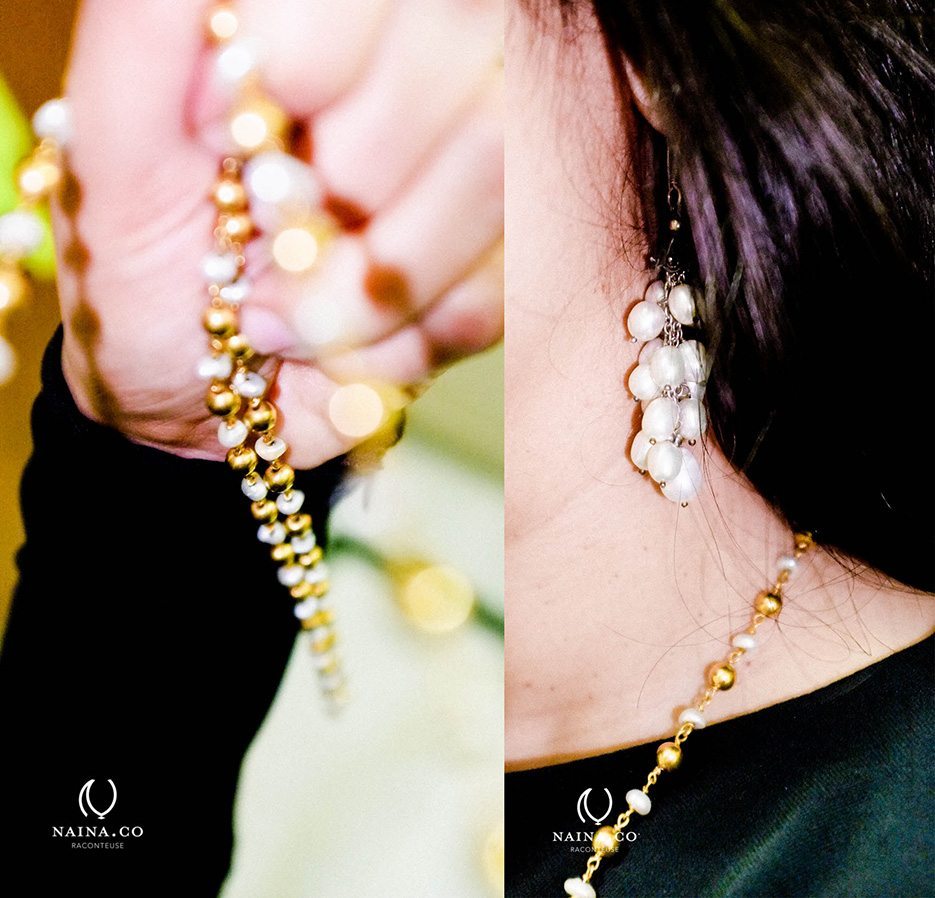 Dark bushy eyebrows, red lip, loads of Benefit's They're Real mascara. It was really cold outdoors, so there was a long black coat to cover all of this up. And while I don't have a photo to show for it, I did end up tying up my hair by the end of it *wink*
Oh wait. I do have a photo to show for the tied-up hair.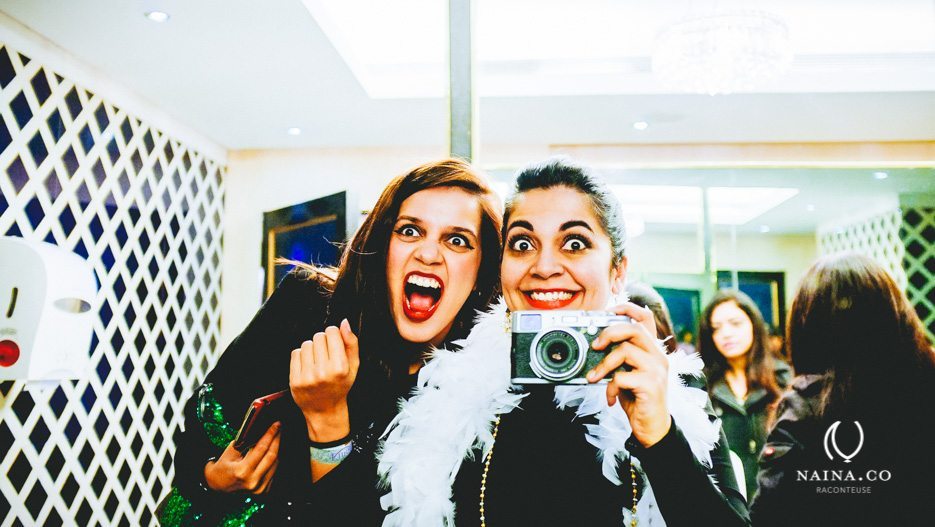 And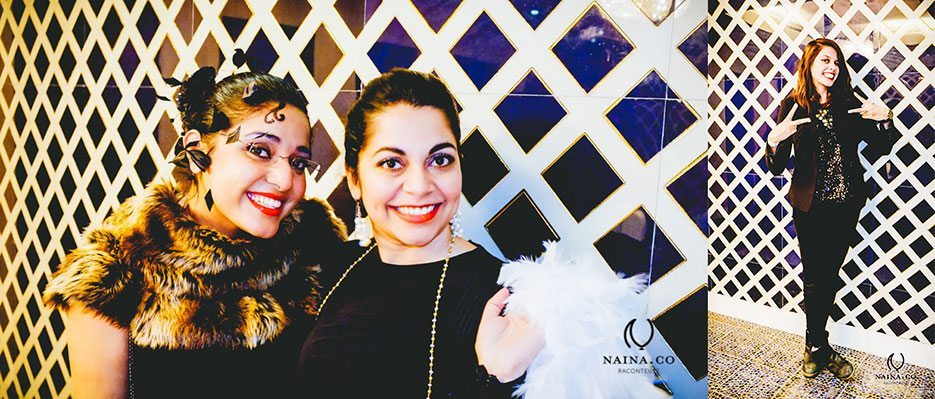 So far there have been two previous #CoverUp stories and the response has been quite unexpected. I wasn't aware so many wanted to know what I wore! The hits just keep coming and of course I'm loving it! Thank you!