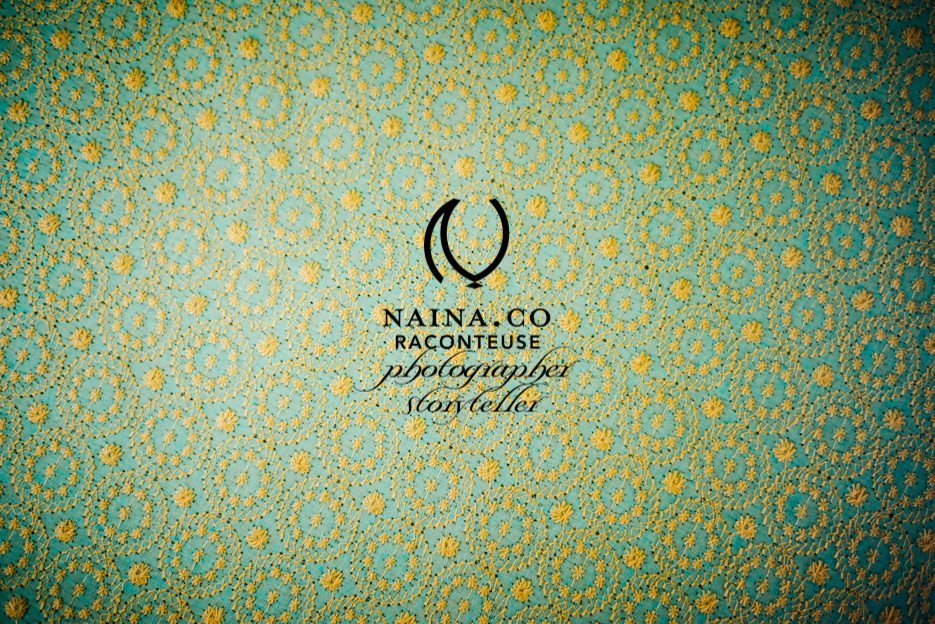 What makes you breathe deep and if you close your eyes, transports you to peace. Regardless of how busy a day you're having and how crazy the demands of everyday life, we all have this one thing that allows us, even if just for a moment, to breathe in a sense of calm. Happy calm.
The Geodesis Patchouli does that for me. I've been using a couple of air sprays for the last year and had been thinking of trying their reed diffuser for a more constant fragrance.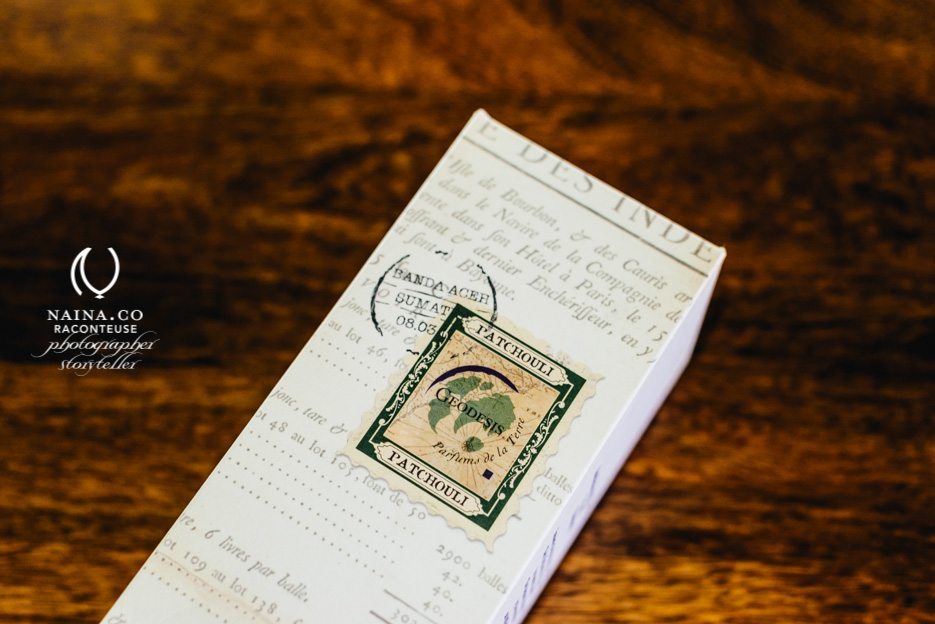 The GoodEarth store was having their annual sale during the month of February and I was unable to find any reason why I shouldn't be ordering this for my home. It was delivered at my doorstep within 24 hours of my having placed the order online! The GoodEarth store online. And a direct link to the Geodesis Patchouli reed diffuser fragrance on the GoodEarth store.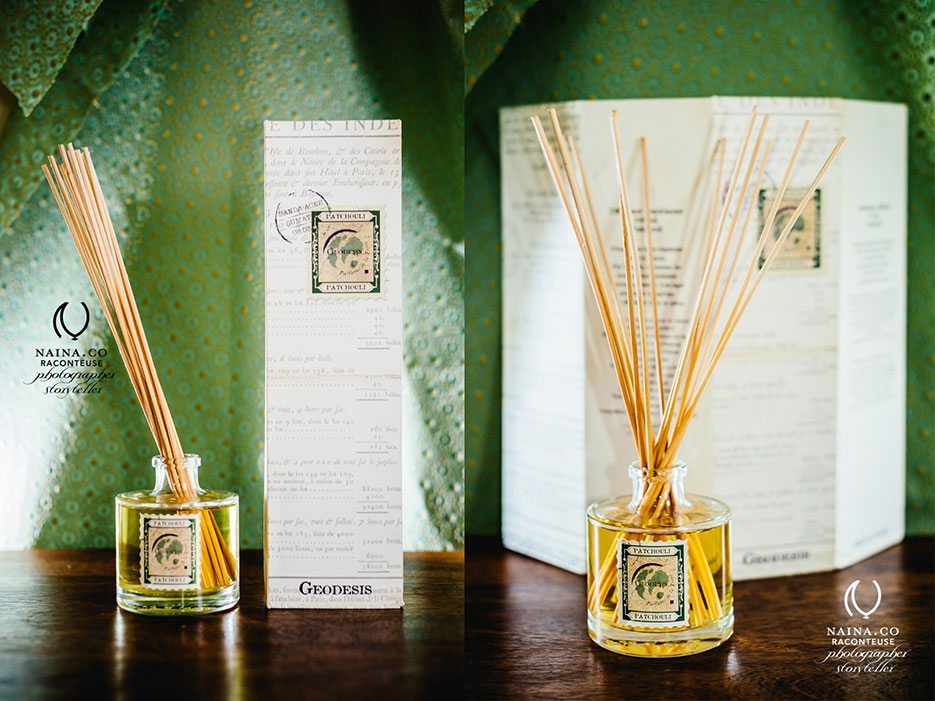 It's such a strong fragrance! I had initially planned to keep it on my bedside table but after having it there for a couple of hours, I realized I would be better off putting it on the dresser, which is at a short distance from the bed. This particular quantity is good enough for a large room like a living room and might be over powering for smaller rooms – like a study room maybe.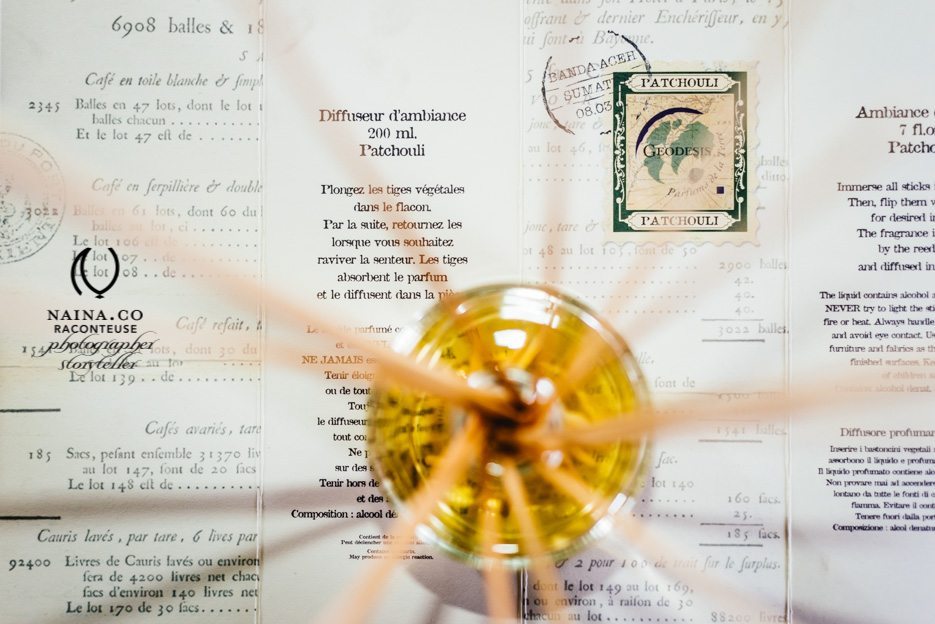 Geodesis fragrances are made in Vannes in France and the brand has been around for about two decades. It was started by Emilie and Norbert Hilbot and while they have a small range of products, these are exceptionally good. I have not tried any of their other fragrances but I'm blown away by their Patchouli. No other brand comes close.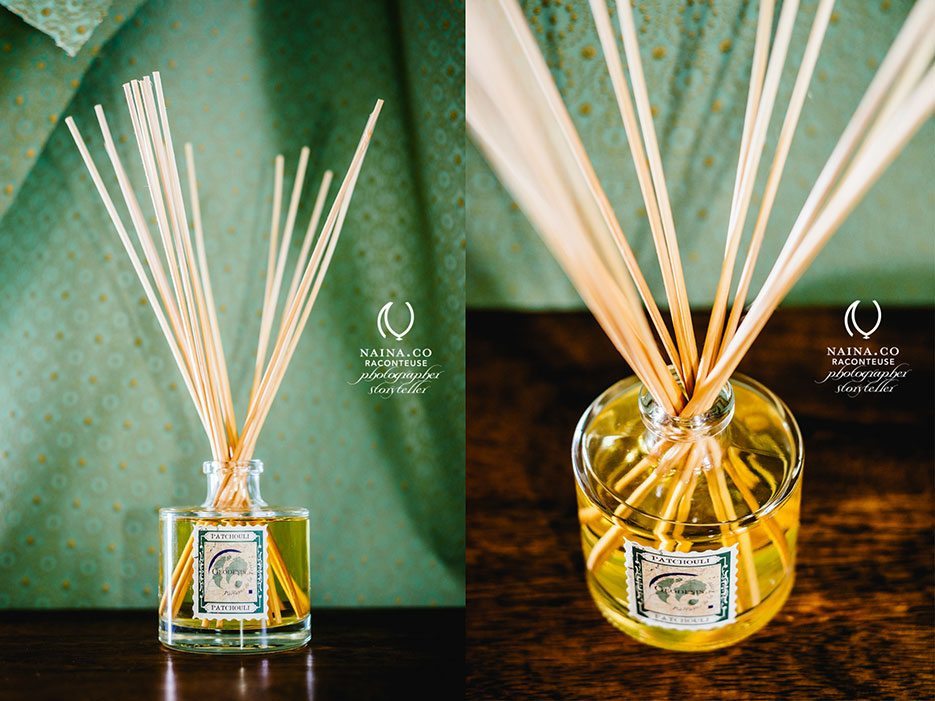 I have to say, I was concerned about how GoodEarth was going to manage the delivery of this item. It's a glass bottle with liquid content and the glass top knob on the bottle ( not shown here ) doesn't exactly seal the bottle and it's contents. Apart from the super quick delivery, GoodEarth also managed to wow me with their packaging. It was packed so well – not a micron could have escaped the bottle – neither was there any possibility of the bottle itself being damaged. I appreciate such service a LOT. Especially in India.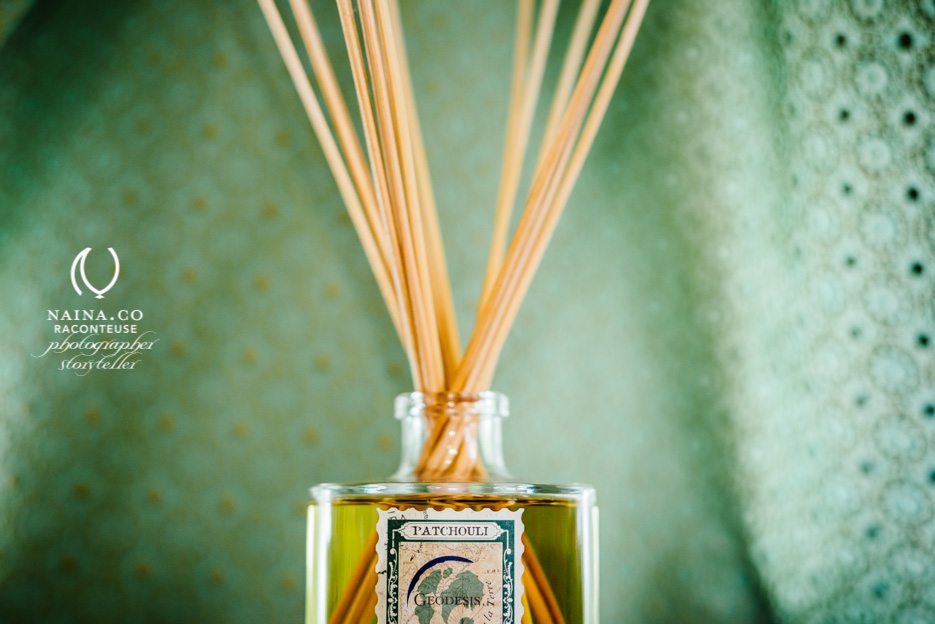 In the 18th/19th Century, opulent Silks that were carried to the Middle East via the Silk Route, had Patchouli leaves inserted in the folds. This was done because Patchouli leaves are a very good insect repellent. Especially against moths. It is speculated that the Patchouli fragrance is hence associated with luxury and opulence. What a lovely piece of history.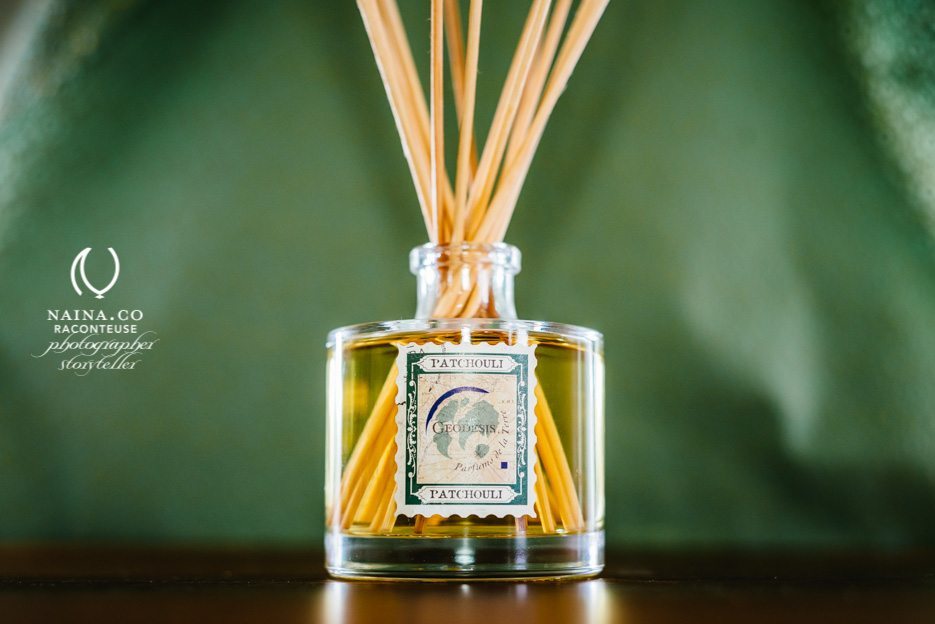 I like the Geodesis branding. Old world, vintage charm pointing to travel to exotic lands and finding long lost treasures. It adds more to my "close my eyes and feel the calm" with this particular fragrance.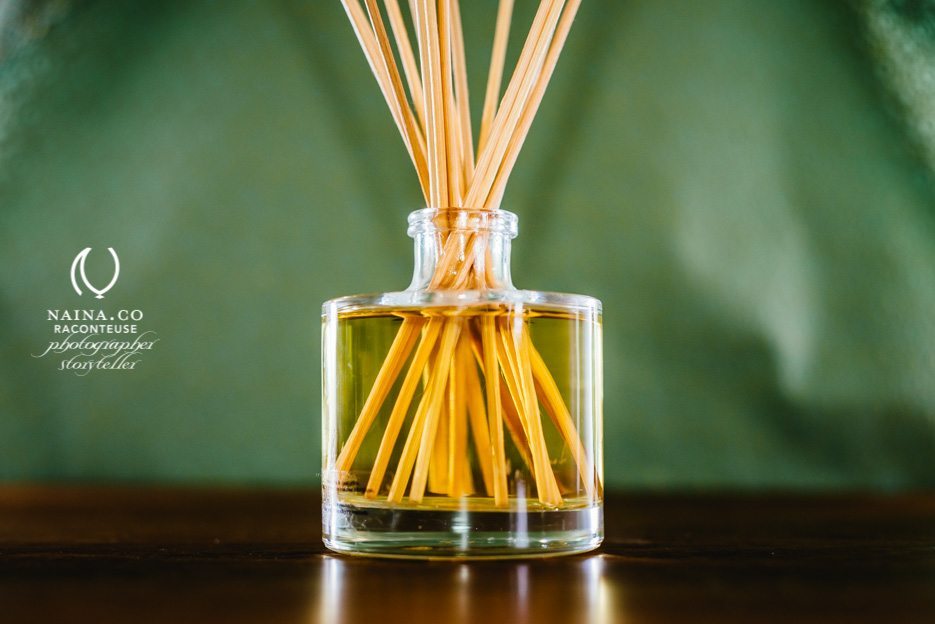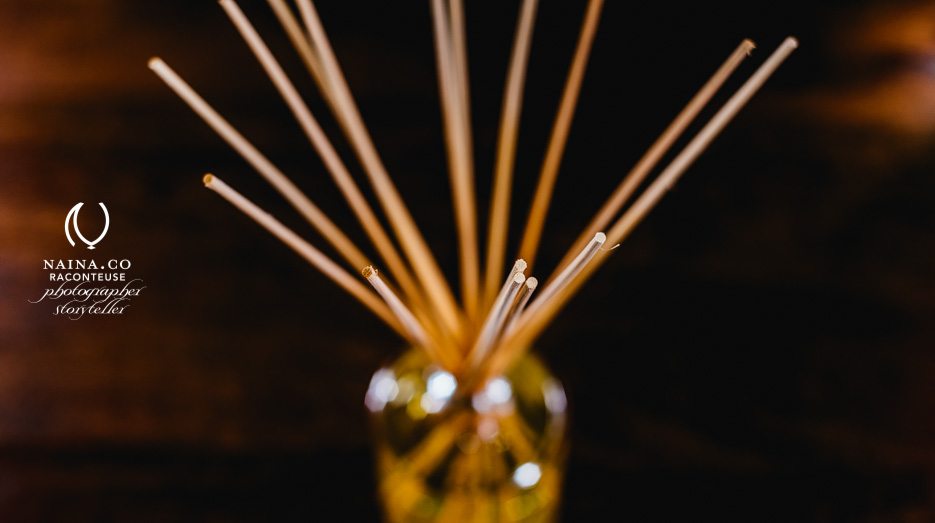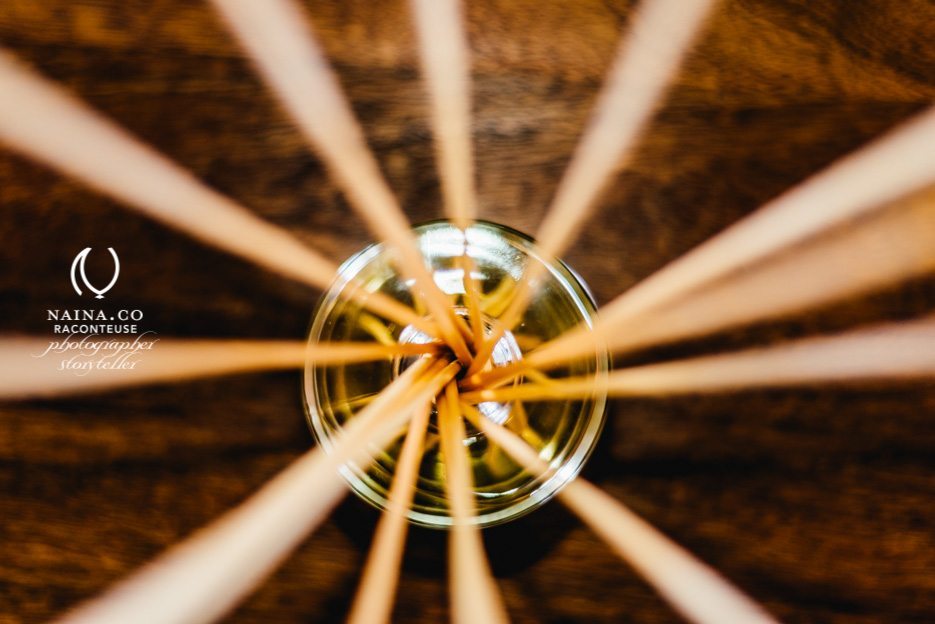 The Patchouli plant is native to tropical regions of the Asian Continent. Read more about the fragrant plant whose leaves are used to produce the fragrance : Patchouli on Wikipedia. Patchouli is also cultivated in India and I have found local produce being sold as essential oil but it is very hard to use because of it's very high viscosity. It's almost like sticky sap from tree bark. And good luck if it comes in contact with your clothes or any other surface – nearly impossible to get rid of. Which is why, much better to have a more manageable product like this home fragrance.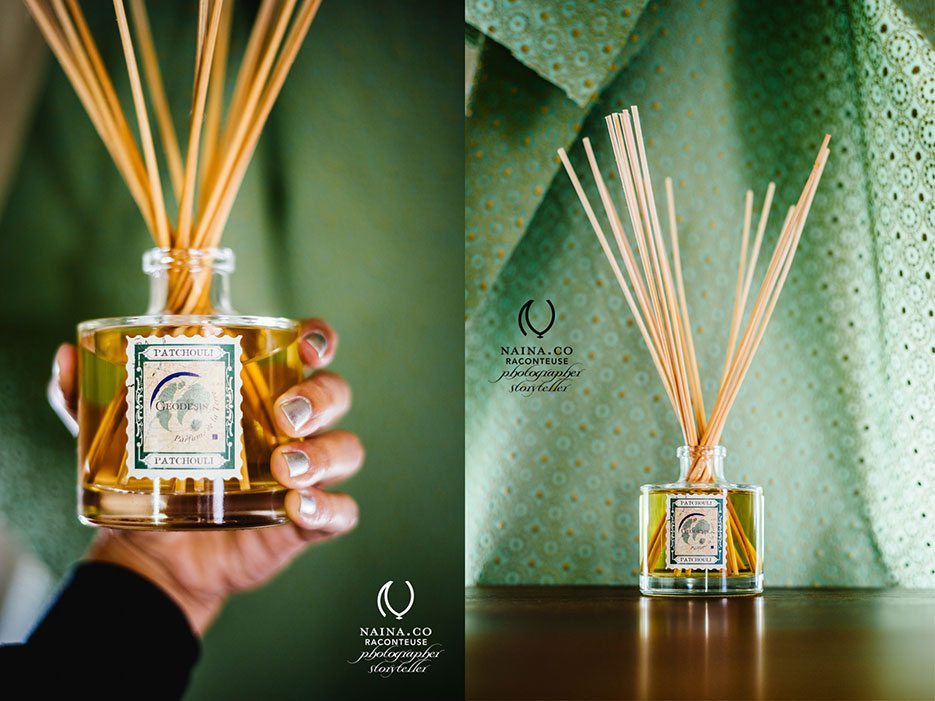 For size reference above.  This bottle contains 200ml of the Patchouli fragrance.
*This product also contains Coumarin, which might produce an allergic reaction in case of direct skin contact.
Previous stories on Naina.co about GoodEarth and Geodesis.
Geodesis on their Website | Facebook | Twitter
GoodEarth on their Website | Facebook | Twitter | Instagram | Pinterest
Follow Naina.co's updates on Facebook | Twitter | Instagram | Pinterest