What I wore on Day Three of Wills Lifestyle India Fashion Week Autumn Winter 2014.
As you can tell, I'm getting more functional, more practical. Simple but with a bit of a splash of color.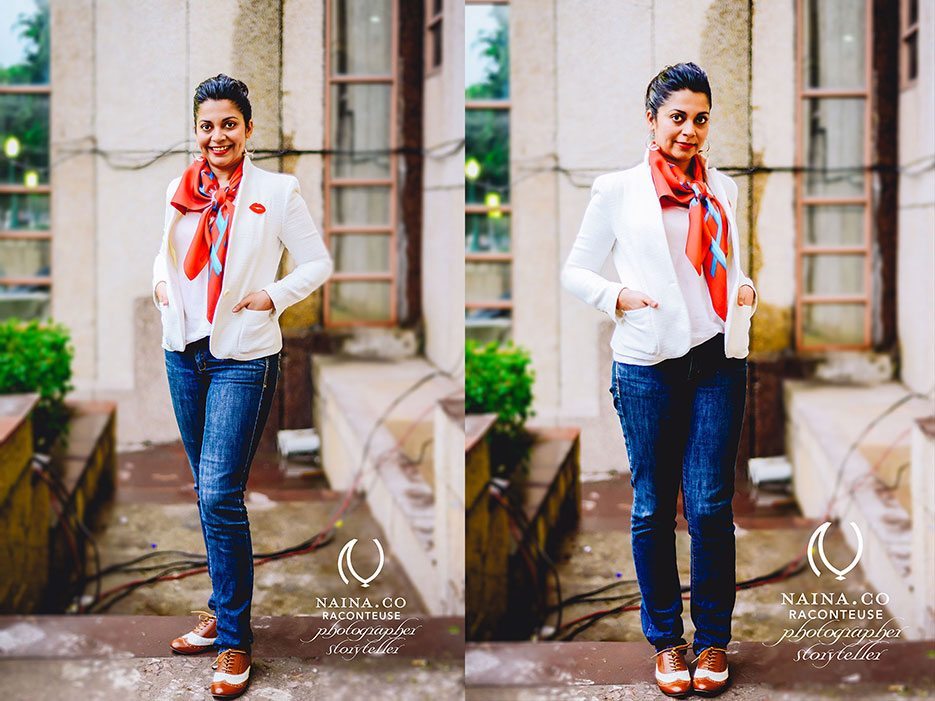 White jacket from Zara.
Denims from MANGO.
Brogues from ALDO.
White v-neck t-shirt from Forever21.
The scarf is the highlight here : for me at least! It's been designed by yours truly and production has been taken care of by Akanksha. It's called the #Hashtagger scarf. 100% silk twill. And it's got hashtags printed on it in 3D! Perfection eh? ( Still looking for a digital printer who can live up to my standards of quality – this is a prototype piece only – not on sale yet. )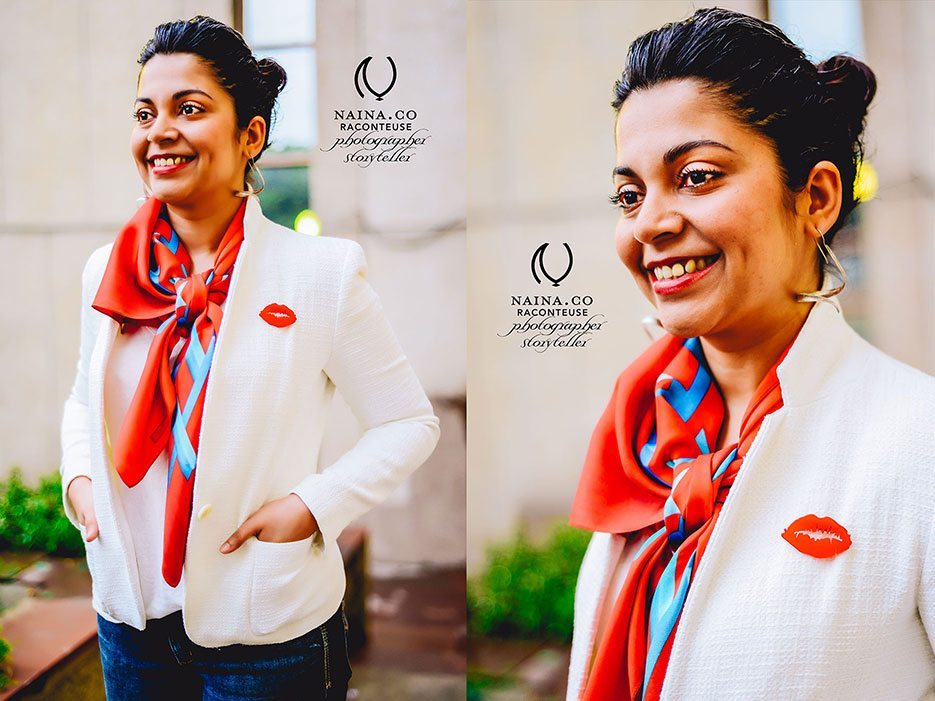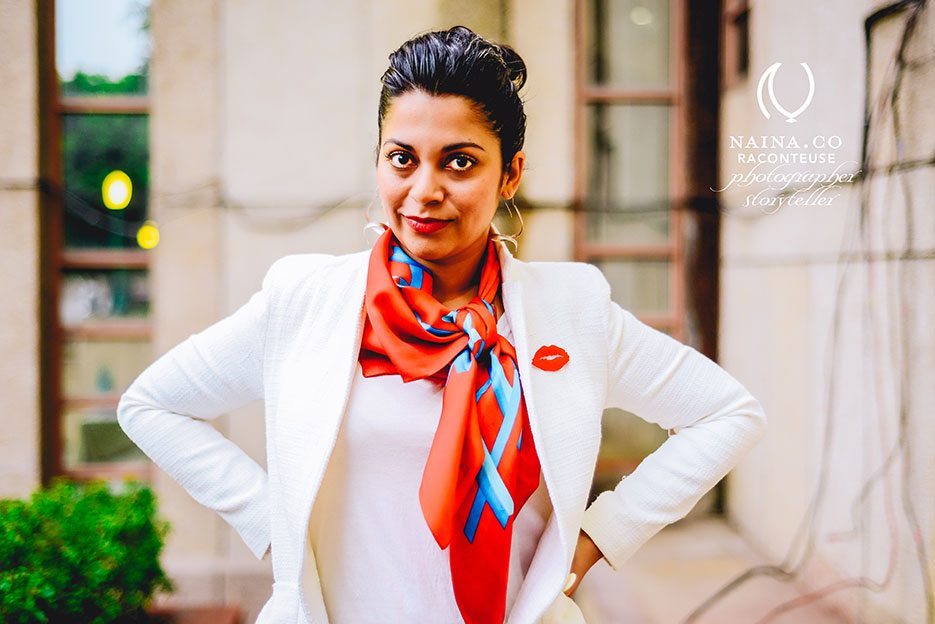 Ear rings are by a French jewellery designer and were purchased from a store in Saint Paul de Vence
The red-lips brooch was sent over by Ankita Tewari of @aeteedesigns LOVE it!
Thank you for the photographs @akanksharedhu! <3
See here for previous editions of #CoverUp
Updates from Naina.co on Facebook | Twitter | Instagram | Pinterest | Buy a Print from the Naina.co Store