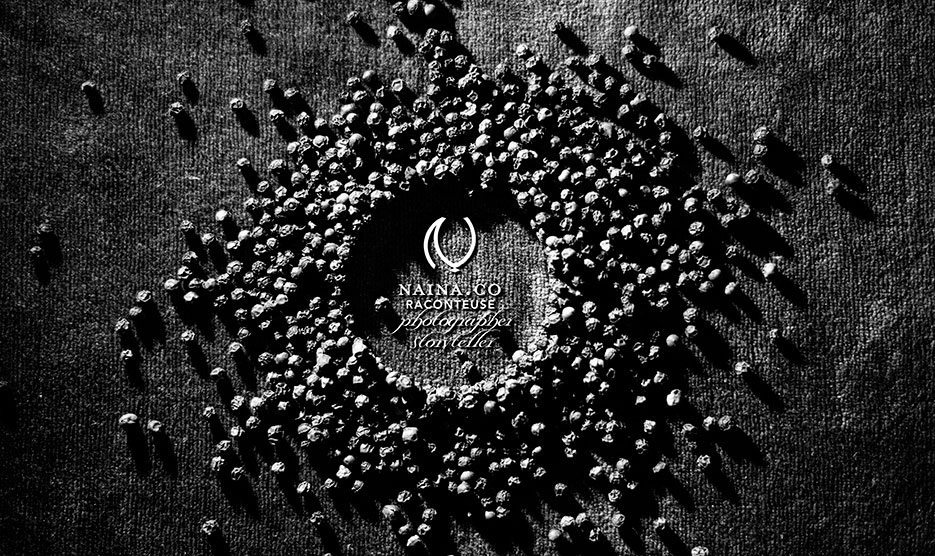 I have a history with black pepper. My mother has always loved adding whole black peppercorns in her food – the rice biryanis used to be loaded, as were the dals and vegetable sabzis. And my father has always loathed these additions. He gingerly picks out each peppercorn from his food and deposits it on my mother's dinner plate.
As a child, I was inclined to do the same but over the years I have developed a taste for the spunky black peppercorn. The flash of taste and buzz it creates on my tongue when I bite into it along with a morsel of my food, is now highly anticipated. Black pepper dusted on a preparation of eggs and salads has always been welcome.
I've always dreamed of traveling to a pepper plantation and spending a lazy vacation amidst the fragrant trees.
But I digress. While my association with black pepper has always been related to food, on my September 2013 visit to London, I came across this product on my friend's bath shelf. And it packed the same punch that pepper has always packed in my palette.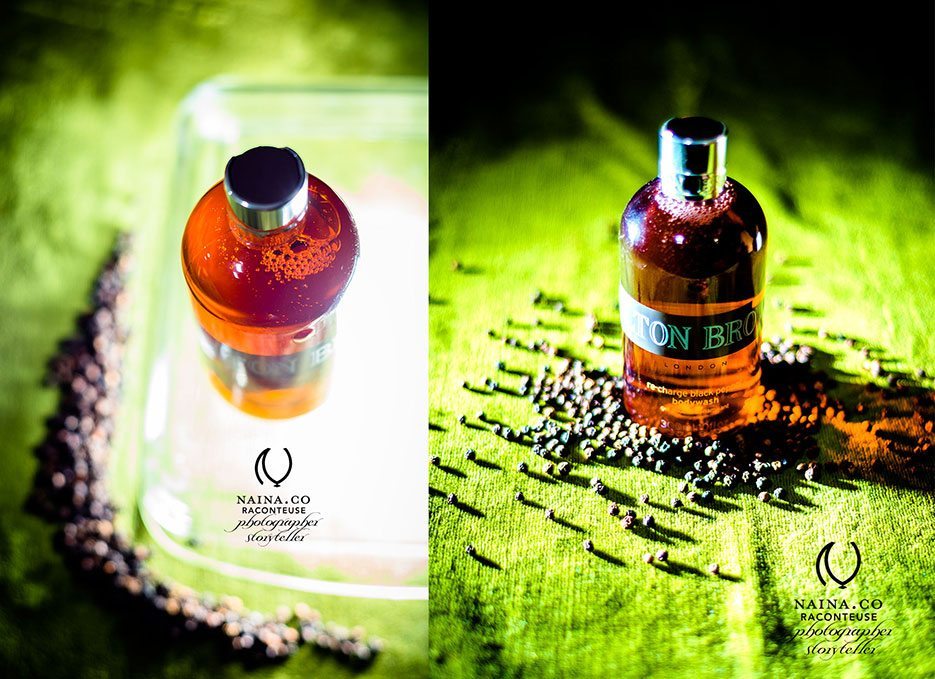 Molton Brown's "Re-Charge Black Pepper Bodywash" is a sweet, very refreshing and fragrant body wash that I was luckily able to procure in India as well. It wakes me up regardless of what time of day I use it! It doesn't carry any of the pungency of black pepper in case you're wondering – neither is it irritating to the skin – someone did ask me that, because the natural tendency is to assume that it's exactly like black pepper. But it isn't. A body wash with Madagascan black peppercorn oil (for antioxidant protection), fragrant coriander and herby basil.
None of their products are tested on animals. And the product range consists of fragrances, soaps, bodywash, shampoo, conditioner, sun treatment and protection, hand wash, bath gels, body scrubs and a whole bunch of other beauty and wellness options.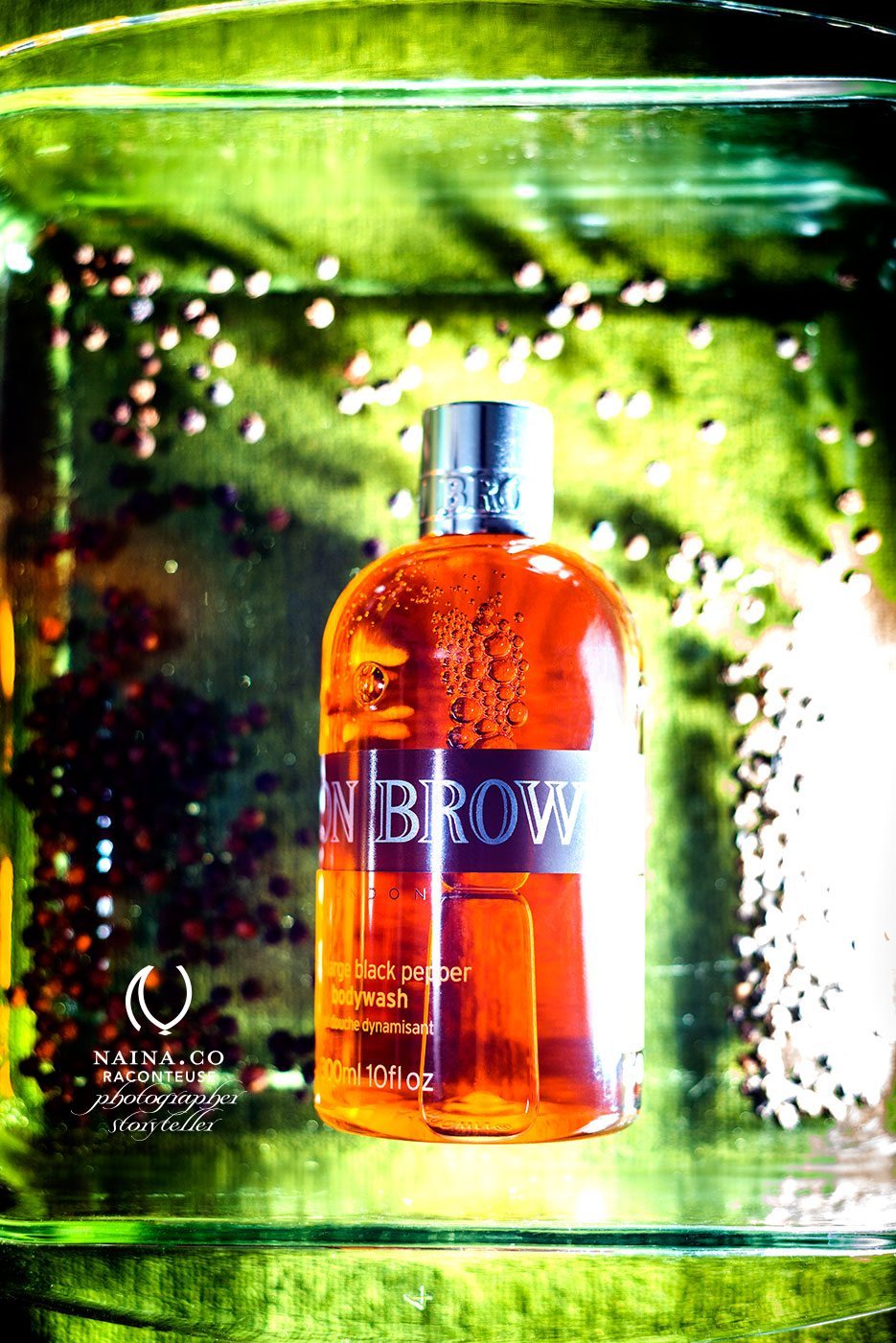 This product packaging is slightly older, the new packaging and rebranding can be seen on the product page for Molton Brown's Black Peppercorm BodyWash. This was previously called "Re-Charge Black Pepper Bodywash" as seen in the photographs of the bottle I am currently using. I made an in-store purchased from the GoodEarth Store at Khan Market, New Delhi. The product is not available on the GoodEarth Online store, however.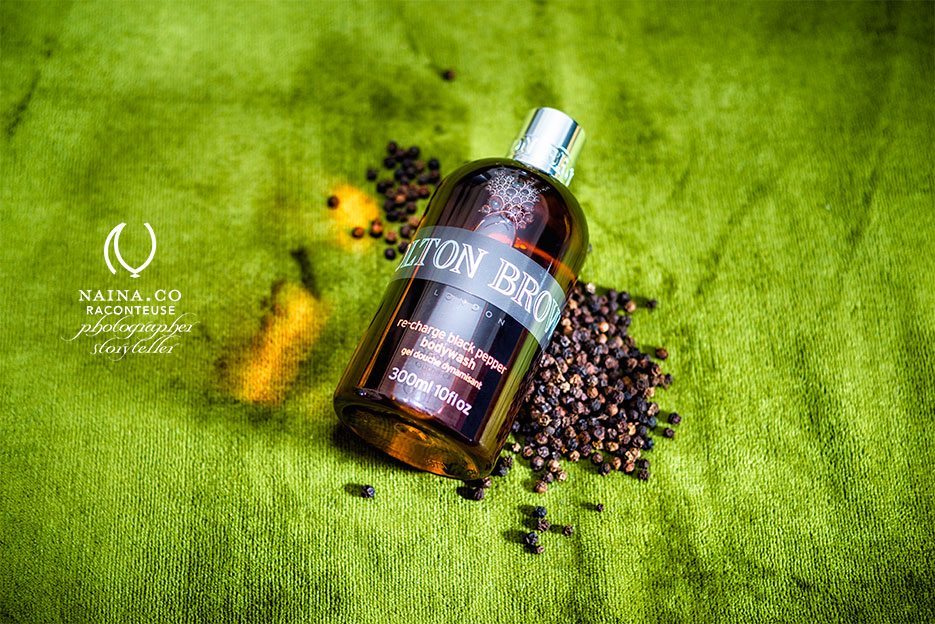 Molton Brown was created in 1973 by Michael Collis and Caroline Burstein and the brand originally started off as a hair salon. All products were and still are manufactured and produced in Hertfordshire, England. The brand was acquired by Japanese cosmetics firm KAO in 2005 and production is still continued in their expanded manufacturing facility at Hertfordshire.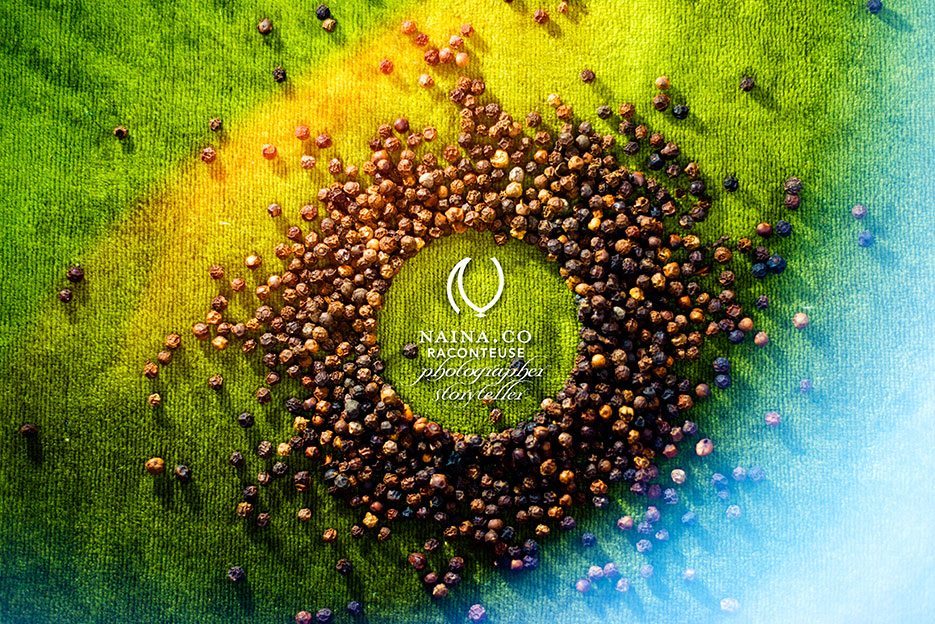 And DO NOT forget to check this out below :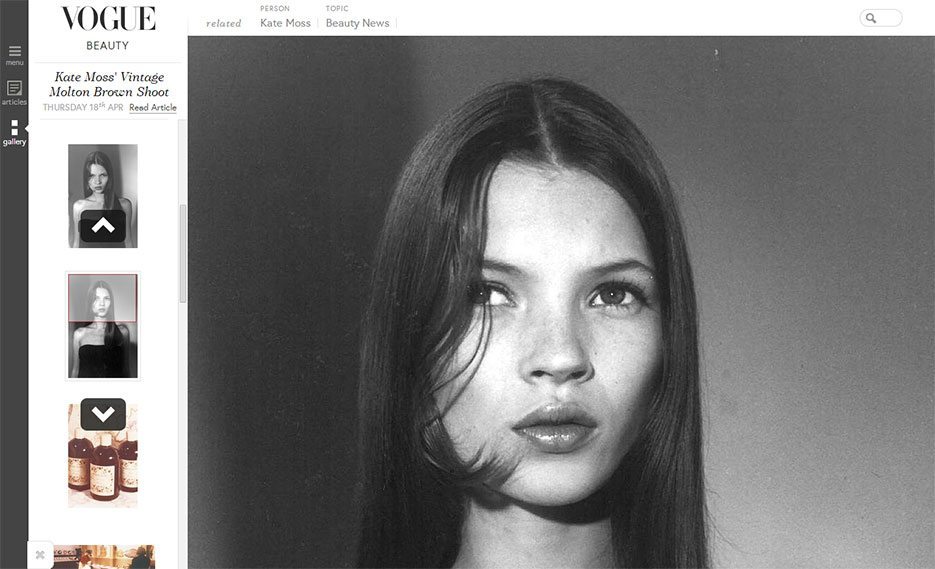 Yes. That is Kate Moss! The screenshot above is from the Vogue website's story on Kate Moss' Vintage Molton Brown Shoot that was published in April 2013 on the even of Molton Brown's 40th Anniversary. Ms. Moss was then an unsigned and not very well known model.
I am now looking forward to trying out more of their products – especially getting a gift box of their Men's range for the husband and the Lime 7 Patchouli range! I love Patchouli. Not only are the products themselves very luxurious, the re-branded packaging further adds to that very same feel.
Molton Brown on their Website | Facebook | Twitter | Instagram | Pinterest
GoodEarth on their Website | Facebook | Twitter | Instagram | Pinterest
Follow Naina.co's updates on Facebook | Twitter | Instagram | Pinterest