There's so much going on that I find it impossible to dedicate individual blog posts to each of those stories. And before I am able to figure out how to share, the news is already old. #WhatsUpNaina is an attempt to provide a monthly ( to start with ) update on the things happening around town and the latest of the season.
Biba sent over these pretty and quirky cotton trousers from their Spring / Summer 2014 collection.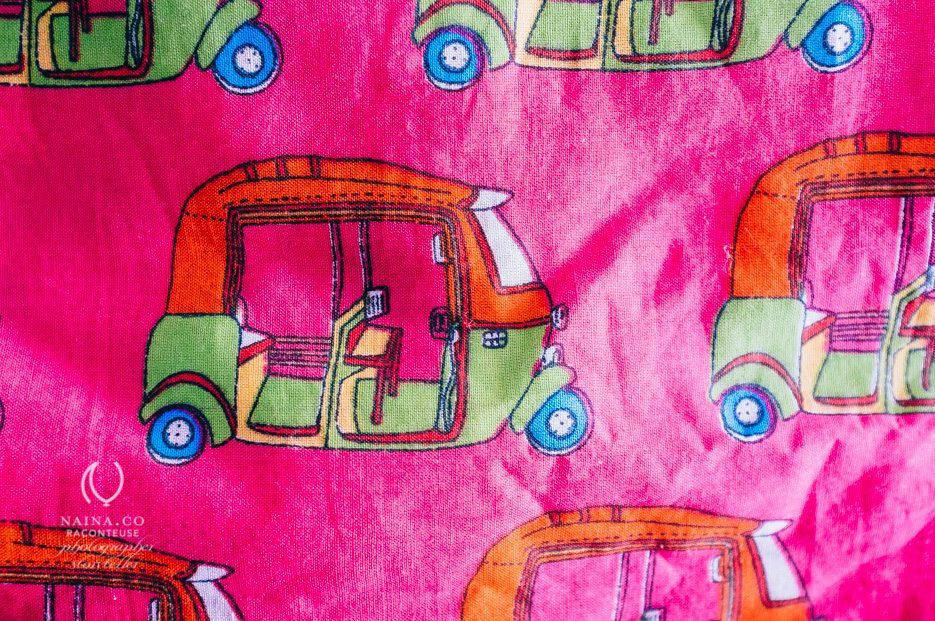 I like wearing a lot of white during the Indian summer especially during the days. It brightens up my skin and is an eternally beautiful color. But I usually combine my whites with a blue denim or formal trousers. And I have been looking to add more comfortable cotton trousers to my wardrobe.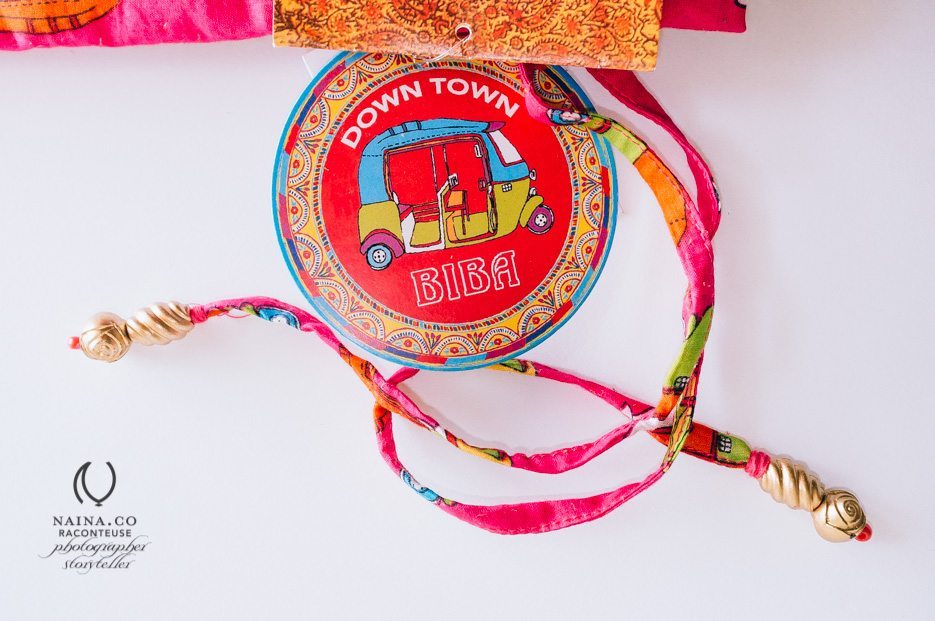 This autorickshaw print is perfect as the new addition. It costs INR 699 and can be purchased from a number of online portals like Jabong.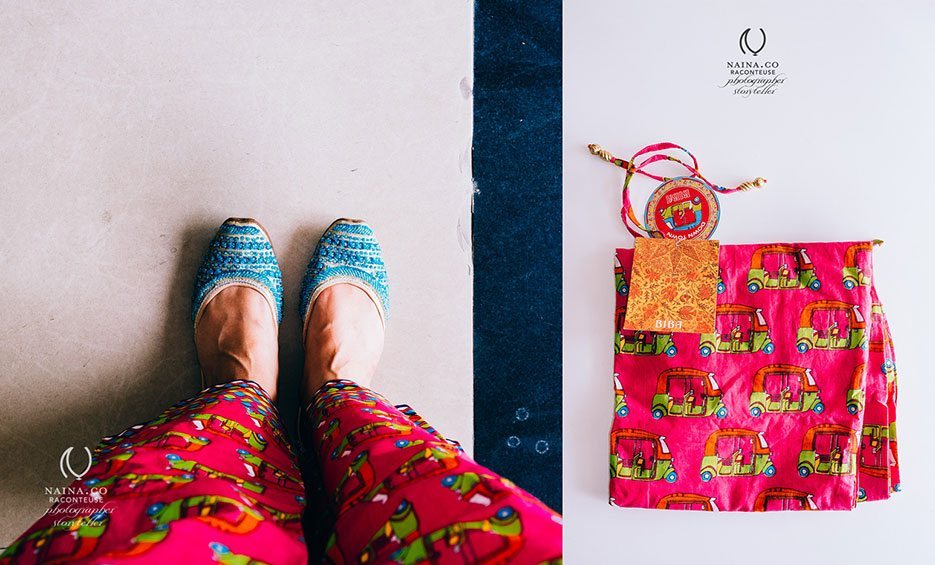 I paired mine with a Kilol white chikan kurta and blue-beaded jootis. Large silver hoop earrings to compliment the light and summery ( and very airy ) look. I would have liked the trousers to be an inch longer in length though, I think that might have complimented my figure slightly more. And I would've liked a couple of pockets too – the trousers don't have pockets. But you can't really go wrong with comfortable cotton trousers in the summers! I'm very happy with this new addition. I've worn it outside the house for casual visits with friends and I've been wearing it indoor and to bed.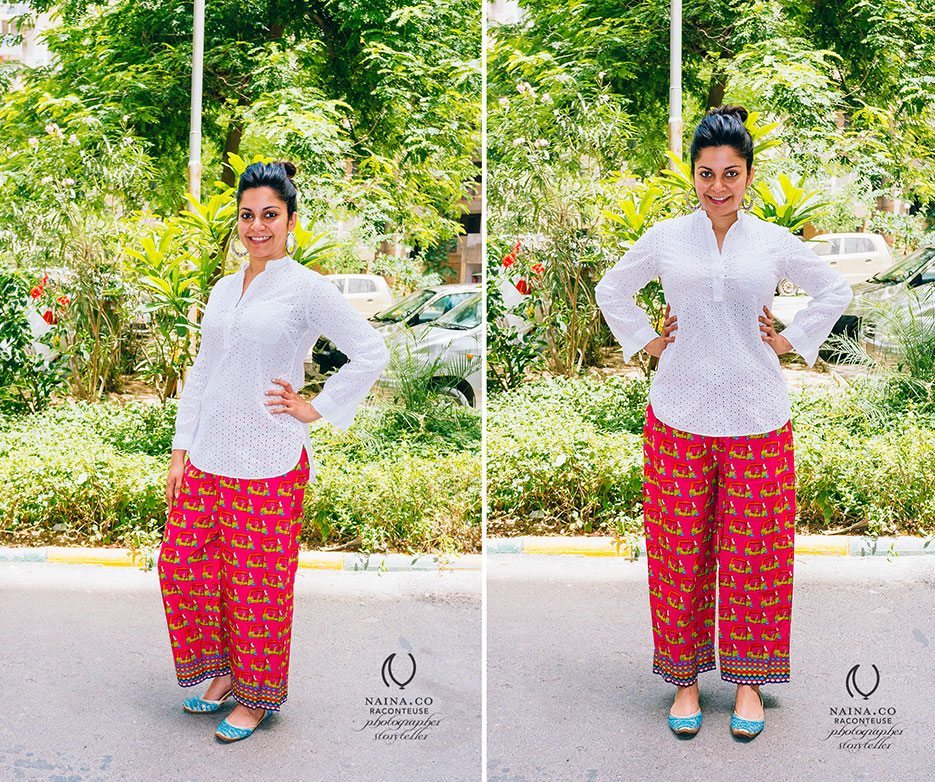 The hot news in town is the new Neel Sutra store that has opened up at The Oberoi Hotel in Gurgaon.
The store has been open a few months and the formal launch party took place on the evening of the 17th of May.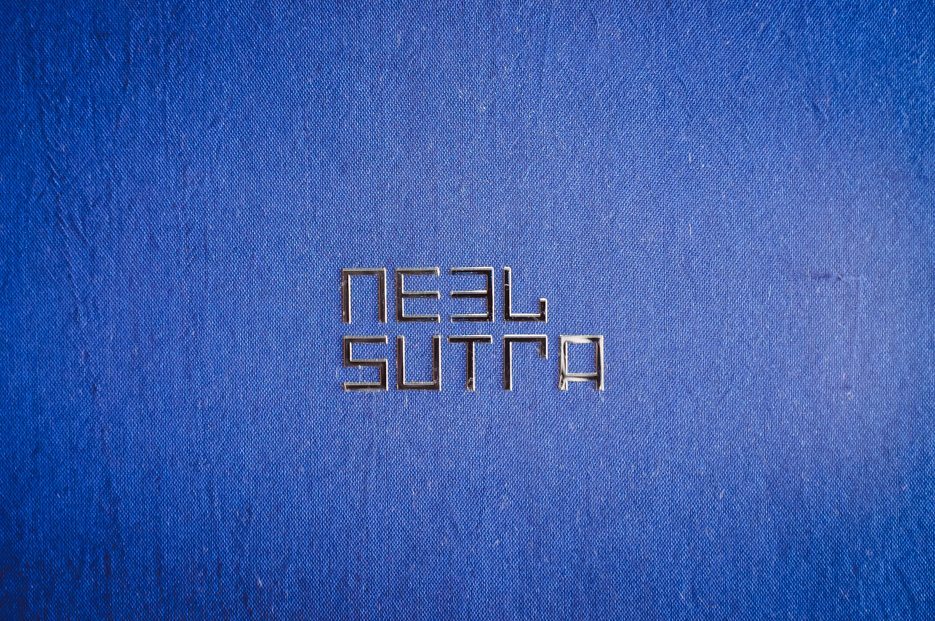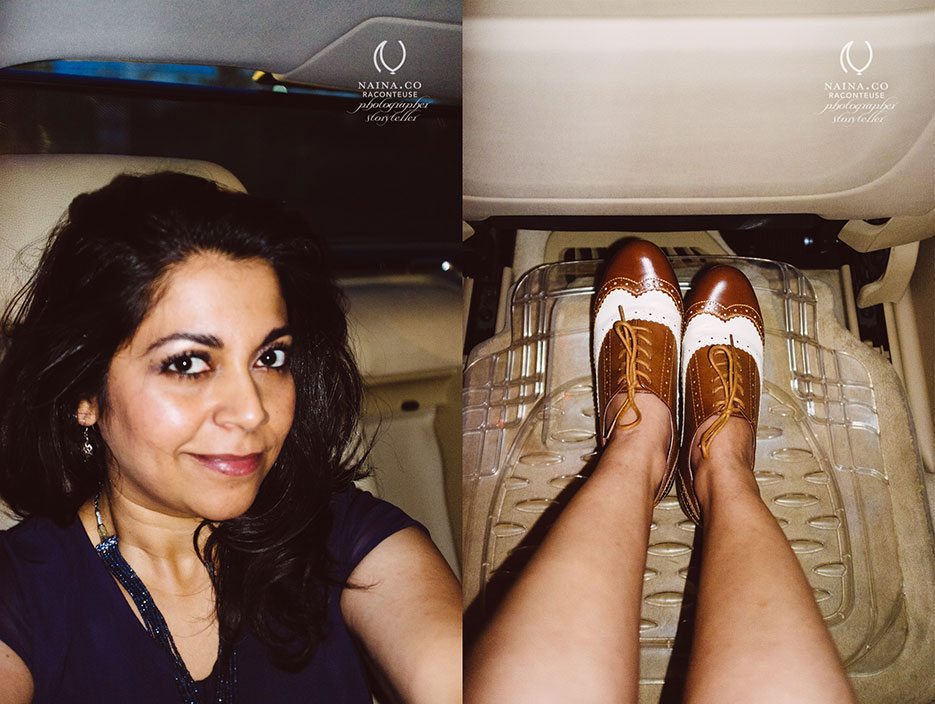 Despite Uber having launched in New Delhi, it's always a pleasure finding a chauffeur-driven luxury car arrive to pick me up. Especially when the ride is going to be during peak-traffic hours and from Noida to Gurgaon. Both ways I had great chauffeurs, Roshan and Shiv of The Oberoi Gurgaon.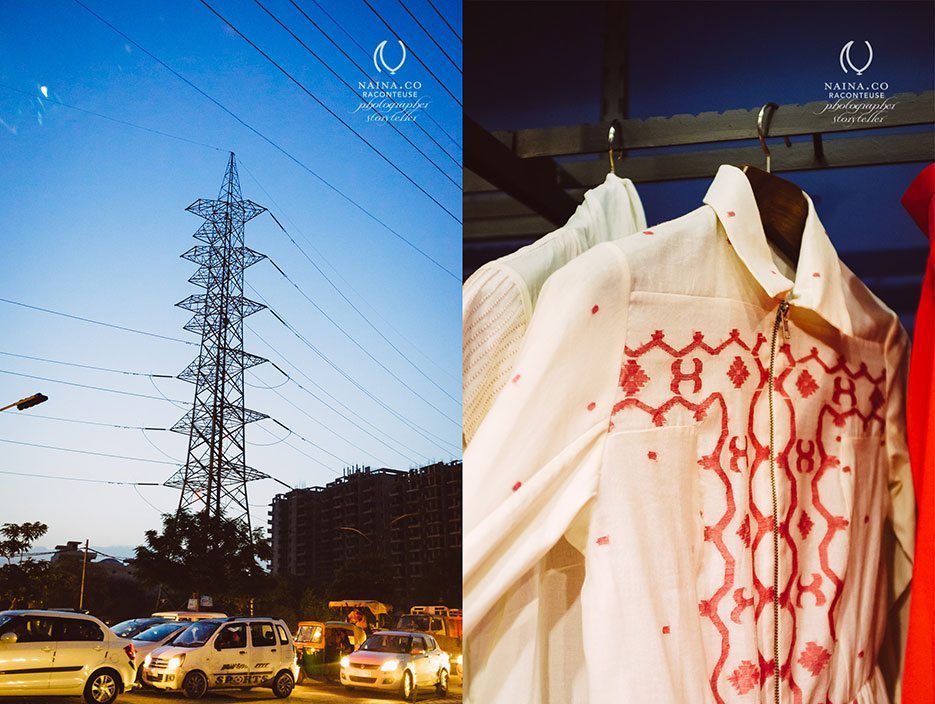 Top of the line Indian fashion designers retail their very well-curated pieces at the Neel Sutra store. The pieces are curated by Mr. Sunil Sethi of the FDCI and fashion designer Deepika Govind.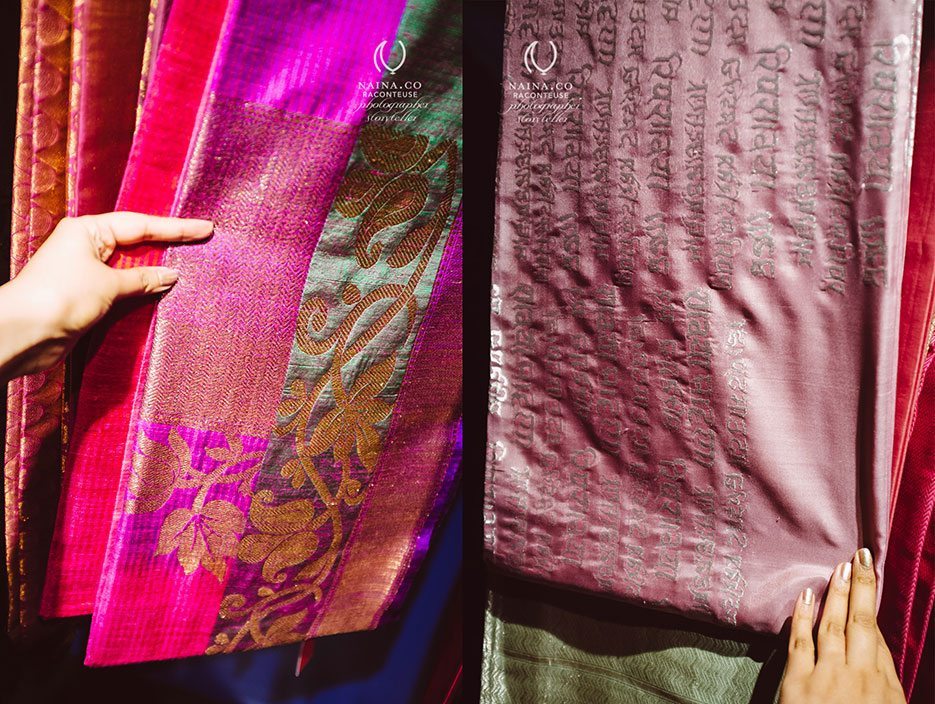 There was also a large collection of Indian sarees and I could tell that most of the guests were interested in those. Great for the traditional weaver.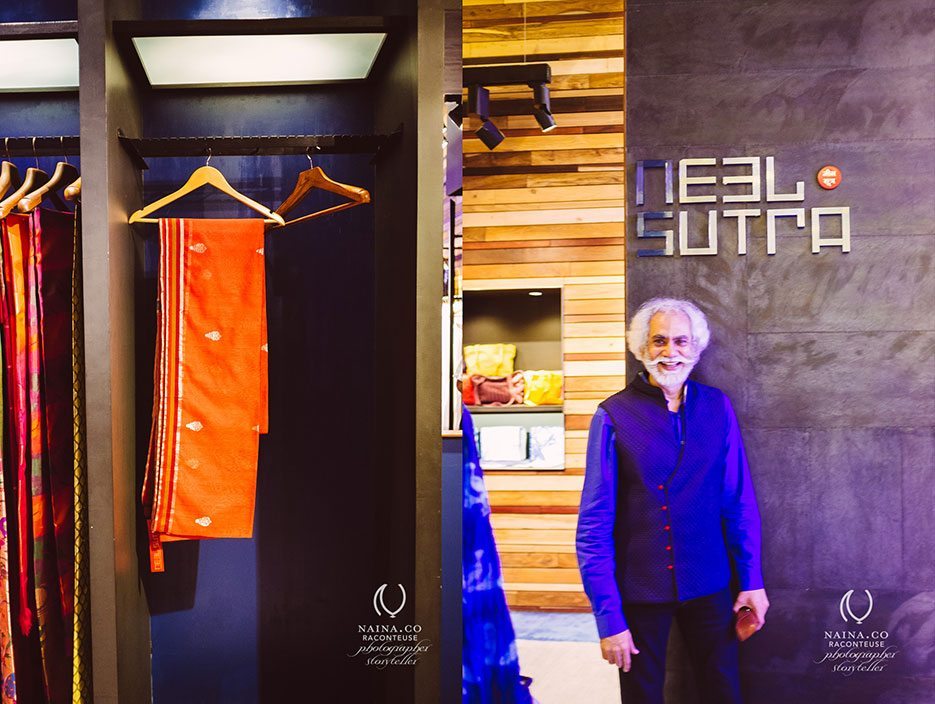 Love Mr. Sethi for posing solo for me!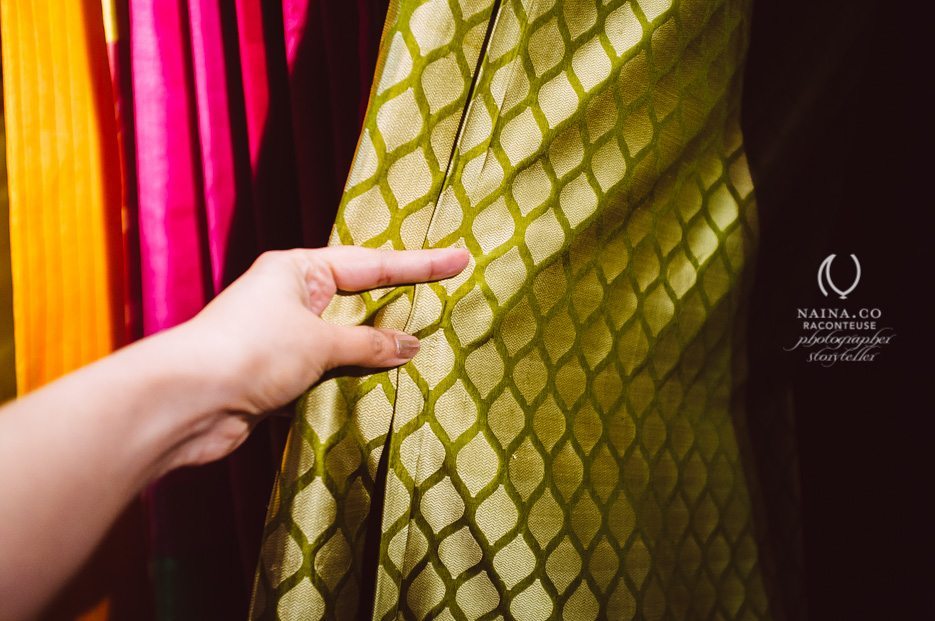 The selection of clothes gave me the impression that it had been curated keeping in mind the type of clients that The Oberoi Gurgaon might attract. The hotel also has a very well done luxury section that houses stores like Gucci and Bottega Veneta. Adding the Neel Sutra store to bring in a very Indian element to this section is a good idea for business. The curated collections within the Neel Sutra store were small though. I am assuming they will be replenished and the pieces will be rotated to keep customer interest without losing out on the curated quality.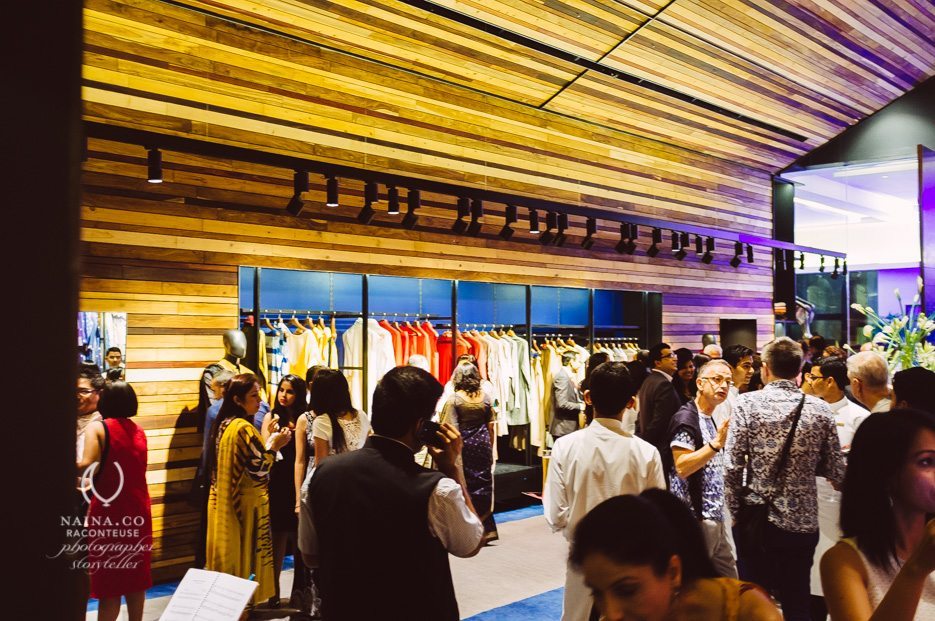 Silver Monkey Communications did a fantastic job of managing the event. Every detail was well thought of and a horde of guests turned up even in the month of May! ( Summer vacations for most. )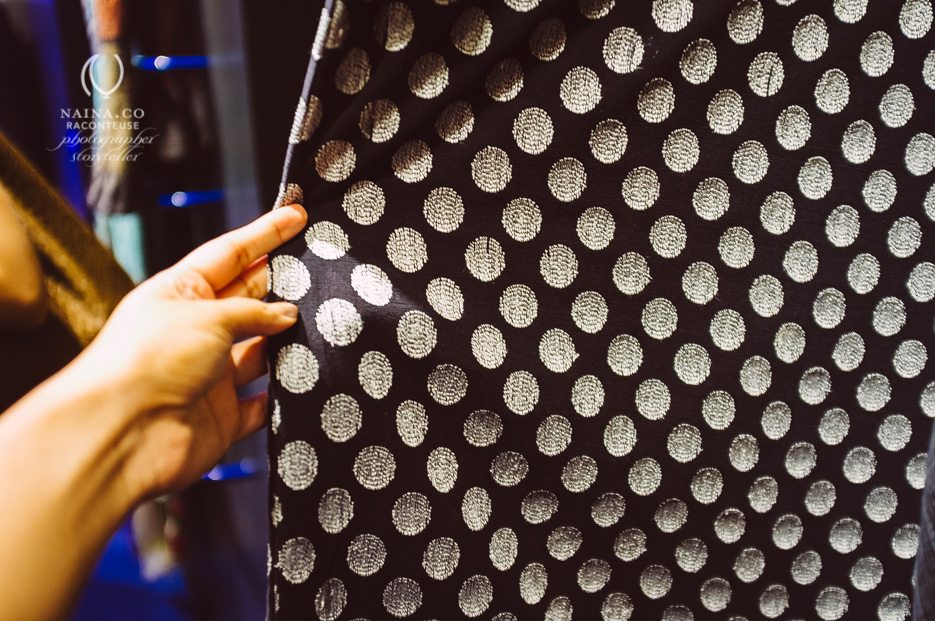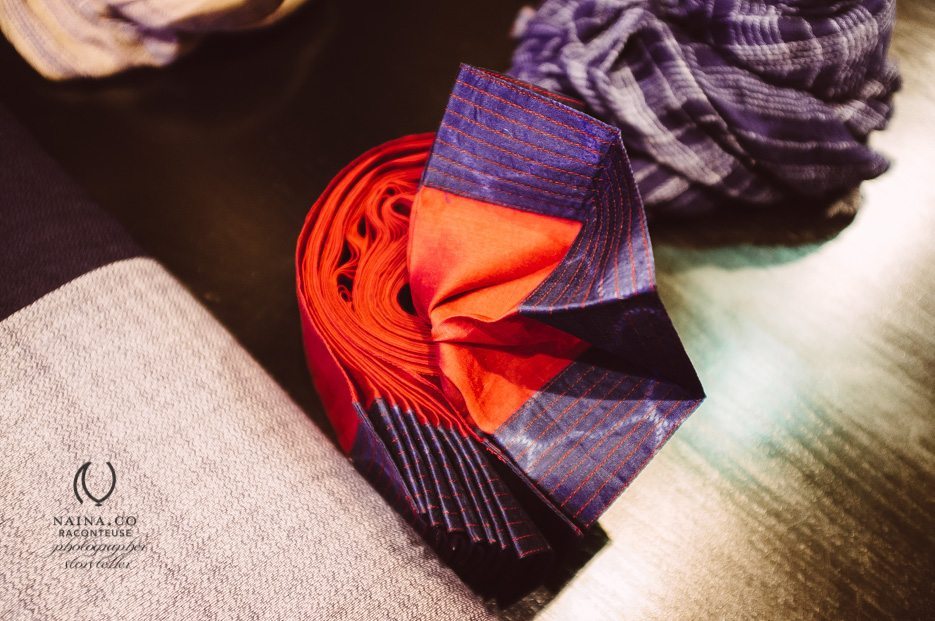 The store also houses clothes for men, stoles and bags.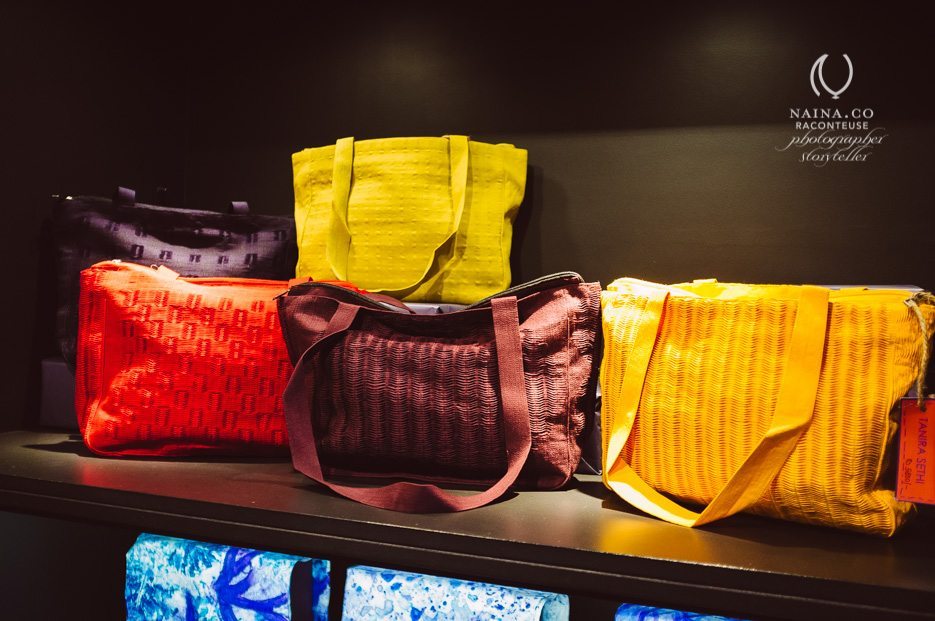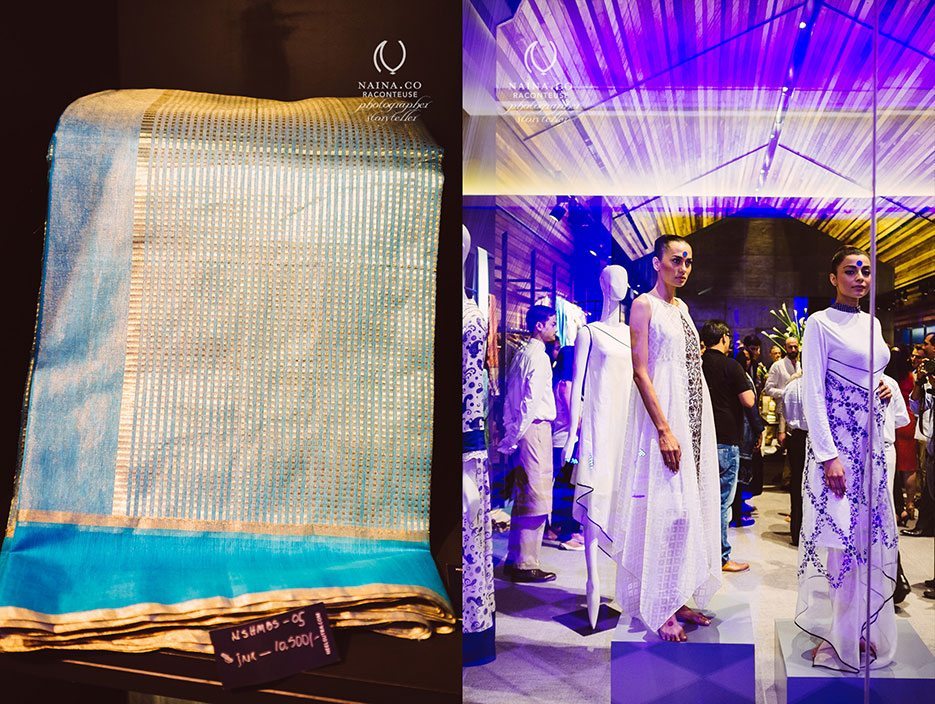 I was thrilled to find that when I asked for a glass of beer instead of the champagne and wine on offer, I got one! Can't recall the number of times I've had to "slum" it out with just plain water because beer is usually not in the menu and I'm no longer consuming red or white wine. A white wine sangria would've been nice as well but after a couple of helpings of that, I'm sorted. Beer keeps my interest a while longer and I do love it.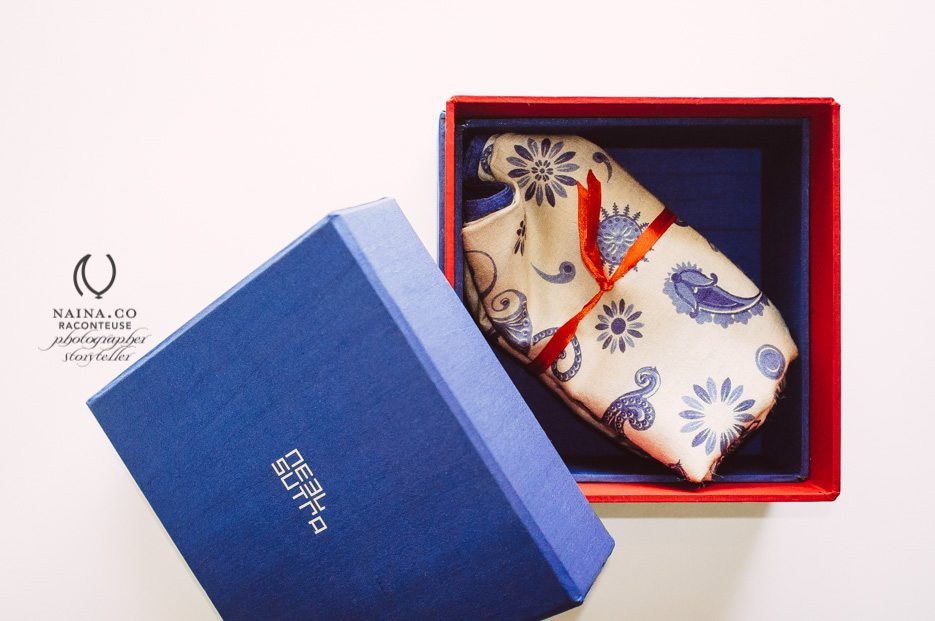 The press kit / goodie bag was also very nicely done. There were two boxes. One with this beautiful scarf / stole and one with chocolates and macarons from the hotel's patisserie. ( Although the macarons were too dry by the end of the evening. I like them slightly more moist – not like crunchy biscuits. Food and personal tastes notwithstanding, it was well though-of to include chocolates too! )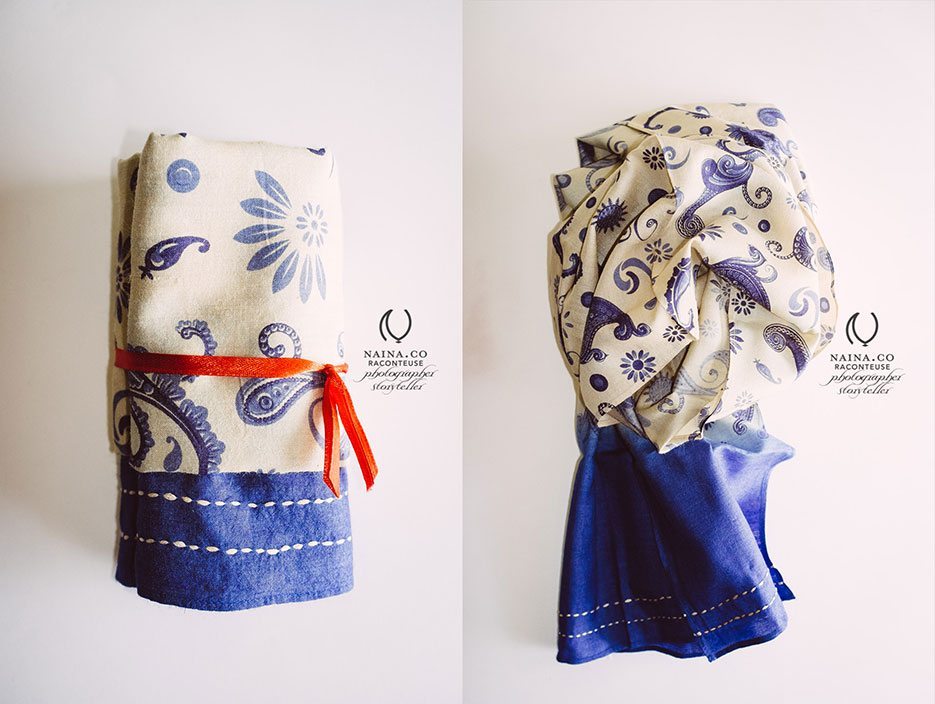 The third part of this update is about this beautiful sparkling Rosé by Jacobs Creek. They sent over a bottle and I've been wondering whether to chill it and drink it as it or to include it in my next batch of popsicles.
Since this is the only wine I drink these days, I was thrilled to receive it.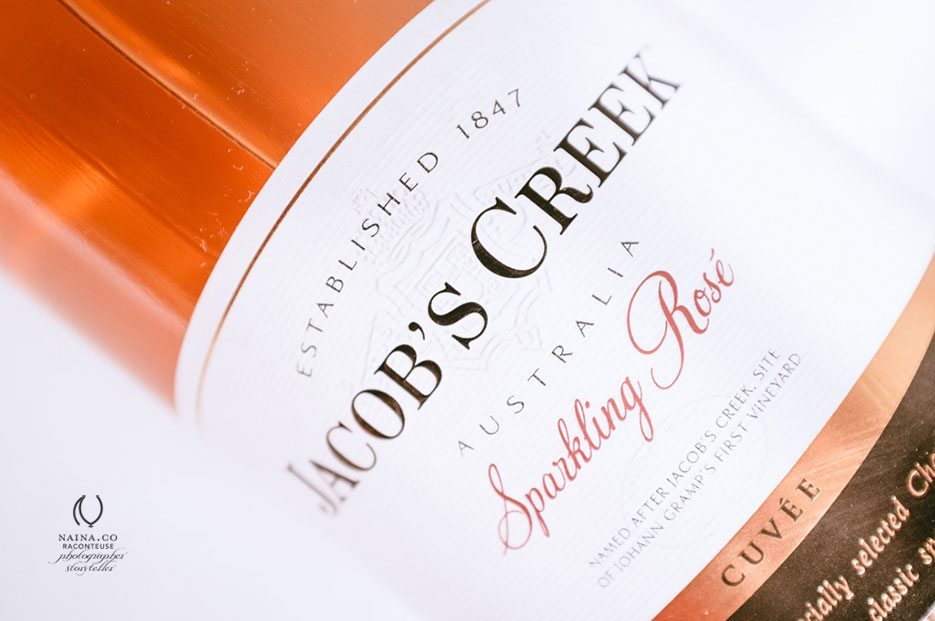 It retails in Delhi at the price of INR 1,450 and should be available at most wine stores. I haven't yet opened the bottle, waiting for it to chill well. My brain also seems to be more interested in finding out how to photograph it in attractive ways rather than in drinking it. I love the blush color. It's like a delicate sunset as you lounge by a white-sand beach, under a shade-umbrella and your butler serves you flute after flute of your favorite drink. ( Makes me want to run away to a beach right now! )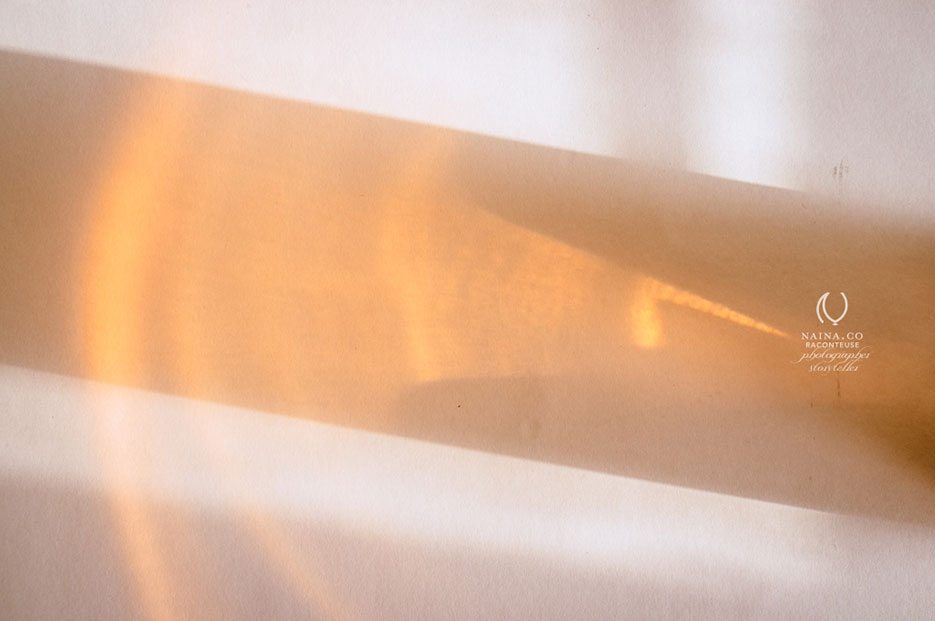 And that's a wrap.
Since this is the first edition of #WhatsUpNaina, there are no previous stories from the same series. But there will be, in the future. I like the direction this blog is taking and I also like how my clients are treating me.
There's always something new to be explored and discovered. This is what makes each person's life unique. We all see the world from a different lens and we also experience things differently. So don't take my word for it. Go out and experience things and thoughts and places and people on your own.
Updates from Updates from Naina.co on Facebook | Twitter | Instagram | Pinterest | Buy a Print from the Naina.co Store | Buy a Print from the Naina.co Store