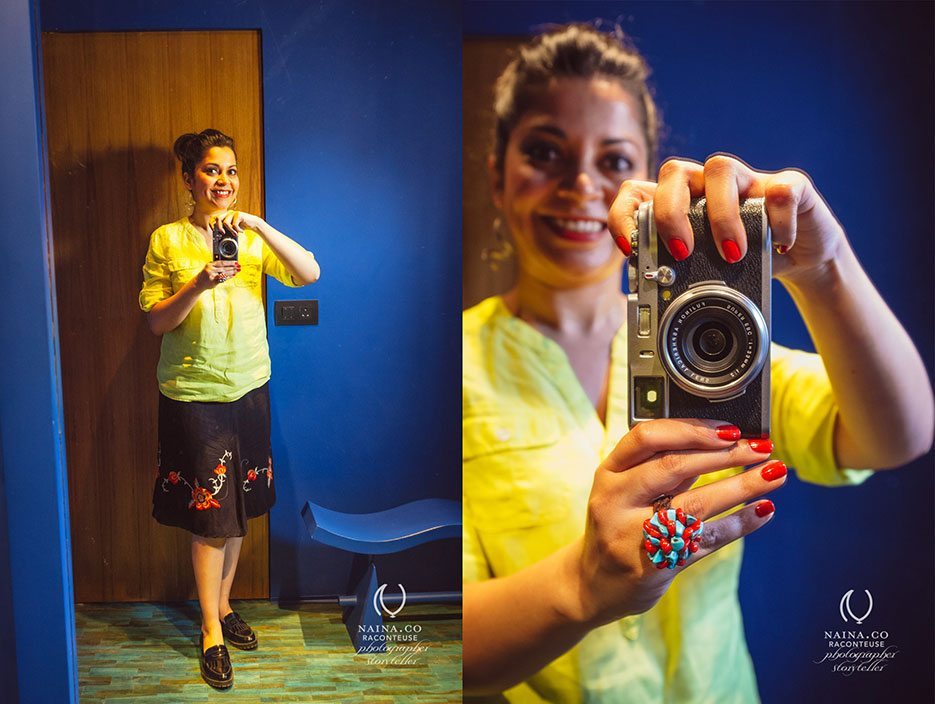 Just another day out meeting friends and getting some shopping done.
Summers means lots of Linen for me. My only problem with Linen is that it creases too easily and then stays like that.
But it's comfortable and airy. Skirt + Shirt combination with shoes I can pop off my feet in an instant. No laces. Maybe I should've gone with open sandals / slippers but then the dust and heat would've dried up my feet more than I'd like.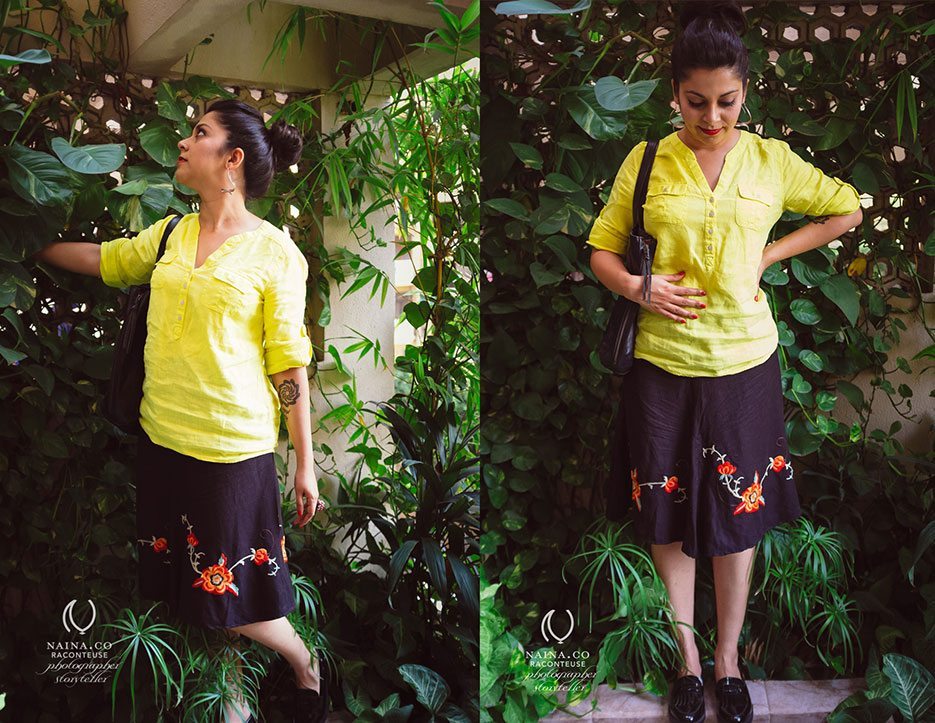 Red nails are a combination of dark red Lakme painted over with Pinkish Red 605 Tapage CHANEL.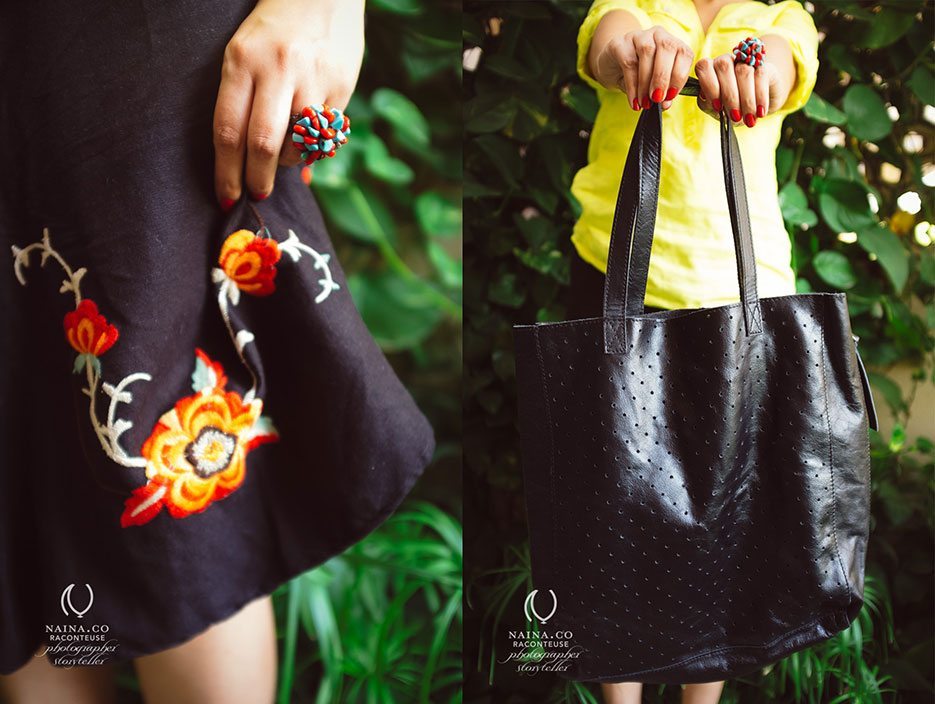 The bag has holes in it but not large enough to let anything through. If you're still worried you might loose something, there's a cloth puch that lines the insides of the bag – but it's not stuck to the bag except at two points where it's hinged at with metal pop buttons. In effect, that creates two pockets to carry stuff in. Simple, uncomplicated leather bag from Ivory Tag.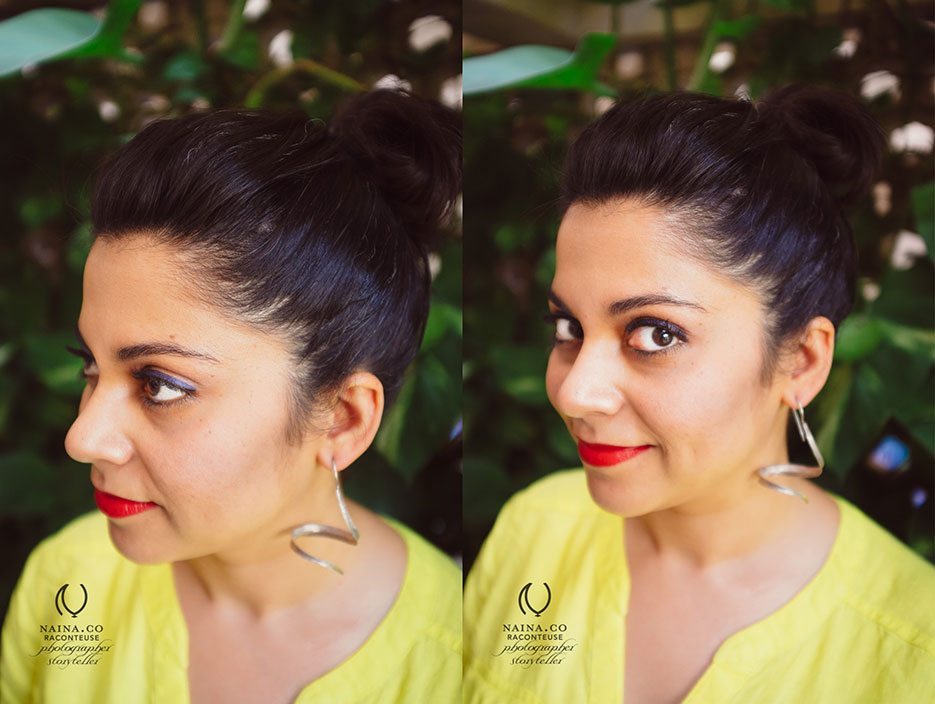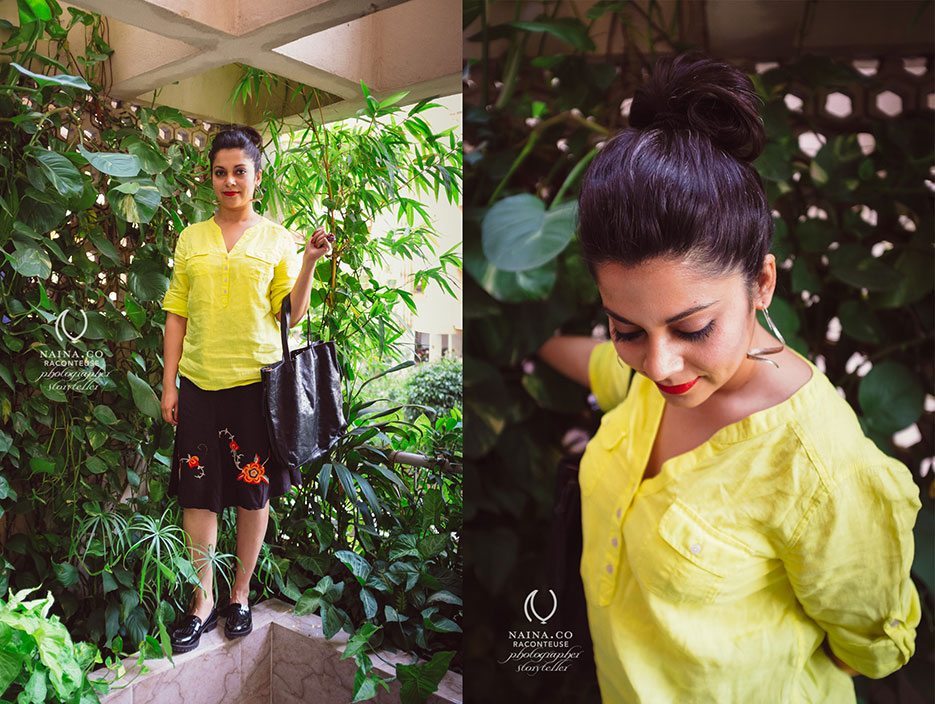 CREDITS
( Photos by @AkankshaRedhu )
Yellow Linen Shirt : Marks & Spencer
Embroidered Linen Skirt : CottonWorld ( a 2004/5 purchase )
Black perforated leather bag : Ivory Tag Perforia ( currently retailing for INR 999 )
Shoes : Zara
Eyeliner : CHANEL 2014 Eyes Collection – Stylo Yeux Waterproof – 908 Iris layered over Maybelline's Colossal Kajal ( used as eyeliner )
Lipstick : Ambika Pillai's Red Hot
Turquoise & Coral leather woven ring : Saint Paul De Vence, France ( artist unknown )
Silver ear rings : Saint Paul De Vence, France ( artist unknown )
See here for previous editions of #CoverUp
Updates from Naina.co on Facebook | Twitter | Instagram | Pinterest | Buy a Print from the Naina.co Store