You have already seen the photostory, now some details about the collection!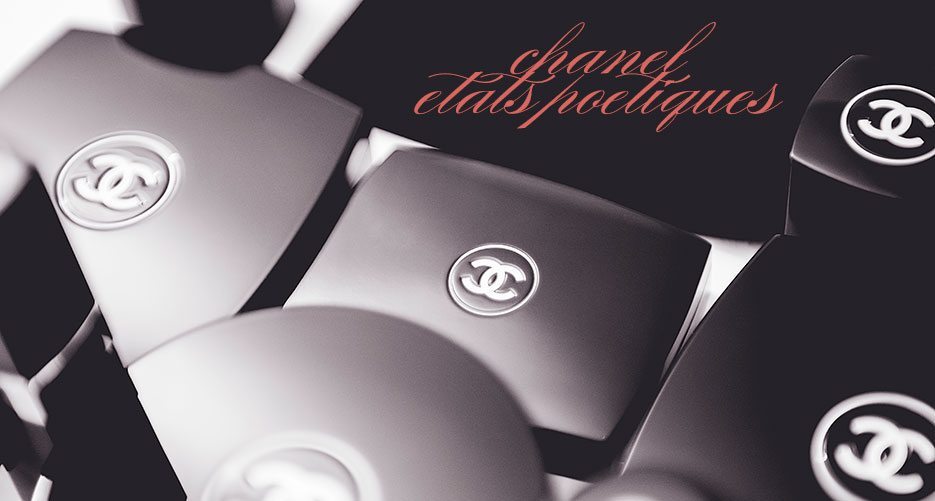 There's a new CHANEL Beauty Collection that's going to be launched on the 18th of August in India. It is called ÉTATS POÉTIQUES which means "poetic states" when translated literally.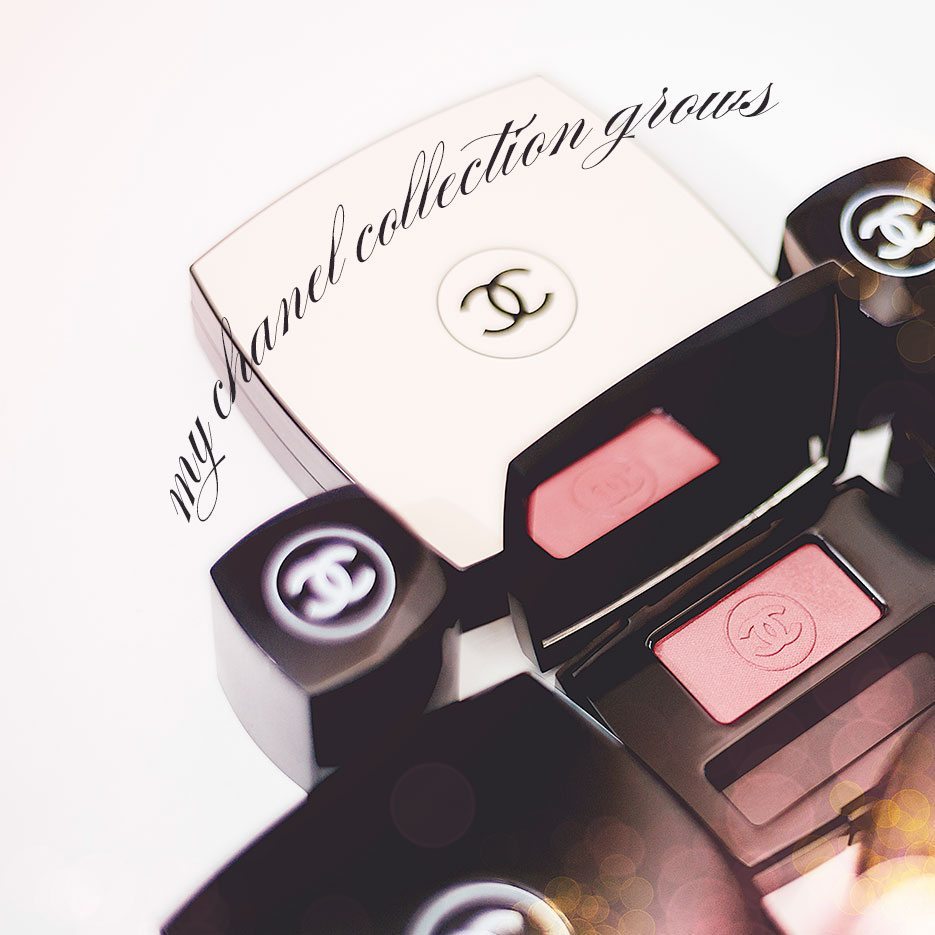 I like the idea of being in a poetic state of mind. There is no specified limit on the range of emotions that poetry captures and Chanel's latest collection tries to stay true to that concept. They have dark colors ( like the Orage nail lacquer that Akanksha shared on her blog that indicate the dark side poetry can represent. And they have happy light, multi-hued psychedelic colors that indicate the lighter, romantic, crazy happy side that poetry can represent. I like my material things to be connected to intangible thoughts and context.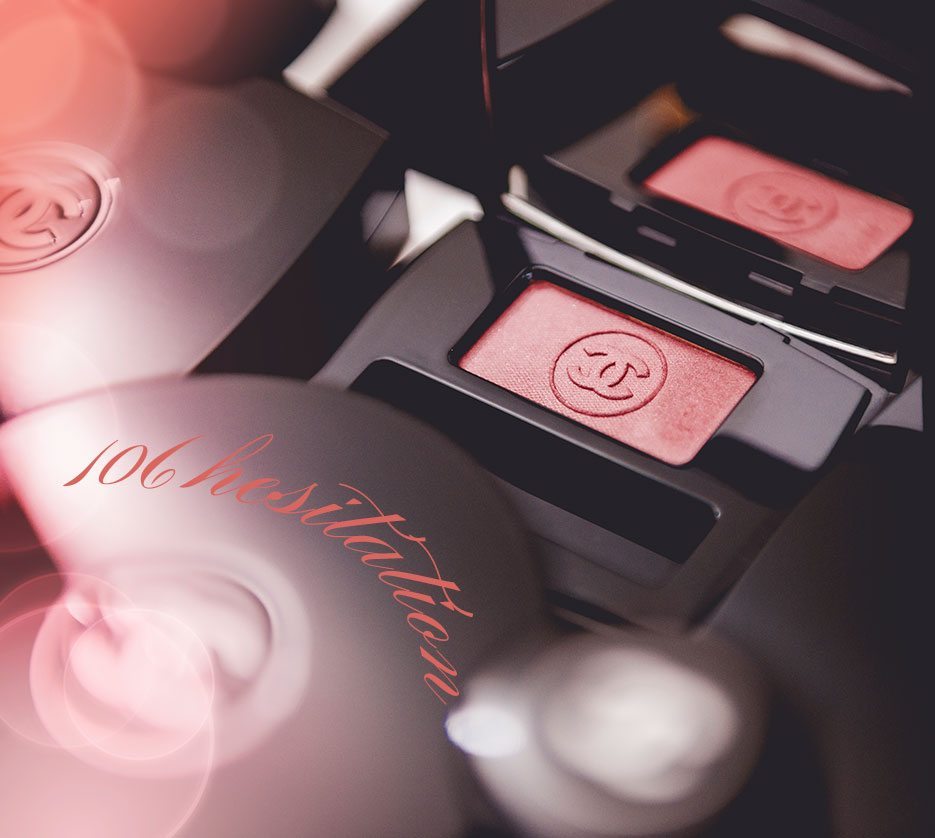 Above : Eye shadow in 106 Hesitation. I love this color because it complements my skin tone perfectly with a bit of color.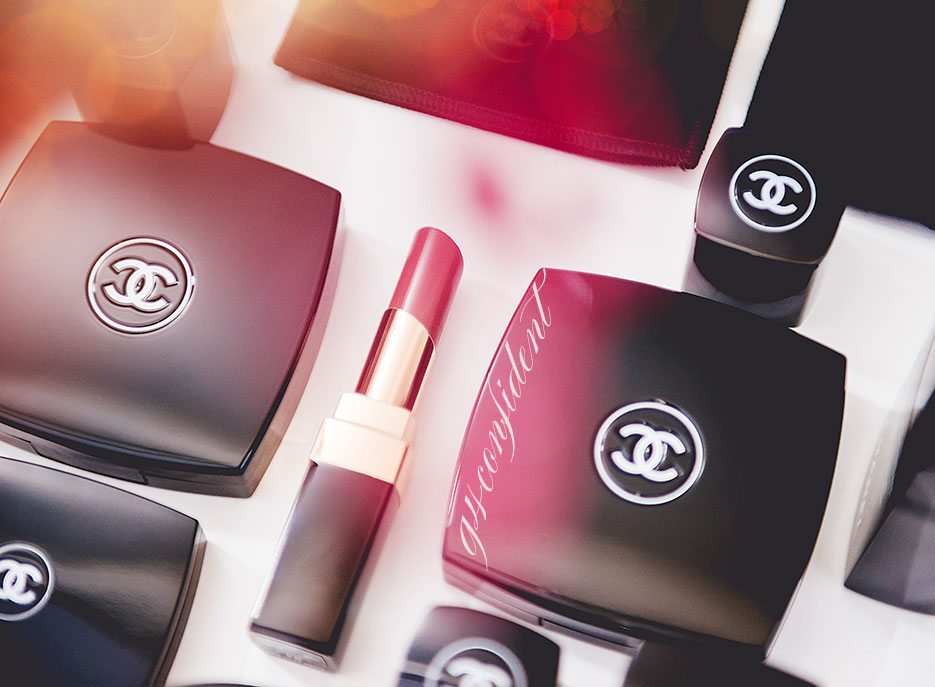 Above, Rouge 94 Confident lipstick. They've outdone themselves with the lipsticks – mainly the texture and hydration. The colors are not opaque and looking at the tube of color might be deceptive. The lipsticks are almost like colored lip balms, the colors are barely visible on my lips. Semi-sheer. ( The collection does have other lipstick colors that are more opaque – I haven't tried them. )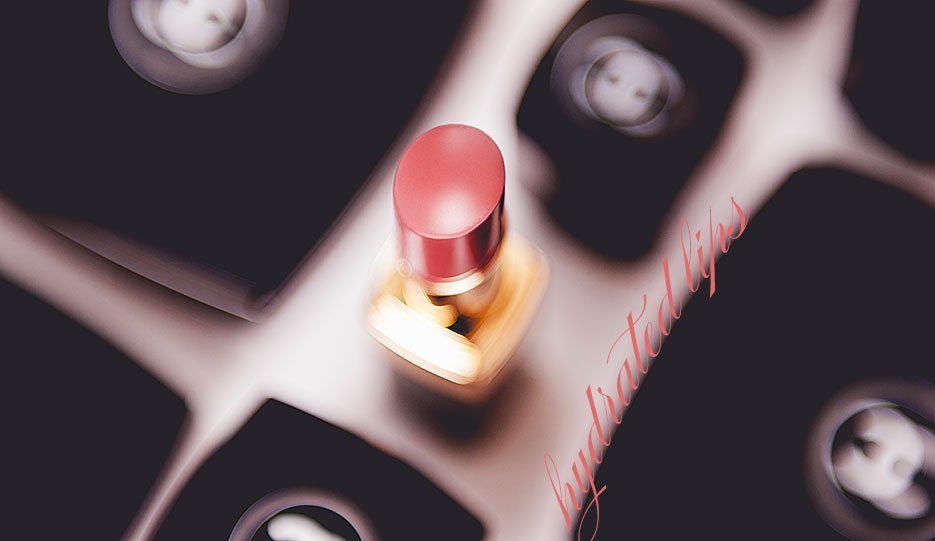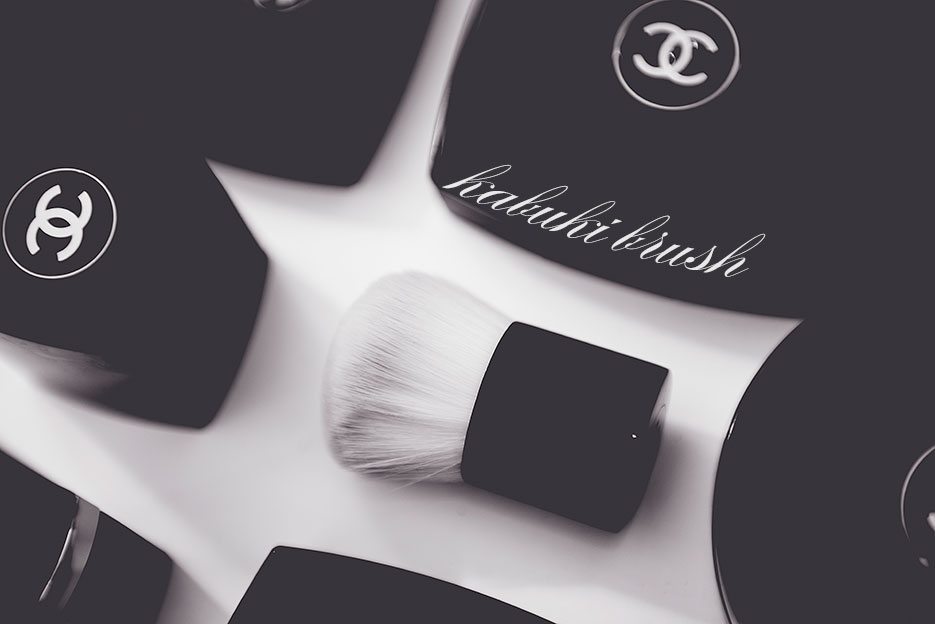 The Vitalumiere Powder Foundation jar is accompanied by the cutest, softest Kabuki Brush. Long after the foundation is blended, the brush gently lingers on my face.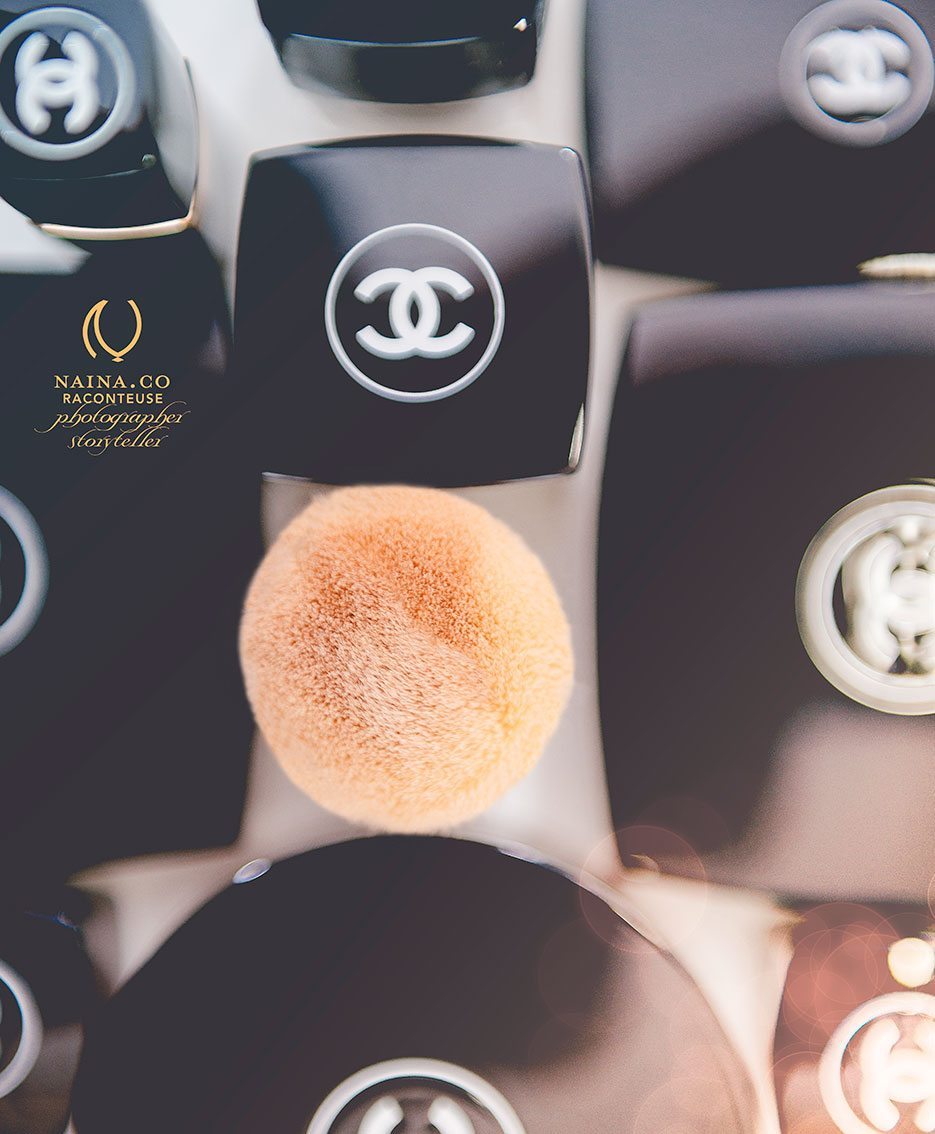 I wasn't able to find a link to the product from the Chanel website but the loose powder foundation is quite smooth. I got a No. 40, which was quite nice for my skin tone and yellowish instead of the usual pink, the latter being something I dislike. I prefer browns and yellows because they complement my Indian skin tone. The powder itself is not dry, it contains a bit of oil to get the powder to stay on my skin. This is nice because usually loose powder foundations are drying and end up creating a whitish sheen on my face. The foundation is also a SPF 15.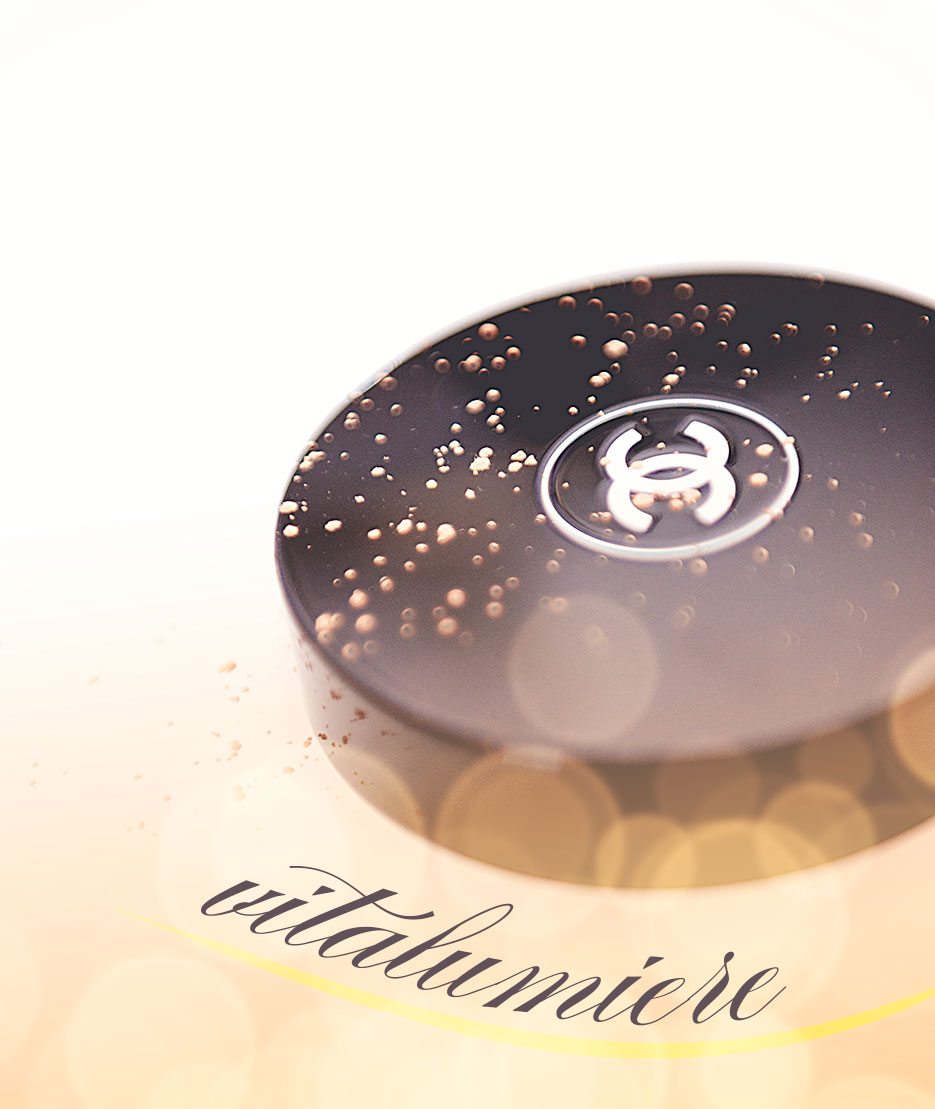 Chanel also sent me a nail lacquer called Atmosphere and while I was skeptical about the color when I saw the bottle and even after I'd applied it to my nails, I like it now. It changes color in different lighting situations. Sometimes gold, sometimes a pink sheen, sometimes multi-hued like Nacre. It is a beautiful, light color one can wear during the day and night. ( No photographs because I wasn't about to figure out how to capture the reflections. ) There is also a lip gloss which is similar in color to the Atmosphere nail paint. Almost nude but multi-hued. ( Yes. That rhymed. Poetry 😀 )
From 18th August, 2014 this collection will be available in India at the following store locations :
Chanel, Palladium , High Street Phoenix, Mumbai Tel: +91 9004882225
Chanel, Phoenix Market City, 142 Velachery Main Road ,Chennai ,Tel: +914430083606
Chanel, Select Citywalk, Saket, New Delhi – 110 017 .Tel: + 91-011 4211 4265
The Chanel Boutique, The Imperial, New Delhi -110001 Tel No: +91 011 41116844
You can find out more about CHANEL on their Website | Facebook | Twitter