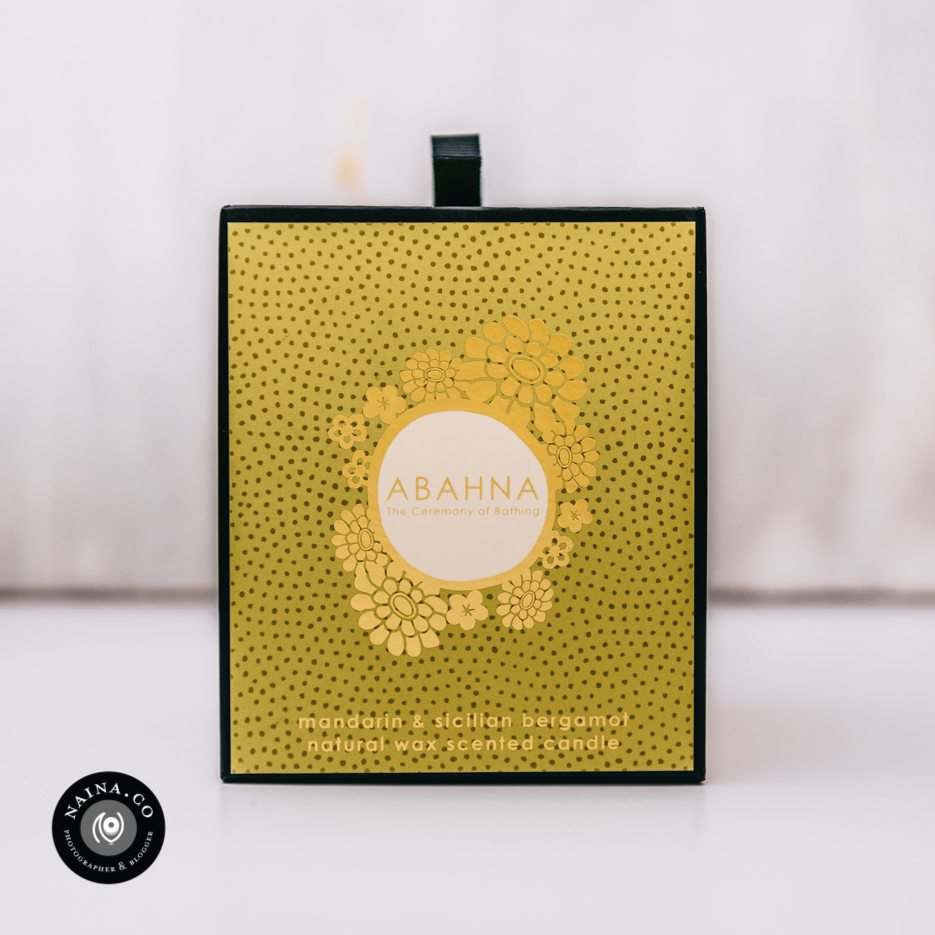 A good candle is its own reward. I tried to get more corny with that line but that is the best I could do for now. Visiting the GoodEarth physical store at Khan Market is always such a delight and always also such a bad idea. My eyes and nose find these beautiful objects that my brain then covets and before I know it, my hands reach into my bag and out comes that credit card. The latest visit yielded an aroma candle from a brand named Abahna ( product not available on the GoodEarth online store ). I enjoy discovering new brands like this. Abahna is a UK brand and they specialize in luxury bath products. Their tagline is "The Ceremony of Bathing". Their website says, "Made in England from 100% natural wax (palm oil free), each luxury scented candle is exquisitely fragranced with essential oils in our signature scents to suit your mood." Abahna won the prestigious Walpole Brand of Tomorrow Award in 2010 and is run by couple Claire and Ed Croft.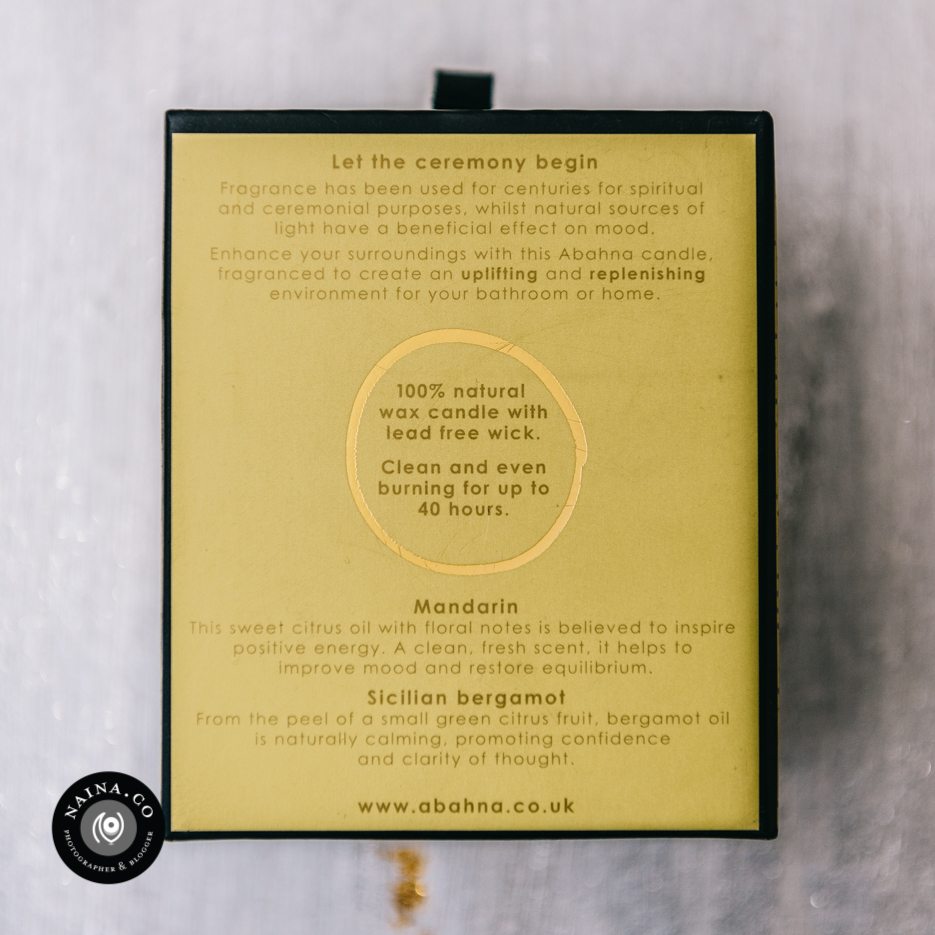 I purchased the Sicilian Bergamot & Mandarin candle. The was was exquisite and the fragrance divine. It was slightly sharp as per my personal preference but I love citrus fragrances and hand to try this one. My problem with all scented candles lies not with the candles but with me. I am greedy and this particular candle lasted 3-4 days of regular evening burning. The wick was strong and lasted till the end although the glass got sooty from the inside because I wanted to get to the bottom of it.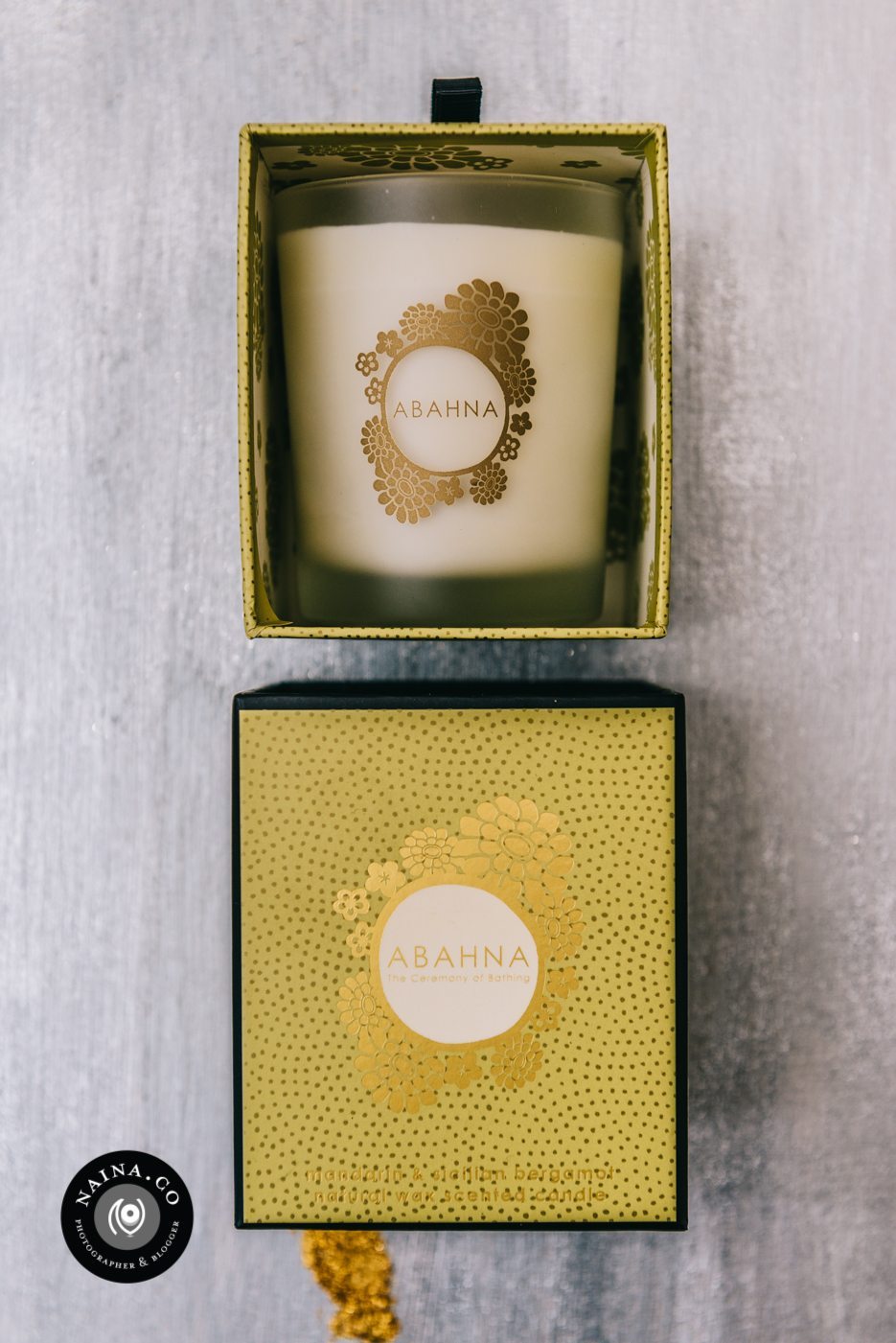 I hope GoodEarth will stock more varieties of fragrance release apart from just the candles. I would prefer to pick up a diffuser or a room freshener spray the next so that it lasts longer and so that I can choose when to release the fragrance ( which I can choose with the candle as well but come on, there should be a rule that once a gloriously scented candle is lit, it must not be put out till the flame blinks out on its own ). I also wish that the glass was food grade. Quite a waste to be throwing it away. Exquisite packaging as well. I will use it to keep some of my semi-precious jewellery. The packaging for this candle is like a little drawer.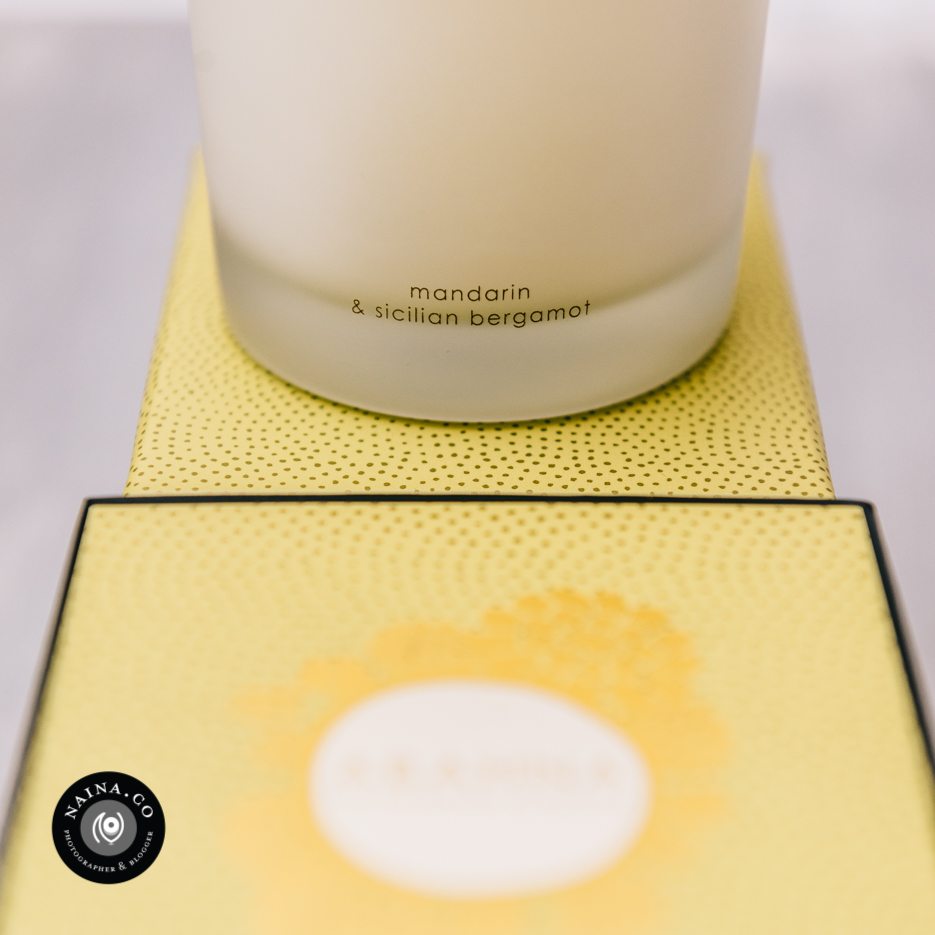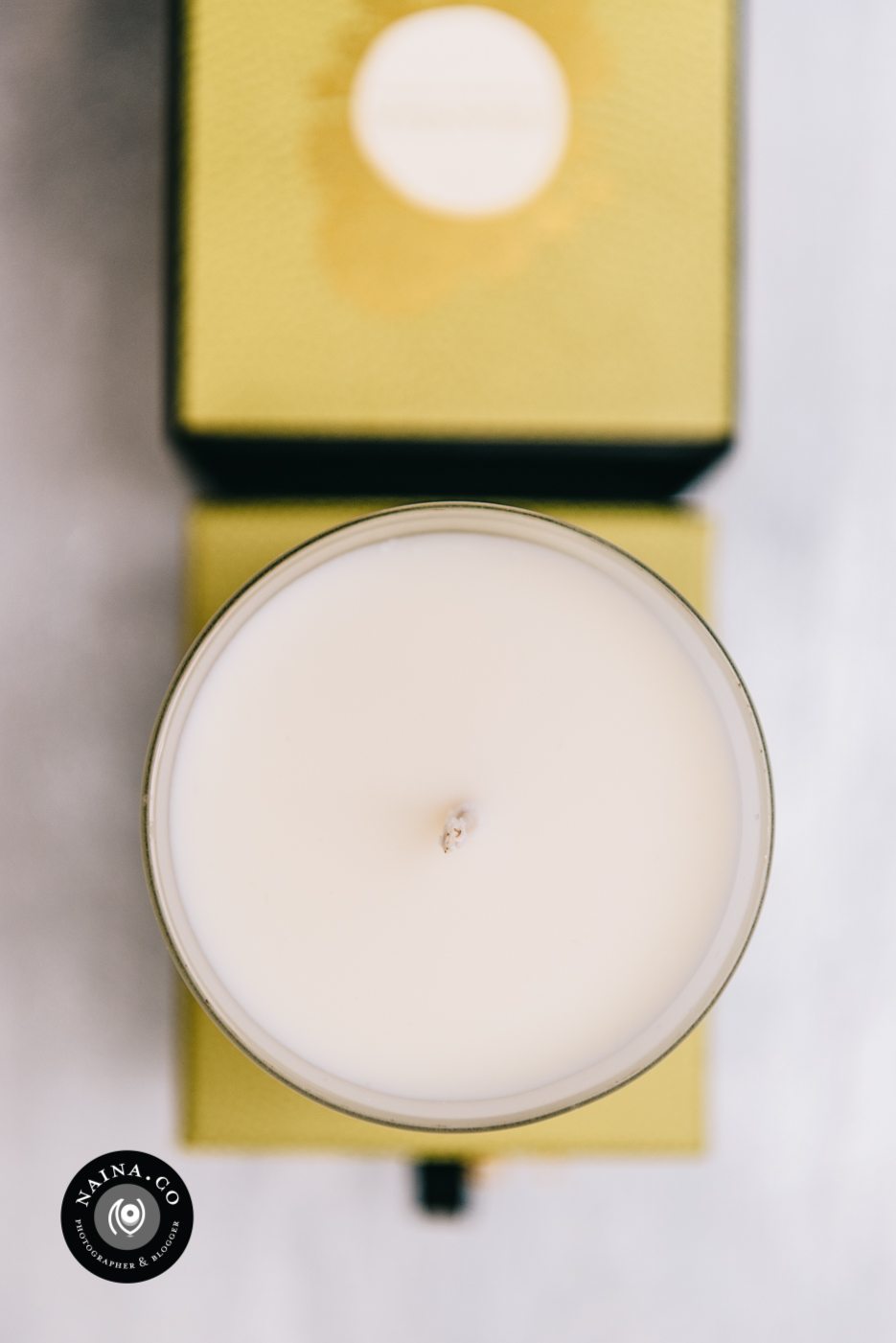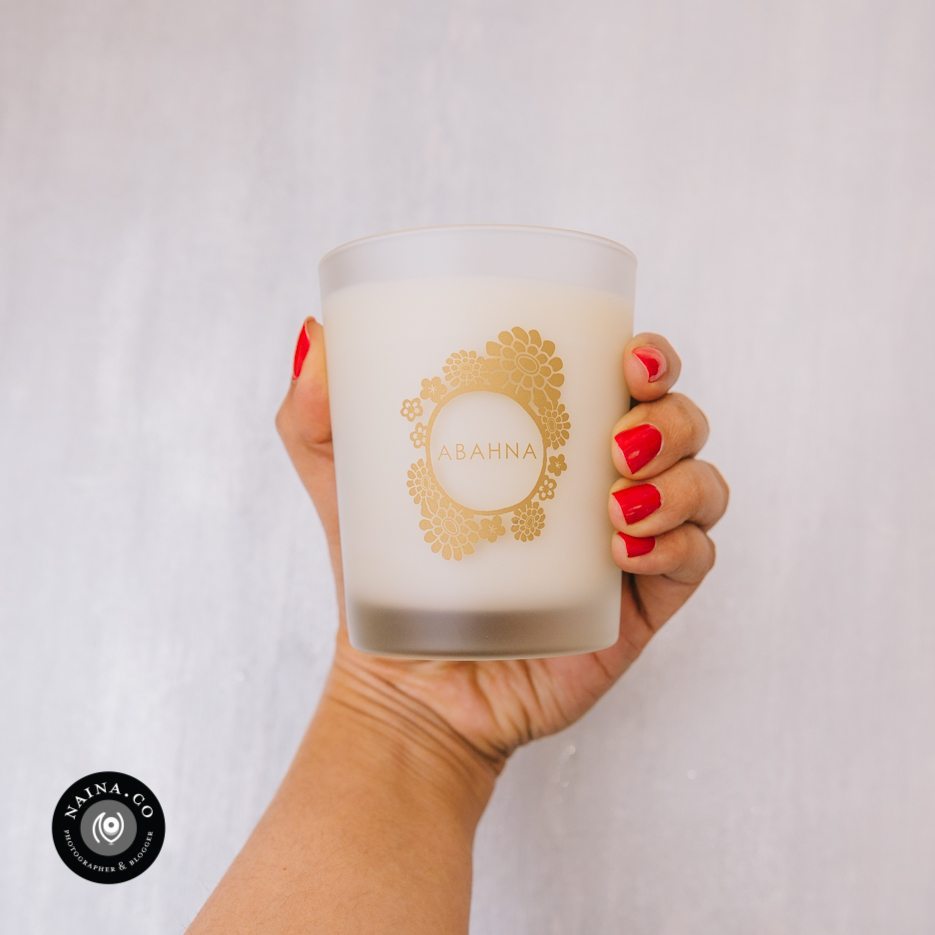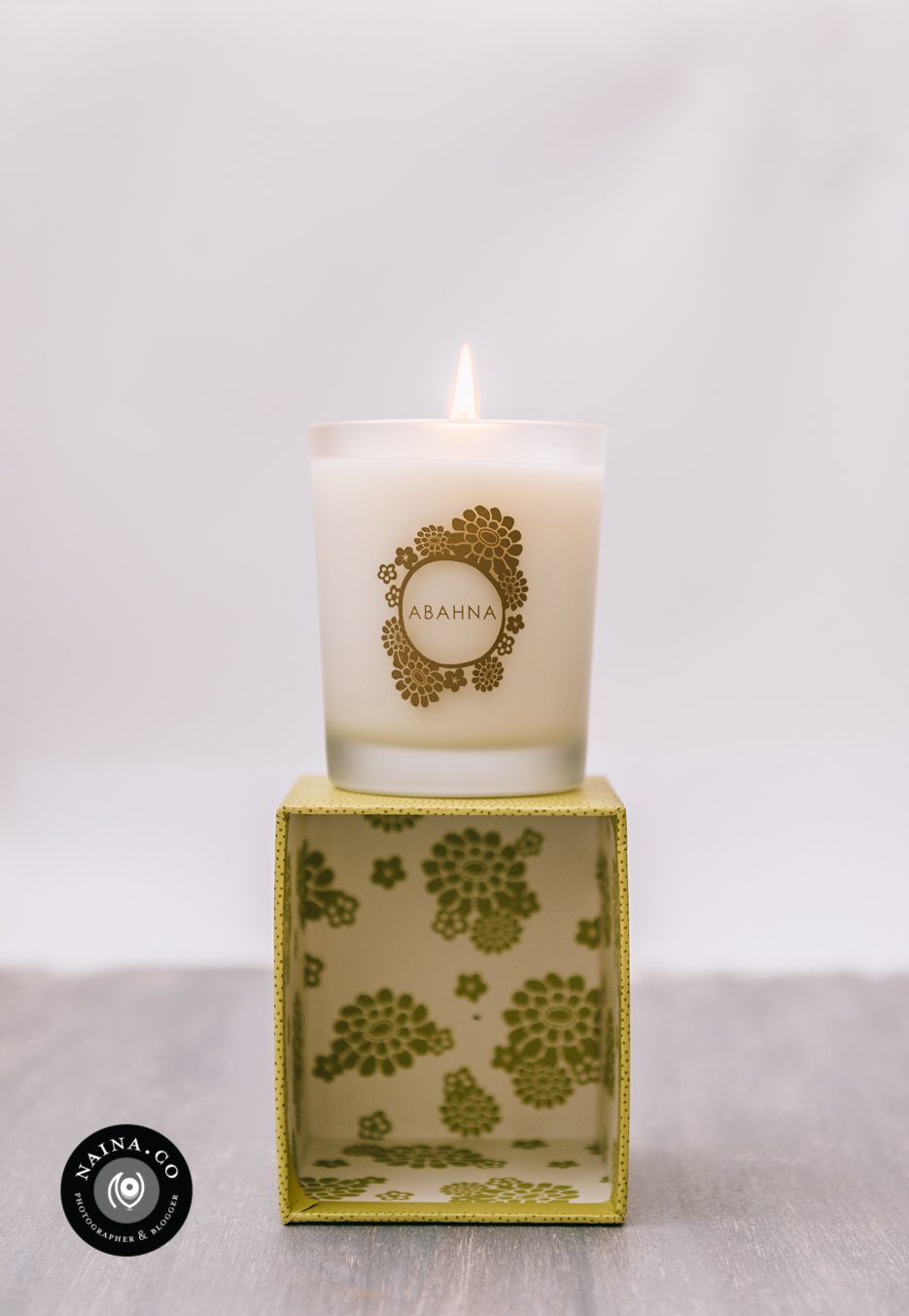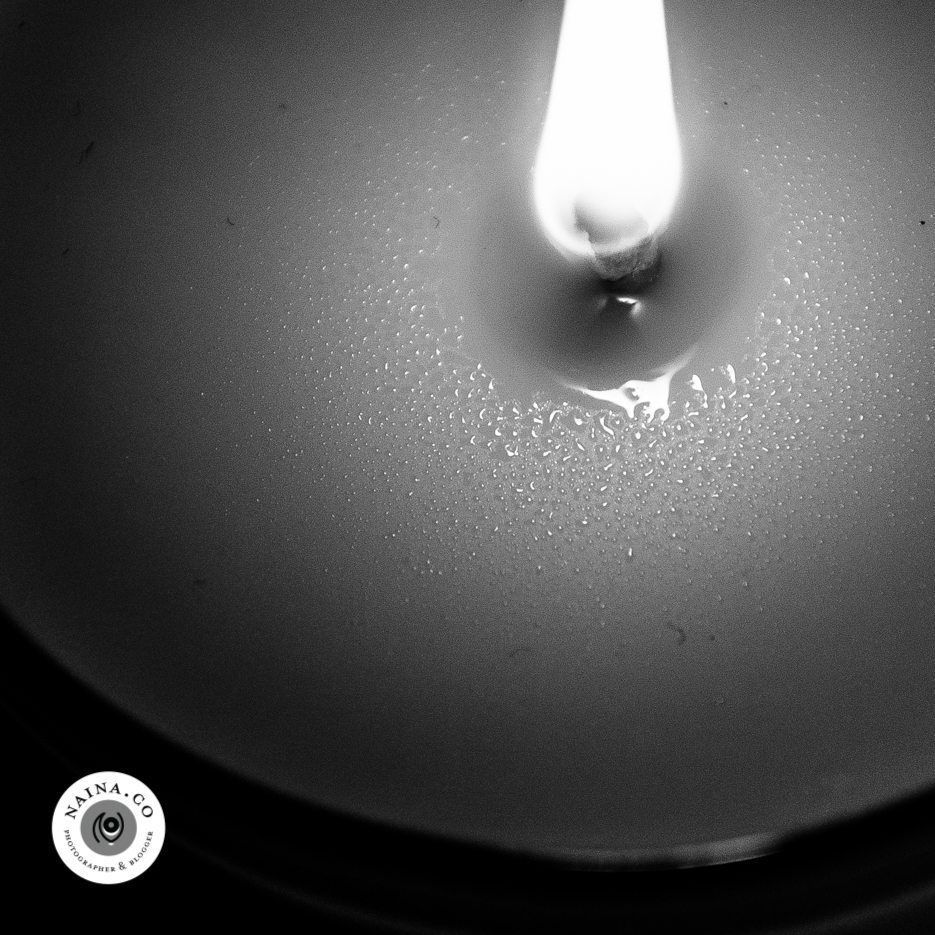 Abahna has a roster of five fragrance lines and I will definitely be trying out their newly added Vetiver & Cedarwood because I love woody aromas and then I would also like to try their Frangipani & Orange Blossom because it sounds so fresh and floral and of course "orange"! I hope I am able to find these at a store in New Delhi somewhere.