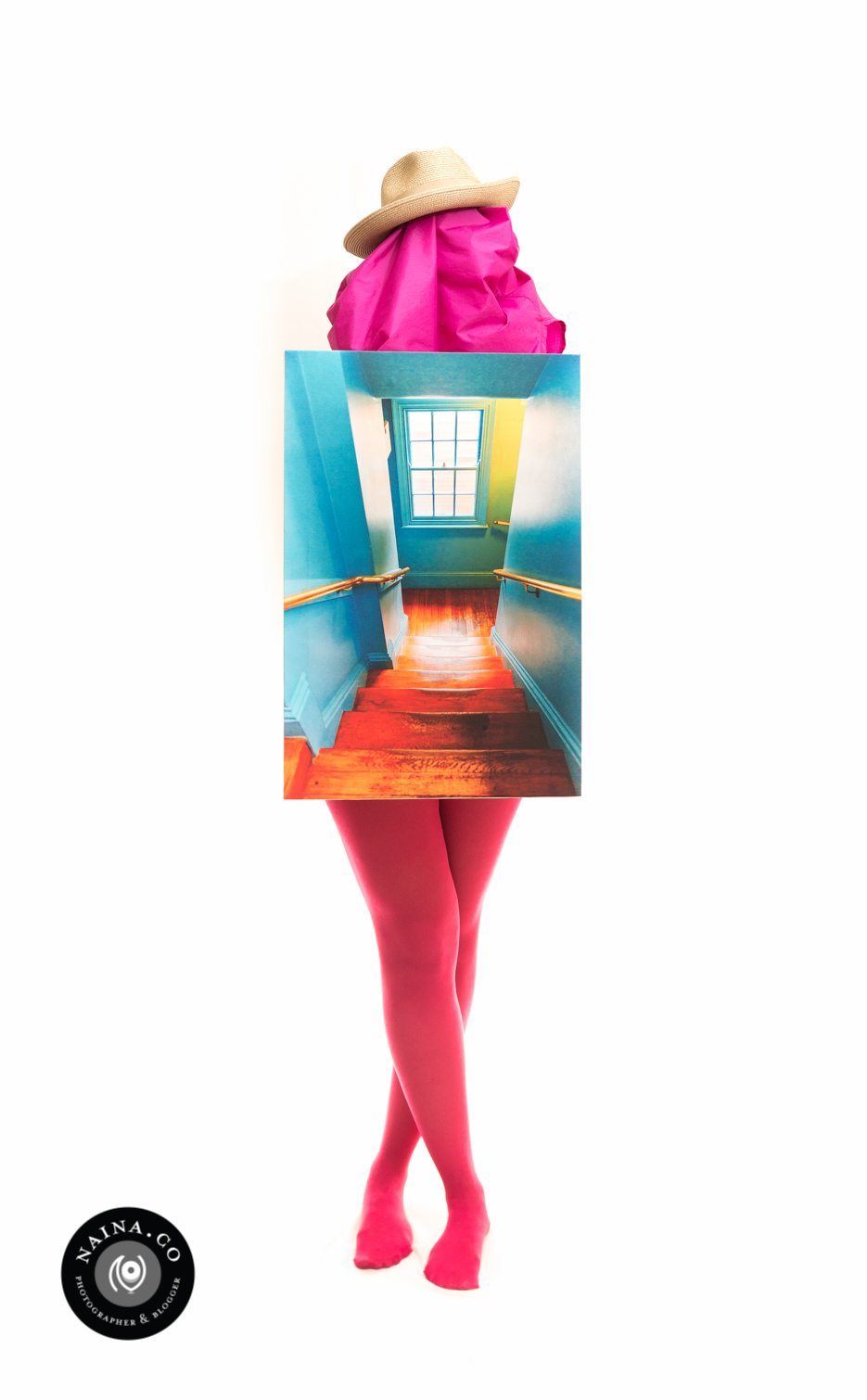 You know I sell prints of my photographs yes? Well now you do! I have an online store that has been operational for about six months and there is already quite a sizeable number of prints on it for sale. I don't add new prints daily but I try to do it as actively as I can as there really are a LOT of photographs that would look lovely as wall-art. I haven't done a proper introduction of the store on this blog and since the new year's resolutions include accomplishing pending tasks, I thought what better way to introduce the store! ( I have written about a couple of prints on the store earlier but never a dedicated story like this one. ) Featured in this blog post is the canvas print called "Staircase". It is one of the top five most popular prints on my store and I am still quite surprised about that. While I love this print for its abstraction, color and lines, I did not quite expect that so many others would love it too!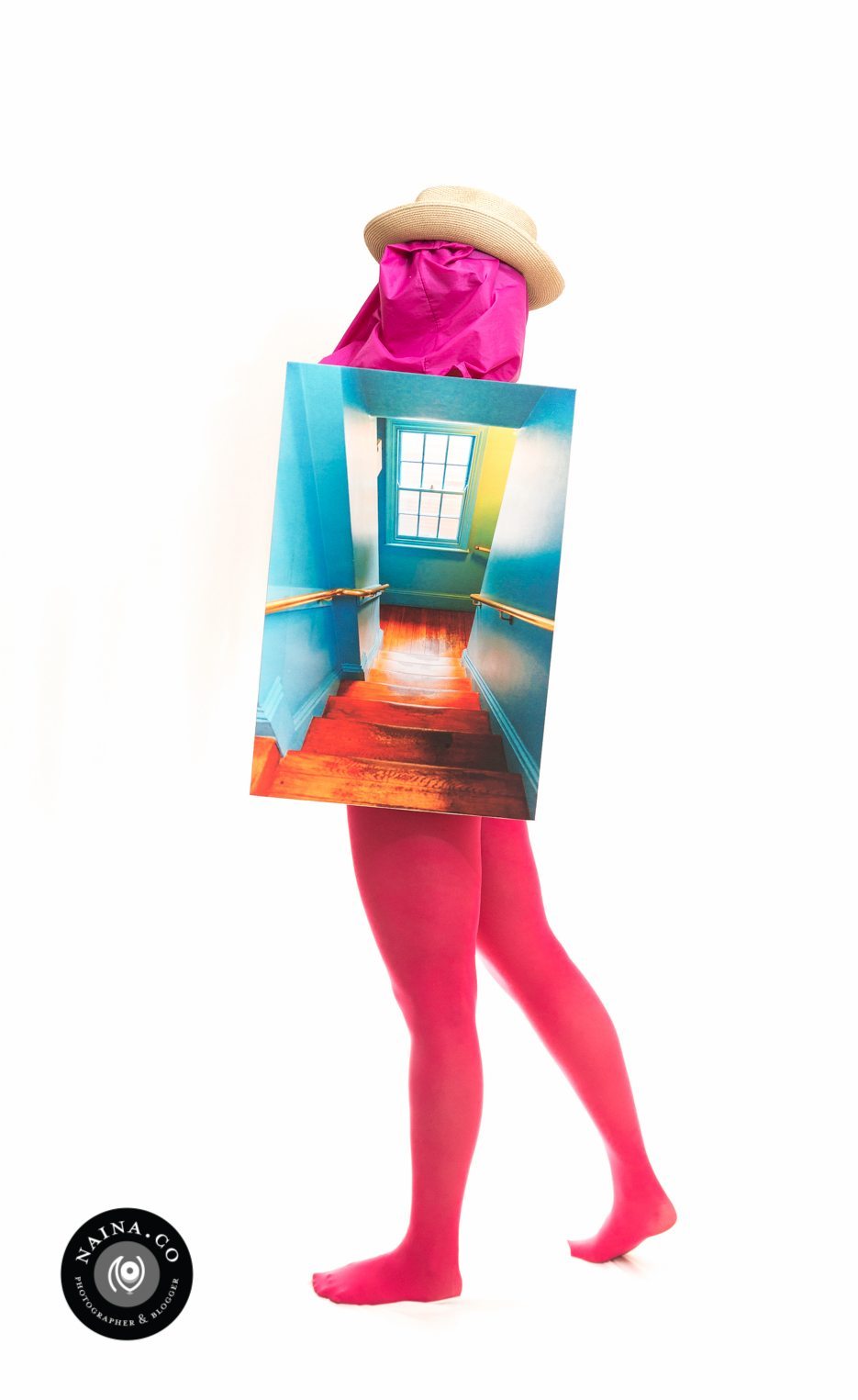 I was lucky to get some direct feedback on people's favourite prints and why they liked them. More than a few said that this "Staircase" photo with it's blue walls and wooden staircase reminded them of Van Gogh. I think it could be the colours.
The frame featured in this blog story measures 16 inches by 24 inches and is a custom order. The store has 12 inches by 16 inches and 24 inches by 36 inches variations for sale but custom orders can always be enquired about. ( Feel free to email [email protected] for any questions you might have – or feel free to leave a comment here or shout out on Twitter ).
I only sell stretched and framed canvas prints of my photographs because the moment you cut open the outer packing, the frame is ready to hang on your wall ( each frame has a hook at the back ). I absolutely dislike receiving a lovely print from an artist or photographer and then having to spend the next month or more agonizing over how I should be getting it framed and from where. When I receive art, I want to see it; not leave it hidden in my bookcase waiting for the day I have the time to go and get it framed.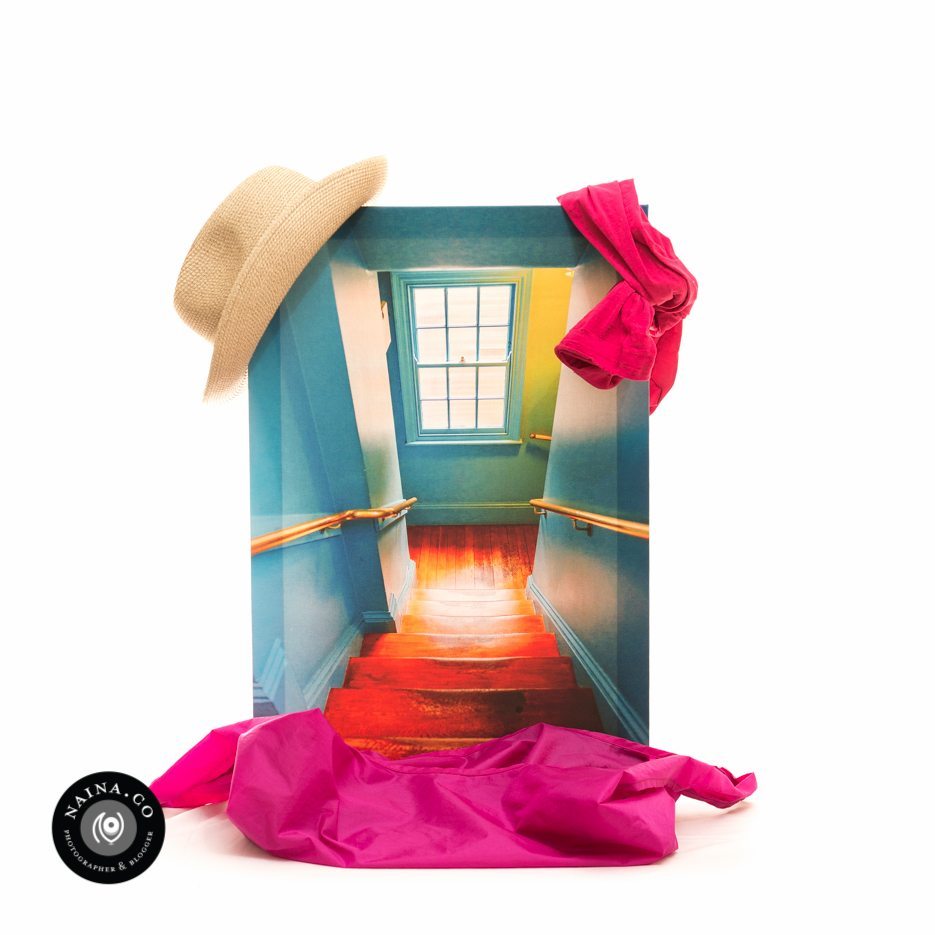 The print is not sold with the hat and the two pink things. Just saying.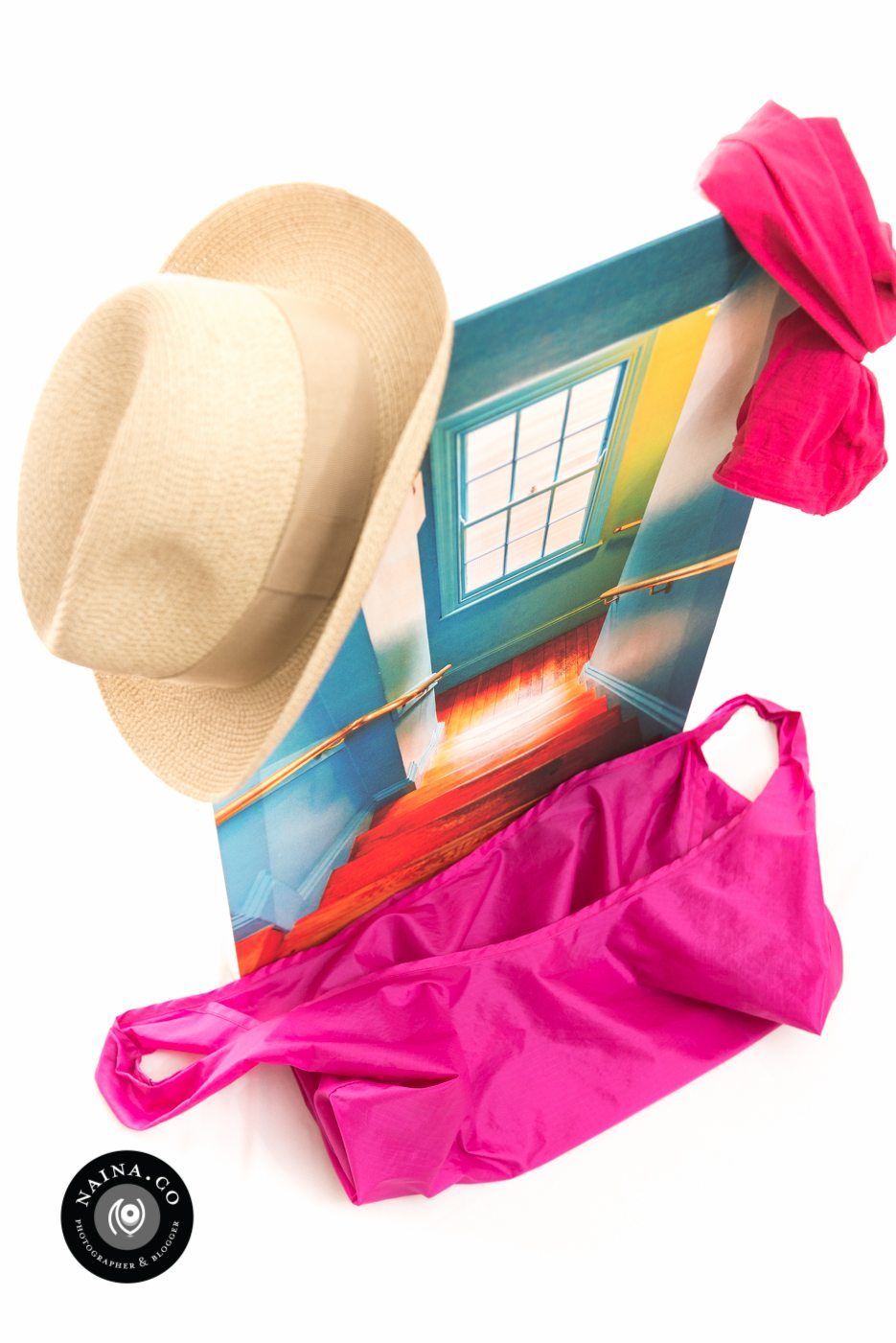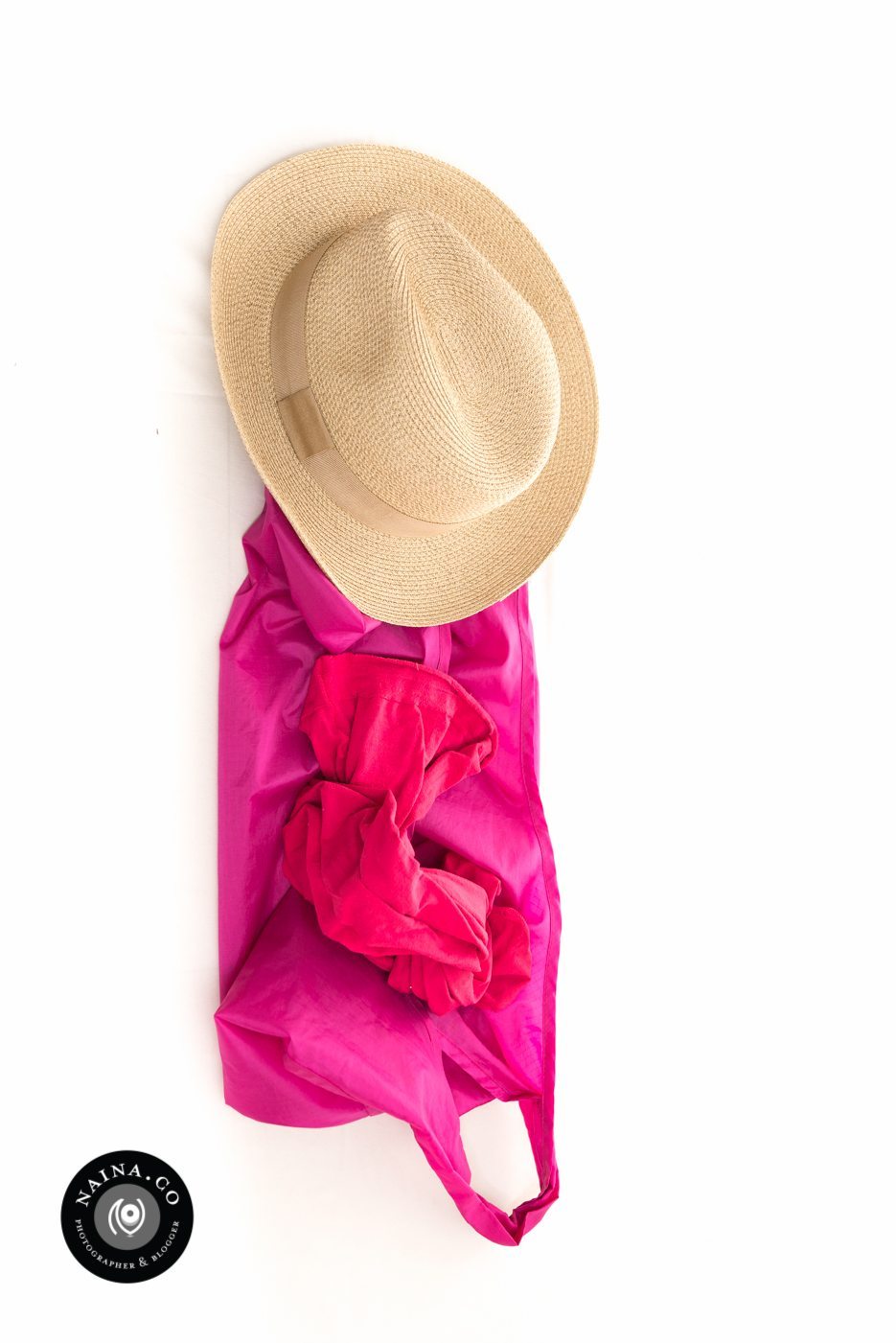 If you are planning to make a purchase on the store, I accept all forms of payment including Debit Cards, Credit Cards, NetBanking and even PayPal. Once you place the order, I will get in touch with you personally to take it from there. I ship internationally but unlike shipping within India, that will cost you additionally. (Shipping within India is free.)
What are your favourite prints from my store? I'd love to hear what you think and what you would like to see more of. Cheers!
Credits
Hat : Hermes ( Thank you for sending it over Hermes! What a lovely way to start my new year! )
Tights : bought these in London at an underground station – don't recall which one and neither do the tights have a brand label ( which is quite nice because no additional itch generators on my skin! )
Bag : BAGGU
Photographer : My own self of course.