Lots of goodies from Chanel in their makeup collections and this time I love ALL of them. I've been quite partial to their Les Beiges Collections previously and this particular one that launches June 15th is stunning. I received the lovely 655 Beige Rose nail colour, the AMAZING Blush No 22 in creamy stick form and the Multi-Coloured compact about a month ago and have been trying very hard not to use up everything. But I've had a good time-period to experience these products and the blush stick is absolutely smashing. Not only is the stick form super convenient, this particular colour is SO BEAUTIFUL! Especially for warm Indian skin tones. I'm not a fan of all the pink undertones in most makeup collections.
This No. 22 Healthy Glow Sheer Colour Stick, which is also a limited edition product, is easy to apply. Like a lipstick tube, you pop the top cap, twist it and a couple of strokes on your cheek should do it, which you can then blend with your fingers. Whatever little is left on your fingers, you can swipe on your lips for that light, natural hint of colour. ( I'm not wearing that on my lips in the photos below, however. )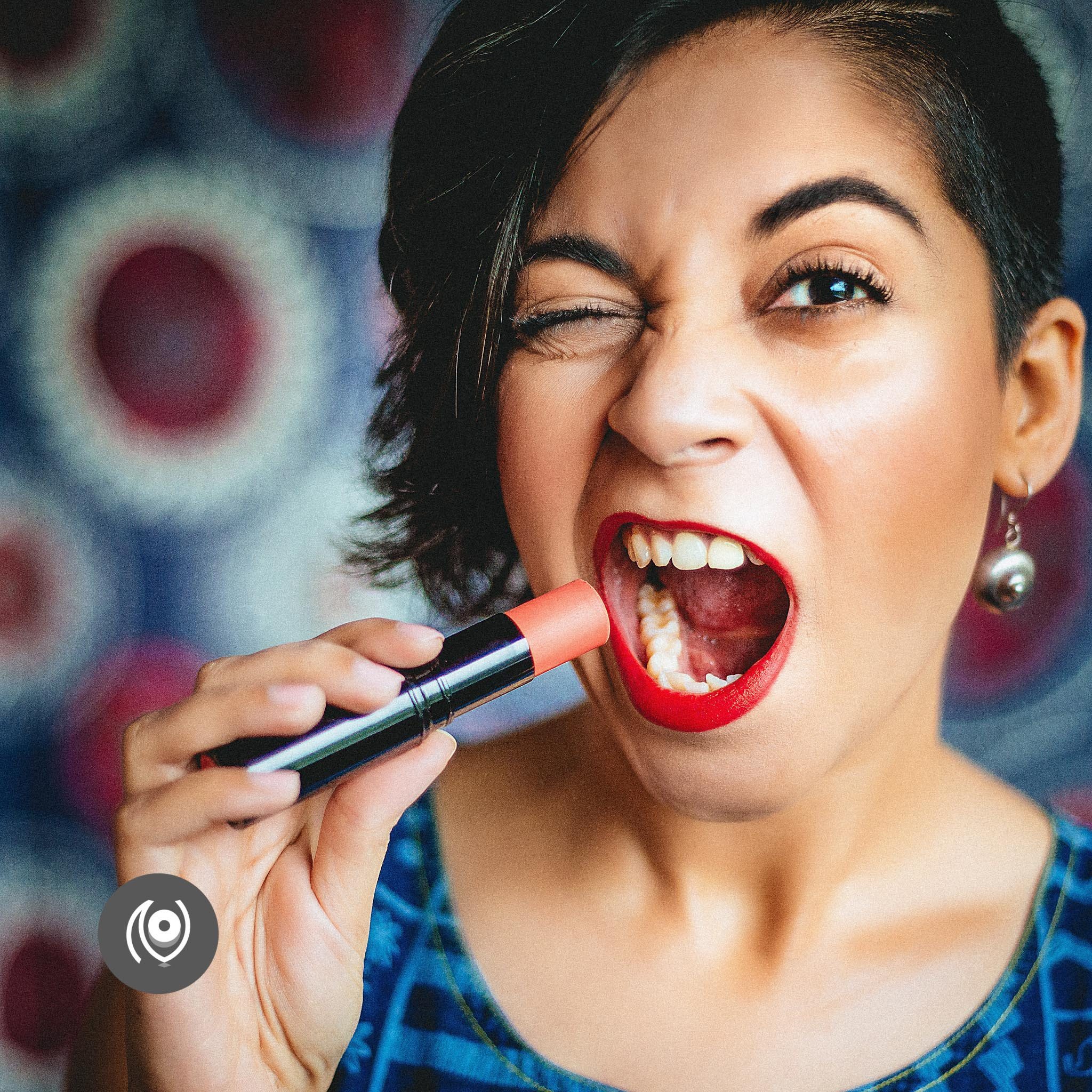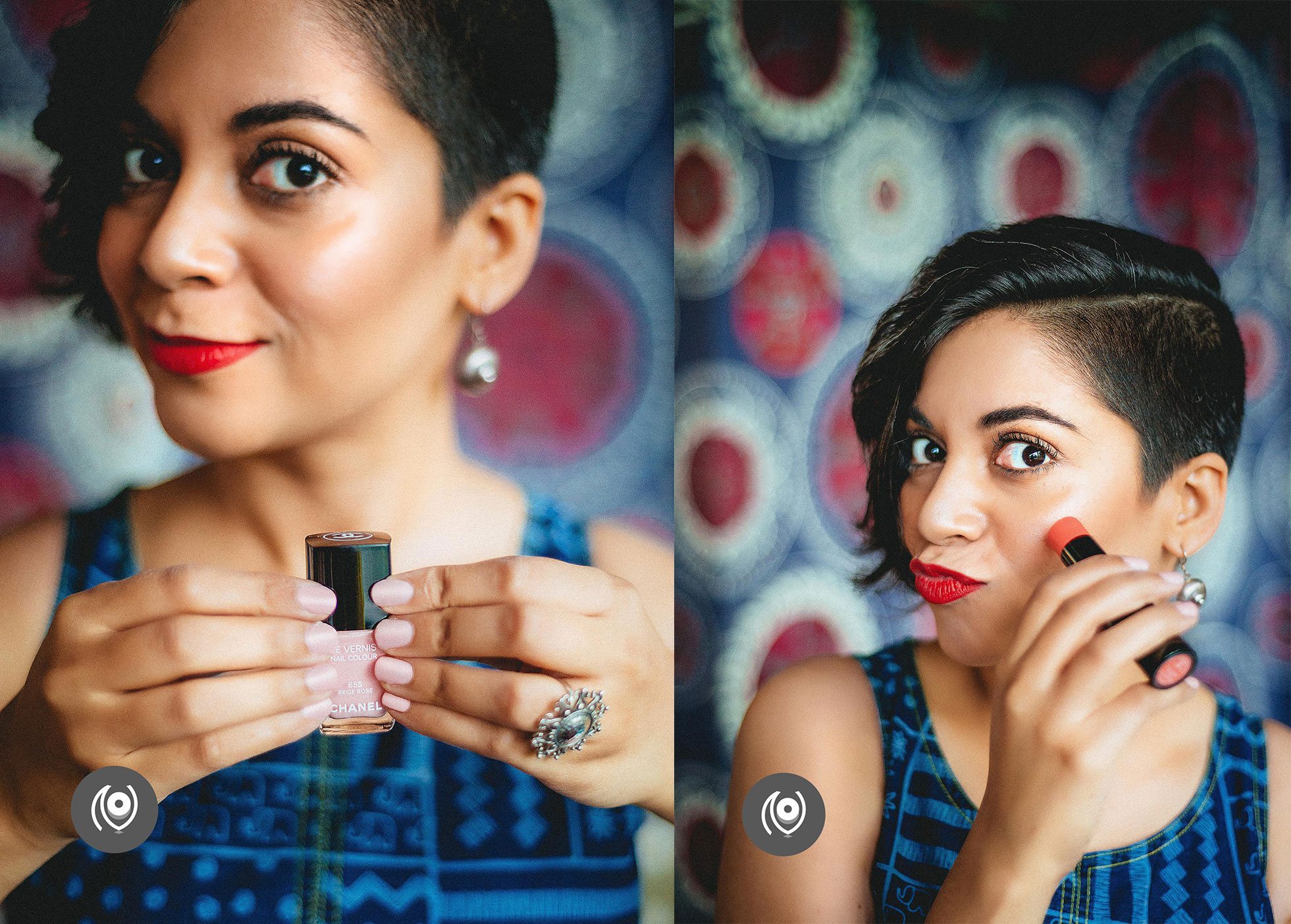 The nail paint is called Beige Rose no. 655 and as with most light coloured nail paints, even three coats are usually not enough. I am going to be trying a French Manicure with this colour, however and I am guessing it would look lovely.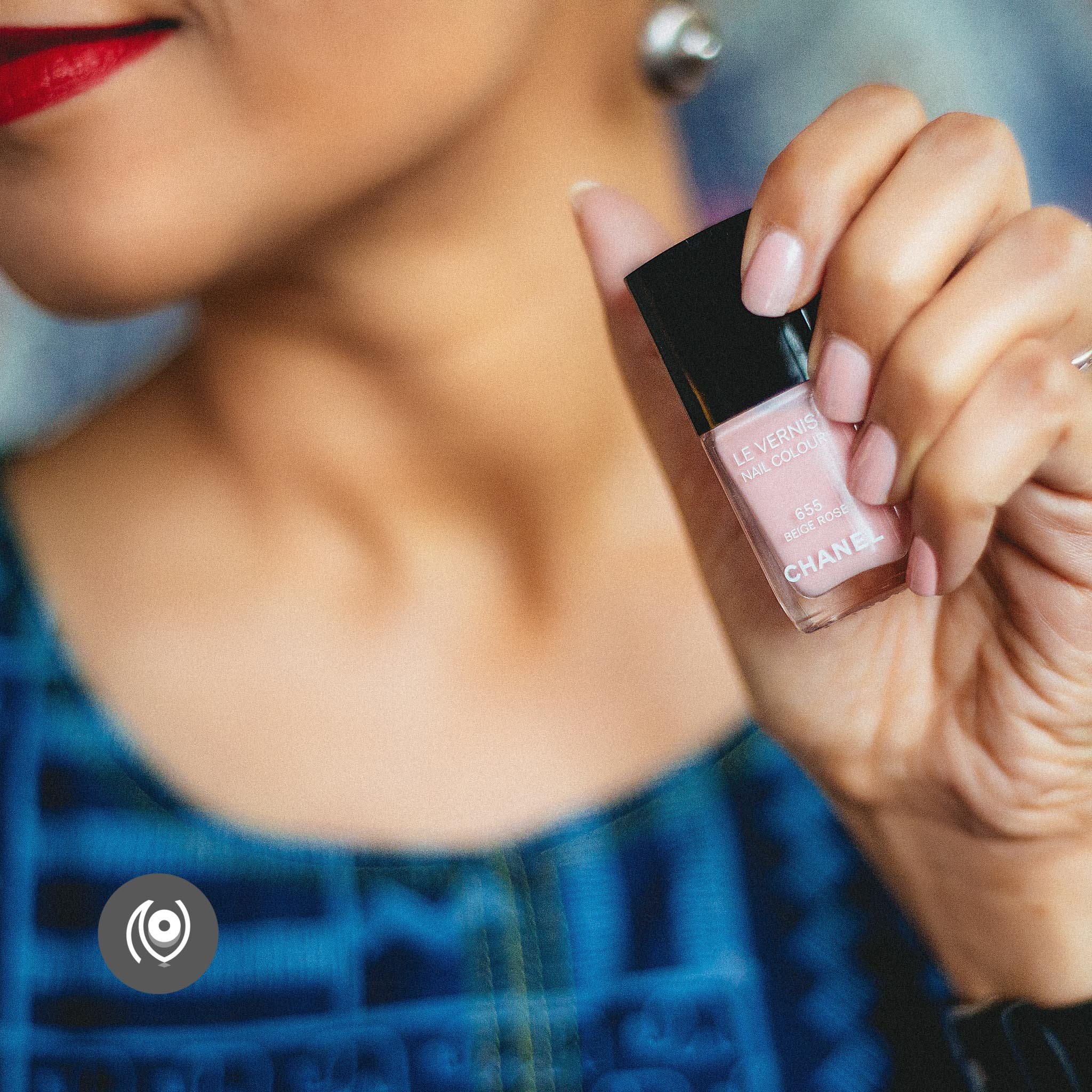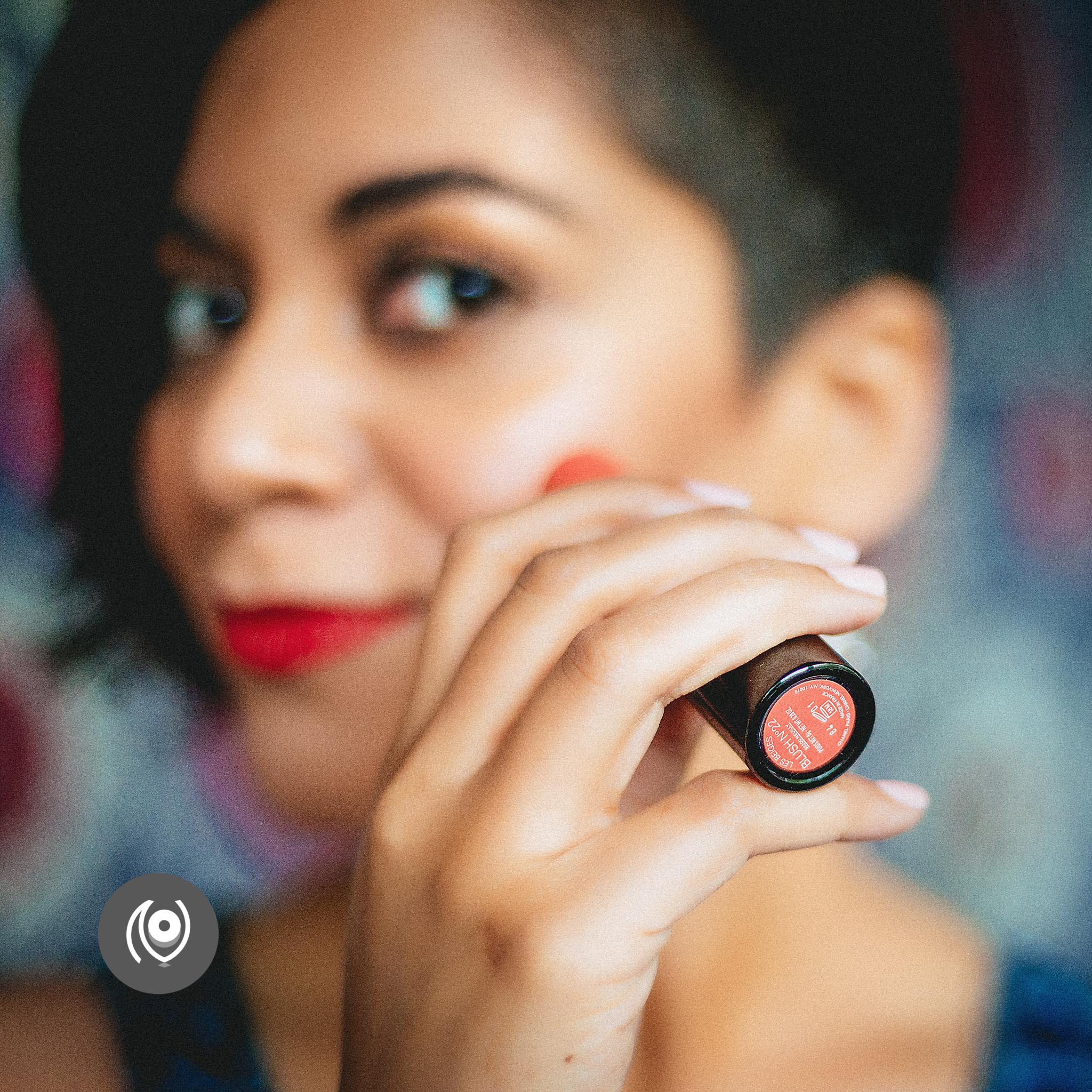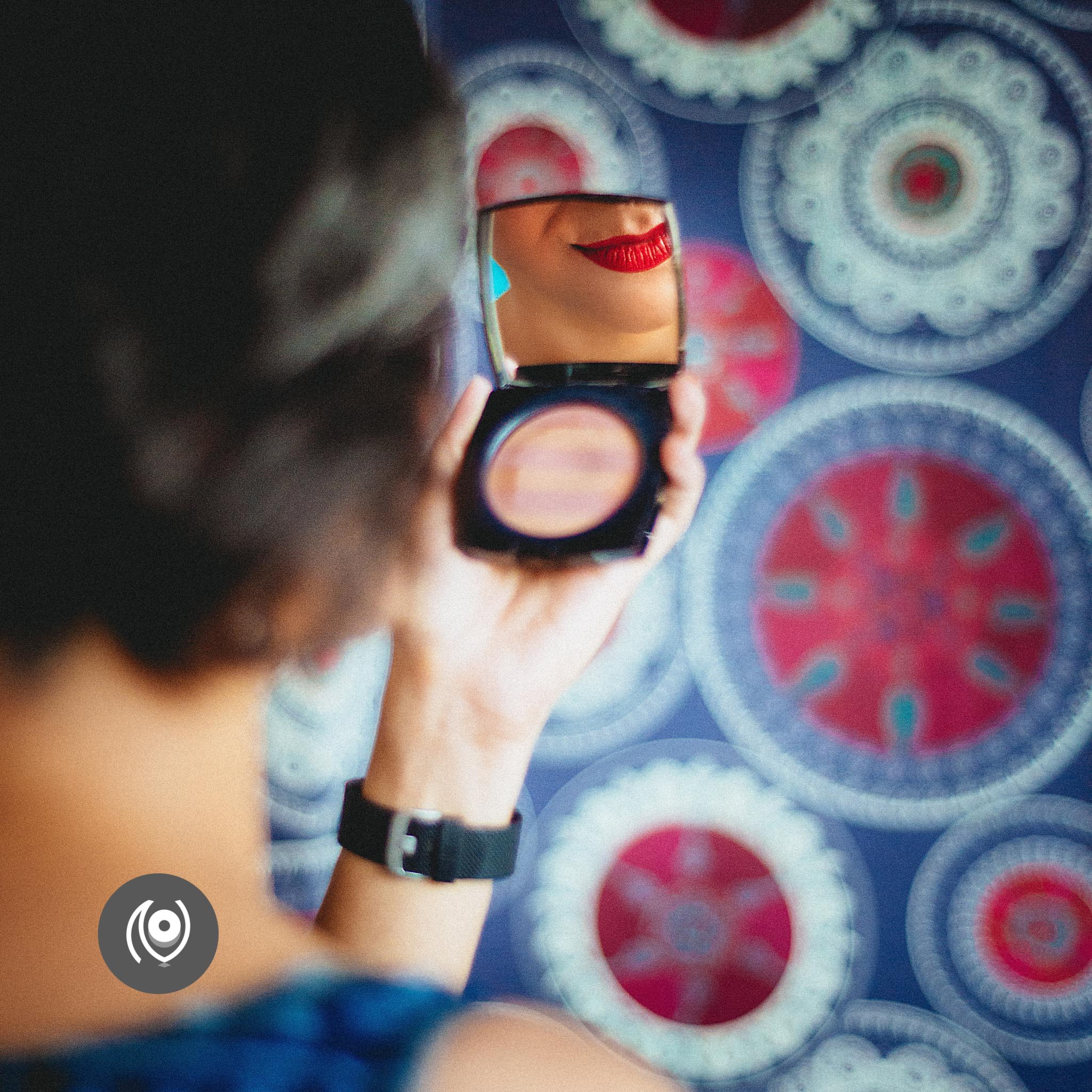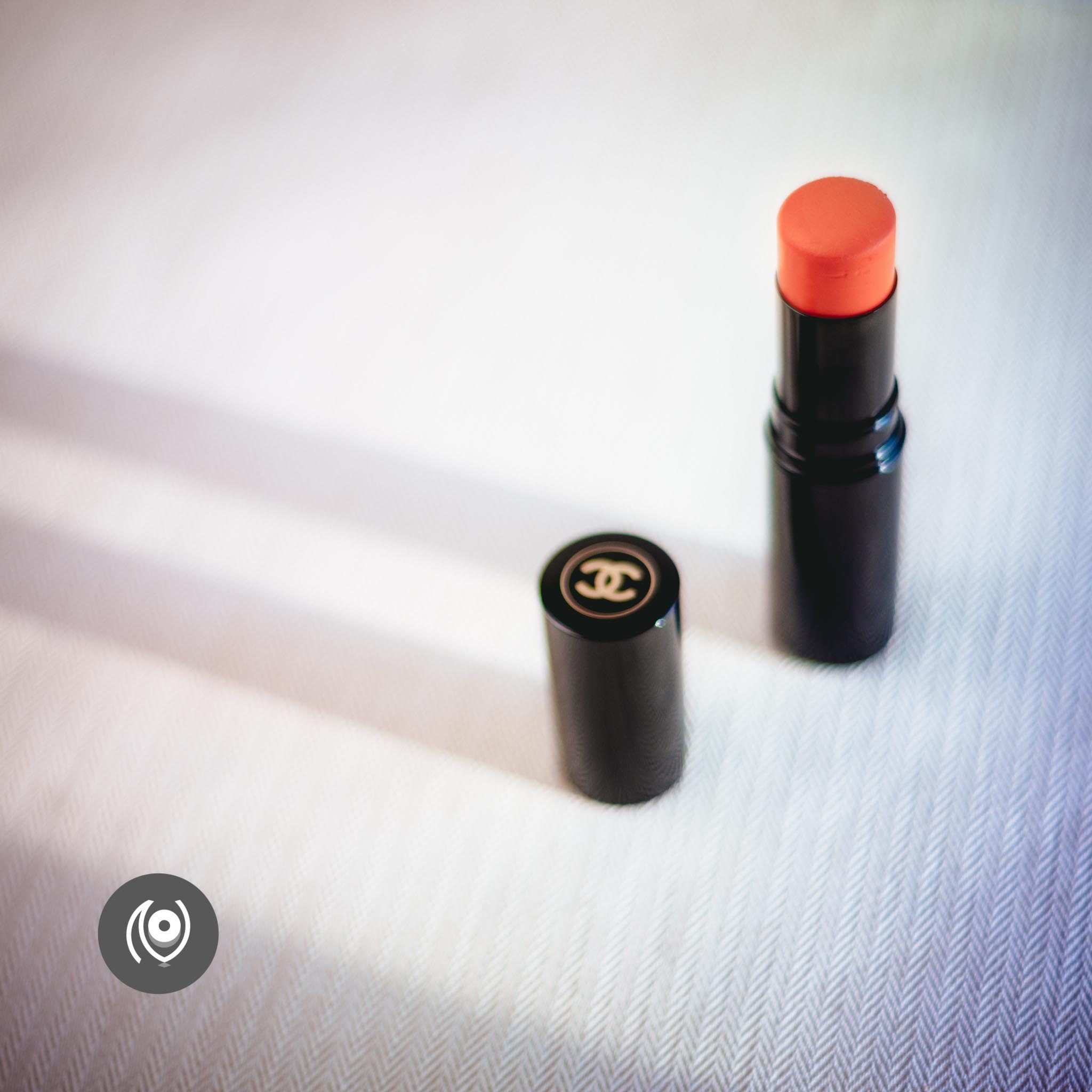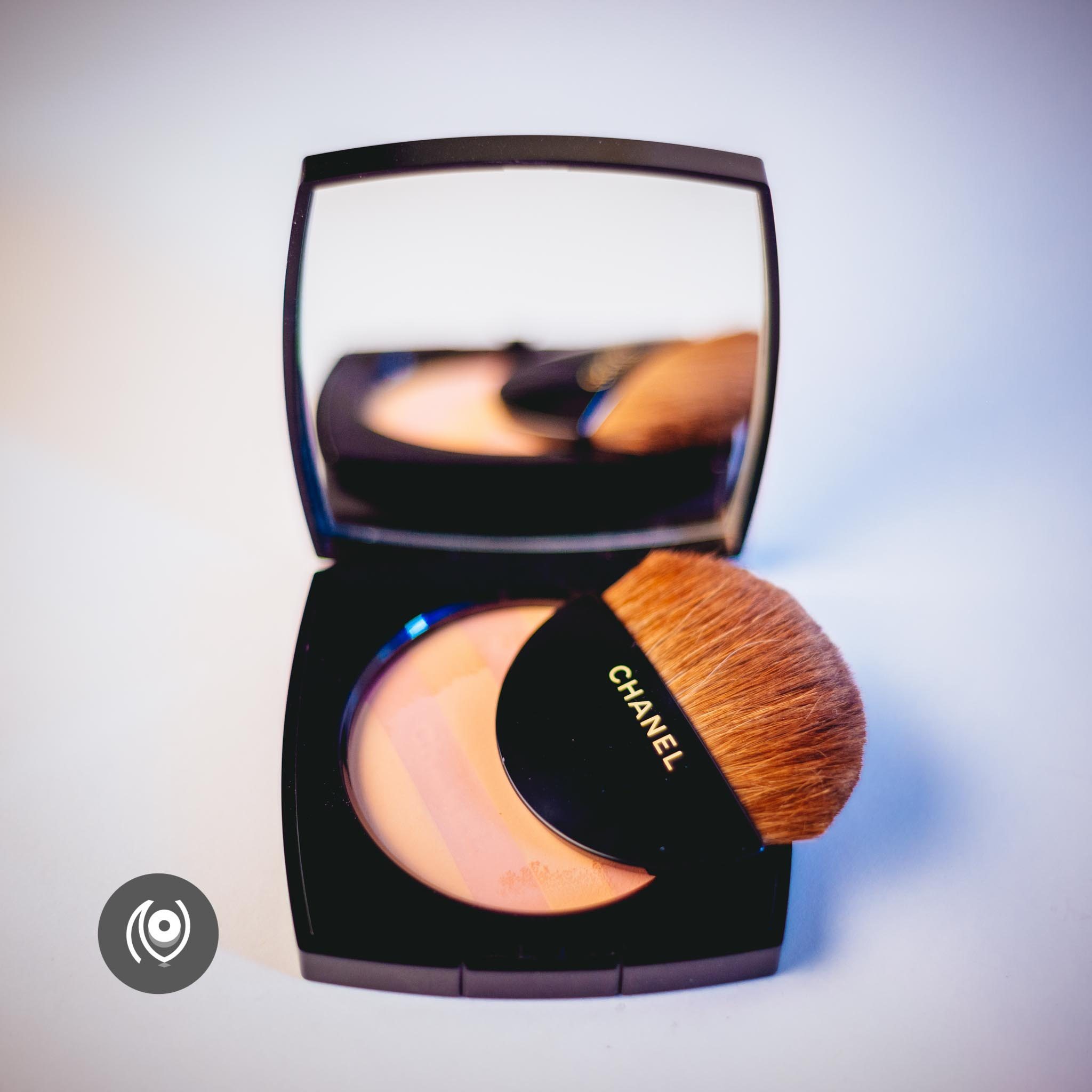 This Les Beiges Healthy Glow Multi-Colour Broad Spectrum SPF 15 compact is also a lovely colour for the Indian skin because there's a pink swatch and a cream/beige swatch and the mix gives a nice light pinkish-orange sheen. As you can see, I've already been using the hell out of this. A slight touch to the cheeks or even all over the face, works well.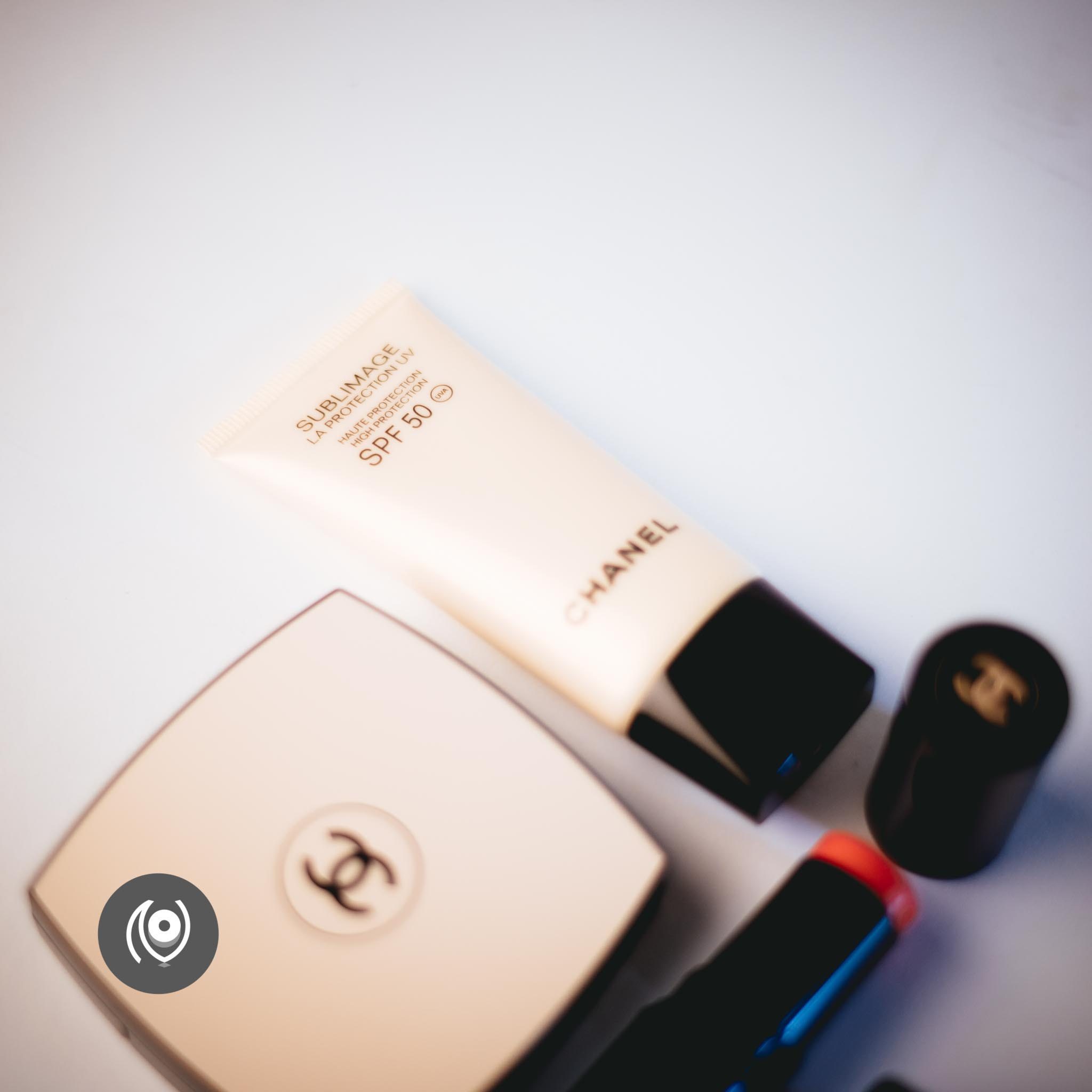 Above, Chanel's Sublimage La Protection UV with SPF 50 is an anti-pollution and anti-UVA and UVB protection fluid. It has a pearly sheen so I am not sure whether this is appropriate to be used when flash photography is expected but apart from that, I could live with such a protection promise for the rest of my life. Especially when living in one of the world's most polluted metropolitan city! One of those skincare staples that I hope to see more of from more beauty brands. Maybe someone will come up with something similar to line our lungs with too so we don't have to suffer from the non-cosmetic negativities of pollution either. A girl can dream.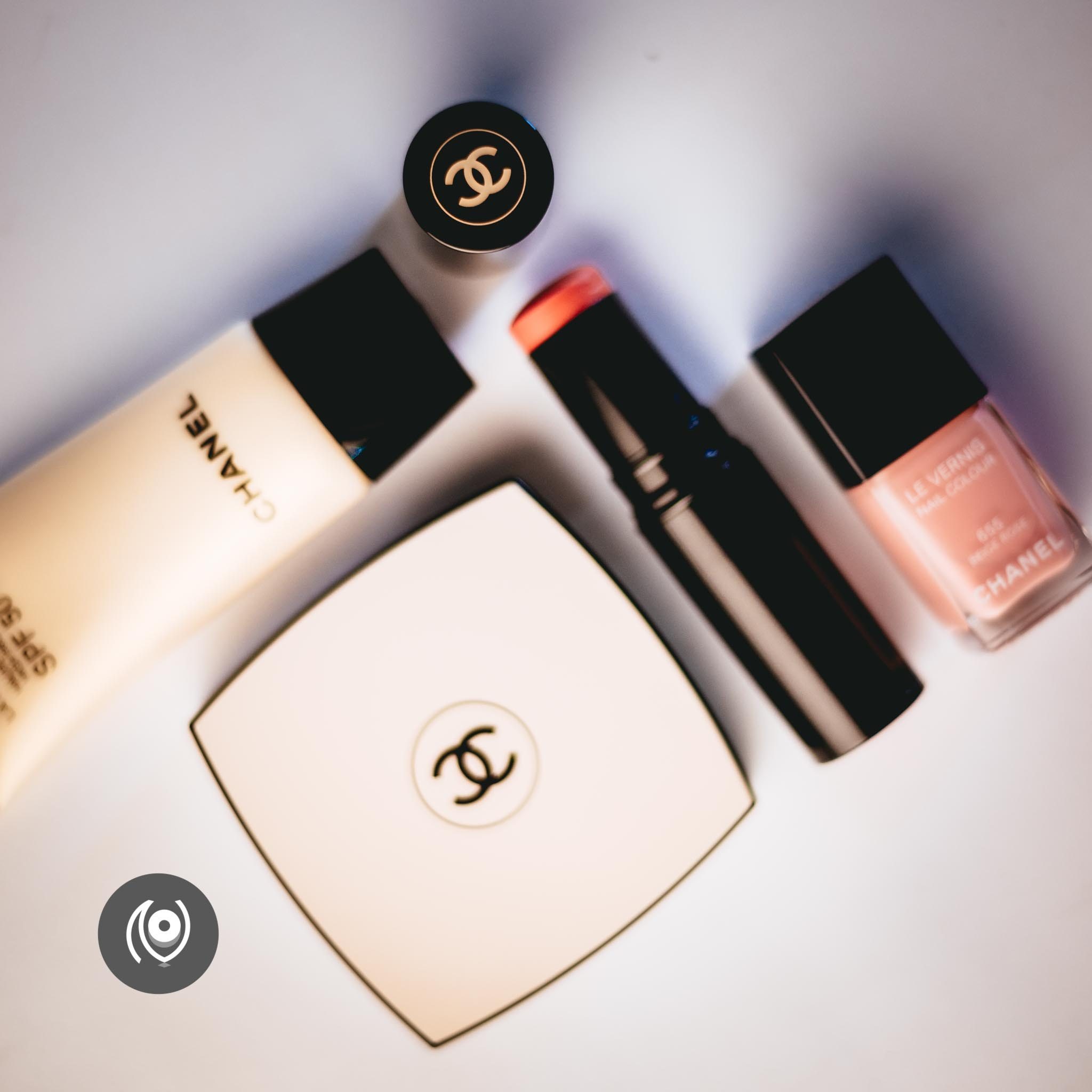 So, there you have it! The latest super-awesome beauty products from Chanel. If you're in Delhi you can buy this collection from the Chanel beauty store at Select City Walk Mall or from the Chanel boutique at The Imperial Hotel. If you're in Bombay, Palladium & Phoenix have you covered.
For outfit details, see #CoverUp 37!
Photographs of me by Akanksha Redhu. Product photographs have been shot by me.
(*All products sent by the brand's PR.)
CHANEL Website | Facebook | Twitter | Instagram