KOOVS brought in another fashion designer from London. This time none other than the most adorable and fashion industry heavyweight, Giles Deacon. We all know how awesome his work is but I also found out how awesome he is in person! Joked around like there's no tomorrow AND with a straight-face. I asked him the correct way to pronounce his name and he said it's "gee less" and I almost believed him! Heh. He's such a handsome fellow. I introduced myself as a blogger ( I always introduce myself as a photographer because that's still how I identify myself but I was SUPER distracted by another guest at the event – more later ) and he said, "Ah! A logger!" I told him he was more suited to be a logger than I was 😛
The event was produced by the Preferred Professionals girls, who keep showing up on my blog with their beautiful sets and fantastic work.
Anushka Manchanda wore a lovely sequin dress from the collection – I should be getting one for myself very soon that the KOOVs team is sending to me. Anushka was LOVELY on the stage with the fabulously energetic music. Short video below for you to get a feel.
The clothes that were shown were ok. I have been quite disapproving of the quality of the stitching as well as fabrics used in previous KOOVSx Designer collections and while I have not touched or worn any of the items from this collection, it didn't look promising from what I saw on the runway.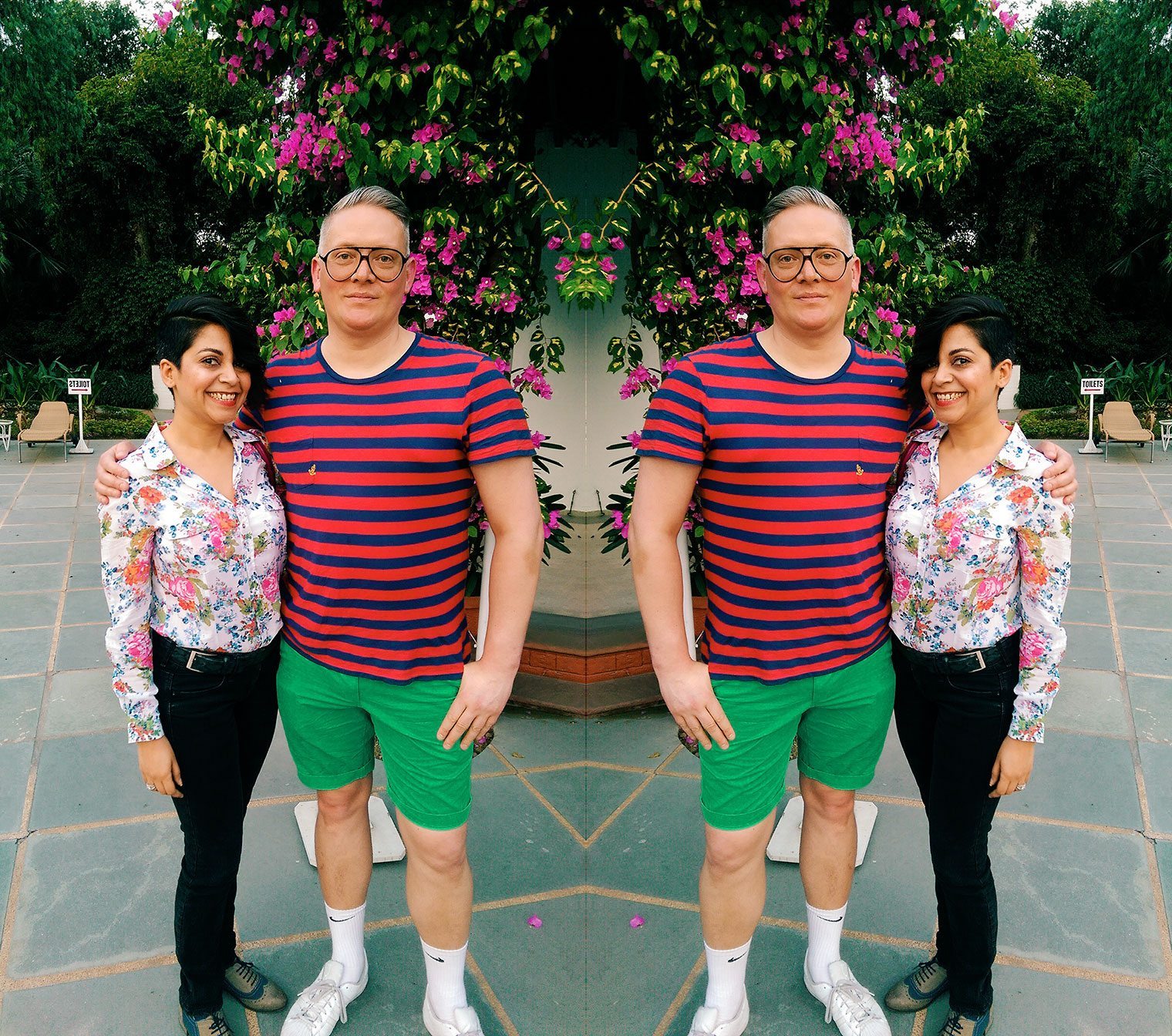 OMG Gwendoline shot the photo above for me on my phone! ( If you're wondering who Gwendoline is, read on and don't forget to get to the end of the post 😀 ) It is always lovely to spend time at the embassies in Delhi, for the usually great company as well greenery and clean air.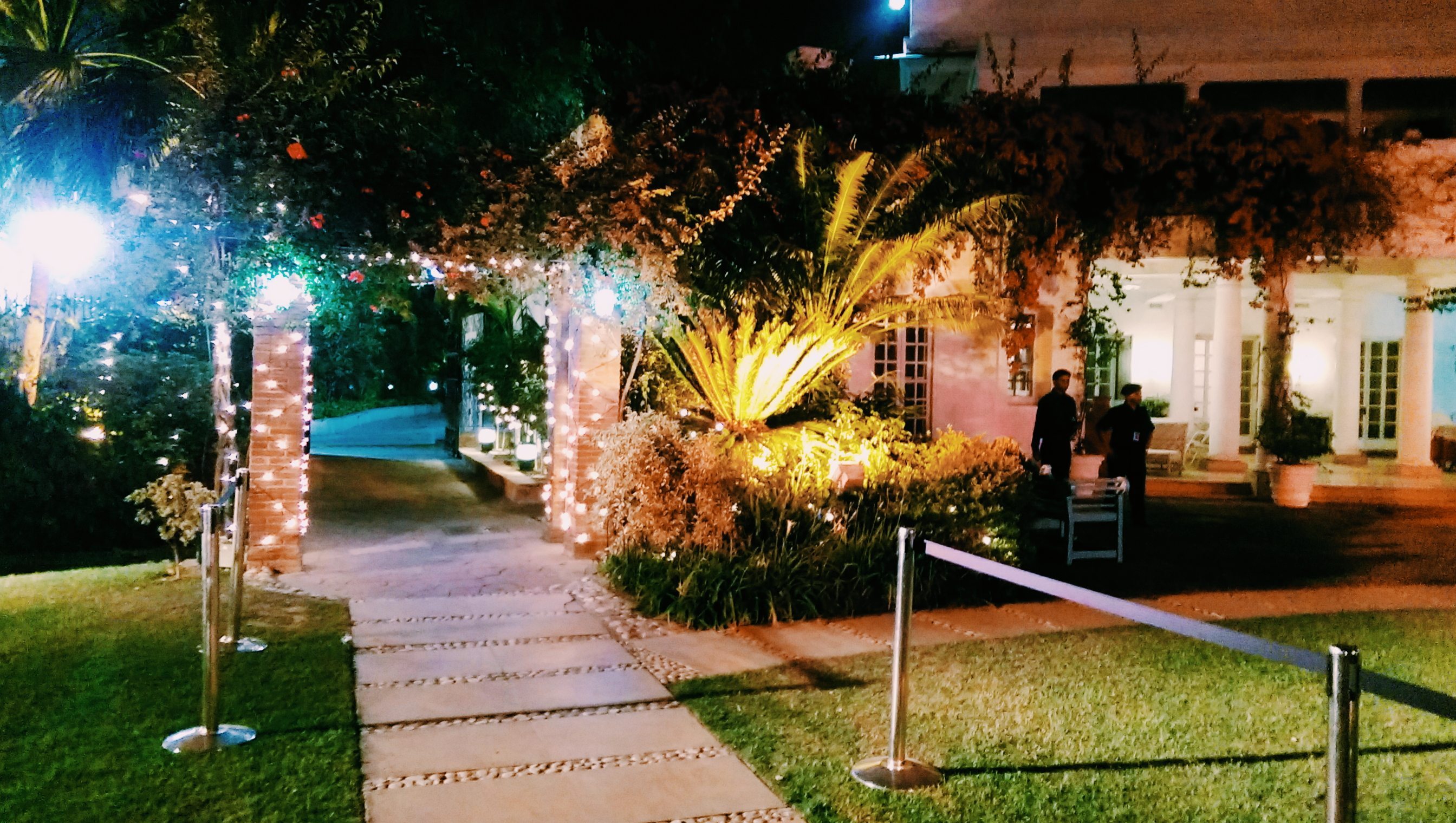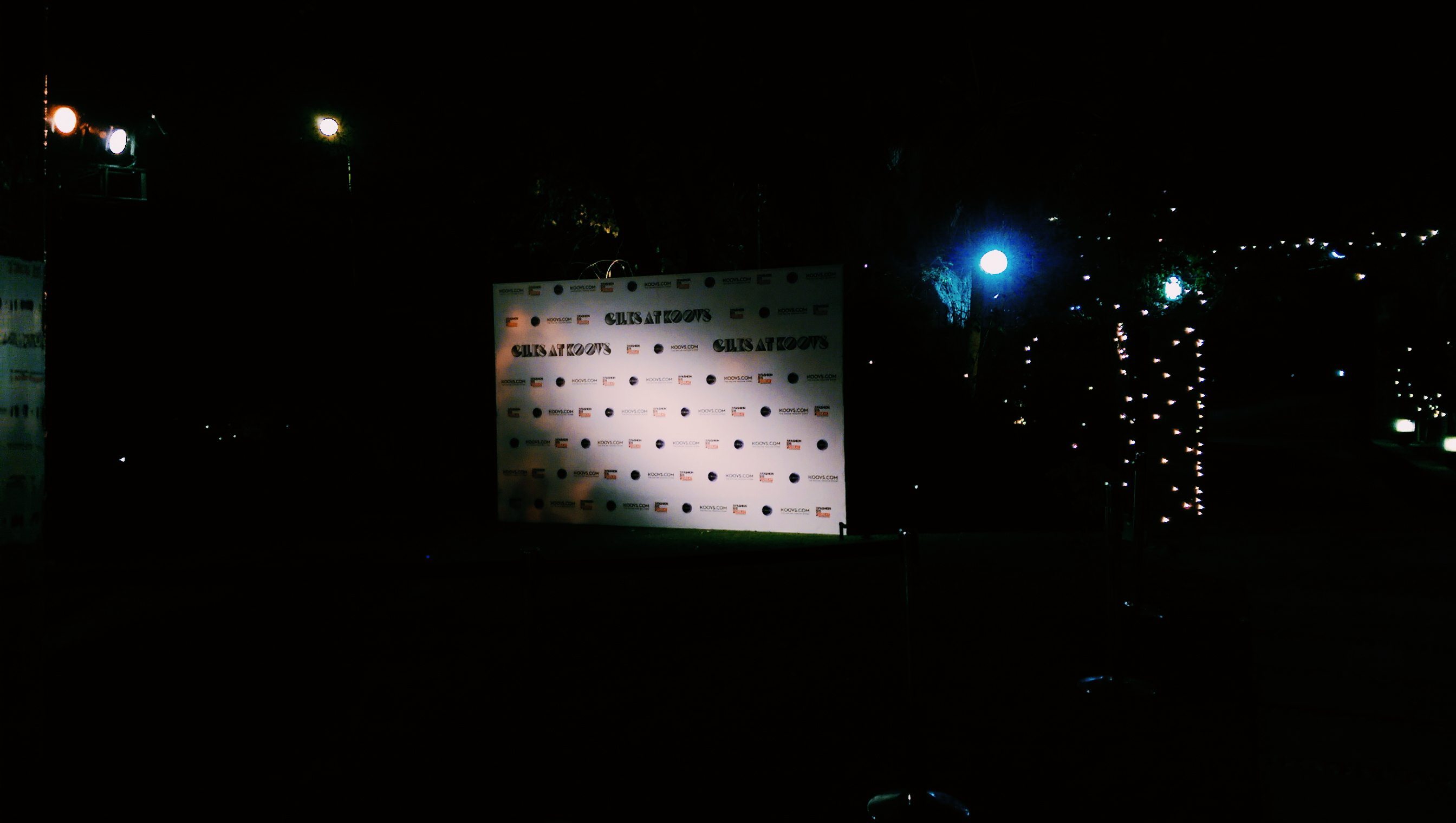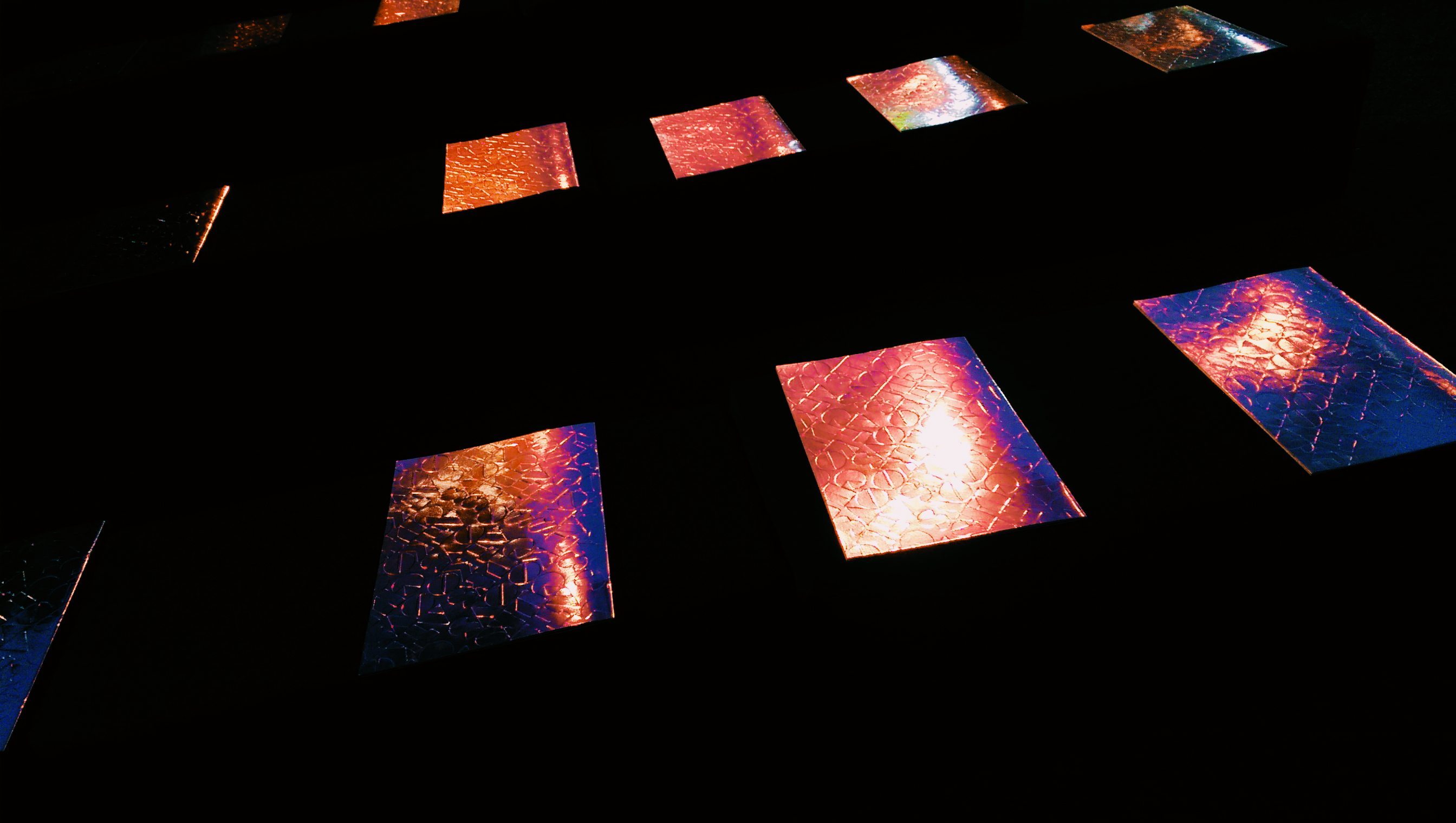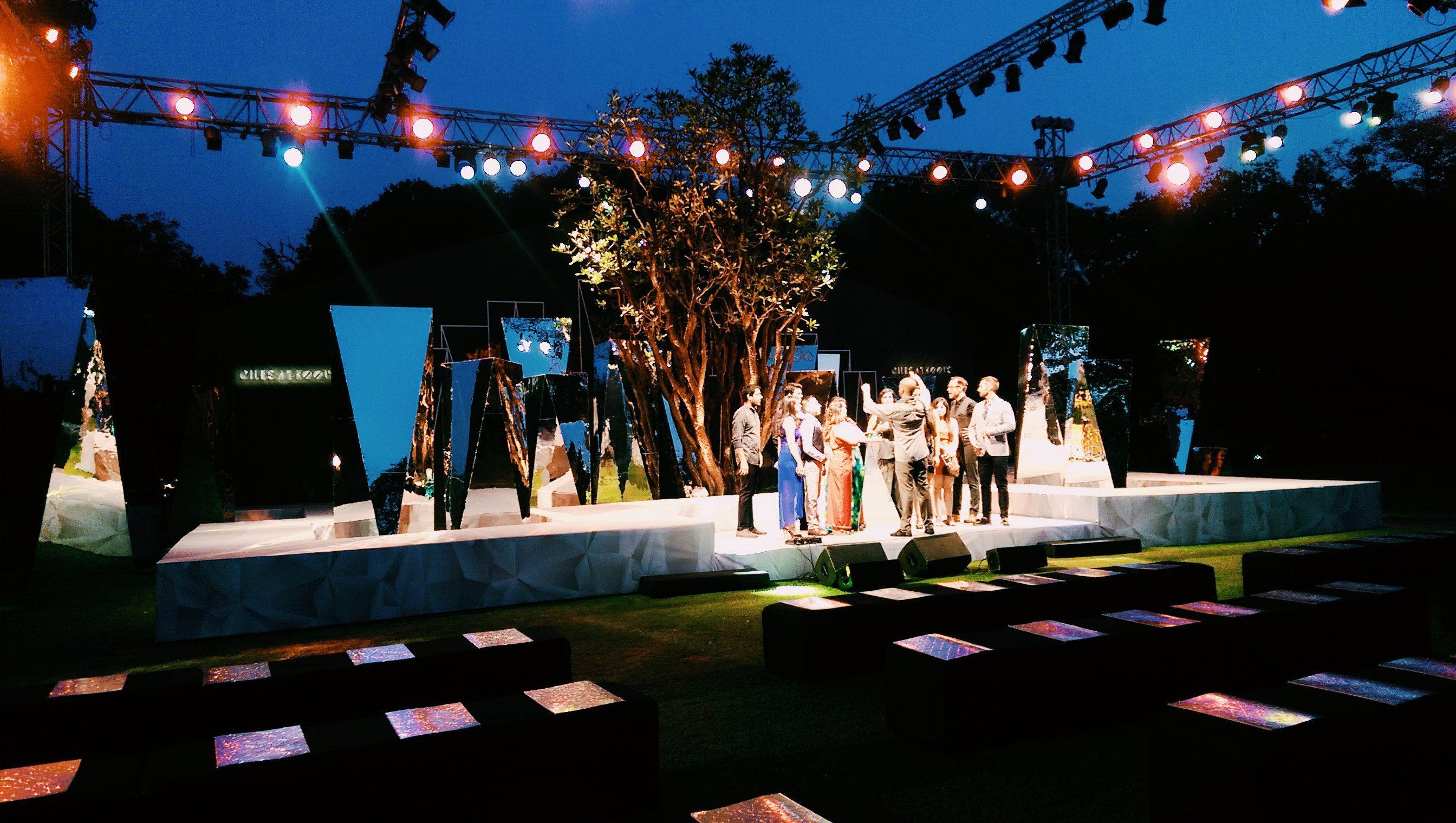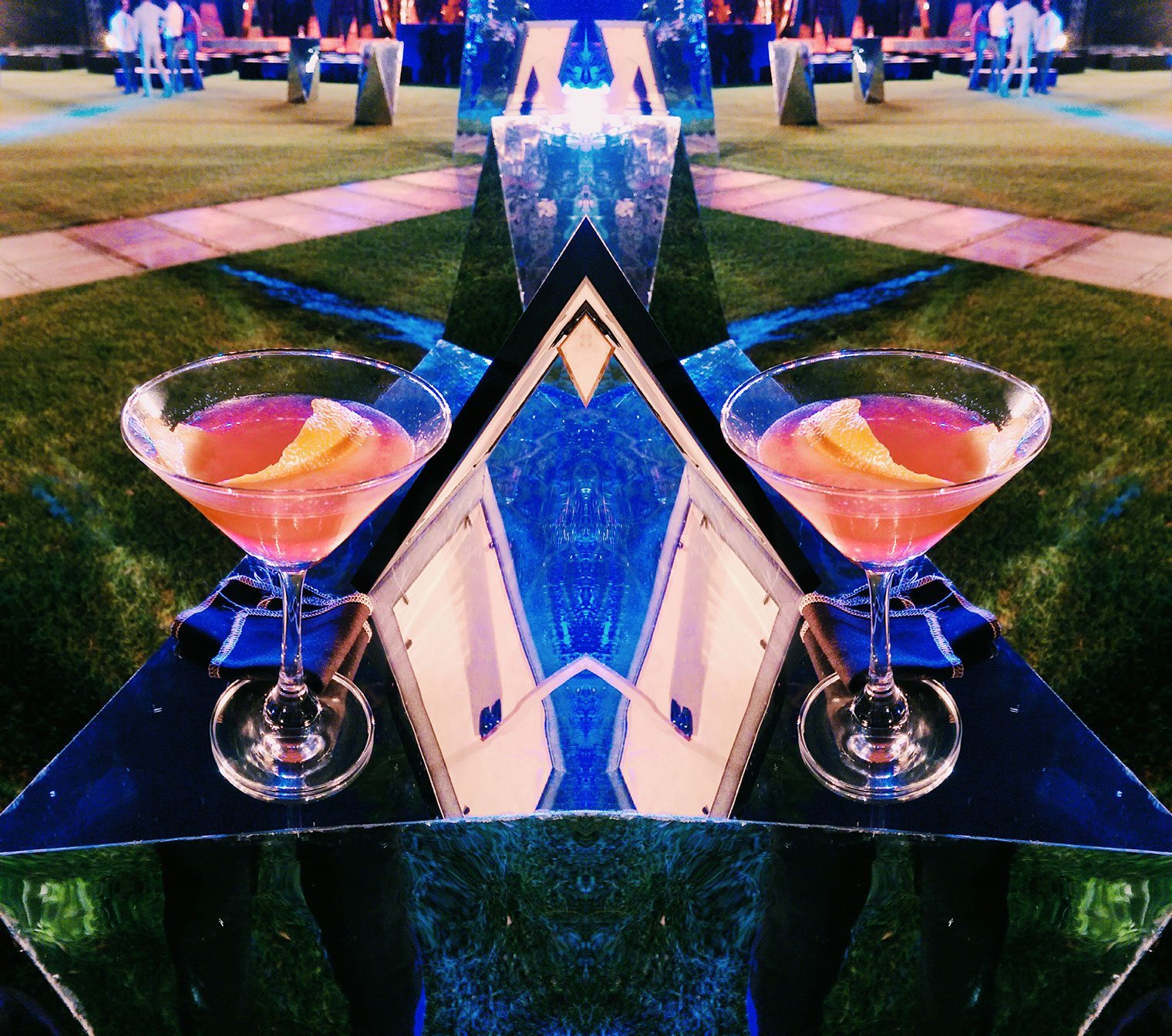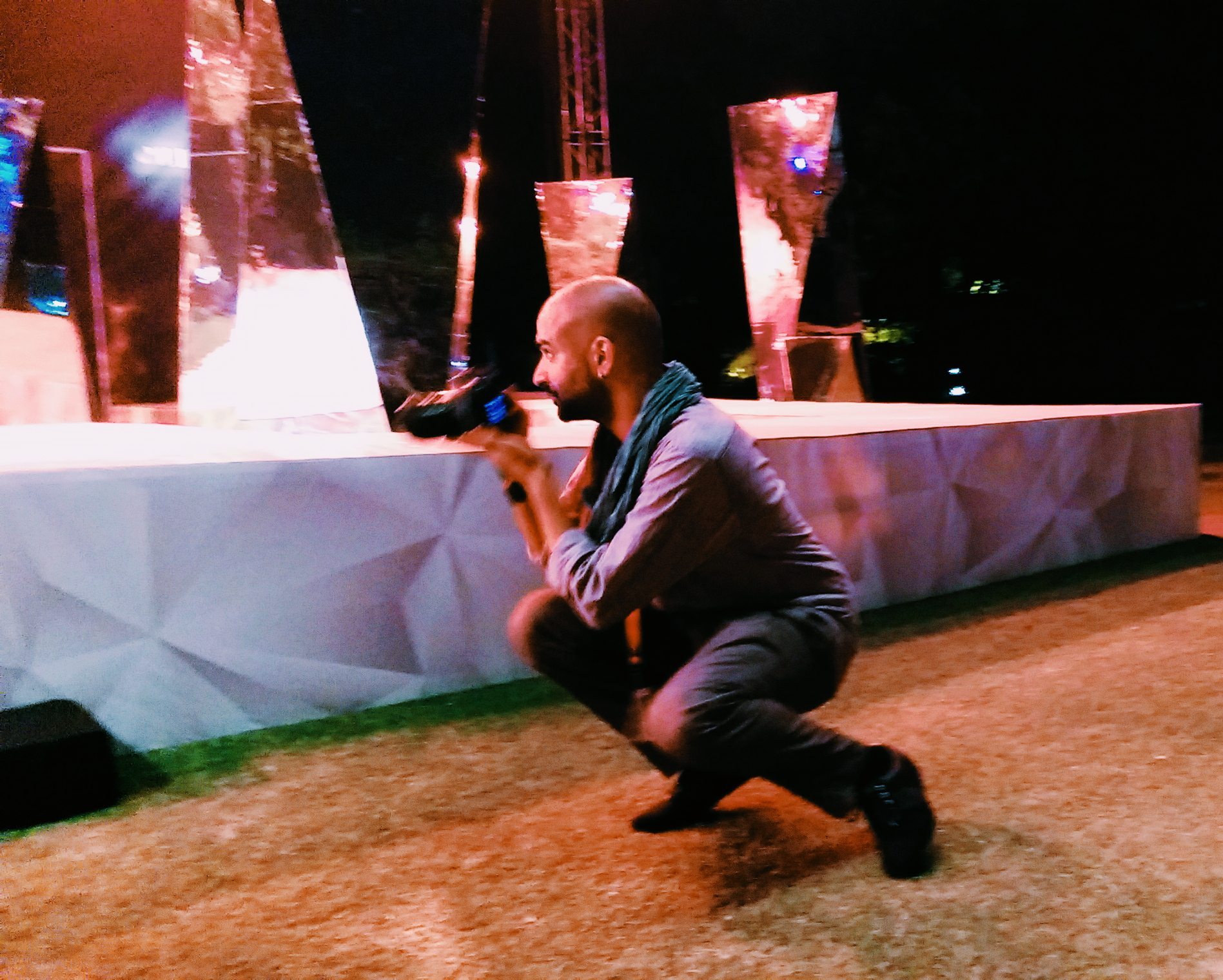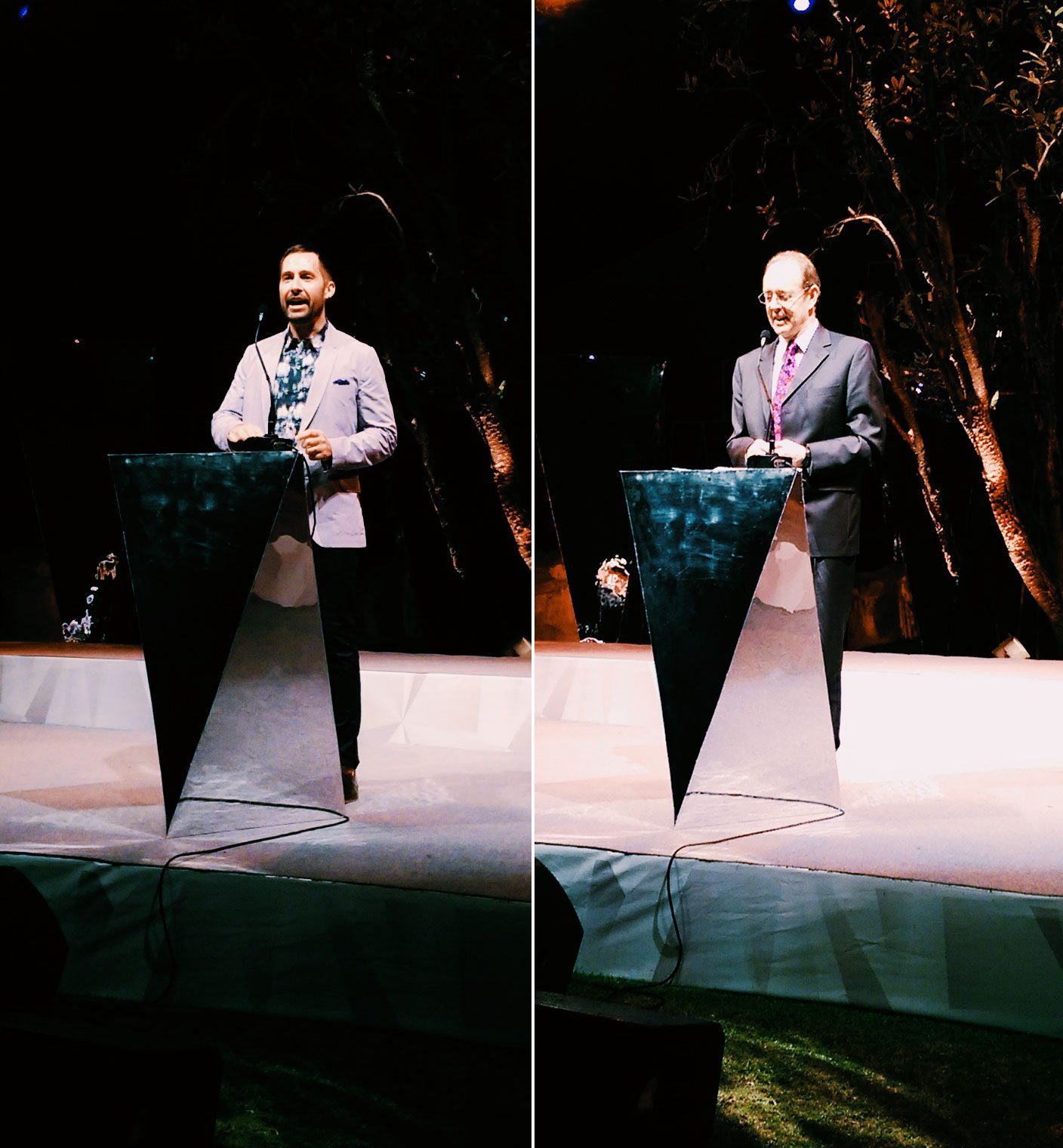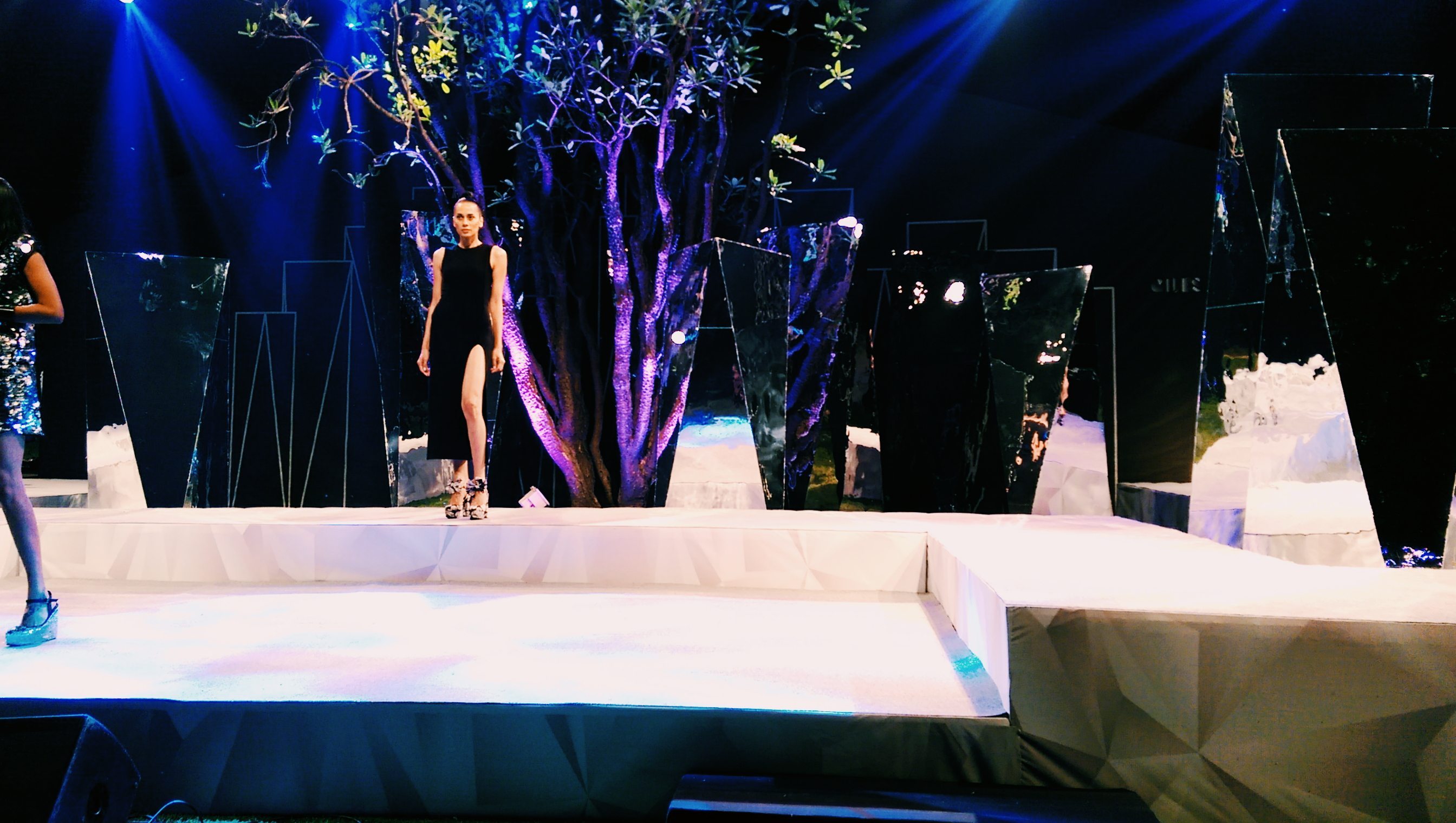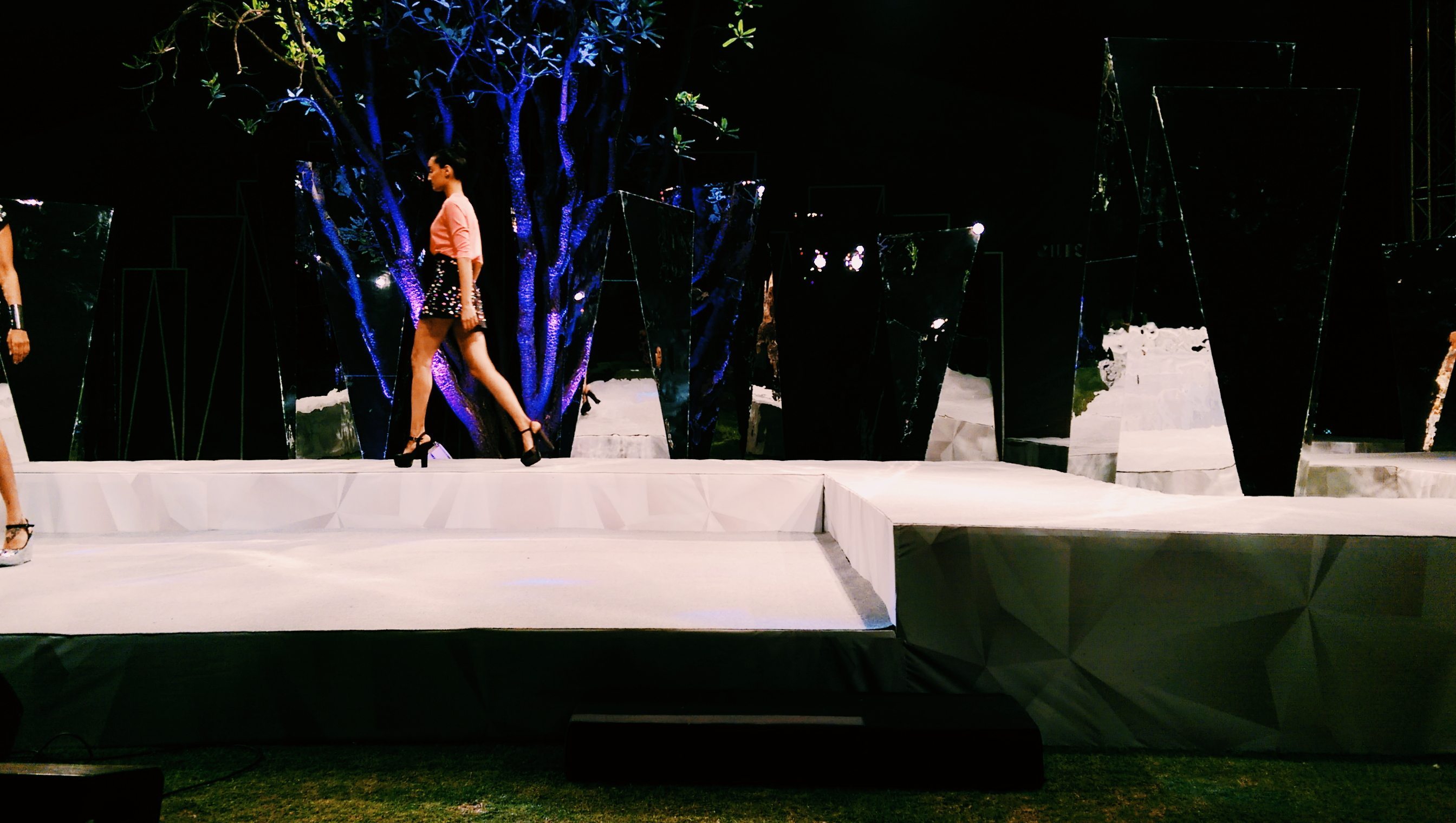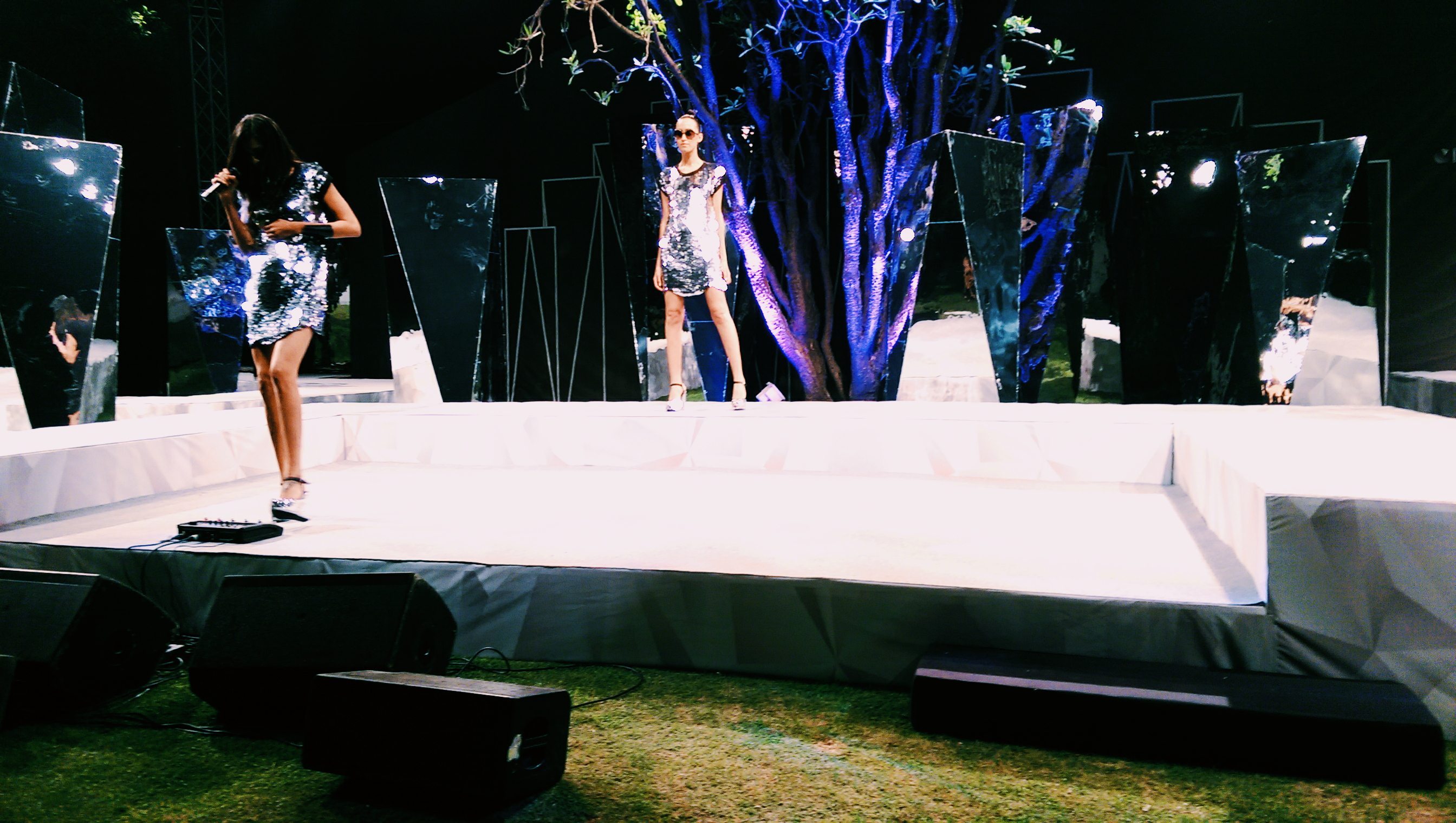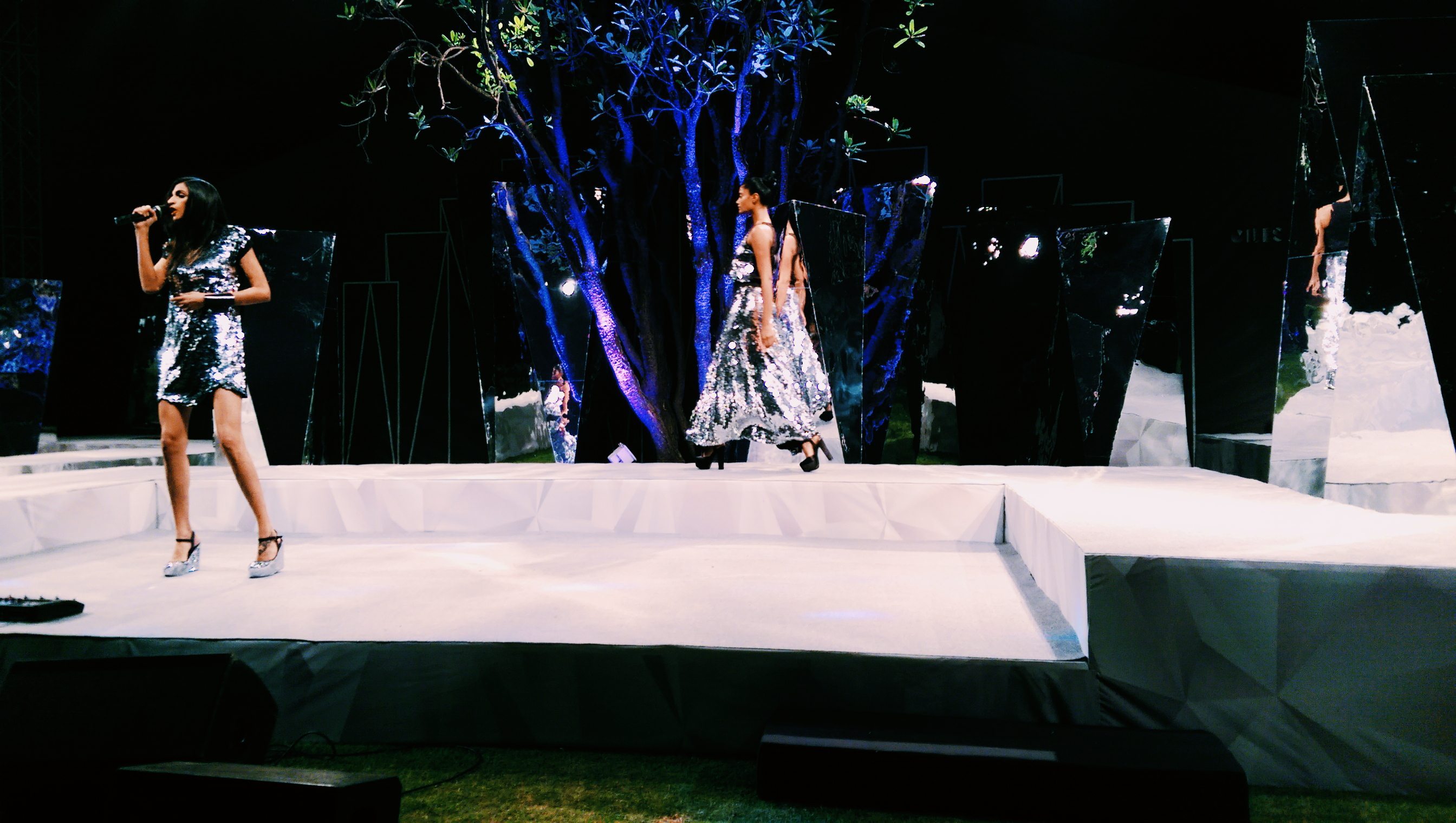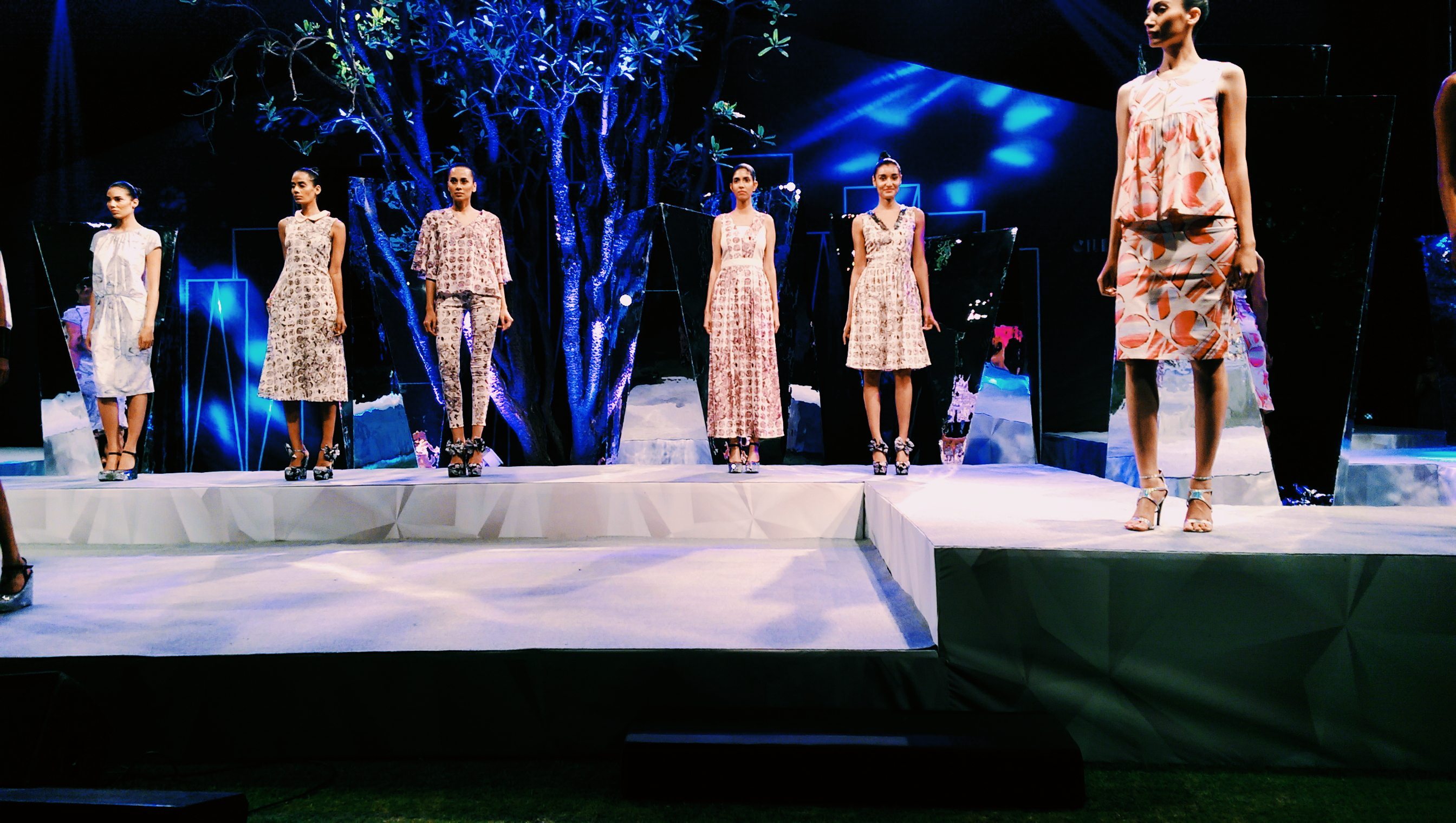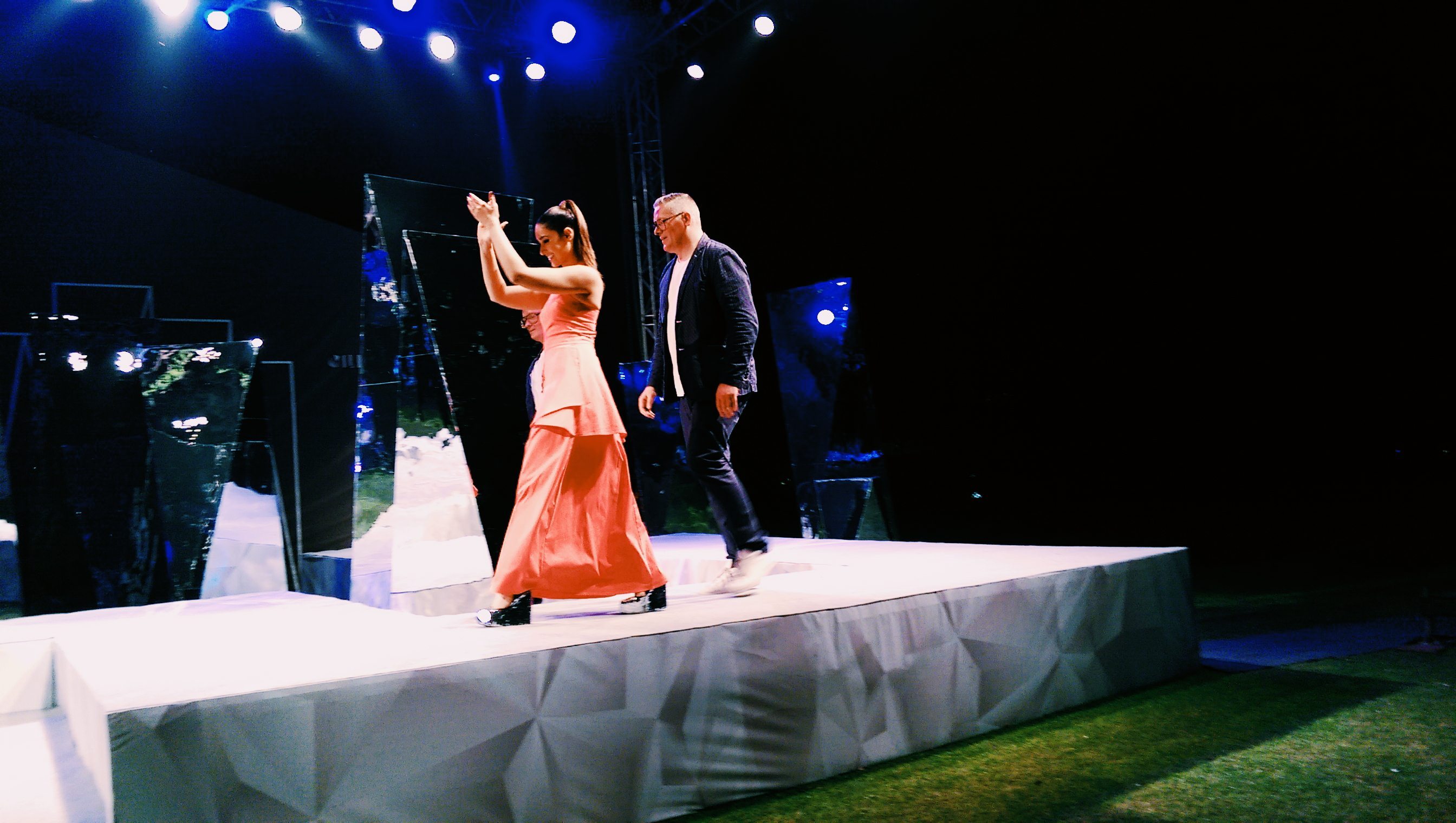 It was so lovely to finally meet the effervescent Sherry Shroff at the event as well. Sherry has a SUPER fun YouTube channel, check it out!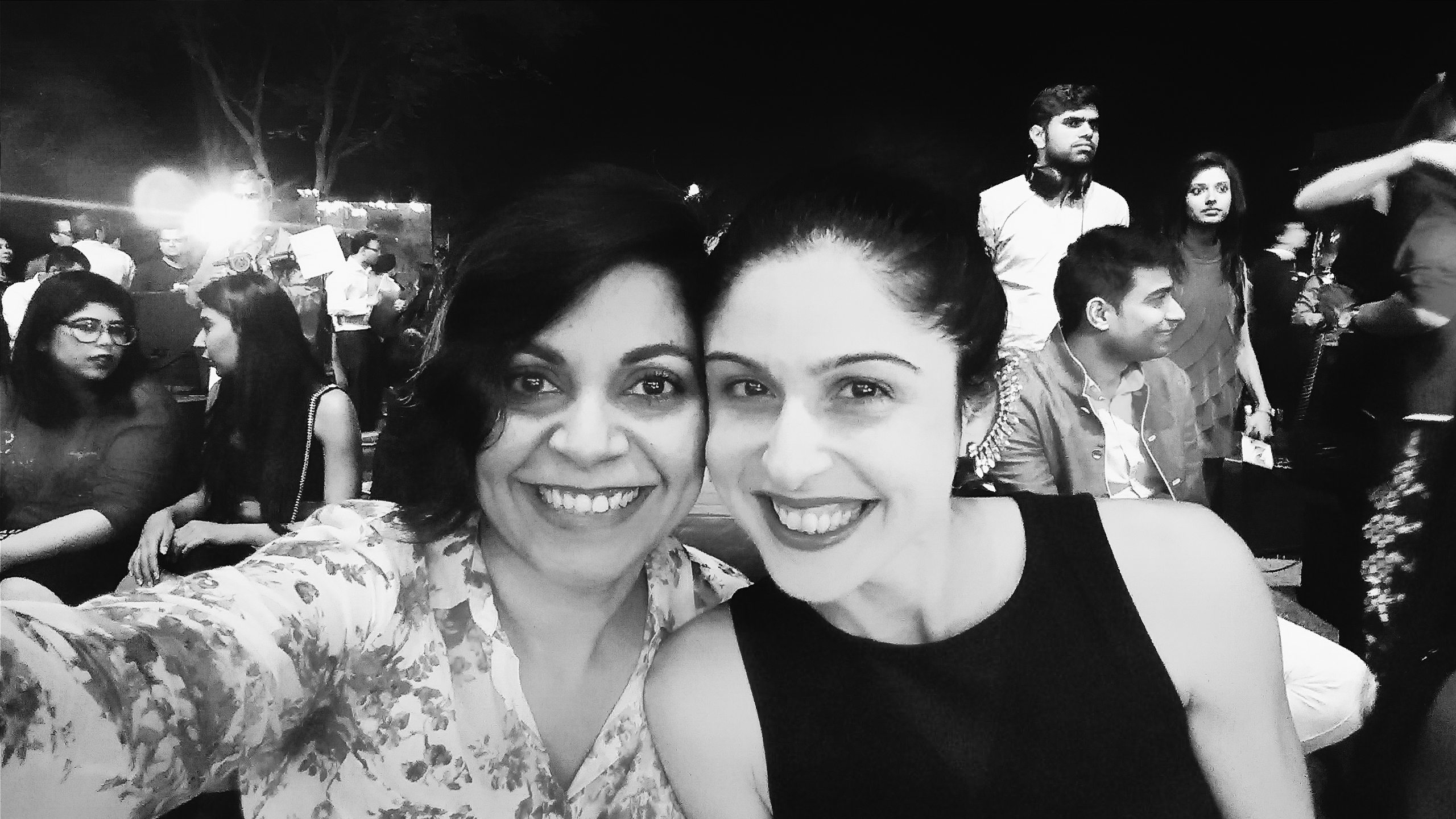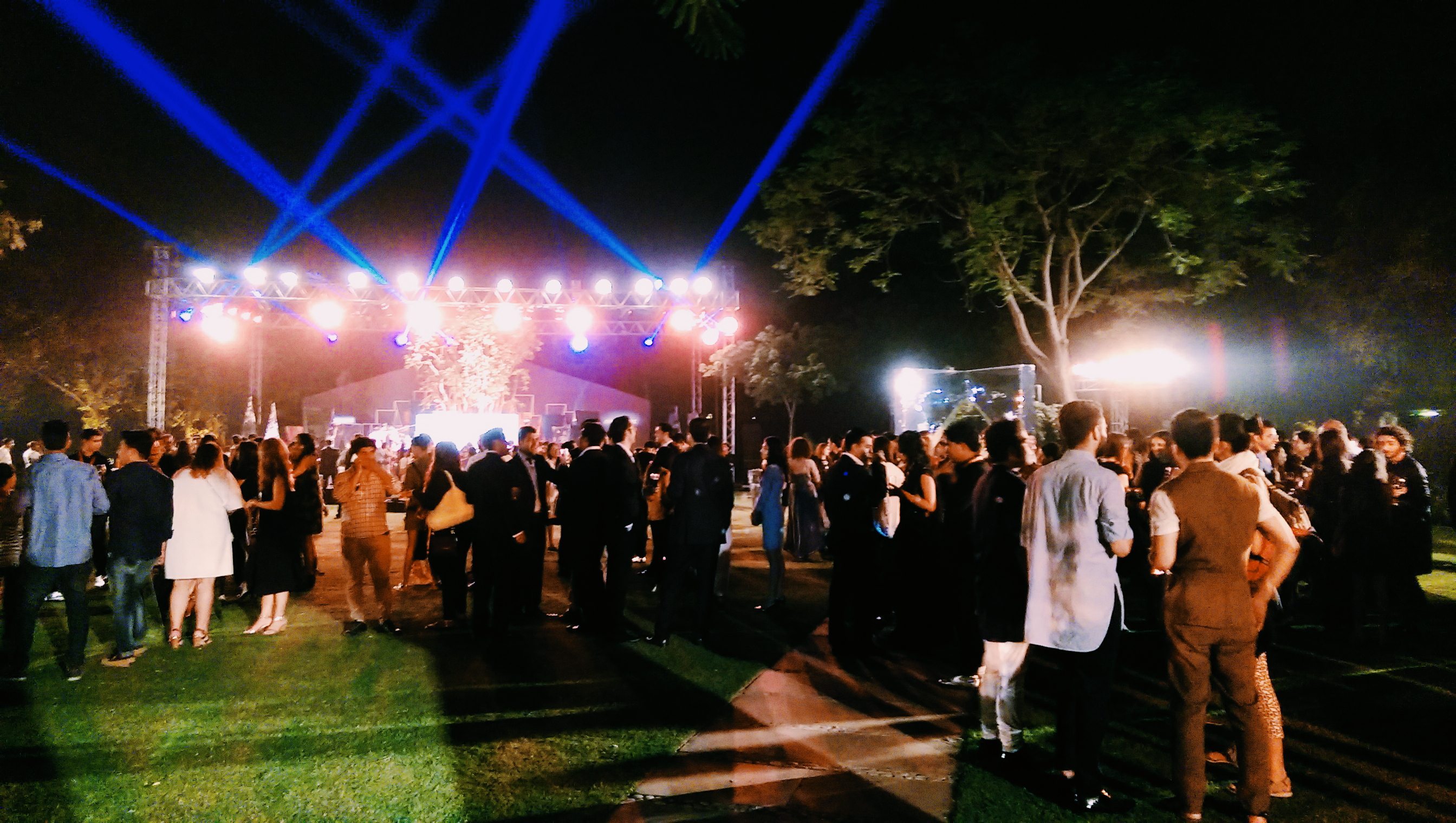 I'm not going to beat about the bush. My highlight of the evening was meeting Gwendoline Christie who plays Brienne of Tarth in the EPIC TV series Game of Thrones. She was on vacation, for the first time in India, and wanted to press attention, hence no photos. The message was conveyed far and wide but you know Delhi. An acquaintance took a photo while I was speaking with her and Chetan Seth and while I was shocked someone would do that despite the lady's request for no photos, I WAS THRILLED to have a photo! Wheeee! A selfie would have been so much nicer but I'll take whatever I can get.  I had been squealing all over the British High Commission lawns, "BRIENNE OF TARTH IS HERE! But don't take a photo because she might slay you with her sword that she's probably hidden under the lovely Giles Deacon dress she's wearing!" I cannot believe that this actually happened. Since then I have been fantasizing about how EPIC it would be if the show hired me to photograph their behind the scenes. CANNOT STOP DAYDREAMING.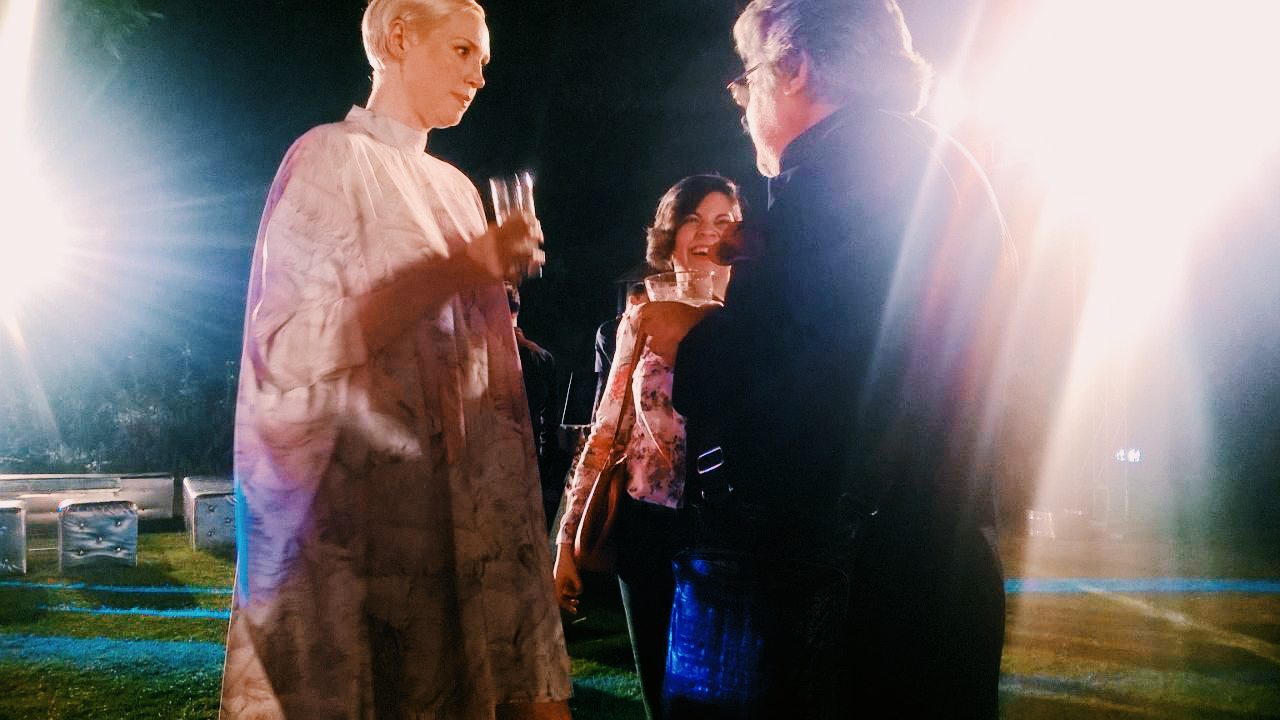 A bit of video from the evening.
Decent evening from a fashion point of view and SMASHING EVENING from Gwendoline Christie point of view! YAY! Thank you for having me over KOOVS and Anisha & Aparna Bahl and Sujata Assomull for being such lovely hosts!