When I wrote recently about why my mobile phone is temporarily out of service, I had not planned for the wave of support and understanding that piece received on social media. I had meant it as a piece to explain why I changed those settings on my phone but more importantly, I wrote it to remind my own self that my private space is mine. The mobile phone is for my convenience, not anyone elses. Some responses to that piece included advice that I should use two separate smartphones for separate purposes and my response to that was that I am attempting to make life simpler for me, not take on more work!
So when CoolPad got in touch with me and shared details of their A8 / CoolPad Max Dual-In-One smartphone, I got super excited. It was perfect! Their Marketing Head, Aman, explained the Dual-In-One feature to me patiently. The device has slots for two SIM cards – a Dual SIM device like many others in the market. You can have two mobile numbers active on the same device and you can use both numbers and their associated data / features at the same time. But, the main differentiating factor was that within the device, you could also create an additional private space – like a second persona. Separate photo reel, separate document folders, separate installations of applications too! ( Two Whatsapp accounts on the same device! Same for Facebook and some Google apps and what not. Sounds like an easy life, especially if you're someone who needs to post updates from separate IDs. I'm sure we'll find other creative uses for this feature as well. )
Dual SIM devices aren't new and I have considered exploring the option but I keep coming back to my original argument for maintaining boundaries and mental peace. I'd rather use the second slot on this device as one for added external memory and use the private space option to maintain a section that is just for me. With my podcasts, embarrassing Bollywood music, selfies that are not for public consumption and photos with friends and family that I'd rather not share publicly.
I set about creating a shoot concept around the CoolPad Max Dual In One device, to represent two personas that can be maintained in one device. The photo up top was the first one that came to mind – starting from the left side with my colouring book, light perfume, peaceful white and silver tones, my aroma candle, listening to podcasts and music when I'm relaxing at home, taking time to be with myself with no agenda. Moving to the right side, with a more public face, bold and glamorous gold, a heavy perfume, red and black tones, bling and party mode.
Toward the end of the following set of photos I produced for the brand, I will also write a little about my experience with the device.
The theme for this 81st edition of #CoverUp was to represent the highlight of CoolPad's device, which I've described above. I move from a private, peaceful, cosy space to a more glamorous, business-like, public space. But I am the same person and both spaces exist within the realm of my life. Hope you enjoy looking at these photos as much as I enjoyed working with the brand and producing these!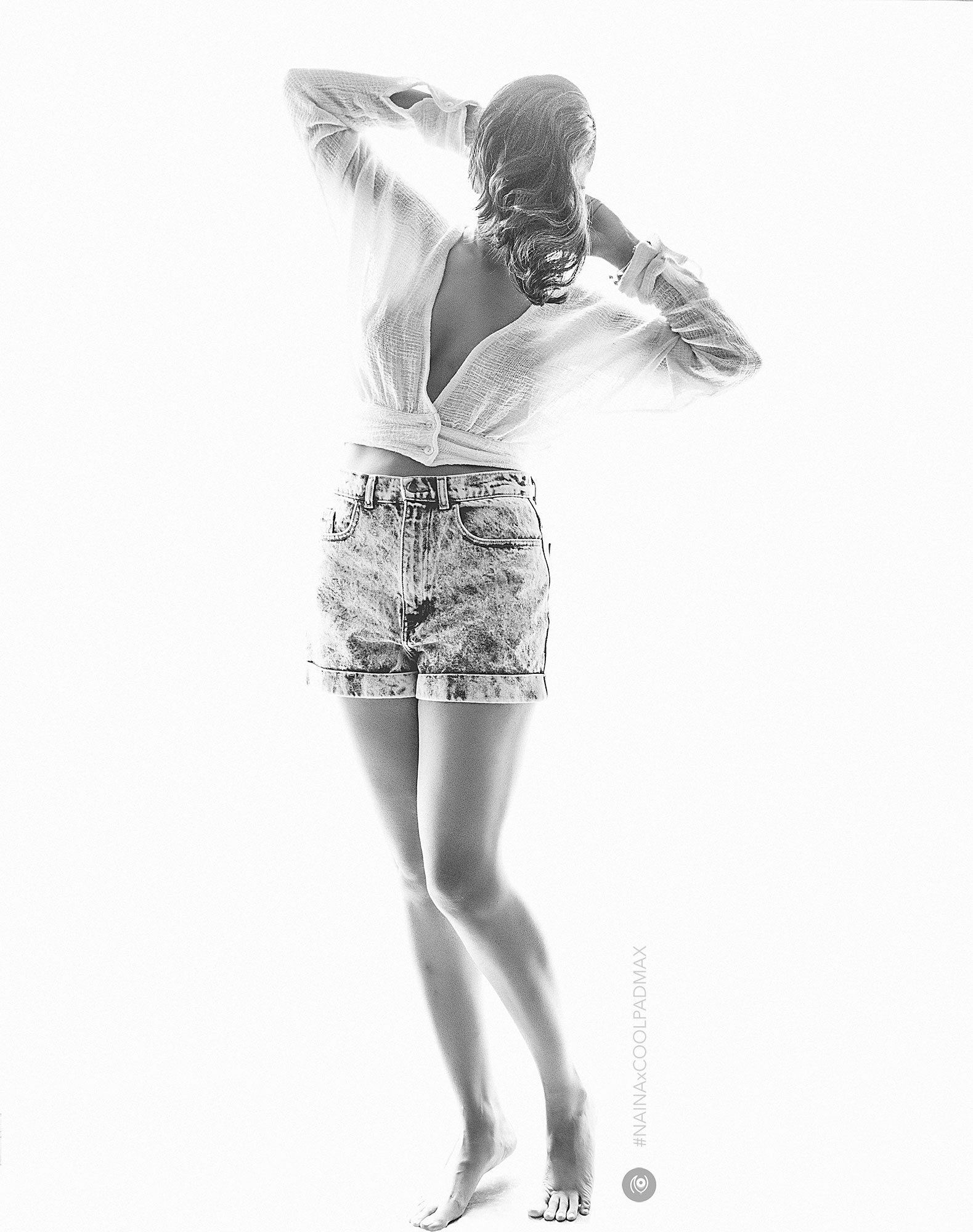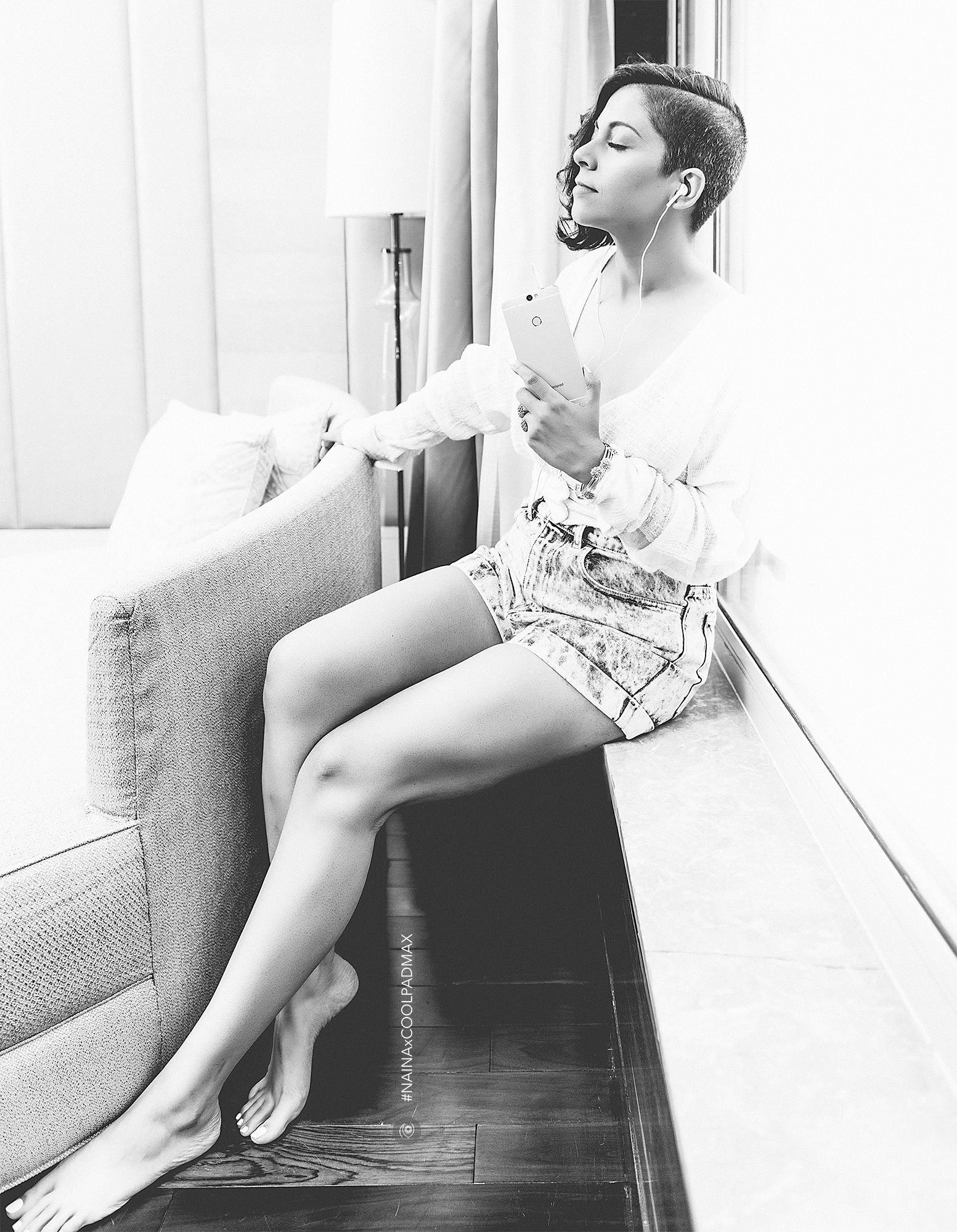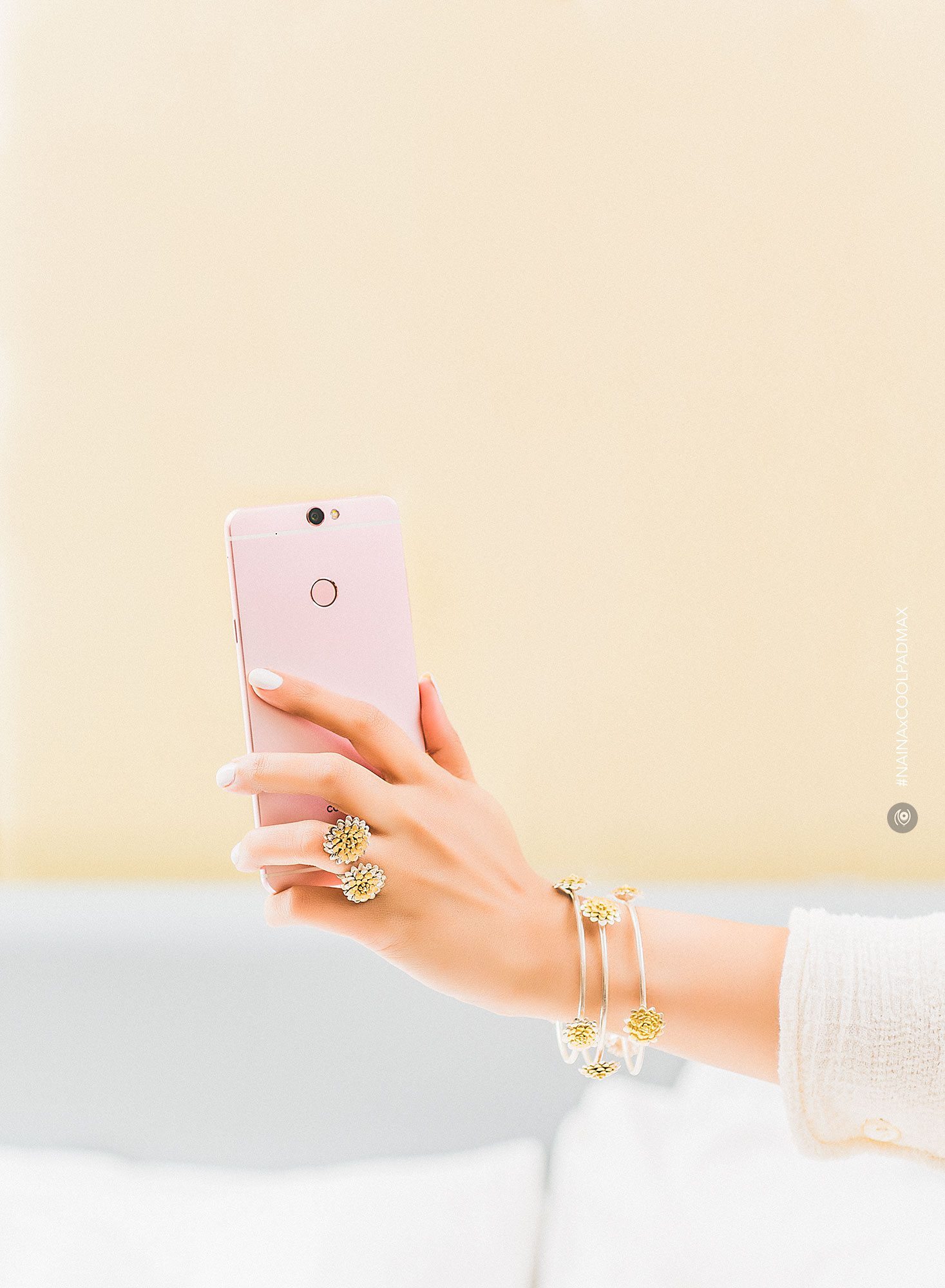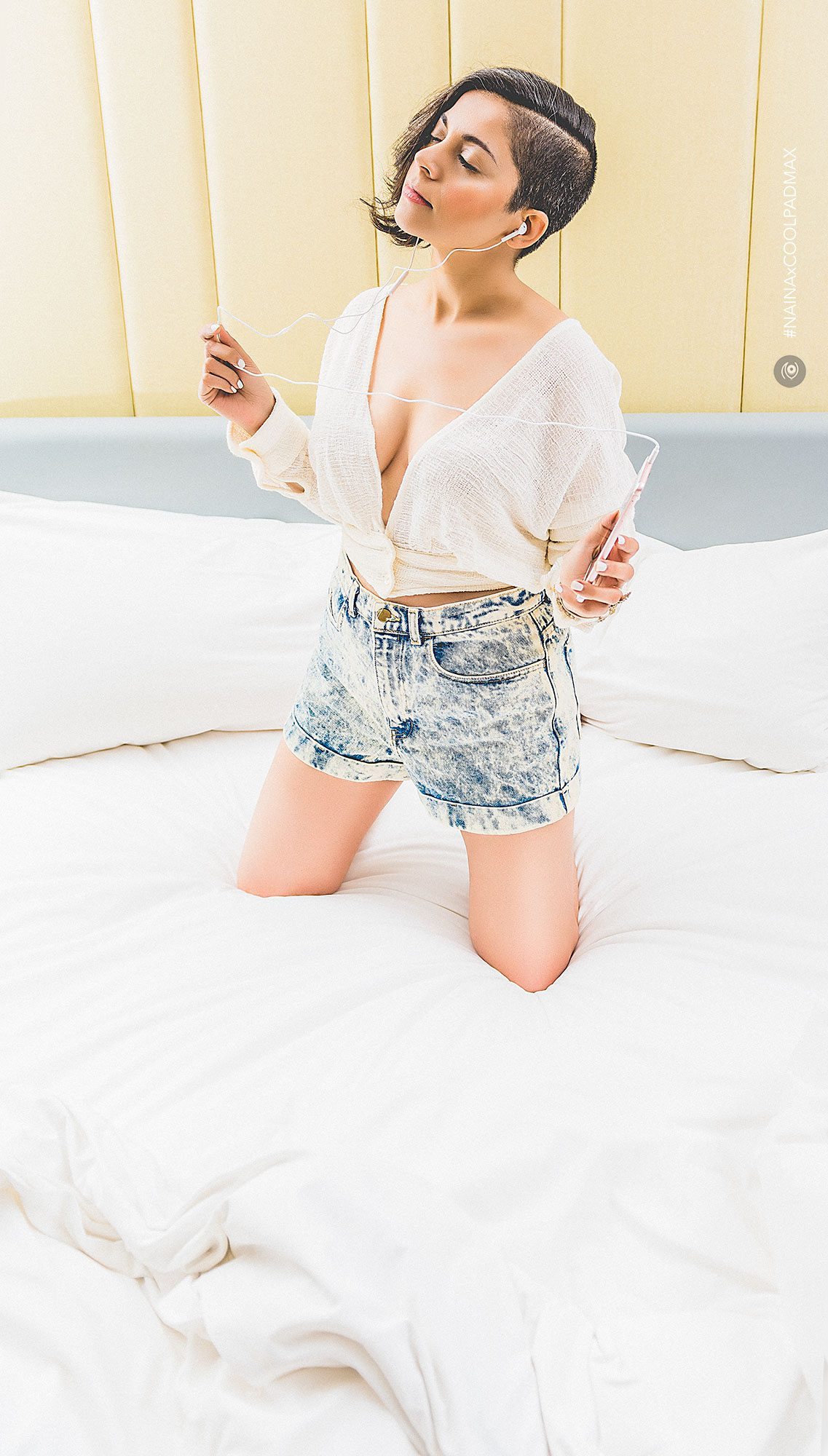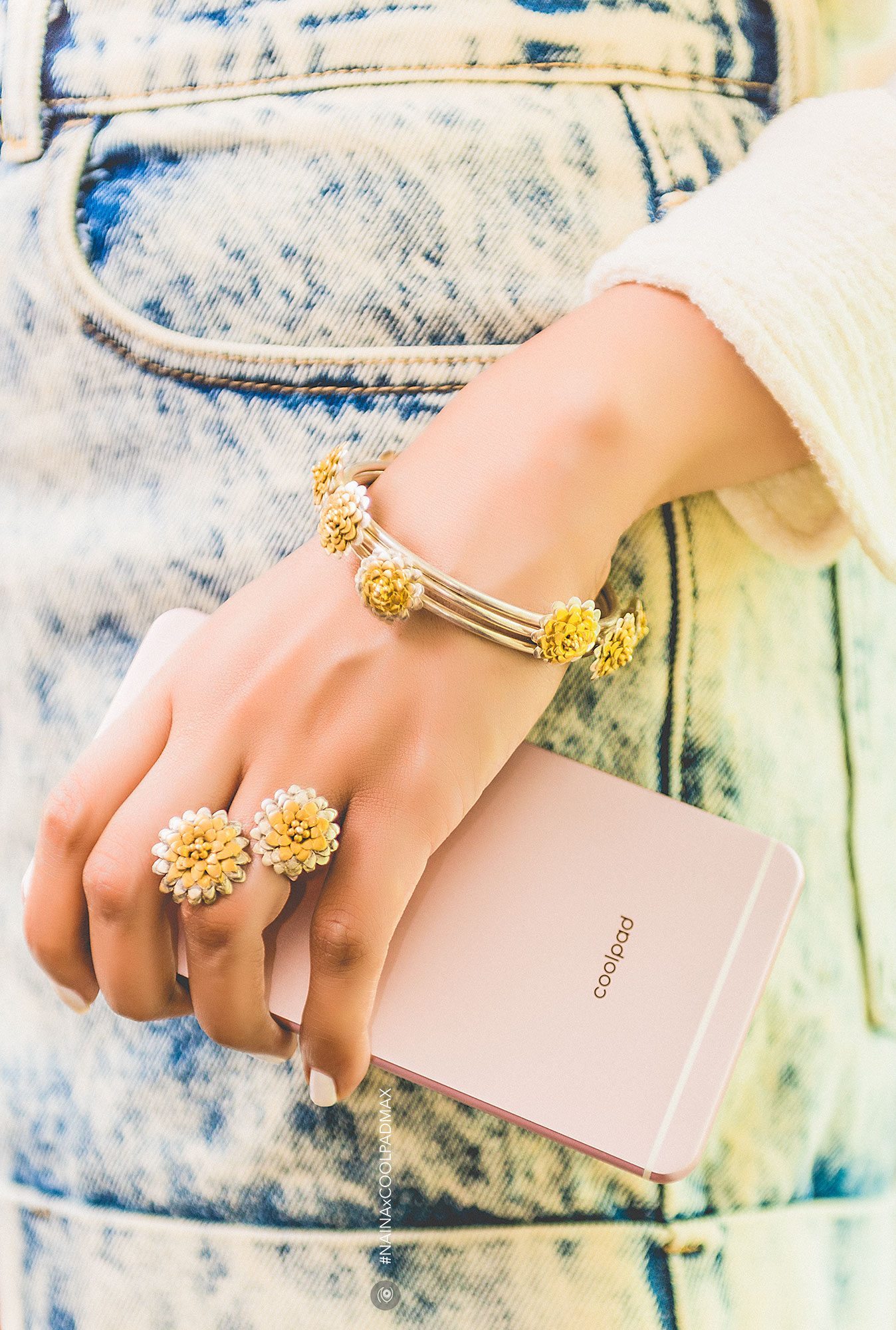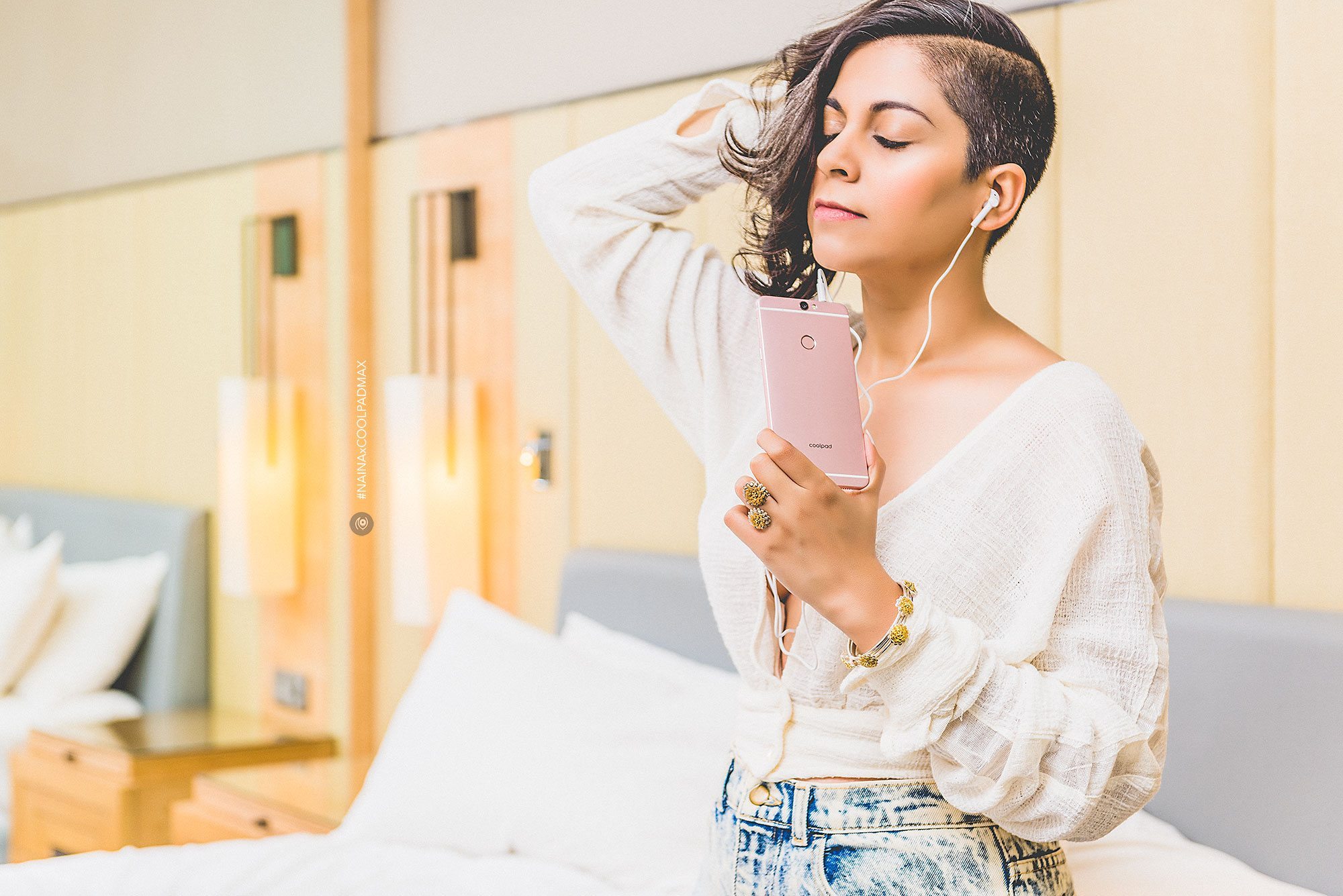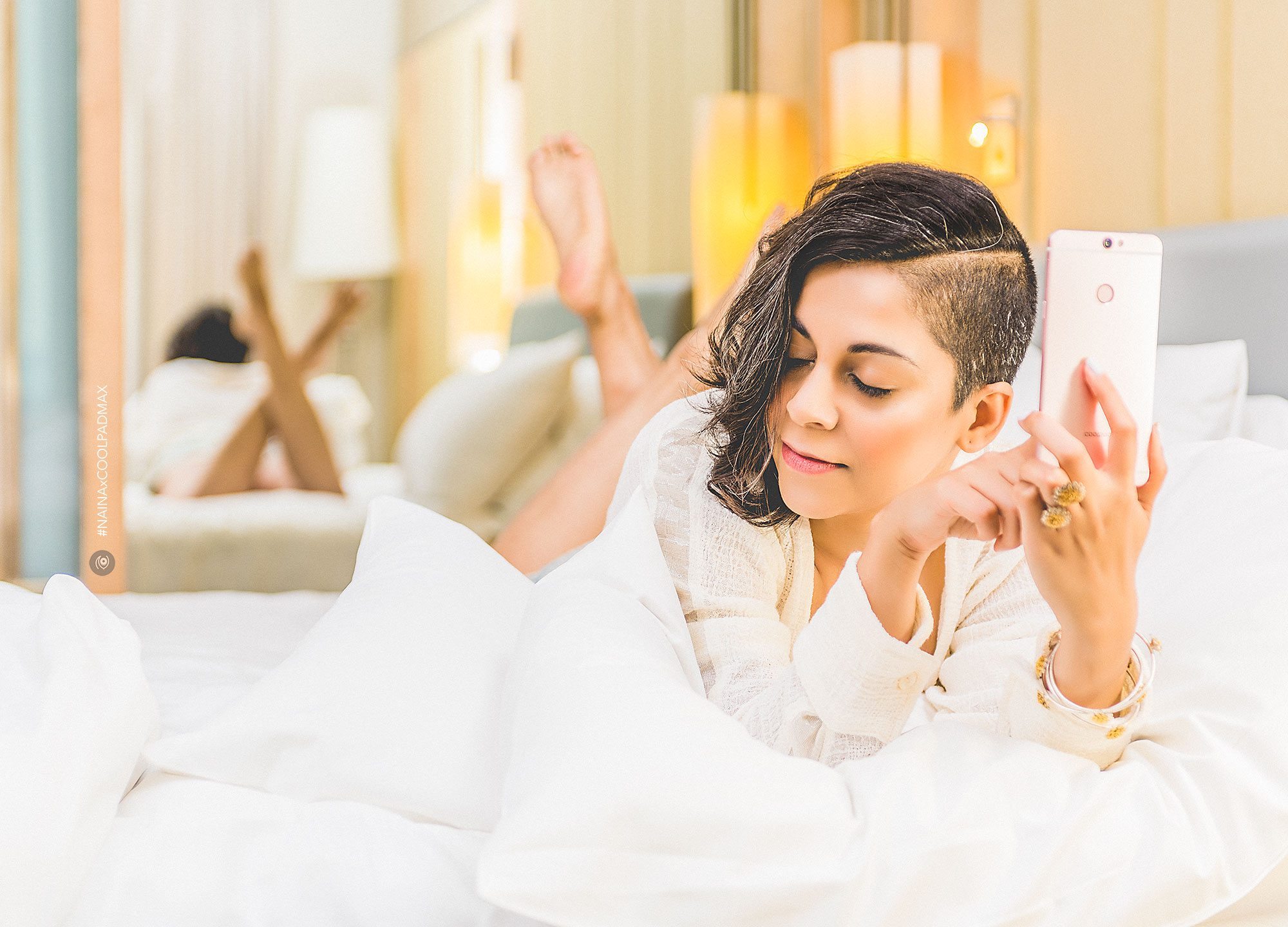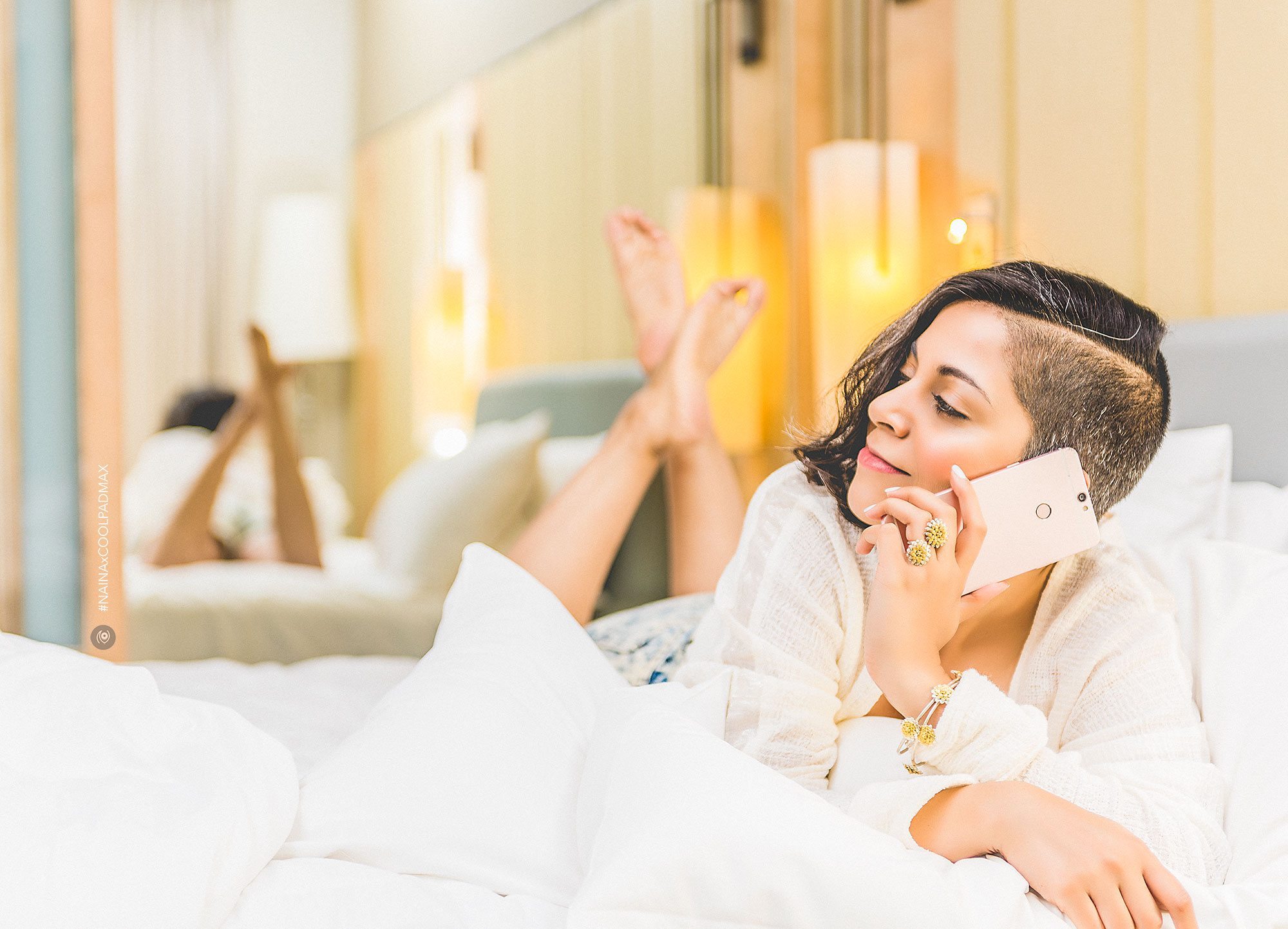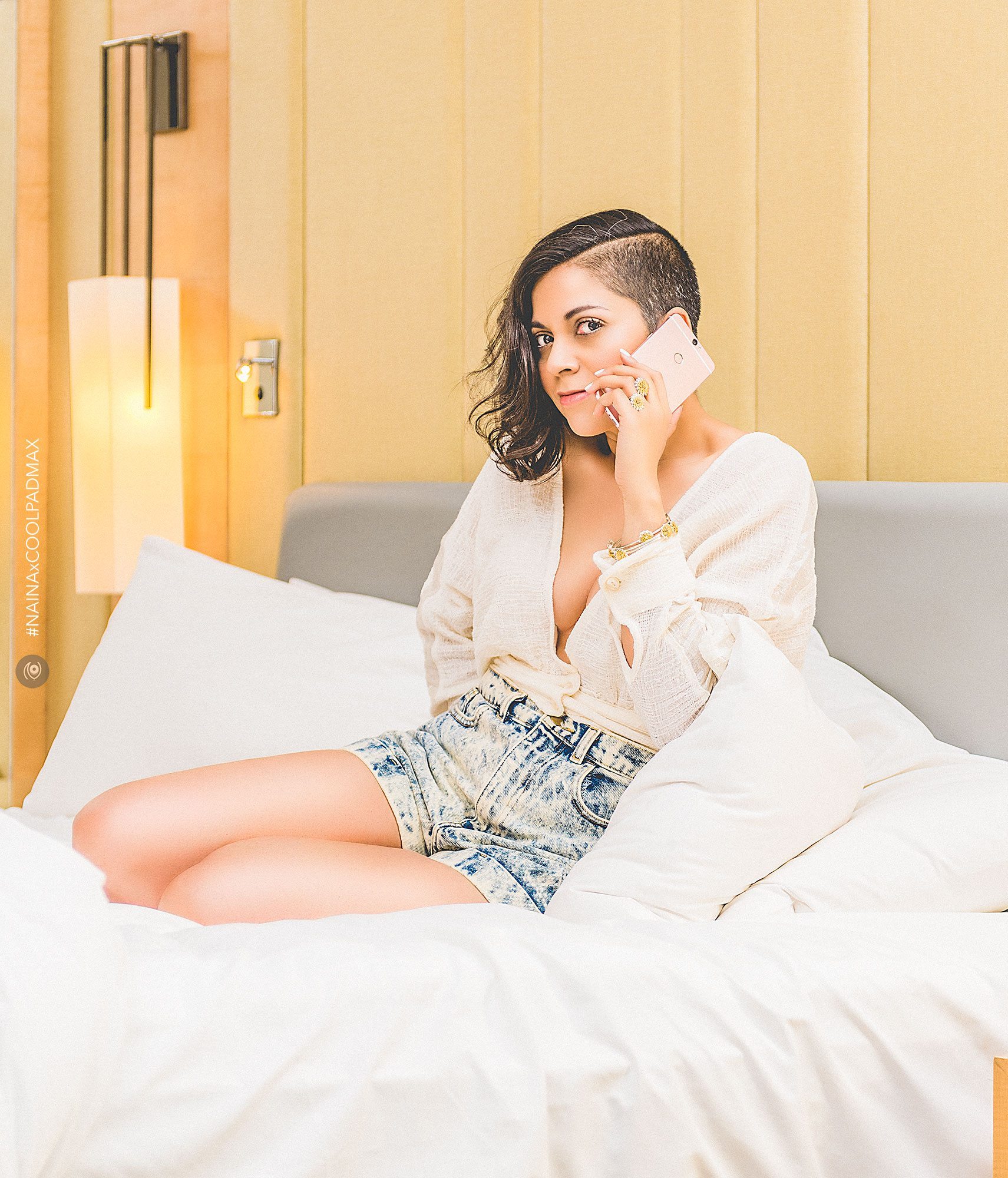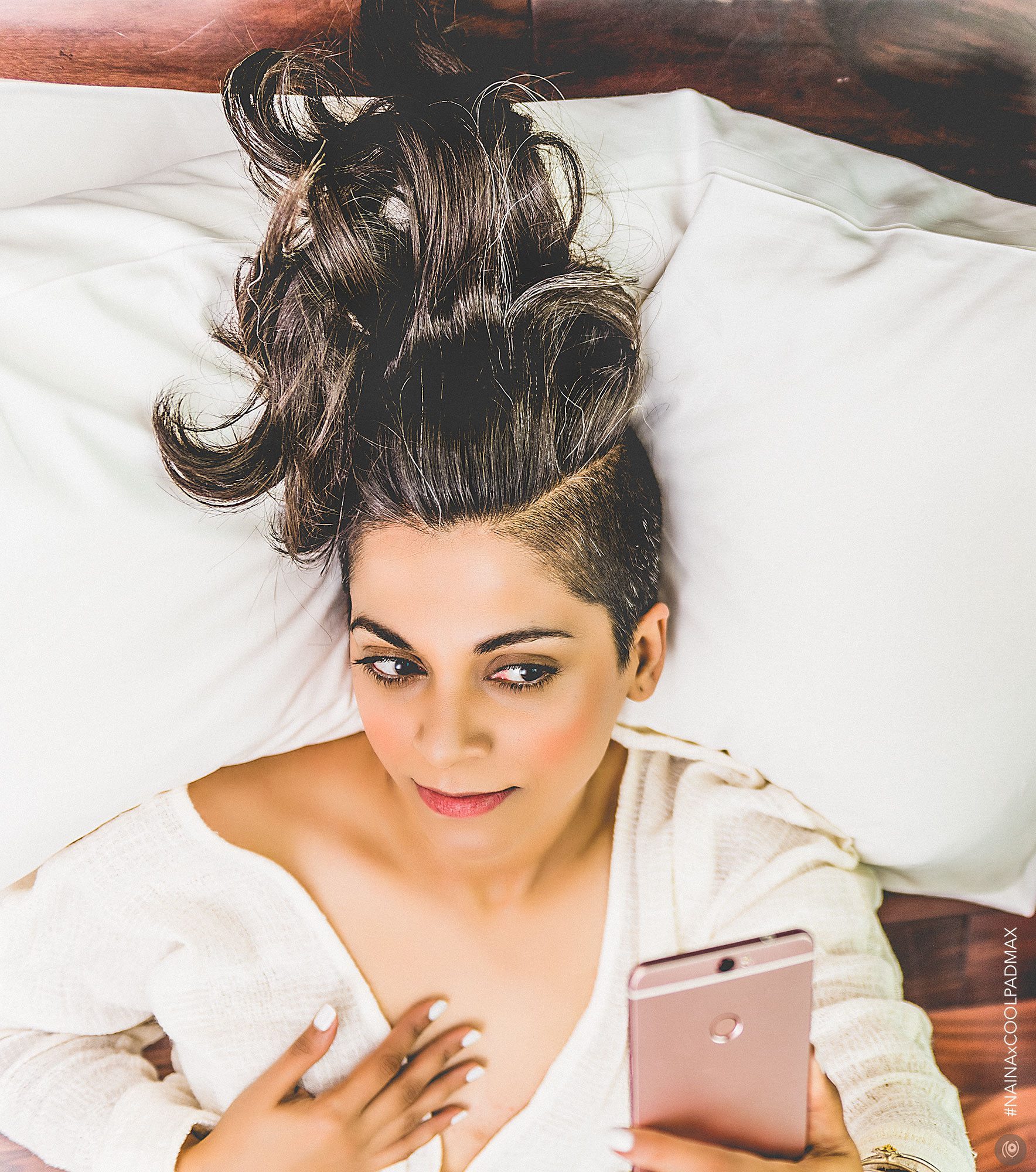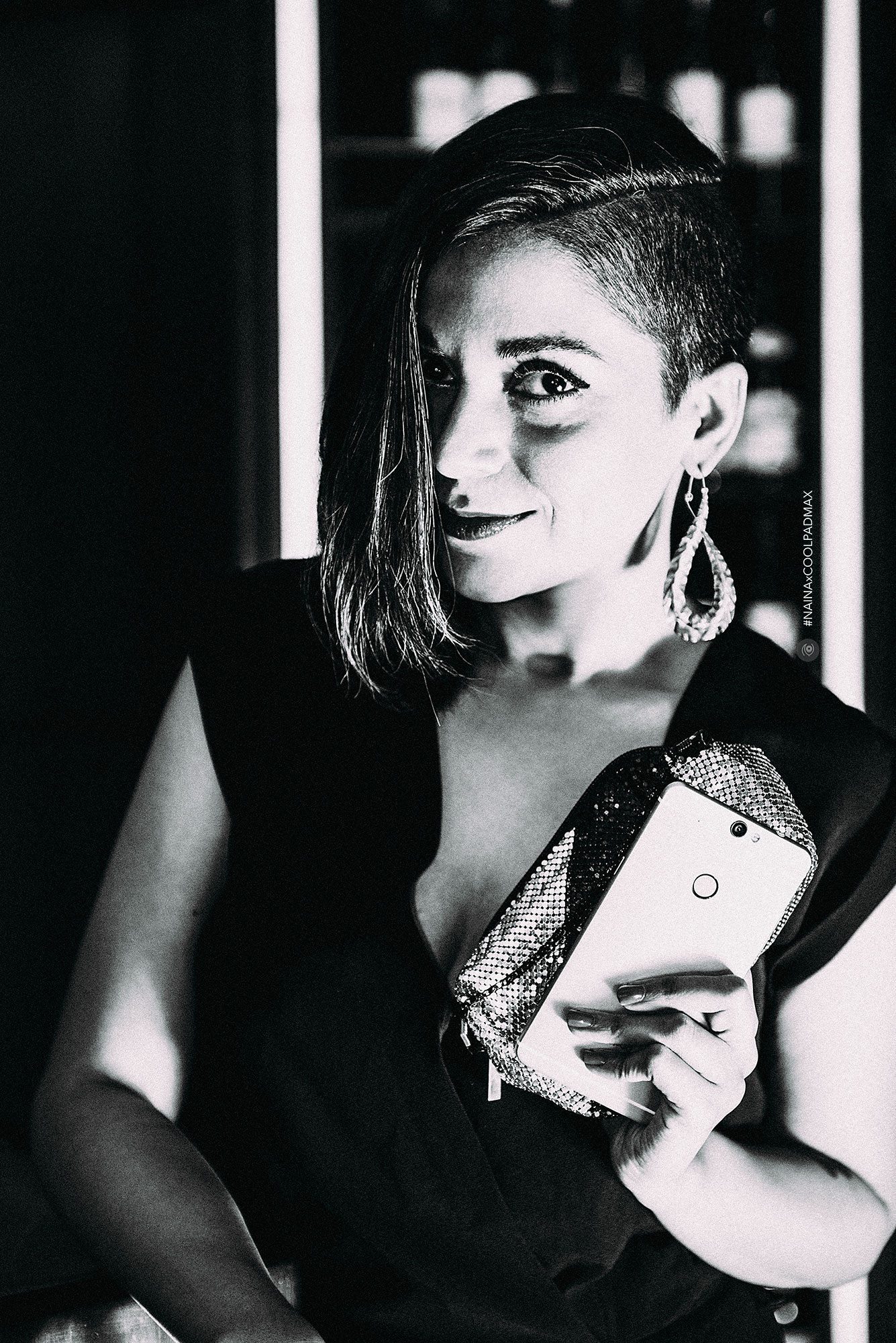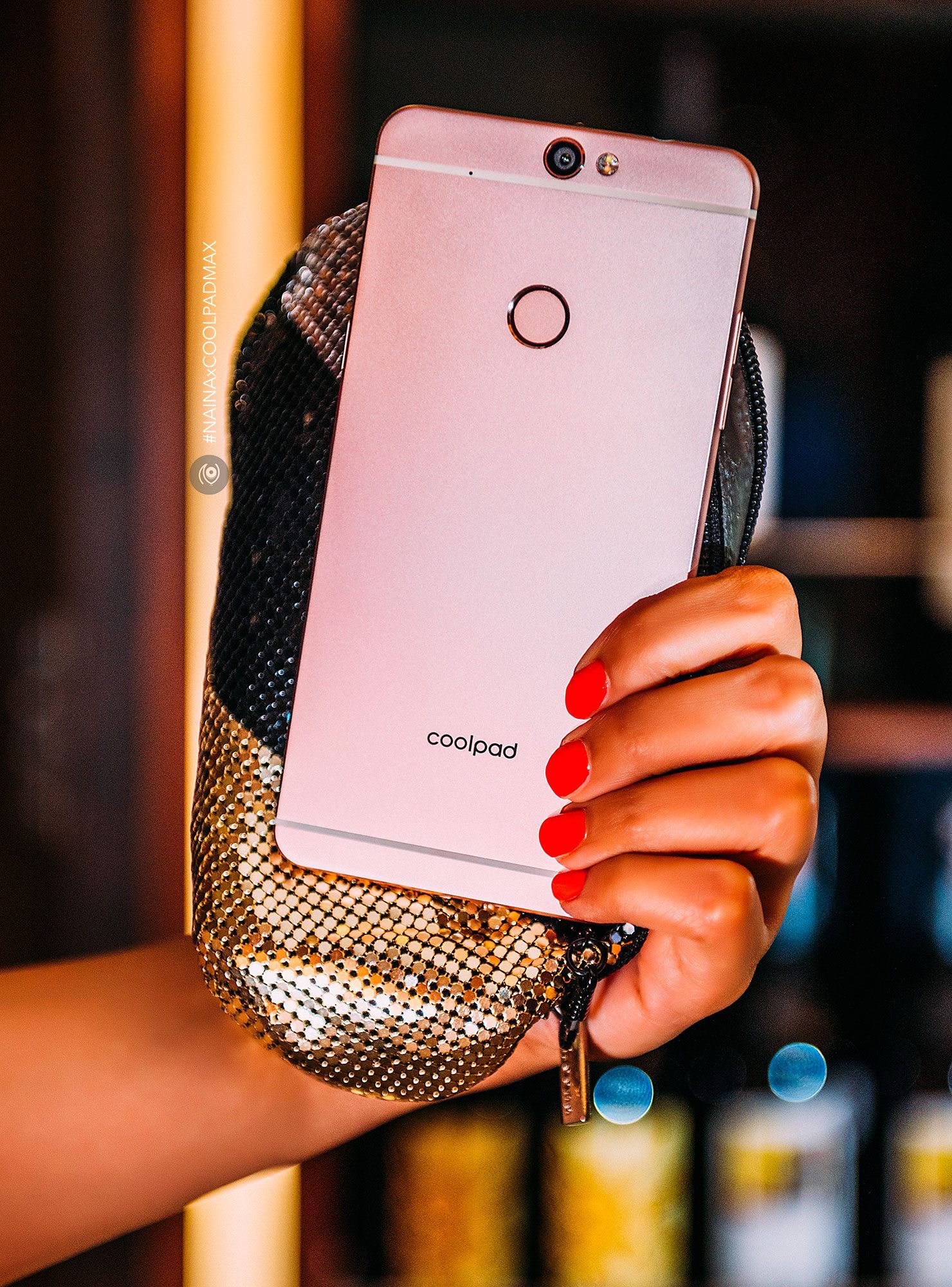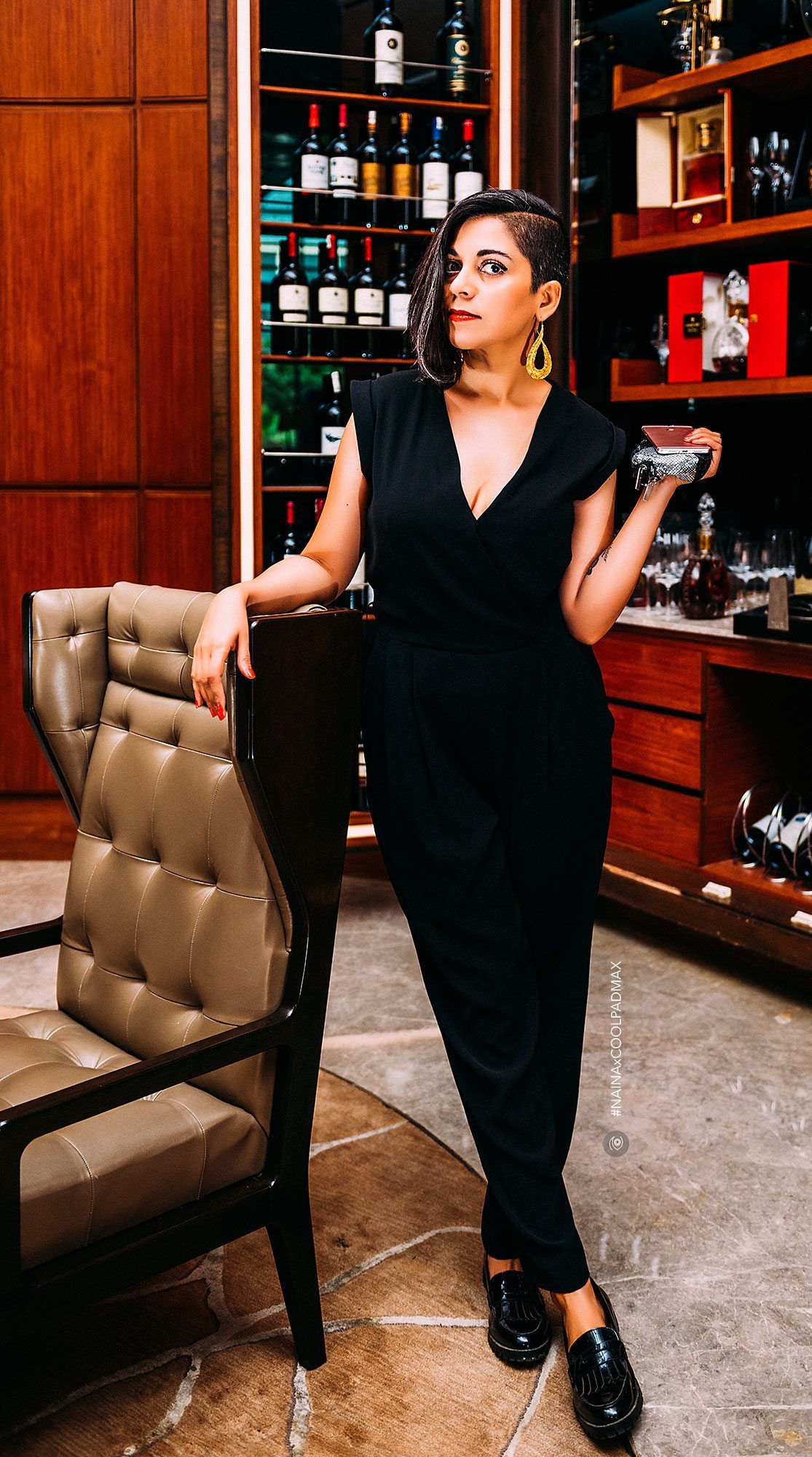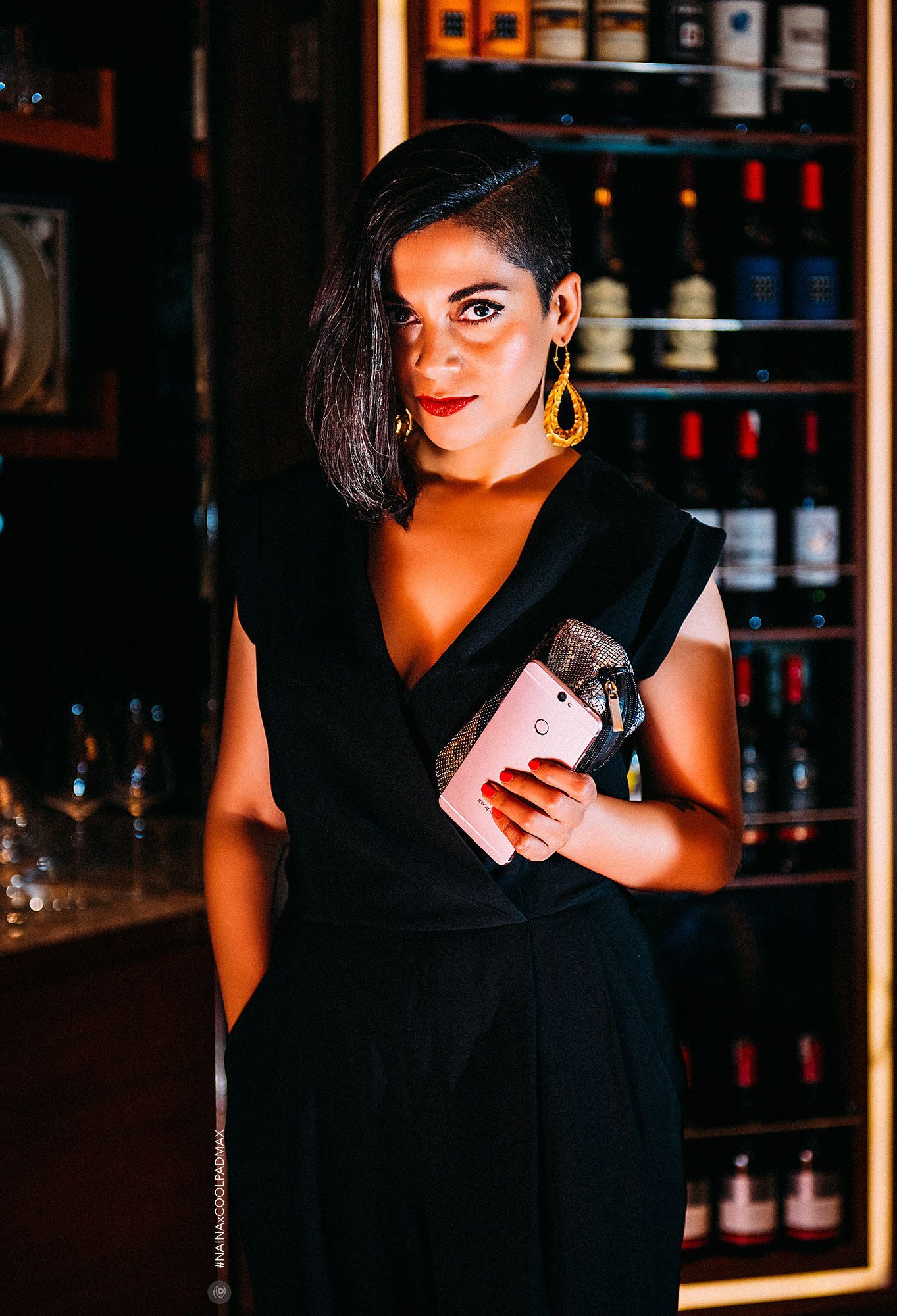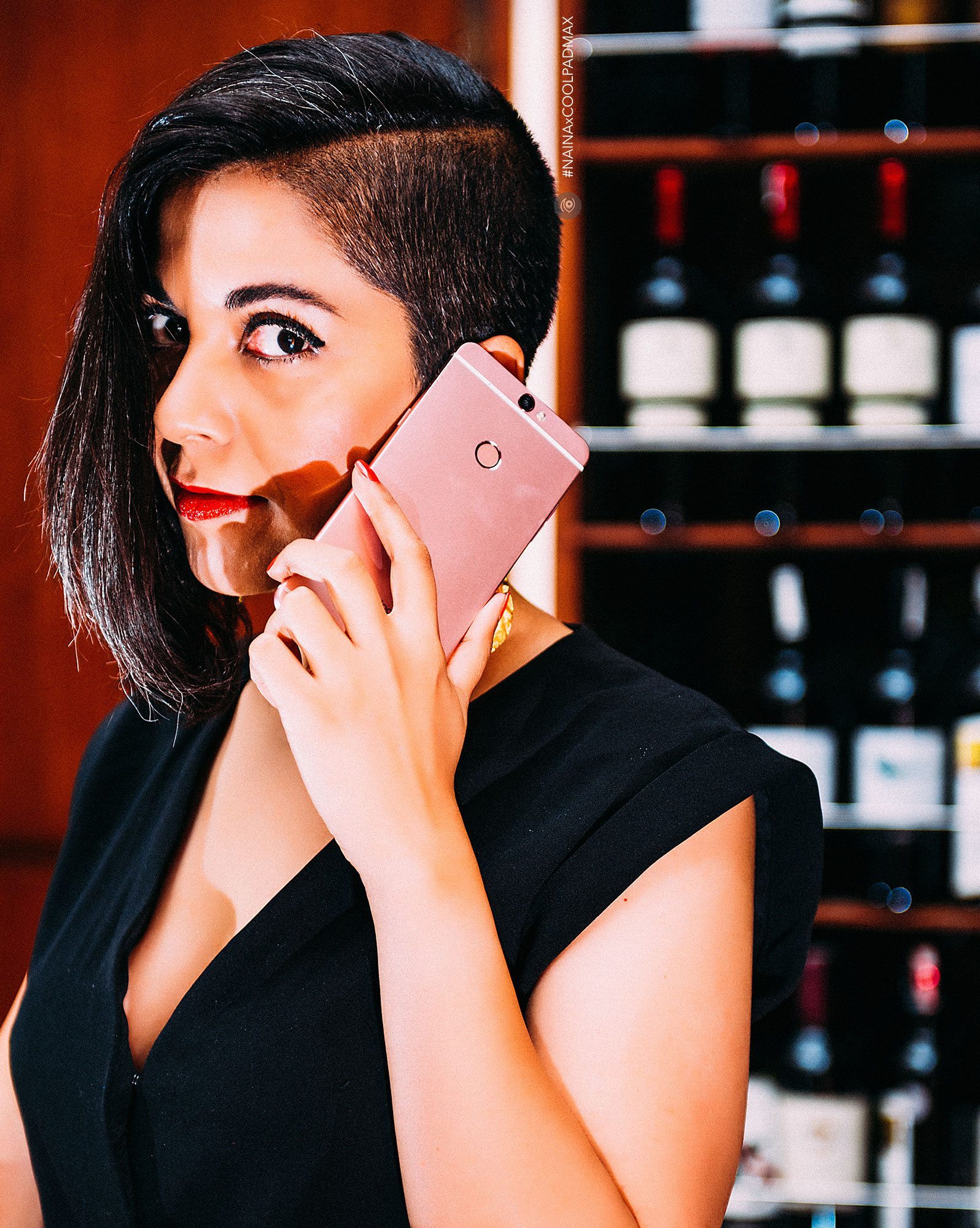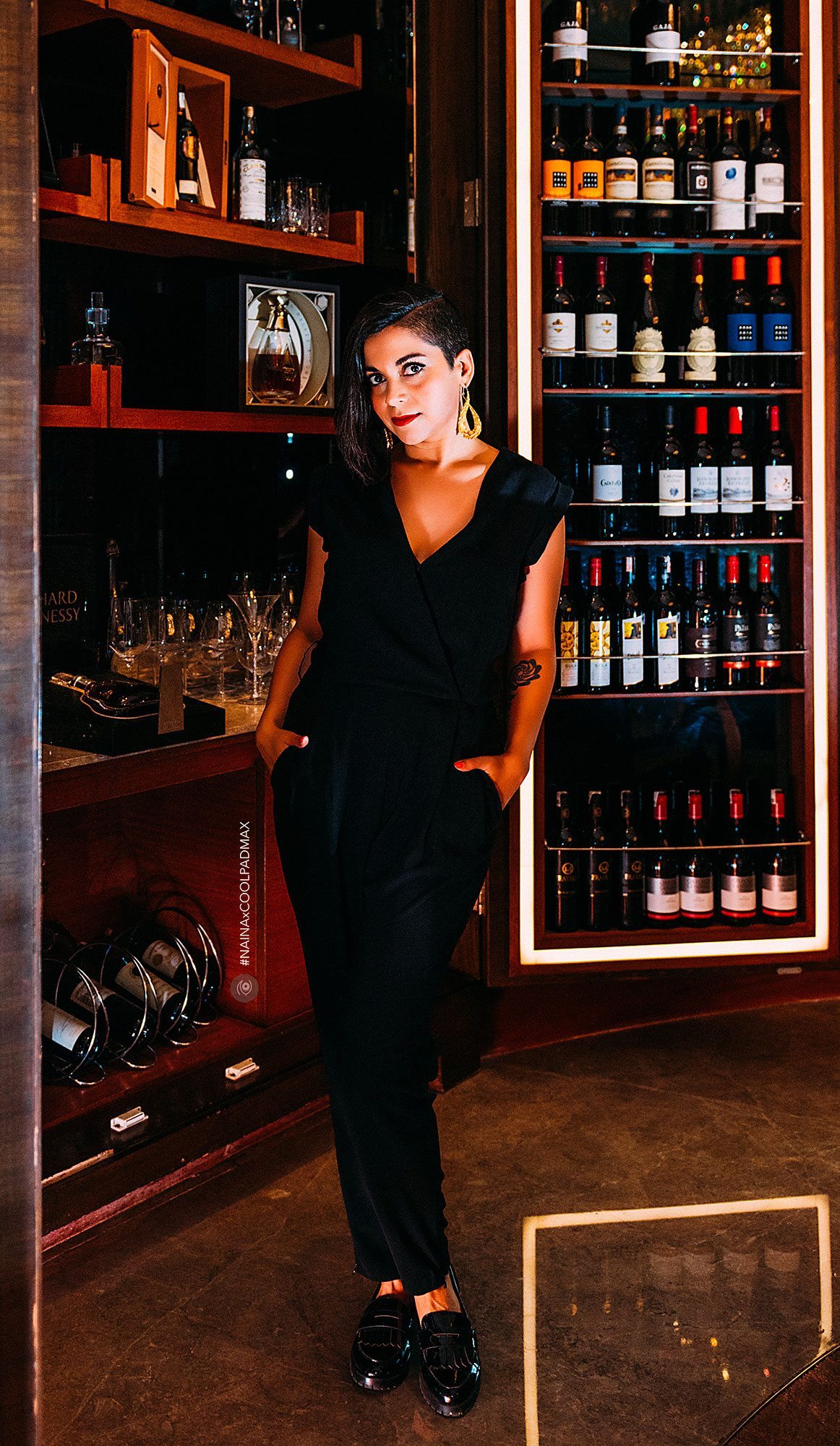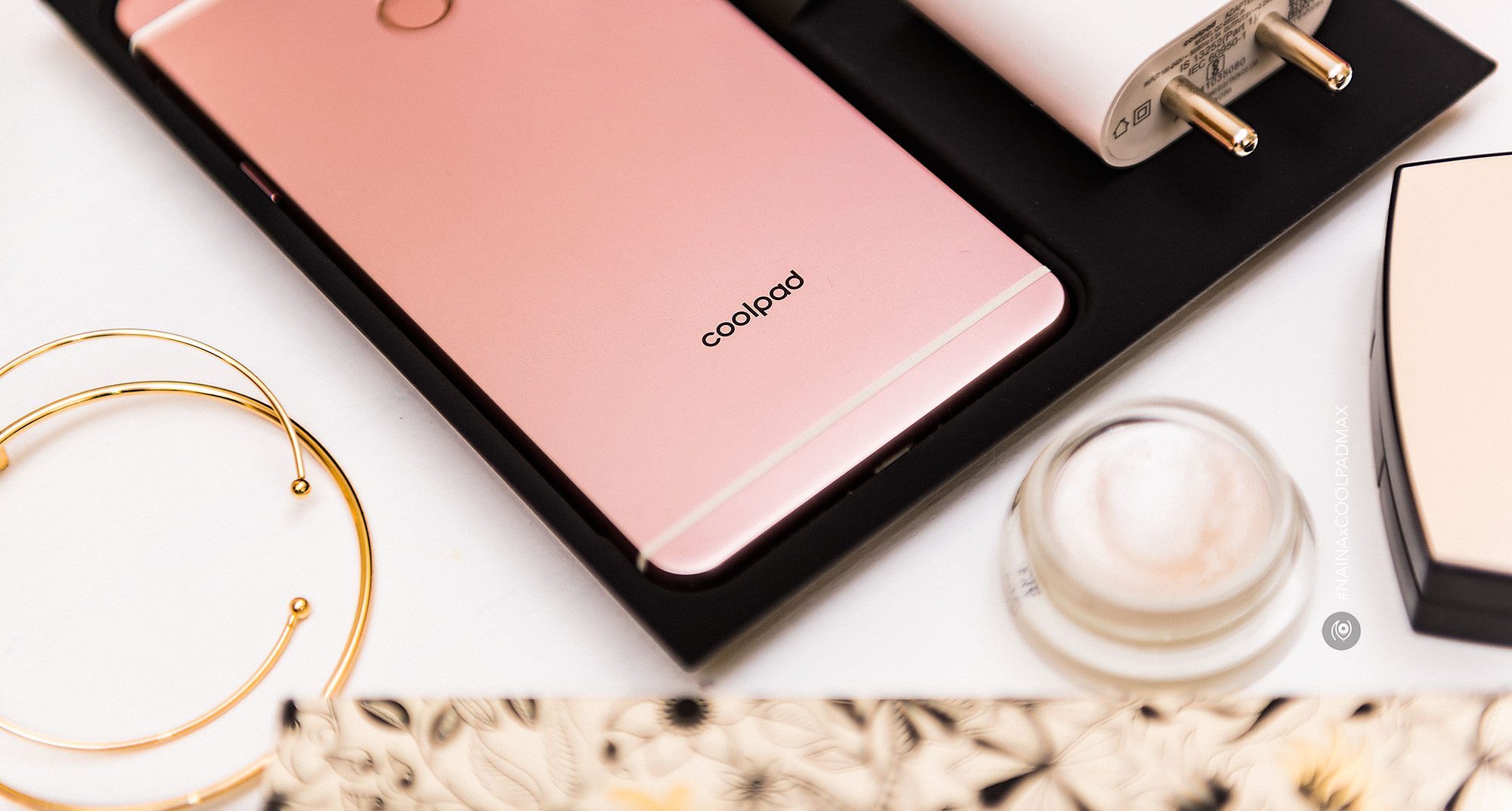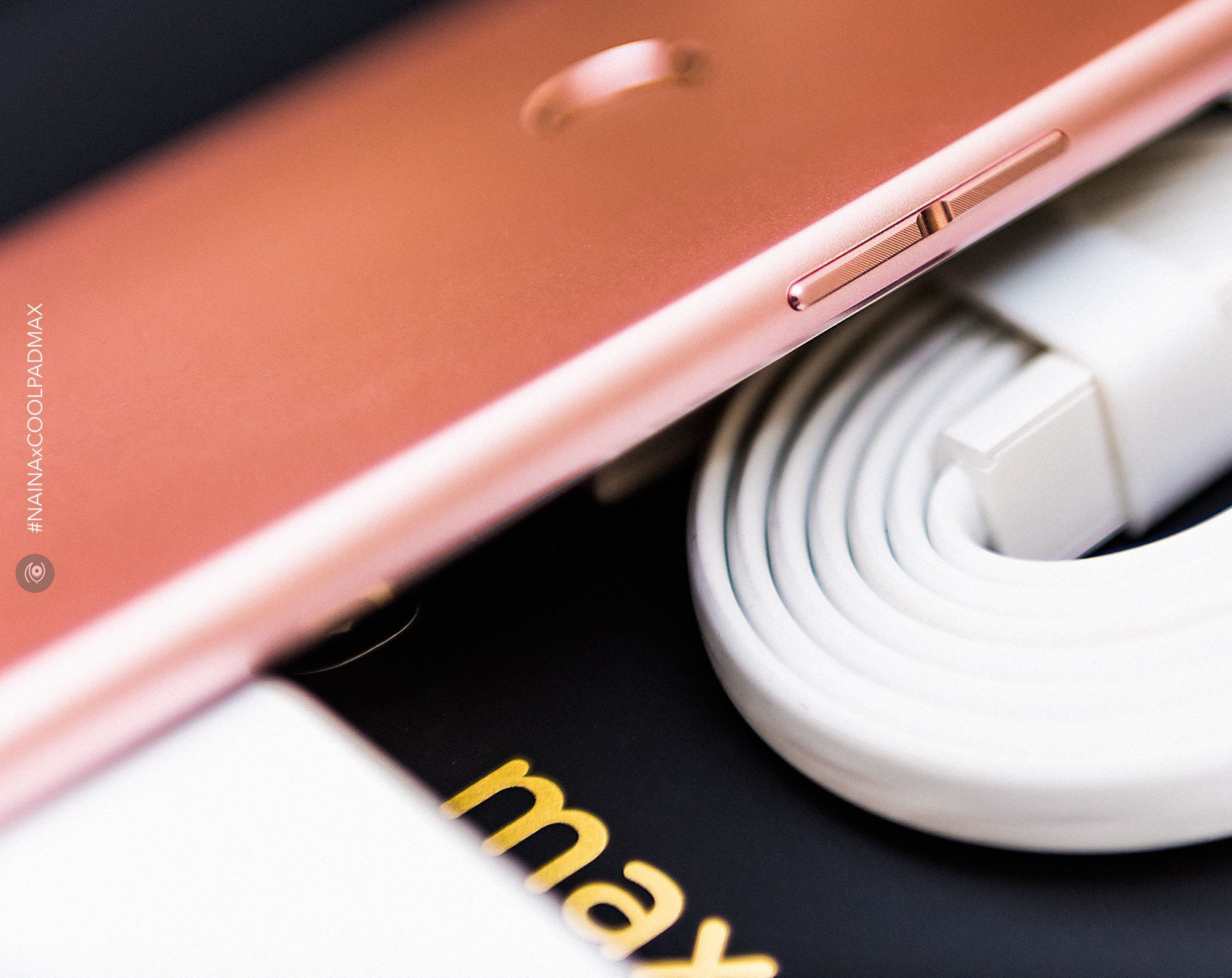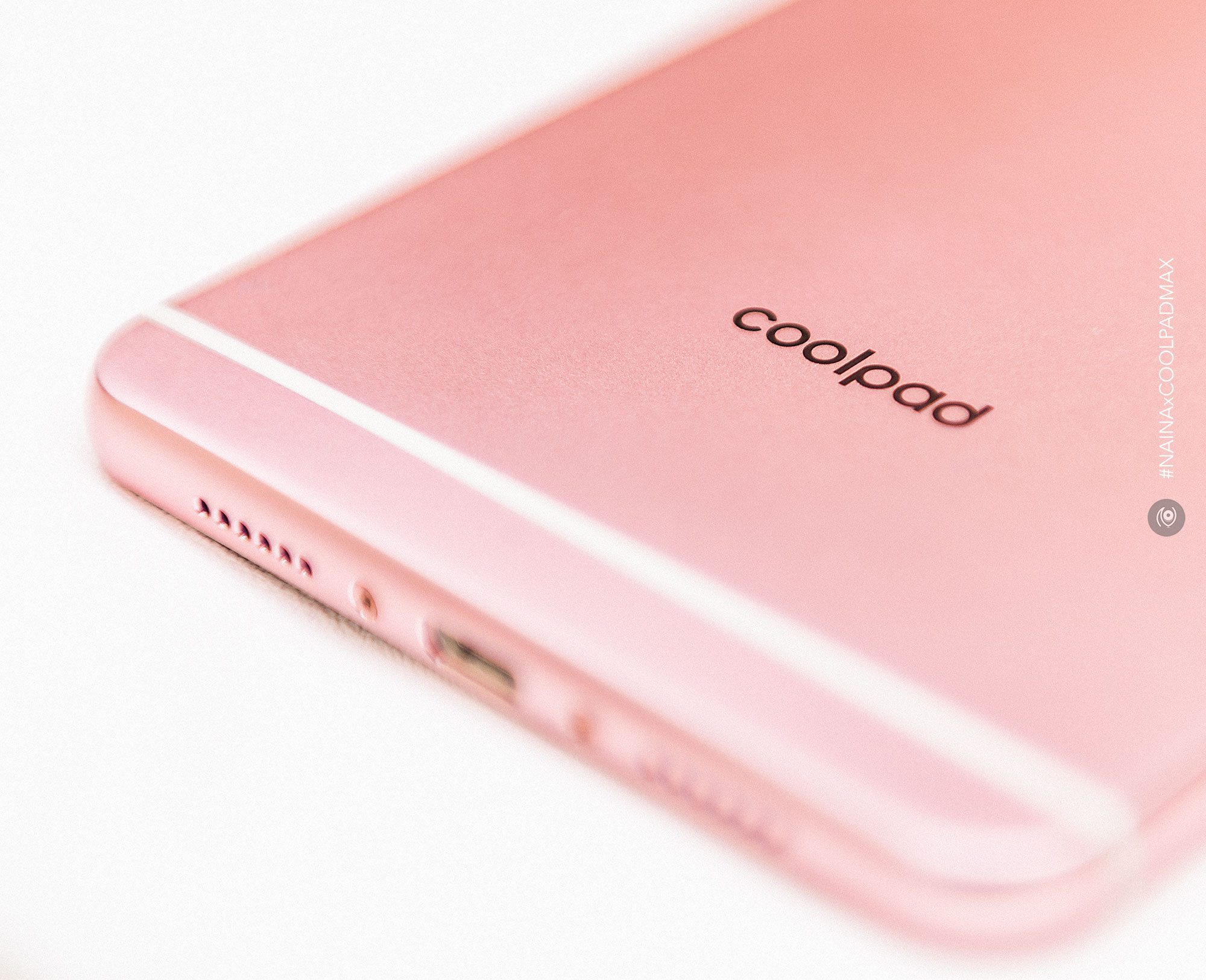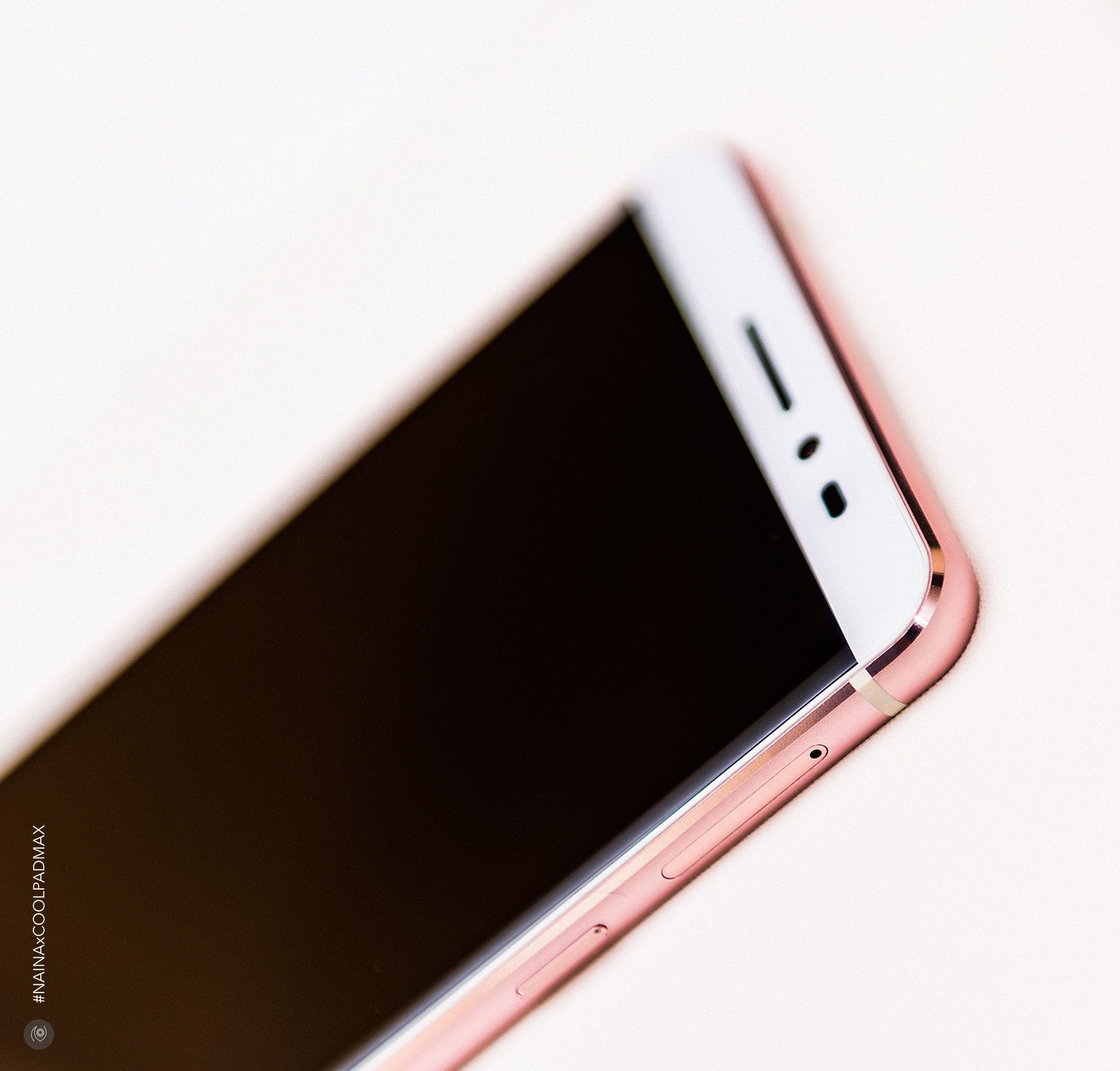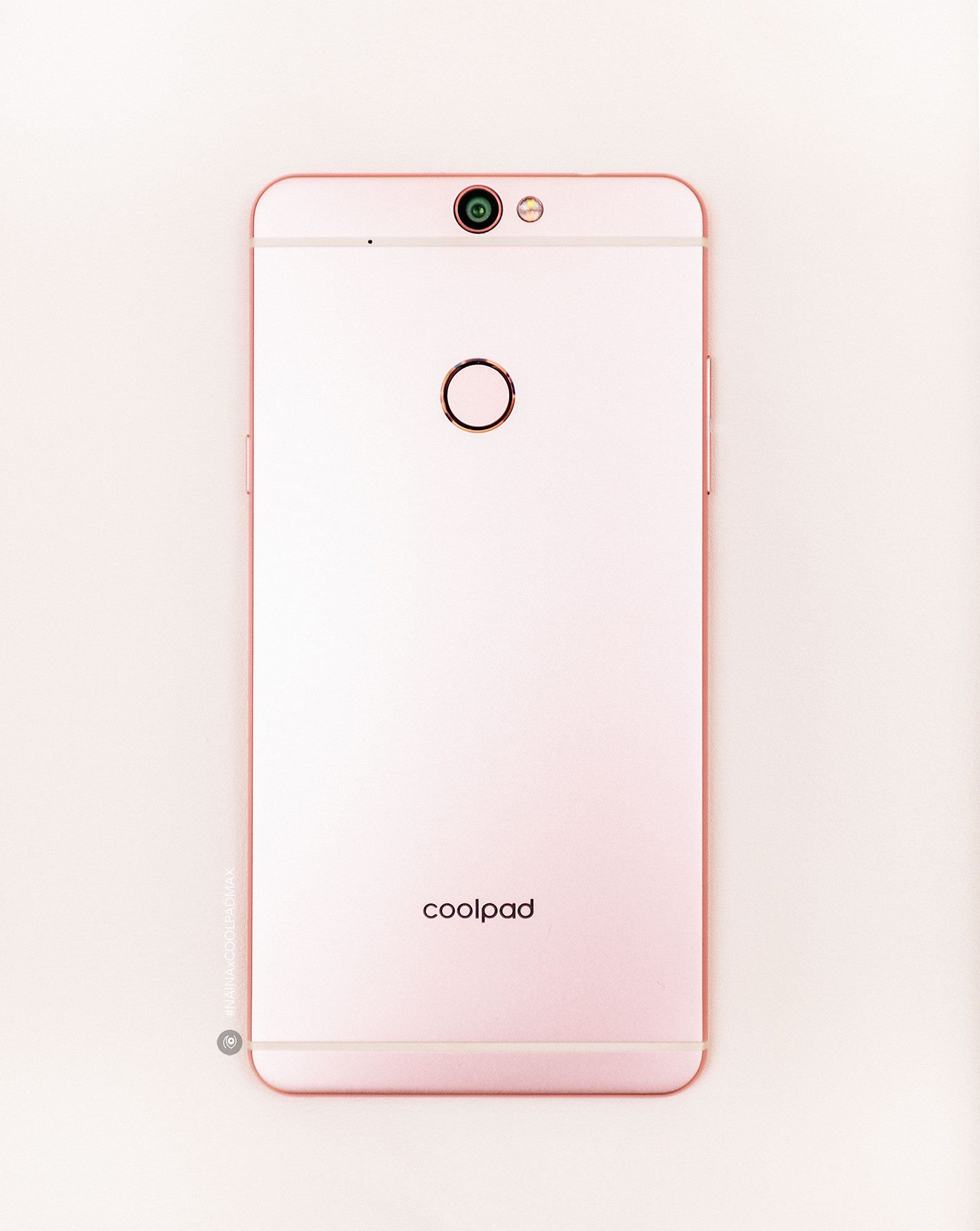 My learning curve to actually use the private space feature was a little steep – it took me a while to figure out how to make it work. Creating the private space is as simple as clicking a button ( the key icon on the home screen ) but implementing other things within the private space was a little more work.
The Corning Gorilla Glass on the front is beautiful, especially with the beveled edges on the device. There's an anti-fingerprint coating too and it works quite well compared to most other devices I've handled. Not half as smudgy. The rose gold metallic body is delicious too. A 13 megapixel camera works like a charm and the selfie camera has me spoilt because it tells me I'm only 24 years old. Heh.
In this price, it's quite a feature-full device if you're keen. It's lovely that it's 4GB RAM and 64GB space right out of the box. Right out of the box, it also comes packaged with a clear plastic casing for the body and a glass film for the front. That's a touch that I am appreciative of. You get a new phone and you have to scramble to look for covers and those are not immediately available in the market. This is a lovely touch to get you through those initial days without worrying about nicks and scratches till you've located the perfect cover.
The device is also packaged with a quick charger and it gets charged to almost full within a few minutes of plugging it in. Very very useful feature to have if you're running out of battery but can't really wait an hour before using your phone again for a call.
But, by far, the two phones in one, second virtualised Android space is the winner here. In addition to having a passcode / fingerprint to unlock the device, you can set a fingerprint / passcode to also doubly protect your private space – I'm still figuring out how to do this though! A little more complicated than I'd have liked, but considering what it helps me to do, I'll work it out.
I had fun partnering with CoolPad India on this one and I hope you enjoyed reading about my experience with the device – and more importantly I hope you enjoyed looking at the photos!
Lastly, it was a pleasure working with CoolPad India. Great client experiences are still hard to come by in the Indian market and I'm thrilled to have worked with them.
CREDITS
Smartphone : CoolPad India's CoolPad Max A8 Dual In One in Rose Gold ( Twitter | Facebook | Instagram )
Location courtesy : room and Oval Bar at the  JW Marriott New Delhi Aerocity ( Special thanks to Abhinav & Nikhil )
Photographer partner : Shruti Tomar
Conceptualization partner : Aman from CoolPad
White 80's Jacket shirt in the first set of photos courtesy Studio TIA
Jewellery in the third photo courtesy Flying Fish Accessories.
Direction, Production, Edits, Words : Naina Redhu