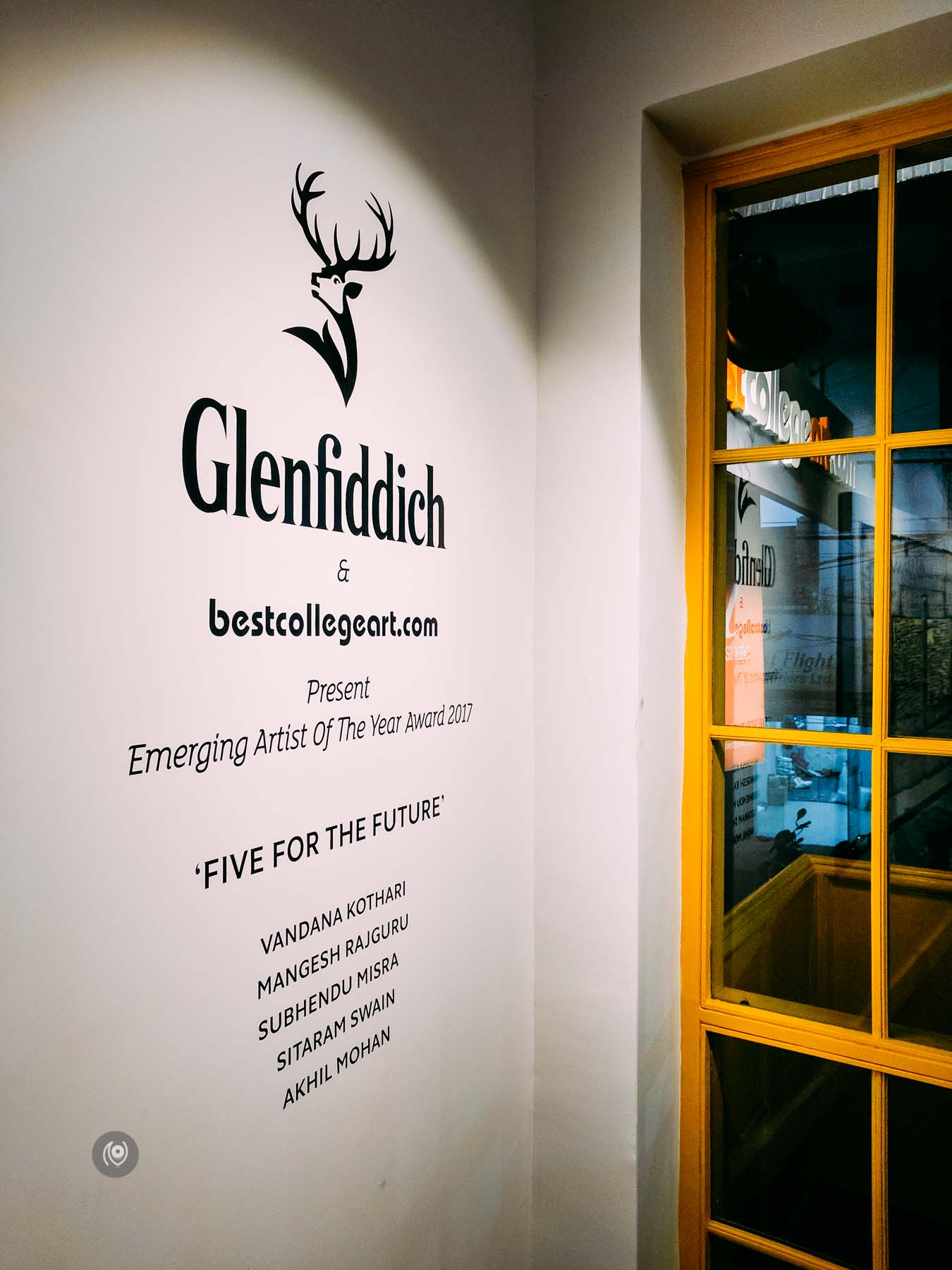 The Emerging Artist of the Year Award is a part of Glenfiddich's global Artists in Residence programme, where winners from different countries get to spend three months at the Glenfiddich Distillery in Scotland.
After I'd read up all about the award and the programme, I wanted more to apply for it myself than go to the announcement party! What a fabulous venture this is for artists in India! ( They select artists from all over the world and all the winners get to spend time at the distillery and work on their art and projects together. ) I am still unable to think of a better environment for an artist to delve deeper into their work. I plan to apply for this programme next year. Entries open in February and if you're an artist too, apply! You never know what comes through!
Back to the awards. The party/announcement was taking place at an art gallery called BestCollegeArt. This is in a part of town that I had never been to. I've been to a street parallel to it about a thousand times but I'd never made the U-Turn onto the road lined with art galleries! Looked like Narnia suddenly and I wondered how I'd missed it.
The gallery was already buzzing with excitement prior to the announcement. I got myself a drink ( of course! ) and proceeded to check out all the artwork on display. Out of 810 applicants, five had been chosen for the final round : Sitaram Swain, Akhil Mohan, Subhendu Misra, Vandana Kothari and Mangesh Rajguru.
Bharat and I were talking about our favourites and mine was definitely the installation with bricks called "Sky Fall" or "There Was A Sky Before". Later on, I found out that the artist behind this installation was Sitaram Swain ( he also turned out to be the winner of #EAY2017! ). His other installation that I also liked a lot was "Sleep Of Reason Produces Fantasies" ( it's the one with the clay pot masquerading as the moon, surrounded by rabbits ).
Last photo above, Kapil Chopra, President, The Oberoi Group & Mentor, Bestcollegeart.com.
In the photo below : The global coordinator and organizer of Glenfiddich's AiR programme, Andy Fairgrieve.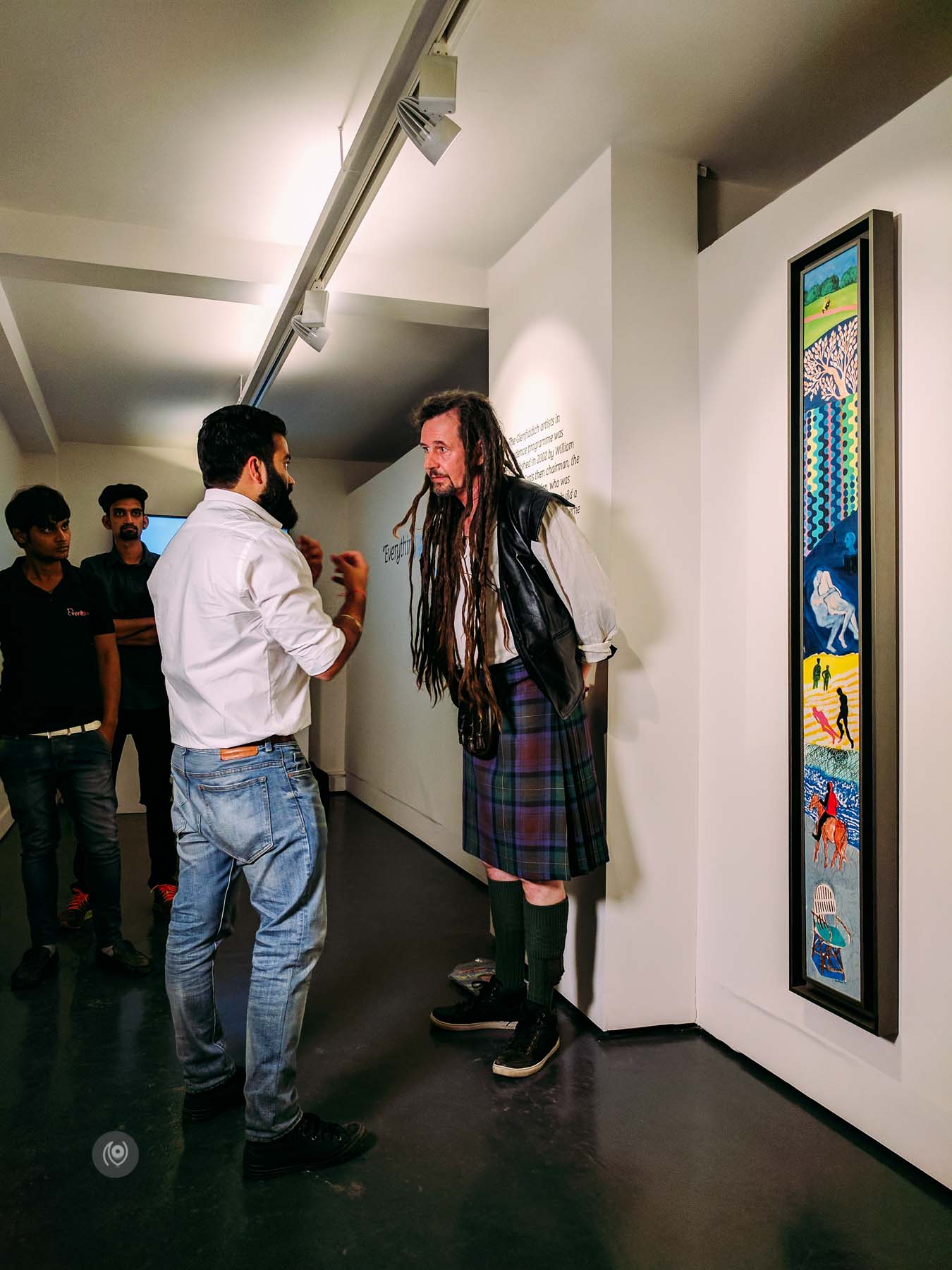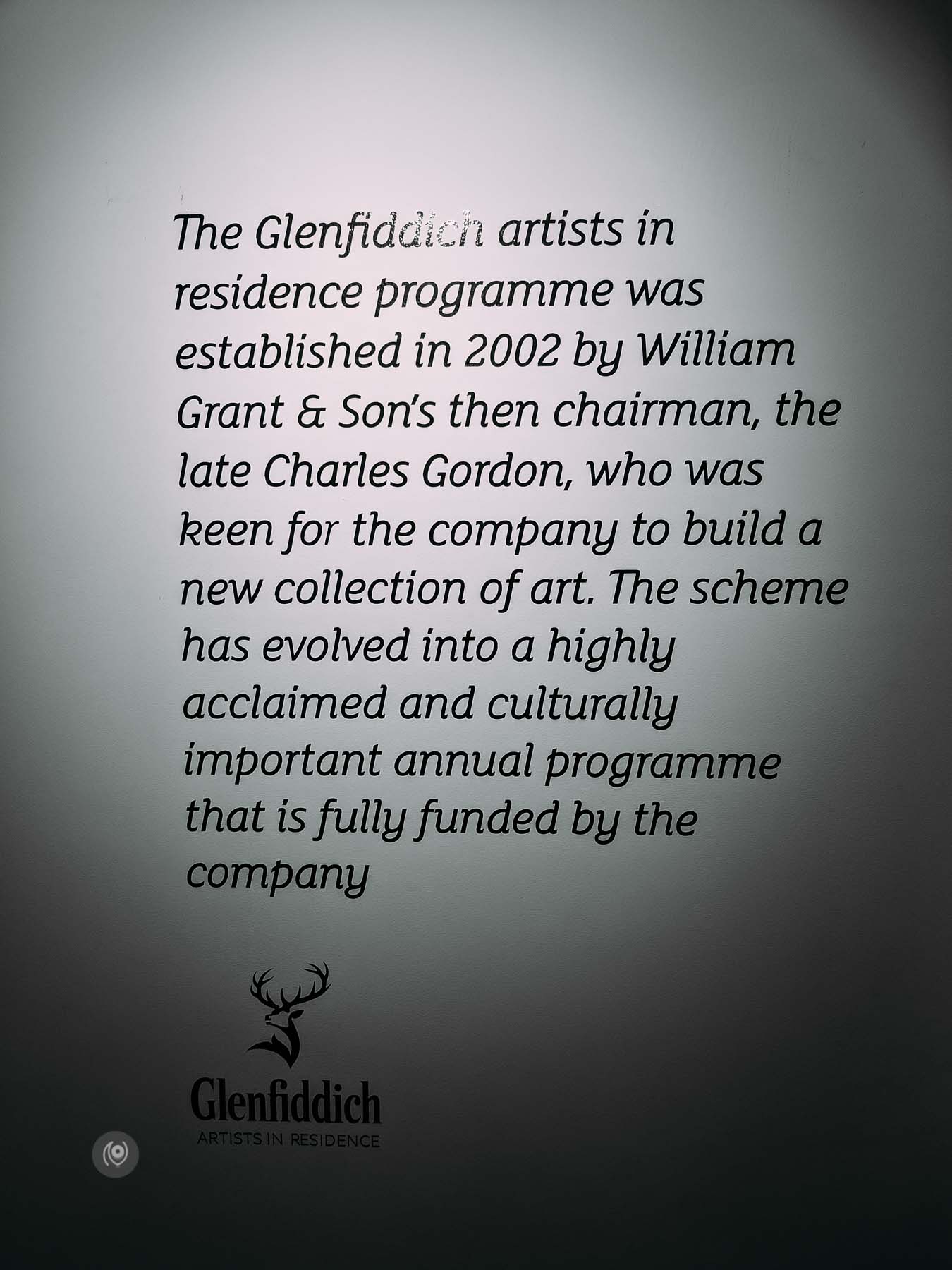 After Sitaram Swain was announced as the winner, below. There's a cash prize as well as three months at the Scottish Distillery. Sounds like a dream.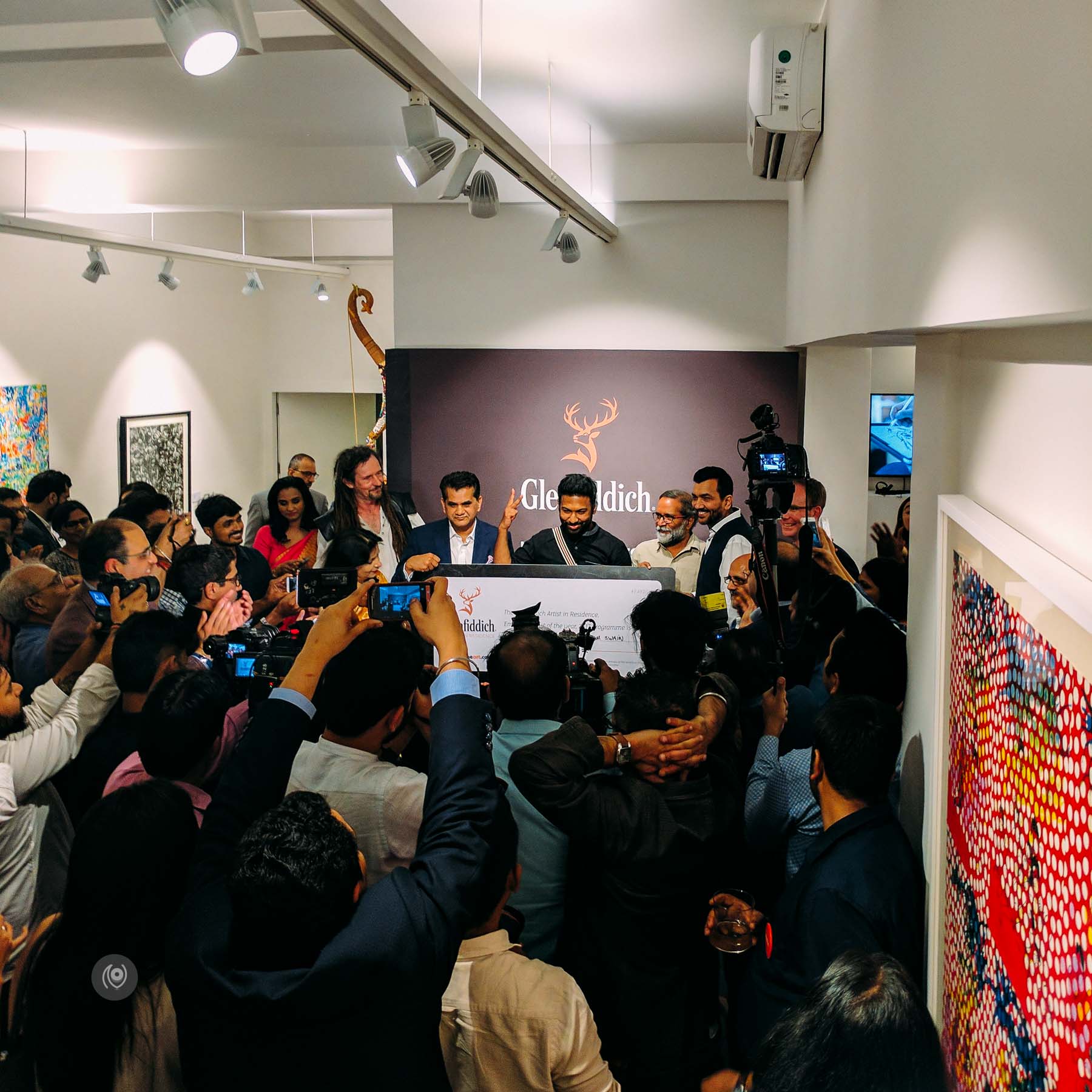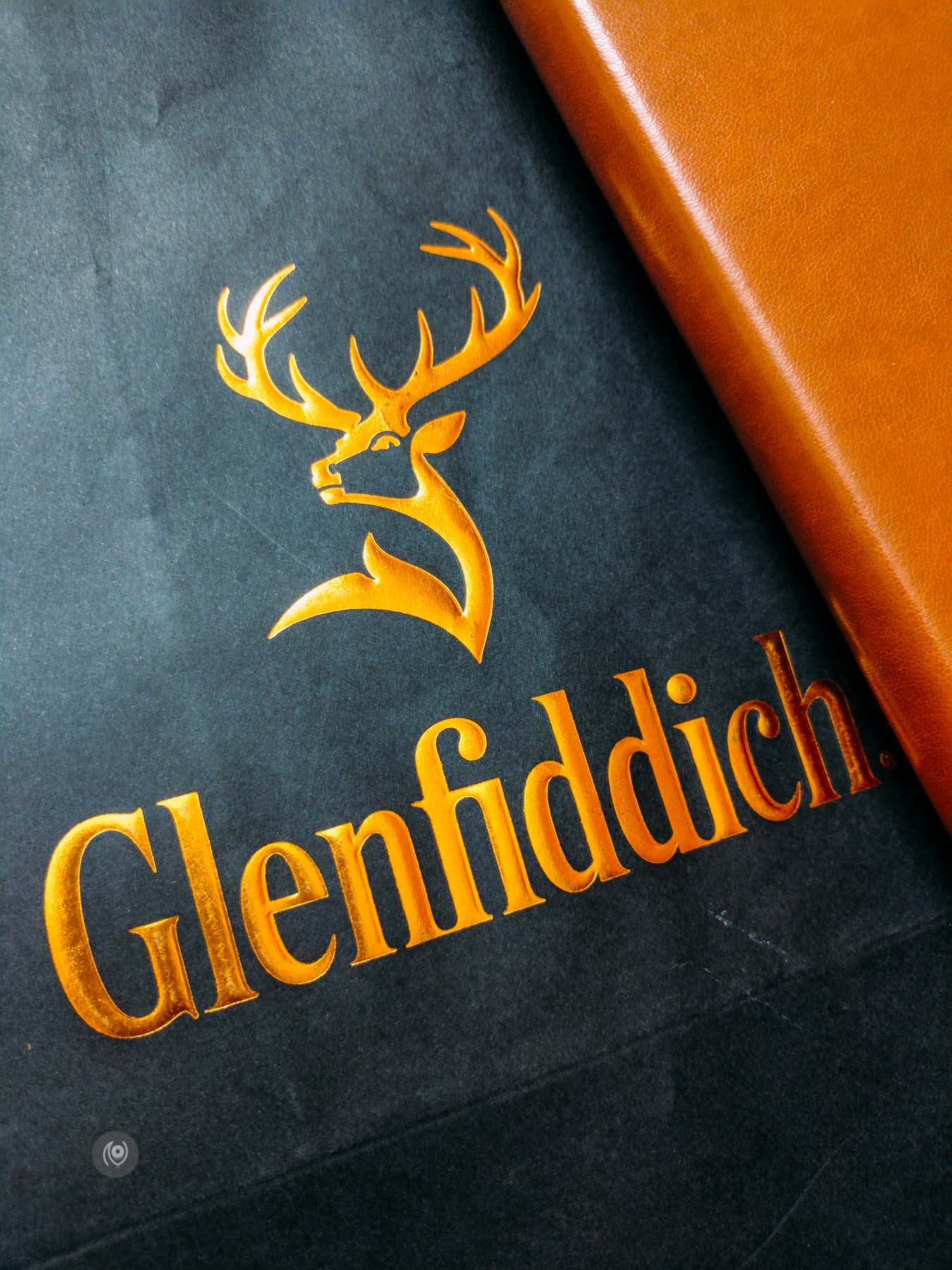 The jury for the award consisted of all the following experts : Andy Fairgrieve; Swapan Seth, art collector; Nitin Bhayana, art collector; Sunil V., trustee, Kochi Binnale; Sunil Sethi, chairman, NIFT; Peter Nagy, director, Nature Morte; Jagannath Panda, artist; Veer Munshi, artist; Feroz Gujral, director, Outset India; Thukral & Tagra, artist duo;  James Pennefather, managing director, William Grant & Sons, India; Rajiv Bhatia, director – Middle East, Gulf and Indian subcontinent, William Grant & Sons, India and Kapil Chopra.
Special thanks to Prakriti from PPRWW. Always a pleasure to work with professionals who "get it". Always a pleasure to over-deliver for them as well.
Glenfiddich : Website | Twitter | Instagram | Facebook
BestCollegeArt : Website | Twitter | Instagram | Facebook