When was the last time you remember doing something for the first time? ( It's supposed to be a hipsterish gauge to measure how much fun you're having in life and I use it to assess my life intermittently – especially when I know for certain that there's something I did that fits the bill 😛 ) This was the first time I was wearing something from a Tarun Tahiliani collection to the opening party of a Tarun Tahiliani boutique!
The first time I had anything to actually do related to the TT brand was this Tarun Tahiliani Bridal Couture event back in 2012, when I wasn't even allowed to take photographs initially – till I snuck in, caught a hold of Tarun himself and cheekily asked him if I could be allowed to photograph the setup. After a bemused smile, he waved me off to go right ahead. The photo feature ended up being quite popular on my wedding photography blog and I have since moved it to Naina.co
For the launch of his flagship store at Qutab Garden in Mehrauli, when PR Pundit got in touch with me, I asked them how we could make some magic happen and I ended up picking up a ready-to-wear piece from Tarun's Autumn/Winter 2016/17 collection. Wore it to the event and caught Tarun's eyes too! He complimented me on my hair and the choice of footwear ( Puma's #GameSetBecker white sneakers ) and thankfully I wasn't shy enough to ask him for a picture with me! ( And I had Bharat at hand to take that picture too! )
The clutches were incredibly beautiful. Good thing they're in glass cases because a lot of us wimmins were completely agog. ( All images are clickable if you'd like to see larger, better quality versions! )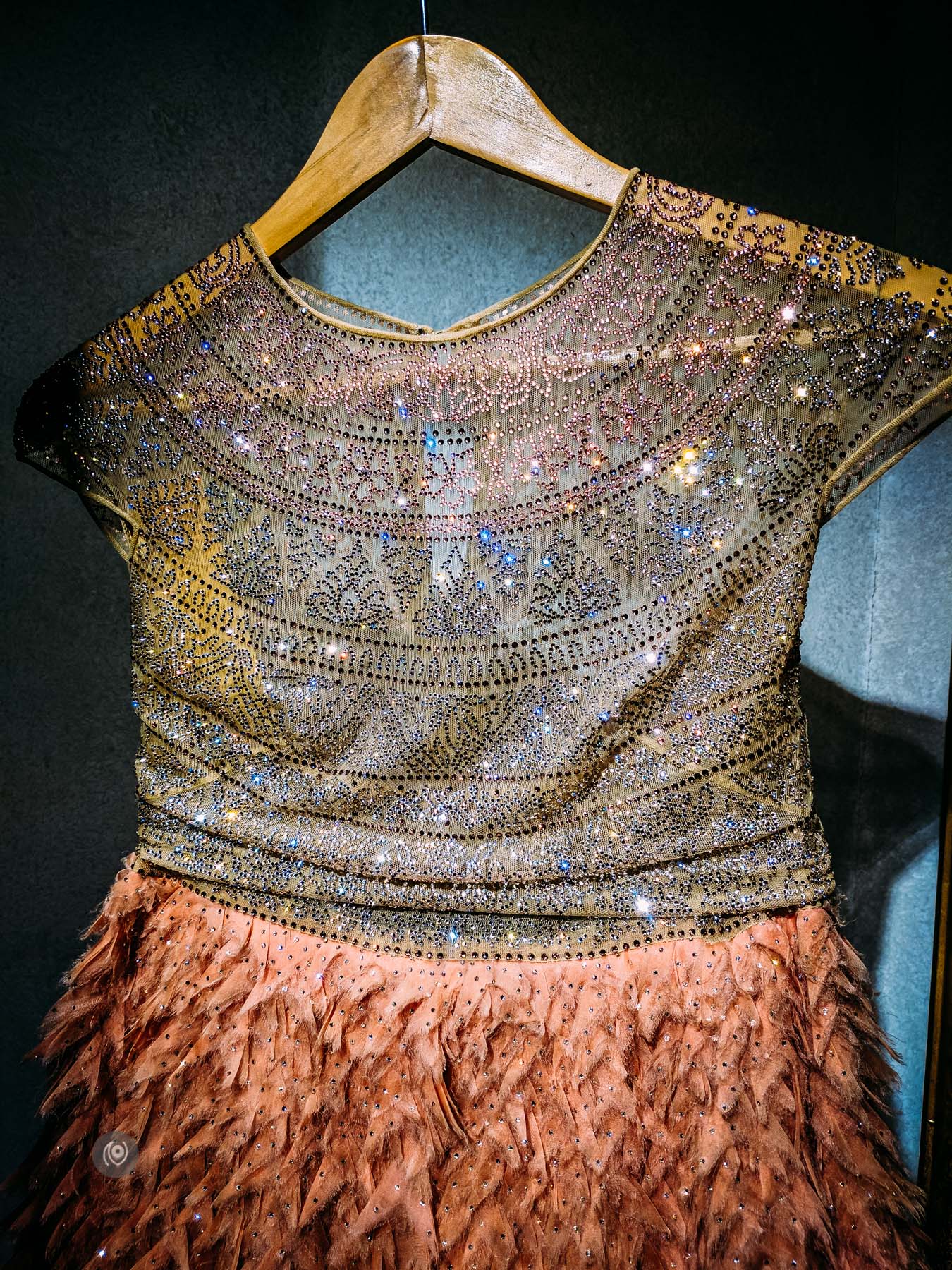 Ensemble similar to the above, previously seen at the BMW India Bridal Fashion Week ( photographed for Swarovski India ).
Lovely evening too. Luckily the weather in Delhi is still decent enough for an evening soiree outdoors. Thanks for having me Tarun and thank you Naintara and PR Pundit for fixing everything up at such super short notice! I LOVE the ensemble!
Tarun Tahiliani : Website | Twitter | Facebook | Instagram
Other Tarun Tahiliani photo features on Naina.co