Did someone say "picnic lunch at a farmhouse"? Sign me up! If you add "GoodEarth" to the mix, you've just taken it to a whole another level, at least for me. I love what the brand produces, I love their brand aesthetic and I wanted to soak in the beauty of what they would have come up for a "Barefoot In The Park" al fresco lunch setting. To say the least, I was not disappointed. I have to say that the support team was so beautifully dressed! I had decided to wear something Indian ( I work an Anokhi kurta and Urvashi Kaur asymmetrical pants ) and I soaked in the sunshine, the bird song, the blue skies and the insane colours at the farmhouse. I had no plans to blog about this lunch as such but well, here we are. And I took way too many photographs. It was a beautiful day in Delhi.
Enjoy the visuals and check out the Label Sustain garments at GoodEarth's Khan Market store – they launch tomorrow. Delicate, pastel-colored spring/summer garments for all ages. Chanderi, cotton, light silk, beautiful single-thread embroidery, diaphanous stoles and dupattas. Kalamkari, handblock prints, floral blossoms and dyes from natural colors.
It was a pleasure meeting Mrs. Anita Lal for the first time and fun hanging out with Varun Rana, getting all those Colombo tips and always a pleasure meeting Anindita Ghosh and Shefalee Vasudev and Raul Rai and Aishwarya Subramanyam and the entire GoodEarth Team. ( Was great to see you Sanya! )
Scroll away! ( Links to GoodEarth's website and social media handles at the end of the blog post ).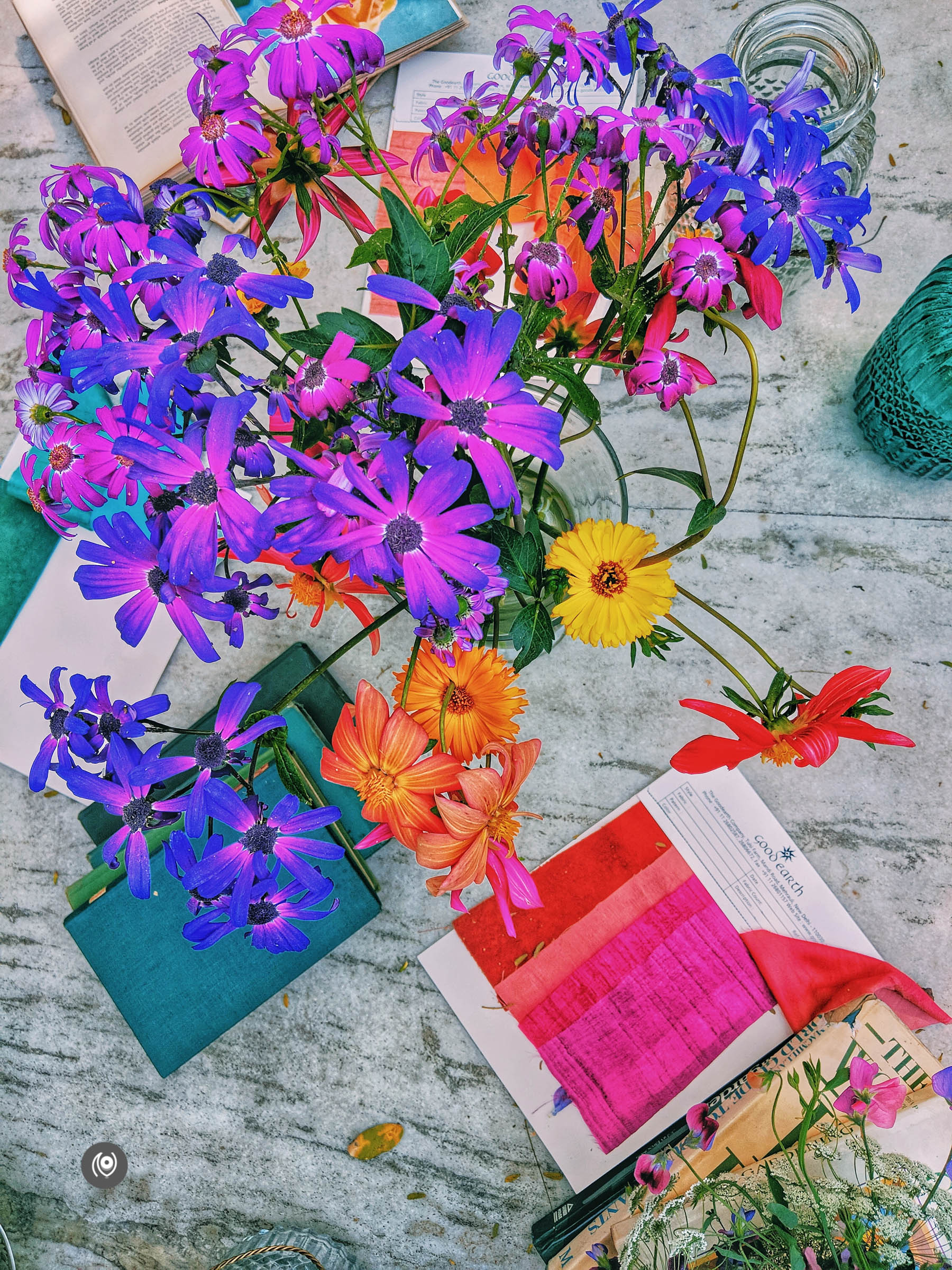 GoodEarth India : Website | Instagram | Facebook | Sustain
Previous #MadeInIndia features on this blog.