Rarely do I meet someone and immediately want to eat them. Veer is obviously great in front of the camera and he's also one of the nicest people I've met in a long time. We connected IMMEDIATELY when we met. And even though we did, the next day, when we decided to shoot together, I was a nervous wreck. Veer was easy to photograph, thankfully. I had not photographed a professional model in quite a while and my brain kept asking me just what the fuck I thought I was doing with THIS guy in front of my lens!?
Once we were done taking pictures, extremely casually I might add, I was even more nervous to look at the results. I've been putting it off for months now. Till today. The more I looked at the images, the more I felt that I was looking at someone who feels like a shapeshifter in front of the camera. Veer's demeanor goes from saucy to boy-next-door in an instant. From "eat me" to "pat me on the head". There's a sinuous grace to his body, which he can instantly modify to blocky granite and back to being a reptile.
Everything below, except the last image, was photographed within the span of 3 hours, with a gap of 2.5 hours in between. So, 15 minutes for the first set of photographs where Veer is wearing all-black, and 15 minutes for the denim look.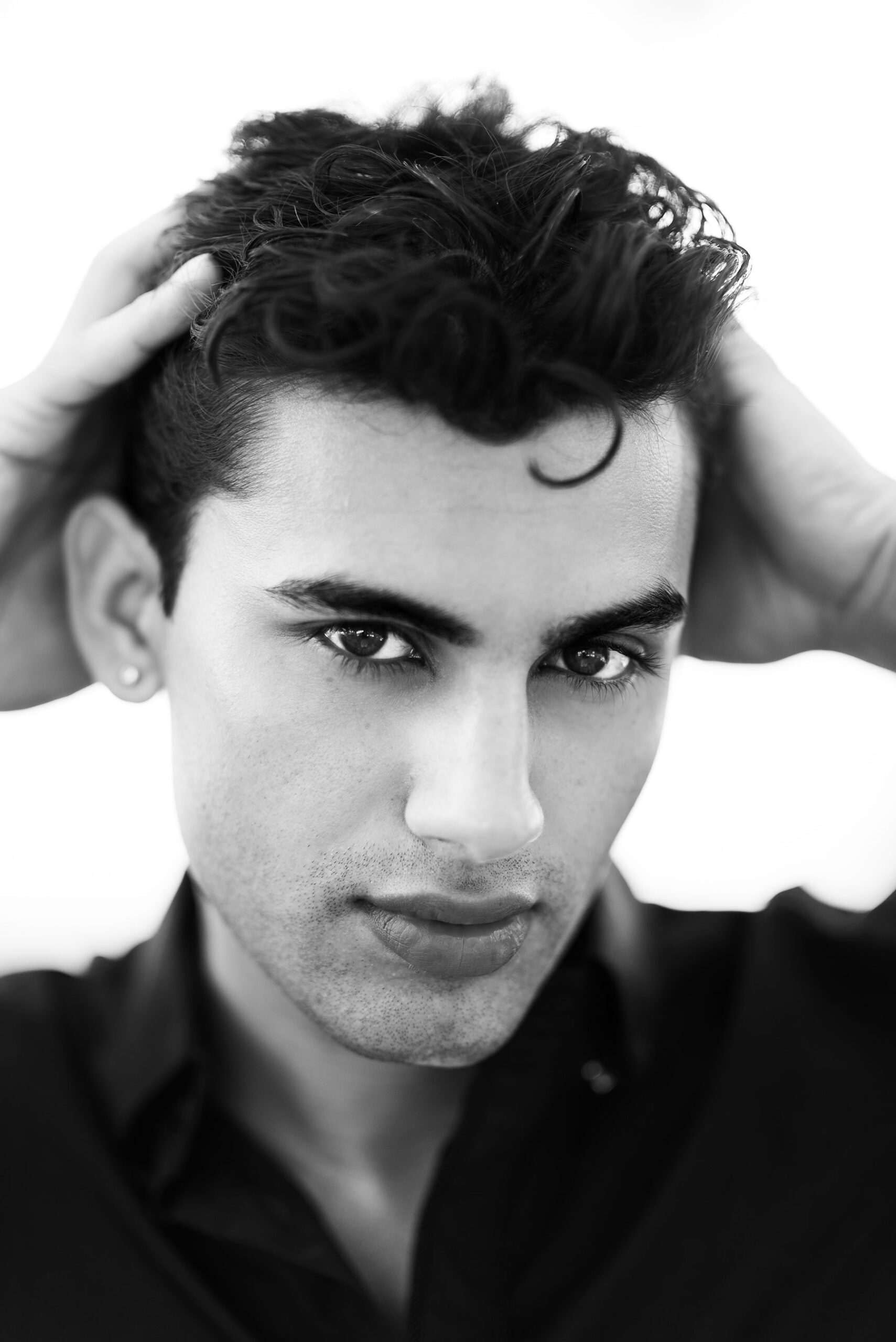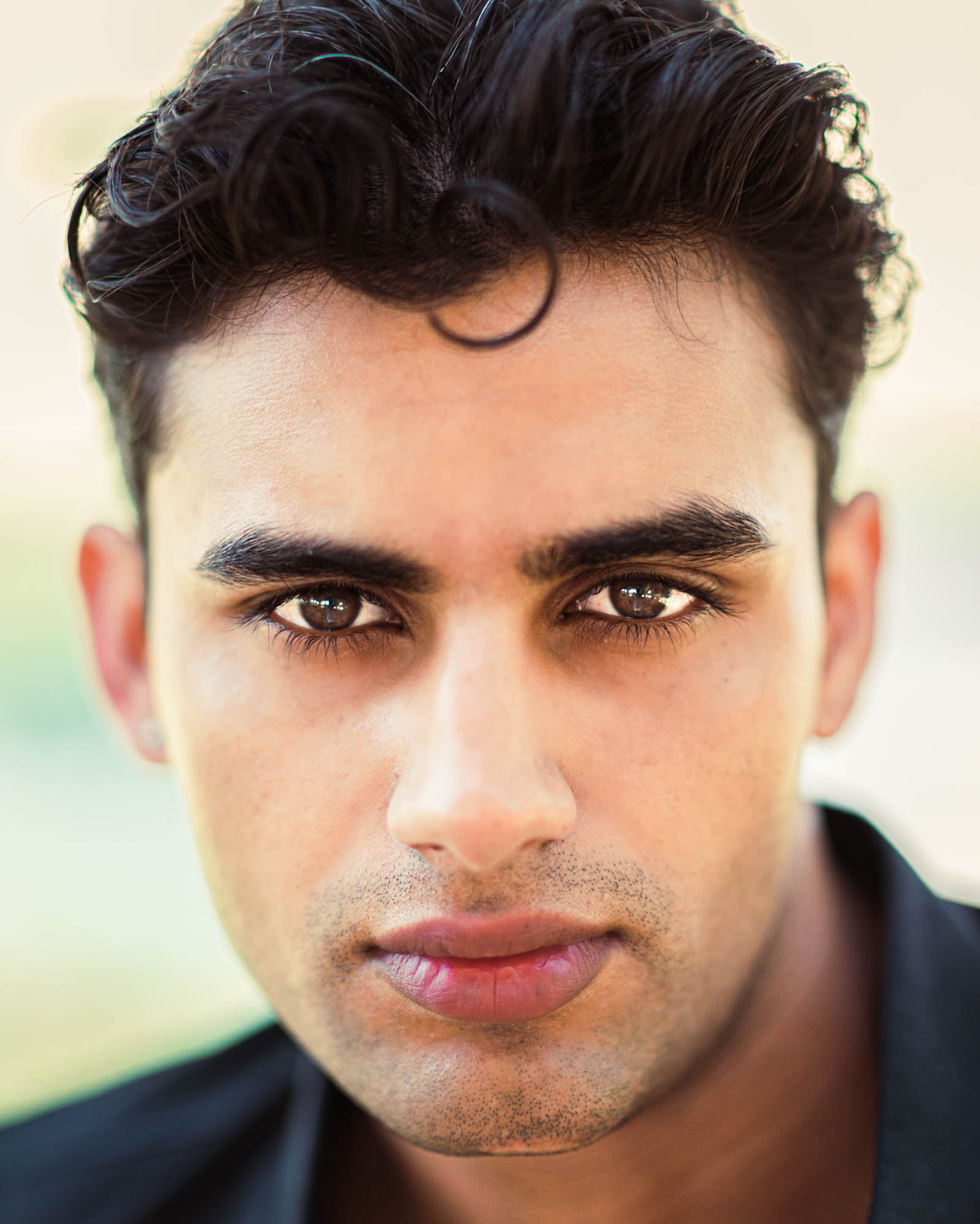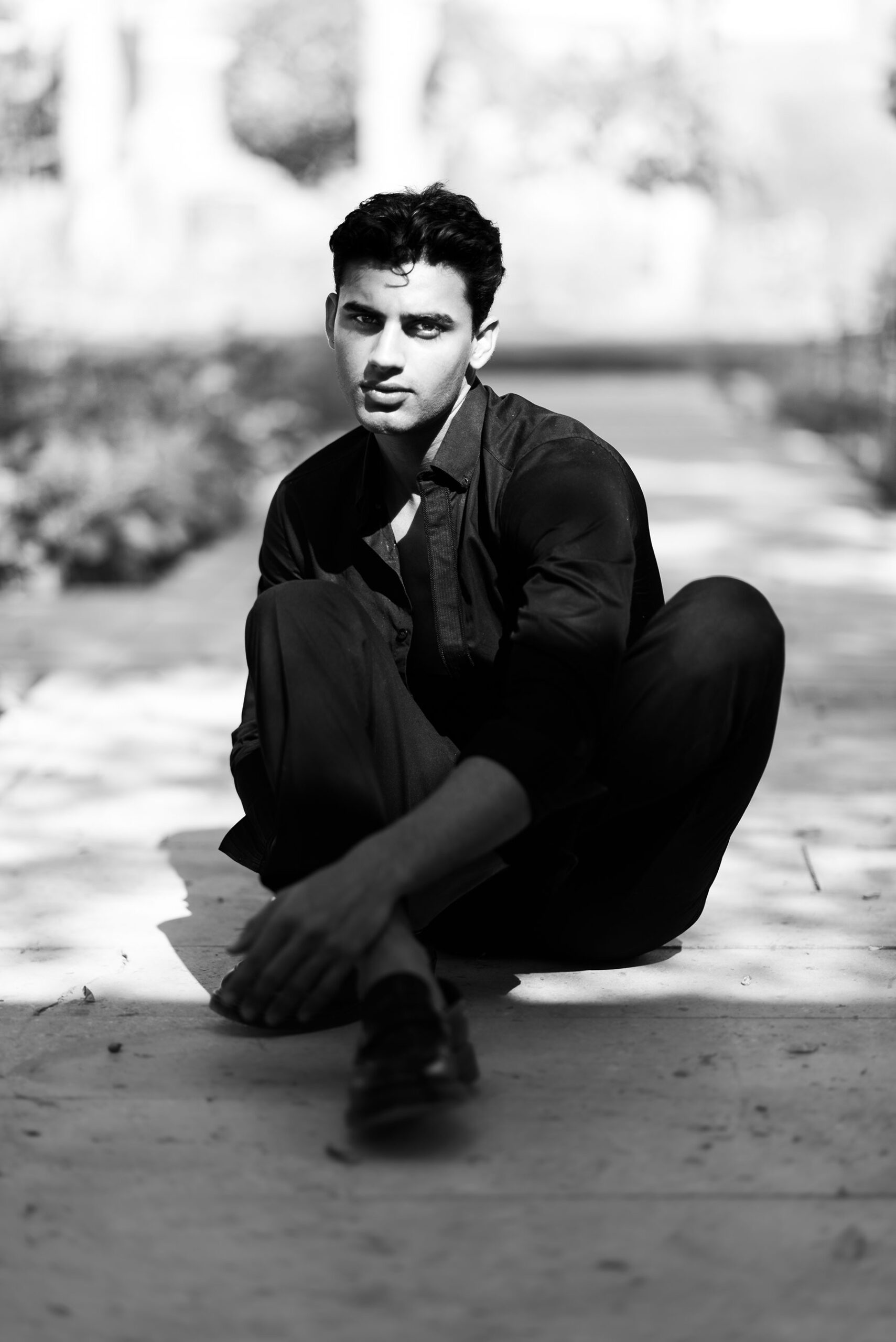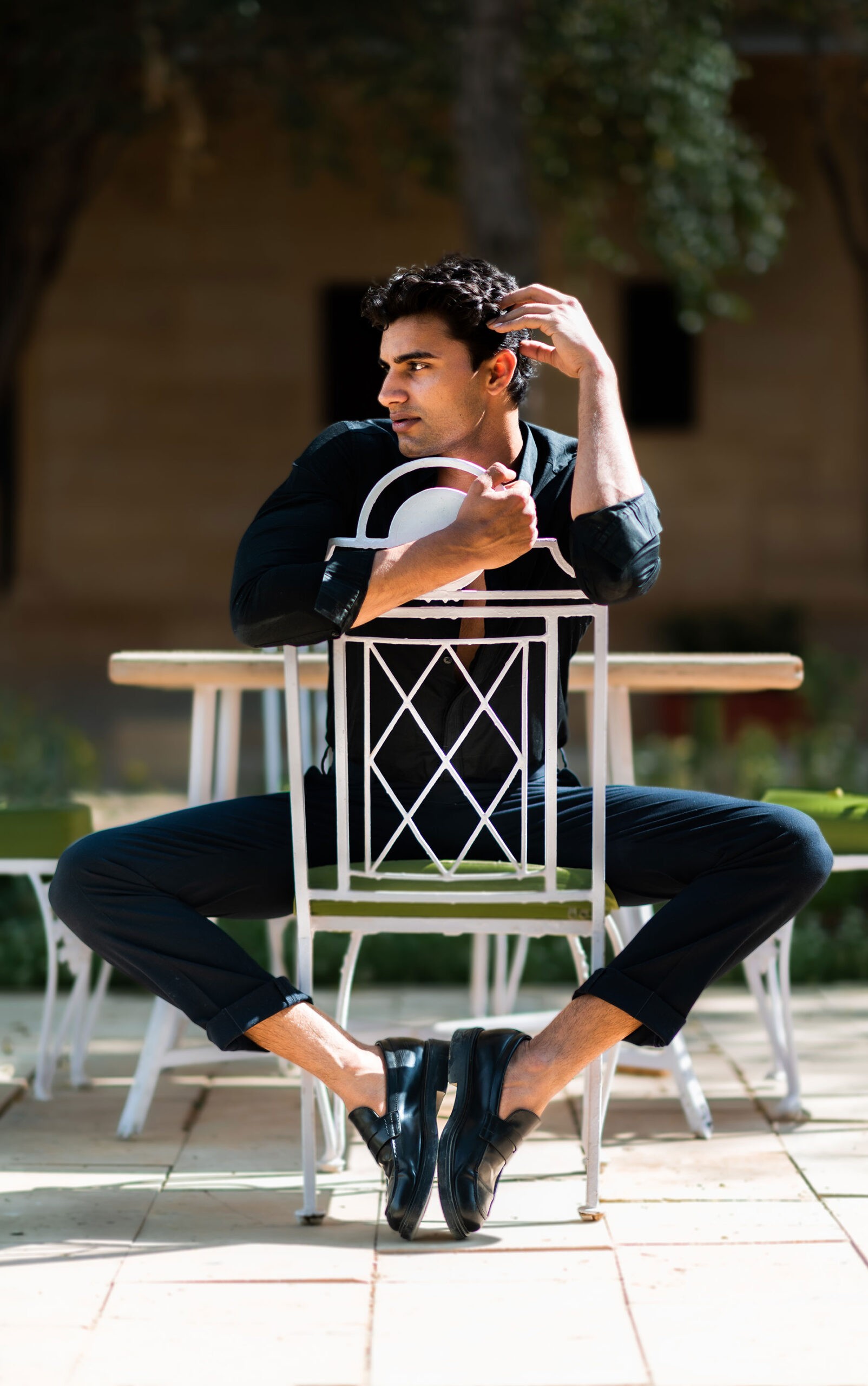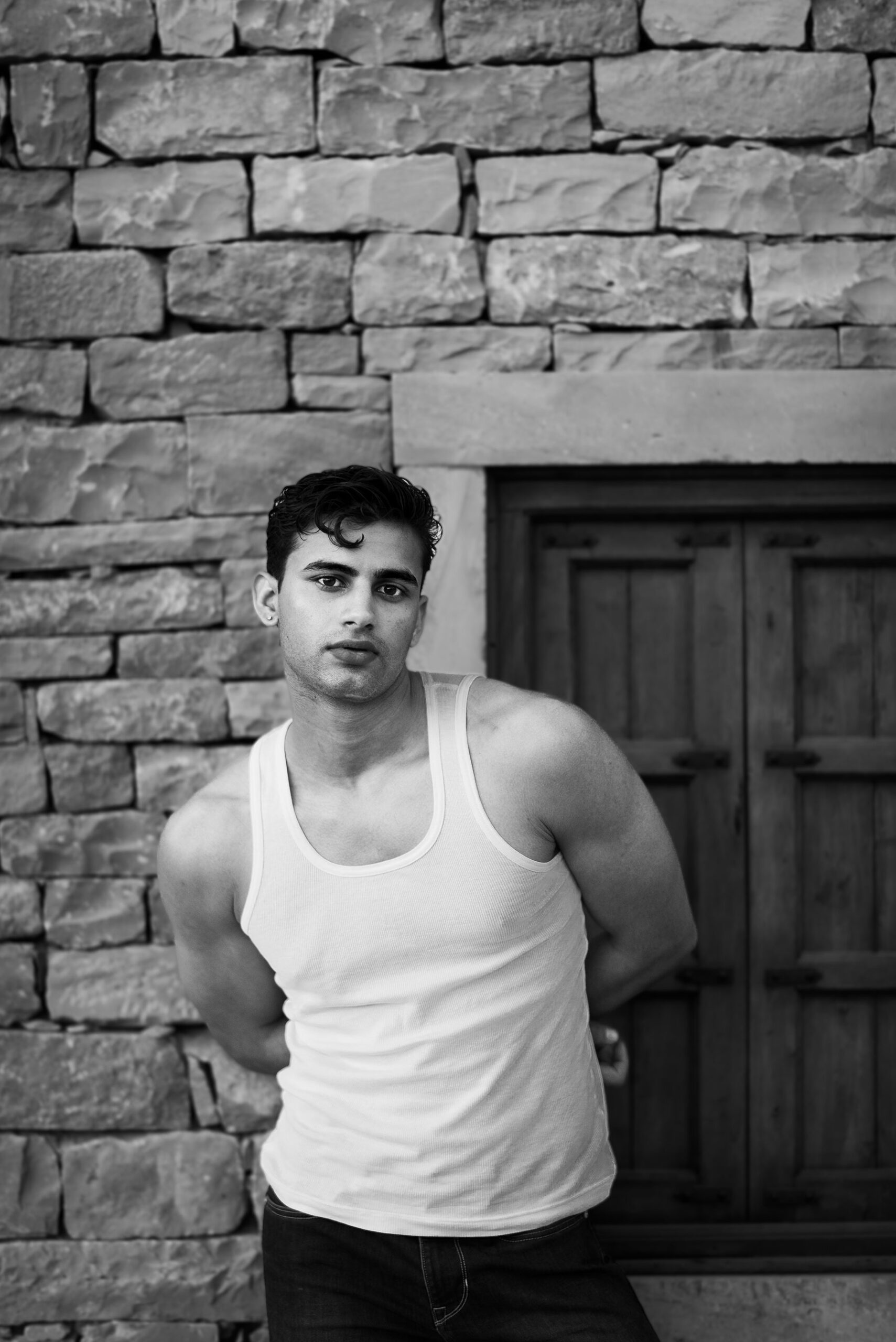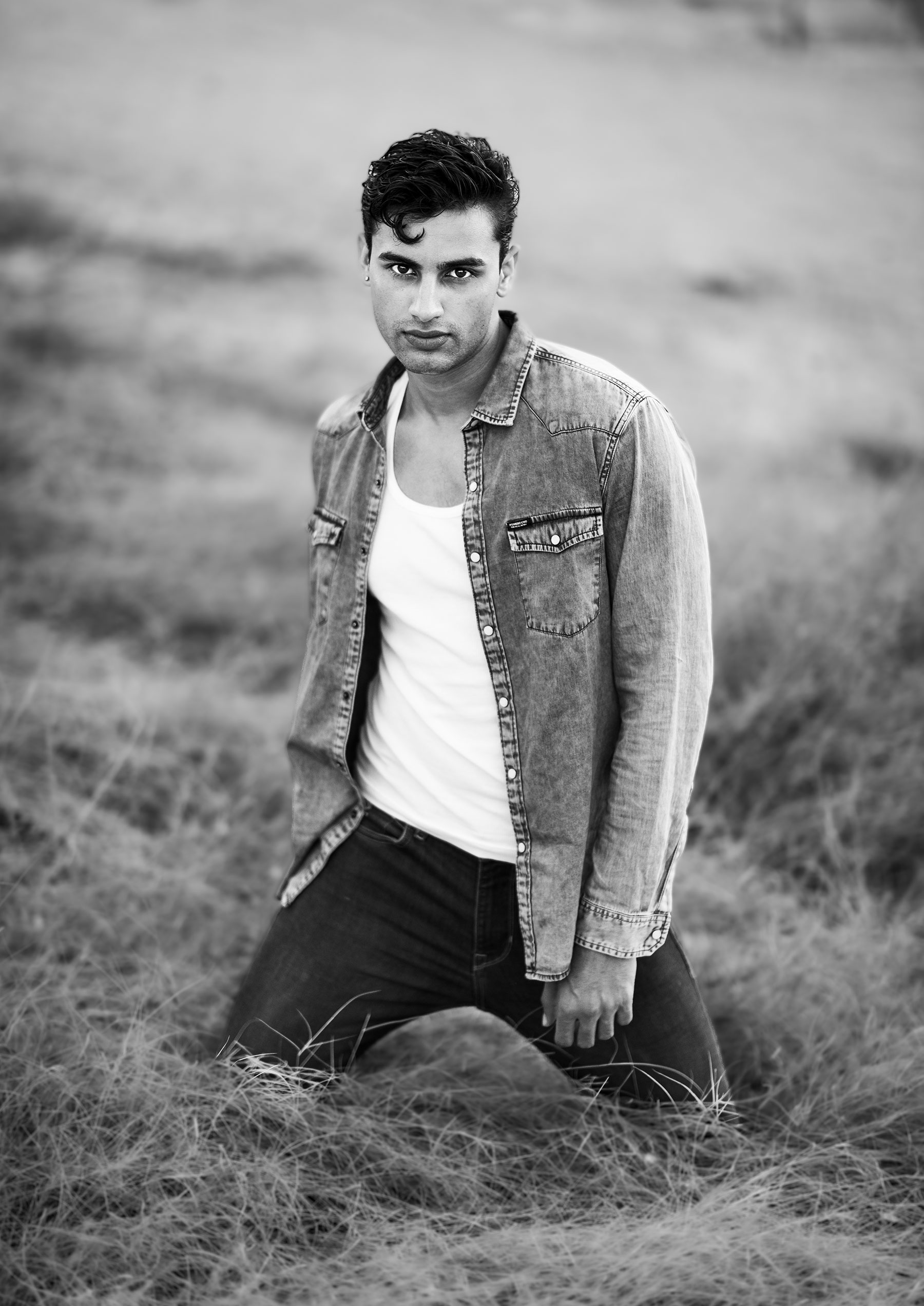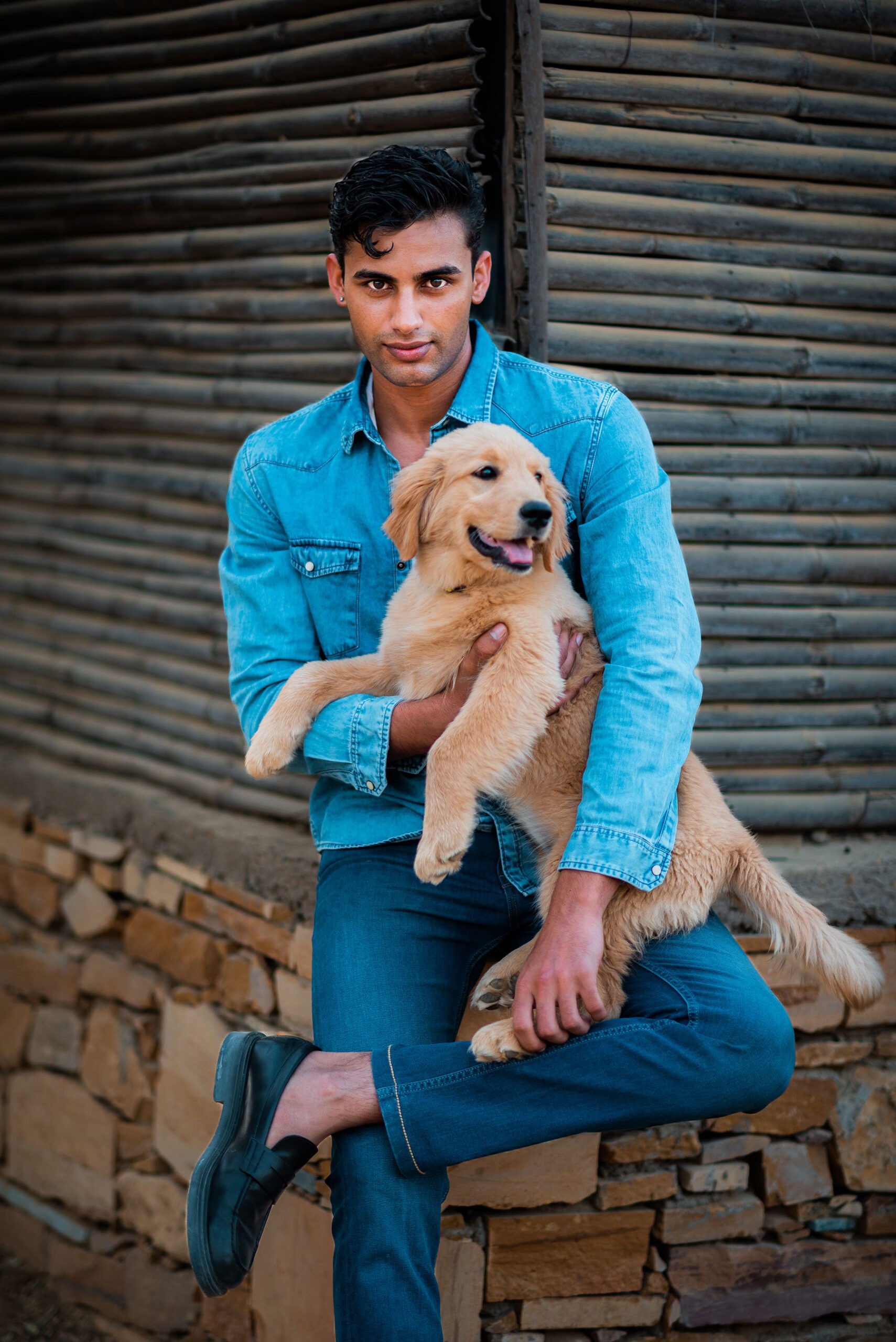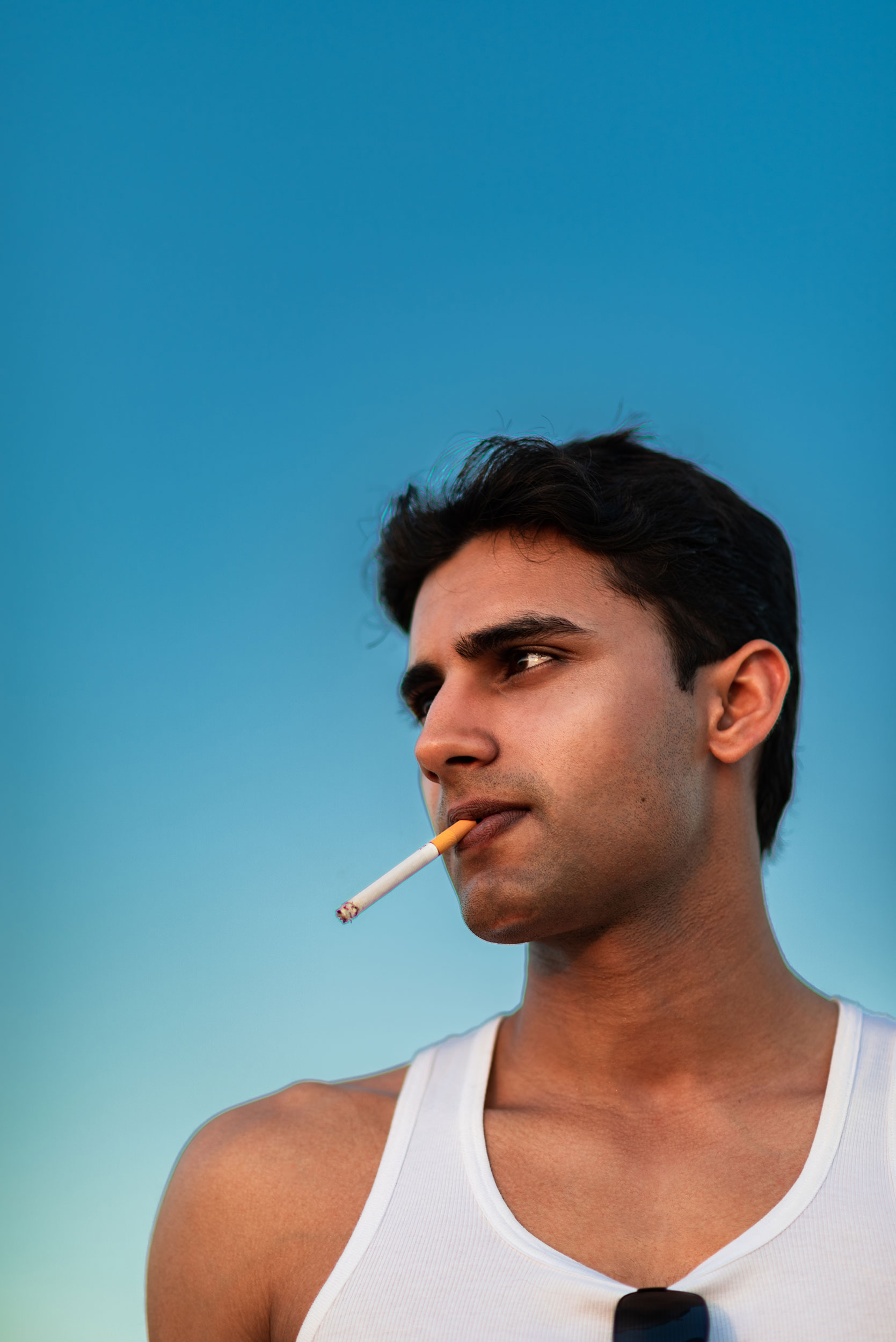 Veer is a professional model and can be reach out to on Instagram.
The images above were photographed at Suryagarh.