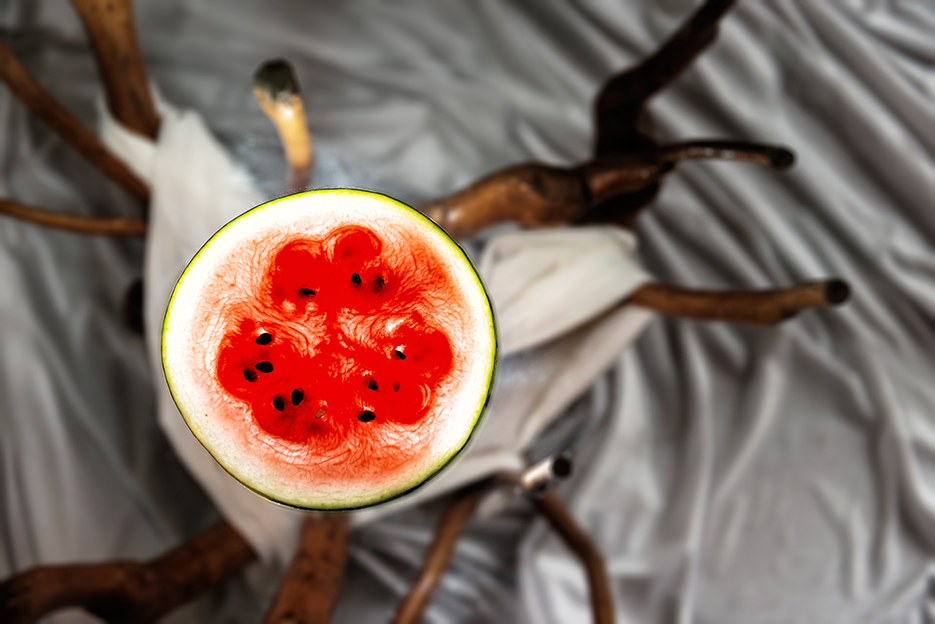 Continuing with the summer cool drinks / juices etc. – see last post on orange juice, this time, after two days of waiting for the sorbet to set, I finally got some photographs. Of course followed by eating the sorbet, slurping the watermelon juice and chomping the cut fruit. With Delhi temperatures touching 44 degrees Celsius, the sorbet did not last long.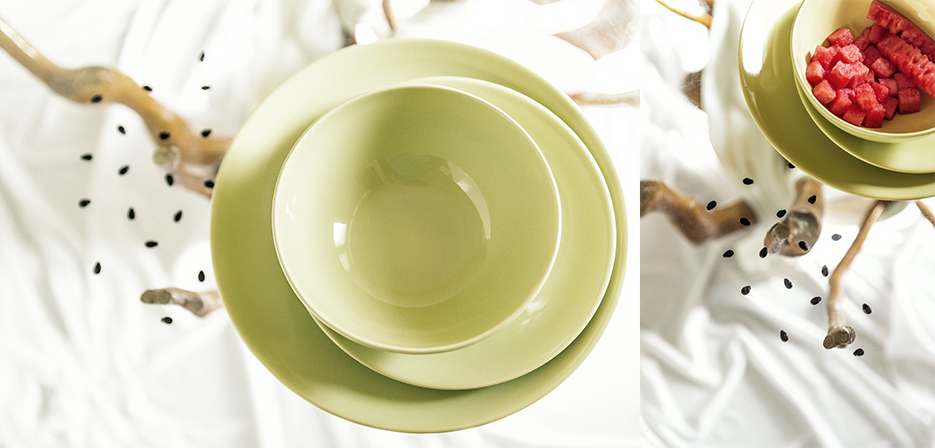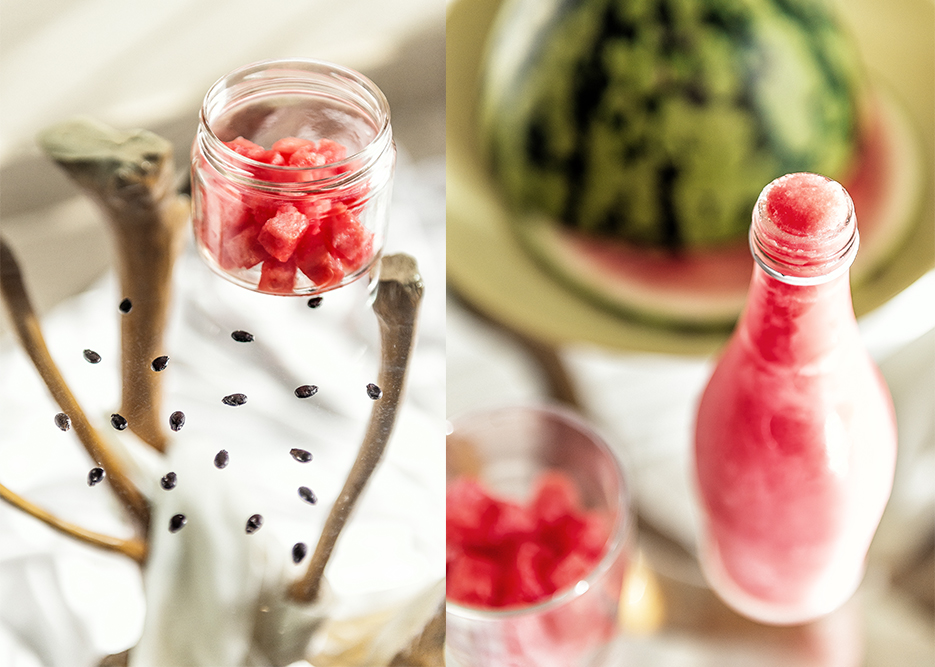 The main reason I am "cooking" and doing all this food / beverage photography is because I am currently reading a book on the same subject. Once I'm done shooting this lot of fruit, I will also be reviewing the book. Great excuse for me to "see" better.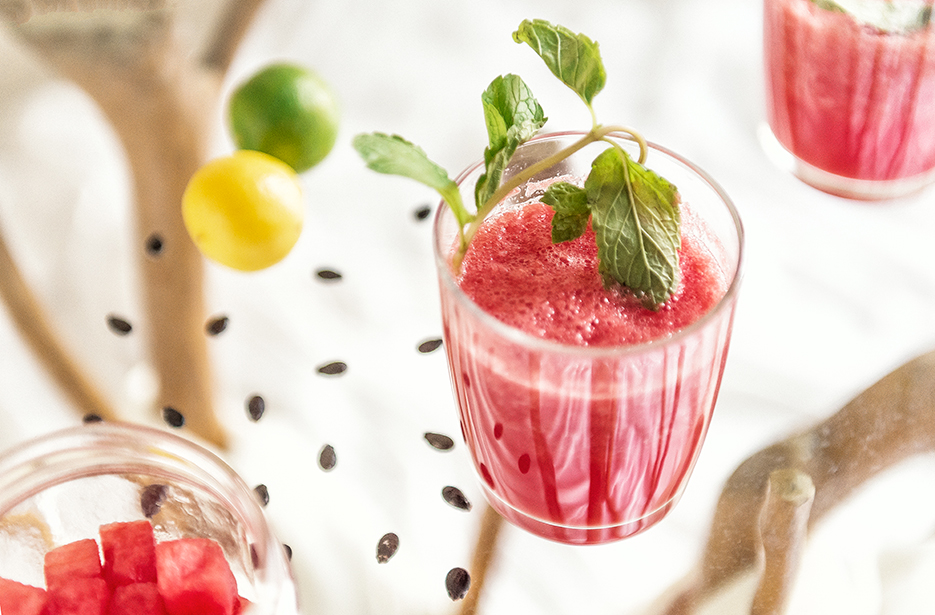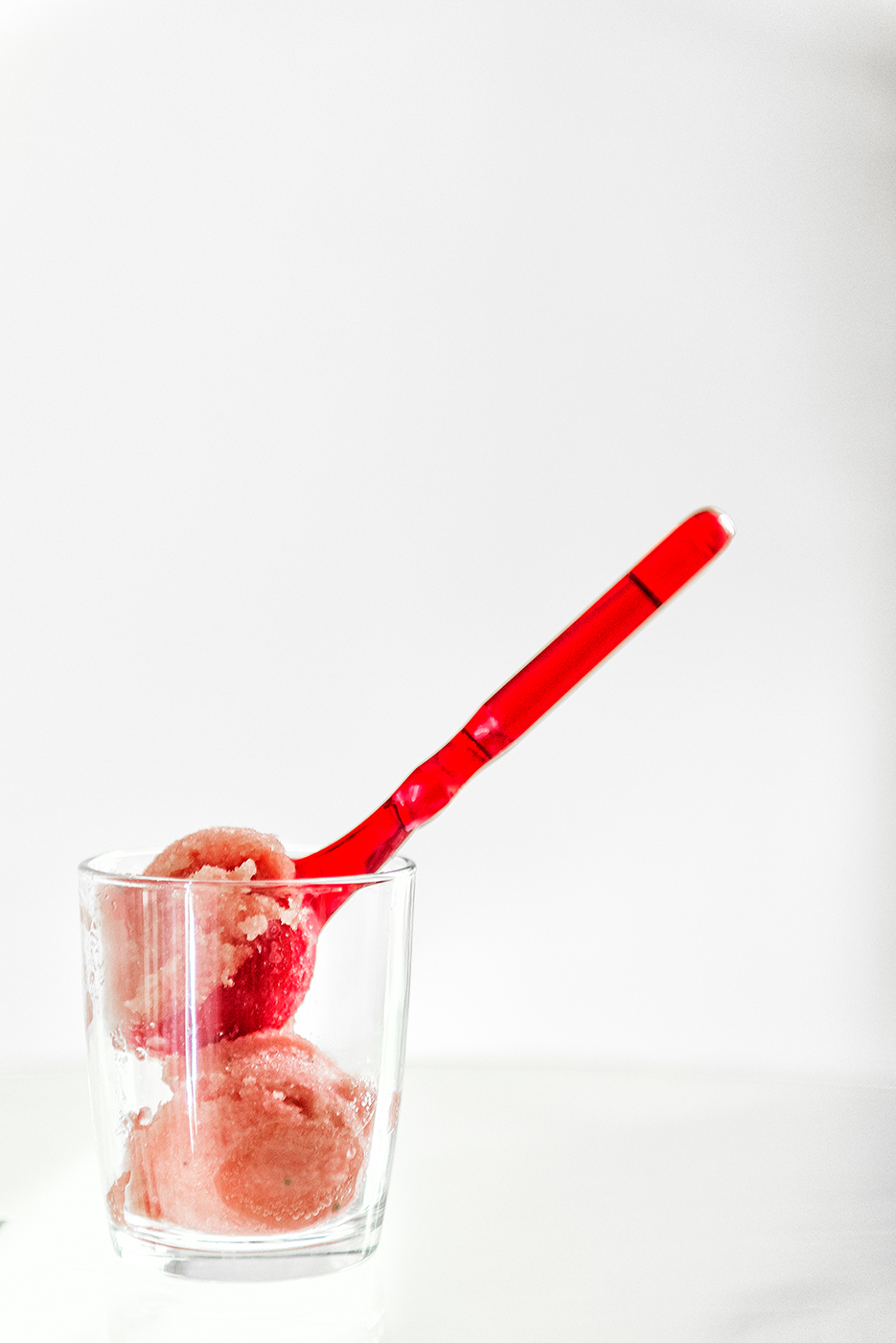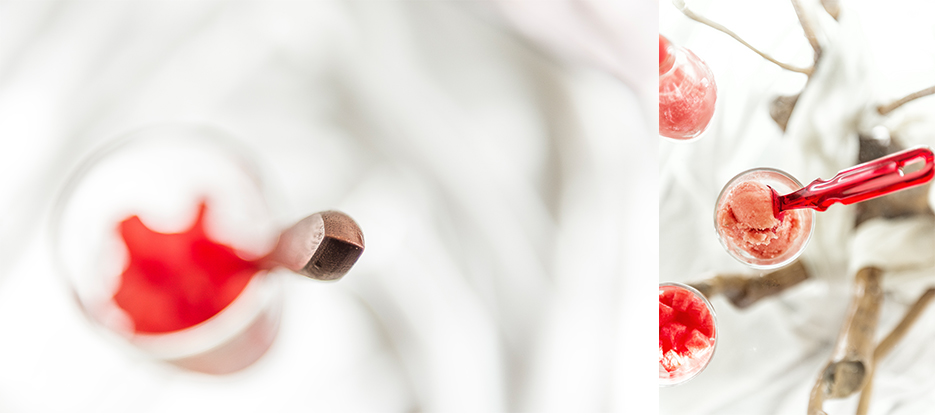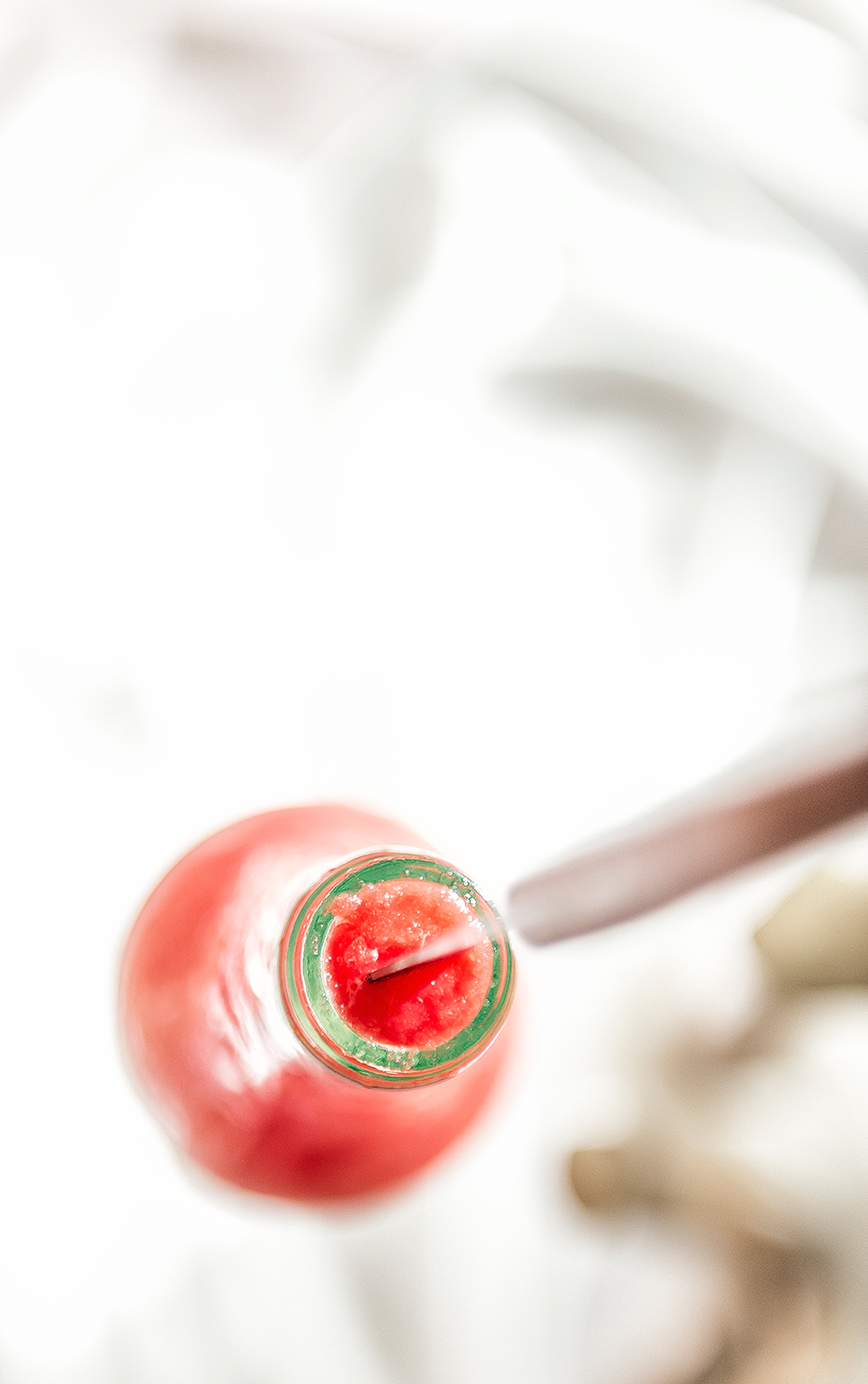 As I've mentioned in the last post, I bought the best looking fruits I could find. And then HE goes and eats my best looking candidate from the lot of mangoes. Now to think of what do with the rest of the mangoes. Hopefully tomorrow.
Oh, forgot to add, the sorbet turned out sweeter than I anticipated. So, I mixed in more lemon to balance the sweetness – but before that I took a bit and poured it into my ice-cube tray – now I have cute watermelon sugar cubes that I can dunk into my cold glass of water whenever I want a fresh but not overpowering sugary taste.