I have had my eye out for Tom Ford Cosmetics' Wild Ginger and Scarlet Rouge lipsticks for a while. Unable to source them from India, I requested a friend to get them for me from London [ THANK YOU! ]. And here they are! I've always loved bright reds and oranges. Apart from those days in college when I used to use my black eyebrow pencil to color my lips black. Special blog post for my exciting new acquisition!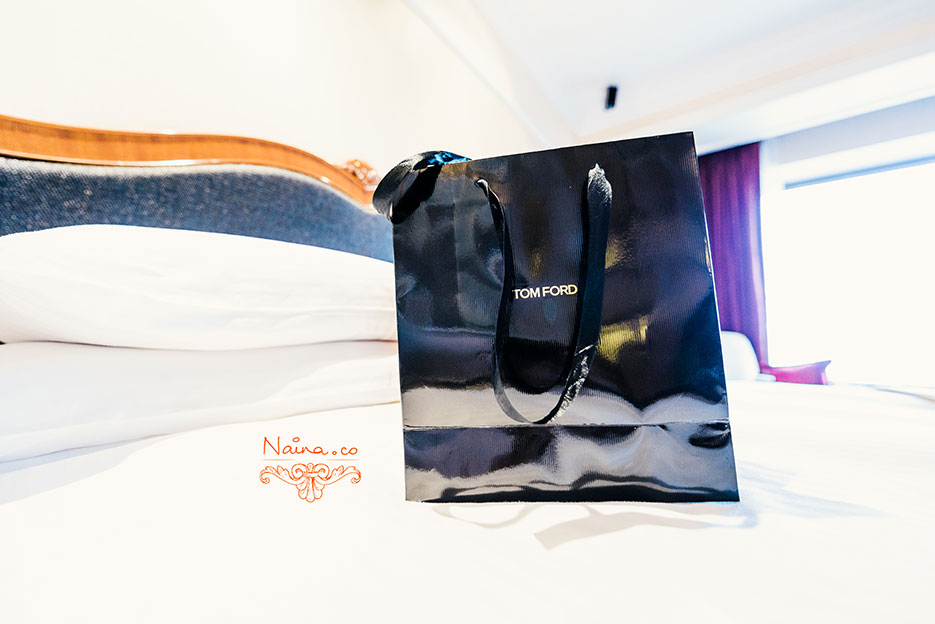 Below: The lipsticks were wrapped in perfumed black tissue paper and my friend carried the entire packaging for me all the way from the UK. She knew I'd want to photograph the entire unwrapping experience. Special friends are special *wide grin*. On the extreme right is the lip brush I also wanted.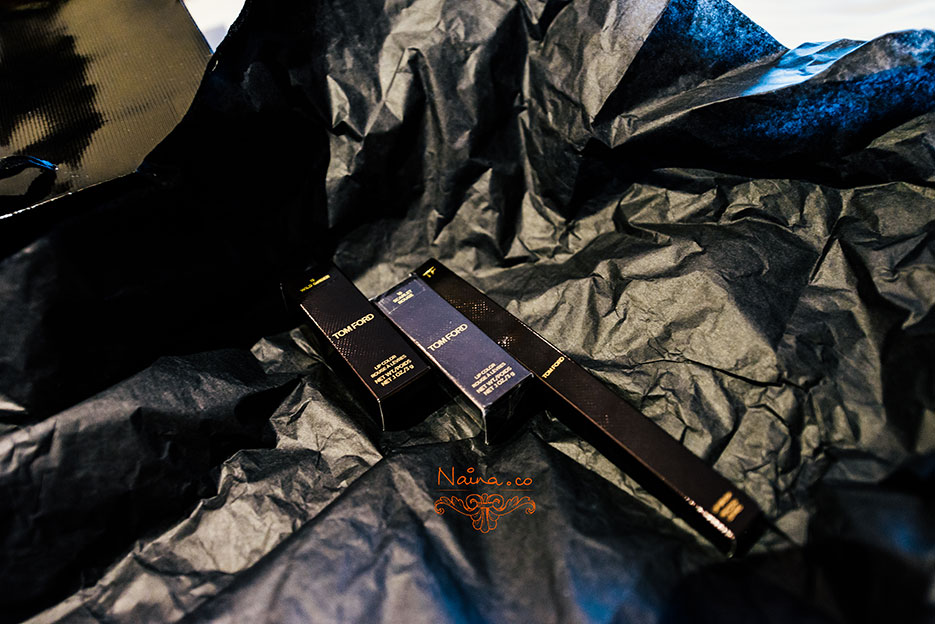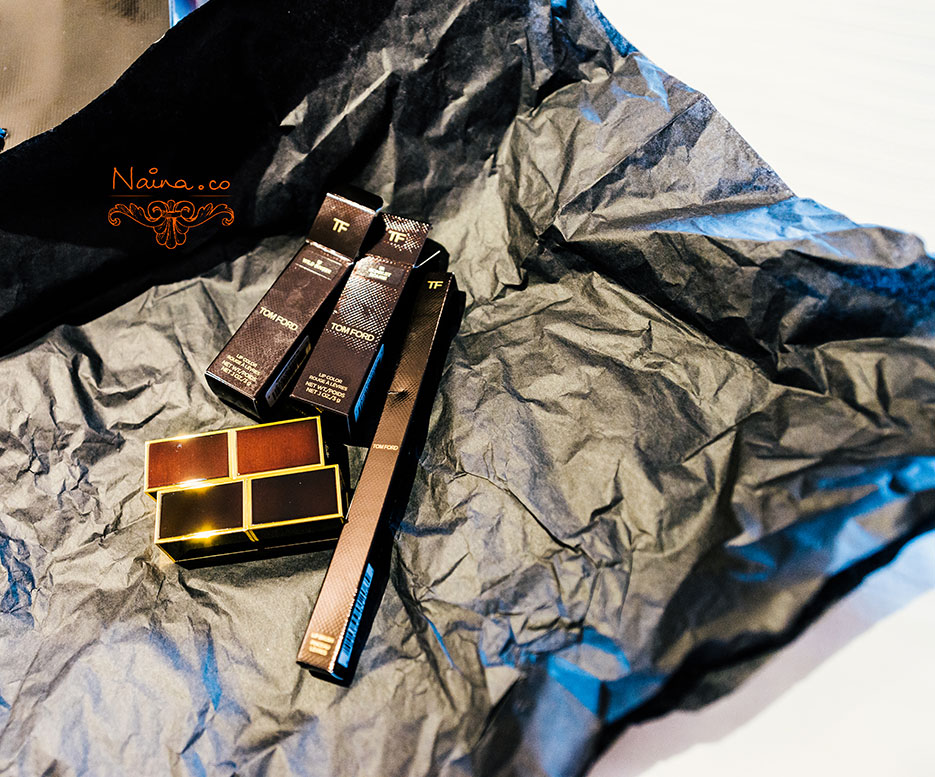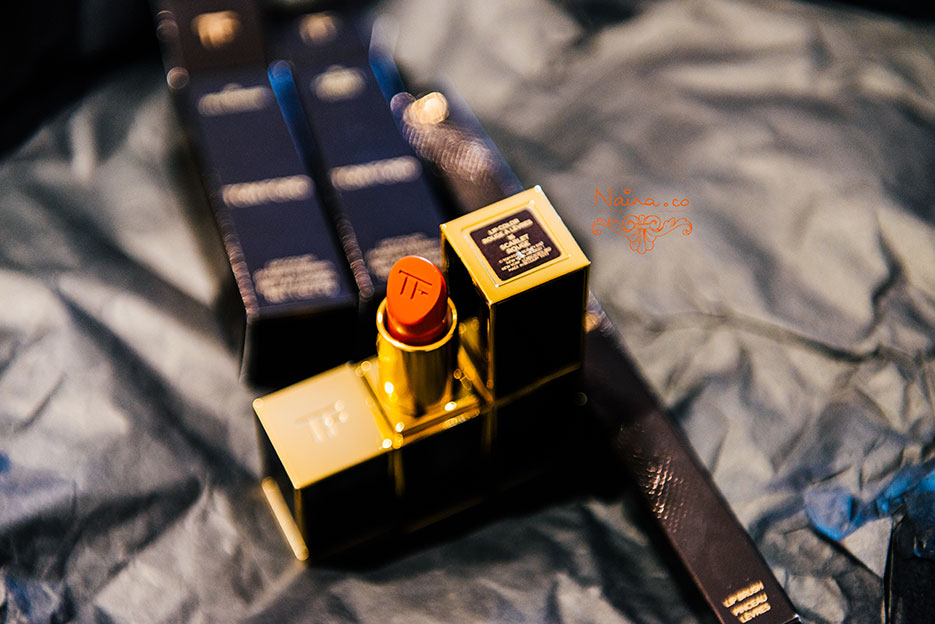 Below: Of course my first instinct was to get in front of the mirror and don the shades to see how they looked – but they lovely packaging and typography had me waiting just a little longer.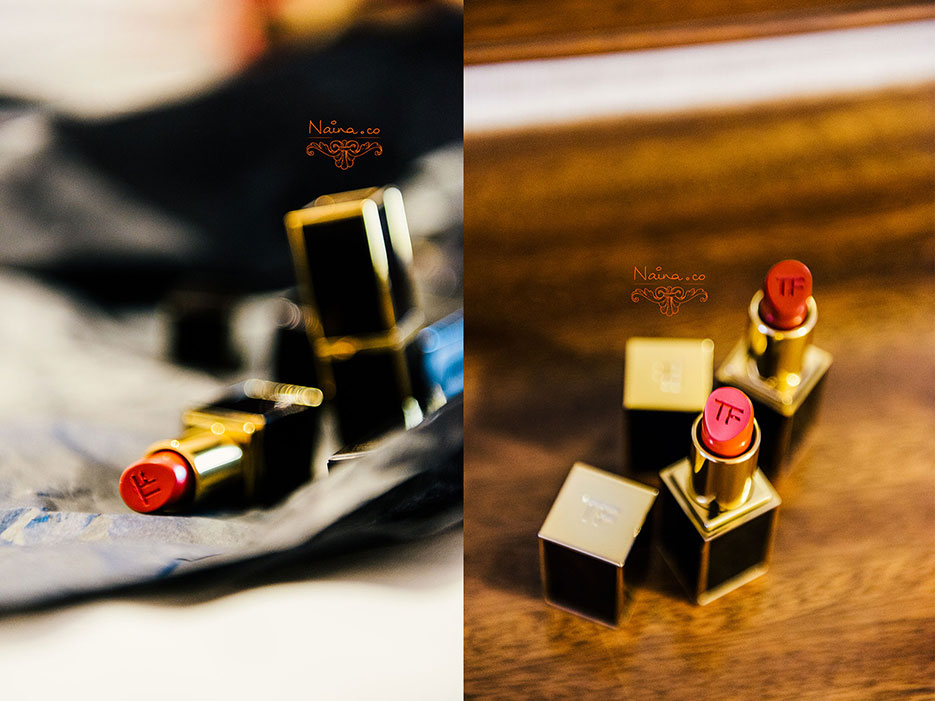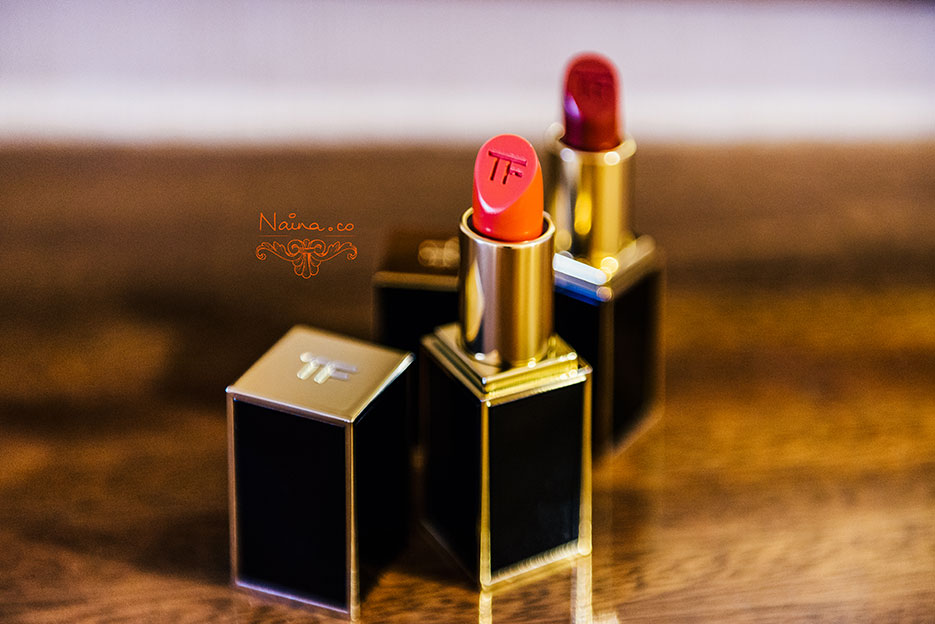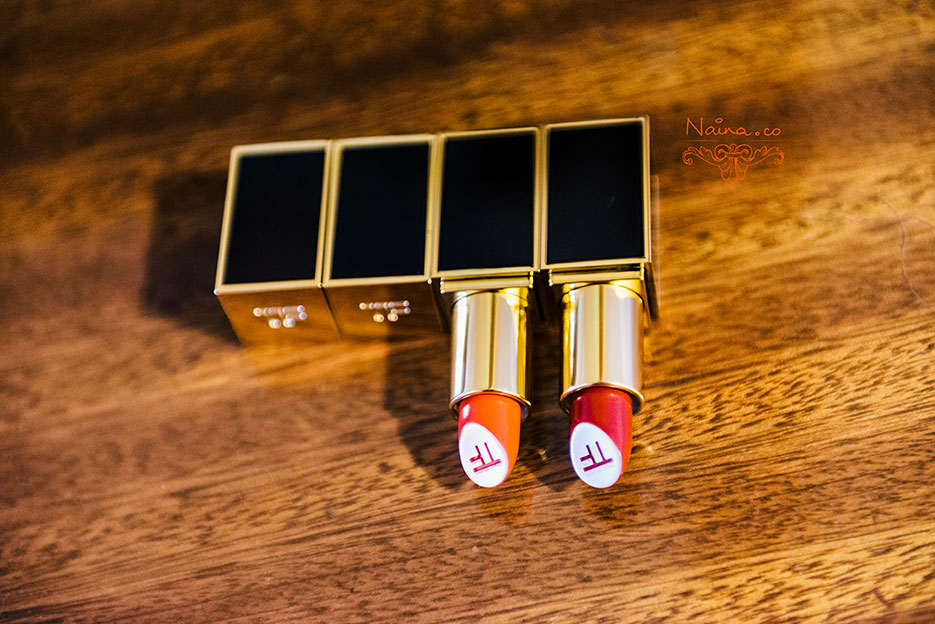 Below: The lighter shade is Wild Ginger. The darker one is Scarlet Rouge. Usually I prefer mixing both to get a nice bright red. Mixing the yellow shade of the orange with the more magenta shade of the scarlet red.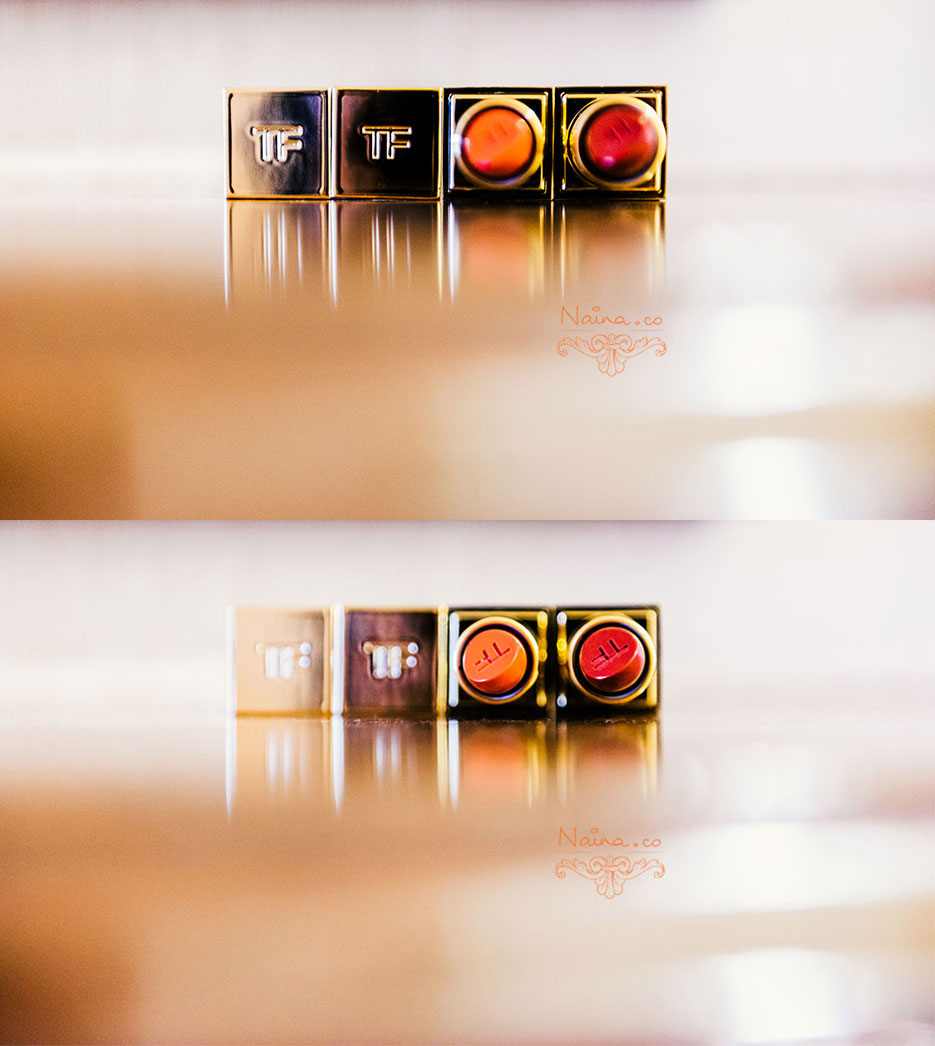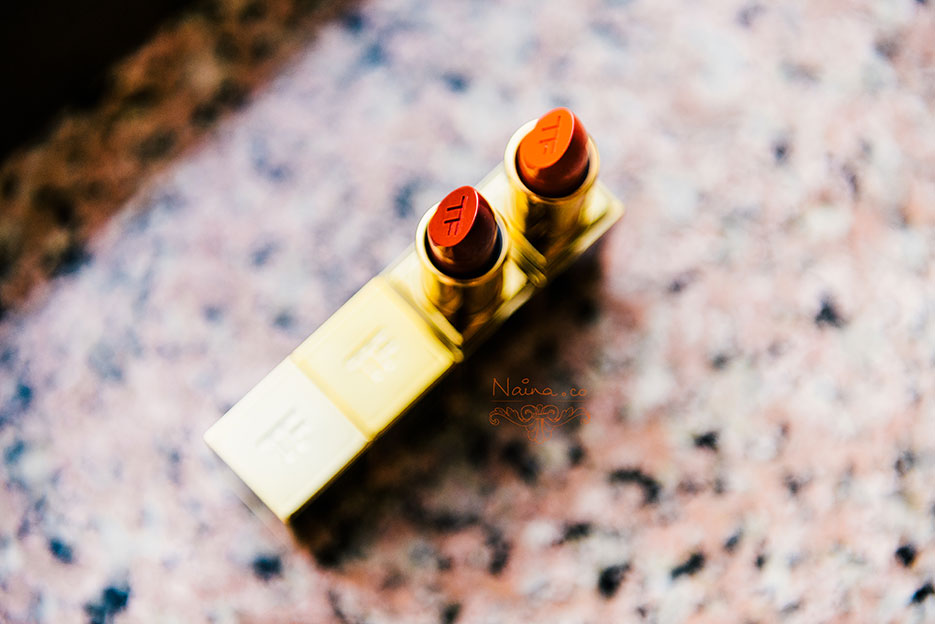 Below: The gold edged lipstick boxes feel solid to hold and I like the entire experience of popping open the top and sliding out the luscious colors from their tubes. The cases fit perfectly. Such detailing makes it worth the expensive price tag. Lipsticks costing Rs. 5,000 per stick are not my usual purchases – I tend to sink in my money in photography equipment afterall.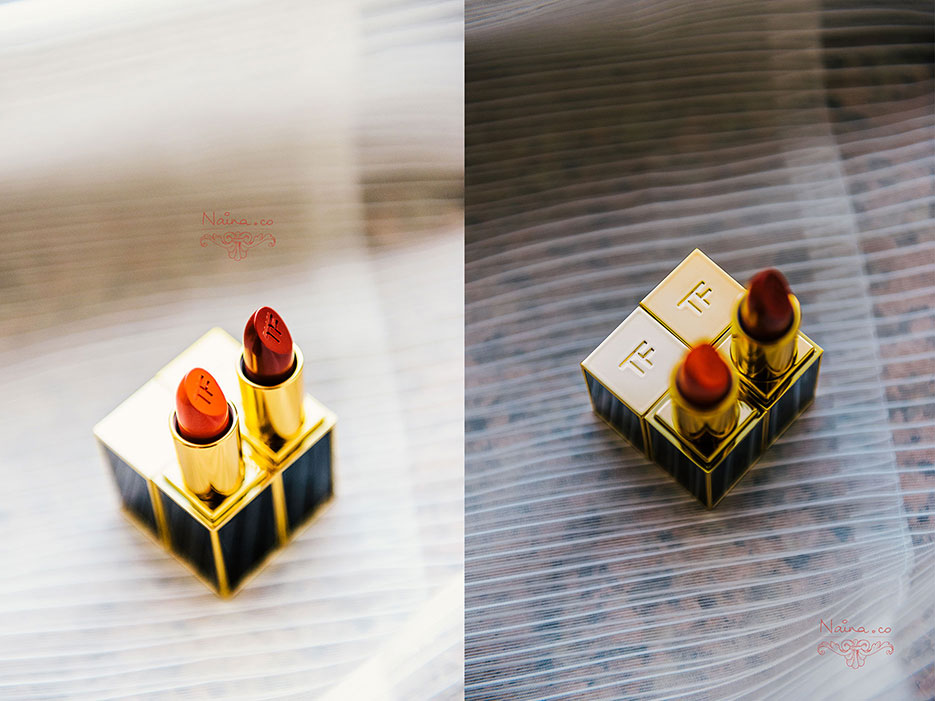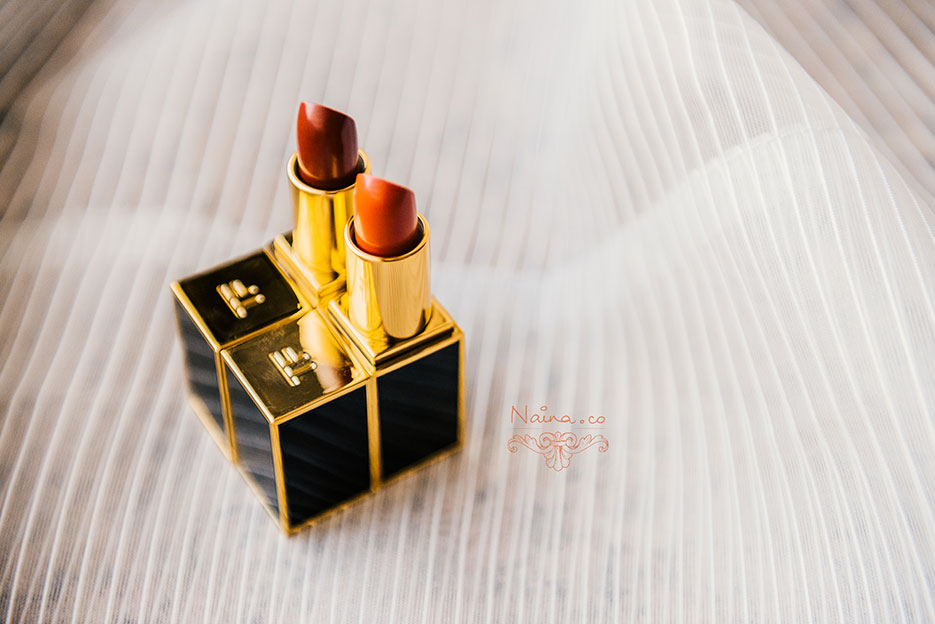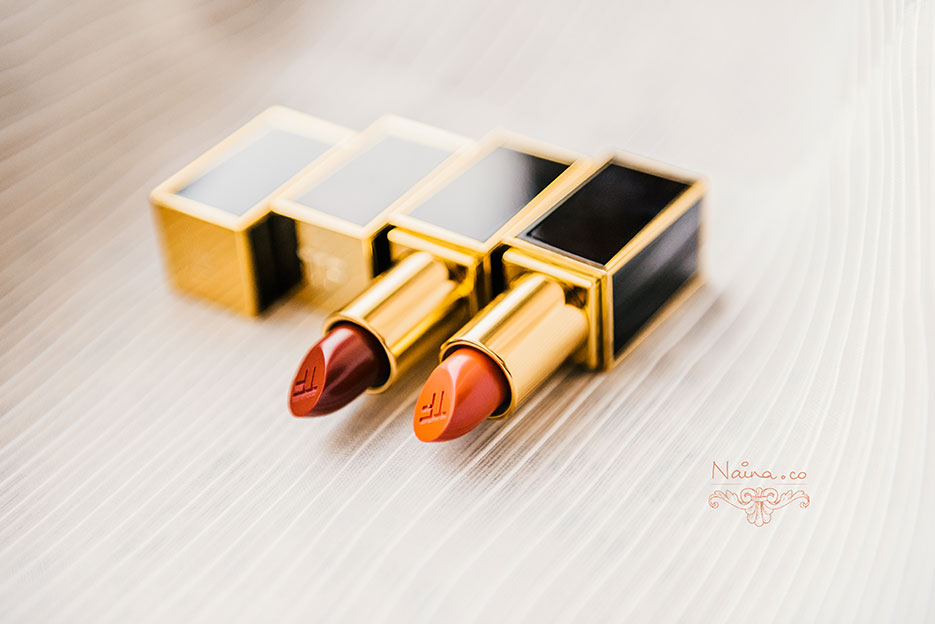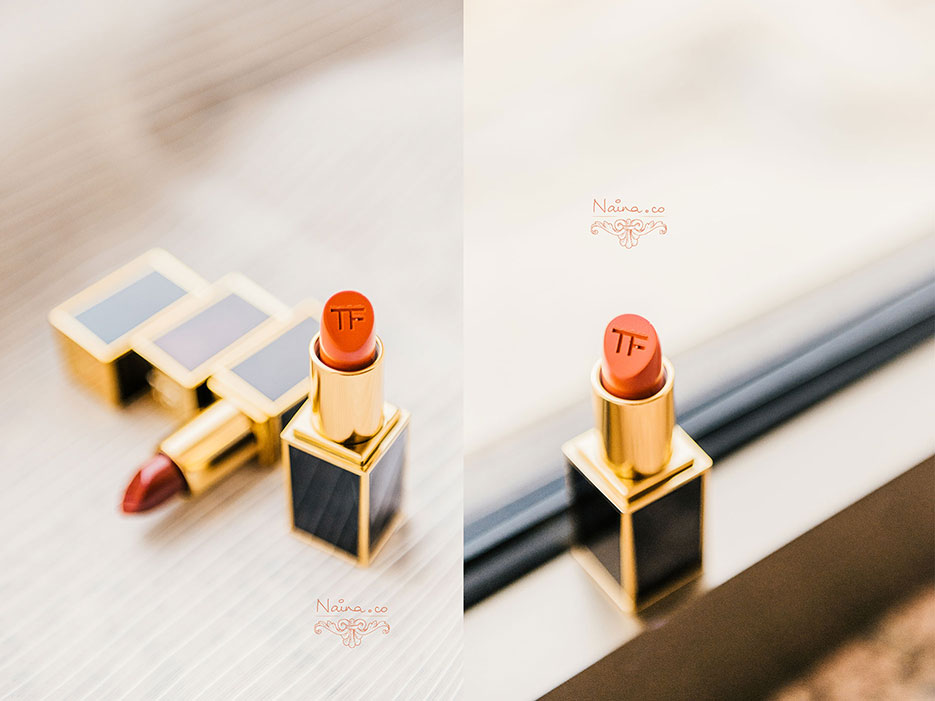 Below: The product packaging really is SO good that I spent some time making pictures from various angles and in different frames.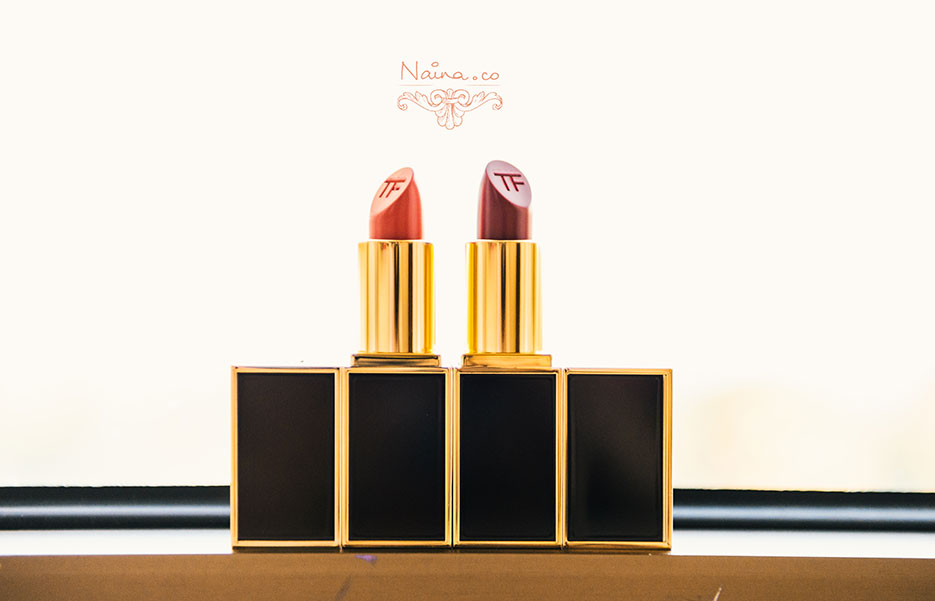 Below: And finally I got to wear them! On the left is Wild Ginger and on the right is Scarlet Rouge.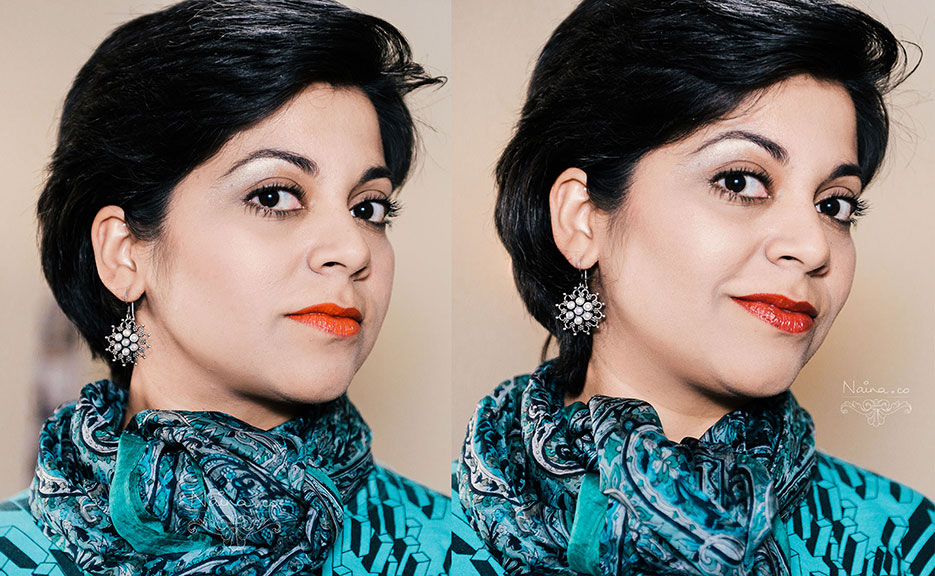 Below: On the left is a dabbed, matted, lightened version of Scarlet Rouge and on the right is nude lips with lip balm on them. Just to show you how the lipsticks compare.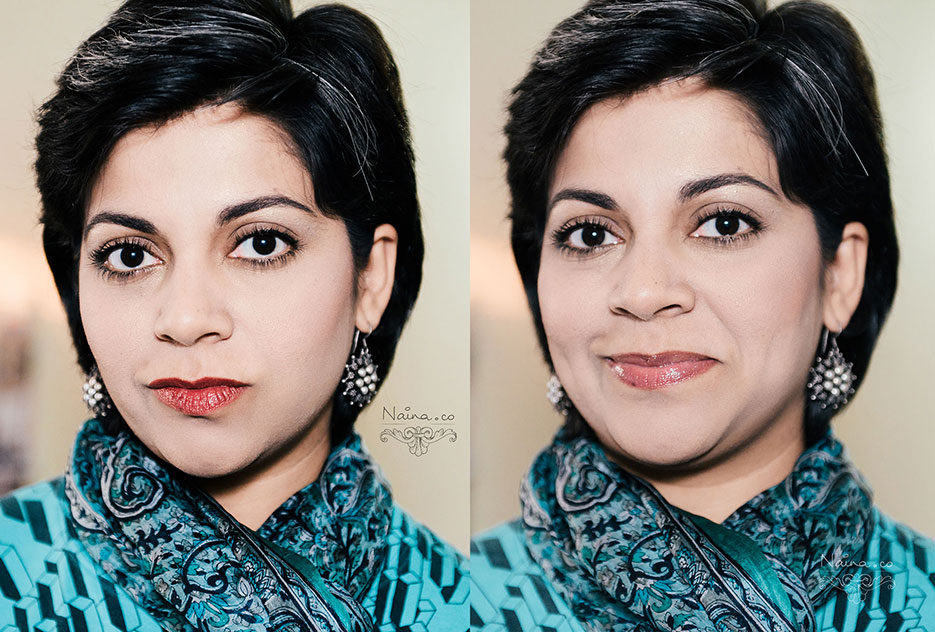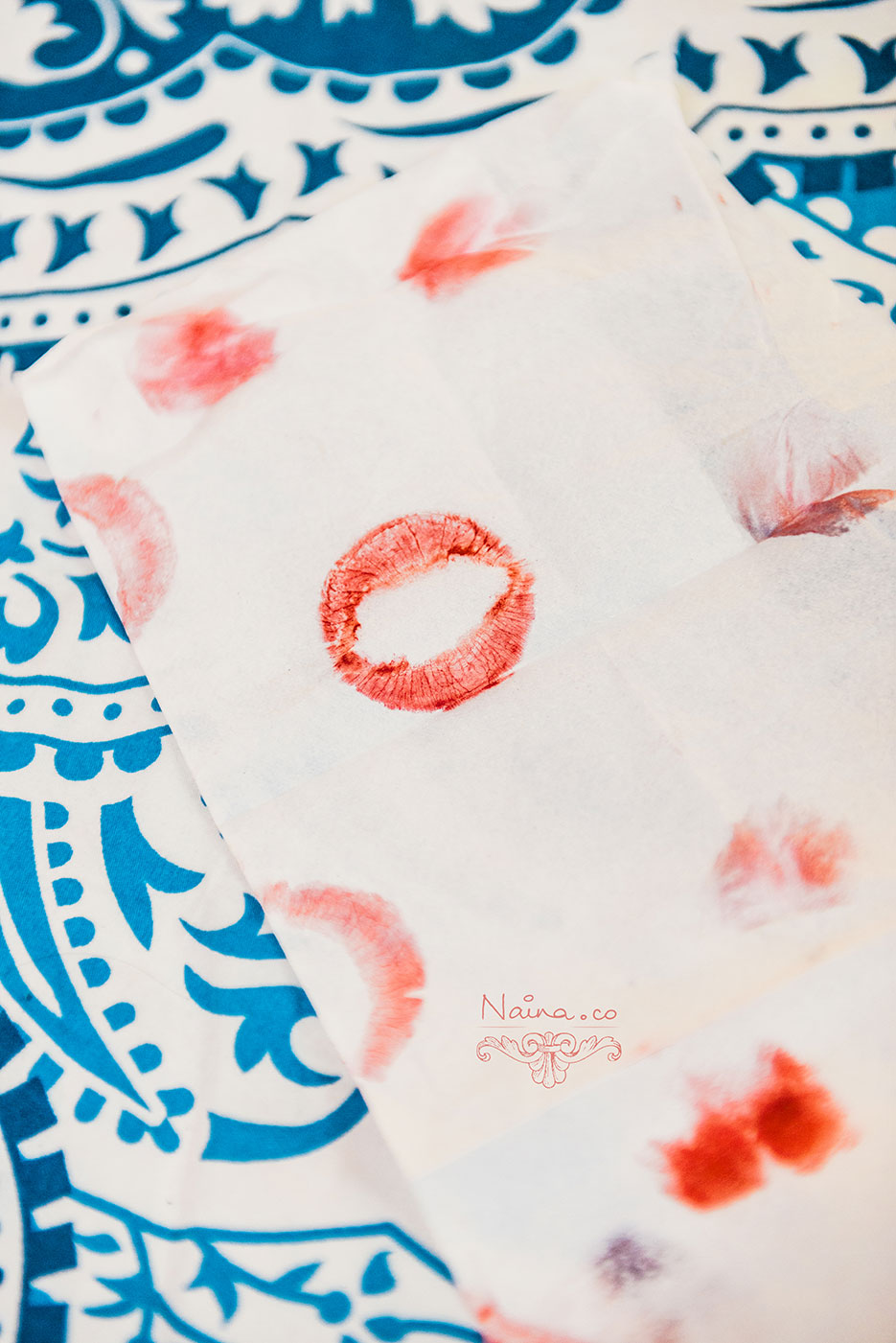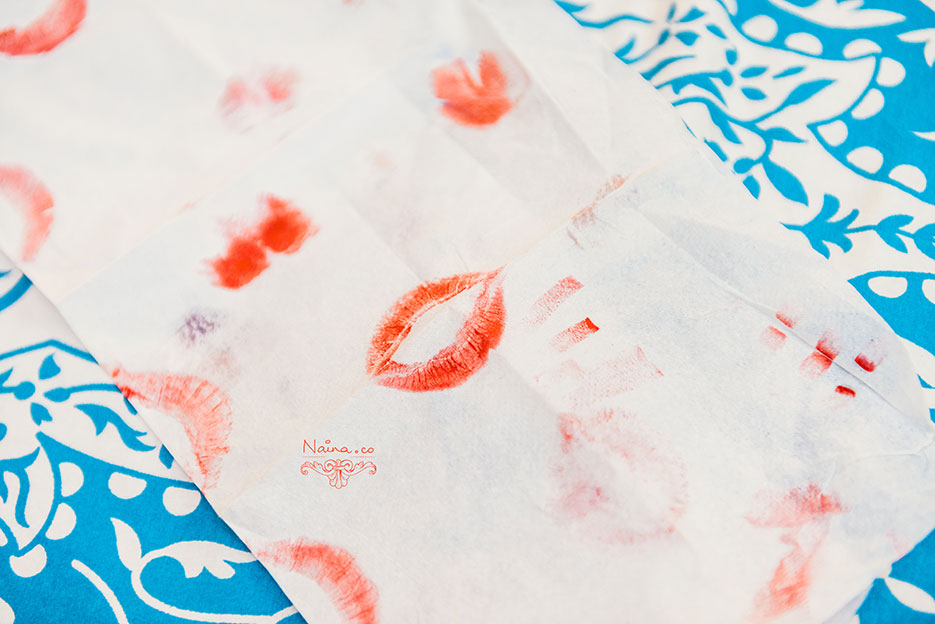 I'm a giddy little puppy with these in my make-up kit and I'm worried I'll wear them EVERYWHERE! And I usually do.
All Rights Reserved. All images photographed the Nikon D800. If you would like to purchase prints or digital versions of any of the images on my blog or if you would like to commission me for a photography / blogging assignment, email me on [email protected]