Disclaimer : I bought the canvas prints on my own. This is not a sponsored story.
This review has been a long time coming. The service, even longer.
There are many smaller shops / local vendors who do canvas prints of photographs but working with them involves time & effort to actually visit their store to first place the order, then collect the order and possibly visit again if there are any flaws. In addition, there might be issues with consistency but really, time and effort have been my biggest pain points.
I am always looking for vendors who have online stores where I can upload my images, pick a product, place an order and receive the canvas / print within the specified timelines.
For prints of images [ not mounted / framed ], I have been completely dependent on Canvera but I hadn't been able to find a vendor for printing my images on a canvas. Till I found out about CanvasPrint and FlexiPrint. Here's a visual review with commentary.
June, 2018 UPDATE : I no longer photograph weddings. I am no longer able or willing to recommend Canvera's products or services. Since 2012, when this blog post was published, everything at the brand has deteriorated steadily. I currently order individual prints from ZoomIn. Use promo code NAINA2018 to get Rs. 100 waived off your first order. I haven't ordered a print book in a while but if I did, I still recommend

Blurb

. If you're aware of other suitable options ( quality over price ), please share in the comments or send me an email at [email protected]
CanvasPrint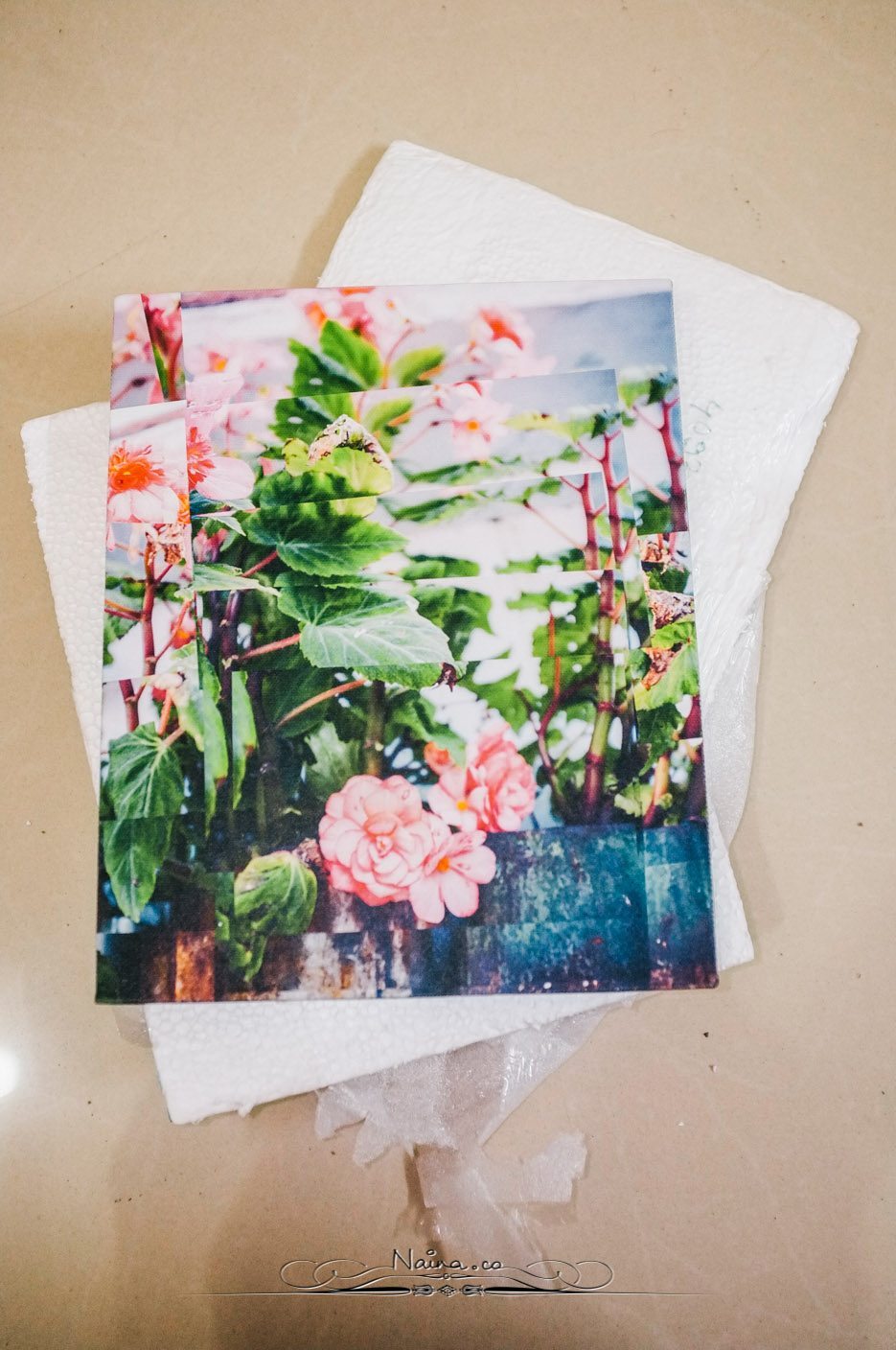 The order was a mounted and wrapped-to-the-edges canvas print of one of the flower images from my Ranikhet Collection. The packaging was just about ok. The two thermocol boards – one on top of the print and the other at the bottom, were compressed to almost paper-thin on two locations – I feared that the canvas would be damaged. Thankfully, it wasn't.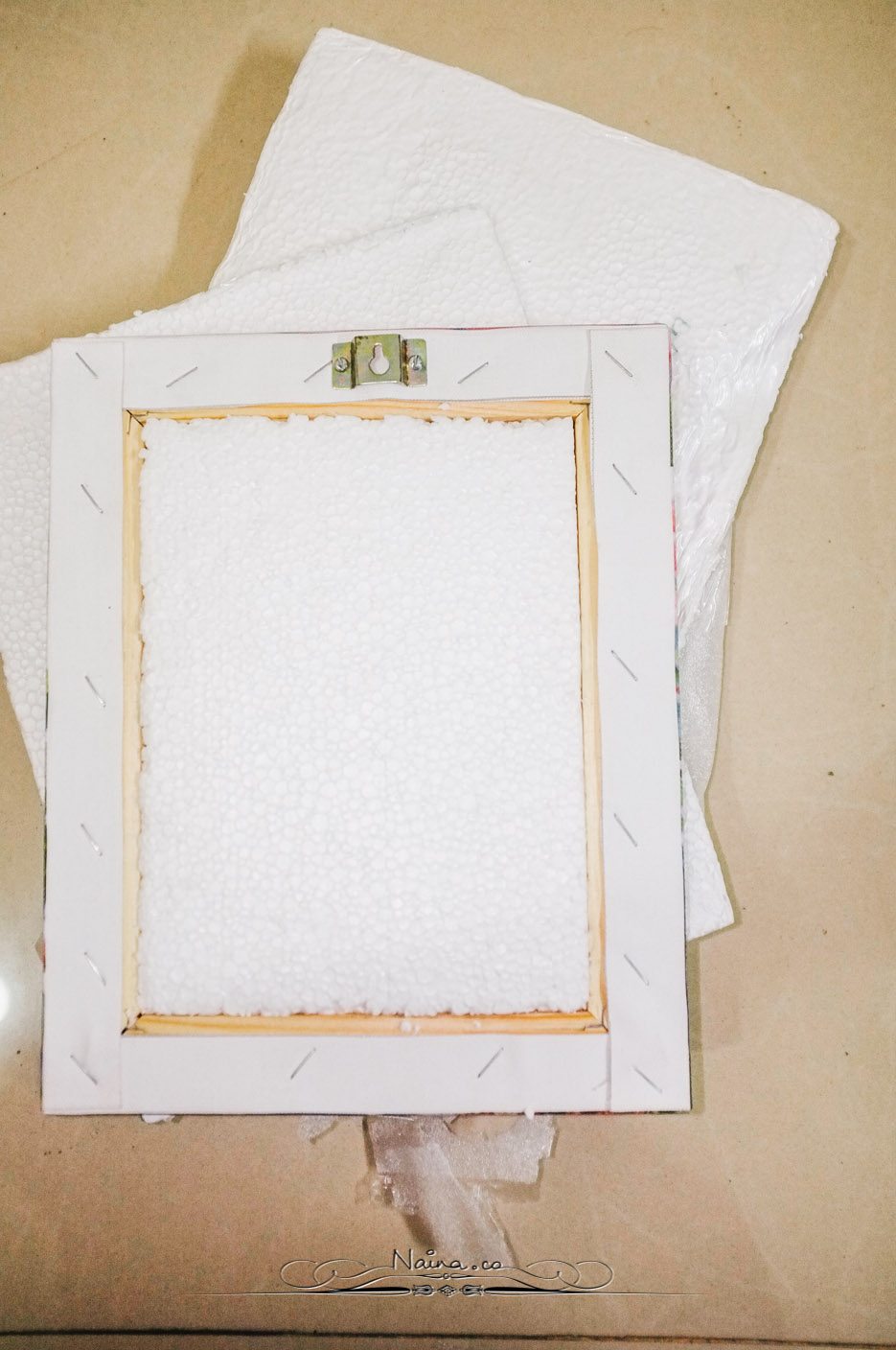 As you can see, there was a piece of thermocol between the frame as well, which was a good idea so as not to put pressure on the non-backed portion of the canvas – the backed portion would be the area that has the wood frame behind it.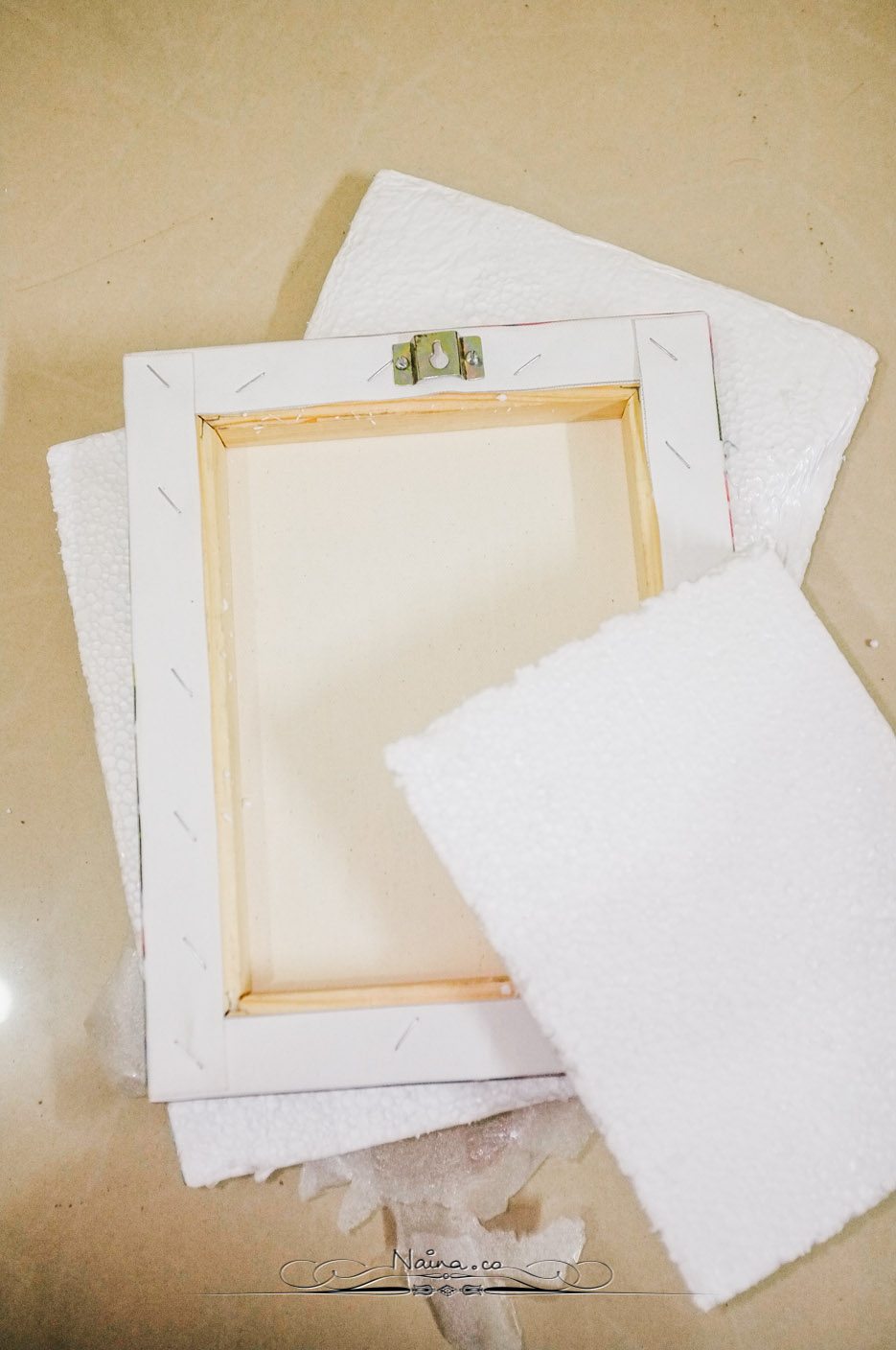 A close up of the corner edges where the canvas has been neatly folded and tucked in.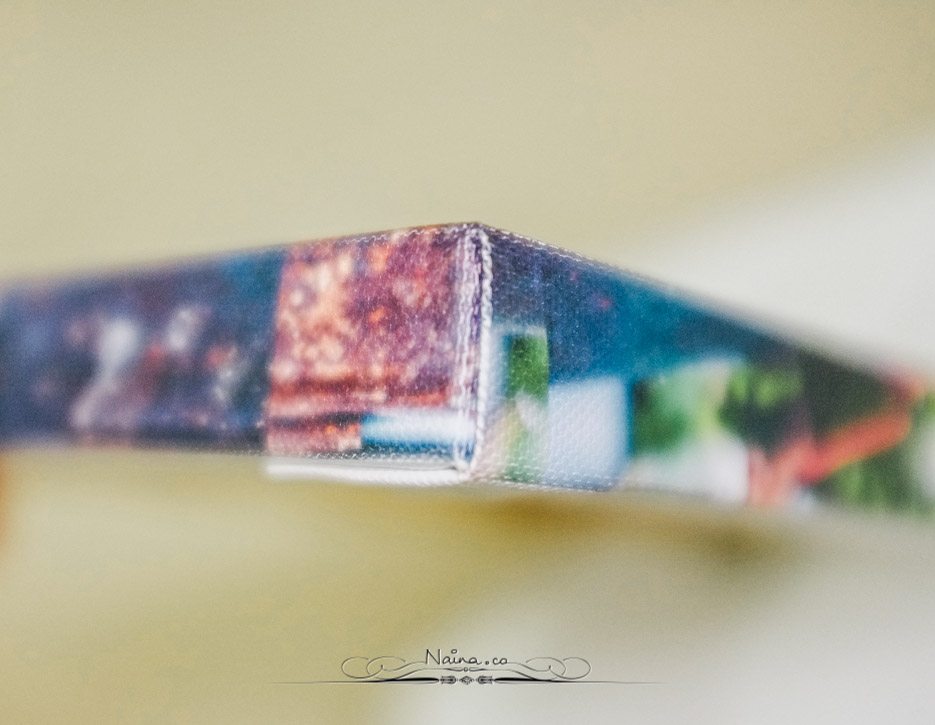 The back of the frame where the canvas is stapled to the wood. I would have preferred the staples to be parallel to the wood frame instead of diagonal as they would cover a larger area. But this preference is because I regularly order empty mounted canvas frames for my art work and their standards are quite different.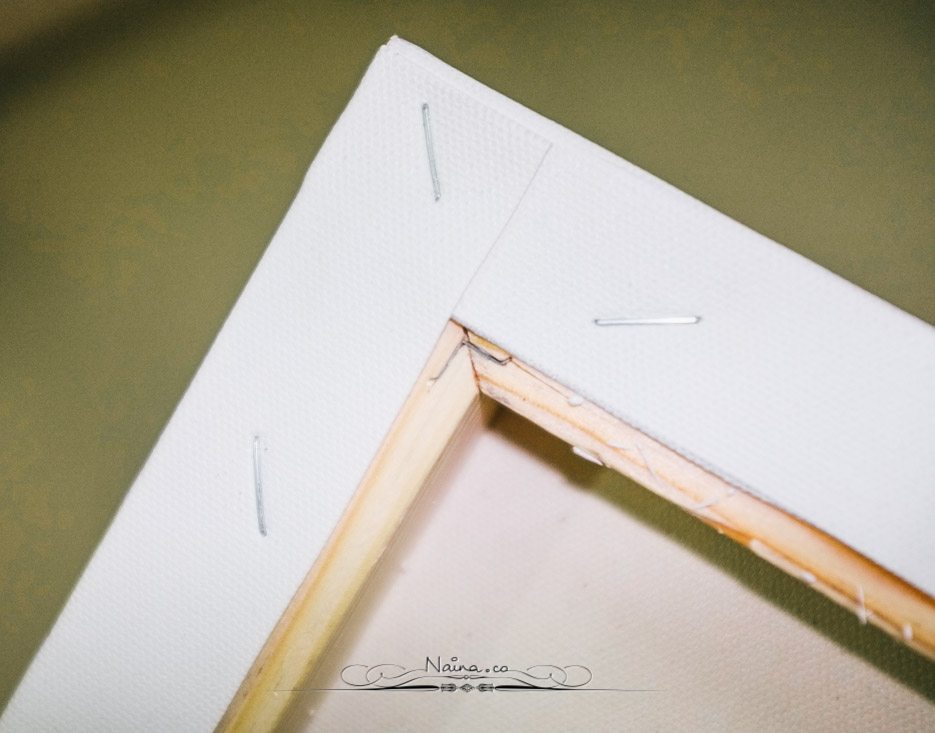 The hook to hang the canvas frame was something that I had not expected as the website does not mention it while placing the order. The fact that the hook was not even center-aligned to the frame only made it worse. I don't need the hooks because hanging these frames is the easiest – drive two nails into a wall on which the wood frame hangs automatically and the need for precision-drilling goes away entirely.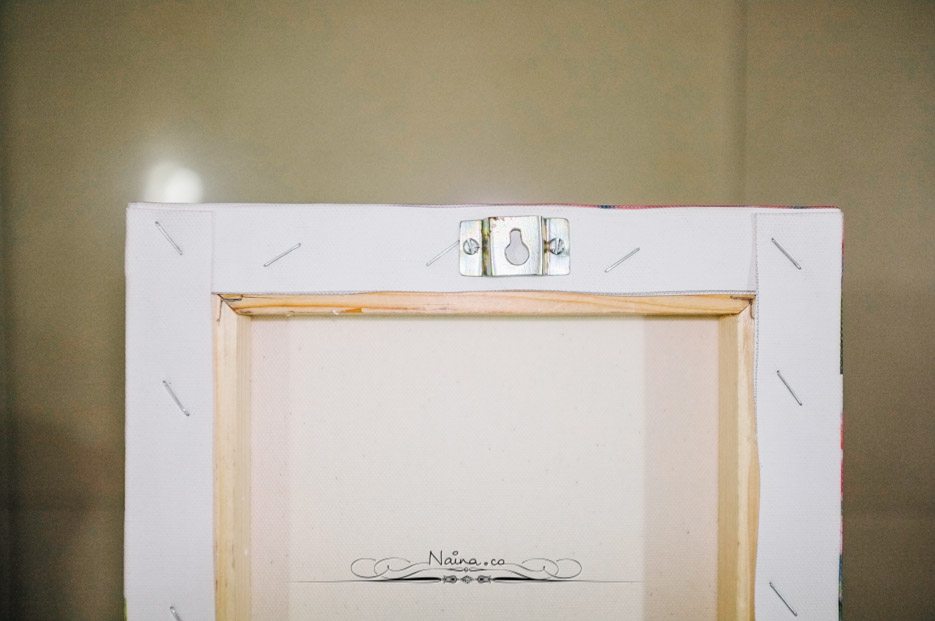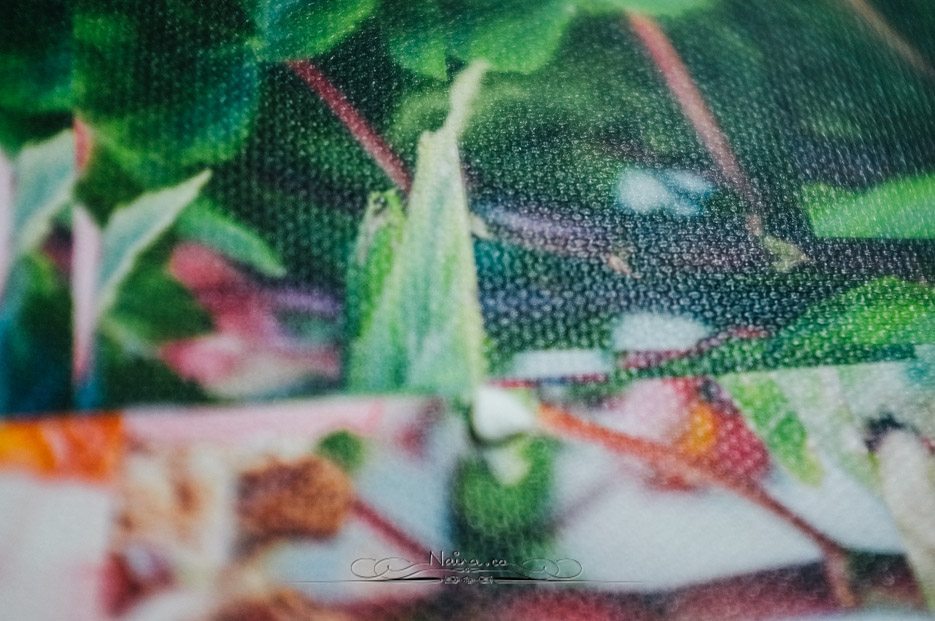 A couple of close-up images of the lovely grains on the canvas. [ I was worried about how long-lasting the print would be, so I sprayed a matte acrylic varnish on the print. Not shown in this review story. I am not certain if the spray-on is required though. ]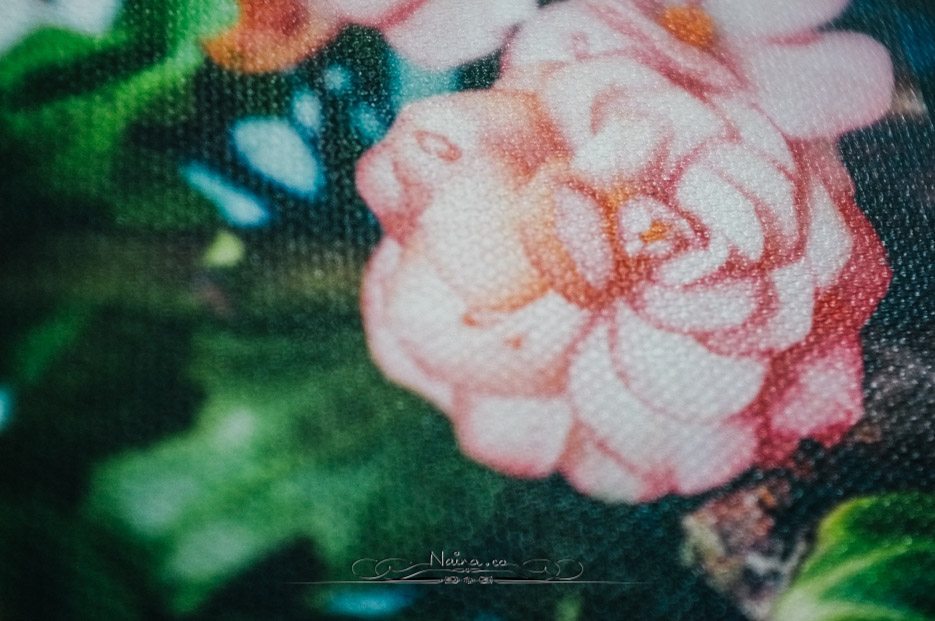 Below, the back of the canvas showing it's non-printed side and you can see the lovely grain. I would recommend to CanvasPrint that they must include different grades of canvas in their offerings. Maybe an additional feature in future iterations of their product offerings.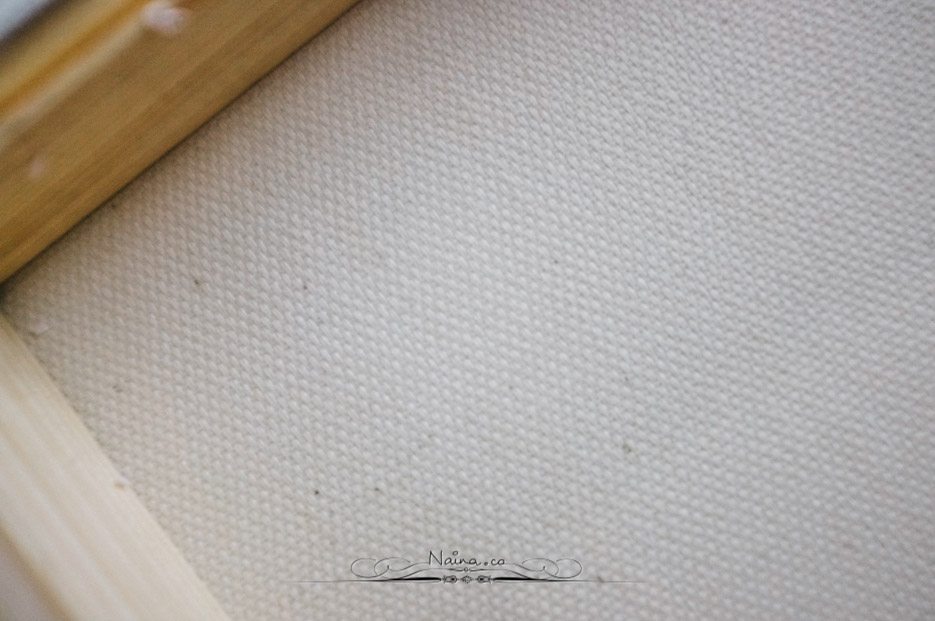 That's the hook after it was removed from the frame.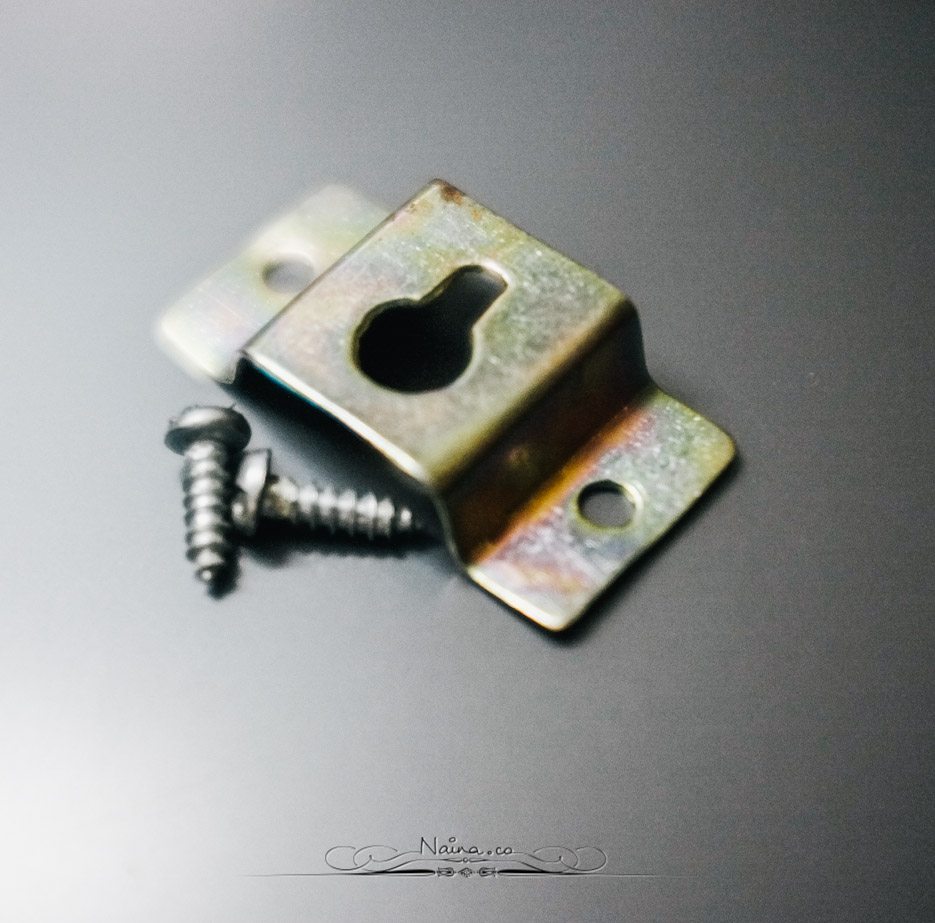 And that's what the framed print looks when hanging on the wall. I loved it.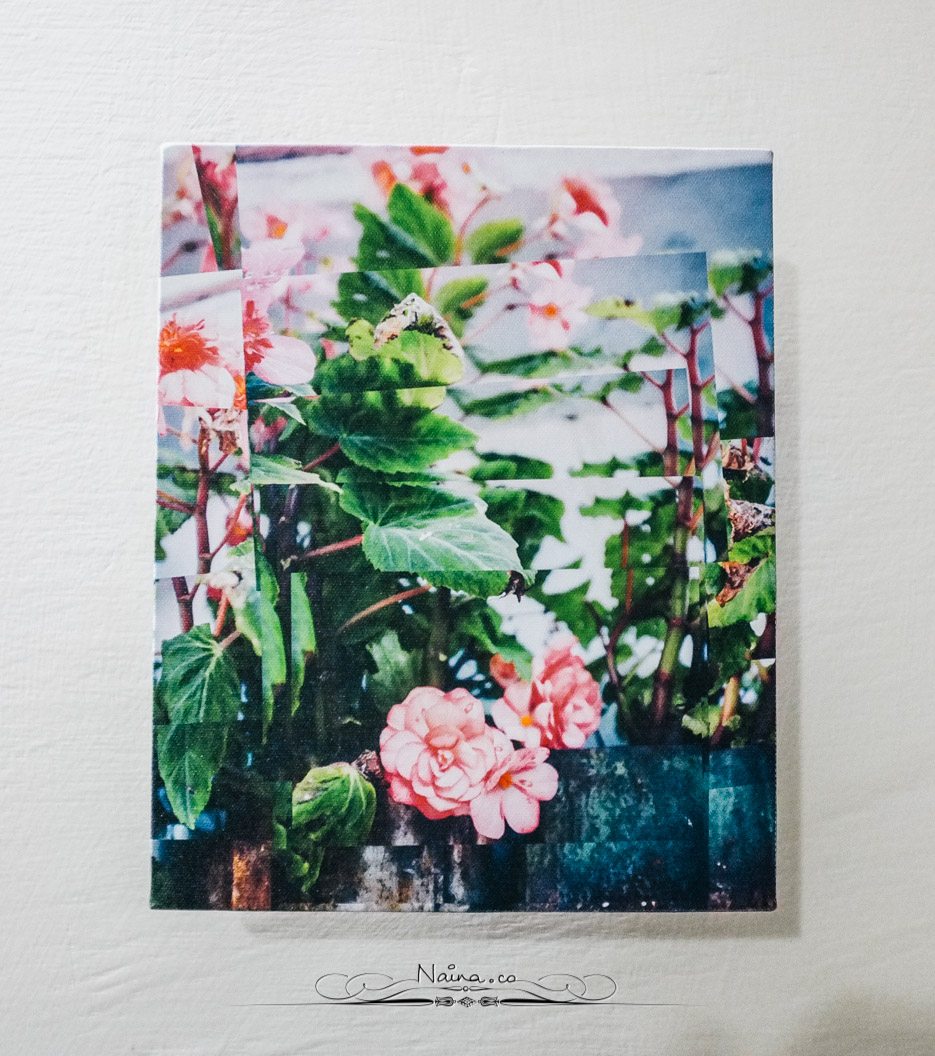 Below is the framed and mounted empty canvas that I usually get from my local Staples store. The staple pins are parallel to the frame, hence covering more area.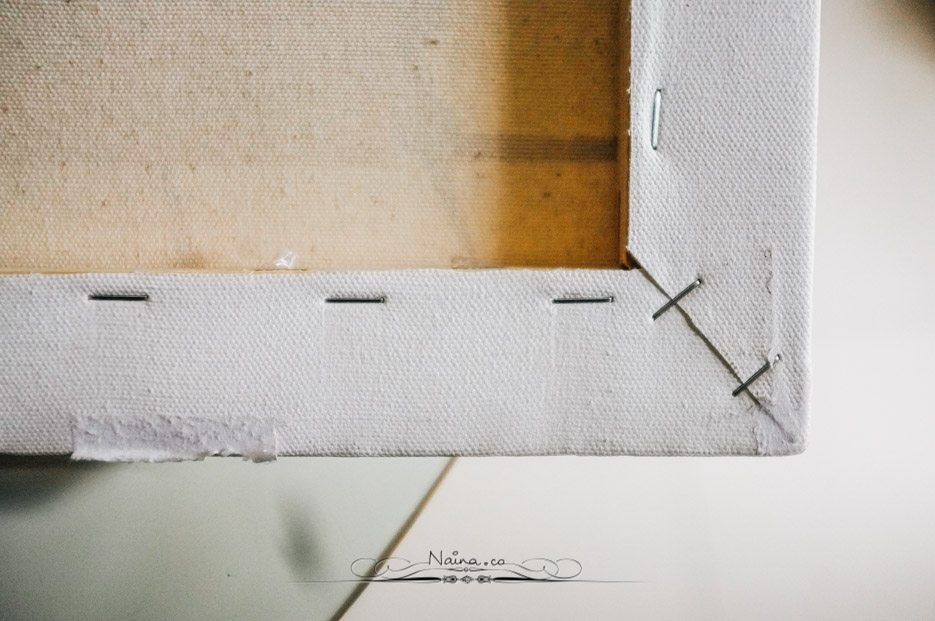 Now something about the ordering process. It was simple enough. Their price-list is fairly detailed and they have a large number of options in sizing – square format, landscape and even multi-split panels. The prices are clearly mentioned. You upload your image [ They recommend the highest resolution as do I. ], select the size [ The website automatically suggests possible sizes depending on the resolution and aspect ratio of the image you have uploaded. ], select the type of canvas [ framed, wrapped or rolled ], select if you want any effects and place your order – pay using NetBanking or Credit / Debit Cards, etc. There is a textbox of "special instructions" but I haven't tested if anyone actually reads it.
The website does not mention the number of days it takes to deliver your canvas print.
As soon as I placed the order and paid for it, I received an email notification saying my order had been received, etc. The email did not mention expected delivery dates. After about seven working days of waiting – with no email updates or any other form of communication, I decided to make a telephone call to their office on the number provided on the website. A lady answered the phone and mentioned that the print should take not more than five working days for processing and delivery – probably less since their facility is located in Noida as well. She apologized that mine hadn't reached me yet and said she had checked it on the system and that it was still being processed. She was unable to confirm actual date for delivery. After another four working days, I made another call and the same lady told me their "designer" had been on leave, hence the order had been delayed. I received my print fifteen days after my order had been confirmed.
Now I don't mind a processing time of fifteen days as long as I'm informed of the same when I'm placing my order. I'm sure these are teething troubles and I can foresee CanvasPrint getting their act together better in the future. As on the day of writing this story, I have placed another order with them.
Now onto the next canvas prints provider.
FlexiPrint
I found out about FlexiPrint because someone made a tweet about their service. My first order with them was business cards for Shadeheart
The packaging was a double layer of bubble wrap over a brown paper-wrapped frame.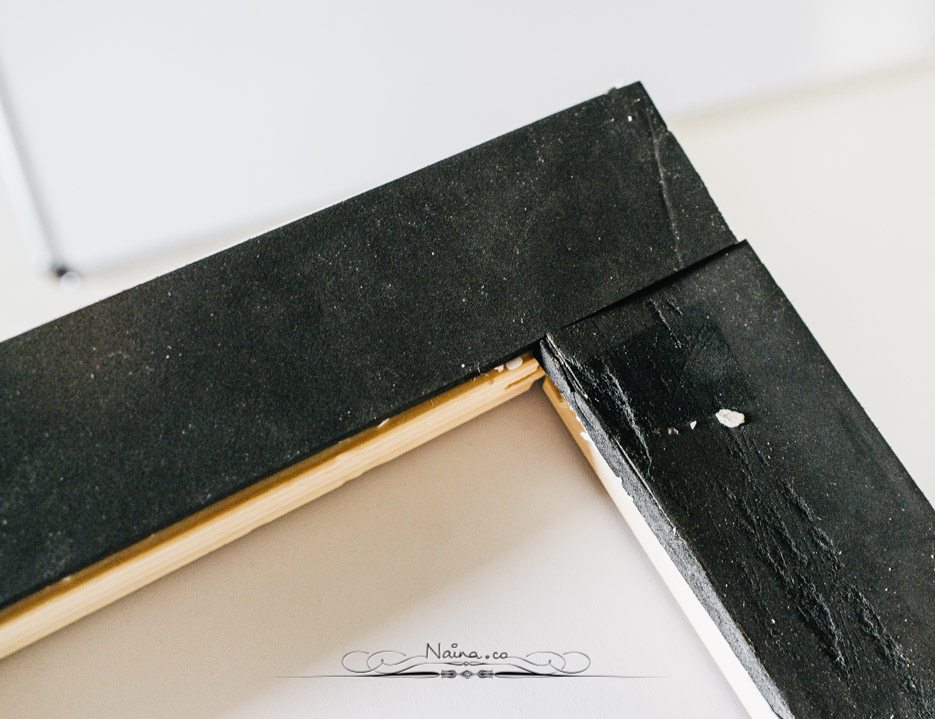 The back of the frame was covered in patched-together pieces of black foam-type material. They were cut unevenly and patched together with no sense of how bad they looked. These pieces of foam are also visible from the front as they peek out from behind the frame.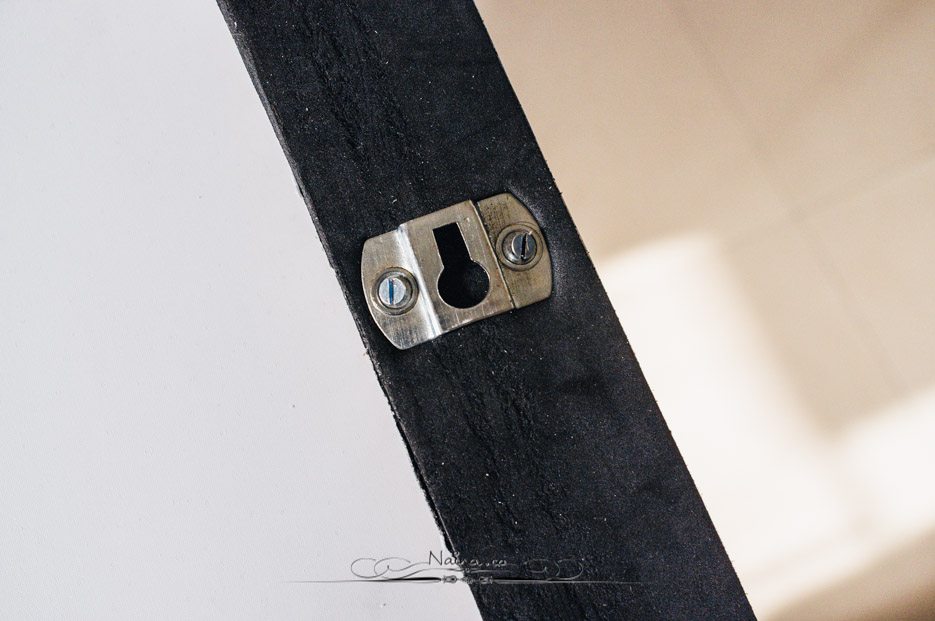 Similar hooks but two and on the sides. [ You'll see a picture of the entire back of the frame later in this story. ]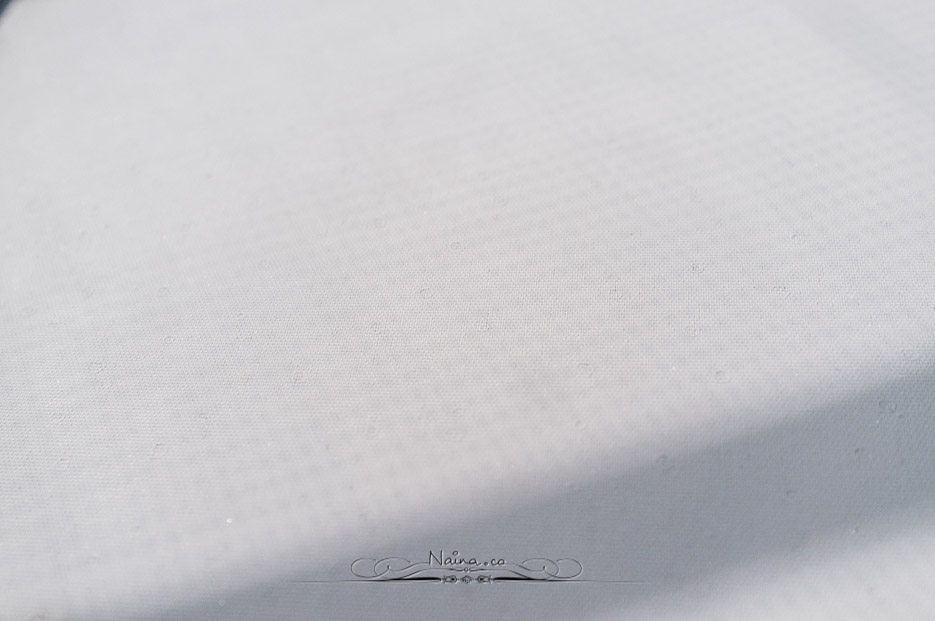 Not sure if you can see the grain in the above image but this is what I saw when I flipped the "canvas" over. I'm not an expert on canvas material but I don't think this is "canvas" at all. It's some form of fine-grained plastic-type material. It seems to be made from woven fiber but feels plastic. Although this product is about Rs. 200 cheaper than what CanvasPrint offers, at least CanvasPrint provided "canvas". I had recently ordered business cards from them and was satisfied by the deliverables – so this was unexpected.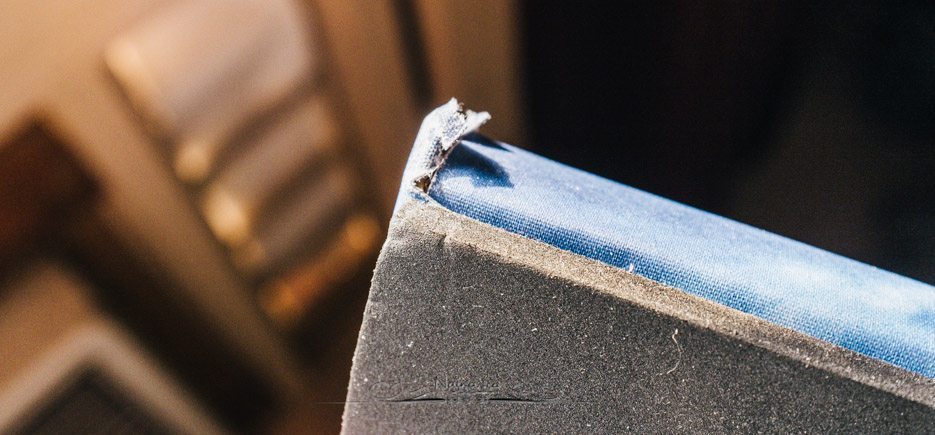 And then this. Unlike how the canvas is tucked and folded and stapled "normally", in the case of FlexiPrint, the "canvas" had been cut and bits shoved under the other wrapped side. One side had come undone. I tried to stuff it back in but really – I wouldn't want that hanging in my studio or a client's home. Ever. Also the print / ink is already flaking from those corners.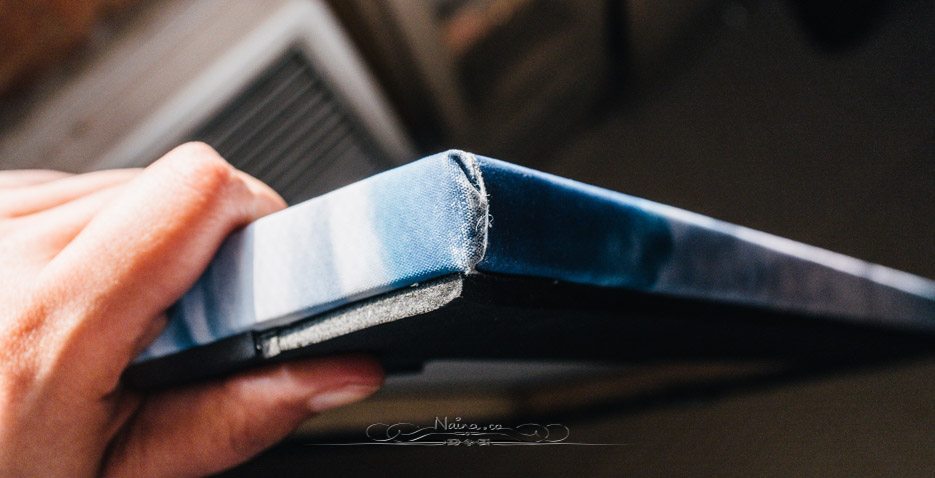 That's what the frame looks like when hung – I removed the hooks in this case as well.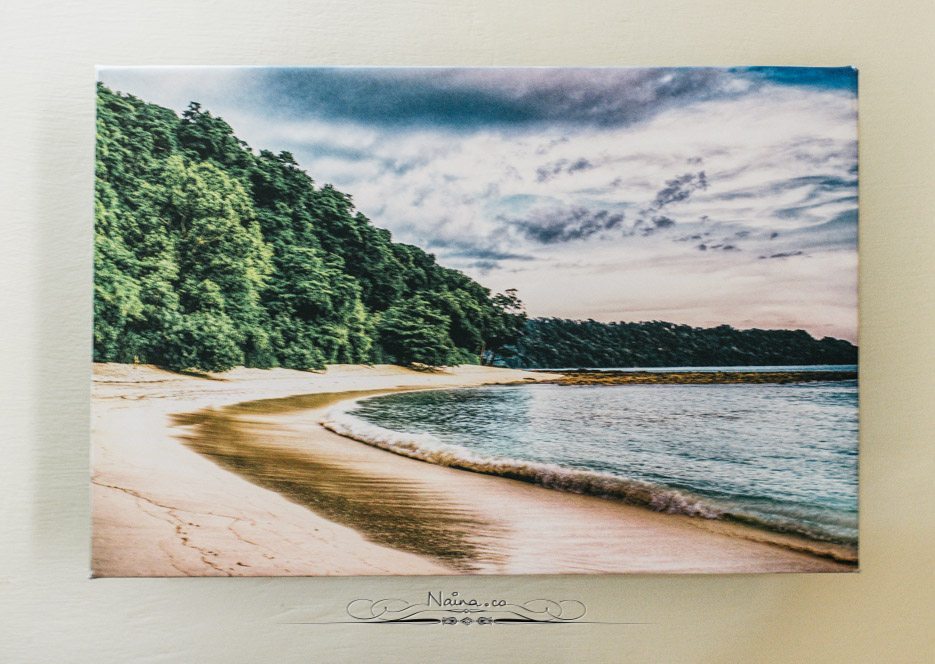 A closer look at the bottom left corner of the frame. You can see it's uneven, unfinished, cut up and torn.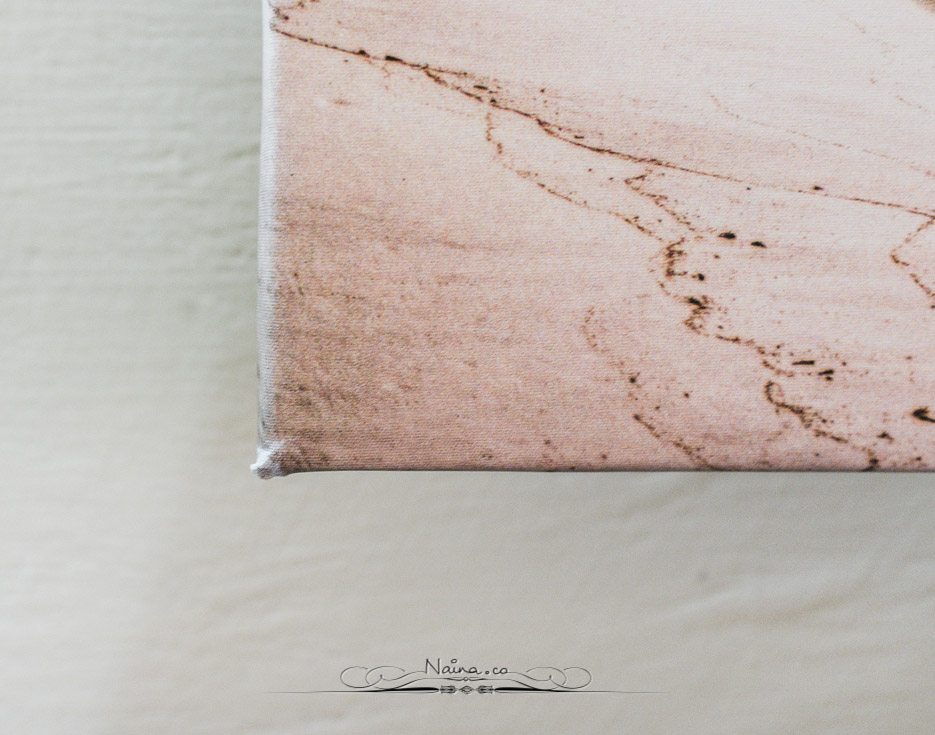 And now the top-left corner.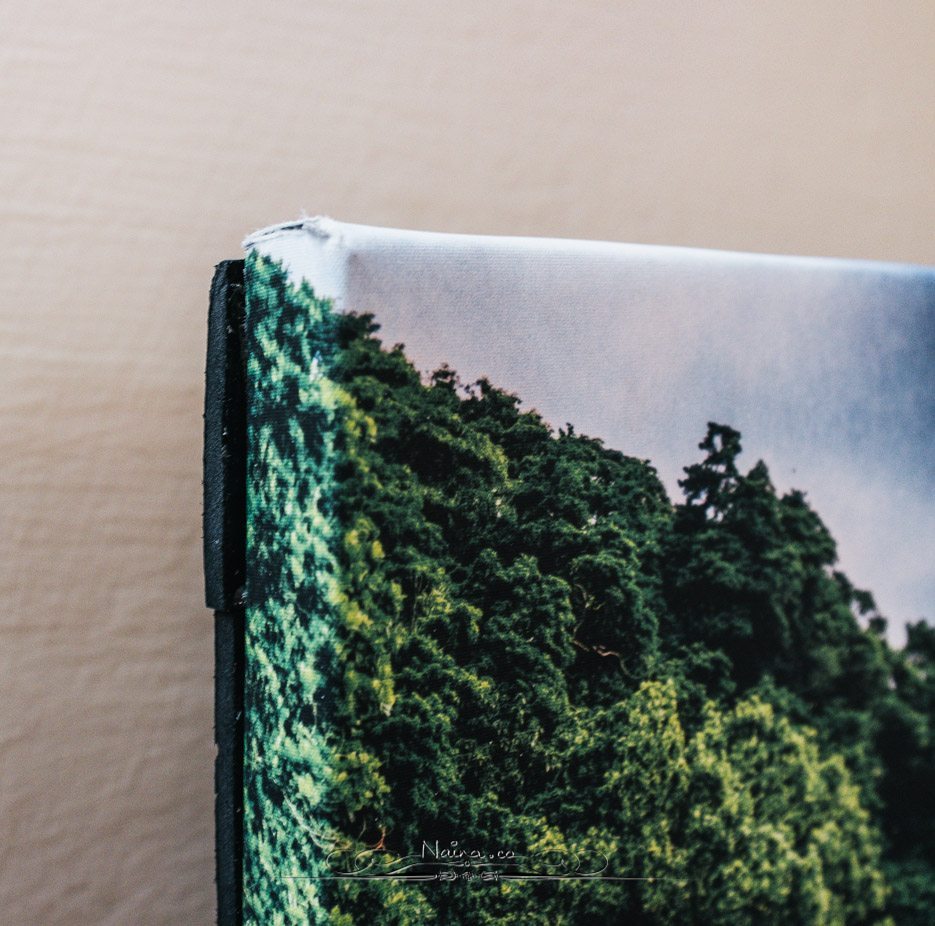 And now for the "grain" of the material on which the image is printed.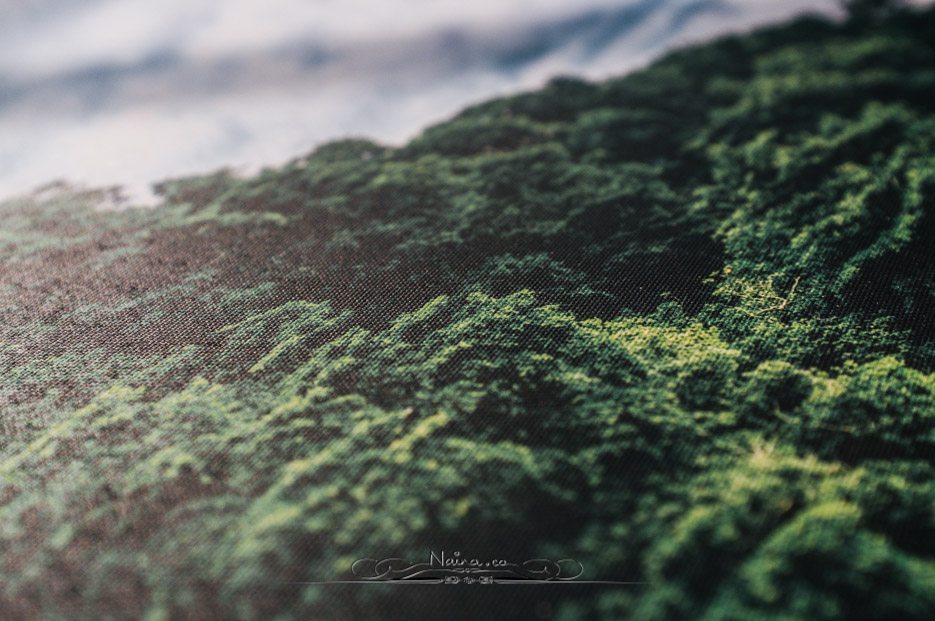 And closer still – a look at a more lighter portion of the image to show you that the grain is uneven and looks damaged.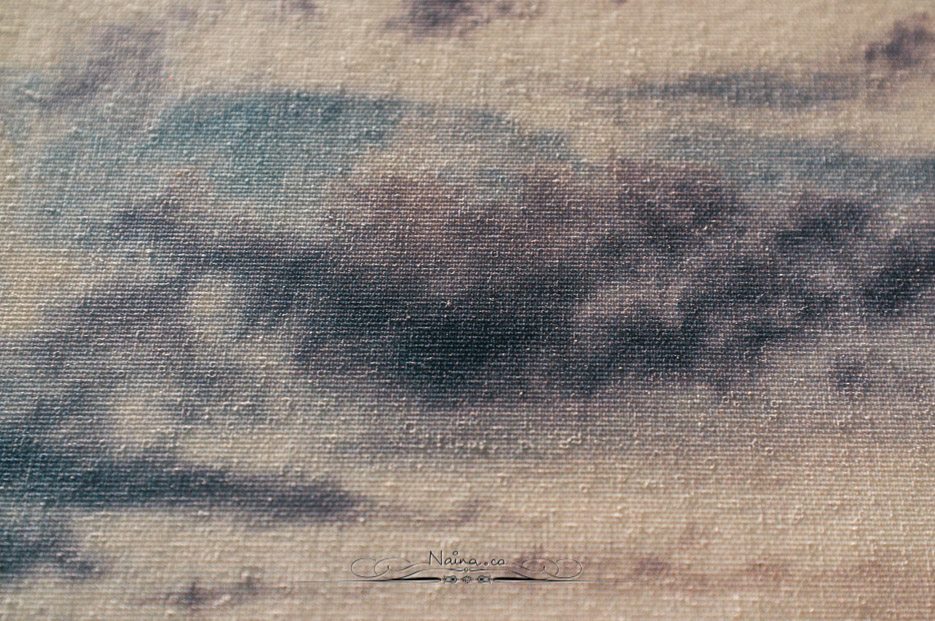 And to finally end the review of the "canvas" print from FlexiPrint – the back of the frame. #shudder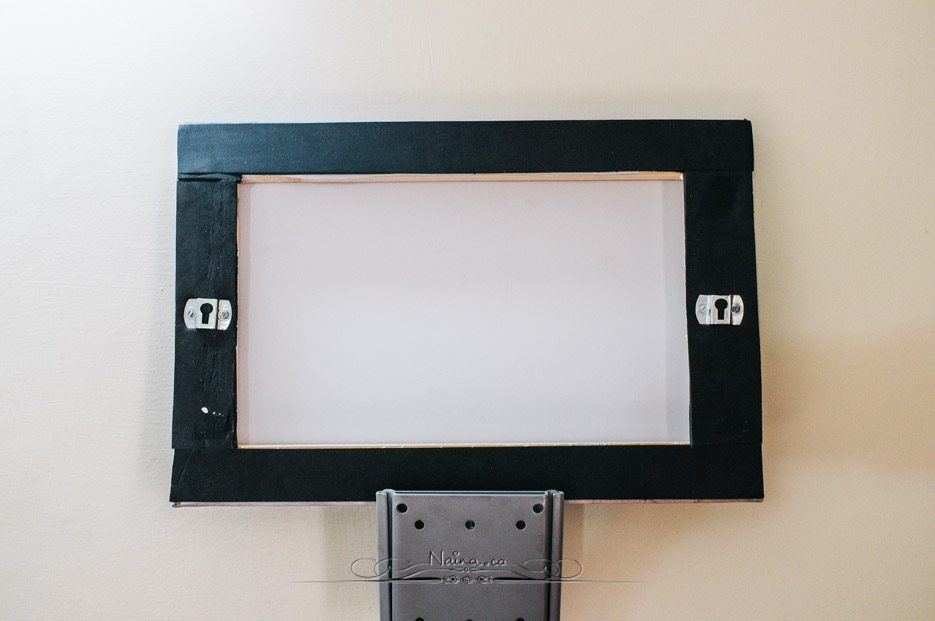 Now for the ordering process. FlexiPrint has five size options only. It is definitely cheaper than CanvasPrint but the corner-cutting is, sadly, very visible.
The ordering process is slightly convoluted as there are no instructions for uploading the highest resolution file – I uploaded exactly the size I wanted – 12×18. I wanted a wrapped and mounted canvas. There is an option to arrange an approval process by their designer / production person – kind of like a pre-flight check. I selected that – it is free of cost. I paid and received an email notifying me of the same.
A couple of days later I received an email with a PDF of my image – it was literally just a PDF of my image – asking me if I would like to go ahead with the order. I replied on email in the affirmative.
The next day I received a phone call from FlexiPrint where a lady informed me that they needed a higher resolution file. I was told I had uploaded the exact size of the file : 12×18, and they needed a higher resolution, so, if I had it, I should email it to them. I couldn't email it because the file size was 50MB and GMail only allows 25MB. The lady agreed to receive a Dropbox download link and once the file was uploaded, I emailed the link to them.
A few days later, I received the delivery. While the image is wrapped around the edges, I feel like putting the frame in trash. But because I love the image from the Andaman Islands so much, I will hang it somewhere not-so-prominent till the frame falls apart. Injustice to the image sadly. But I can get a better print on REAL canvas from CanvasPrint.
Verdict
If it was to be a verdict between these two service providers, CanvasPrint was the winner on all counts.
Don't let those images from your vacation sit on your hard drives. Print them. It's never been this easy to get good quality canvas prints of your images in small to extra-large sizes – ready to hang too. I have always wanted to cover the walls of my home and my work space with beauty from around the world. I waited for quite a while and I am happy to report that CanvasPrint it is. Now to get the husband to purchase more nails and do "X marks the spot" and put up all the frames I'm ordering.
Print your pictures!
Disclaimer : I bought the canvas prints on my own. This is not a sponsored story. If you know of any other online vendors who provide printed canvases, please do leave a link to their website in the comments section. Maybe I will review them as well.