Have you heard about the #ShareTheSofa campaign? It's pretty cool. Heineken ( the beer company ) invites football and beer lovers to participate in their contest and winners are then sent a sofa ( yes, it's a real sofa and it's green and it has giant red stars on it! ) and crates of beer pints to enjoy alongwith the latest football game! eventually of course,  four lucky winners get an all–expenses paid trip to the UEFA Champions League Finals Party in Ibiza!
They sent over the setup to our place for the night of the semi-final game between Real Madrid and Bayern Munich and we utilized the *stuff* they had provided to the hilt 😉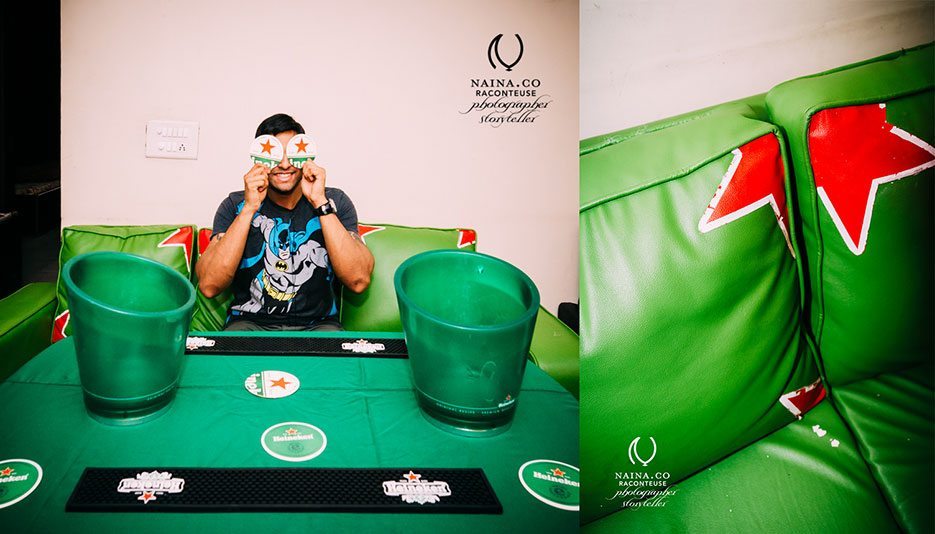 Getting into the spirit before the start of the game. I even colored my hair. Blue because Bayern Munich wears blue jackets and pink because Real wears a mix of red and white and red + white is pink. ( Well I couldn't find any other color of hair chalk so I had to retrofit the story.  Luckily, it kinda works. )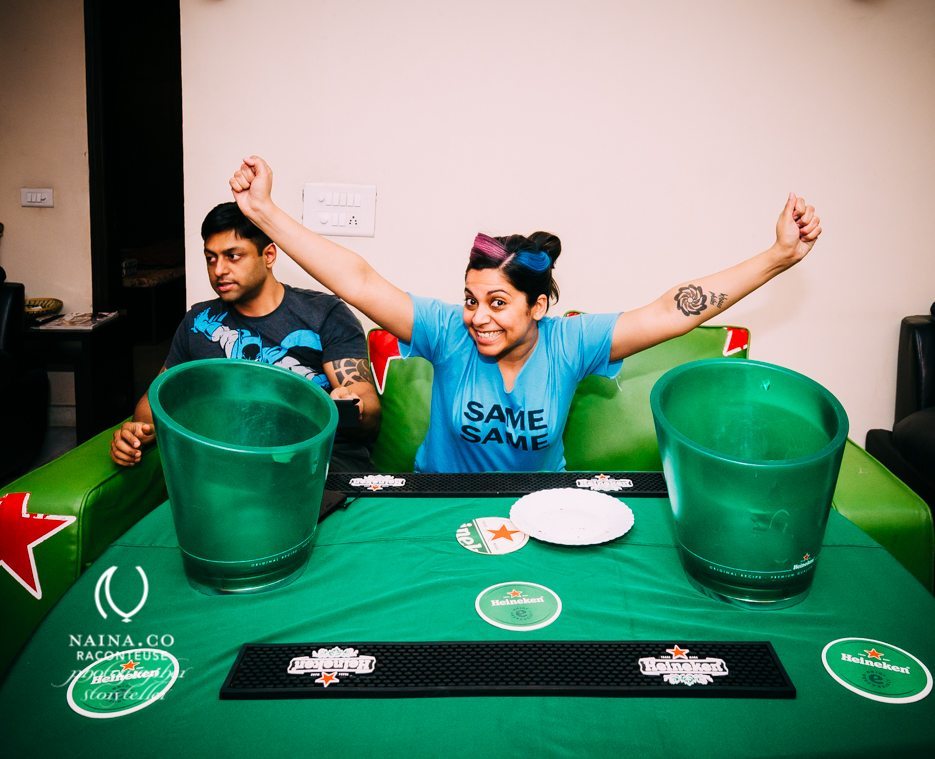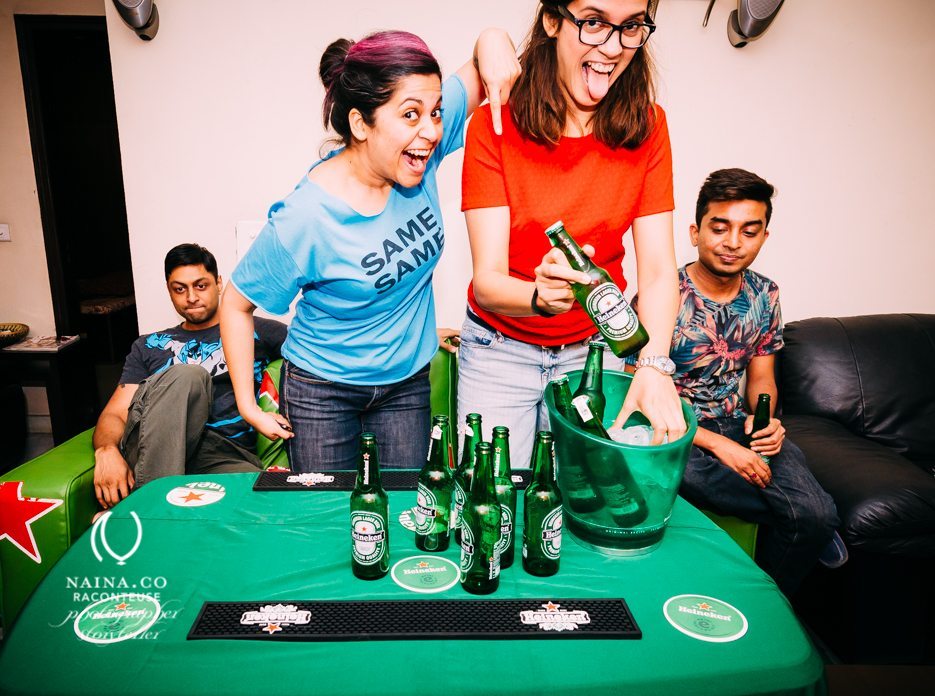 The beer had been chilling in the refrigerator and Heineken had also provided us with extra ice for the ice-buckets. ( You have to be careful around the table though – it's super-rickety – in retrospect, we should've put the green cover on our own coffee-table 😛 If it's a VERY exciting game, you could end up toppling the entire table – the loss of beer would be heart-breaking! )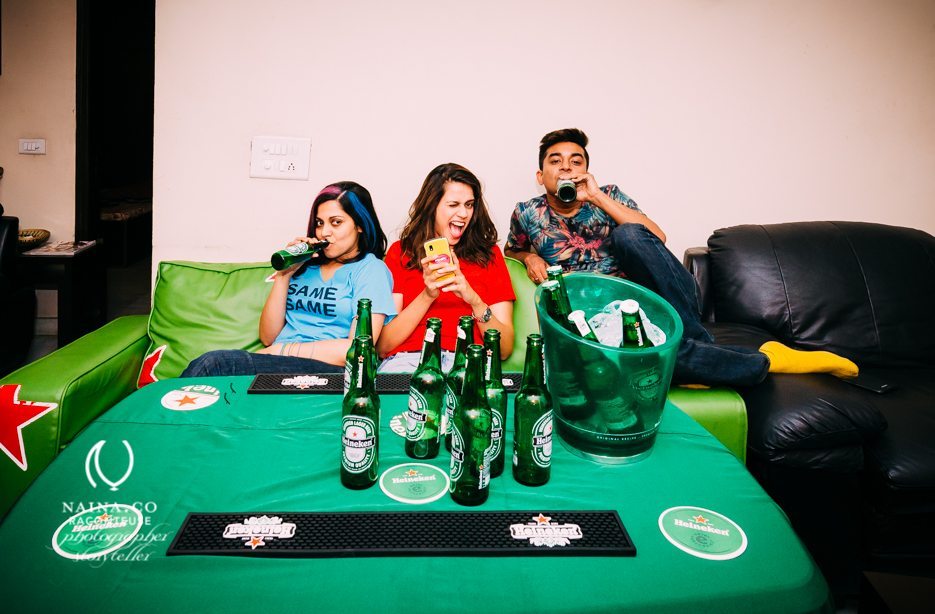 The pre-game banter went on for WAY too long! But we didn't mind, we had good company 😉 With @akanksharedhu, @prateeqkumar and @Heineken_IN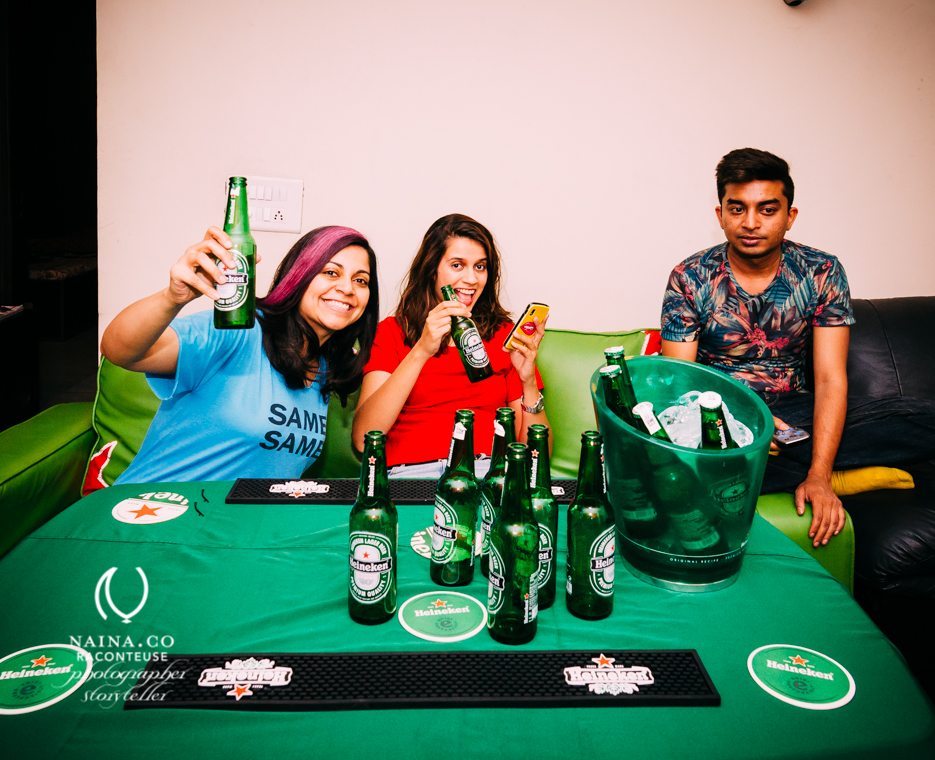 Finally some action – but we were really hoping there would not be a repeat of the previous night's semi-final. No goals in that one. We waited.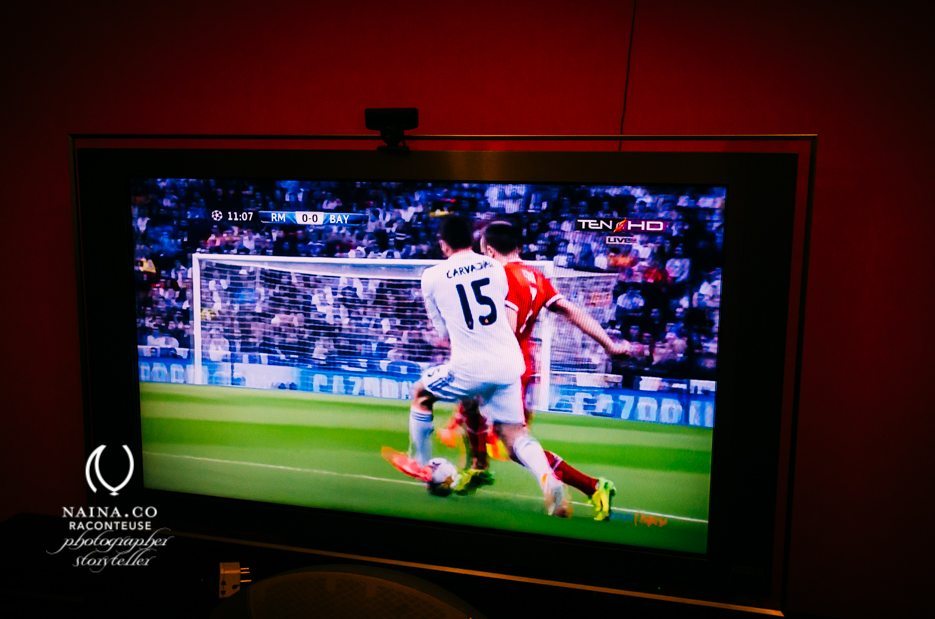 There were some near misses. We waited some more. We tweeted a bit. We got some more beer out of the refrigerator. ANY team scoring would've made our day. Sports is all about having fun regardless of who wins. I know there are so many of you out there who take wins and losses of certain team a little too personally – for you sports or rather football is more like religion. I don't see the point of any religion regardless of what industry it is. Goal is always to have FUN!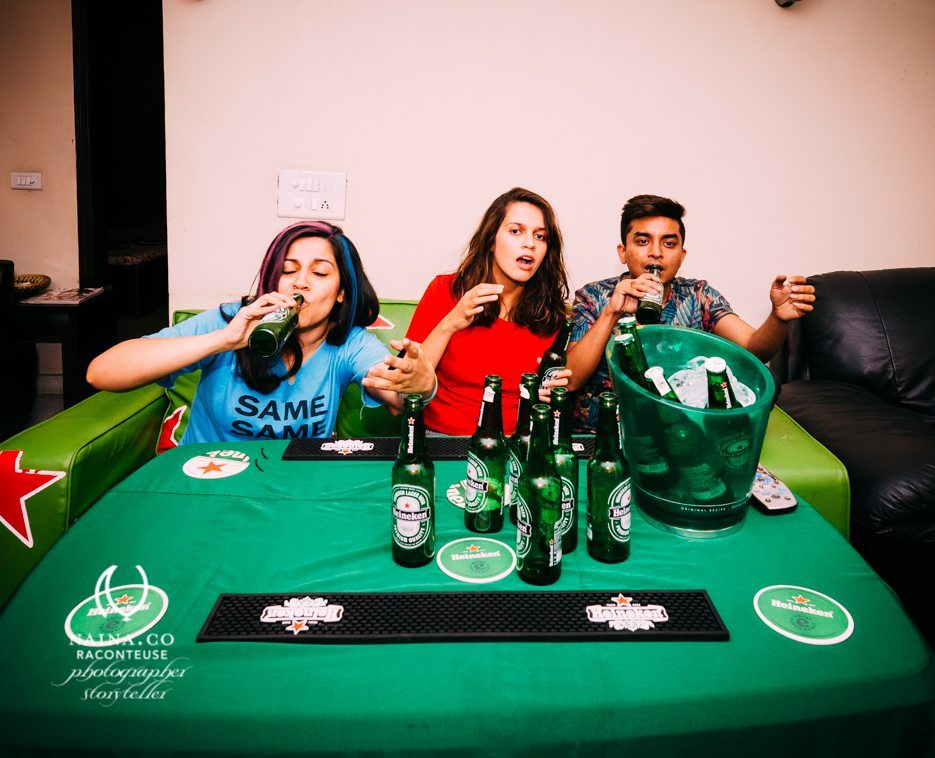 We waited a little more!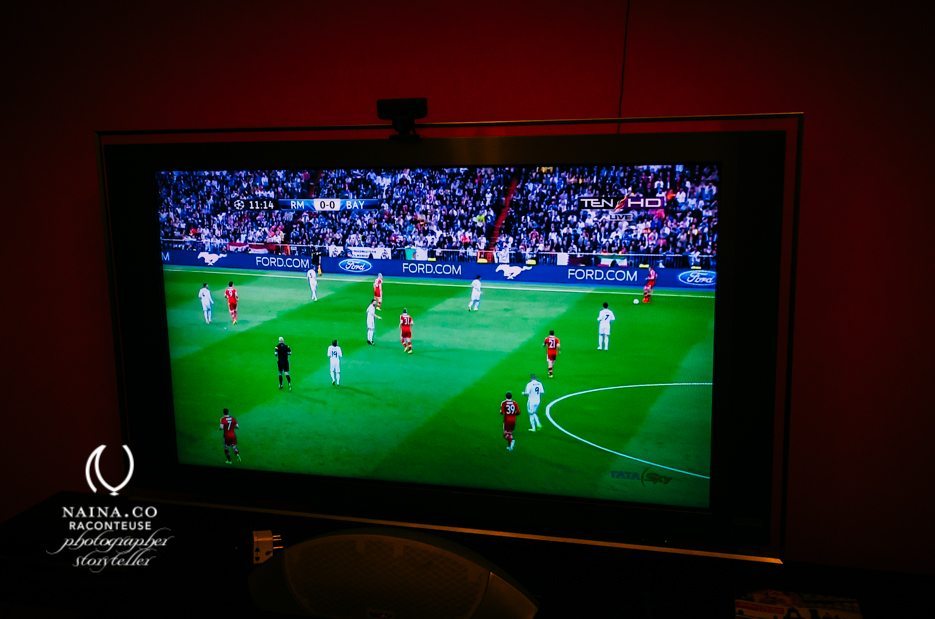 And finally we got our GOAL! Yes! The whole evening has been worth it for this one goal well because it was the only one! Real Madrid won with this one goal.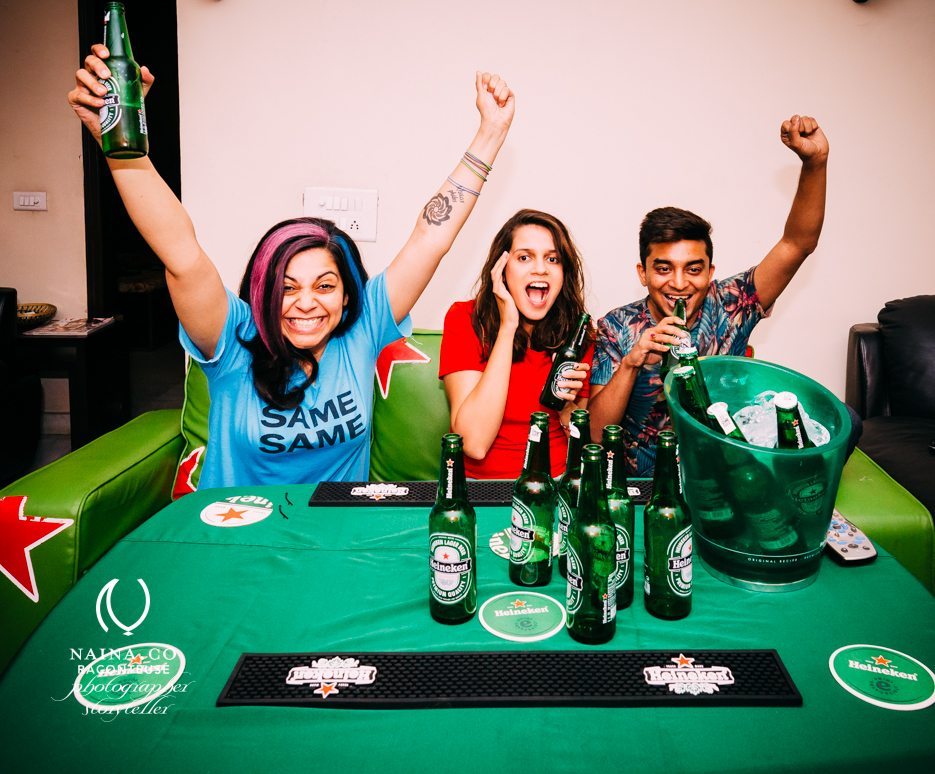 We still had a lot of beer to enjoy and there was a lot more of the game to track, the night was still young!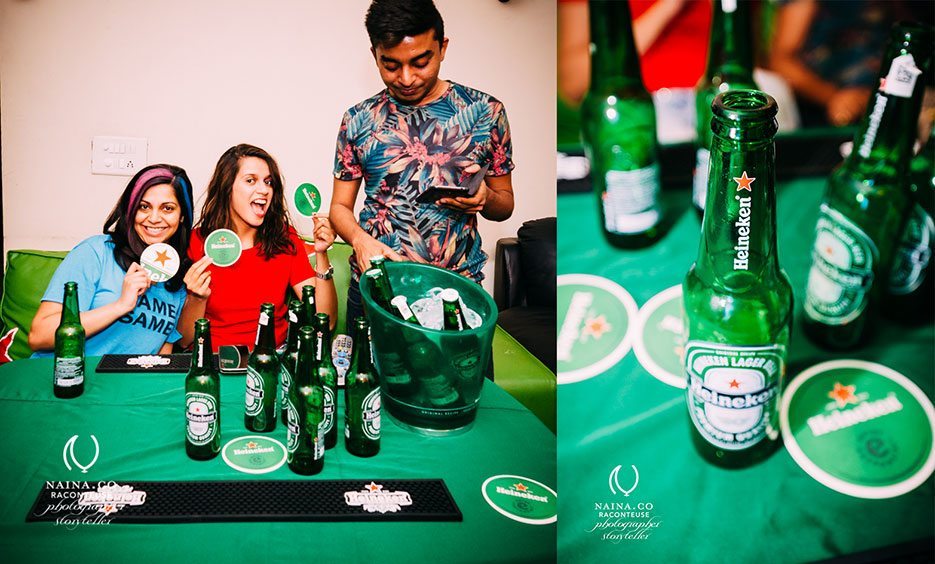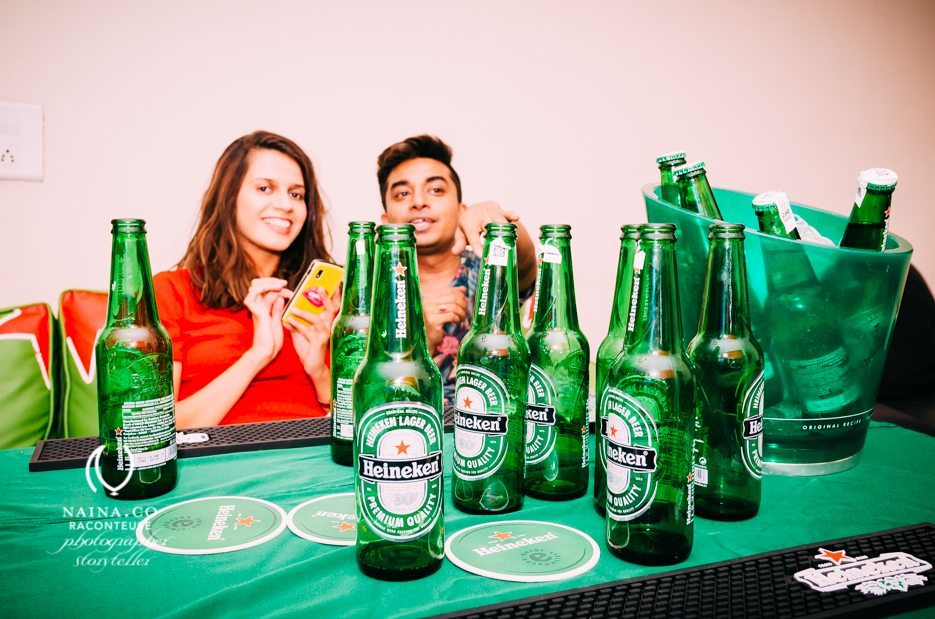 There were a few more near misses before we called it a night. And what a night!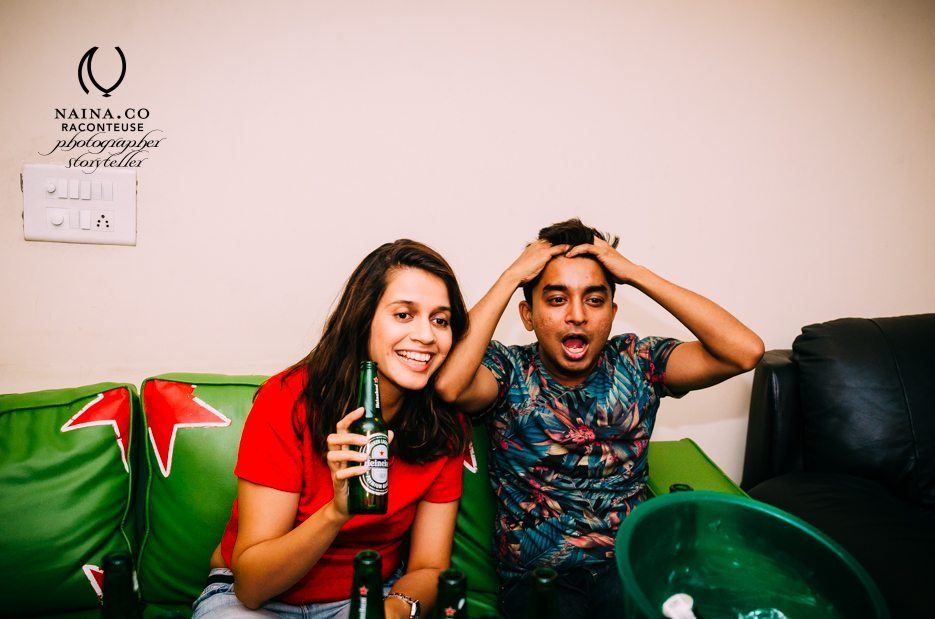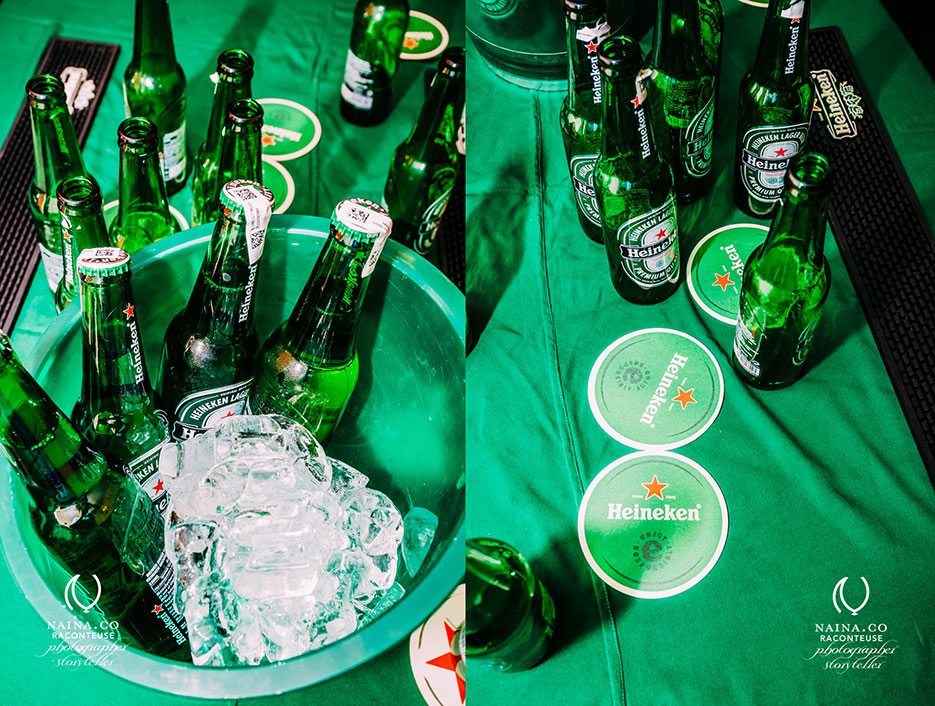 Thank you Heineken India for the amazing evening! ( Arun, we're glad we FINALLY got to work with you! Thank you for this! )
Cheers to football, beer and most importantly, cheers to FUN!
Follow updates from Heineken India on their Twitter.
Updates from Naina.co on Facebook | Twitter | Instagram | Pinterest | Buy a Print from the Naina.co Store
( Disclosure : Heineken India is a client. )