What I wore on Day Five of Wills Lifestyle India Fashion Week Autumn Winter 2014. The final day!
I had a plane to catch in the evening and would leave straight from Pragati Maidan for the airport. Wanted to keep it comfortable and functional. The jacket helped me keep off the cold, unregulated air in the aircraft and since my Bombay shoot was in a film studio, which was freezing cold, I'm REALLY glad I took the jacket with me!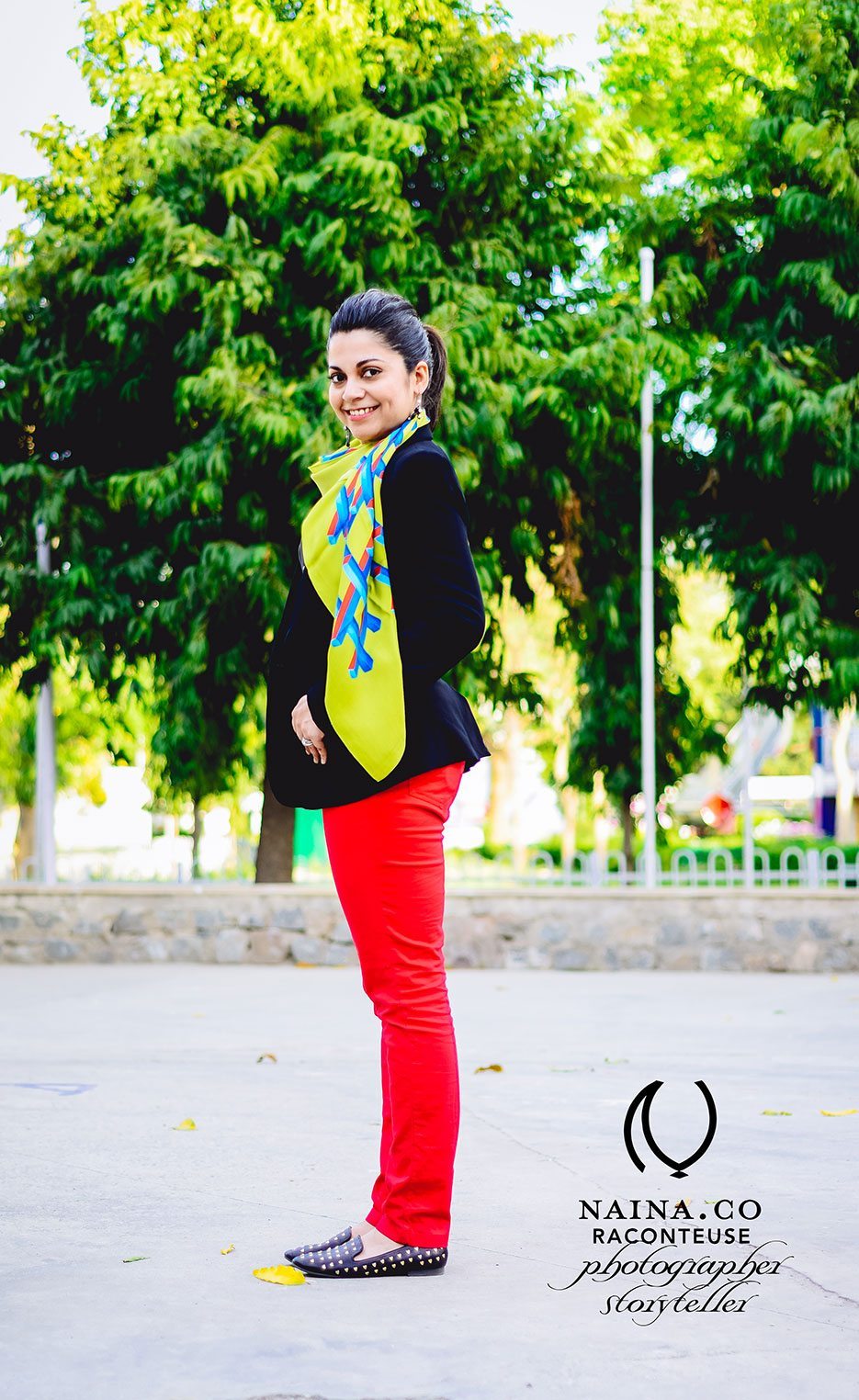 Black jacket from MANGO.
Red jeggings from Forever21
The scarf. This time in green. It's been designed by yours truly and production has been taken care of by Akanksha. It's called the #Hashtagger scarf. 100% silk twill. And it's got hashtags printed on it in 3D! Perfection eh? ( Still looking for a digital printer who can live up to my standards of quality – this is a prototype piece only – not on sale yet. )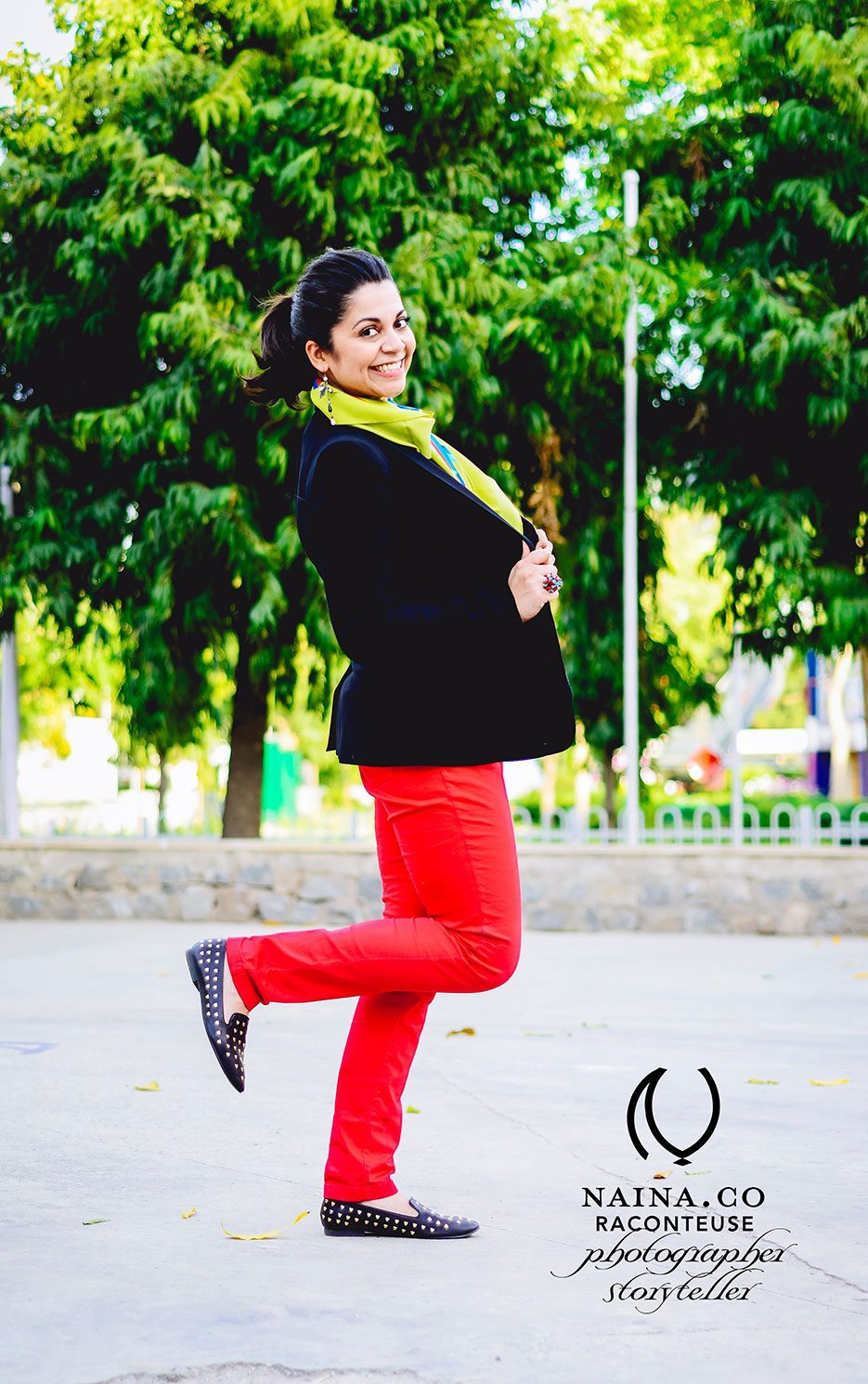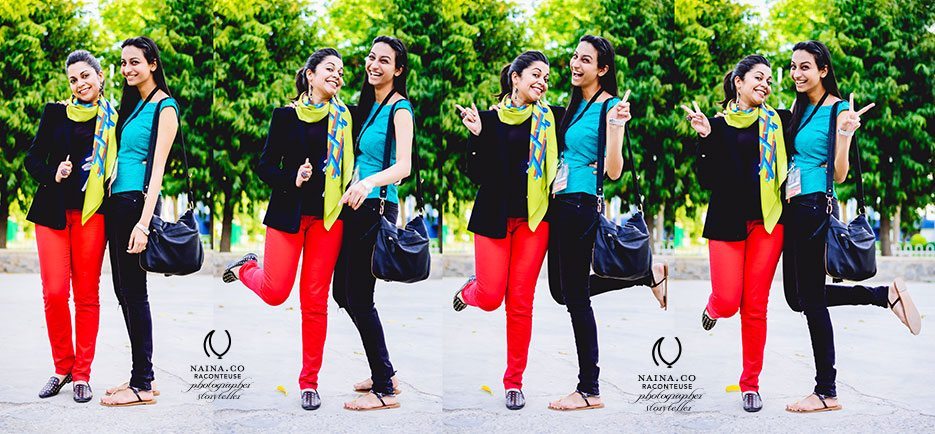 Above, with Rasna Bhasin
Shoes from Forever21 – the number of times I've been asked where I got them from! Love it.
Below, finger ring ( turquoise, coral and leather ) by a French designer from a store at Saint Paul de Vence.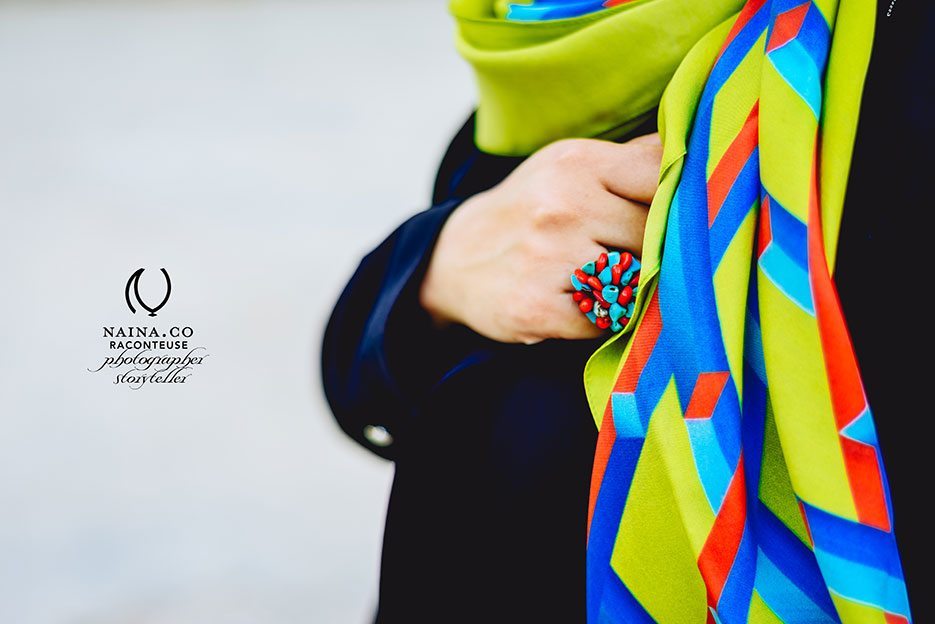 Thank you for the photographs @akanksharedhu! <3
See here for previous editions of #CoverUp
Updates from Naina.co on Facebook | Twitter | Instagram | Pinterest | Buy a Print from the Naina.co Store