OH MY GOD. The HTC ONE M8 is a one super smartphone!
Now that that's out of the way. I really like this device. ( And not just because it's a phone but because of the camera on this baby. And I am upgrading from a Nexus 4, so that makes my experience with the M8 stellar! )
When HTC got in touch with me about their "flagship" product, I spent some time researching the M8 online and everything I read made me more and more interested in getting my hands on the device. Most reviews were quite flattering and the photographers were divided about their opinions about the camera. I was intrigued. The device was creating a LOT of conversation, which meant there was something here that was worth looking at.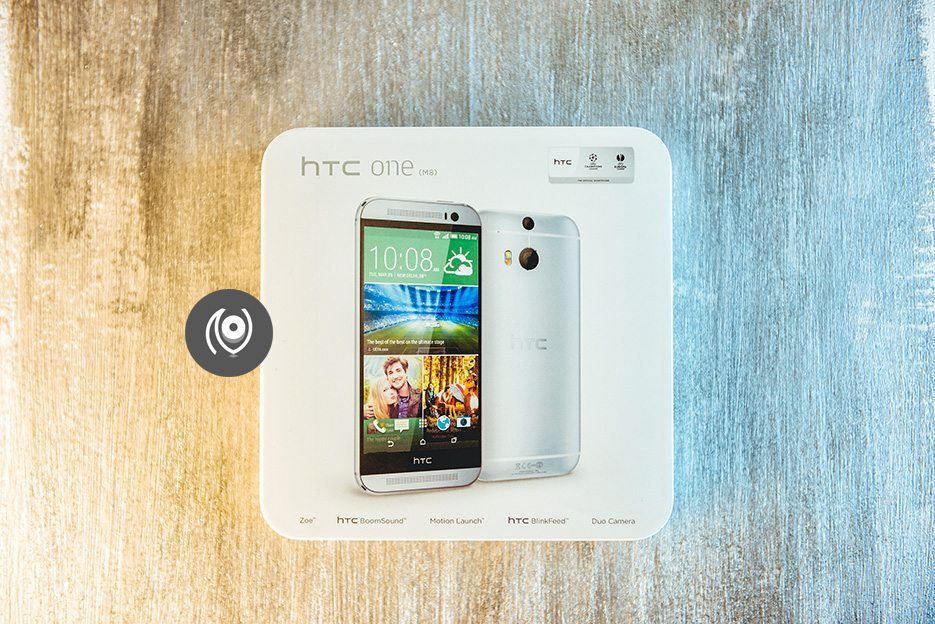 I got my paws on it about a month back and I am a complete convert. What a brilliant device! The packaging was simple, not wasteful and all the essentials were in there. Including the charger, ear phone ( white ) and a semi-hard rubber shell ( which was great because I didn't have a cover and was scared I'd drop it while shooting all those selfies! ).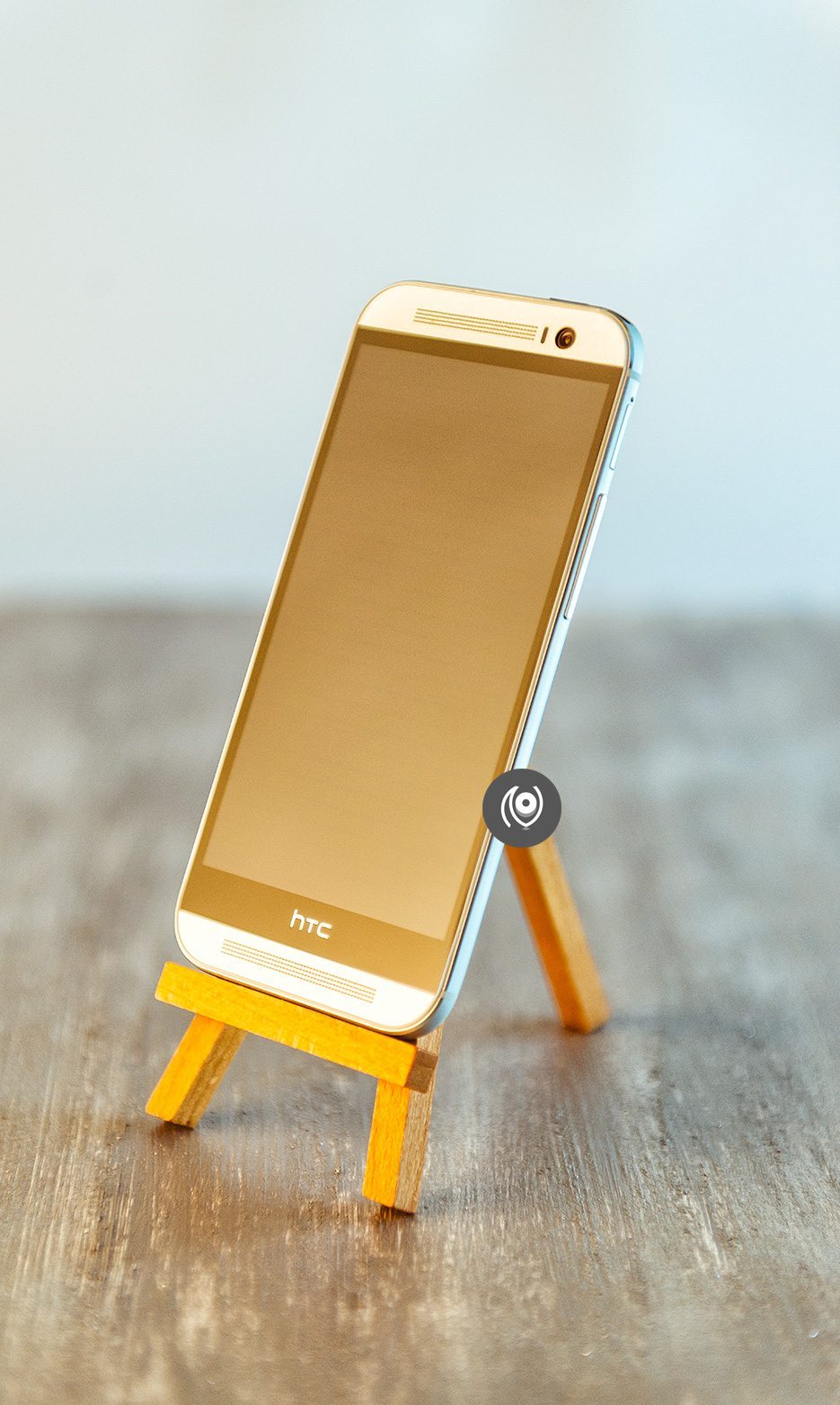 A beautiful large screen. The device is large yet comfortably fits in my small hands. I don't like super-large devices that feel like I'm hanging onto them for dear life. The rounded edges give the M8 a comfortable feel. The metal shell curves around to the edges as well and I adore the texture. The texture of the metal-back is one of the reasons I was not looking forward to putting a cover on the device – it feels SO good in my hands. I tend to tap my nails on it a lot and sometimes lightly scratch it with my nails too. Might sound weird but the texture feel GREAT.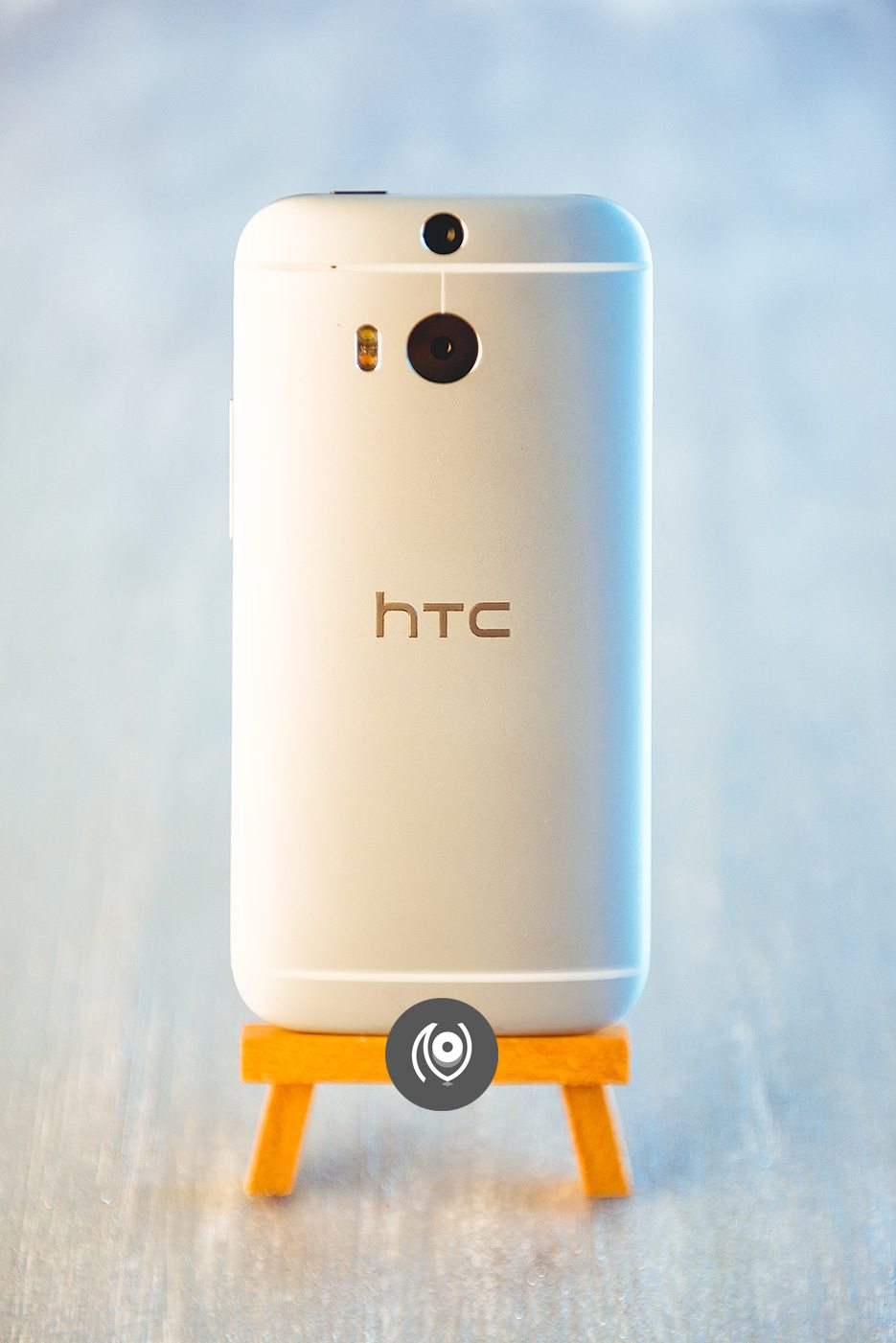 The phone is available in a trio of colors. Gumetal Grey, Glacial Silver and Amber Gold. The one I have is Glacial Silver and for some reason I love calling it "Glacial Ice".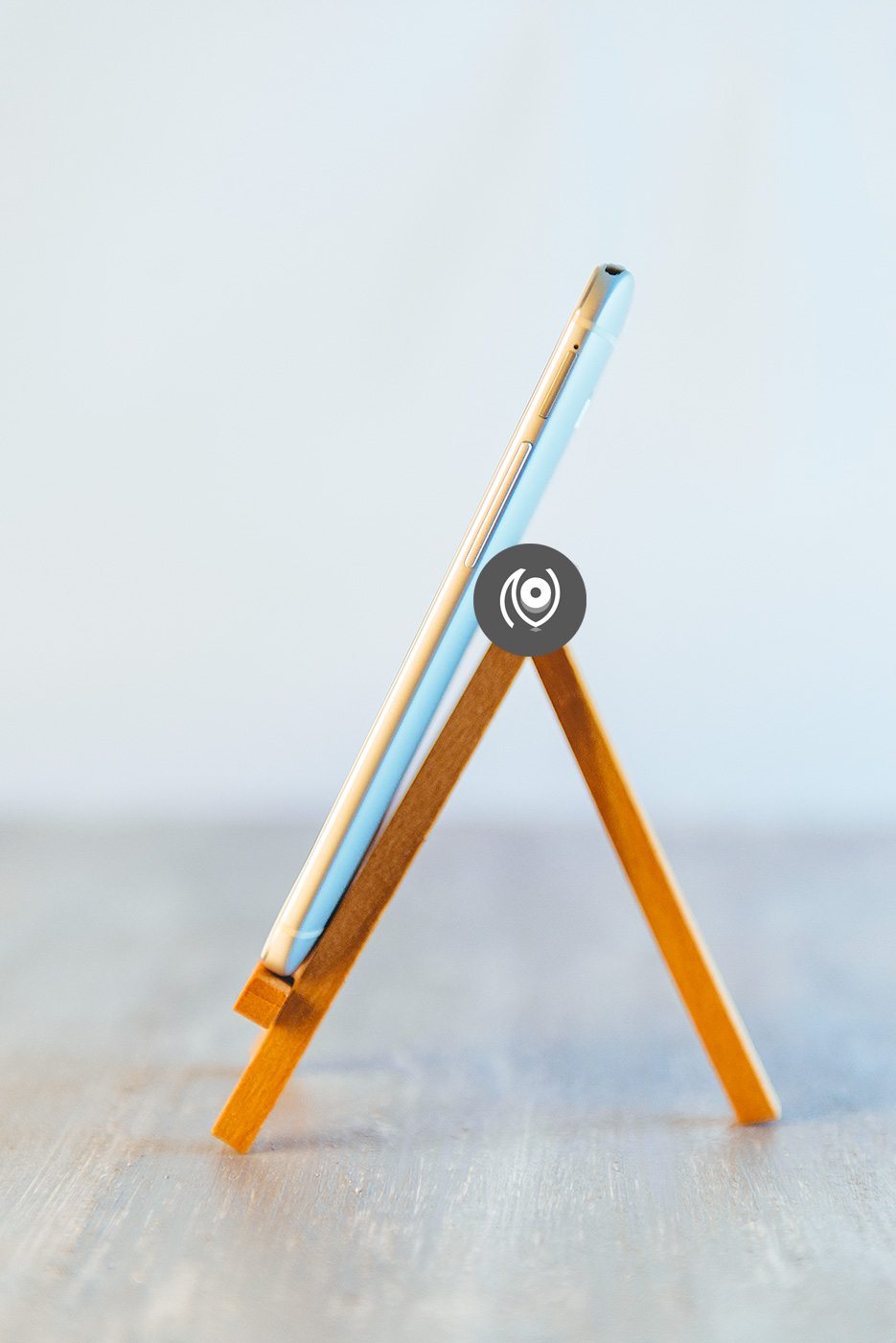 Sleek too. The side button above is the volume controller – light to touch – no hard pushing required. I have also set it to be used as a shutter button when I'm using the camera. Above the volume button is the slot for an external SD card, which is GREAT! I can store all my music on there without causing a space-crunch on the phone, hence allowing super speeds for photo processing. The power button is on the top edge of the device.
The slot for the SIM card ( a nano SIM ) is on the other edge of the device. Charging slot and slot for the earphones is at the bottom edge.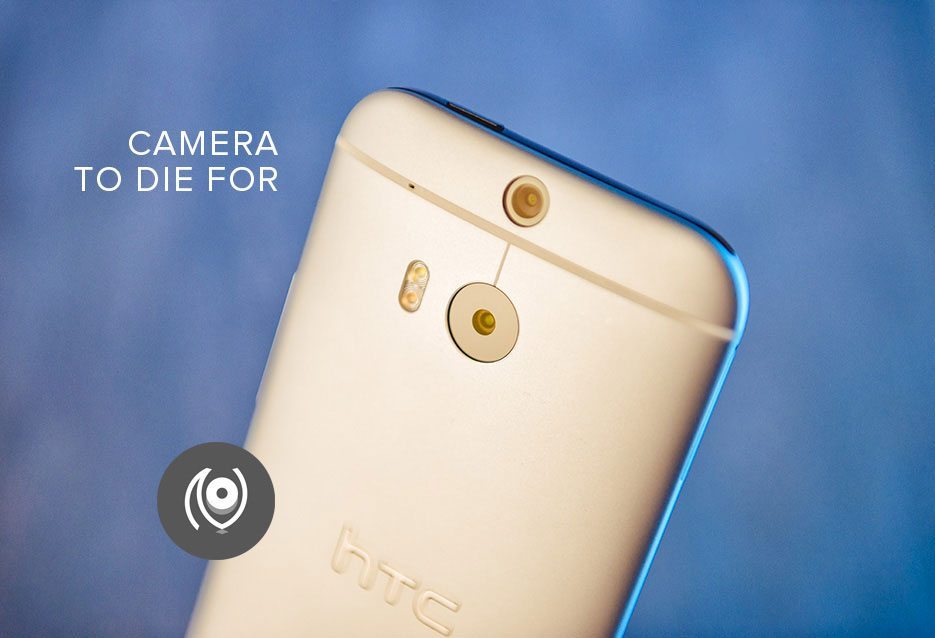 The front-facing camera, the one you would use for #Selfies, is "better" than the back camera. I say "better" in quotes because this is subjective. I've taken photos of myself with both cameras and the naked eye can't really tell the difference. And the selfies are so delicious! I love the wide angle camera and its ability to pick up light.
Duo camera
Primary camera: HTC UltraPixel™ camera, BSI sensor, pixel size 2.0 um, sensor size 1/3", f/2.0, 28mm lens
HTC ImageChip 2. 1080p Full HD video recording with HDR video
Secondary camera: capture depth information ( This right here is quite amazing. It's a separate camera on the back and if you accidentally cover it with one of your fingers, the phone warns you with an on-screen text flash. )
Front camera
5MP, BSI sensor, wide angle lens. with HDR capability, 1080p Full HD video recording
Gallery with UFocus™, Dimension Plus™, Seasons, Foregrounder, Image match ( I don't really use any of these features but they're there when I'm bored and want to play around 😀 )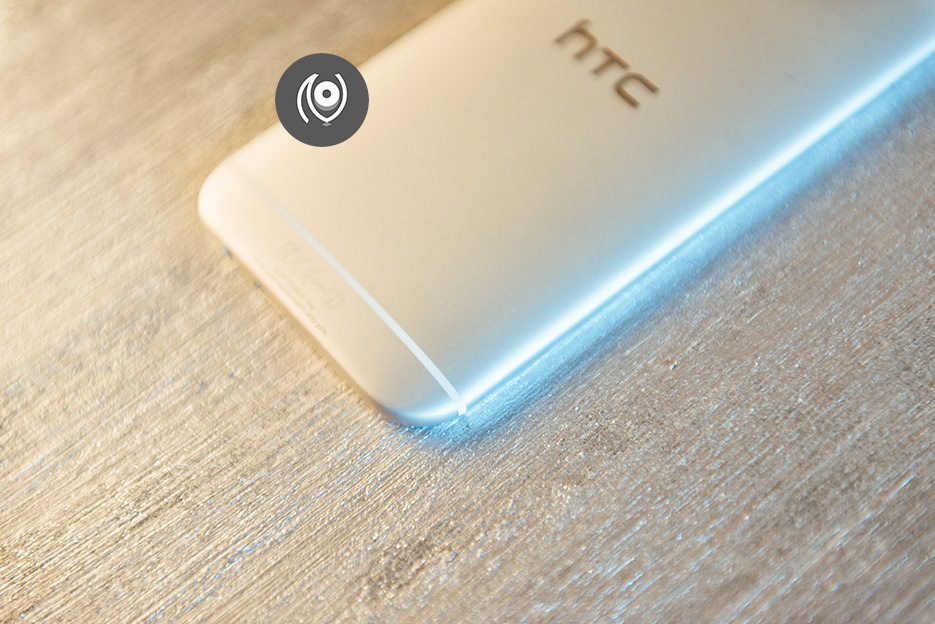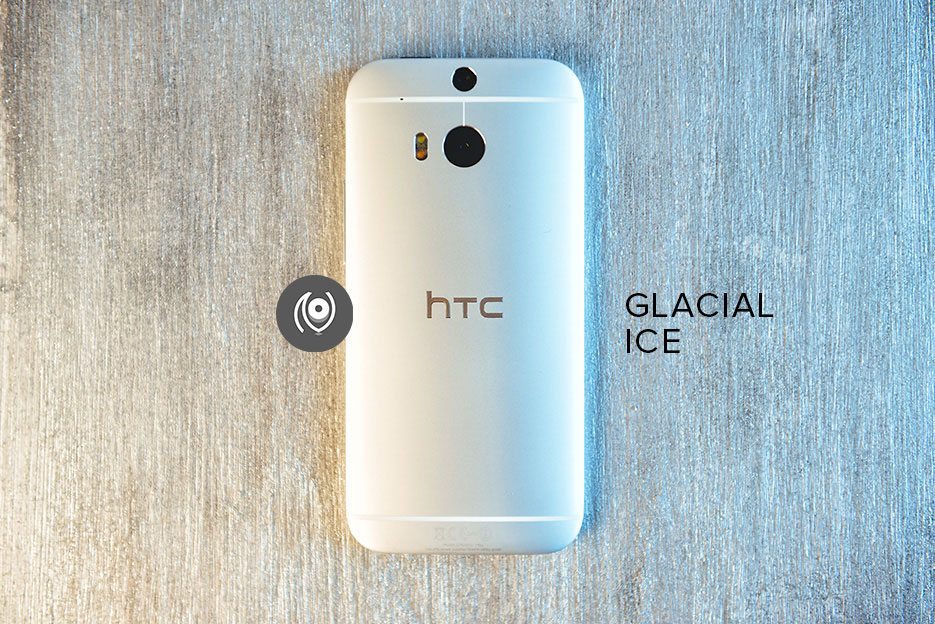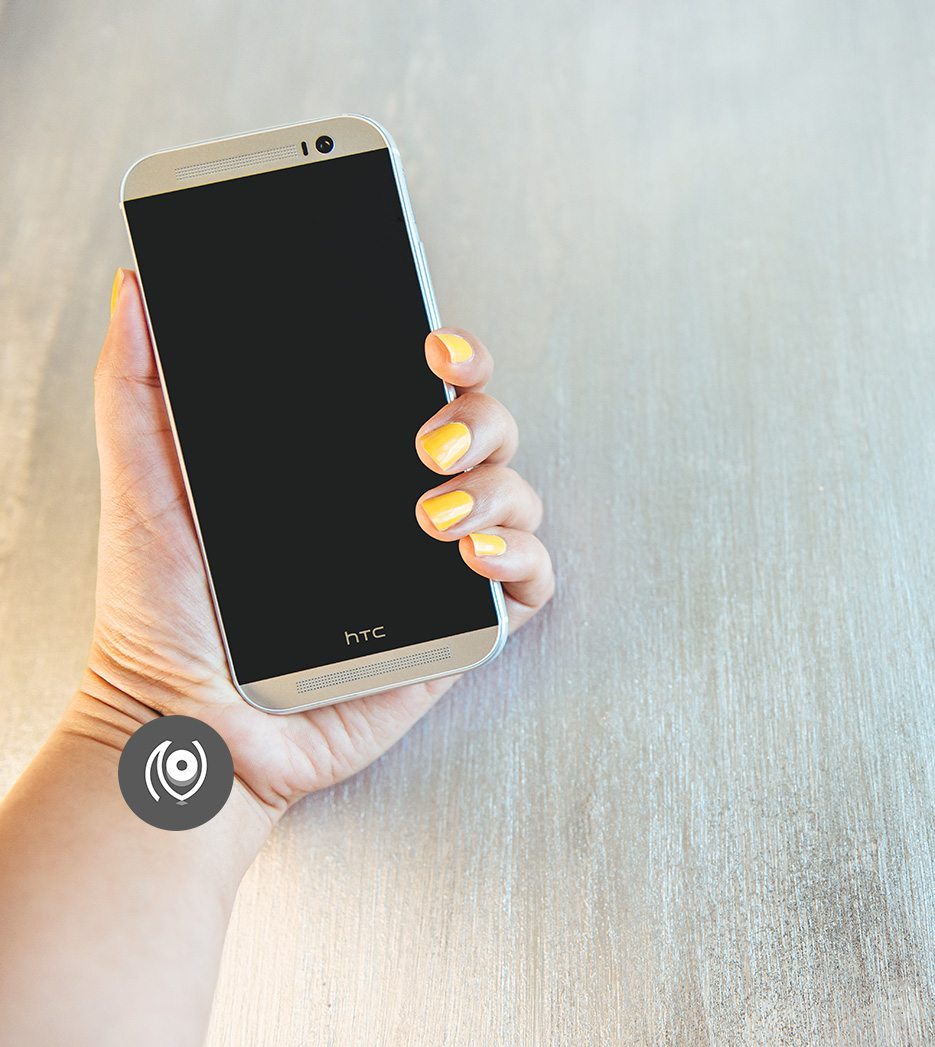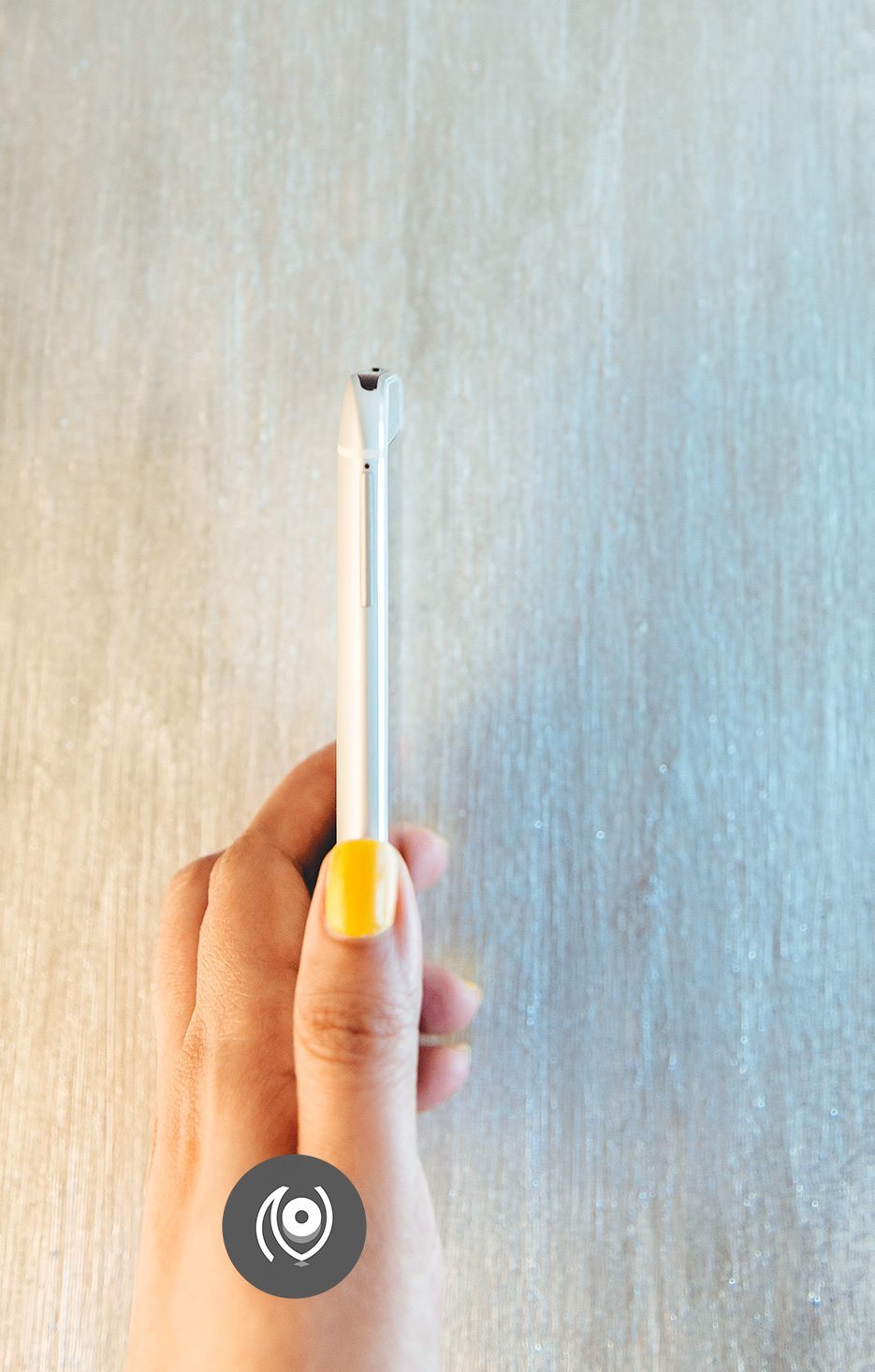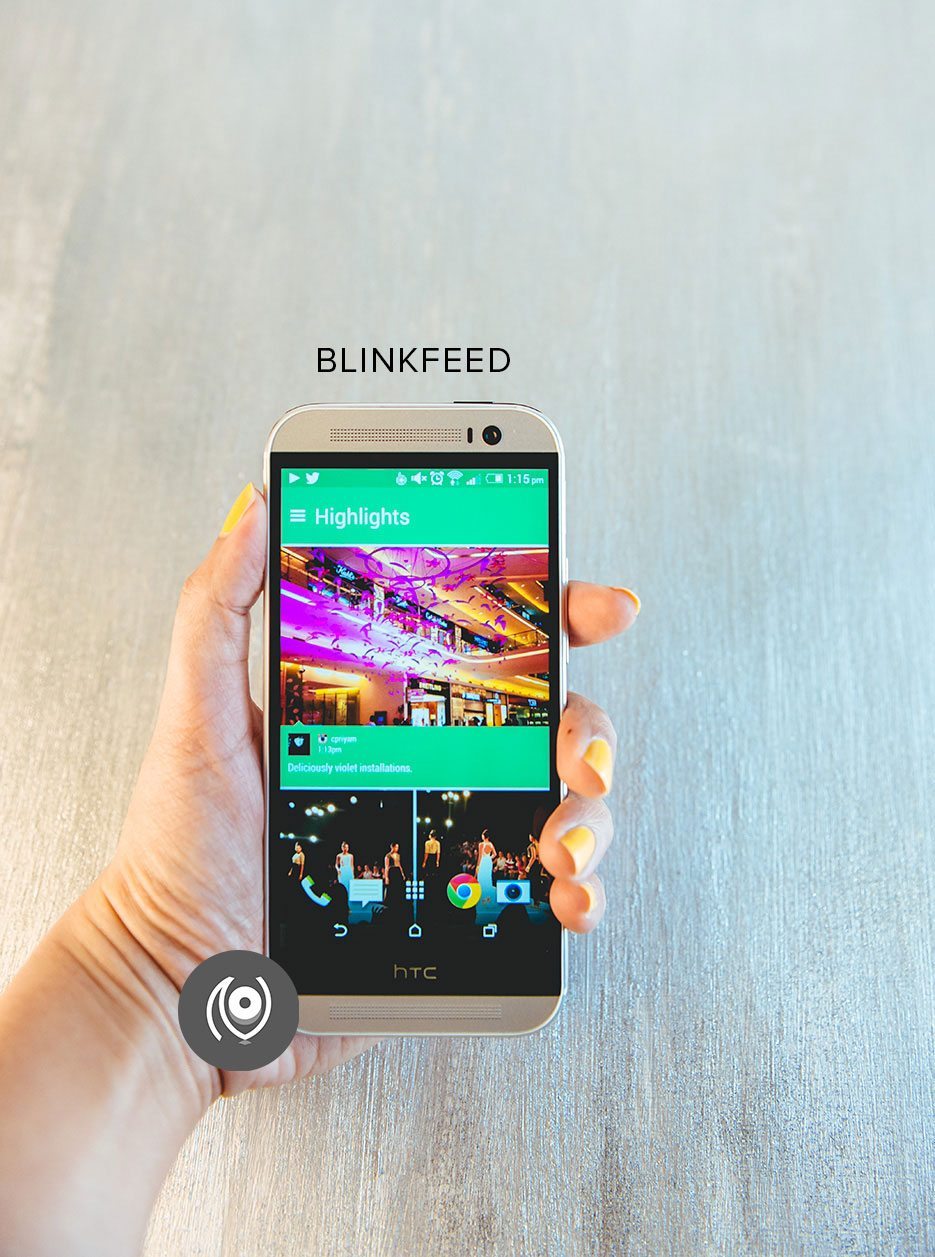 The speakers being on the front is another great feature. I no longer have to figure out ways to keep the screen visible while still leaving space for the speaker to play my music. And I do play a lot of music on this device. The Guardians Of The Galaxy OST is currently on loop ALL the time while I work. Sound quality and volume is great too.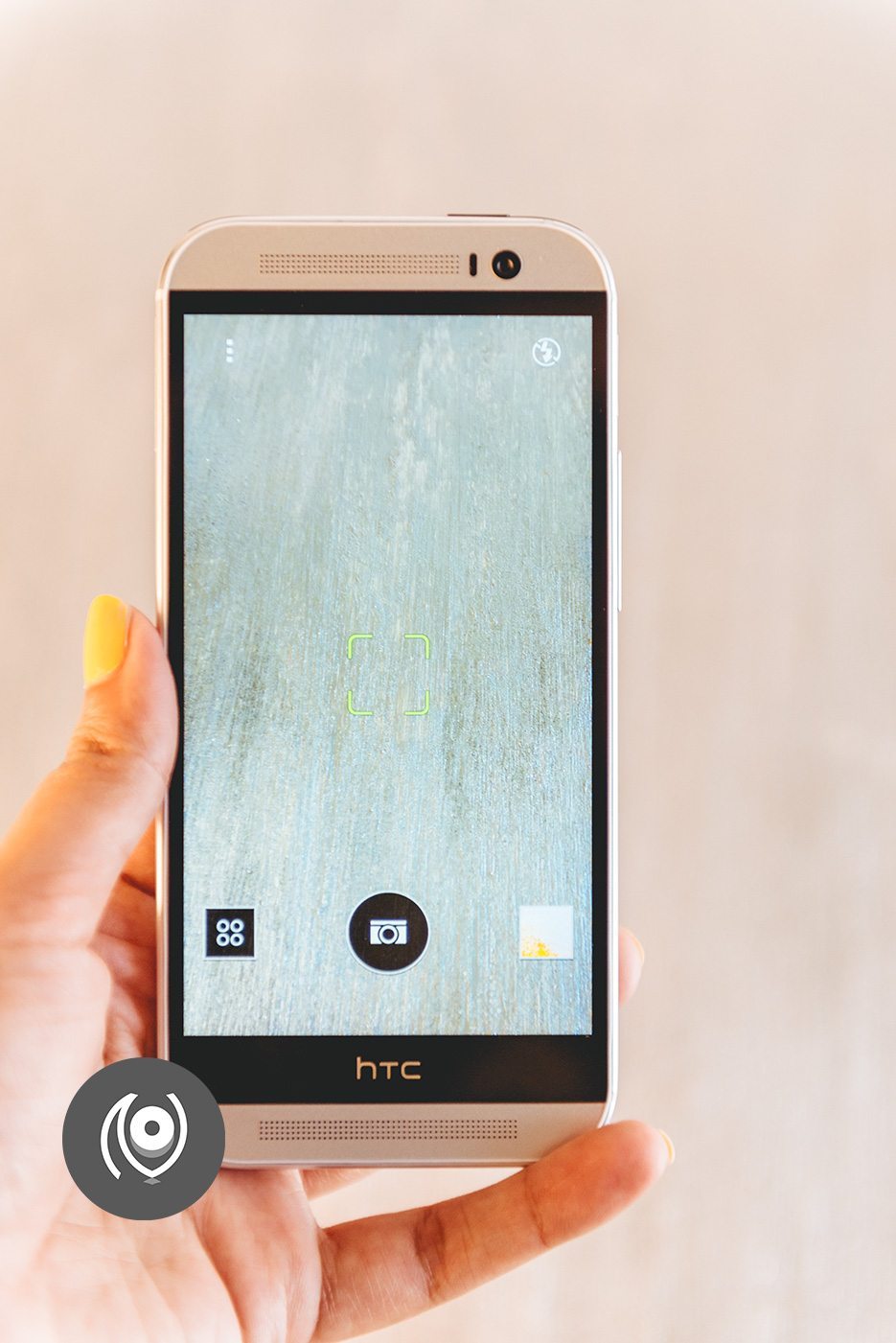 I'm obviously focusing on the camera of this phone because I use it more for photographing than for making calls. ( I also use the device to stay connected to most of my social media channels. It's like a mini computer for me. ) The photo below is so meta. A selfie of me taking a photo of the phone! I'm quite surprised no one's calling the HTC One M8 the "Selfie phone" already. It's incredibly awesome. It has turned me into a #SelfieMonster. I haven't shot as many selfies of me ever. I look gorgeous! ( Obviously, previously I was taking selfies on the Nexus 4 and the camera on that doesn't even come close. )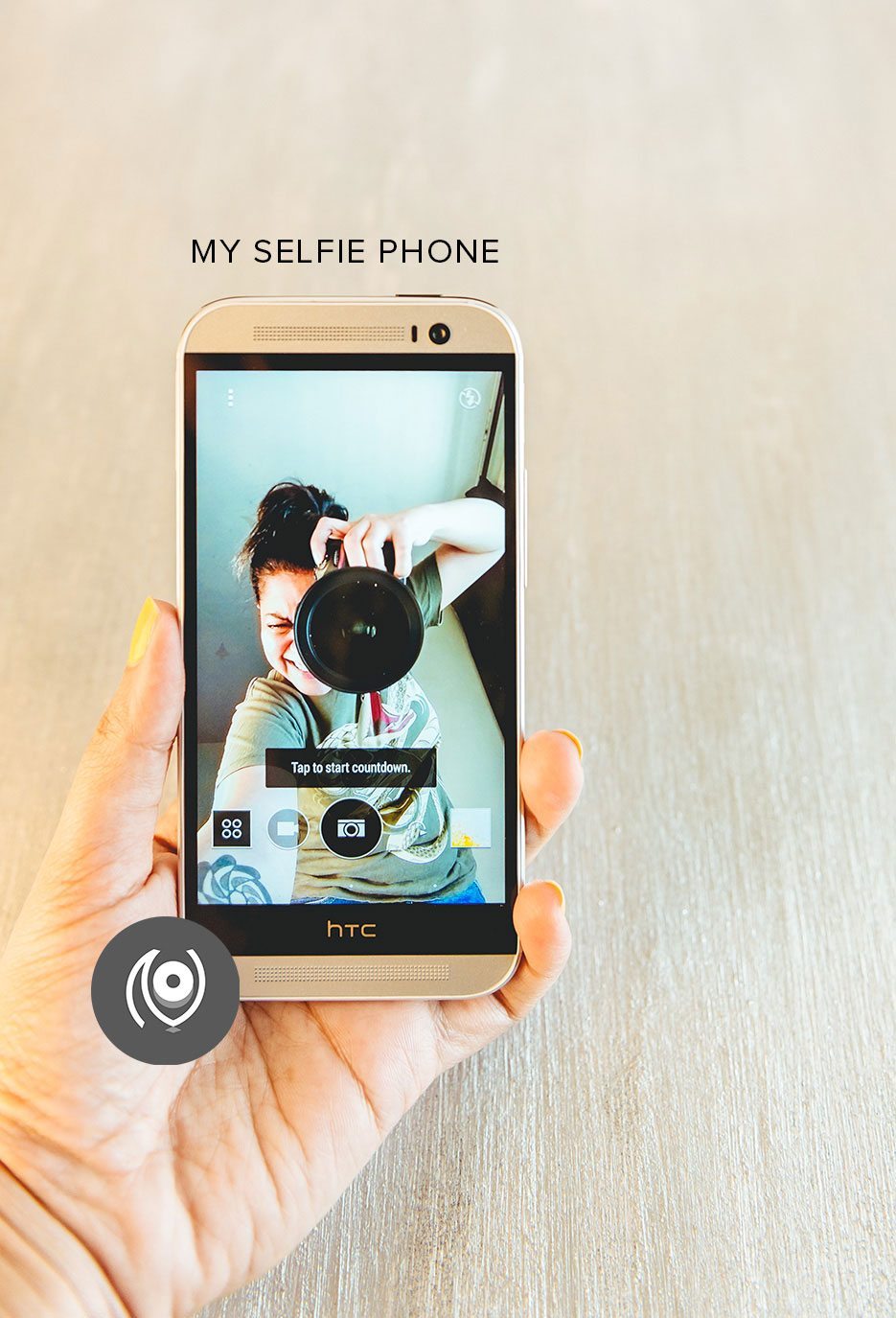 When I got the phone and connected it to WiFi for the first time, the first thing I did on the Internet was check out my website, blog and store. They looked better than ever!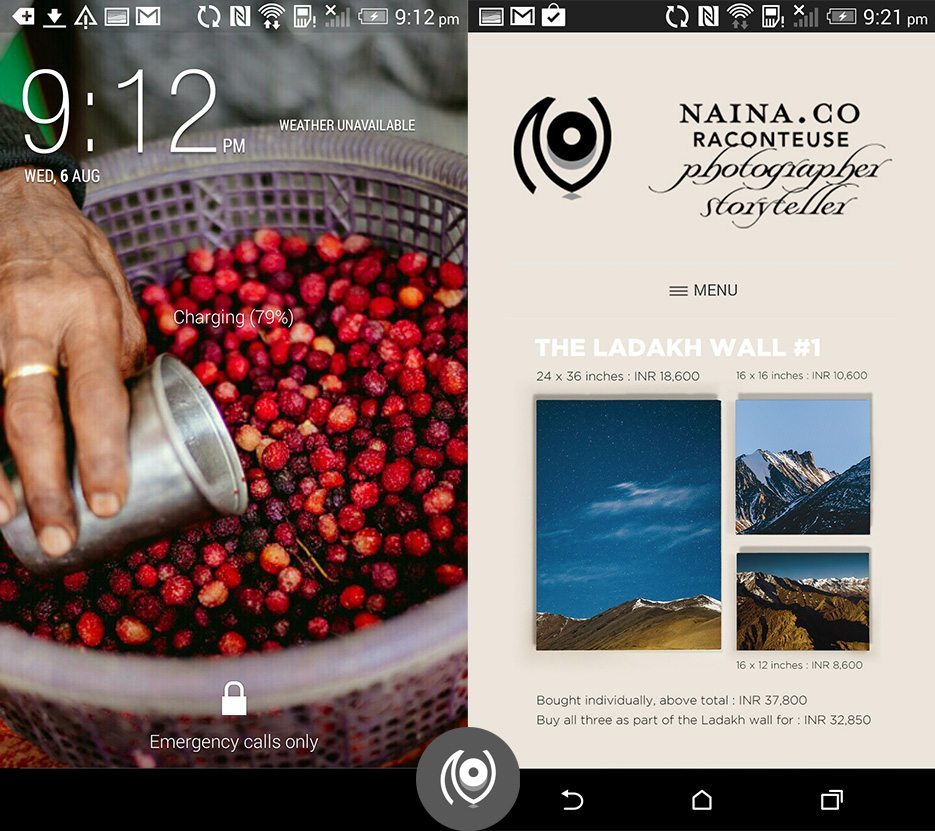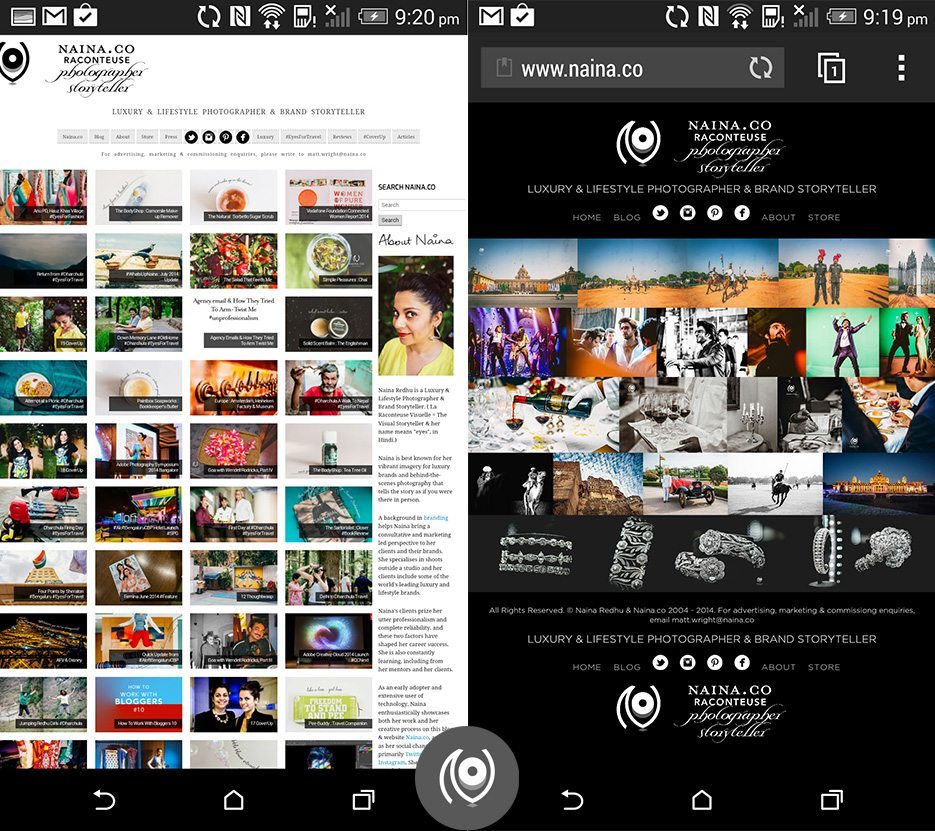 I have been photographing with the M8 a lot. It has replaced my point and shoot because I would rather carry one device that does two things and does them well instead of also carrying an additional camera. ( No offense FujiFilm X100, I still love you! )
The images work great if you're a blogger and only need to show large photos online. No one's looking at a 100% crop here because it's not needed. Even if one wanted to print a particular photo that has been shot on the M8, I think it would look stellar. I'm not talking wall-sized prints although I wouldn't be surprised if those worked too.
Photography is a function of many things put together. In great light you can make great photos even on a phone. And on the M8 you can make better-than-great photos. Stop slobbering over "megapixels" especially if you're not a professional photographer and are not planning to put up a gallery exhibit. ( Heck maybe you could put up a gallery exhibit with M8 photos too. )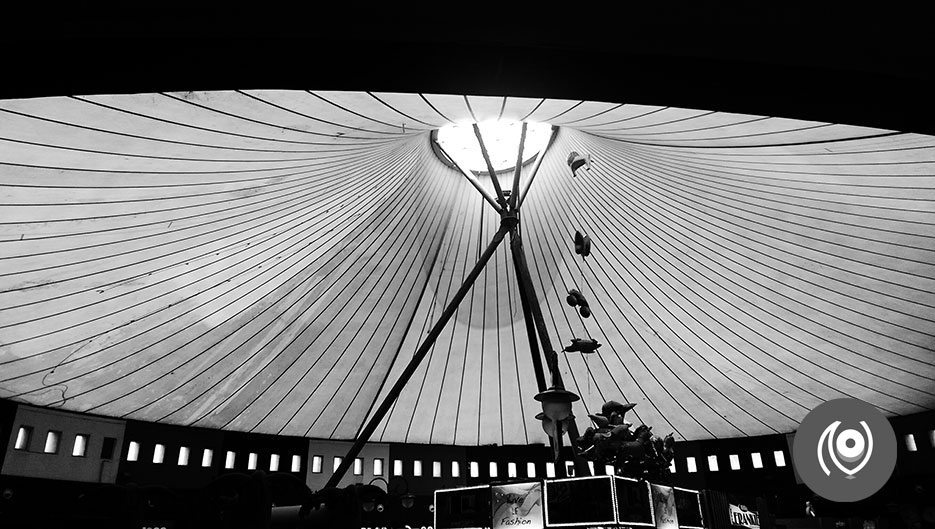 I edit all smartphone photographs in VSCO Cam and the quad-core processor on this device makes saving and exporting a breeze. It was so fast when I used it the first time that I had to double-check whether the images had actually been processed and saved because I looked away after hitting "save" and when I looked back, it was done! I'm constantly amazed at how fast this is. VSCO can be a resource-hog because it hass got so much processing that you can choose to do.
I used the Duo camera feature for the photo below. ( See entire blog post here. All photos on that blog post have been shot on the M8. ) I think this Duo camera feature is brilliant. It's so nice to have context of the scene without having to take two separate photos. At the exact same moment it captures what's happening in front of the camera as well as behind it.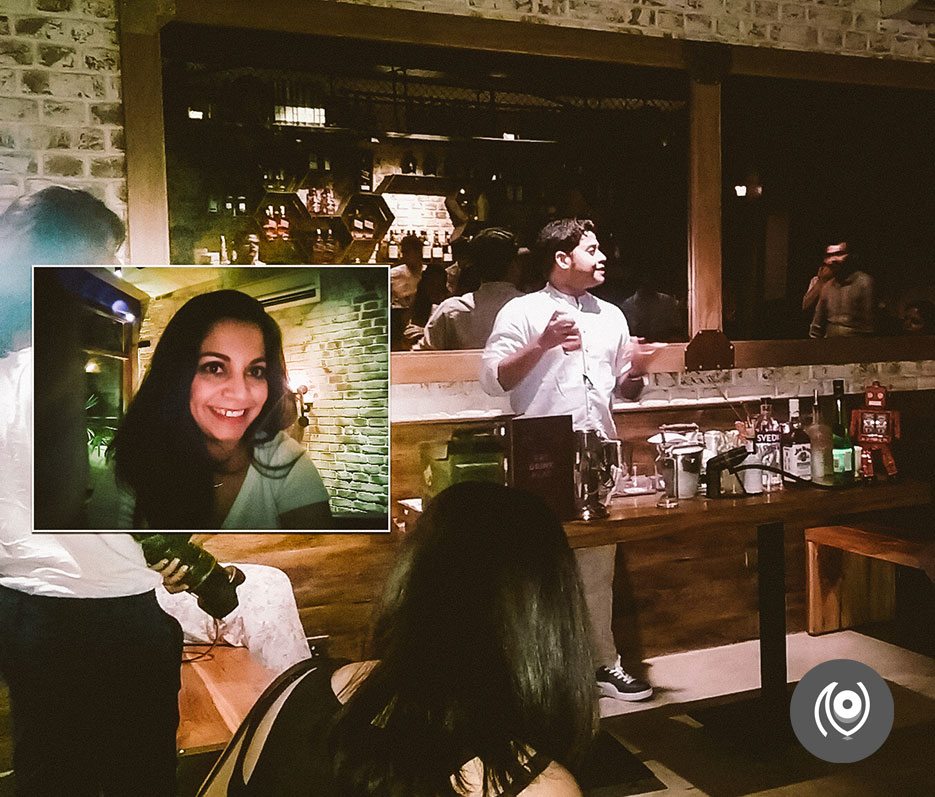 Check out the super close-up of Juno the guinea pig below. The macro on the M8 is stellar as well. Of course having a guinea pig that's stock still also helps.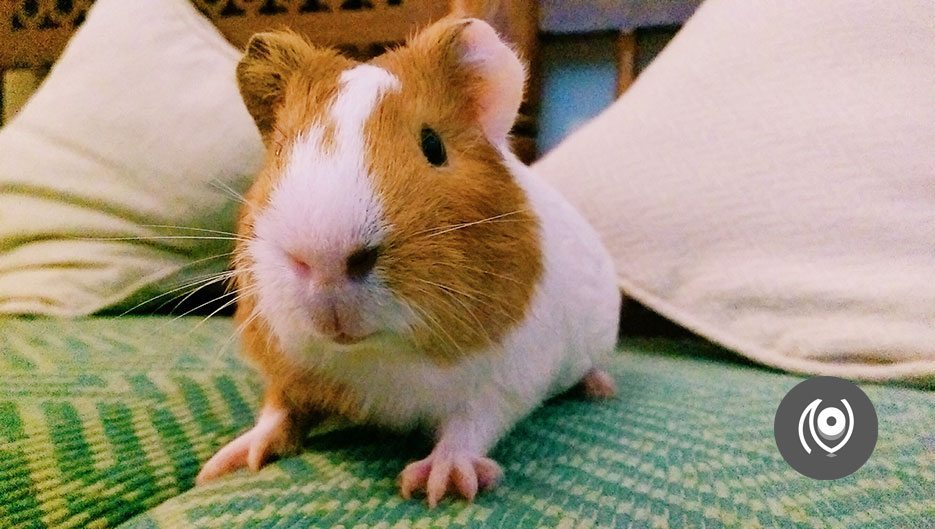 You can see the noise in the photo above yes? Well of course. It's night time and there's only a couple of yellow bulbs. See below? In the shadow of a building in an otherwise super bright and sunny day. The clarity is stupendous for a camera phone.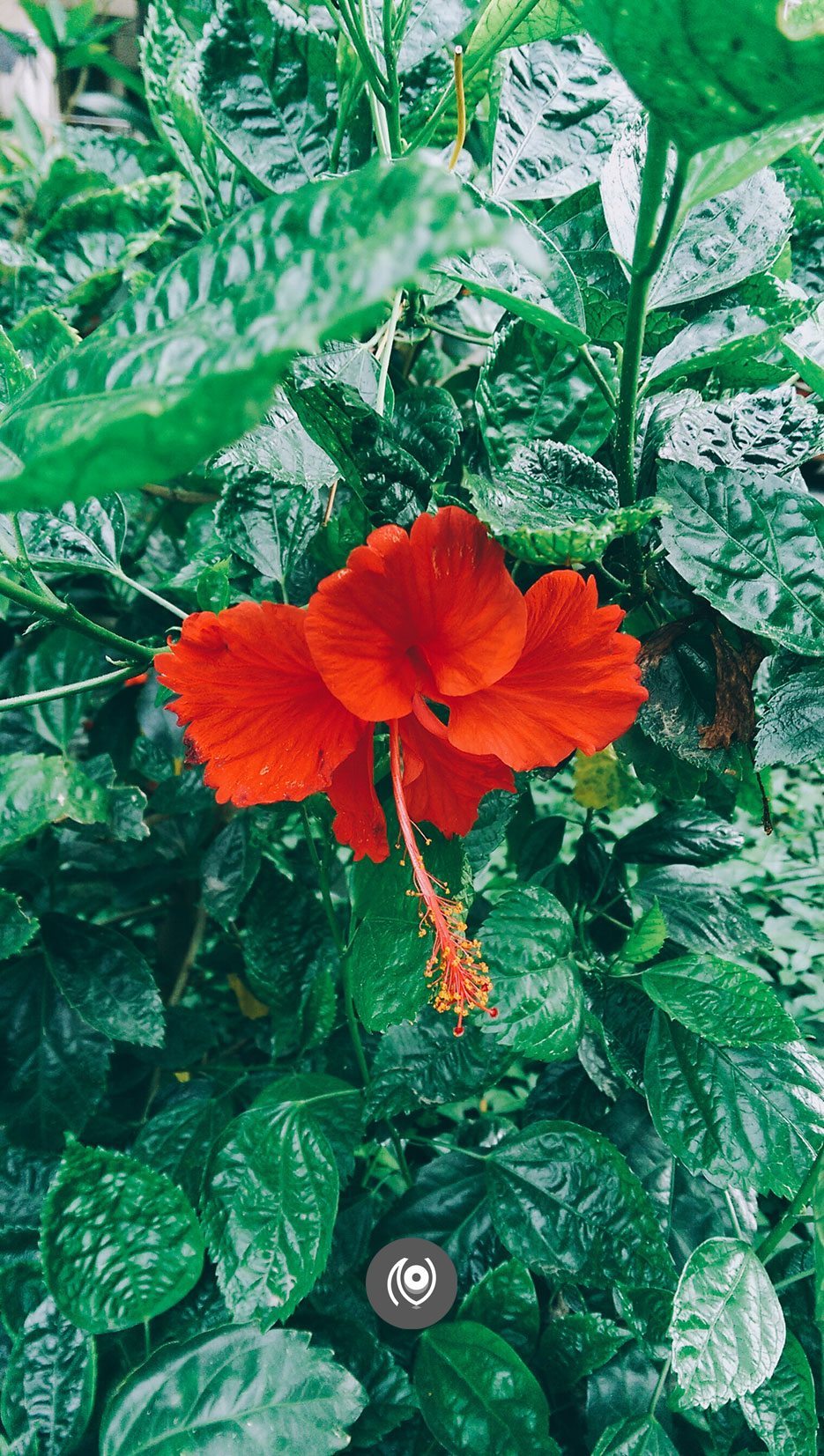 And then apps like D3lta can give you ideas for amazing abstract prints, below. This I could print wall-size too. In fact, I have also put this up on my store. If you like the photo below, you can also buy a canvas print in three different size straight from the Naina.co store! ( Is this the first photograph that has been shot on the HTC One M8 that is also being offered for purchase as a canvas print? OMG, it just might be! ) You can also click on the image below to be taken directly to the print on my store. Yay!
Mind is blown. Yes.
And then selfie-monster below. I'm taking selfies everywhere and with everyone. It's great for my social life as well as social-media life. ( Selfie haters can continue hating, I like taking selfies. )

My purse / bag has gotten a little lighter since I got the M8!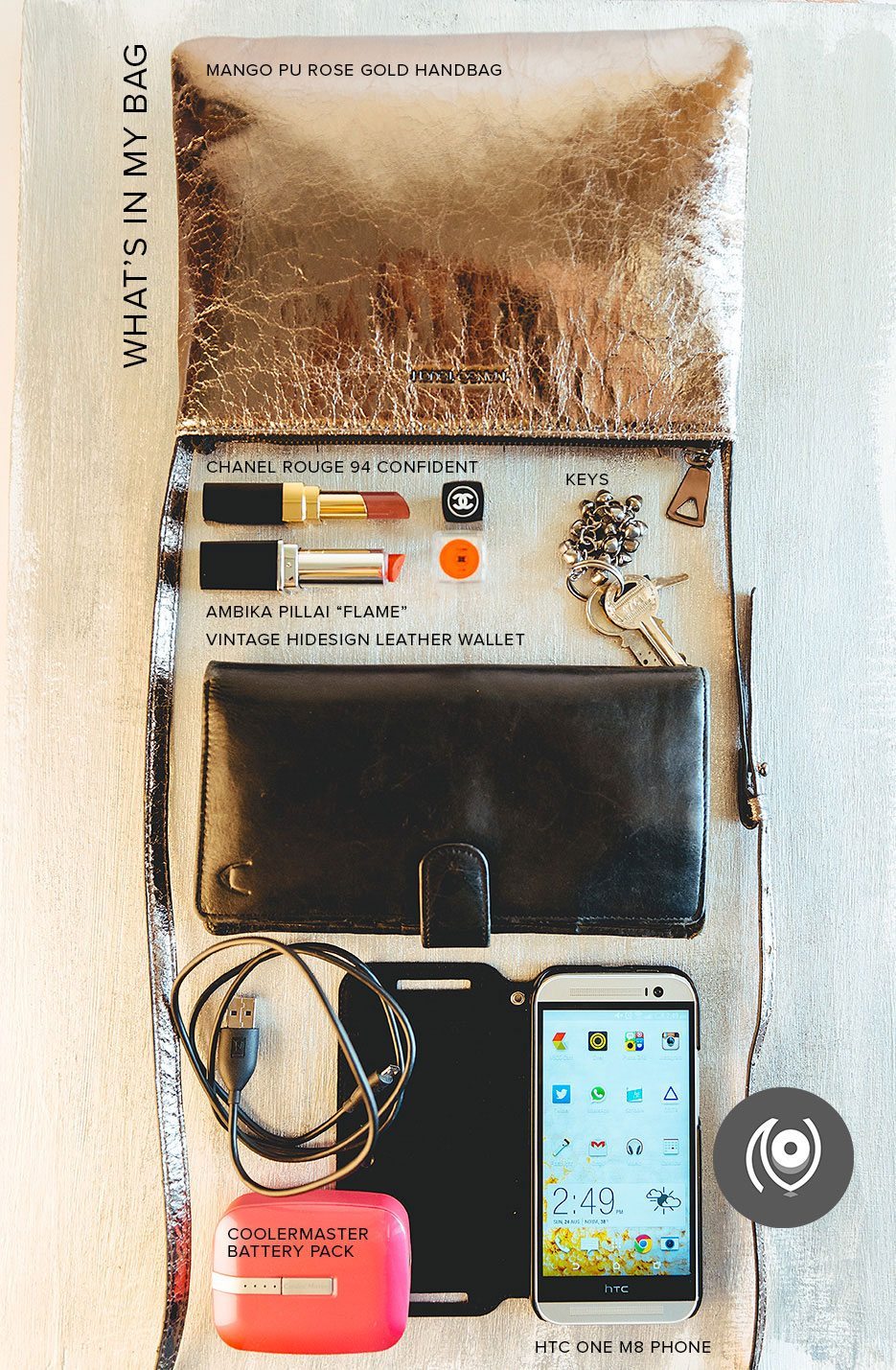 I carry very little stuff in my purse – if I carry the purse at all – and the things above are the essentials. Live-tweeting for clients means that a strong battery back-up is essential and I love the pink CoolerMaster battery pack that the boy got me! Thanks to the new HTC One M8 phone, I'm also able to take beautiful crisp photographs and tweet them quickly from client gigs. ( The advantage of the Ultra Pixel camera is that the file size is small but the quality is much better than larger file-size saving phone cameras. The phone is a dream for live-tweeters and bloggers. )
I've been trying to think hard about any negatives about this device and I'm still struggling to come up with something. You could say that low-light photos are usually not sharp – but that's true for any device whether a camera phone or a high-end DSLR. You could say that it gets hot sometimes – but that's true for most smart phones and at least this one doesn't get so hot that it worries me. ( My Nexus 4 used to worry the hell out of me so much that I had to turn off the phone some times. ) You could say that the M8 is expensive – but that's subjective. I think the device is totally worth it and then some. You could say that the device comes with Facebook permanently pre-installed ( which is a shame ) – but you could just ROOT the phone and get rid of all the unwanted software ( ROOTing will void your warranty ).
Can't come up with anything bad to say.
( My first ever HTC phone was the Google Nexus One. I still have the device stored in a drawer somewhere – I loved it when I'd first purchased it! )
Detailed specifications of the equipment inside the device can be devoured on the HTC ONE M8 website.
Thank you for this HTC. I'm delighted to be part of the M8 story. It is an incredible device for someone like me – I am putting it to use truly and thoroughly. There's a PRINT on the store darnit!
( *HTC gave me the device to keep. )