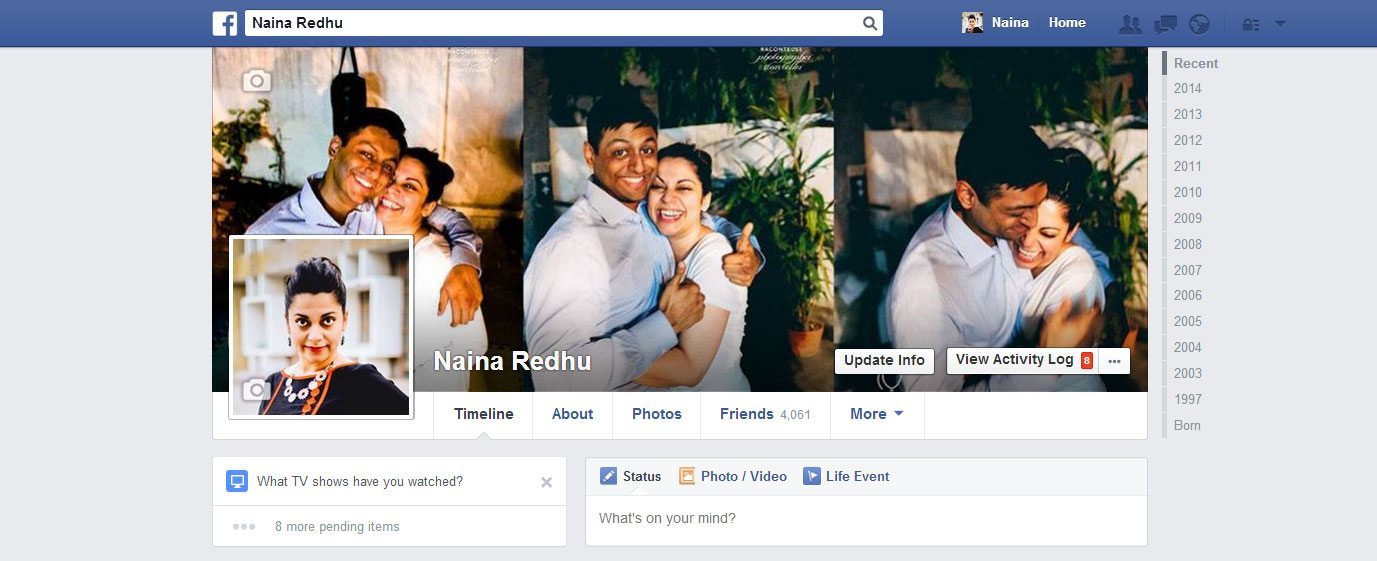 After having spent many years on Facebook with a personal profile page and thousands of Facebook Friends, I have been feeling the need to cut down on the time I spend on the platform. While social media is part of my professional profile ( hence the Naina.co Facebook Business Page still exists and I will continue to update it with mostly professional updates ), I no longer find the need to have a personal account on the platform.
I was no longer able to perceive any value spending time on Facebook, personally.
I love the Internet and have other platforms where I continue to spend time. Twitter is my favourite, as is Instagram. And this blog and my Print Store take up the rest of my time when I am not actually at a photography gig. Heck I even have a LinkedIn profile that I check intermittently ( although recently, assuming I was clicking on the "Accept" Invitation button, I accidentally rejected three connection requests! ).
This blog is my primary mode of sharing whether photography client assignments, personal holiday / travel updates, influencer marketing for brands or writing and sharing opinion. I am hoping to be spending more time writing here in the coming days and we will see how that goes. I'd rather have interested folk interact with me via the blog than via Facebook. I feel too much pressure on Facebook. While I understand that the perception of the pressure or its intensity are probably my own constructs, that does not soften the feeling of actual pressure. I can barely keep up with handling my own life let alone keeping track of what the thousands of "Friends" on Facebook are up to.
I want to be more involved in the lives of people I care about and Facebook was only enhancing the illusion of "friends". And the work-related emails in my Facebook Inbox were bizarrely increasing in number. My business manager's email is displayed on each page of this website and blog and yet, some find it imperative to write to me on my personal Facebook account. Not anymore suckers! *rubs hands in glee* ( The best way to reach me is via email. Write to blo[email protected] I see all emails. I am also almost always on Twitter @naina – reach out to me there and if it's a simple yes/no question/answer, I'll respond there or I will request you to email Matt! )
There are so many other things that I'd rather be doing. Photographing more, writing more, traveling more, spending more time with family etc. Whatever avenues I have where I can cut back on spending it online not really achieving anything, Facebook just happens to be the first to go.
The Personal Facebook account has only been deactivated and not completely deleted – I'm not even aware if the latter option exists. It is hard to simply disappear after having spent so much time and indulged in so much banter on the platform. I'm going to see if I miss it at all and if I do, I can always log in and re-activate my profile page.
I feel better already. Whether perceived or real, like a load lifted off my chest. I've sighed more than a hundred times since I shut down my Facebook Profile ( a couple of hours ago )!