And just like that, it is the 25th Edition of #CoverUp. From the first #CoverUp feature published in December 2013 to the 25th one today, there's been an evolution in my posing as well as styling and I still have tons to learn. Hopefully it will get even better by the time we've hit the 50th Edition!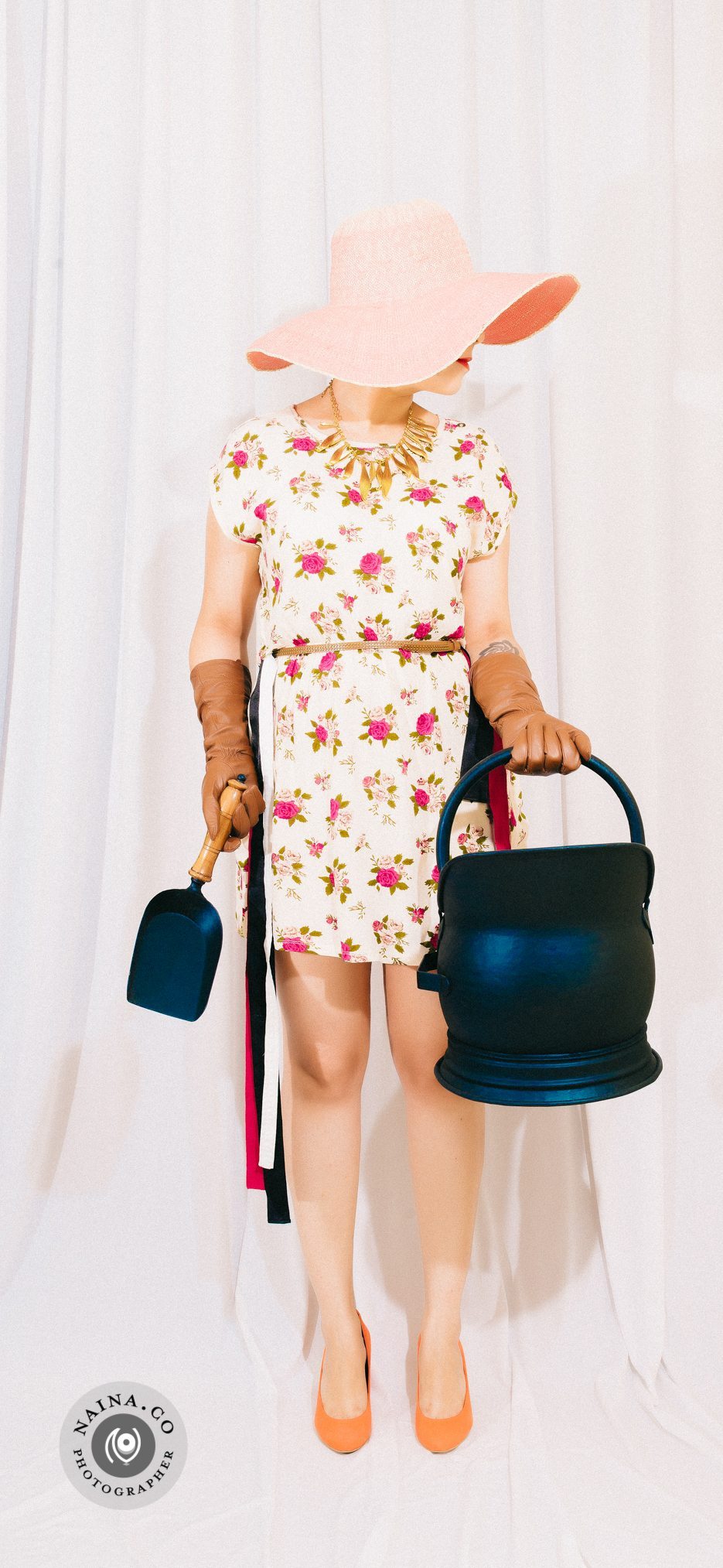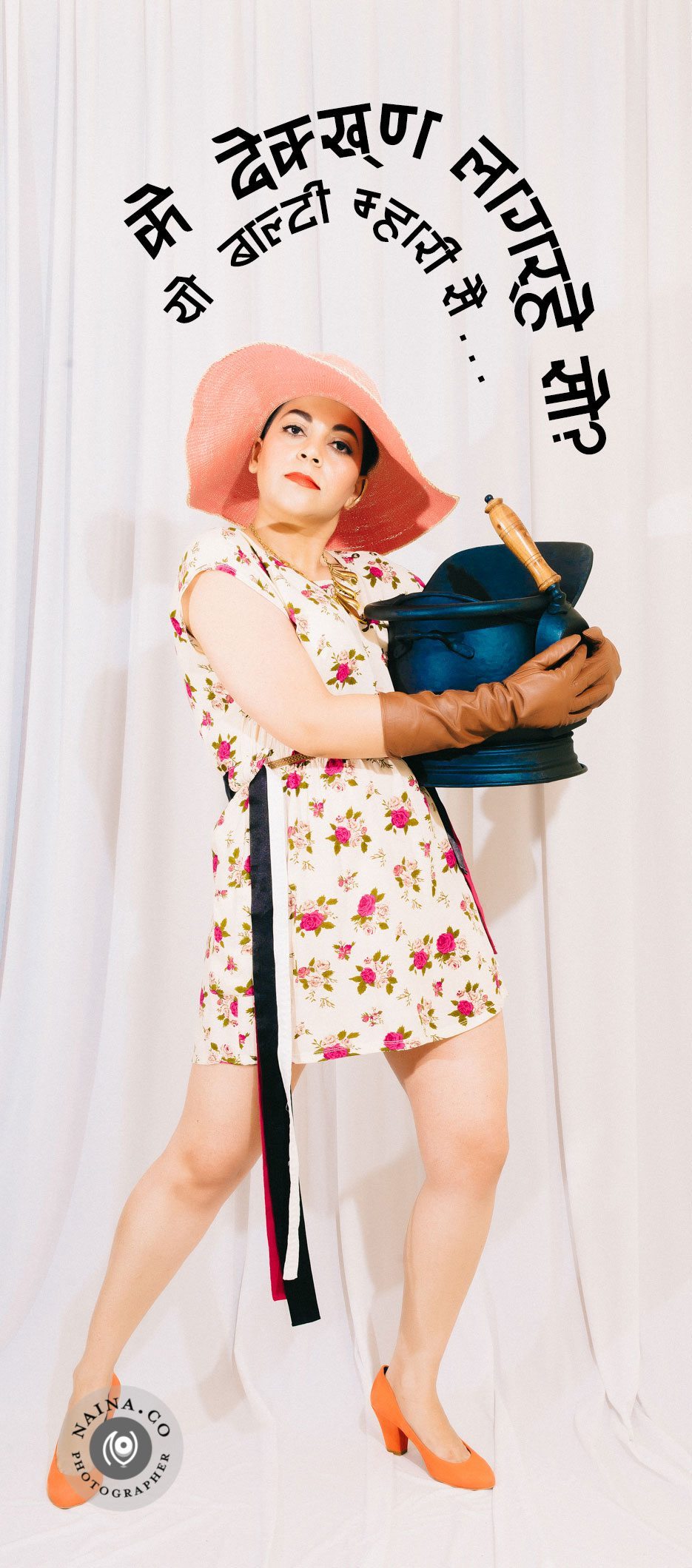 (For those of you who don't know Haryanvi, an approximate translation of the caption in the above photographs is "What are you looking at? This bucket/pail belongs to me.")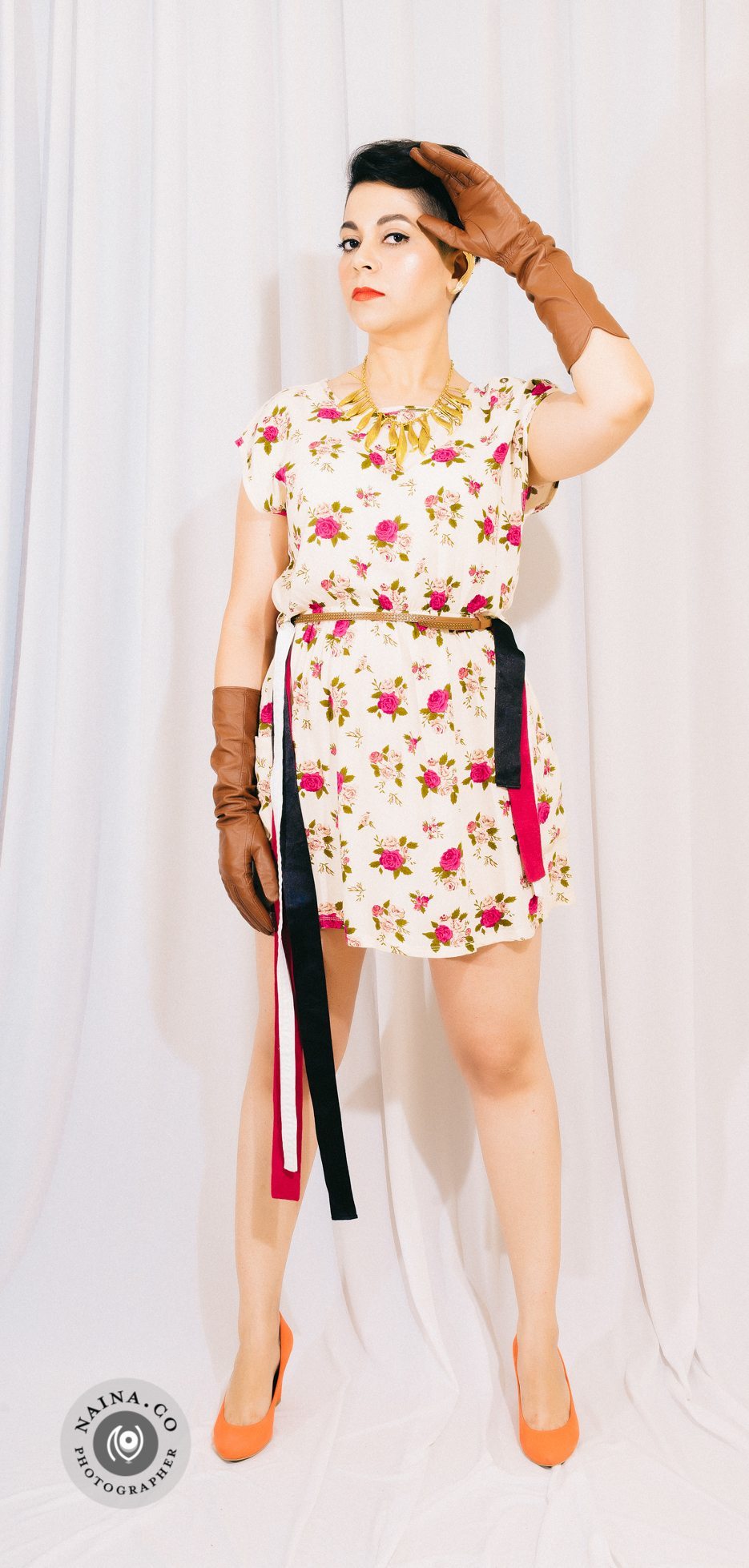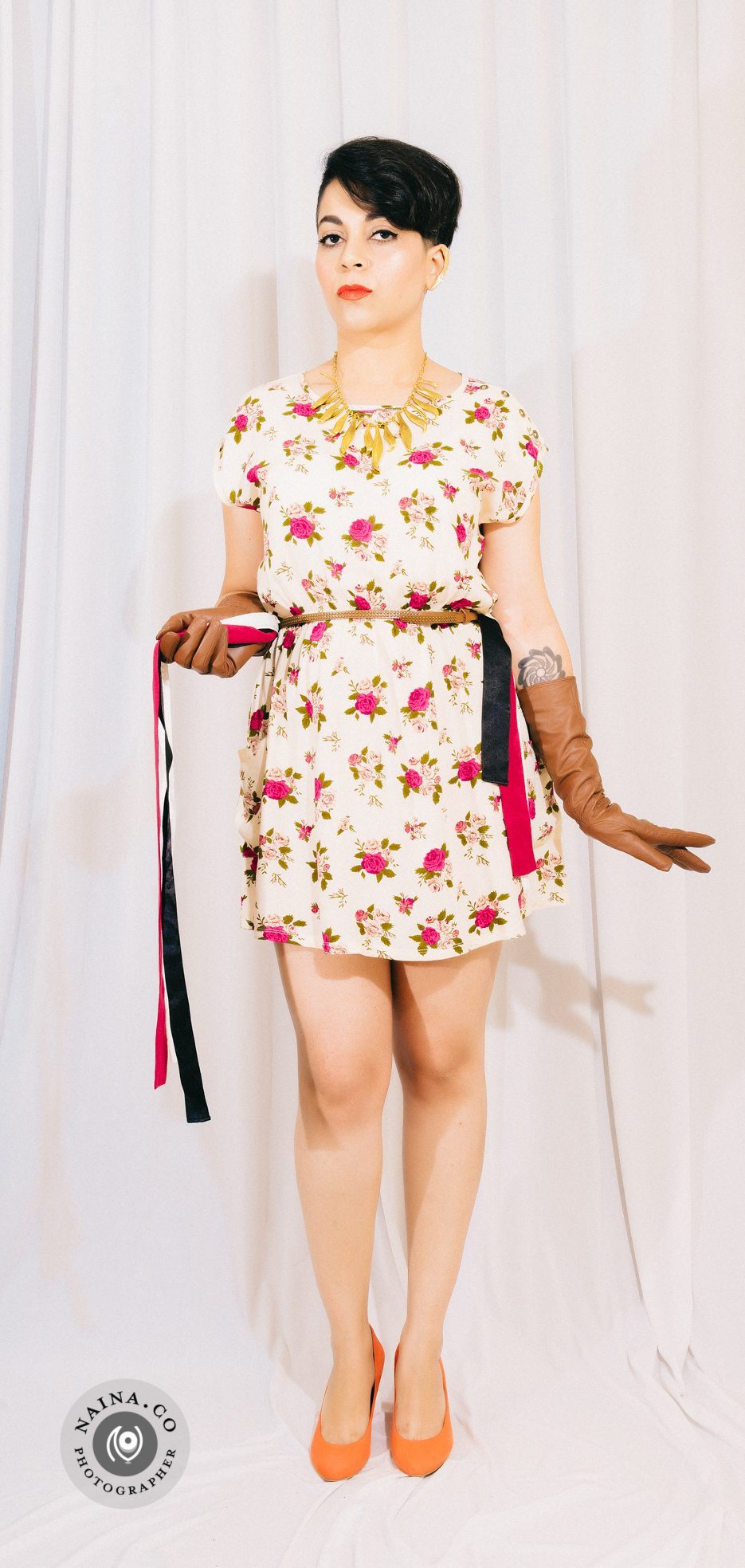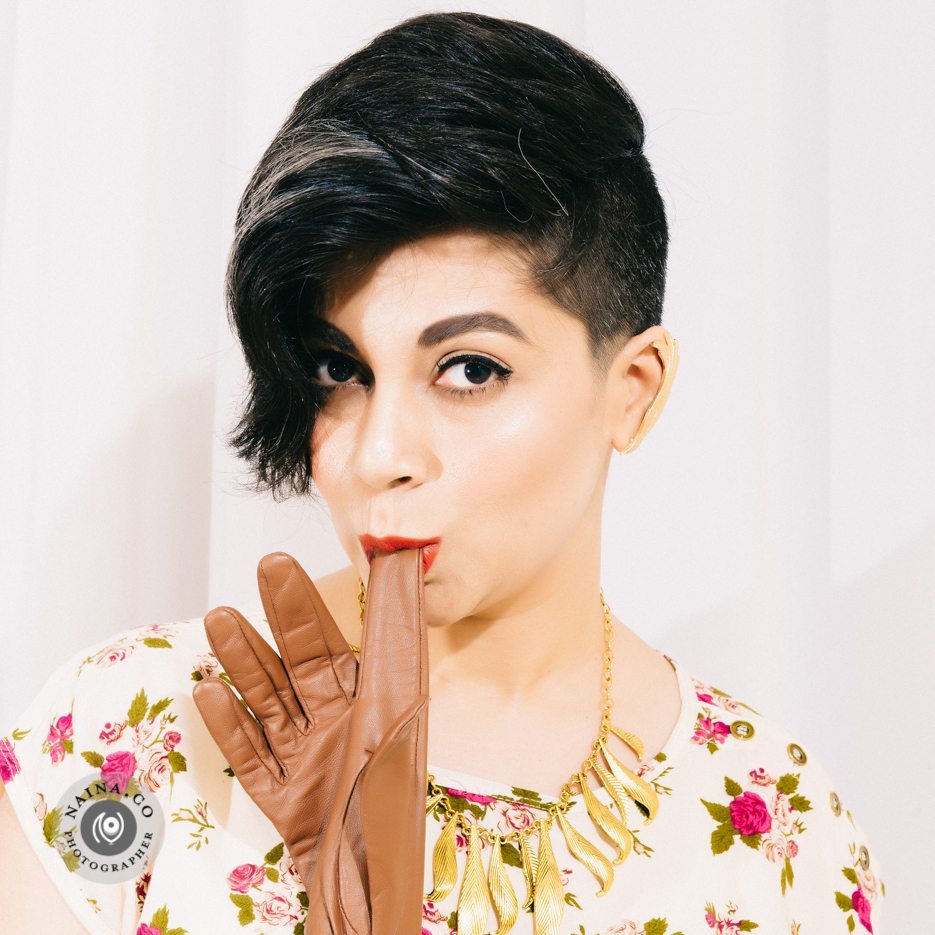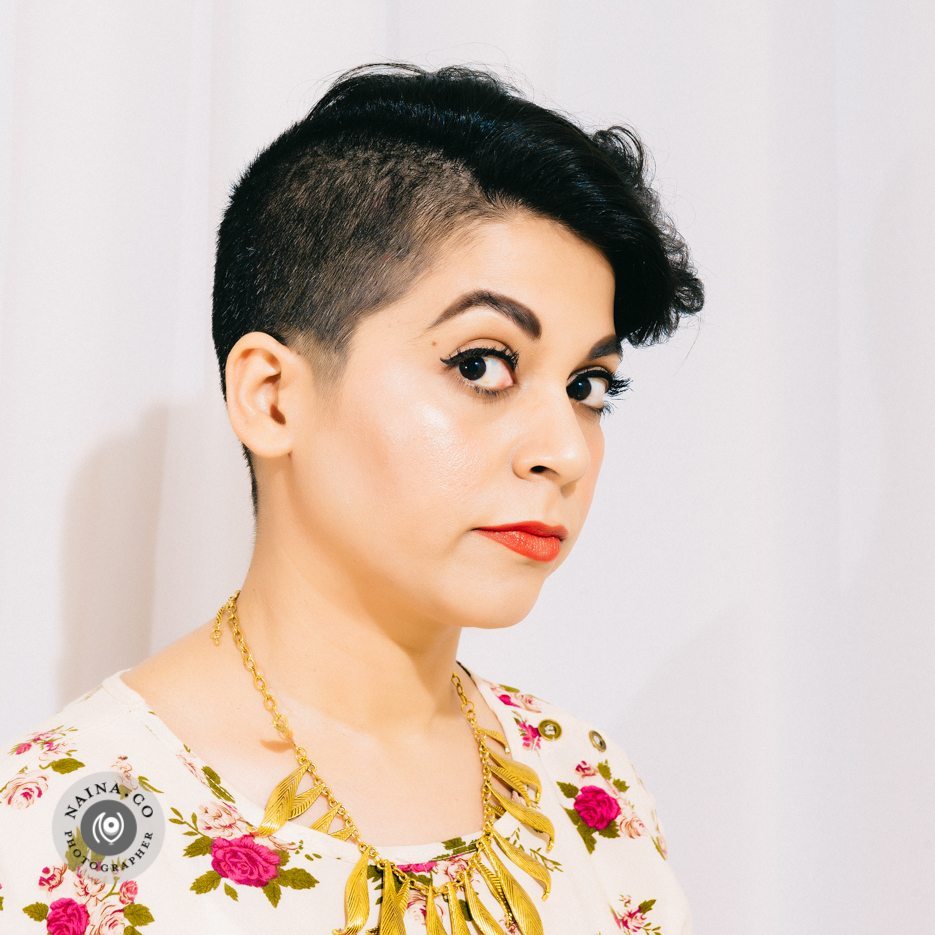 Can you believe that look above? I'm the photographer and I'm sick of me! *giggle* Well actually there was no power/electricity when this above photograph was taken. Luckily since it was a self-portrait scenario, focus was set and all I had to do was continue to stand at the same spot and let the speedlights do their thing. The expression is like this because when the power gets cut, the oil-filled-radiators stop working and it gets cold real fast even when indoors. And the dress IS short. Ooops! Of course, I'm no good in front of the camera and the photographer is nearly impossible to satisfy.
Credits
Hair : the white is natural, I've had it since I was in the seventh grade in school.
Hat : made of paper, colored pink ( from brand I no longer shop from )
Ear cuff & necklace : Junk
Make-Up : Eyebrows using Benefit Cosmetics Gimme Brow in Dark Brown & a swipe with They're Real Mascara and Eyes using Benefit Cosmetics They're Real Mascara + They're Real Push-Up Gel Liner. Lips using Tom Ford Wild Ginger. Skincare under foundation : La Roche Posay Toleraine Fluide (Protective Light). Foundation is Chanel's VitaLumiere Loose Powder Foundation No. 40, blush is Chanel's multi-strip Les Bieges from this blog feature and highlighter is Camélia de Plumes limited edition platinum highlighting powder also by Chanel.
Dress : viscose with elastic at waist plus faux leather slim belt ( from brand I no longer shop from – the number of these is going up on a quarterly basis now. I am exploring more ethical fashion and independent designers who pay more attention to craftsmanship and quality. Geography is not a limitation since almost everyone now ships worldwide & I am willing to pay that little extra for great quality & ethical production. )
Belts : various from my wardrobe. ( In some cases I've given away the dress / robe but stored the belt )
Gloves : Leather ( don't recall where I bought them, tag was cut off )
Shoes : orange suede heels by WOODS featured on the blog here when I got them
Prop : gardening pail / flower basket from the PayTM MarketPlace ( part of the #NainaForPayTM project )
Photos : self-portraits.