Together with Van Heusen, Conde Nast Traveller India celebrated the success of their Business Traveller Special over cocktails and dinner at The Living Room at The Mansion at Hyatt Regency Hotel at New Delhi. My lovely date for the evening was Akanksha and the evening was one of the better events currently dotting Delhi's evenings. We met lovely people, had lots to eat and drink ( they had BEER! Yay! ) and enjoyed ourselves thoroughly at the intimate gathering. I had earlier met Divia Thani, who is the Editor of Conde Nast India, at the St. Regis Brand Launch event at Jaipur. I was delighted to be seeing her again! Some photos from the evening below.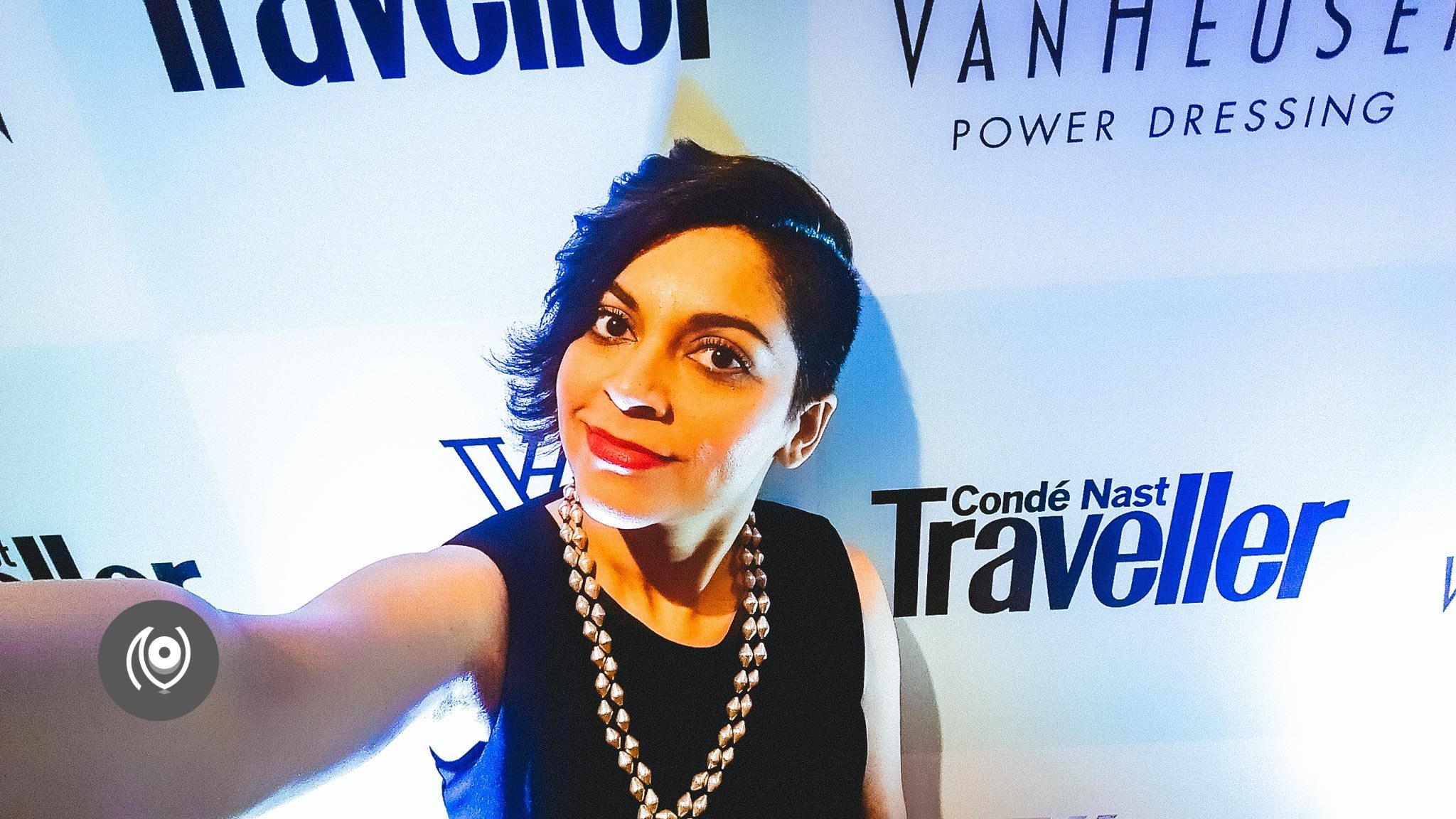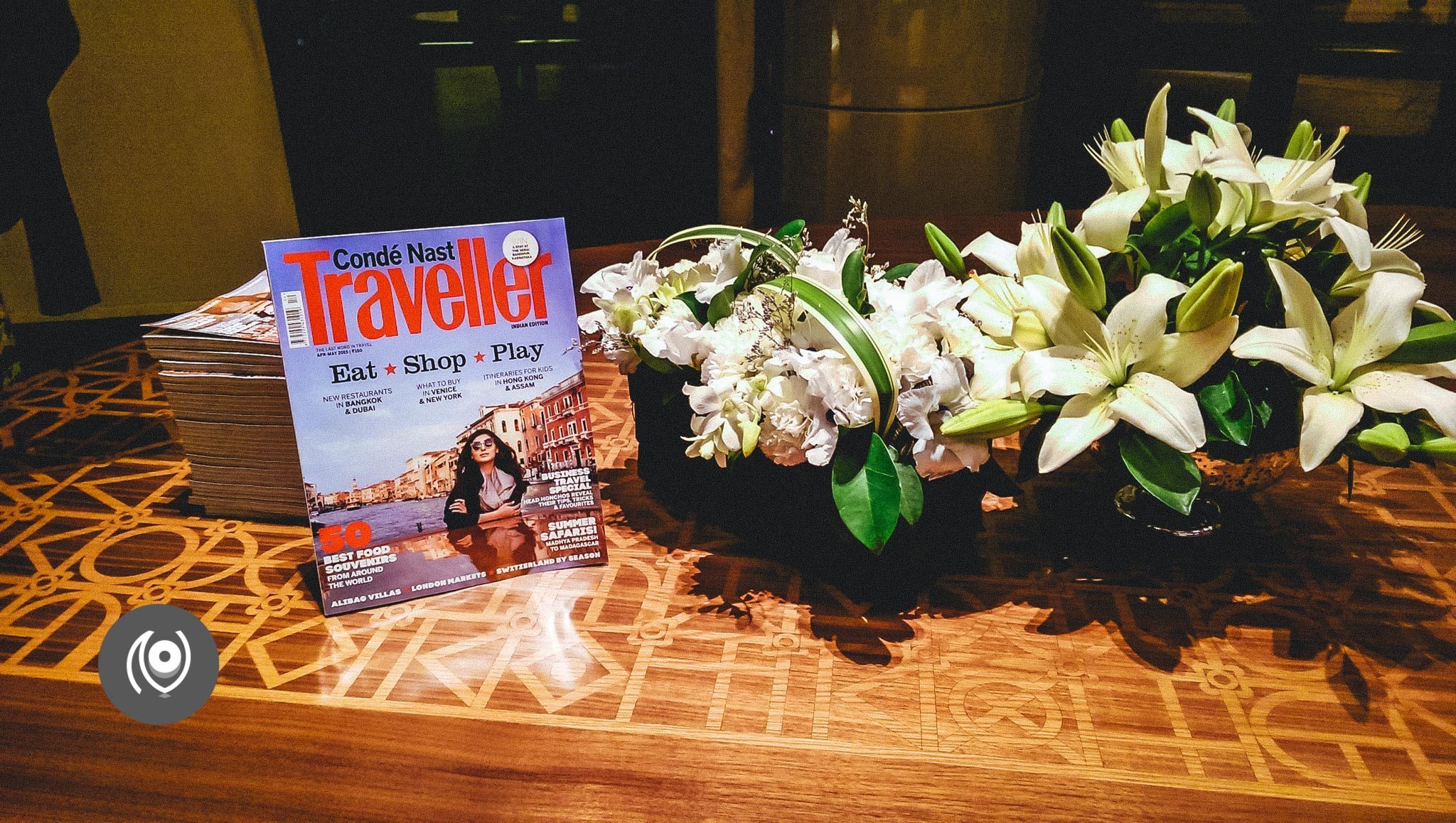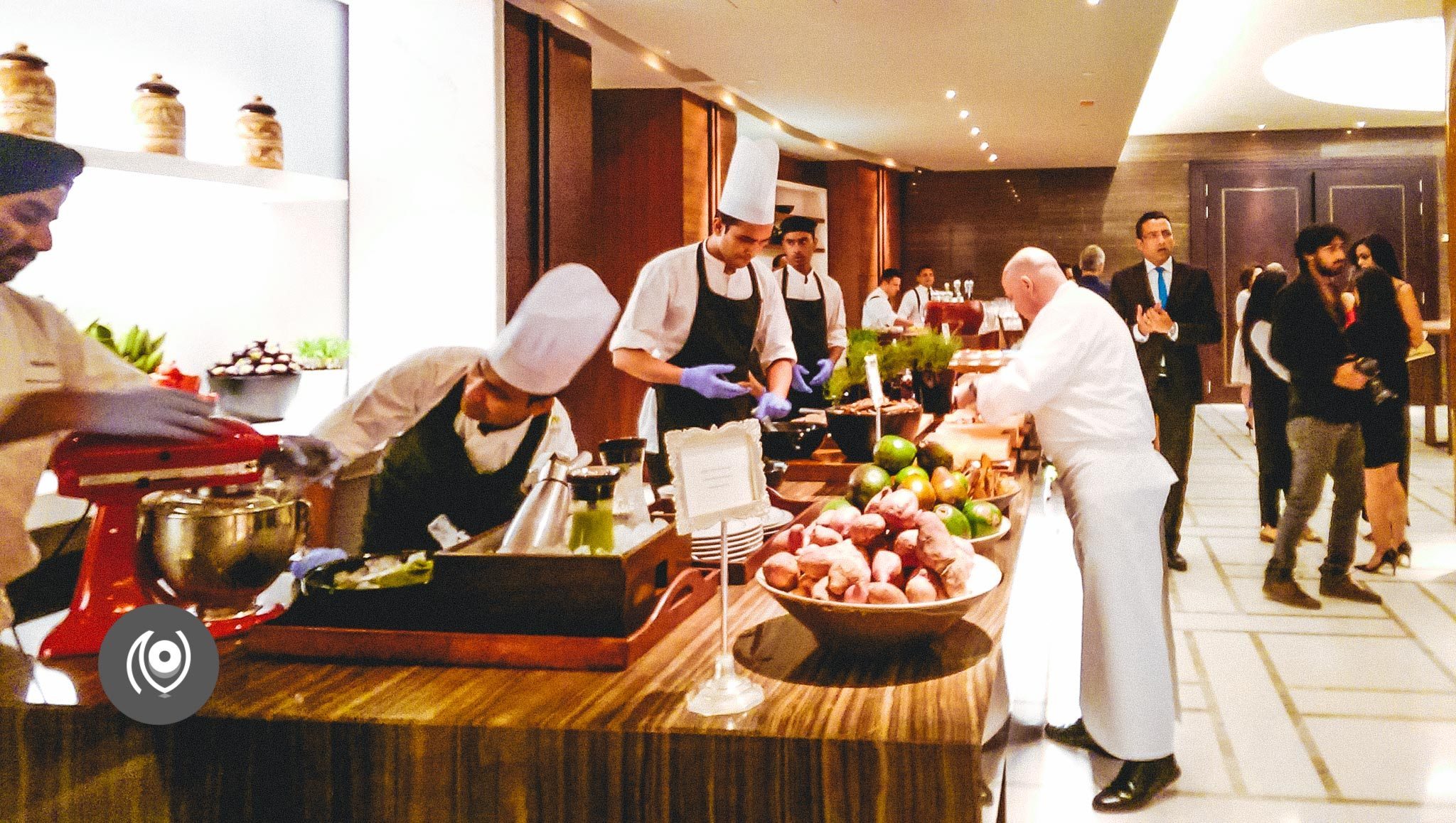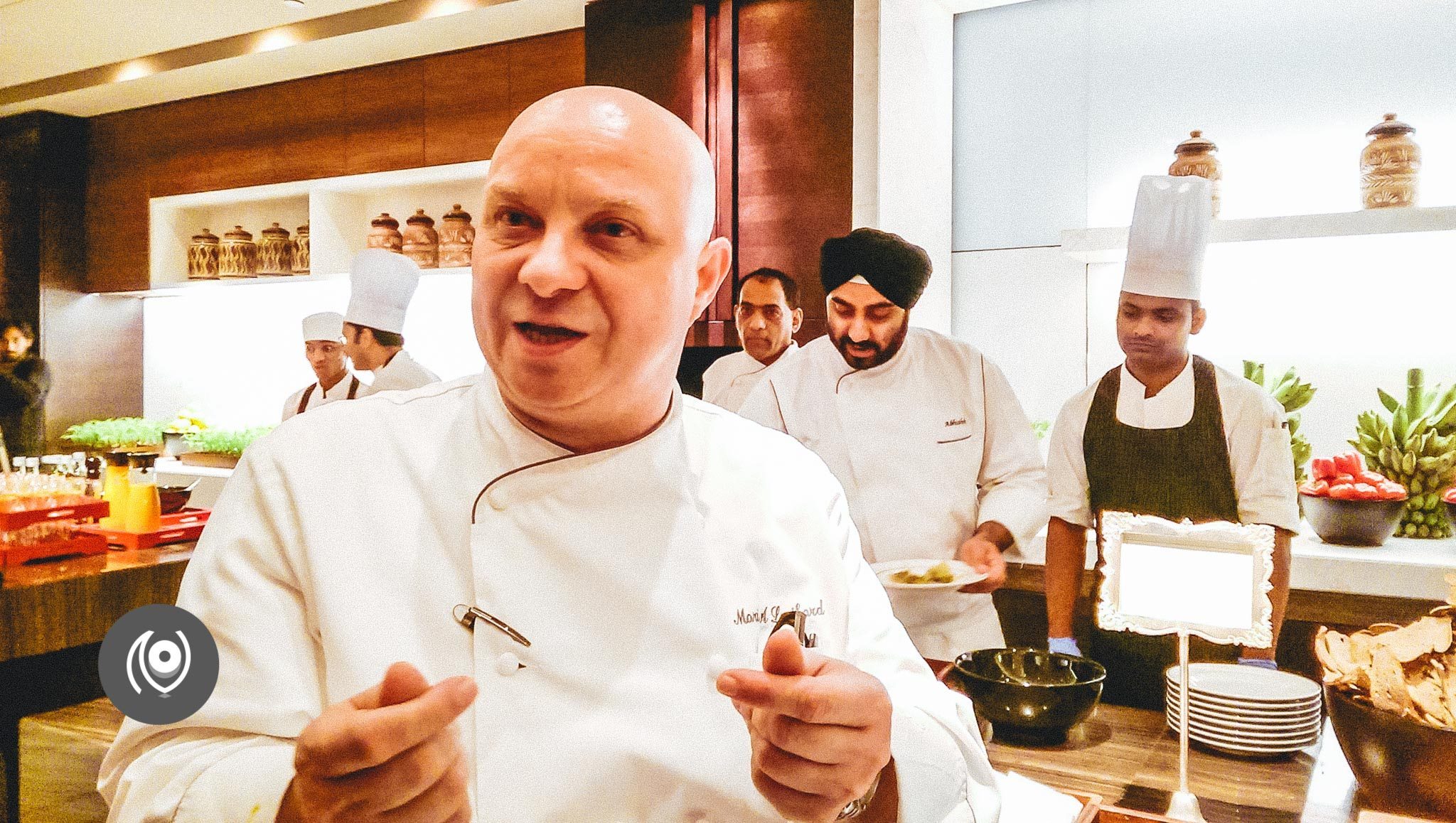 Chef Marin telling us about the food that had been laid out.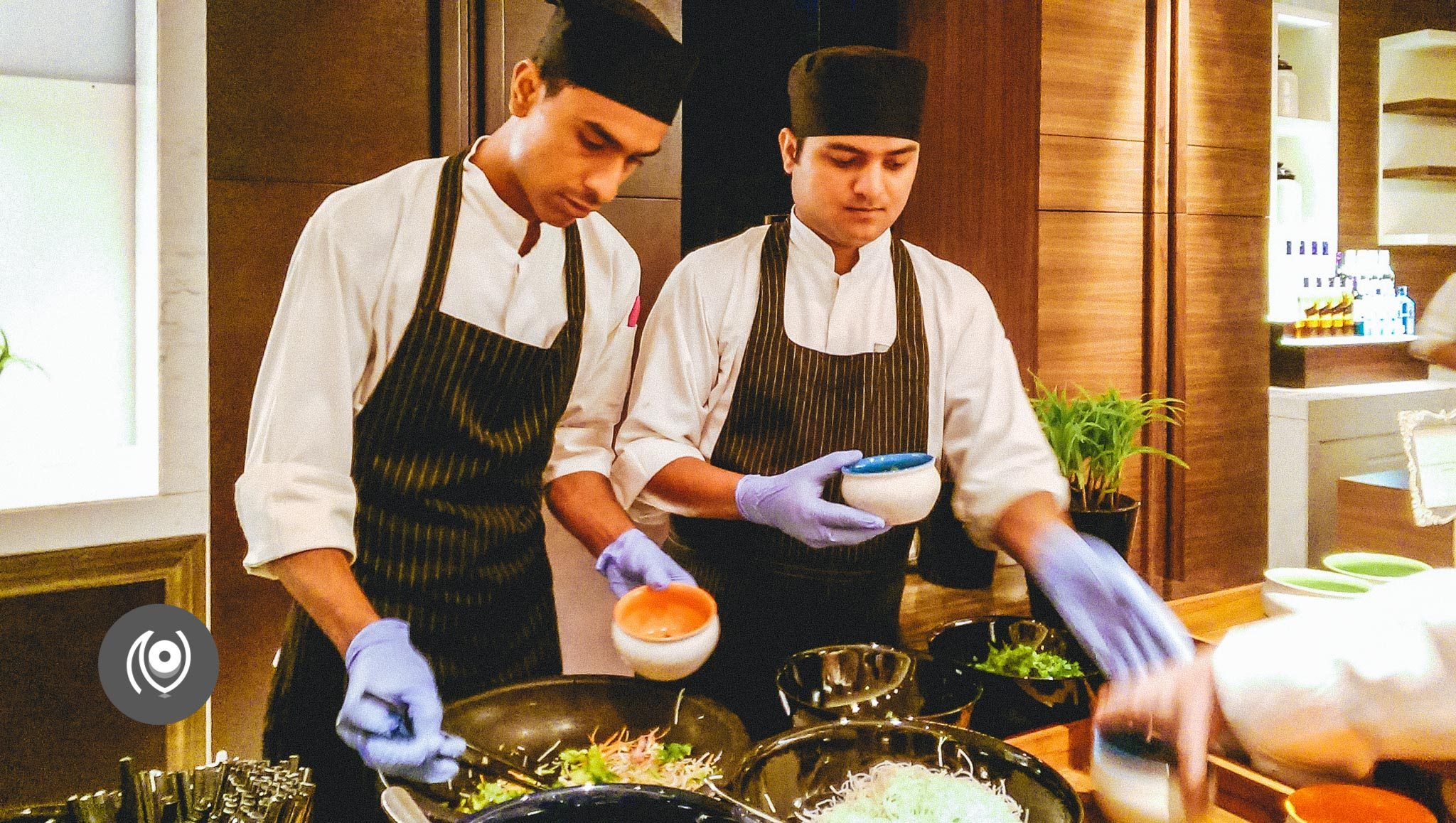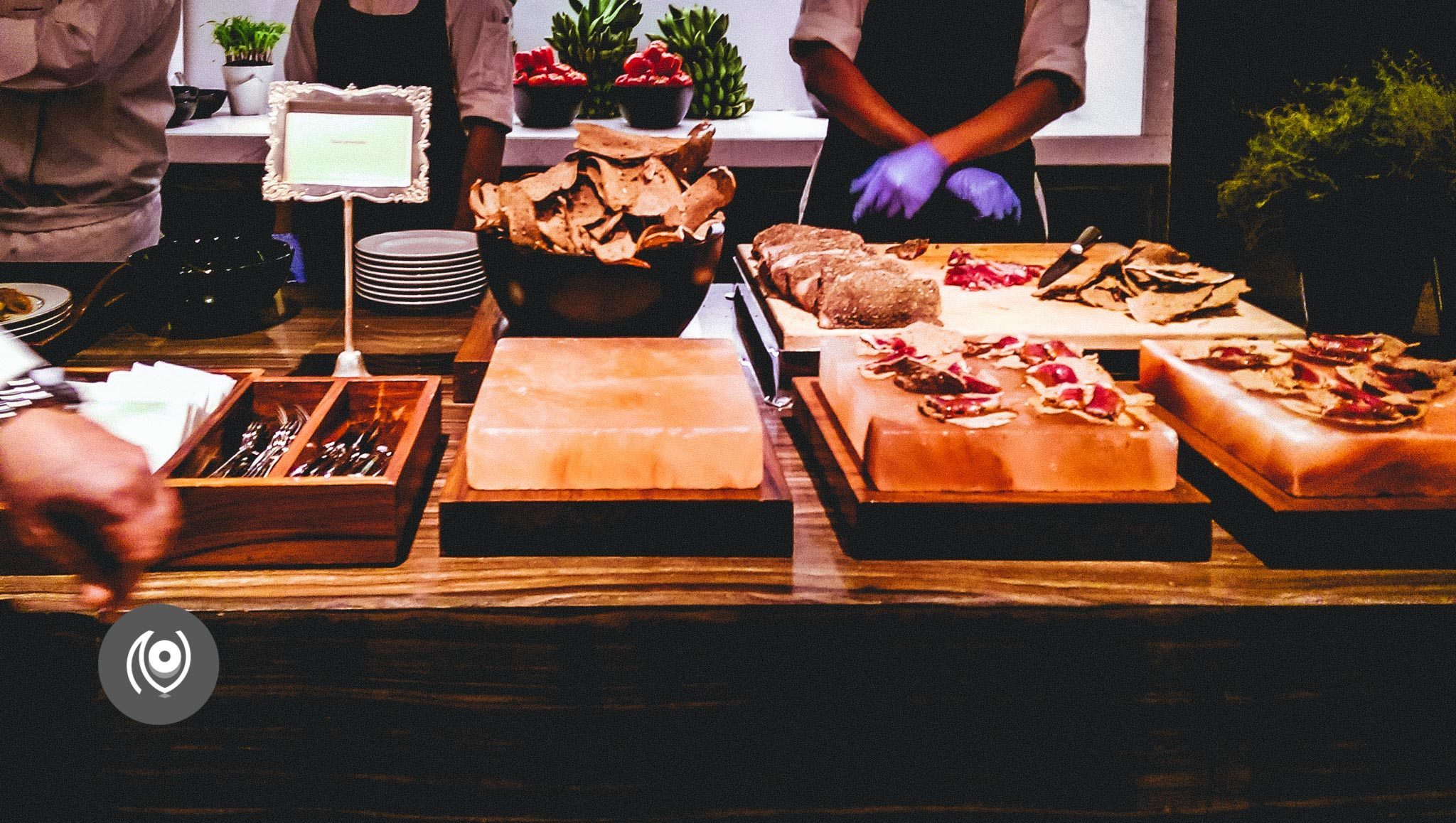 The pink / peach blocks you see above? Salt from the Himalayas. 400 years old!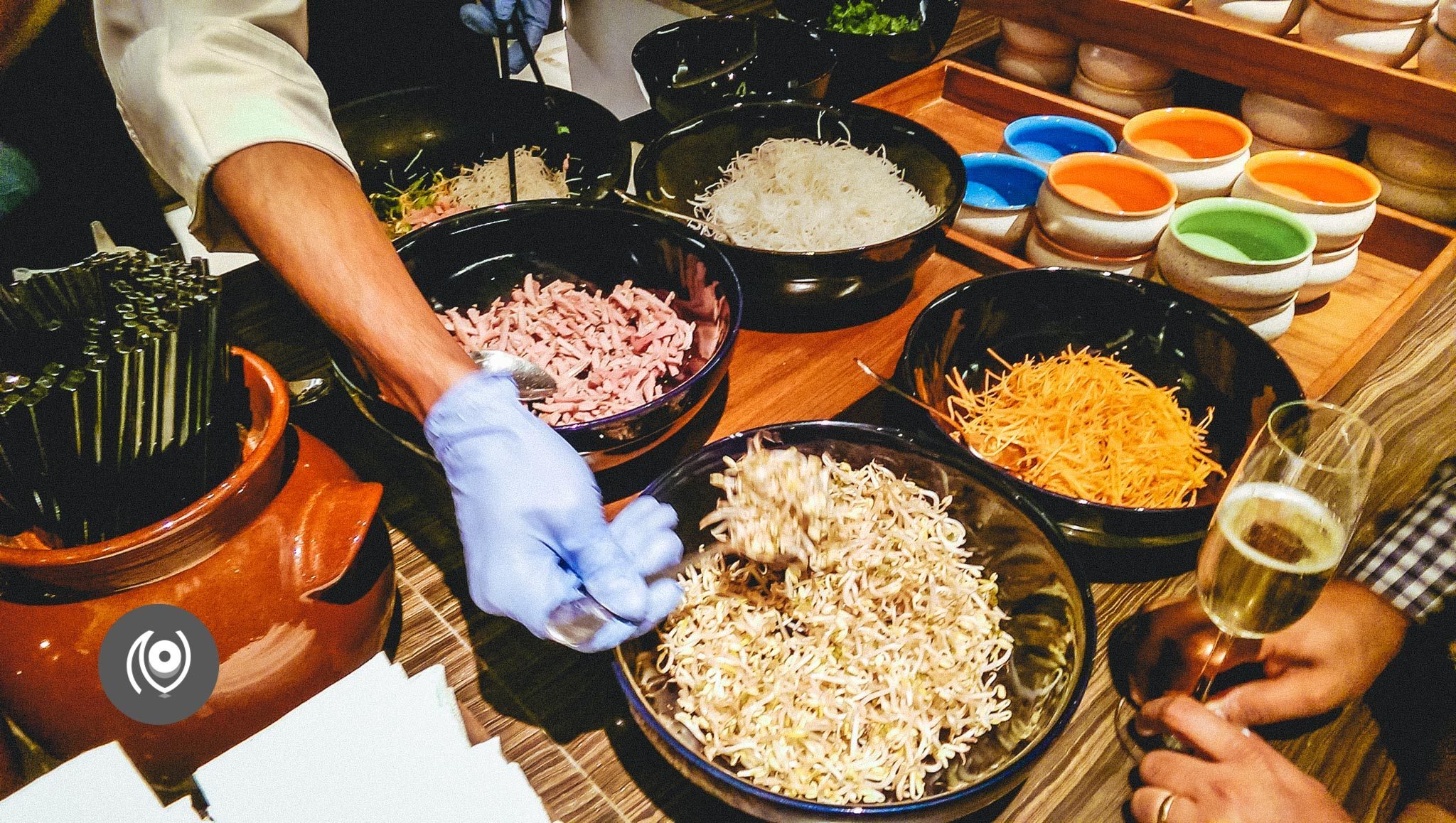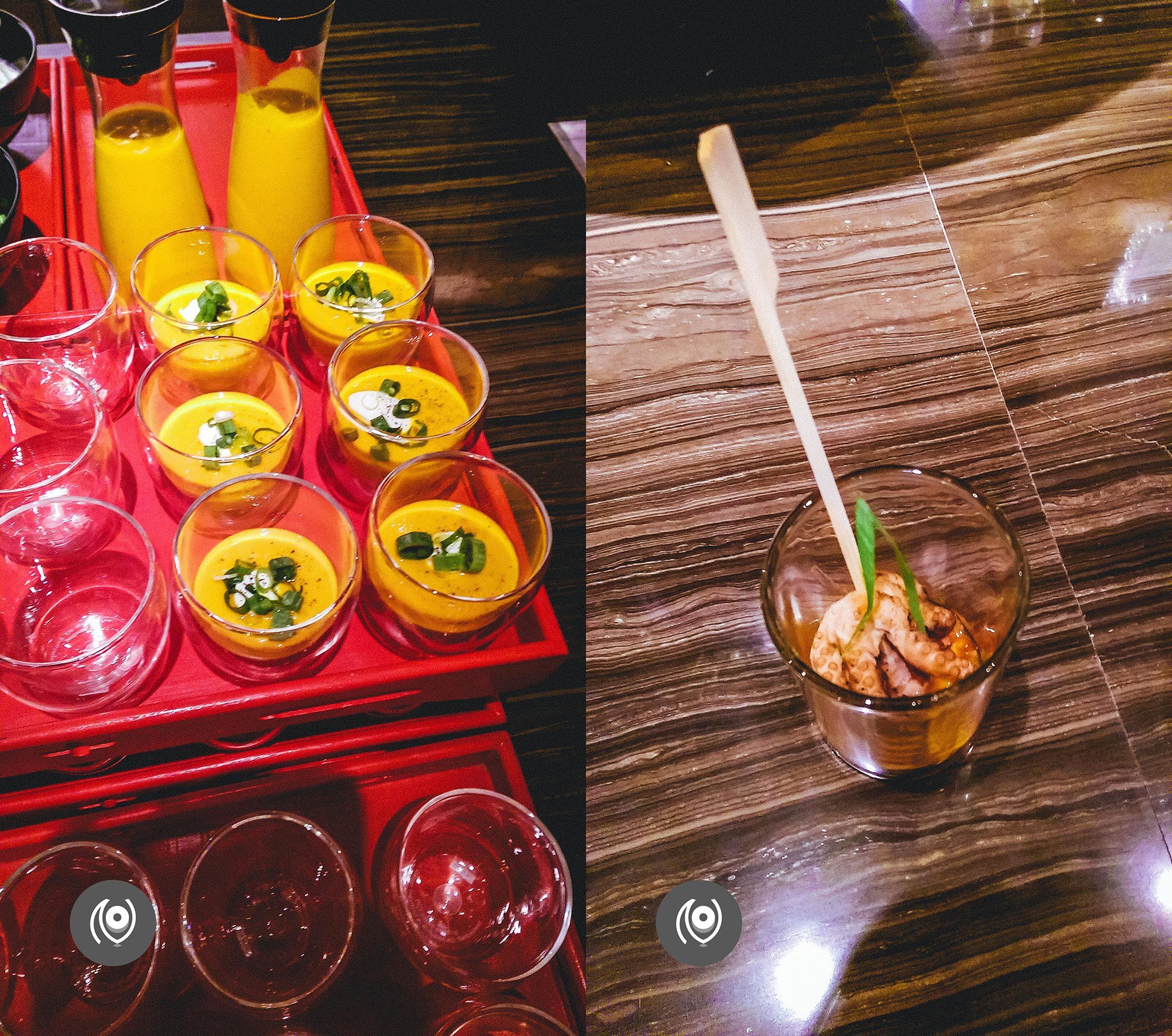 Carrot soup ( with other ingredients of course ) top left and octopus top right.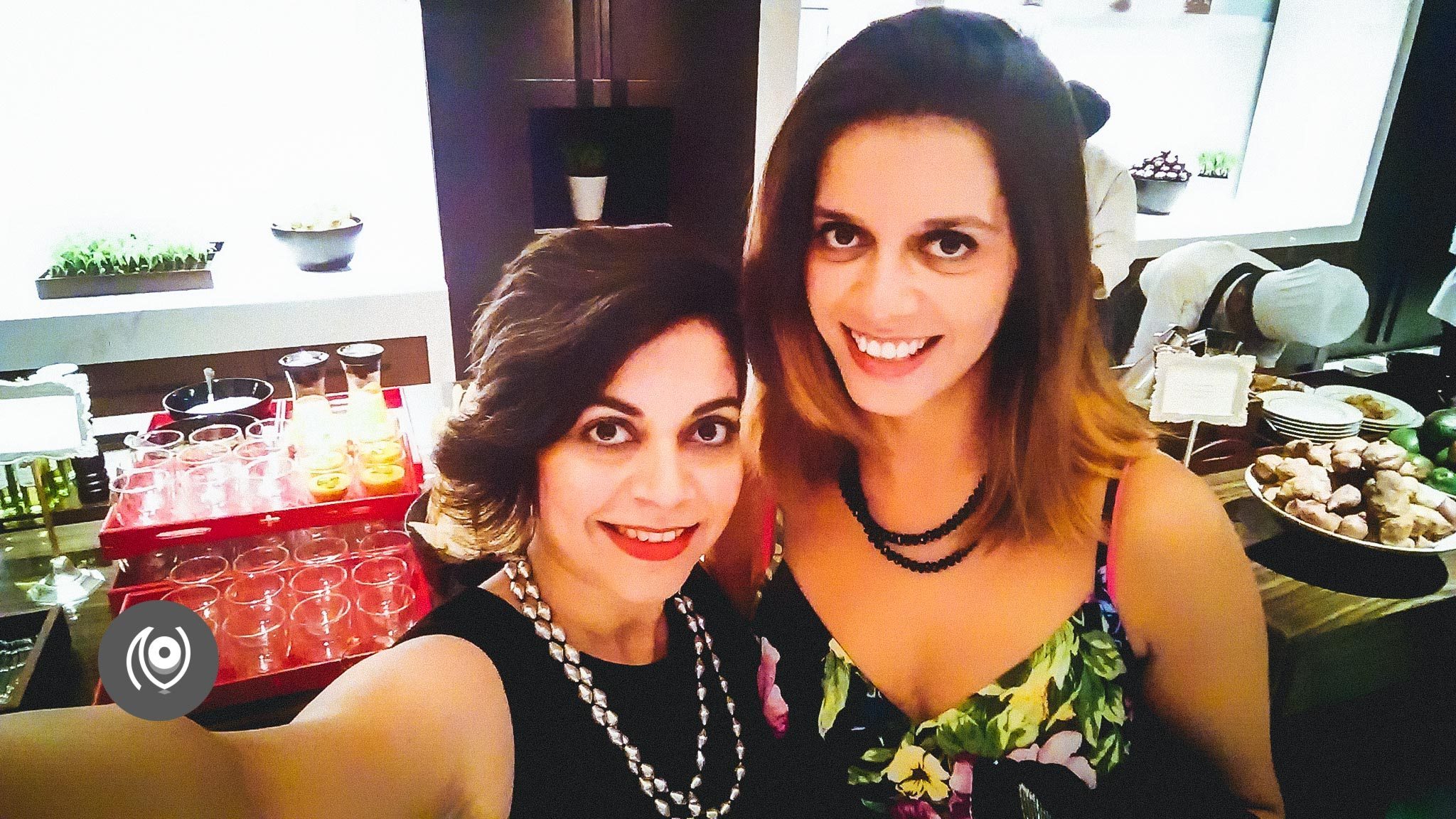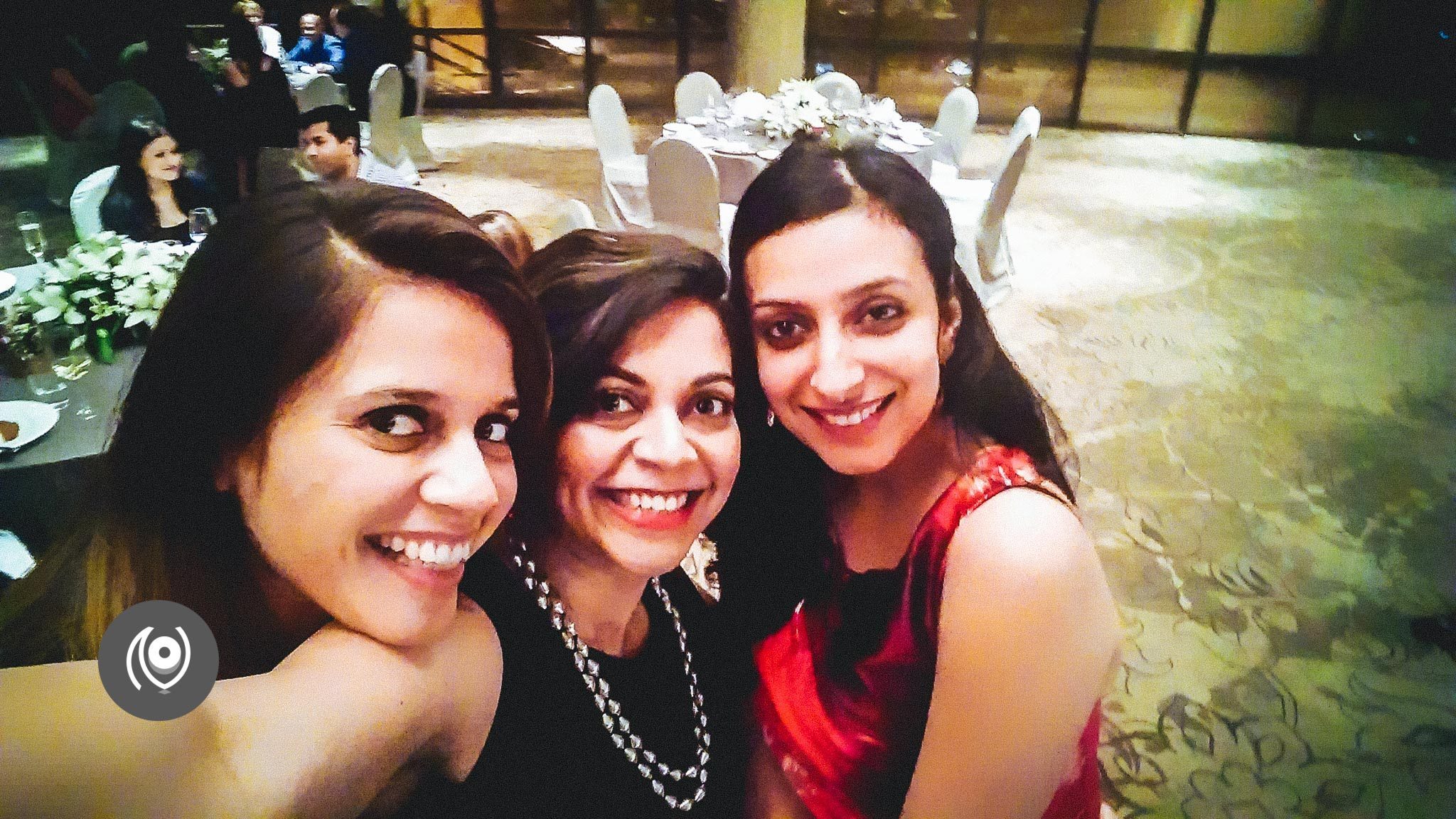 Above, with Akanksha and Divia. Below with Akanksha & Aditya Ghosh.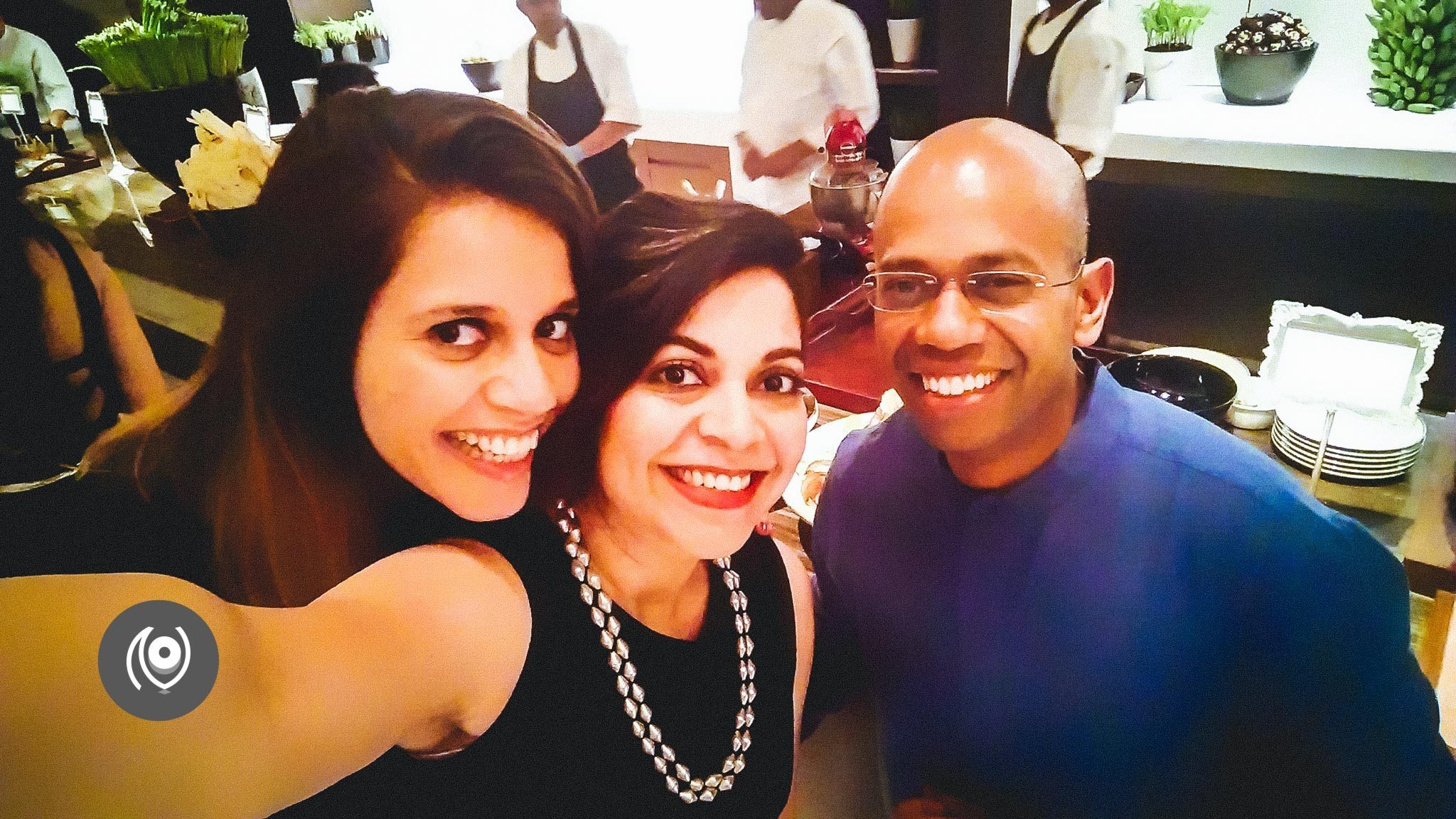 What I wore : simple black dress, flat ballerinas ( I wouldn't be going to Cannes in those for sure ), and fabulous jewellery from Amrapali Jewels. Simple stuff for an elegant, intimate gathering.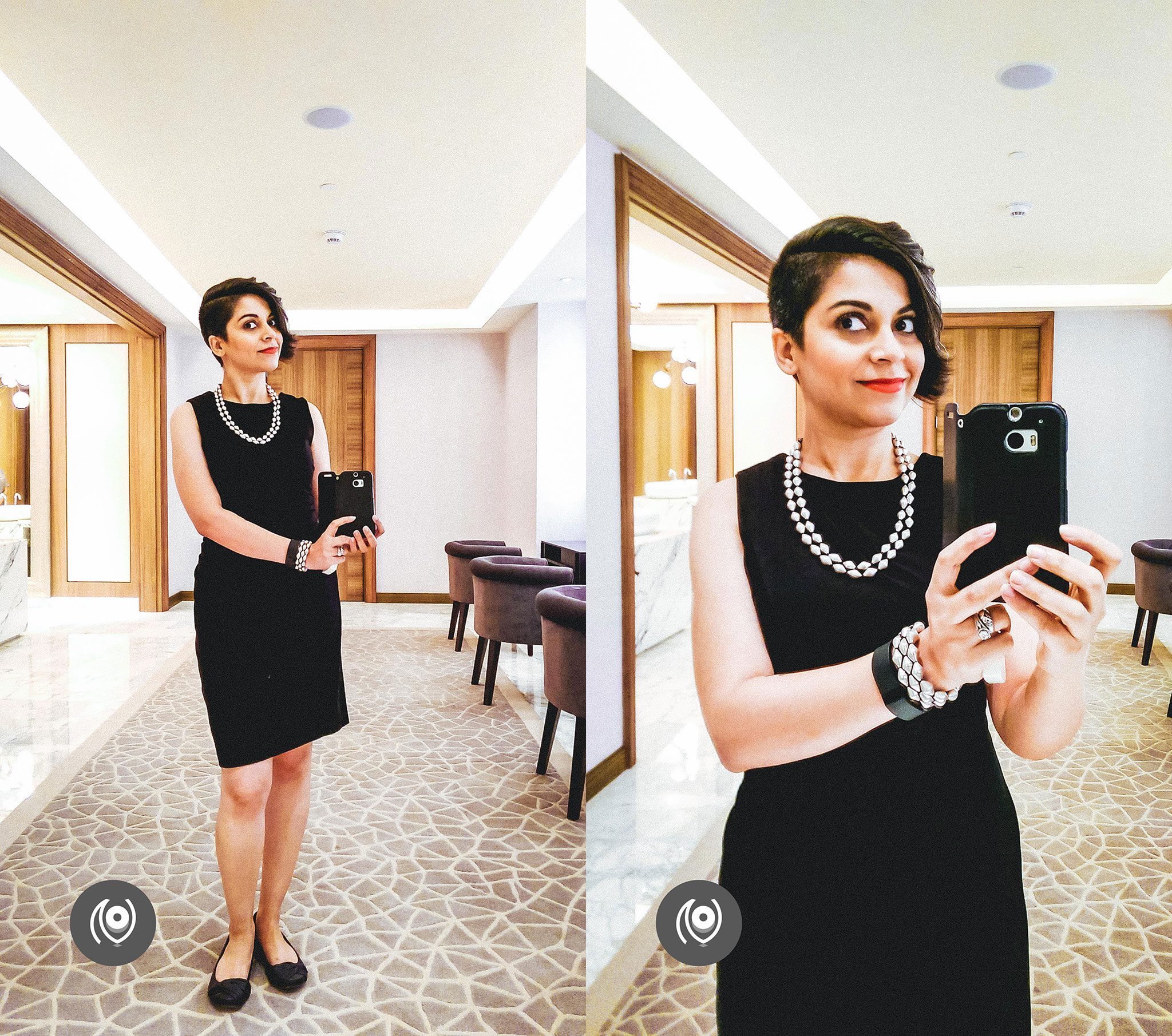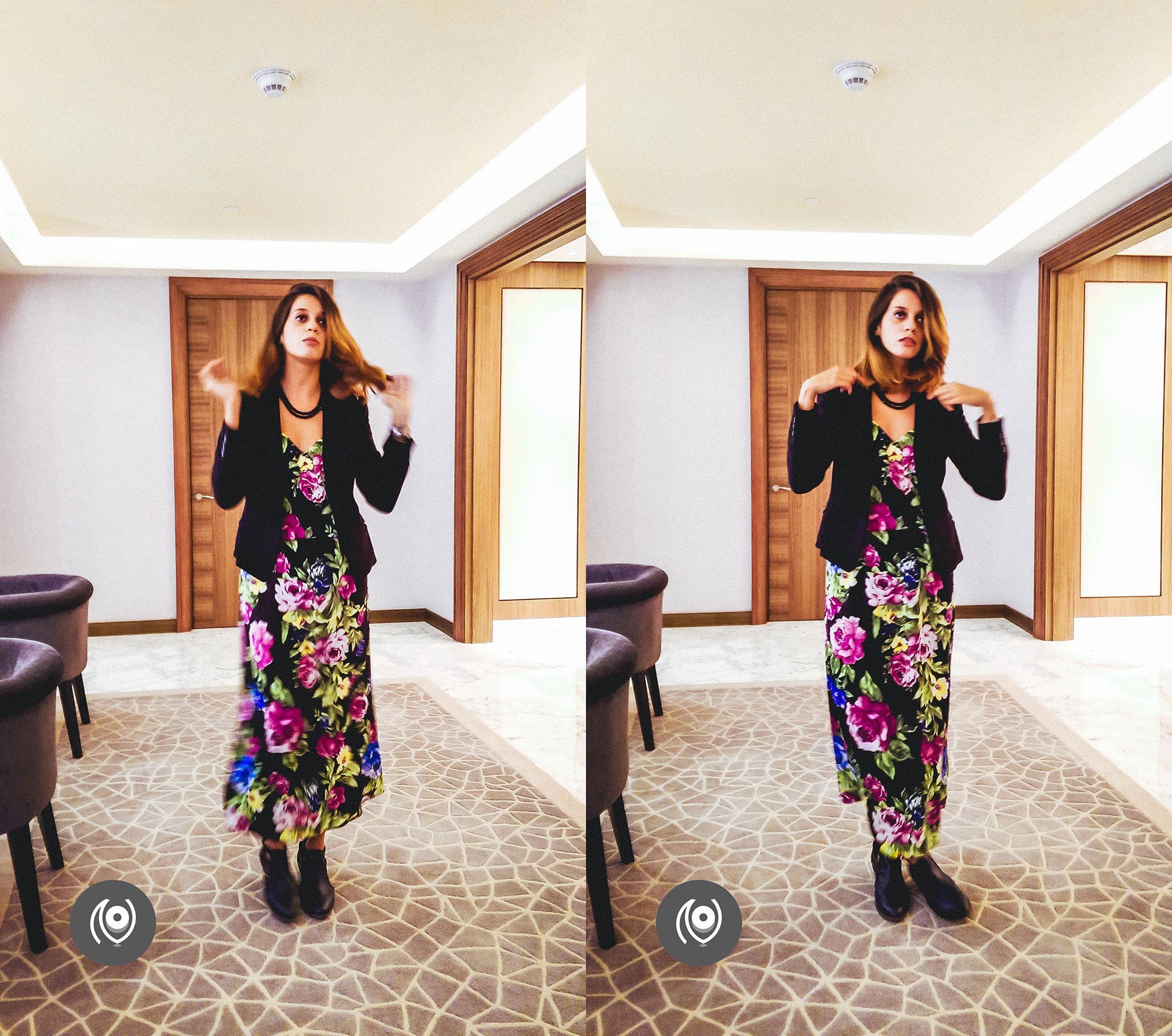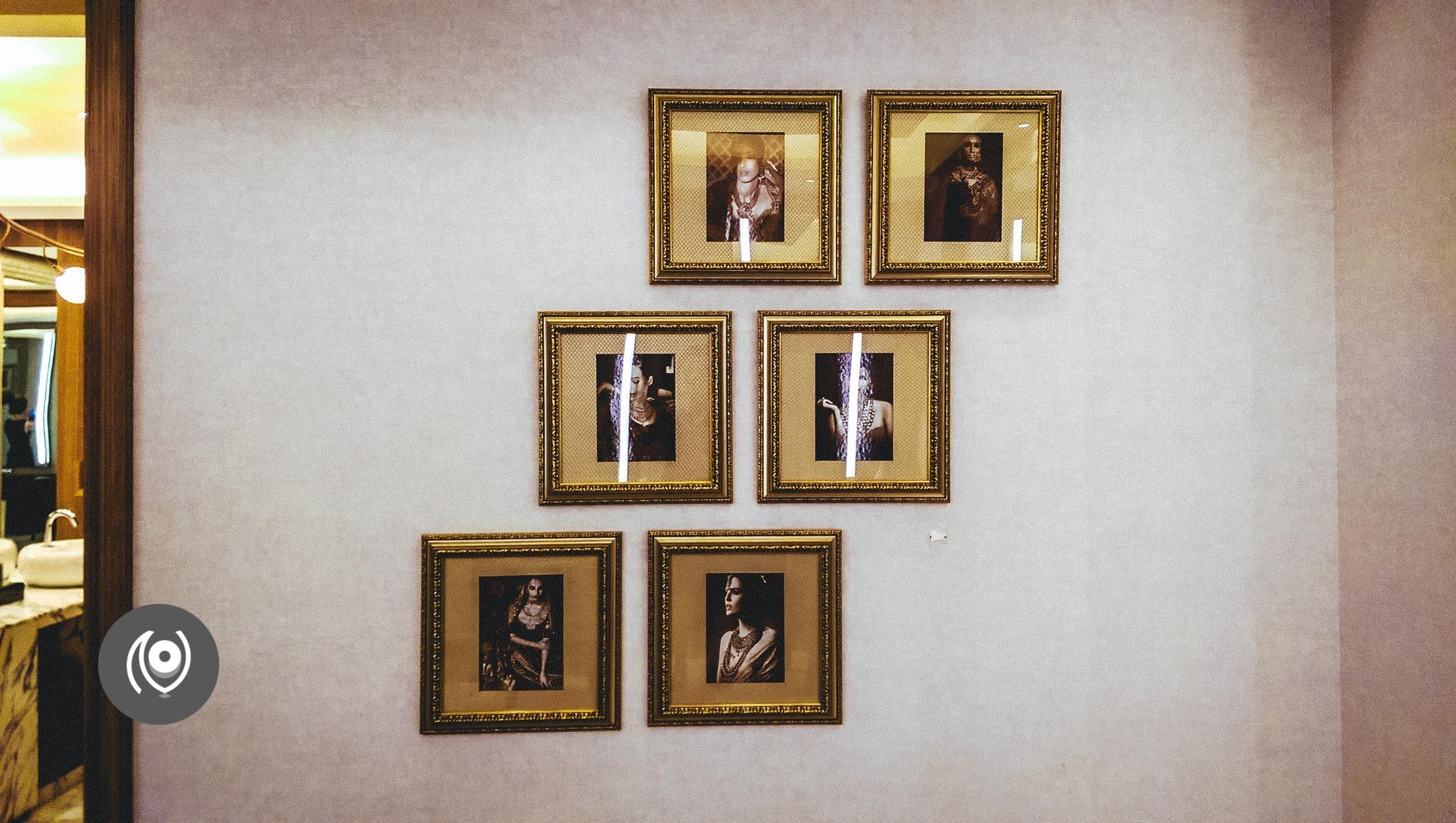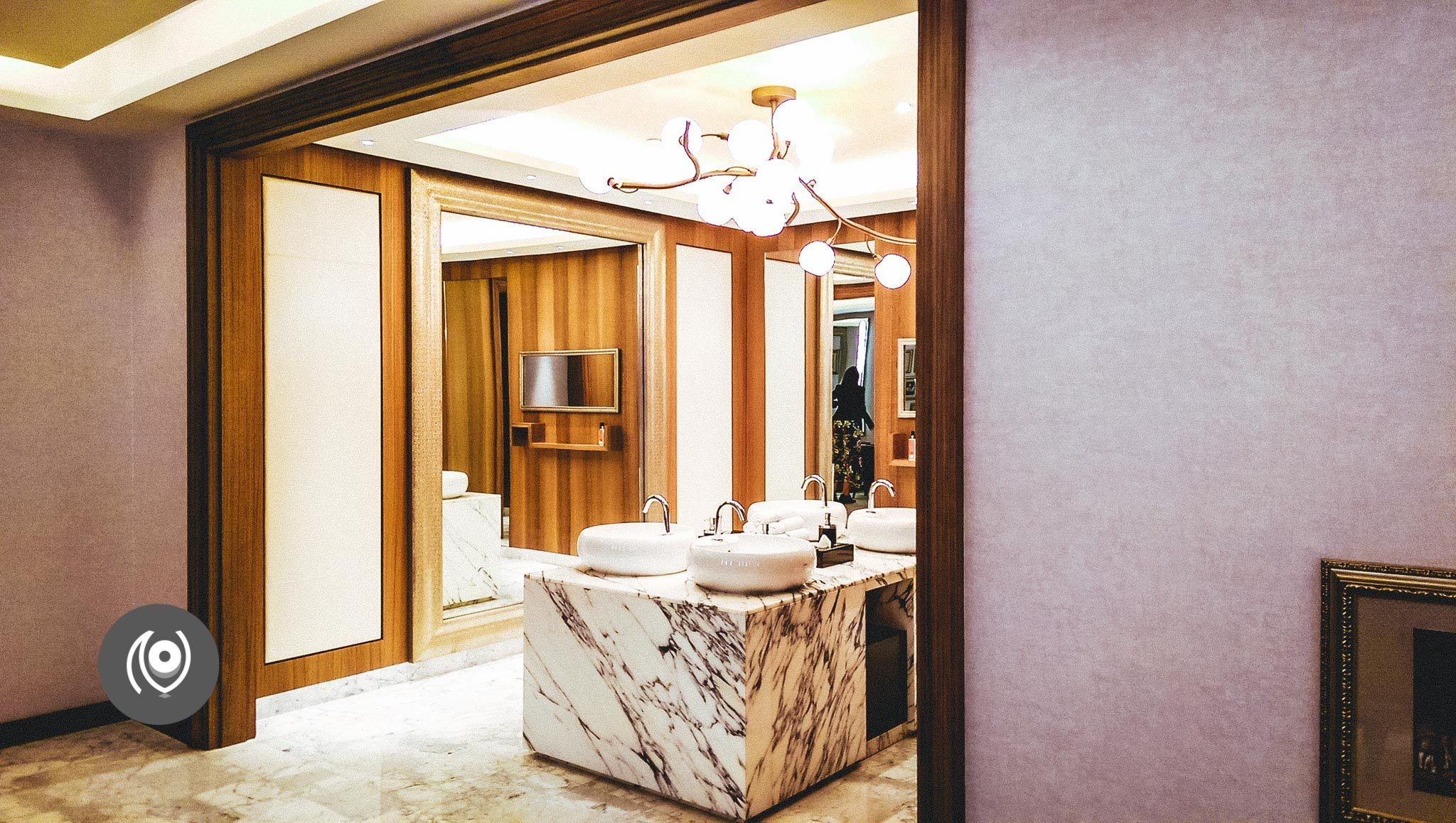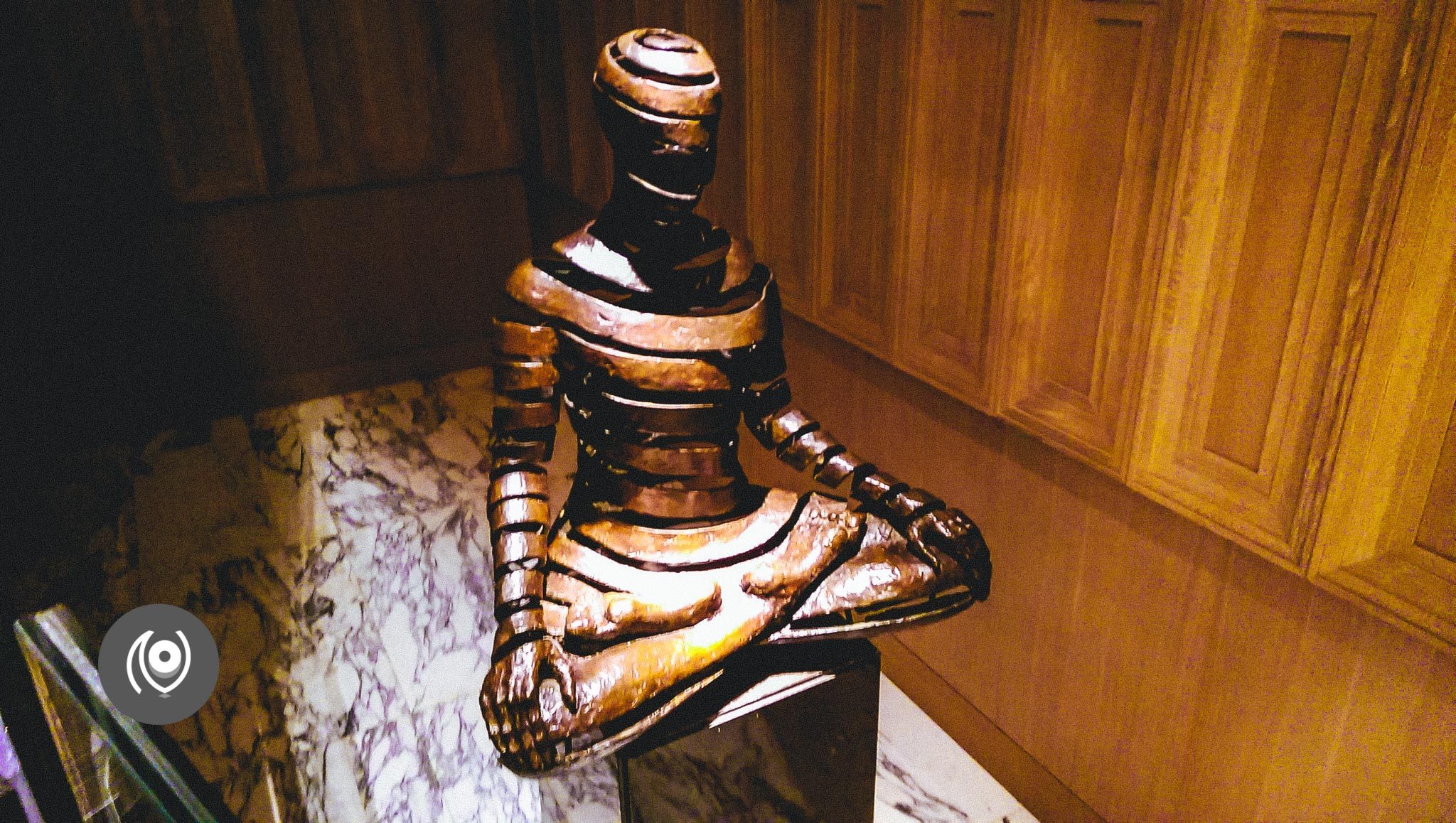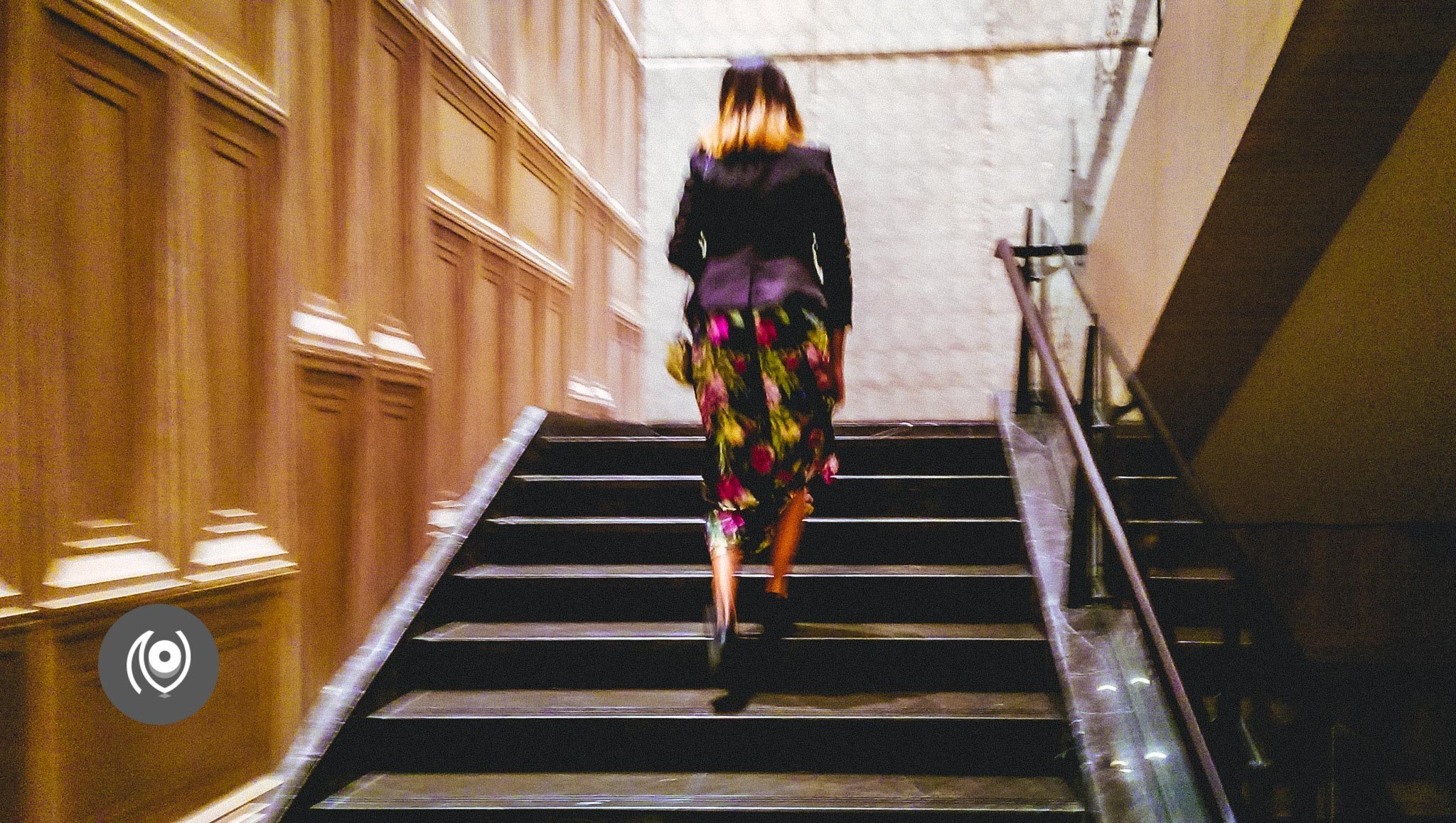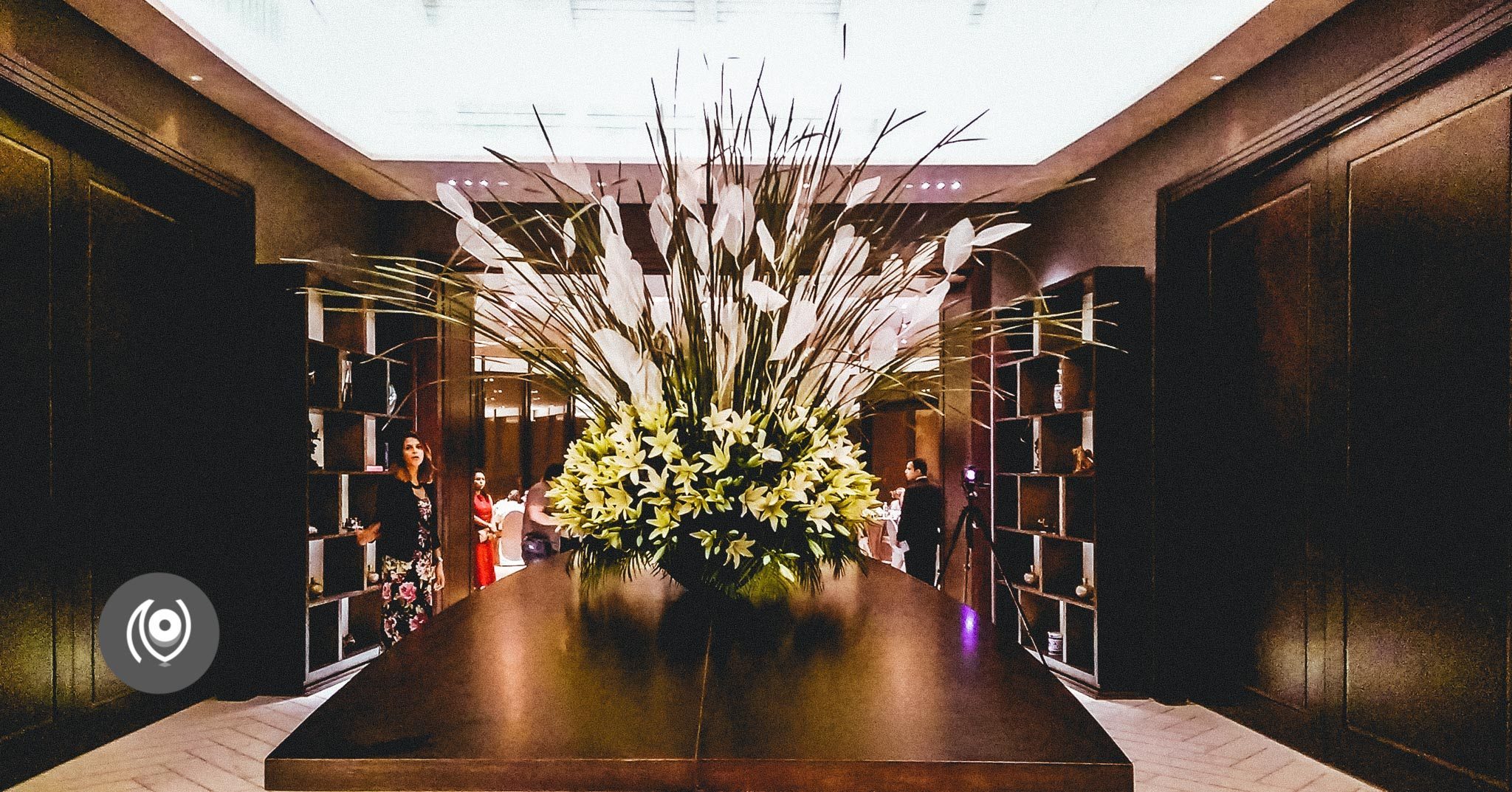 The concept of The Mansion and The Living Room at the Hyatt was quite lovely! It was like being at a house party albeit a rather posh house, getting behind the food counter to get some food, standing around at the bar area, sitting down for dinner with the guests, walking down a flight of stairs or taking the elevator to visit the washroom, etc. It did feel like home but more because of the people there than the space – great fun. The space does give me many ideas for events and gatherings.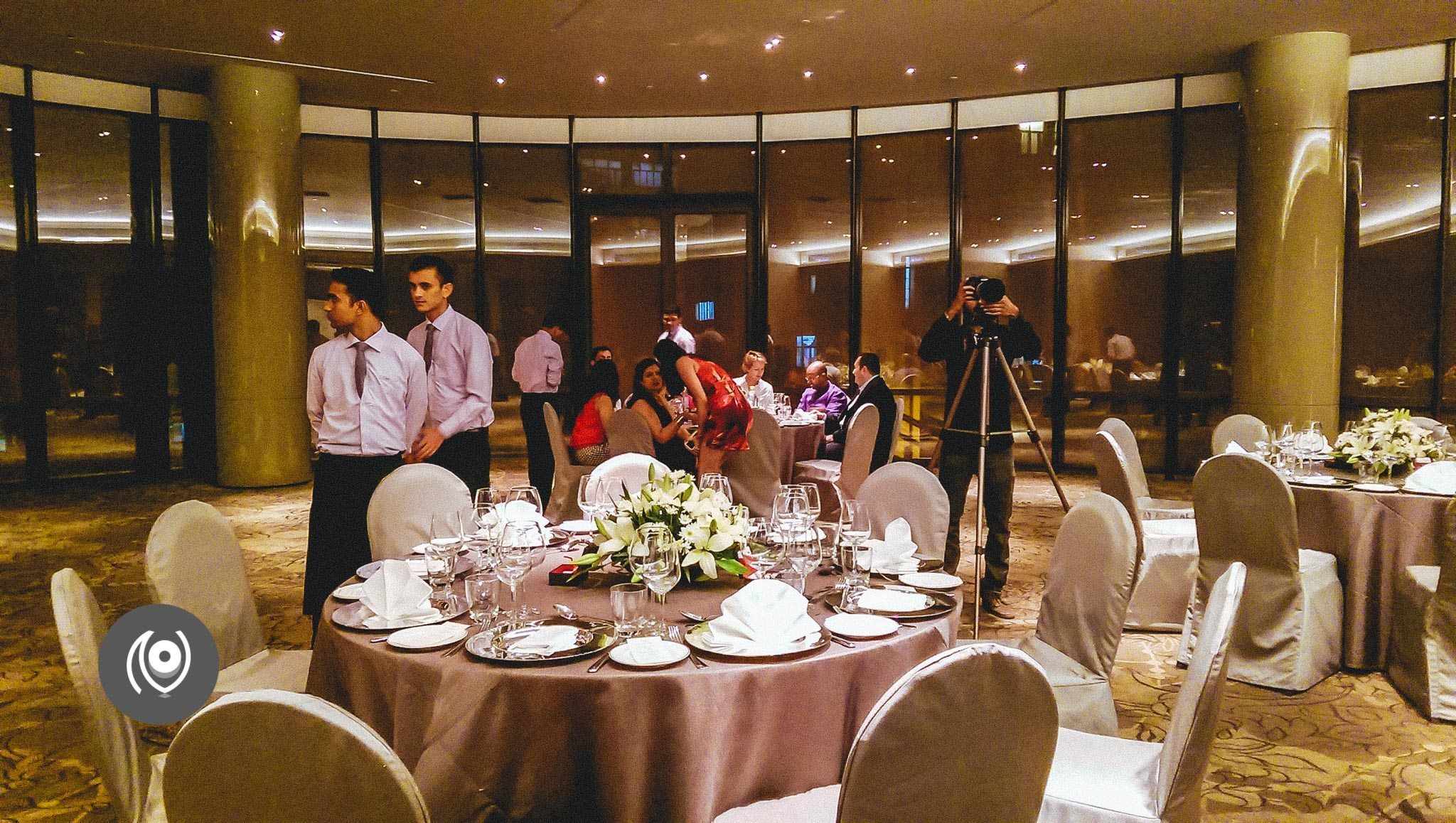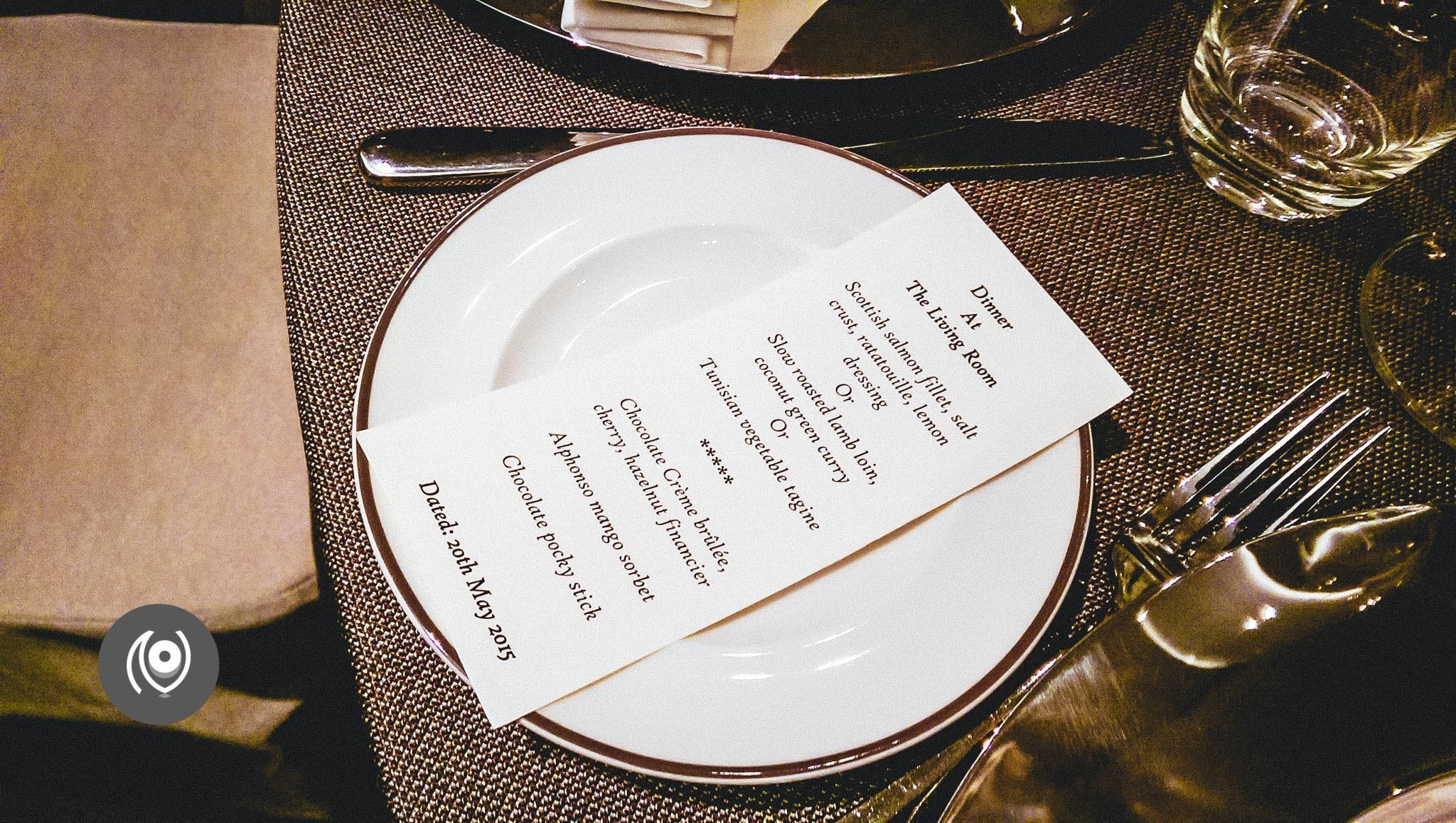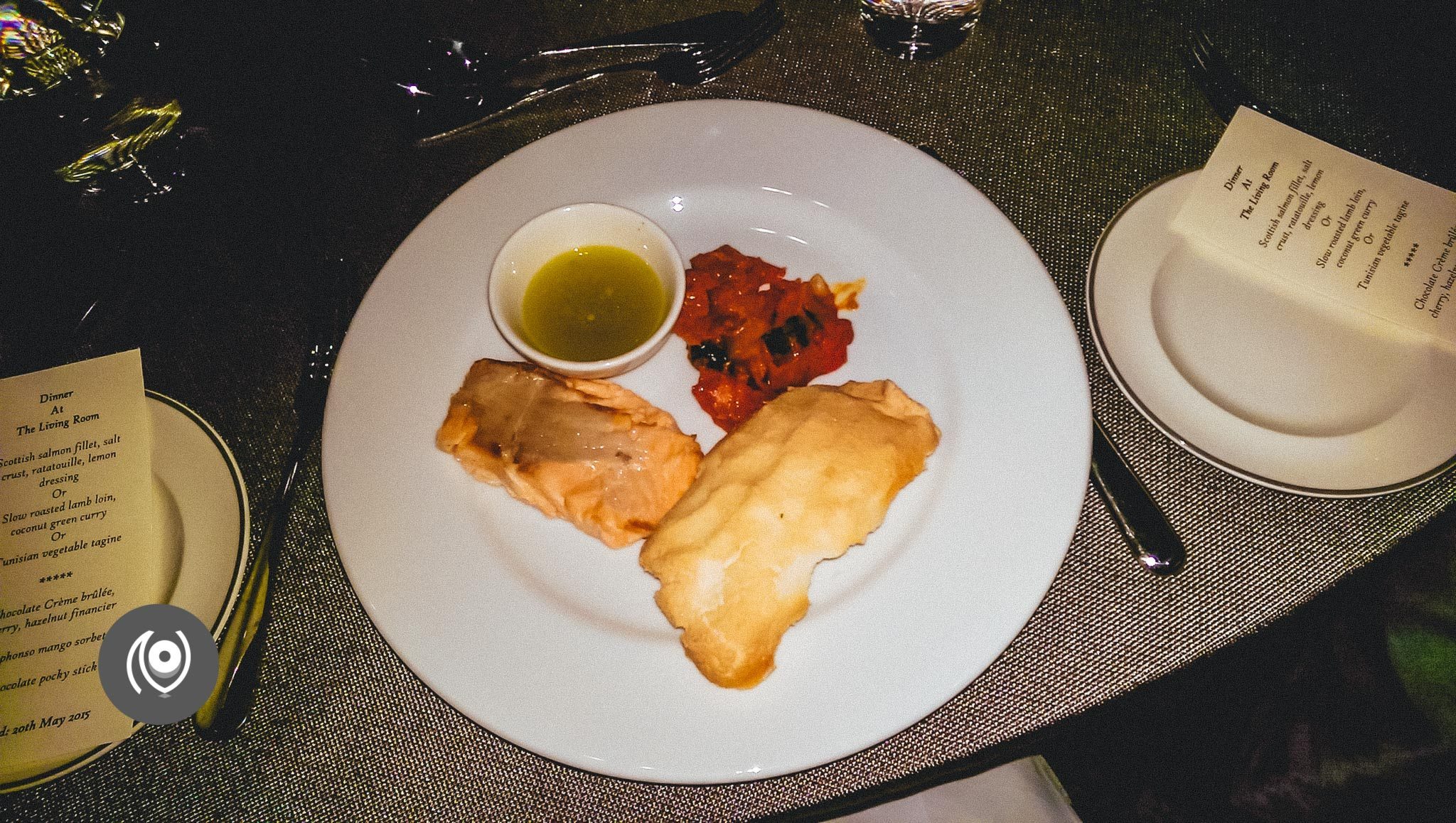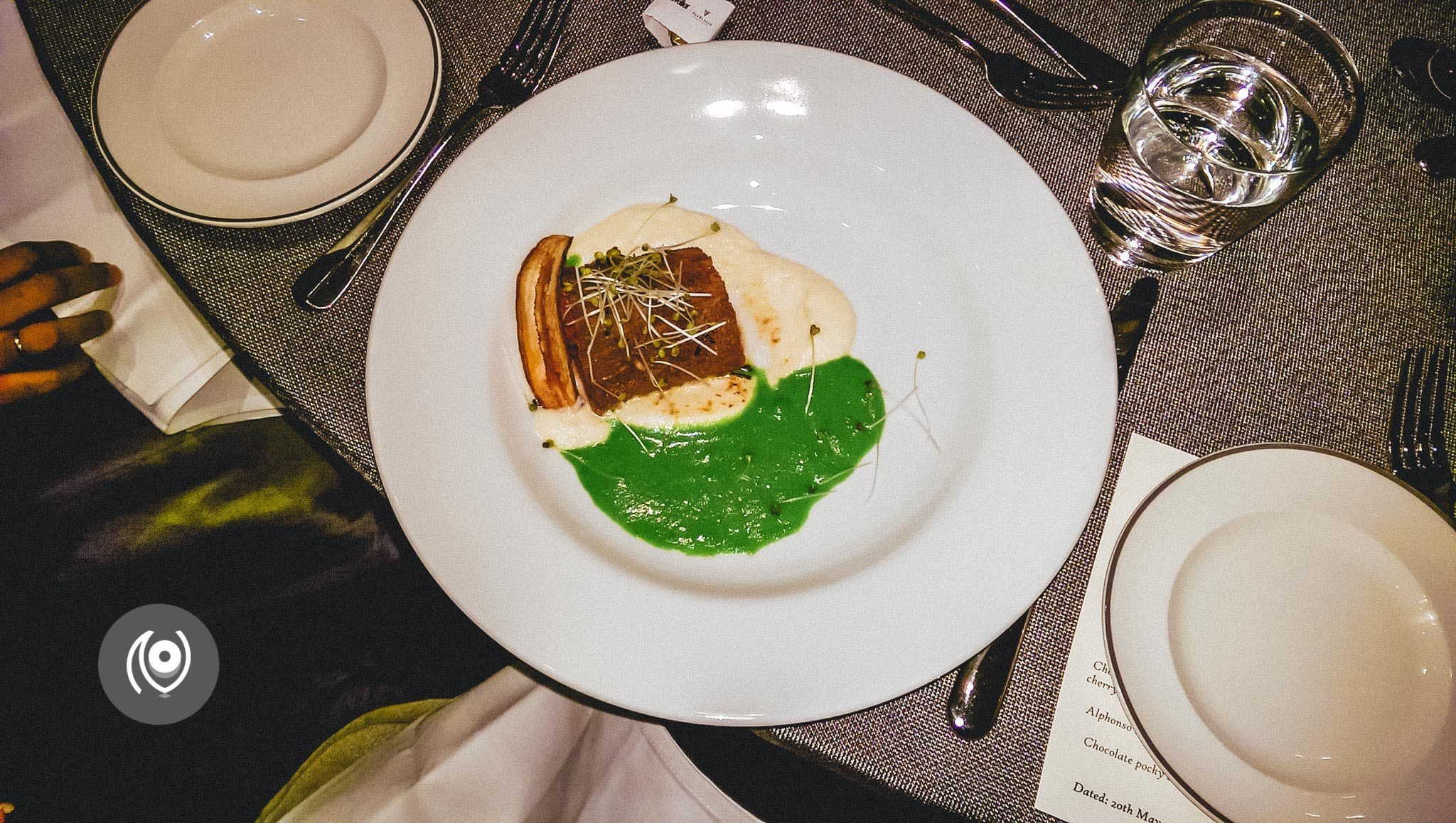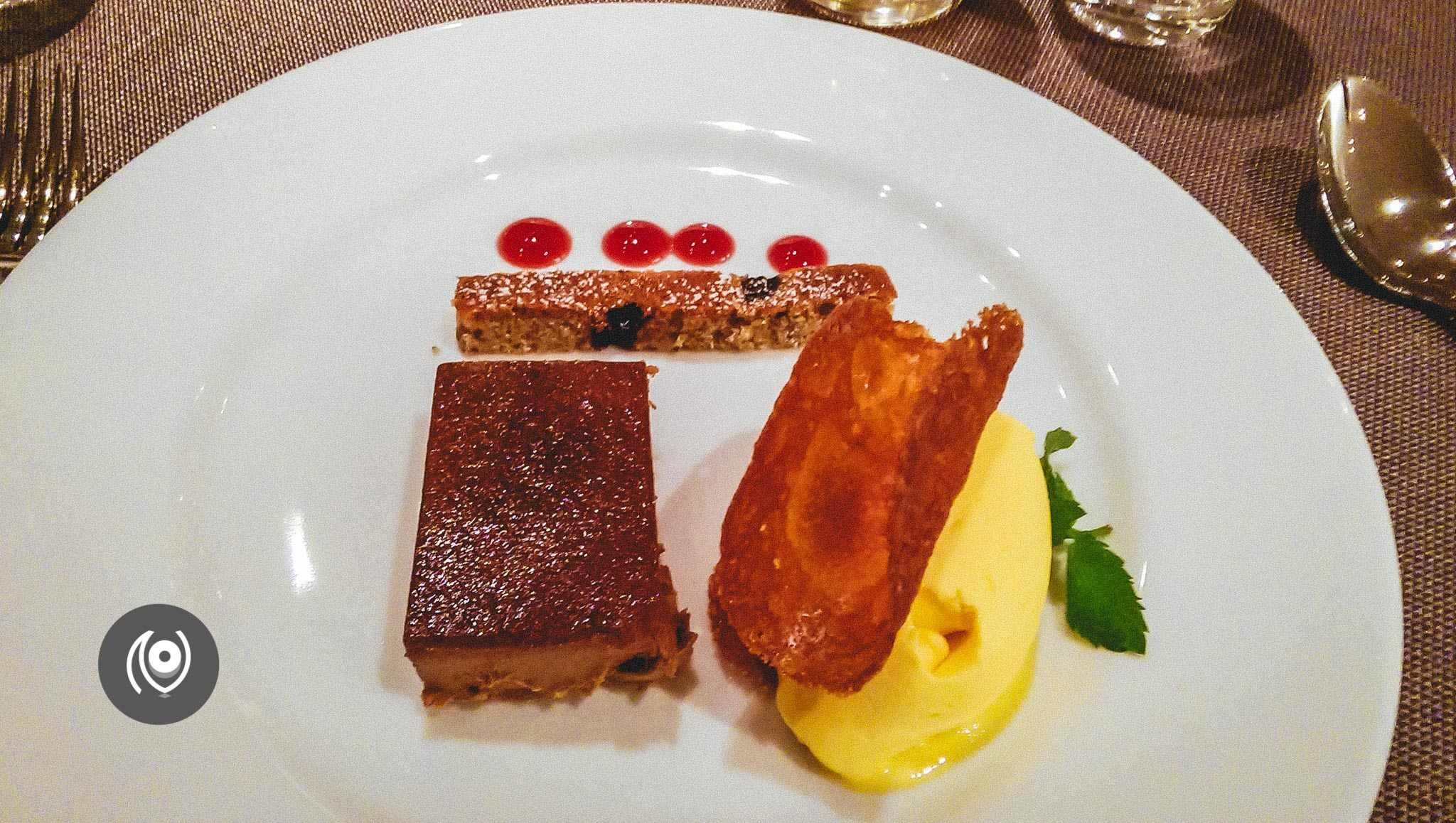 The desserts were THE BEST! The Mango ice cream and the chocolate creme brulee were AMAZING!
Thank you for having us over Divia and for the lovely evening!