Akanksha once gifted me THE most wondrously luscious soap I had ever used. She had ordered it from someone on Etsy and I retained the sticker and packaging till one day, I decided to order more for myself. Hayley Croom is the wonderful girl behind PaintBox SoapWorks and she creates a whole lot more than just soaps. I order from her as regularly as I can – my stockpile of soaps already occupies many shelves in my closet. Instead, I order body lotions and lip balms and sugar scrubs. And I love everything.
On my skin, the body lotions are lovely and light-enough for use during Indian Summers. I sometimes layer two of them to combine their fragrances. I've featured Hayley's work earlier and she is the queen of fragrances. I have no inkling of her future plans but I would absolutely love to see her do some fragrances and perfumes. She already does some solid fragrances that you apply like a balm to your pulse points and I have a couple of those. But spray on perfumes would be SO beautiful from her portfolio of wondrous aromas.
My haul this time includes The Nihilist, which is a goat's milk moisturiser – best used in Indian Winters but works wonderfully well for my hands, nails and feet – and knees and elbows, which tend to have thicker skin, which is harder to moisturise with lighter lotions. I have featured The Nihilist earlier, here.
The three lotions I ordered are Sky Blue Sky, Lemony Biscuit and the beautifully named The Bees' Lament. Sky Blue Sky is my favourite from these! It makes me feel happy and fresh and like I just had a fun time in a waterbosy someplace beautiful. I also love Lemony Biscuit for it's quirky capability of making me smell like a freshly baked citrus cookie! The fragrance doesn't last long though. The Bees' Lament was another surprise that grew on me. When I used it the first time, it smelled pretty but ordinary. After using it a couple more times right after a shower, I have fallen in love with it. It has this gorgeous summer honey fragrance that stays in a mellow and subtle way throughout the day.
PaintBox SoapWork's sorbettos are another staple in my bathing room. These too I tend to layer when I have time for long shower. The Sorbetto plus body lotion routine adds these subtle scents to my skin and I really really like that.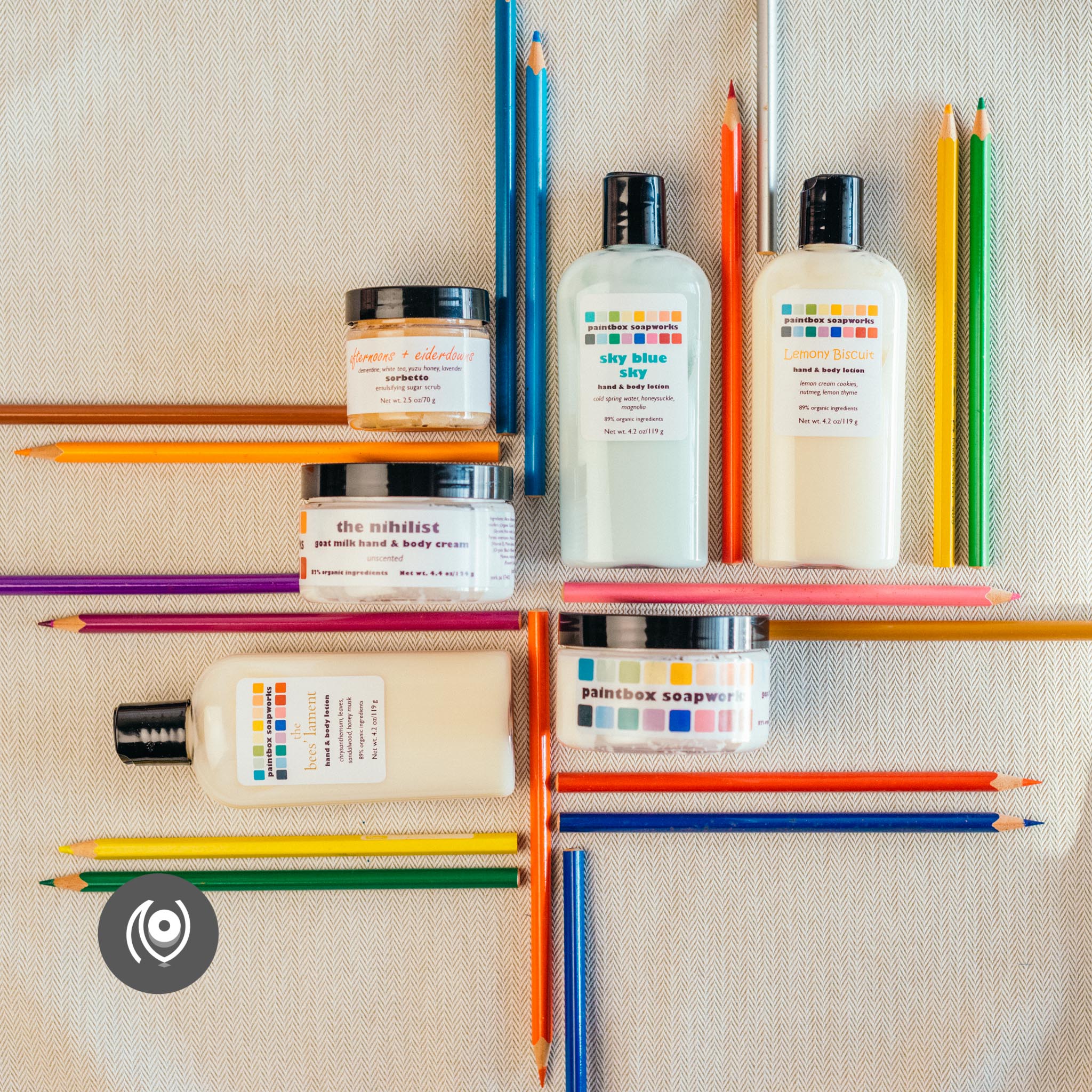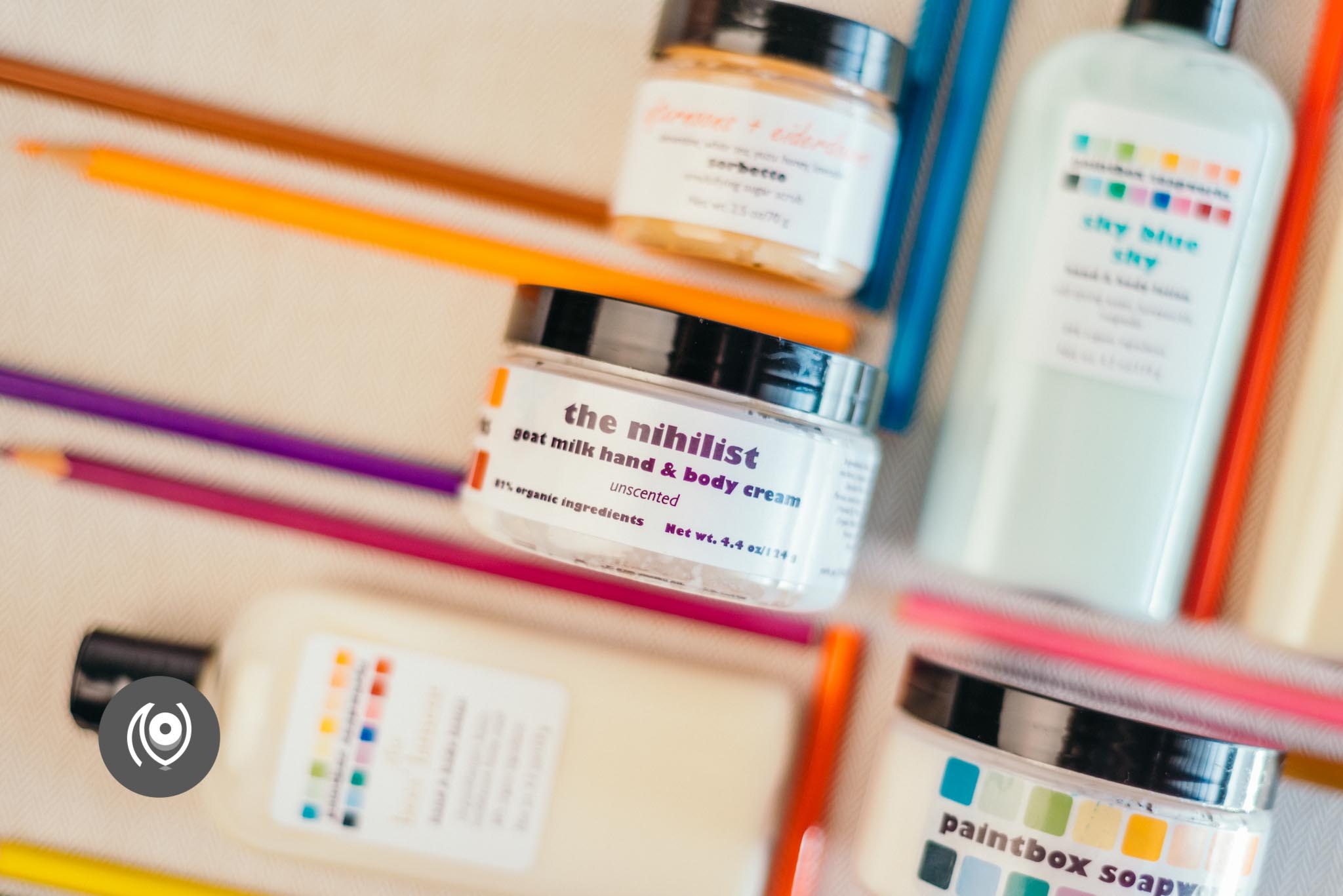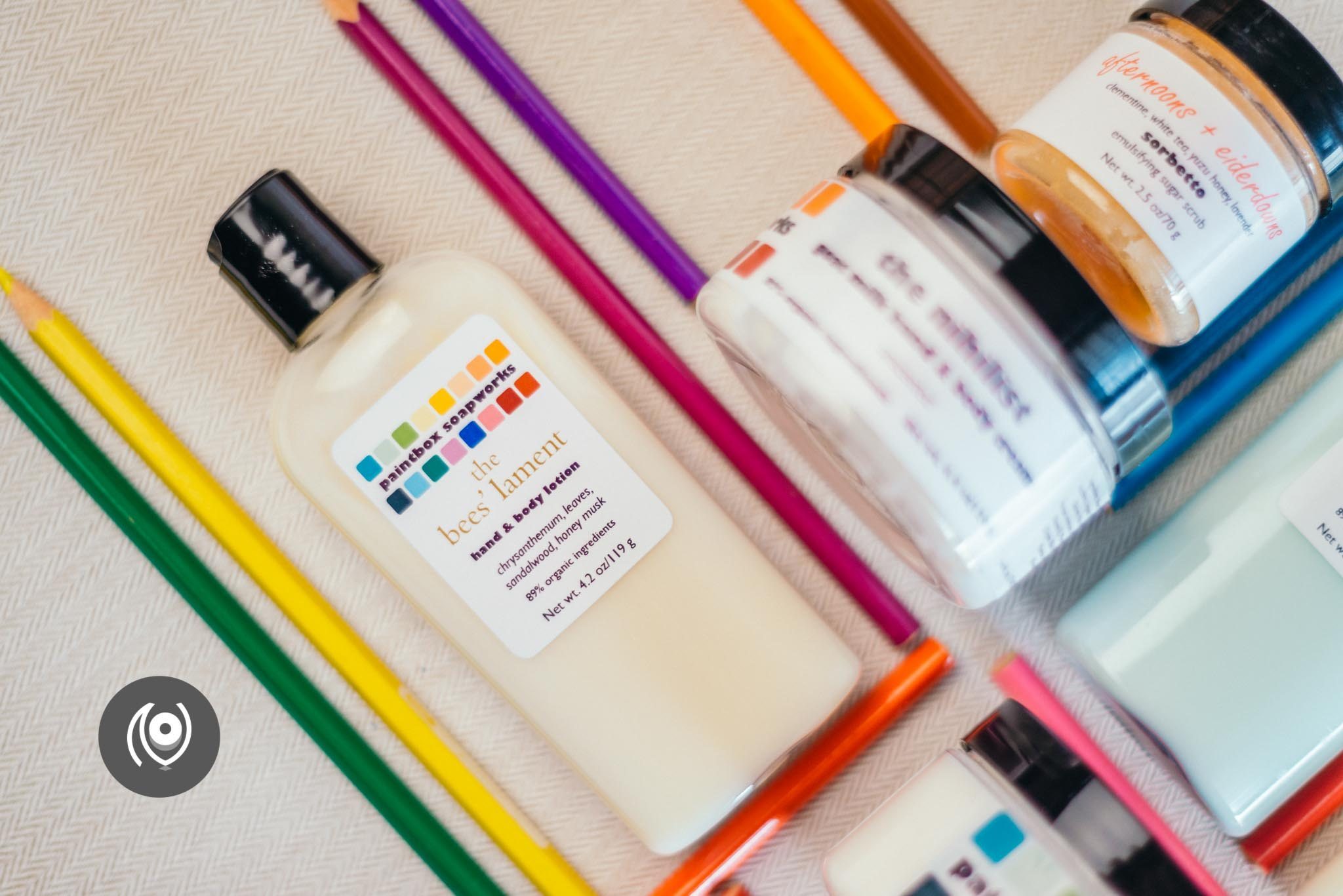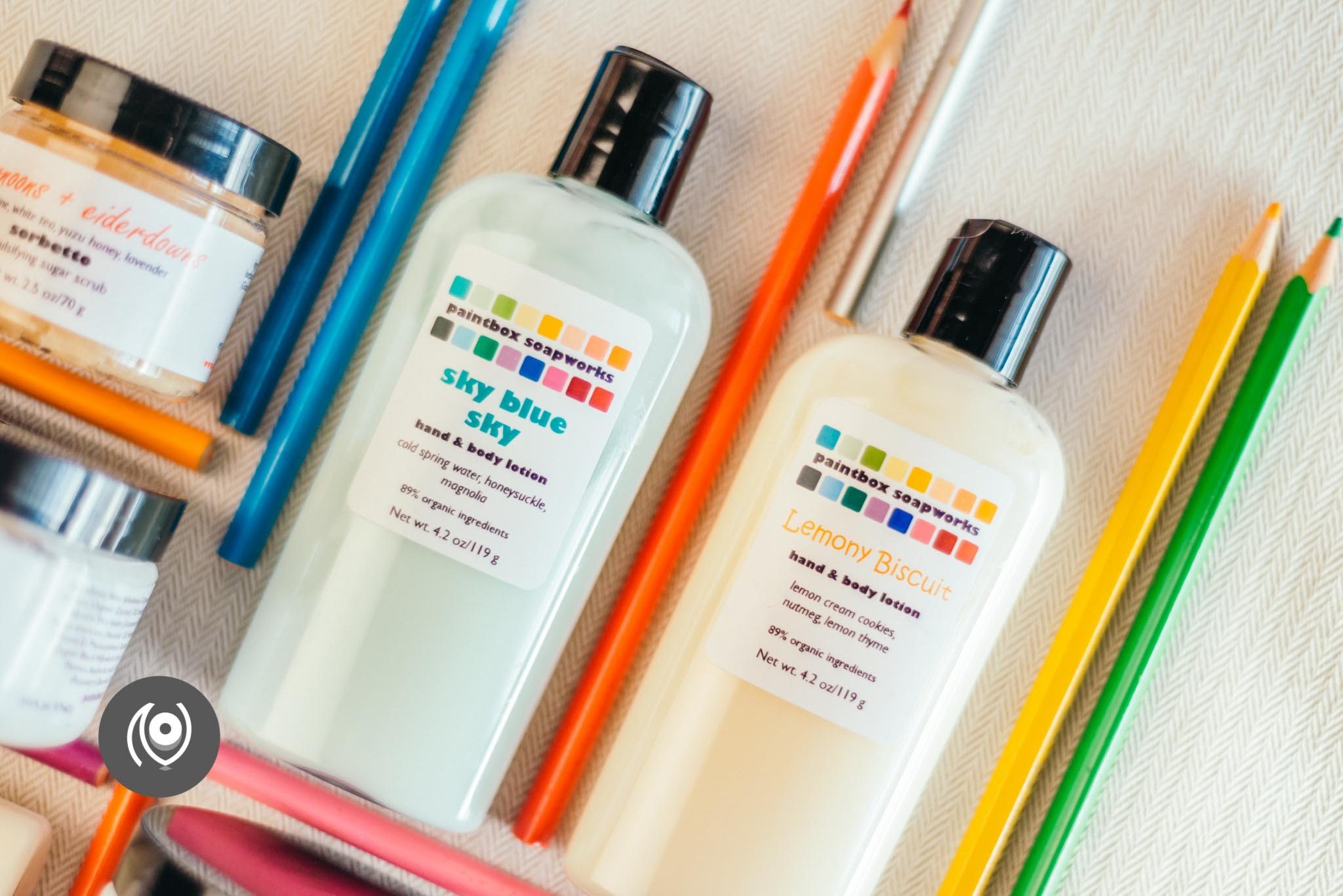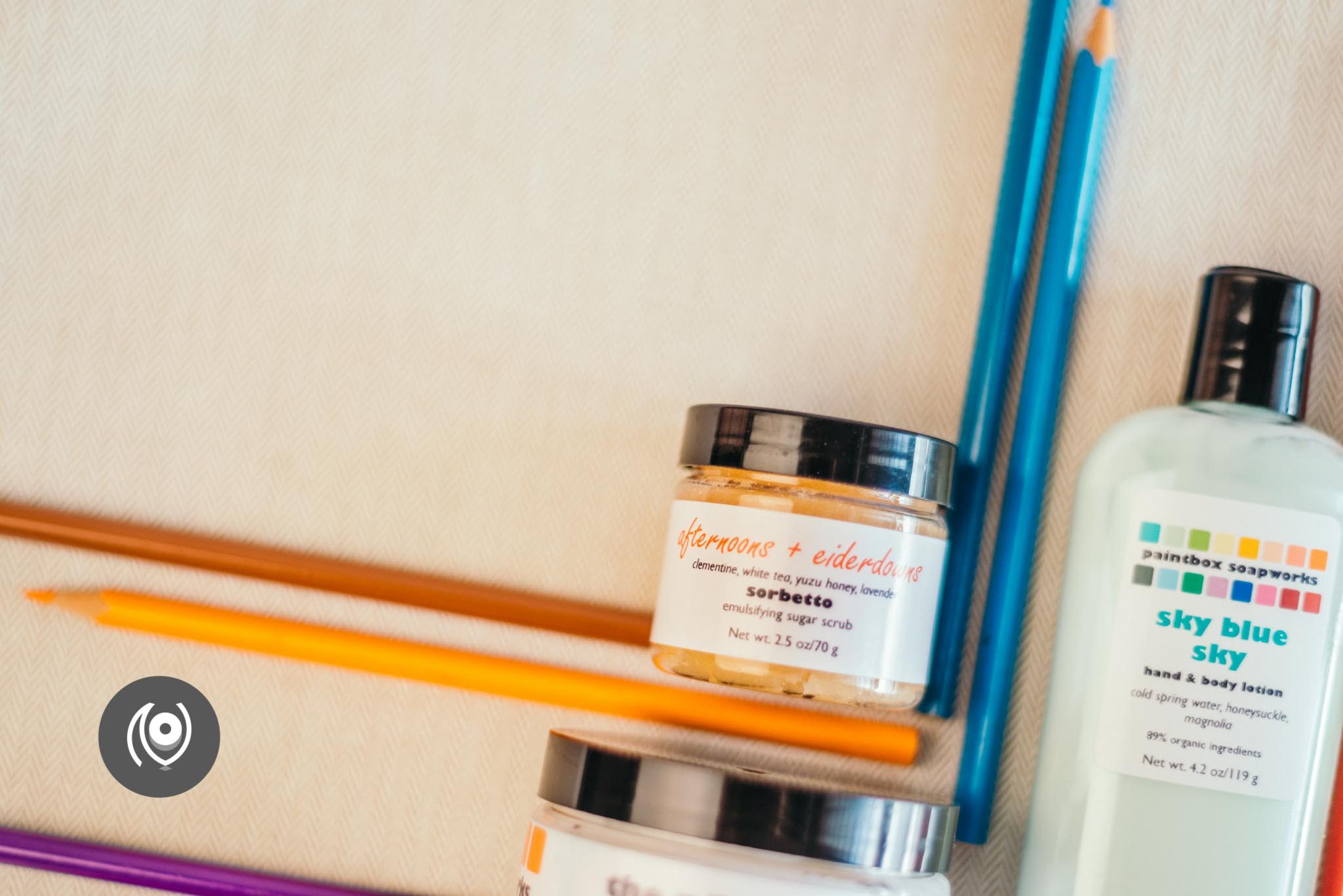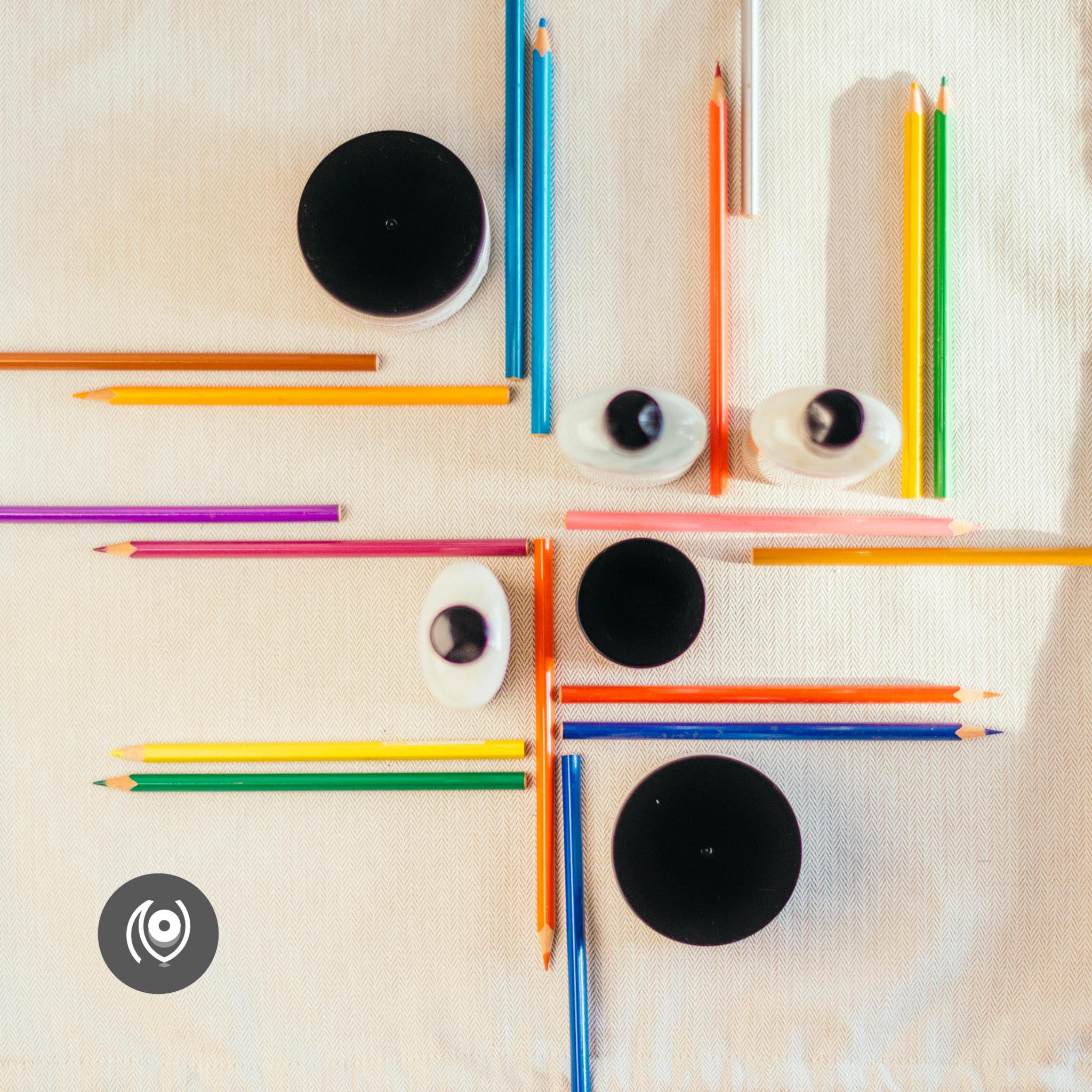 Hayley always send in tiny bits of soap heaven and this time I got to try out two prototypes! OMG Potting Shed in a Deluge is SO FABULOUS! It's like a tiny sliver of ocean in my hand. Again, my being a water-baby has something to do with me taking to the scent like this. Lovely, fresh and makes my mouth water. Three Continents Watson v2 also reminds me of expanses of water with a fresh tingly feeling but this fragrance has its strength in the fact that it lingers – it develops into quite something else a little after you've actually used the soap. The Crimson & Clover did not make an impression on me probably because the scent is subtle and I'm all for the big-bang 😛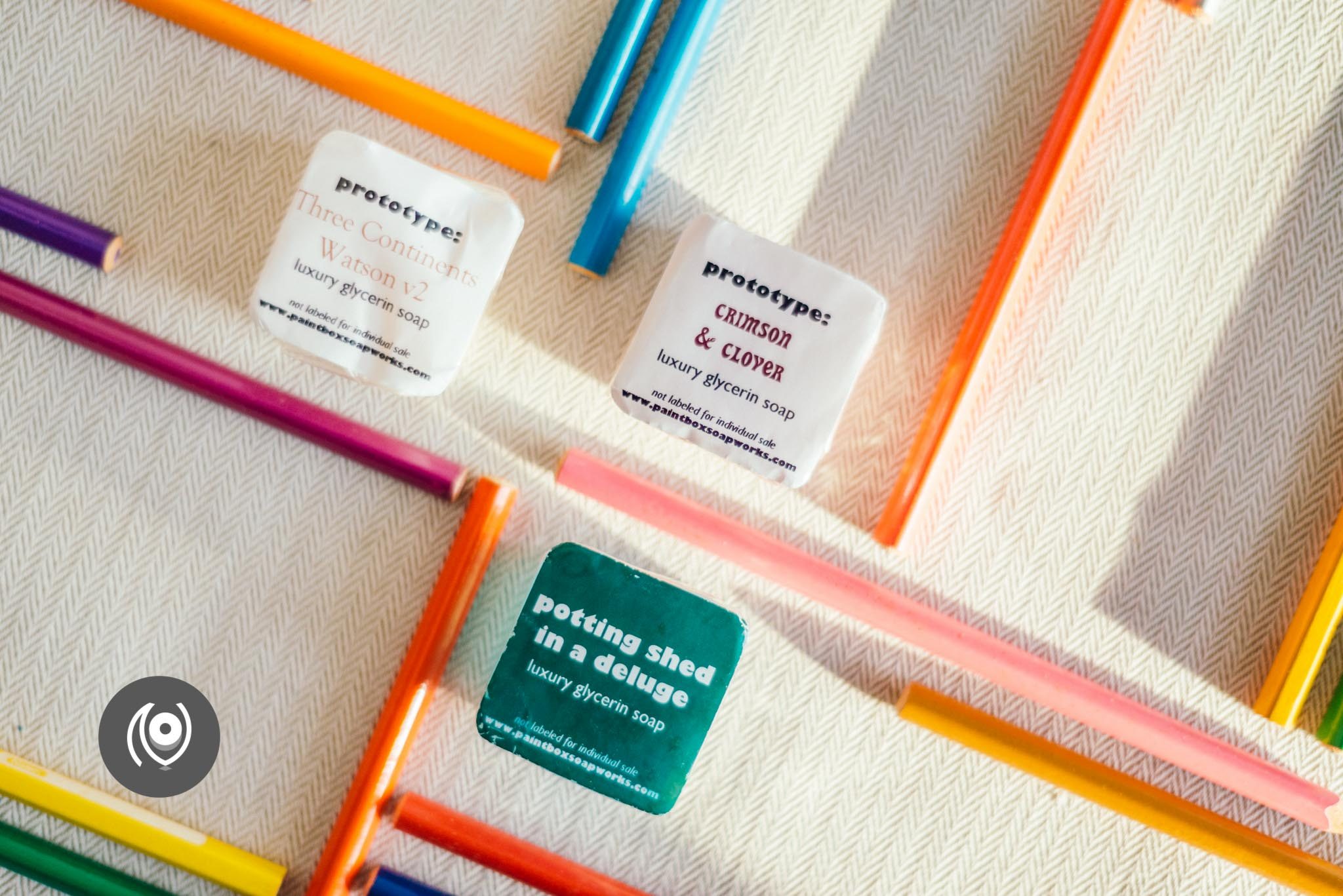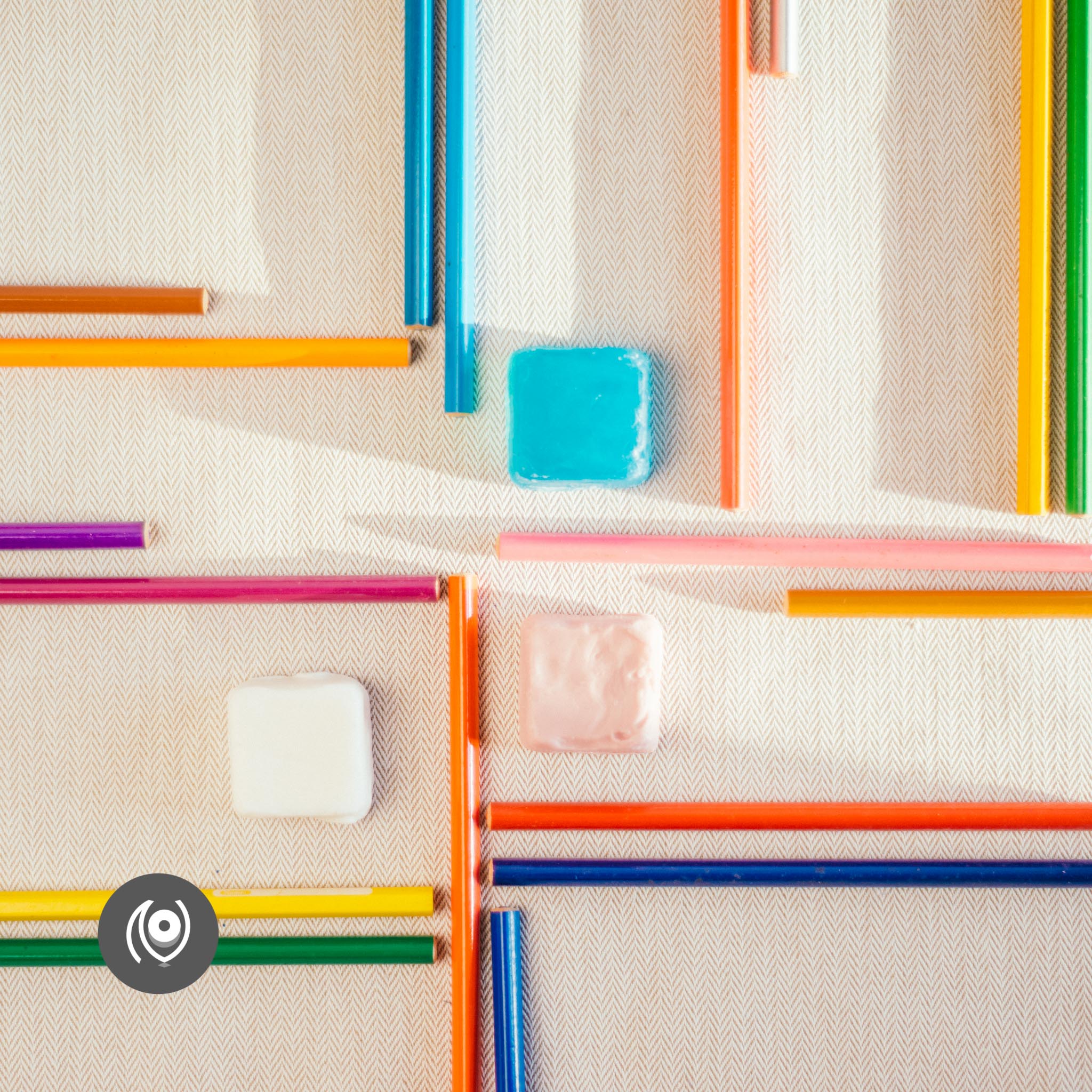 And here I am, using the Sky Blue Sky lotion – I carry it in my bag. My hands and fingers tend to dry up quite quickly and this bottle is quite nice to have around. Doesn't make my hands too greasy and gives a beautiful fragrance as well. This was photographed on the day we were shooting for the 39th Edition of #CoverUp.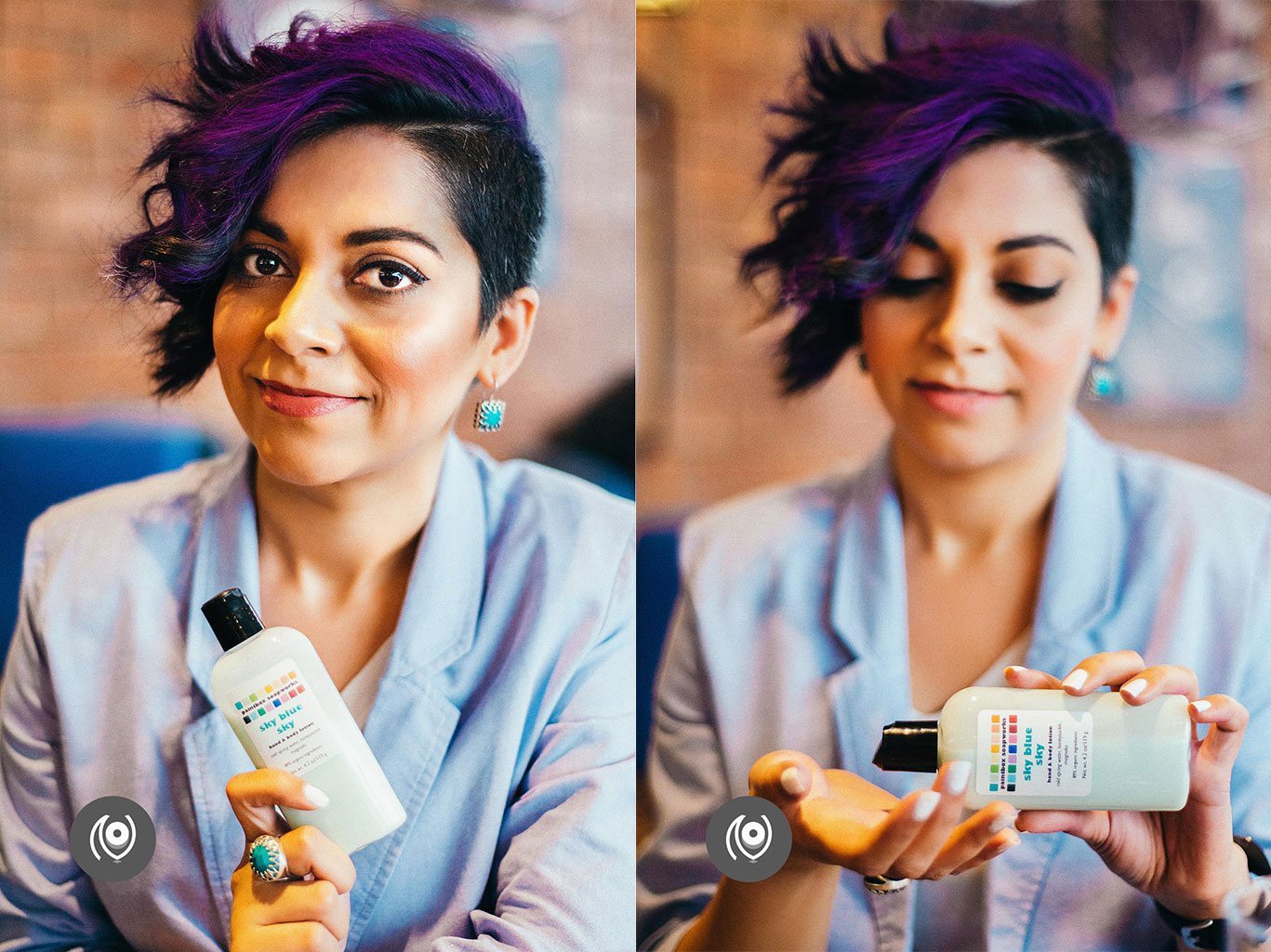 Paintbox Soapworks delivers all over the world and the shipping costs are SO worth it. If you order a decent quantity, Hayley makes sure she works out a better shipping price for you as well, utilizing the shipping company's packaged box flat rate.
If there's one brand's product that I would consider eating to participate in the "eat your cosmetics" wave that is taking place in the world right now, it would be Paintbox Soapworks!
Paintbox Soapworks on Etsy | Facebook | Twitter | Pinterest | WordPress
Previous PaintBoxSoapWorks features on Naina.co