Ooooh yeah! Monsoon rains have finally arrived in Delhi. Having long thought about doing something related to a season's #MustHaves in the wardrobe, the Amazon collaboration came at the perfect time! I trawled Amazon's Fashion section for hours – there's really way too much to choose from. I kept adding things that caught my eye to one of my WishLists. I was looking for casual clothes and accessories that would be comfortable, wearable, simple and colourful. The Monsoon season can mean no peek from the Sun for days together and adding colour to my wardrobe is my sure-fire way of keeping it lively. This is also the first ever #CoverUp to be photographed in the rain! YAY!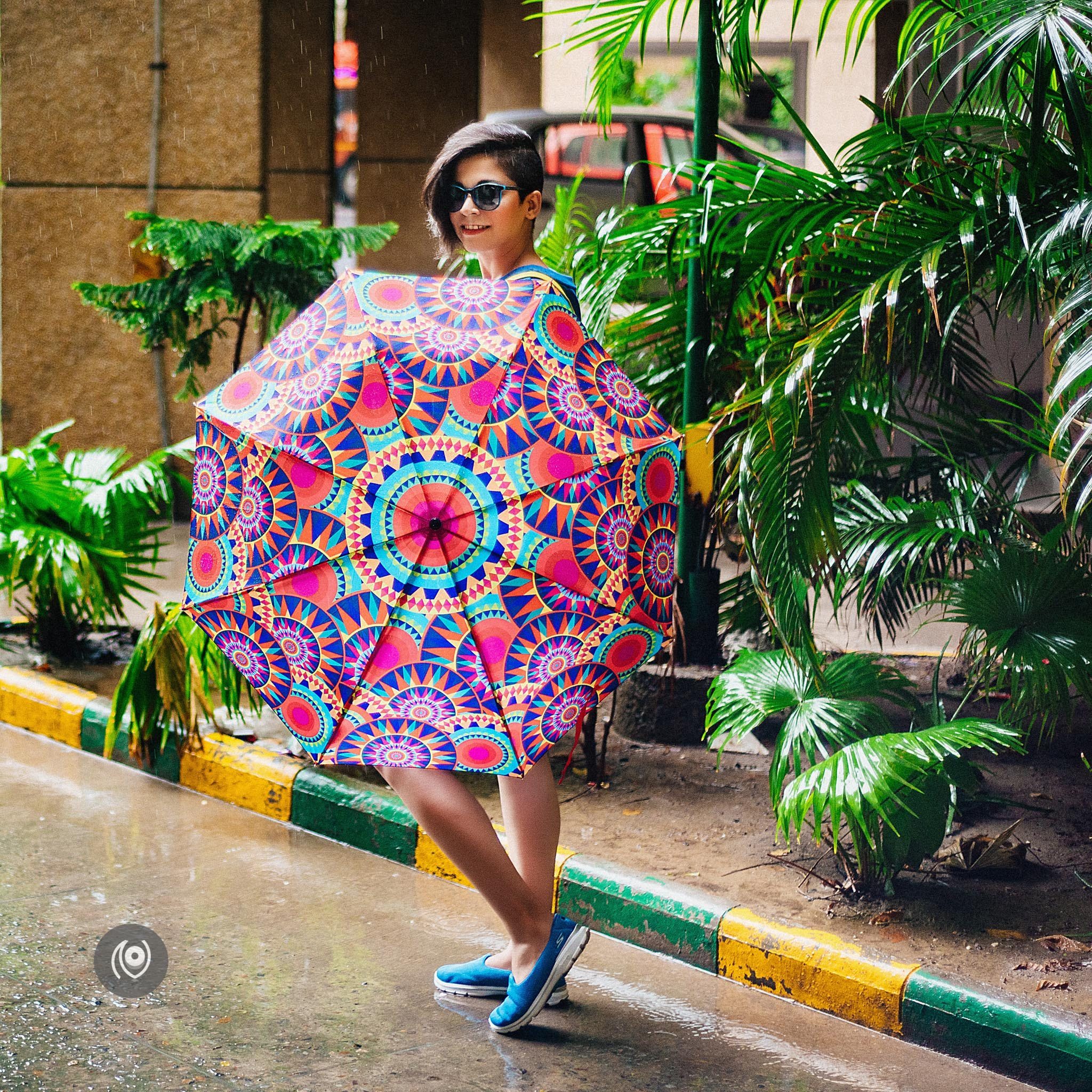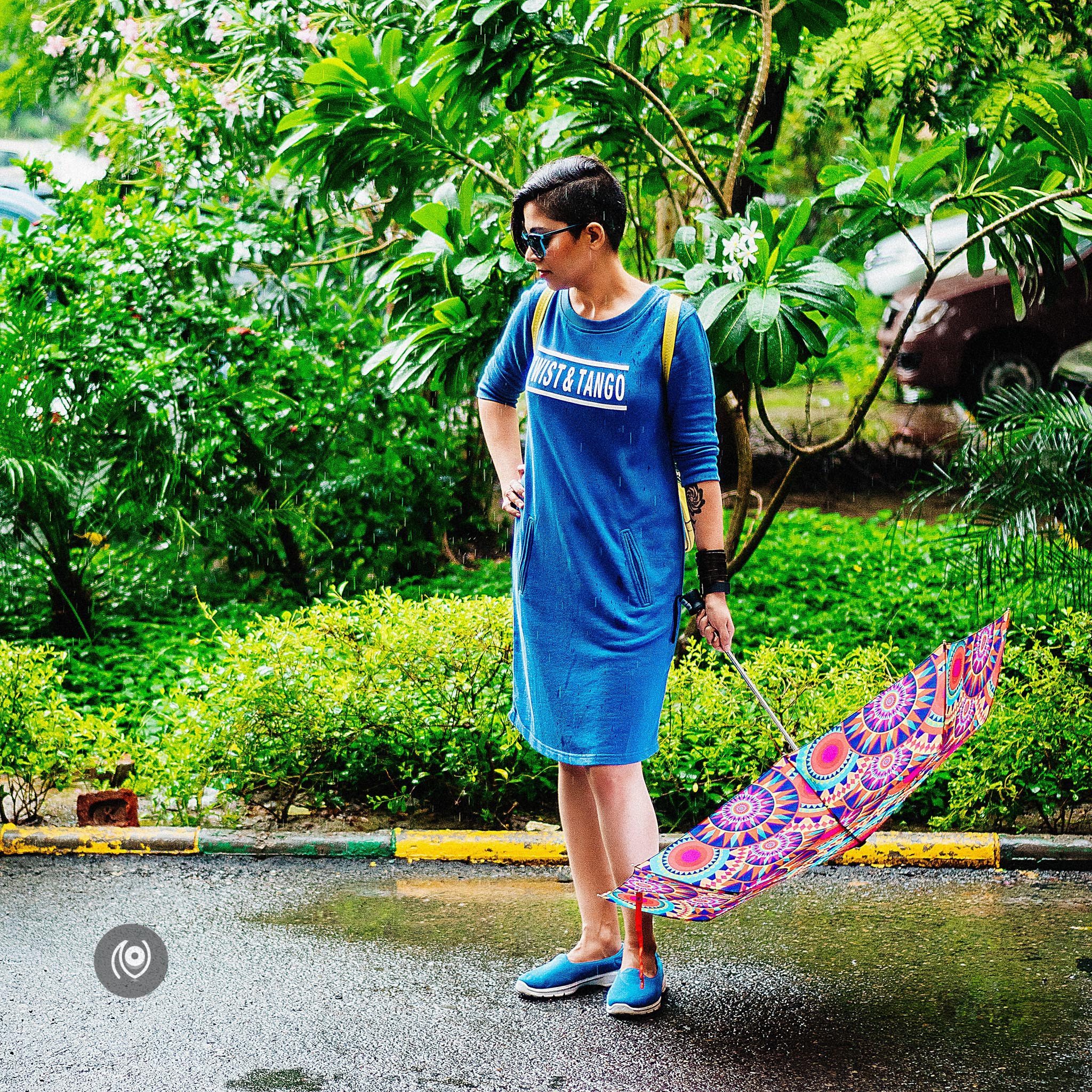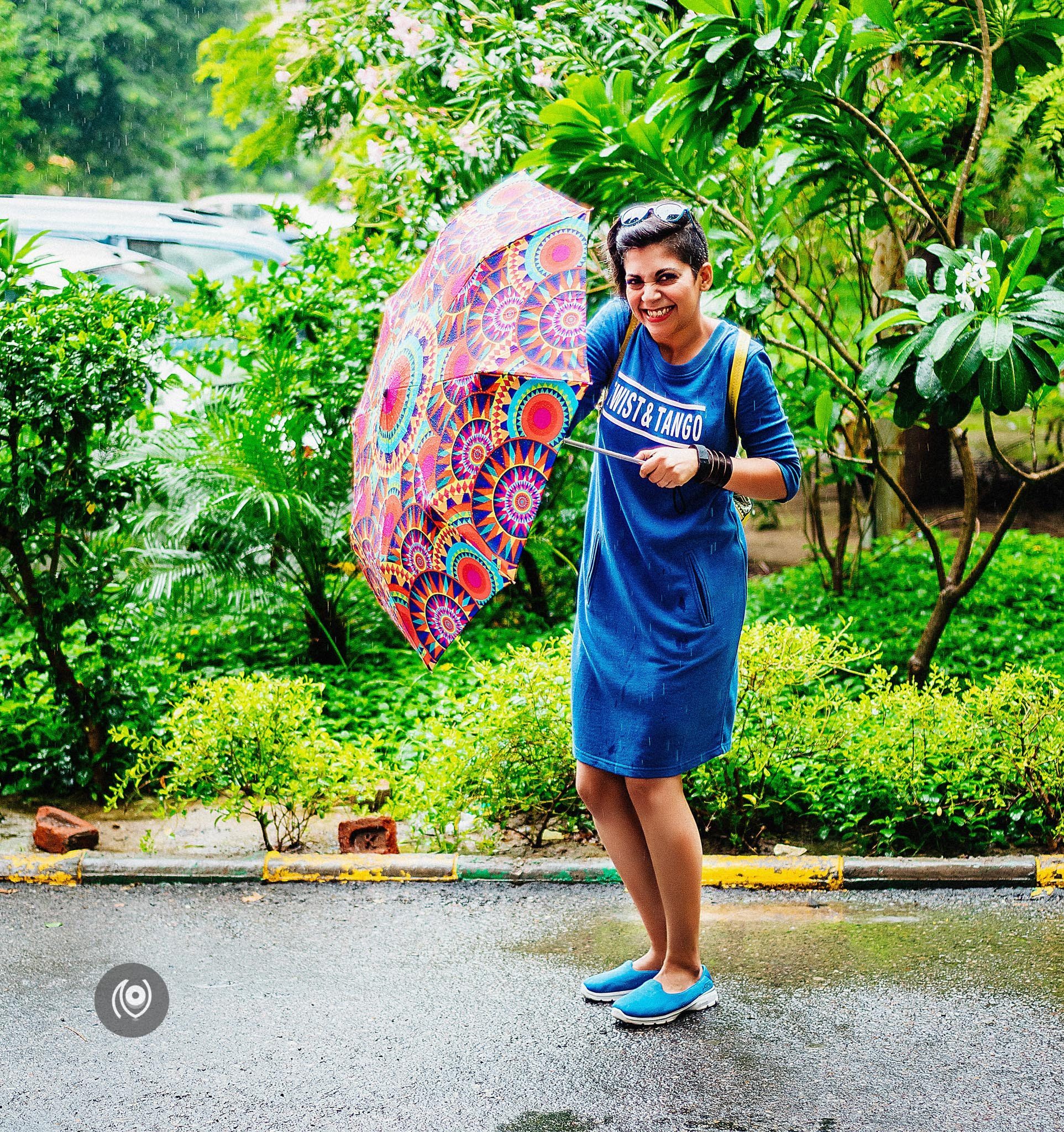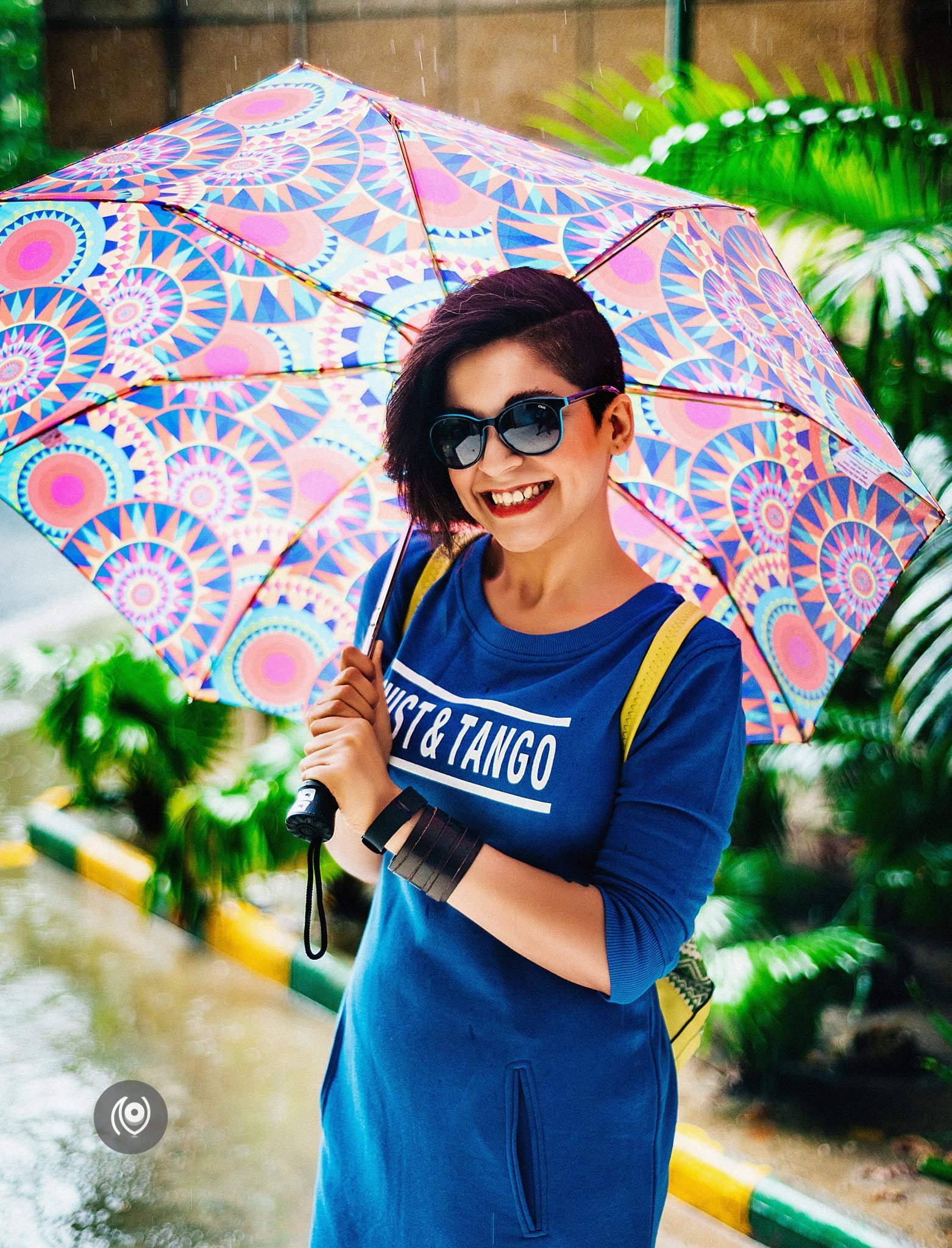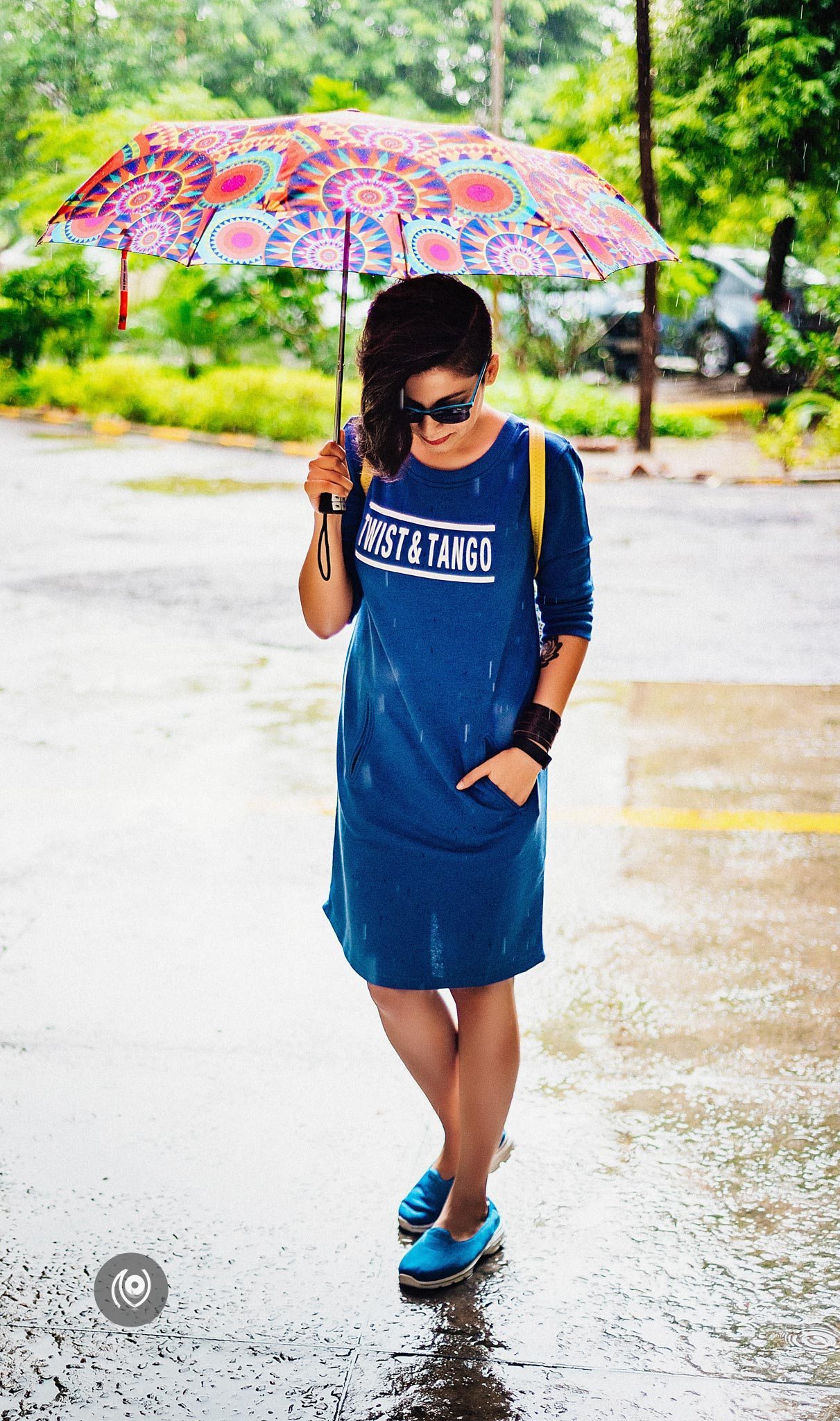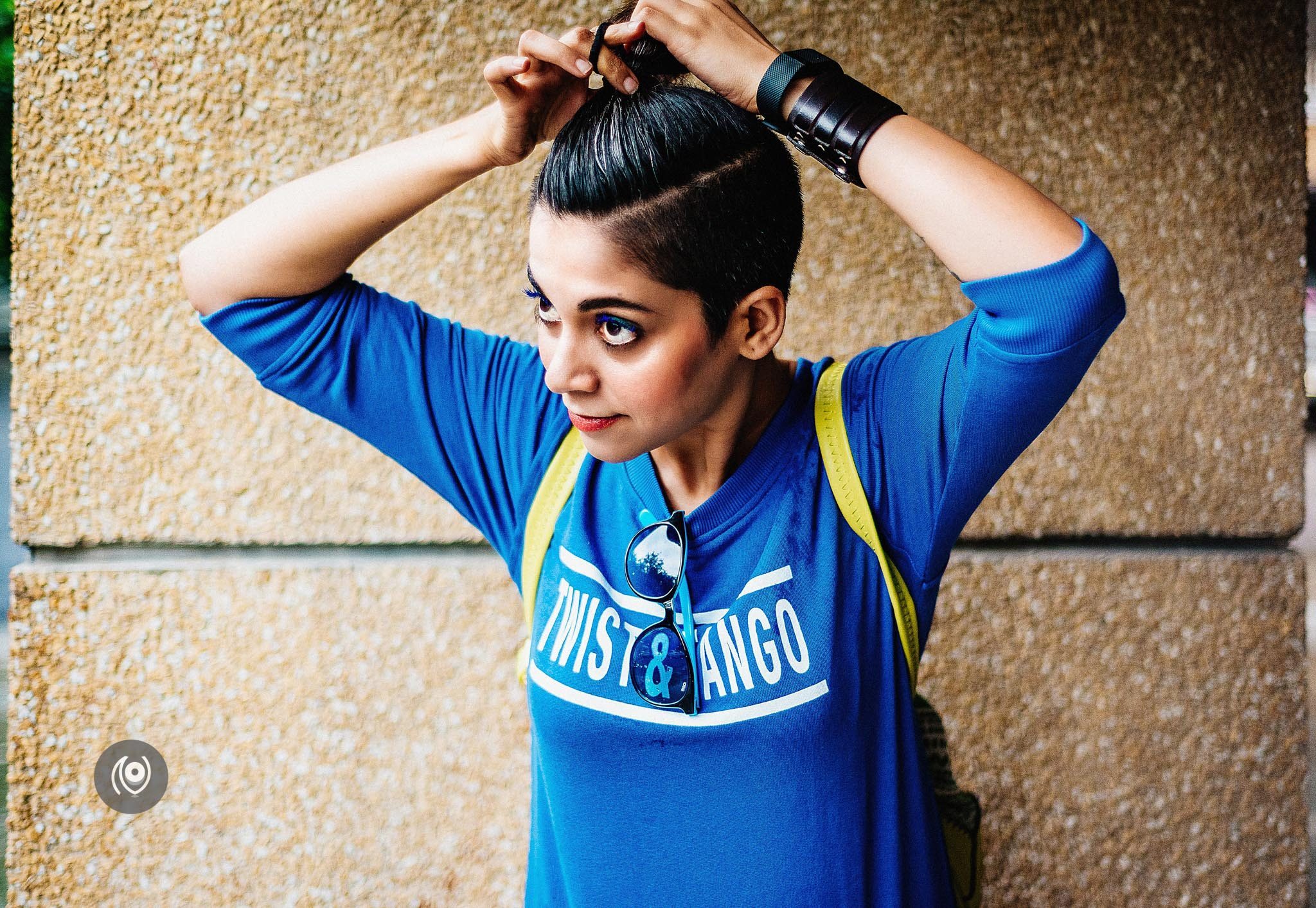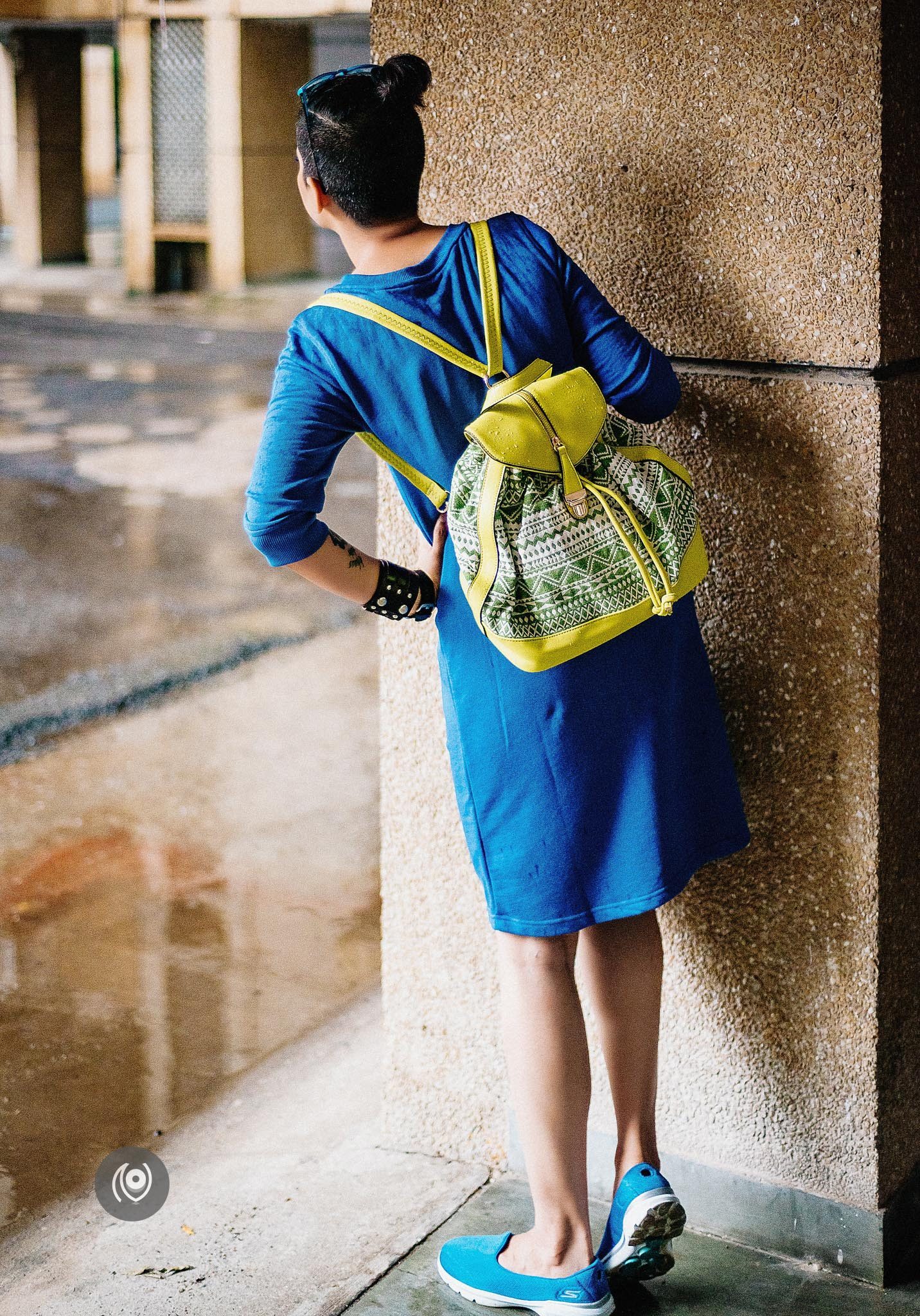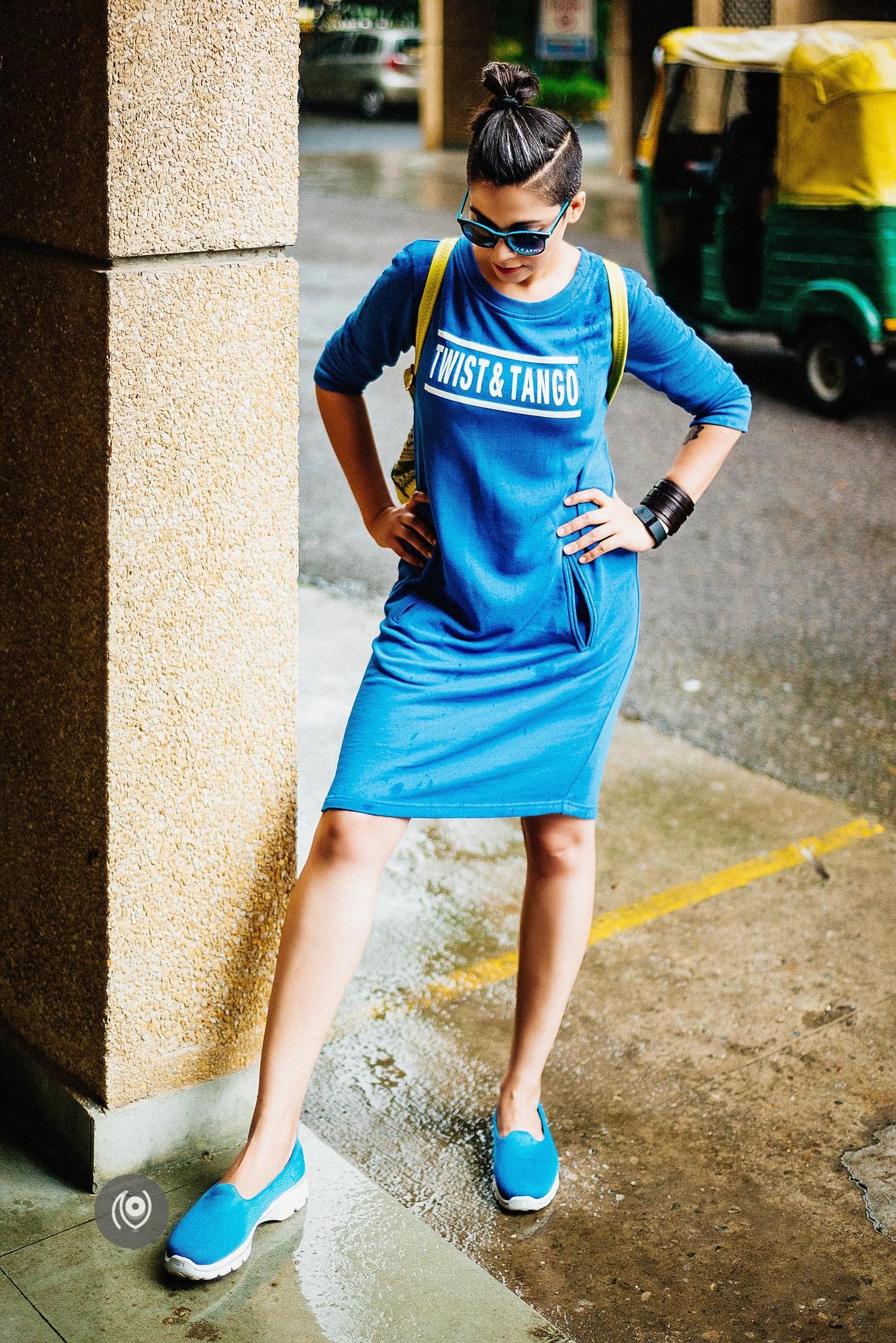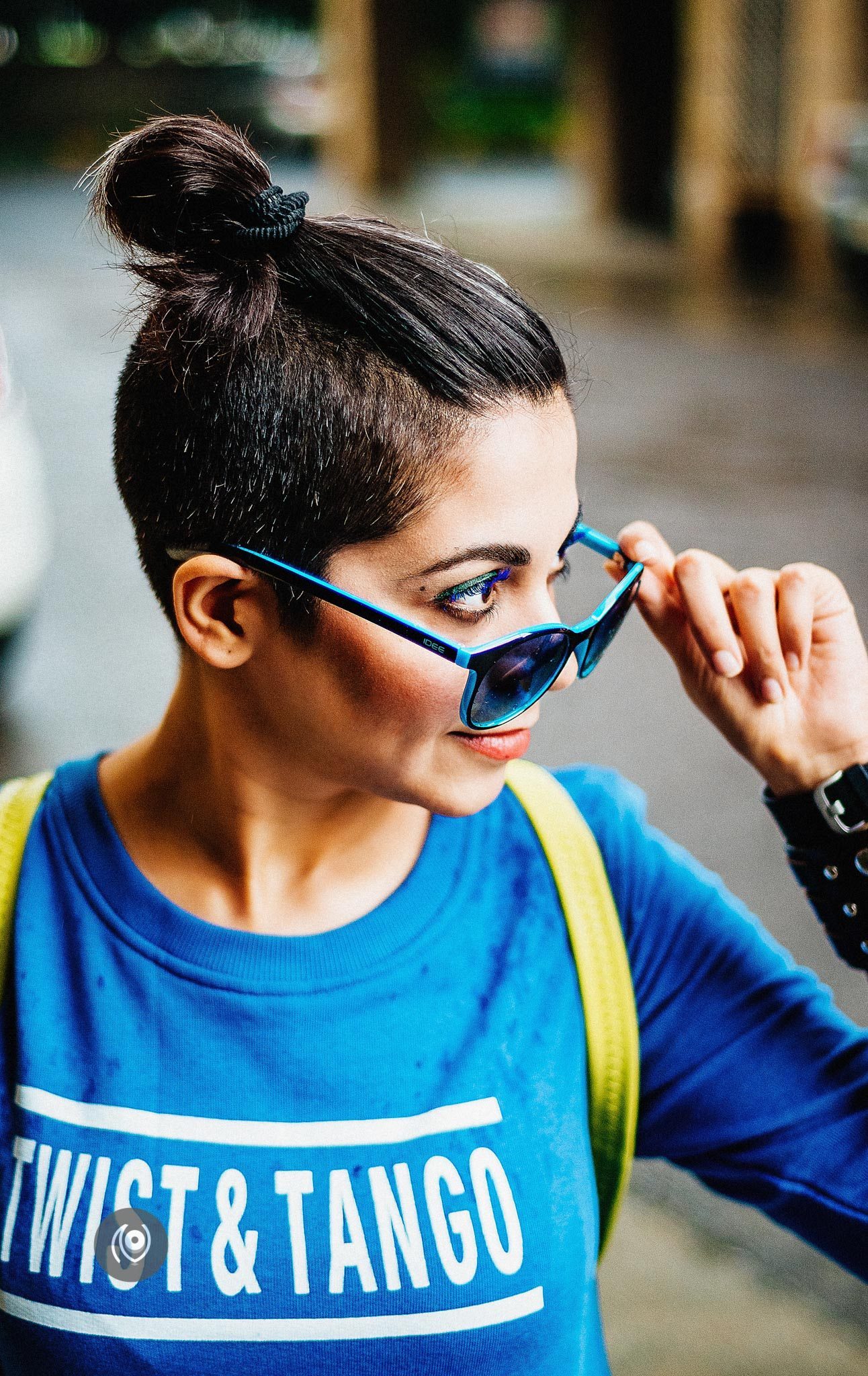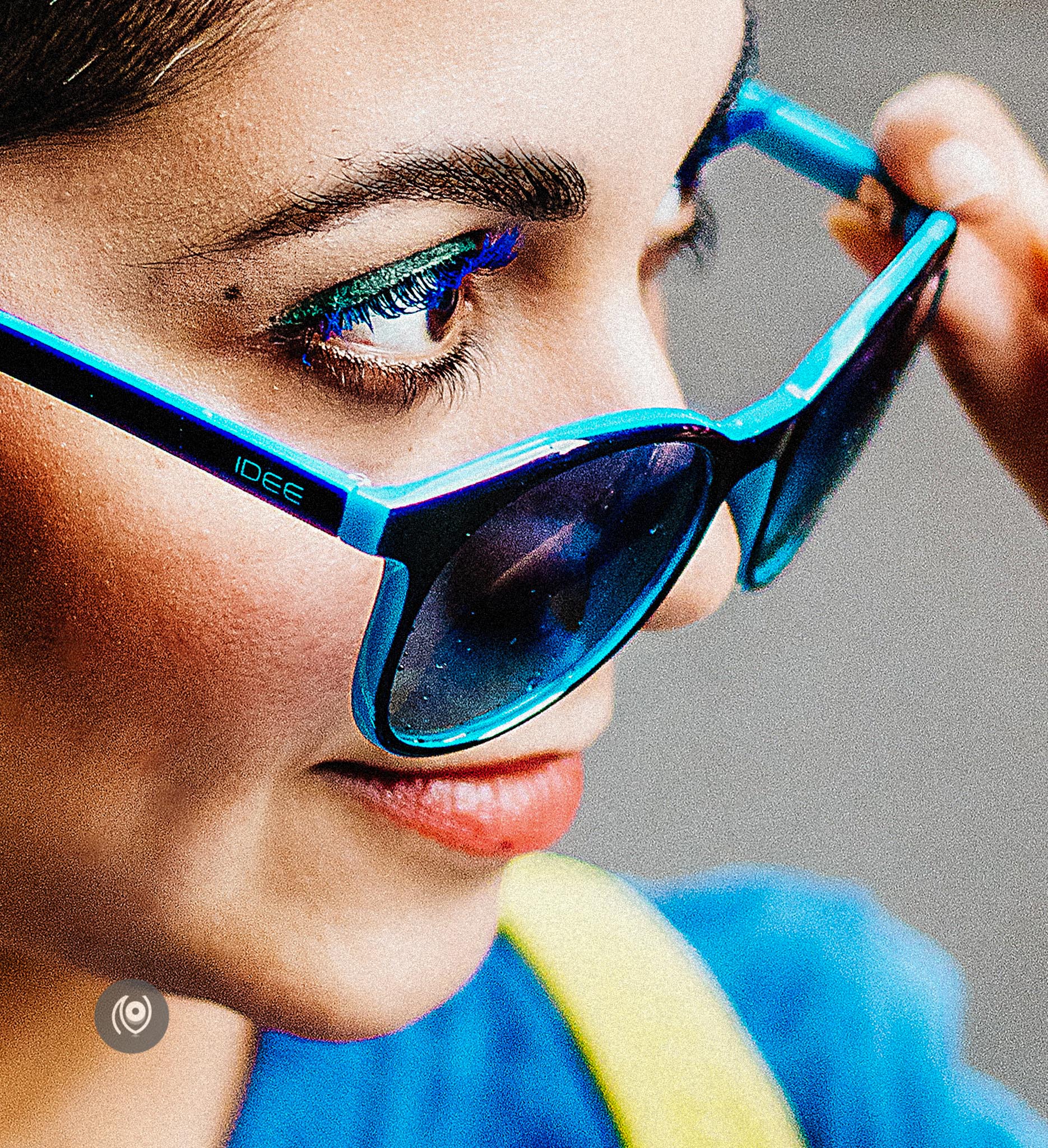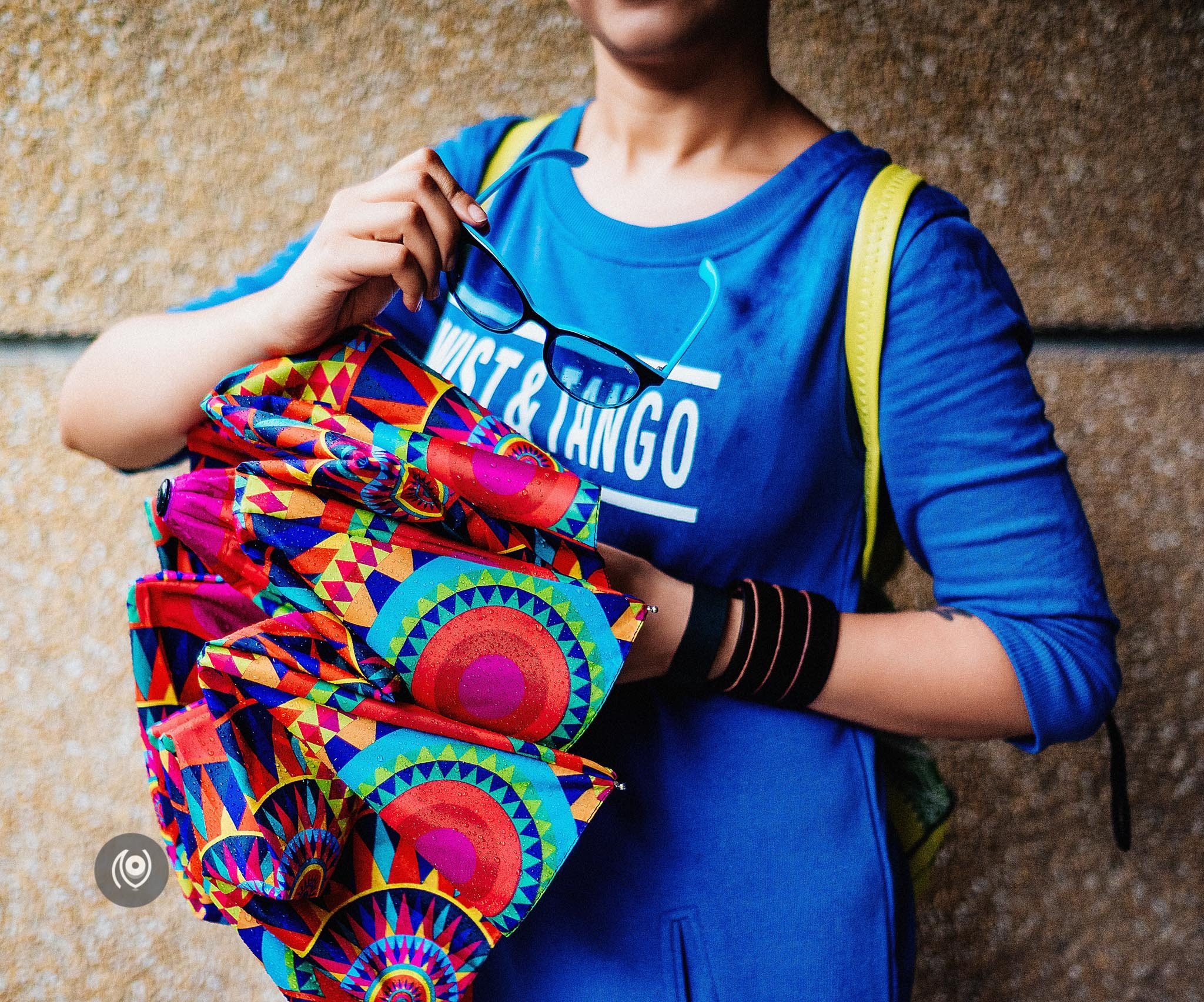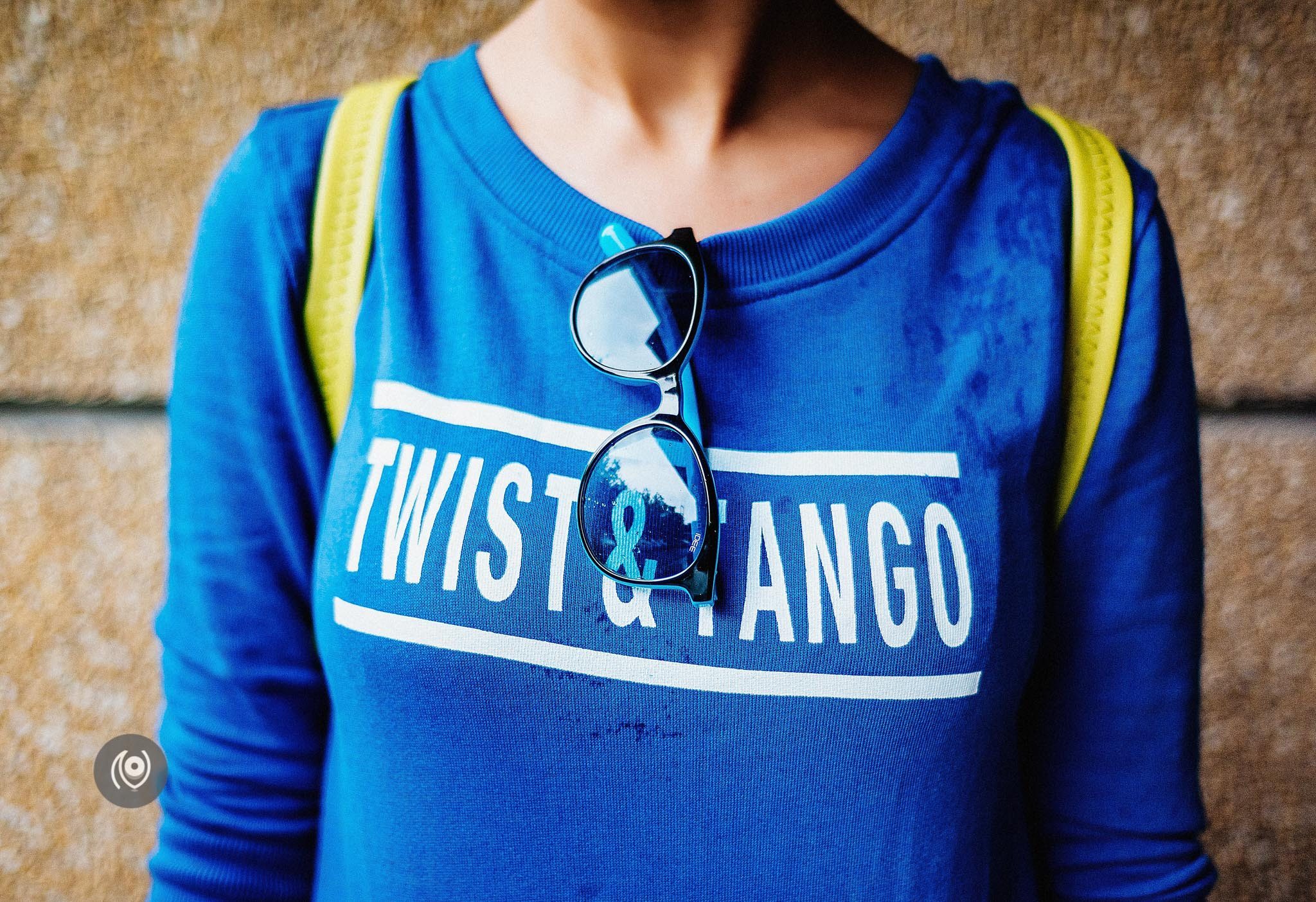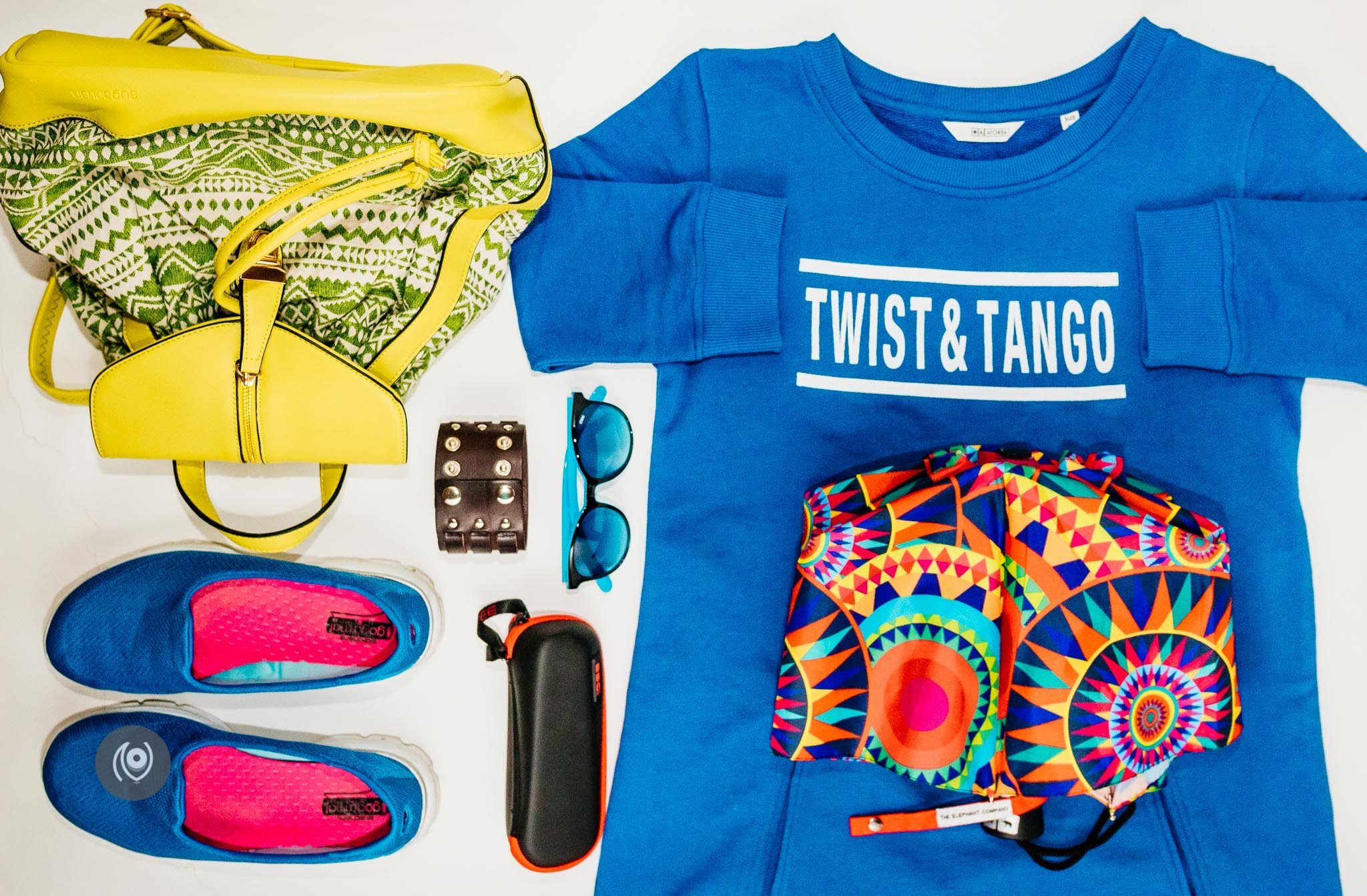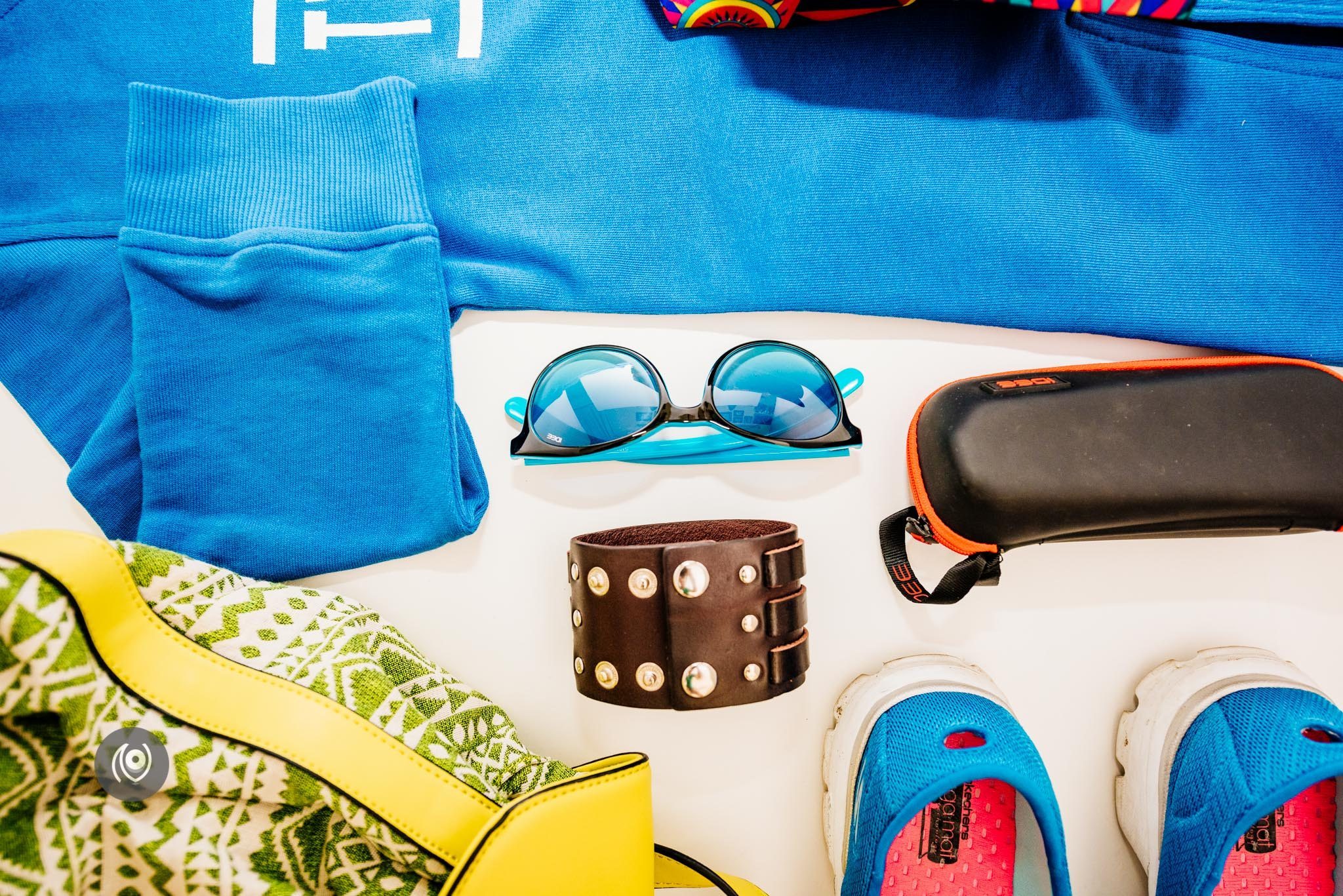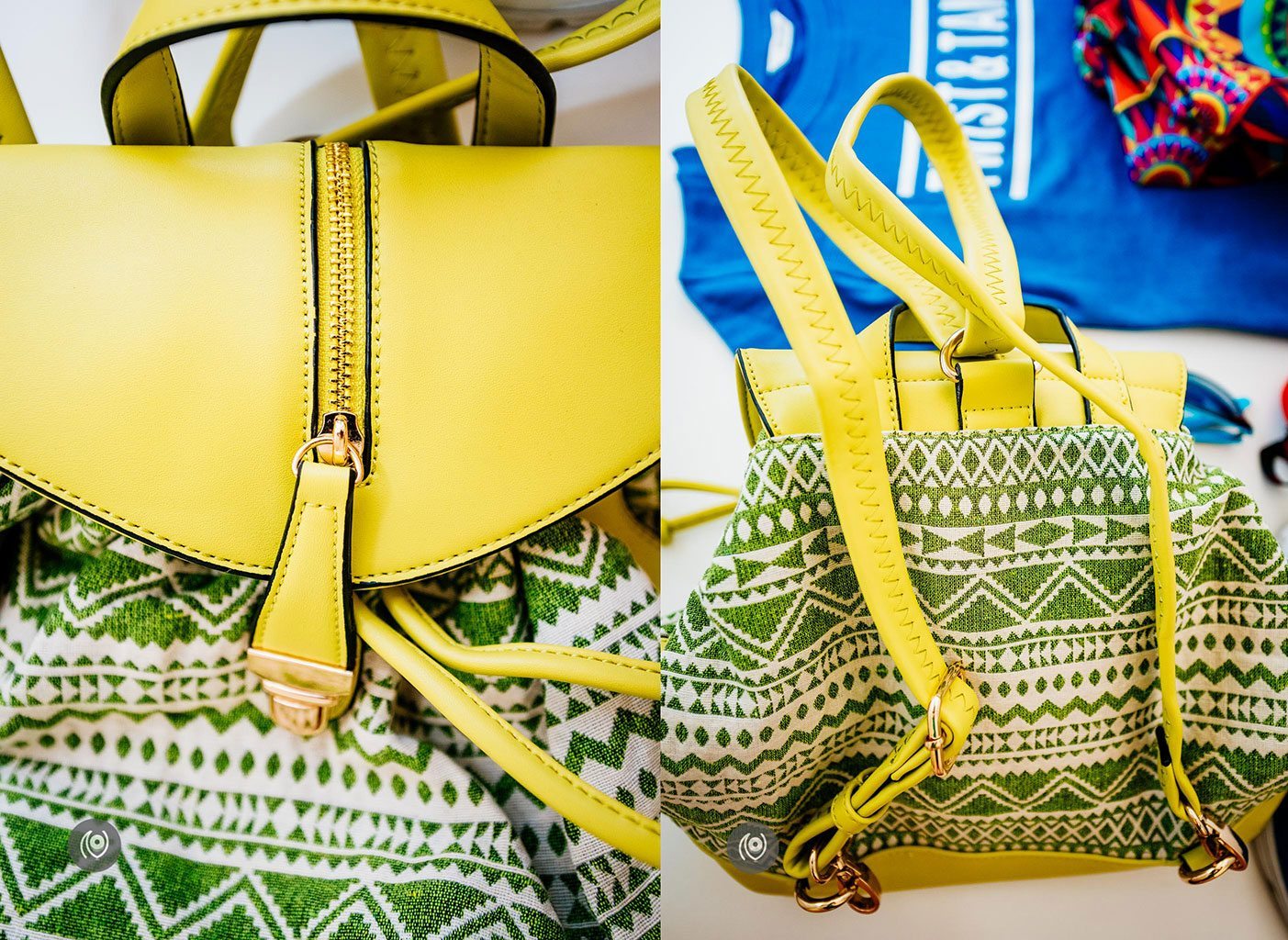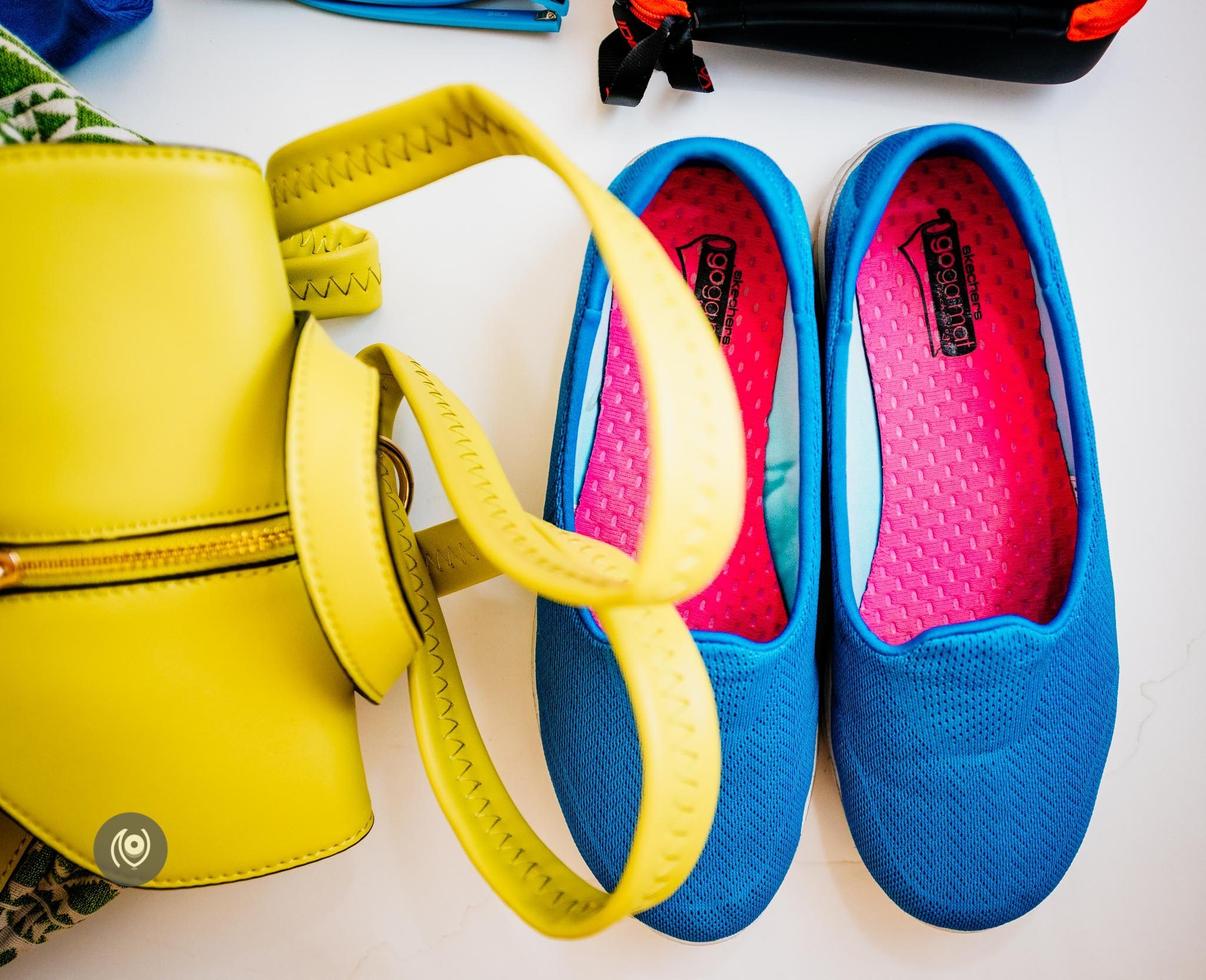 I also wore waterproof mascara and liner in blue and green from Benefit Cosmetics. They've just launched the range and I received my package a couple of days ago. The green is more of an olive green on my skin and pops ever so slightly in broad daylight. The They're Real mascara in blue, however, pops even in decent lighting. I didn't see the blue when I applied it but when I saw the photographs, it was quite noticeable. I don't know of any other beauty brands that make colour for black hair and lashes. If you're not inclined to order from the International Benefit Cosmetics' website, you can visit a local Sephora store and try your luck or you can look at waterproof mascaras on Amazon's Beauty Department.
Details about other products :
Umbrella by The Elephant Company – they have the same print in three varieties of umbrellas; Round Sunglasses by IDEE; Twist & Tango dress by Atorse – I'm wearing a medium but could have carried off a small too – very comfortable weave and such a comfortable thing to wear in this weather; Leather wristband by Voylla – I don't prefer to wear any sort of precious or semi-precious jewellery in the rain but I don't mind a leather cuff!; Backpack by SugarRush – it's made of cotton and PUC and can be worn crossbody as well as like a backpack. There's one big compartment inside and three pockets – the back is not waterproof; Shoes are Skechers Go Walk 3 and I wear them everywhere – I have my eyes on the pink ones for my next buy when I've worn these ones out. Comfortable enough to be worn without socks, these shoes dry easy and prevent bad odour too – tried and tested. If you have to wash them at the end of the day, just pop them into your washing machine but don't use the drier – just keep under a fan to dry and should be done in 4-6 hours during the Monsoons.
I'm also wearing my FitBit Charge HR. FitBit is finally available in India only on Amazon.in!
I'm doing a Twitter chat on Amazon's @AIFW_Official handle in the evening today between 4 p.m. and 5 p.m. India Time where I will be talking more about #MustHaves This is the first time I'm doing a Twitter Chat from a brand's handle and what better day to do this than the day I'm completing nine years of having signed up on Twitter! I was one of the first 140 people who signed up and probably the first one from India! Say hello during the chat please!
(*Client)