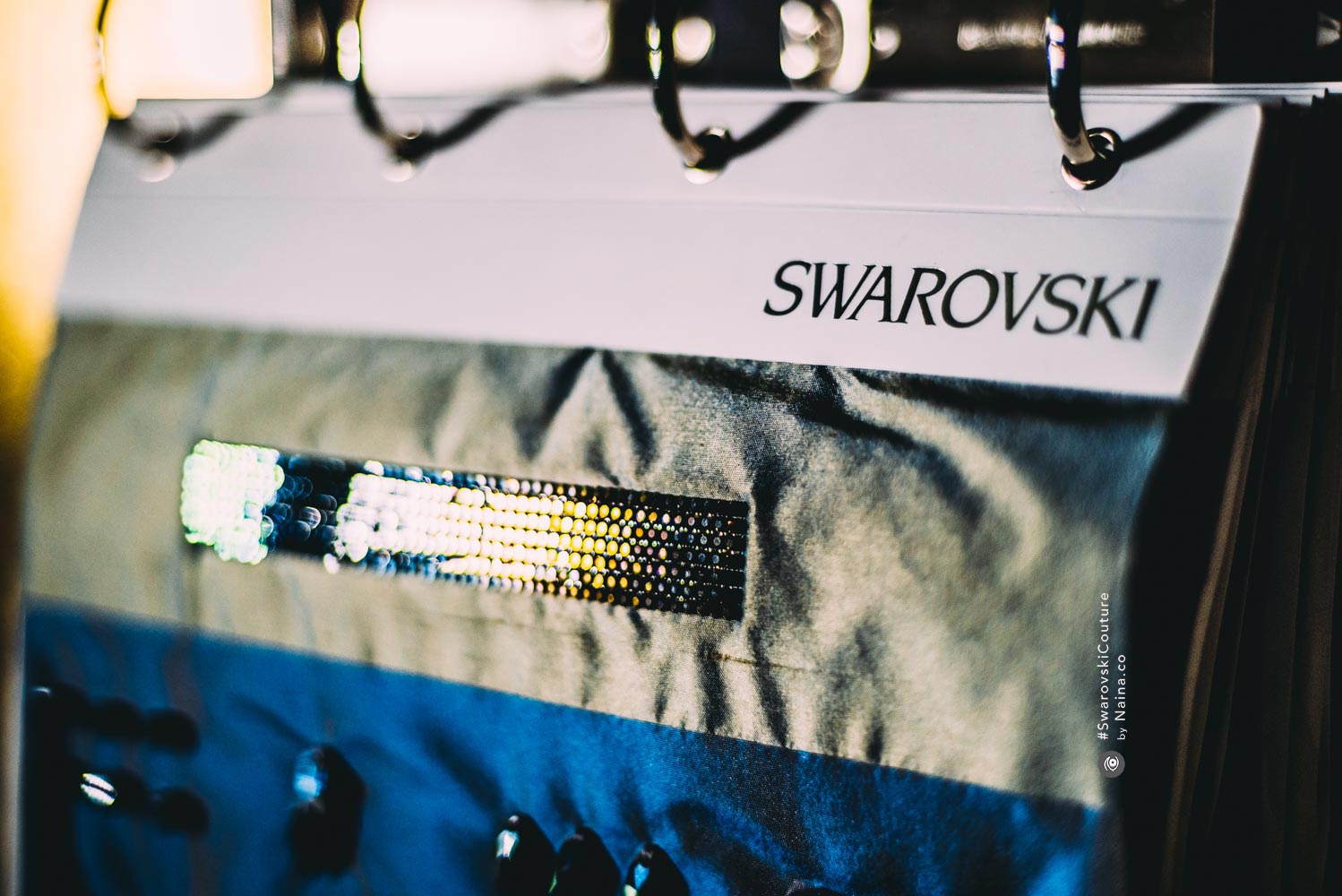 "Indian" by Manish Arora showed its Festive Collection at the French Embassy in New Delhi last week. I was there to photograph the pieces Manish had created in collaboration with Swarovski. A few pieces of the Festive Collection were embellished with Swarovski's stunning Scarabus Green Crystals. Swarovski India has been a nice, repeat client ( I photographed for them at the Bridal Fashion Week earlier this year, that I have also blogged about ).
This assignment covering Manish Arora's latest collection involved visiting Manish's studio in Noida to photograph the pieces as they were being sketched, created, embellished. The first few photographs in this blog feature are from the studio, followed by a video snippet produced by Jatin Tulsiani from the same studio visit, followed by a few photographs from the backstage setup at the French Embassy, finally followed by photographs of all the looks from the runway from the final evening. Brilliant colours, detailed bead work, leather skull bags with embellishments and cute leather backpacks with embellishments and stunning head gear. Feast your eyes!
Each look is like a story on it's own. It would be unfair to seek out a theme from the collection, but as always there were tons of hearts and happy colours.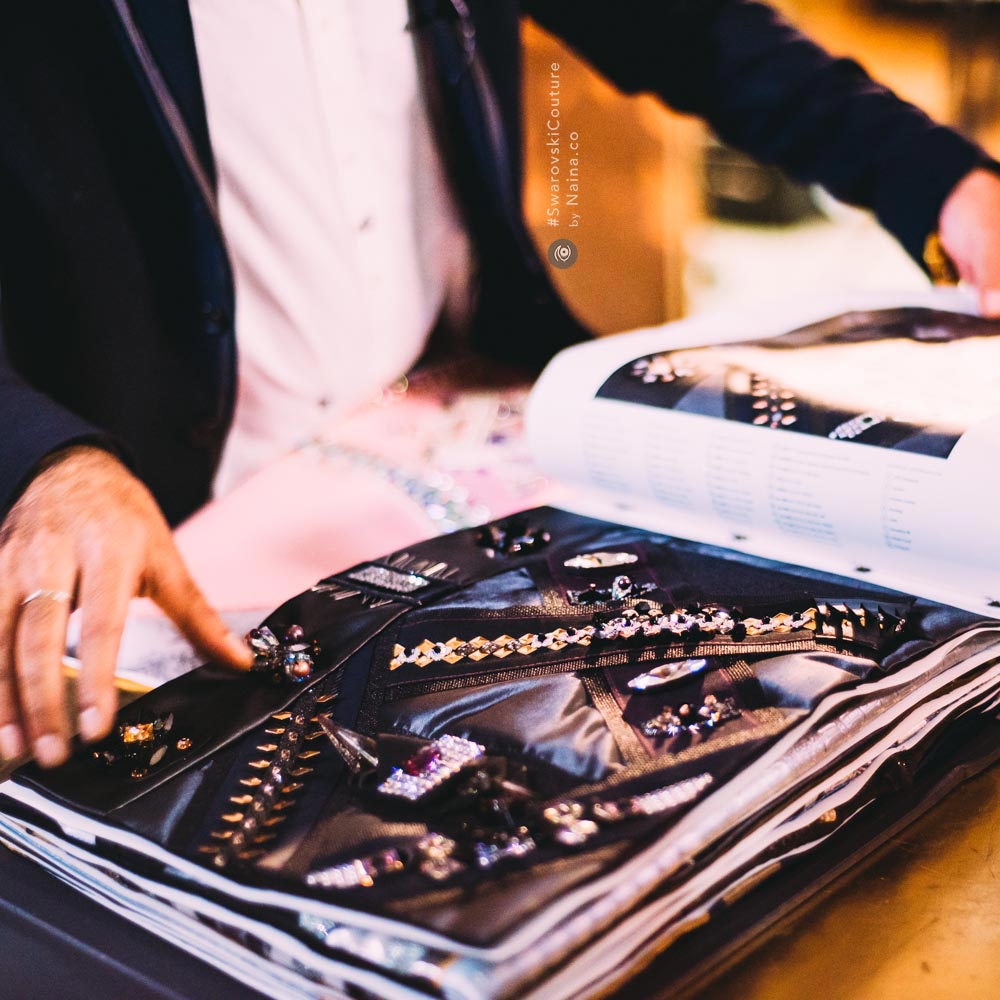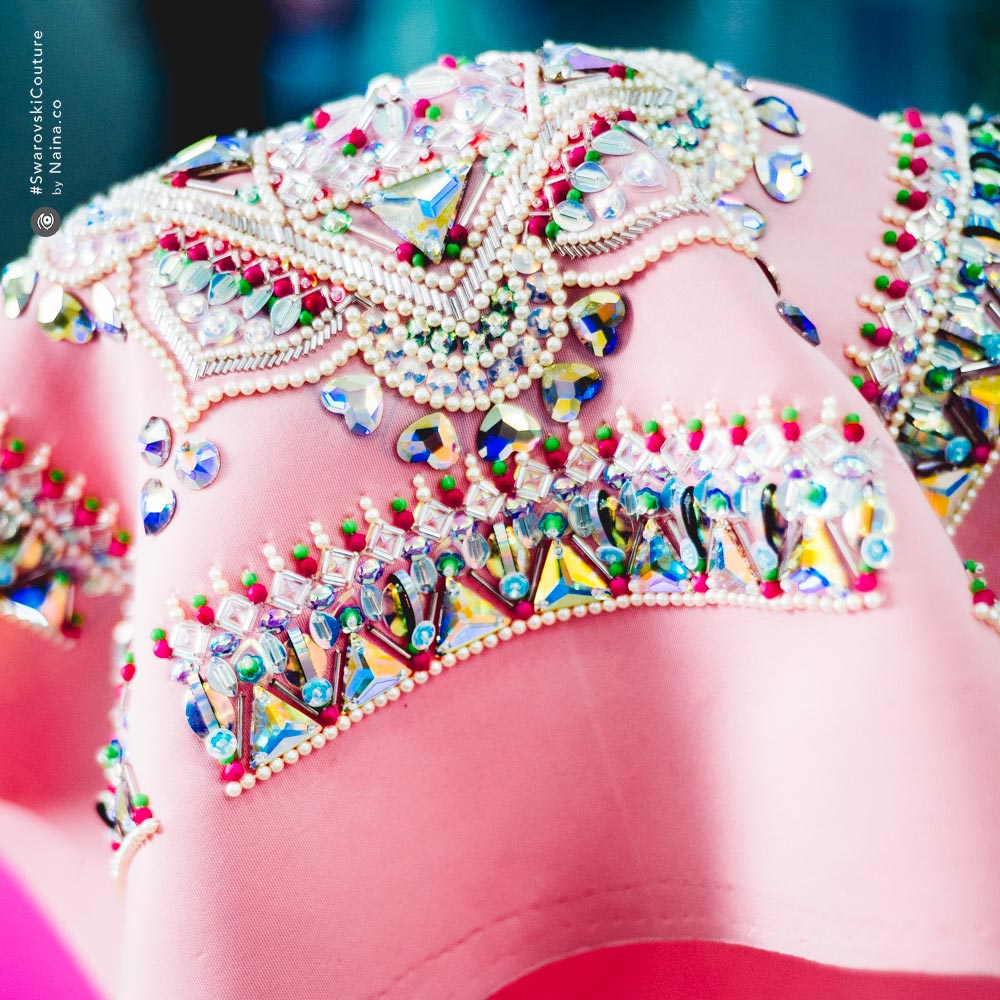 End of the studio visit above. Pay close attention to the work-in-progress above and how it translates into final garments on the runway. It was quite spectacular to see how it all came together.
The behind the scenes video produced by Jatin Tulsiani
Some glimpses backstage before the start of the runway show. By now I was in LOVE with the Scarabus Green crystals and there's something else I'm doing with them. Coming soon hopefully in a #CoverUp edition on the blog!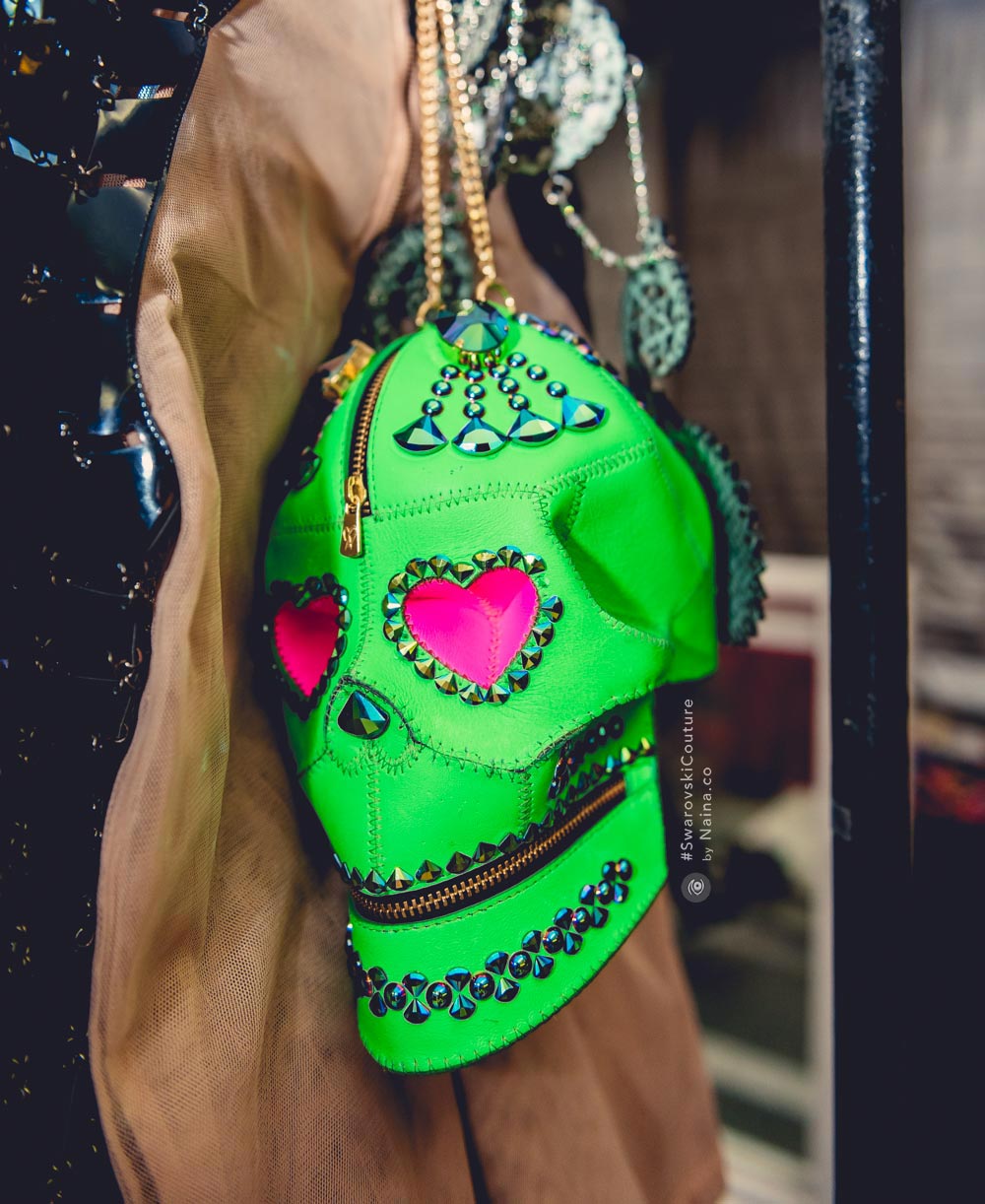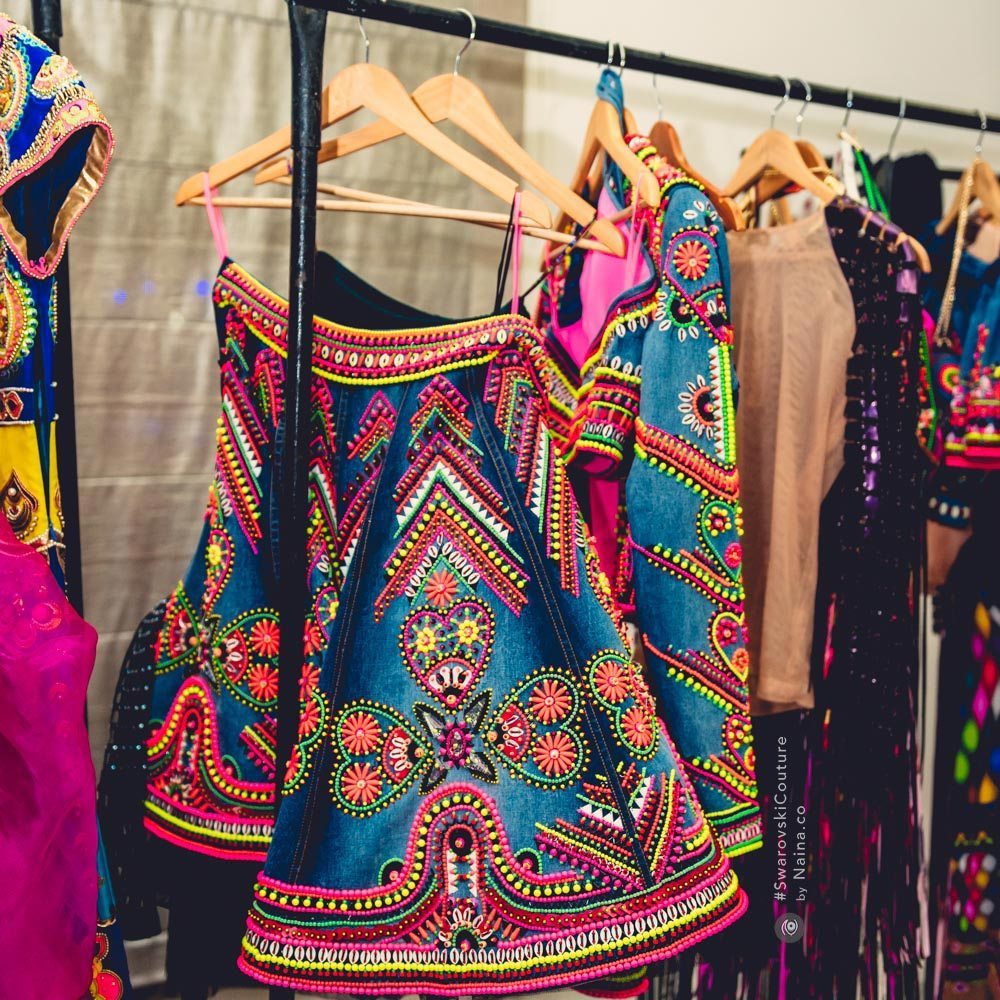 These Swarovski crystals on the pink skull look like pieces of old stained mirrors with patina. Delicate and beautiful.
And the runway show begins. ( It was a visual treat to edit these photographs but it took longer than I'd planned for – I wasn't photographing from the press pit but from the media seats and the lighting there was nothing less than any of the top notch weddings in Delhi. Each image had to be edited separately and there's variations in look and feel across the entire set. I'm just glad it all worked out – except the one photo where the model's hand looks like there's no blood in it – it's blue and green and faded – just could not fix it without affecting the look and colours of the clothes! )
It was a long, winding runway, lots of greenery around Chanakyapuri and the seating was already damp with dew. It was the coldest evening of the winters so far – even though I was wearing "inners", I was FREEZING! Production ( as always the brilliant Preferred Professionals ) had thought of that though and the seating was littered with heaters and everyone survived. With some help from the beer and wine of course. Renault India launched a Duster, which had decals / paint all over it in typical Manish Arora graphics. Vogmask was also present and Manish had designed some AMAZINGLY COOL face masks for some of his runway looks too – would be nice to get my hands on one of those! Just last week I'd ordered a double-valve edition from Vogmask and now I have three!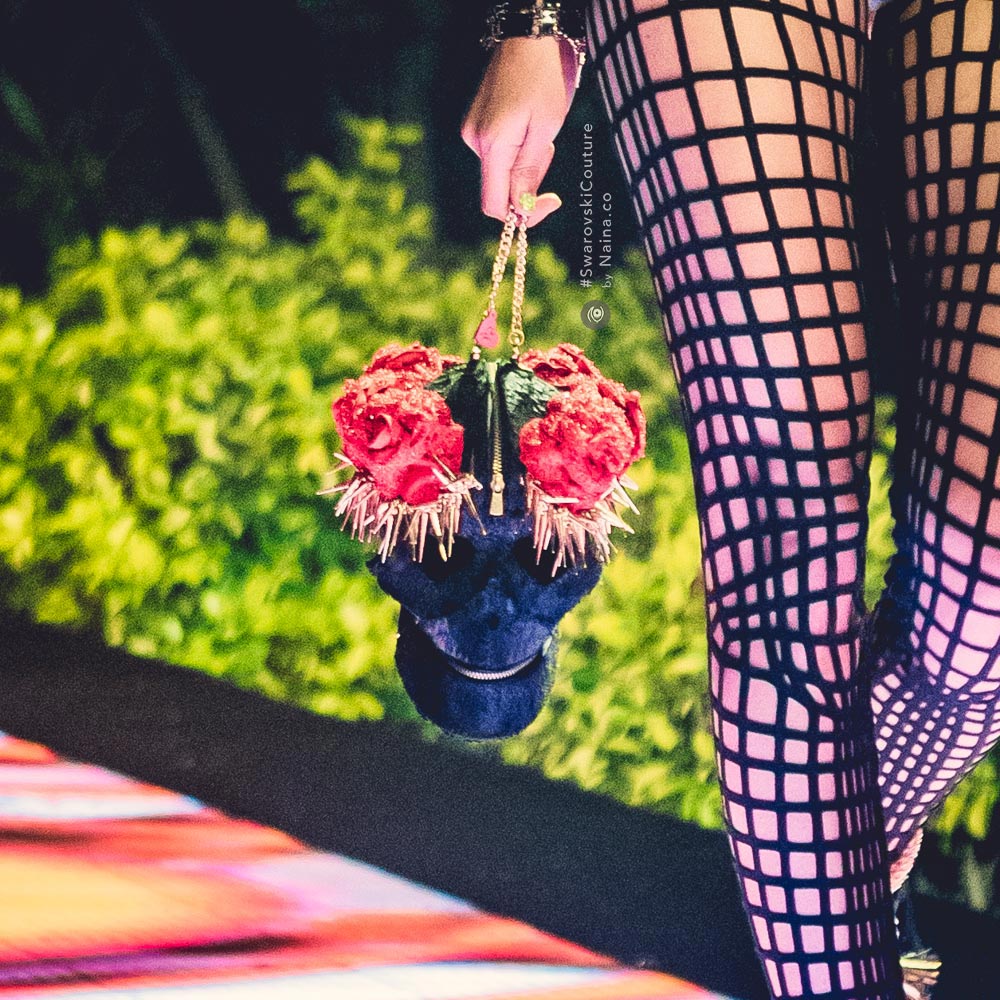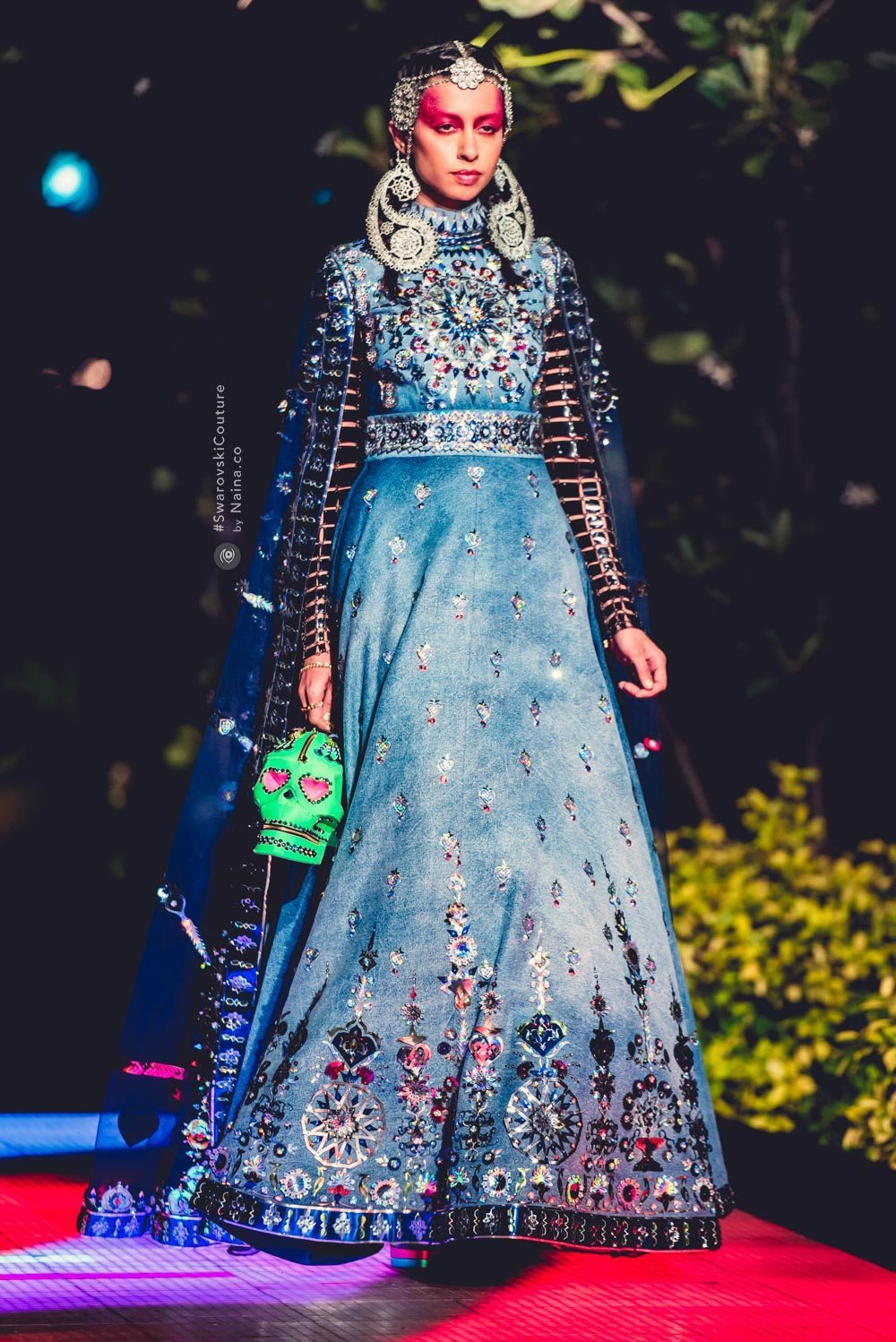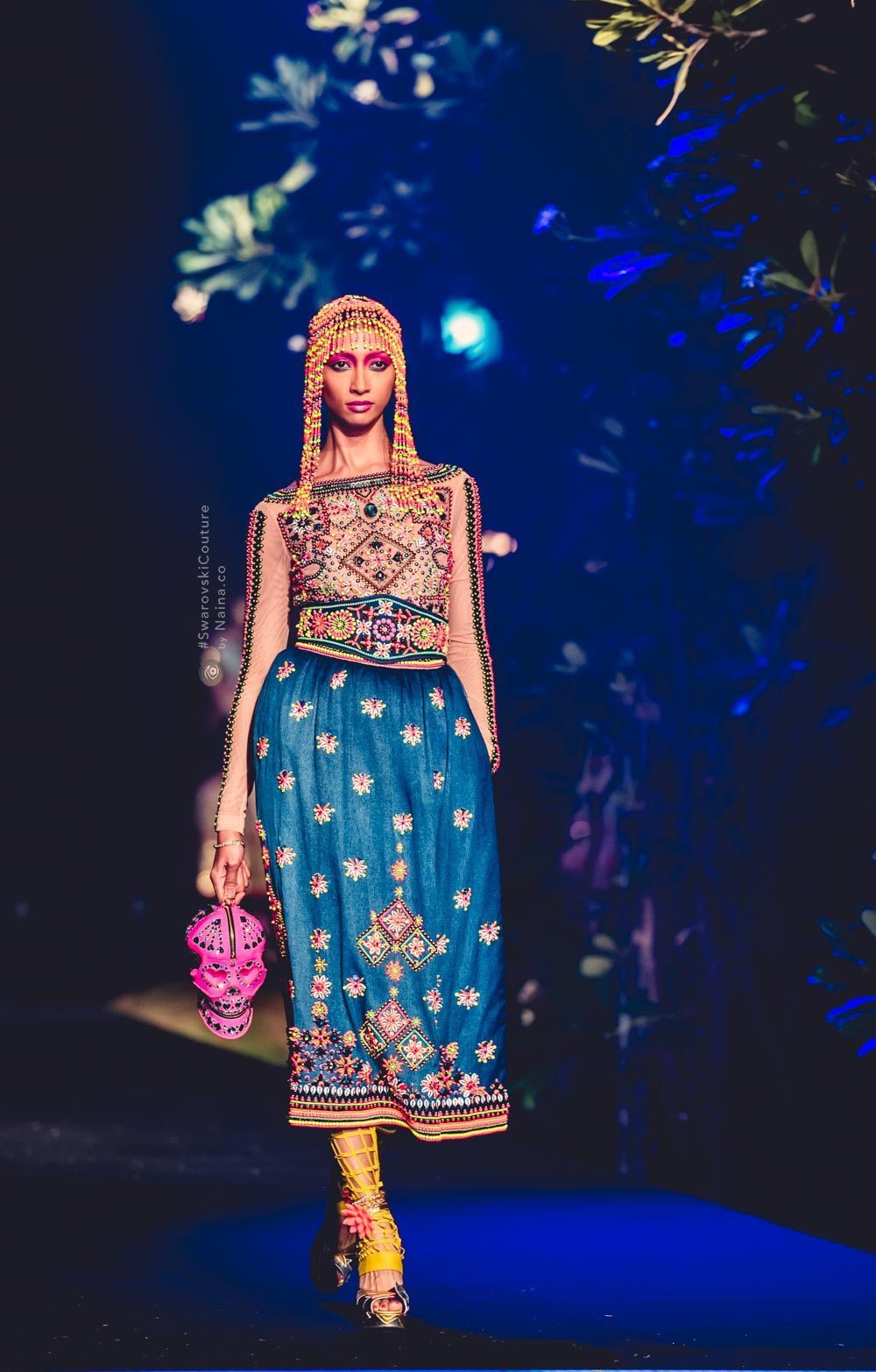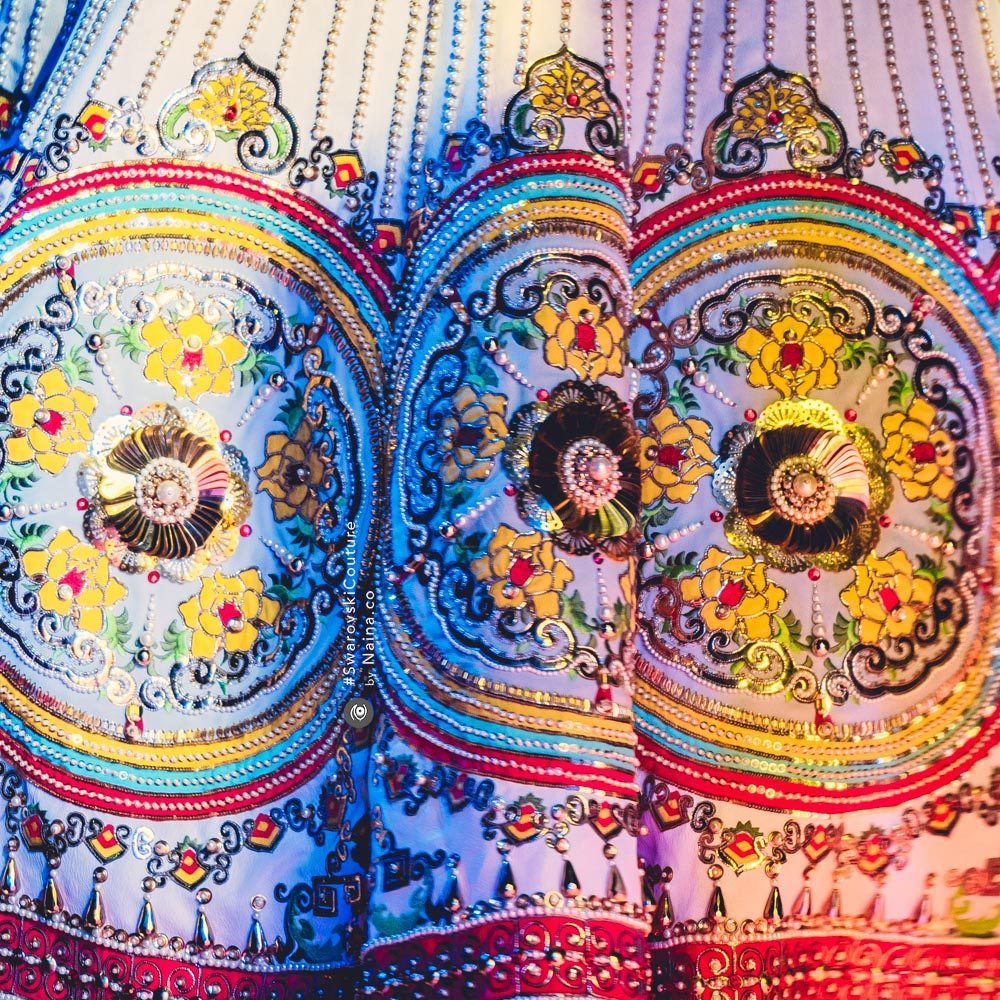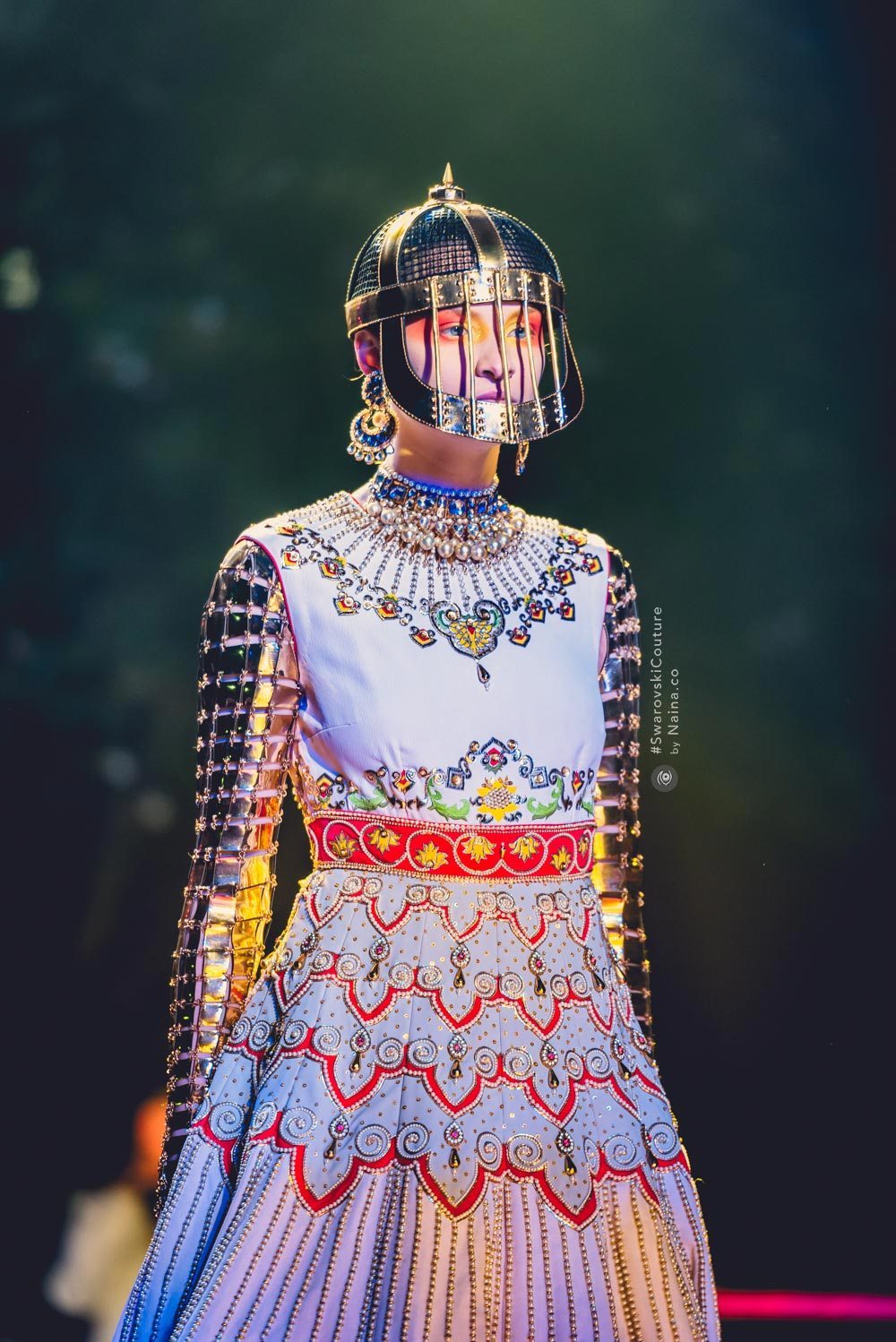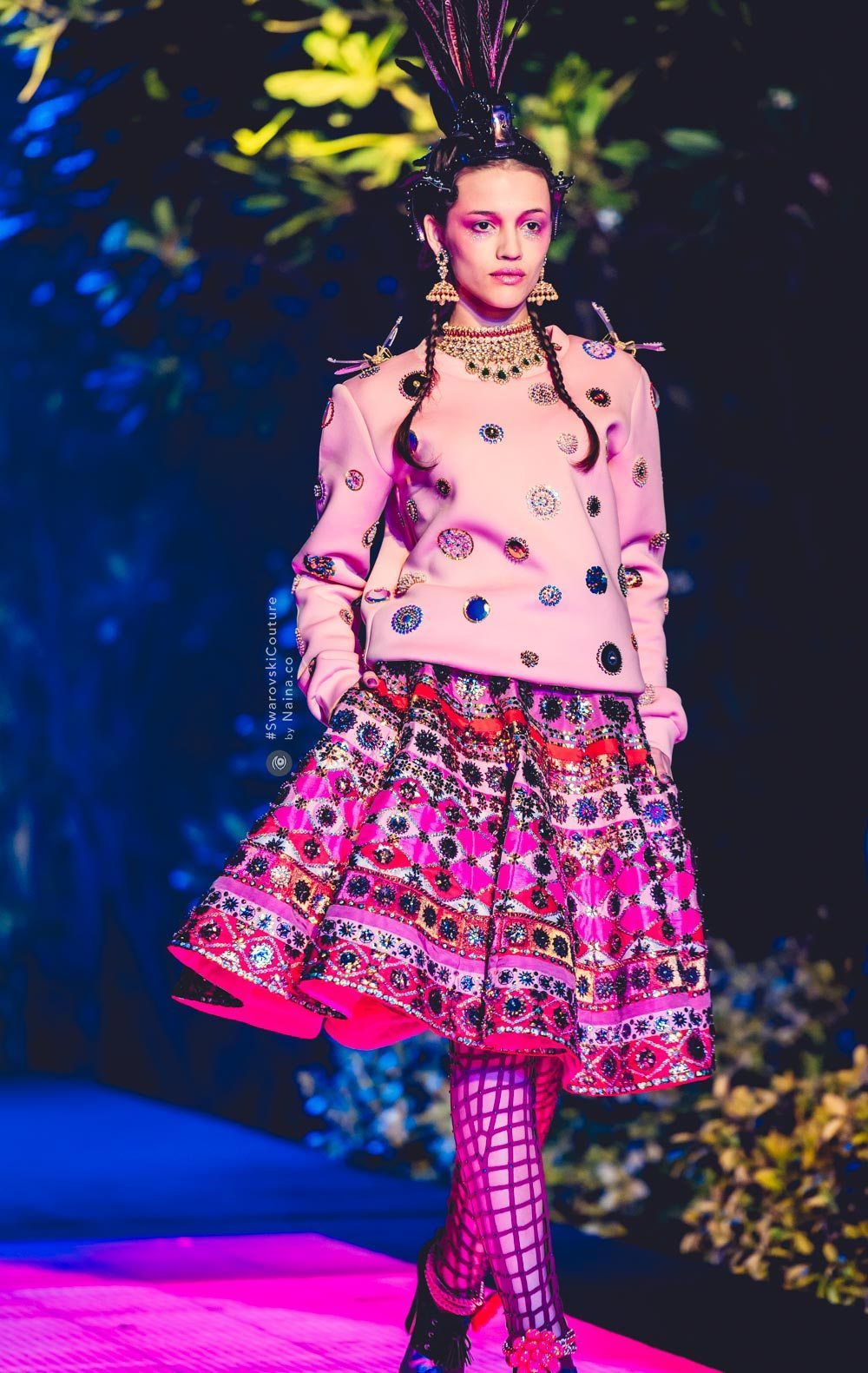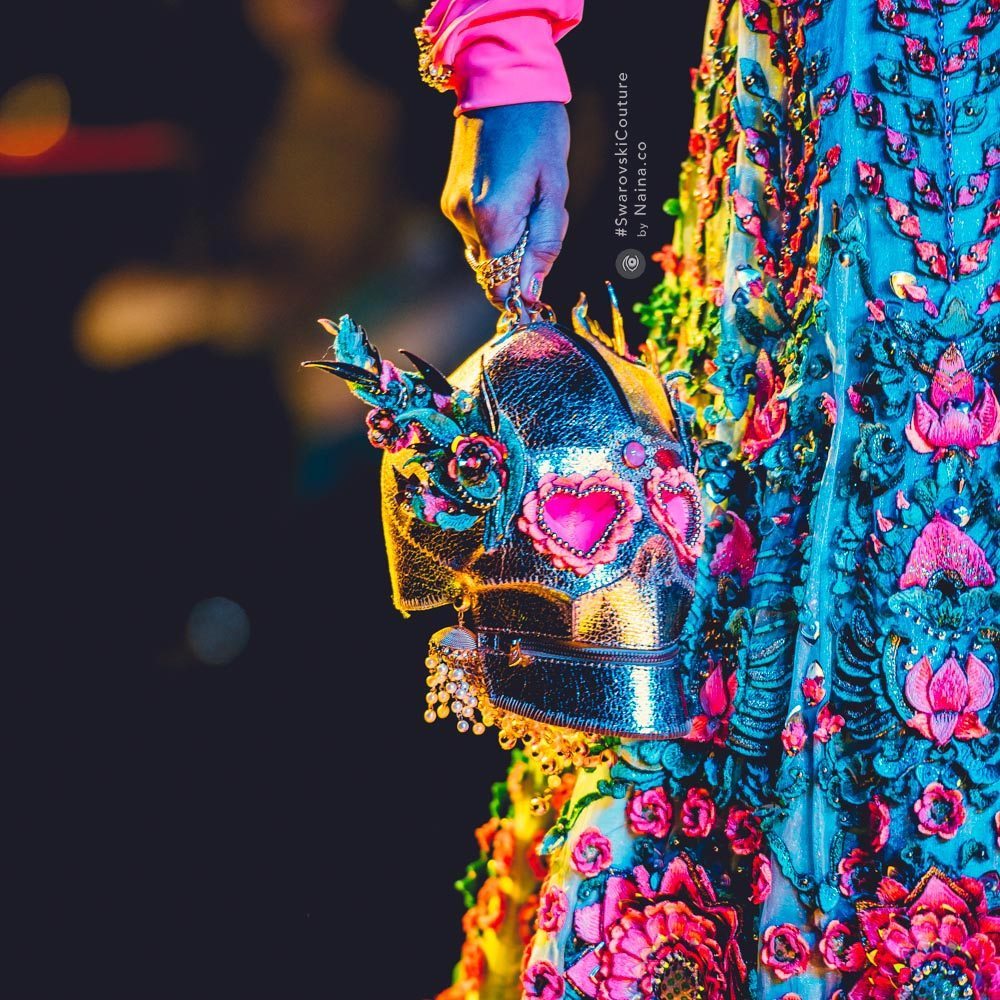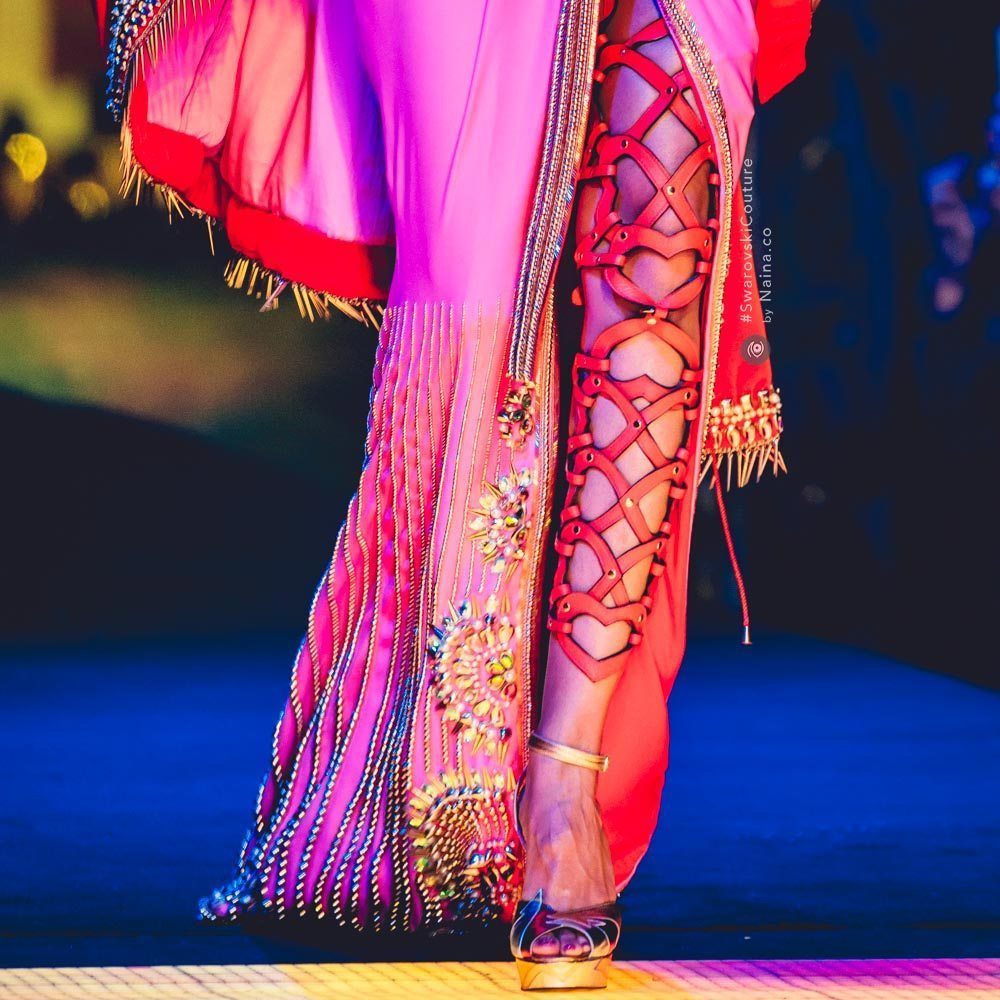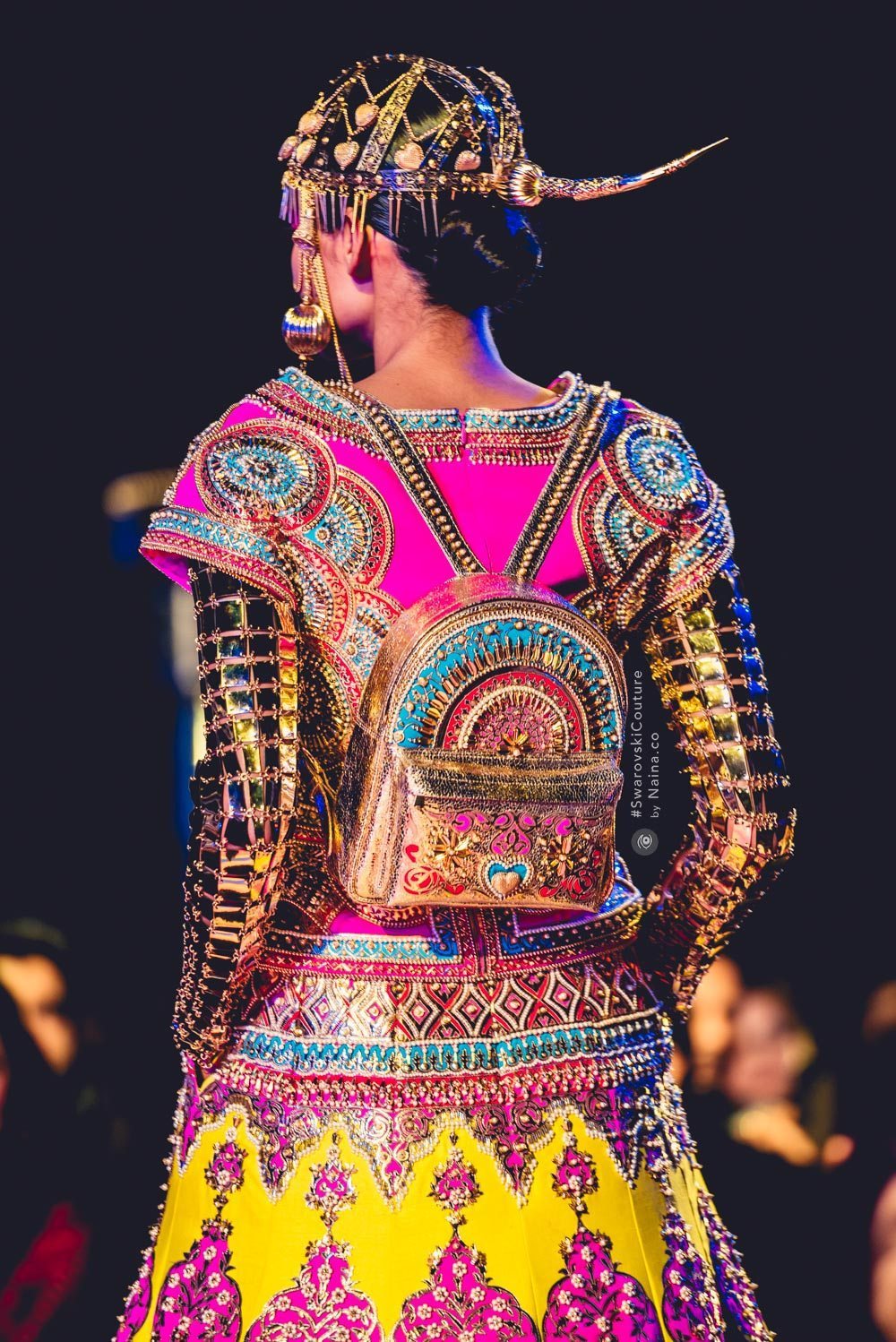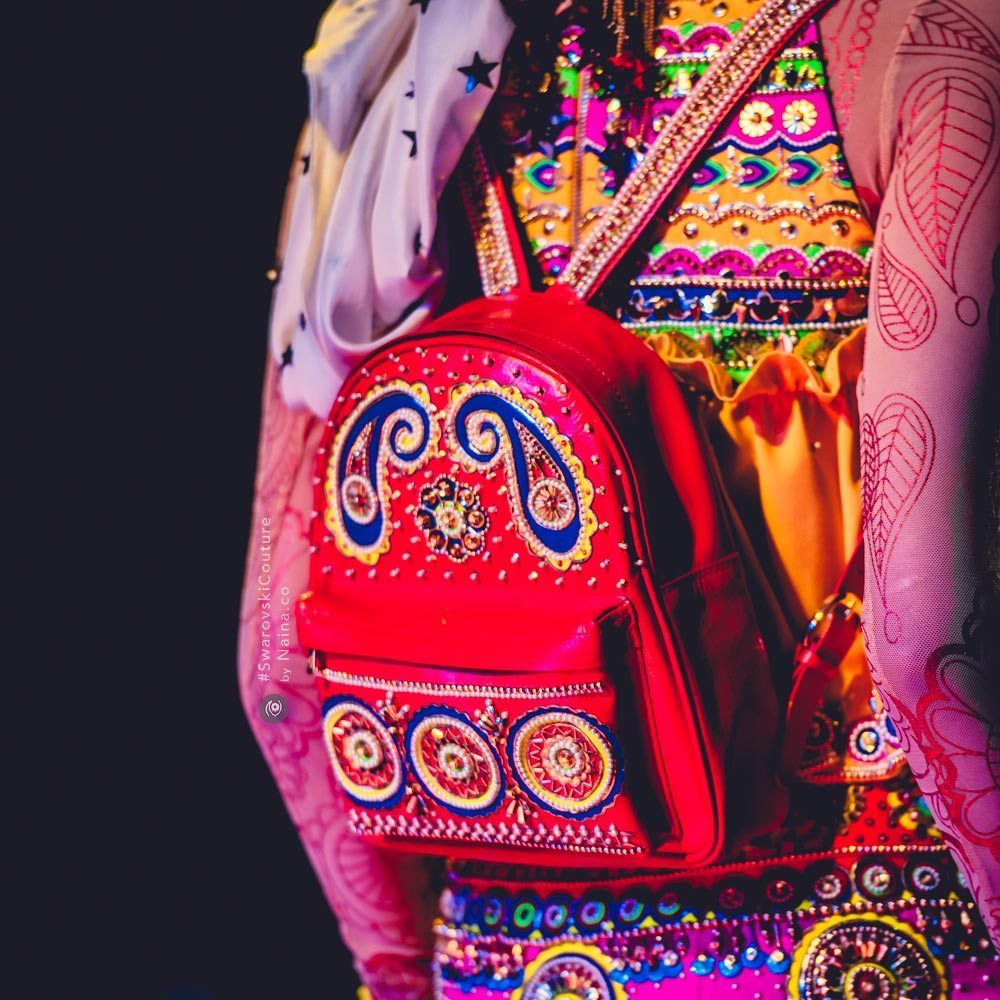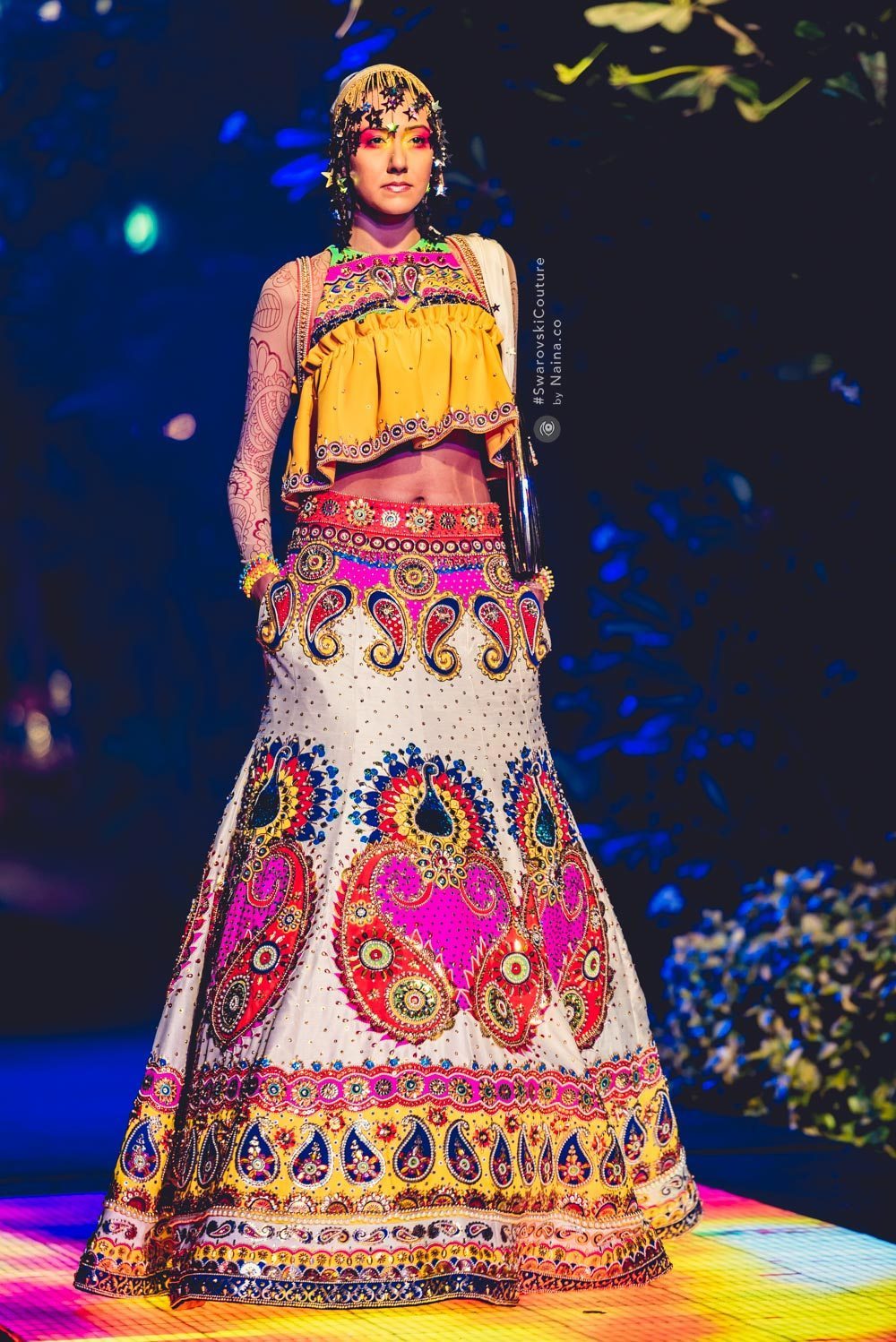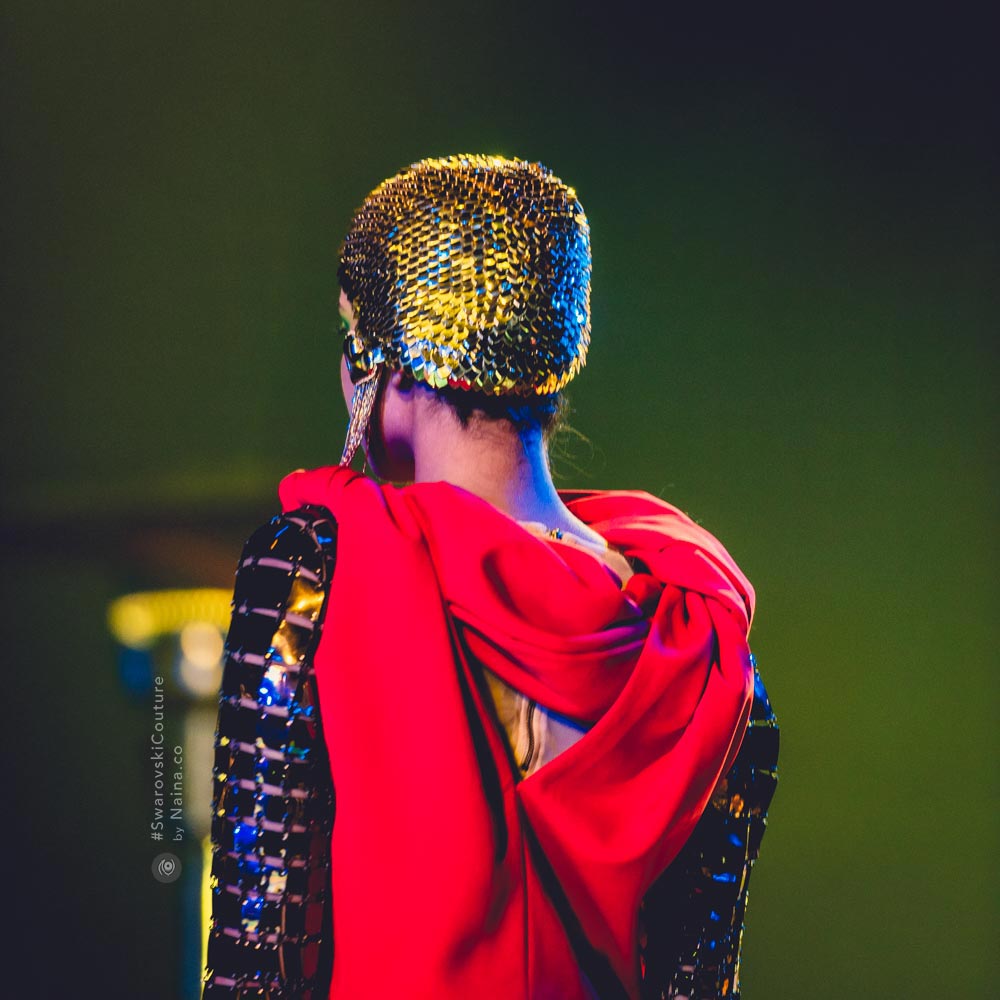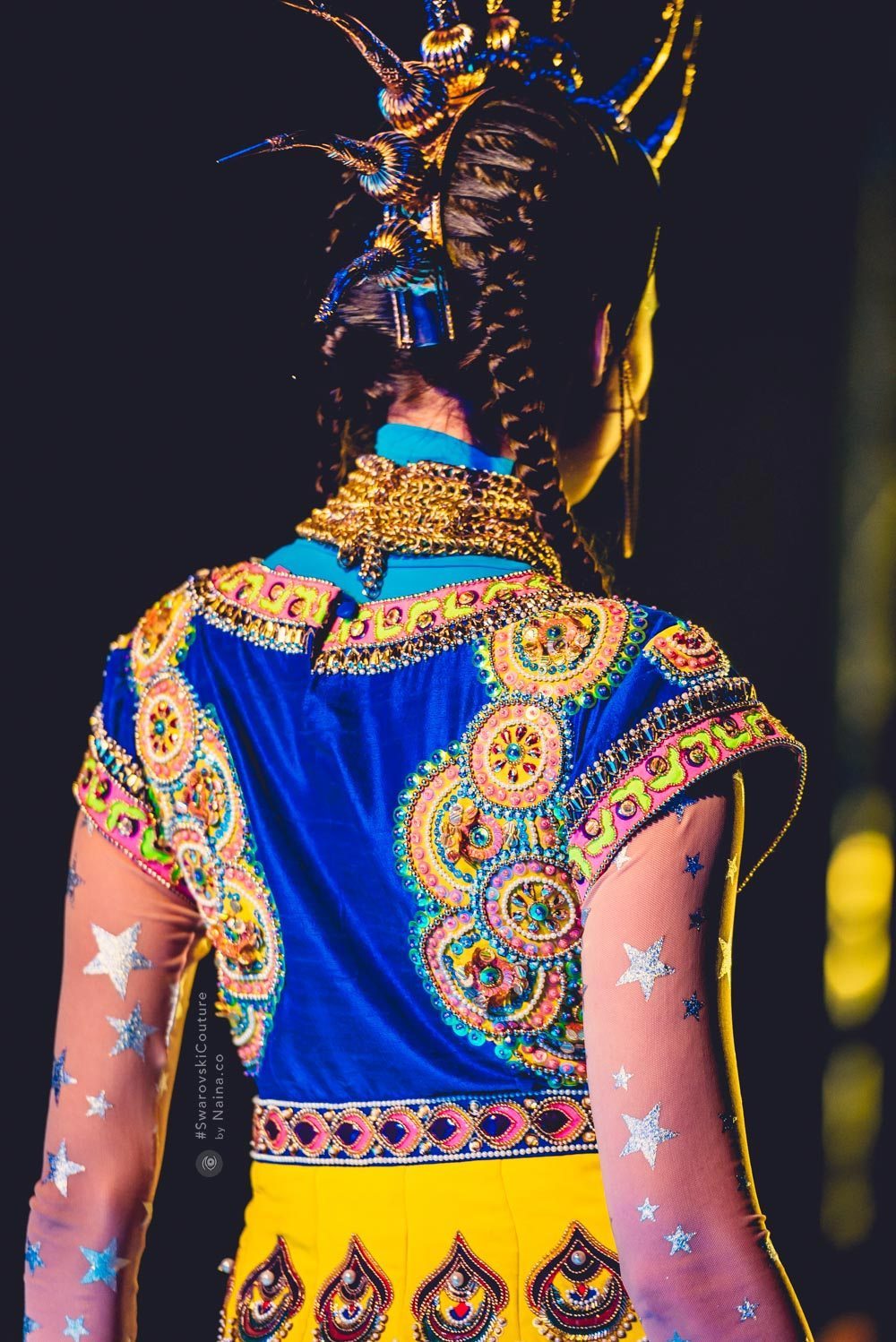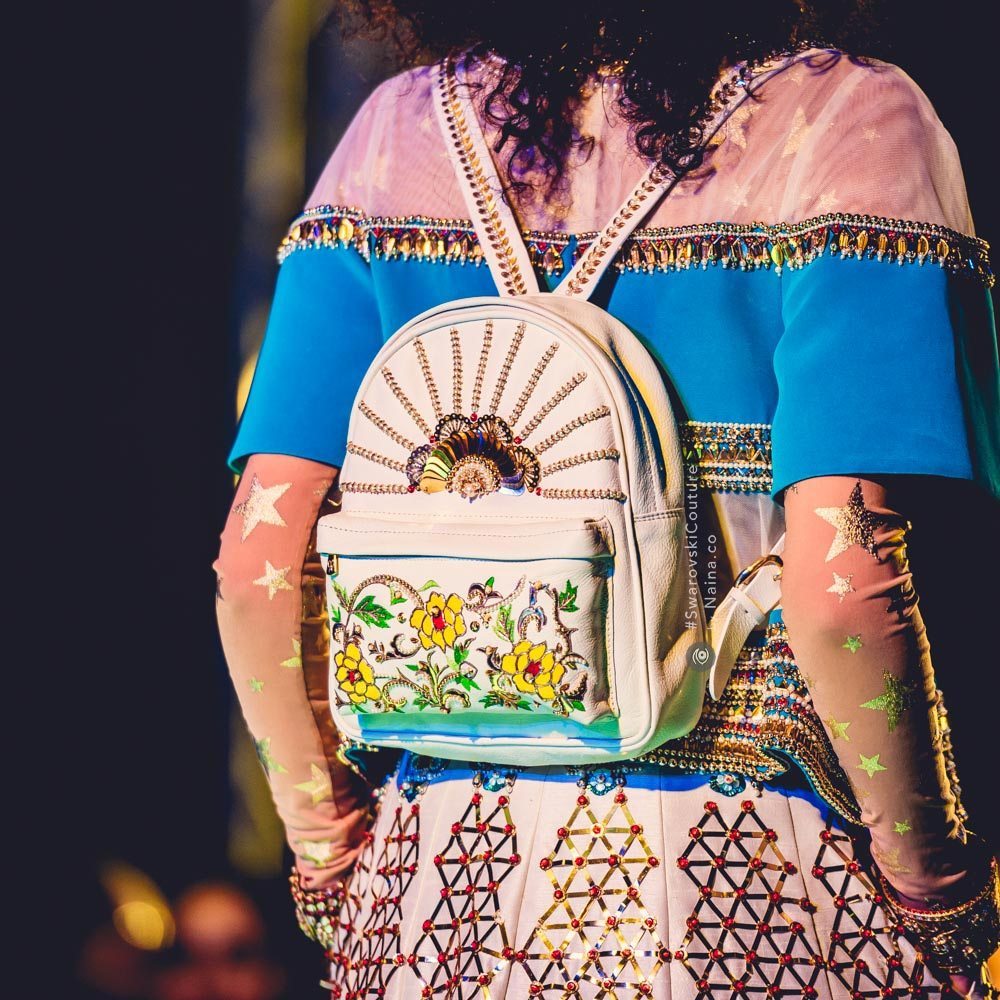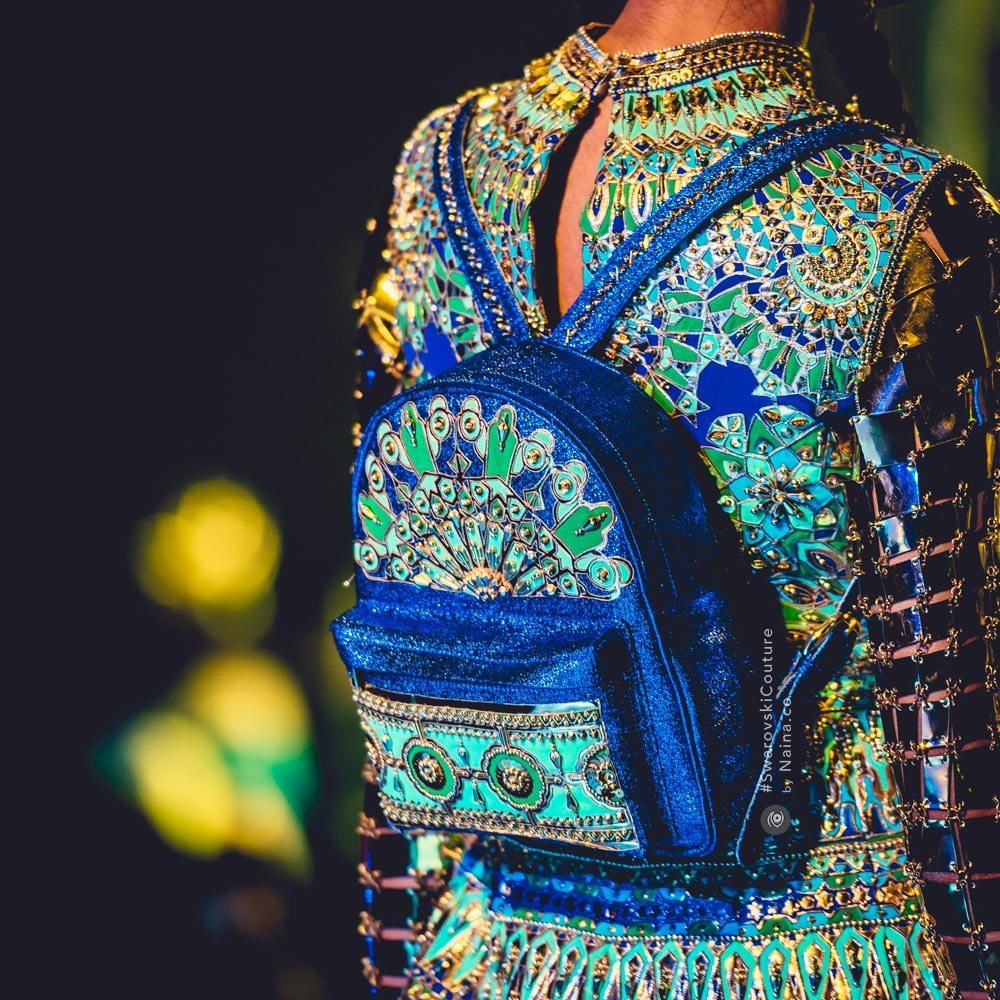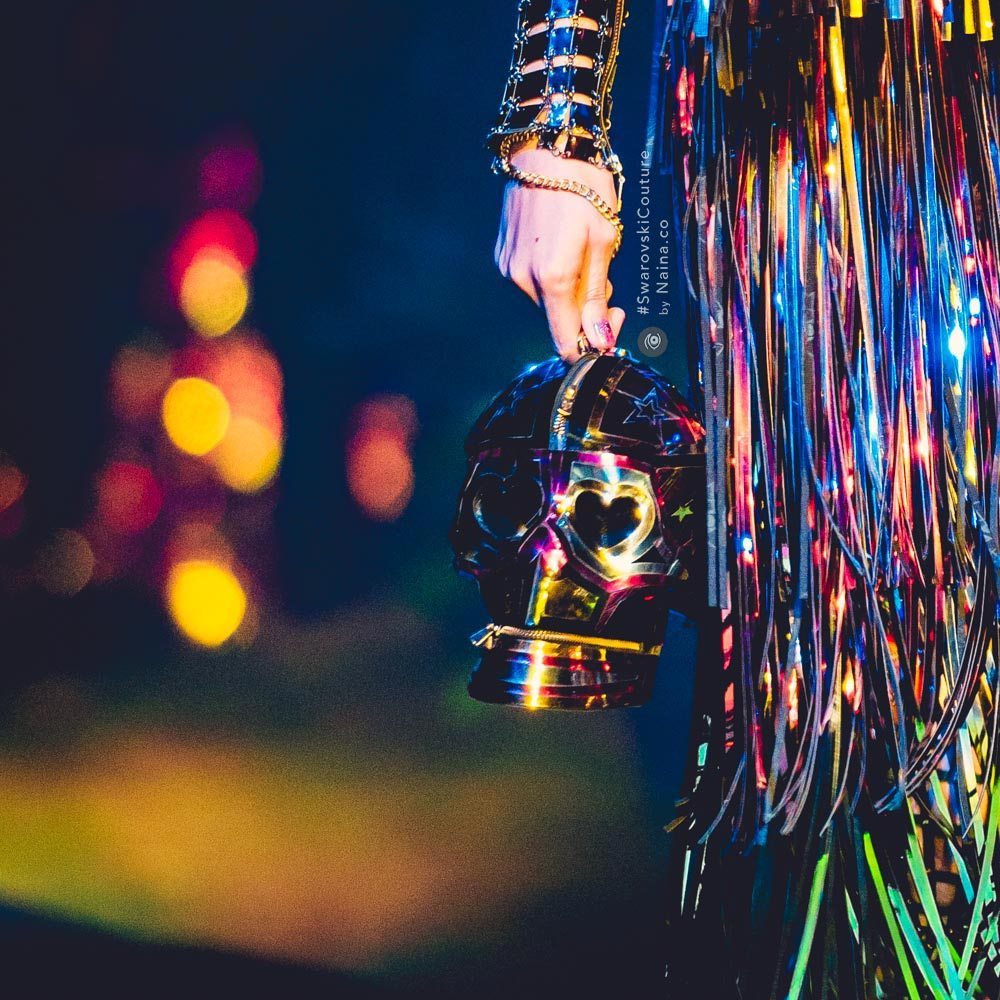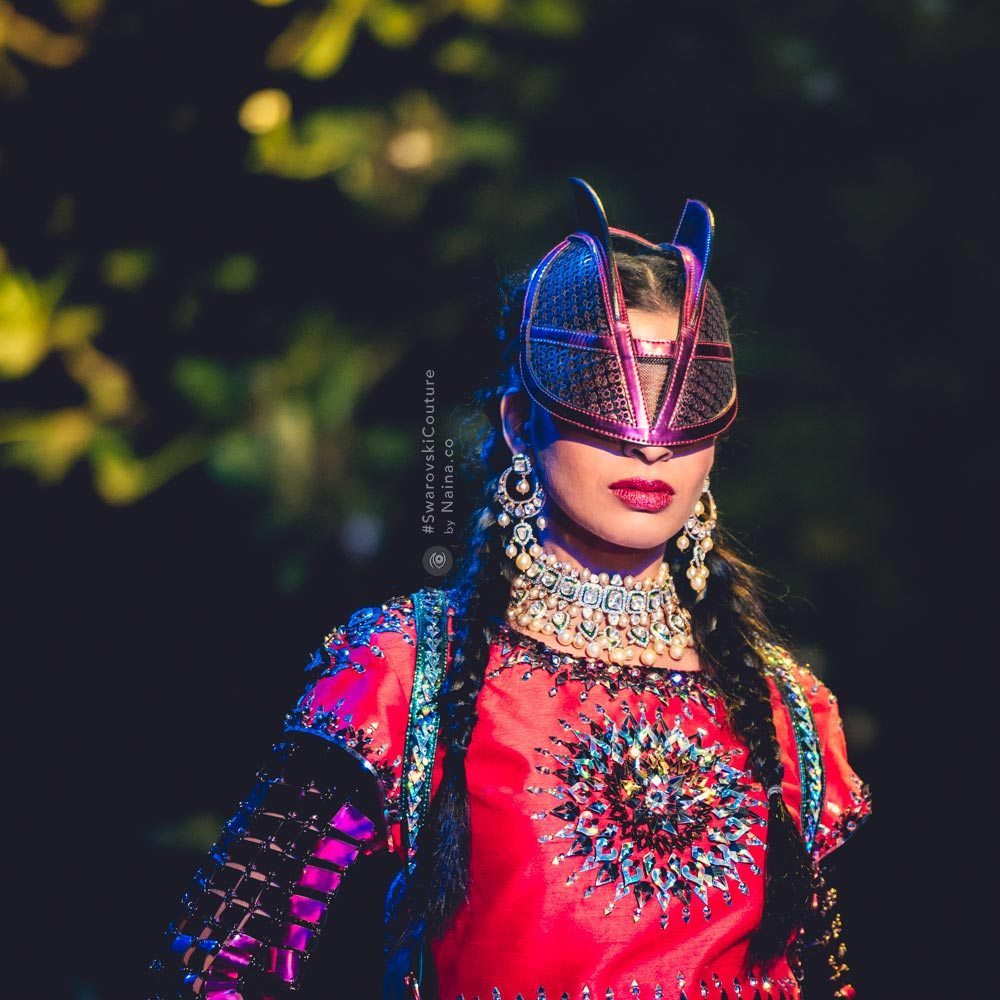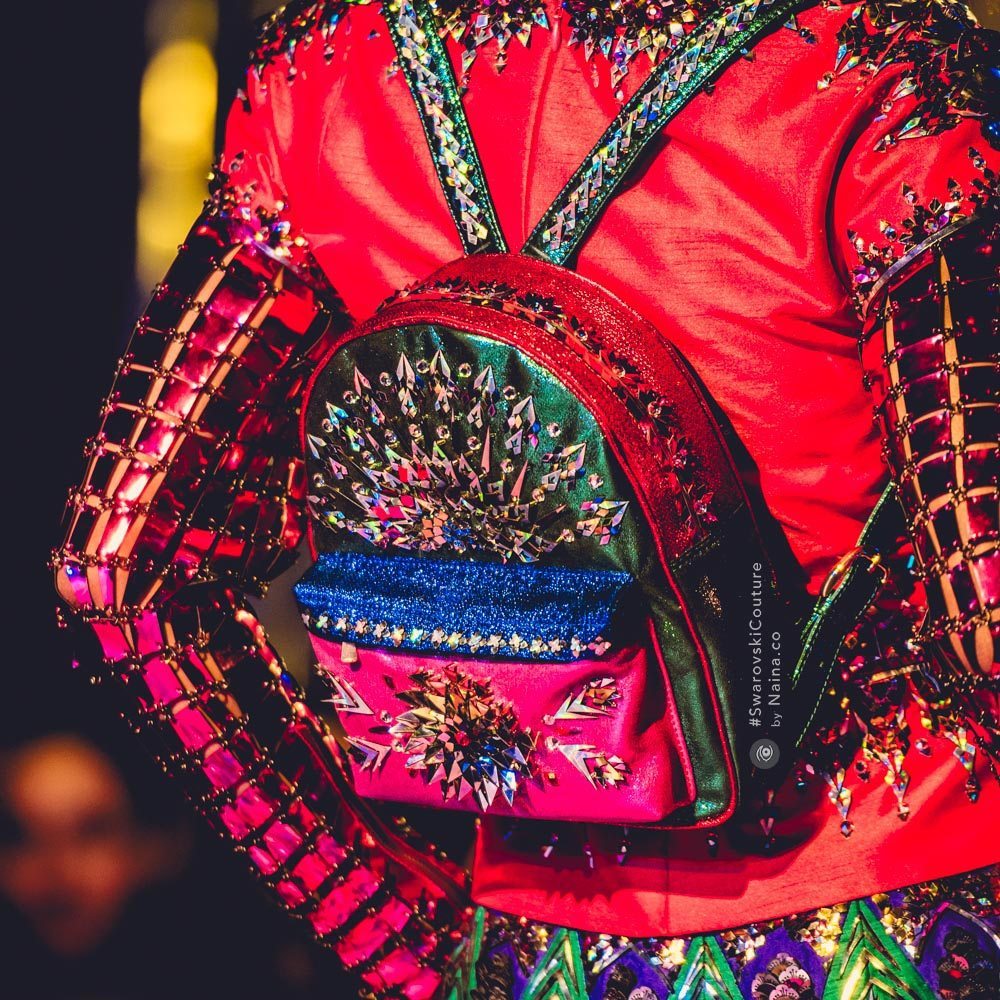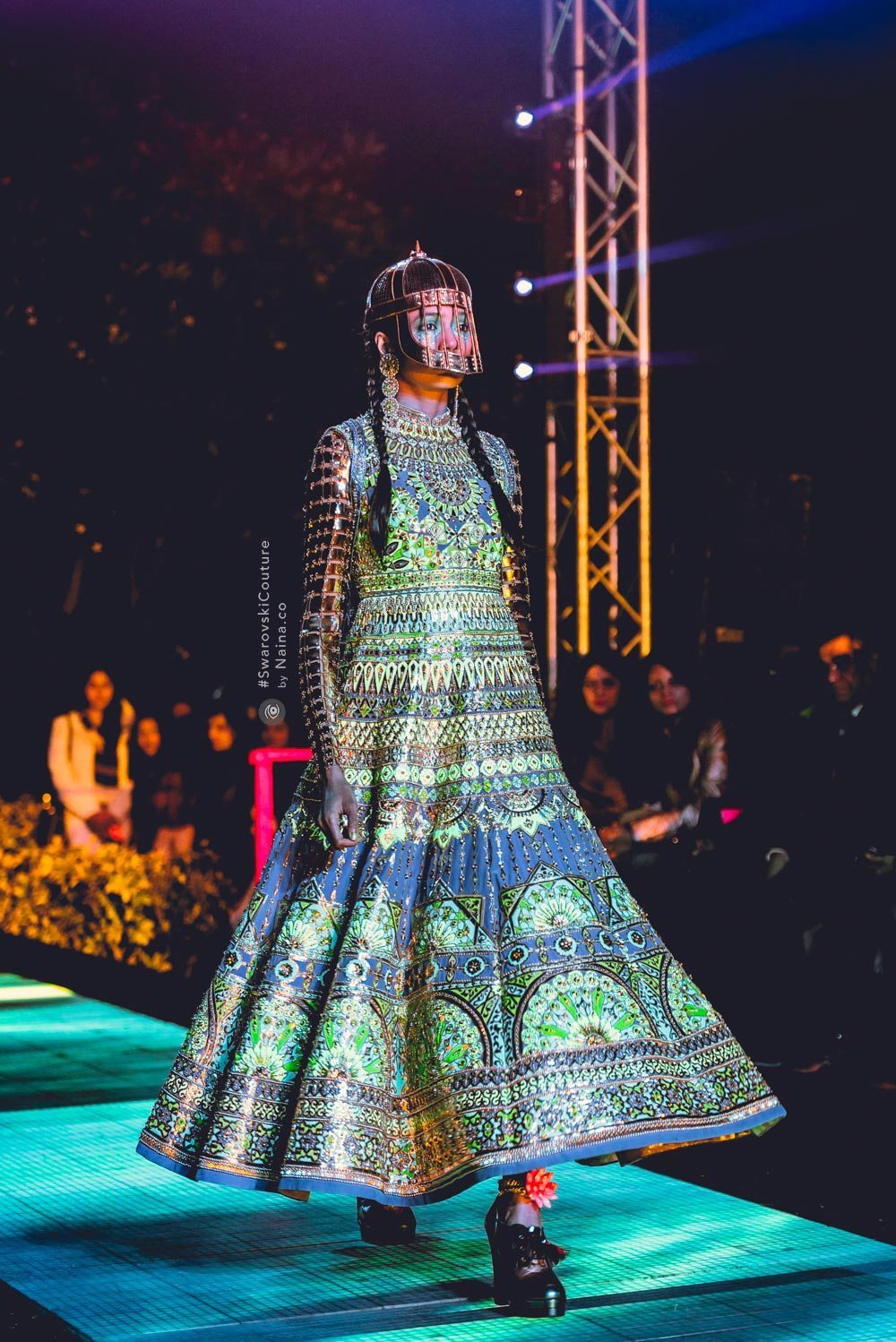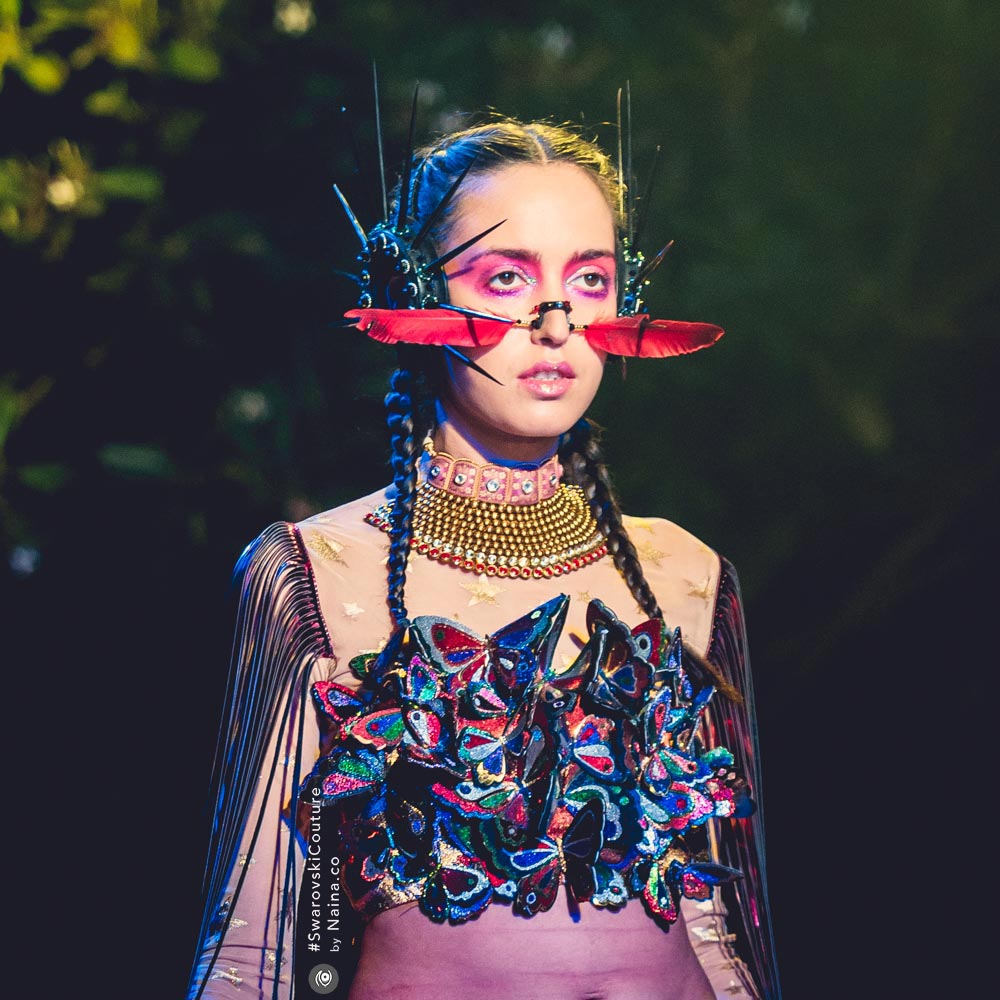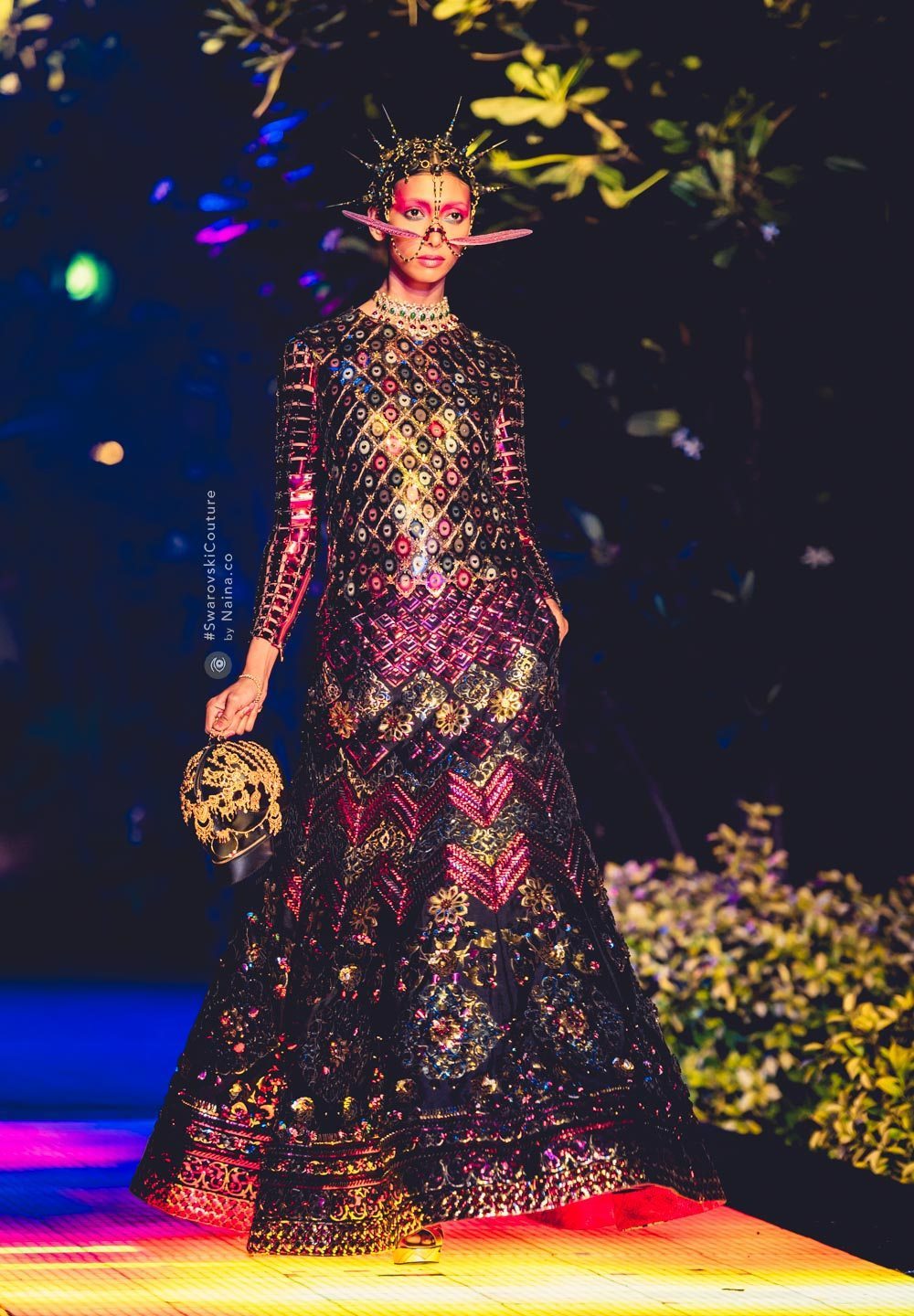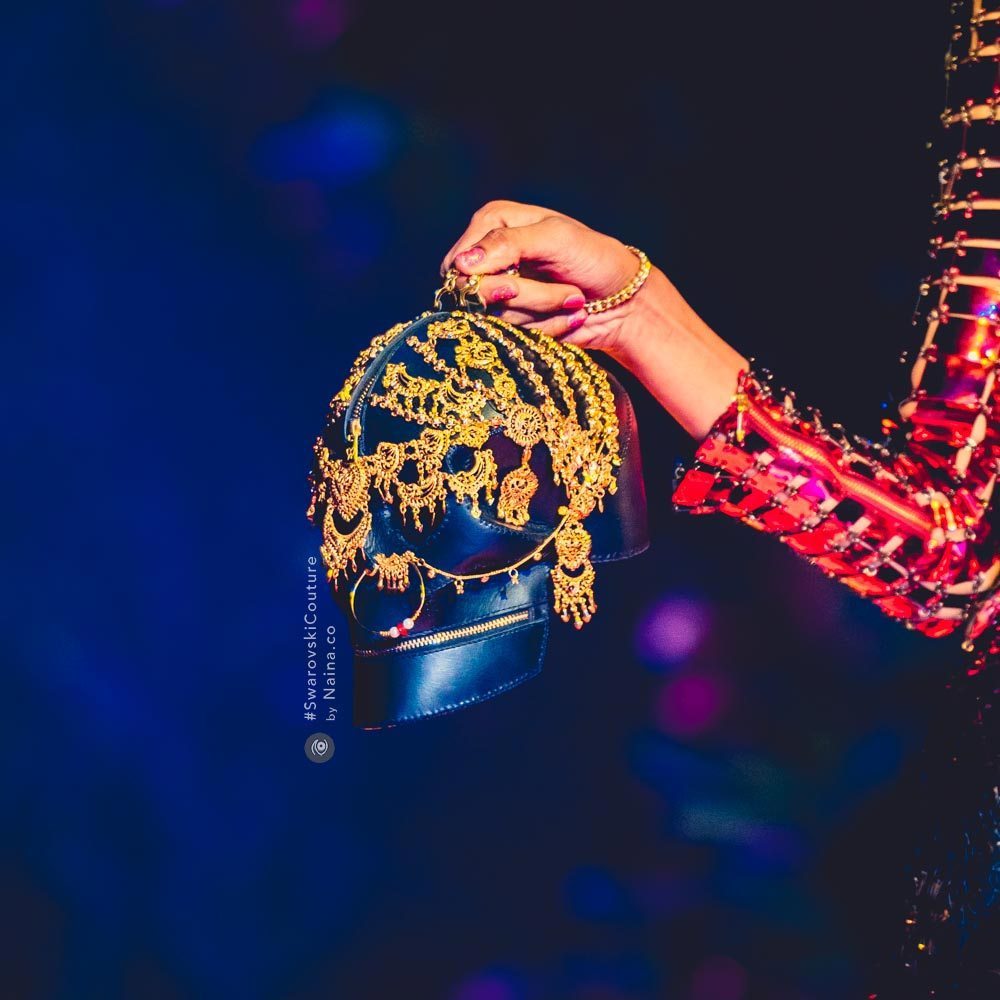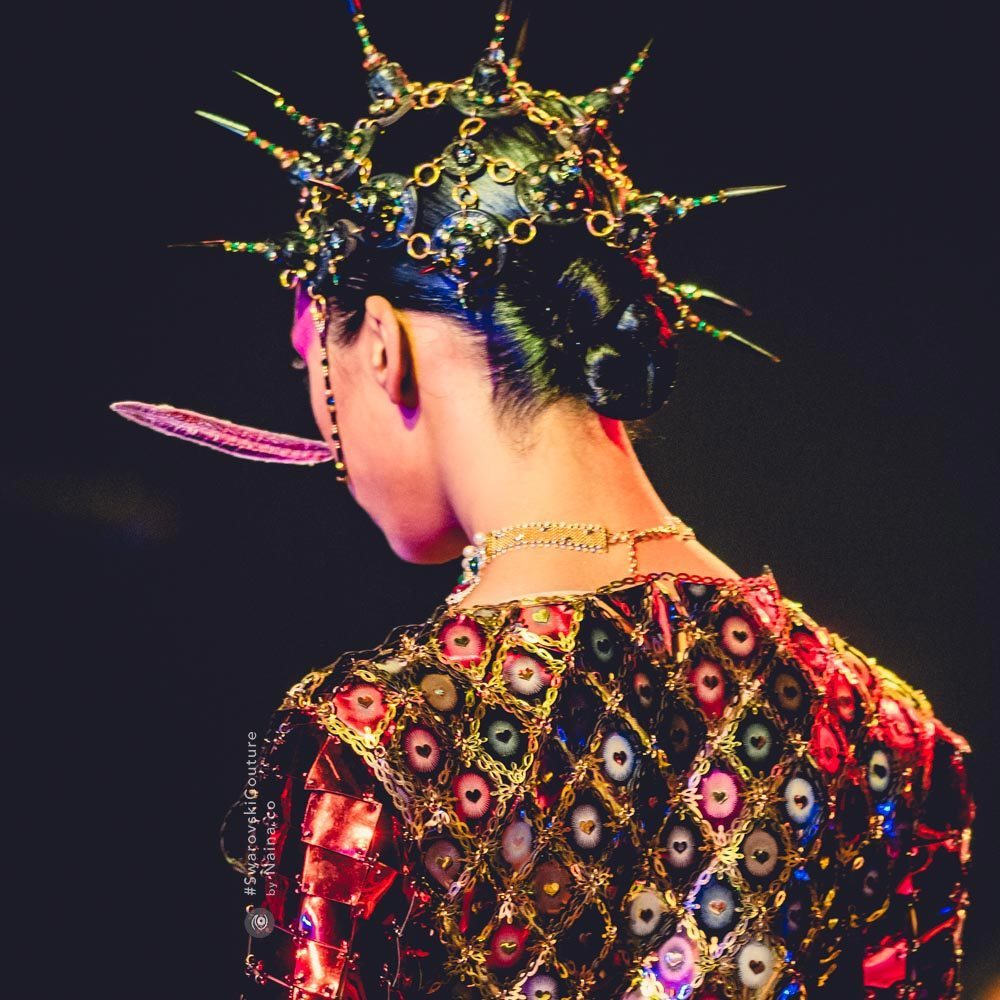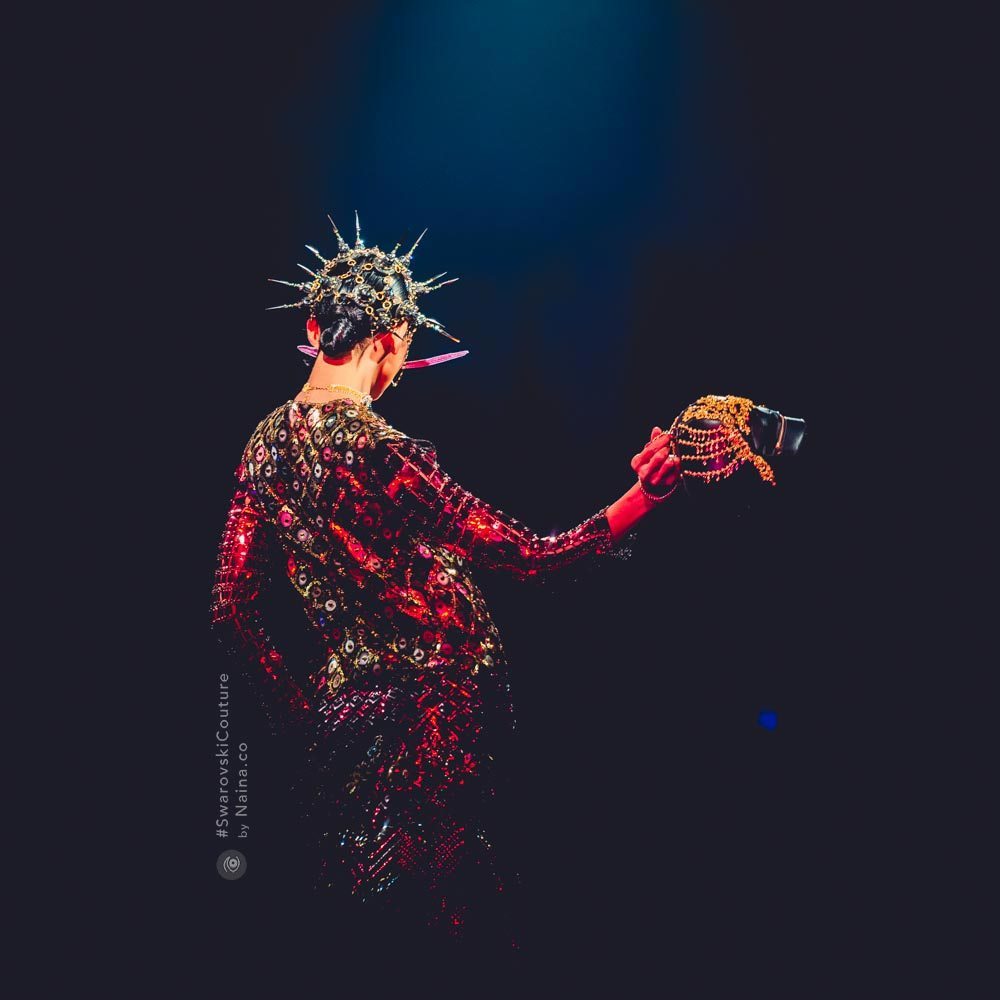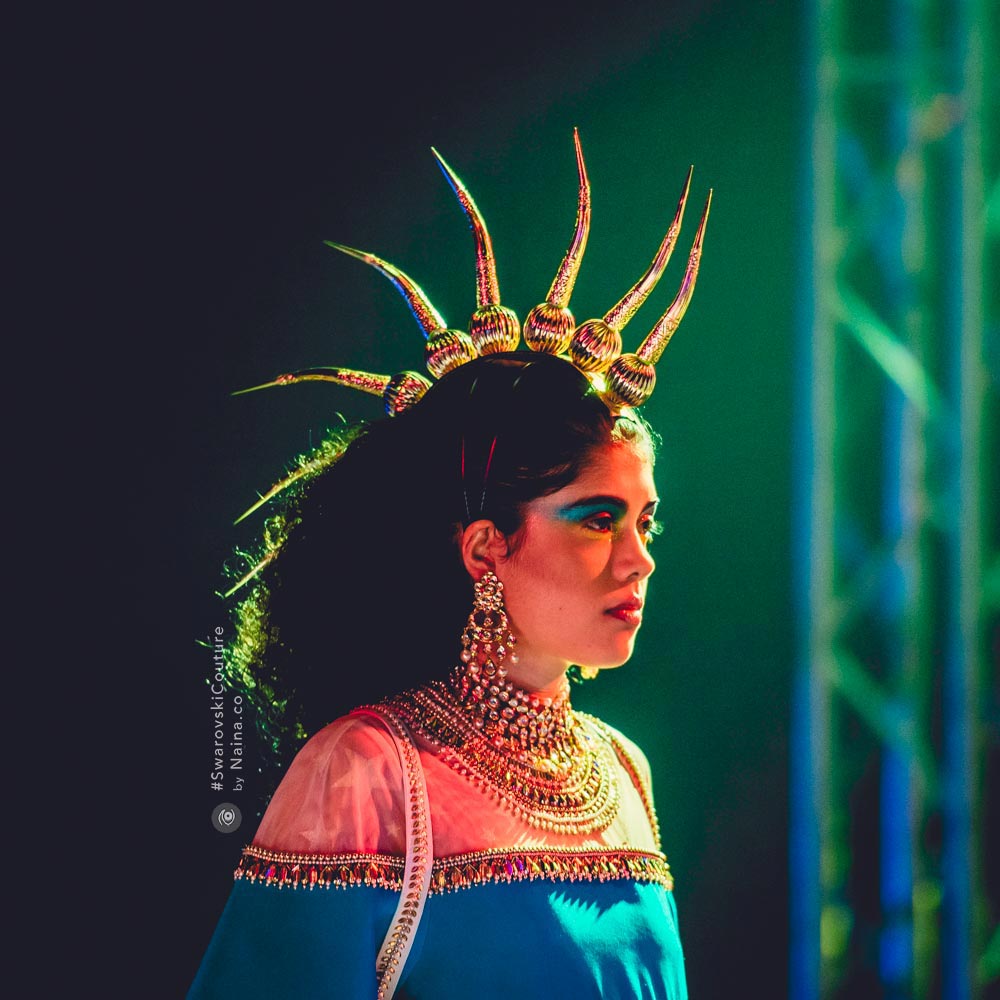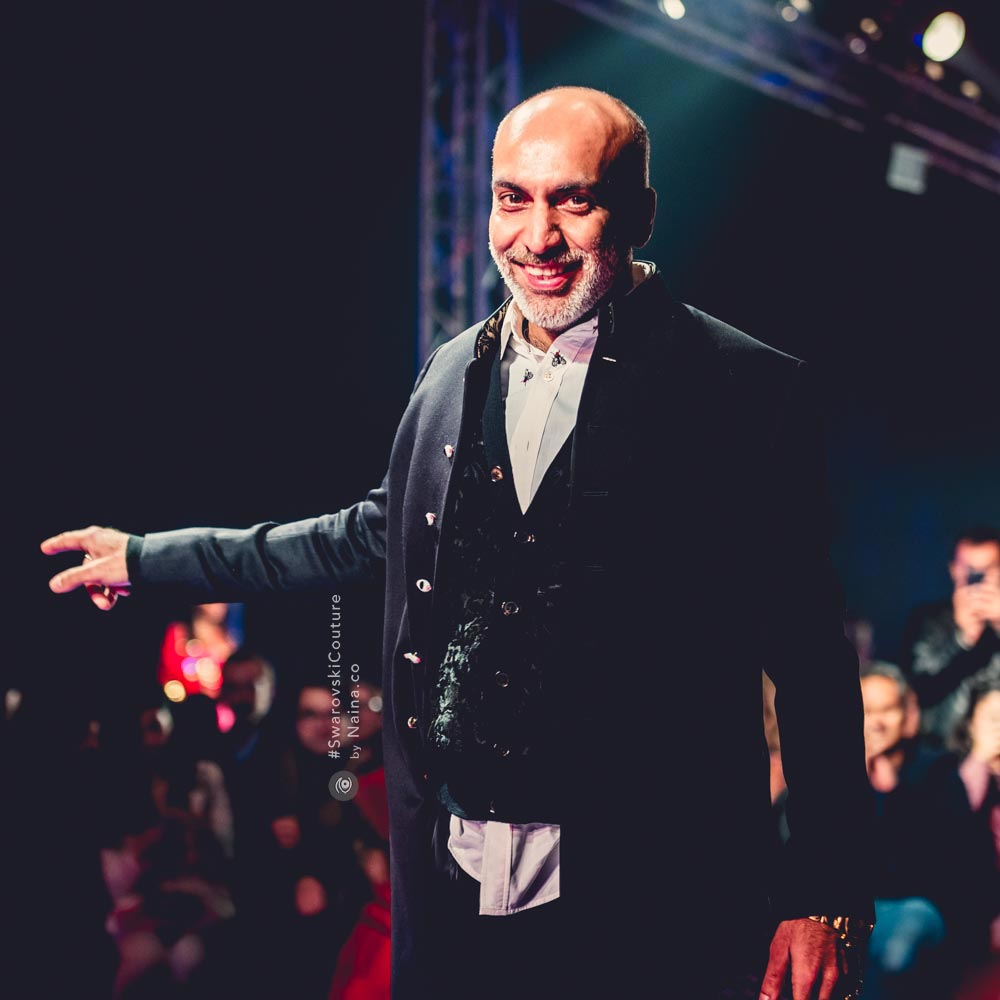 Special thanks to Deepti and Konia at Swarovski India and to Manish for allowing me to quickly photograph him amongst the work-in-progress pieces at his studio.
On assignment for #SwarovskiCrystals