Great escape from the air pollution of Delhi. That was not the original plan of course. The original plan was to do a repeat of "annual vacation with the folks" like the one we did in Thailand last year. It just so happened that the worst pollution hit Delhi around the date of our travel to Vietnam. I received an interview request recently, asking me what I thought of the trend called "pollucation". Apparently, it means, taking a vacation due to pollution. I honestly hope it does not turn into a trend. I hope the air pollution can be dealt with in the long run and cleared up, so that words like the privileged "pollucation" don't enter our dictionaries.
Anyway. Vietnam was sunny and beautiful and dull and rainy and both the parents fell ill and there was a hospital visit involved. In short, it was AWFUL. Sorry Vietnam, you deserve better. Our Thailand vacation last year had been so great that we were all way more bummed out by how Vietnam turned out. The first 4-5 days were great and then both parents fell ill and then it would not stop raining. Even on the day we flew back to India, it was raining. Boo.
We stayed at an Airbnb at Ocean Villas in Da Nang, Vietnam. It was about 8-10 minutes walking distance from My Khe Beach, which is supposed to be one of the top 20-30 beaches in South East Asia apparently. It was a beautiful beach yes! Red, orange and yellow flags dotted the sand, indicating the roughest, not-so-rough, and relatively calm areas of the South China Sea one could wade into.
This blog post is a set of photographs from our journey. Delhi to Singapore to Da Nang. From Delhi, we flew Singapore Airlines to Singapore. Singapore was a few hours of layover at Changi Airport. A Skytrain to our terminal then took us to our Silk Air flight from Singapore to Da Nang Airport in Vietnam.
Before leaving, we had been paying close attention to the weather reports, mainly because of typhoons. Typhoon Damrey had made landfall at Da Nang, not 5 days before we were supposed to land, so we were very concerned, especially because Akanksha and I were traveling with the folks. Luckily, a couple of people in our network were in Vietnam ( although in a different part of Vietnam ) but they confirmed that the area we were going to had not been affected.
Our Airbnb host was also constantly in touch with us and reassured us that the typhoon had passed and it would be all but gone by the time we reached. And she was right. The weather predictions weren't very accurate, so we couldn't have predicted the rains while making the bookings. The bookings were made in July / August, for travel in November.
Both sets of flights were pleasant. Delhi to Singapore was almost full. Singapore to Da Nang was mostly empty and the weather was beautiful. The effects of the typhoon, however, were clearly visible from high up. Muddy river water, mixing in to the sea. Beautiful cloud formations and the Sun glinting off of water bodies. Lakes, river, the sea, even residual water in stone quarries.
Vietnam has a Visa on arrival for Indians but it's not as simple as it sounds. We applied for a Visa first, online, which is recommended. We paid USD 25 per person. But then we had to go to the 'Visa on Arrival" desk at the Da Nang airport, fill in a bunch of forms and pay another USD 25 each, which is when our Visas were stamped. The immigration queues at Da Nang airport were LONG and each queue was labeled differently – Visitors / Residents / Delegates etc. When we reached our immigration officers, we found out we could have stood in any queue and not necessarily the longest "Foreign Visitors Only" queue. There were no officials to guide us, which was a lot of time wasted because we had our parents with us – they are not comfortable standing on queues for very long and get tired easily. As it is it had been a long night and day of travel for them. I'm not sure we want to make them hop and skip so much again for another trip but let's see.
The first thing we did after getting out of immigration was buying SIM cards. While my Airtel postpaid has had use of International Roaming packages on my trips to Paris, San Francisco and Singapore, Airtel had no such arrangement with a telecom provider in Vietnam. It turned out way cheaper to buy a local SIM and the process was a laugh. For $7 we got unlimited internet / data and 50 minutes of international voice calling plus some international SMSes, all for ten days. The local telecom provider was called Mobiphone. There are 3-4 kiosks at the airport and it seems perfectly reasonable to demand a lower price than the one being quoted. We went from $14 to $7 at the adjacent kiosk – for more data and calls and days. We did not have to do any paperwork – just gave our phones, they switched out our SIM cards, helpfully taped my original Airtel SIM to a business-card type paper, which also had details of my local Vietnamese number.
Immediately we realized that people are super nice in Vietnam. And they smoke a LOT. And they are obsessed with their mobile devices a LOT. As far as I could tell, even though it's called The Socialist Republic of Vietnam, no websites seem to have been blocked / banned. Obviously I didn't visit all possible websites to see if that was true.
$14 for a cab ride to our destination from the airport. Most establishments are more than happy to be paid in USD but some will ask for local currency, which is the Vietnamese Dong. When we visited, One Indian Rupee would get you 350 Vietnamese Dong.
I've lost count of the number of people who said, "Vietnam?! Why would you go to Vietnam? It's a poor country. Go to Thailand or something." I'd say this is the right time to go to Vietnam. Before it gets mobbed by tourists.
The day ended with a hot cup of tea. I was too tired to do anything surprisingly. Dad and Akanksha figured out a grocery store / supermarket, where they got a cab ride to and shopped basic stuff for breakfast the next day. And drinking water. Our Airbnb host had provided one 500 ml bottle of water per person, per day. But that's not nearly enough, obviously. And no establishment in Vietnam seems to have any water purifiers installed. So, it is ALL bottled water, which is unfortunate because I'm guessing the plastic must all be going into the sea, which is one of the reasons why tourists would come to Vietnam in the first place.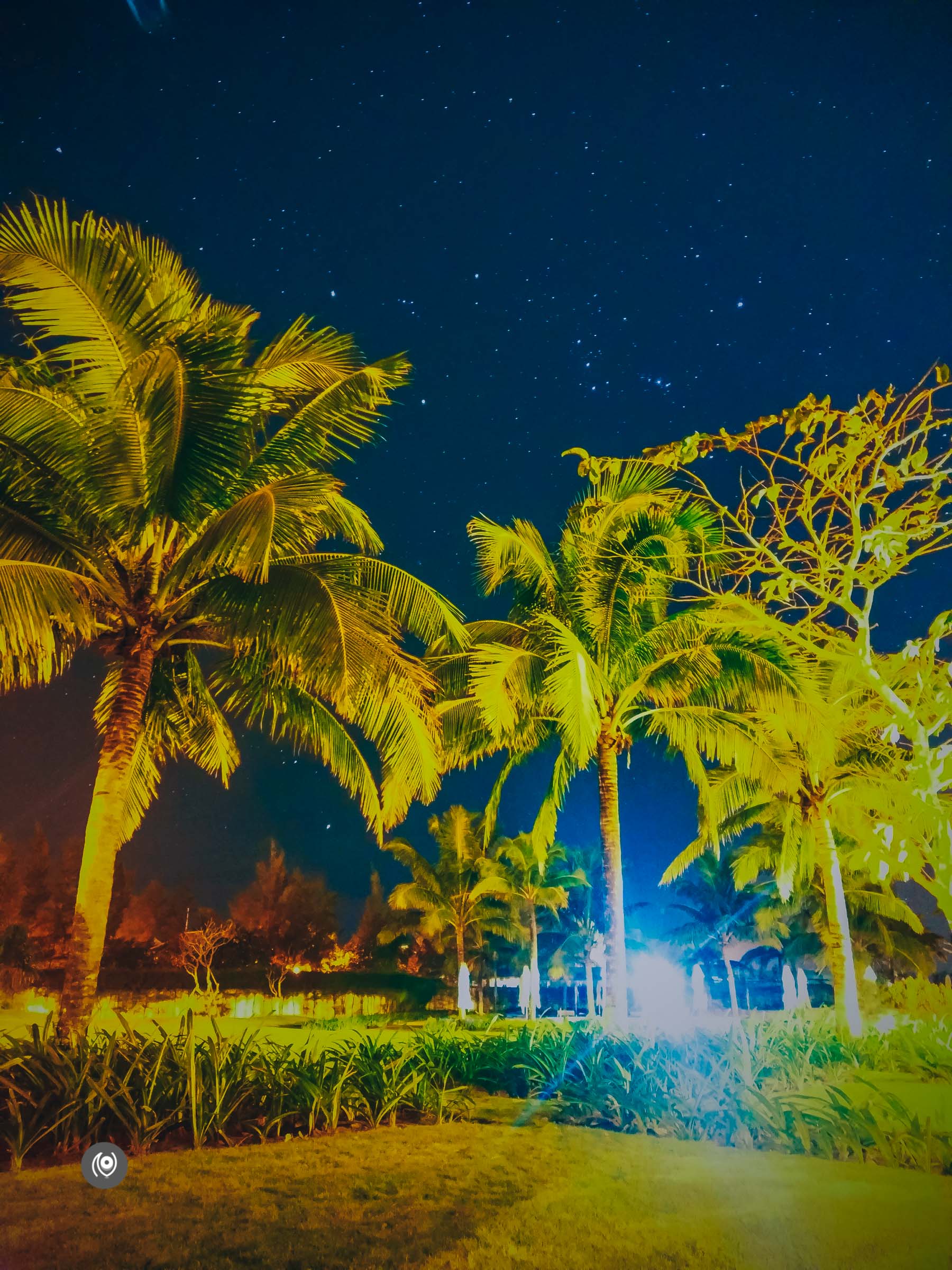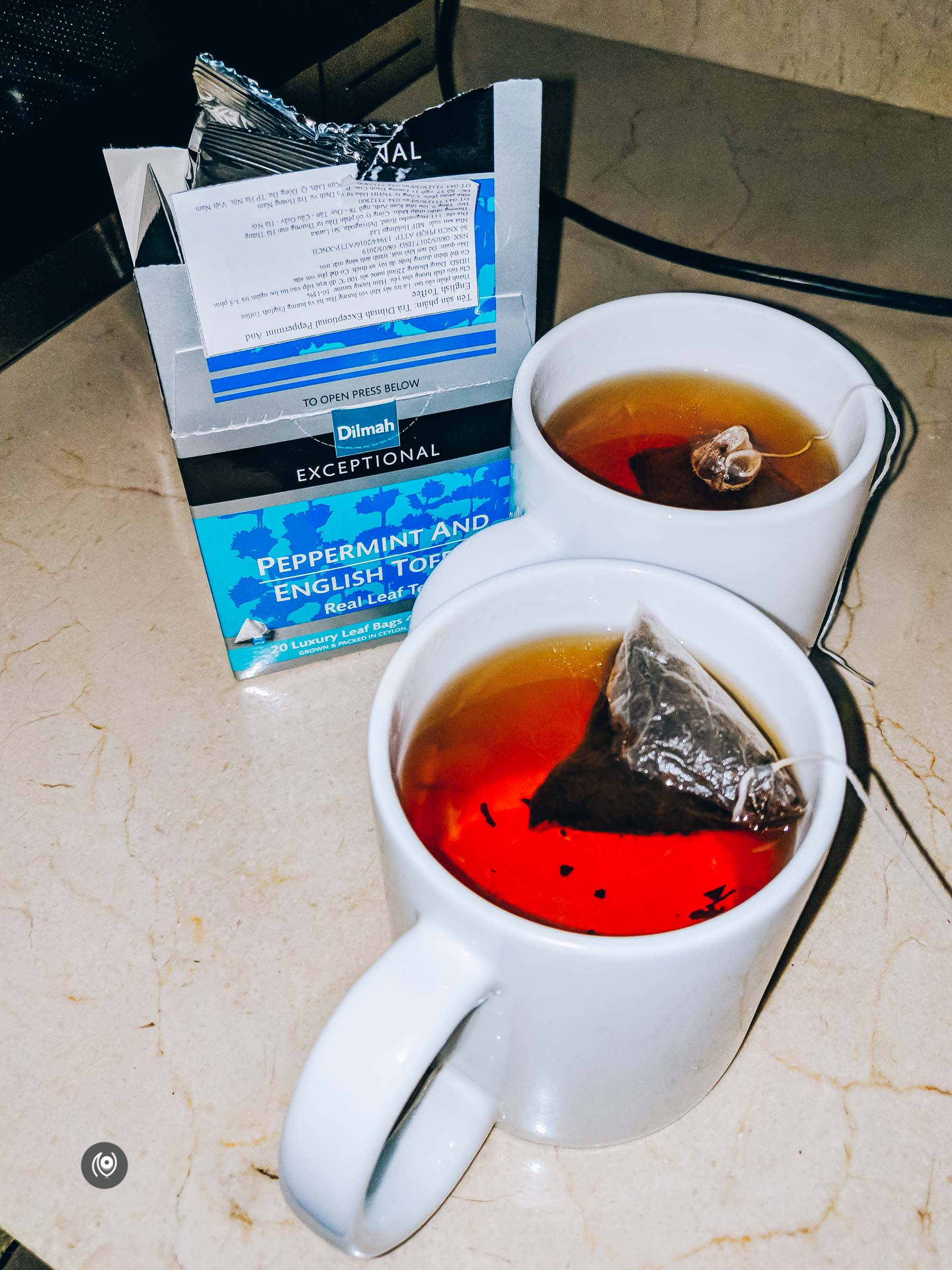 Changi Airport was as fabulous as ever. I don't think I will ever get over the fact that ALL those Orchids are real.
More soon from #EyesForVietnam
Other travel related features on my blog are under #EyesForDestinations