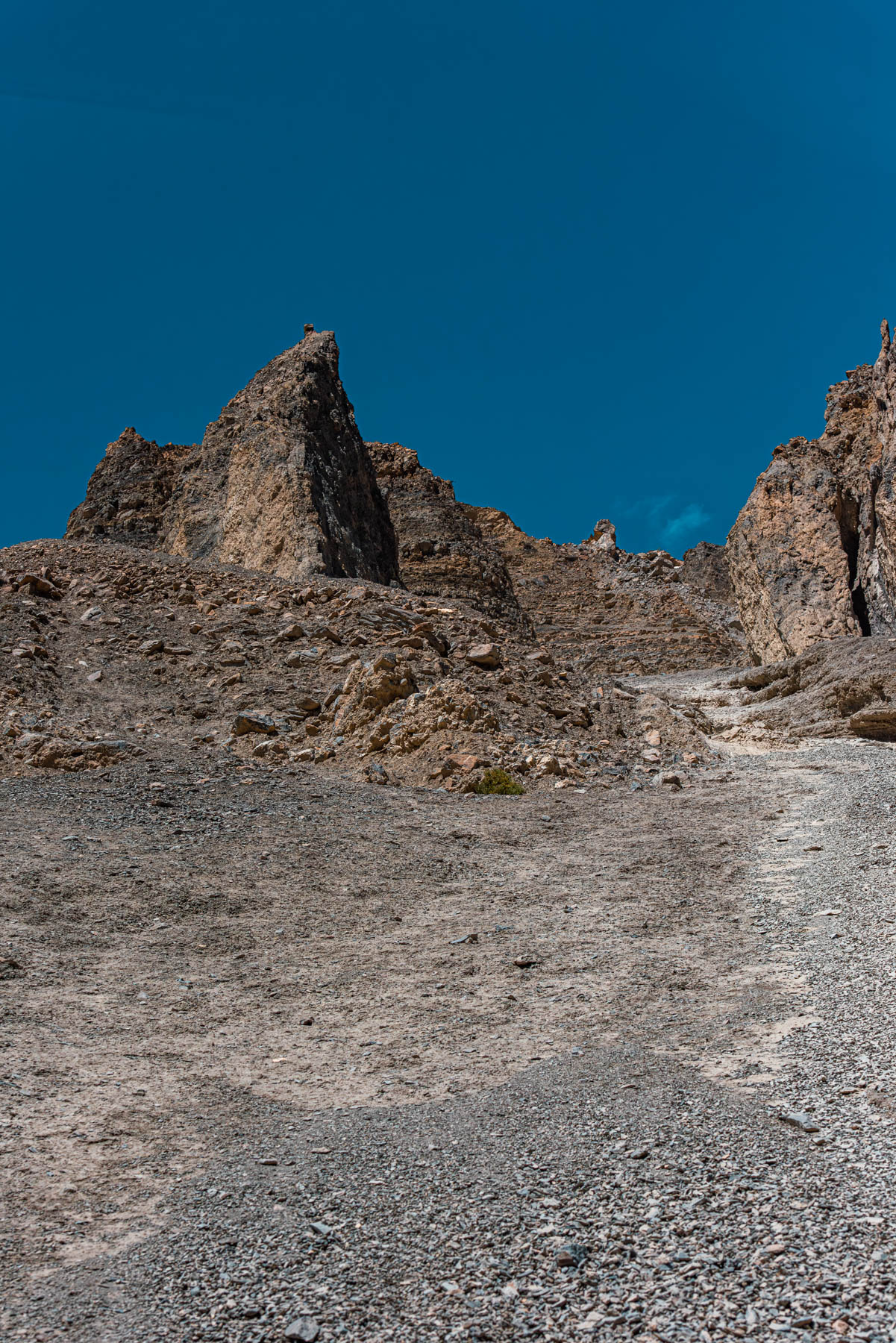 Unlike last time, being driven from Gurgaon to Manali to Chicham, we drove from Sangla to Chicham. It was a new route that I had not seen previously and it was equally fun to explore.
Tethys Himalayan Den was our third stop in the #NAINAxBanjaraExperiences circuit that we planned : Thanedar, Sangla, Chicham and Sojha.
The entire drive was littered with roadside signs saying, "Shooting Stones. Drive Carefully." and it became a running joke. How is one supposed to drive "carefully" when unpredictable stones could come pelting down at us any moment! One can only drive and hope for the best. And it doesn't even matter if you drive fast or slow. We saw more than a few vehicles with smashed windshields and side windows to be holding our breath each time was saw one of the "shooting stones" signs. the area is well-manned by the BRO and they frequently had personnel with red and green flags to alert vehicles.
We stopped at Tabo for lunch – there are several places that serve multi-cuisine fare. Most of the drive is through mountains that look like they are ready to crumble at so much as a sneeze.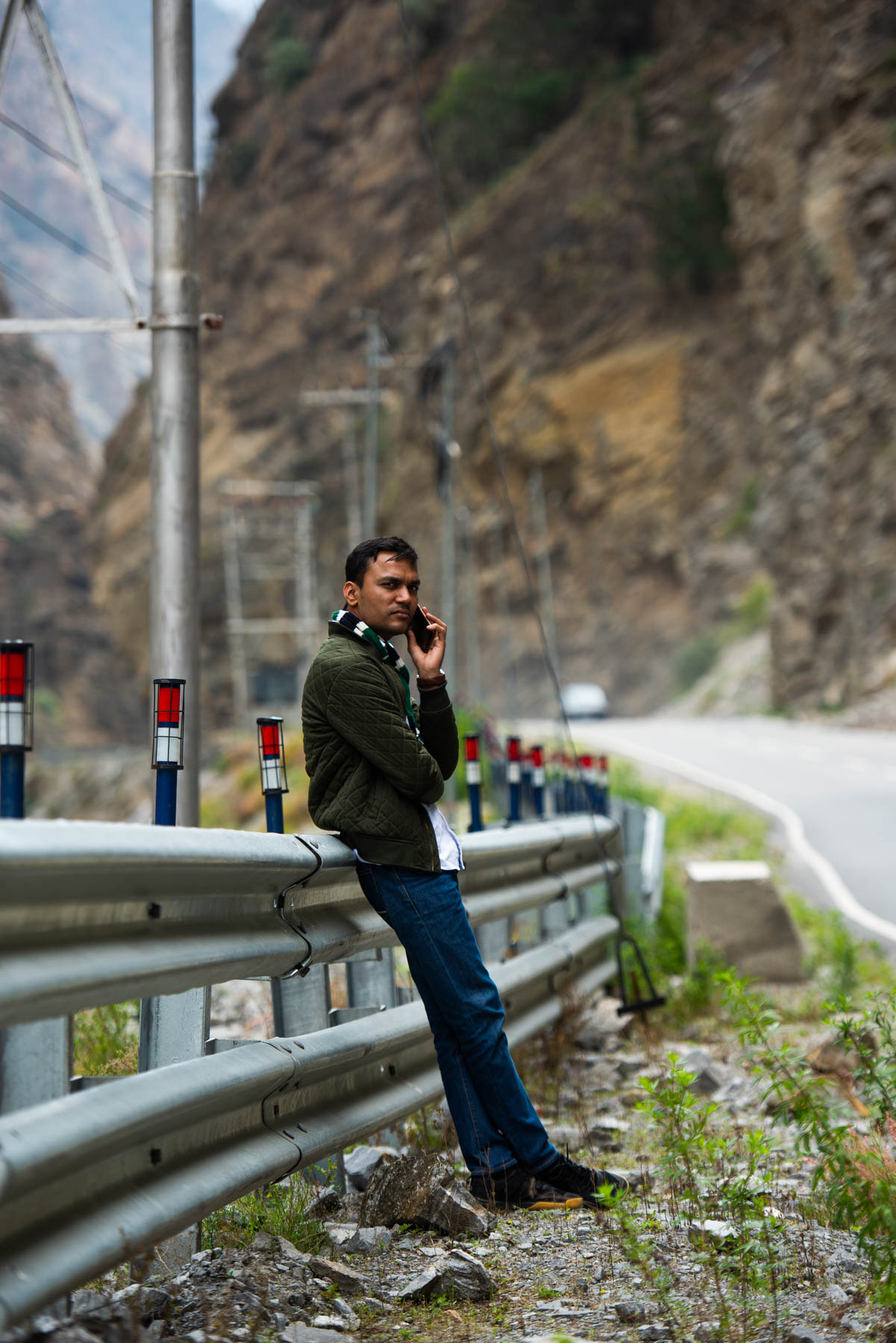 It is a delightful landscape. Suddenly a patch of green on an otherwsie entirely bare mountainside. Columns of mud deposits weathered by the rain and high speed winds. The entire region looks like it's made from tectonic plates going in all directions.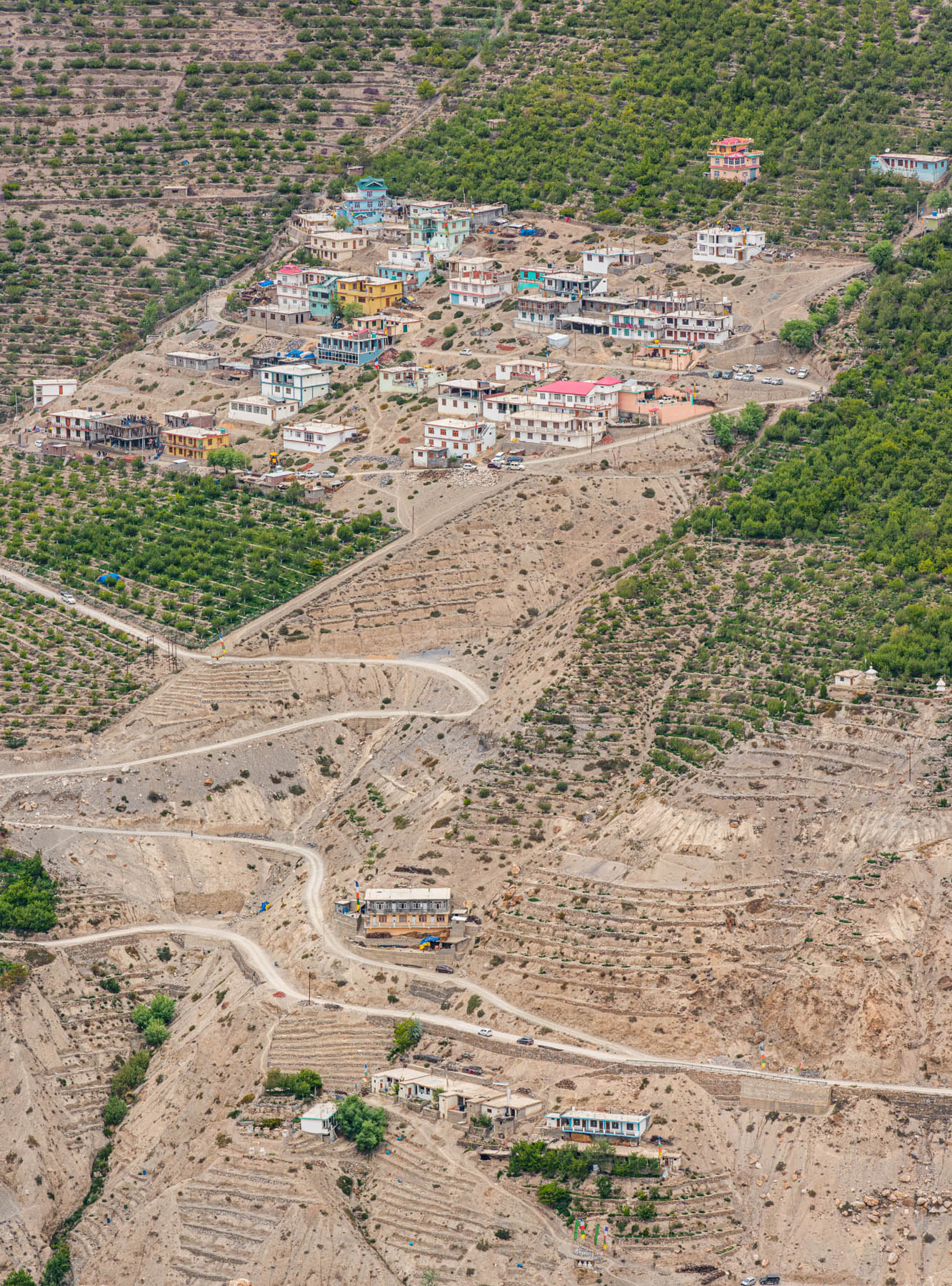 Above, Kee / Key Monastery as seen on the road from Kaza to Chicham; Chicham village sighted with the Chicham Gorge in the front and the Tethys Himalayan Den sign board at the turn for Chicham and Kibber.
Below, Tethys Himlayan DEN photographs well doesn't it? It felt like coming back home. Even more so this time because we drove ourselves. The places this Diesel Ertiga has been driven to! We didn't think it would make the climb on the last turn toward the Den, but a carefully placed stone behind the left rear tyre did the trick.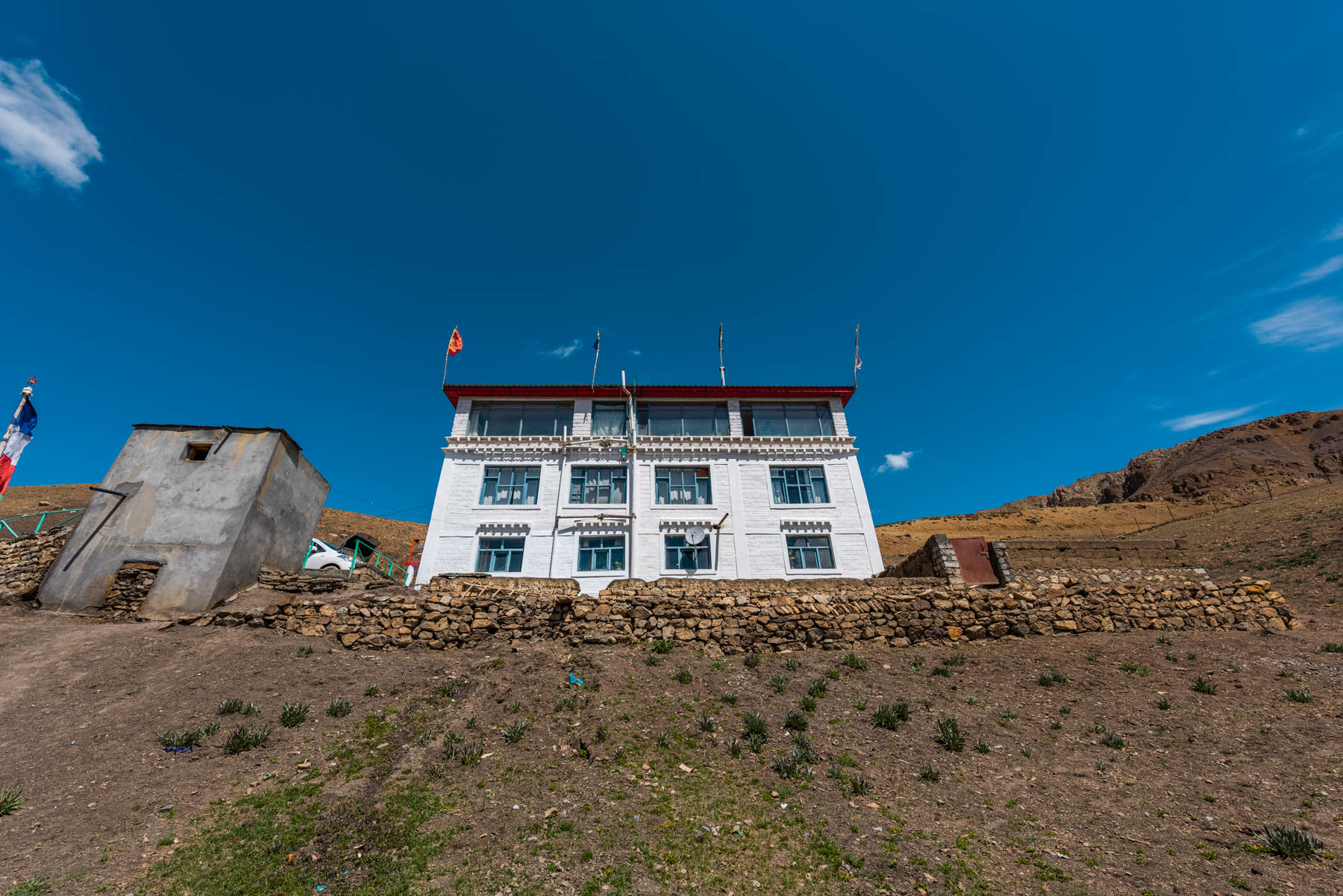 Above, the spot right outside the second floor rooms where we drank our chais and coffees and sometimes beers. It's cold out, so it's a carefully considered decision. The common dining hall is a far more sheltered spot to do such things.
Below : The Common Dining Hall. Large glass panes make you feel that you're not really indoors but the wood heater definitely tells you that you are. There's board games and breakfast, lunch and dinner and a hang out spot for all residents. Evening games and conversations with strangers are the norm.
There are a few electric plug points, but I also recommend that you carry your own power strip and loan out a few spots to your fellow travelers.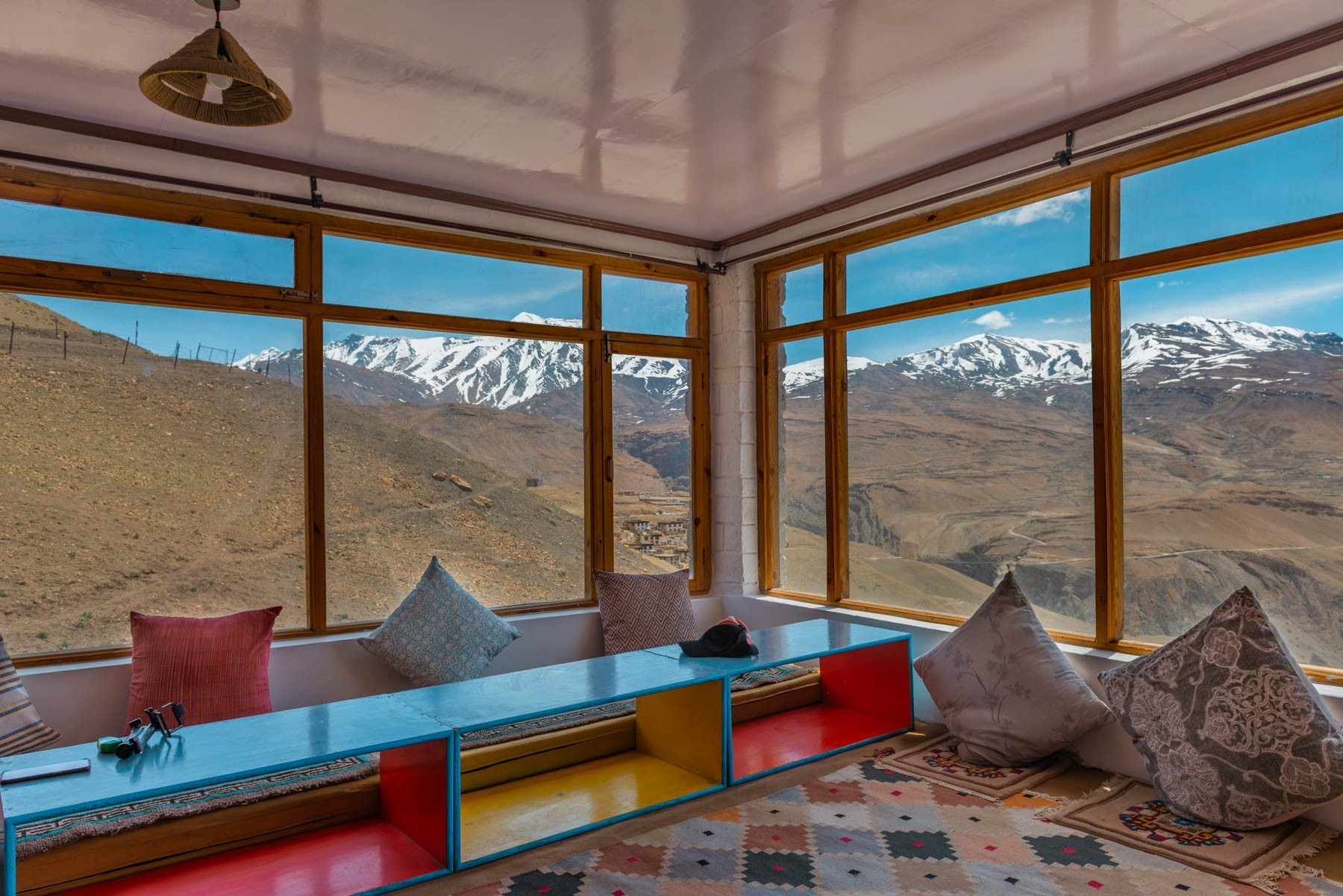 There's a lot to do in and around Chicham. Even though I've visited previously, we still had enough options to choose from. One of the things we did was drive to Gete, which a very small village – not more than 5-6 homes perhaps. The Key Monastery is visible from a spot near the village and you can drive till there. I love photographing the same location from different perspectives, so I definitely wanted to go and check it out. And I'm glad we did! Photographs below. Thank you Ritushree and Faizu for the tip.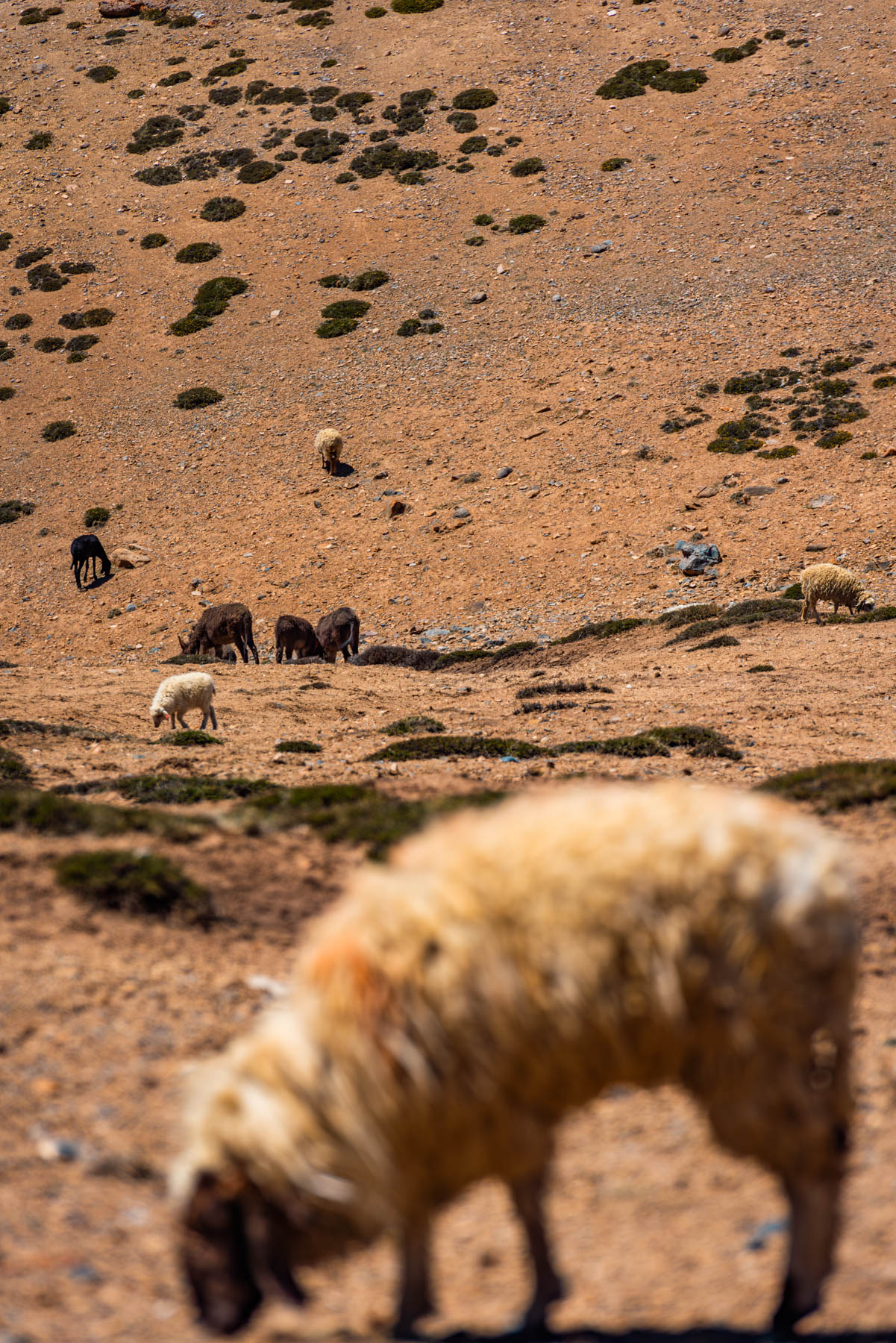 Also took some time out at Gete to have myself photographed wearing a gorgeous Pashmina Fur scarf by Janavi India.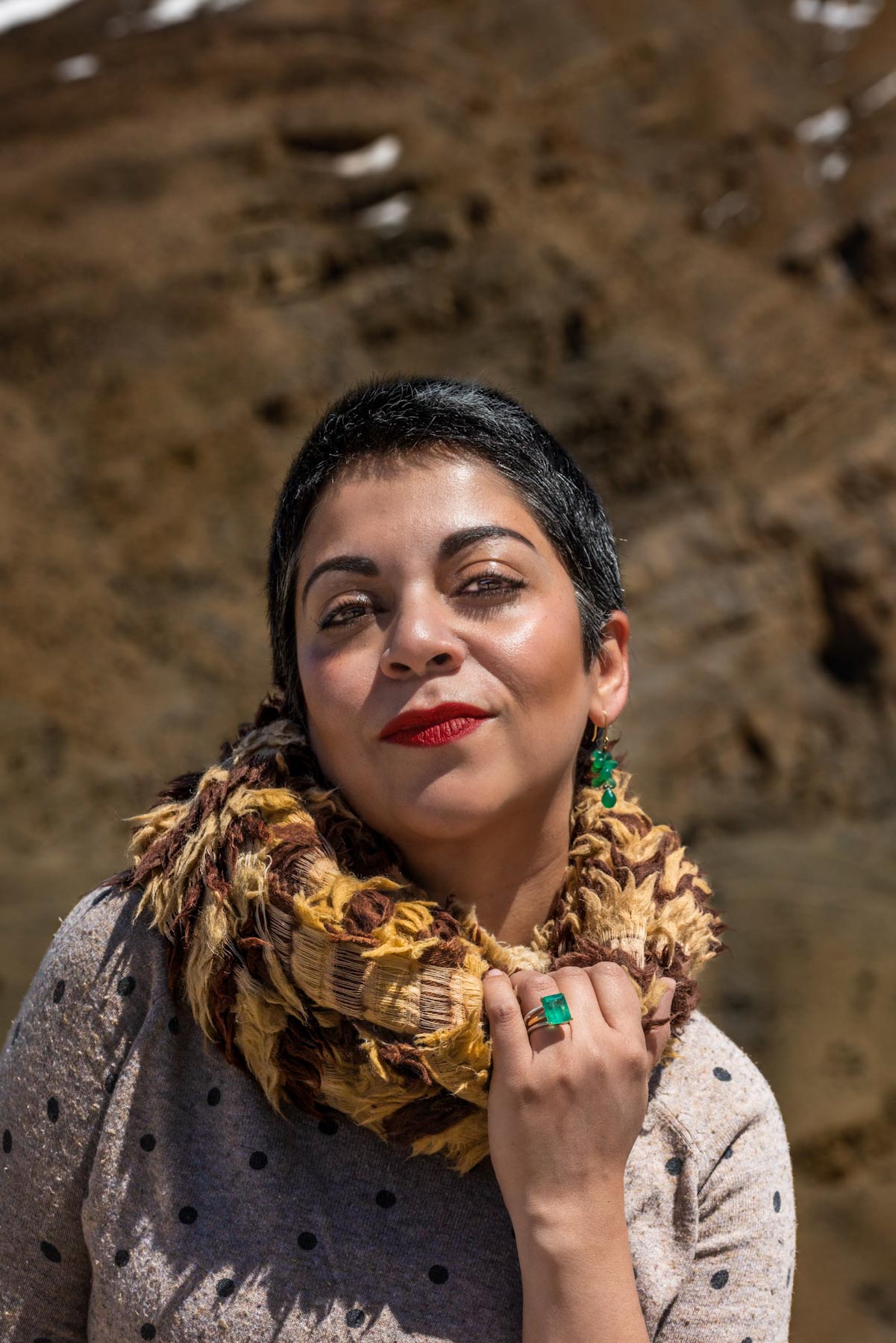 Another spot that I had conveniently ignored the last time around is Chicham Bridge. Stopped over for a bit and was surprised to see food trucks! Not something I had ever expected to see in Chicham!
Chicham Bridge is a suspension bridge and is considered one of the highest bridges in Asia. It's built over a 1000 feet deep, spectacular looking gorge and the bridge connects Kibber to Chicham village. The bridge was only completed in 2017, before which you'd have to drive an extra 40 kms to get to Chicham.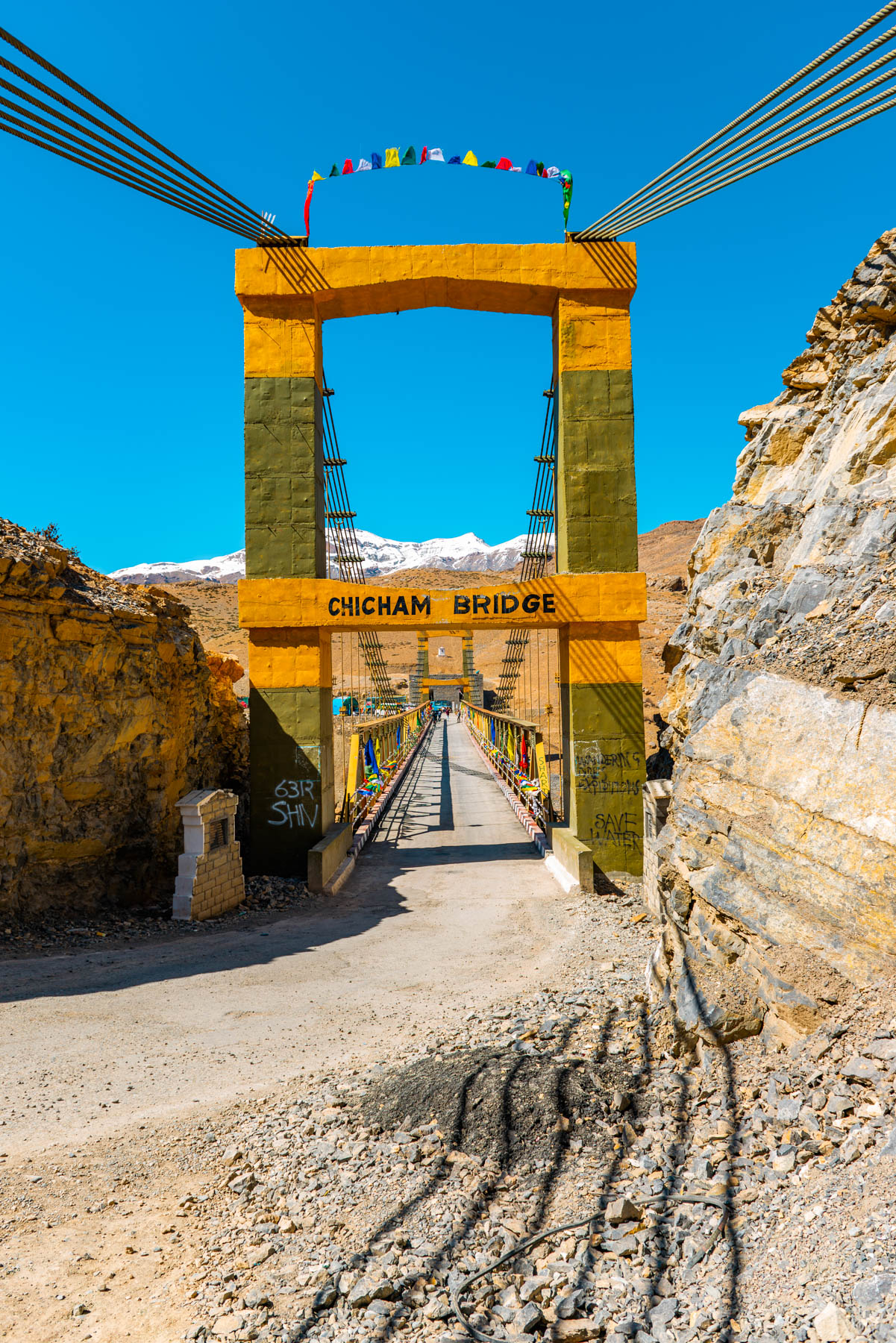 The last two images above : Red Fox and Blue Sheep specks. The Chicham Gorge is also home to wildlife. While we did not spot a Snow Leopard, we did spot a Red Fox that was picking at garbage. And we spent almost an hour watching Blue Sheep head-butting on one of the slopes coming out of the gorge. This was closer to sunset, so the sand they were flinging about is what caught my eye – otherwise, at that distance, impossible to spot these shy creatures.
Tethys Himlayan DEN regularly hosts Snow Leopard Expeditions in the winters BTW.
Back to one of my favourite rooms, where I've stayed both times at Tethys. The loft room is GREAT. Despite being towards the back of the building, you've still got a view. It's super bright super early in the morning, so if you're a light sleeper like me, carry an eye mask. Ear plugs also will not hurt if you're traveling during busy season. It's a homestay and voices carry easily. You might be done with dinner at 9 pm but most of the others are certainly not!
Water is solar heated but if there's no sunshine, the staff will heat water for you. Do remember that this is an extremely remote place – so please set your expectations accordingly. Lovely home-cooked meals with some pleasant surprises, which I would definitely not expect at Chicham. For example, watermelon for breakfast! It was even more delicious because it was at 4,270 meters above sea level. NOTHING grows at Chicham – except a few new endeavours where locals are attempting to grow peas and mushrooms.
Also, electric blankets for the win!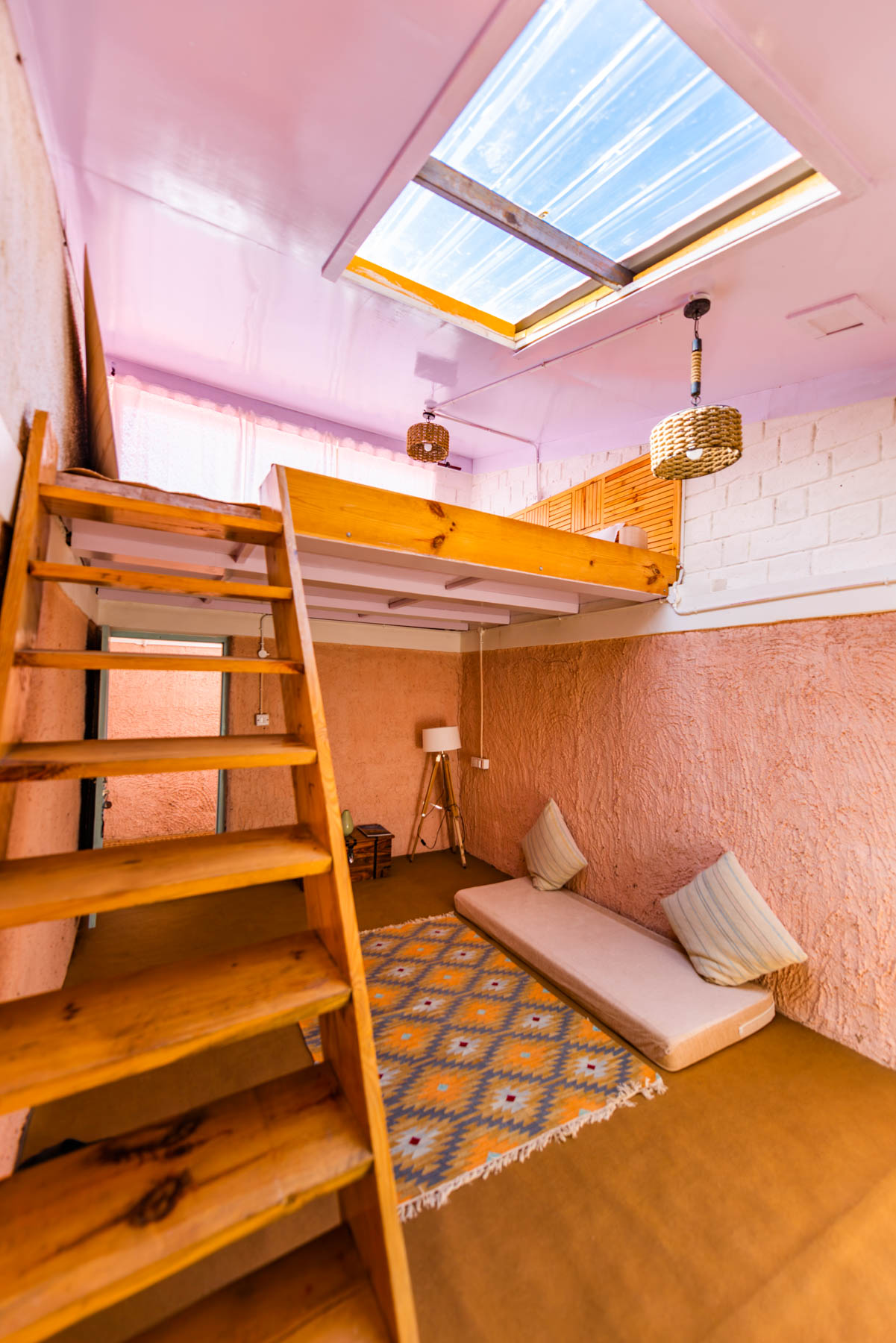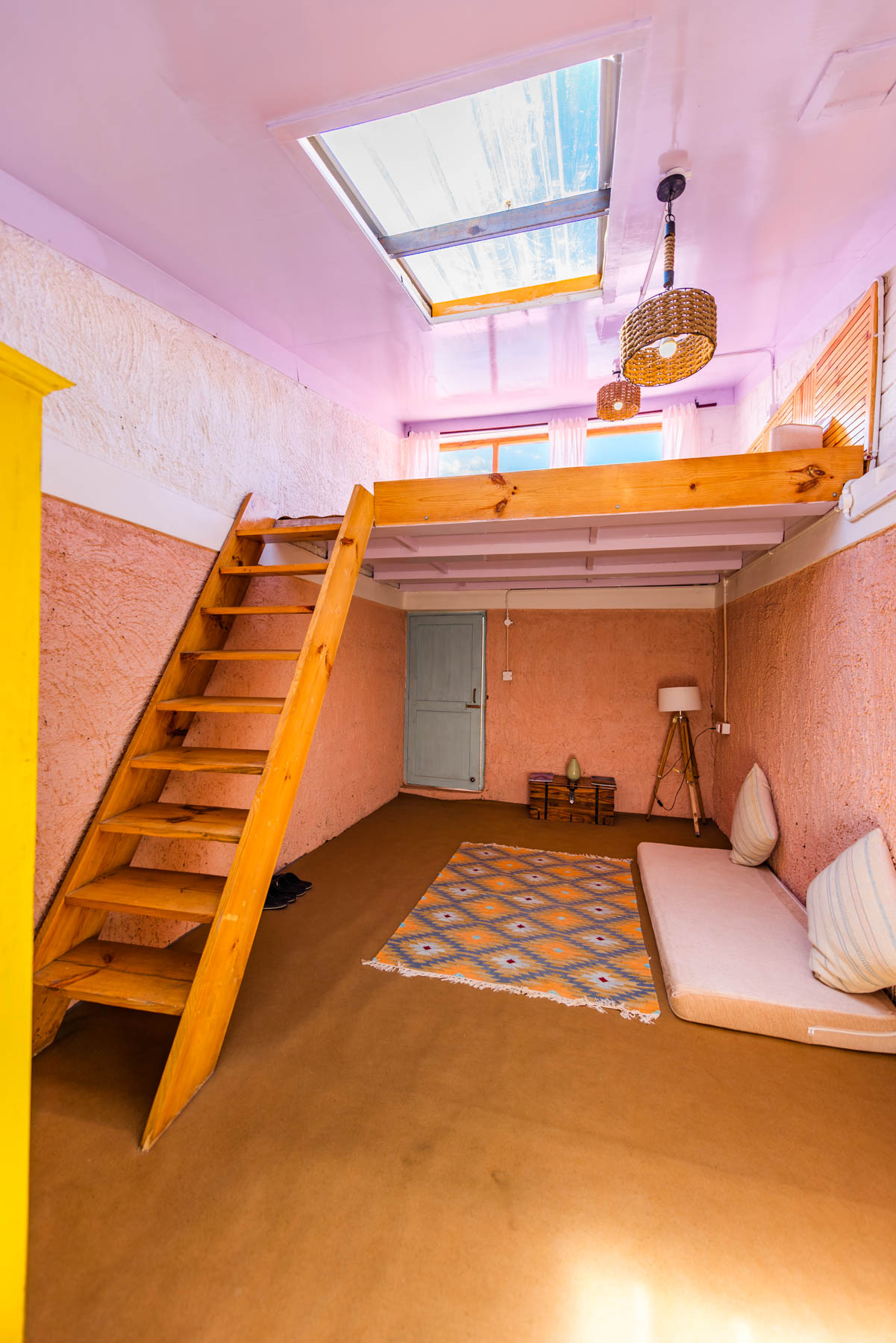 My partner had not seen the Manali Road, so one of the days we were at Chicham, we decided to just go for a drive in the Manali direction. I recalled that it had seemed far more picturesque than the route from the Shimla side, and the sky looked interesting to my photographer's eye, so it was a good day to go for a drive.
We drove through the Ladarcha Meadows below.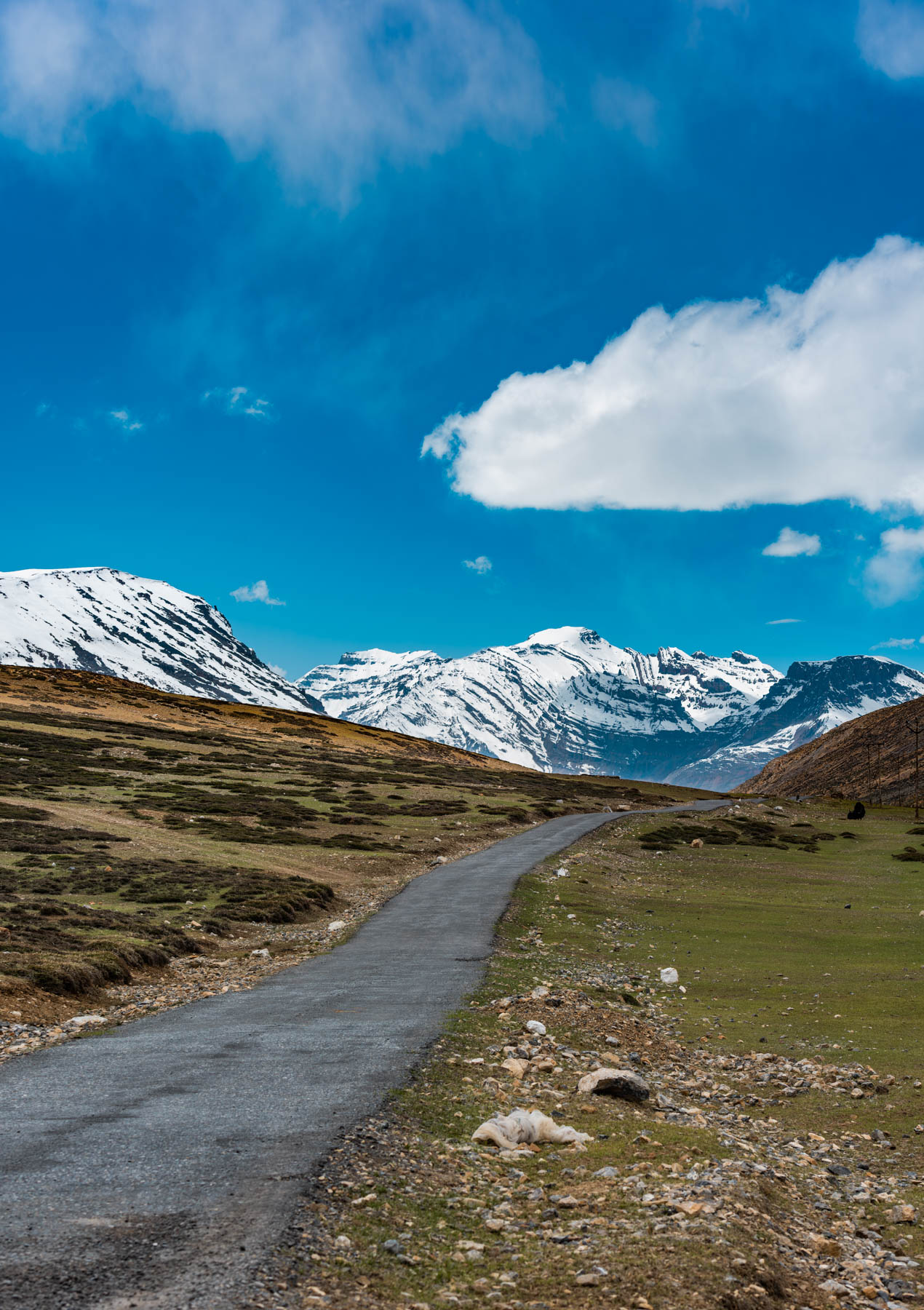 The scenery is definitely more beautiful that the other route. No wonder so many people prefer the Manali route. We then drove on towards Kiyato but did not go all the way. There was a bridge to our left, which would take us on a route that even I had not seen previously and we decided to try that out. It turned out to lead us right back to Kaza!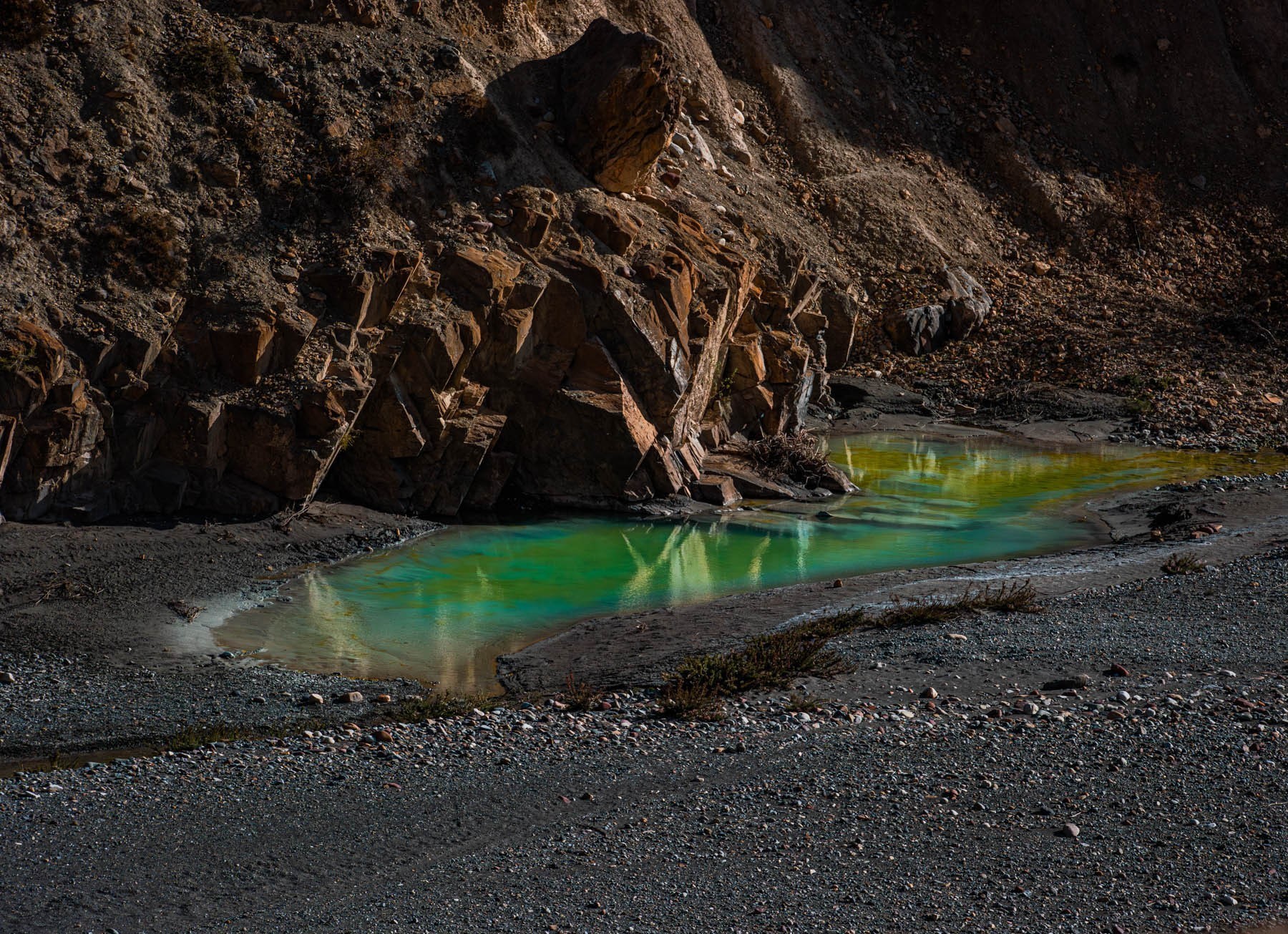 I find it SO TOUGH to select images from Spiti. Everything is captivating and so stunning to look at and re-look at. No wonder this blog post has gone on and on. And there's still so much more that I have not shared here. I will be releasing some of the photographs as prints too, sometime soon.
The Kiyato bridge to Kaza route turned out to be more beautiful than I had imagined.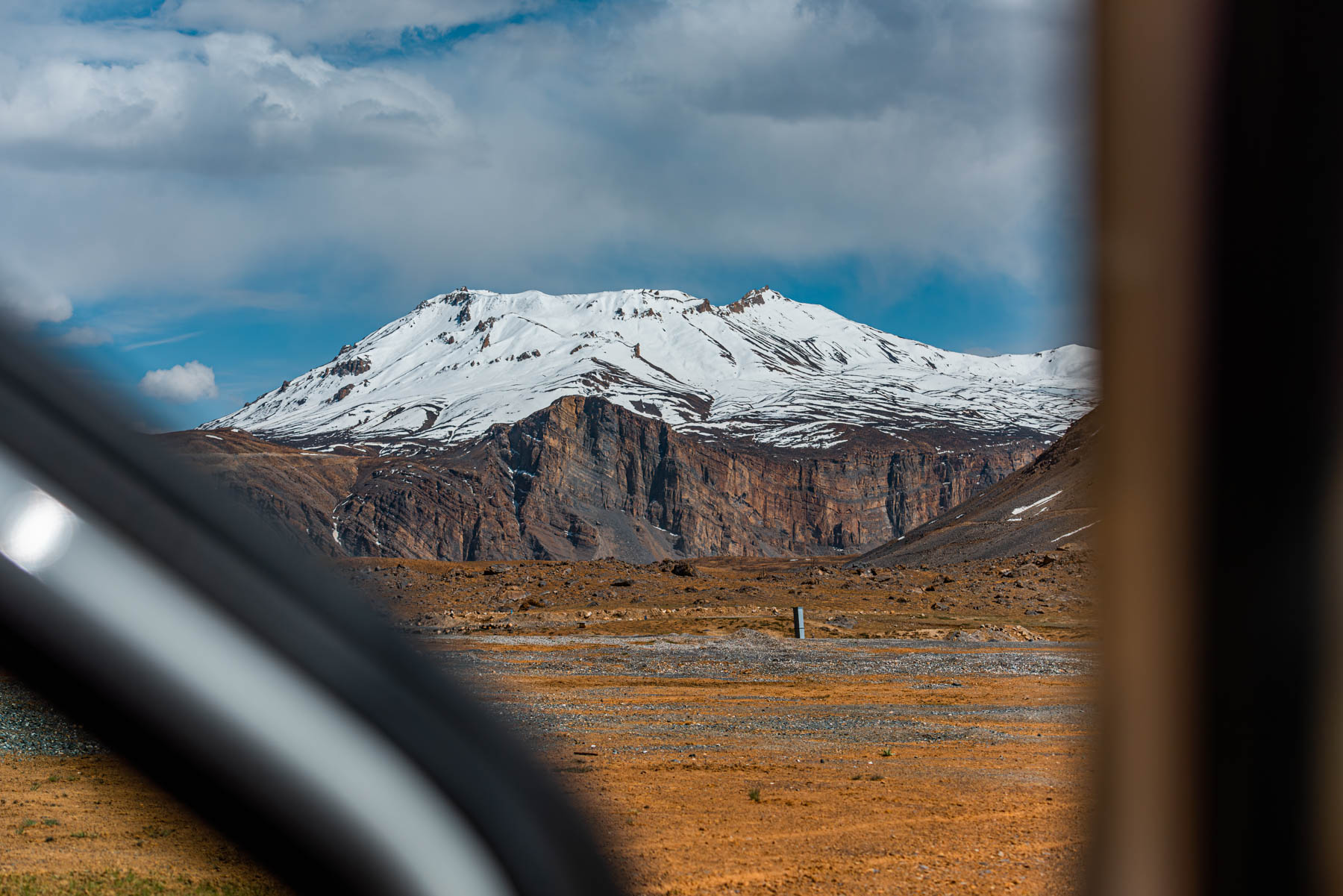 We ended up back at Kaza, where we picked up a few supplies, some clothes and some beer. Most shops in the Kaza Market ( including the ONLY gas station in town ) accept only cash as form of payment. Most of them do accept UPI payments but credit cards are an absolute no-go and cash is preferred.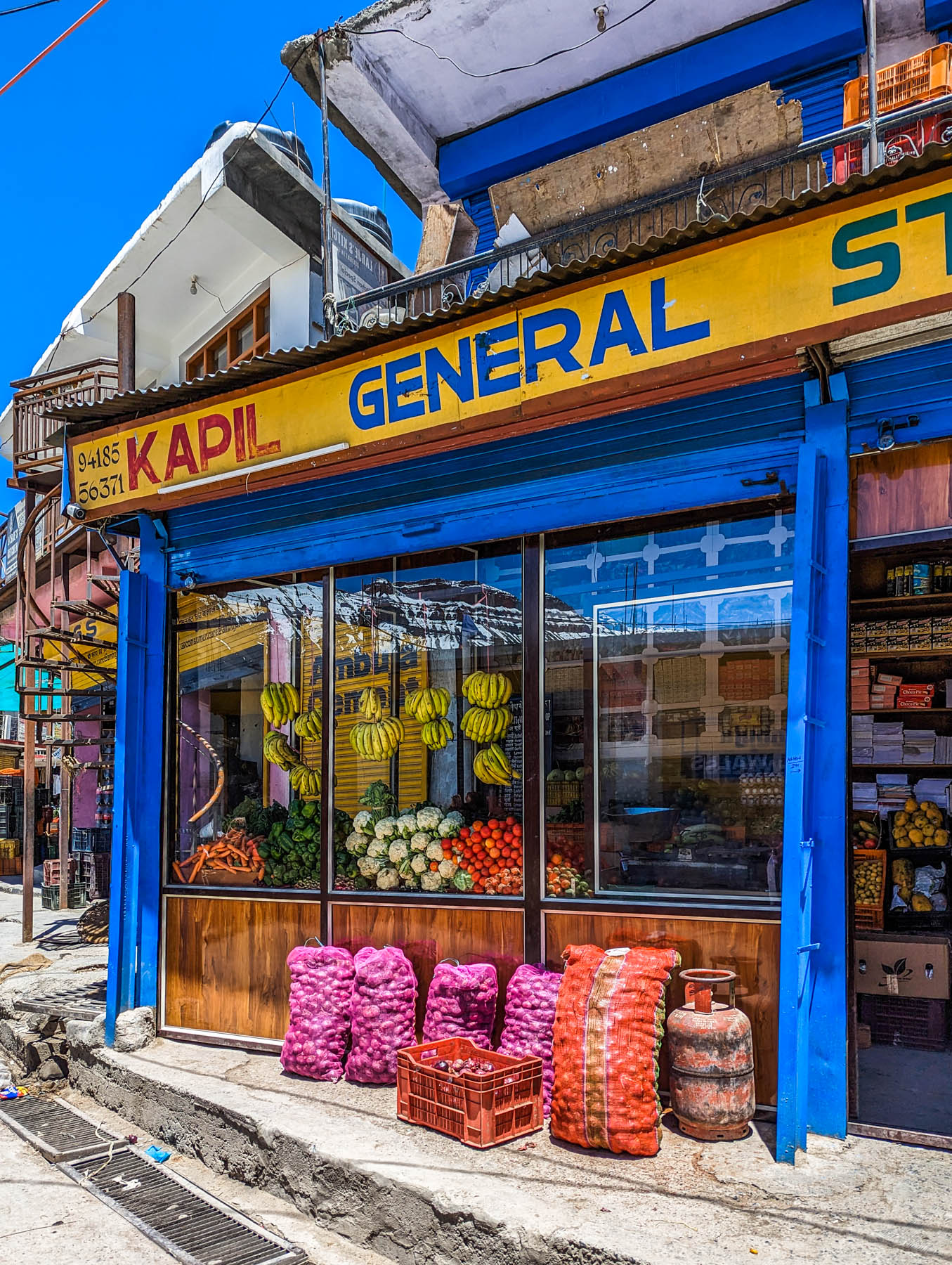 There's a new property in the works at a place called Mane, which we stopped over at while driving from Chicham to our next stop, Banjara Village Retreat at Sojha.
Mane is at a lower height than Chicham and situated close to the valley floor, right next to the Spiti River. So much more green. Cannot wait to see what these guys come up with.
We were also lucky enough to spot a Himalayan Vulture up-close (also known as the Himalayan Griffon Vulture). We had seen a few of these at Tethys as well but they were always too far away to be photographed properly on my 200mm lens.
And we spotted some more Blue Sheep on our departure from Mane and Spiti Valley.
I will leave you with a few more landscape photographs below, all photographed from a window at Tethys. If there's one 7 Star property at Chicham, it's Tethys Himalayan. Big hugs and gratitude to Faizu, who's village Turtuk is on our radar next.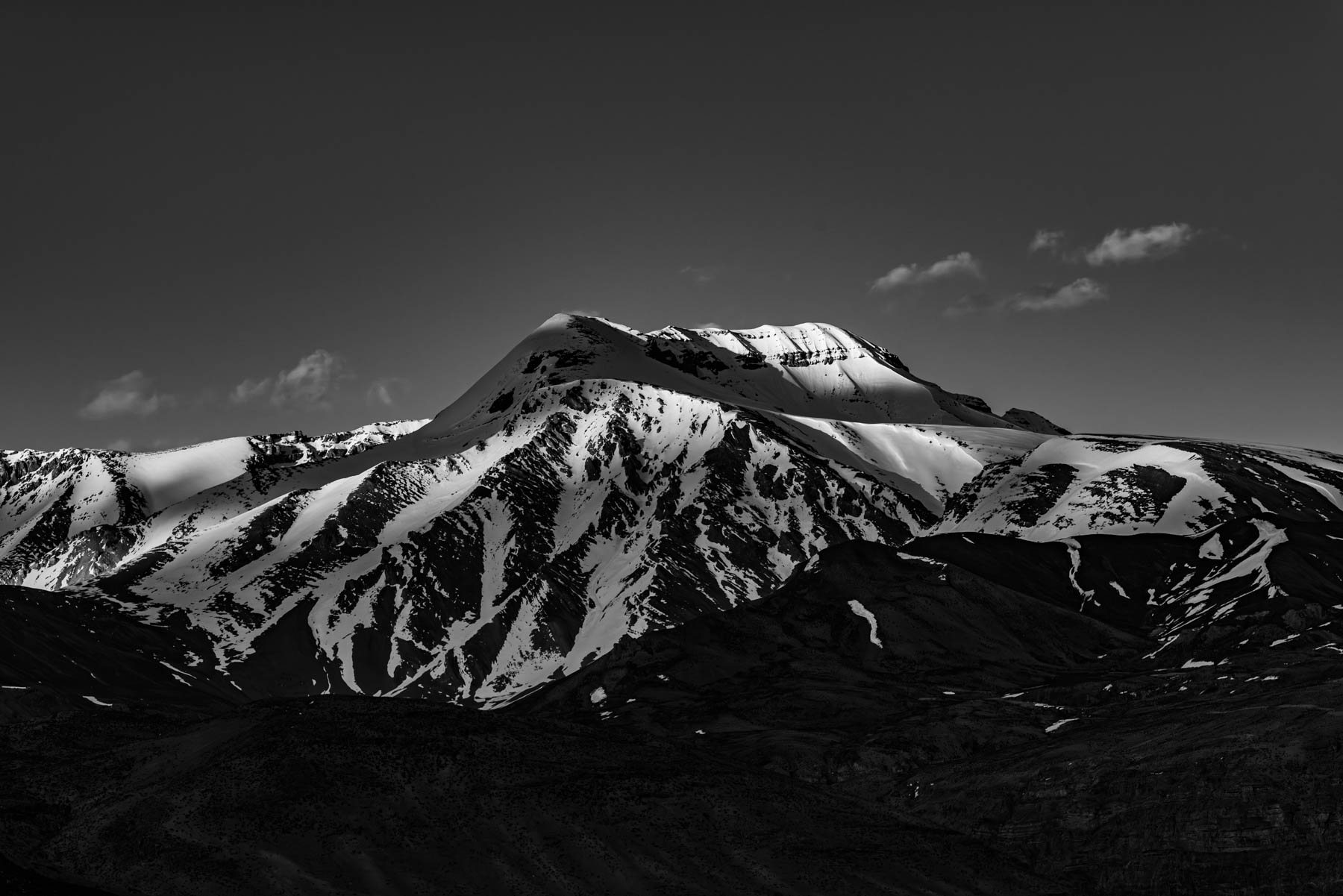 You can get more specifics about Tethys Himalayan DEN, Chicham, here on the Banjara Experiences website.
Tethys Himalayan DEN Chicham's Instagram page.
Banjara Experiences on Instagram.
Next up, Banjara Village Retreat, Sojha! Coming soon!