Welcome to the serene destination of Sojha, the final stop in our beautiful #NAINAxBanjaraExperiences circuit. It's also spelled as "Shoja", so don't get confised when you see either spelling on-ground or on your Maps app. Sojha is located in the picturesque Seraj Valley, which is covered in a carpet of purple flowers starting the first week of June. The Banjara Village Retreat. has 10 cozy rooms.
Situated just 68 kms from Kullu, the Banjara Village Retreat is conveniently located a mere 5 kms away from the renowned Jalori Pass.
With its warm and welcoming ambiance, the retreat provides the perfect setting for relaxation and reflection. Whether you're seeking a peaceful getaway or an adventure-filled exploration of the great outdoors, Sojha and the Banjara Village Retreat will give you a pocket-rocket of nostalgia as you look back upon your stay here.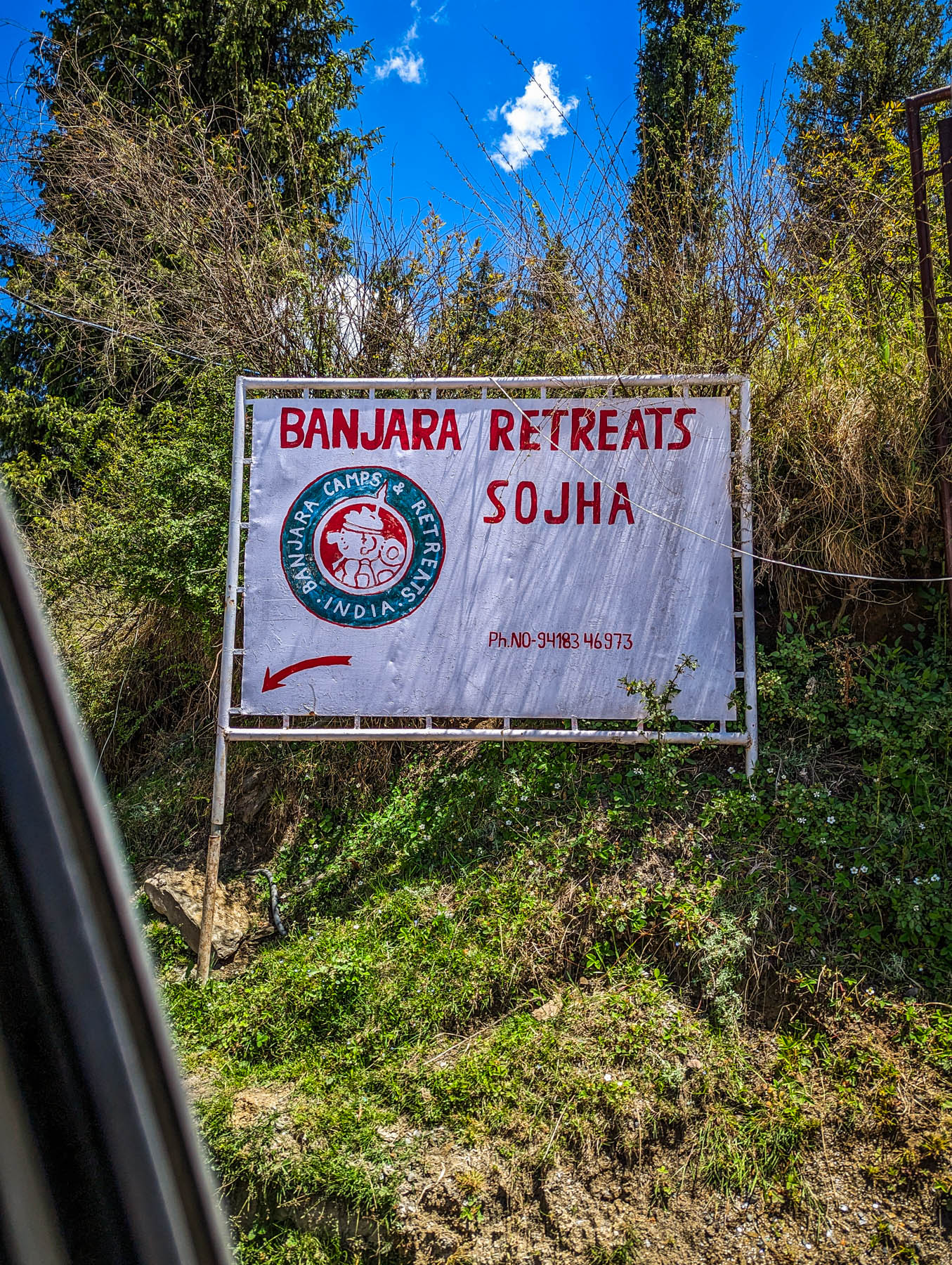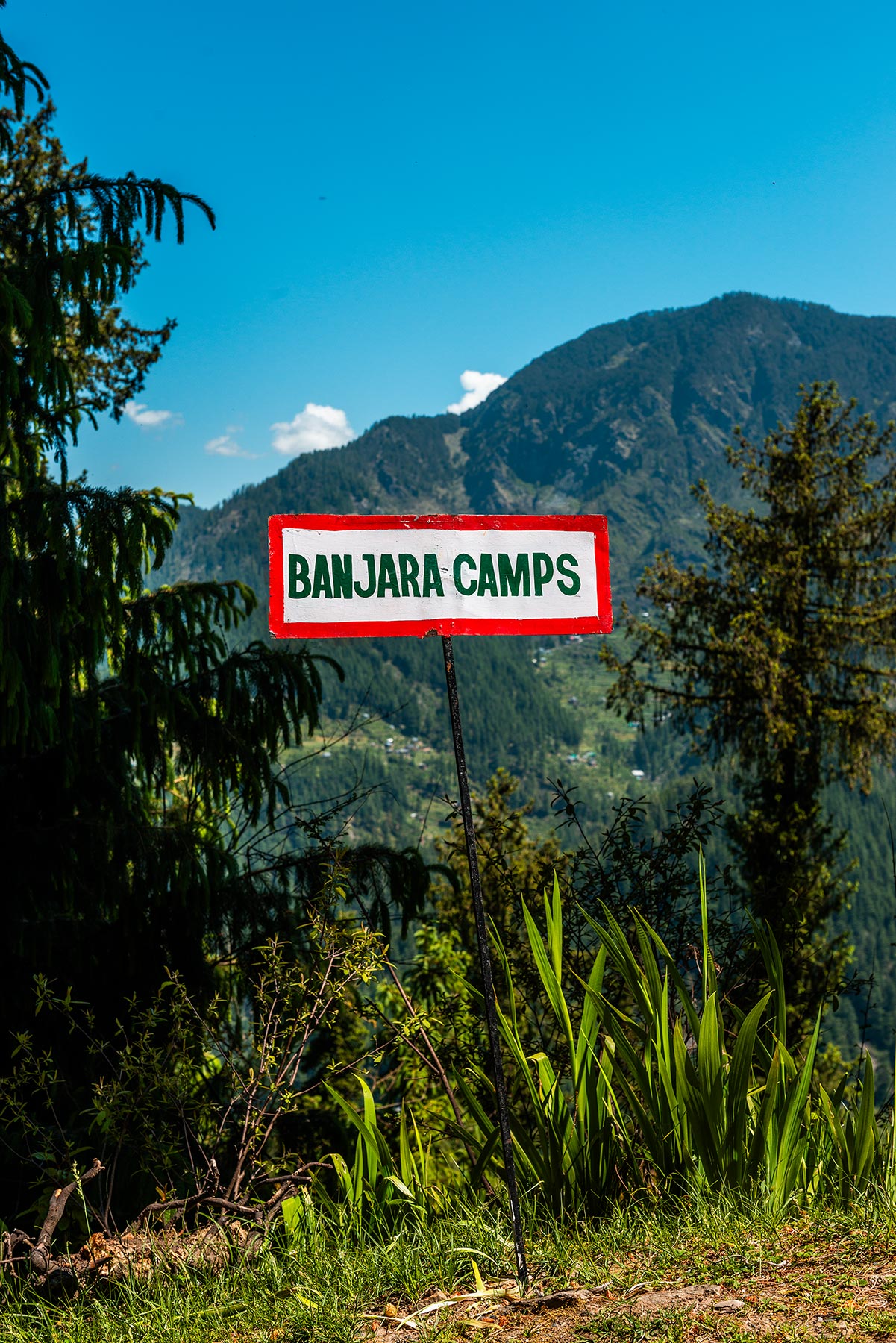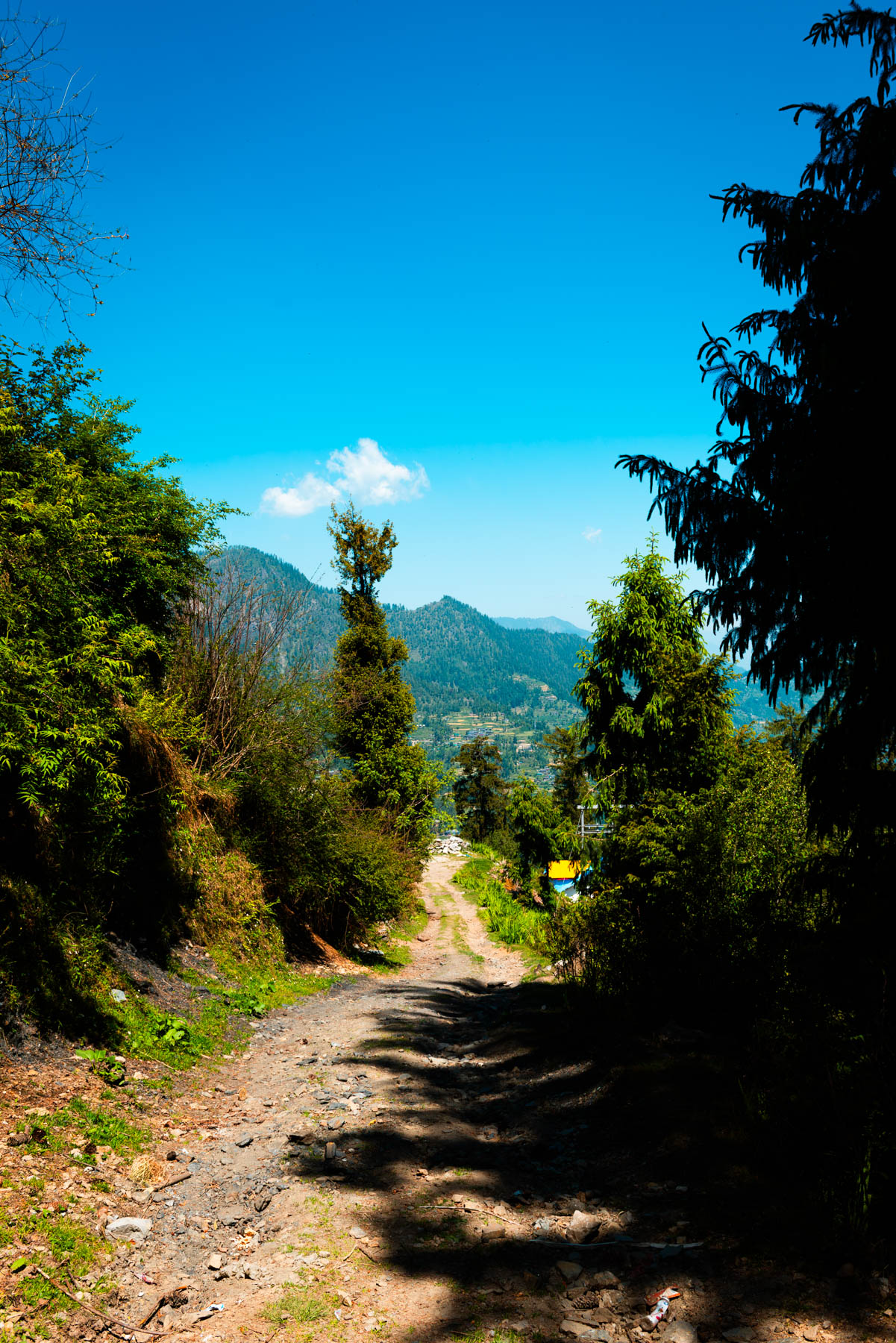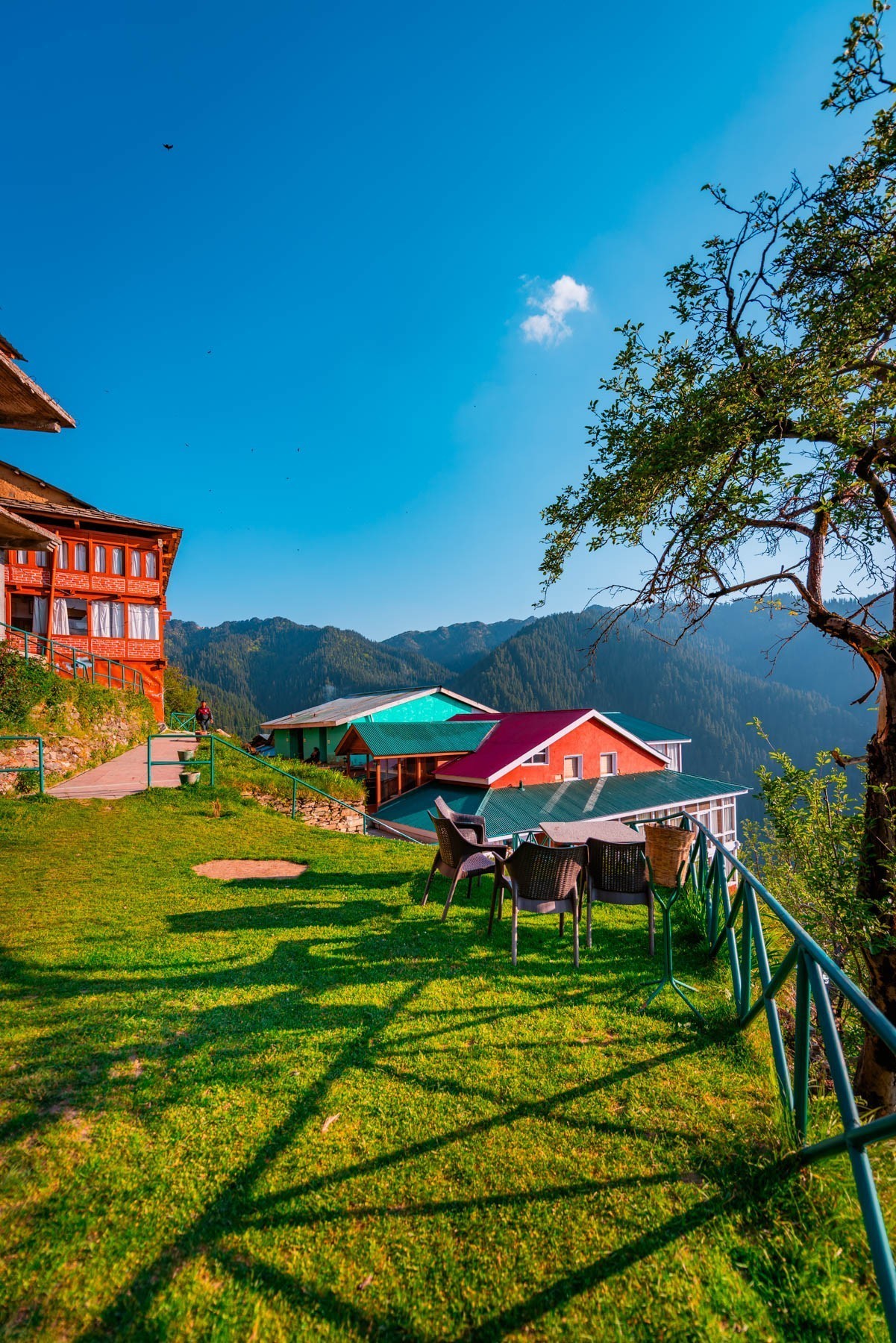 I got a bit obsessed with the new main building in terms of how it looks. Very isometric, colorful and clean lines. Photographed well, which is why I ended up photographing it quite a bit in different types of light throughout our 4 nights stay there.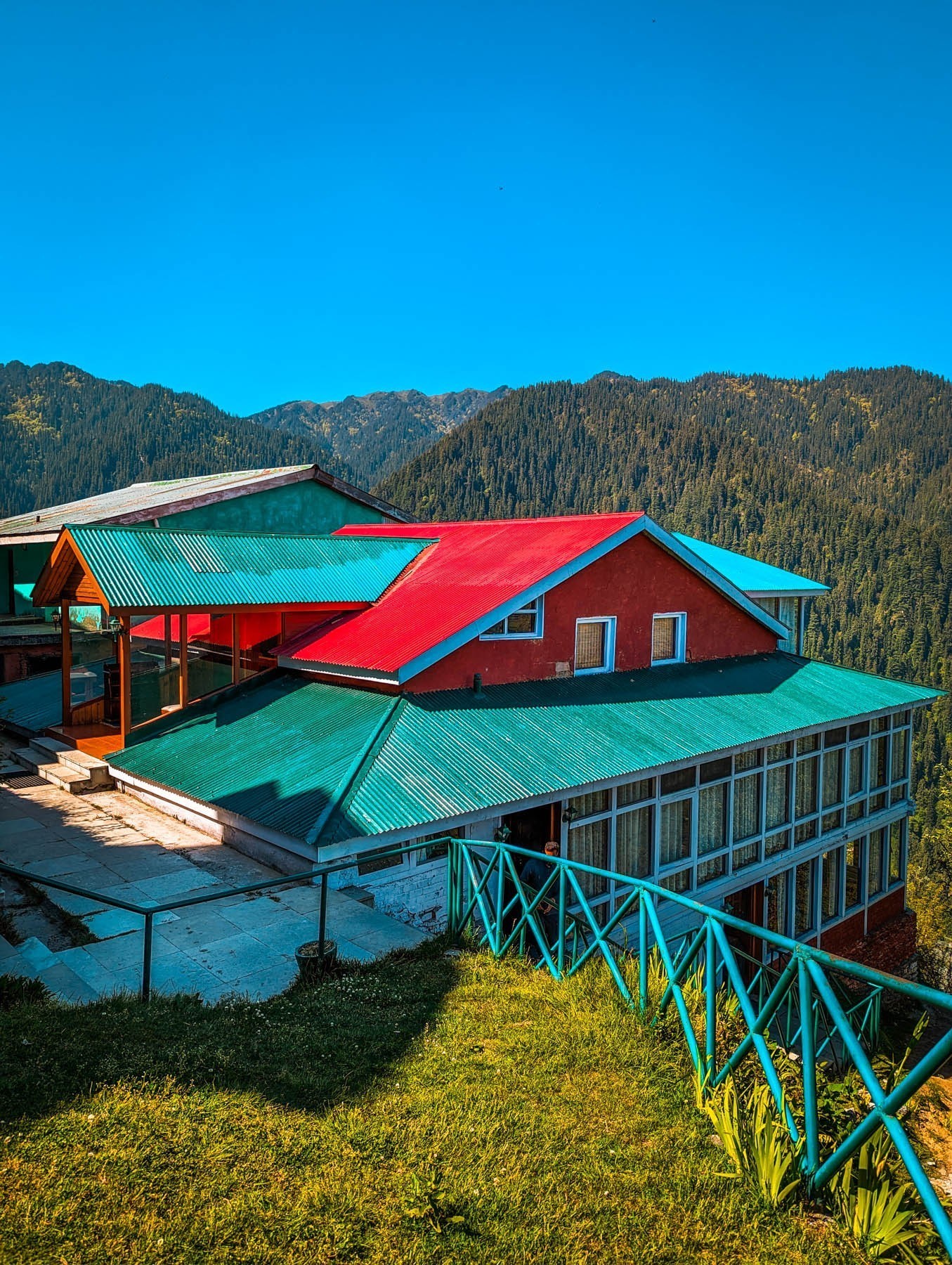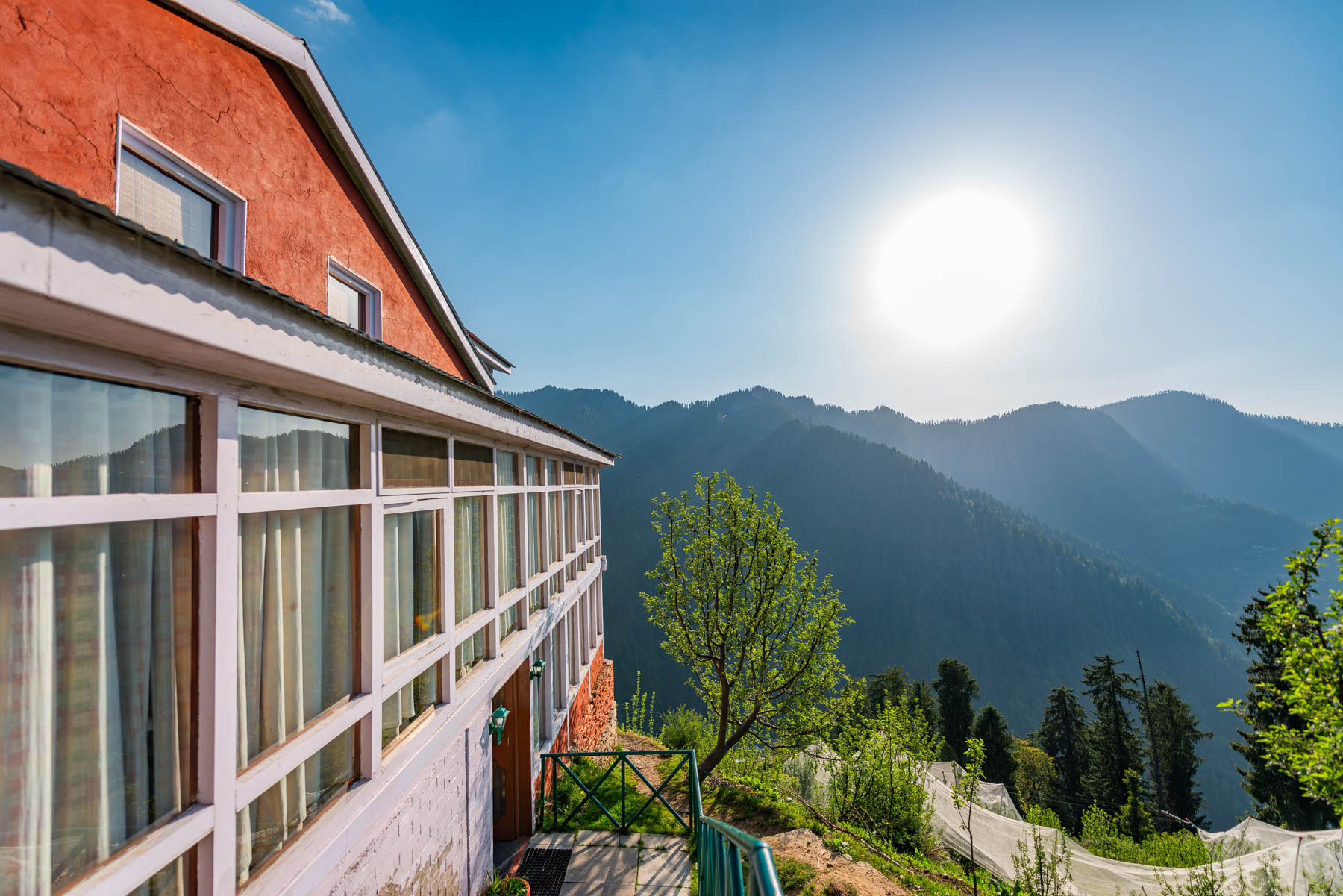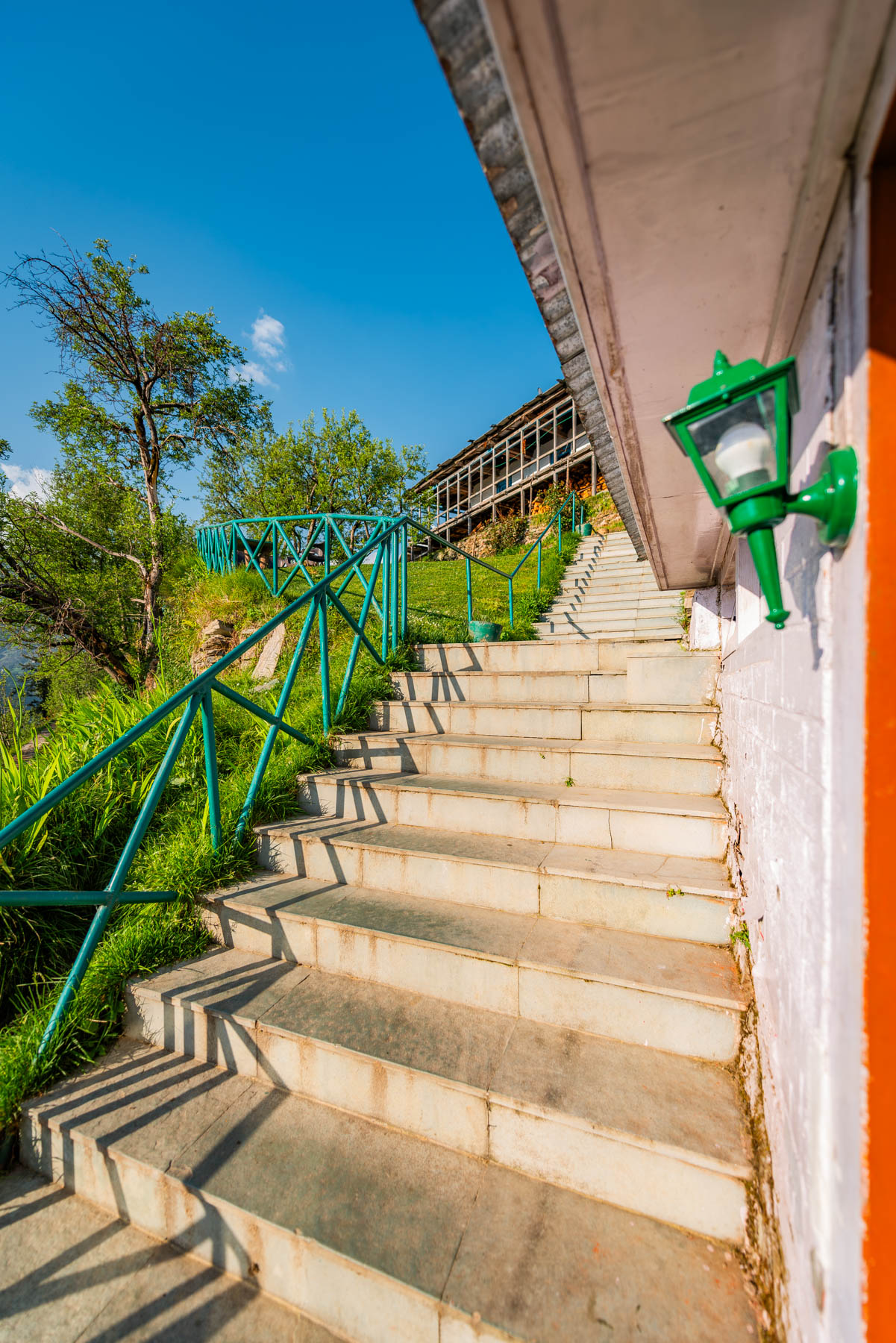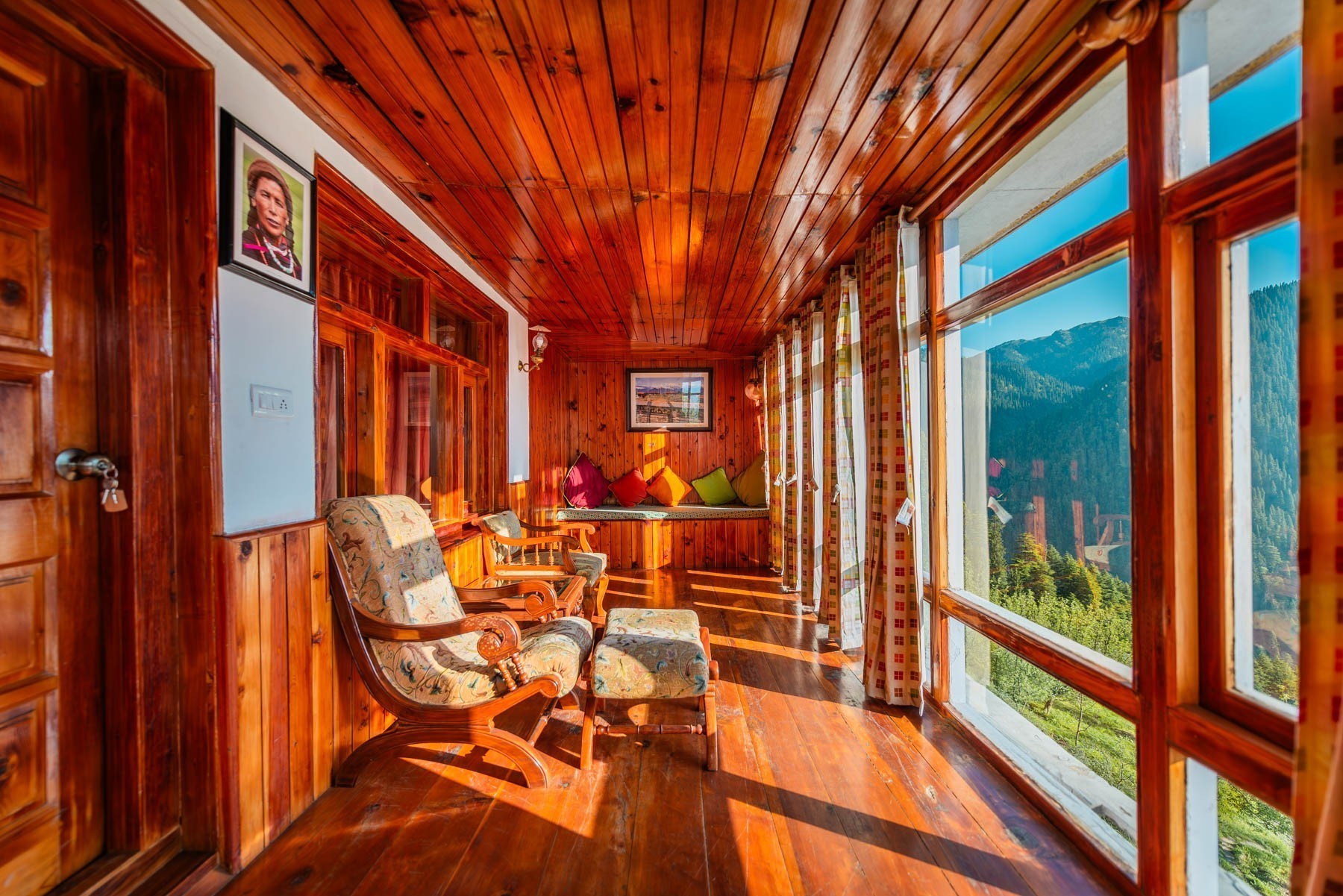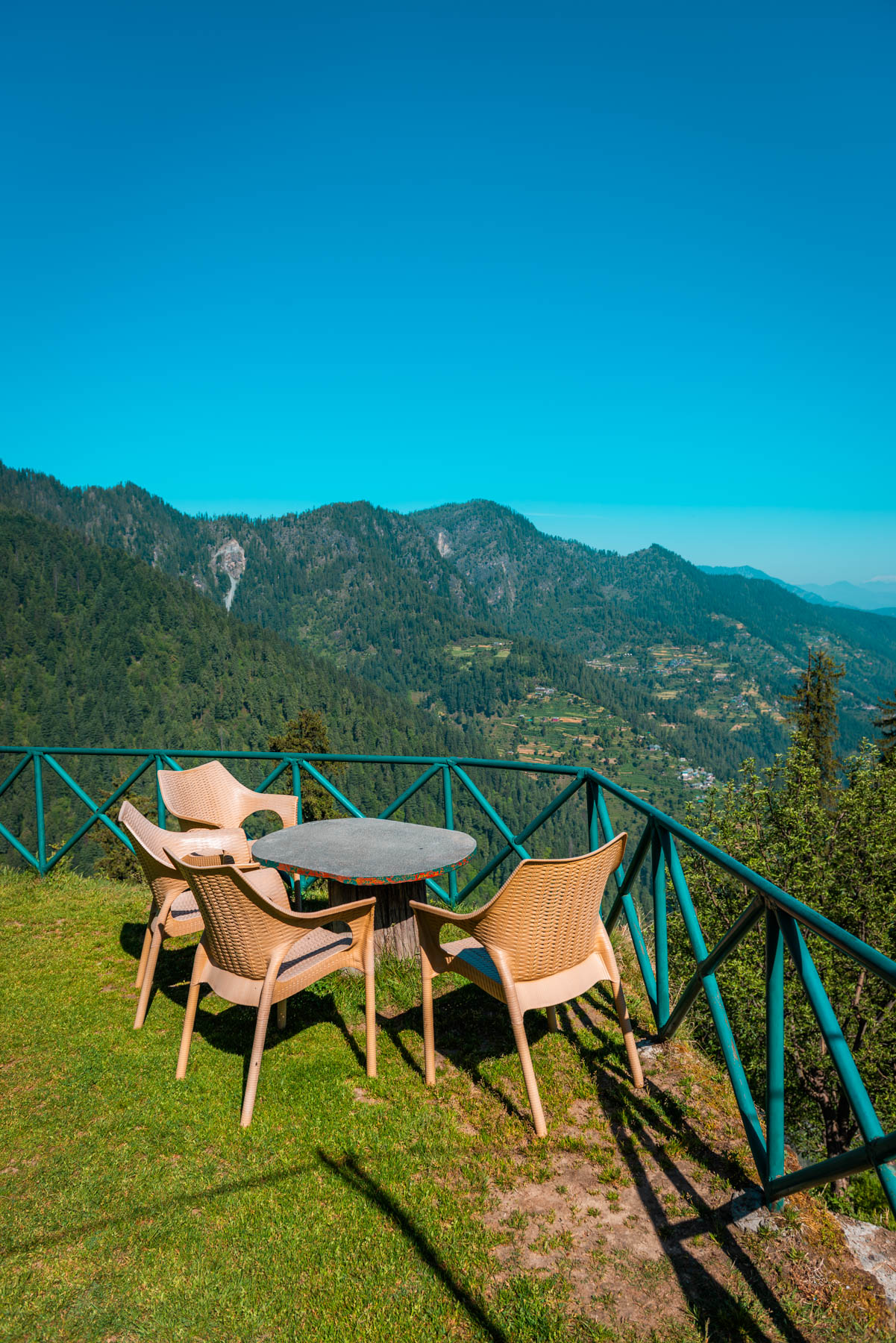 I wasn't really expecting anything in terms of sunsets at Sojha. Not because there wouldn't be any but because I couldn't comprehend seeing anything more beautiful than I had already witnessed at Thanedar, or Sangla and even Chicham. And I was thrilled to be proven wrong. Two days of beautiful sunsets, two days of rain and the weather was PERFECT throughout.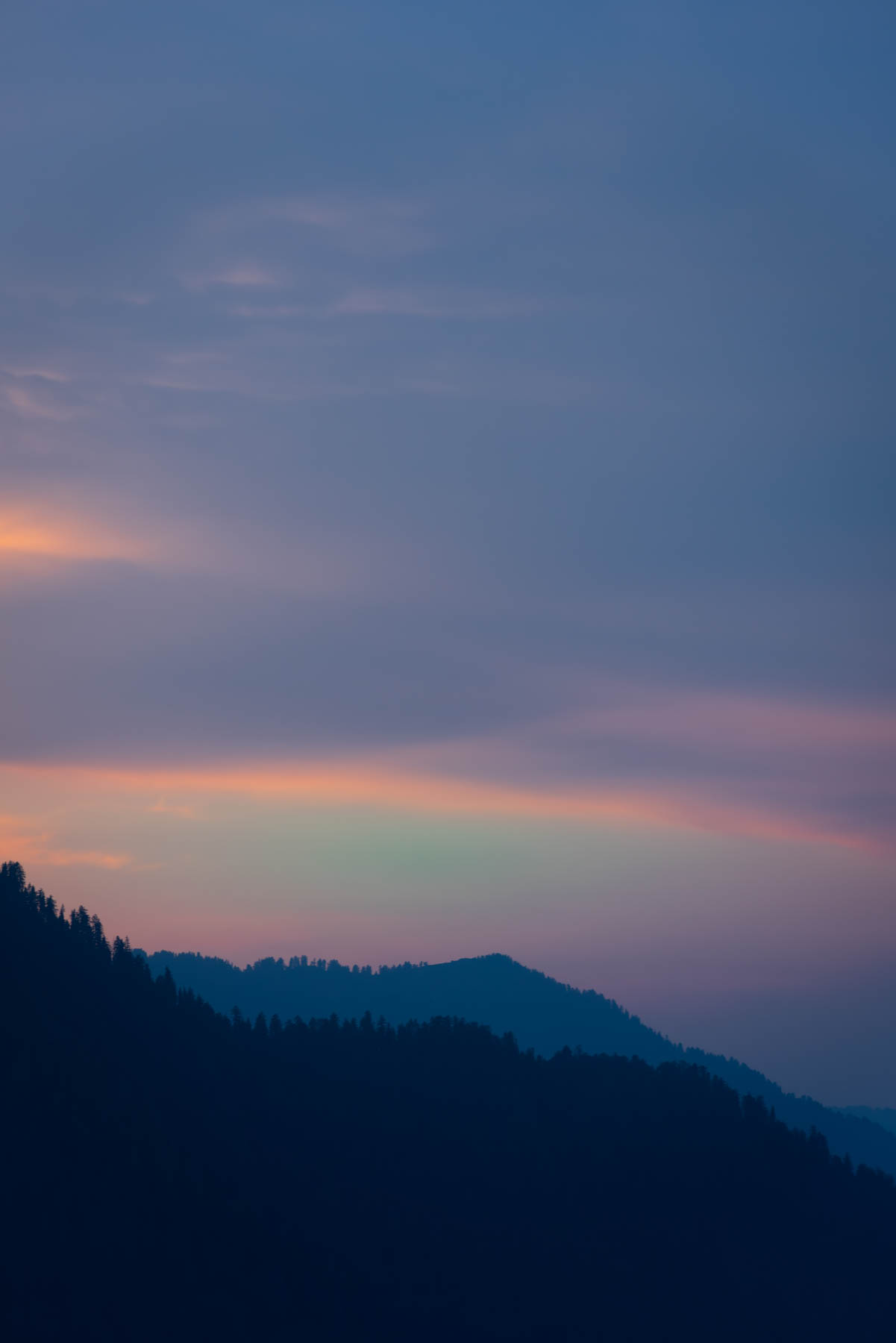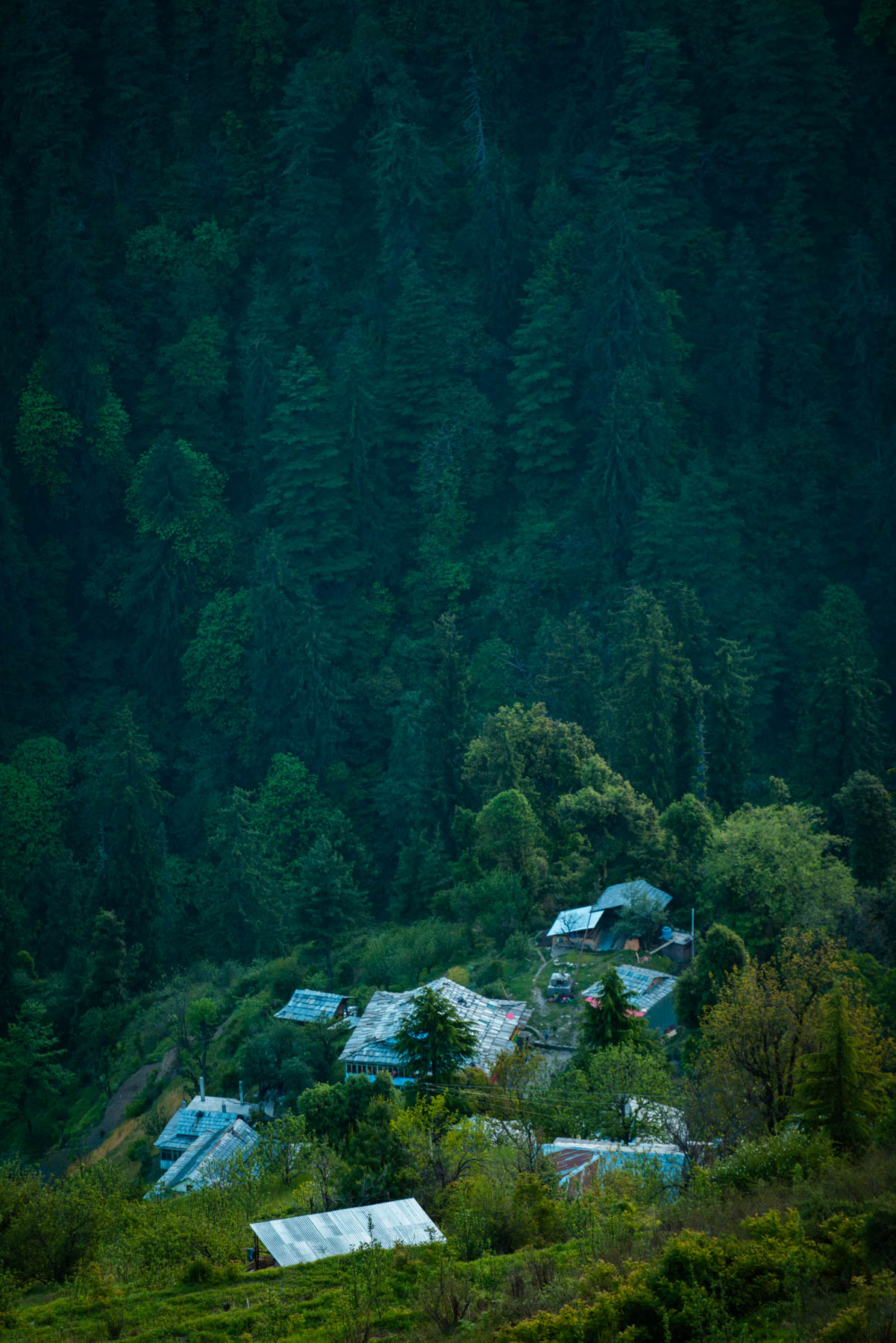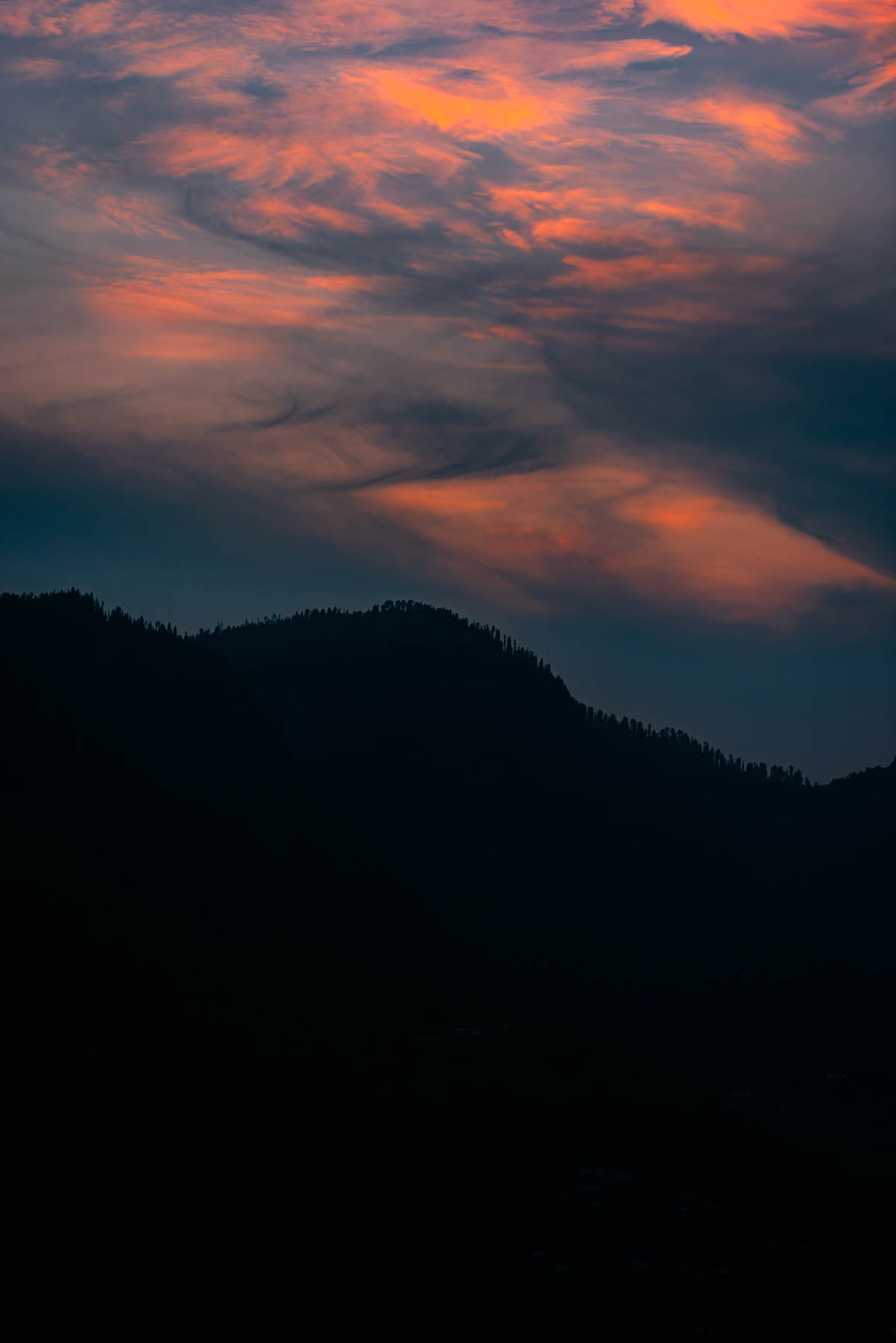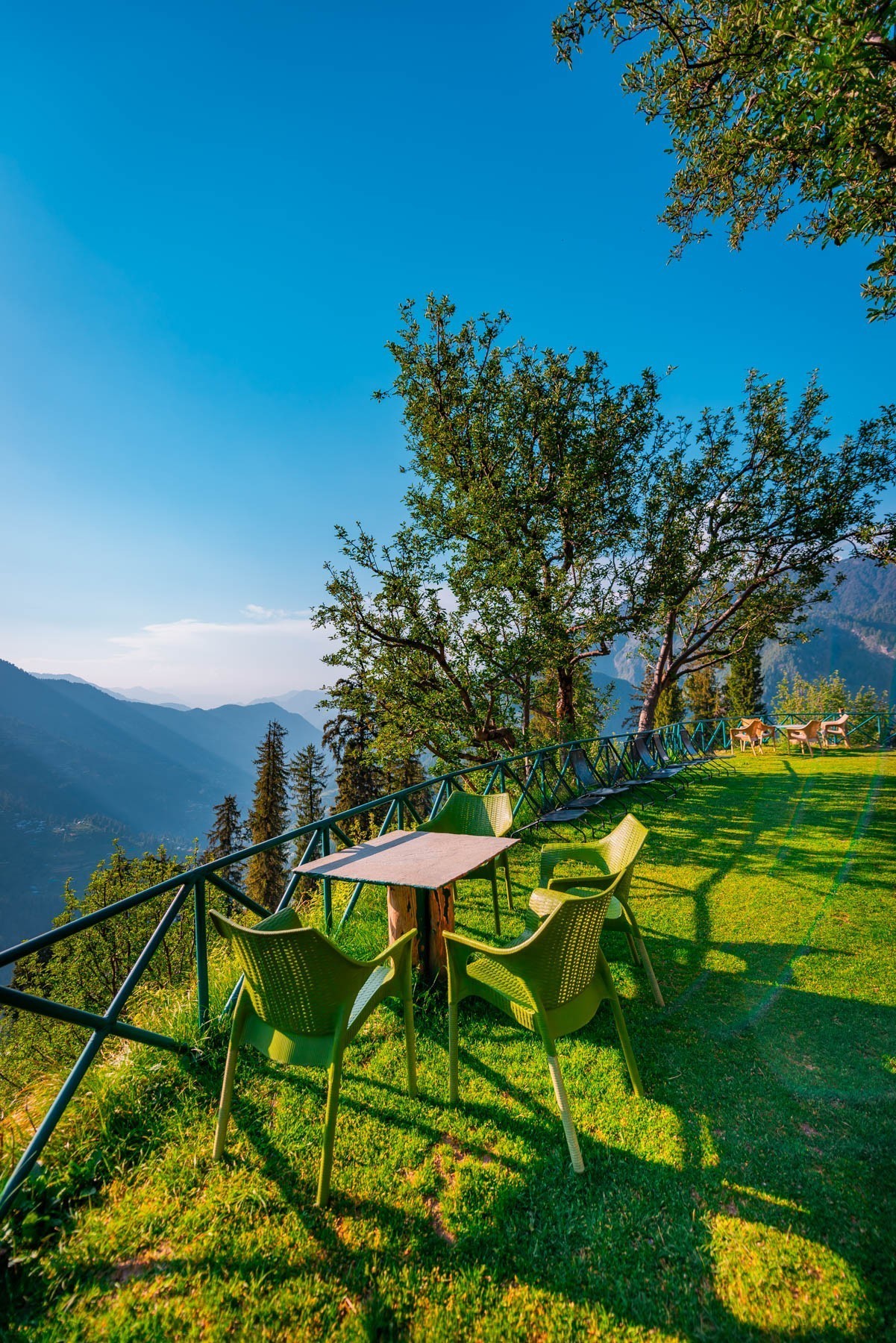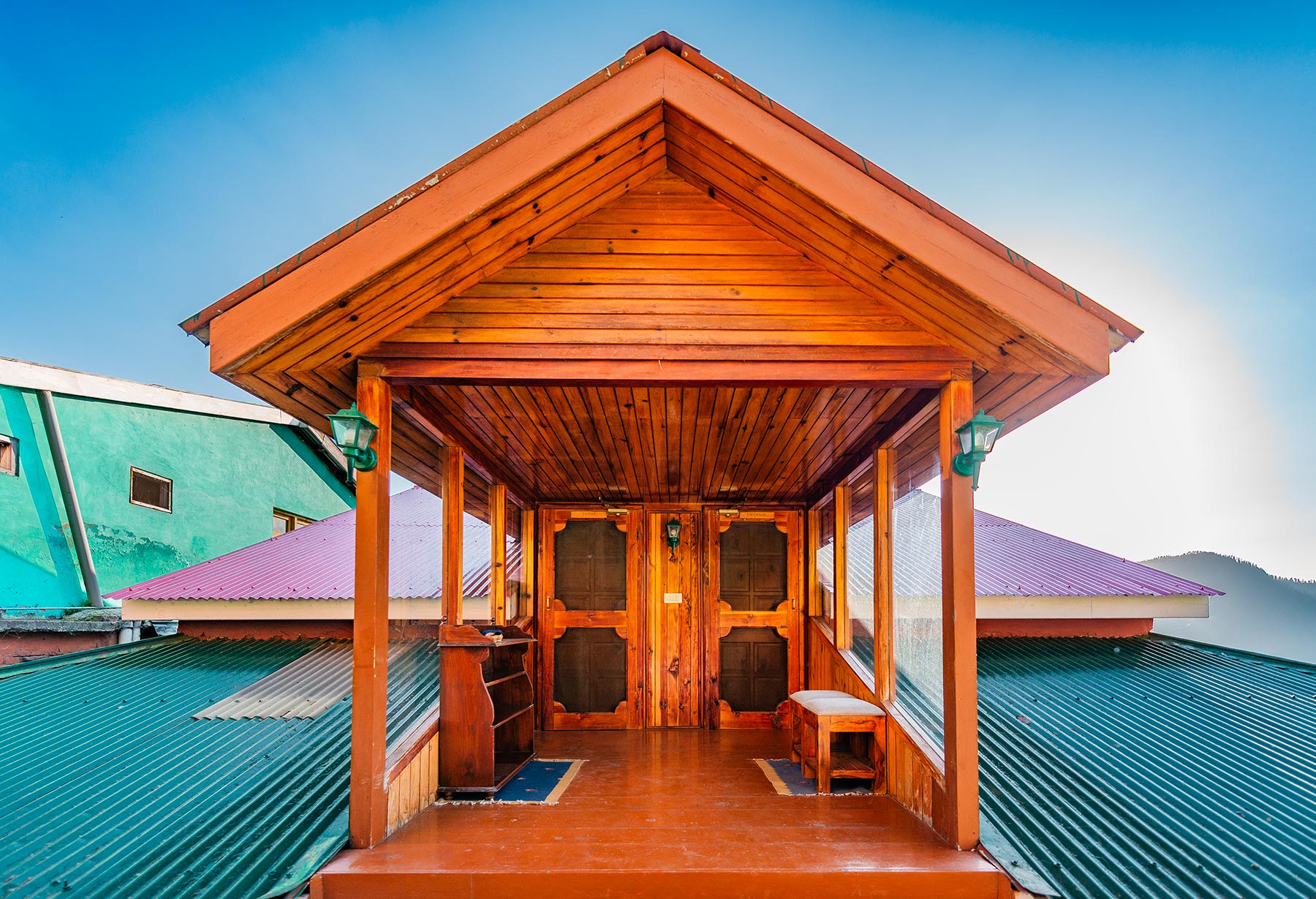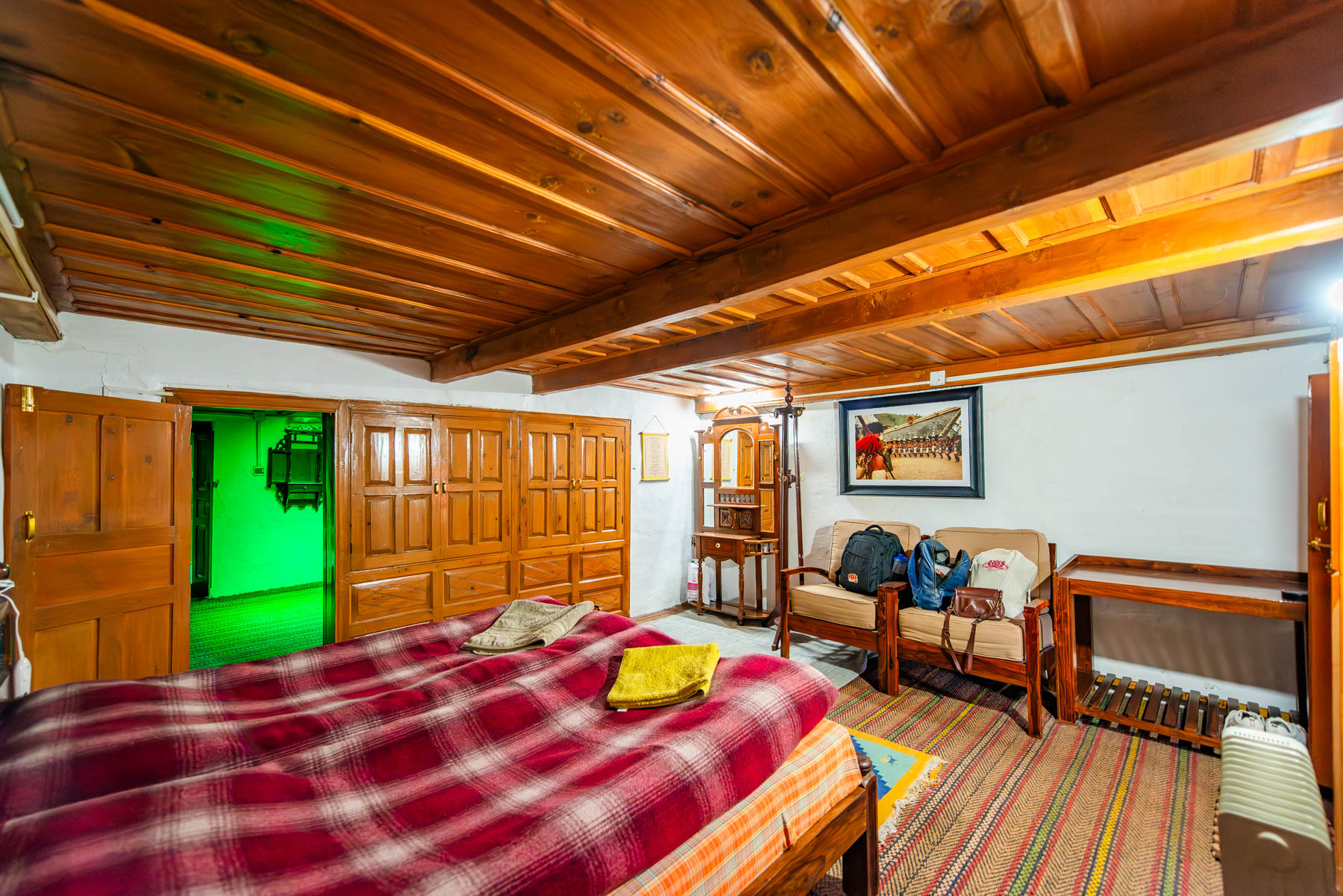 I have NEVER seen any cat get so friendly so quickly. She walked into the lawn and promptly lay down in each of our laps with zero fucks given! It was awesome. After the first encounter, she would prance onto the lawn each time she saw us there. I got in a few really nice photos, which you will see further down in this photo-story.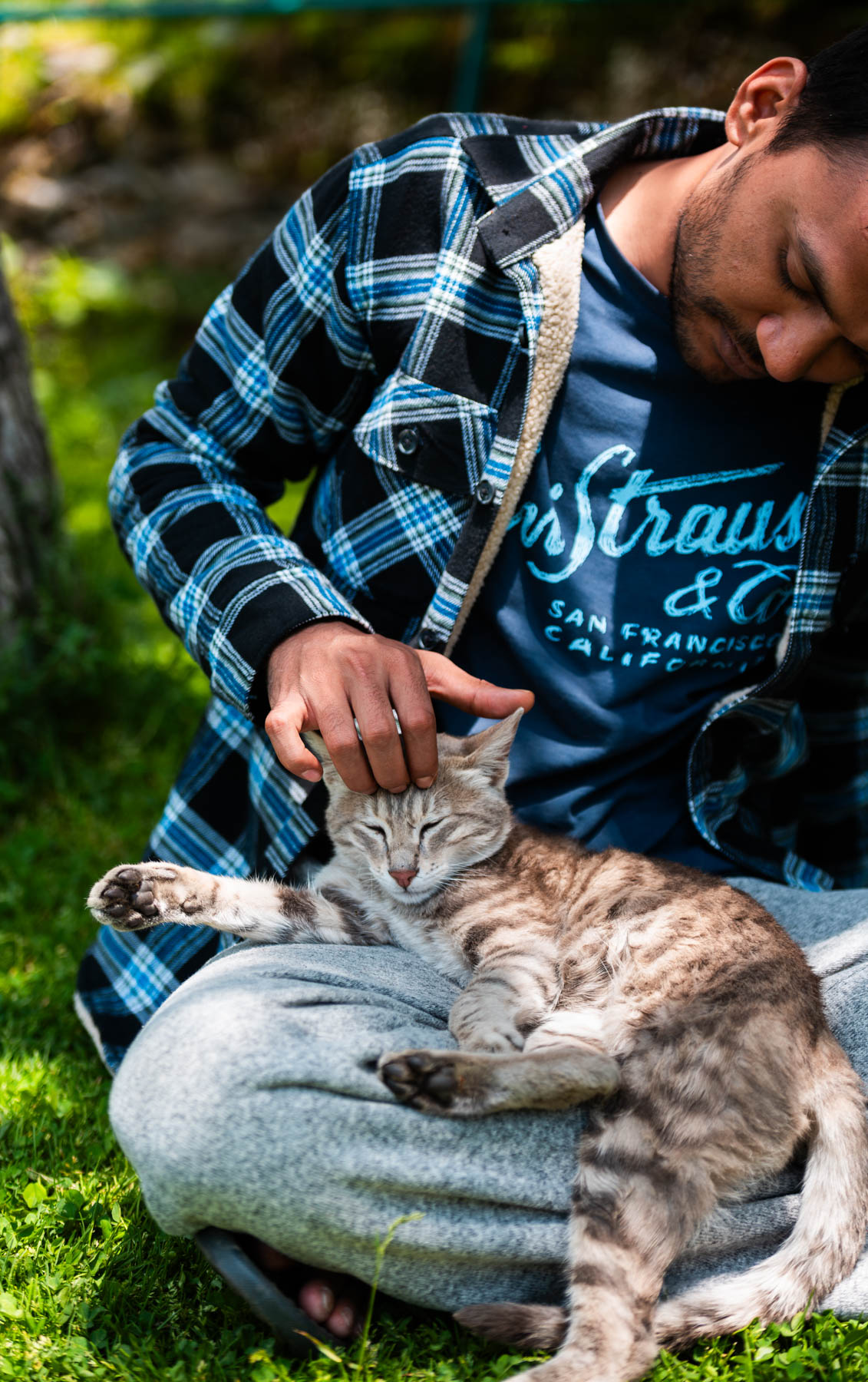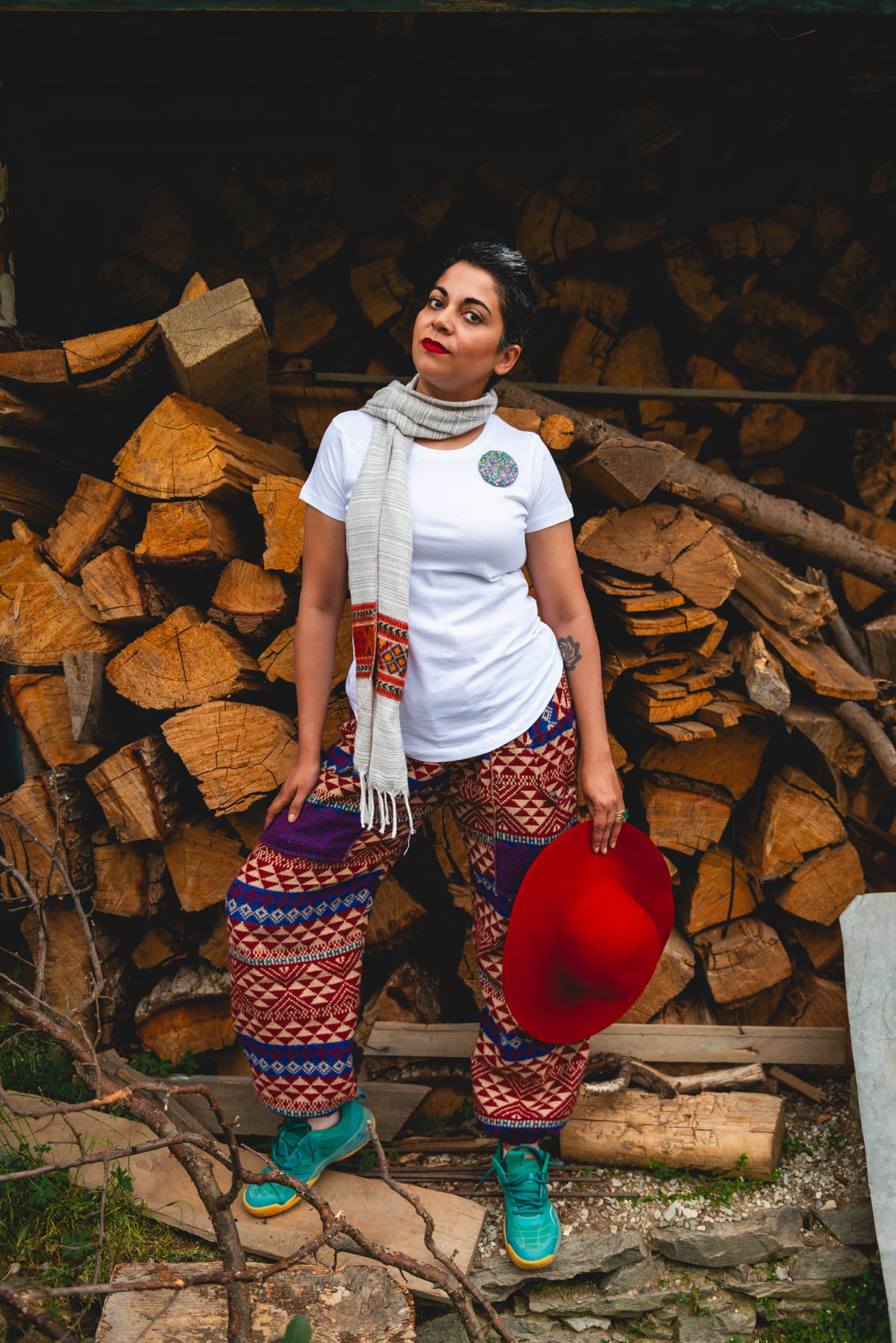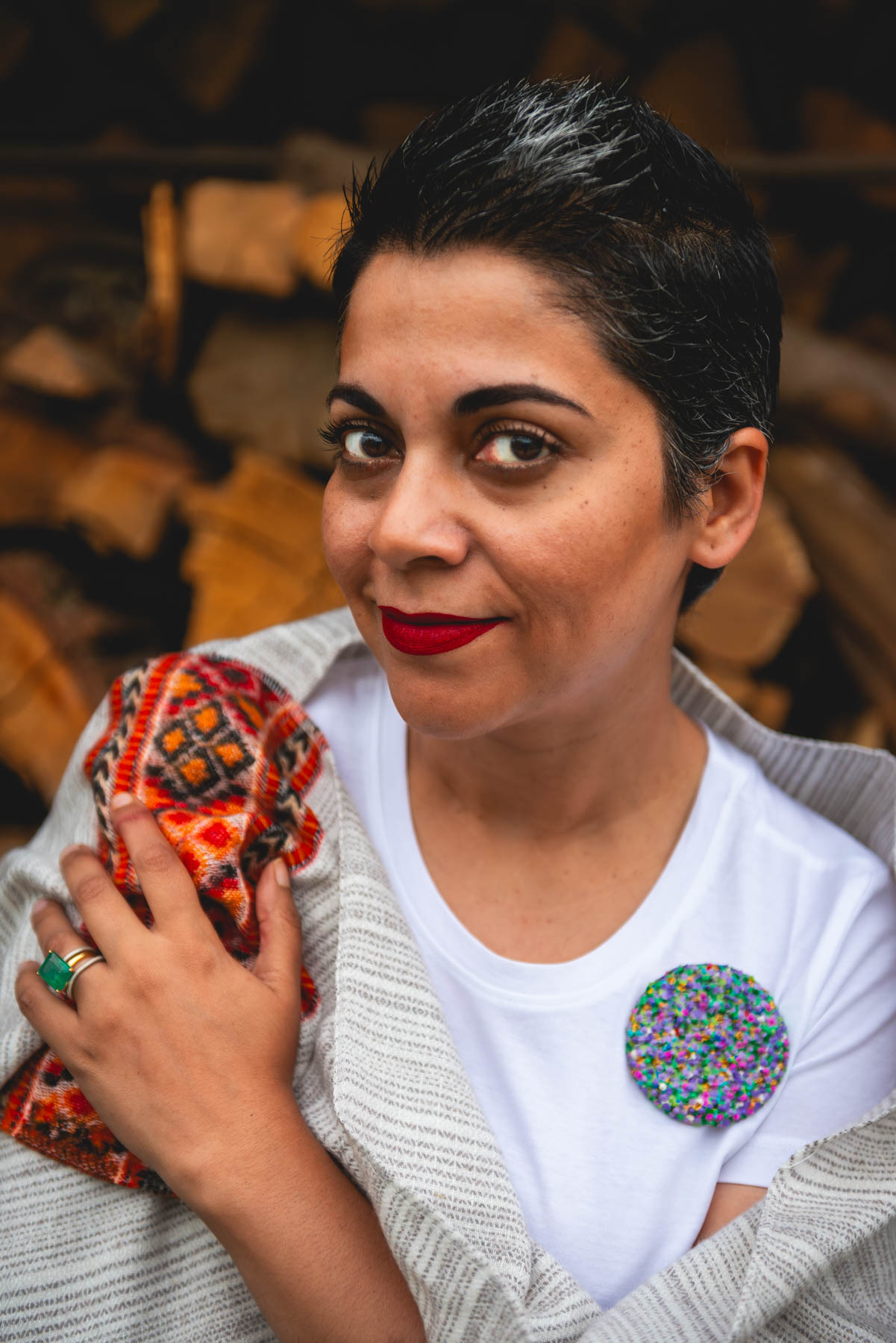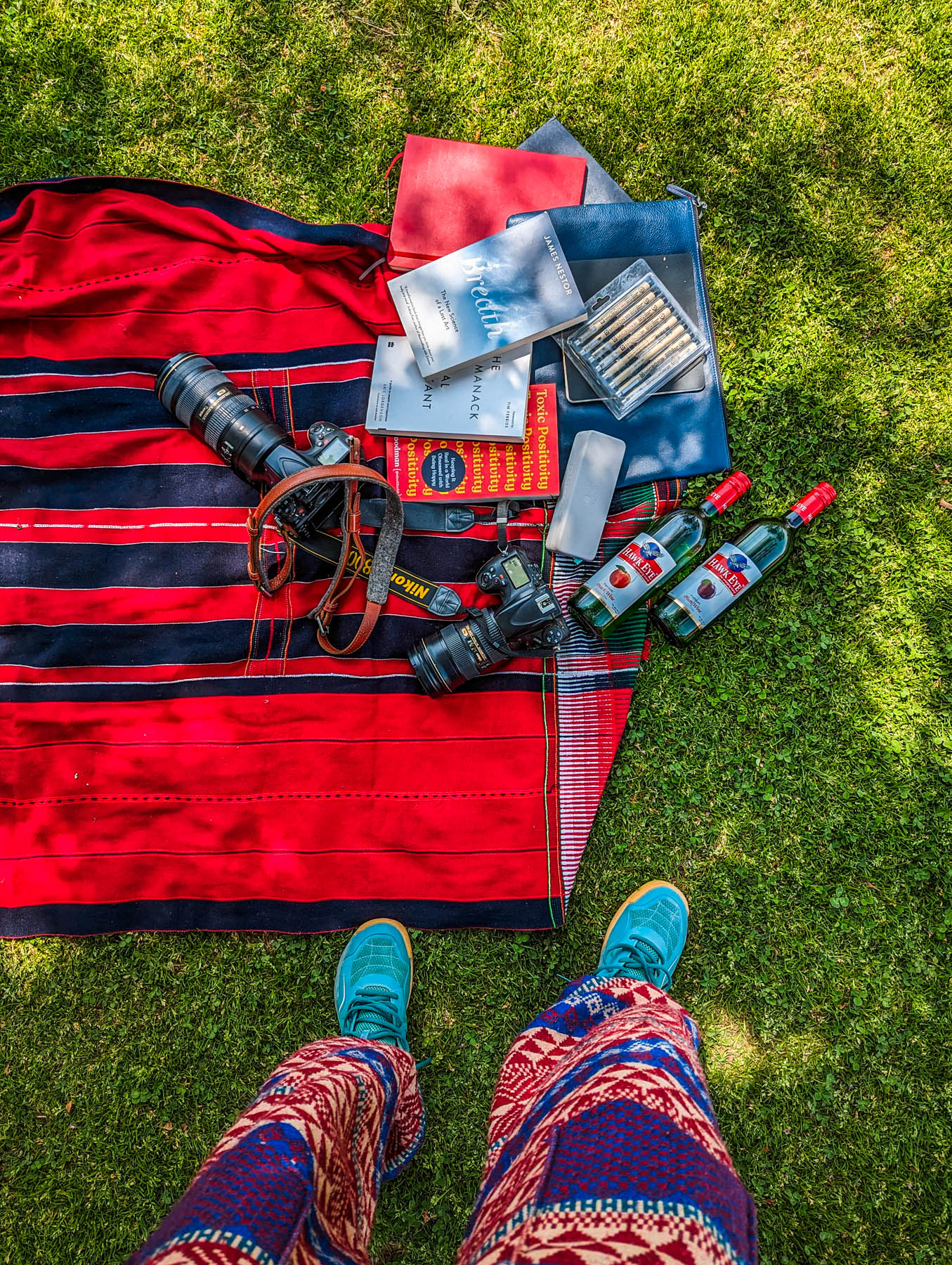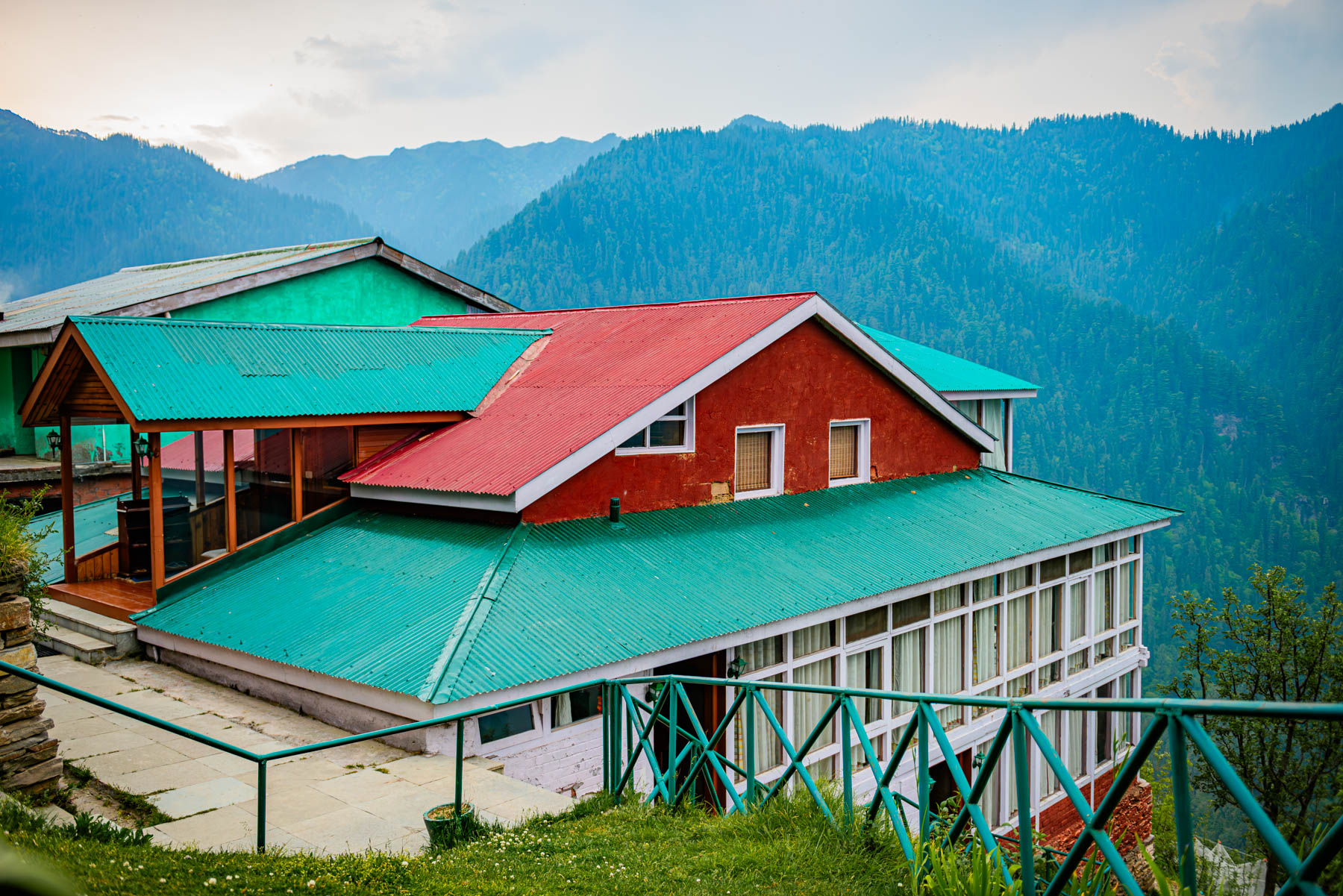 The property is built adjacent to a farmer's home so there's sheep and chopped wood and cows and the critters sometimes stray onto the lawn with their caretaker running after them. The sheep were especially friendly. The cow was more nervous around us than we were around her. Banjara Village Retreat is LITERALLY a village and I absolutely loved it. You'll see some photographs of me posing in front of a pile of chopped wood below, that's the home of the farmer and he was standing on the floor above me and watching us shoot the whole time – with a large smile on his face. We asked him if it was okay to shoot there prior to starting of course.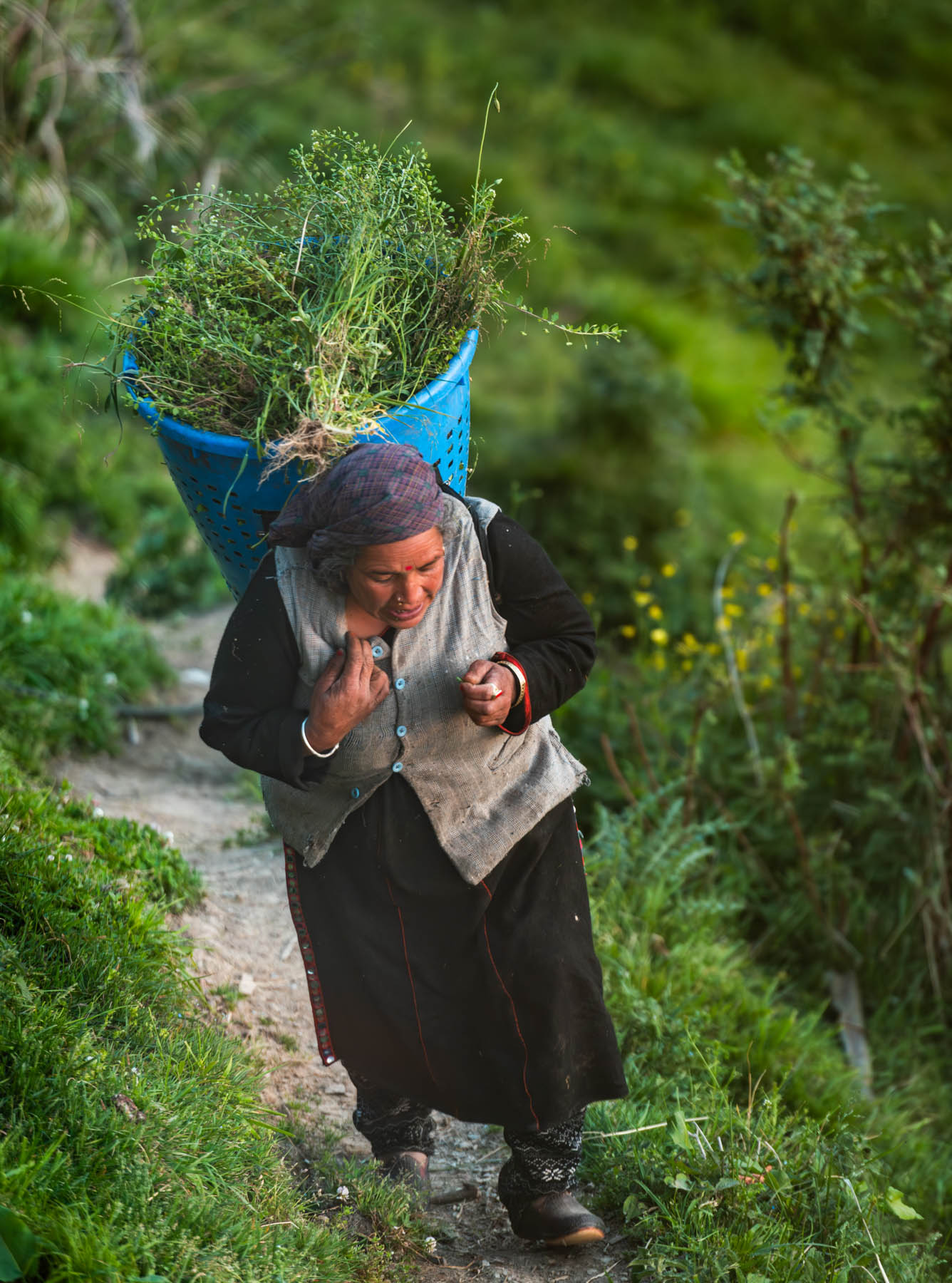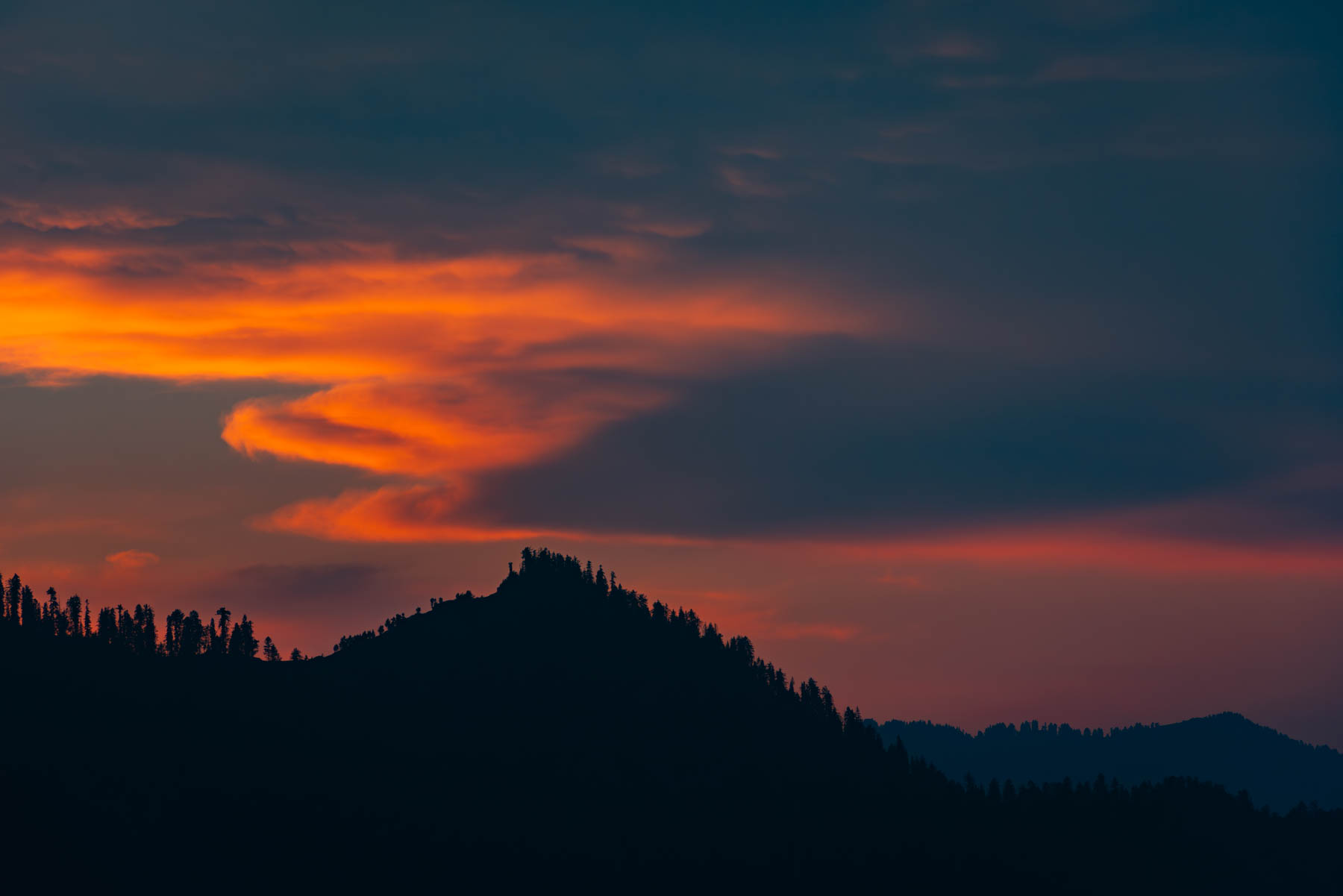 Morning coffee with the rising Sun, mountains, green grass under your toes. We were determined to get out and drive around for a bit and in retrospect, we are glad that we did. The roads around Sojha are a lot better than before (as most things tend to be), but you still have to be careful when driving here. It's a single-lane road with many hairpin bends AND the Himachal Roadways Govt. buses that ply these roads are the local goons that rule these roads. They are fantastic driver, undoubtedly, but for city folks like me, who would prefer to take their time maneuvering these treacherous roads, these seasoned drivers can be dangerously impatient.
I also felt that since our vehicle did not have an HP number plate, we were treated differently on the road, especially by locals. There were more than a few who went out of their way to help a green driver like me (I've never driven roads like the Sojha Road, even though I have driven in the mountains and am a seasoned city driver). And then there were those who went out of their way to drive past threateningly close even when they had space on their side and there was one particular small car driver who blocked our way, rolled down his window and proceeded to tell us how the vehicle going uphill has right of way and how people from the city should just stay in the city and not come to HP. And there were several instances where local HP vehicles would not give us right of way when we were going uphill in torrential rain!
My partner thinks it was one heck of an adventure to have driven those roads and while I partially agree with him, my advice is to please be careful and patient and ask for help at the drop of a hat. DO NOT BE NICE while giving someone else the right of way – and by "nice", I mean going to the absolute edge of the loose soil off the tarmac, just to let an HRTC bus bully you further. Nothing is more important than coming back alive from a leisure road trip!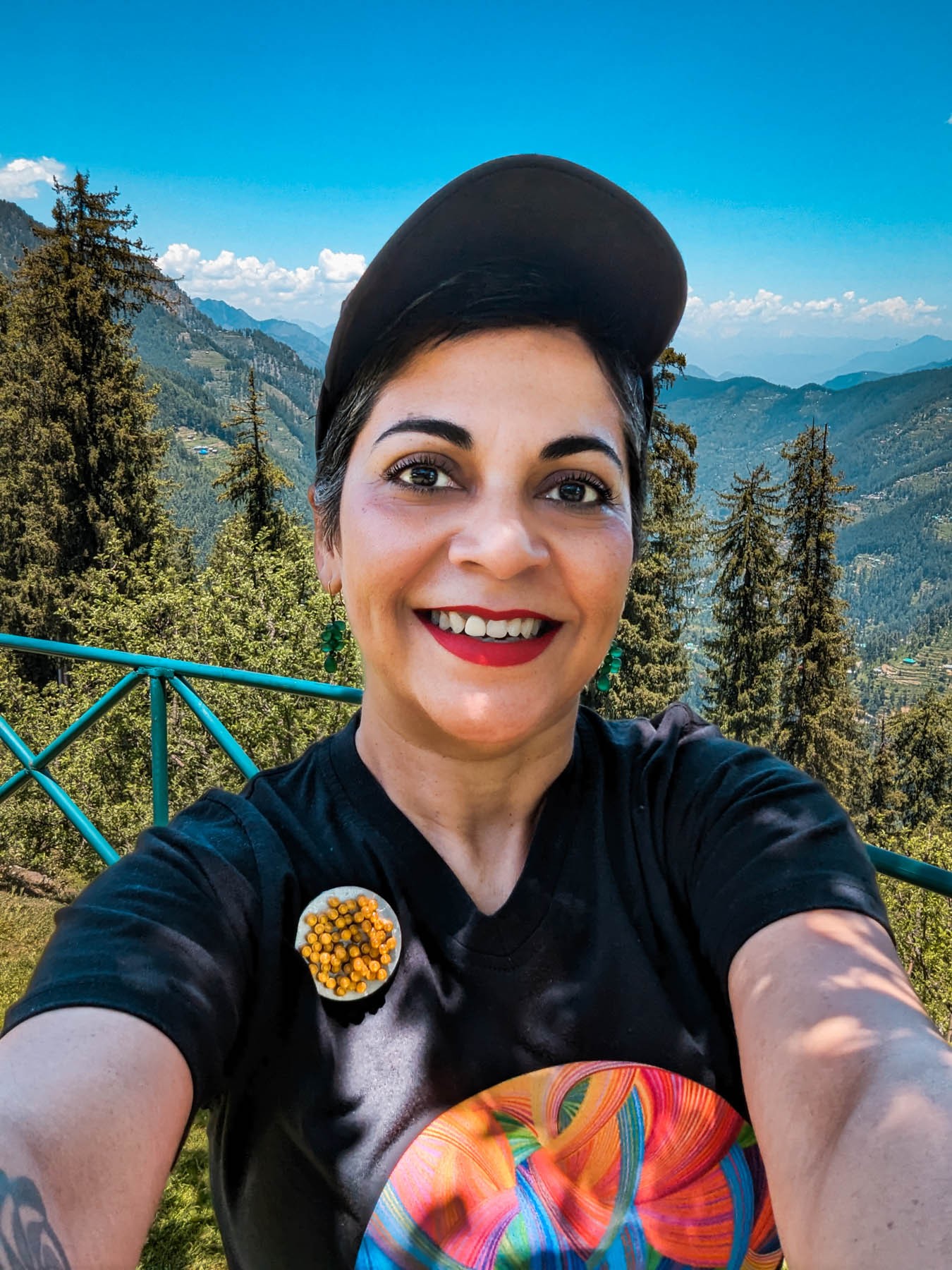 Now that you've read enough of my road gyaan, the reason we were on the road from Sojha to Banjaar village and beyond was because my partner found a "cliff jumping" point on Google Maps and of course we had to go.
Be a bit wary of Google Maps too – we were supposed to get out of the retreat and take a right turn to go down the mountain, instead, Maps told us to take a left and we only realized that we fucked up once we reached Jalori Pass, which is where Maps then told us to take a U-Turn. FACEPALM! And it was a Sunday, so Jalori was chock full of tourists and their vehicles. We almost decided to cancel the "cliff jumping" because we reckoned that it would be packed with Sunday tourists too but my partner is more than happy to "let's go anyway", so we did.
It wasn't much of a cliff-jumping point – there was no cliff – just a metal bridge spanning a tiny stream coming down from the mountains. I would definitely advise NO JUMPING because there's just too many rocks. There's a beautiful little pool that forms, which you can definitely swim in if it's not crowded. It can accommodate maybe 4 people before it feels fully occupied. And the water will be cold. The fishies only come out to swim once there are no human beings in the water.
There was just one family of six (including kids) that was there at this stream pool and they shared their delicious watermelon with us, which I thought was a delightful memory that I will cherish forever. They left soon after and I felt more comfortable photographing the space without encroaching on their privacy.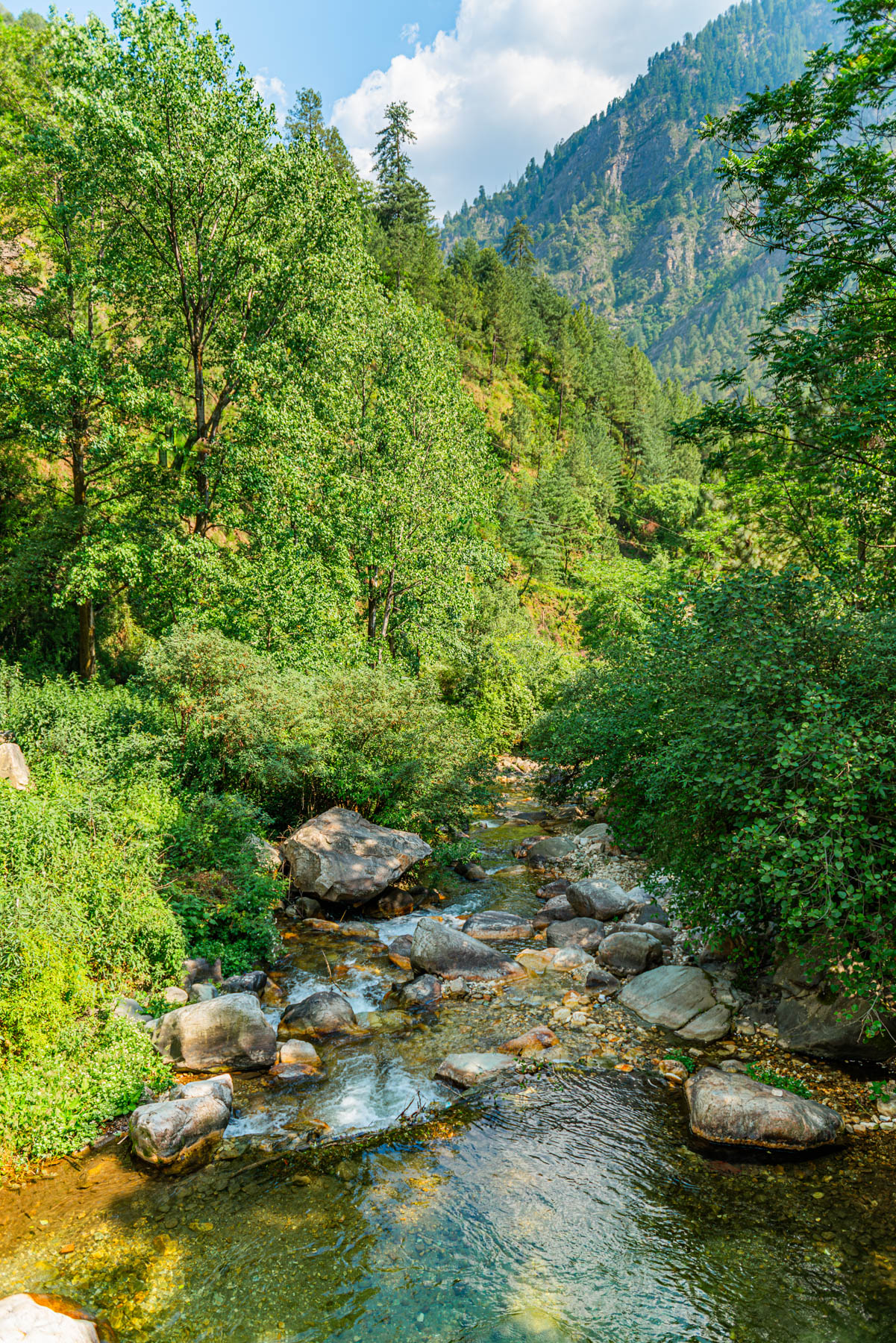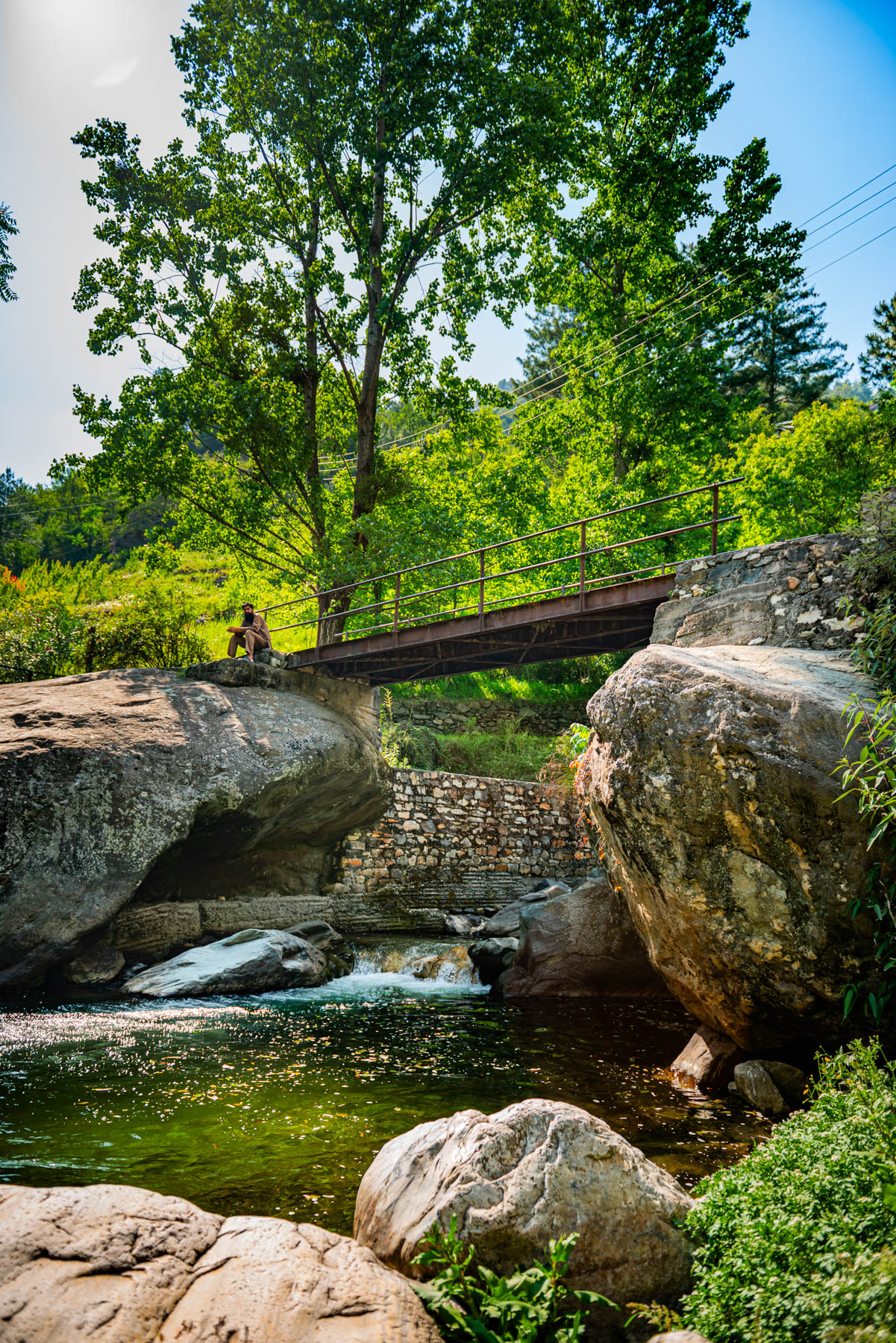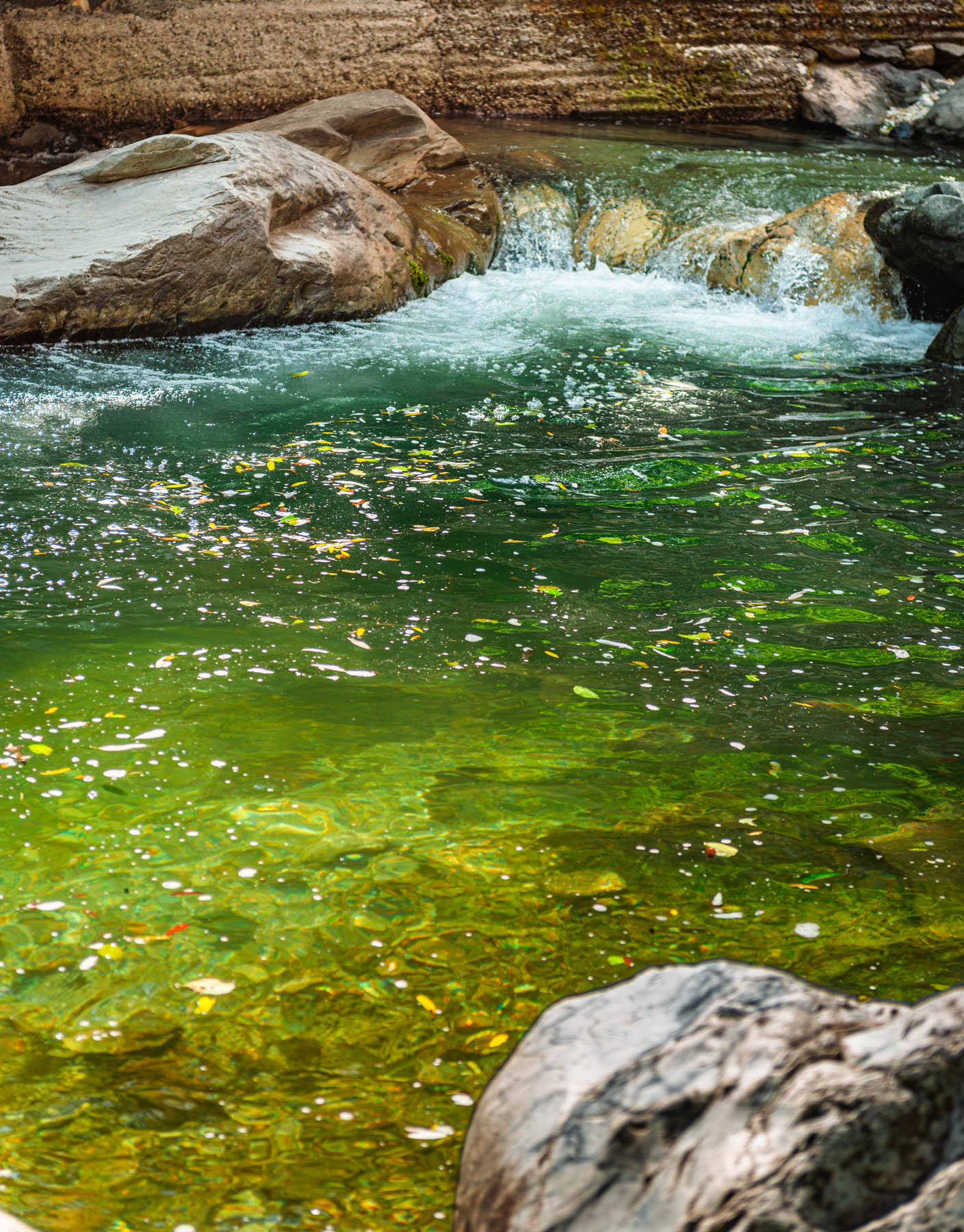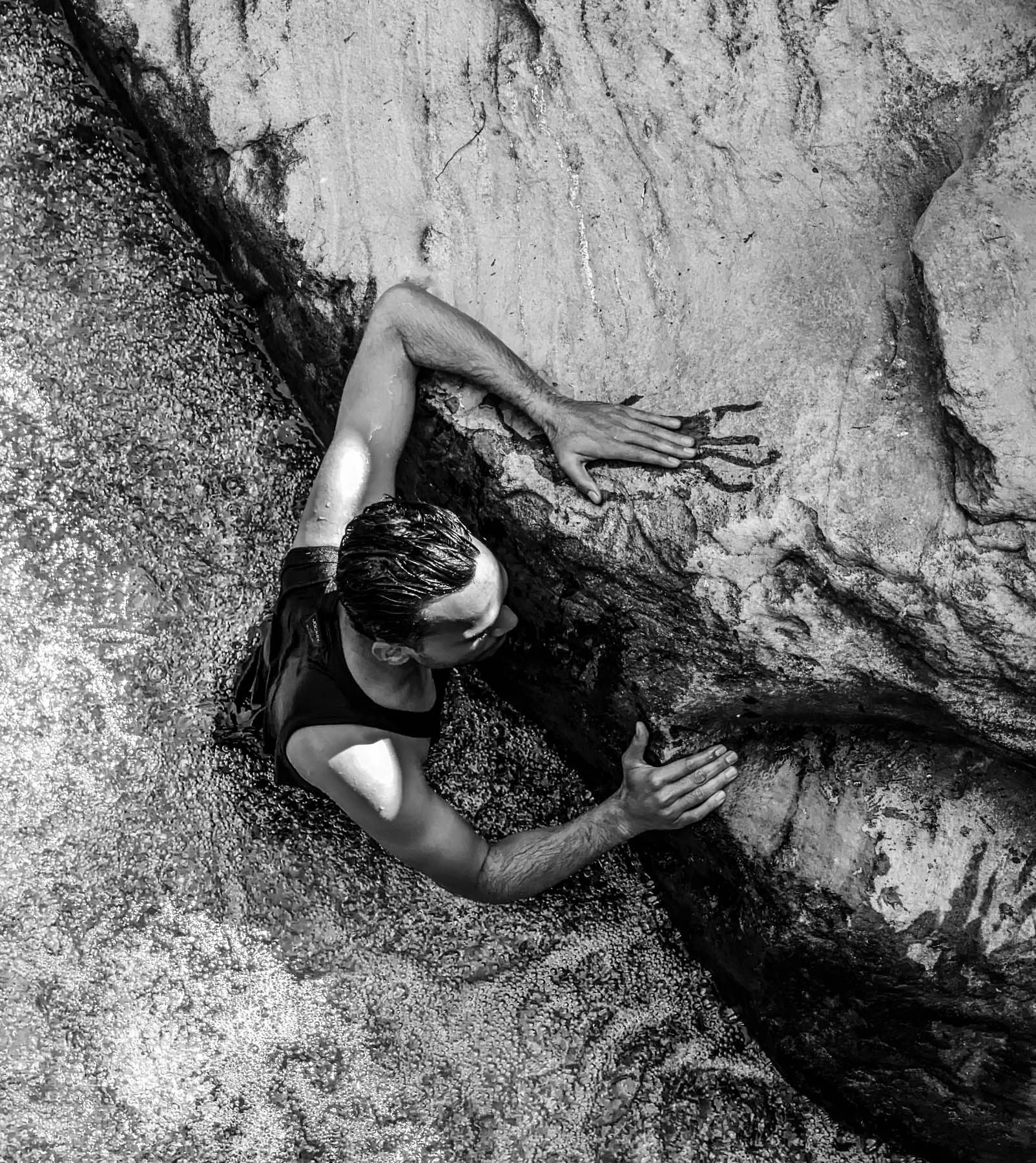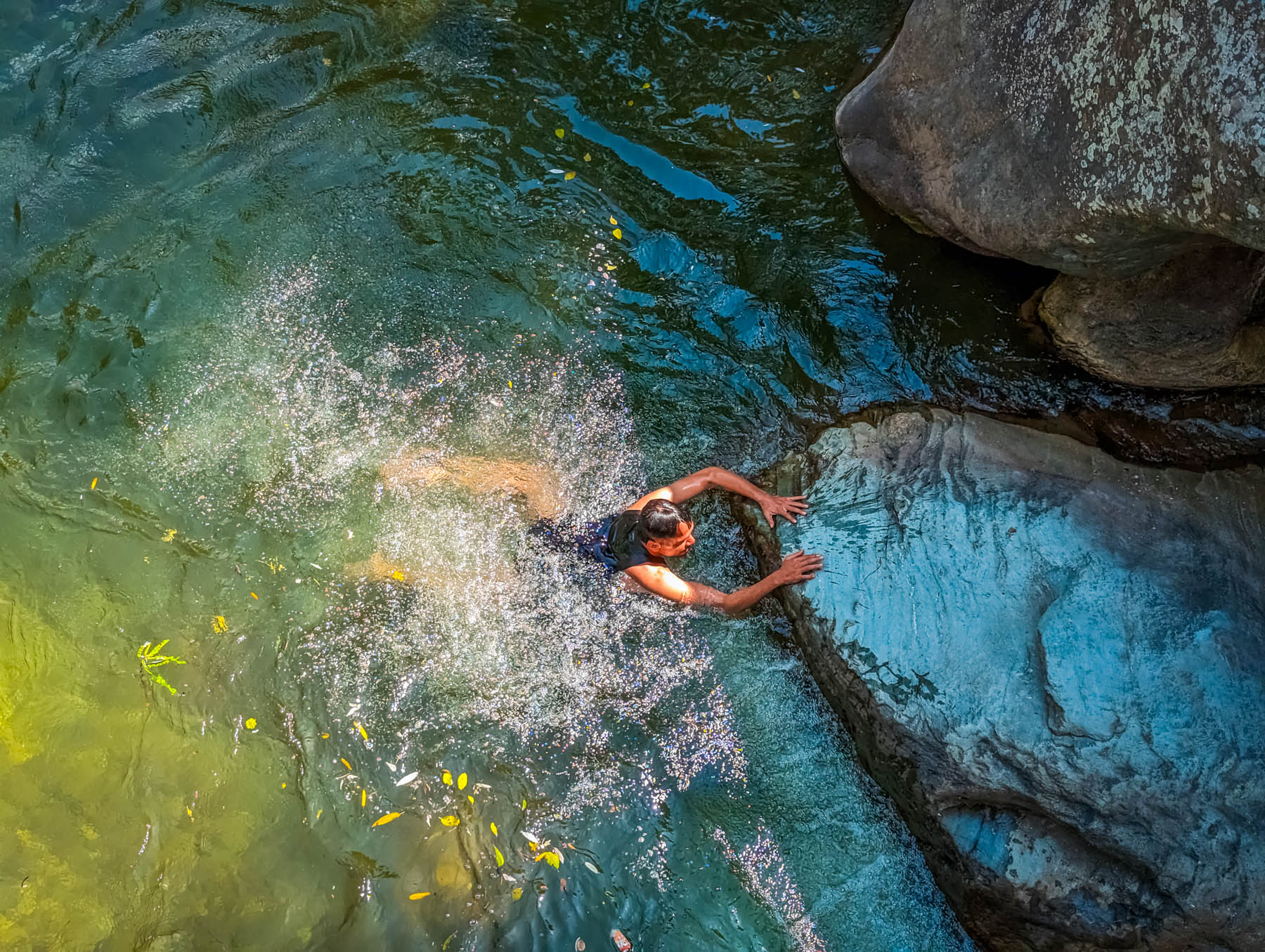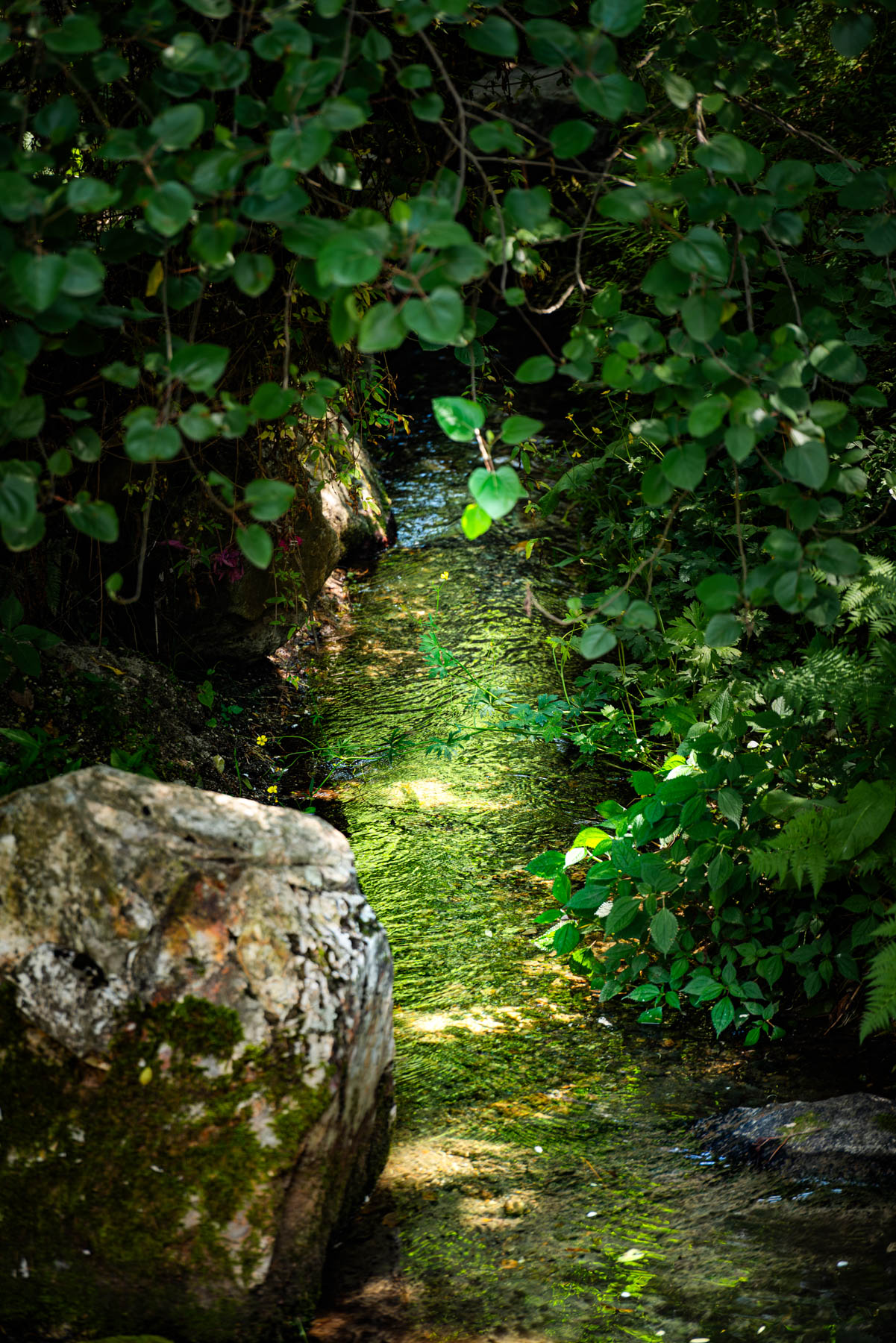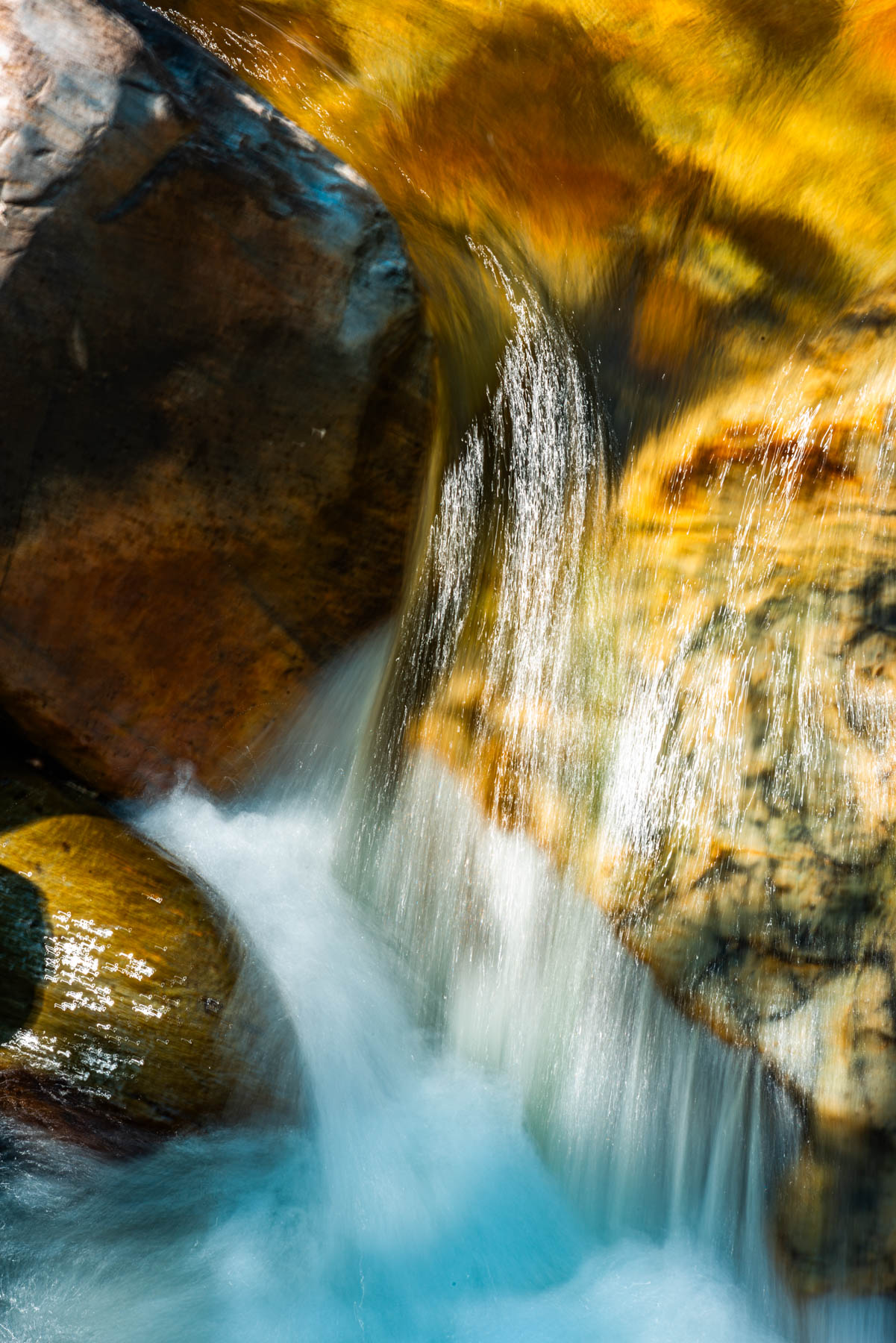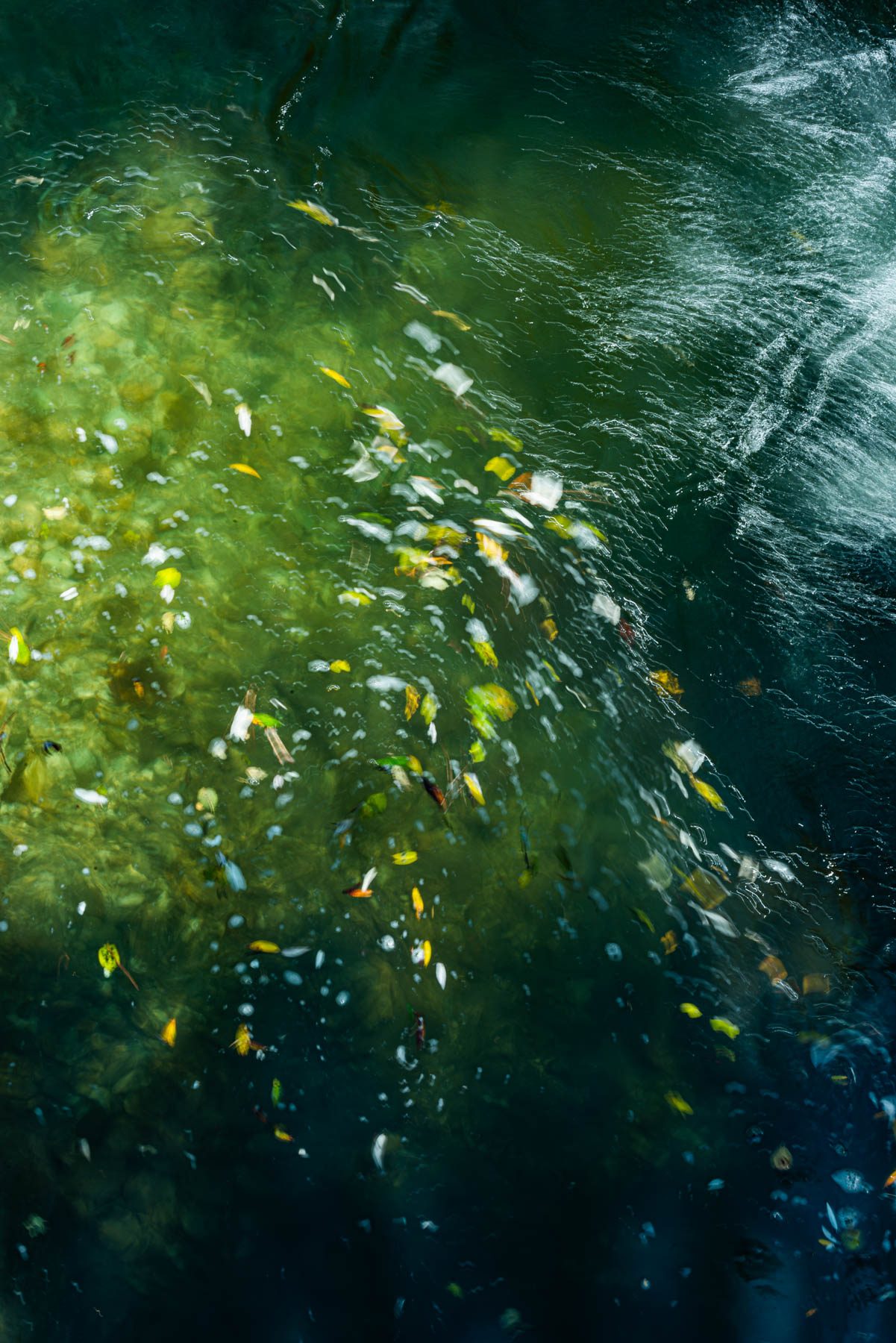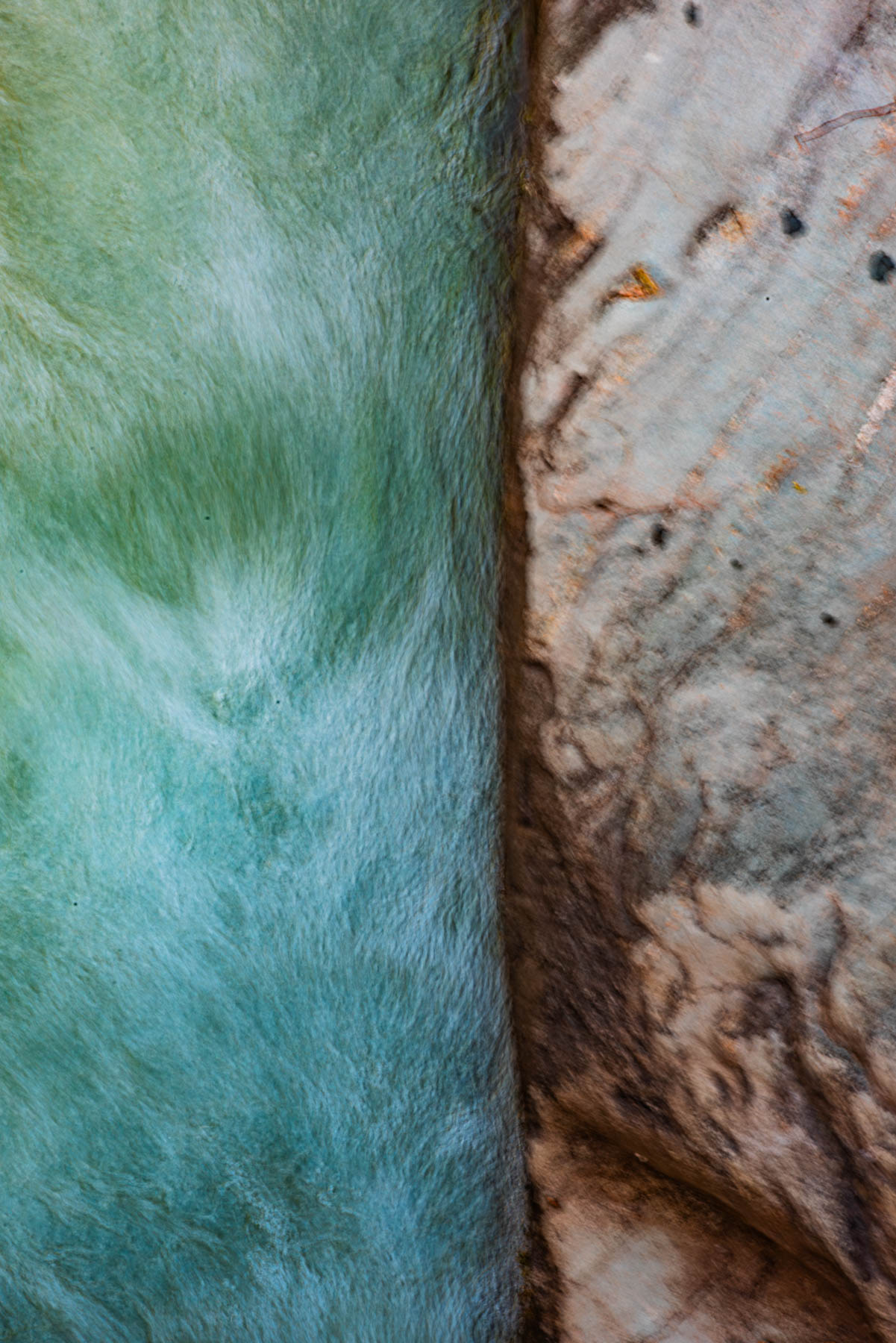 The above spot was about a 45 minute drive from our location. Once we got back, it was time for me to try and do nothing in the grassy lawn. I had a pile of books with me, and we got a few bottles of Plum and Apple wine on our way back from the pool. (Apple wine is disgusting, especially after you've tried the Plum wine and I'm told that the Cherry wine is even better than Plum, which I will have to go back to try now.)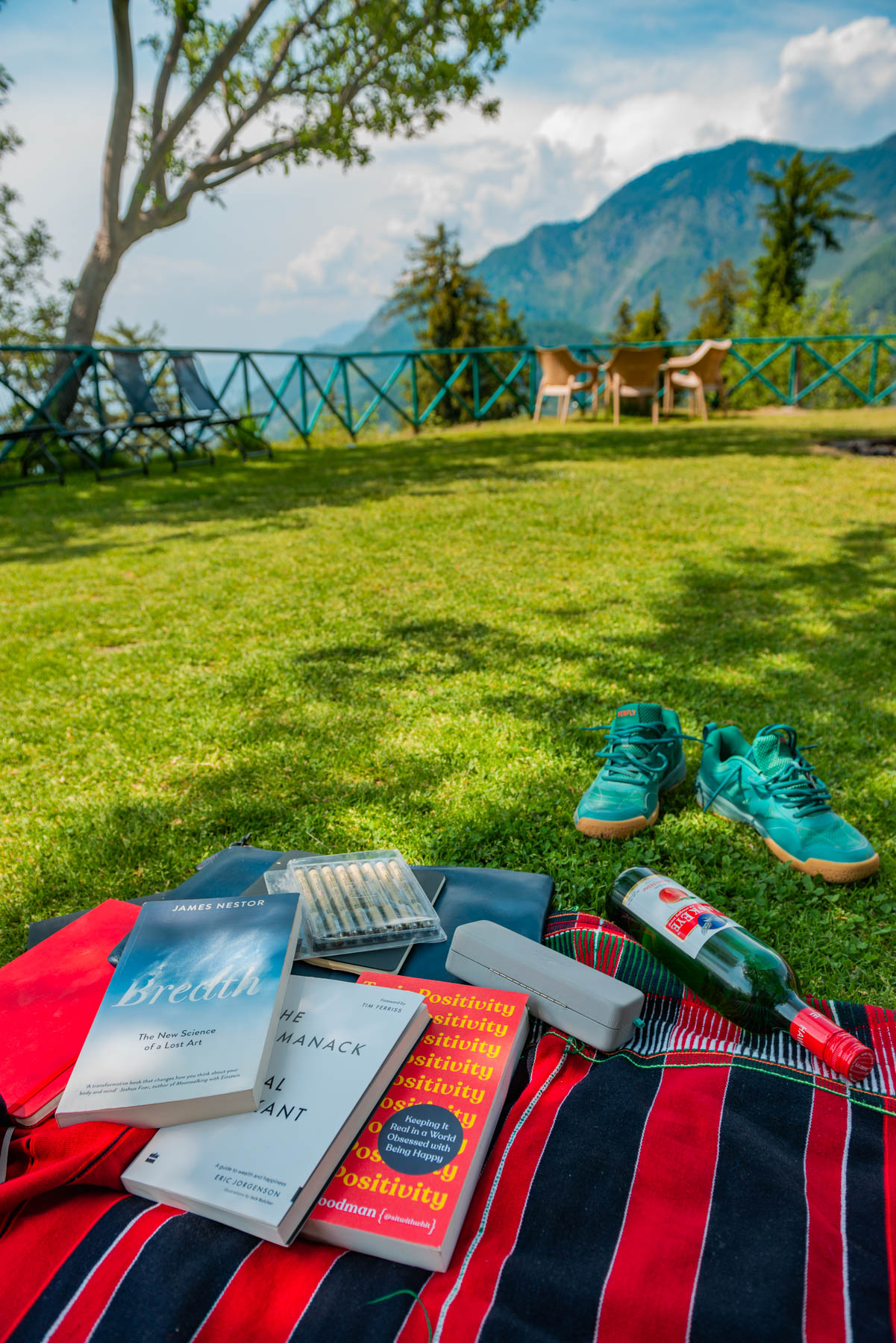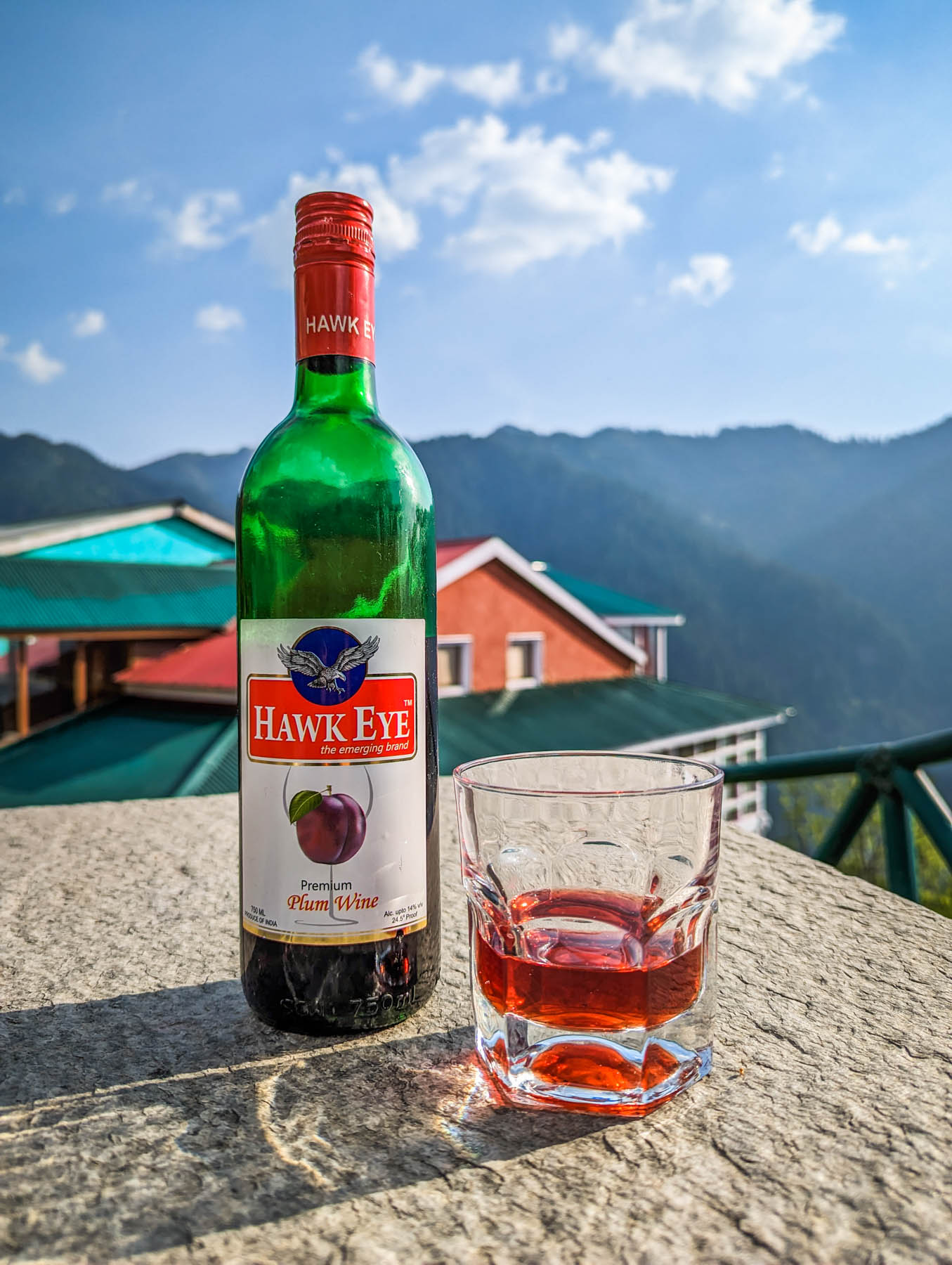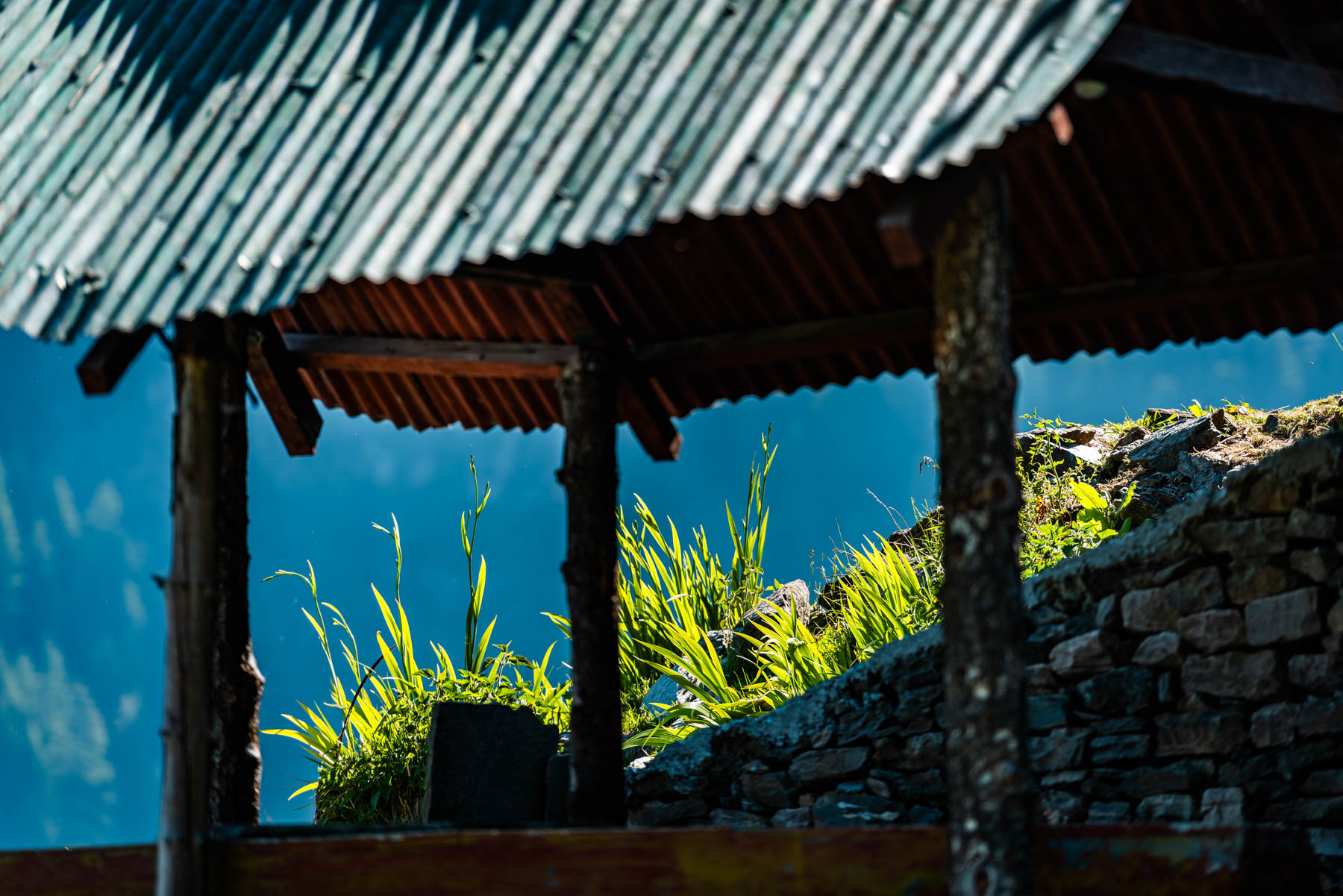 Spent more time reading and sipping on wine and decided to do some more posey photos. Got a couple of photos in before it started raining and then moved to the common dining hall area to get some more.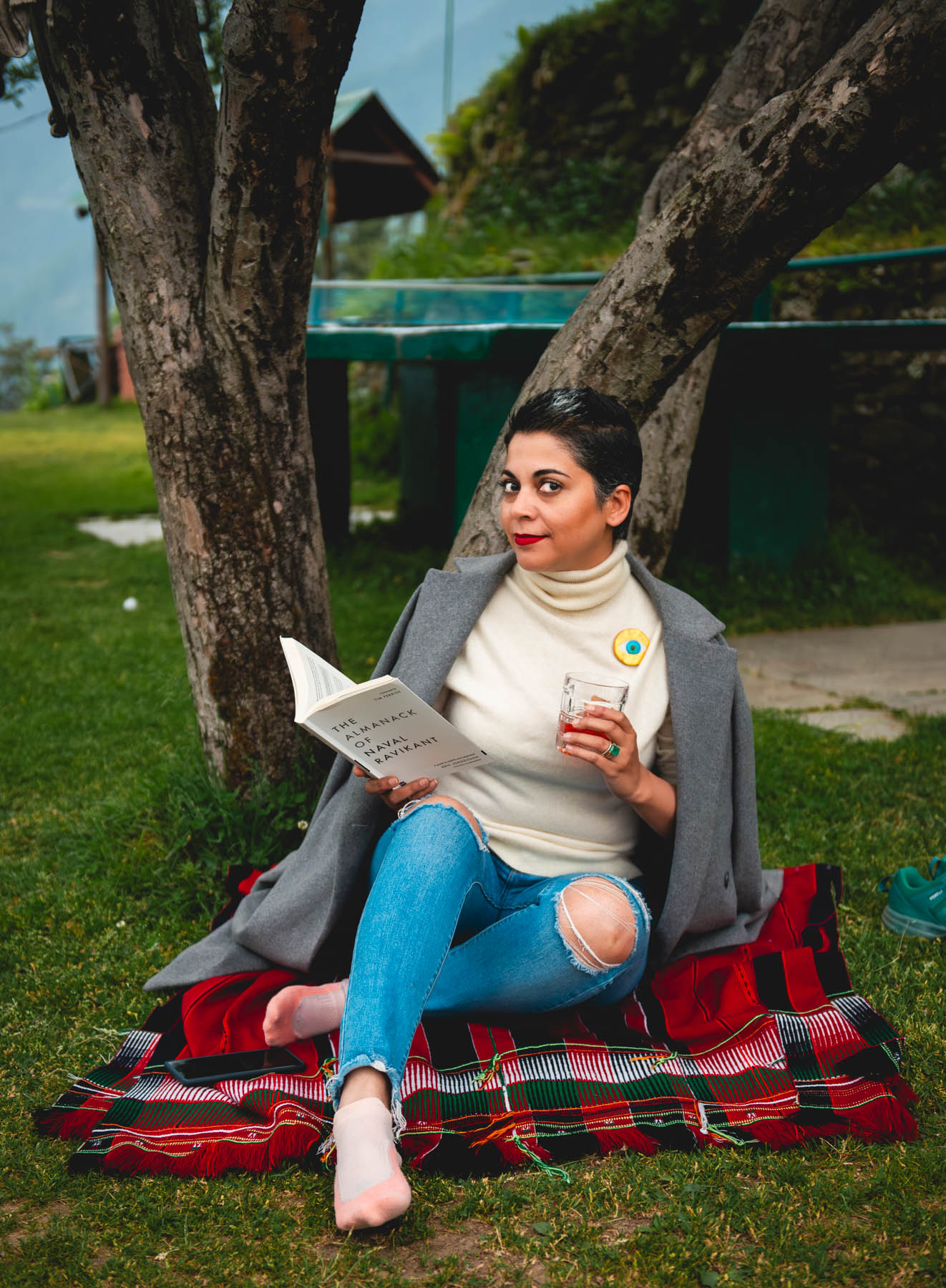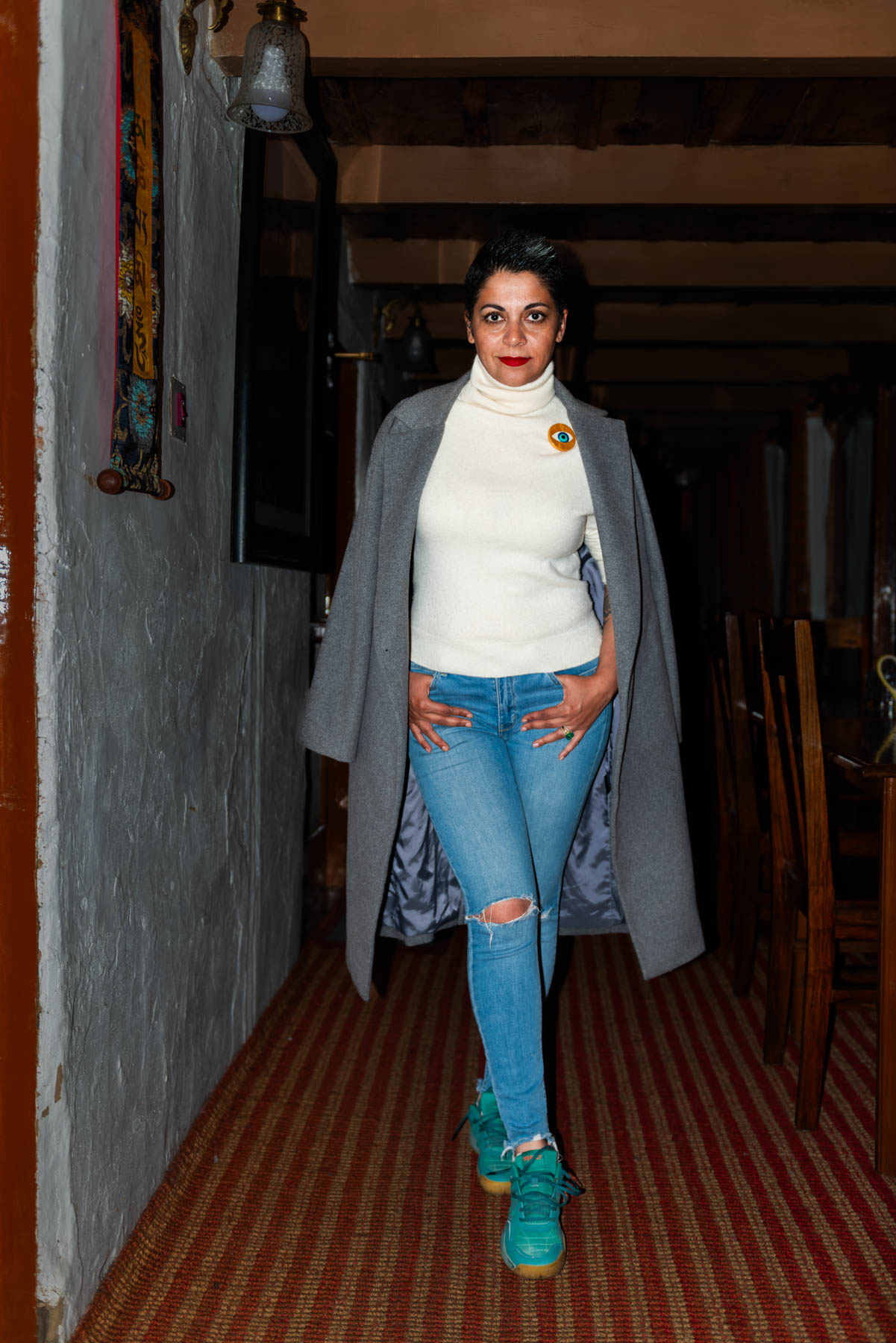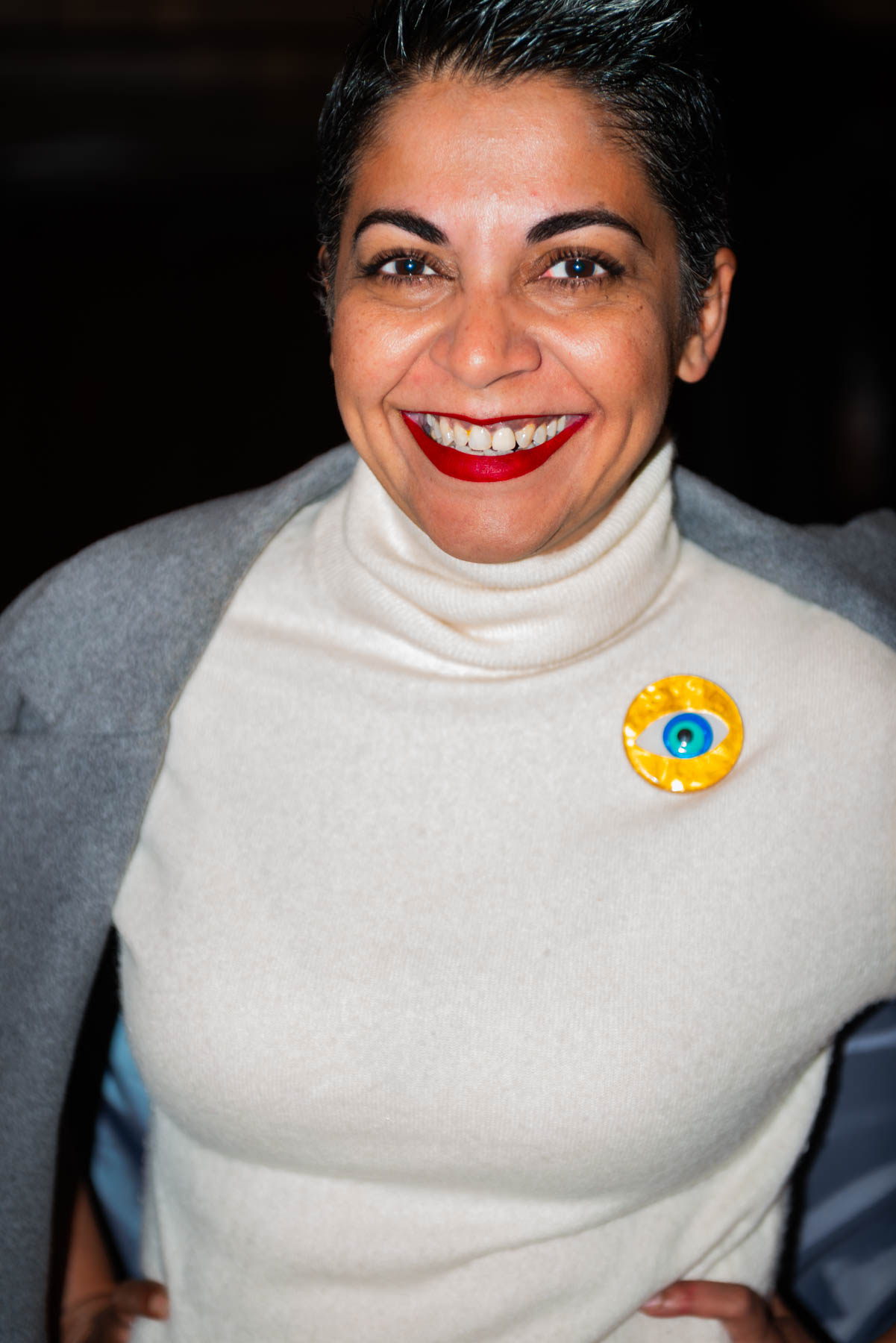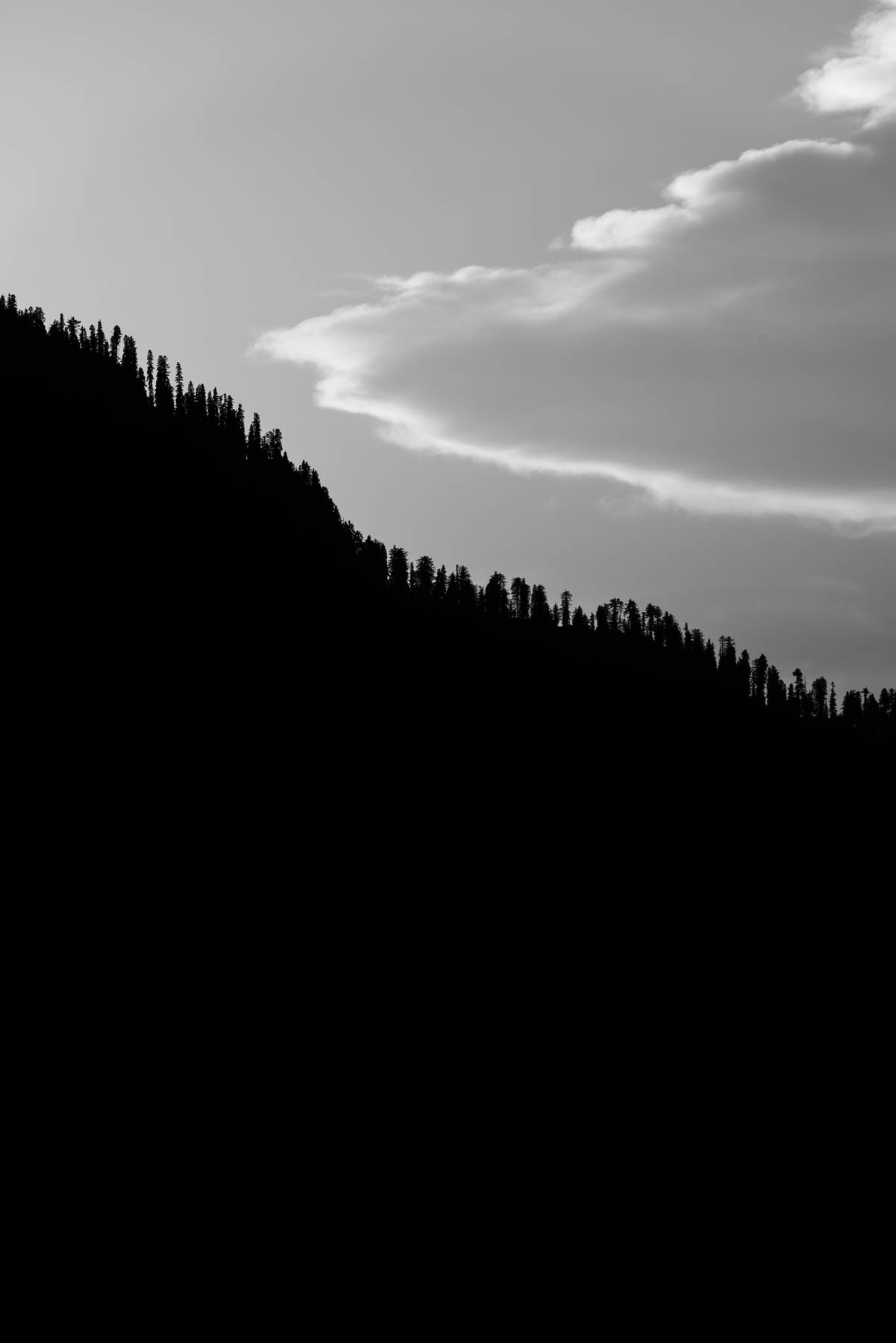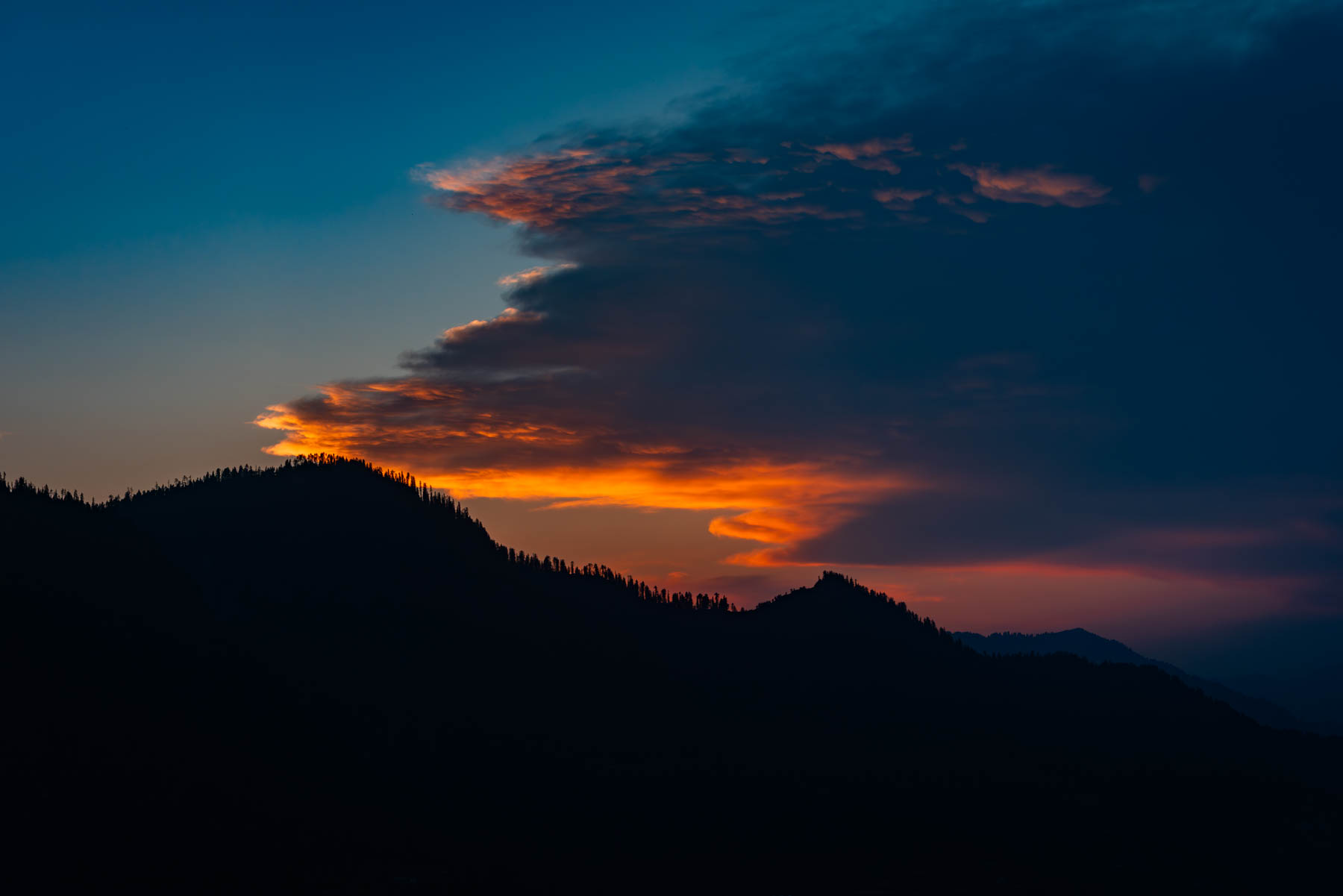 These three kiddos were fun to hang out with. While playing badminton and darts, they will happily collect your shuttlecock or disappeared dart if you only just involve them in your play as well. The cuties photographed so well here! I miss them. And I miss Yuvraj. Meeting him was one of the highlights for me during the entire Banjara Experiences circuit. Professional, polite, efficient, good conversationalist, and generally fun!
And I miss Tulsi who was one of the volunteers at the retreat. Hopefully our paths shall cross again! Whether in Bombay or Binsar.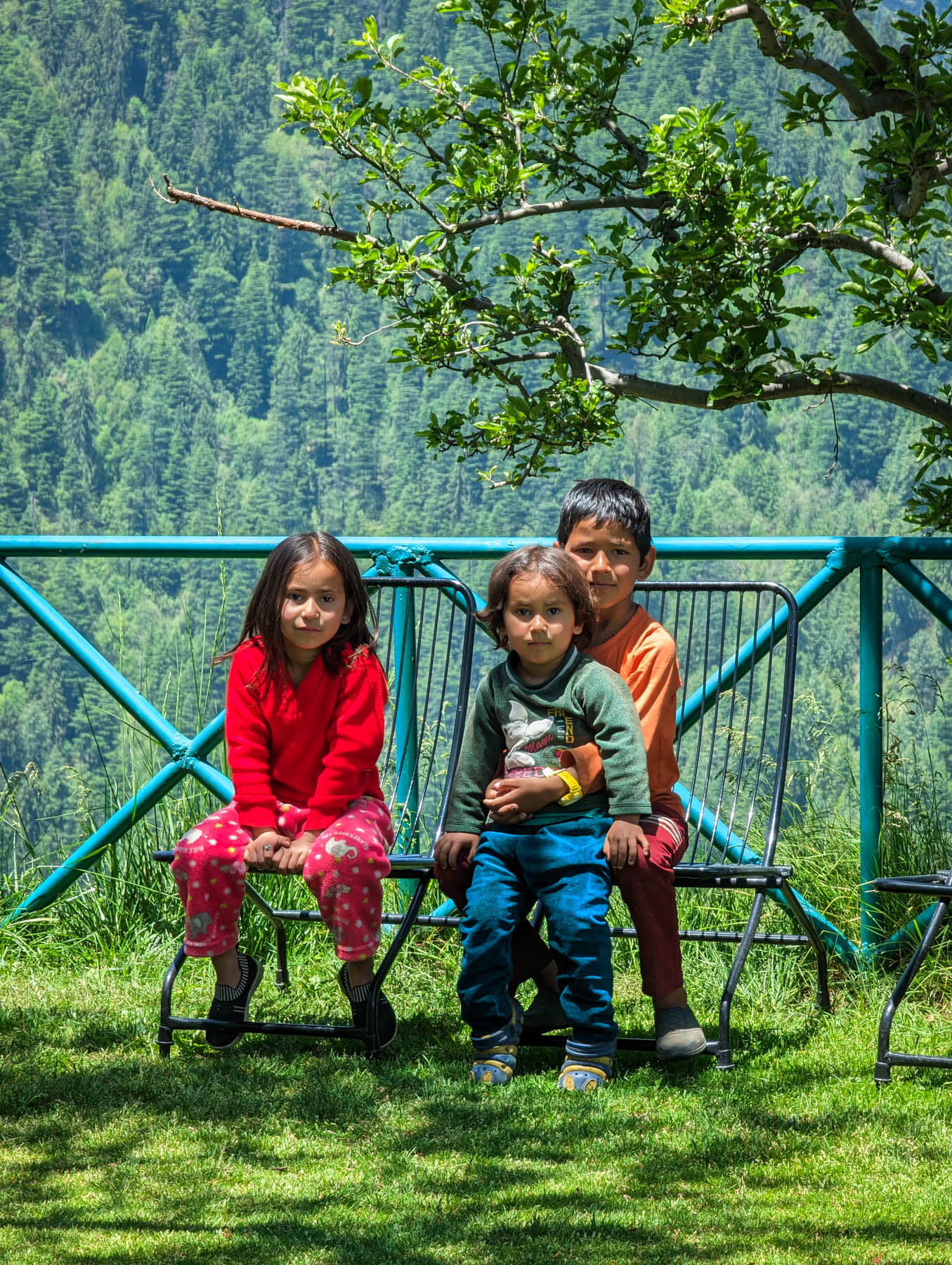 Below, the purple flowers ( Irises ), that I mentioned at the beginning of this photo story. They cover the entire hillsides in the Seraj Valley beginning in the first week of May. I would love to go back and photograph the valley like that! Inshallah, soon!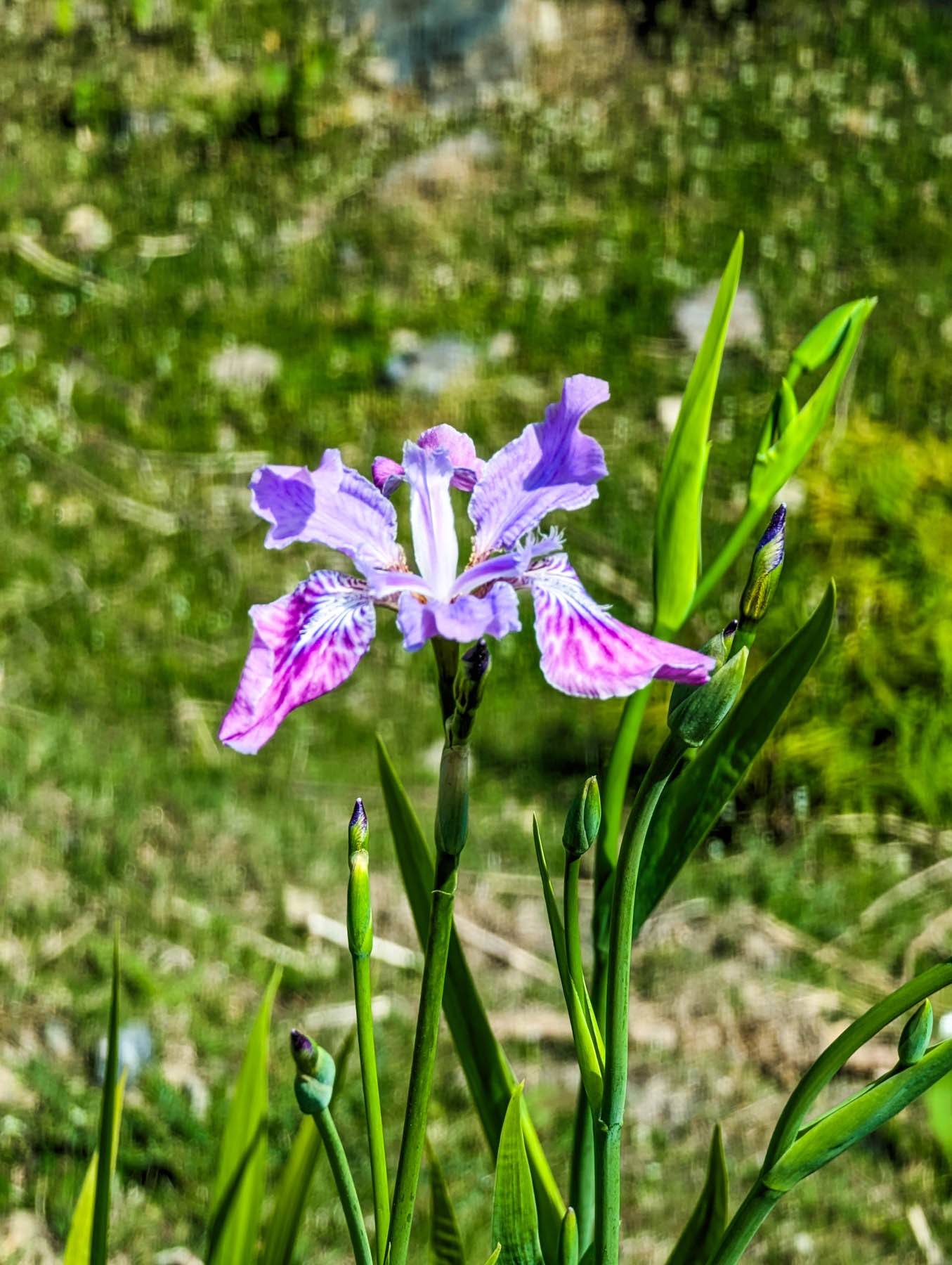 To wrap it up, we made four stops in the #NAINAxBanjaraExperiences circuit that we planned :
01. Banjara Orchard Retreat, Thanedar,
02. Banjara Valley Retreat, Sangla,
03. Tethys Himalayan DEN, Chicham and
04. Banjara Village Retreat, Sojha.
You can find Banjara Experiences on Instagram and their website BanjaraExperiences.com will give you all specific details about each of their retreats and how to get in touch with them as well as how to book a stay.
Meanwhile, thank you to all my friends, readers, and viewers online for reading through these features, following along on Instagram and Twitter and Facebook and LinkedIn and for sharing compliments and asking questions. It's been fun and thank to y'all, will continue to be fun.