Been sitting on this one since November 2018. Sorry for the delay. Life happens! Third year running I was invited for the launch of a new edition of the Google Pixel smartphone. The first Google Pixel launch I attended was in Delhi. The Google Pixel 2 launch I was privileged to be a part of, was at San Francisco! And the third launch, in India, was in time with the international launch. #TeamPixel got to turn on their Pixel 3s at the same time as the international launch. That was something. As a photographer, I'm far too thrilled to be part of the #TeamPixel family to be able to ever put it into words. And being a Google fangirl for so long, I always have to pinch myself whenever I get a chance to hang out with anything Google.
All images on this blog post have been photographed using the Google Pixel 3 XL. Edits in Adobe Lightroom ( mobile & desktop ) and some Adobe Photoshop. No additional gear / lenses were used. All images shot handheld.
During the international launch presentation, Google shared that at least 6 international magazine covers were featuring images that were made on the Pixel 3 XL. I thought, well, I could definitely attempt such a shoot myself. Maybe not for a magazine ( because that would involve a whole additional set of people and logistics ) but at least one of my own #NAINAxStyle editions for the Naina.co blog.
Credits for the garments, make-up and photos in this blog post : long jacket / overlay courtesy Urvashi Kaur | shirt is my own from Akanksh Redhu's Label Cirare | trousers courtesy PoshPride | jewelery is my own, purchased from Amrapali | photographs of me shot by Akanksha Redhu | Google Pixel 3 XLs courtesy Google India | editing software courtesy Adobe India | make-up courtesy Benefit Cosmetics India – I'm wearing the BadGal Bang Mascara, which I absolutely LOVE, brows are Foolproof Brow Powder, PoreFessional Pearl Primer under my foundation, and the rather lovely Gold Rush blush on my cheek bones. The blush smells REAL good too – at least to my nose.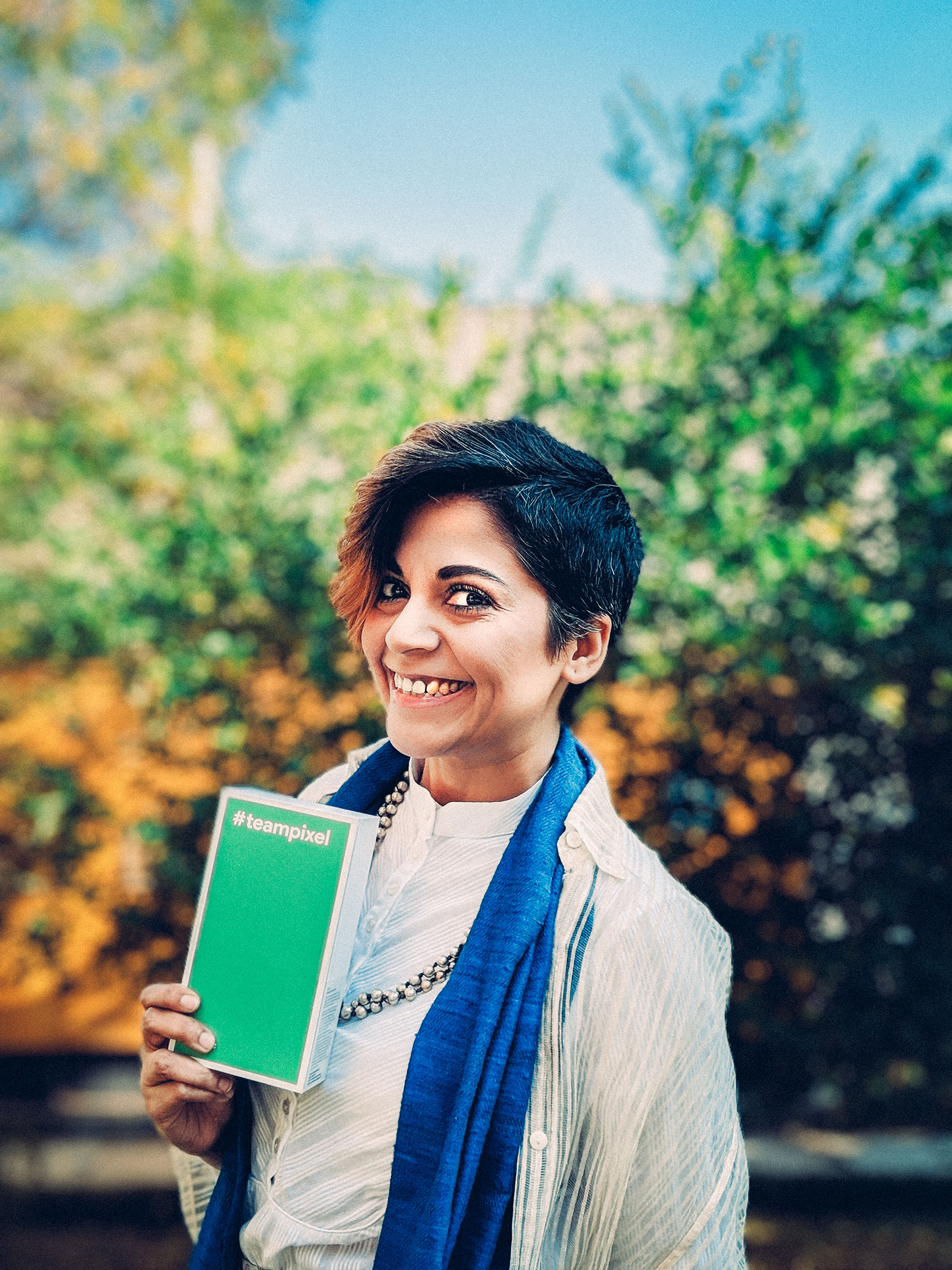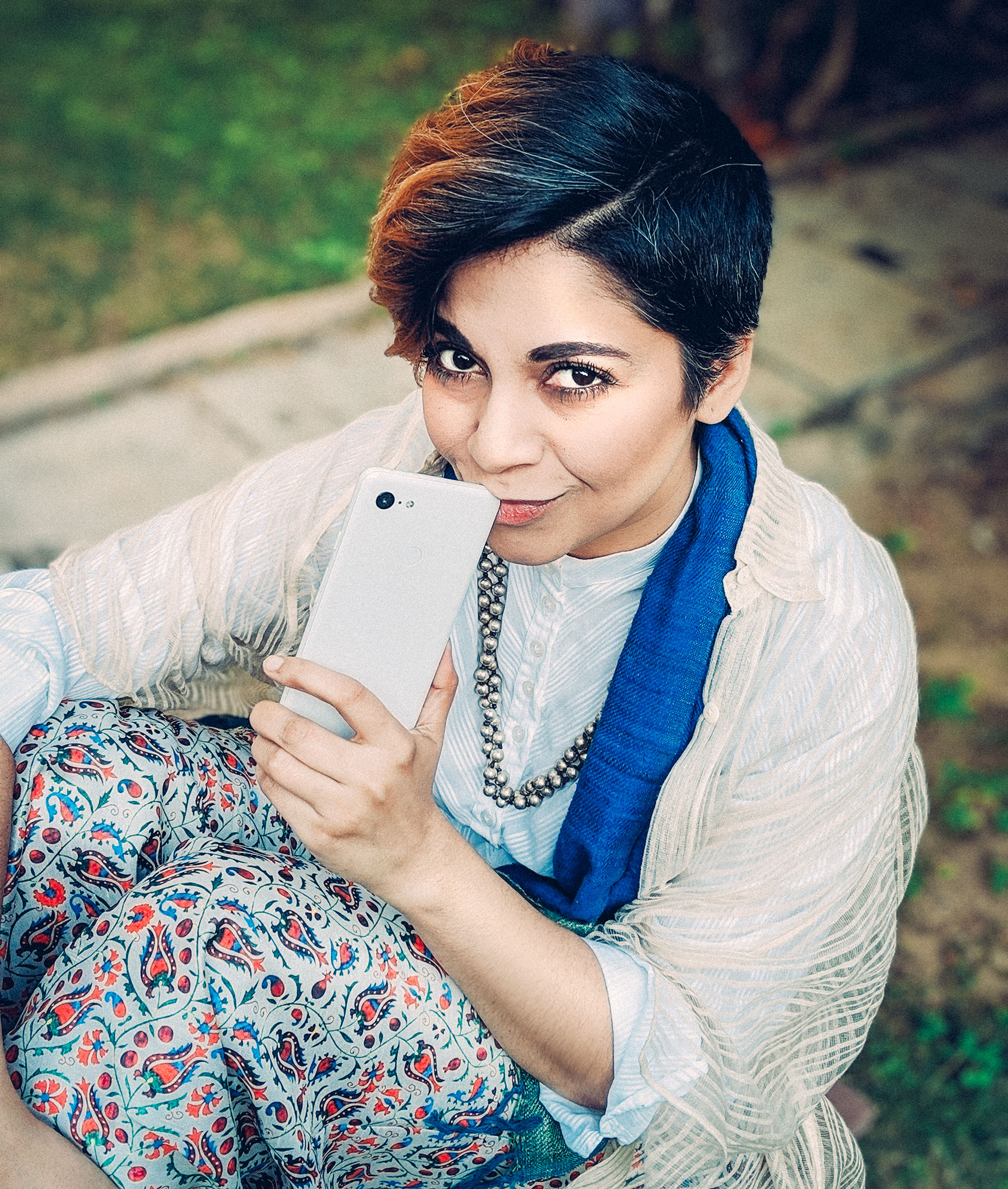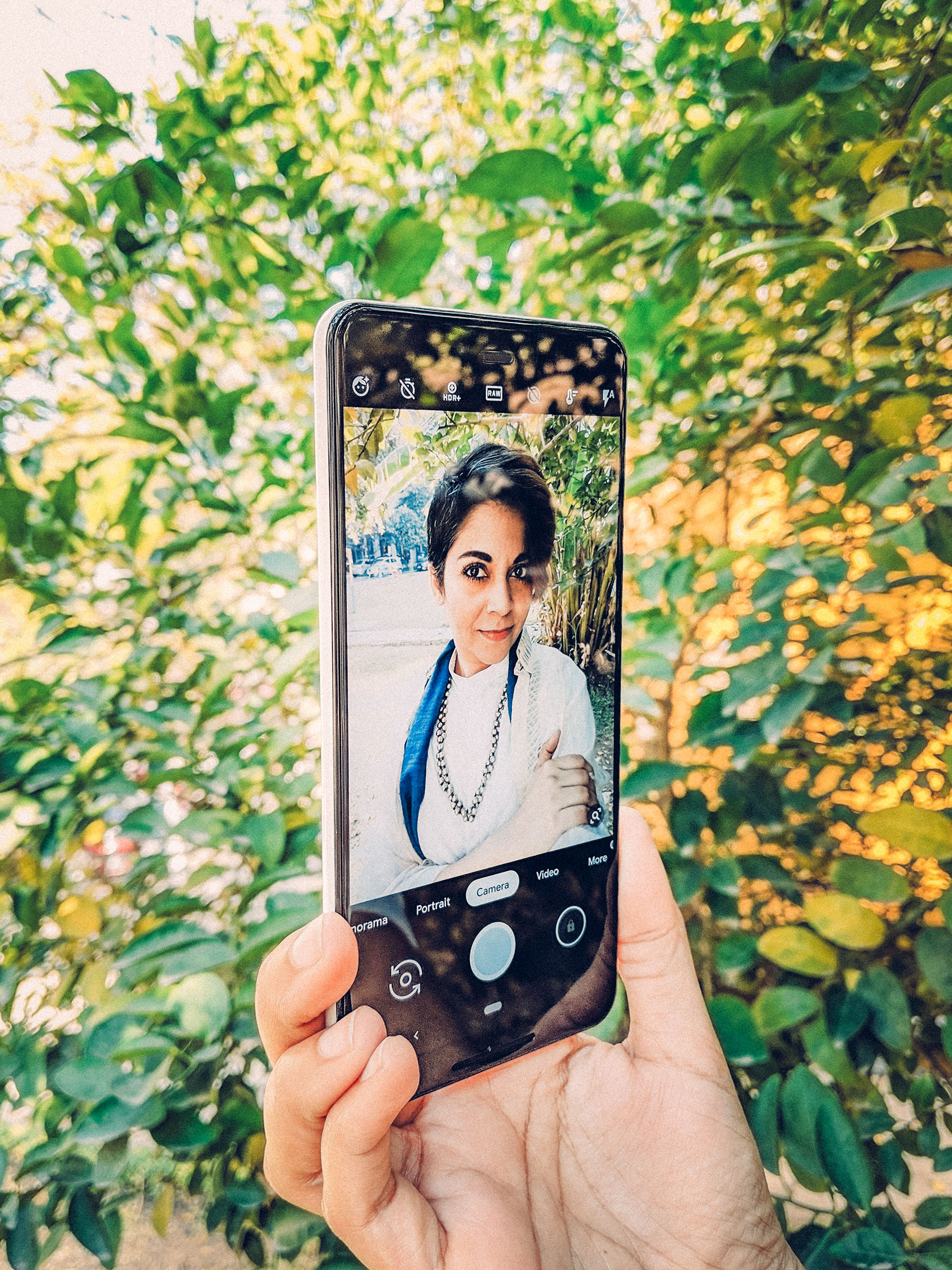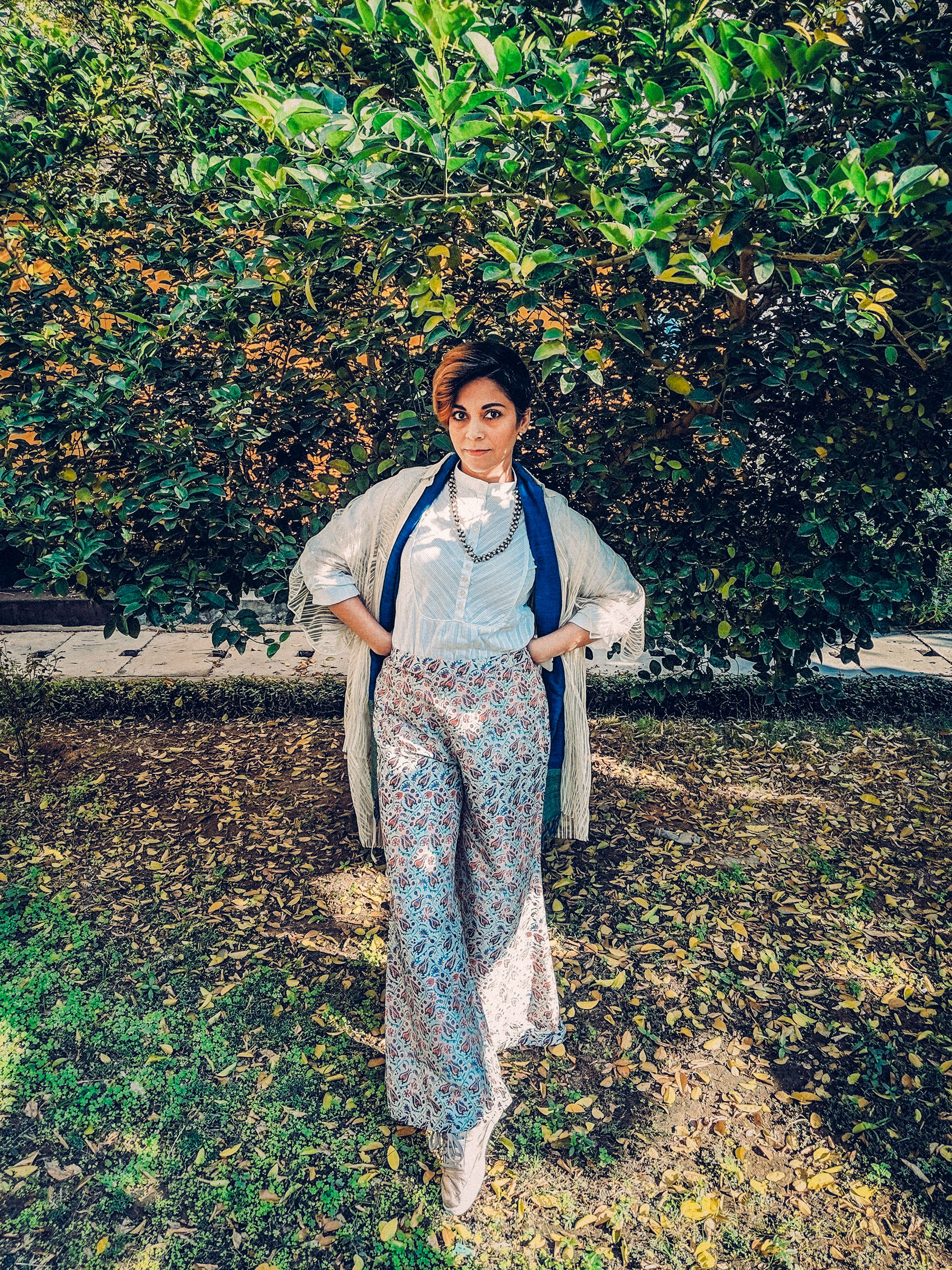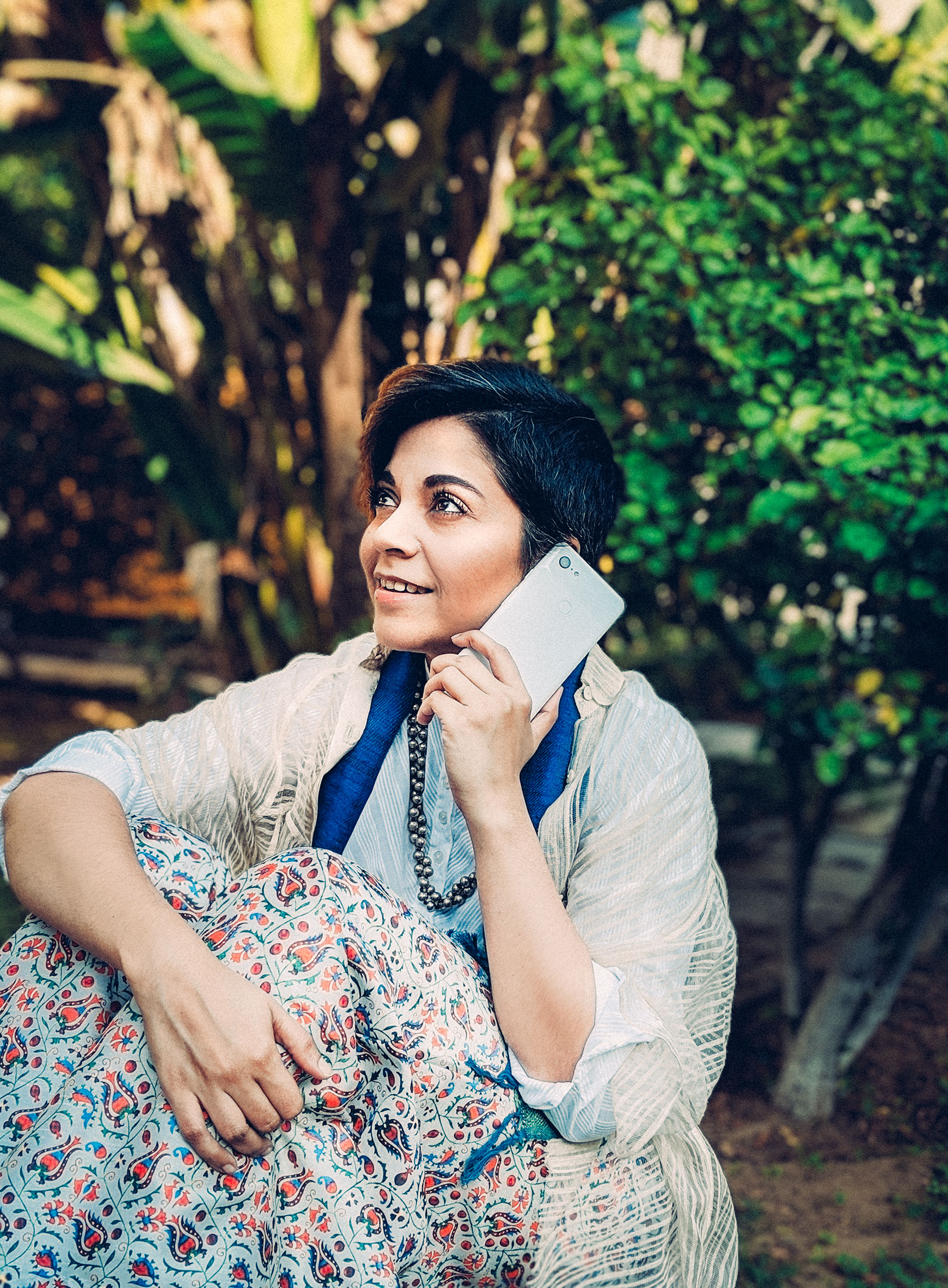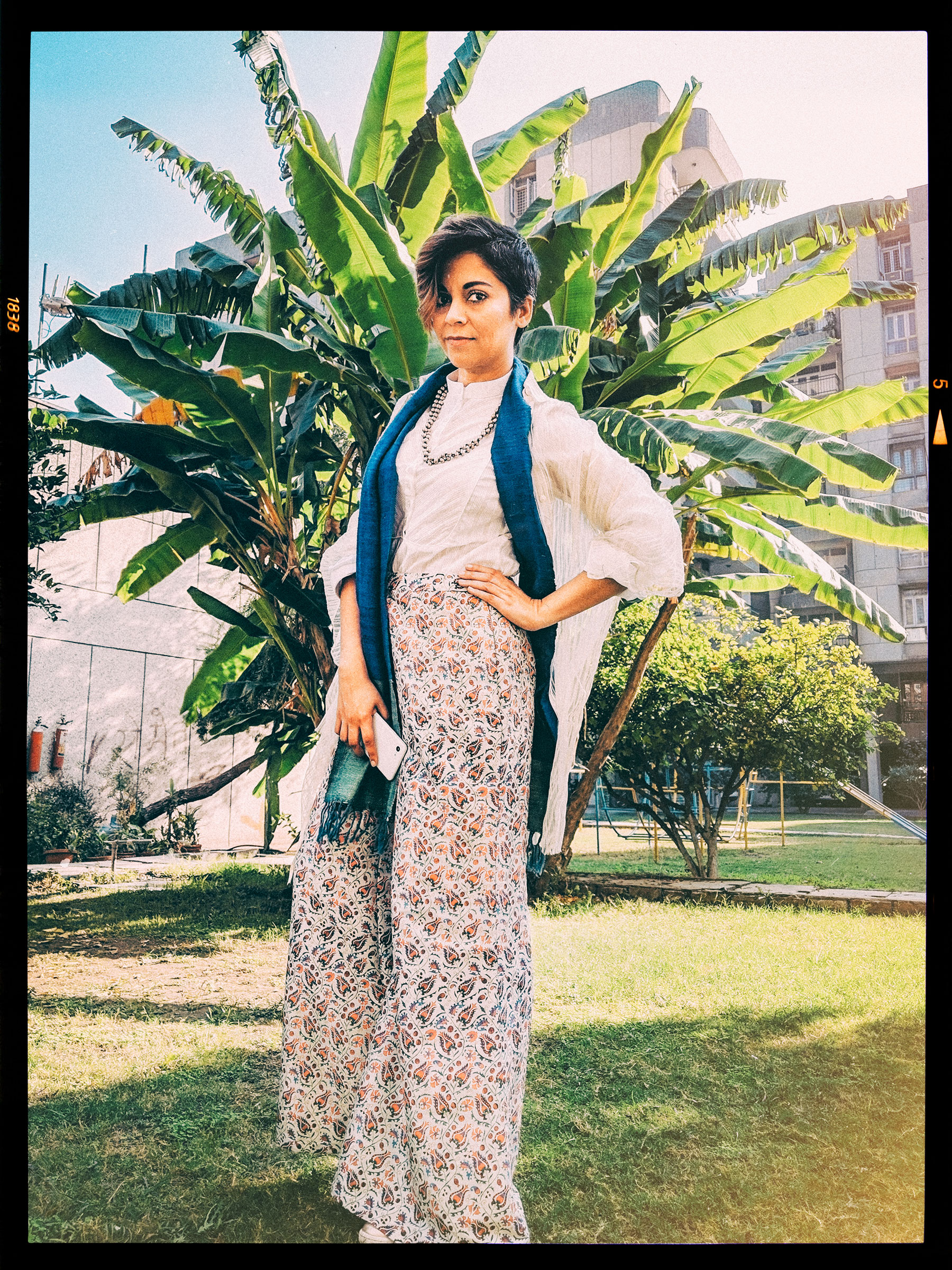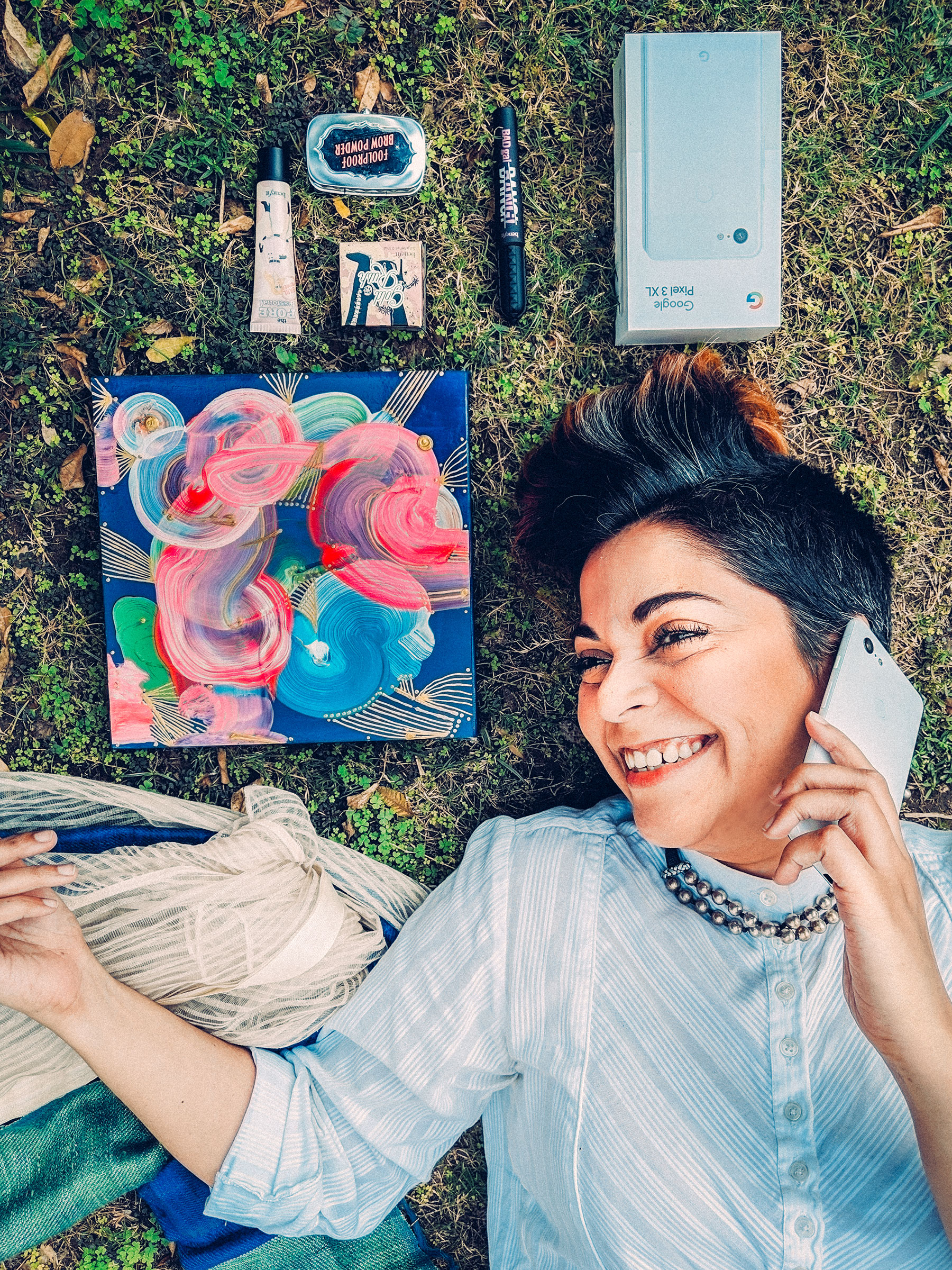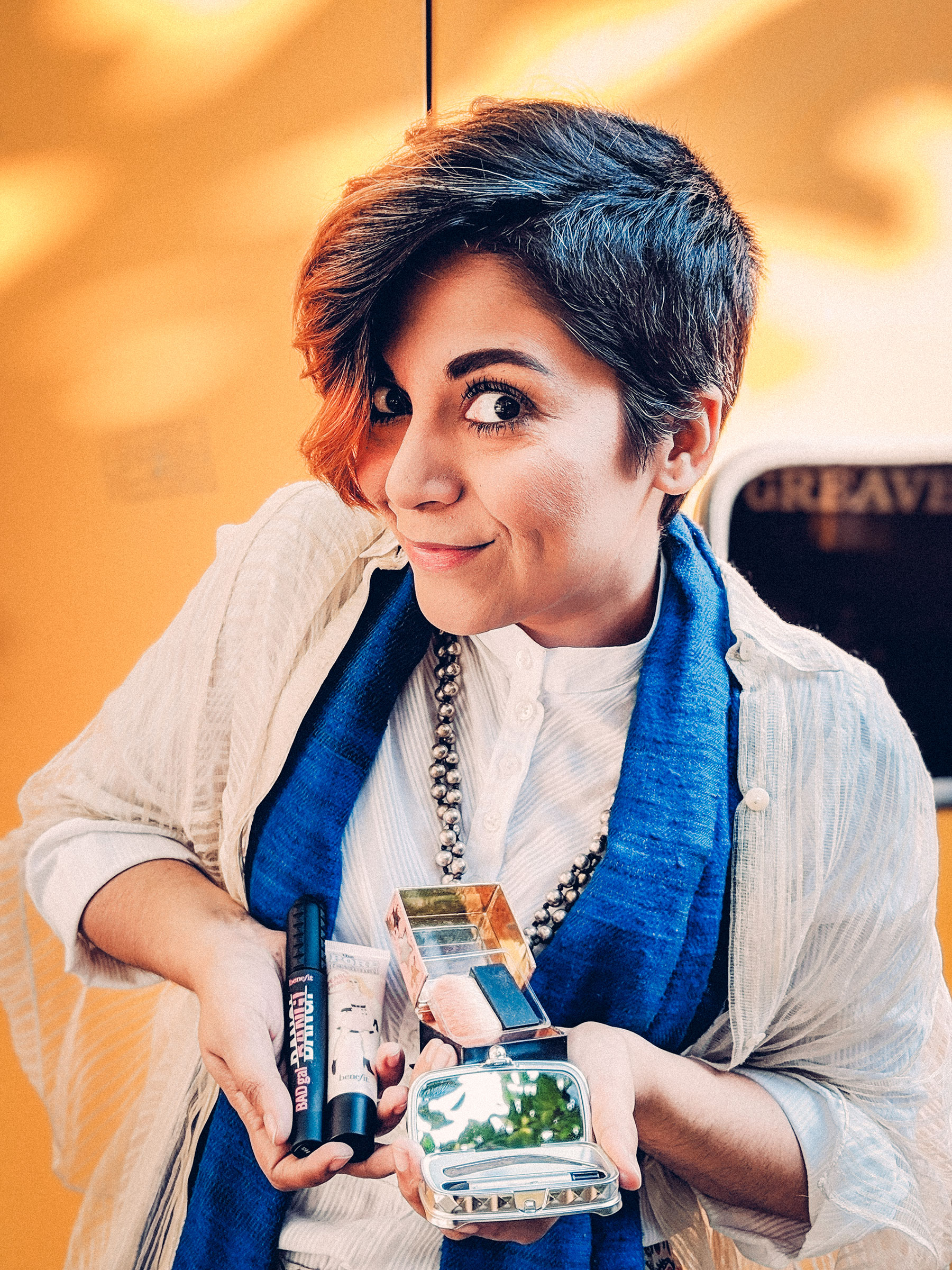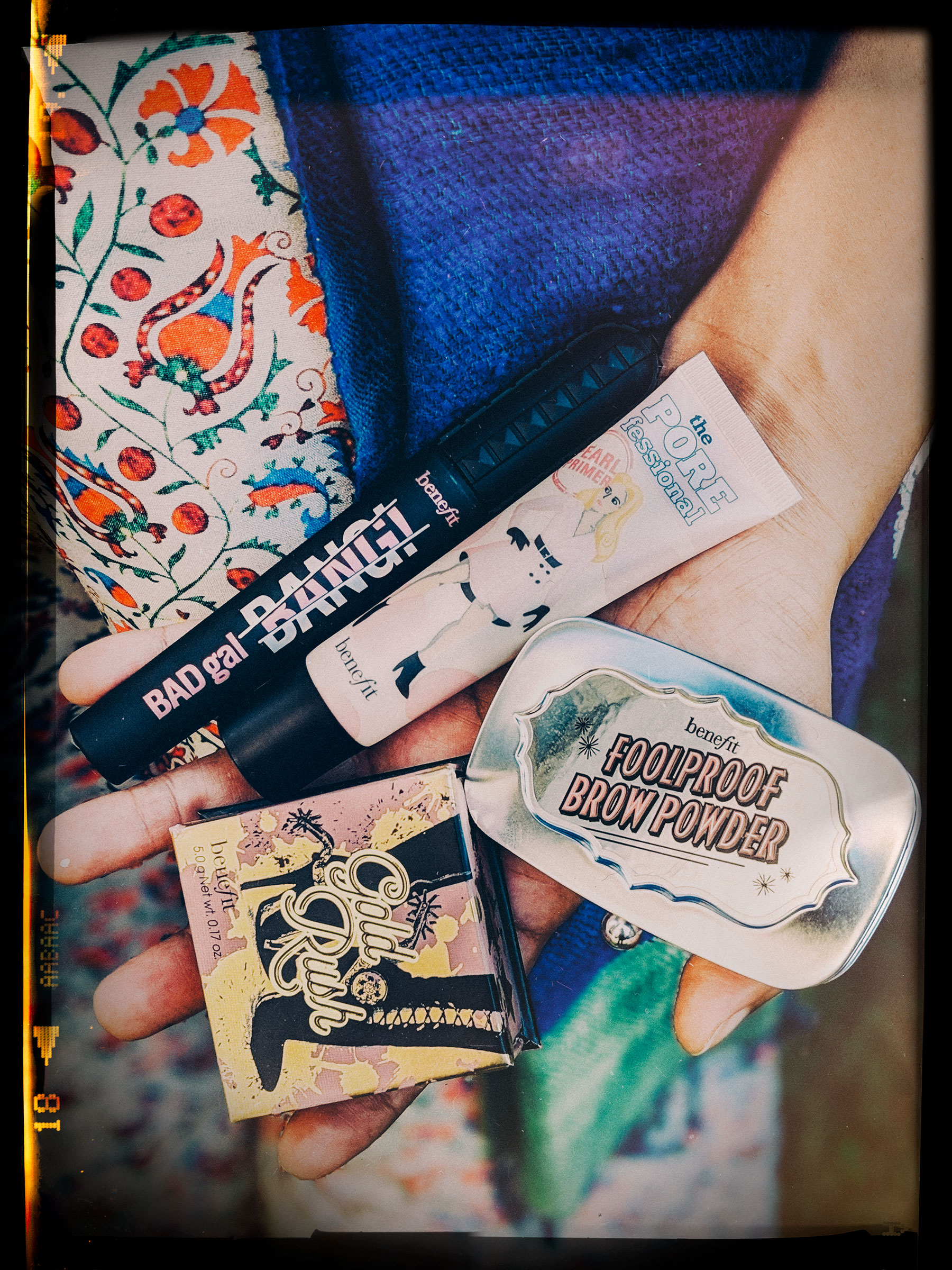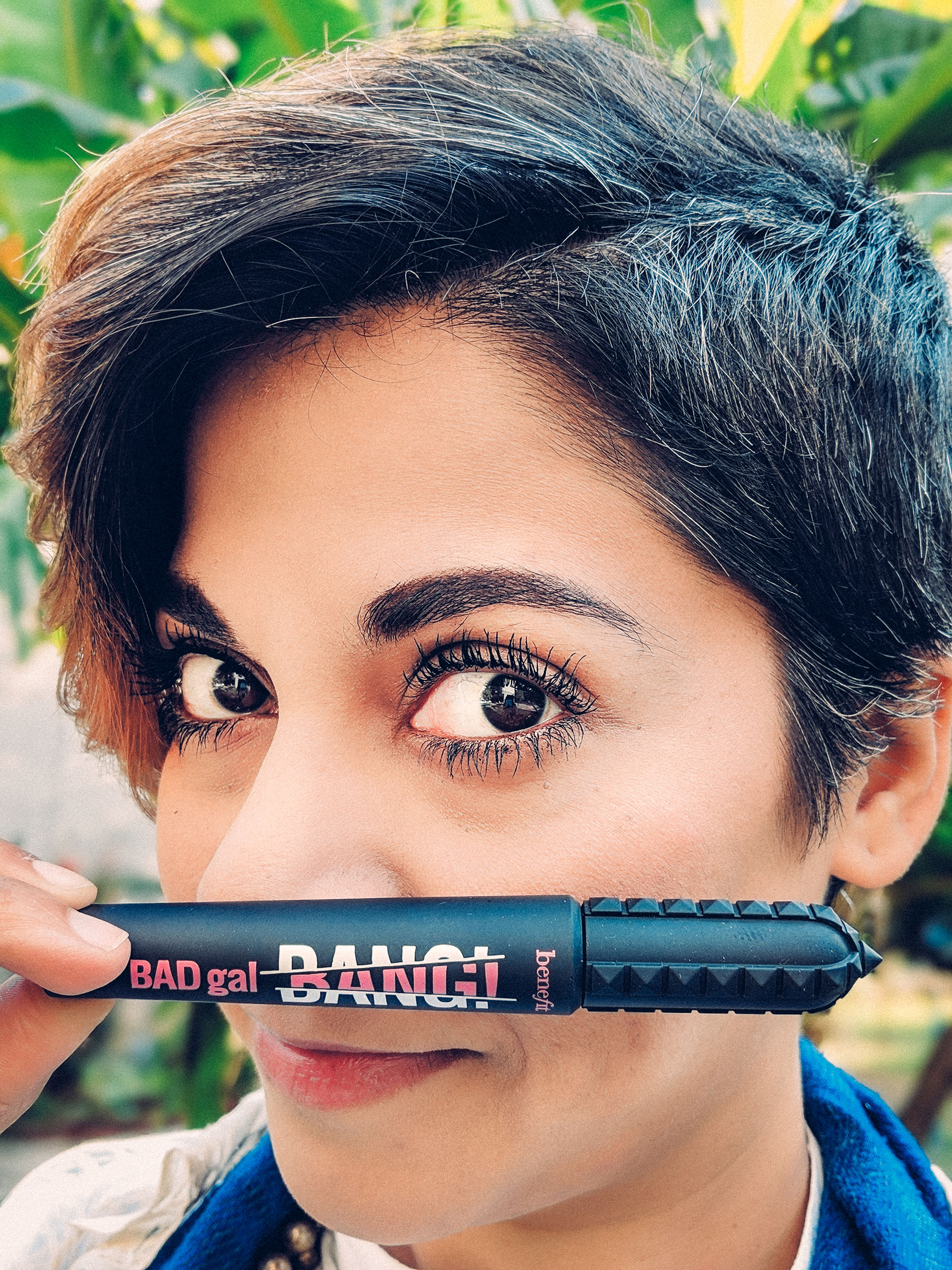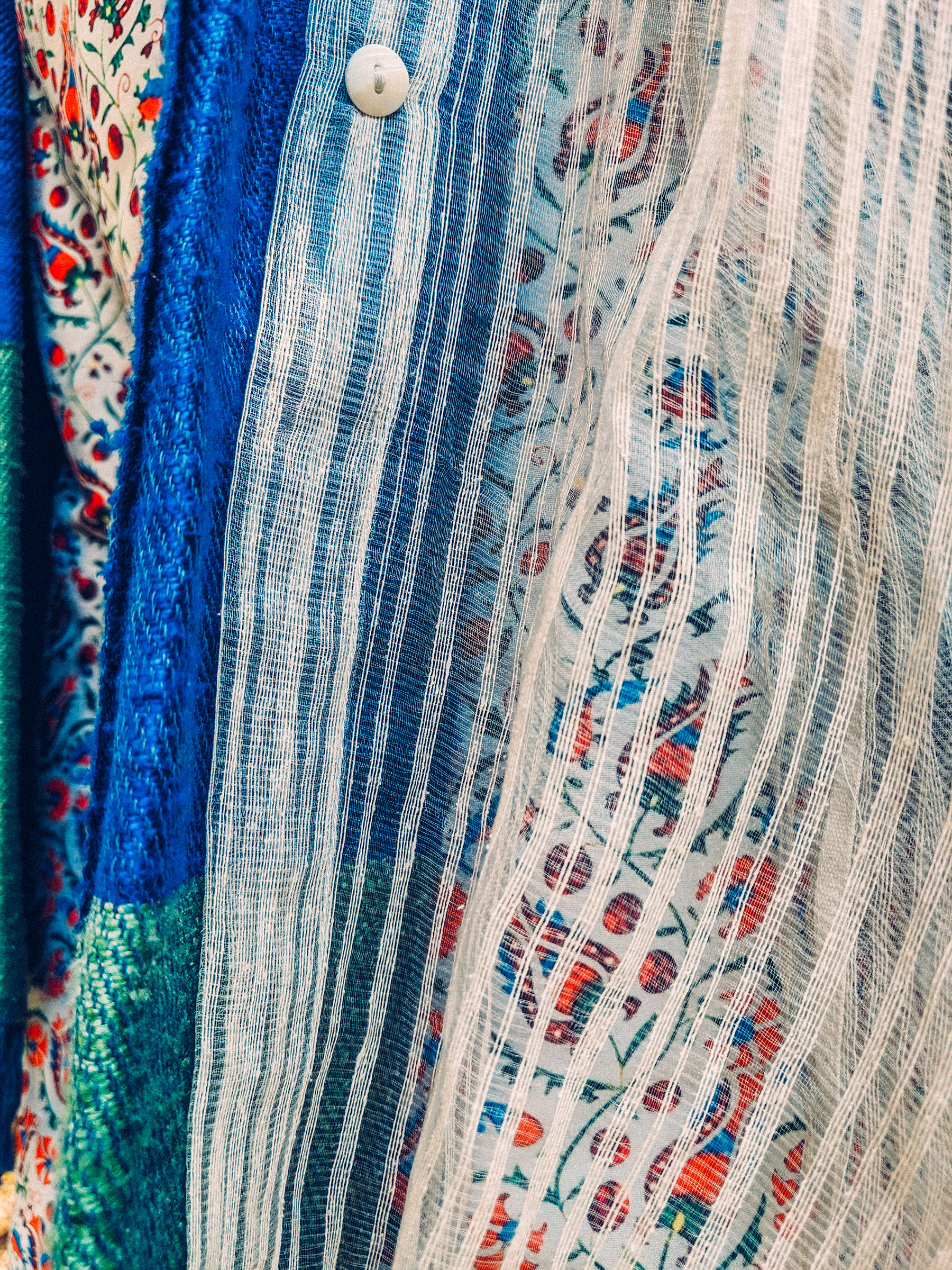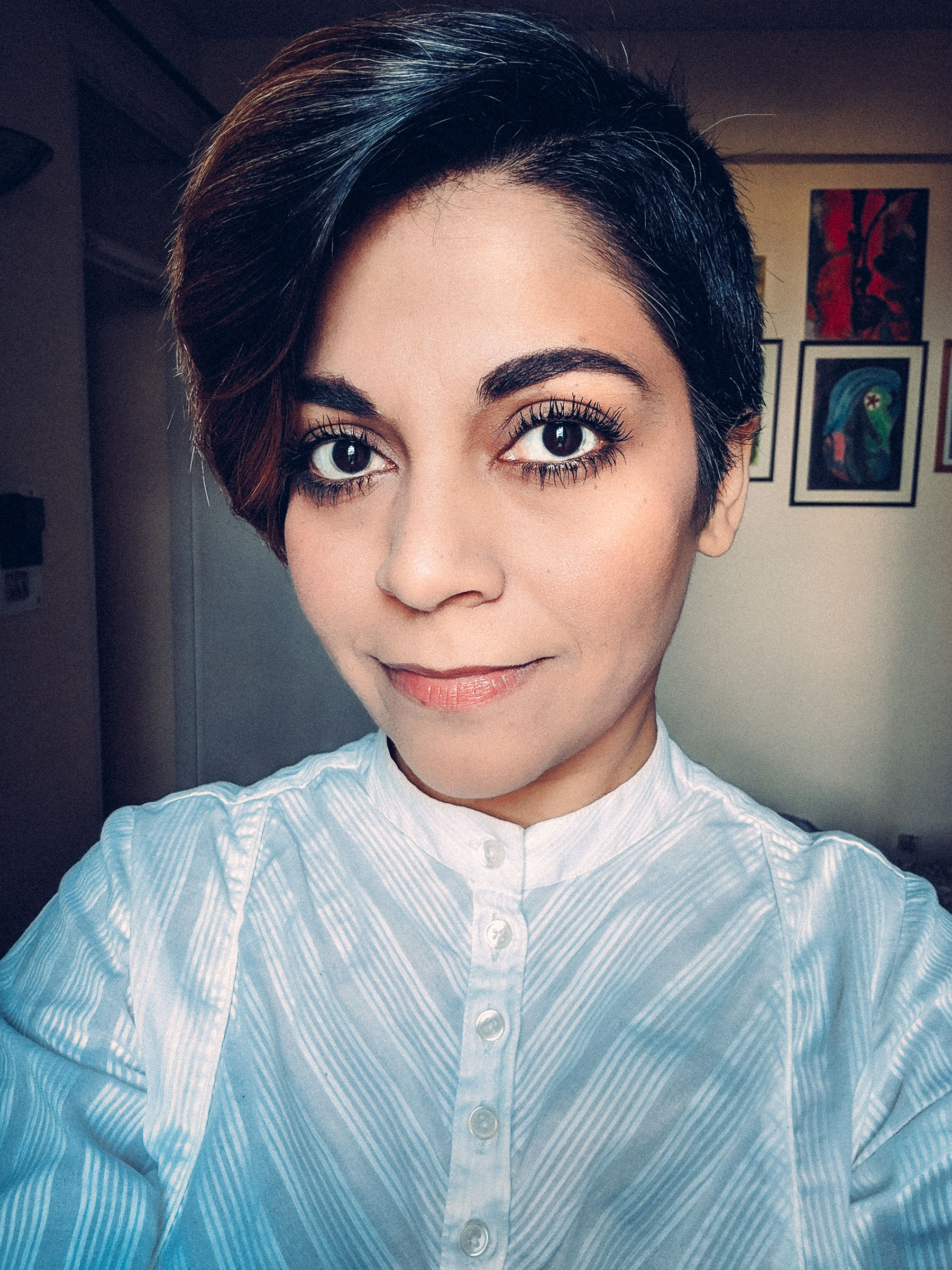 With the Pixel 3, a really exciting bit of software was released for the camera as well. Called "Night Sight", even before the update arrived to my device, I was excited as hell. I was checking for system updates pretty much twice a day if not more. The four images below are as-is straight out of camera ( or SOOC ). With HDR turned off, with normal HDR, with HDR + and then with Night Sight. It's almost like it's daylight! It's obscene how wonderful this is. Night time photos are a BREEZE. But you need to have a steady hand. And it works on selfies too! There's one of me, at night, after I got back from the gym, SOOC.
You'll have to excuse me for my focus on the camera of the Pixel 3. For a more detailed, tech-type review, please see Bharat's review on his blog.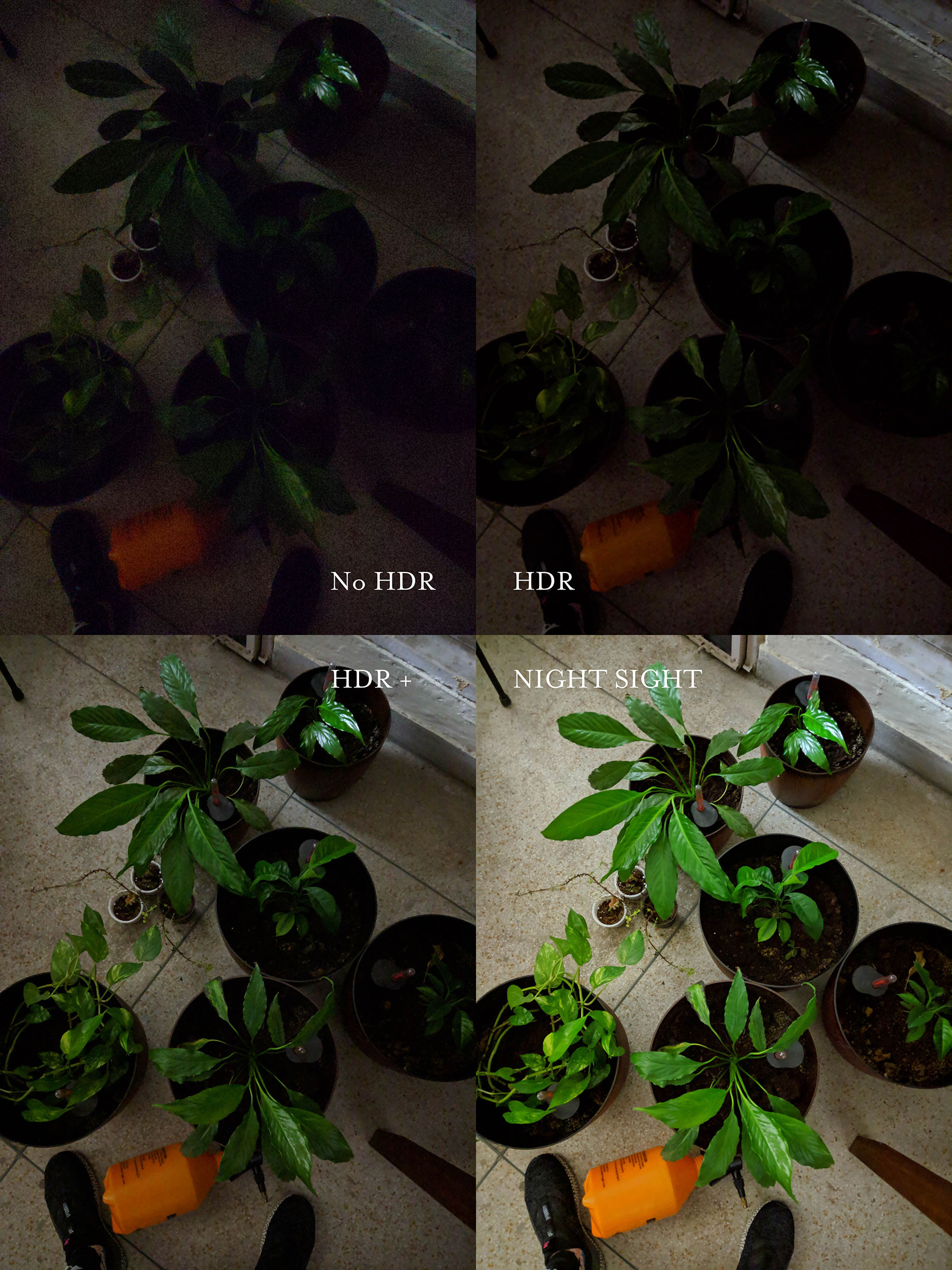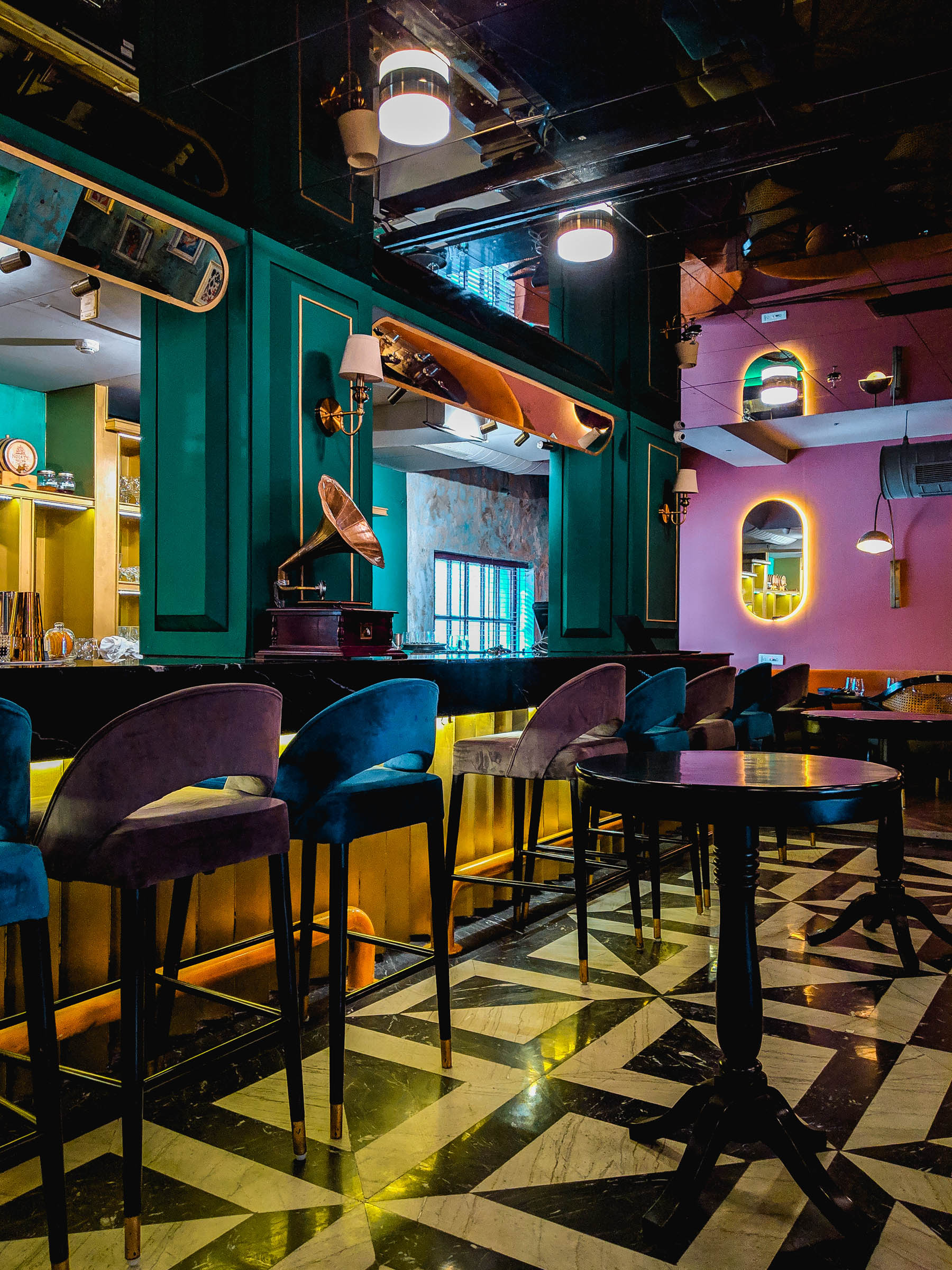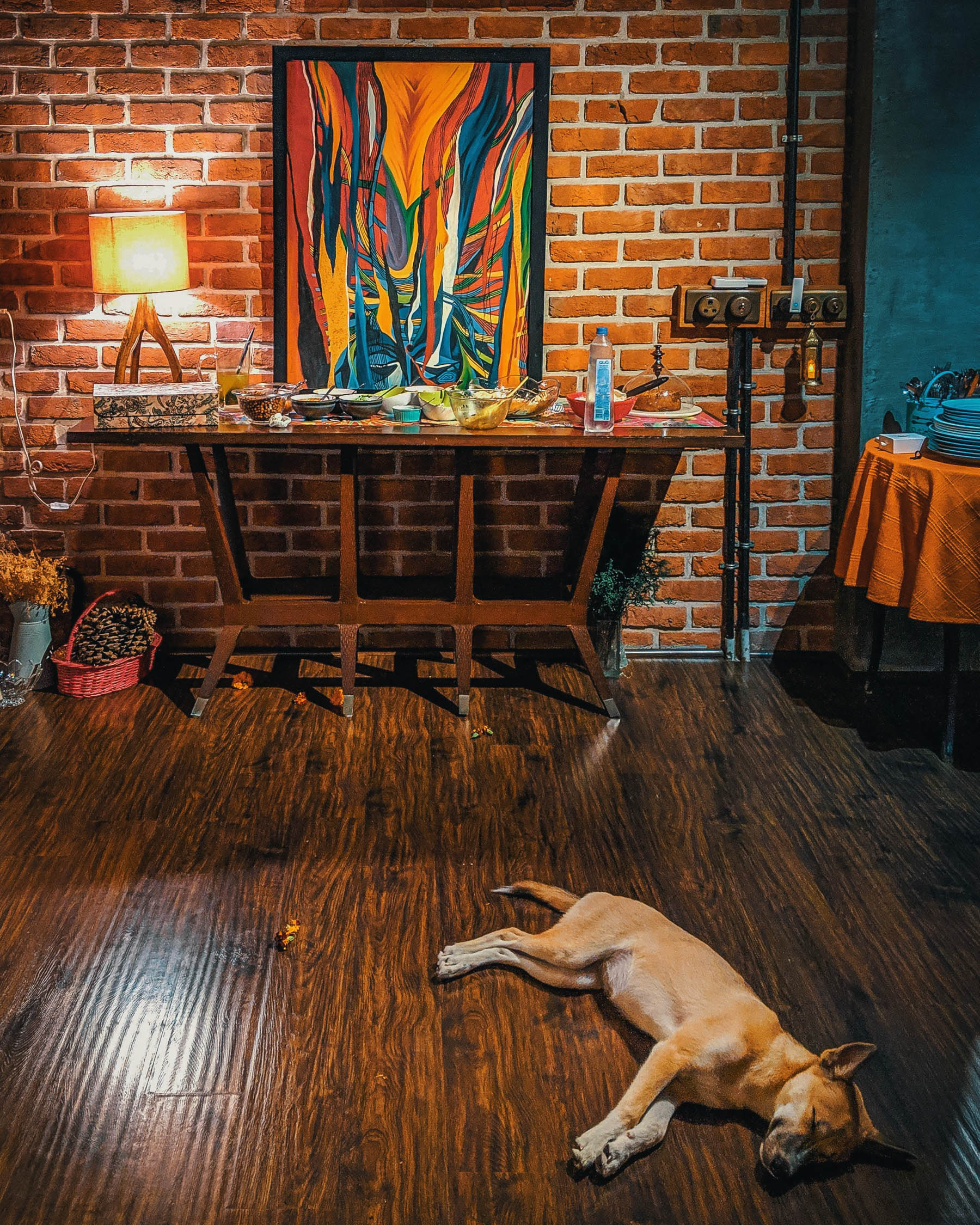 Bryan Adams at his Gurgaon concert.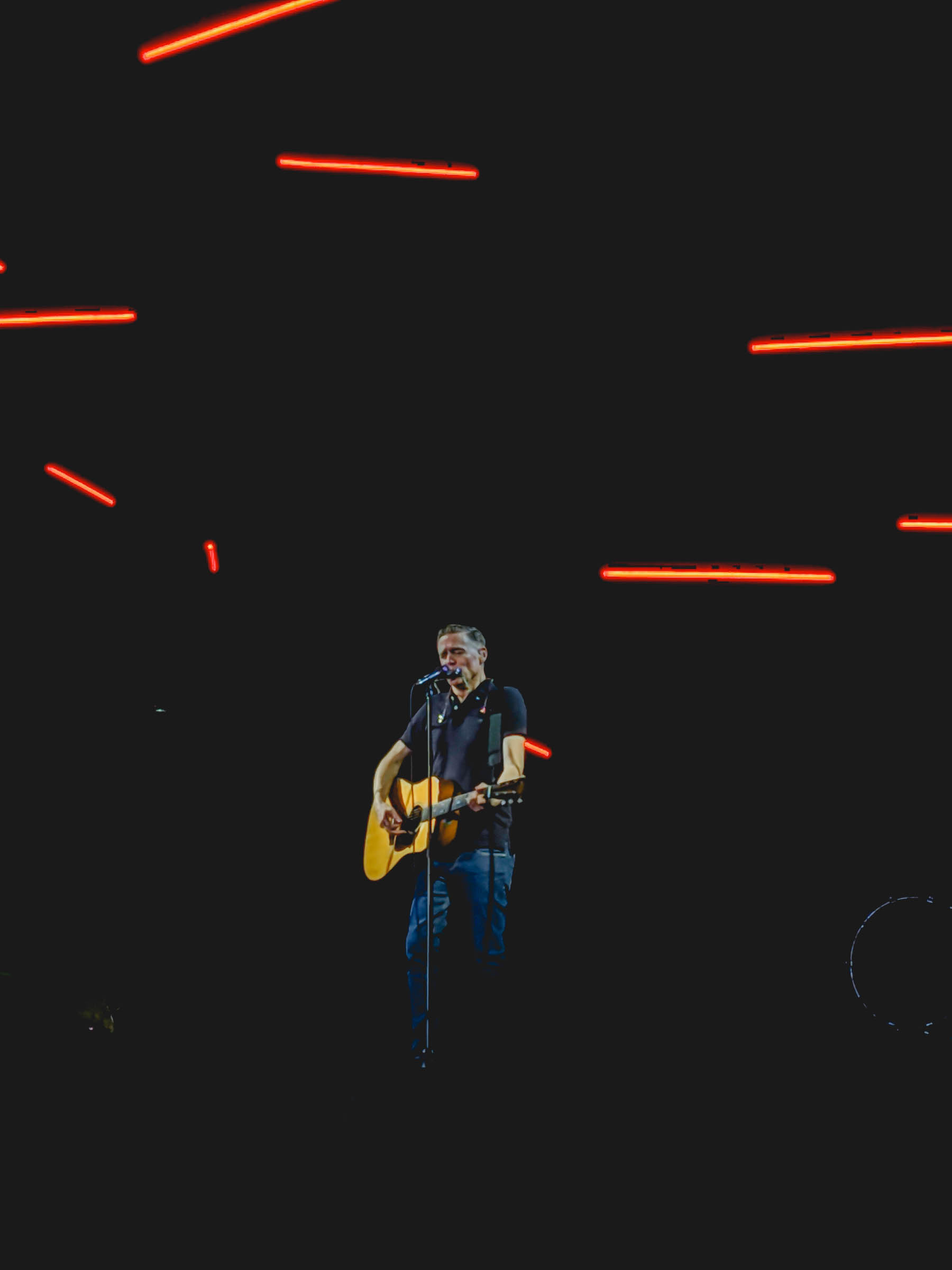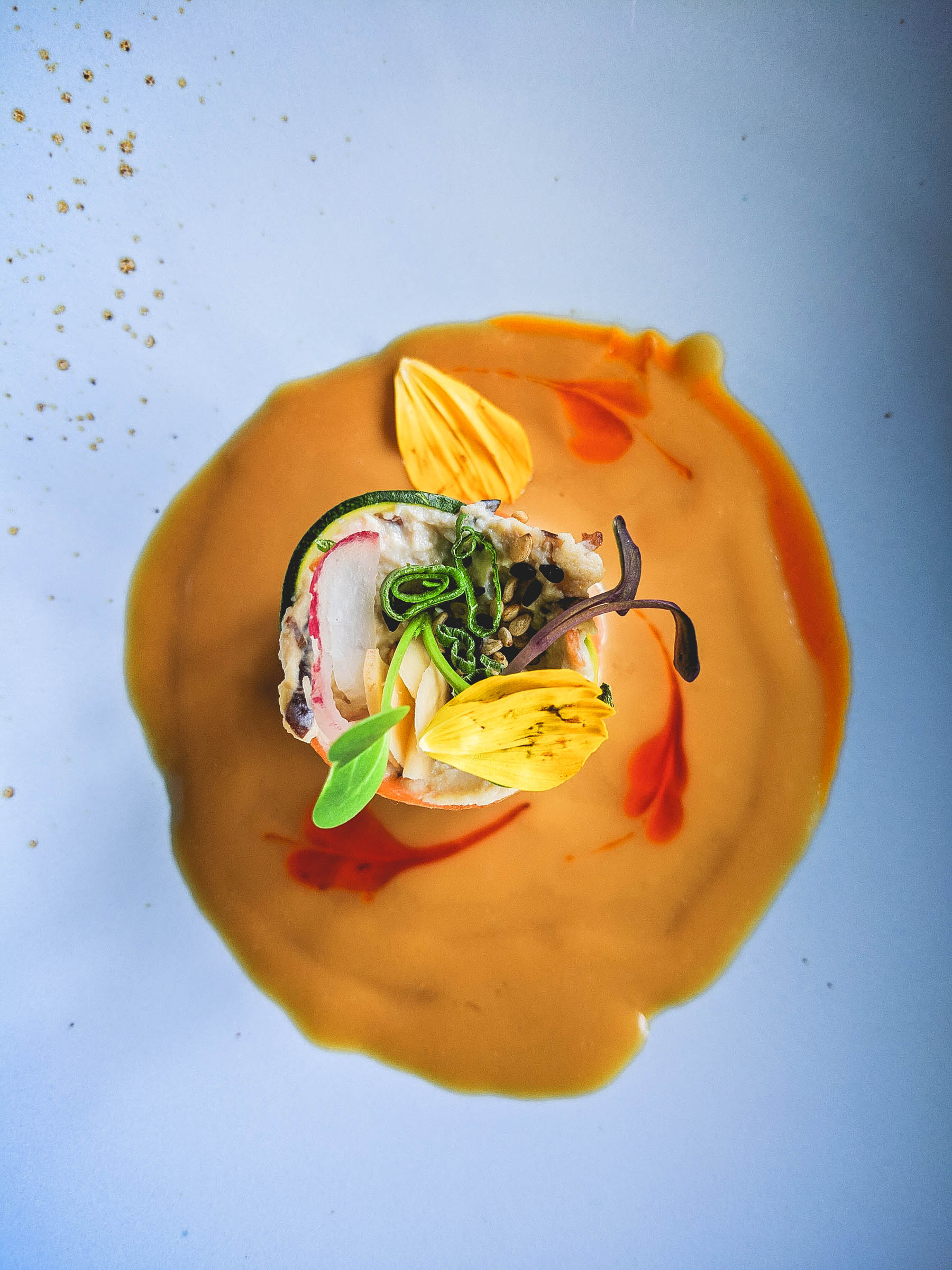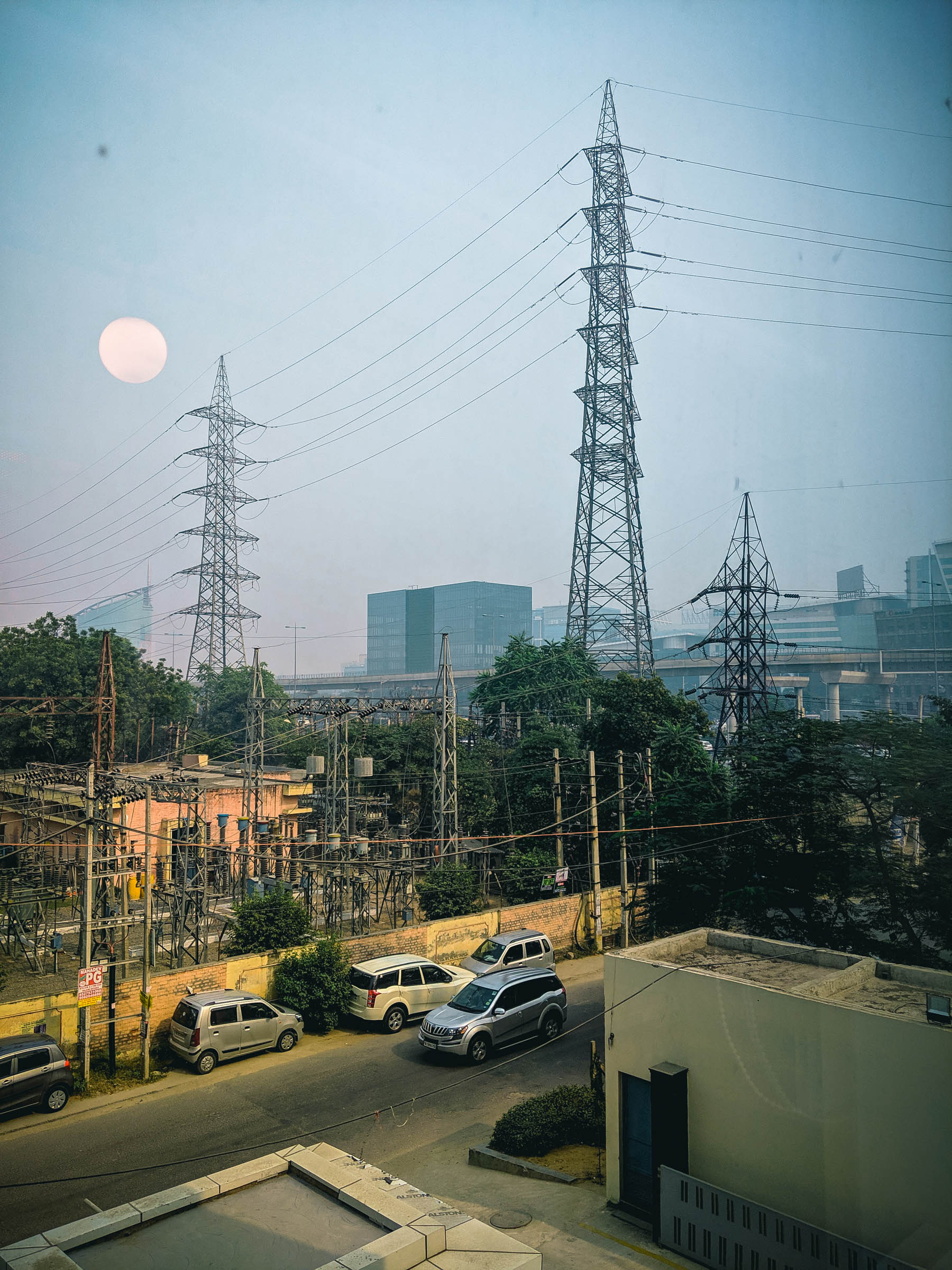 From indoor at night, indoor during the day, to outdoor at night and bright outdoors, the camera handles all kinds of lighting rather well. The selfie-wide mode is also helpful when trying to capture a full-length outfit on myself. If it's a half-body portrait, you don't use the wide-mode. And the bokeh effect on the Portrait mode is exceptionally well-done. There are some edges that aren't clean but that can be rectified by choosing the correct contrast and subject / background distance when composing the image.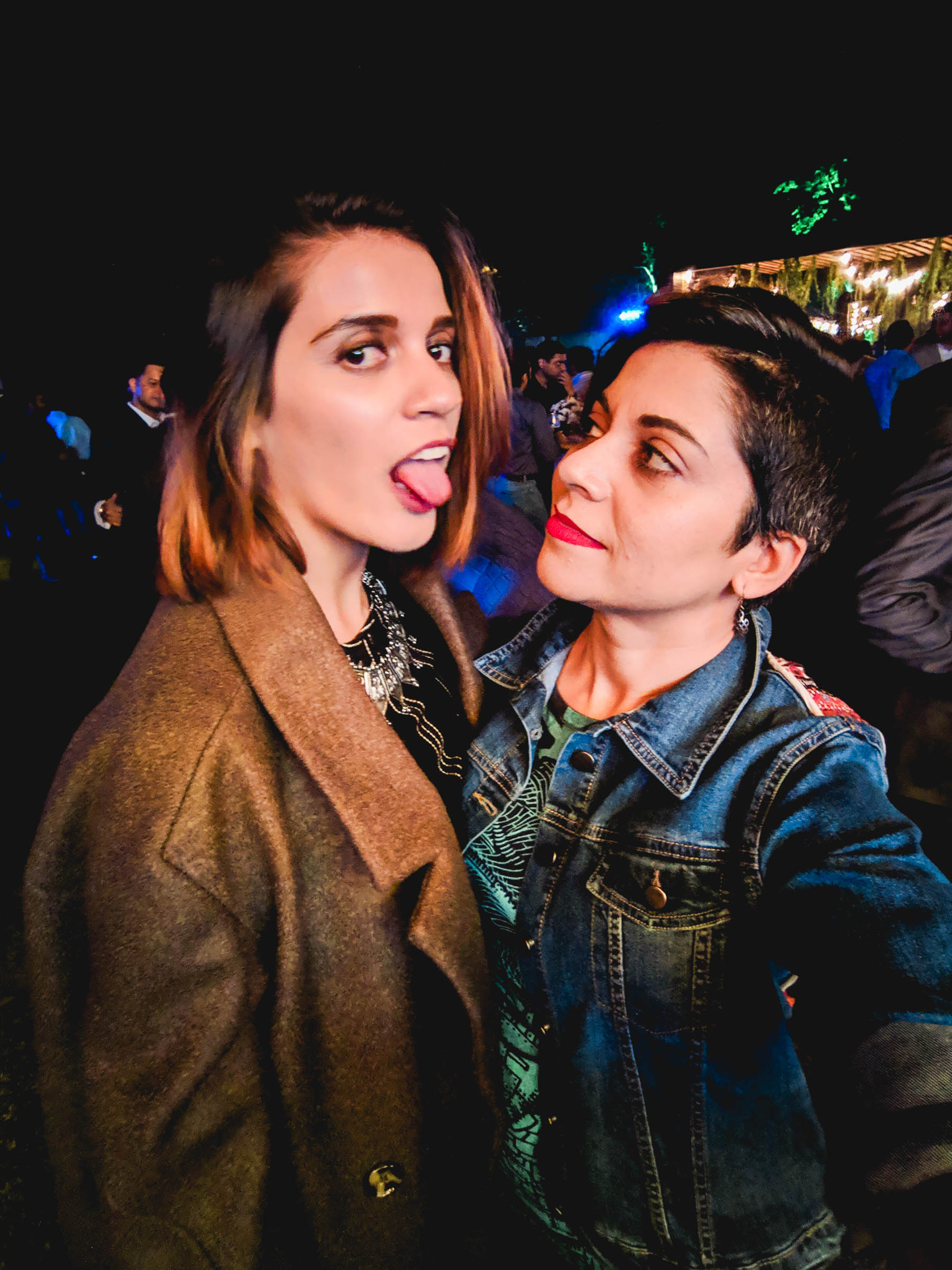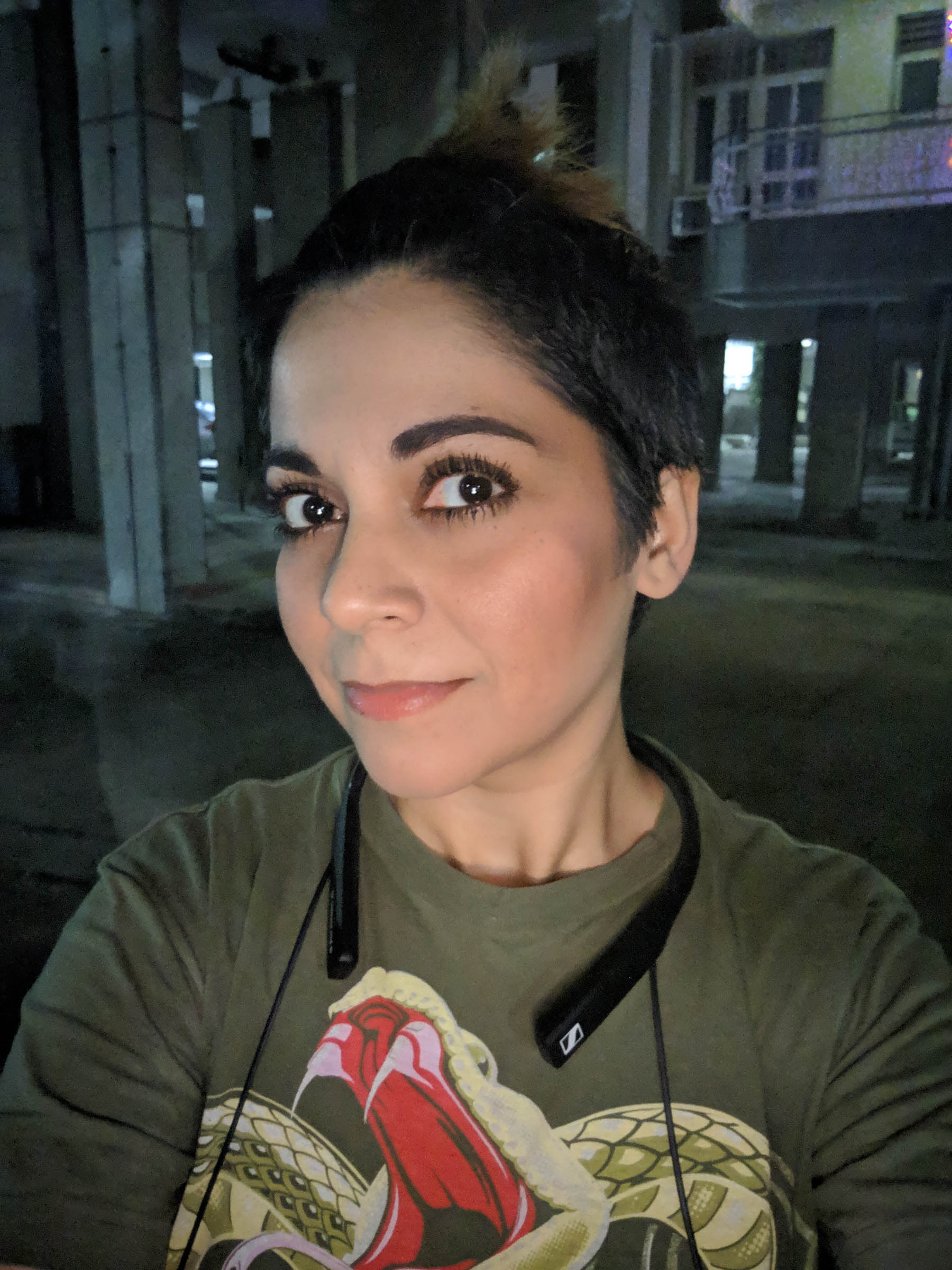 The camera takes great portraits. This one of Umang Vanshika was shot in stark / harsh beauty-store lighting. It's edited in Lightroom and KujiCam.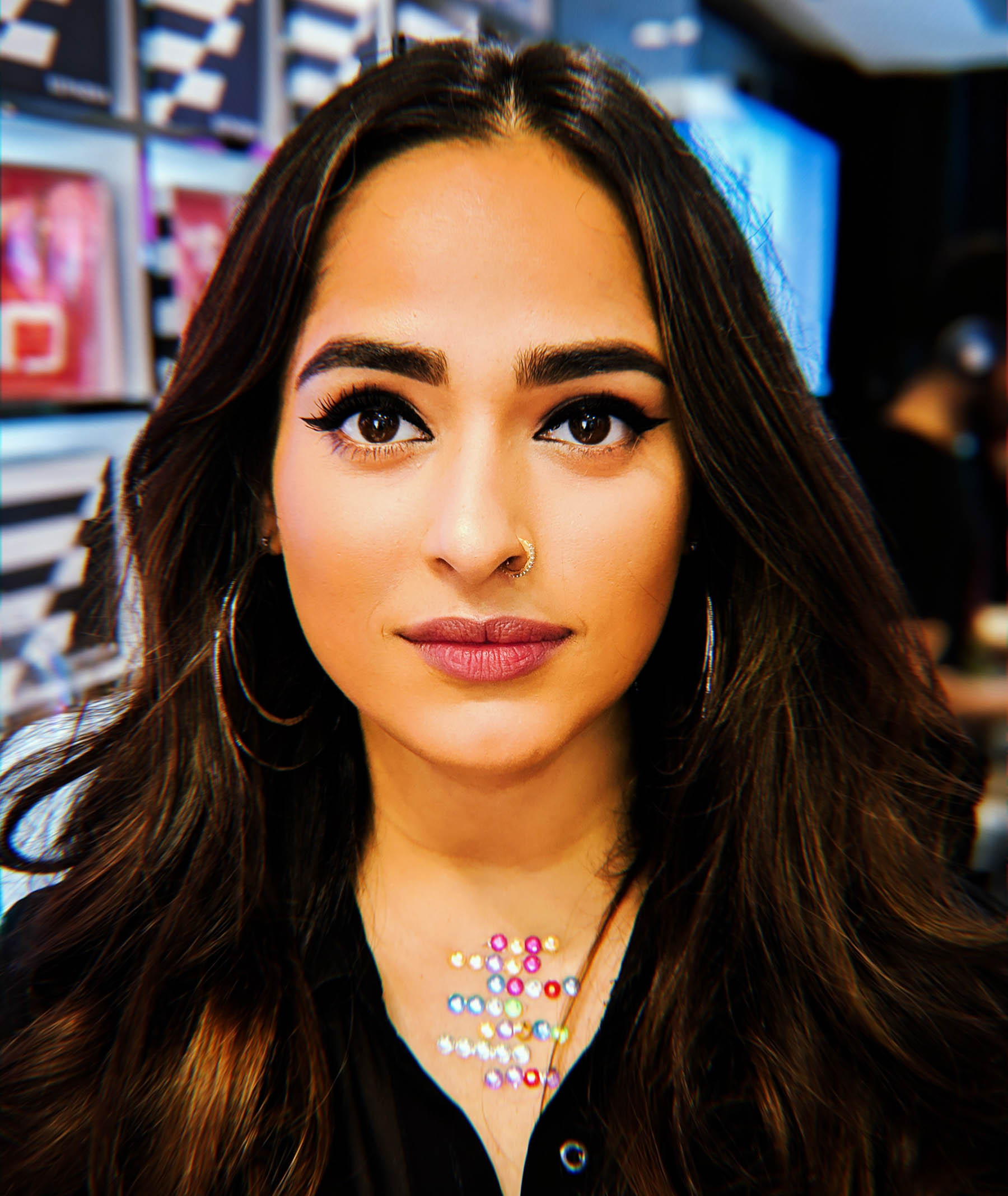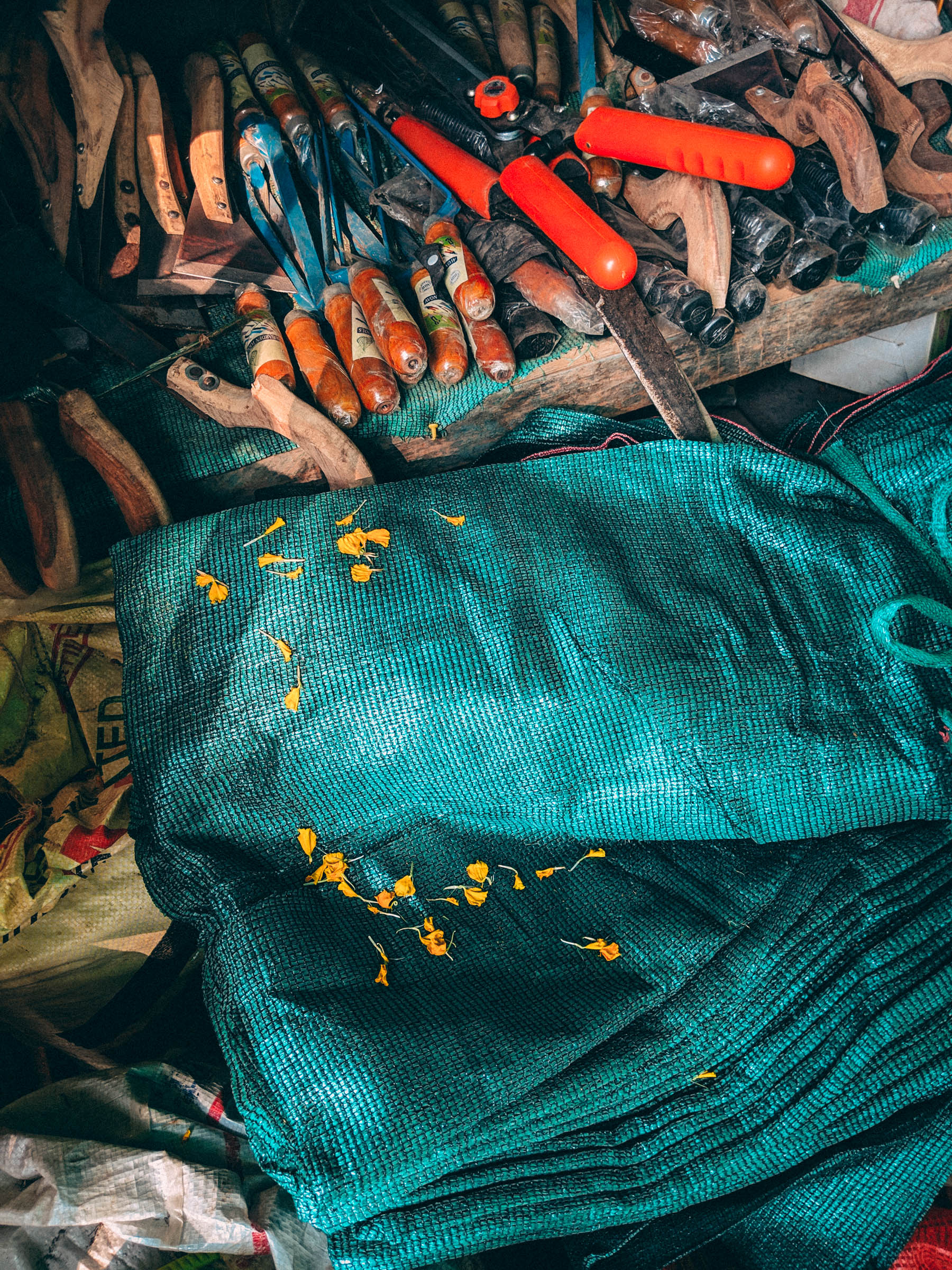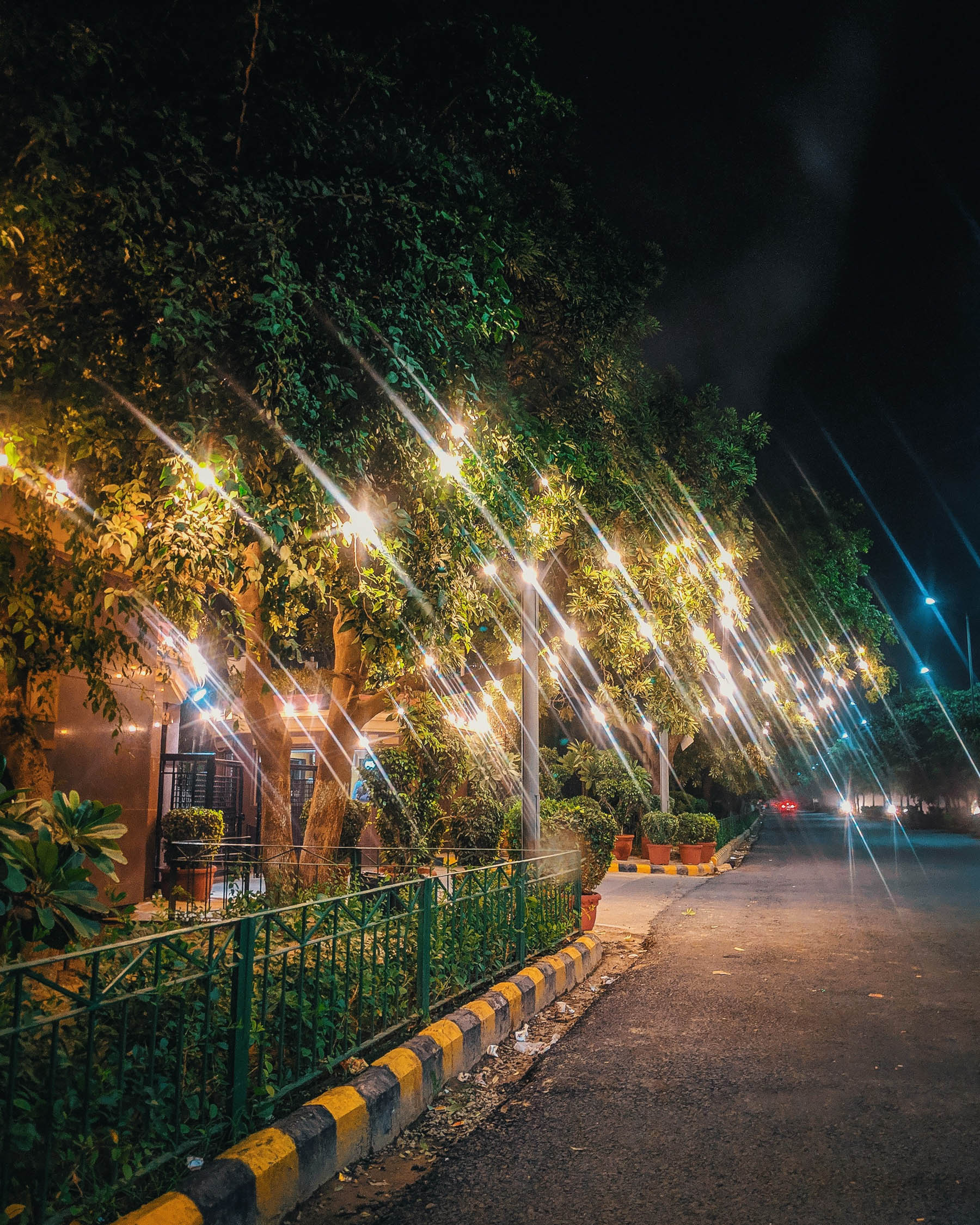 This was shot at the Google Pixel 3 launch party at the Google India office in Gurgaon. Dress courtesy Citrus Fashions, footwear courtesy H&M India.